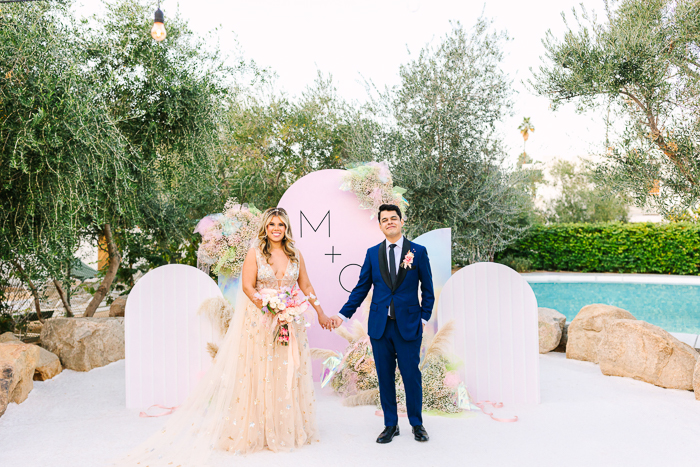 When planning your dream wedding, there are two things you need to remember: stay true to your and your partner's vision and stick to what you love! And this was exactly what Marina and Oscar did, pulling out all the stops at their pink Palm Springs wedding. The pair infused playful, sweet, and personal touches into every aspect of their big day—from the dreamy color palette and whimsical florals to the disco ball decor and funfetti cake.
The Ace Hotel and Swim Club was the perfect location for their modern celebration with its mid-century desert nights vibe and scenic views. For their poolside ceremony, a bubble gum-colored backdrop adorned with feathery pampas and blooms framed their vows in style. Taking the party to the clubhouse, their reception featured a romantic pink table setting and centerpieces in pastel with a surprising pop of red. And tying everything together were the overhead string lights and mirror balls that brought a dash of sparkle to their affair.
Every detail was a nod to the couple's favorites, and their trusted vendor team ensured that the day was unforgettable and special for them and their guests. Whether you and your partner want a fun or elegant event, these images captured by Mary Costa Photography will surely tickle you pink.
The Couple:
Marina and Oscar
The Wedding:
Ace Hotel & Swim Club, California, United States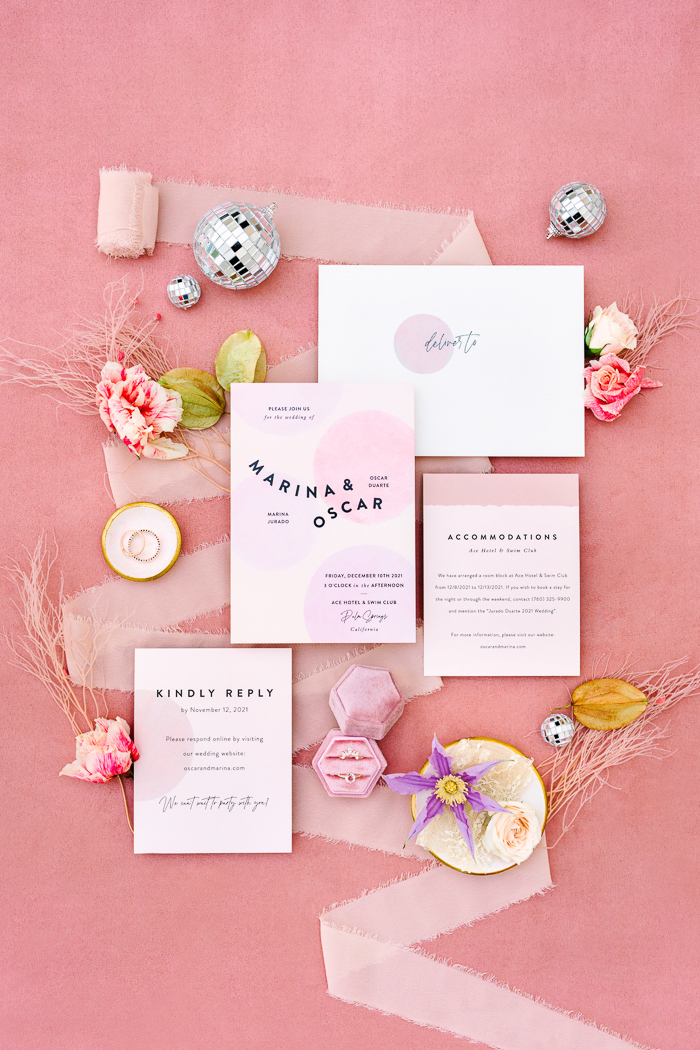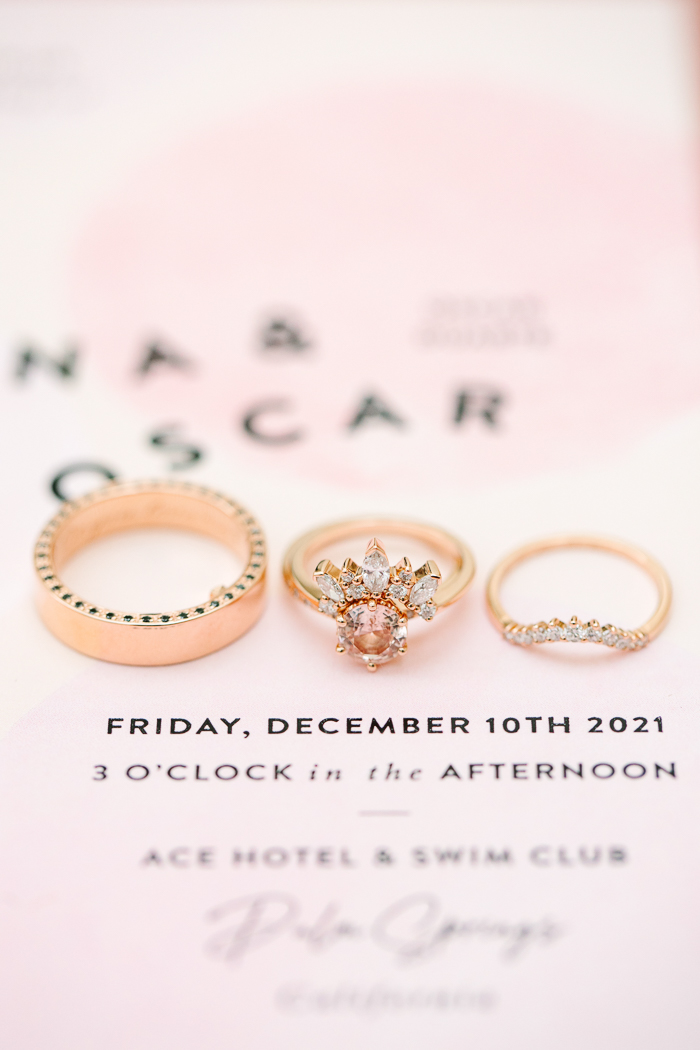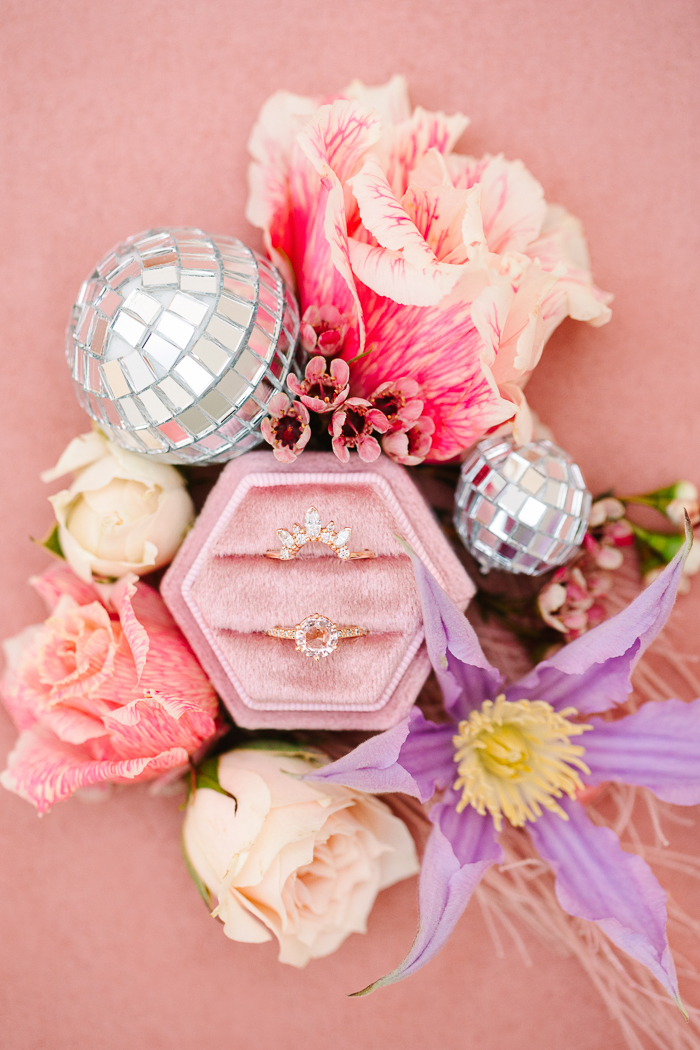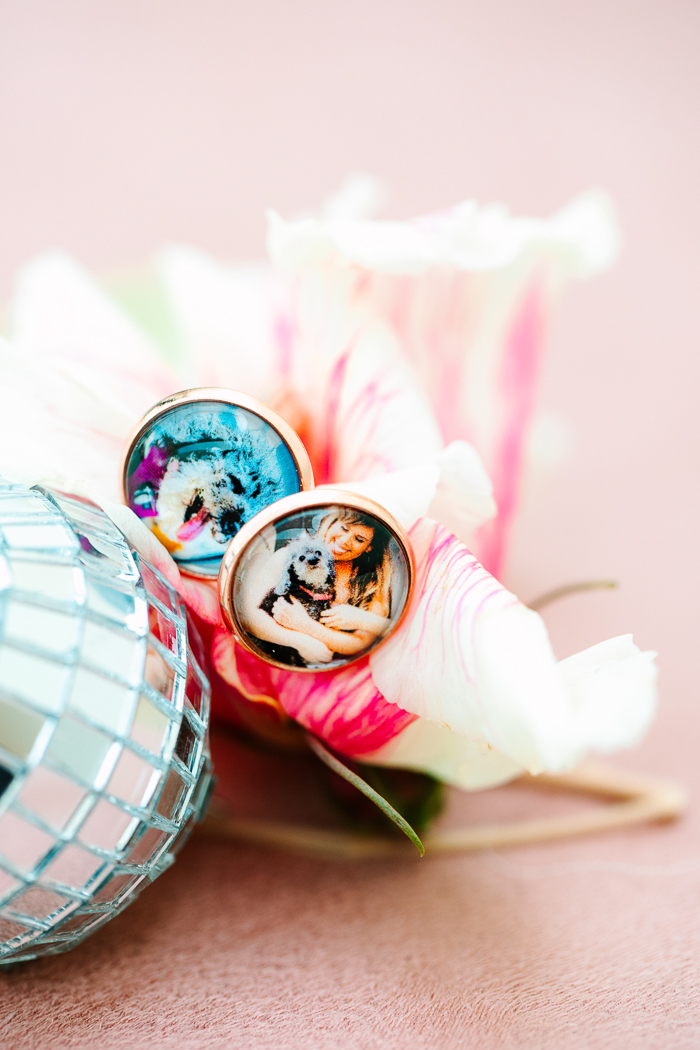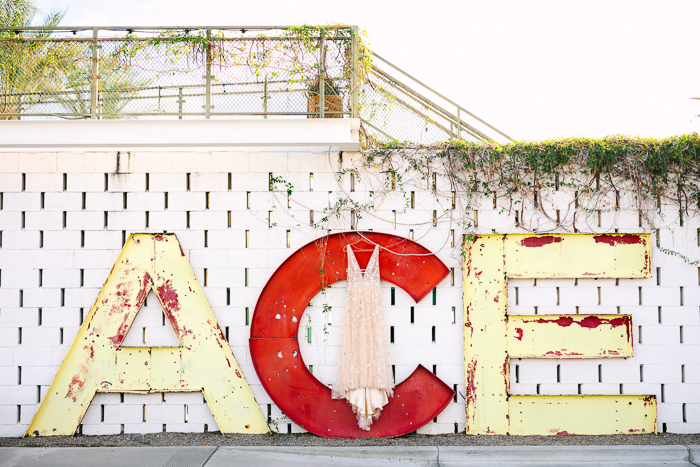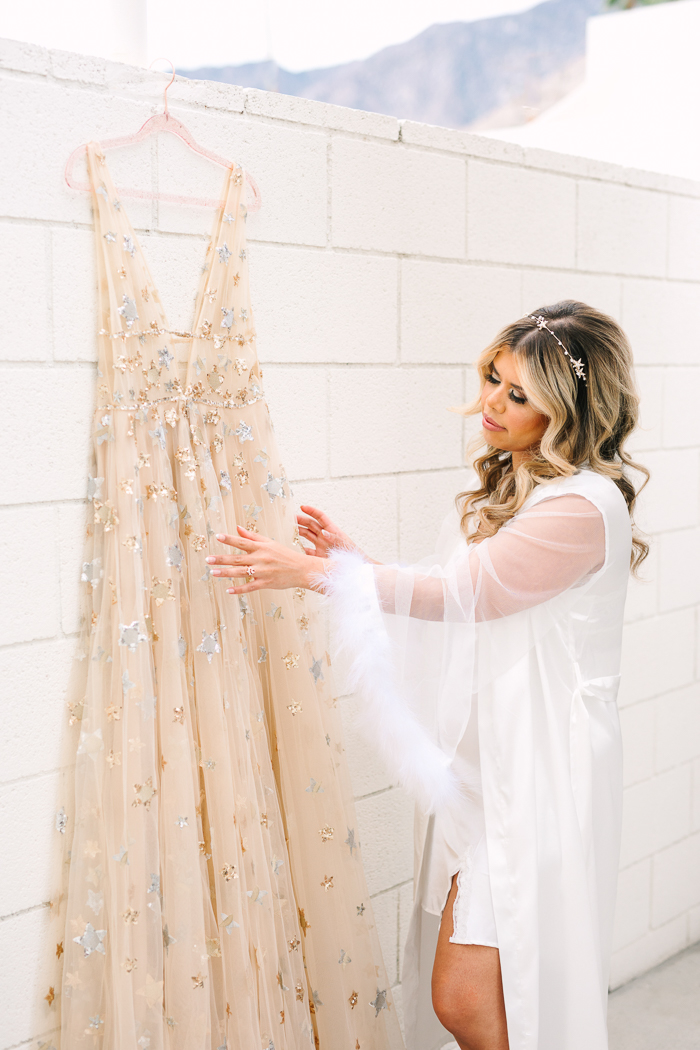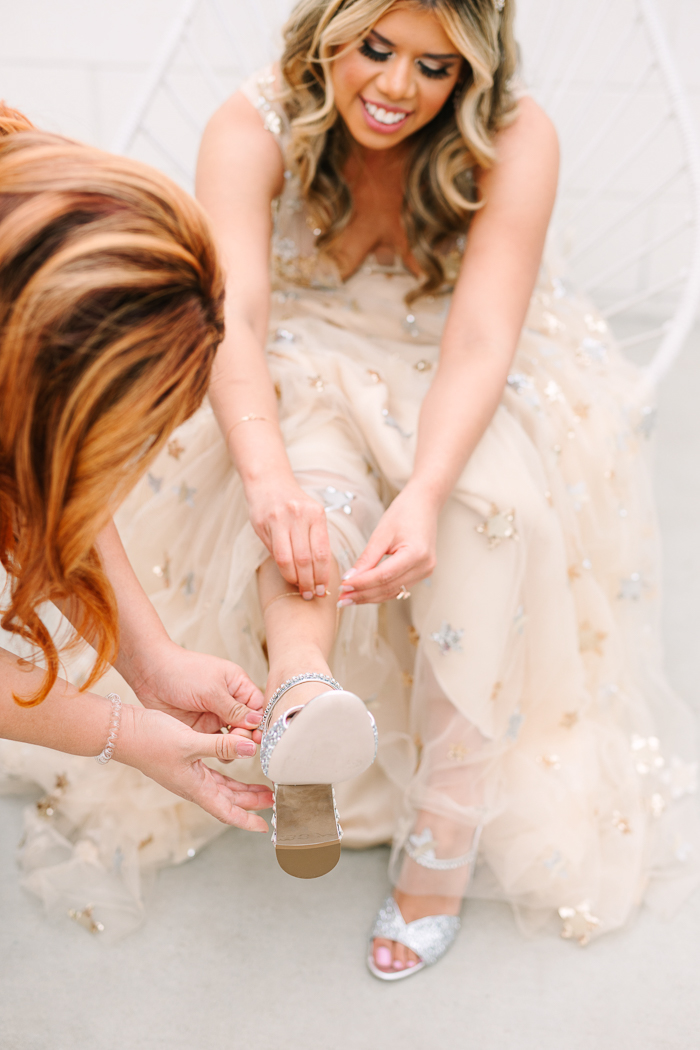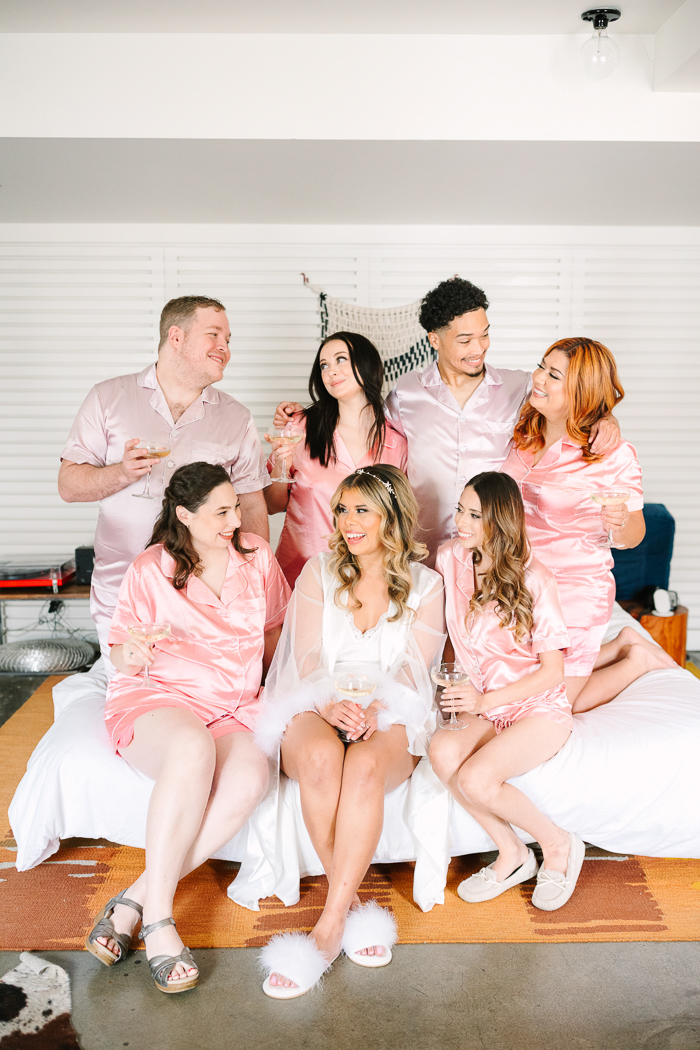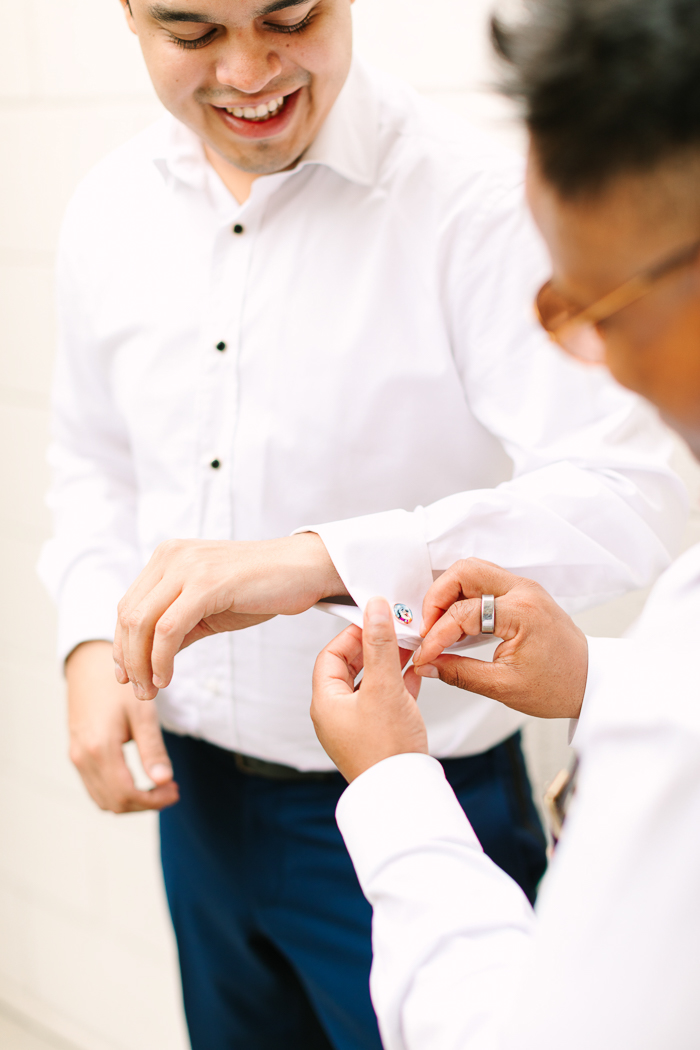 How Their Pink Palm Springs Wedding Was Brought To Life
We wanted a modern, fun, and party-friendly vibe for our wedding. My favorite color is pink, and my engagement ring is a pink sapphire. My husband loves that I love it and wanted to incorporate it heavily into the design. We had so much fun working with Gabriela Pilar Events. She single-handedly helped bring our "teenage dream" vibe and design to life with custom-made decor, installs, and endless support.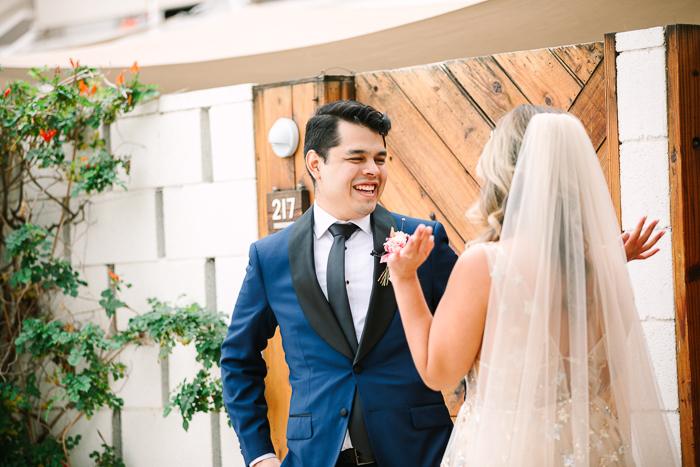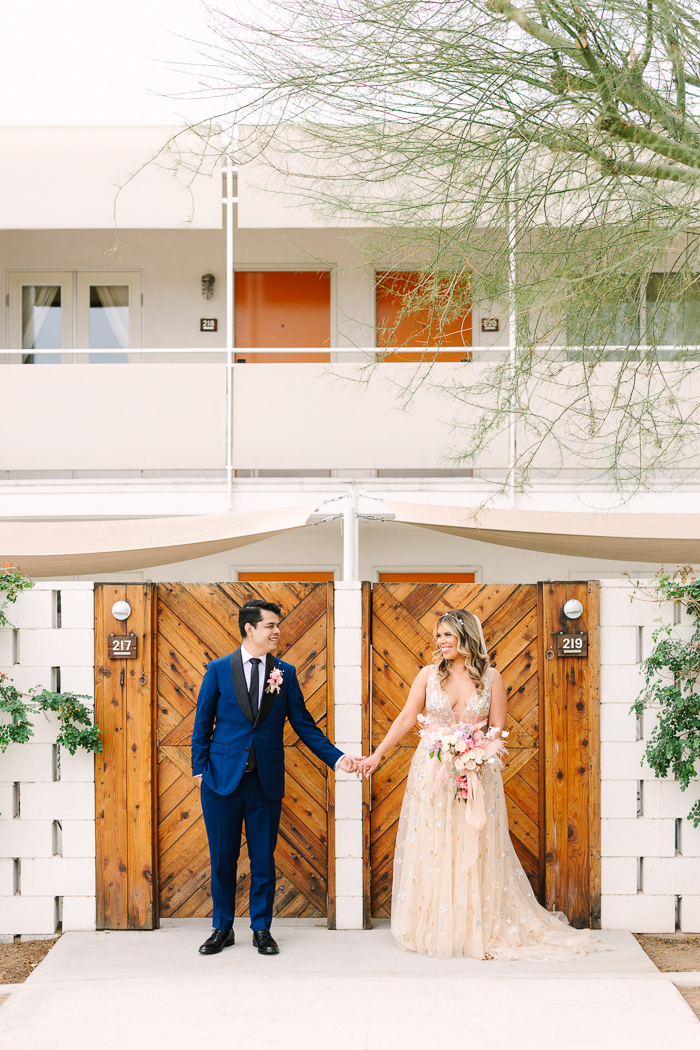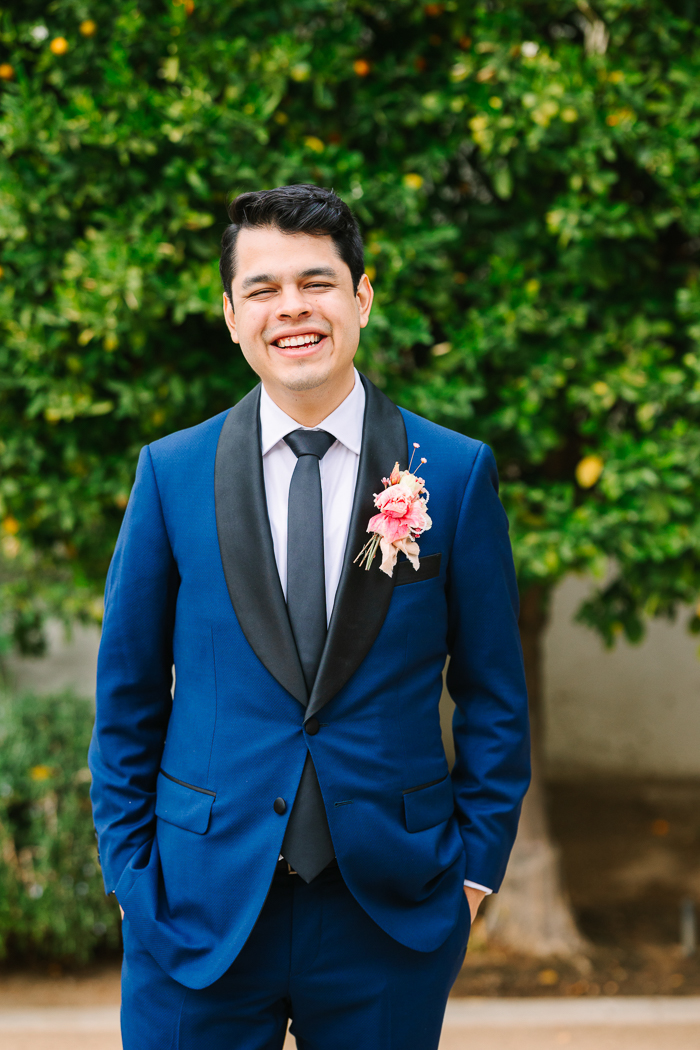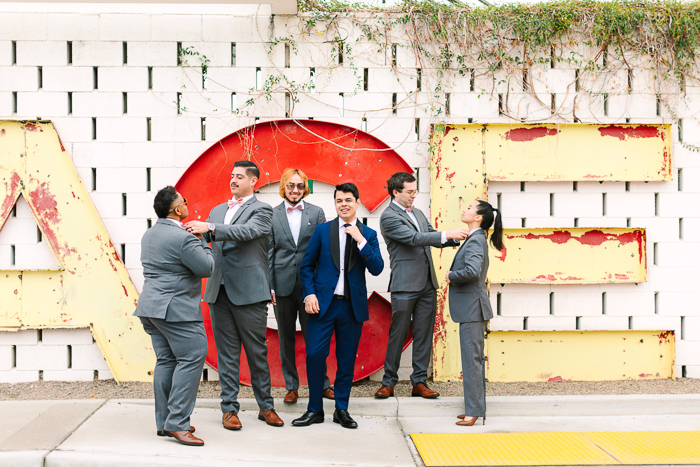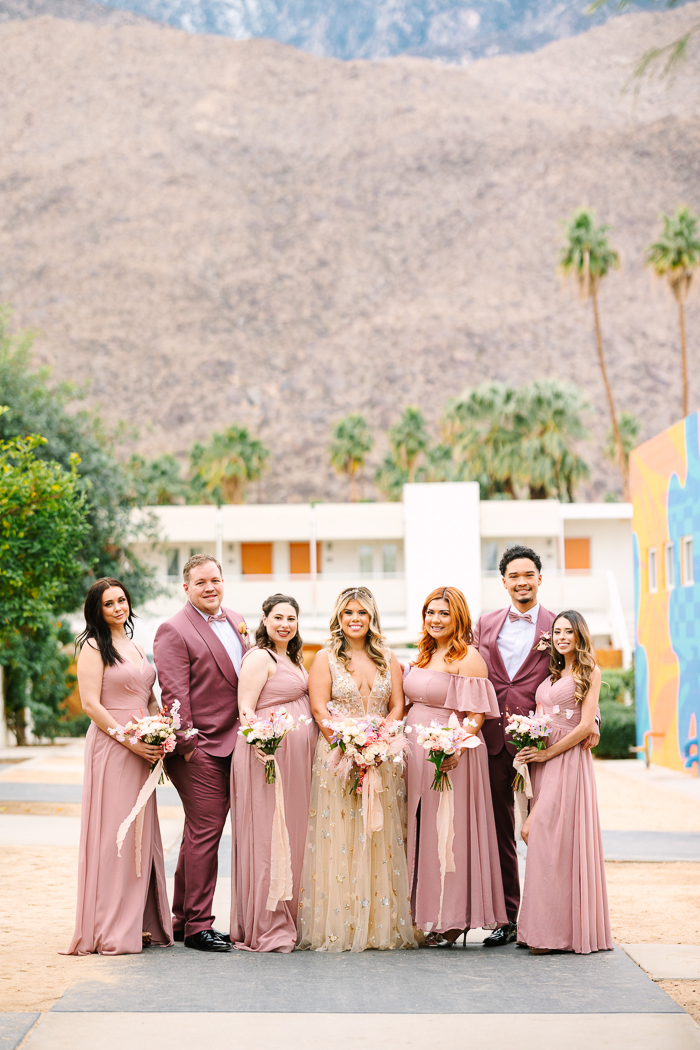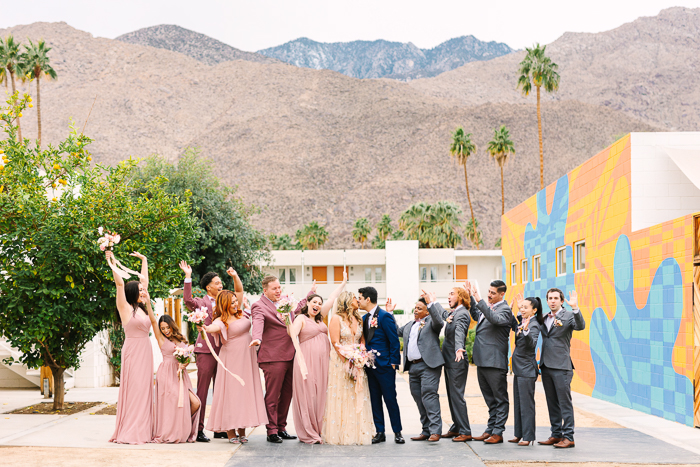 Tying The Knot At Their Favorite Place
We chose The Ace Hotel and Swim Club because it's our very favorite place to go to relax, connect, and have fun. We have many fond memories in Palm Springs and often travel there with friends and family. It's also absolutely beautiful! Seeing our loved ones together and having fun was truly the best day ever.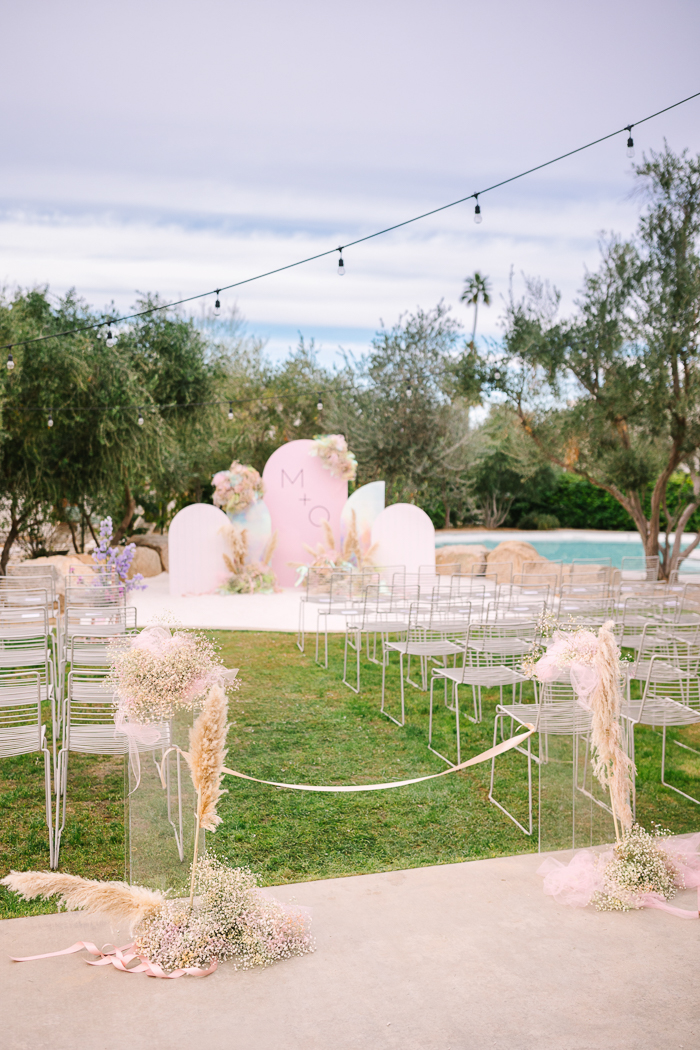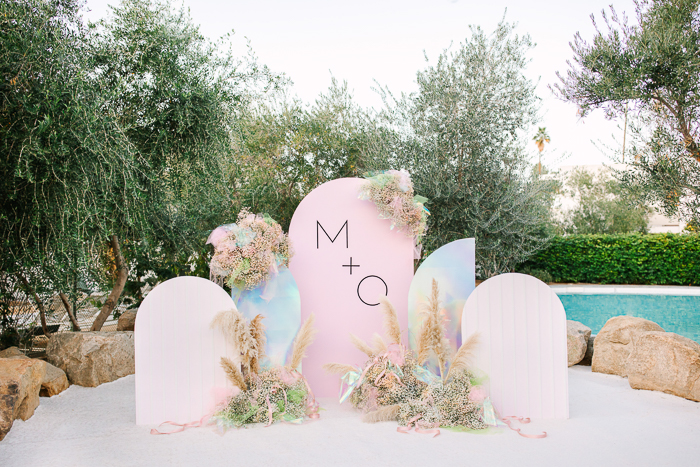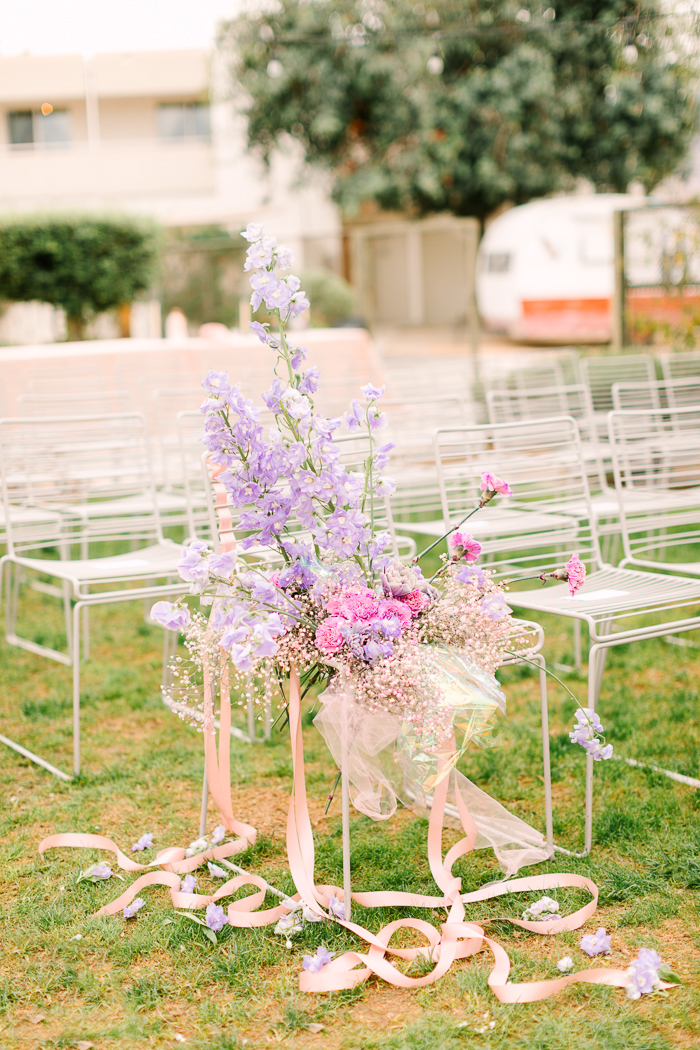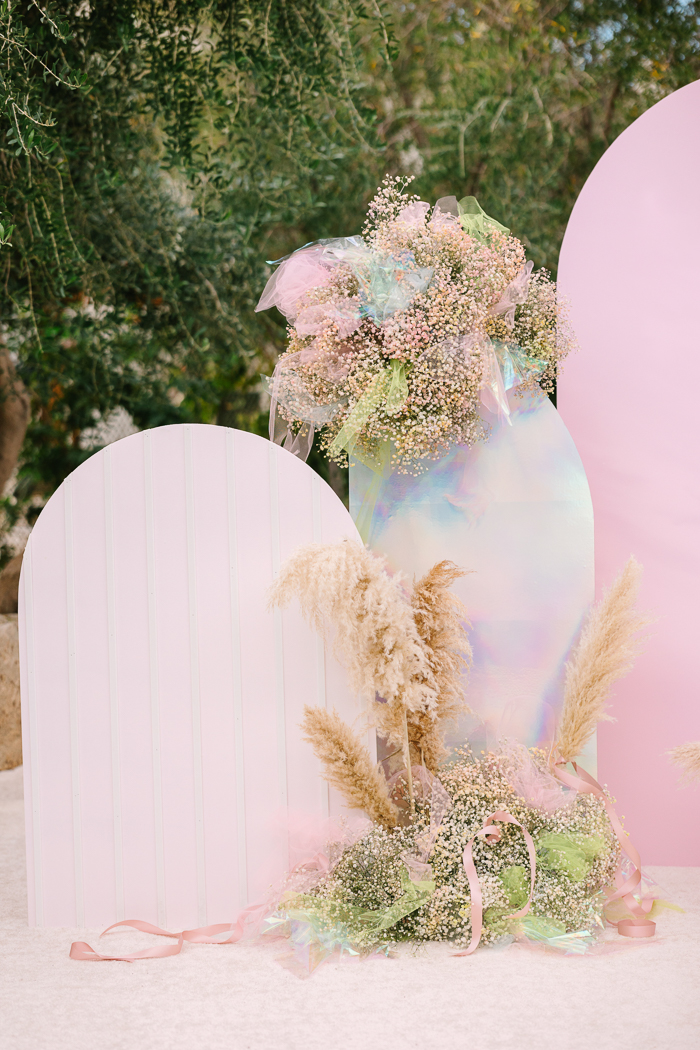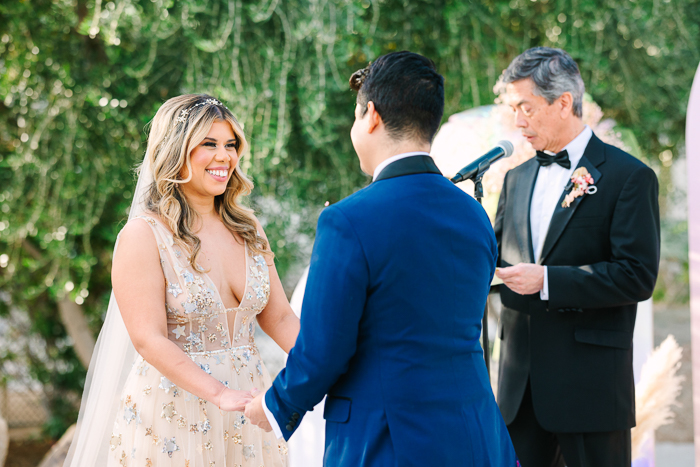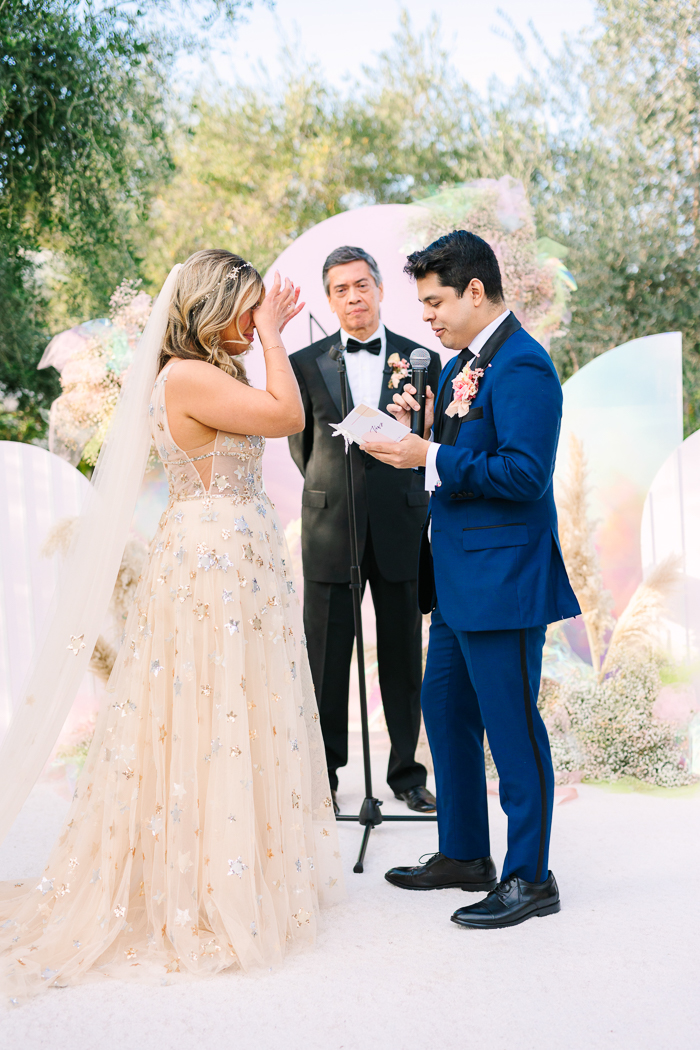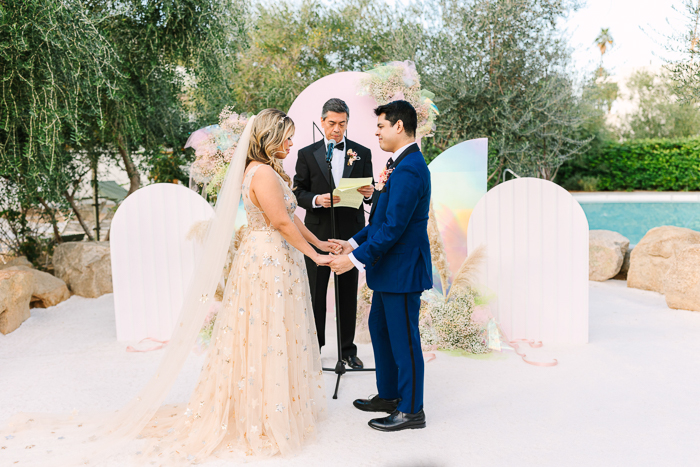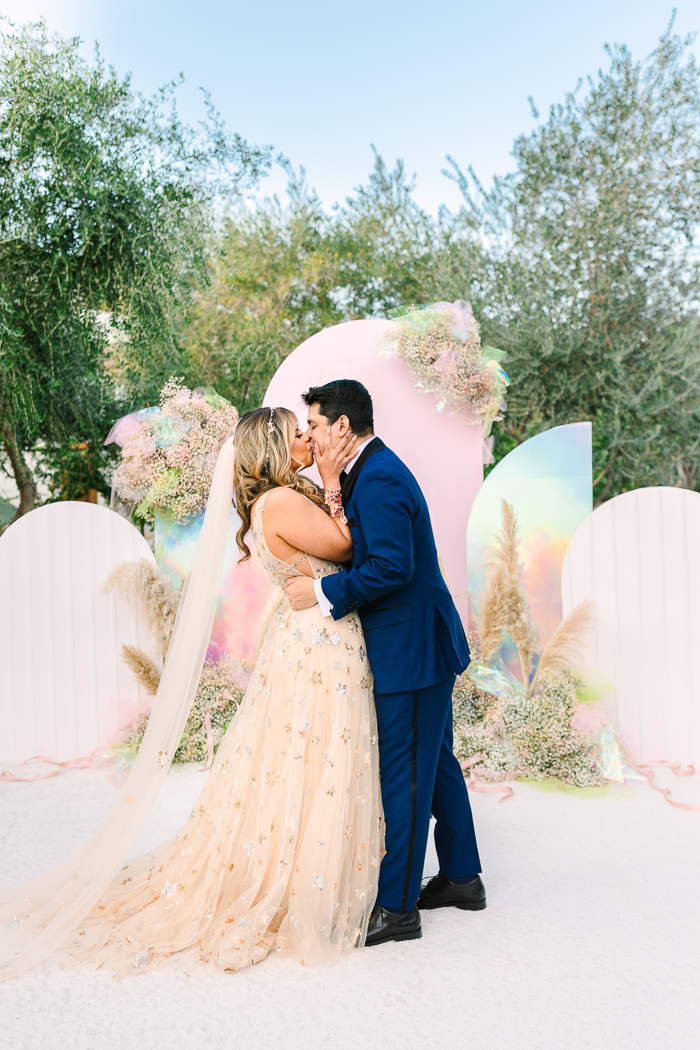 Keeping The Focus On The Two Of Them During Their Pink Palm Springs Wedding Ceremony
It was all about the two of us. We chose to stand at the altar alone to really highlight this. We kept it short with no readings or poems, only beautiful opening words from my dad, who detailed our love story, and our written vows to each other.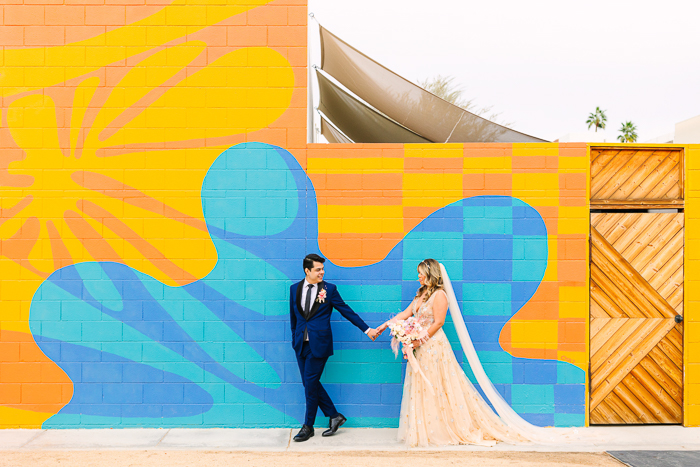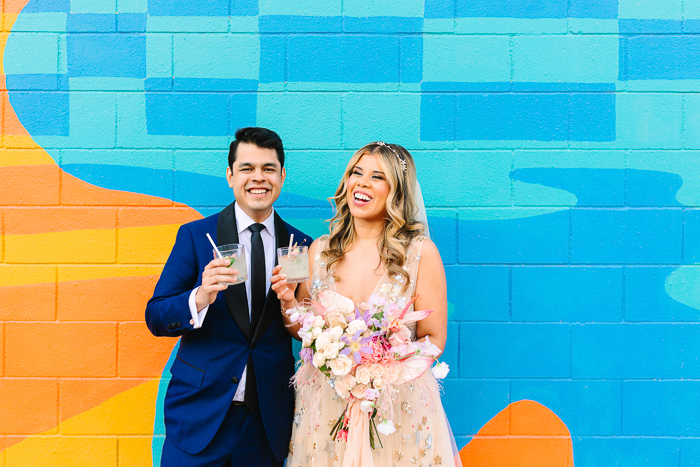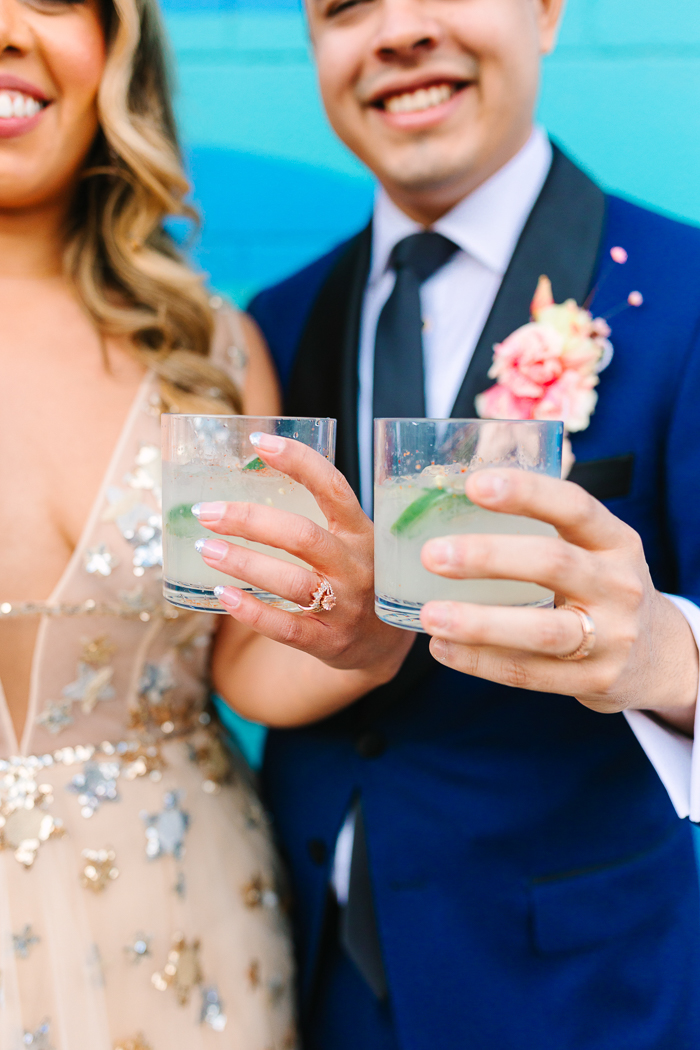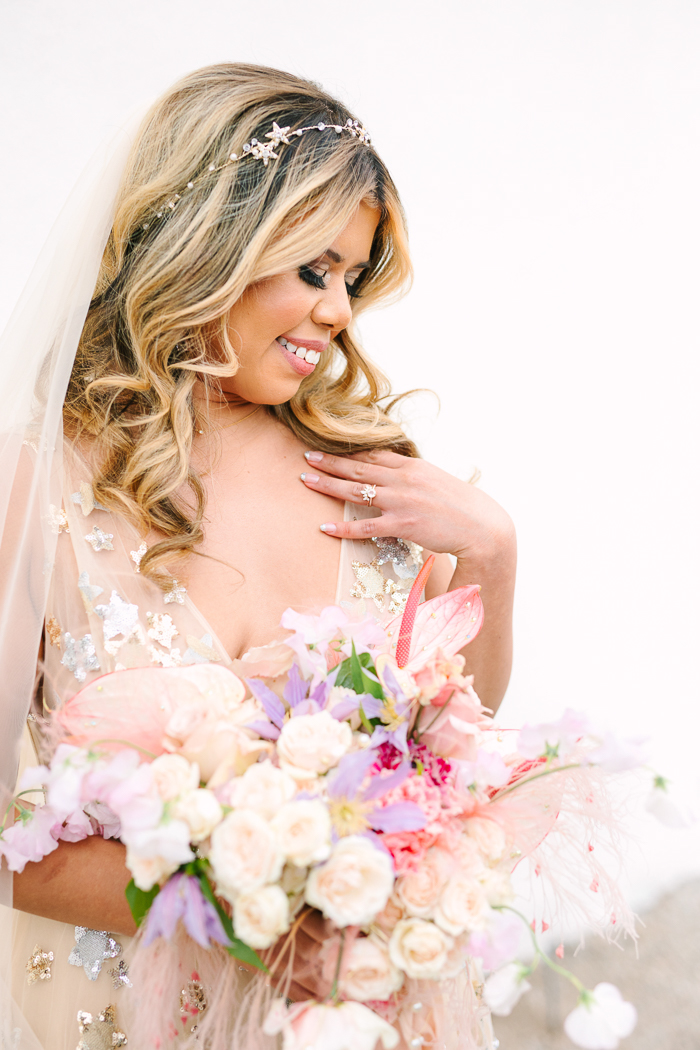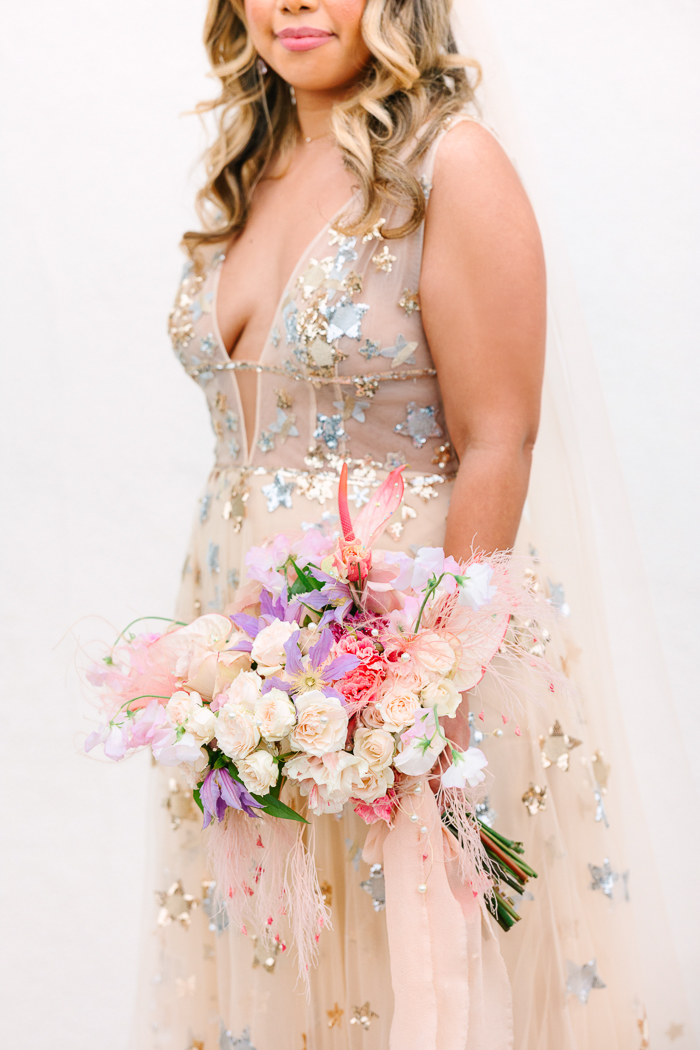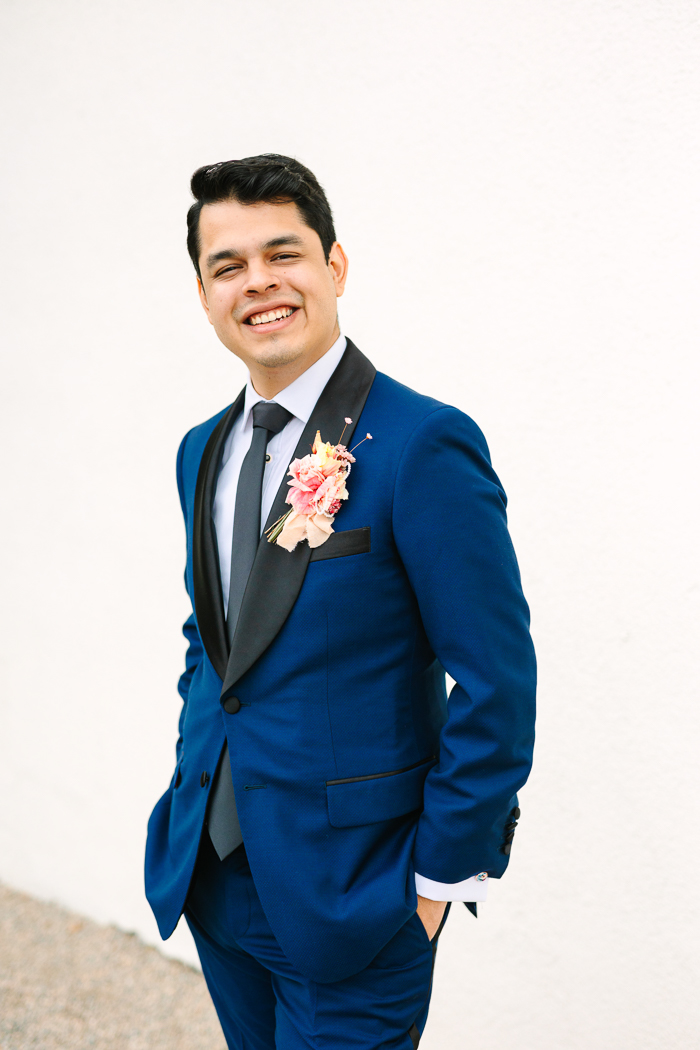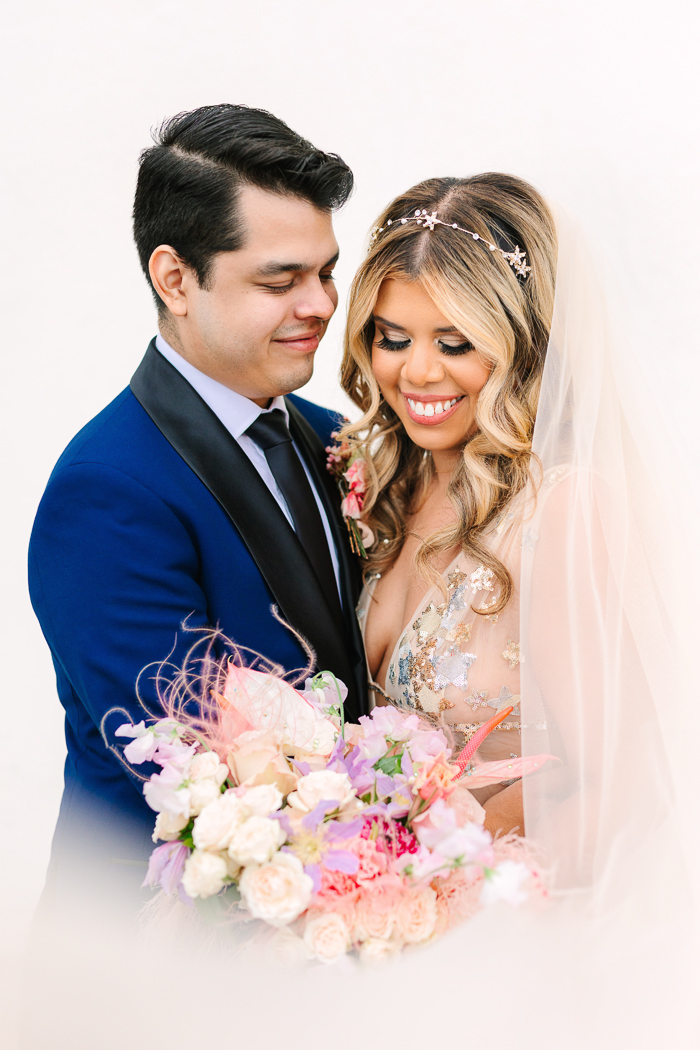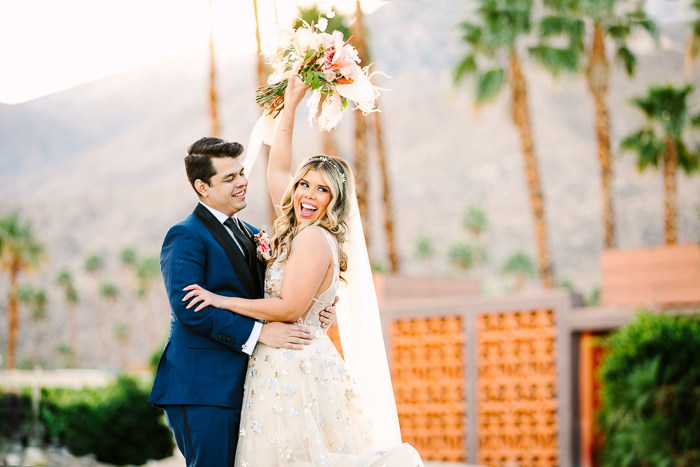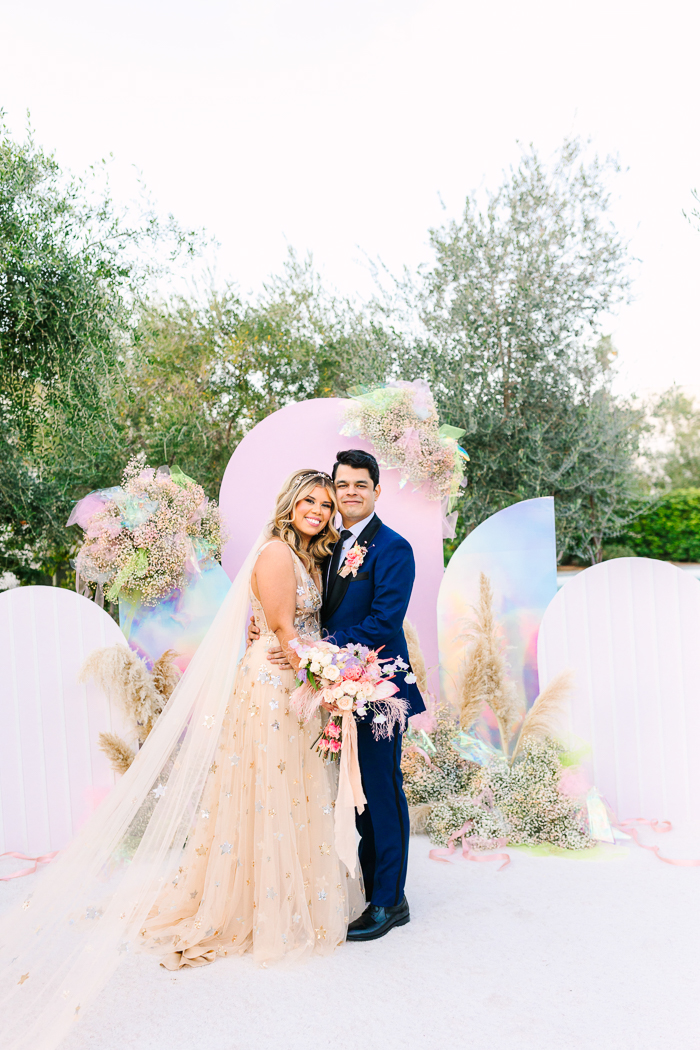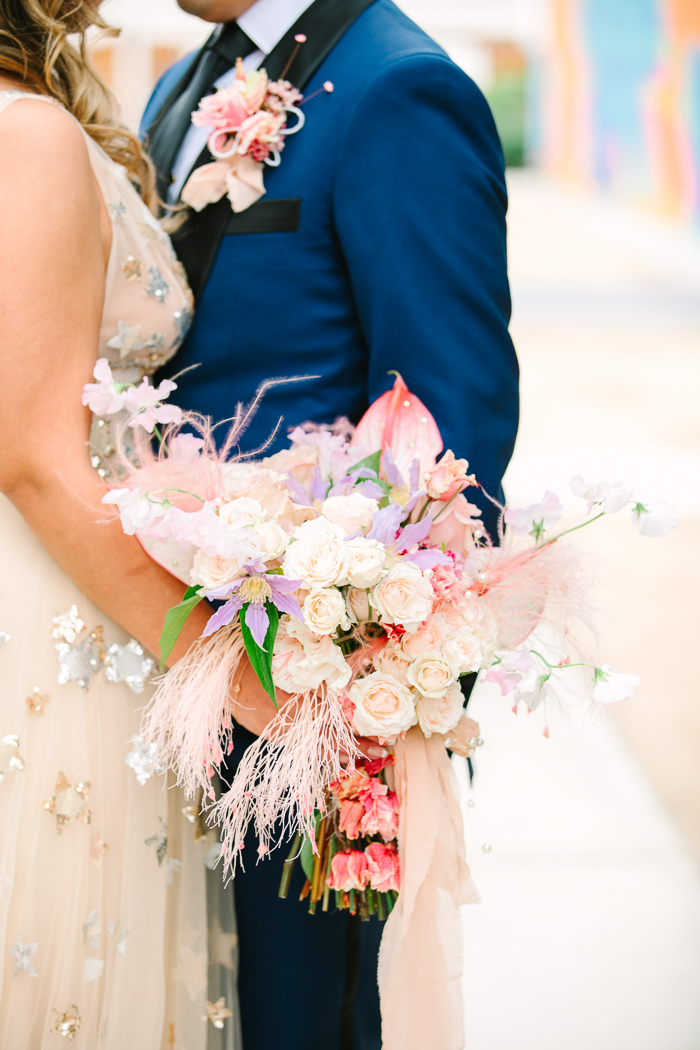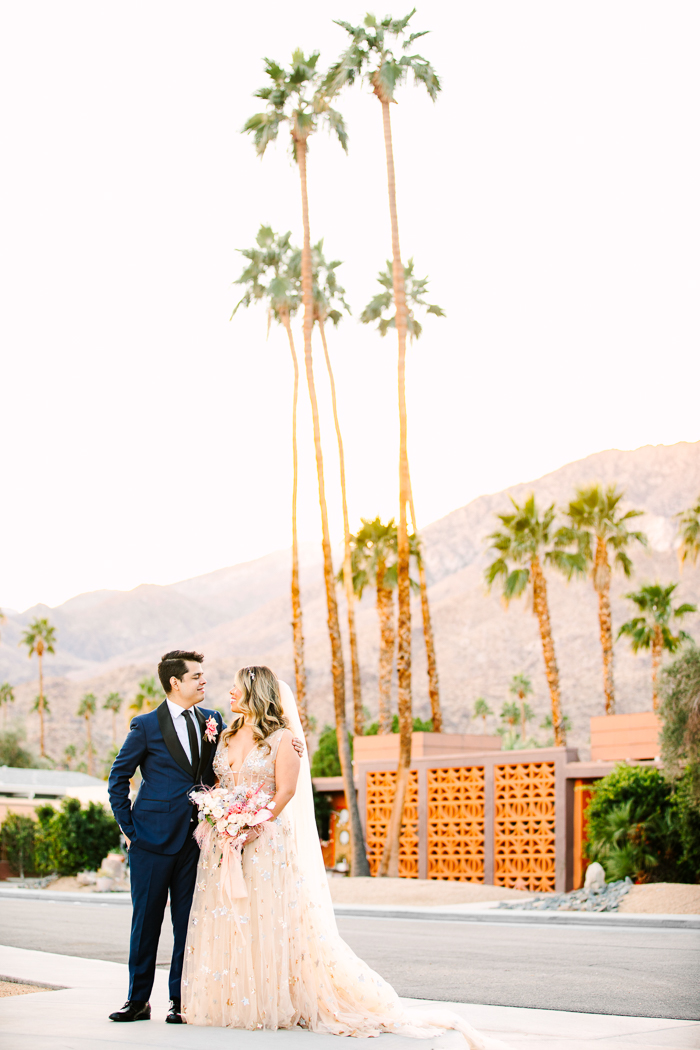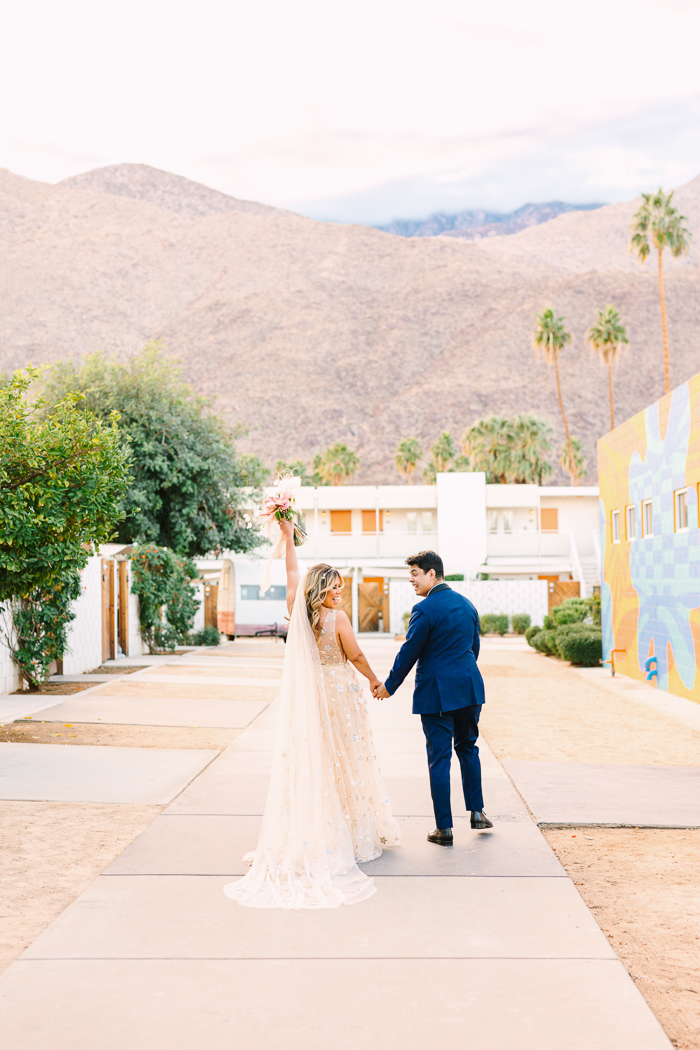 Prioritizing What's Central To Their Values And Vision
It was important to infuse "us" into the entire day's design, ceremony, and flow. For example, we skipped out on the flower and garter toss because it didn't feel authentic to us. On the flip side, we prioritized the decor, music, photography, food, drinks, fashion, and overall party vibe! Everyone raved about how beautiful and fun the entire day was.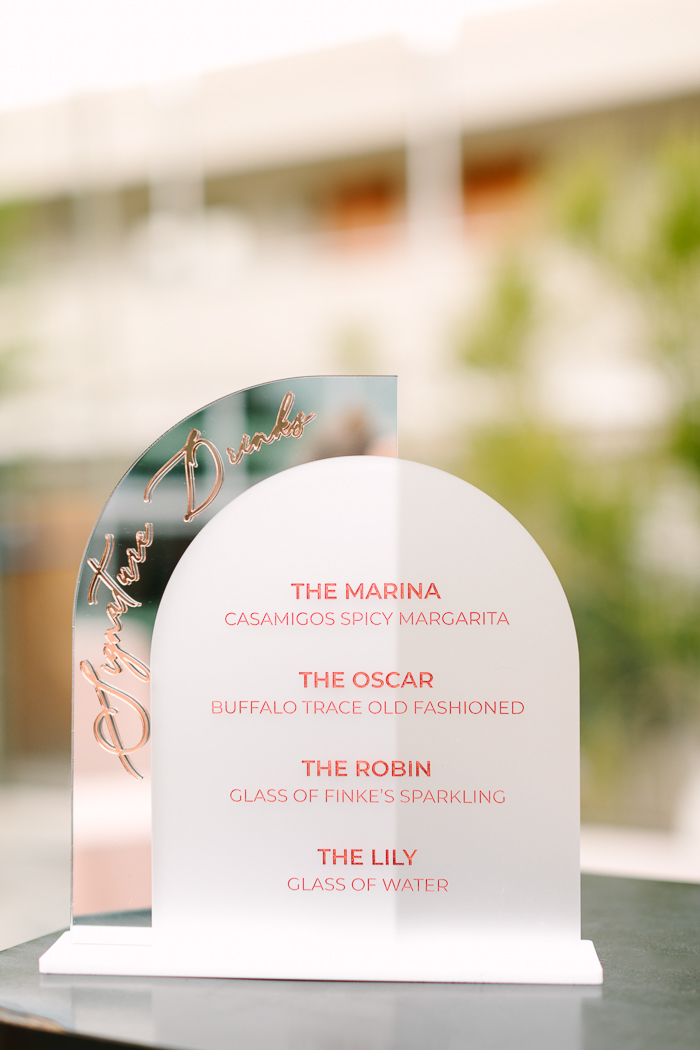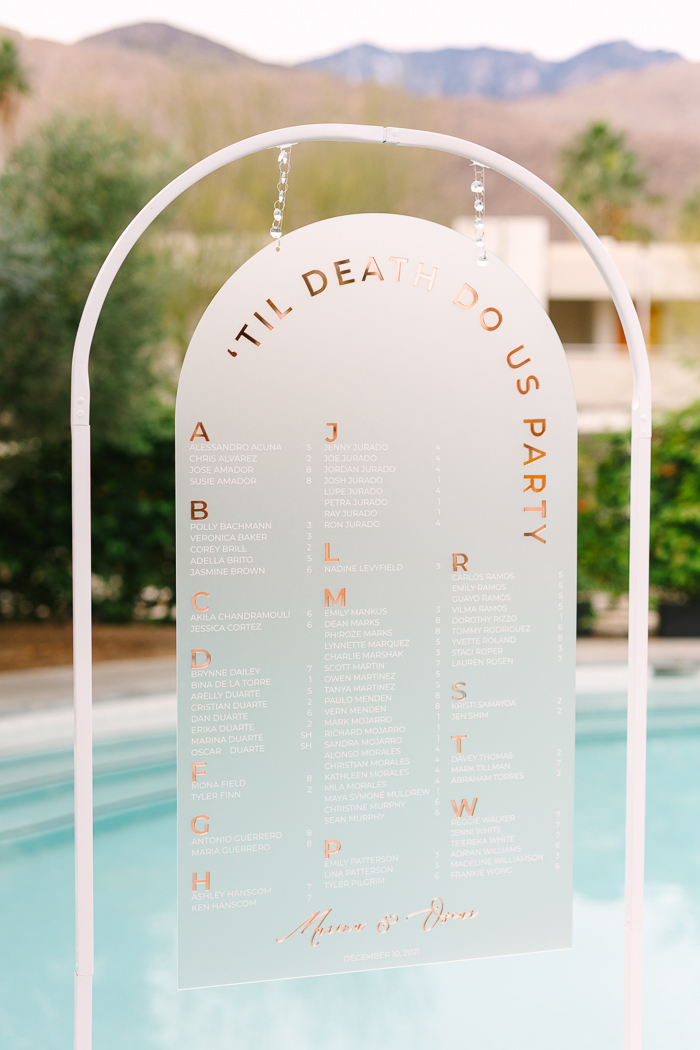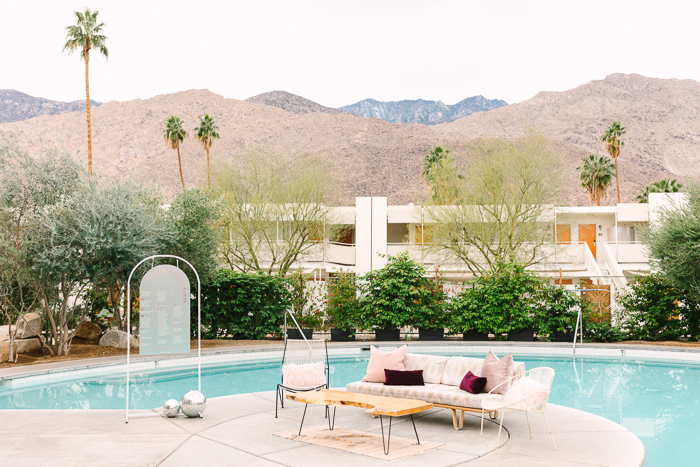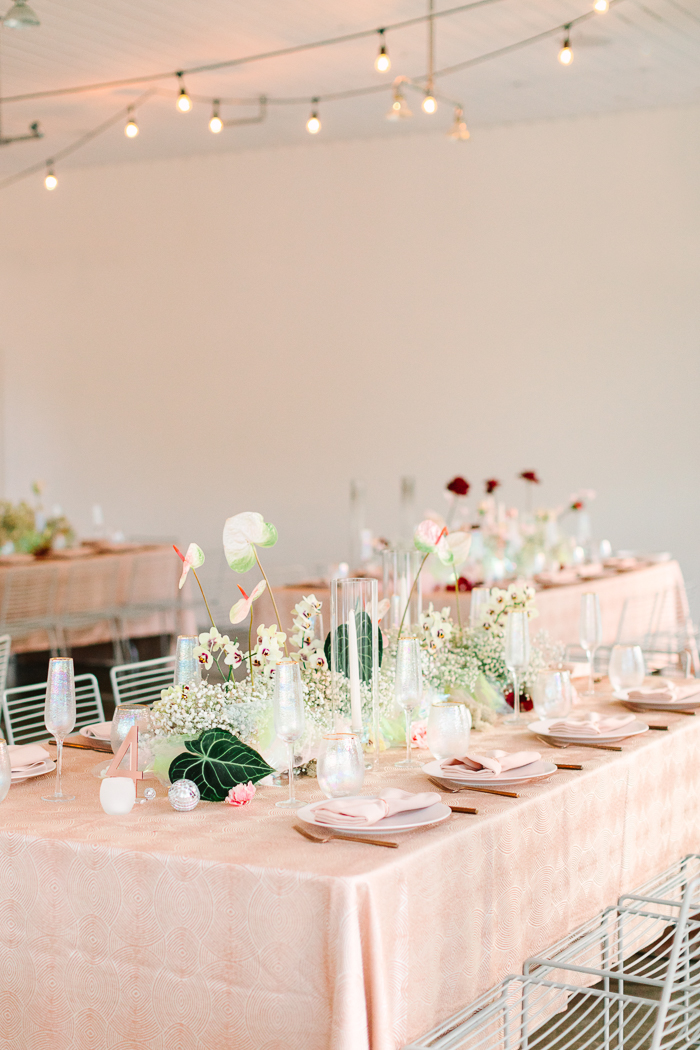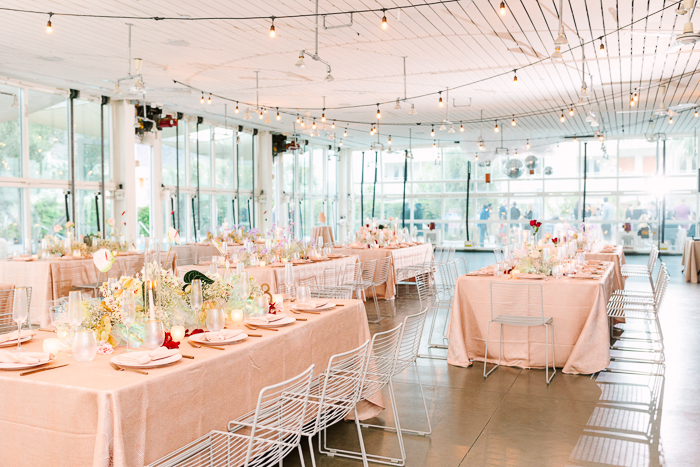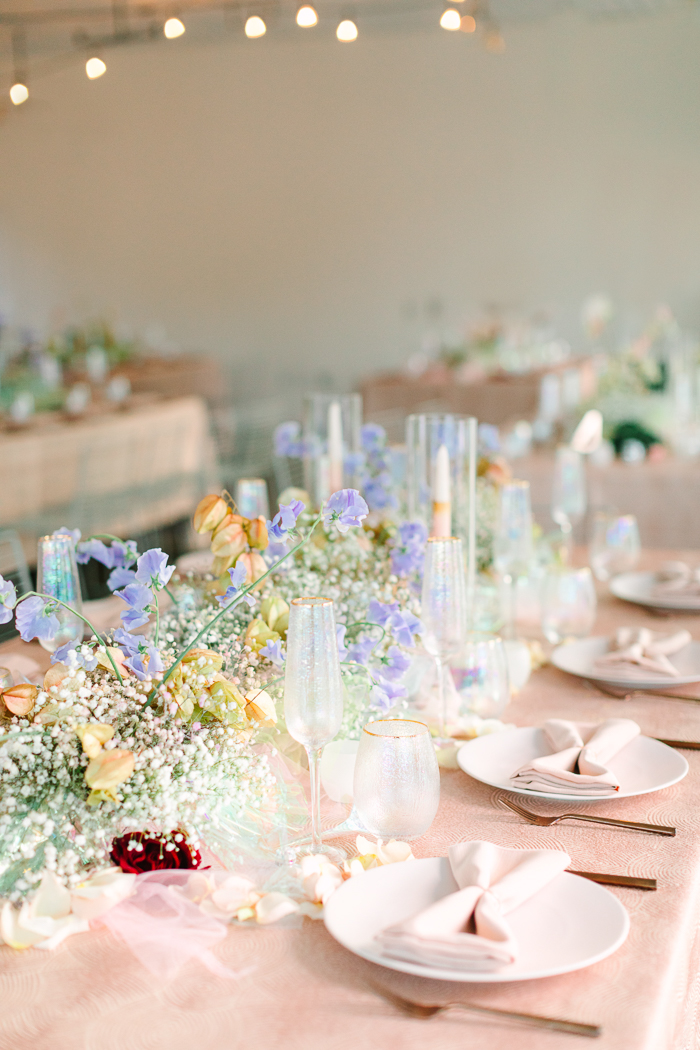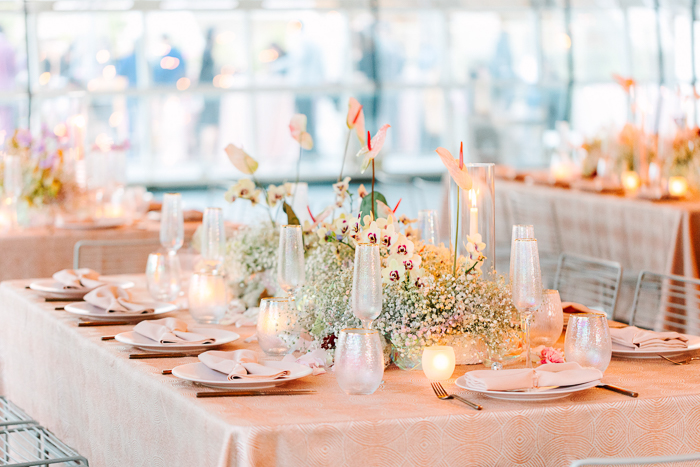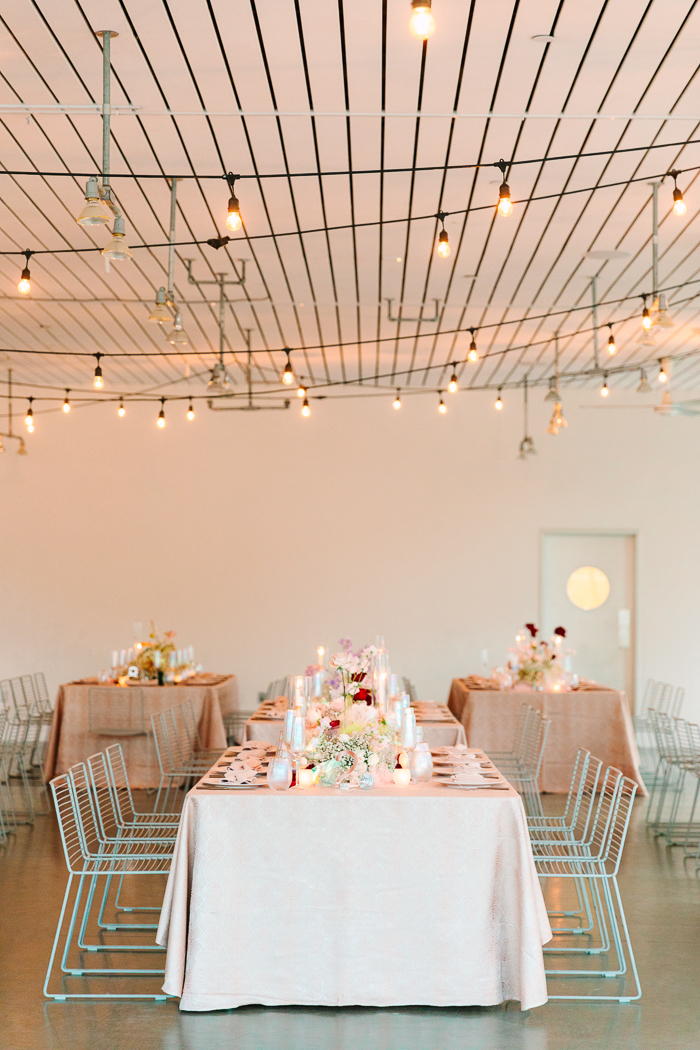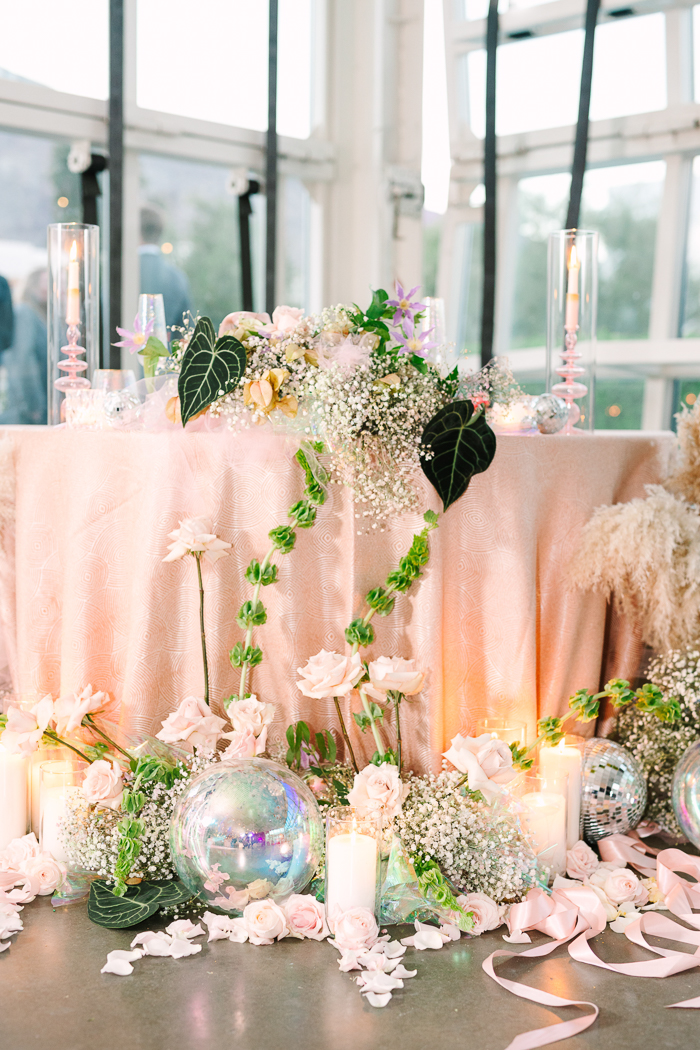 Take The Wedding Planning Stress In Stride
Start early and slow down. Planning was so stressful at times, but needlessly so. Take things day by day and incorporate non-planning days to stay sane. At the end of the day, it's about you two and your love. Don't lose sight of this.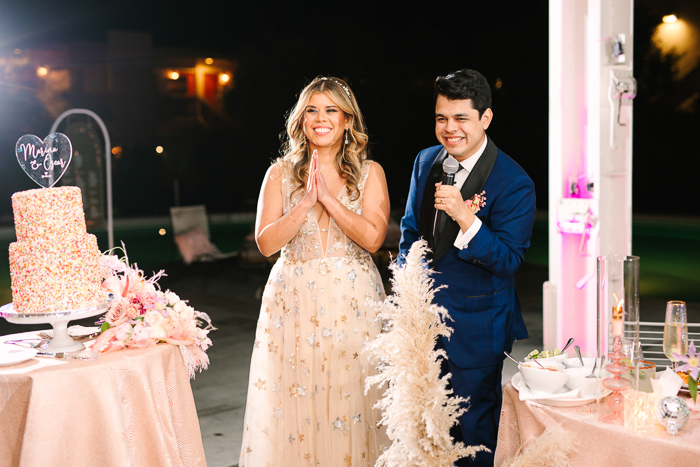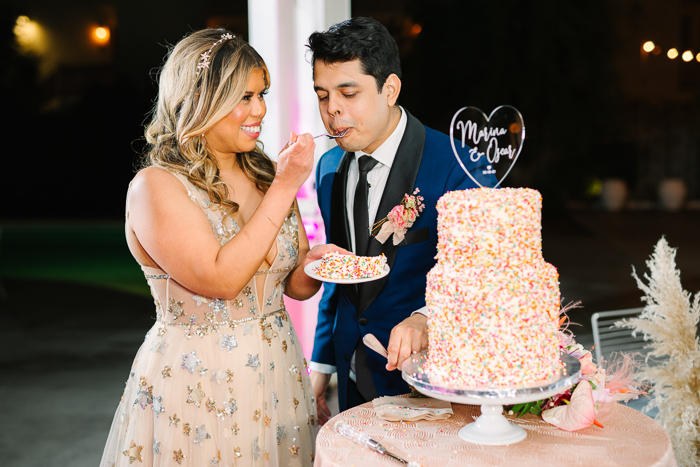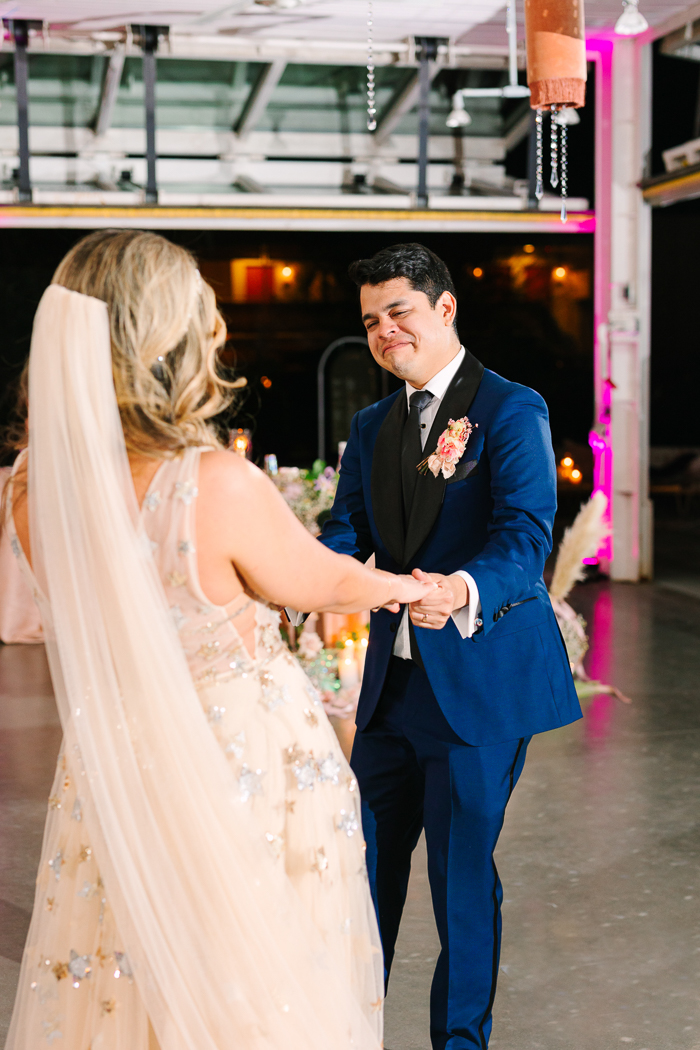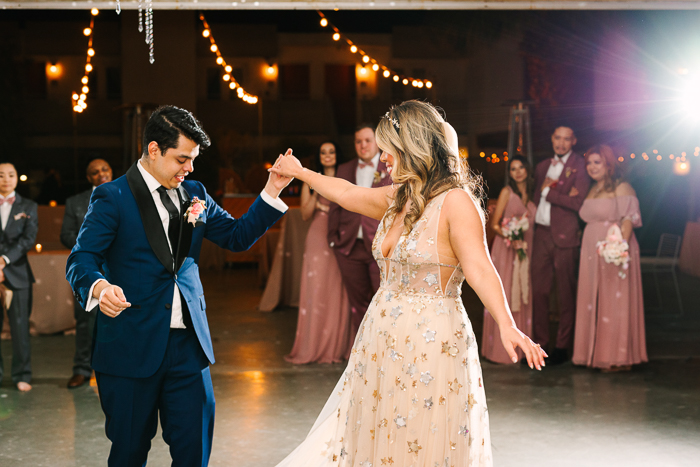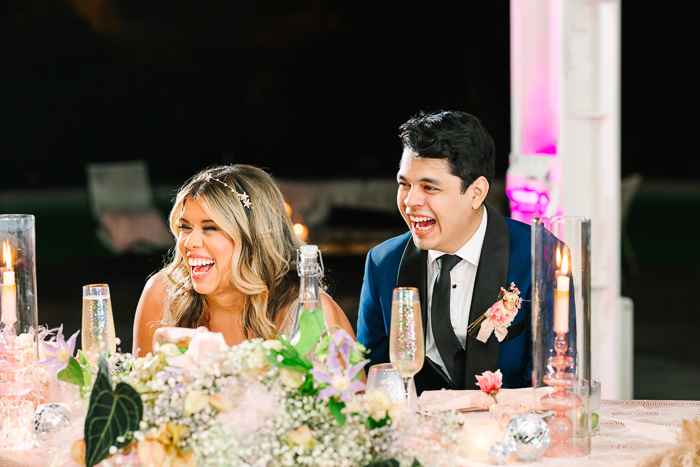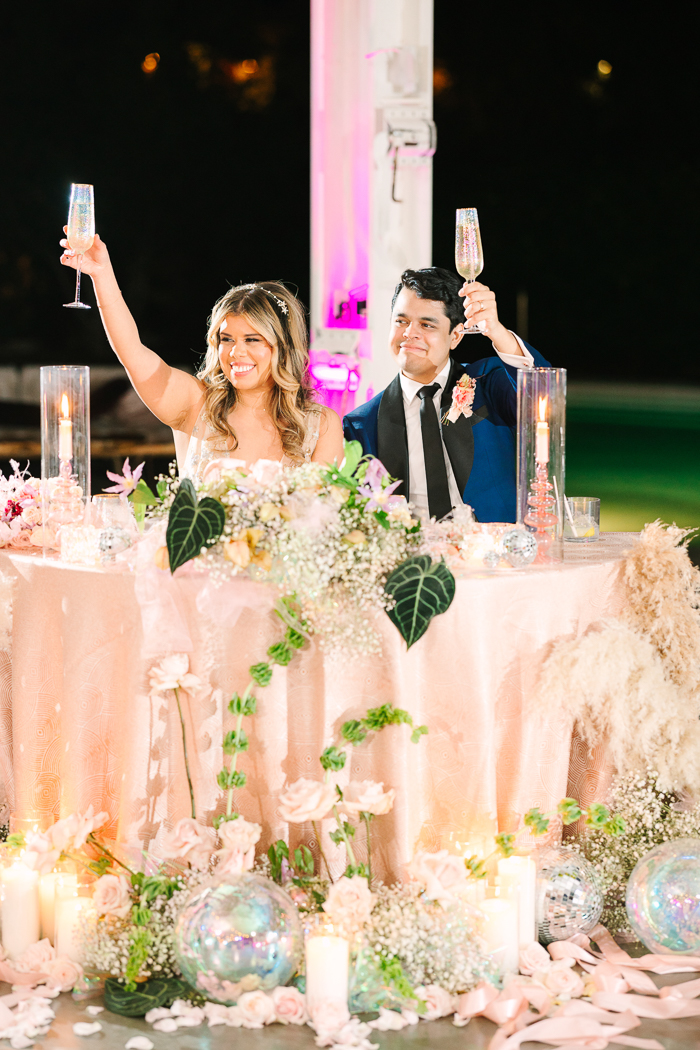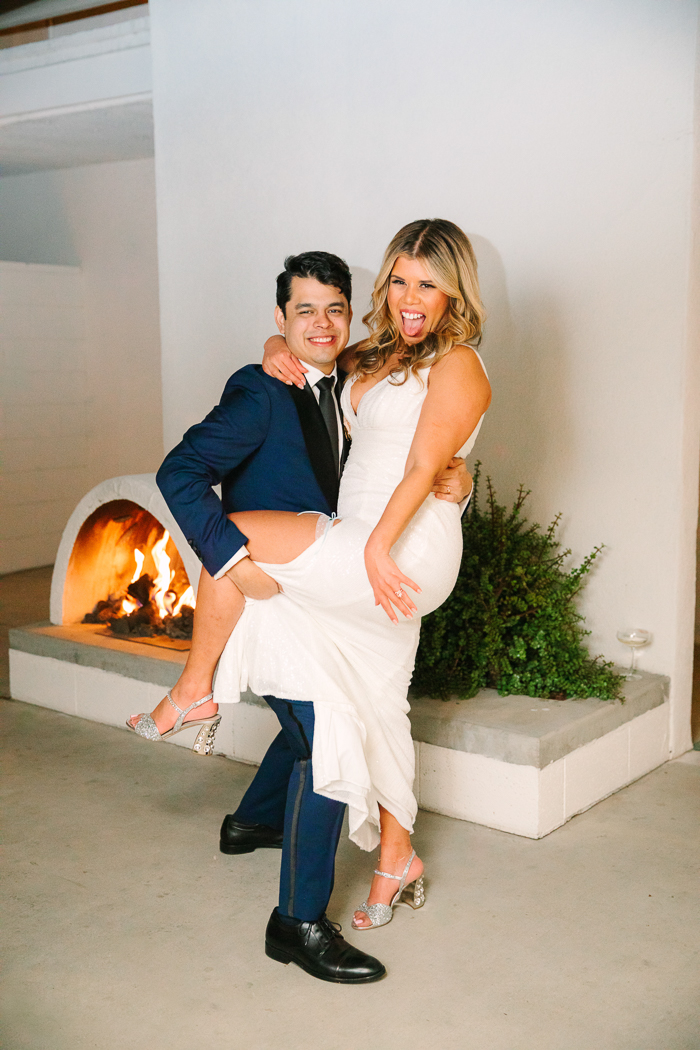 Congratulations to Marina and Oscar on their perfectly pink Palm Springs wedding. And big thanks to Mary Costa Photography for perfectly capturing all the memorable moments and beautiful details that unconventional couples will want to use as inspiration. If this sounds like you, start brainstorming how you'll embrace a romantic color palette like this on your big day.