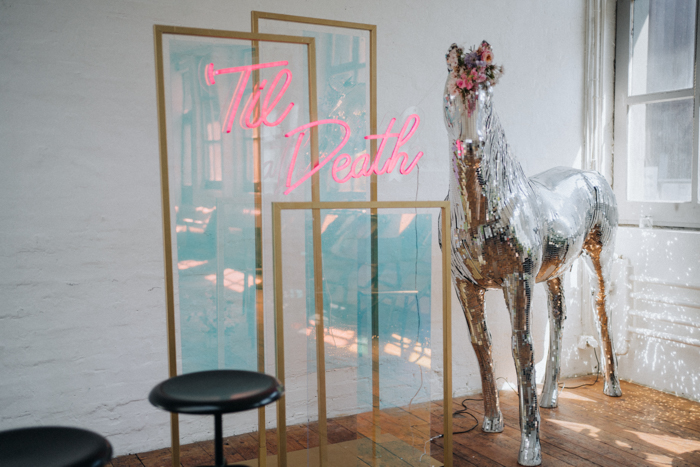 Iridescent details, a 'Til Death' neon sign, and a disco ball horse—this pastel wedding inspiration will make you want a wedding theme that is outside of the box. Event planner and floral designer Rosepepper wanted to create a wedding inspiration that was eye-catching, unique, and really fun.
With the help from her talented team, they took the plain white space of the Smith and de Luma and dressed it in pastel florals, unique decor, and gorgeous wedding day attire. See how wedding photographer LiLu Photography captured the whole day, and be ready to Pin this entire wedding to your mood board.
Here's LiLu Photography Take on This Pastel Wedding Inspiration
We all love these pastel colors on a white background. We planned this photoshoot because there aren't enough colorful, eye-popping, and freaky weddings in Switzerland. So, we combined classic elements paired with an urban location, spring colors, white Converse, and a pink suit for the groom. If that's not a style break, I don't know what is.
In addition, there are other highlights from the styled shoot: a glittery horse at the wedding ceremony, couple photos in the bathroom at Smith and de Luma, tattoos all over the body, not one cake but four, and the fun stick-on tattoos for the guests.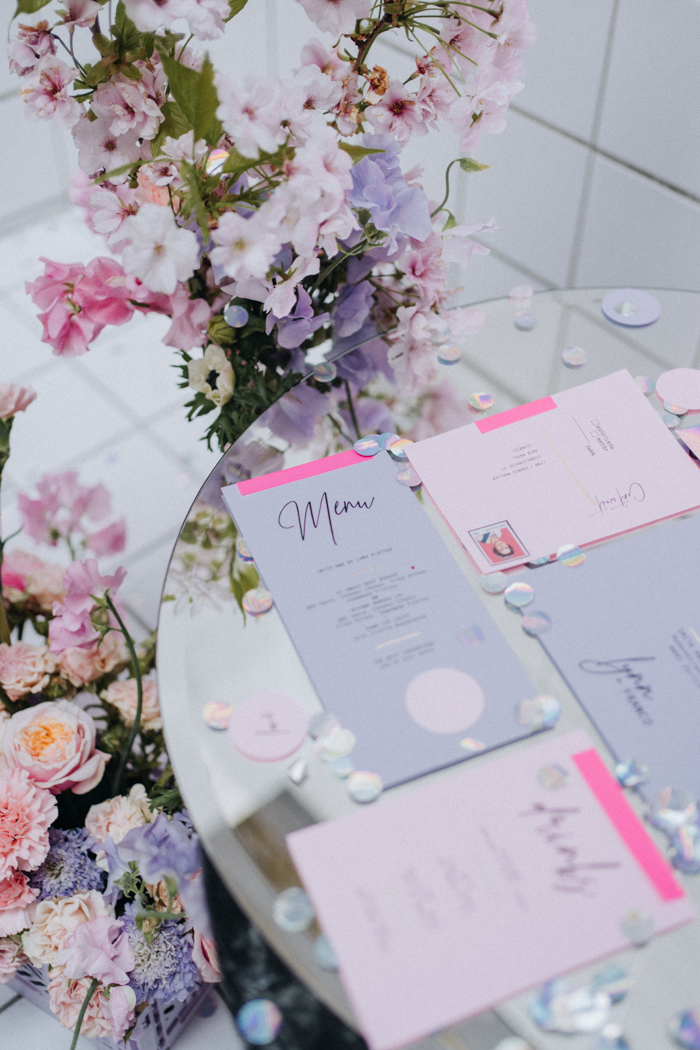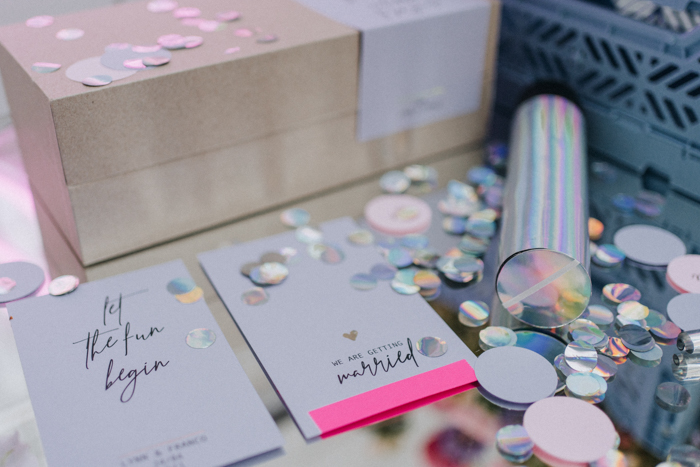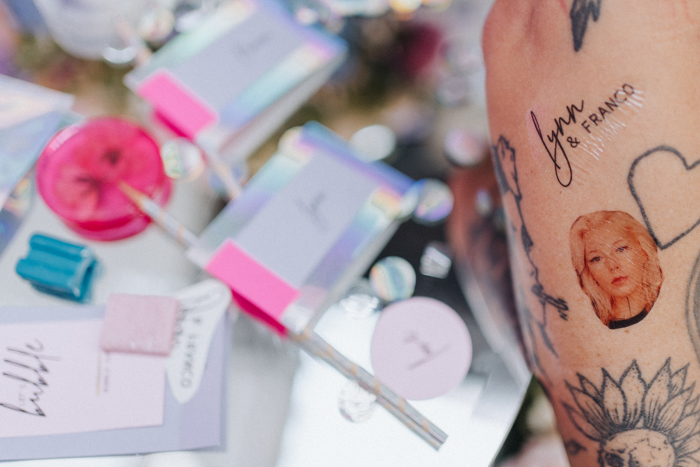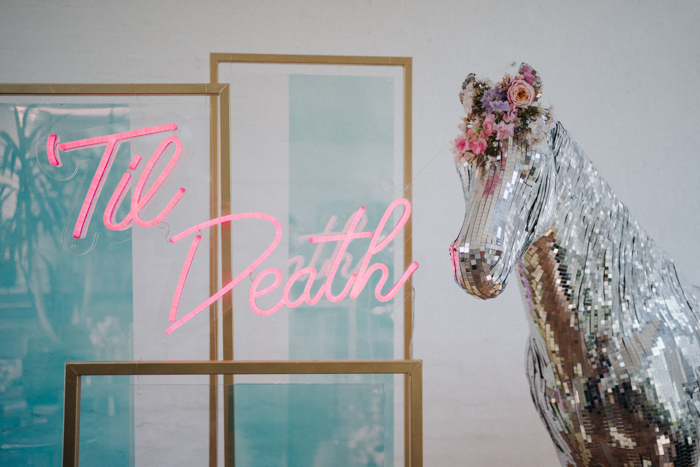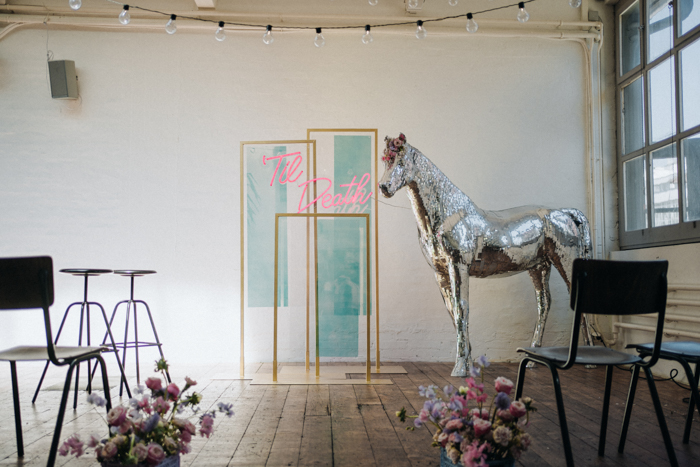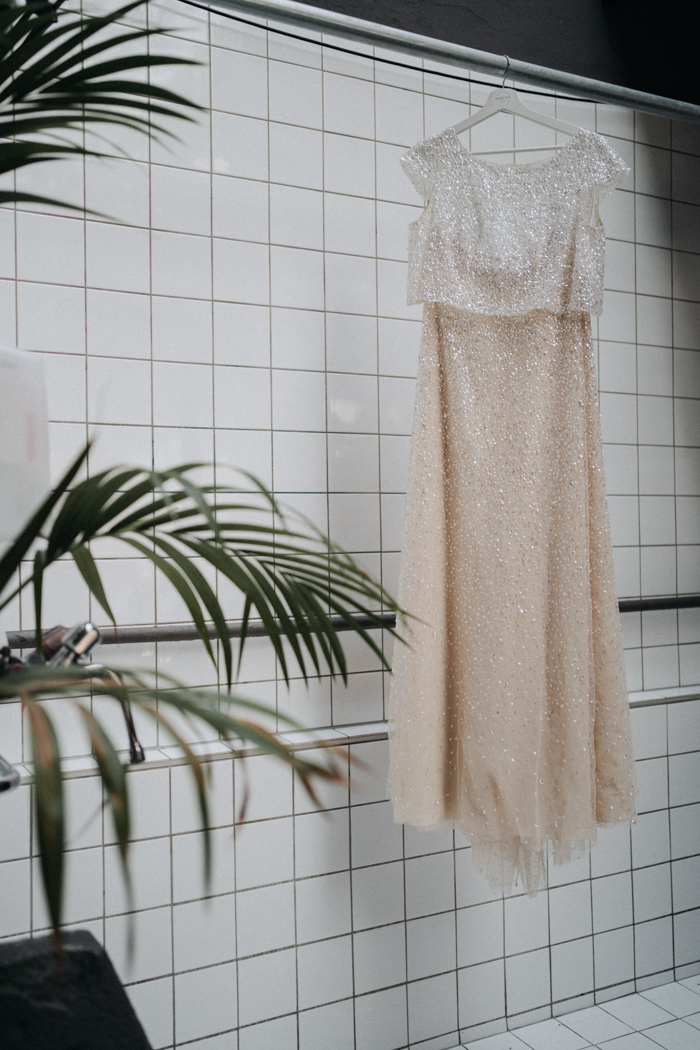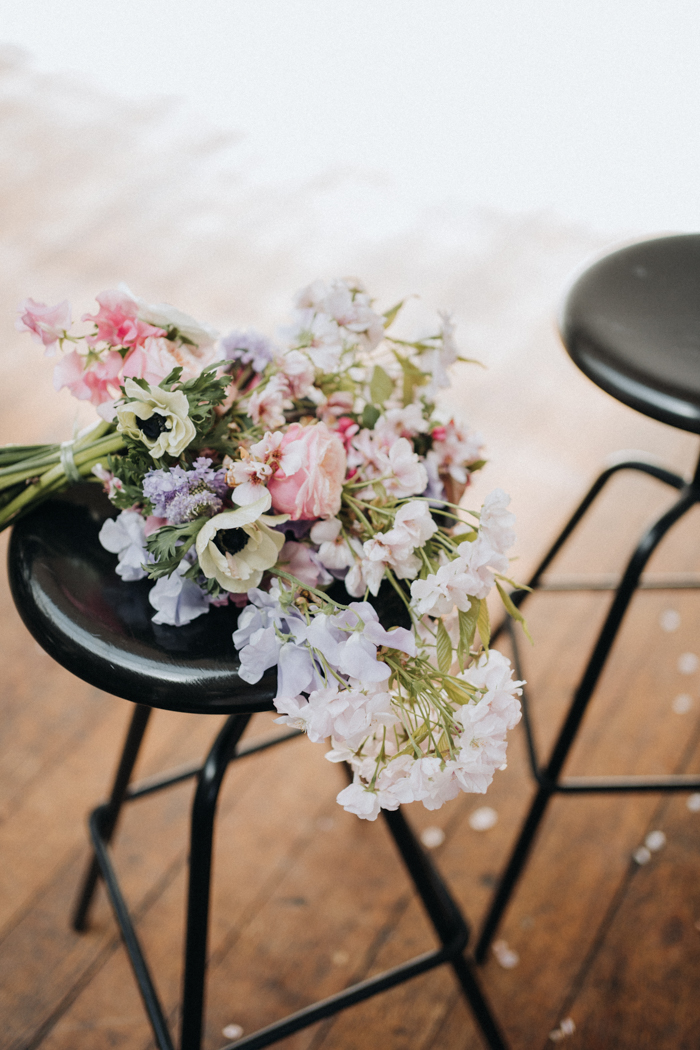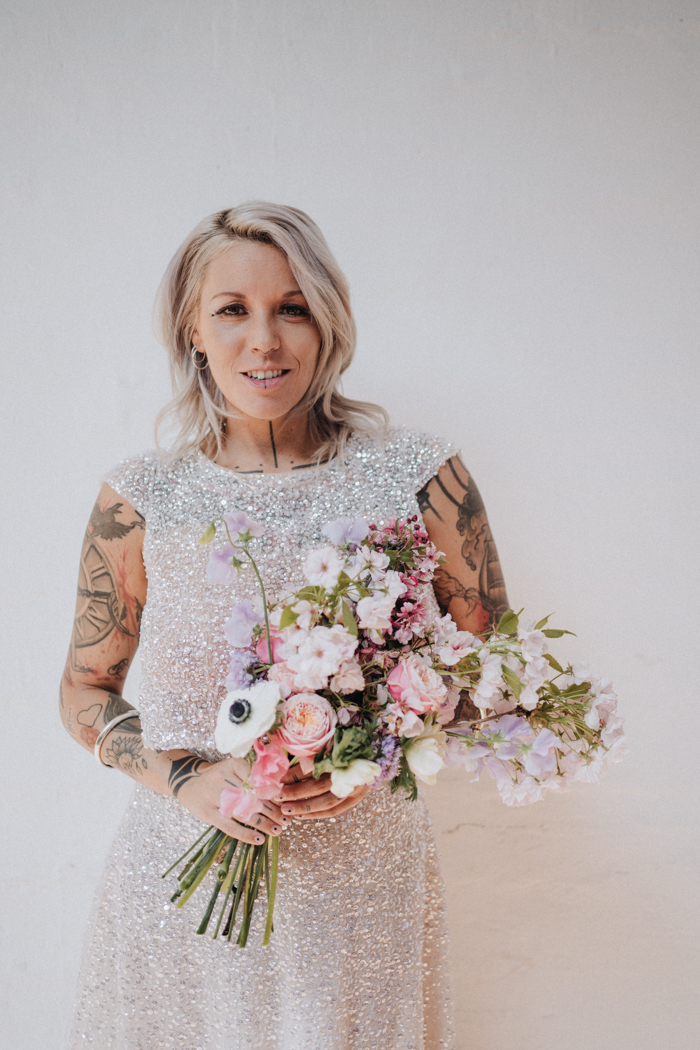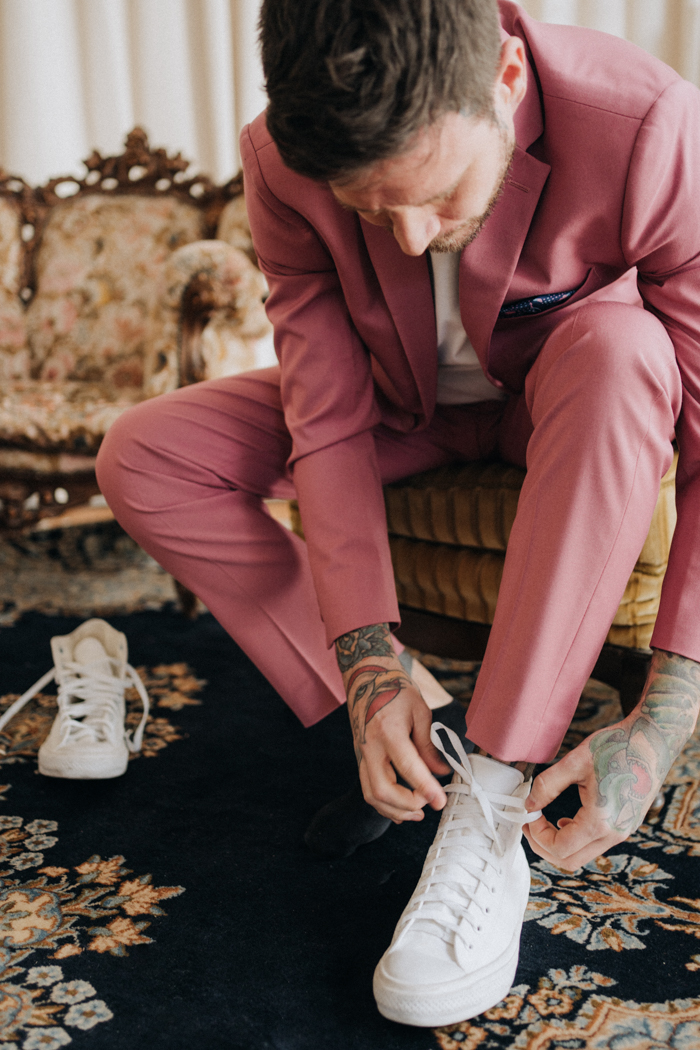 Shop similar groom look: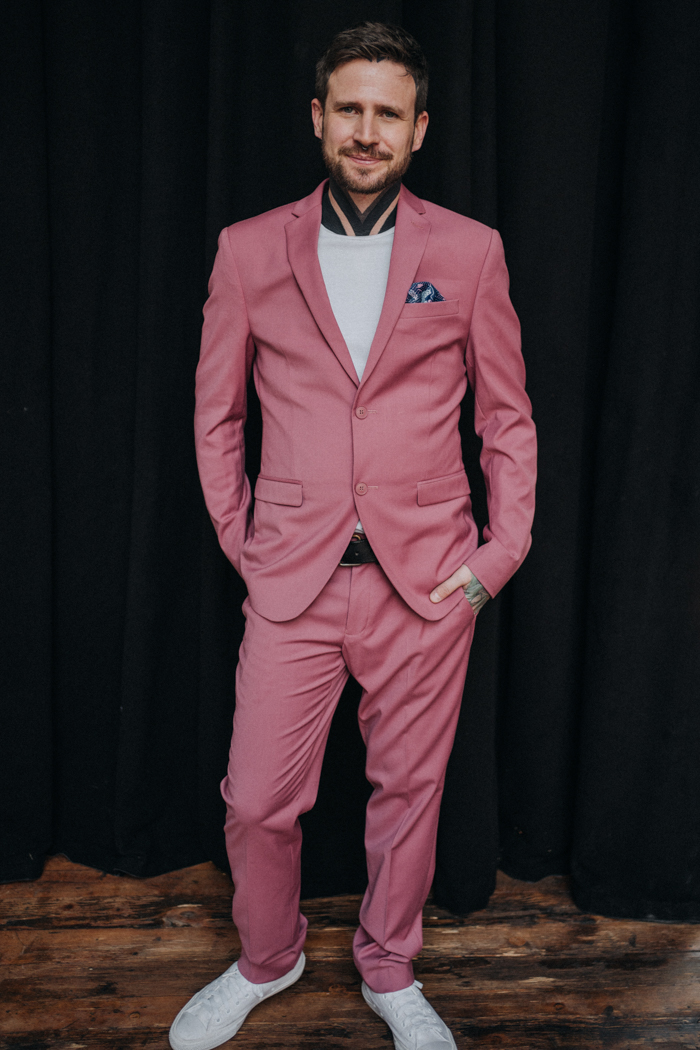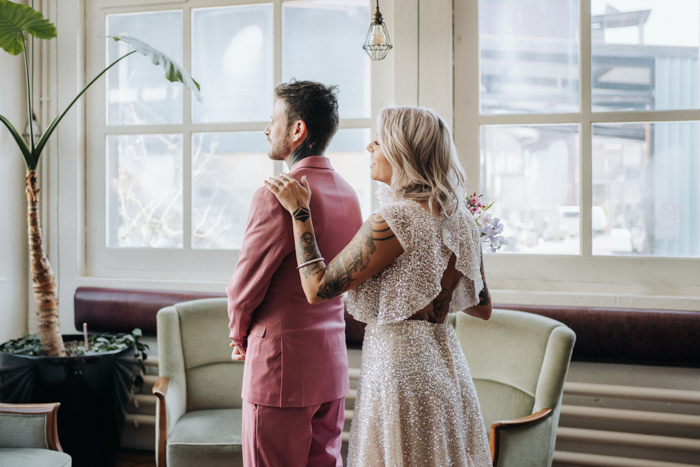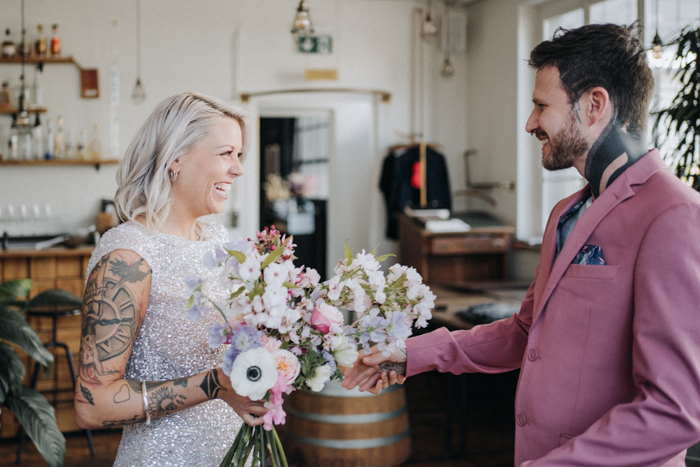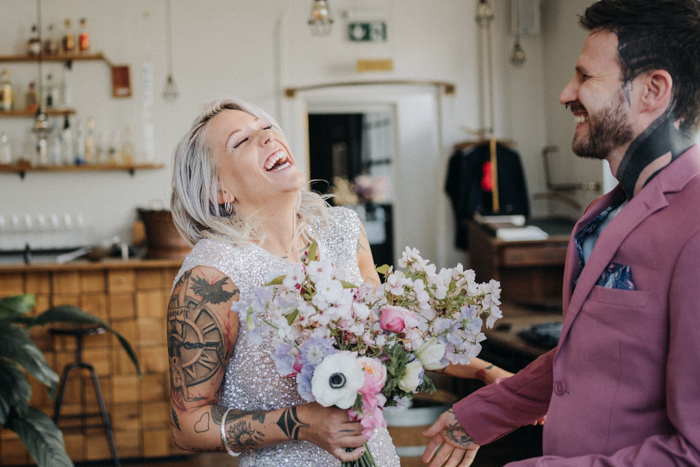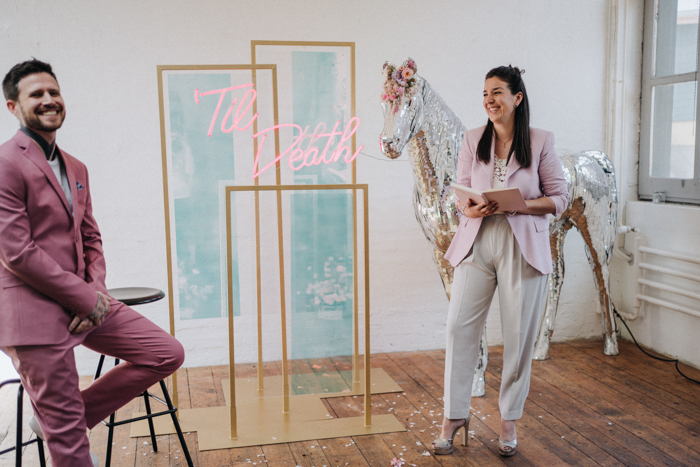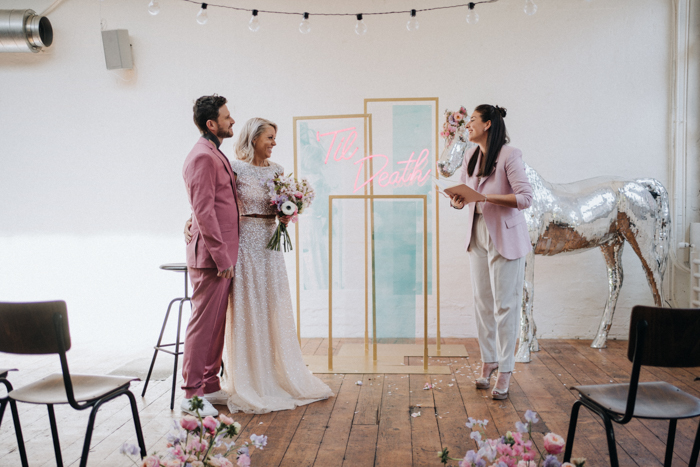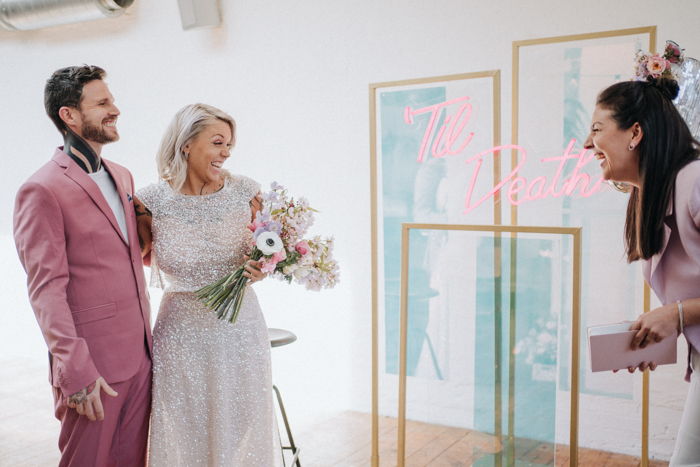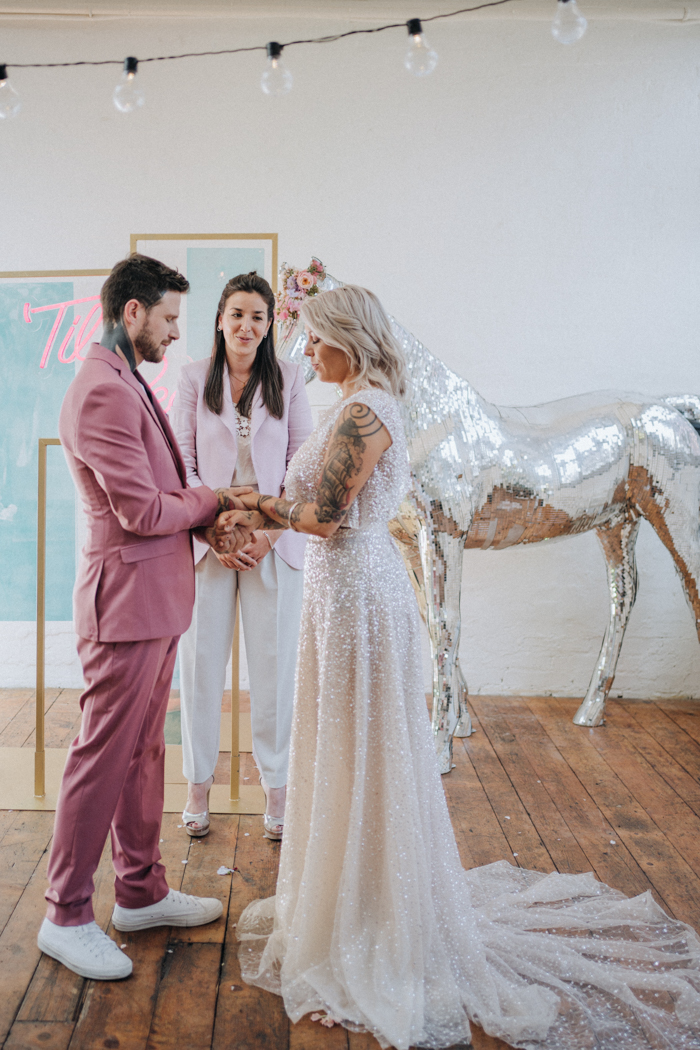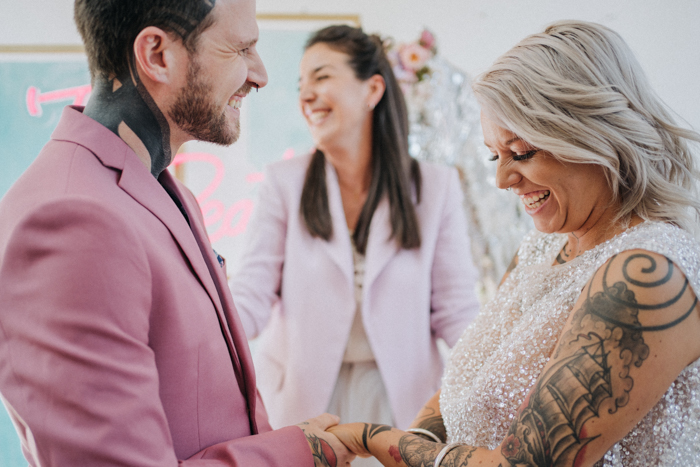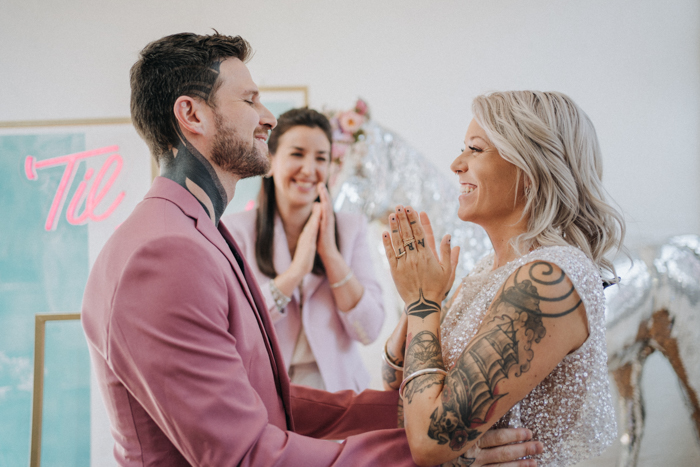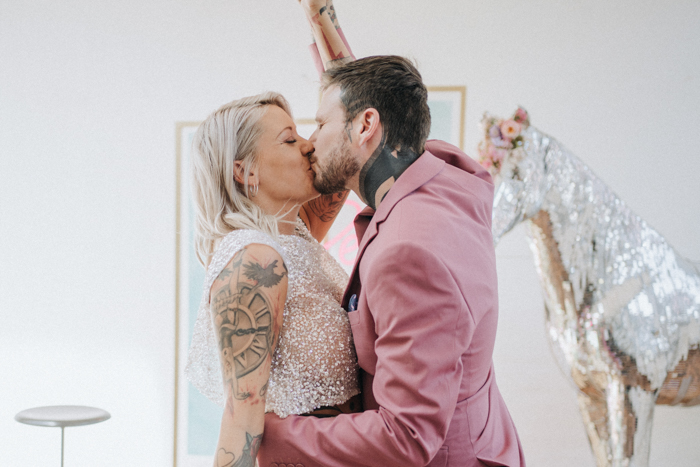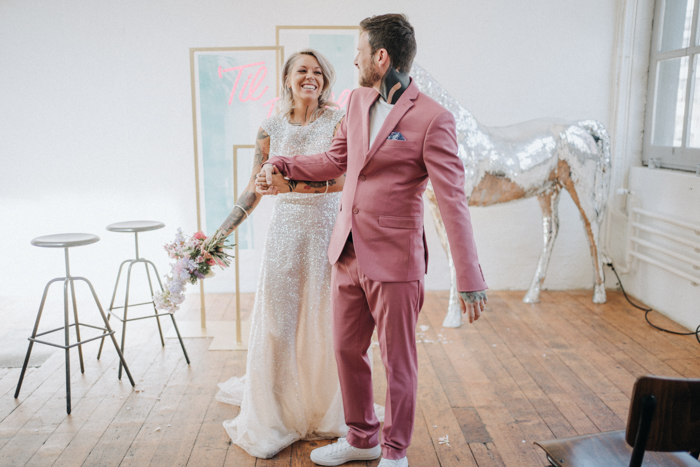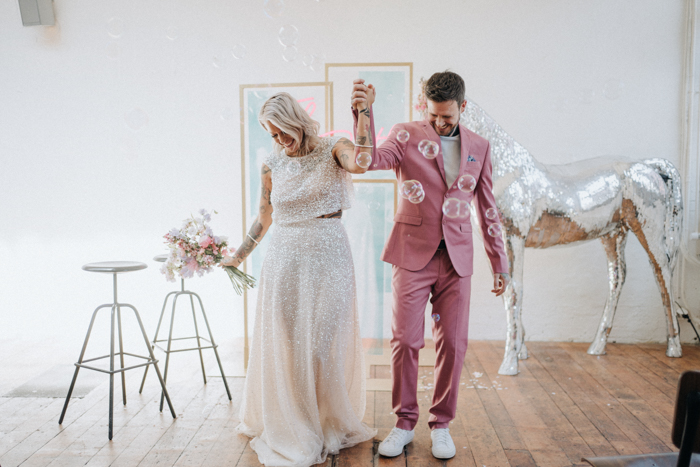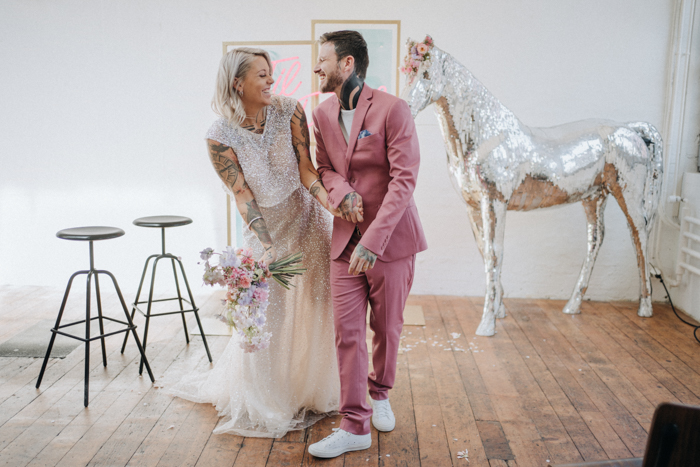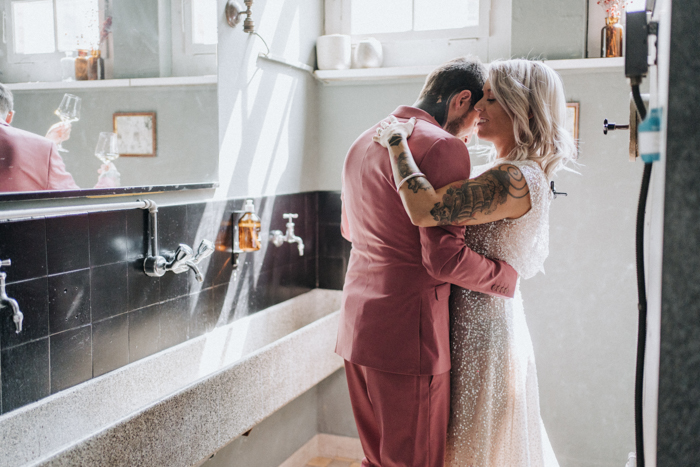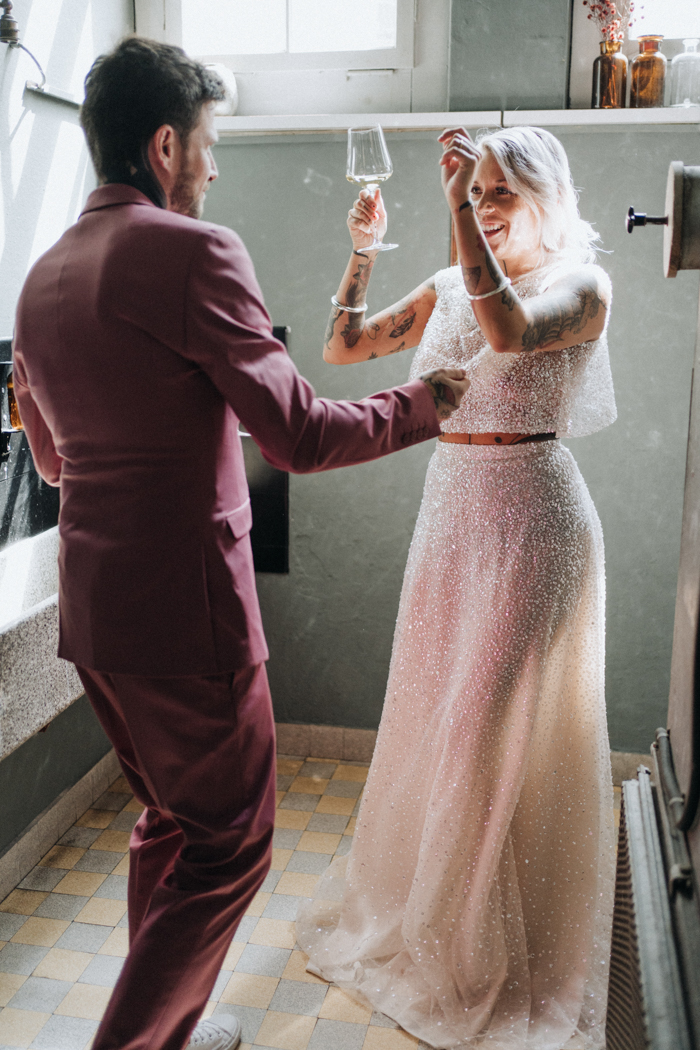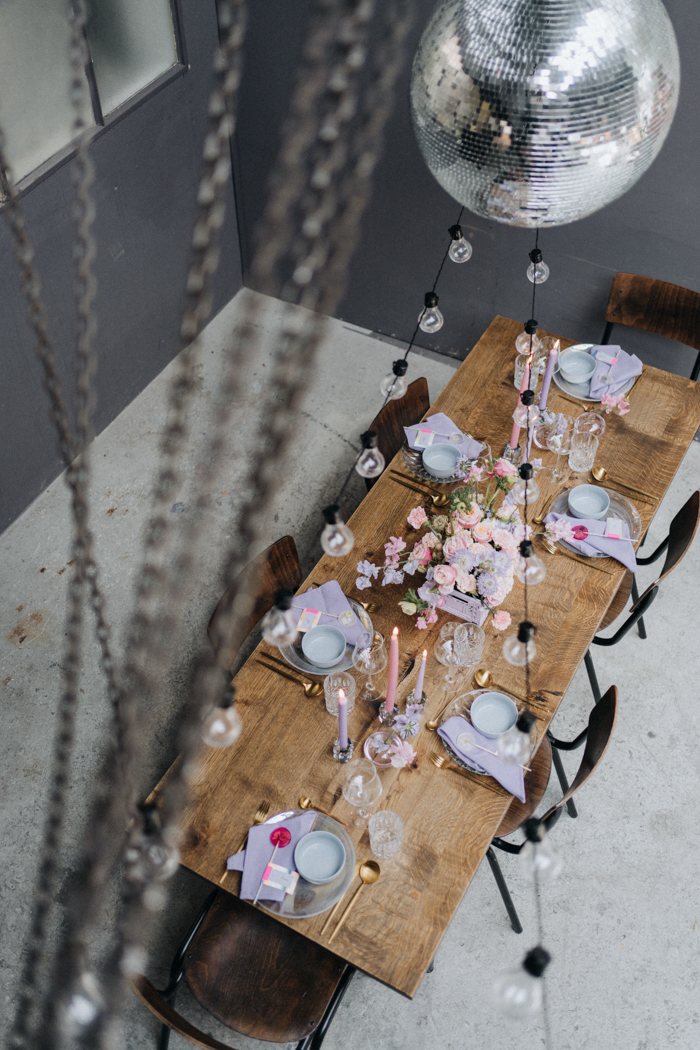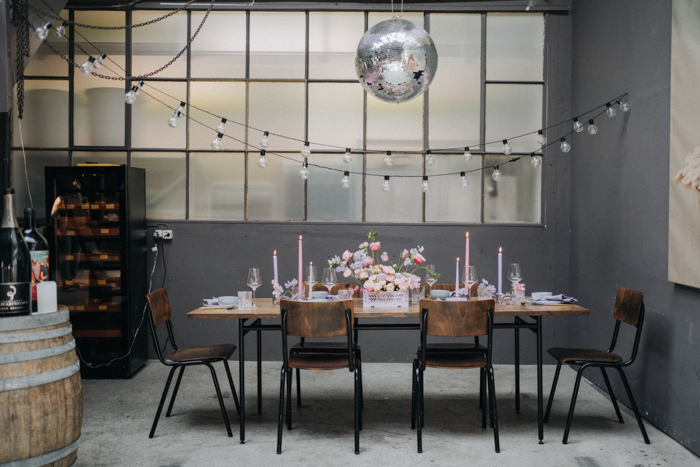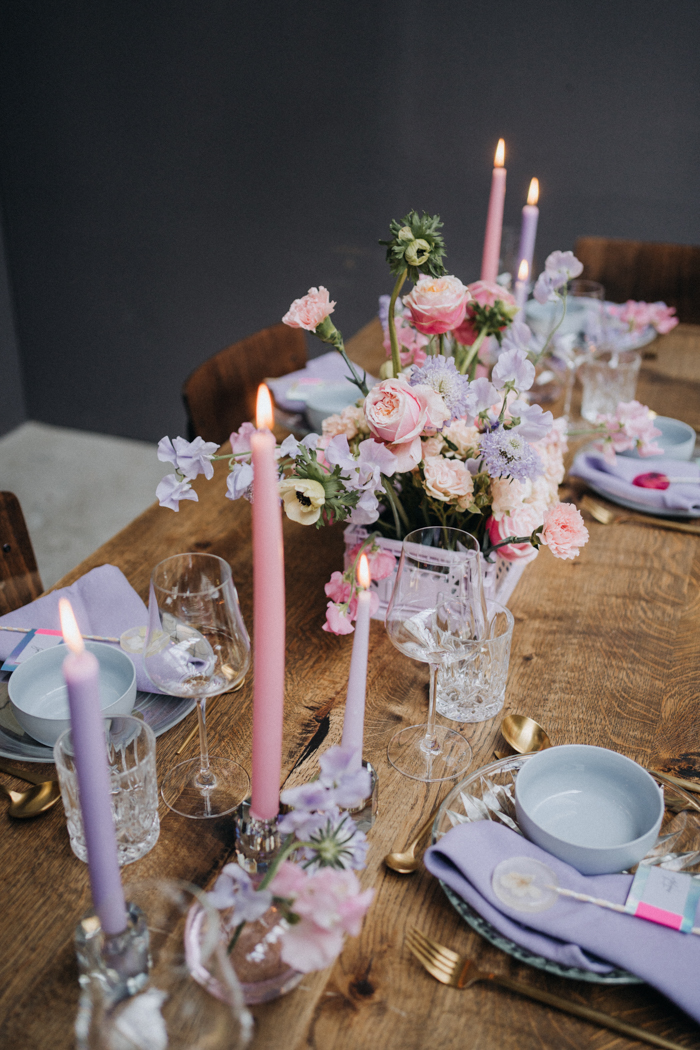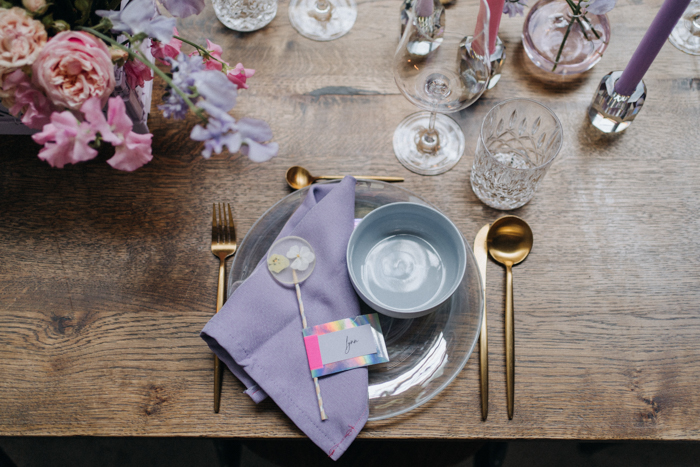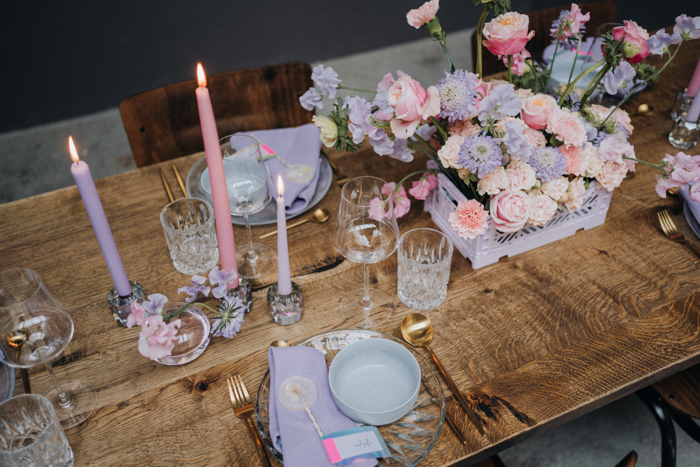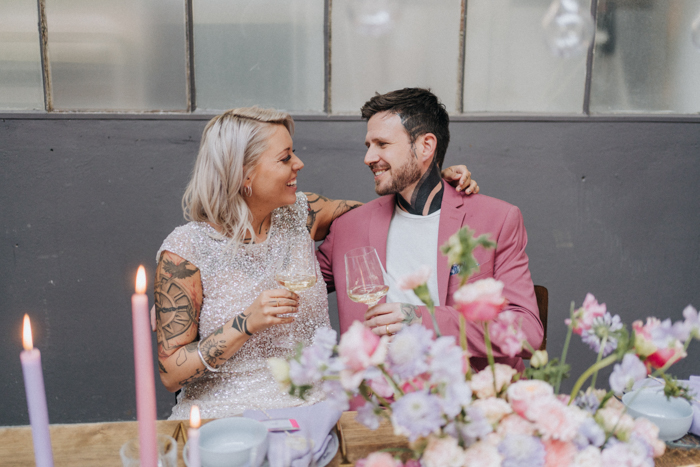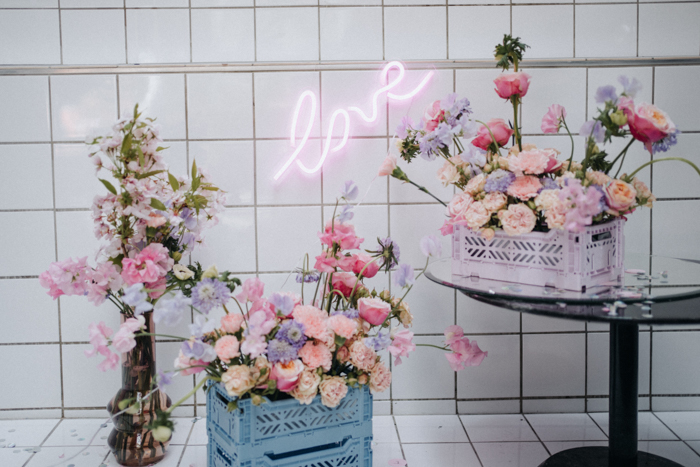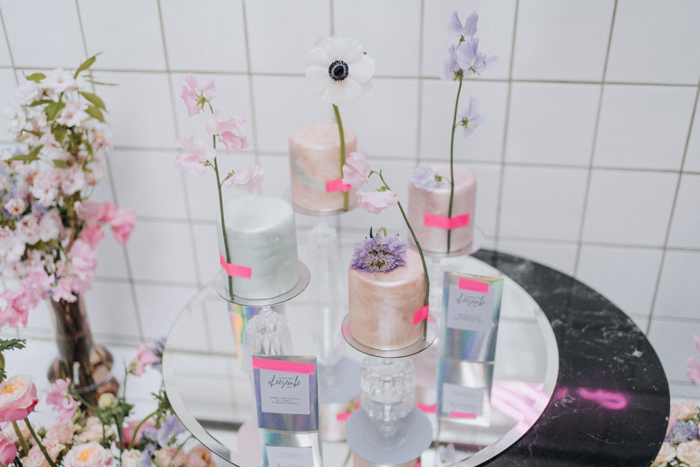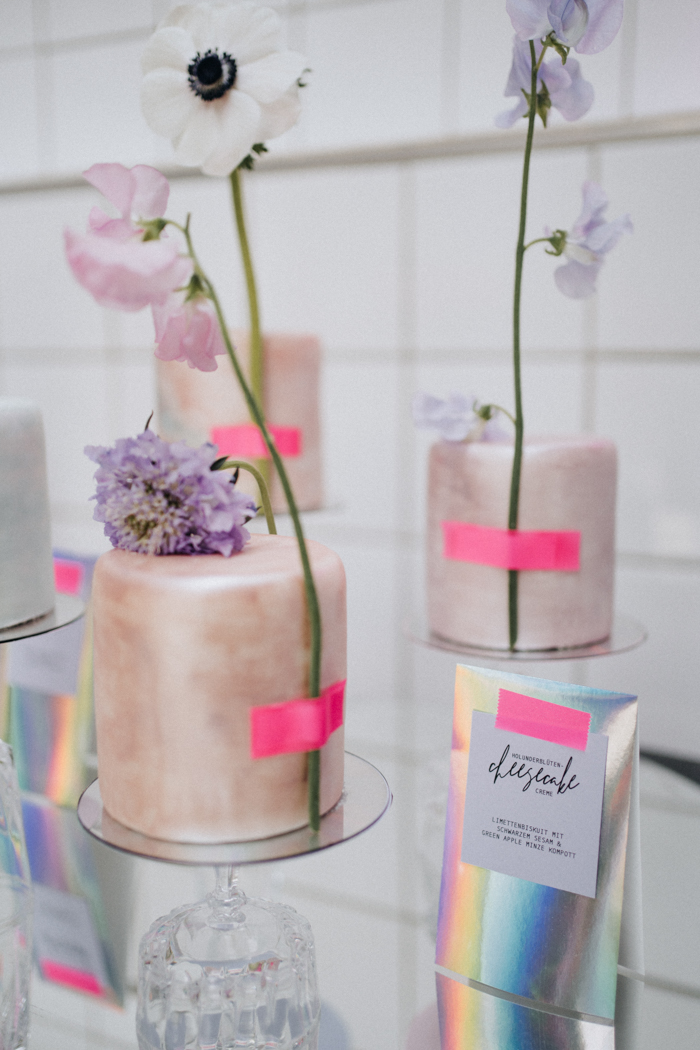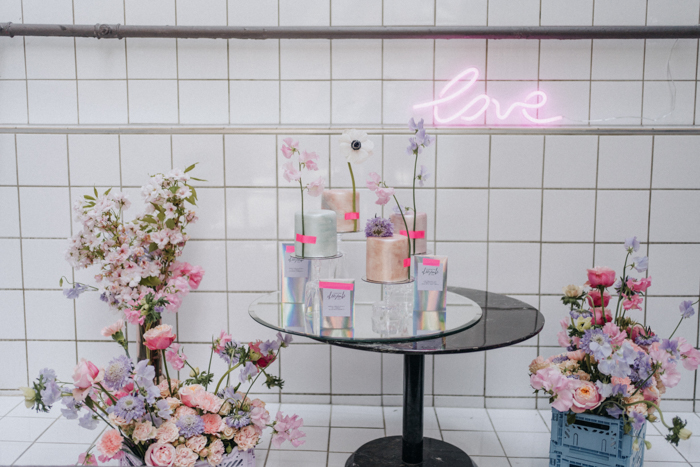 Congratulations to this talented team on creating this pastel wedding inspiration. Thank you to LiLu Photography for capturing and sharing the day with us. For more pastel inspiration, check out this Pastel Boho Morocco elopement and this dusty pastel Dallas wedding.