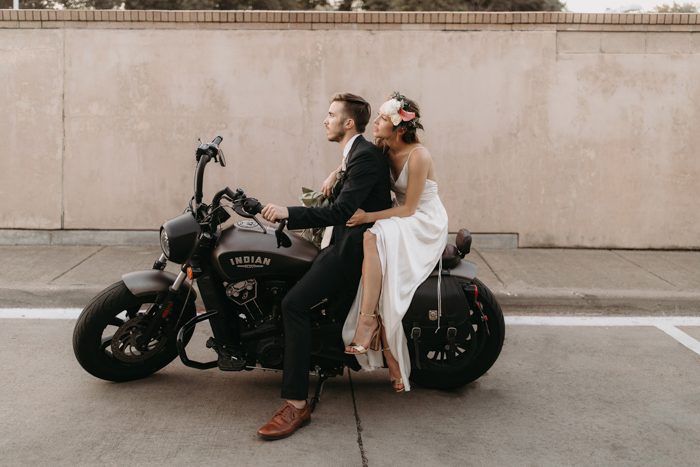 Hannah and Micah wanted to create a simple, yet beautiful wedding, so they chose minimalist venue The Place at Tyler and made it their own with hues of dusty pastel and lots of greenery! We love how Valerie Thompson Photography captured all of the sentimental moments of this couple's day — and lots of rad portraits on the couple's Indian "getaway" motorcycle. If you love simple elegance, you're going to swoon over Hannah's Rebecca Schoneveld gown hand crafted in Brooklyn (where the couple got engaged!). Get ready for lots of simple bohemian inspiration, including the cutest bridesmaids dress color palette, and even more from this swoon-worthy day at The Place at Tyler!
The Couple:
Hannah & Micah
The Wedding:
The Place at Tyler, Dallas, TX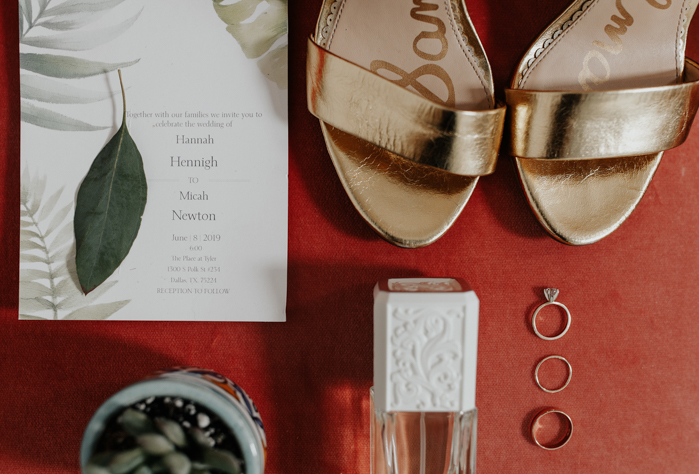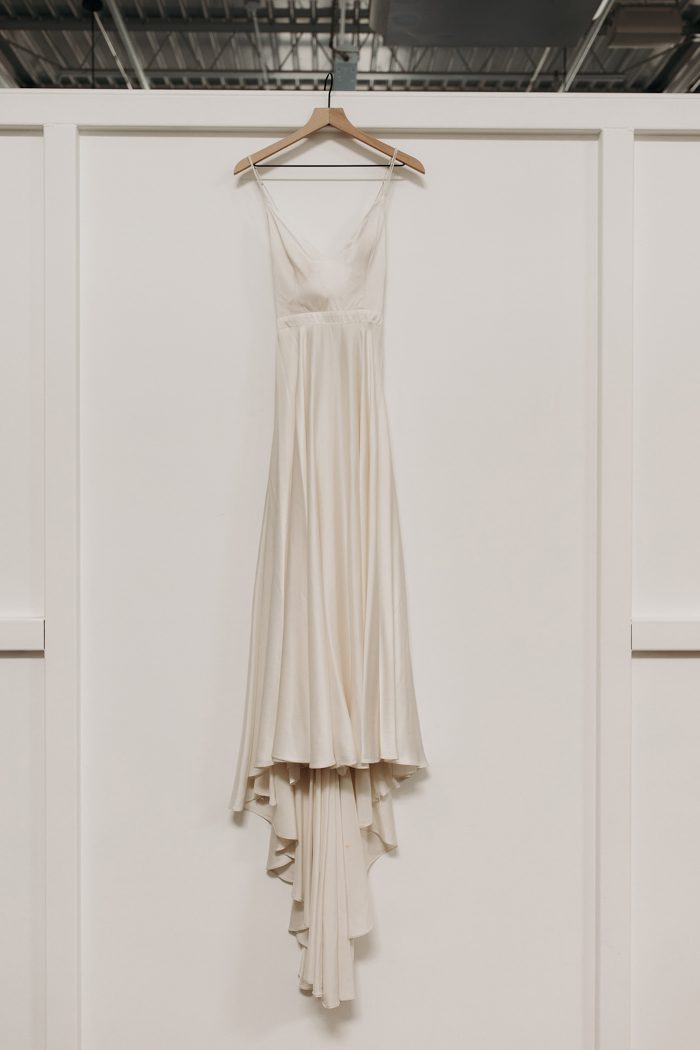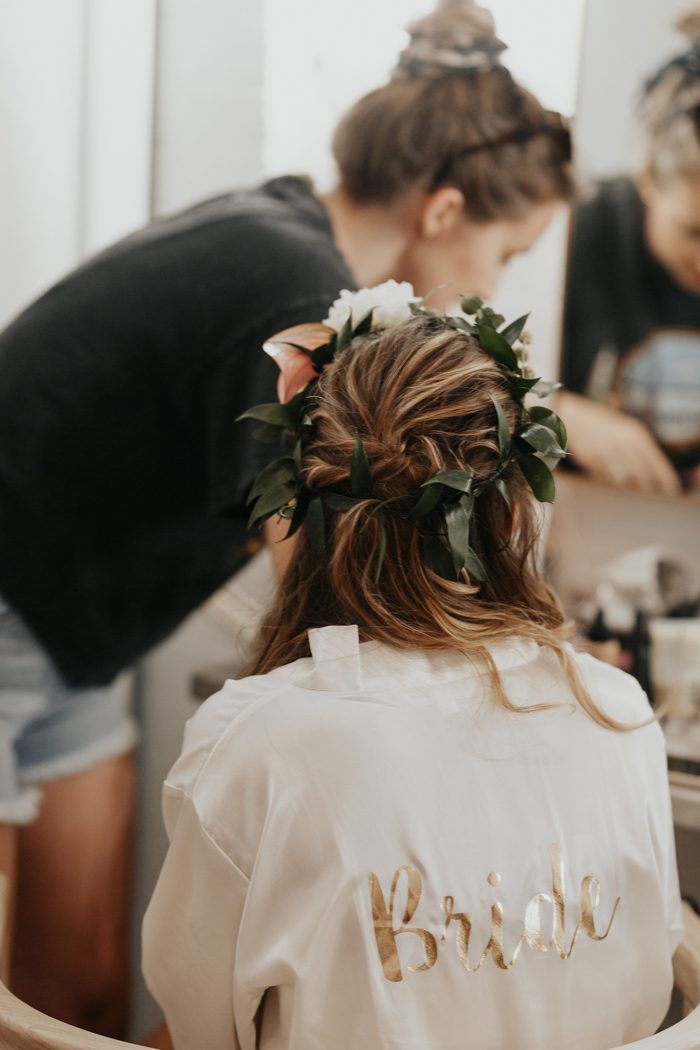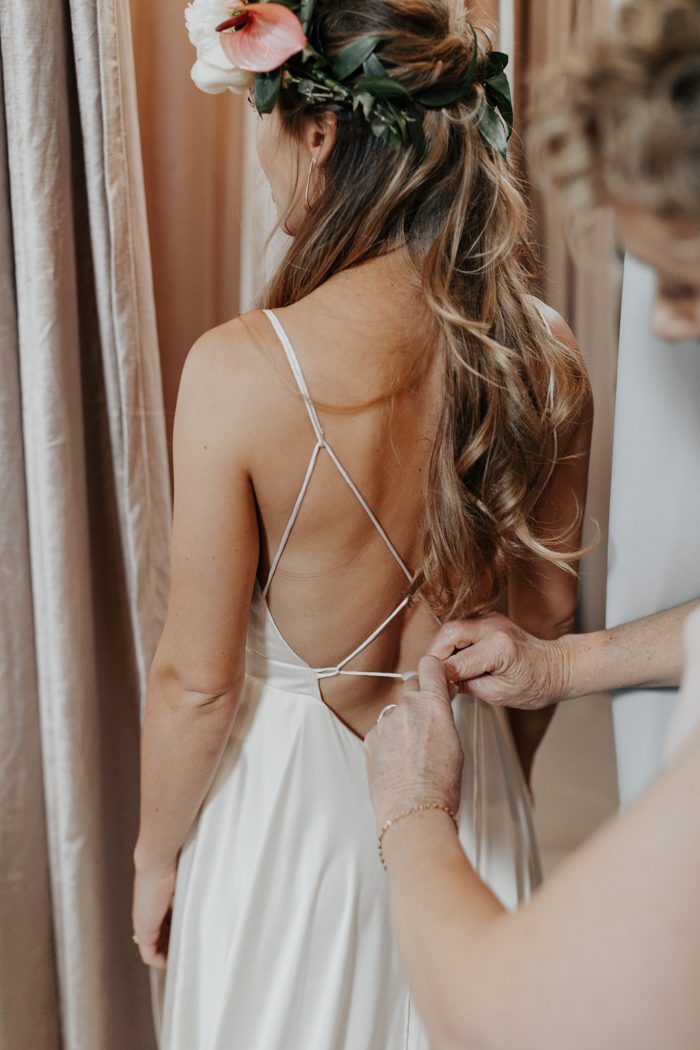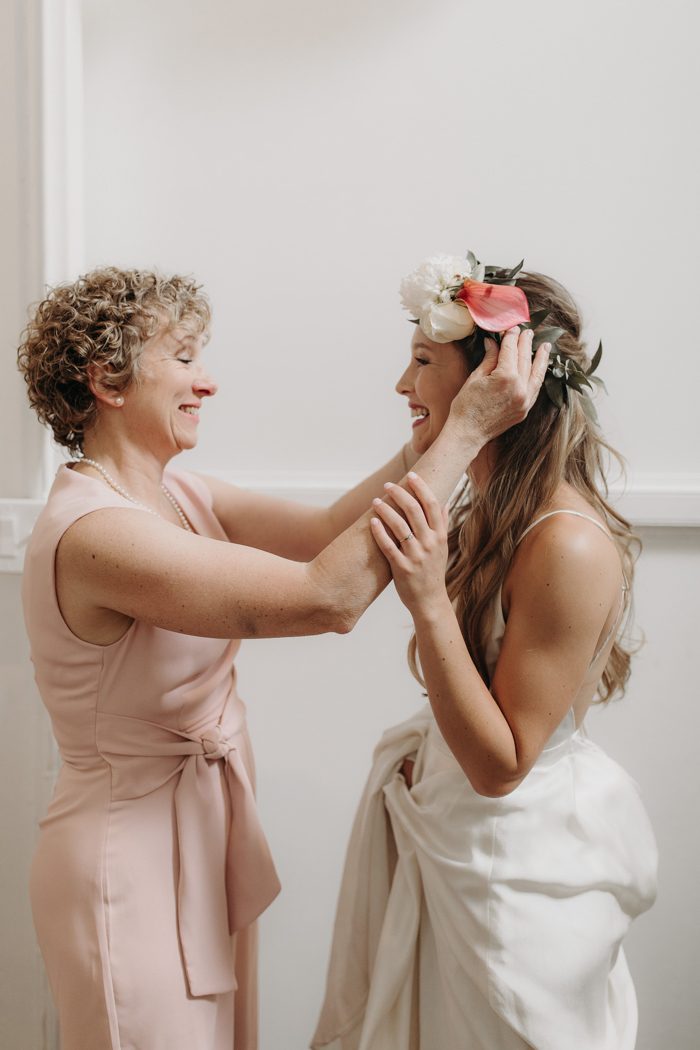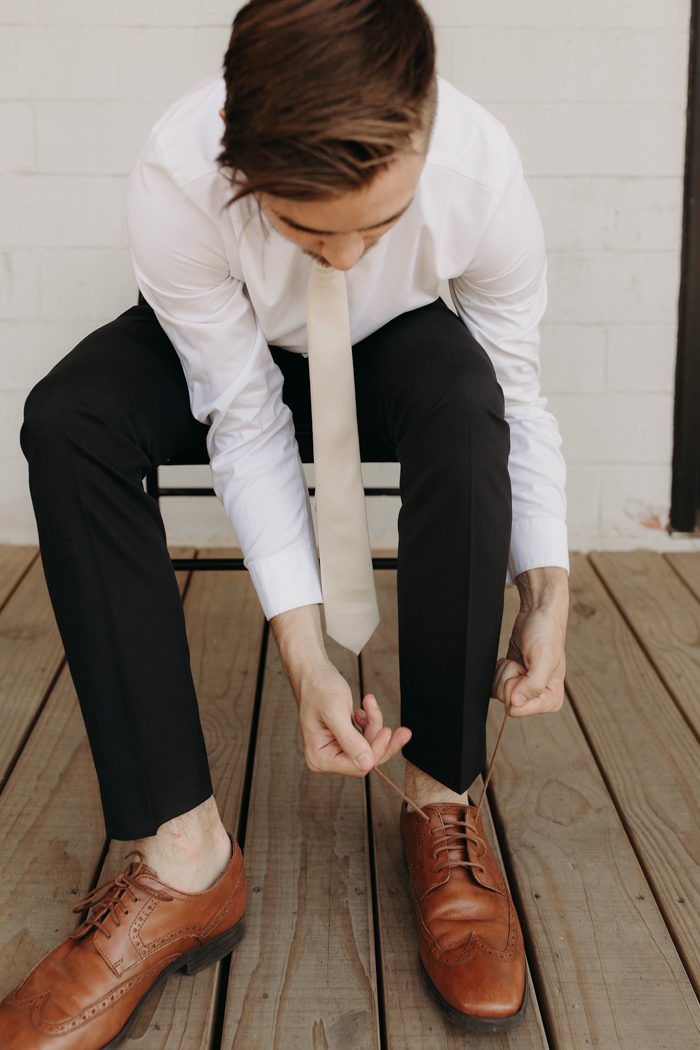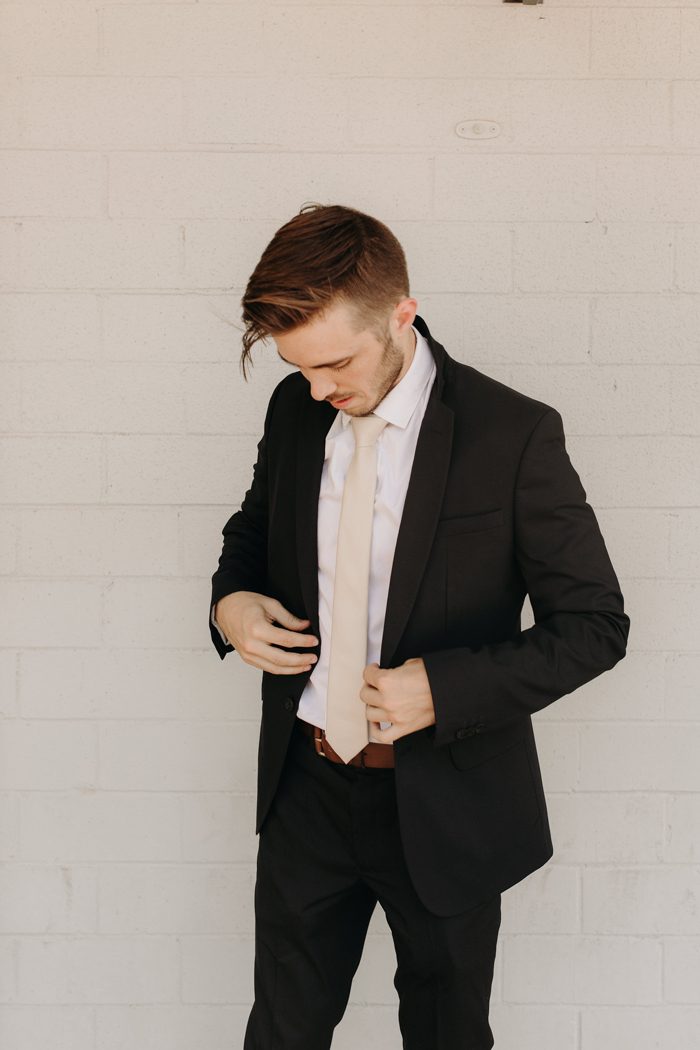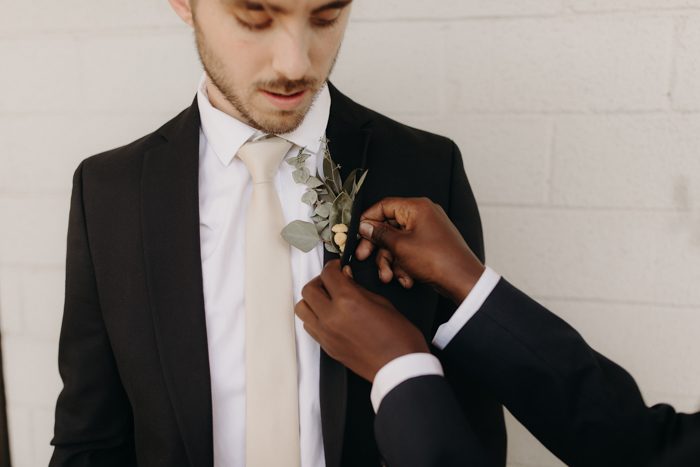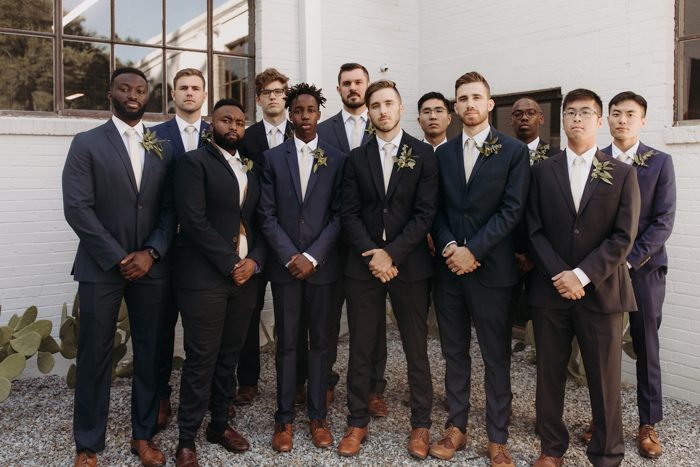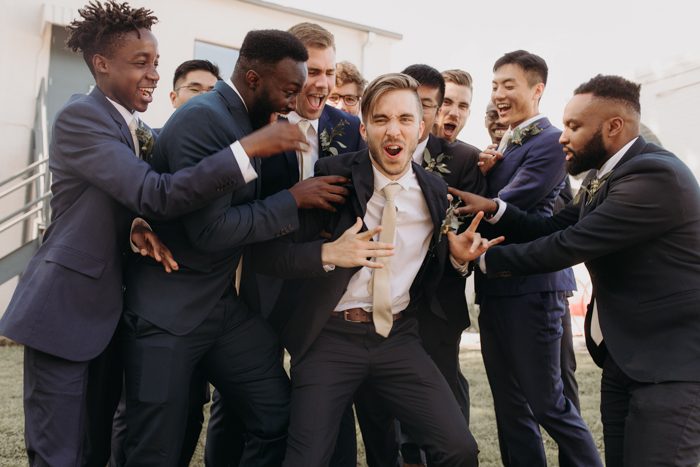 I chose to have my bridesmaids wear three different colors-a rusty mauve pink, sage green and mustard yellow. I loved the look of each color and how their more subtle tones blended together to add warmth and beauty to the ceremony and the venue. It took me a long time to decide on one color and I remember my sister finally saying why not just do all three? Beyond the color difference, I gave each girl the option to get a jumpsuit or a slip style or long flow dress. I personally love jumpsuits and knew that since the vibe of the wedding wasn't going to be too formal jumpsuits could add a cool touch. I also really wanted to give each girl variety in what they chose because I wanted them to feel beautiful in the color they were wearing and beautiful in the style dress they wore too.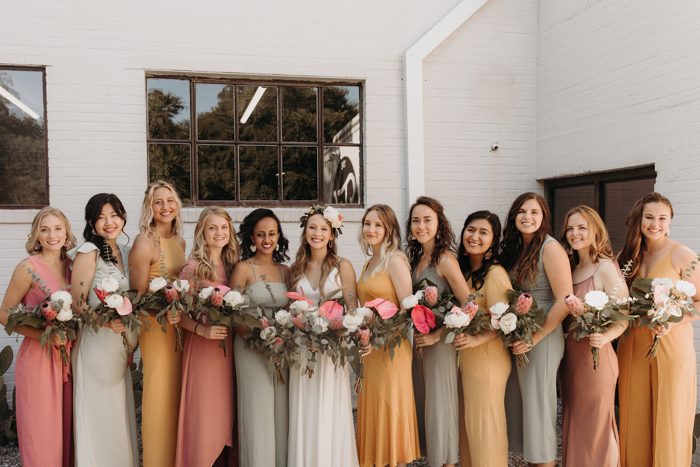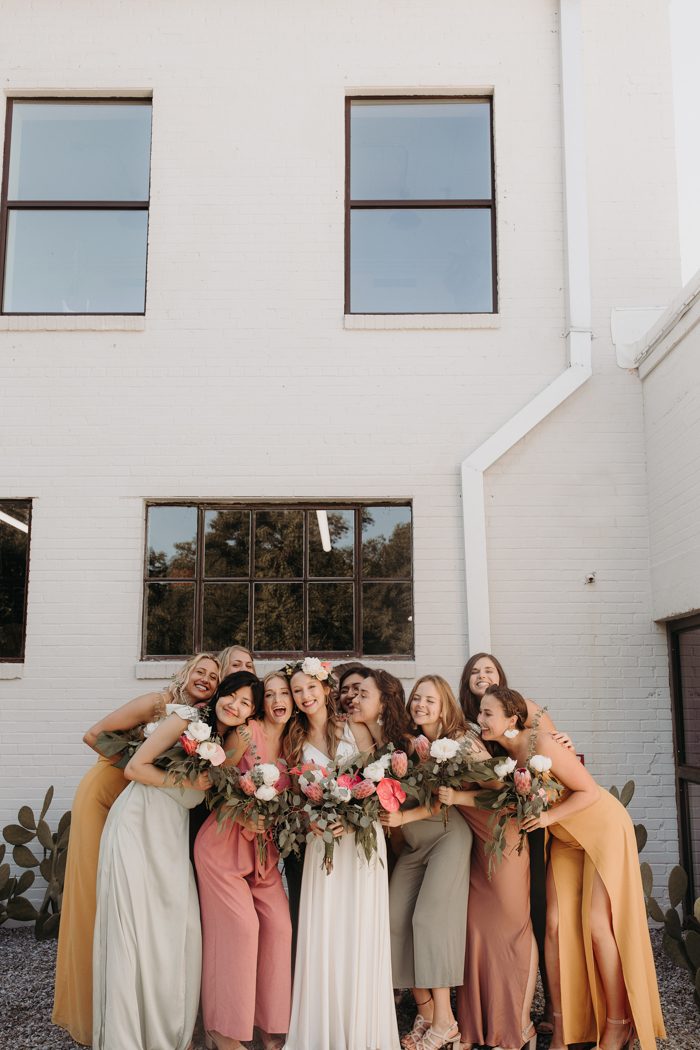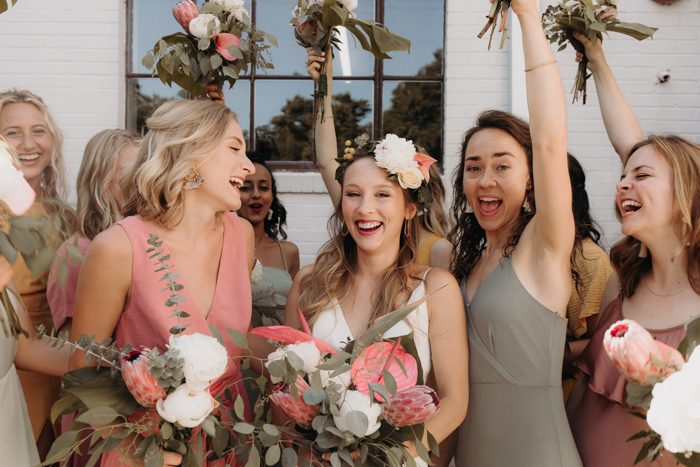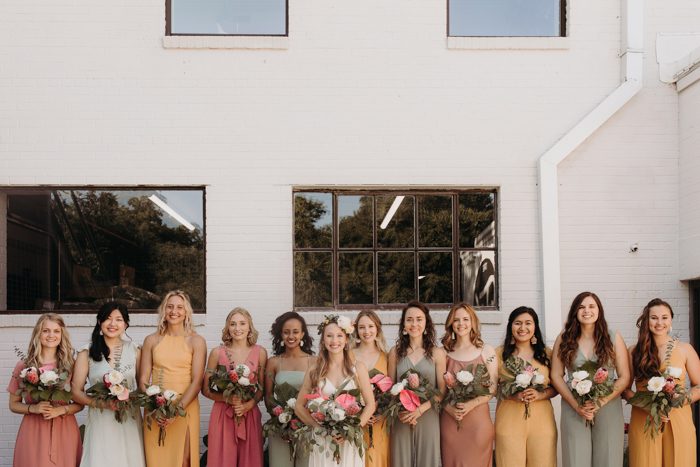 As for flowers, our venue helped us order florals from a wholesale company which was incredibly cheap and then my brother, sister in law, bridesmaids and friends helped put all the bouquets together the day before. Lastly, I had been on the edge about having a flower crown but decided the day before that I really wanted one so my sister and I made my flower crown the morning of the wedding!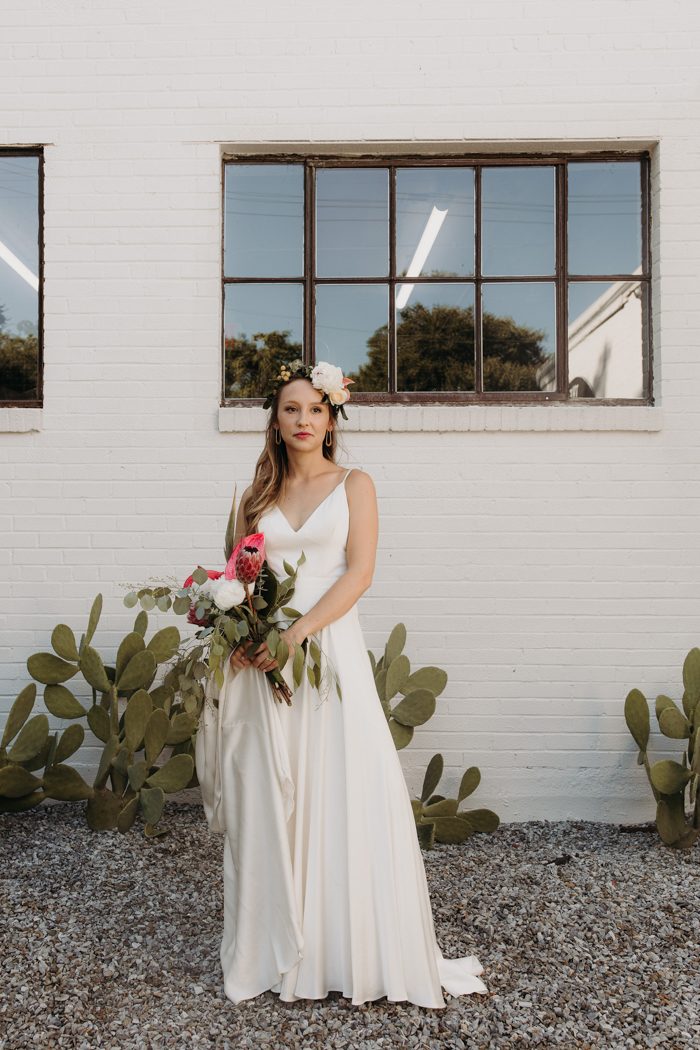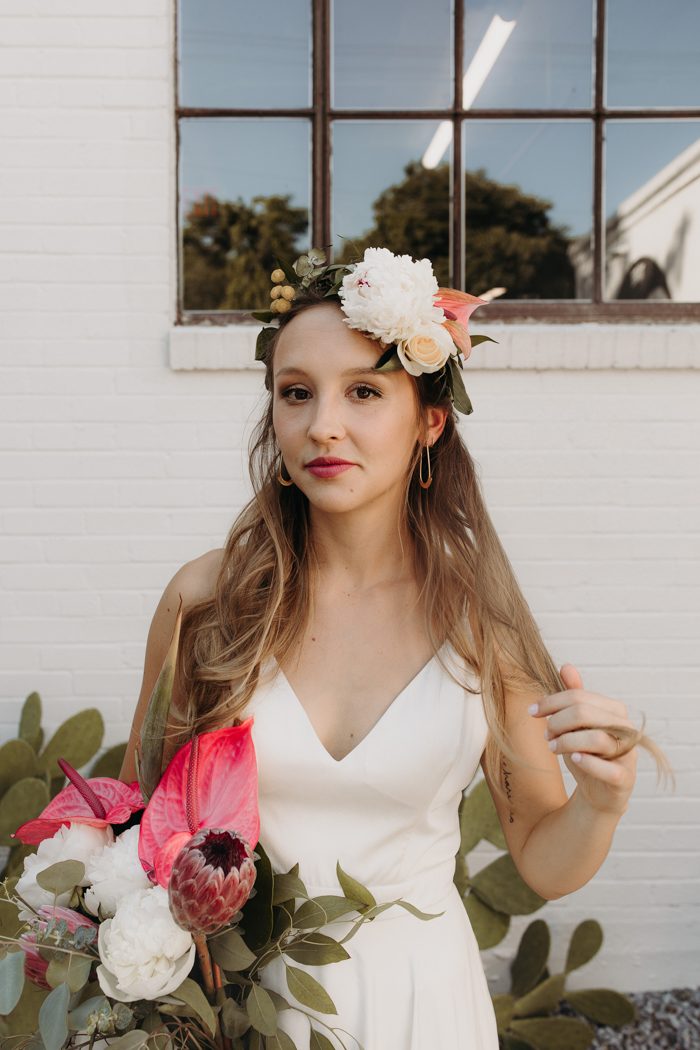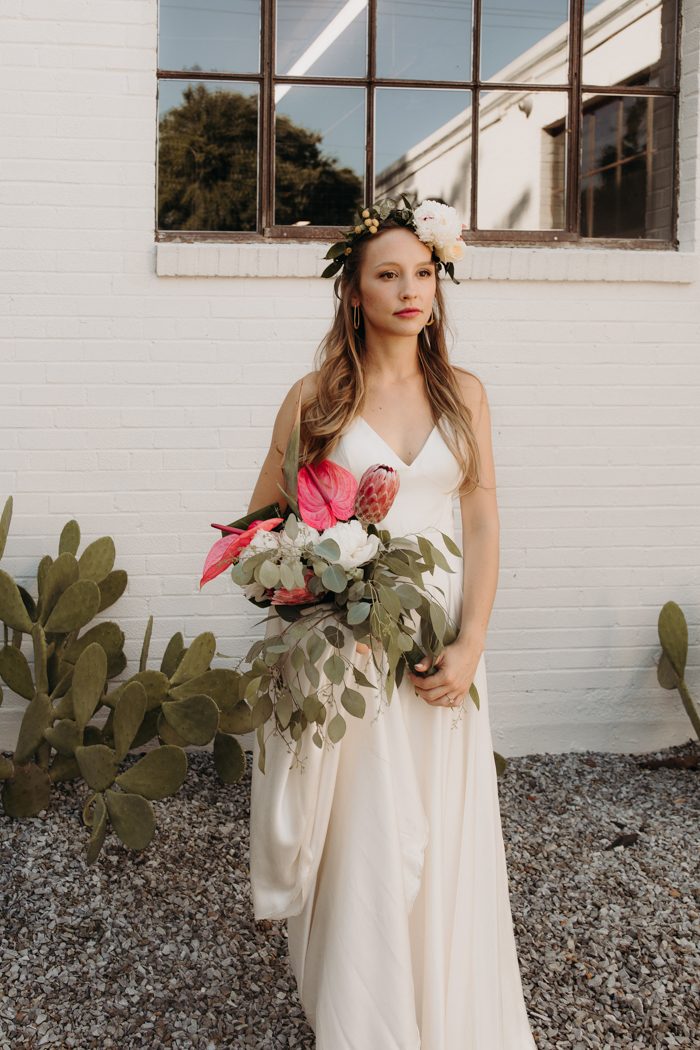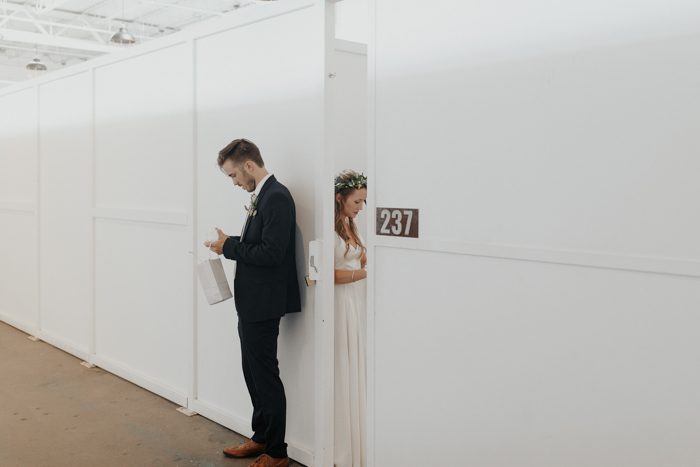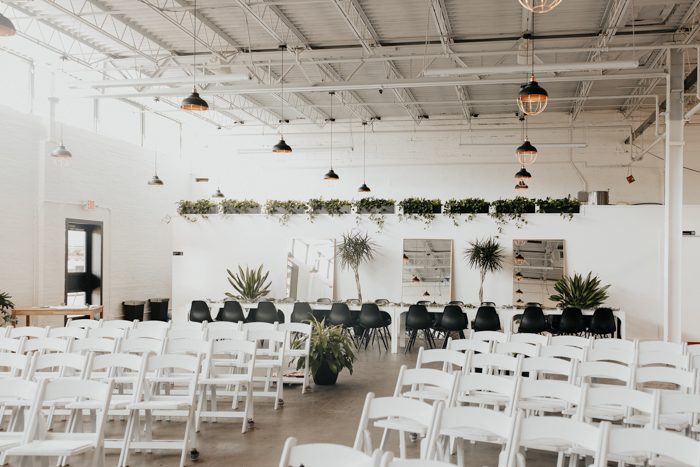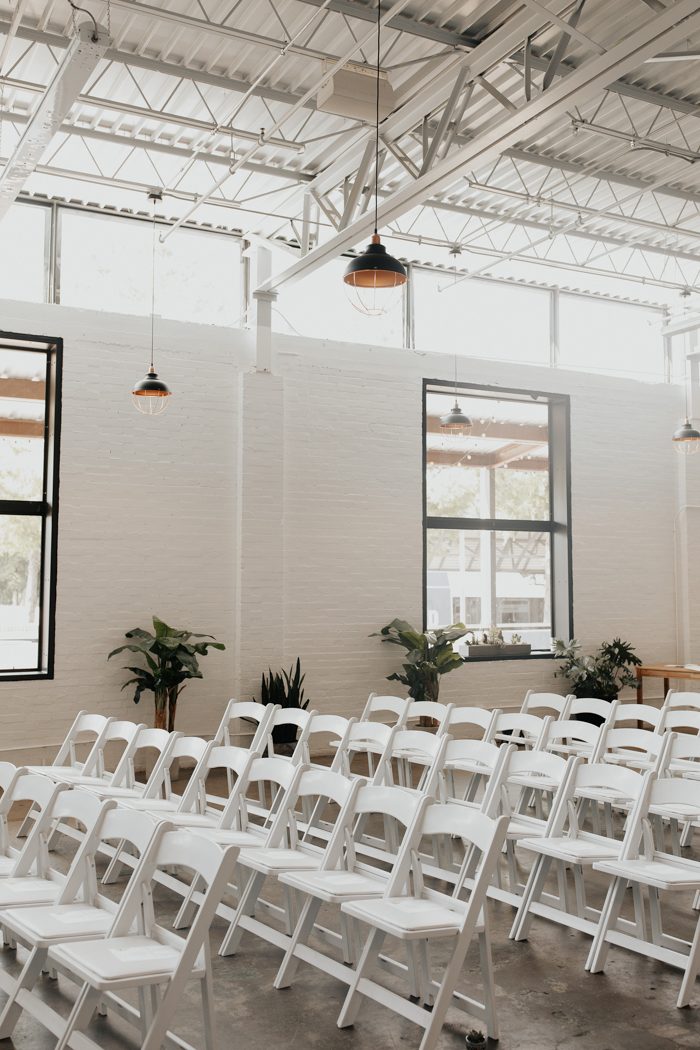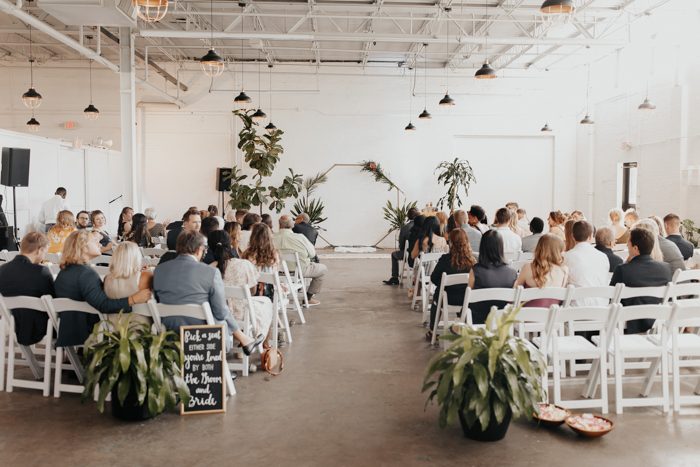 My husband would argue that having me walk down the aisle was the most memorable part of the day, but we also both felt extremely loved, known and celebrated during the speeches made by my sister and Micah's two brothers. It was such a beautiful thing to be affirmed and celebrated together by such wonderful and loving people. Even though the entire ceremony and dancing afterward were something we'll never forget, there was just some thing so uniquely special about sitting tougher as husband and wife and having beautiful words of blessing and encouragement spoken over us. We'll forever be grateful for that moment.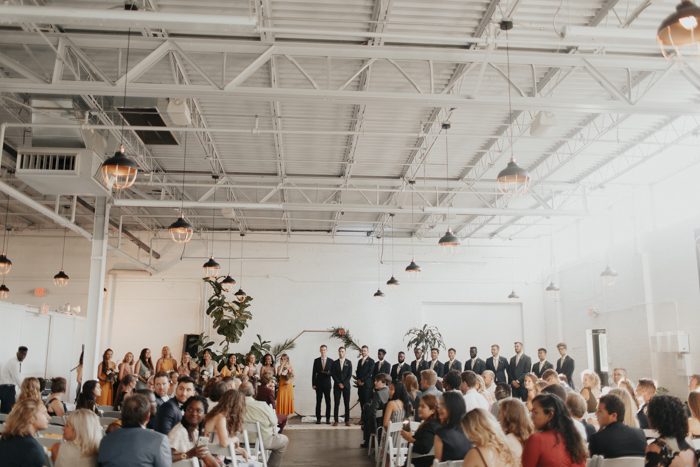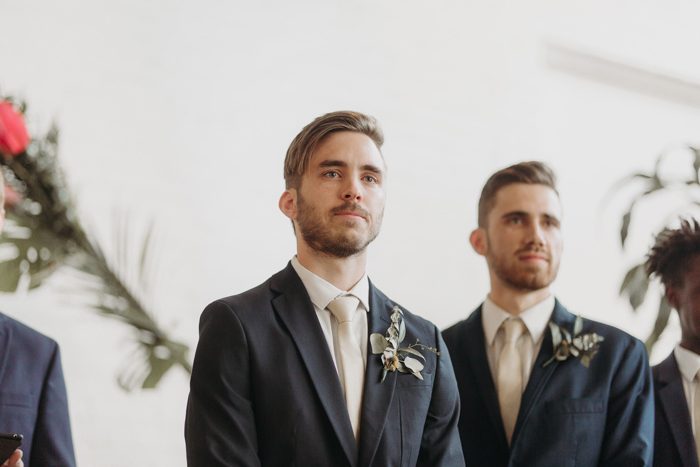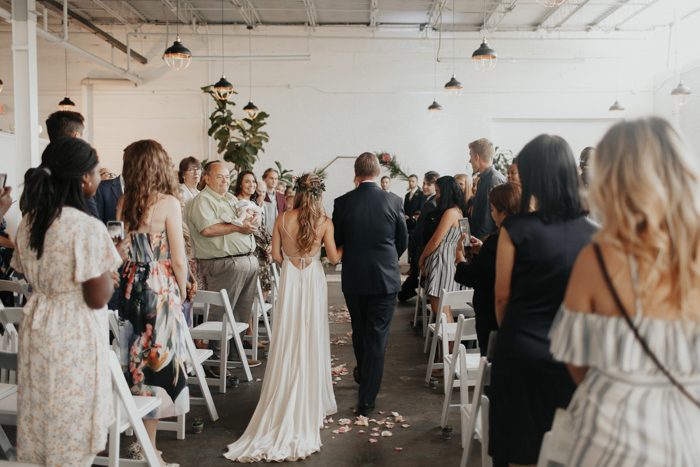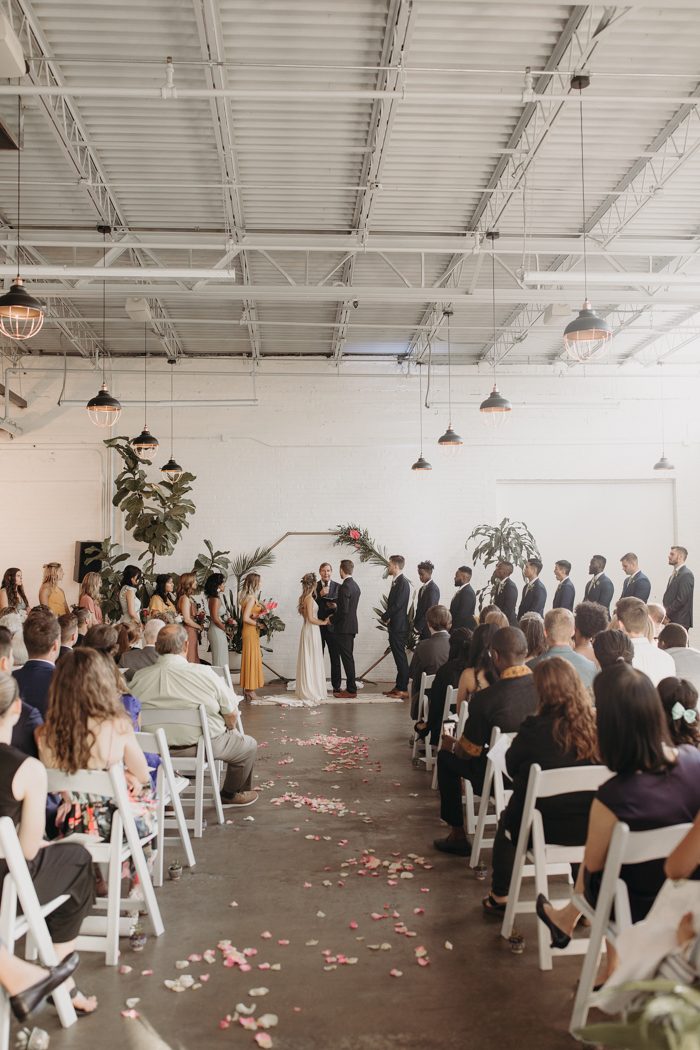 When planning our wedding it was really important to us to create an environment that was both beautiful and comfortable. We knew we were going to have people coming from all over the world, since we both grew up abroad and we wanted to make sure that our guests were able to enjoy themselves at our wedding and celebrate with us. Beyond this though, since our faith is the most important thing in both of our lives, we really wanted to make sure that our decisions were rightly motivated. We wanted our guests to see the truest reason for our wedding-the deep, unrelenting love of Christ.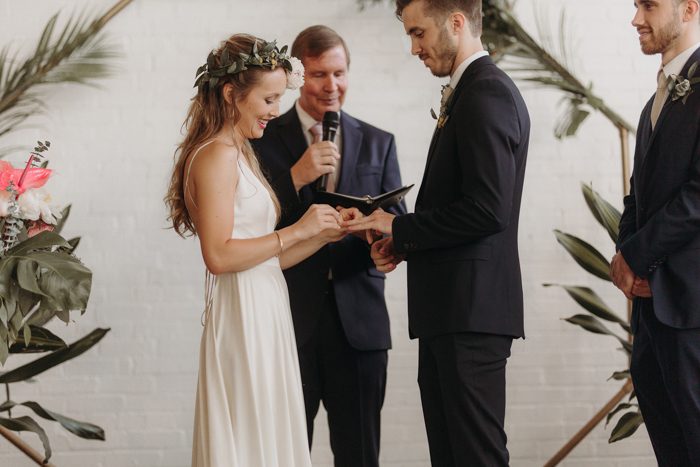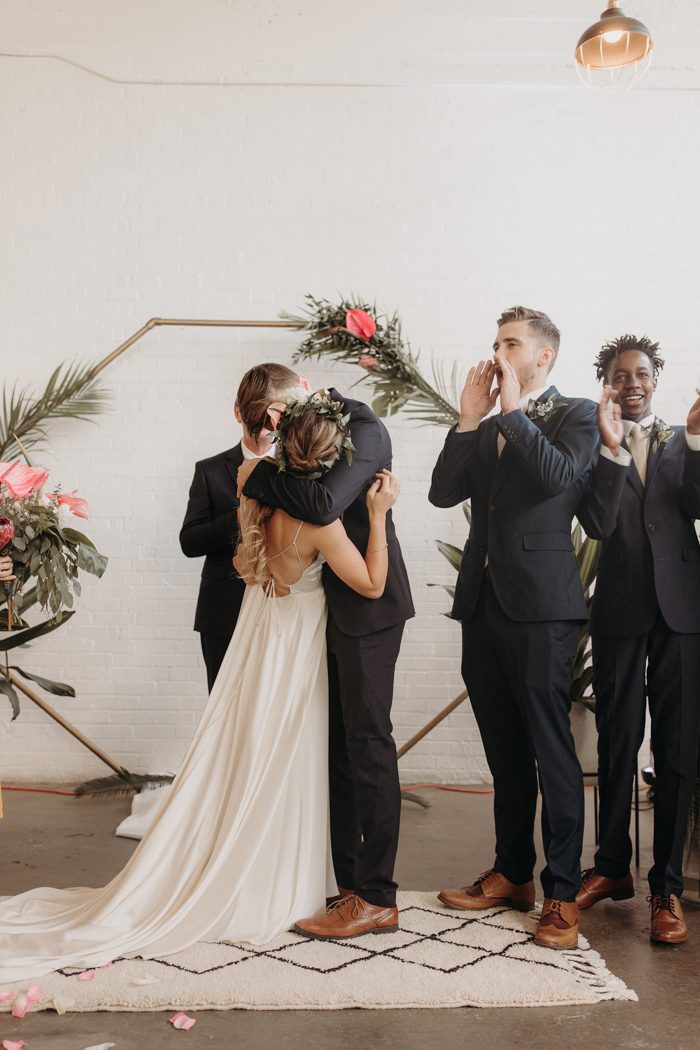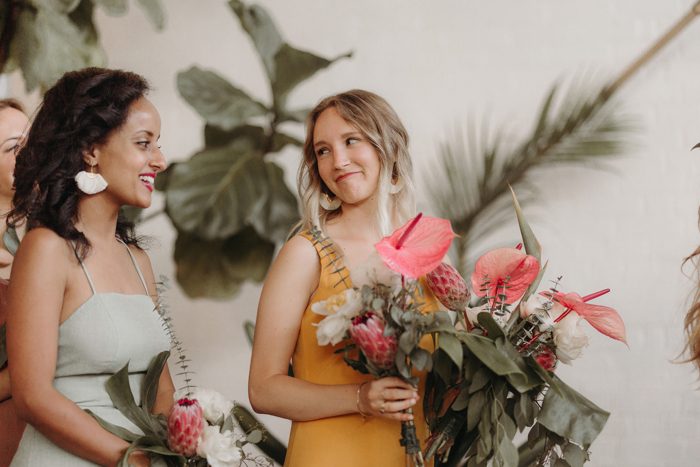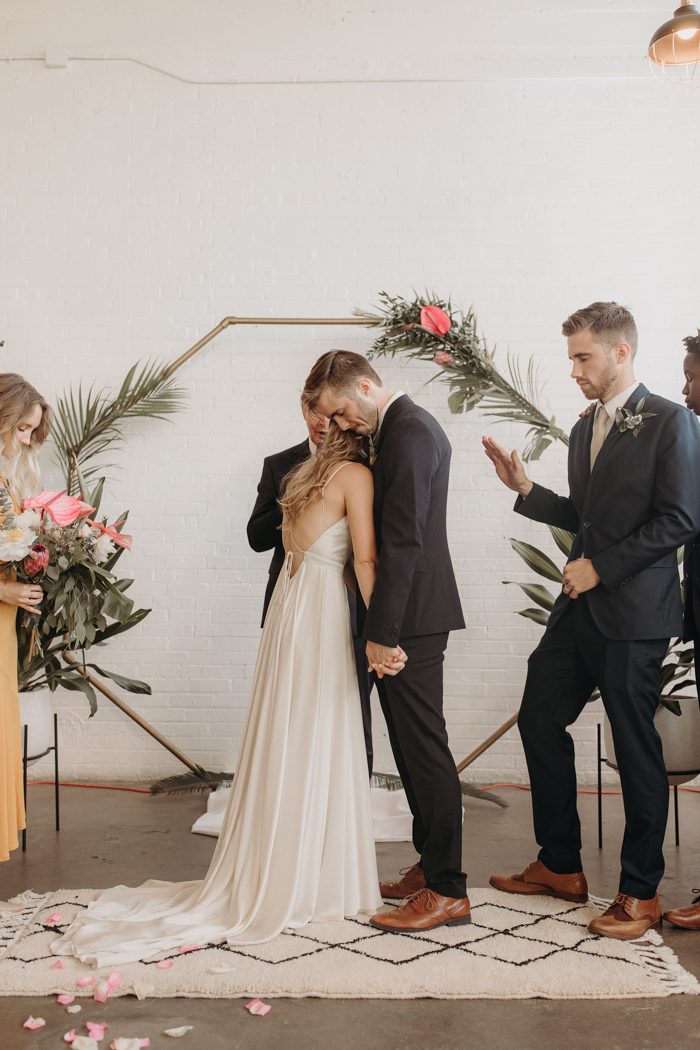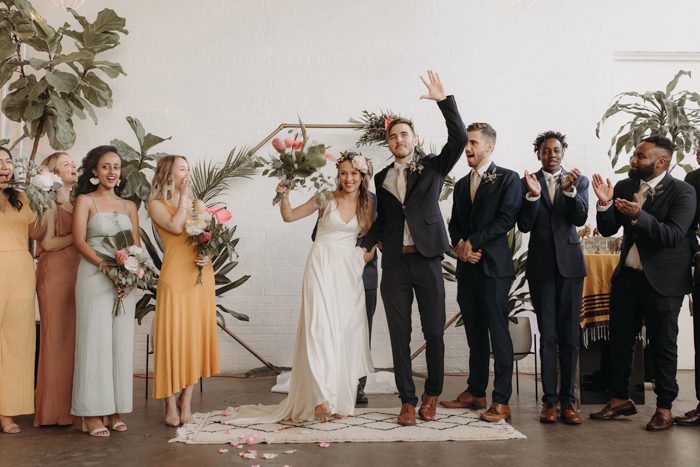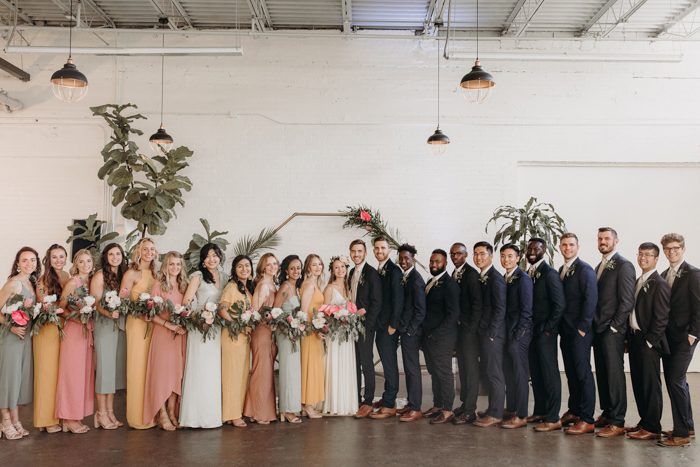 Our photographer, Valerie Thompson and her second shooter, Kat Malone were incredible to work with. Not to mention fitting a bridal party of 22 people into one picture, getting all the family shots and then making us feel like a million bucks the whole time! Our videographer, Rex Hendricks also did an incredible job capturing the celebration and joy of our wedding day. We were truly SO lucky to have found them and wish everyone could experience working with such a wonderful crew.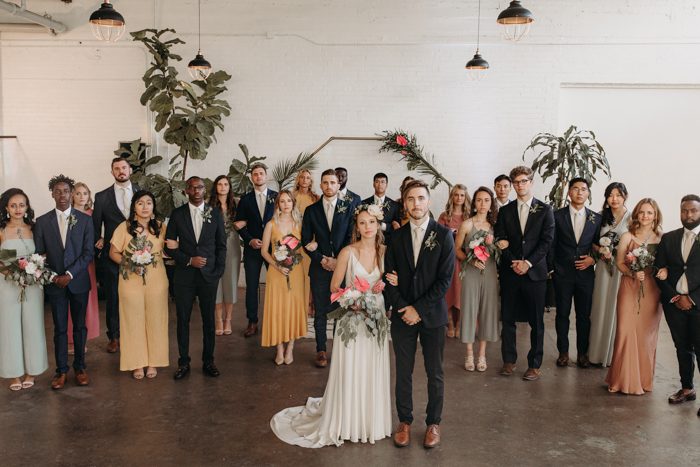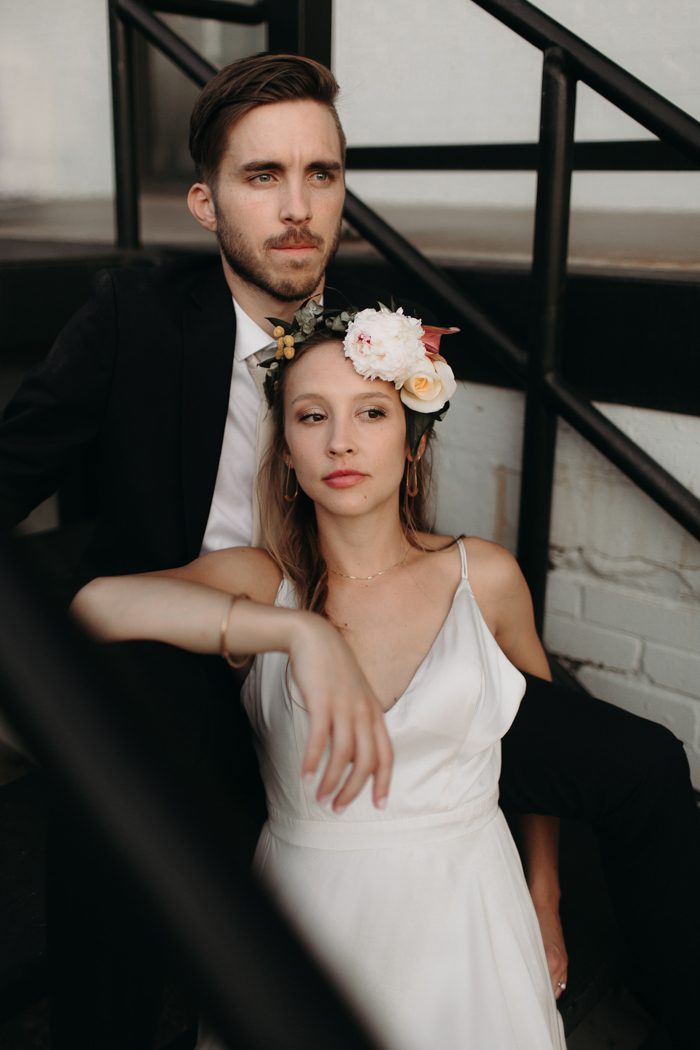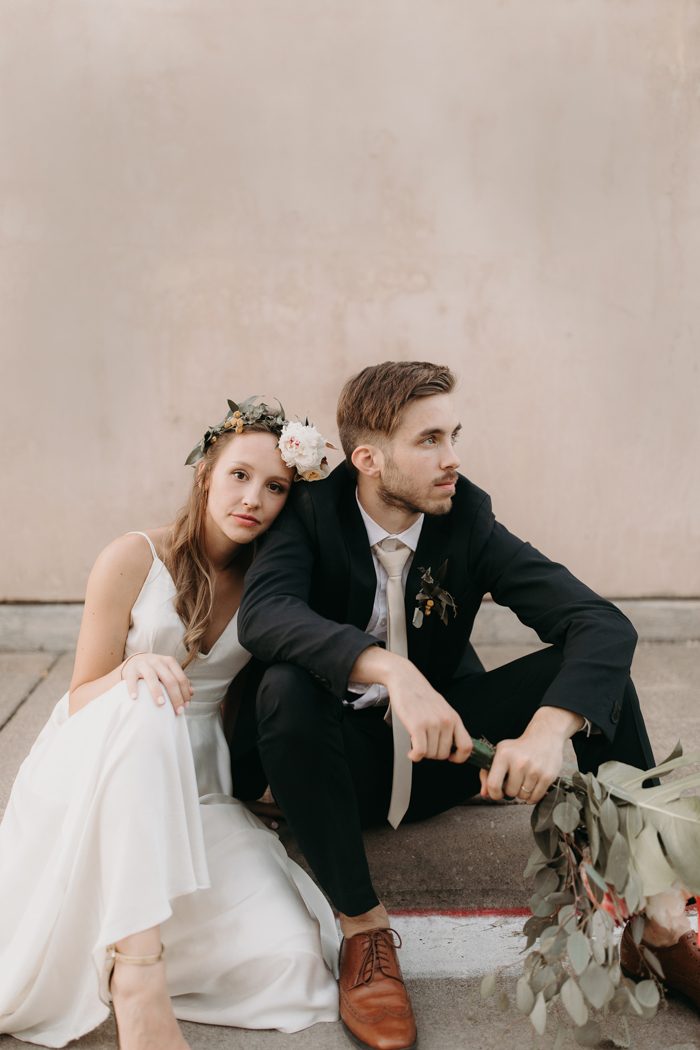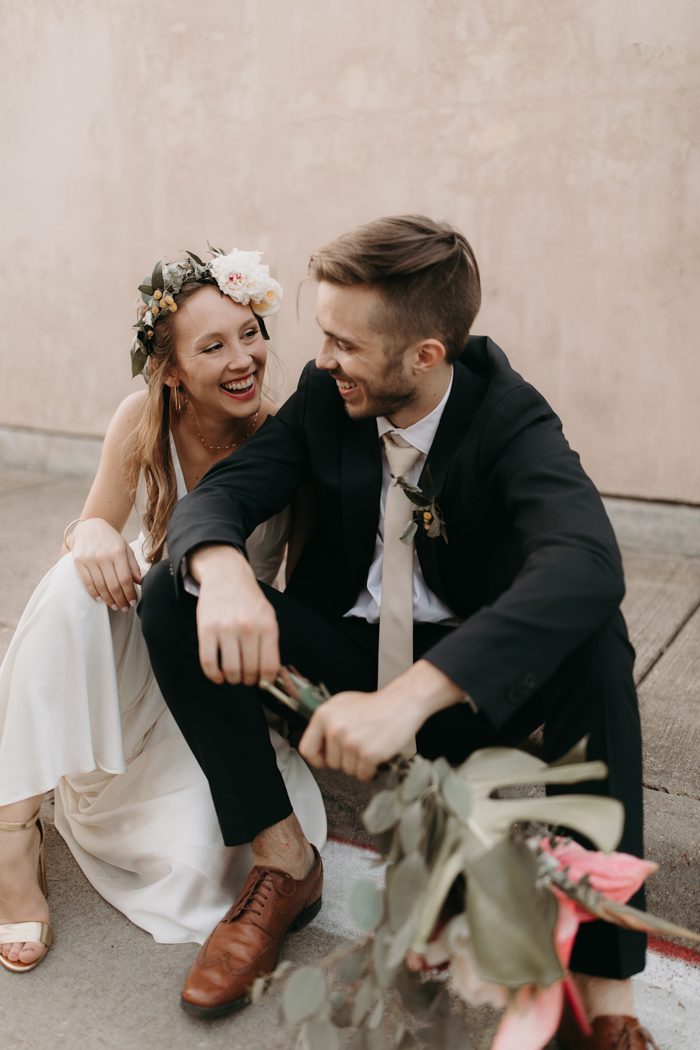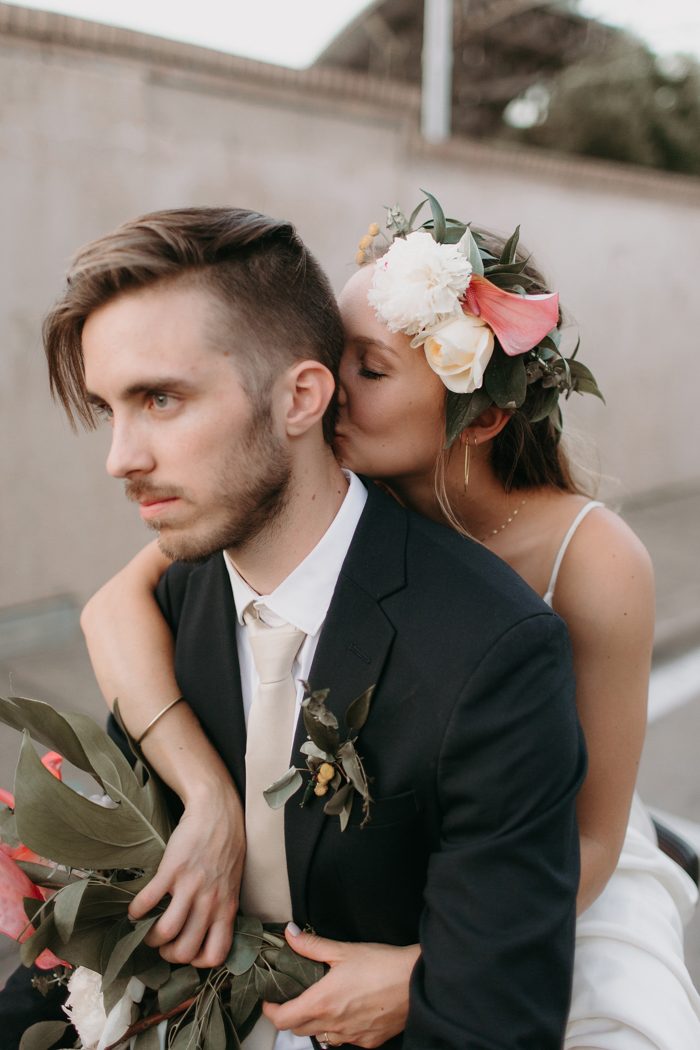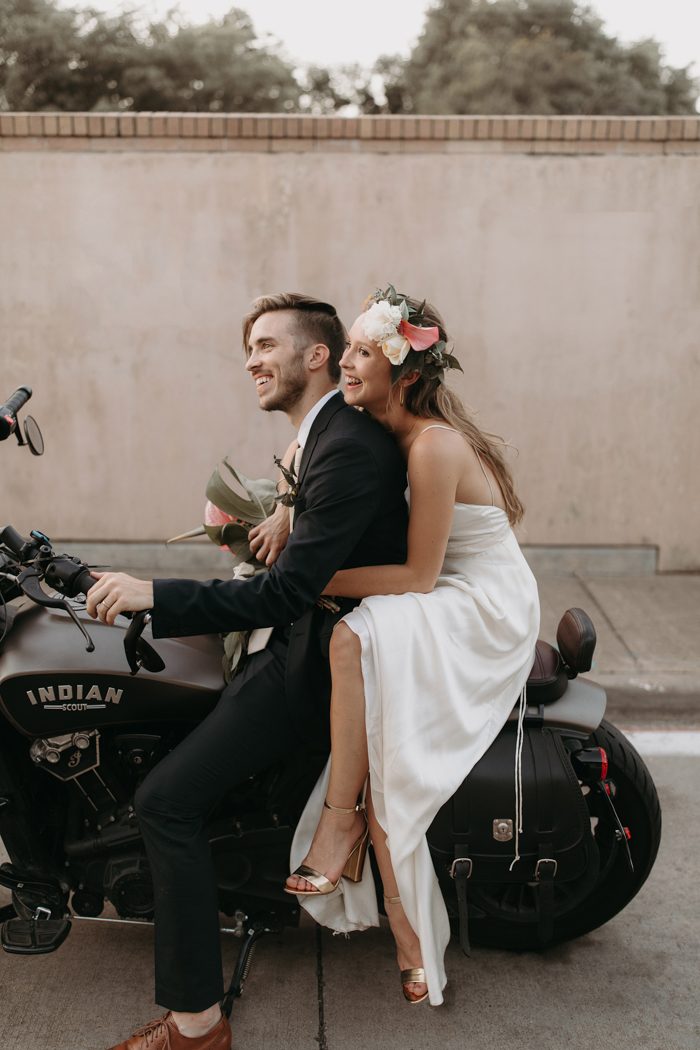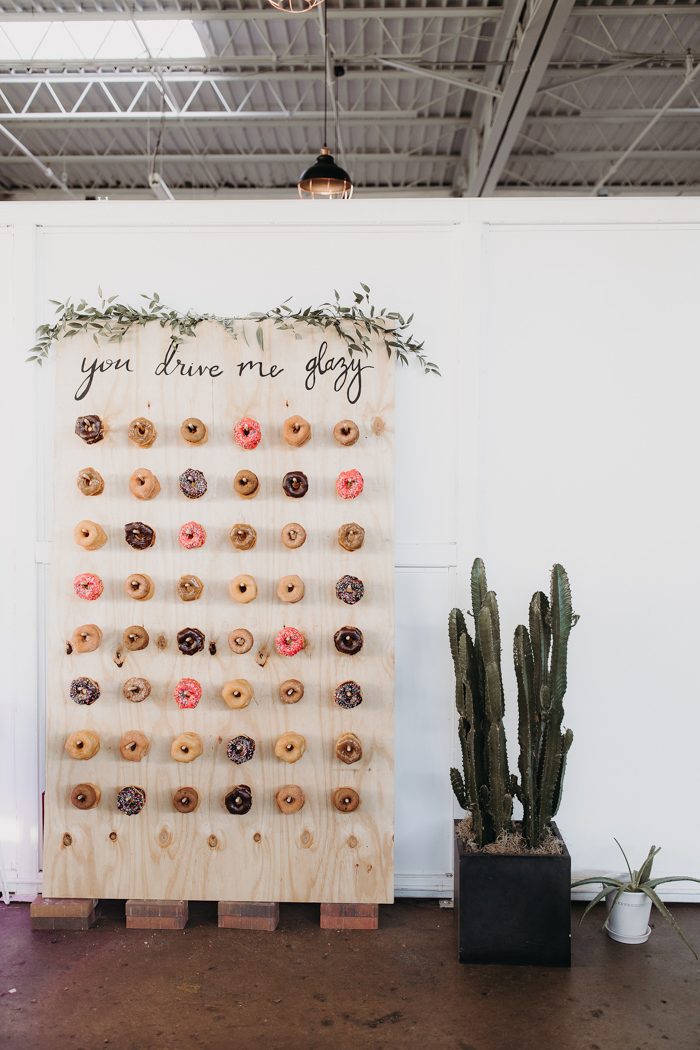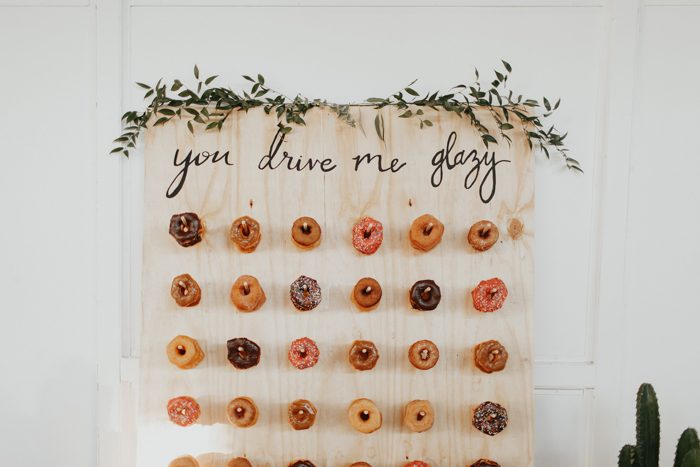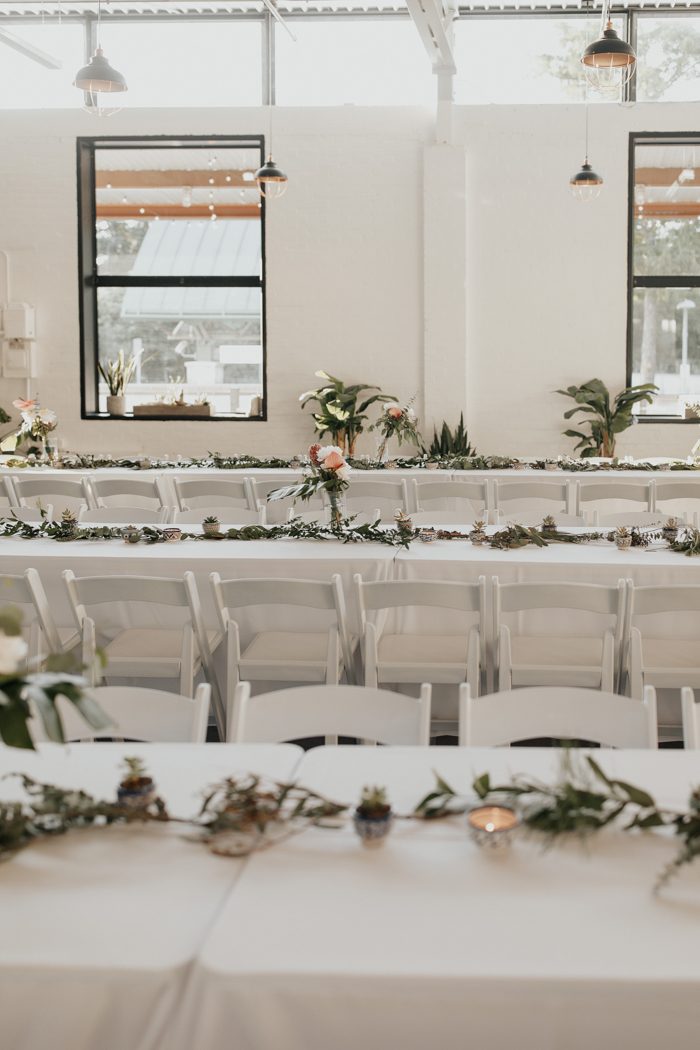 We did give out wedding favors but they had also doubled as decoration. I knew we weren't going to have a ton of extra space at the venue and I also wanted to have simple but beautiful decorations for the venue. Having grown up overseas in East Africa, both Micah and I had the privilege of traveling a lot. During high school I was able to take a trip to Morocco and loved just about everything there. So for our favors I had a friend, who lives there, buy 200 small moroccan pots/bowls the were about 2 inches high. They were hand made and painted with beautiful floral designs. We decided to order succulents and re-pot them in the pots for decoration on the table, down the aisle, even the cake, but then to have guests grab one on their way out.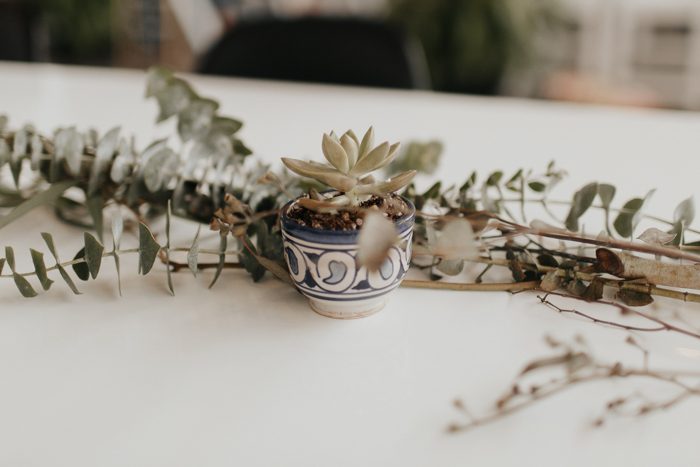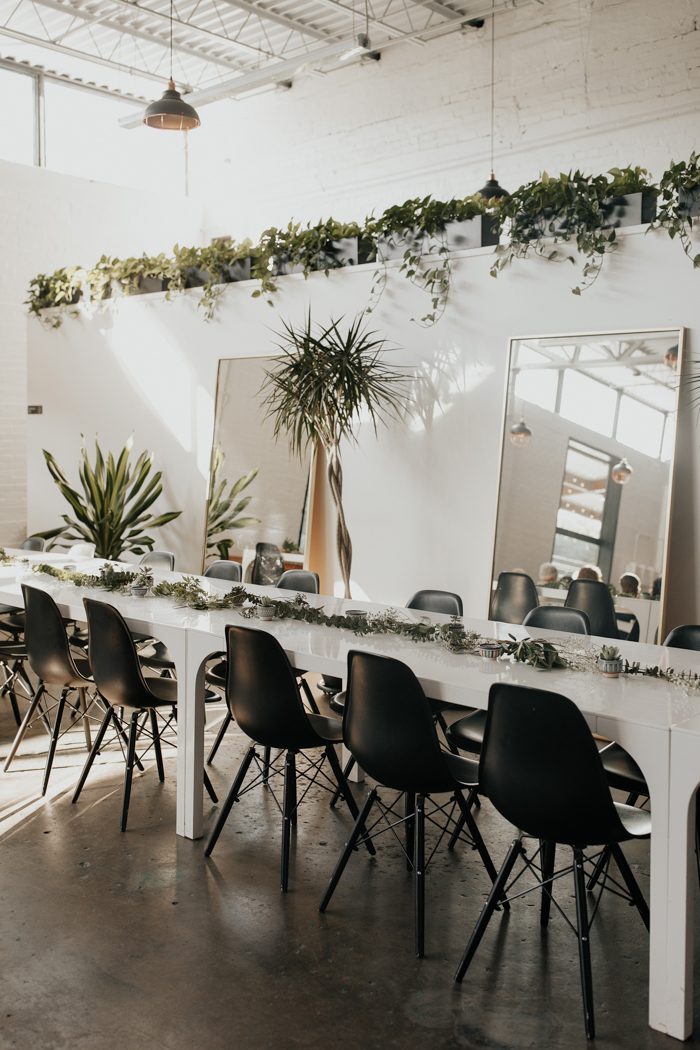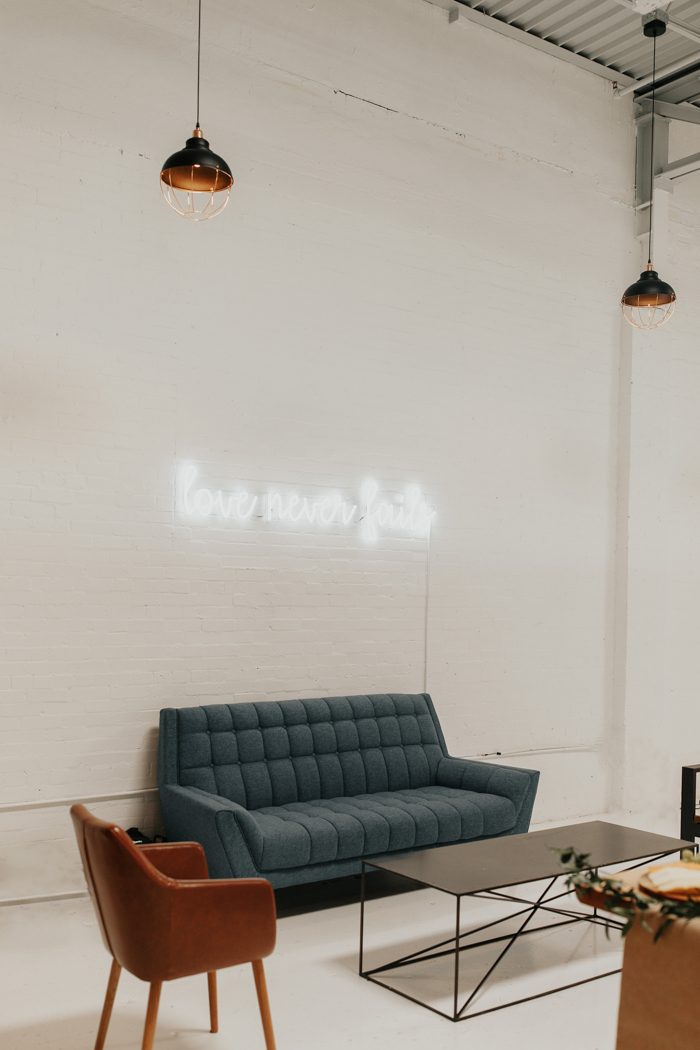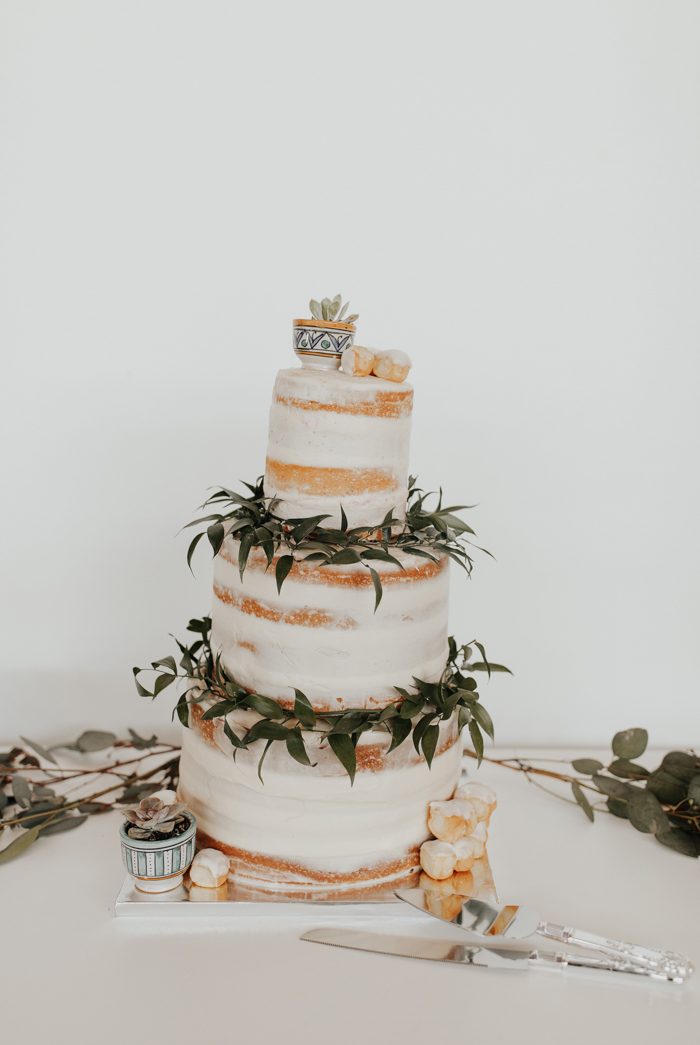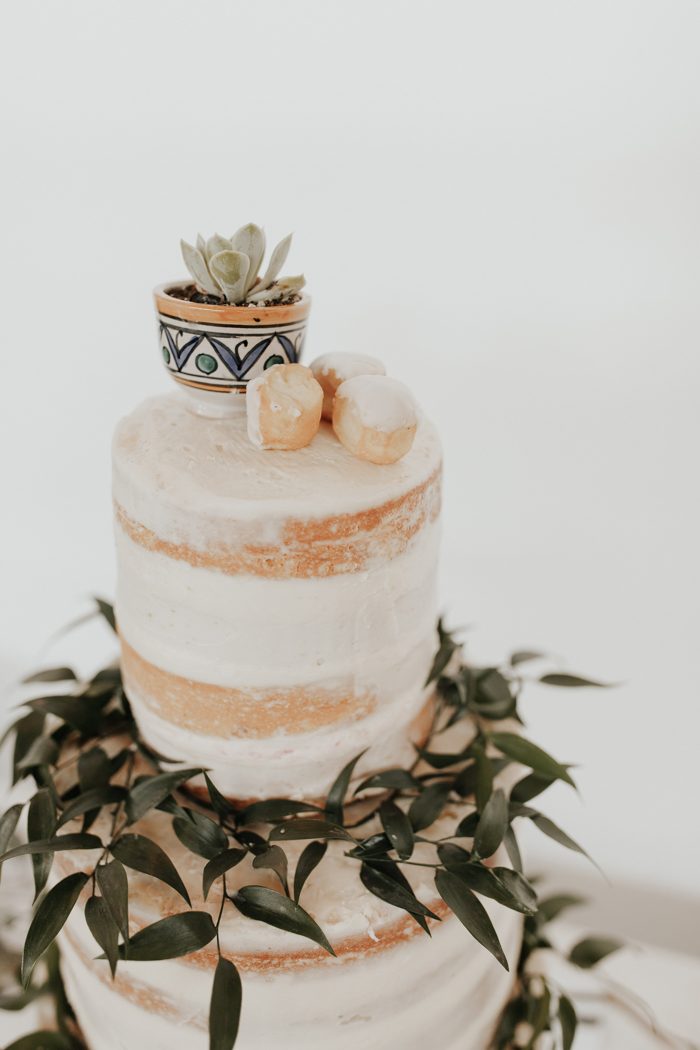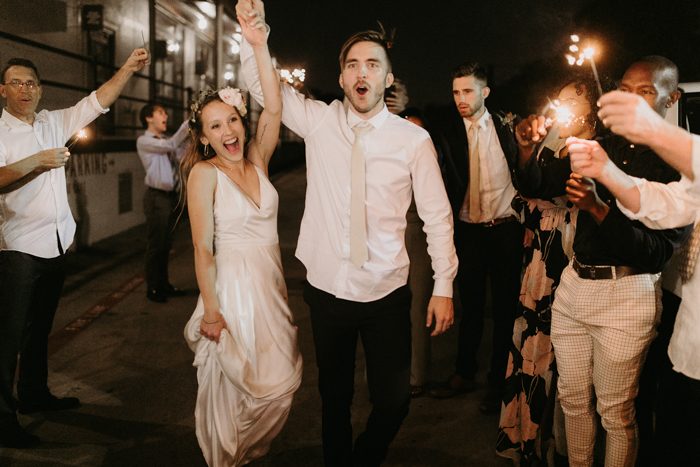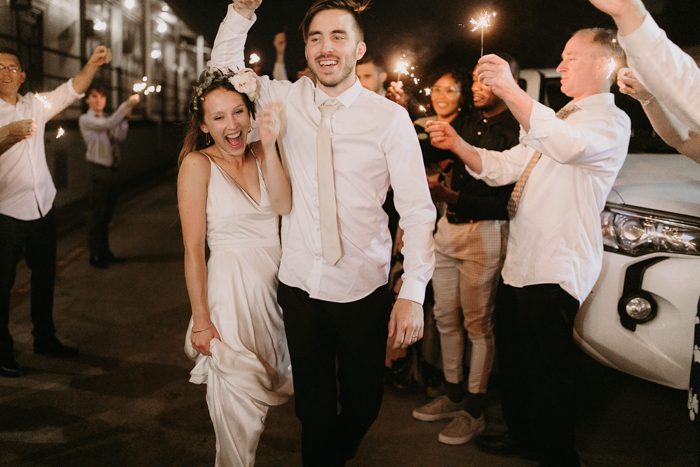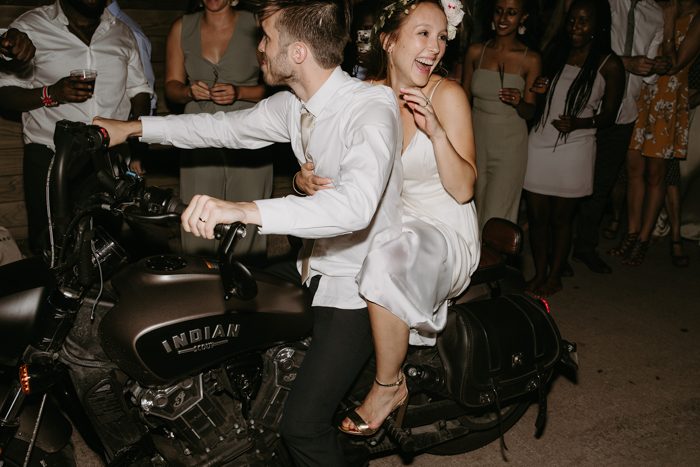 Congratulations and cheers Hannah and Micah! We're feeling forever grateful that Valerie Thompson Photography shared this inspiring day with Junebug! Loving the minimalist vibe of The Place at Tyler? We think you'll also enjoy this industrial Dallas Wedding at Howell and Dragon.