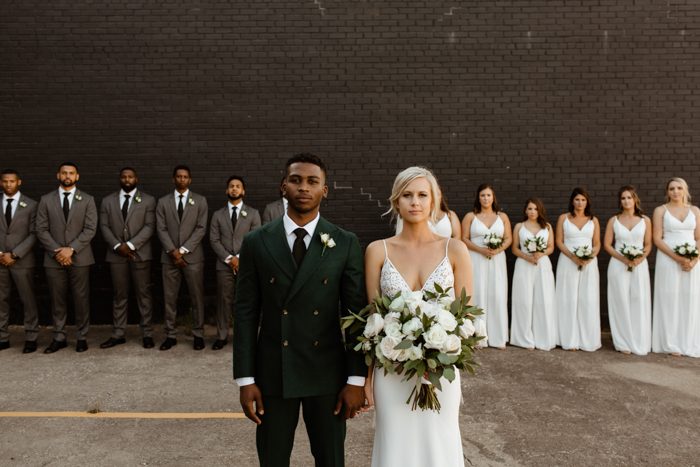 We. Are. Swooning. Maci and DJ celebrated their most special day at one of Dallas' coolest industrial venues, Howell and Dragon! The first thing we noticed when admiring these photos by Brooke Taelor is that this couple knows how to do fashion-forward. Wait until you see how flawless every bridesmaid looked in their white Jasmine Bridal jumpsuits—yes, they have pockets! The groomsmen, dressed in grey suits from The Black Tux, didn't disappoint either. We're absolutely obsessed with the simple, hexagon-shaped ceremony altar designed by Warehouse Rose Events and elegant table settings put together by planner Meant to be Events. If you've been looking for classic wedding inspiration, Maci and DJ's day at Howell and Dragon is the one for you!
The Couple:
Maci & DJ
The Wedding:
Howell and Dragon, Dallas, TX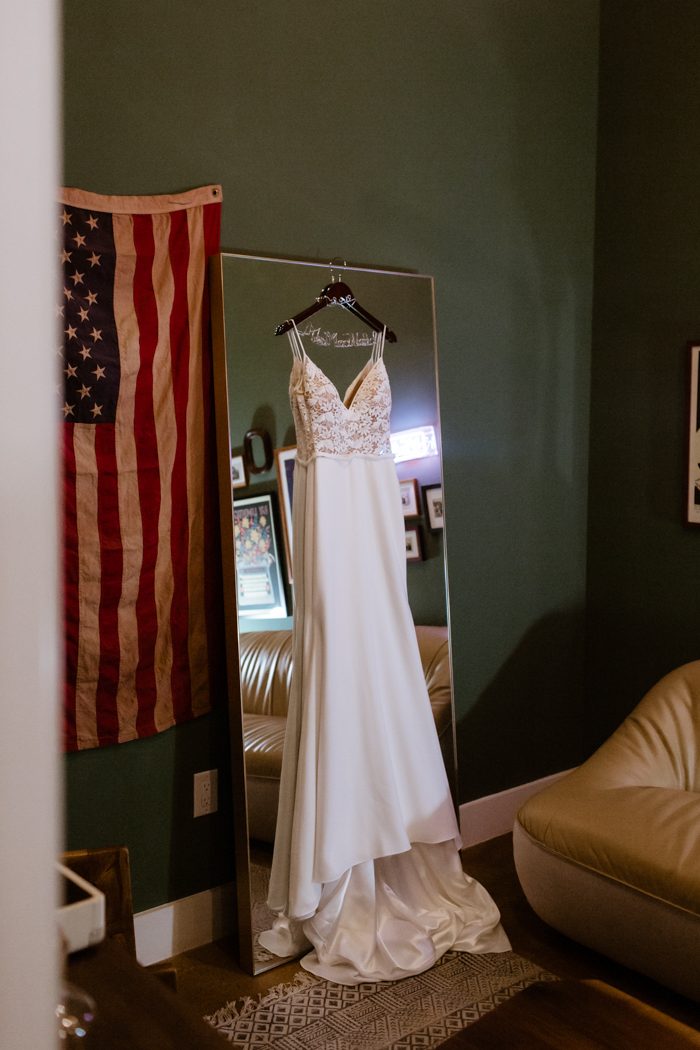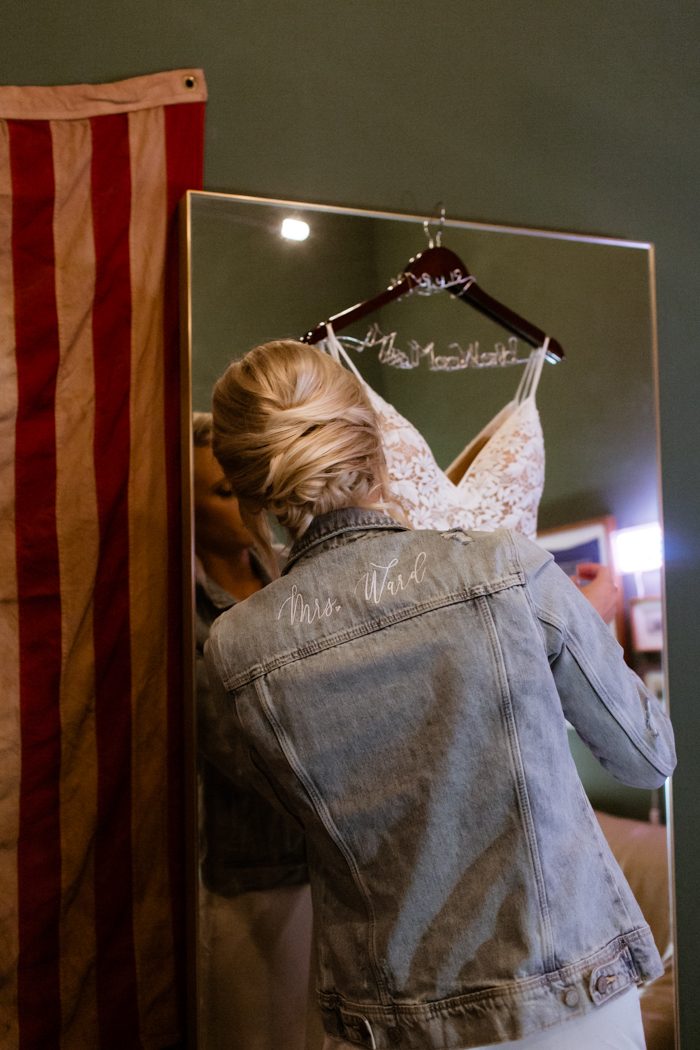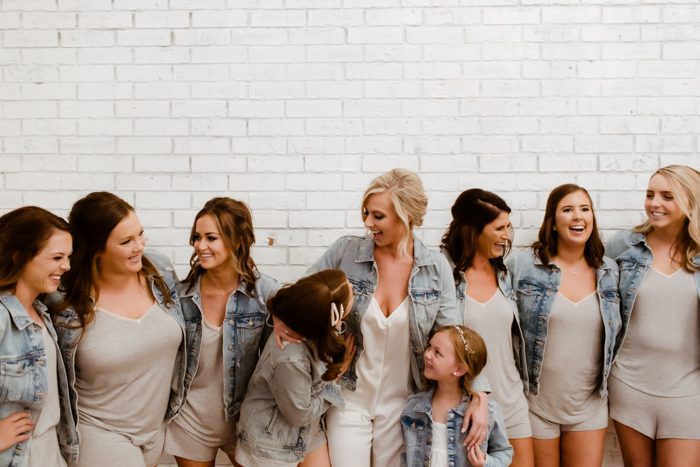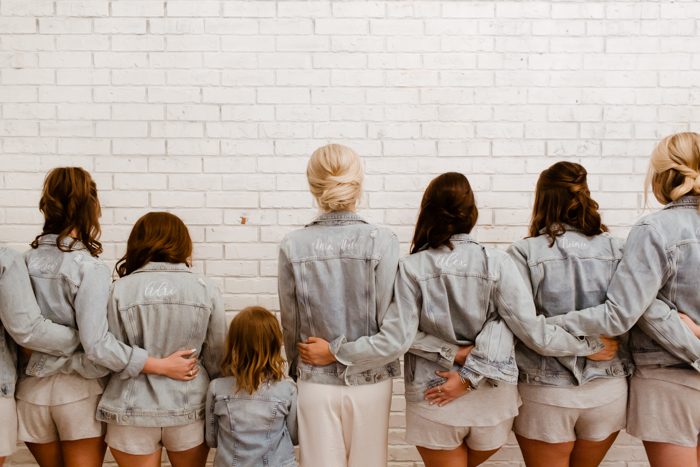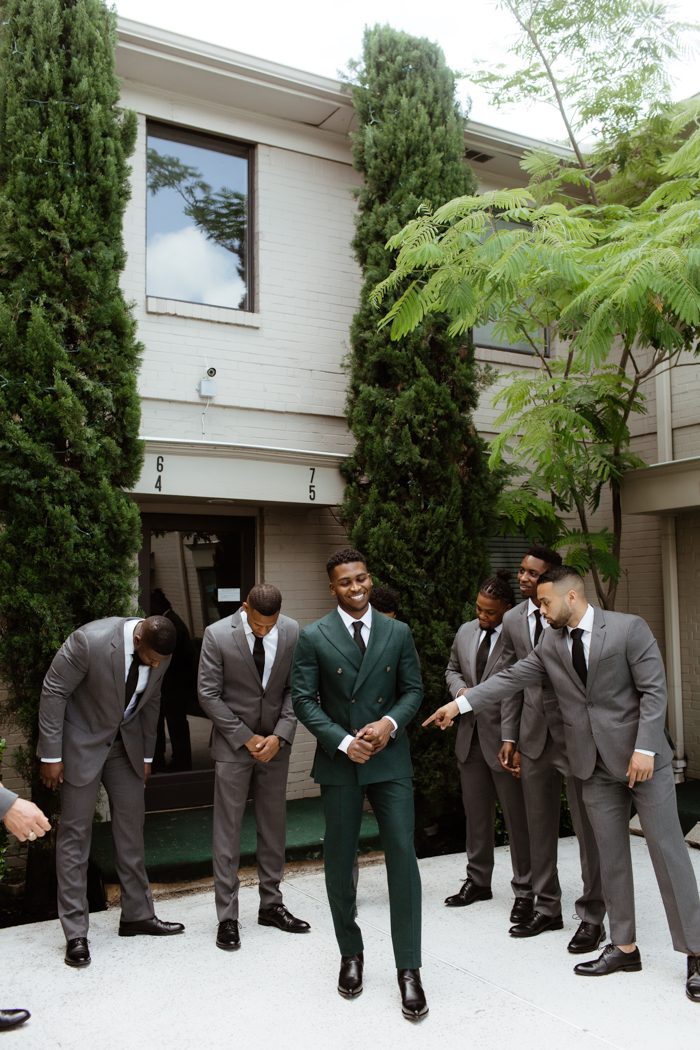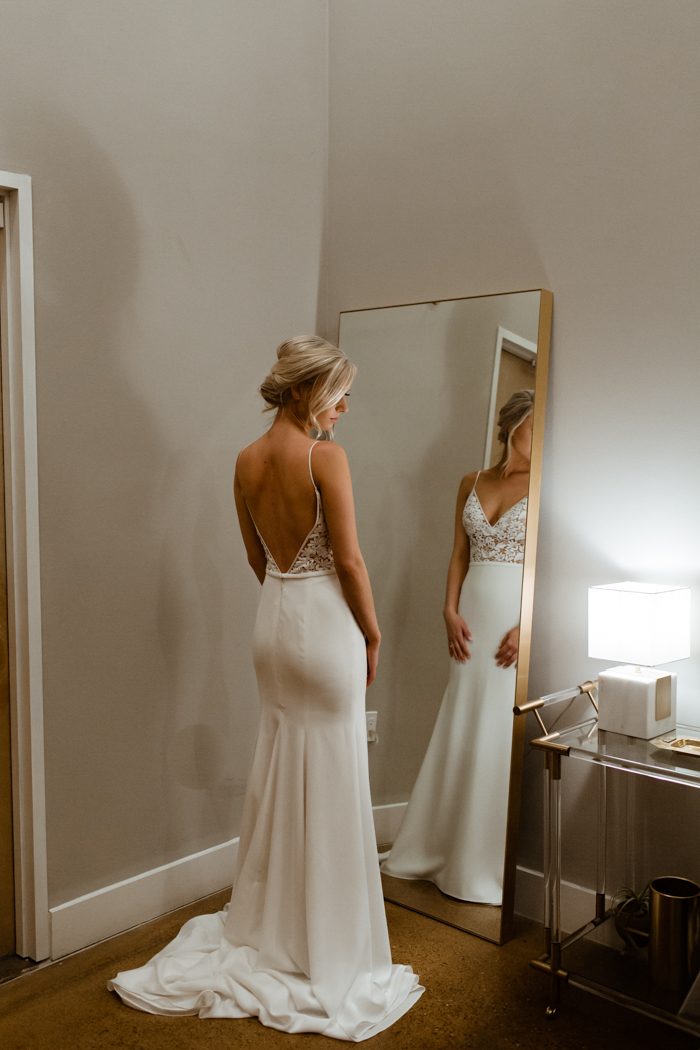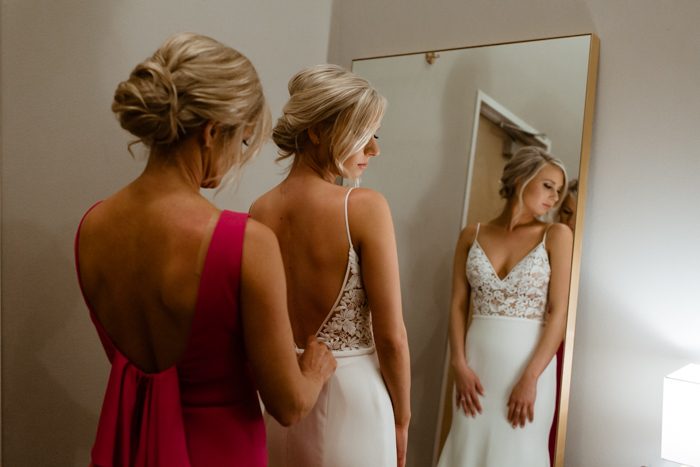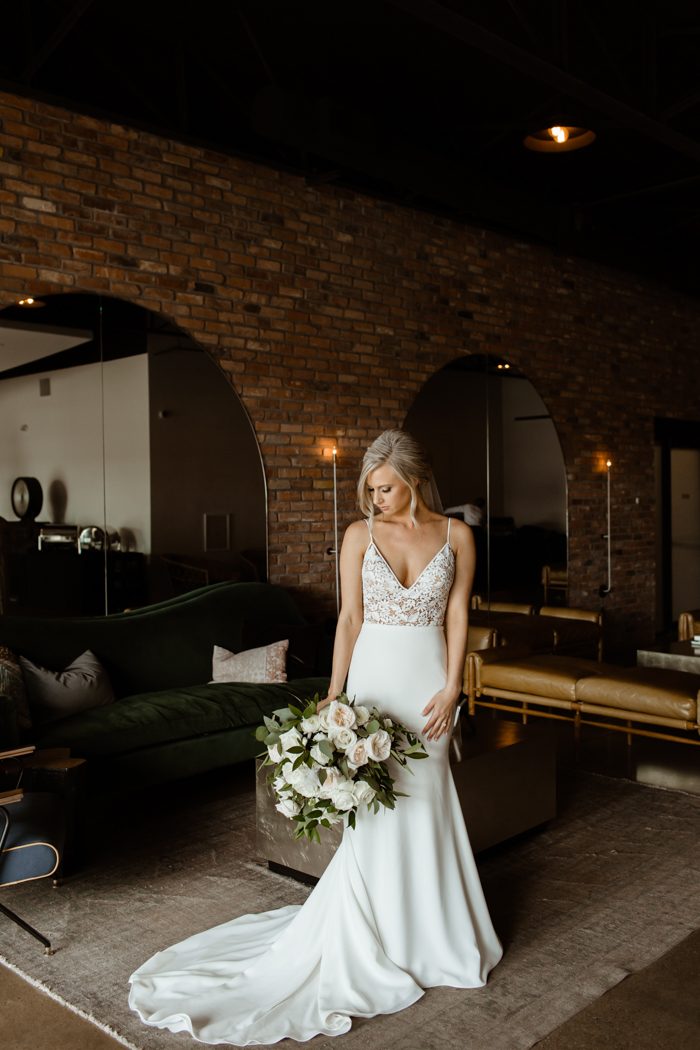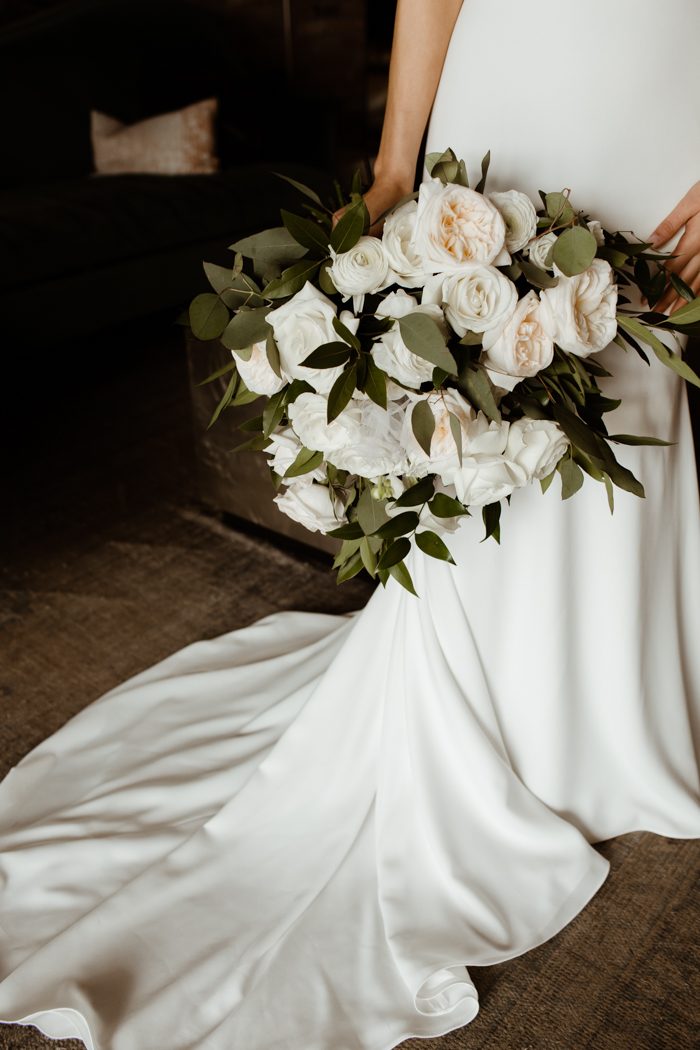 We really didn't have colors. Our flowers were white and we had lots of greenery all around, with a few silver accents. The most color we had was DJs suit. He wore a dark green suit that turned out to be a PERFECT fit with the whole vibe.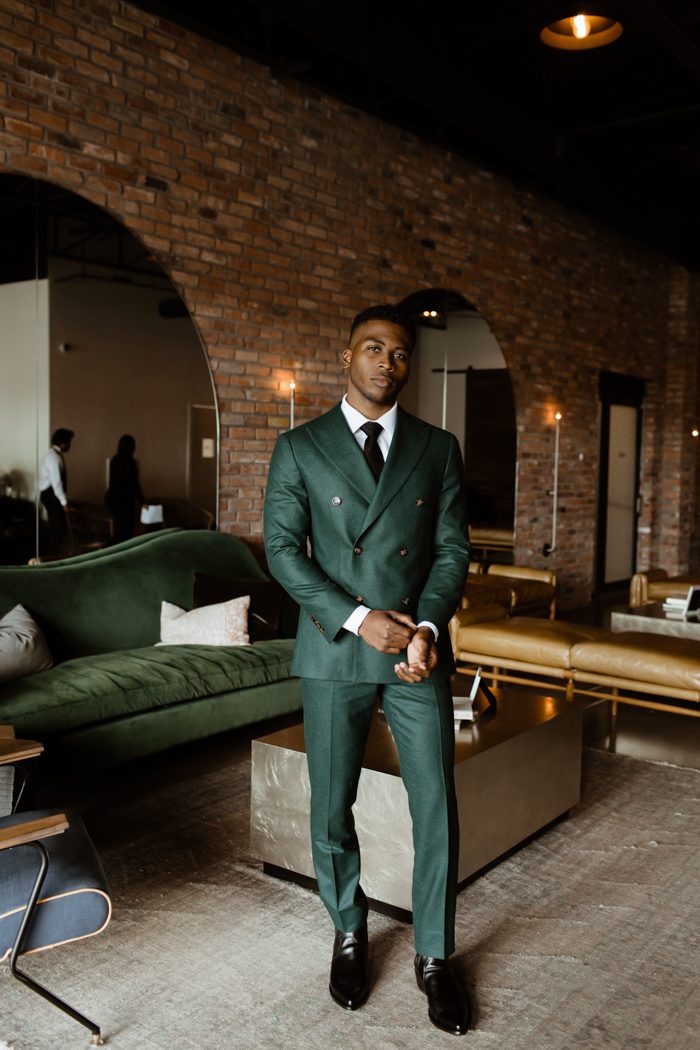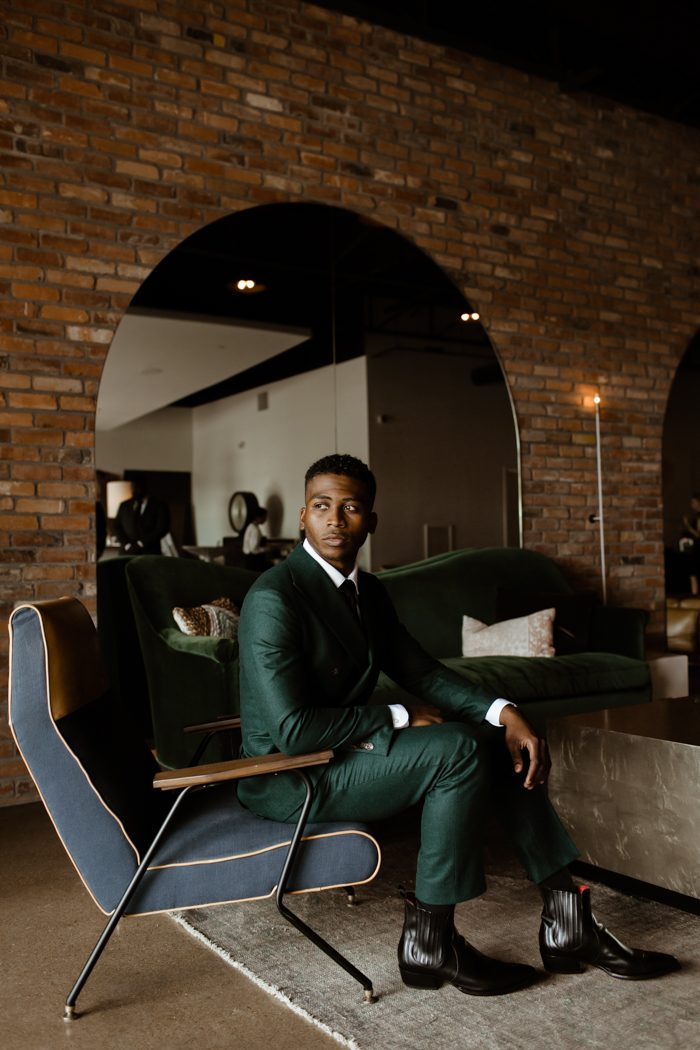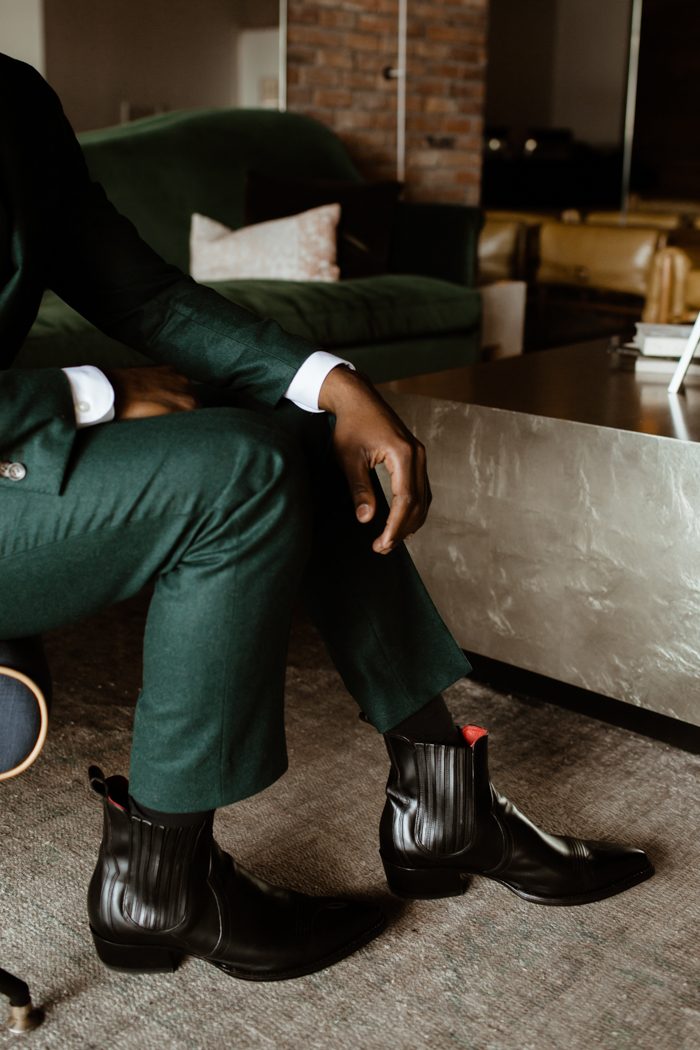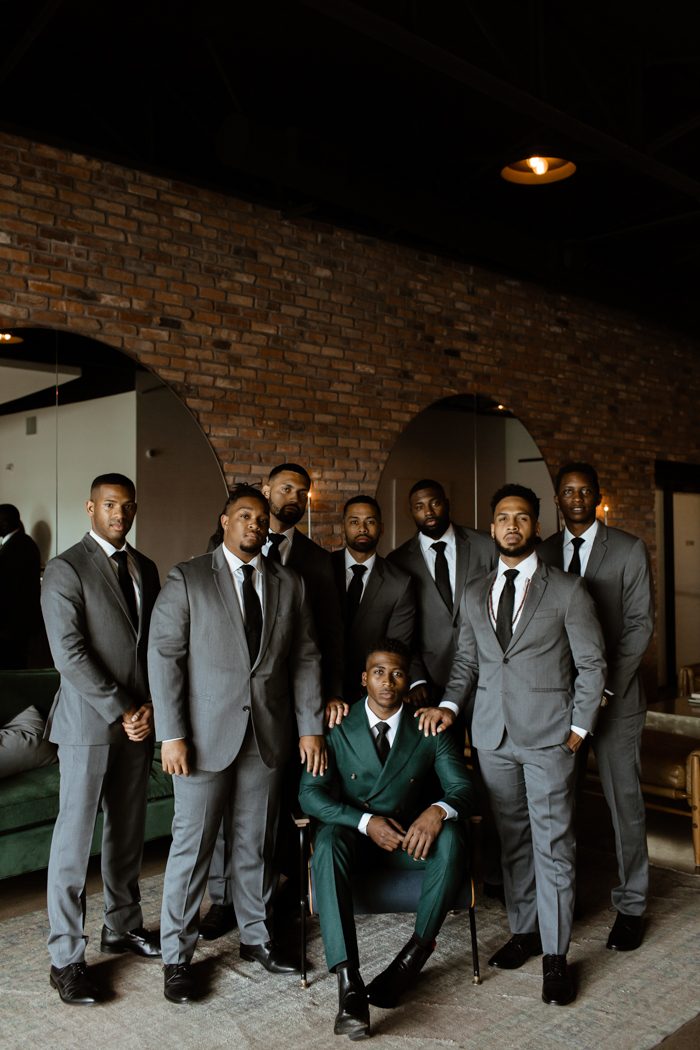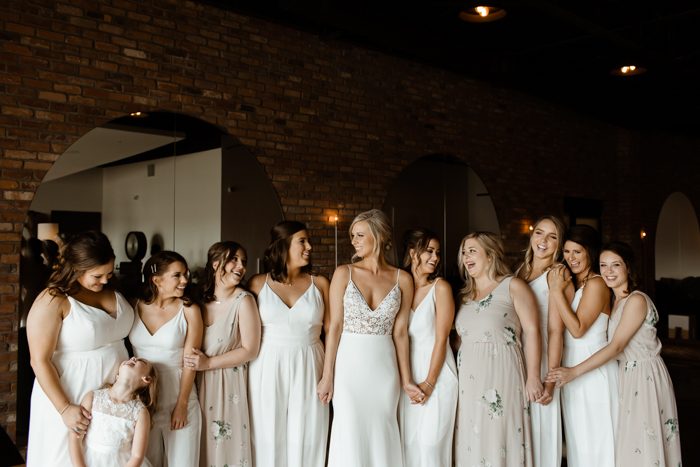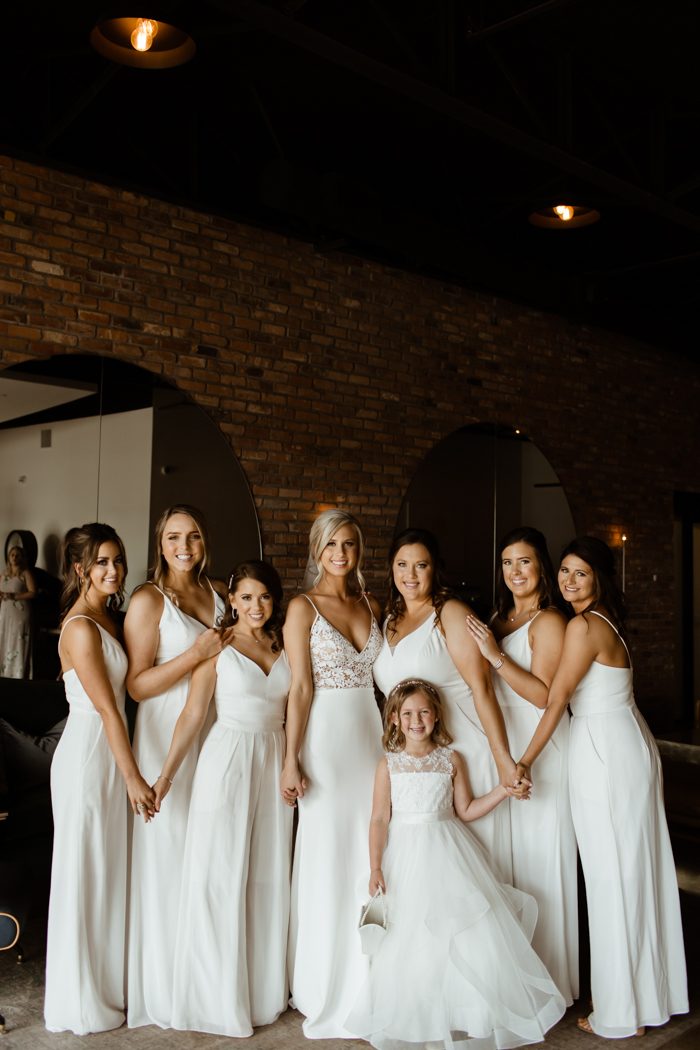 The overall look was really just a reflection of our style and things we love. We like simple and classic but added our own personal style to it. When we went to see Howell and Dragon, we immediately fell in love. It's modern and SO romantic. It had everything we needed and was the perfect size.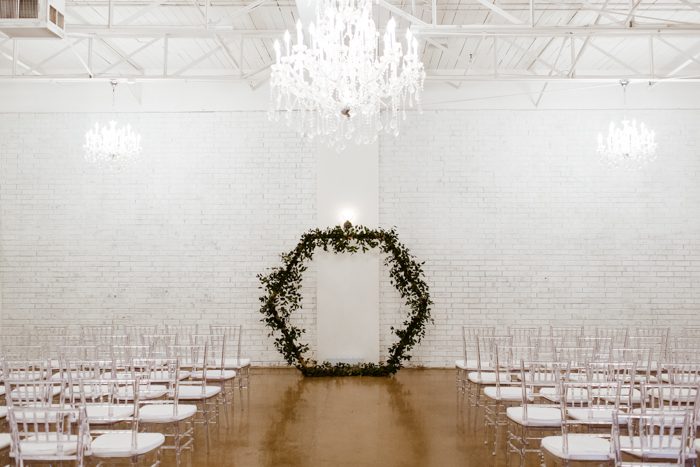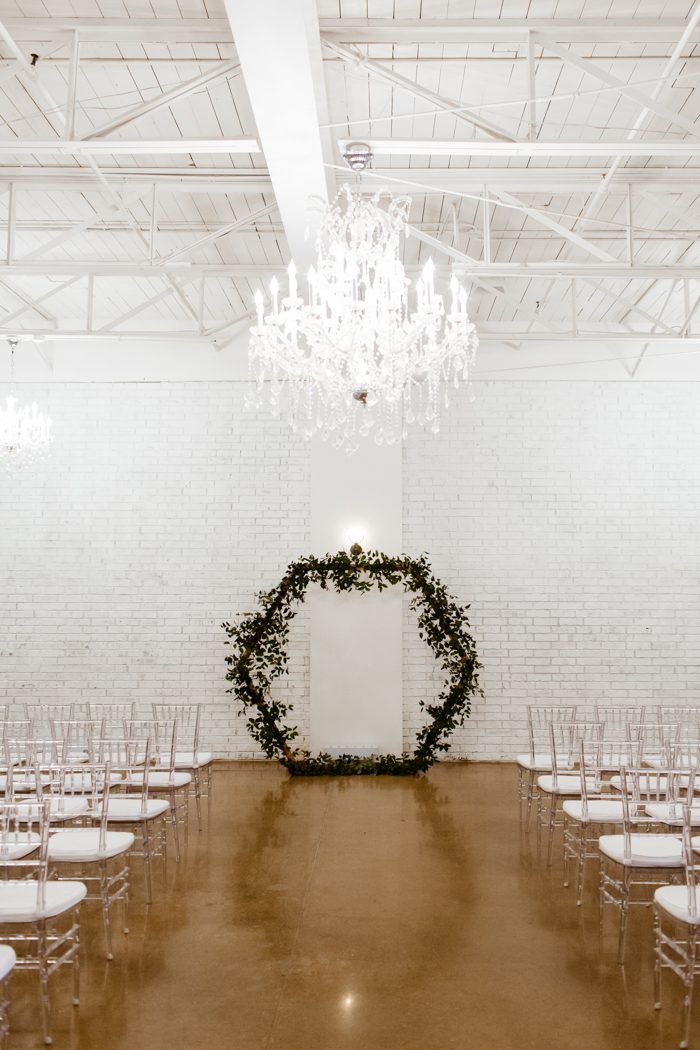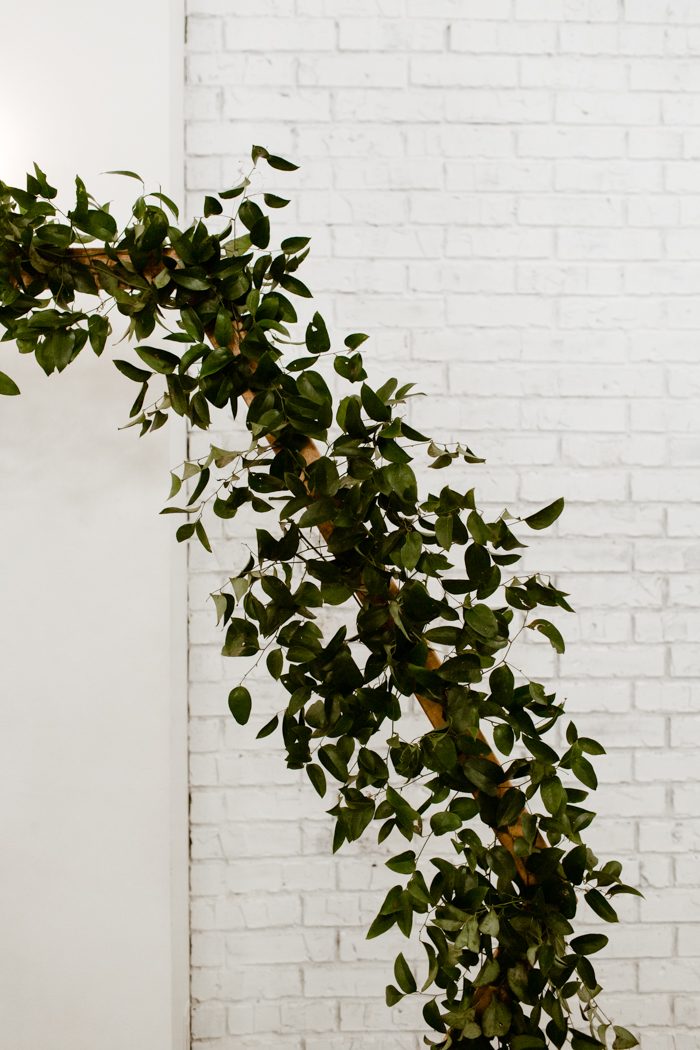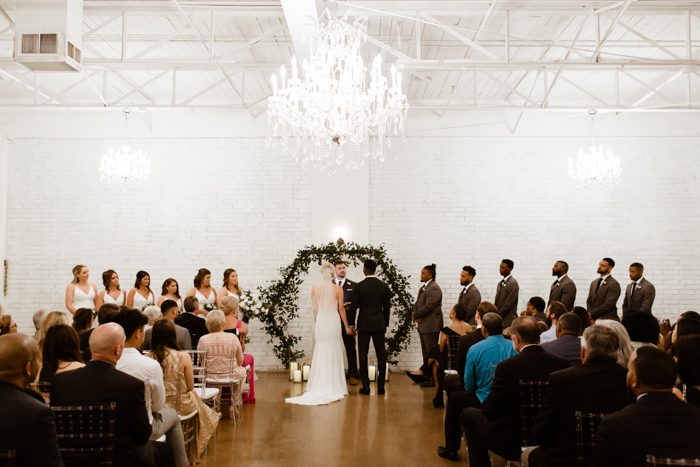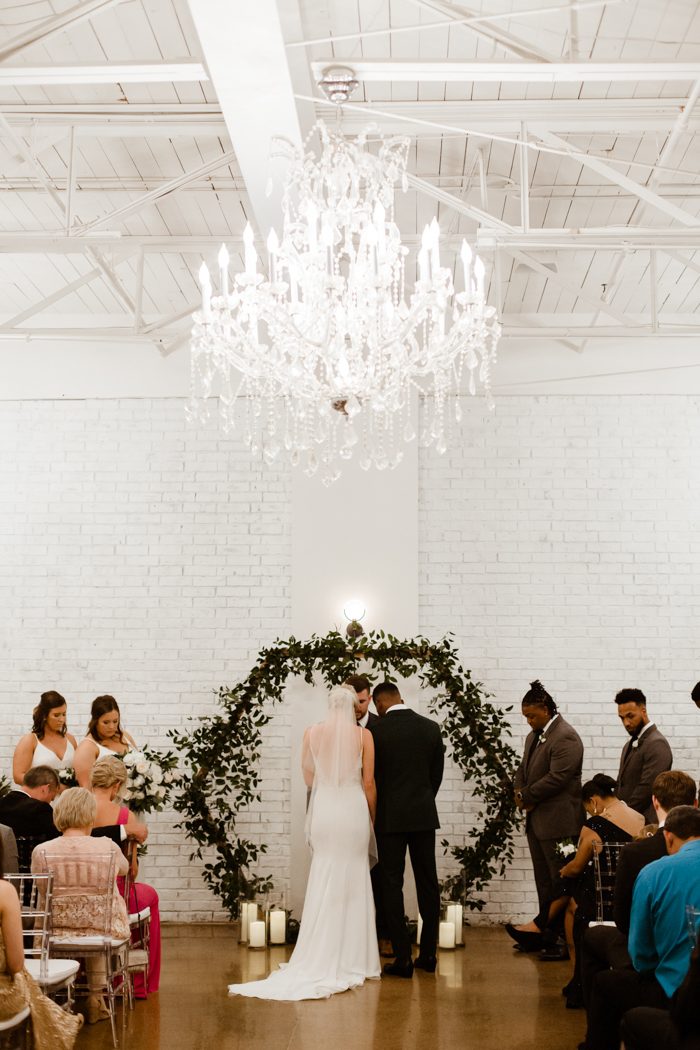 Of course the entire day was the best day of my life, but the most memorable moment was reading our written vows during the ceremony. This was something DJ had said from the beginning that he wanted to do, but something I was extremely scared of. We obviously know how we feel about each other, and tell each other daily, but to show all of our family and friends that love was something special. When we got home from the wedding to prepare for the honeymoon we reread our vows to each other and then again when we returned from our honeymoon. We love reliving it.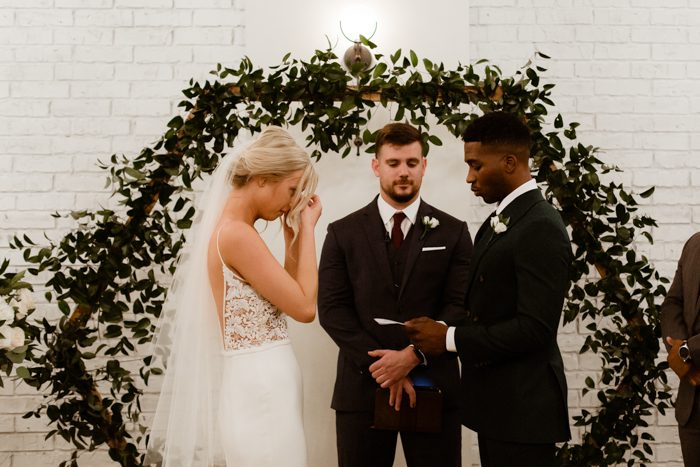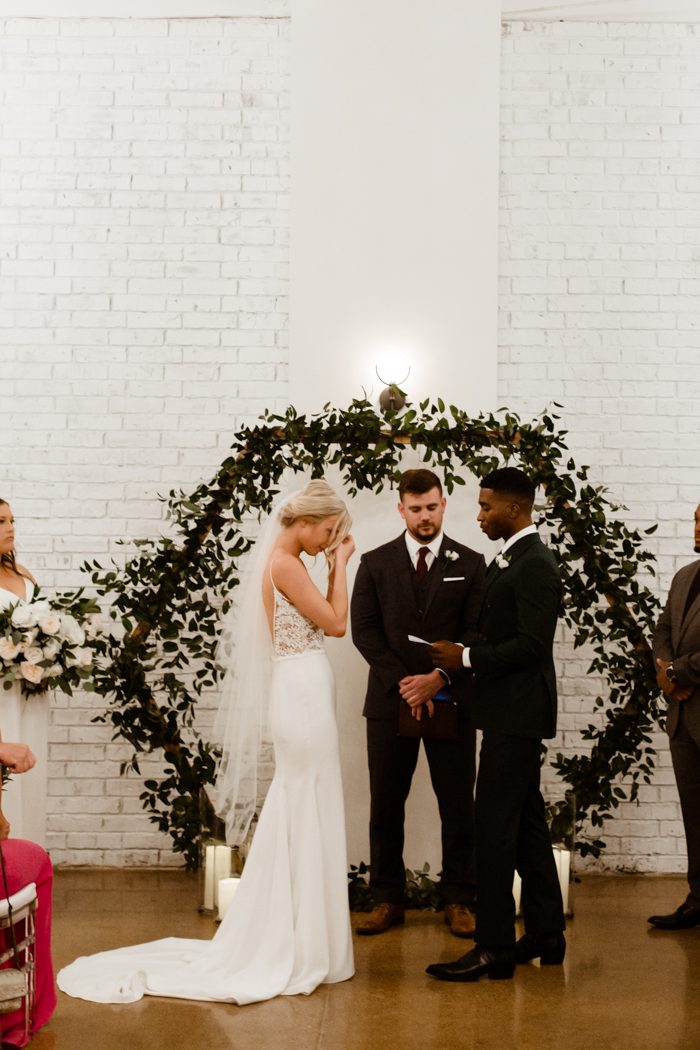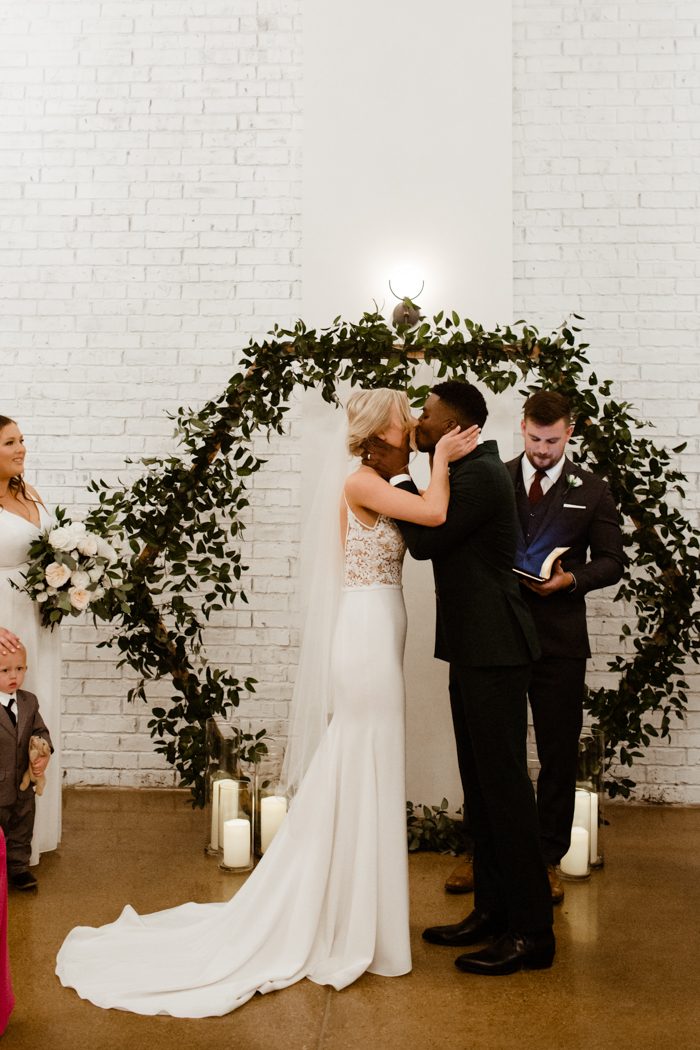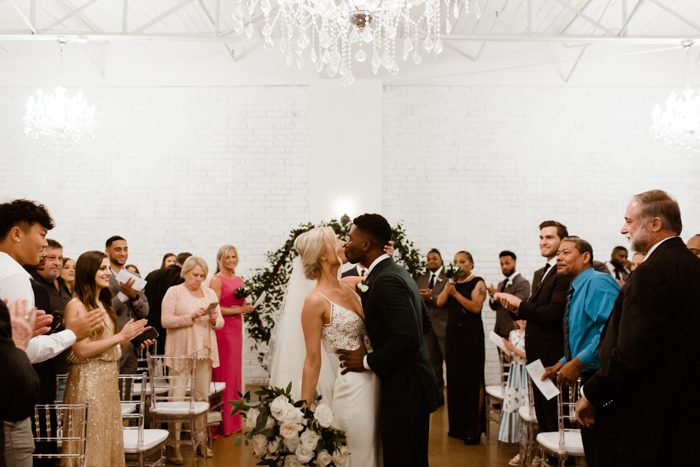 There were SO many favorite photos, but I did have one that meant the most to me (tearing up just thinking about it). After the ceremony, DJ and I walked to the hallway and shared our first moments together as husband and wife. Brooke captured a photo of us in that moment hugging. She took so many beautiful and creative photos that day, but this moment meant the most to me and every time I see the photo it brings back that exact feeling I had that day.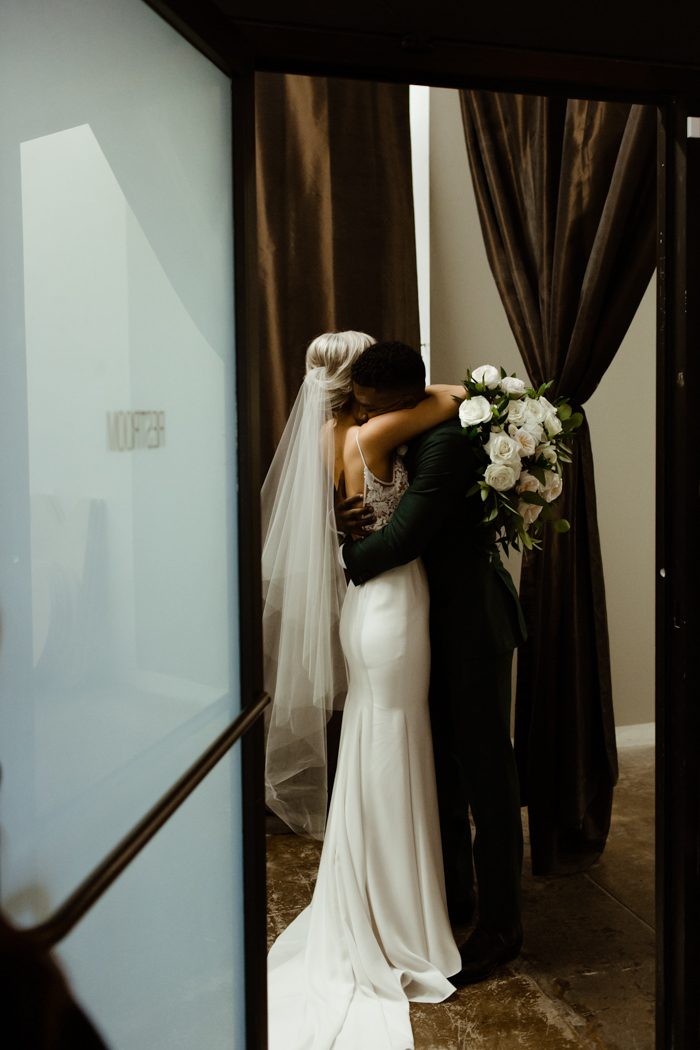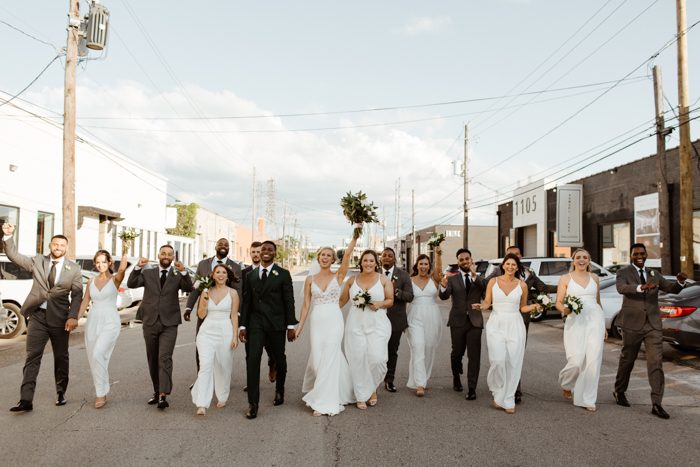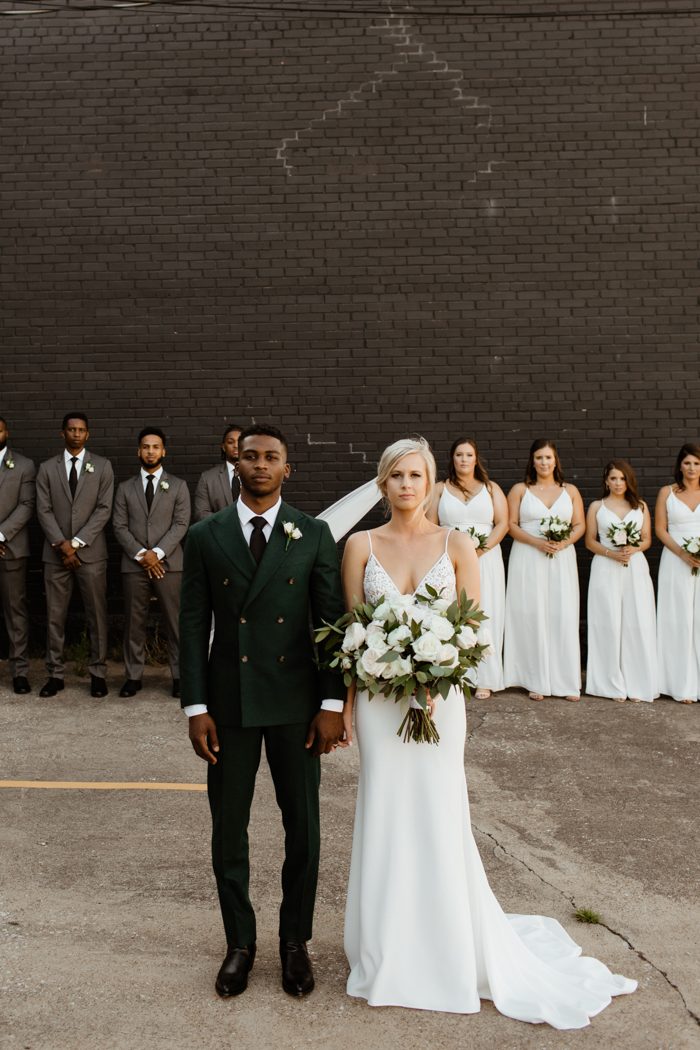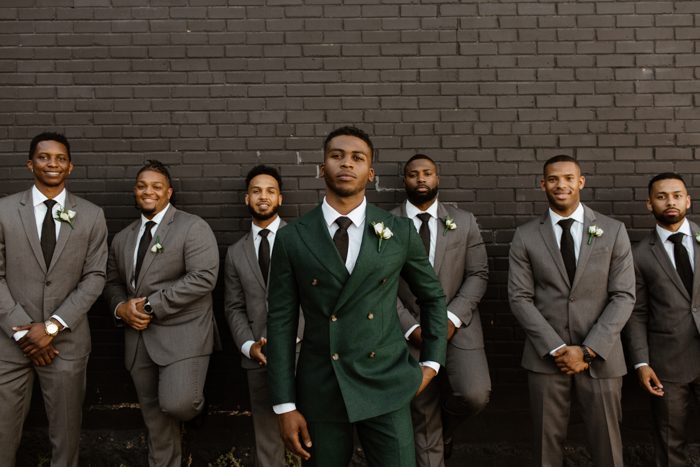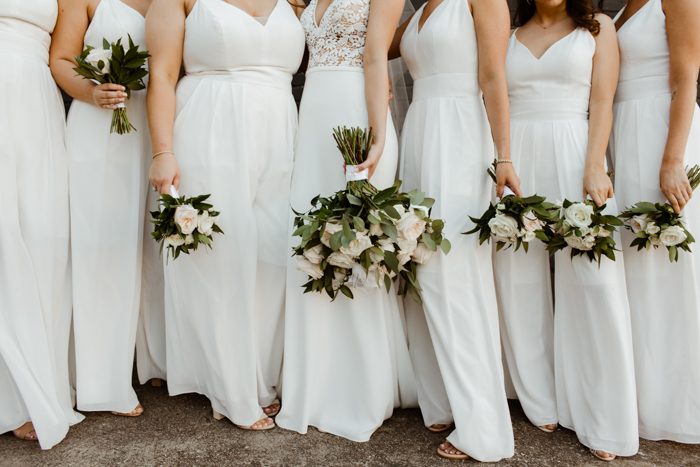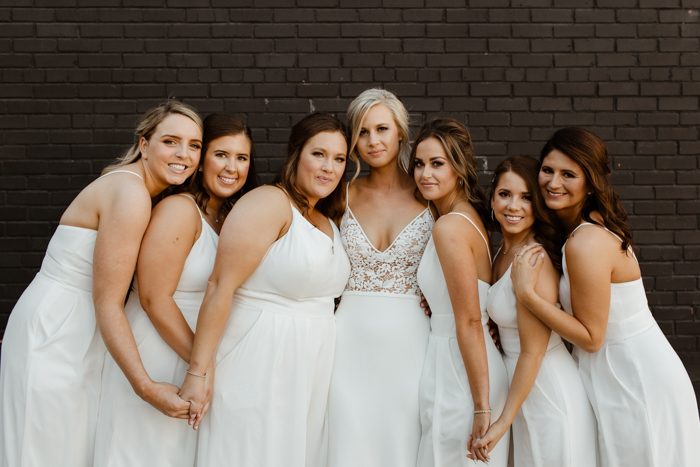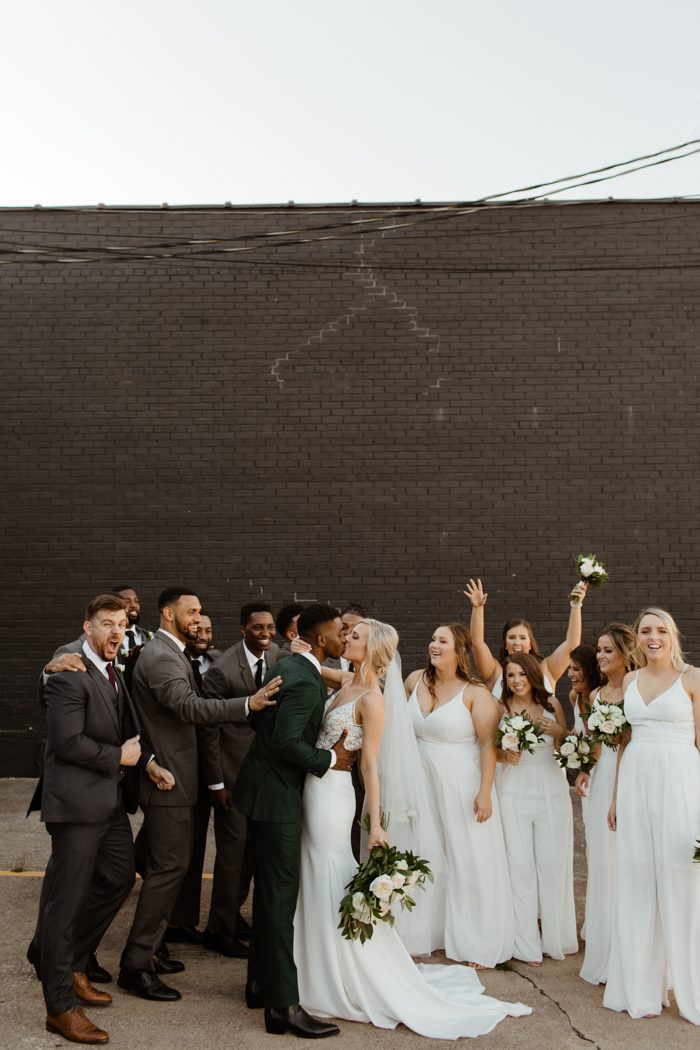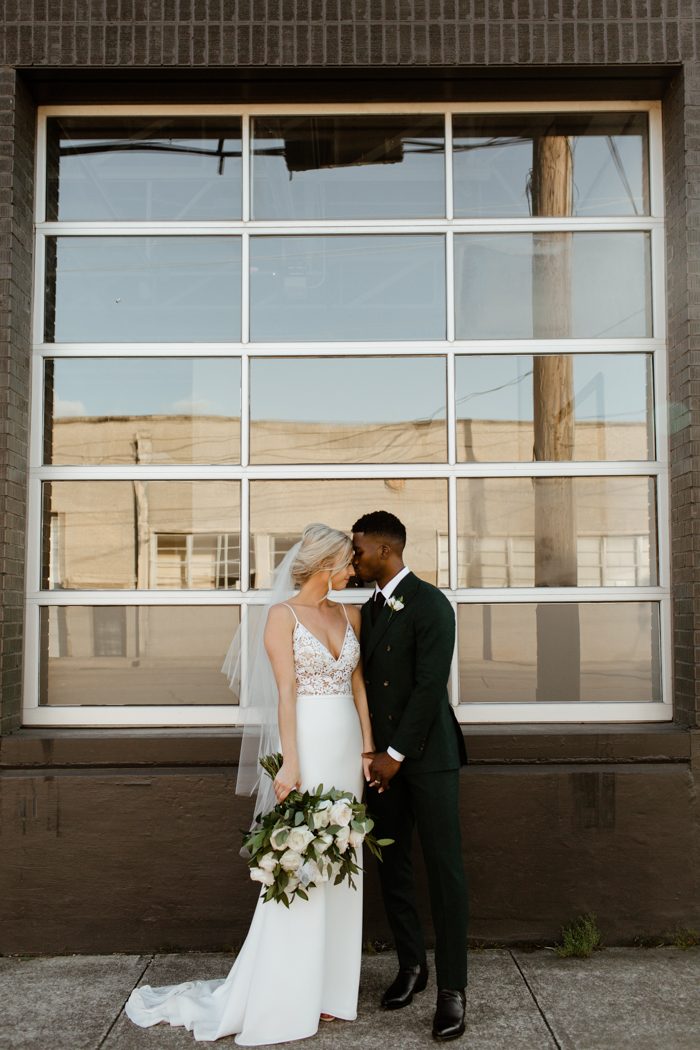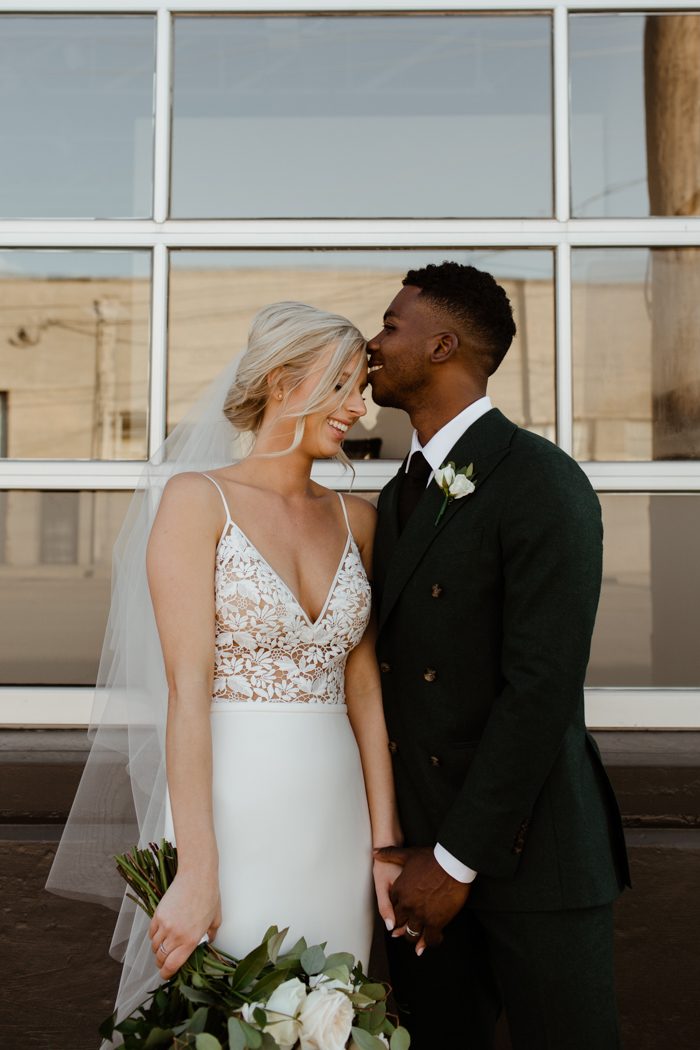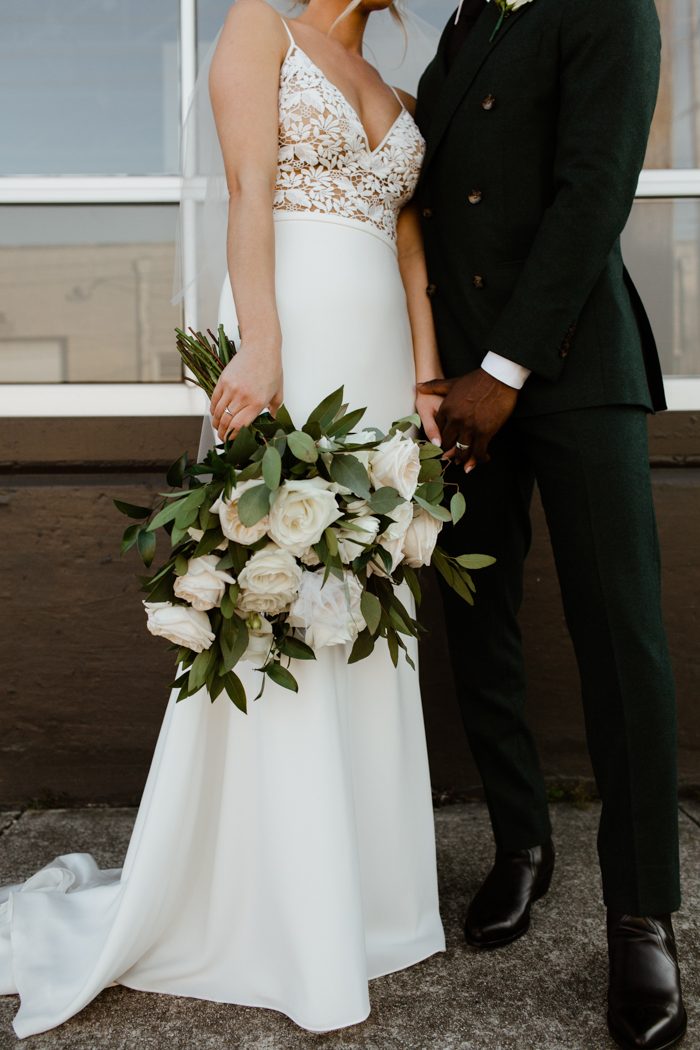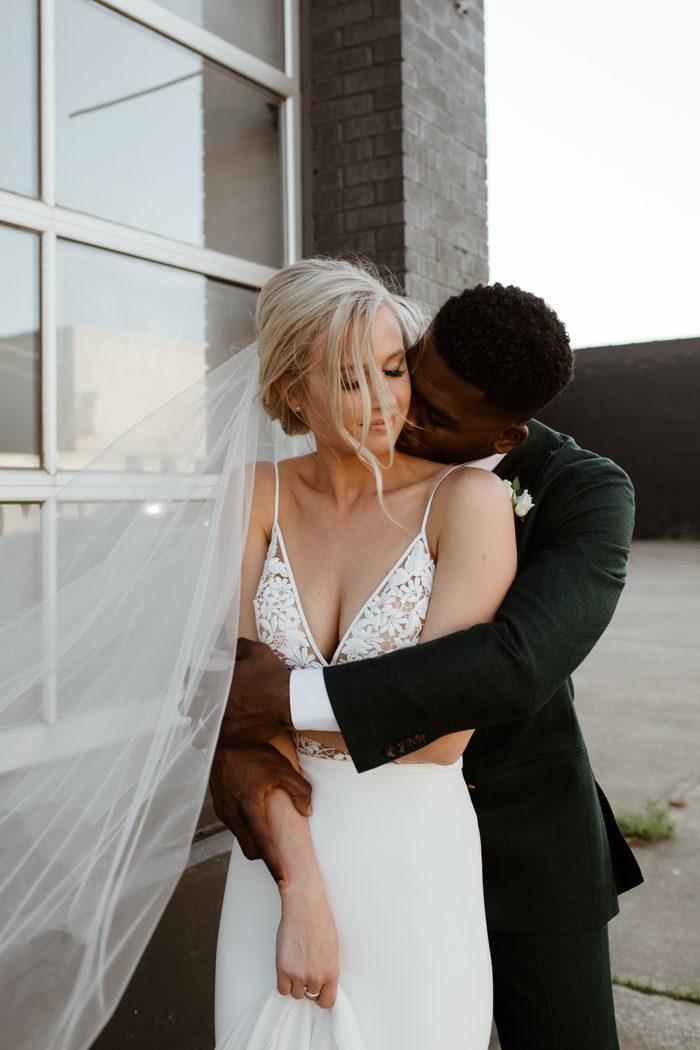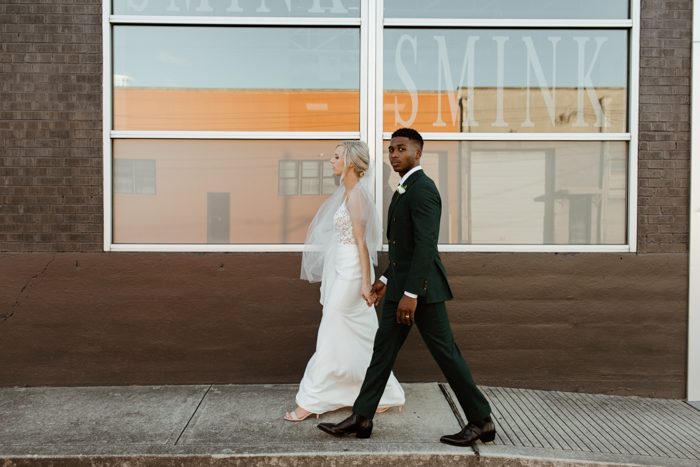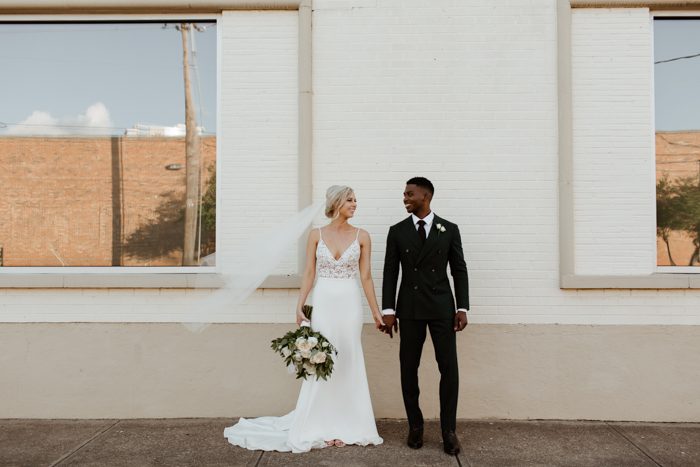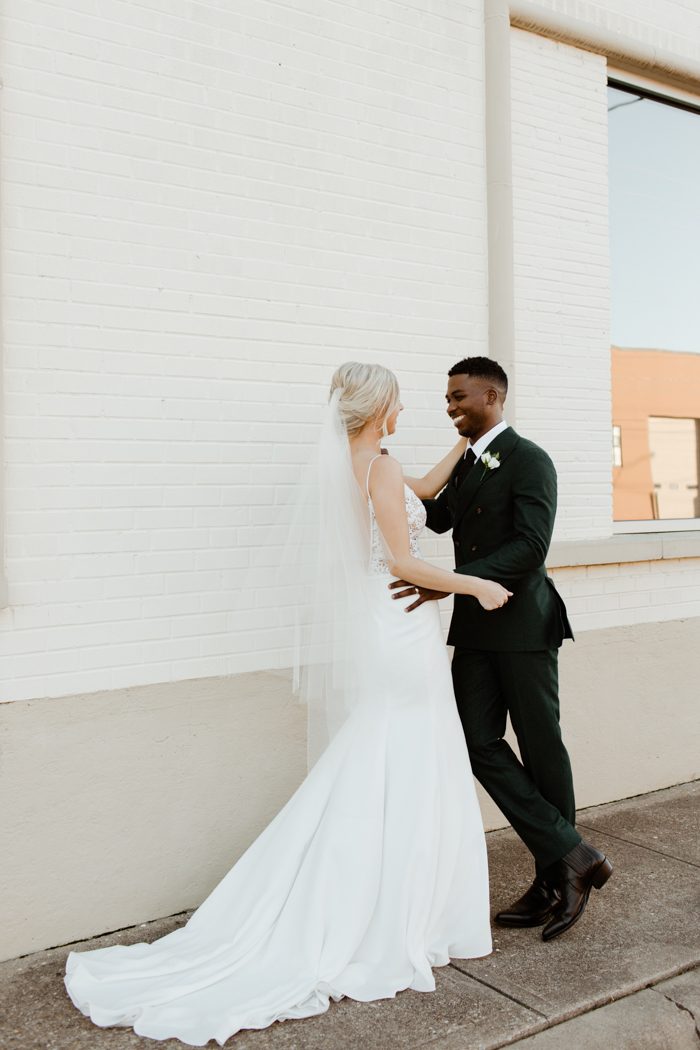 Choosing Brooke as our photographer was the best decision I'd made (besides marrying DJ). She was there for me through planning the wedding and every other detail in between. We are so blessed to call her our friend now. And here's the crazy thing, ALL of our vendors stood out. I have NO idea how we got so lucky. I want the throw an event again just so I can use them all again. I wish I could hug them all around the neck. They went above and beyond for us.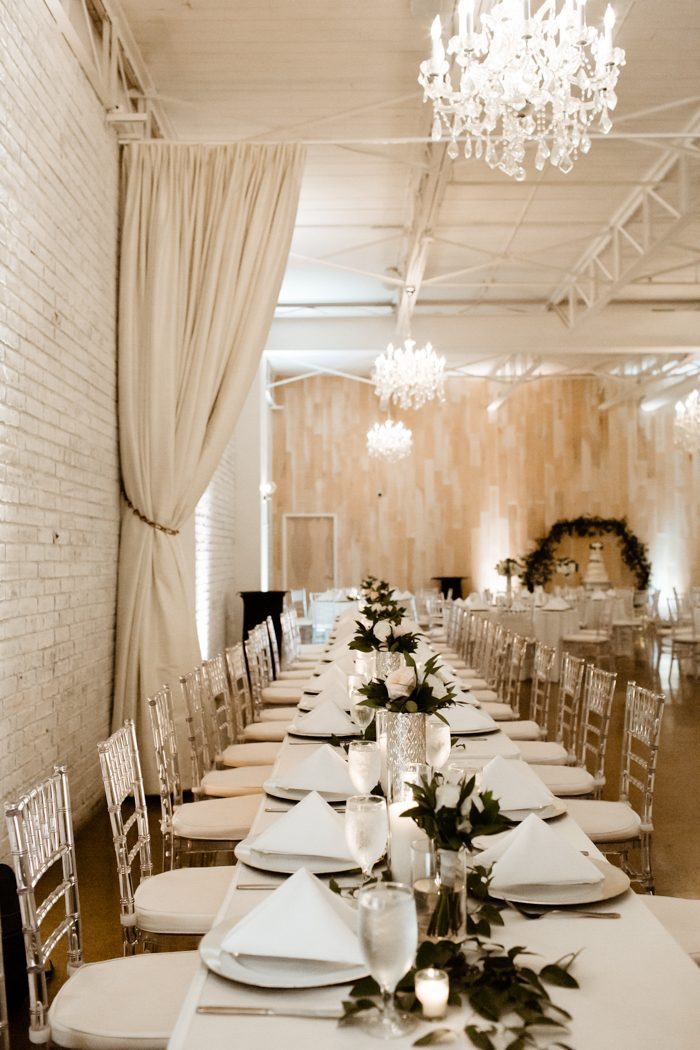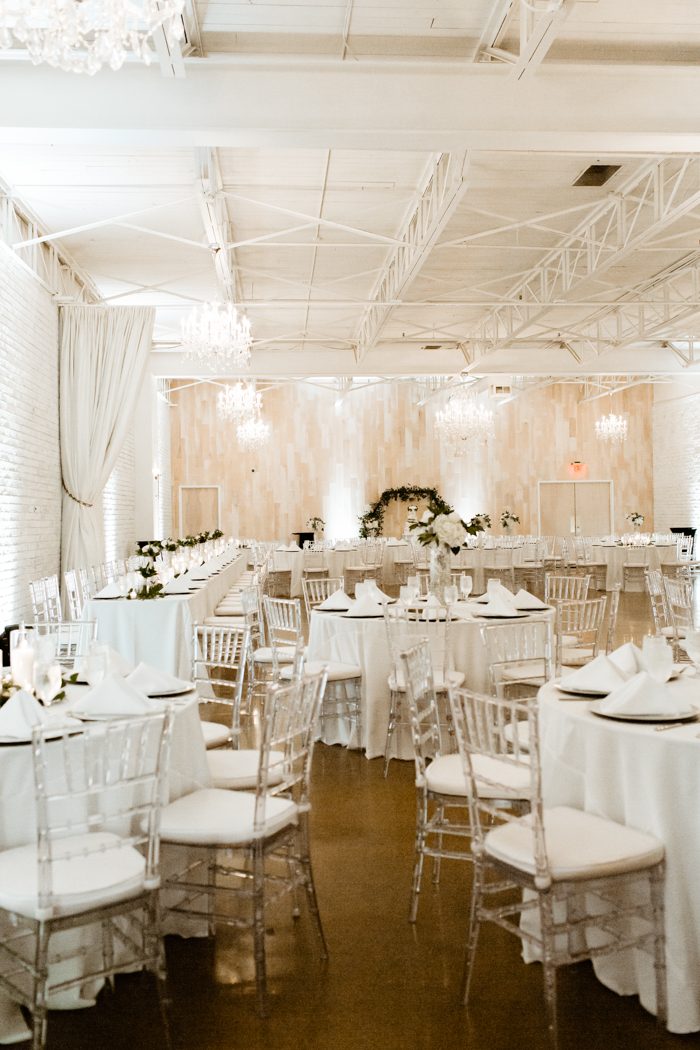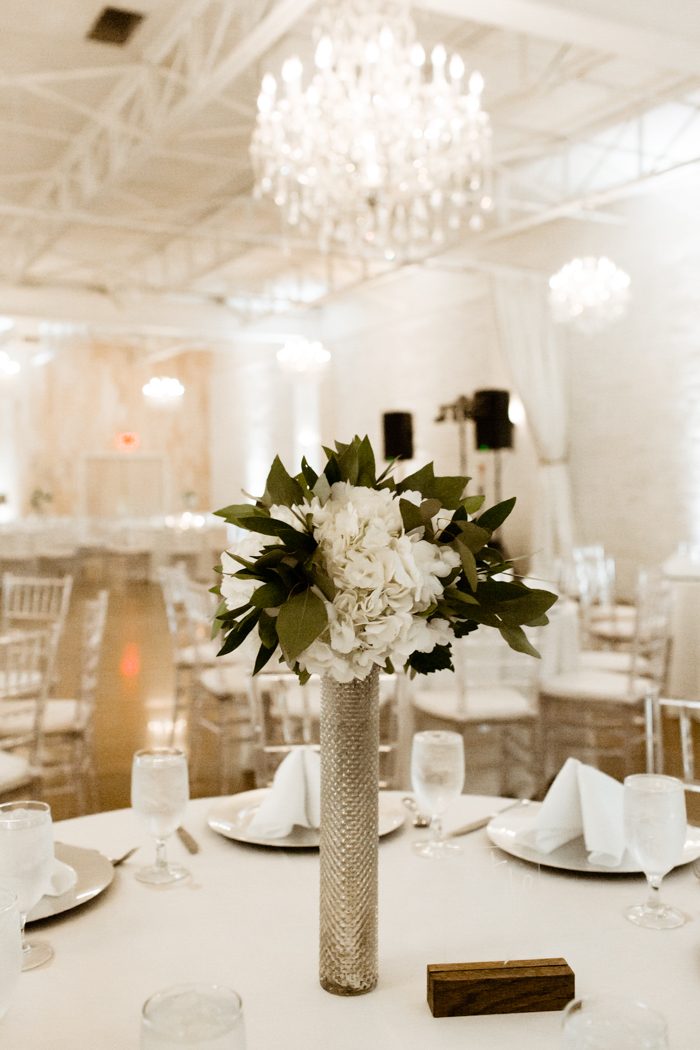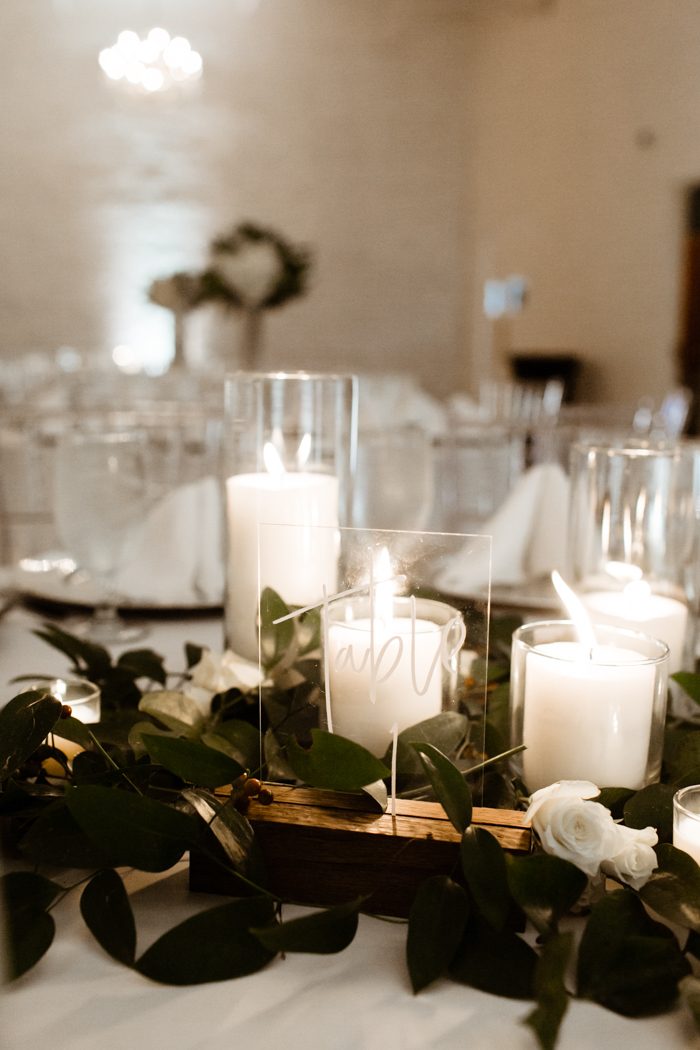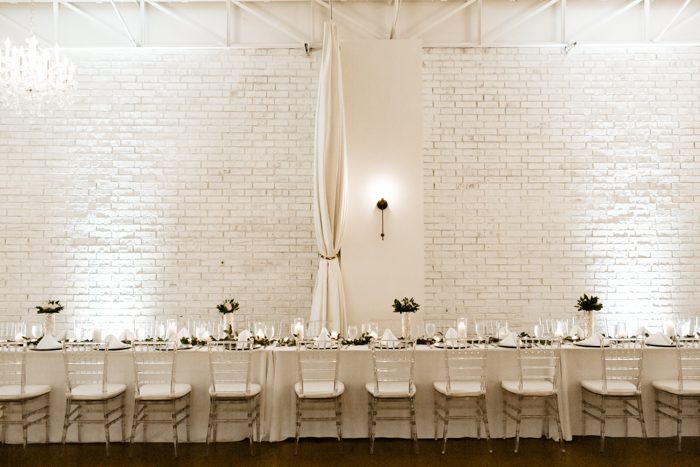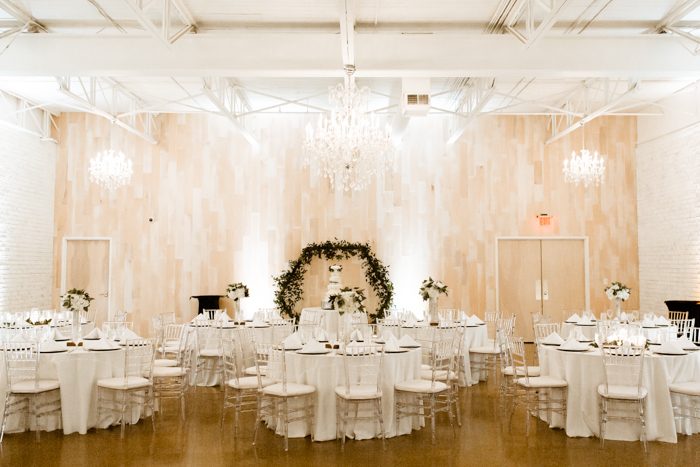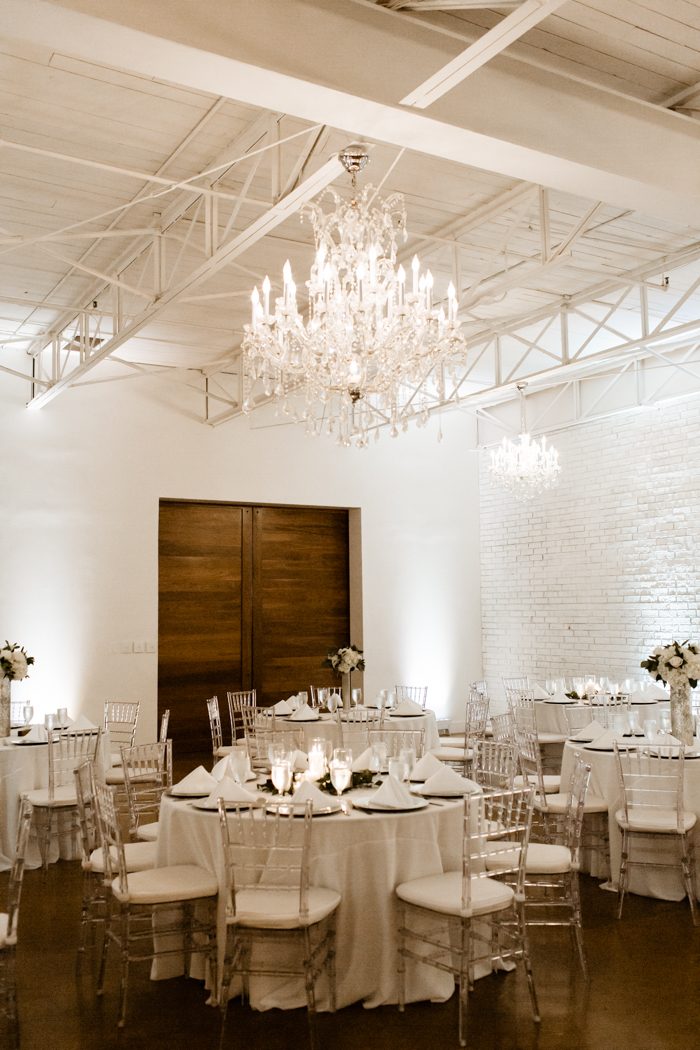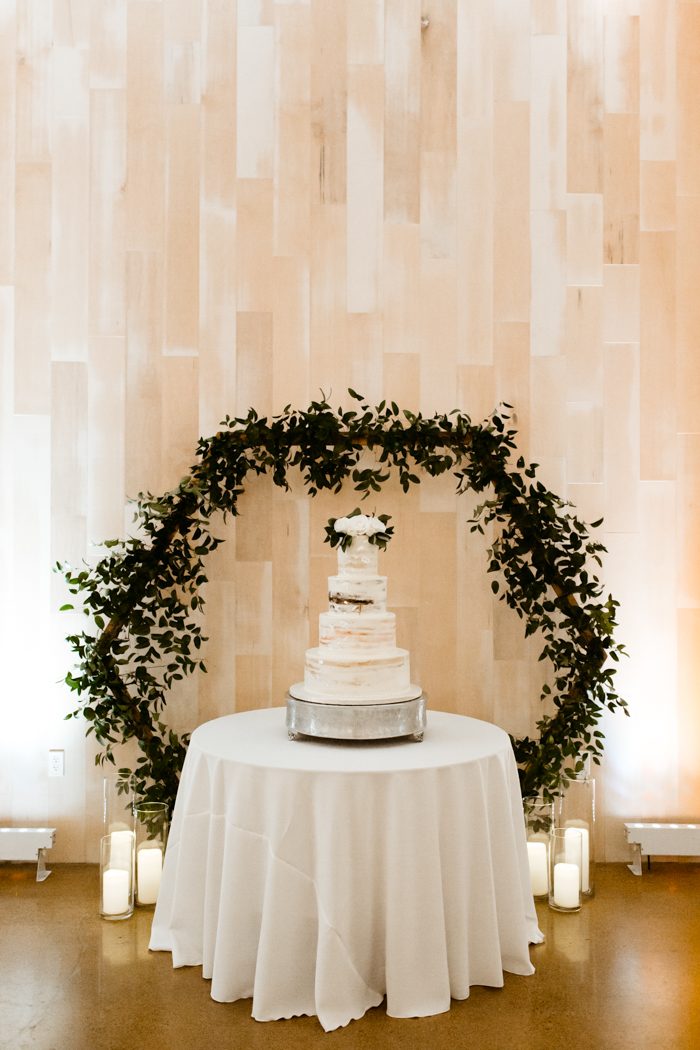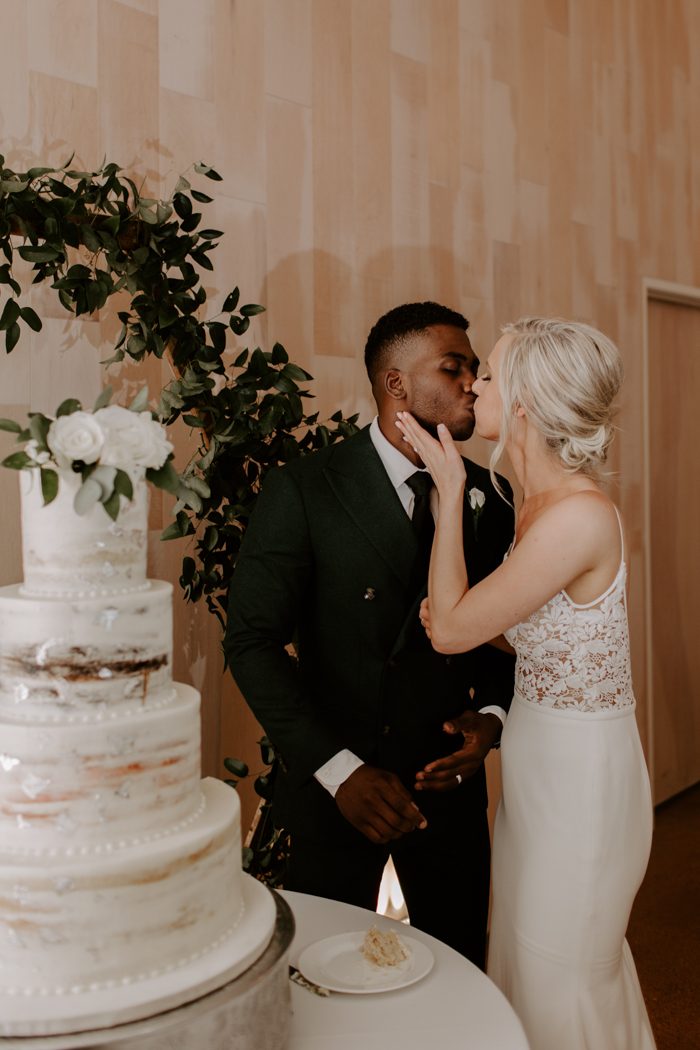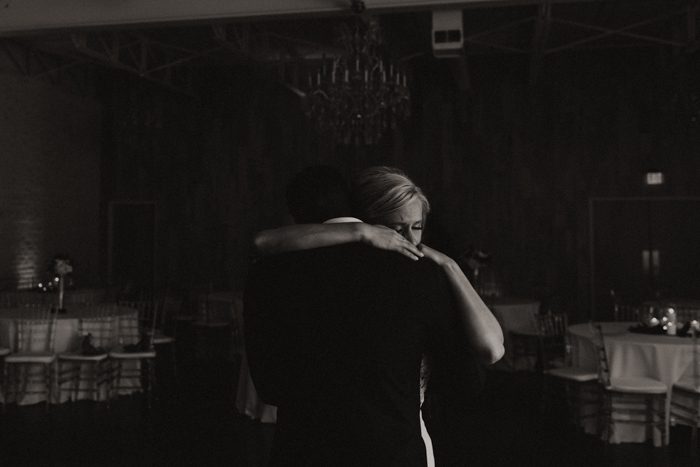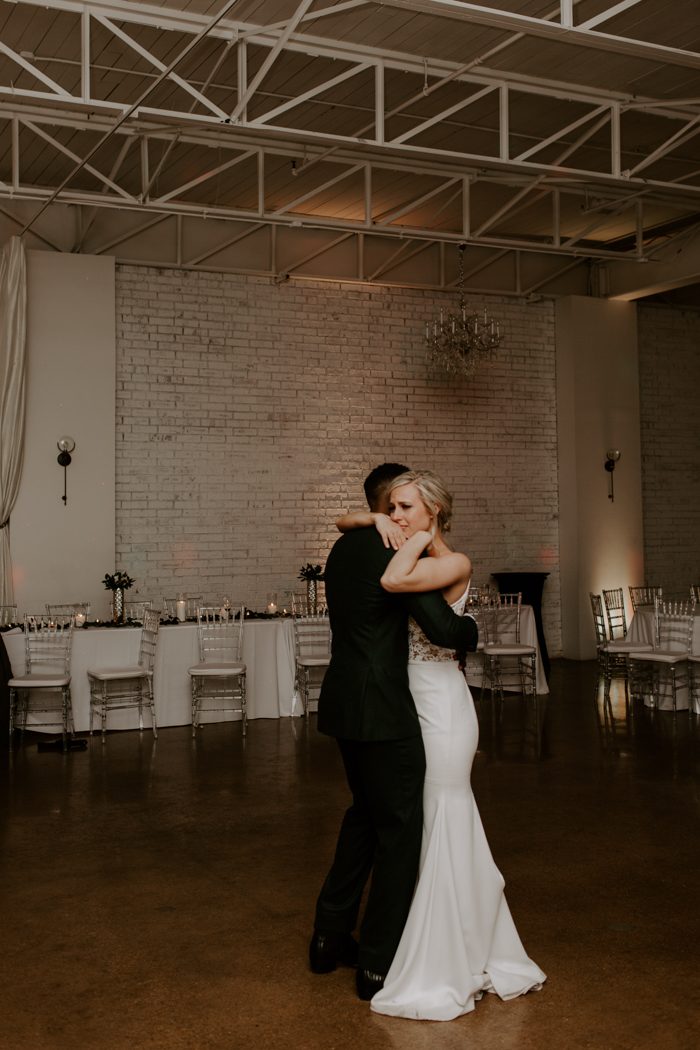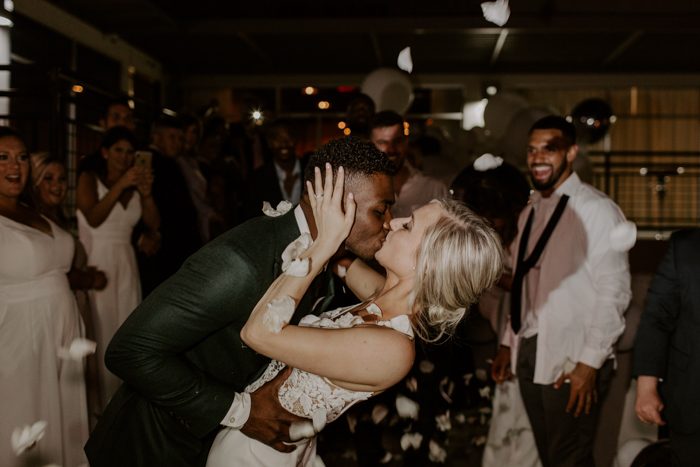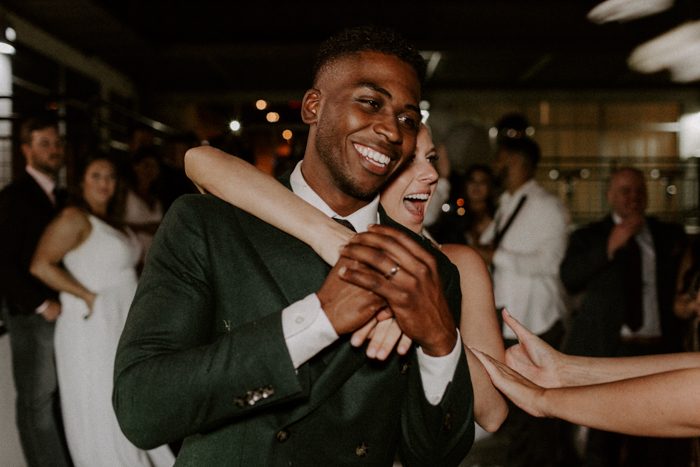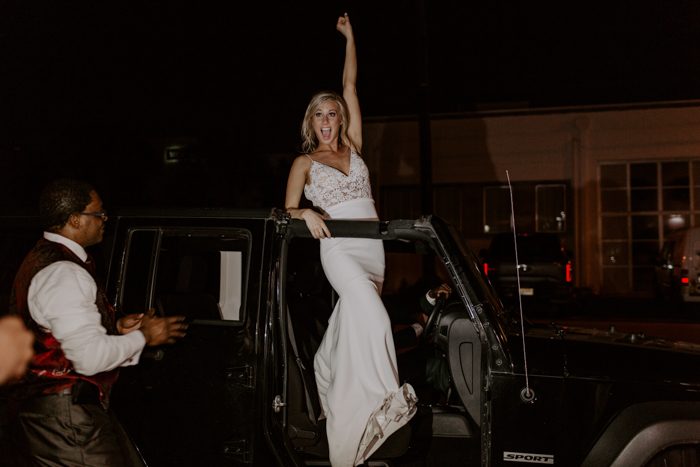 Maci and DJ, we think you're the coolest and are beyond happy for you! Many thanks to photographer Brooke Taelor for sharing this wedding day with Junebug! For more industrial Dallas wedding vibes similar to Howell and Dragon, check out this playful, urban vow renewal at Brake & Clutch Warehouse.