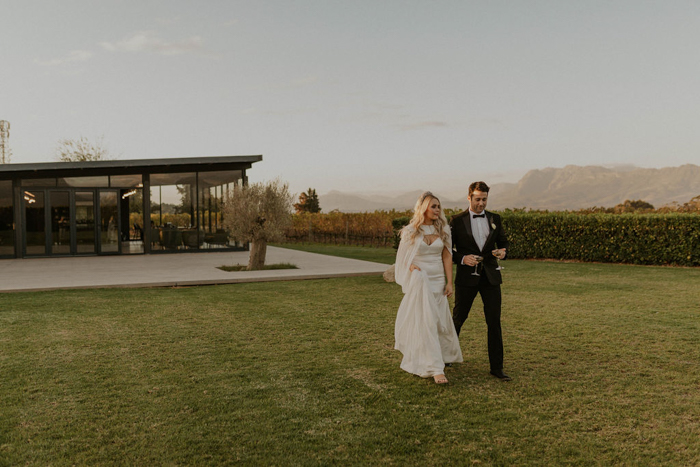 Falling leaves, vivid sunsets that linger, rich tones, and lots of layering textures—autumn turns the mundane into something magical. But autumn does more than set a stunning scene. It also evokes a feeling. Inspired by fall in the Cape Winelands, planner Denicke Cronjé of The Grand Botanist collaborated with a team of talented vendors to bring this dream theme to life with foraged dried grape vines, a warm color palette, and lots of creativity and imagination.
Surrounded by picturesque mountain views, Olijvenkraal was the unique setting for this styled shoot. An eye-catching arch covered in overgrown fall foliage and fresh blooms was the focal point for the ceremony at the olive grove open-air marquee. Meanwhile, the glass-enclosed venue overlooking the vineyards was the perfect blank canvas for the reception. Scattered fall leaves drew the eye to the elegant tablescape of warm-toned lush florals, gilded accents, and a luxurious mix of candles. Tying everything together was the overhead cascading canopy of thick fall leaves and crystal pendants.
The enchanting vibe carried over to the couple's attire—with the groom looking dapper in a classic tux and the bride adding a subtle touch of drama to her elegant wedding dress with a flowy cape. Looking for ideas for your fall celebration? If you are drawn to all the rich hues of the harvest season, this autumn wedding inspiration is for you, so get ready to swoon. These beautiful images captured by Grace Charlotte Photography are guaranteed to sweep you off your feet.
The Planner's Thoughts On This Autumn Wedding Inspiration
The autumnal Cape Winelands setting inspired this styled shoot. We foraged dried grape vines from the surrounding wine farm and used them as inspiration for the overall aesthetic of the tablescape and floral design. This setting is for a modern yet naturalistic couple. We wanted to create an intimate setting that still felt festive and celebratory. We focused on key elements that make a significant impact and become the focal elements of the space. It's an updated alternative to the bohemian earth-toned "pampas" weddings that have dominated over the past few seasons.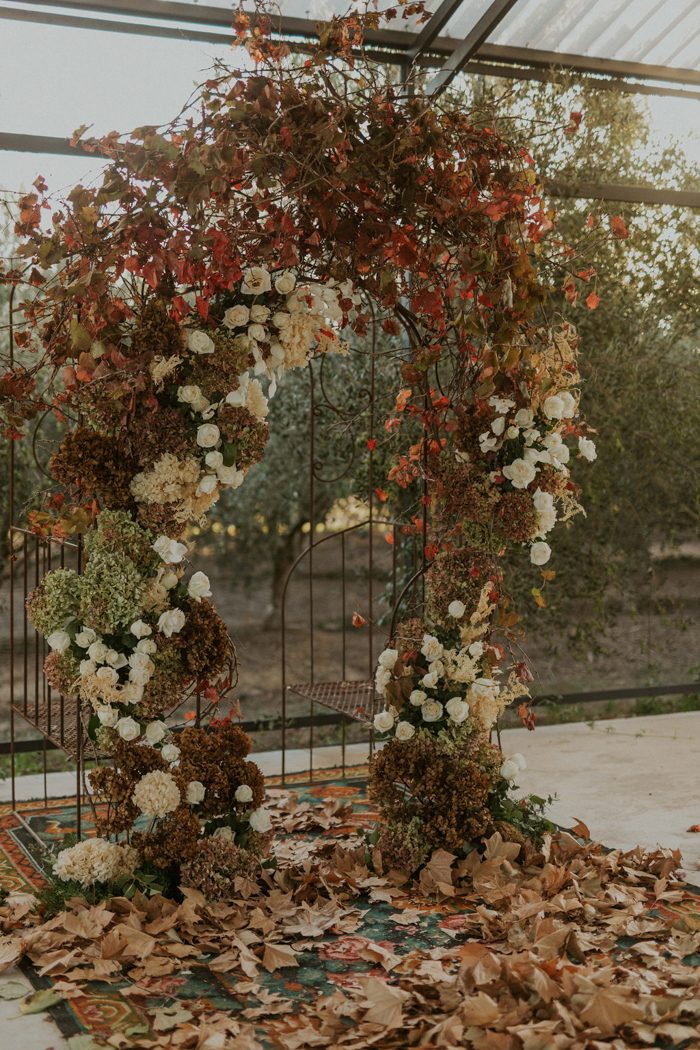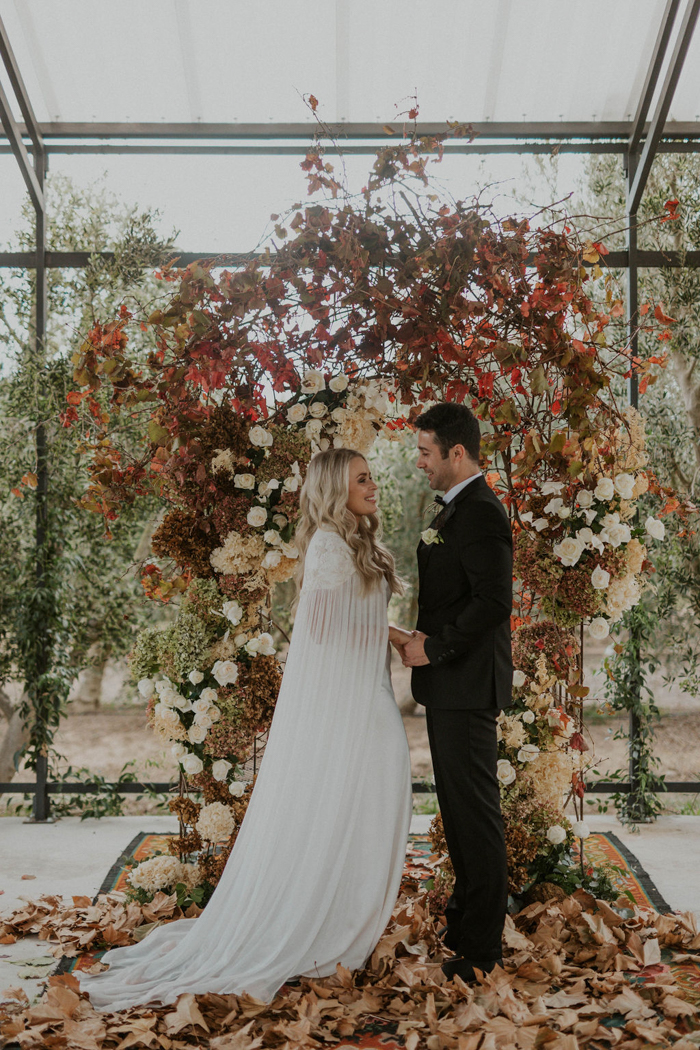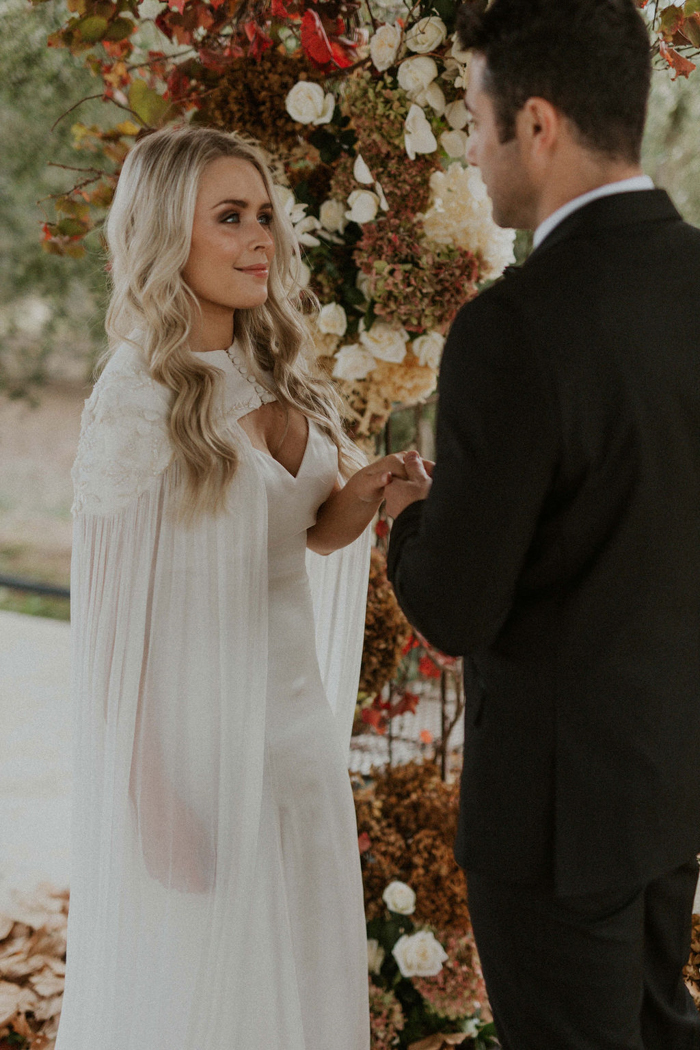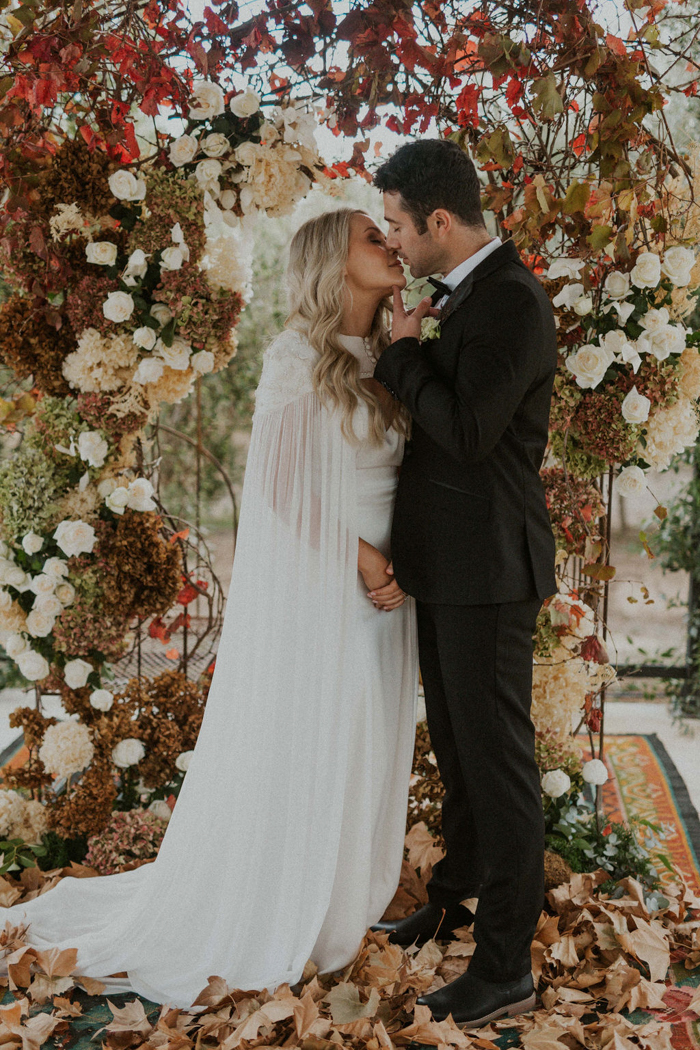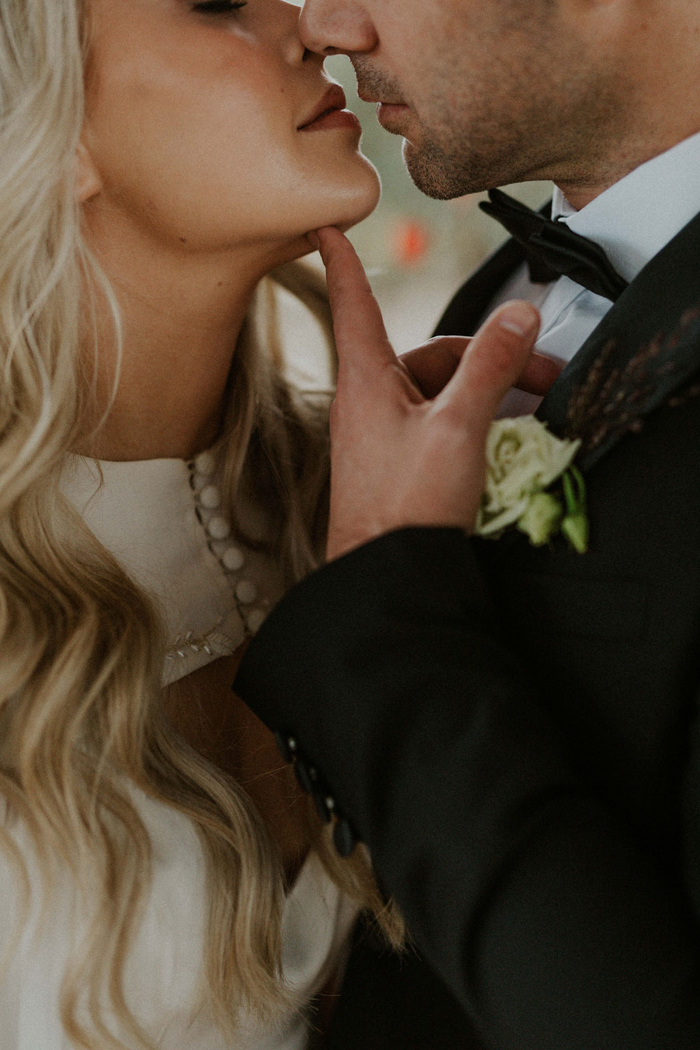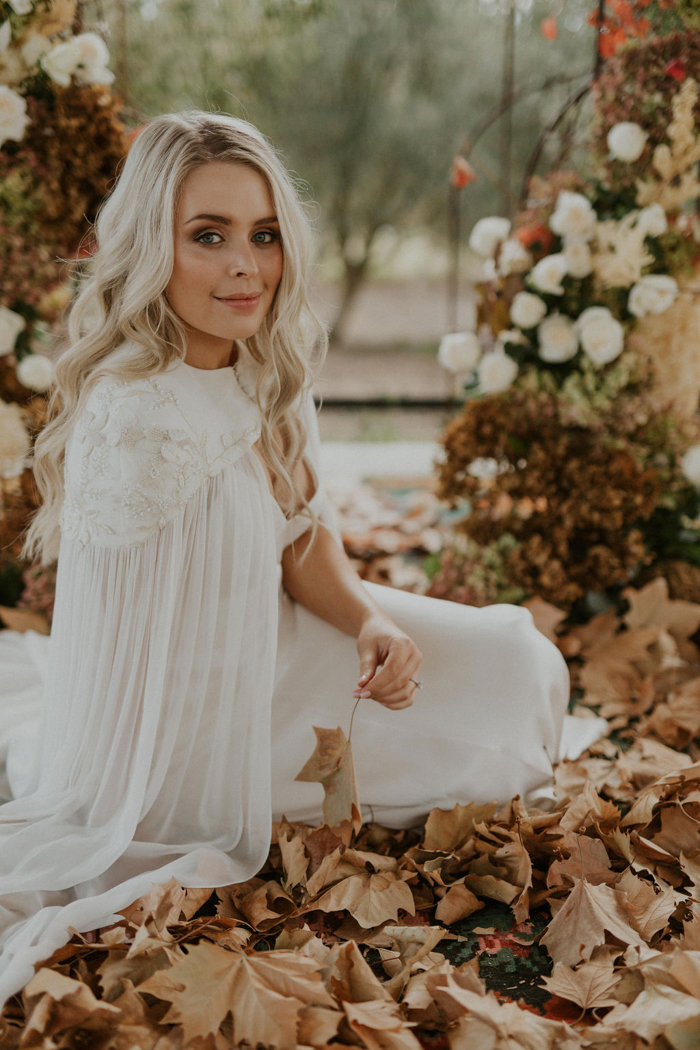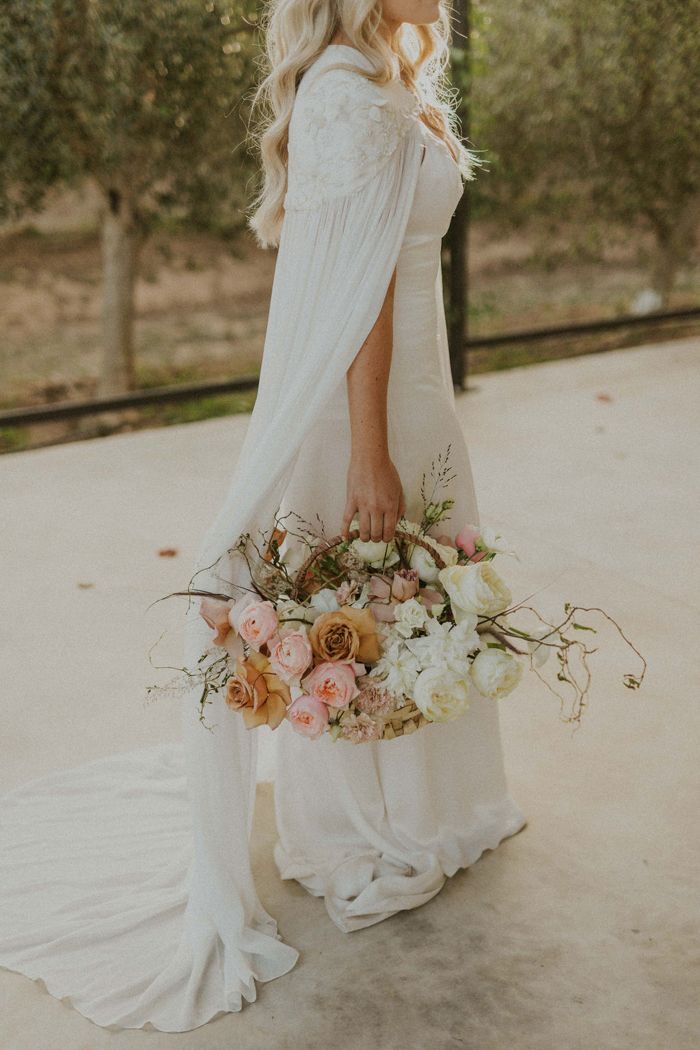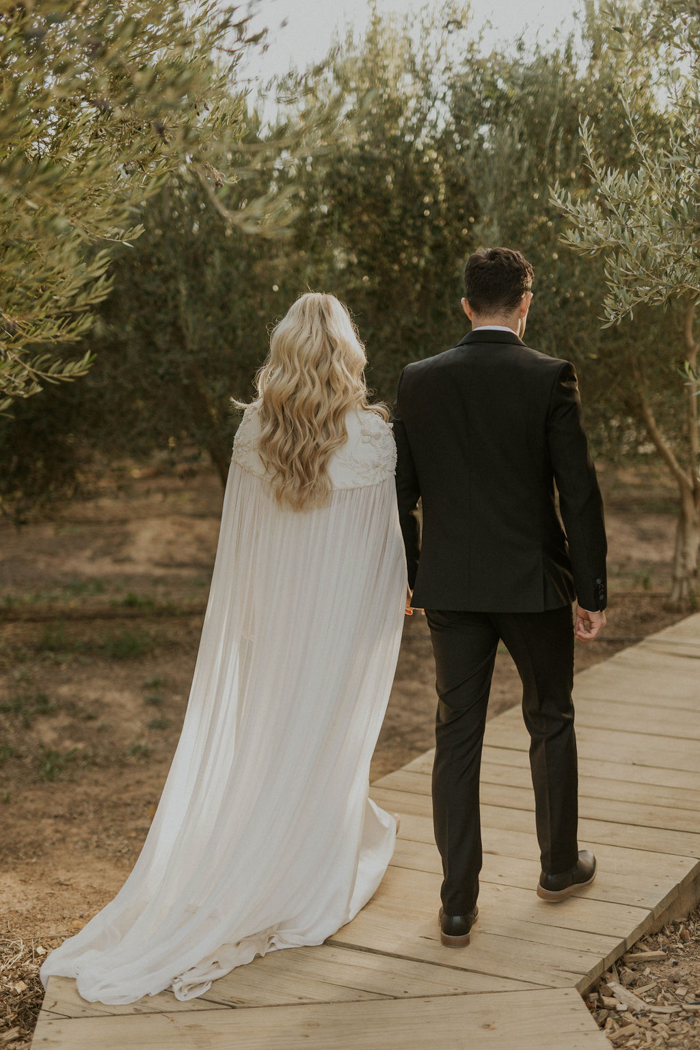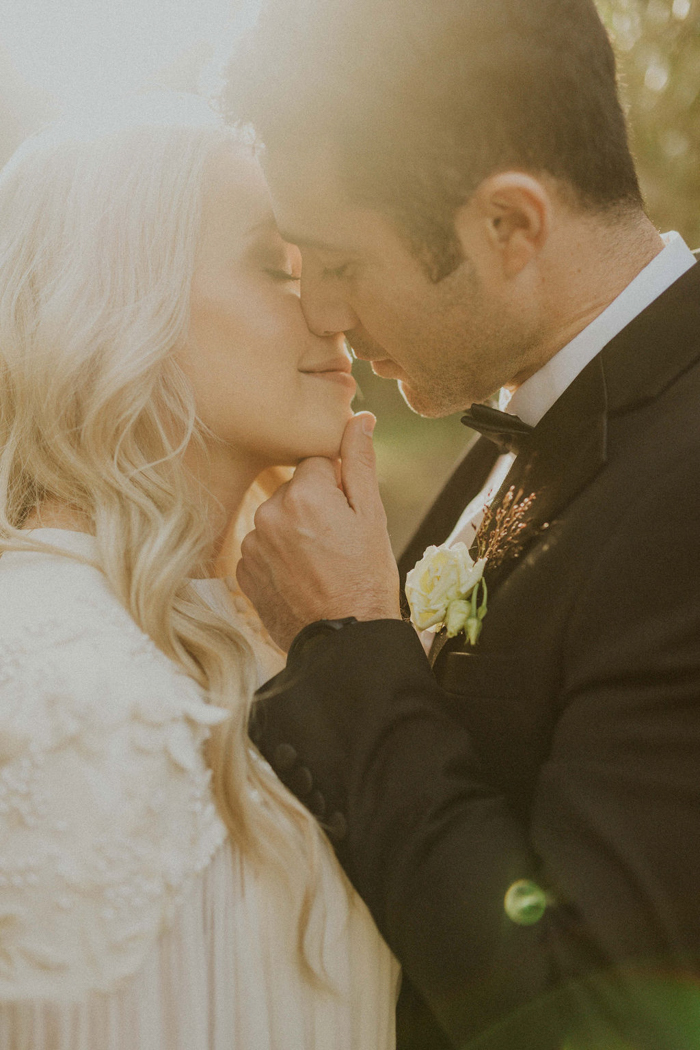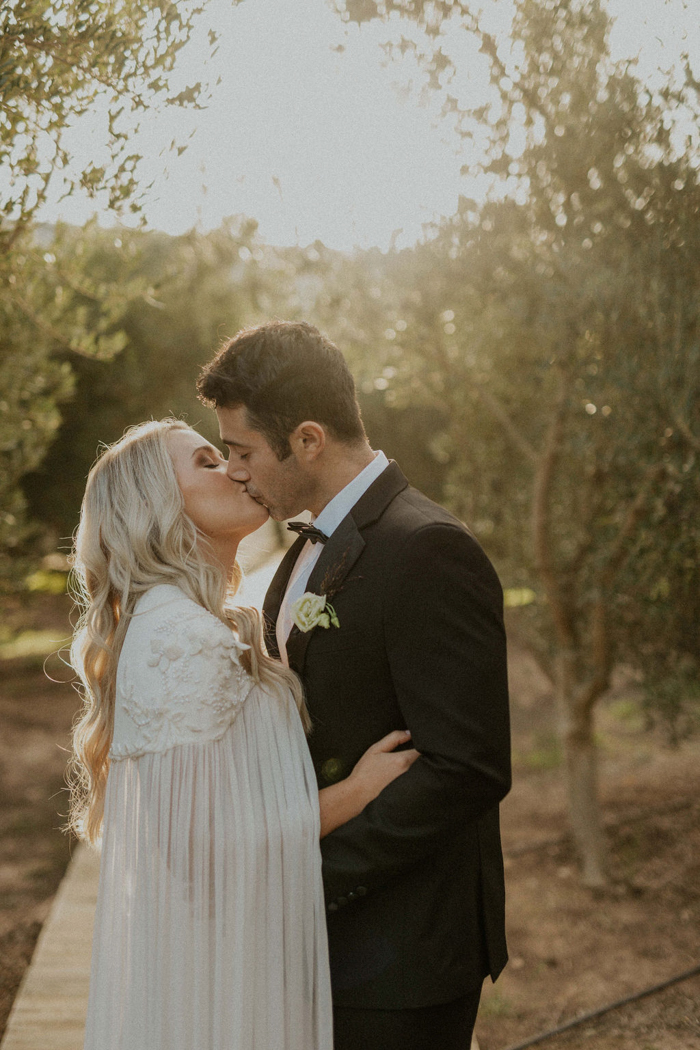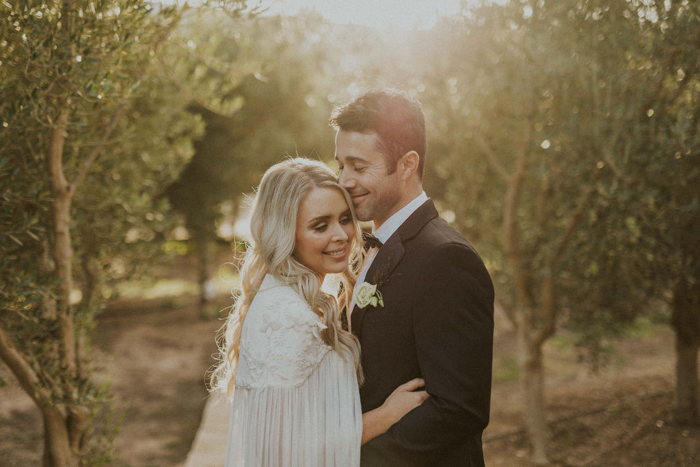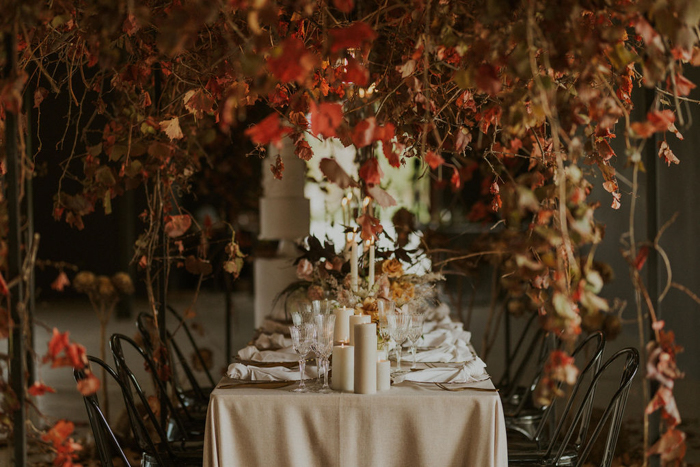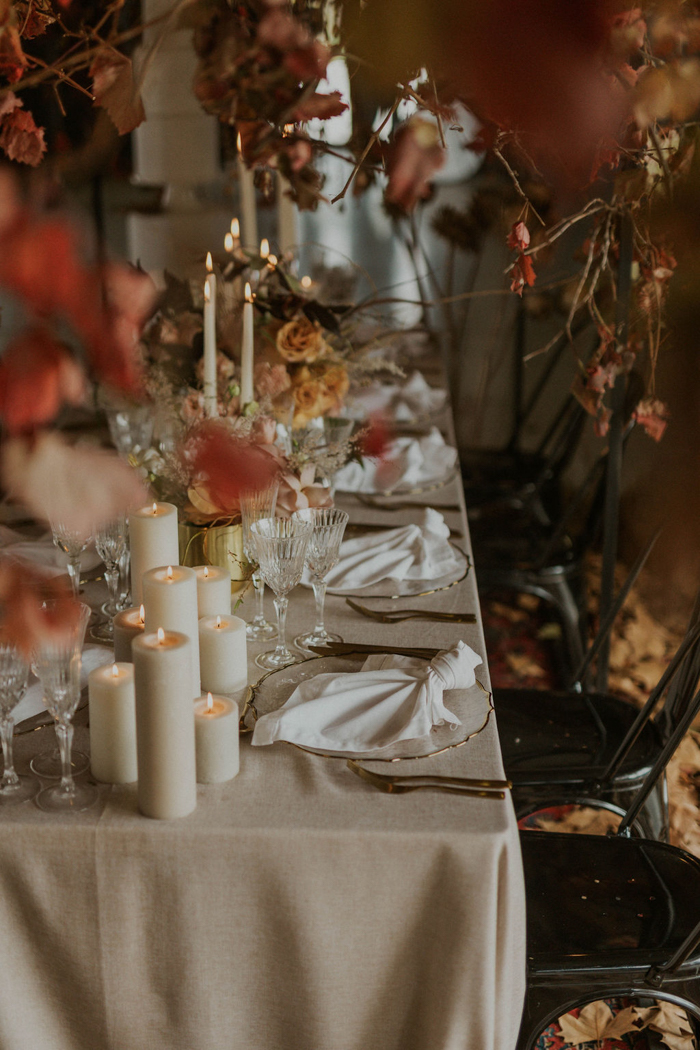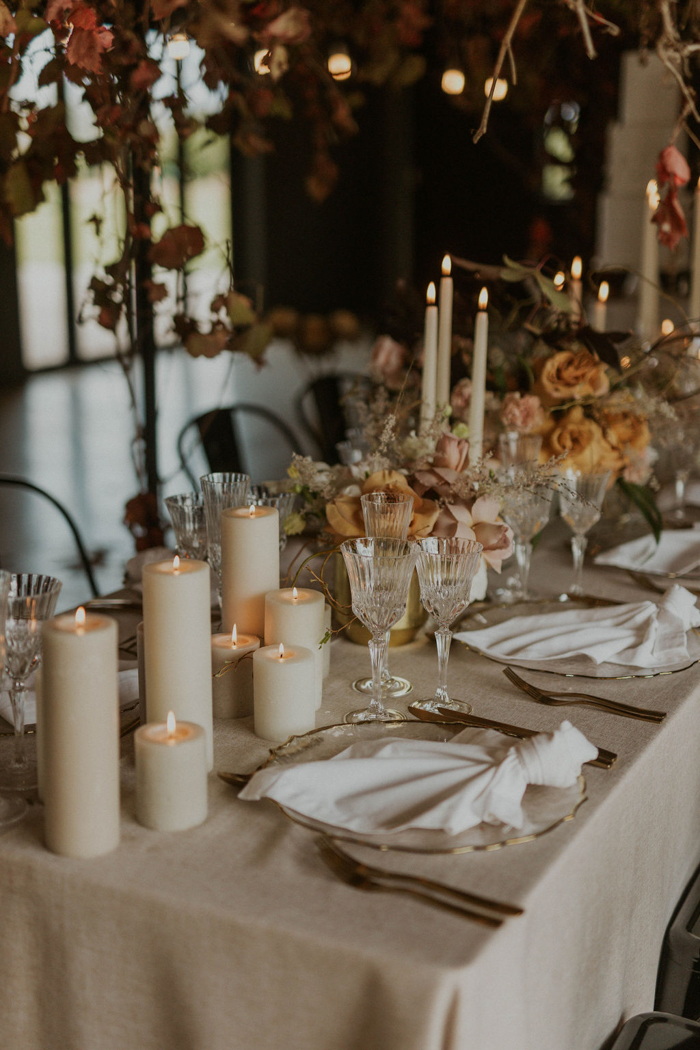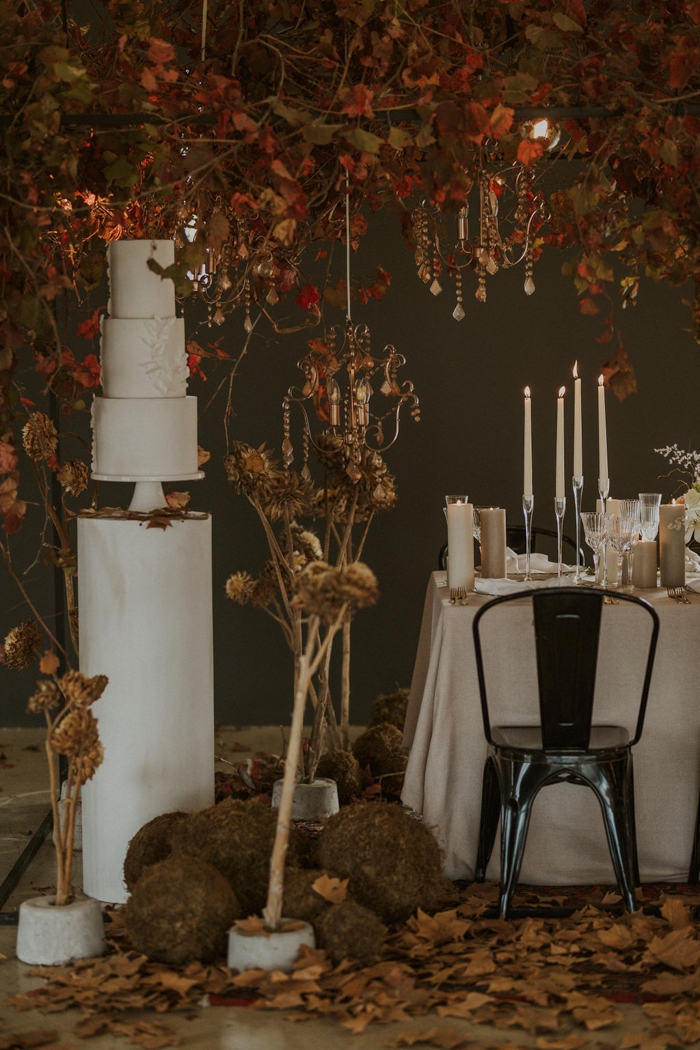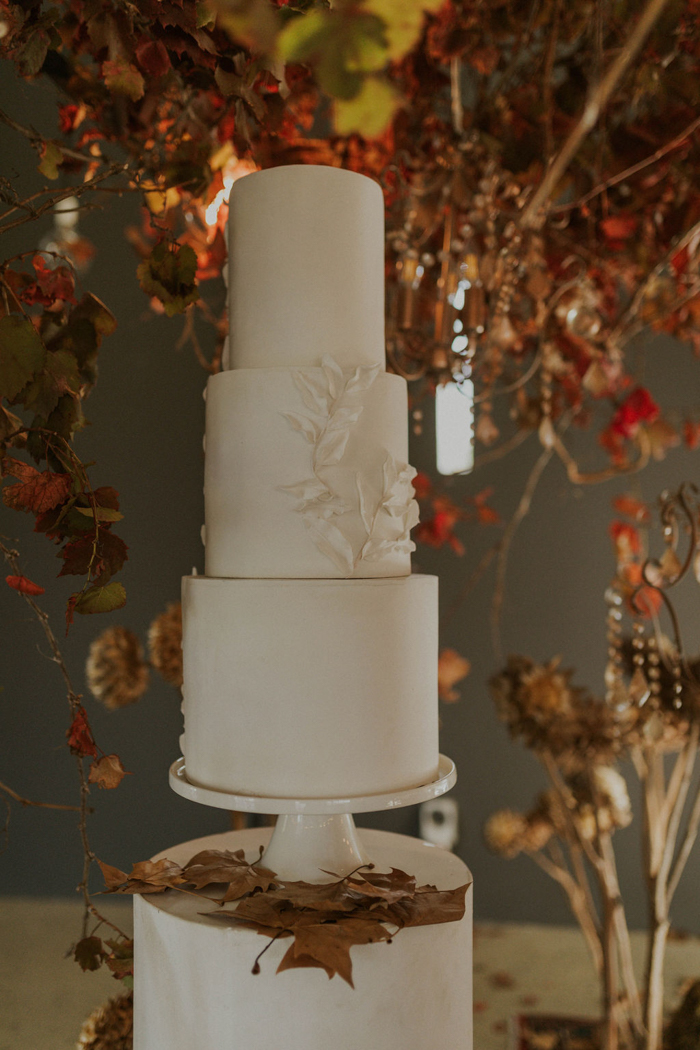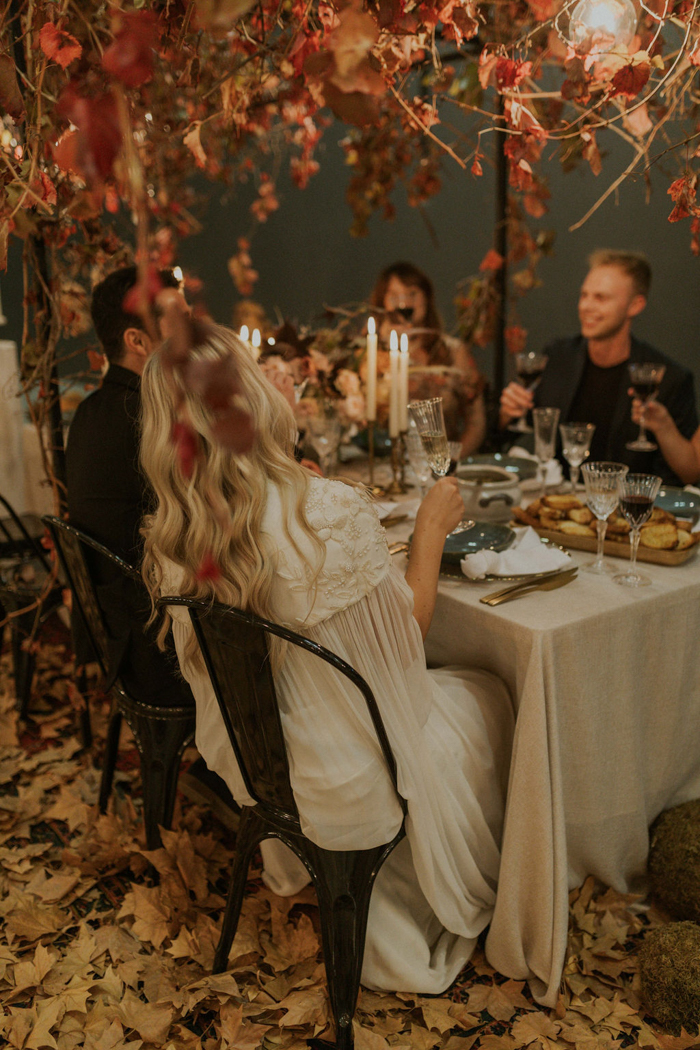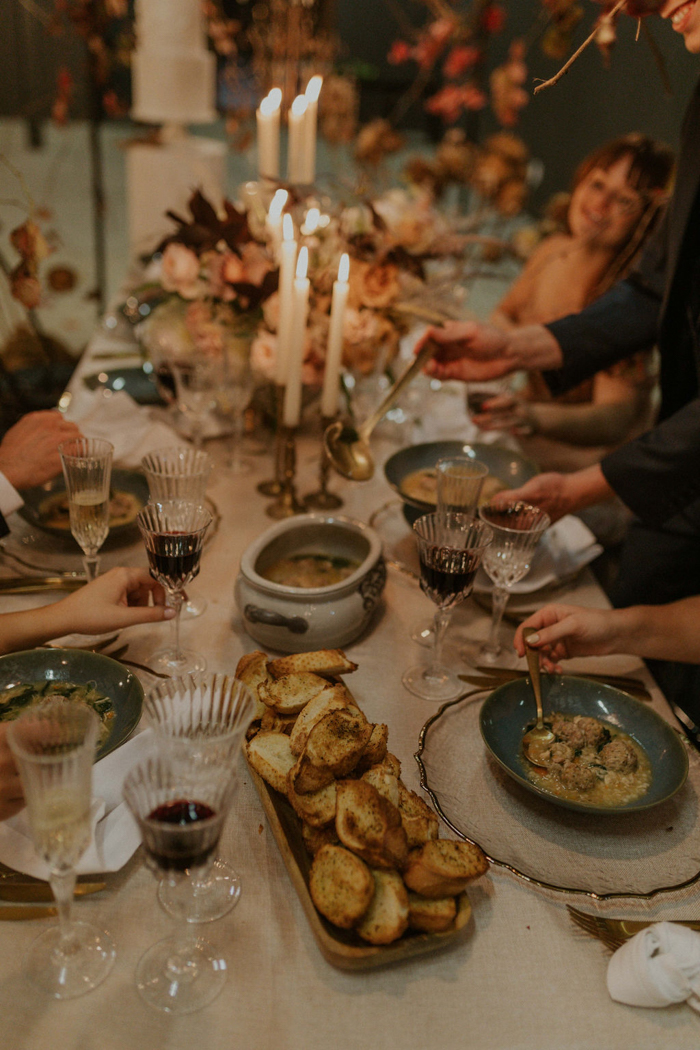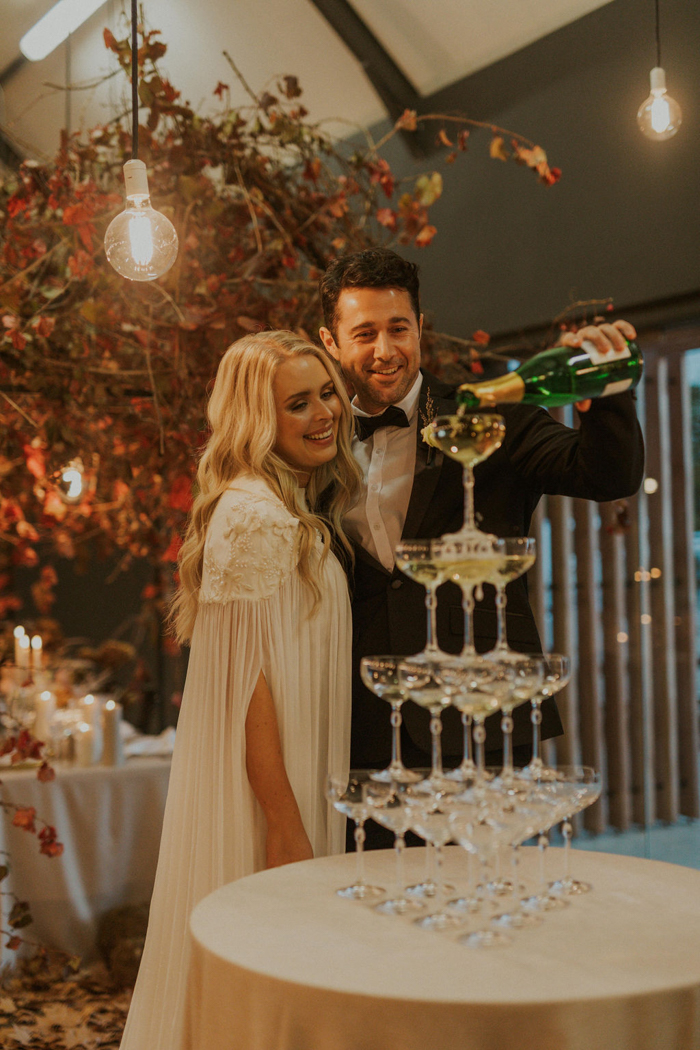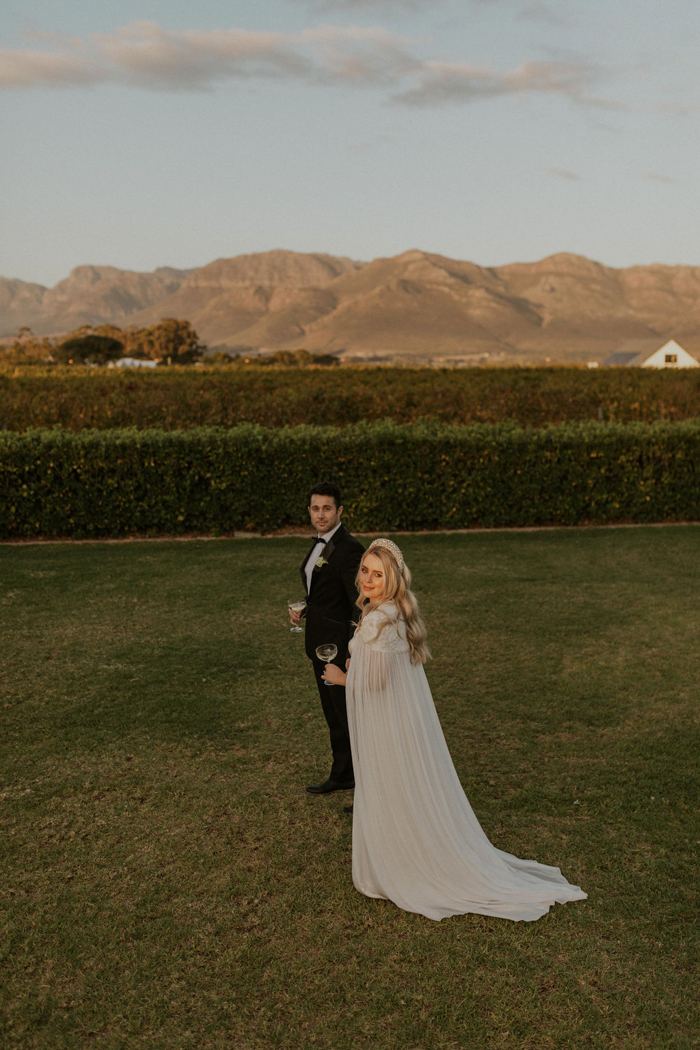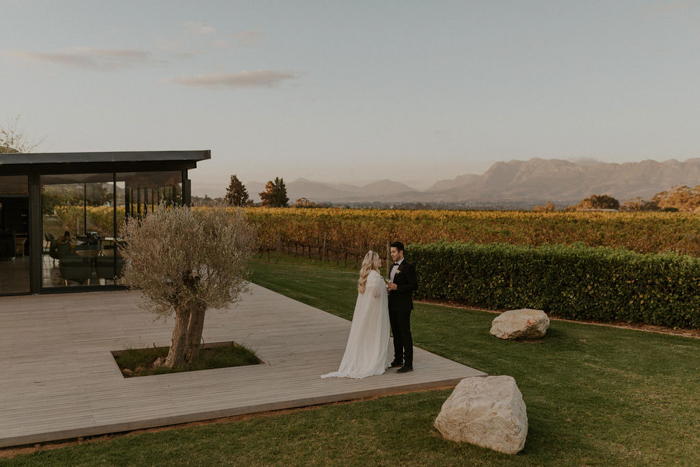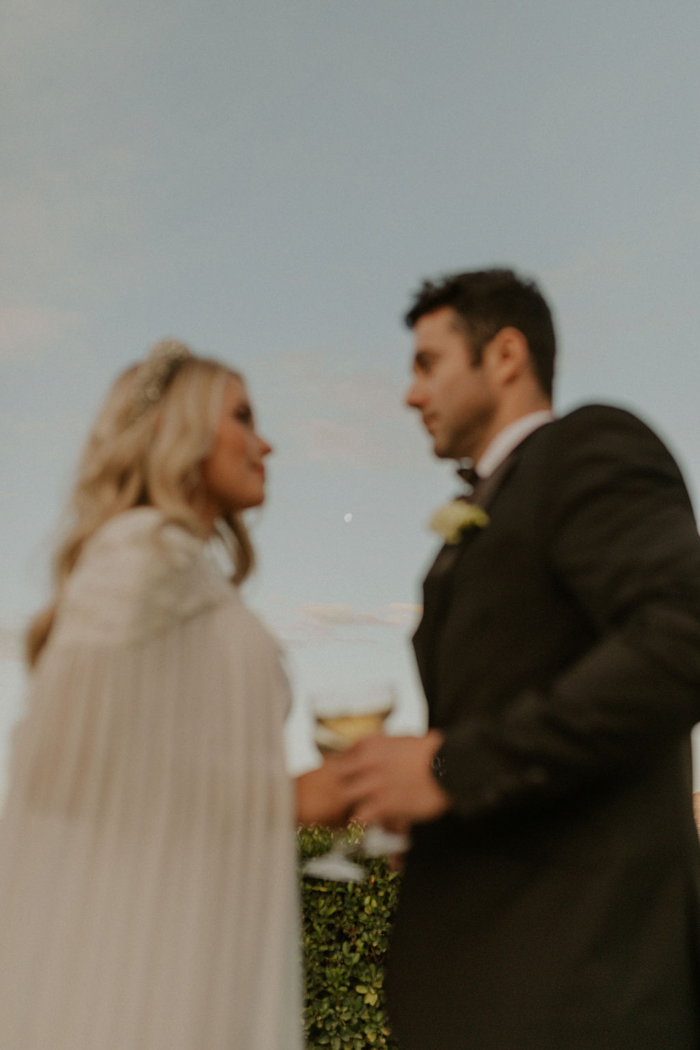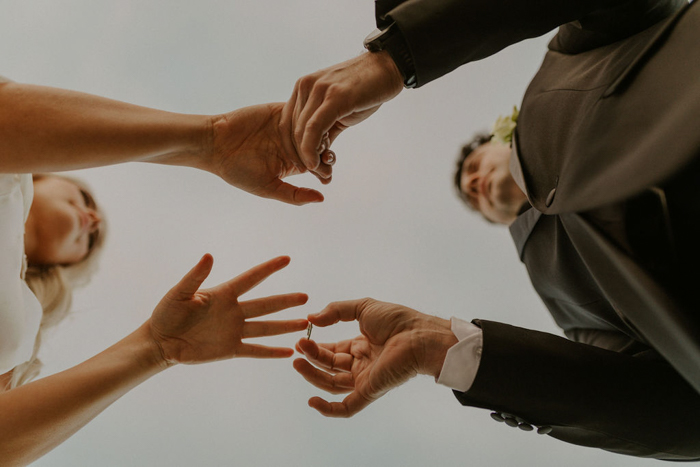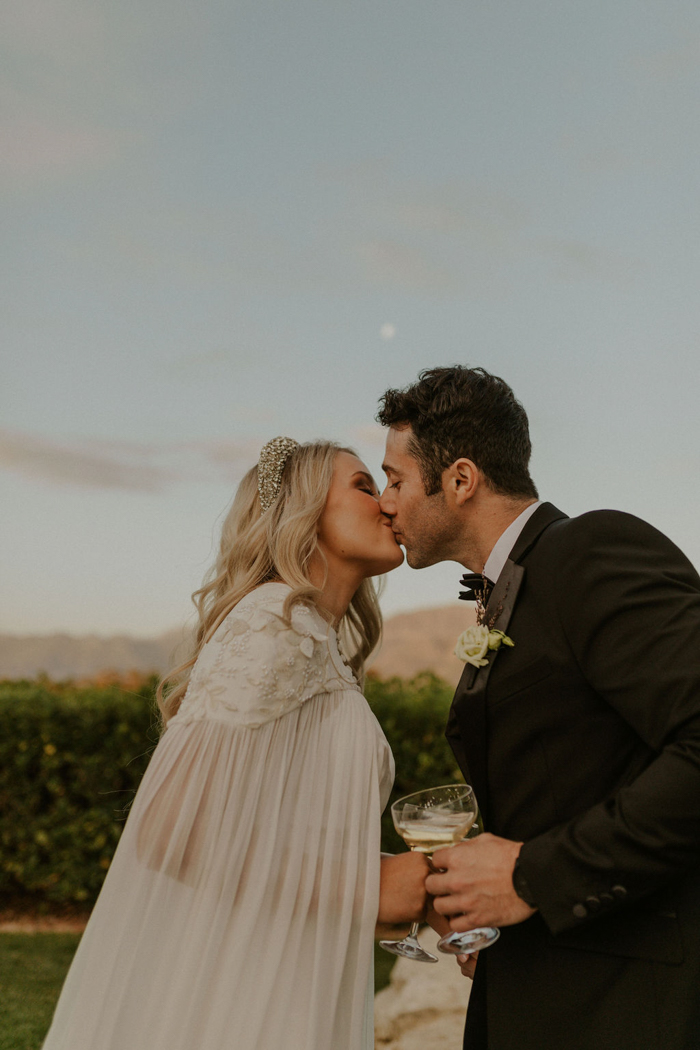 Thank you to Grace Charlotte Photography for capturing this naturalistic autumn wedding inspiration. And, of course, shoutout to planner Denicke Cronjé of The Grand Botanist for sharing this gorgeous styled shoot with us.
Whether you put together a seasonal color palette, set the tone with your themed invitations, or match the signature cocktails to the rest of the decor—take your celebration to the next level with these cozy ideas for a stunning autumn affair.