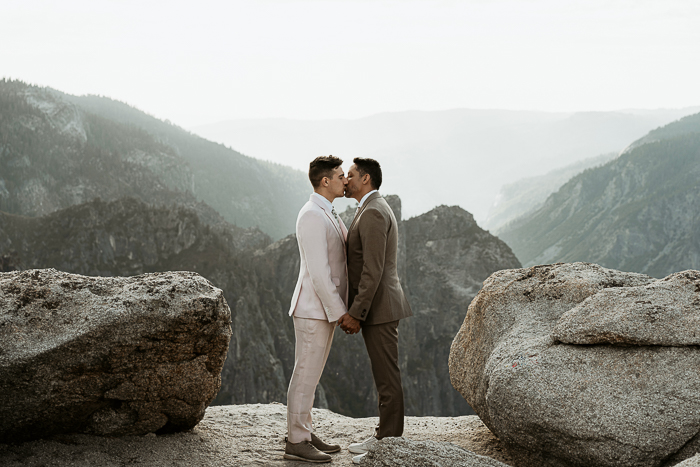 With its jaw-dropping mountain-top views, deep valleys, and iconic monoliths, there's nothing quite like a Yosemite National Park wedding. Sharing a deep love for adventure and the great outdoors, this epic spot in nature was the perfect choice for Francesco and Joseph to kick off their multi-day celebration. It started with the pair taking in the park's best views with their photographer Rylee & Co and reading love letters to one another as the sun set behind them.
The following day, they headed out to the San Francisco Botanical Garden for their ceremony among the trees. The grooms exchanged heartfelt vows in front of their friends and family under a towering redwood tree adorned with crawling greenery and florals. The celebration continued at Foreign Cinema, one of the couple's favorite restaurants. In keeping with the theme, they brought outdoor elements in through a romantic tablescape featuring a mixed foliage garland with white and blush florals and candles in glass cylinders.
While they had always envisioned a day focused on just the two of them, the pair got the best of both worlds by drawing out the festivities to include their closest loved ones. And it all came together seamlessly thanks to their planner, Boheme Events. If you love the thought of extending your celebrations, scroll through these fabulous images for ideas sure to inspire your own dream wedding.
The Couple:
Joseph & Francesco
The Wedding:
Yosemite National Park, California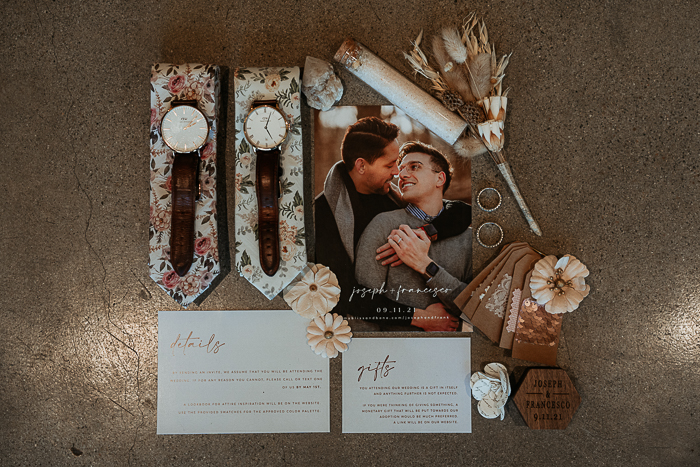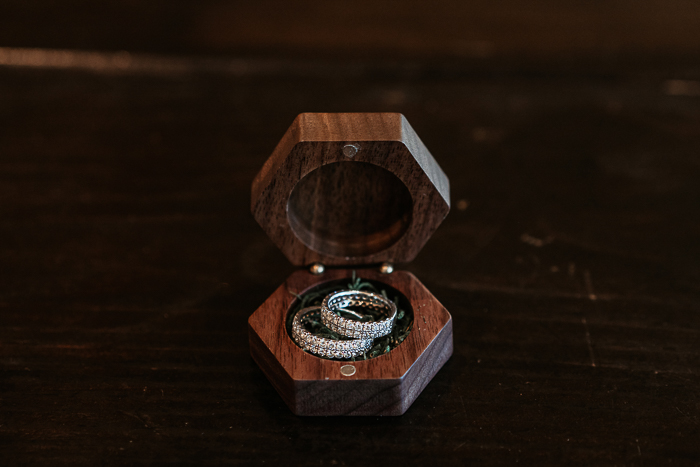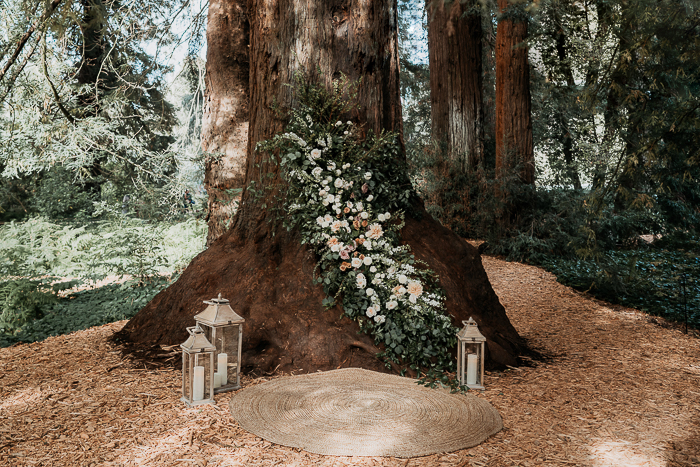 Why They Wanted A Yosemite National Park Wedding & A San Francisco Celebration With Loved Ones
Since we wanted our wedding pictures in Yosemite, we chose the ceremony and reception venues based on their proximity to where we were shooting the photos. We knew we wanted a location that our guests could enjoy and have things to do before and after our wedding. San Francisco was the perfect choice. It was the nearest city, one we both love, the place where we had our first vacation together and had plenty of events for people to do. We chose the Botanical Garden to keep the same outdoors theme. There is this beautiful giant redwood that we had our altar in front of. For our dinner reception, we chose Foreign Cinema, one of our favorite restaurants, and their food quality is superb.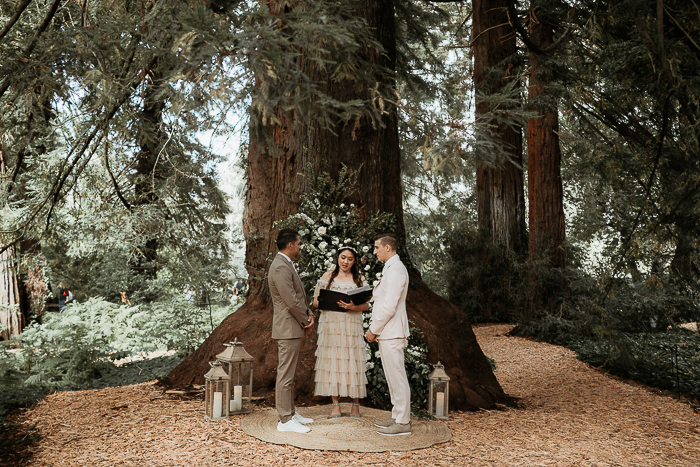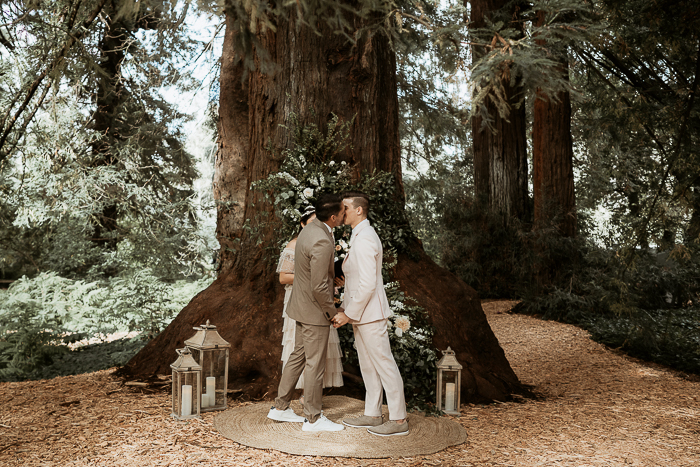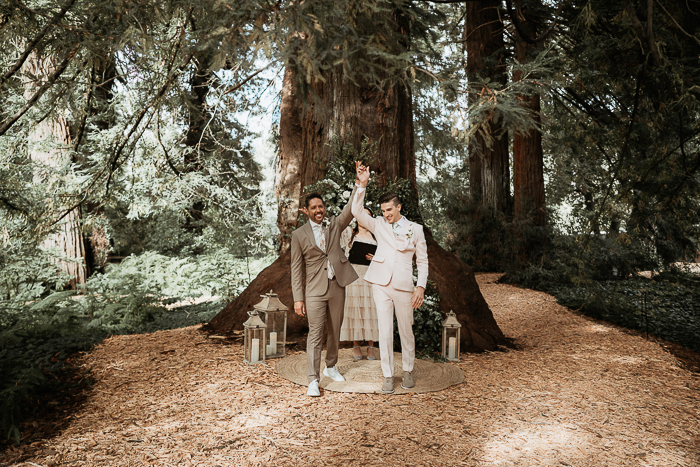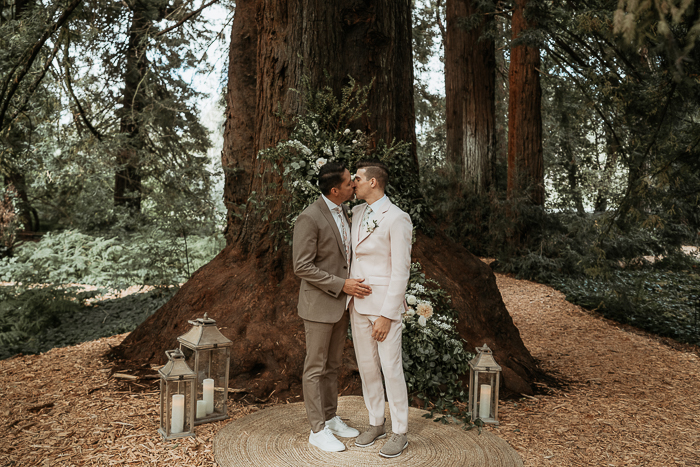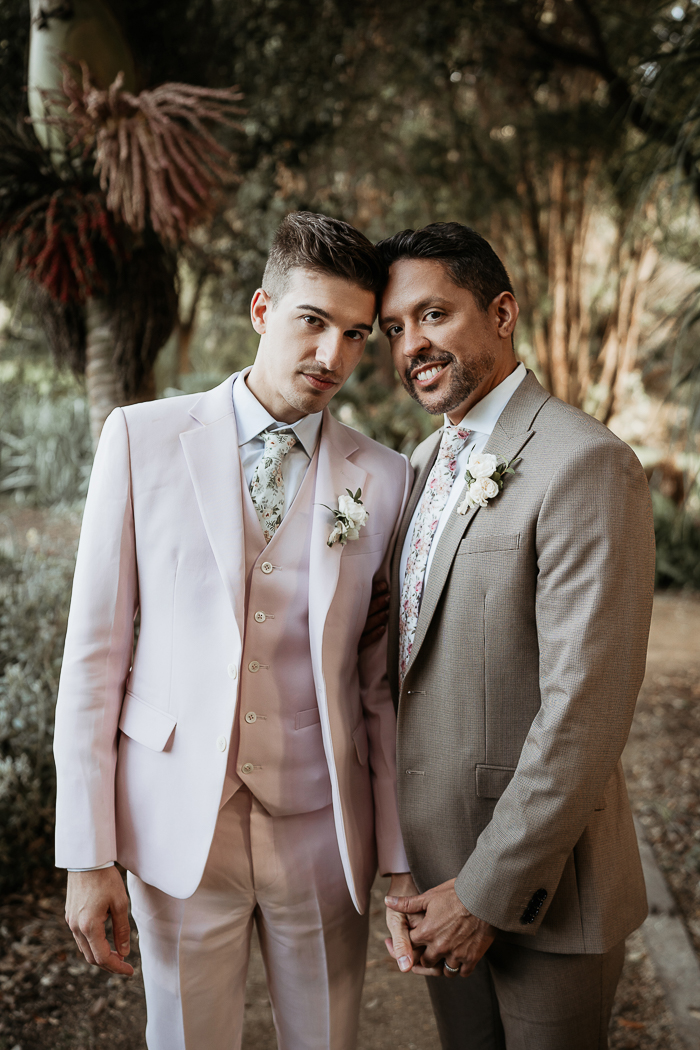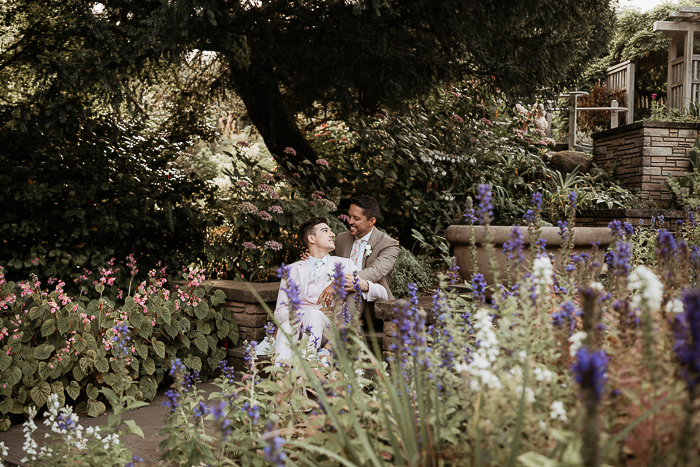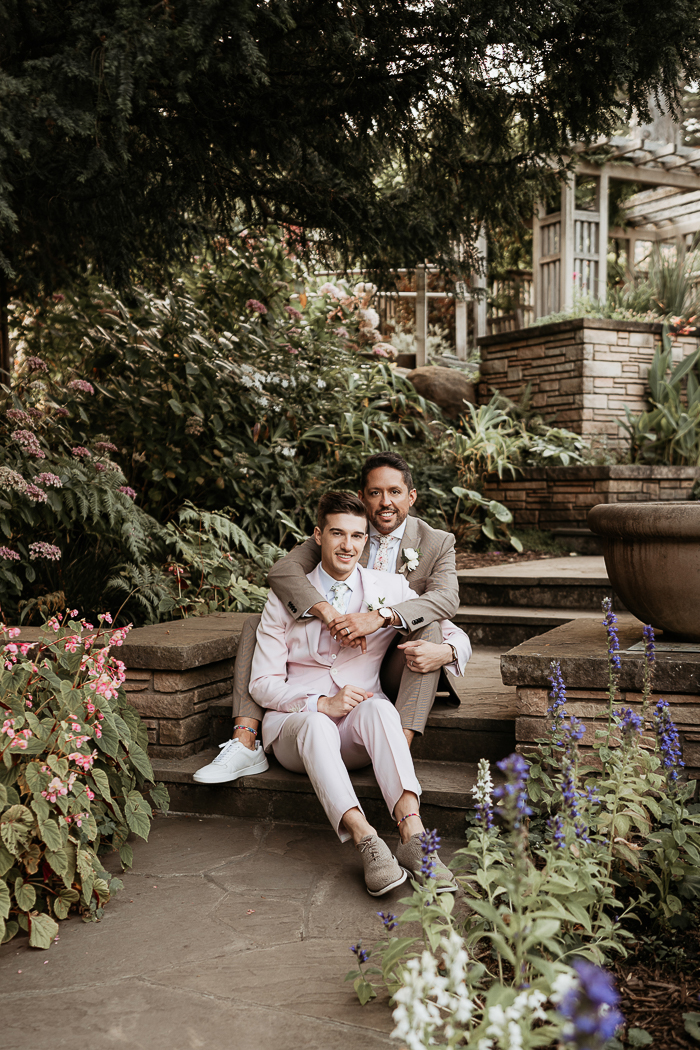 Capturing Epic Sunrise And Sunset Yosemite Portraits
The day spent taking pictures at Yosemite is something we will never forget. We woke up at 3 am to take sunrise pictures at Glacier Point, standing over cliffs and looking down over the beautiful landscape of Yosemite National Park. We ended the day with sunset photos and read the letters we wrote to one another at Taft Point. The pictures captured were incredible and were everything we both had hoped and imagined they'd be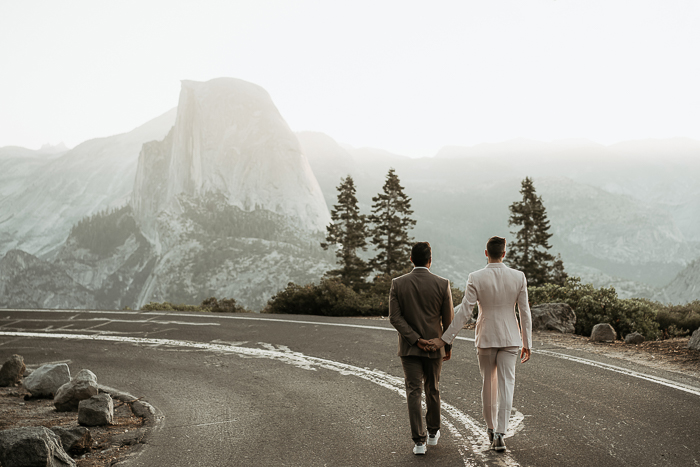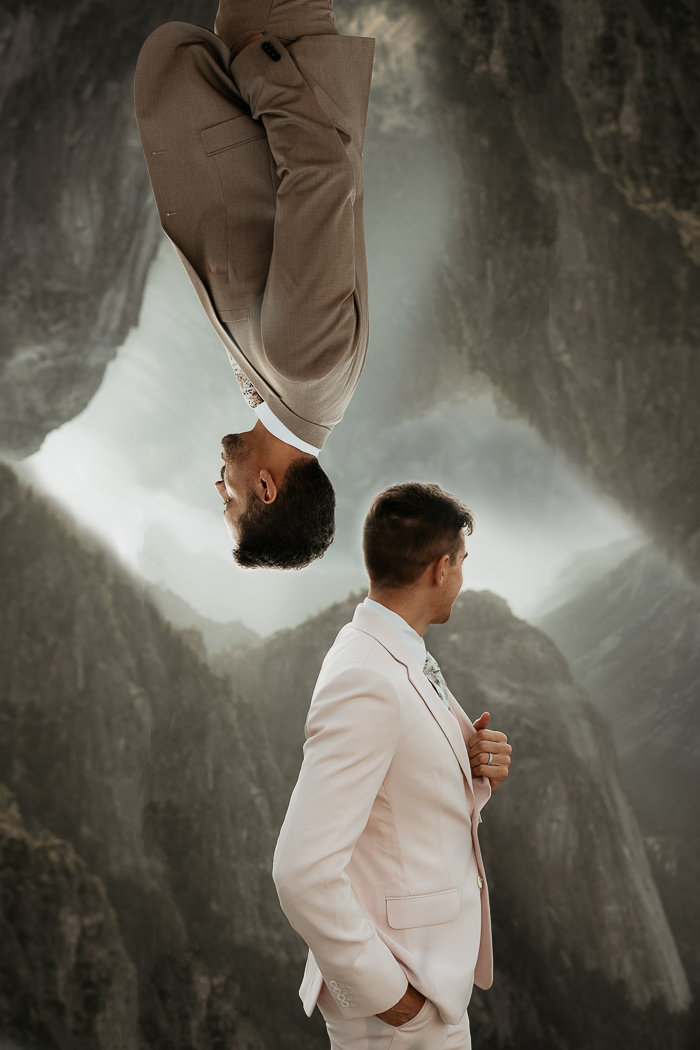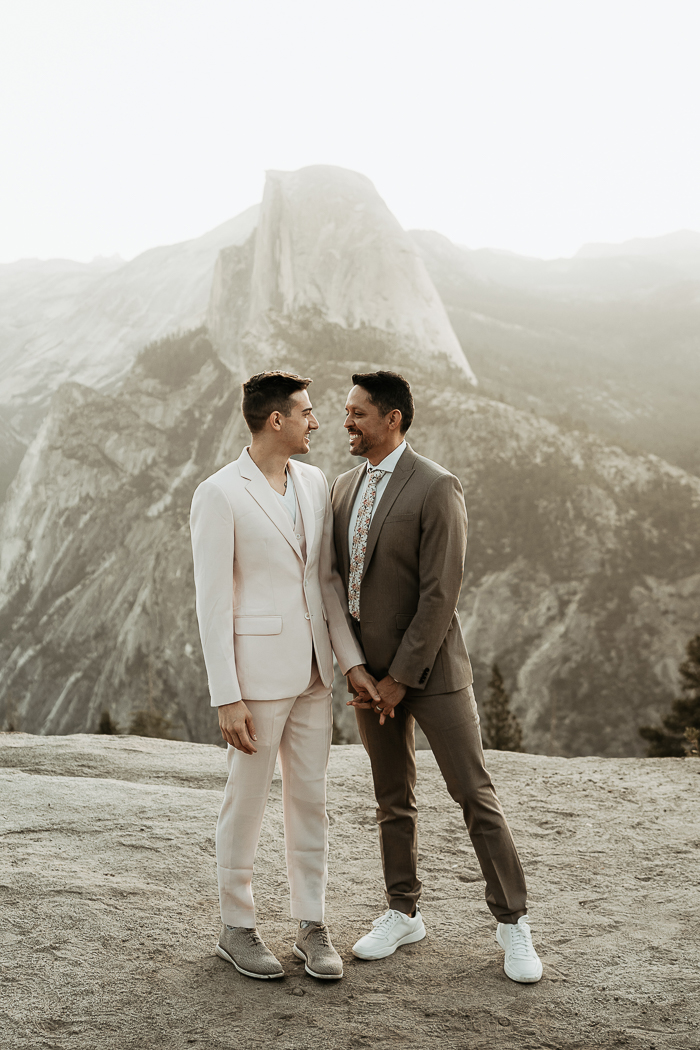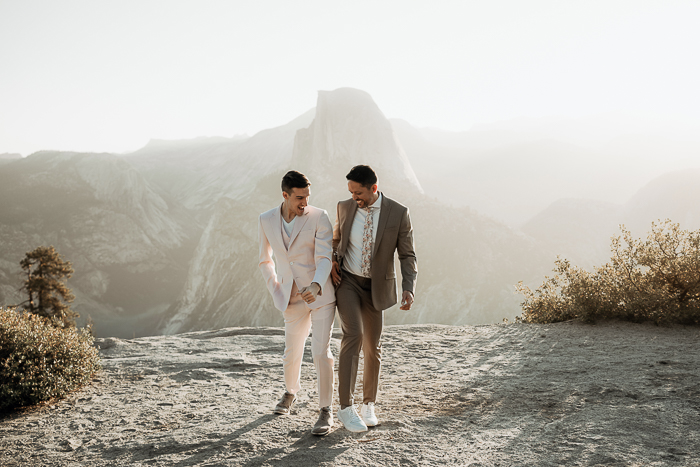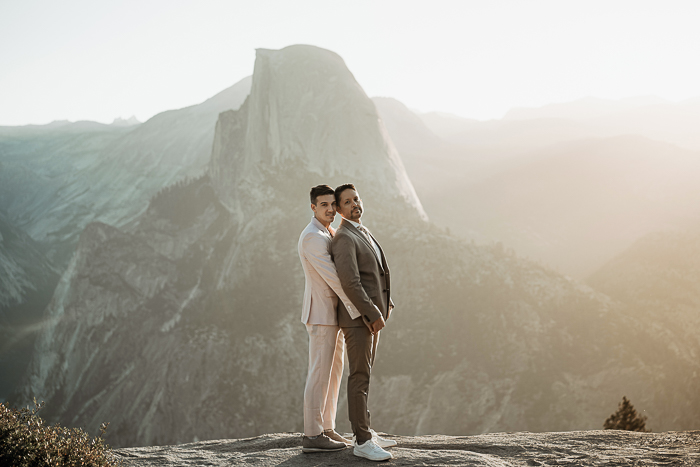 Personalizing Their Wedding Through Intentional Choices
Our wedding was quintessentially us. We both love nature, hiking, and a flair for the dramatic. When choosing our vendors, we consciously decided to employ female-owned companies because we're both avid believers in equality. Since our guest list was small and only composed of our closest friends and immediate family, we included a color palette and images for suggested styles for everyone to wear in our wedding invite. We wanted our pictures to show a cohesive color and style theme. We had our complementing suits custom-made as well. We wrote our vows, and our officiant was our first and one of the closest friends we met in medical school, so her words were also specific to us. Lastly, for the reception, we chose two tequila-based signature cocktails named after our pets, and our wedding cake looked more like art than a cake but still tasted amazing, something we were unwilling to compromise on.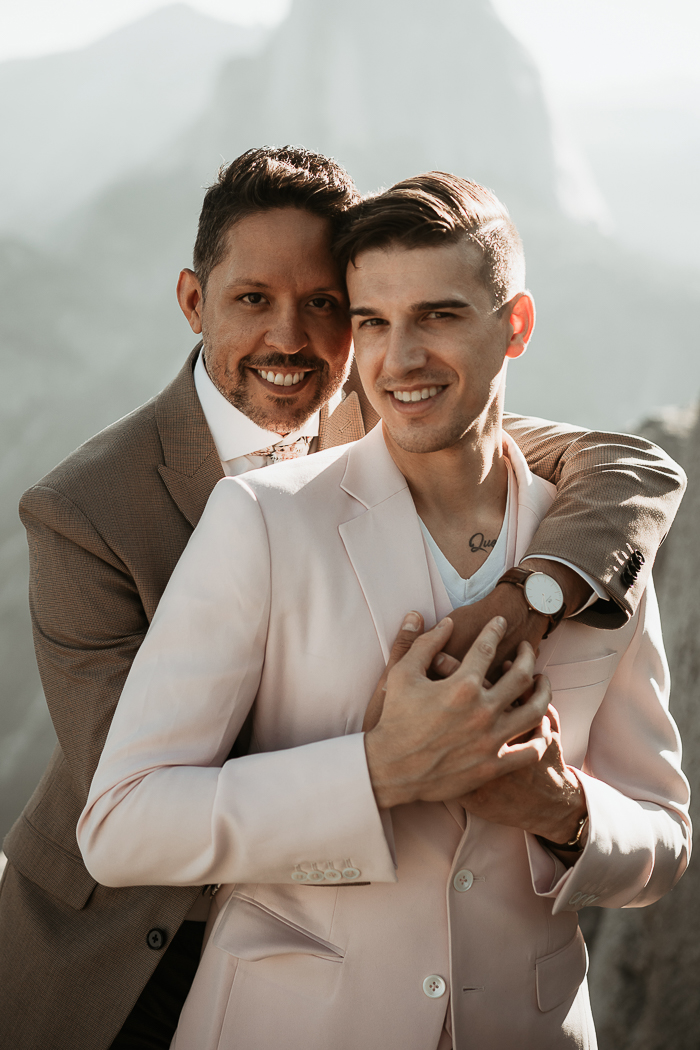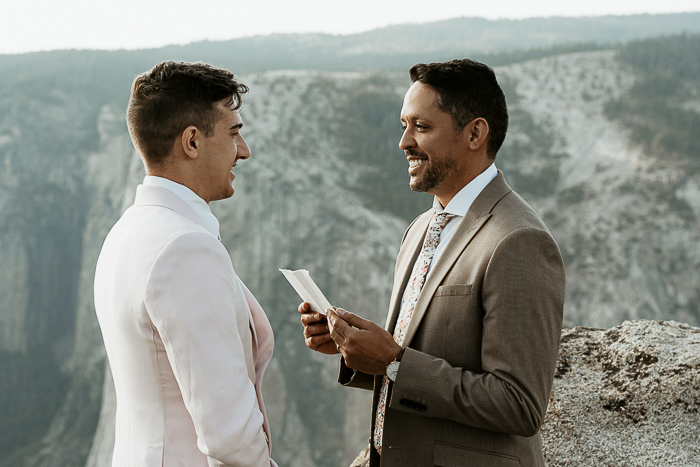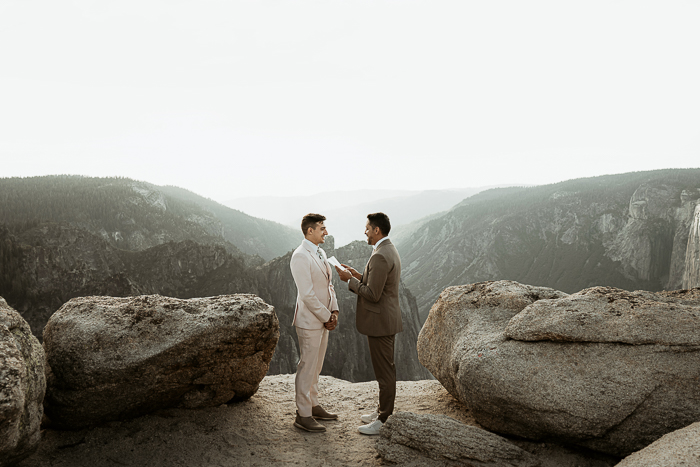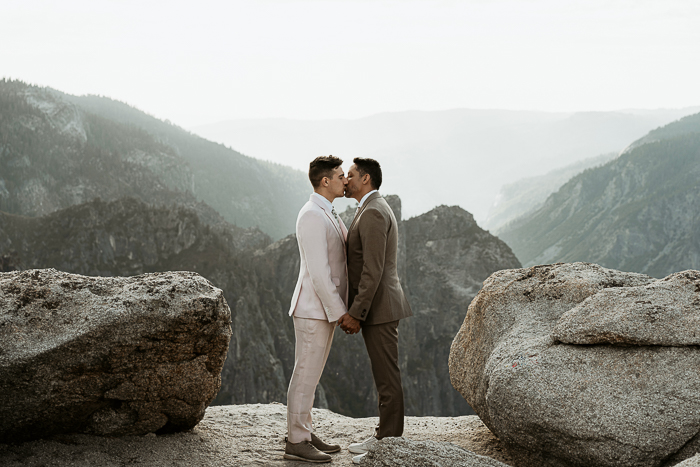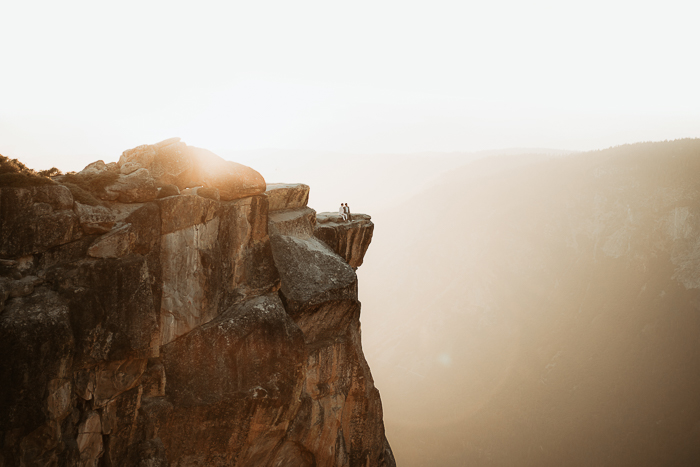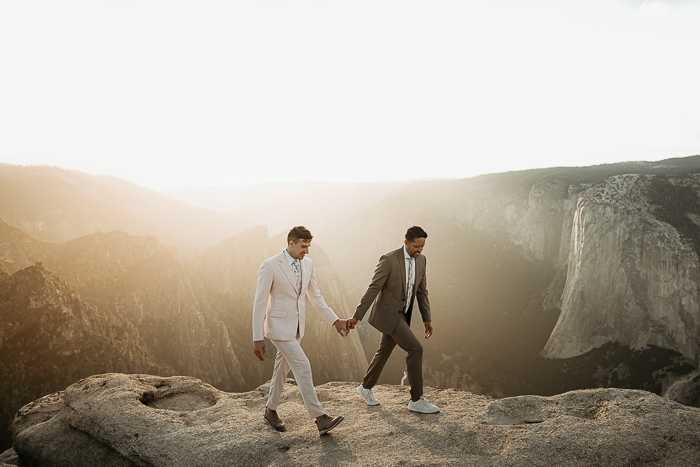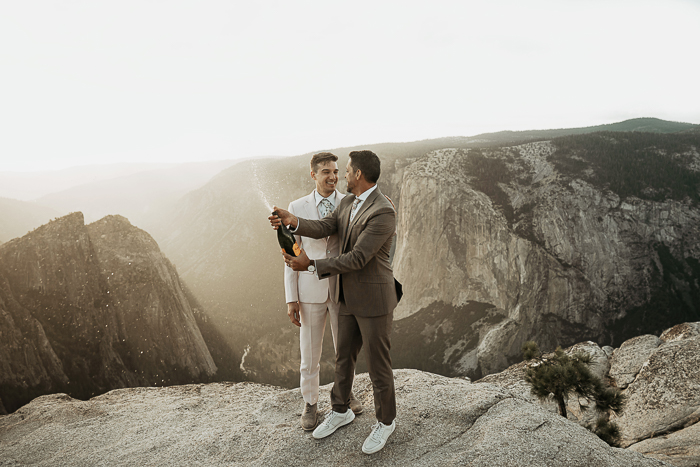 Keeping Their Guestlist Small While Including Other Loved Ones On Zoom
Given the timing of our wedding during the pandemic, the most crucial aspect was our guest list. We had to keep the wedding small, and narrowing down our initial list of guests was difficult. Thankfully, we were able to send a Zoom link out for all the other people we, unfortunately, couldn't have attended in person.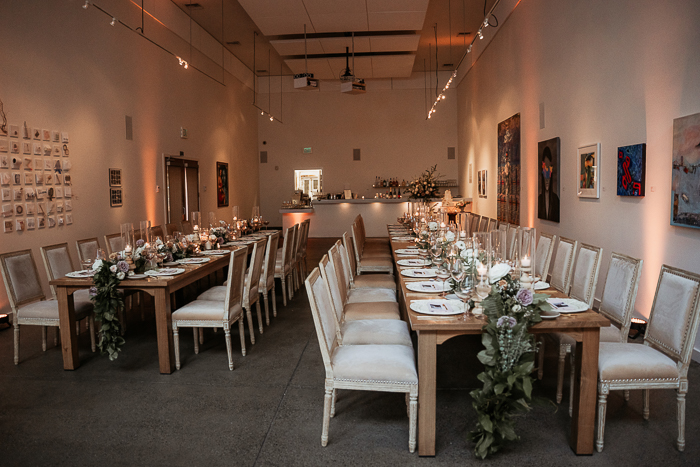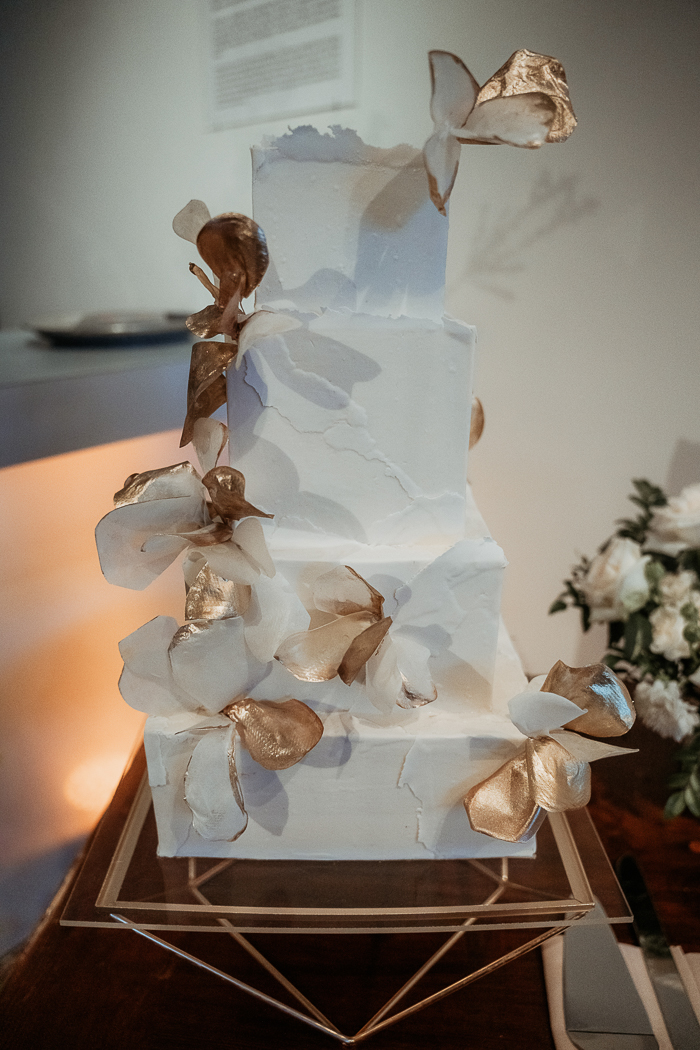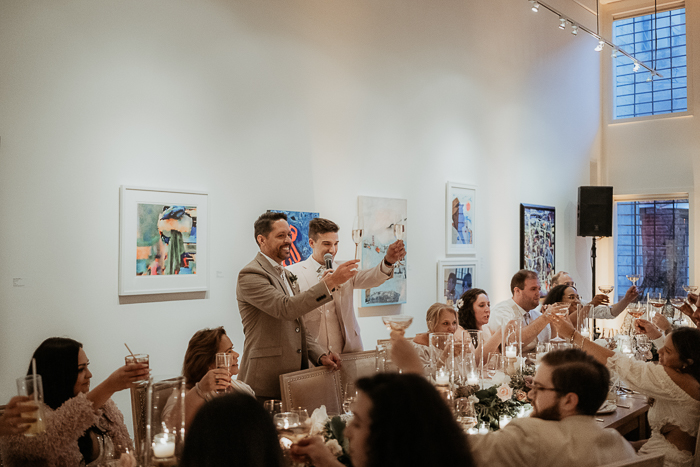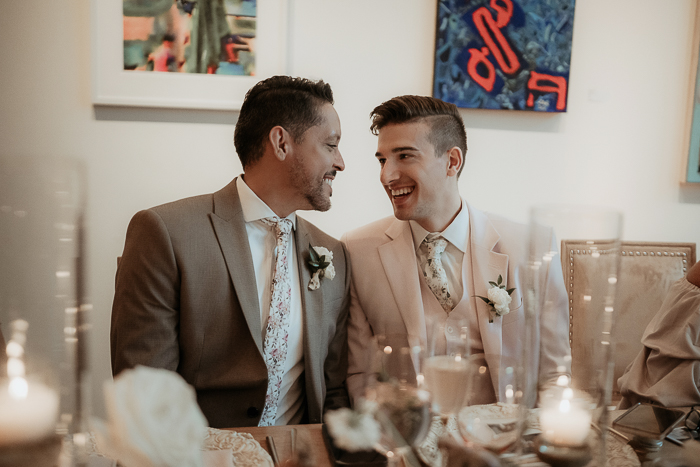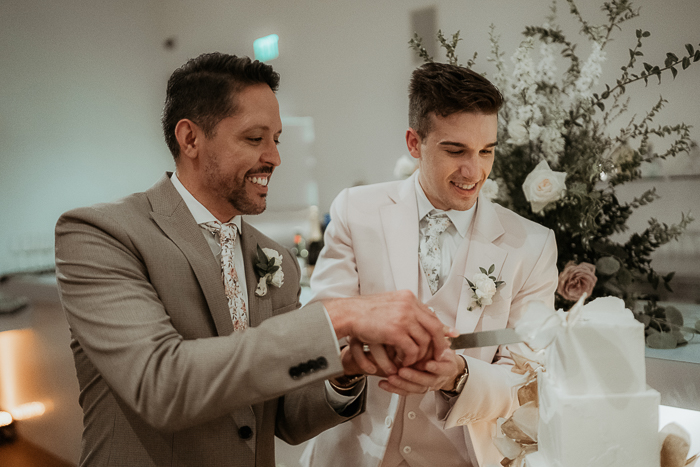 Congratulations to Francesco and Joseph on their multi-day Yosemite National Park wedding. And big thanks to Rylee & Co for capturing every gorgeous detail and swoon-worthy moment of their celebration.
A multi-day wedding is a great way for couples to have plenty of time to celebrate, catch up with loved ones, and get those epic must-have photos. Whether it's splitting up events to span multiple days or adding more activities, the choice is yours and your partner's. And with the right vendor team by your side, anything is possible!