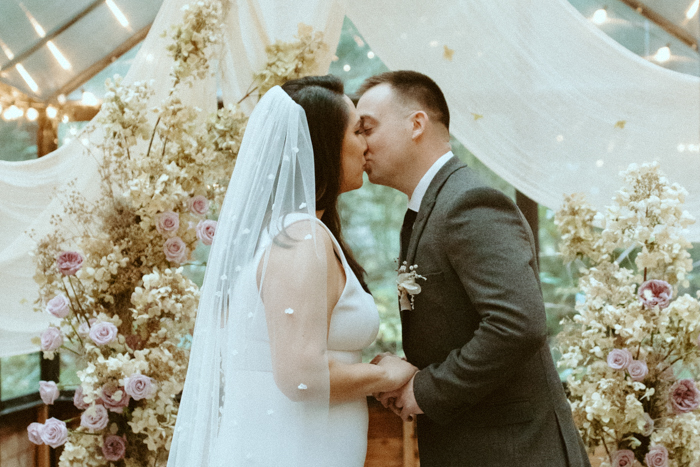 James and Veronica dreamed of a quiet elopement in the middle of the forest. And they succeeded in doing just that. Everything they had hoped for and more came true at their Oregon Airbnb wedding. What's more romantic than declaring your love to your soulmate while surrounded by sky-high trees, moss-covered walls, and a hazy mist?
Using a soft ivory and mauve color palette, whimsical florals, flowy drapery, and twinkling lights, they turned the little greenhouse in the middle of the woods into an enchanting space for their "I dos." Their ceremony felt even more sacred because of how private and magical the woodland was. After exchanging emotional vows and a spectacular confetti toss, they enjoyed an intimate reception on the deck of their Airbnb cabin, which looked out over acres of private forest.
If you and your partner have been dreaming of an epic secluded woodland affair just for two, you'll want to check out this wedding. Keep on scrolling and draw inspiration from these spectacular images captured by Sadi Brooke.
The Couple:
James and Veronica
The Wedding:
Oregon, United States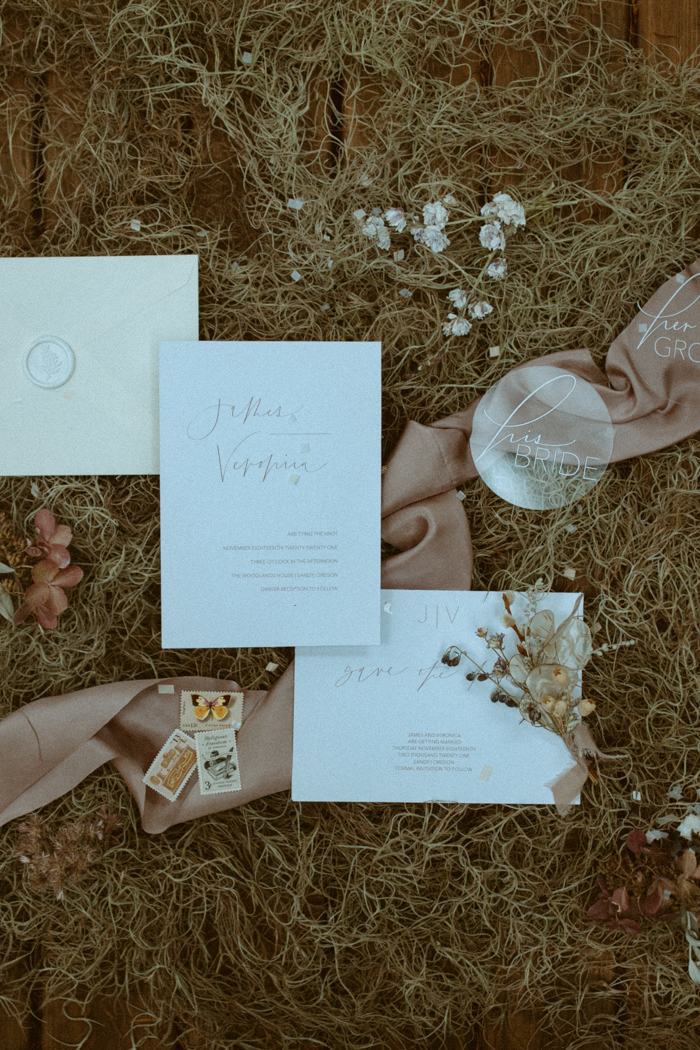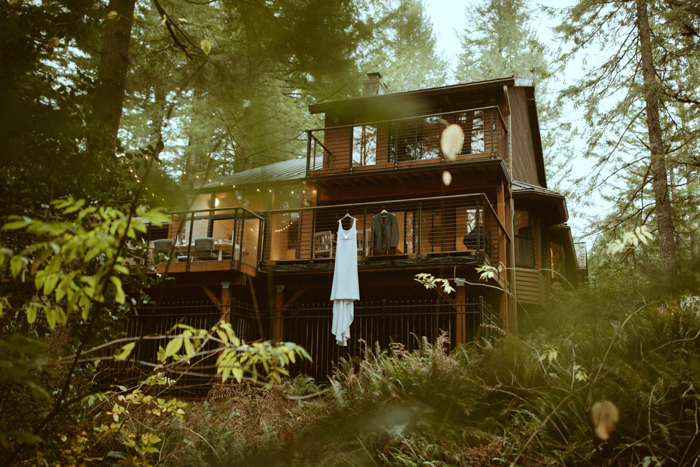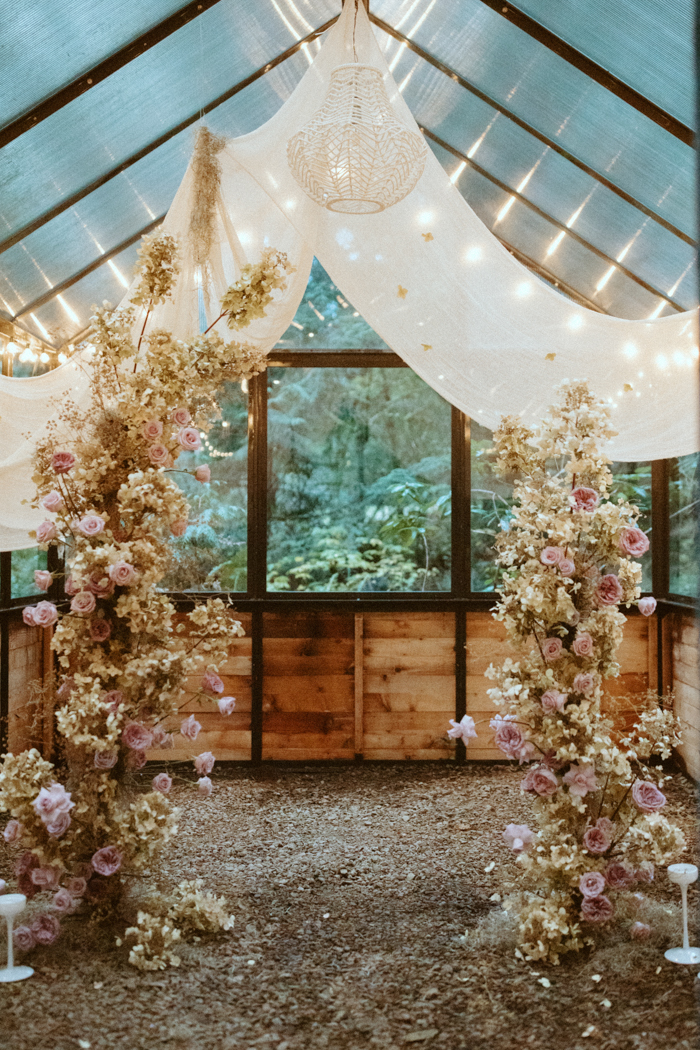 How Their Woodsy Oregon Airbnb Wedding Came To Be
We wanted a quintessential Pacific Northwest woodsy elopement feel. The amazing florals and rustic decor our planner came up with complimented the beauty of the forest and stunning natural surroundings wonderfully. The Woodlands House was tucked away in the gorgeous Oregon woods. It seemed quaint, exclusive, and ideal for our wedding. We adored how smoothly things went all day. And I'm proud of us for just being there for one other, stress-free, and enjoying the day.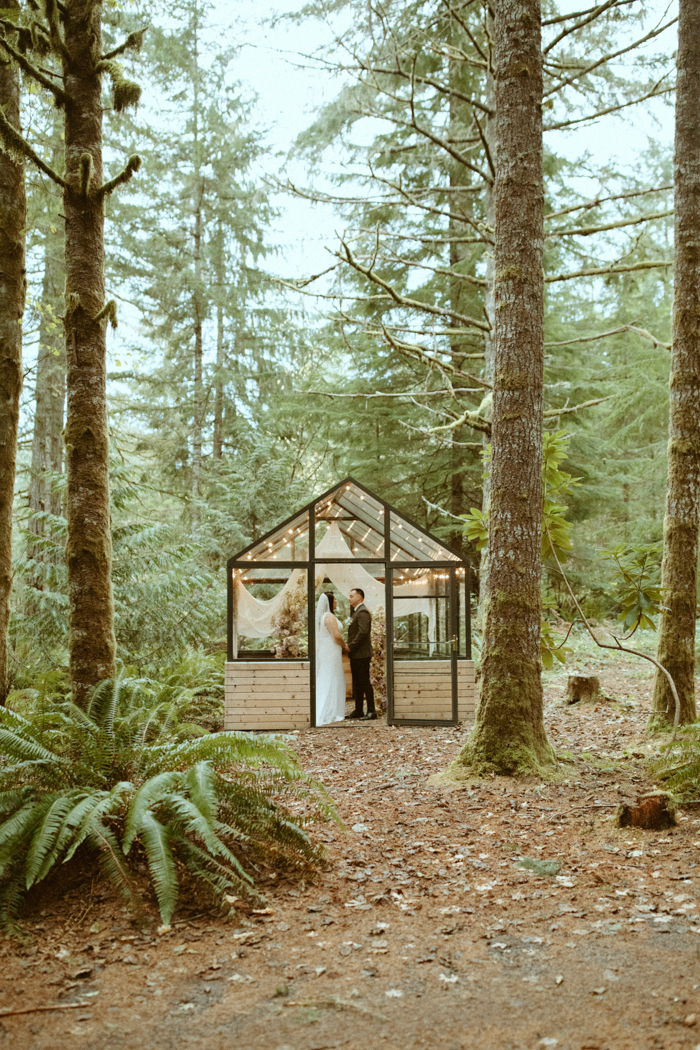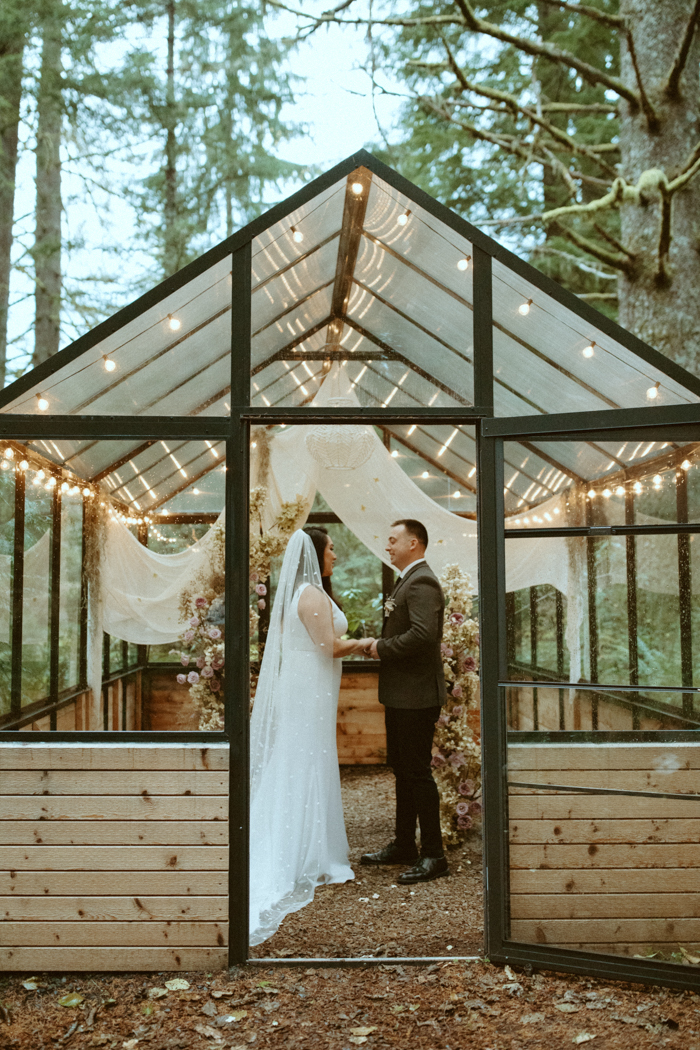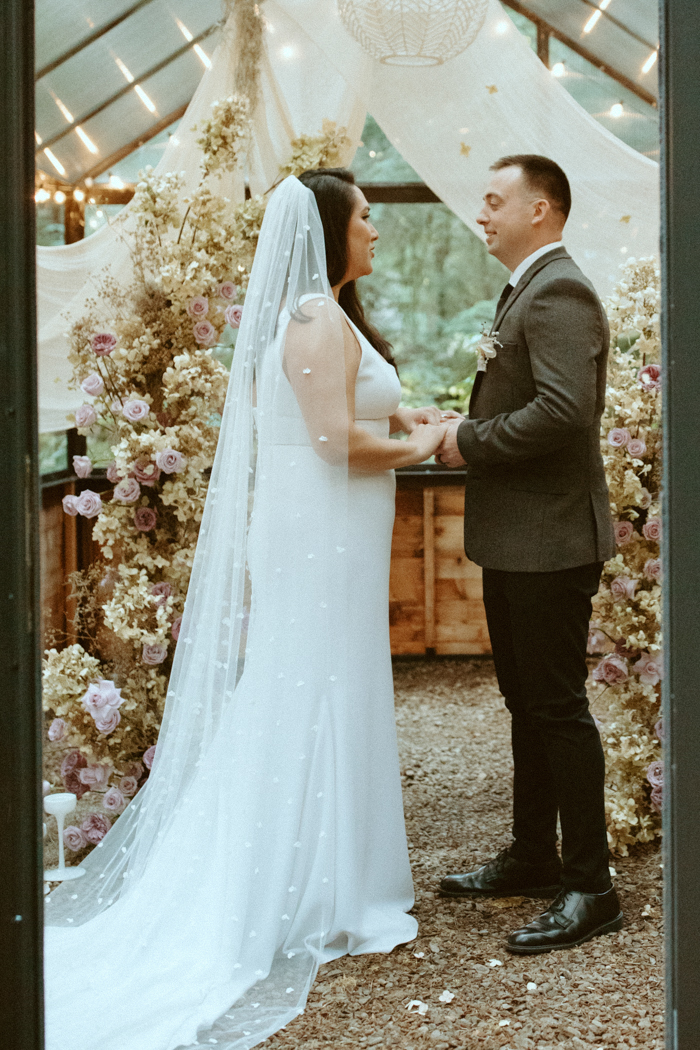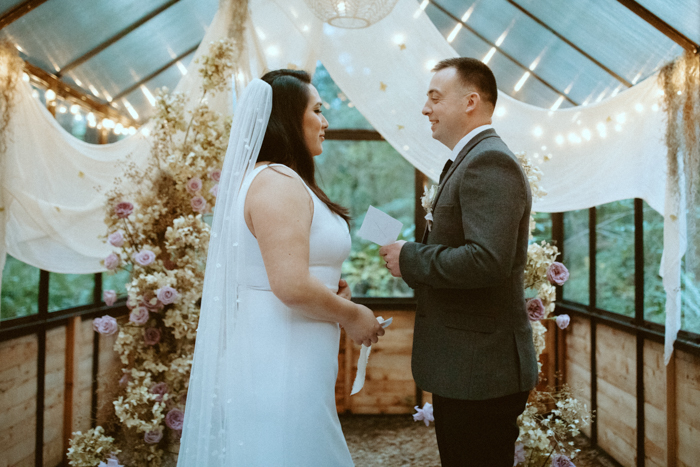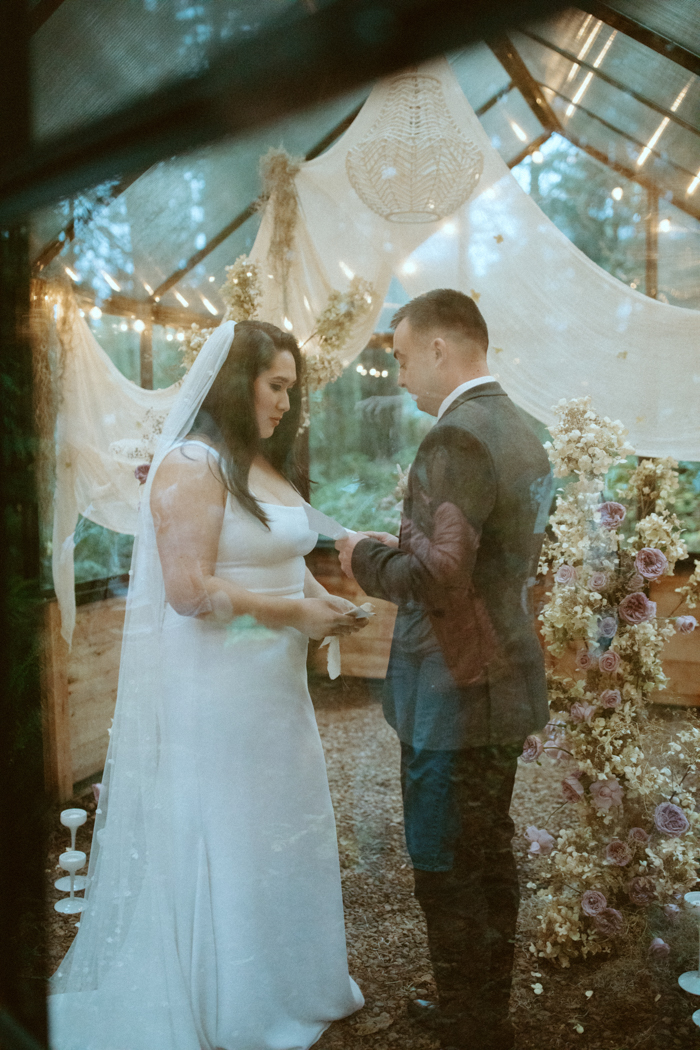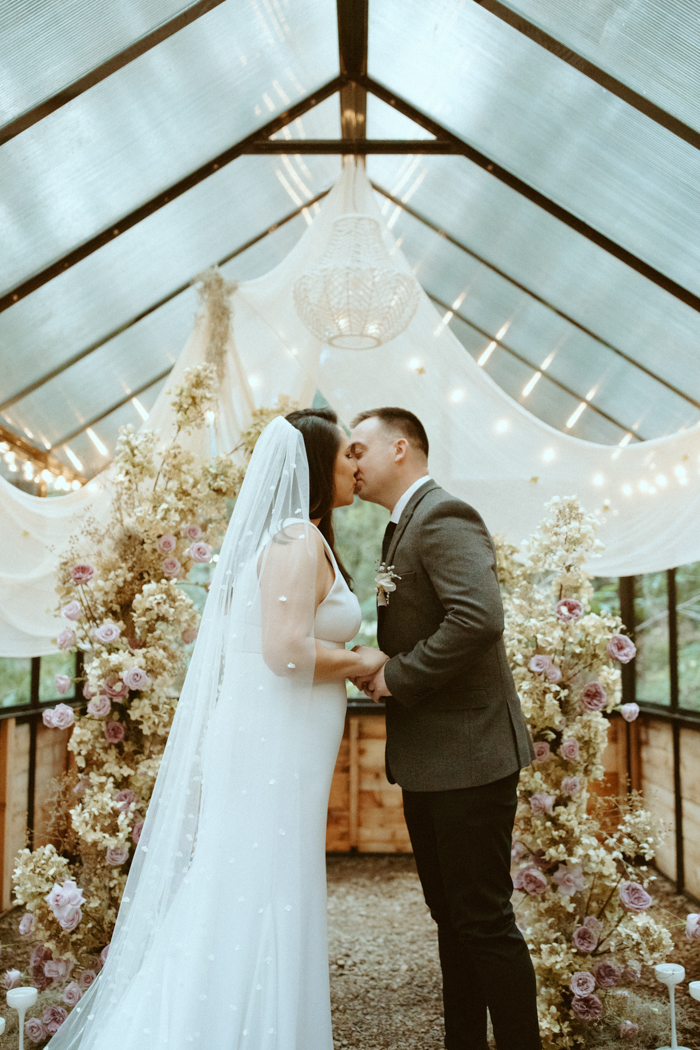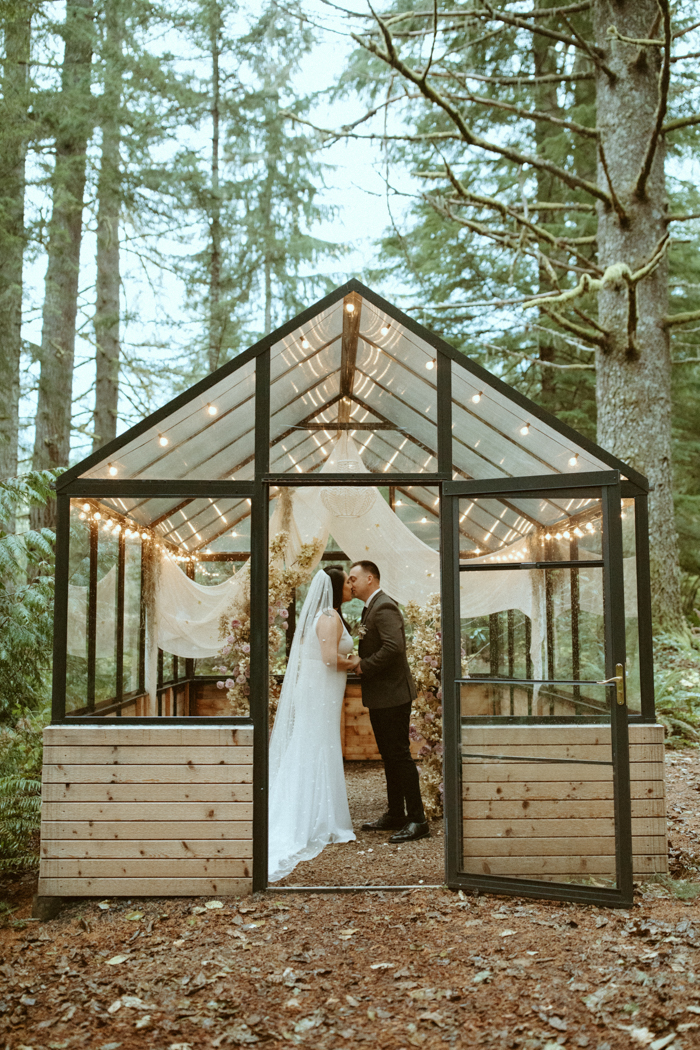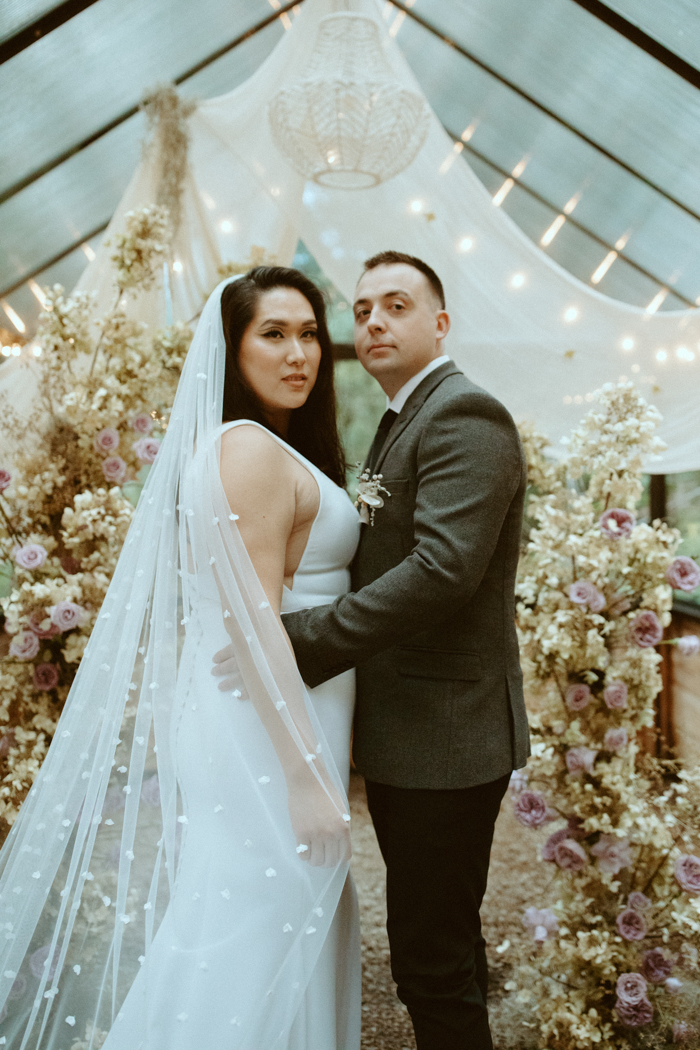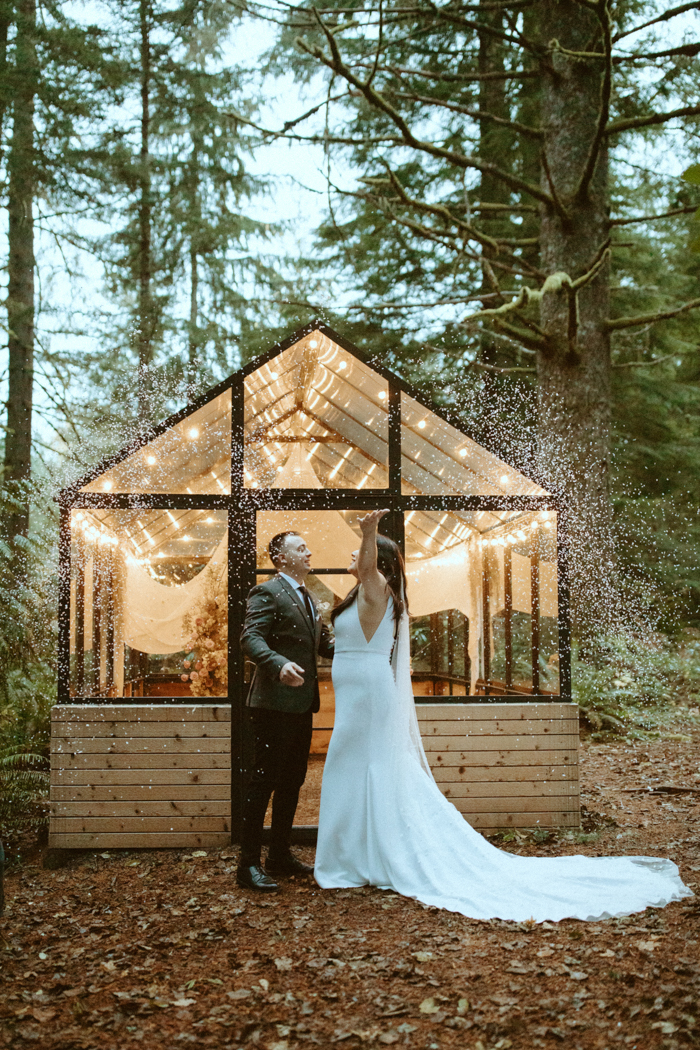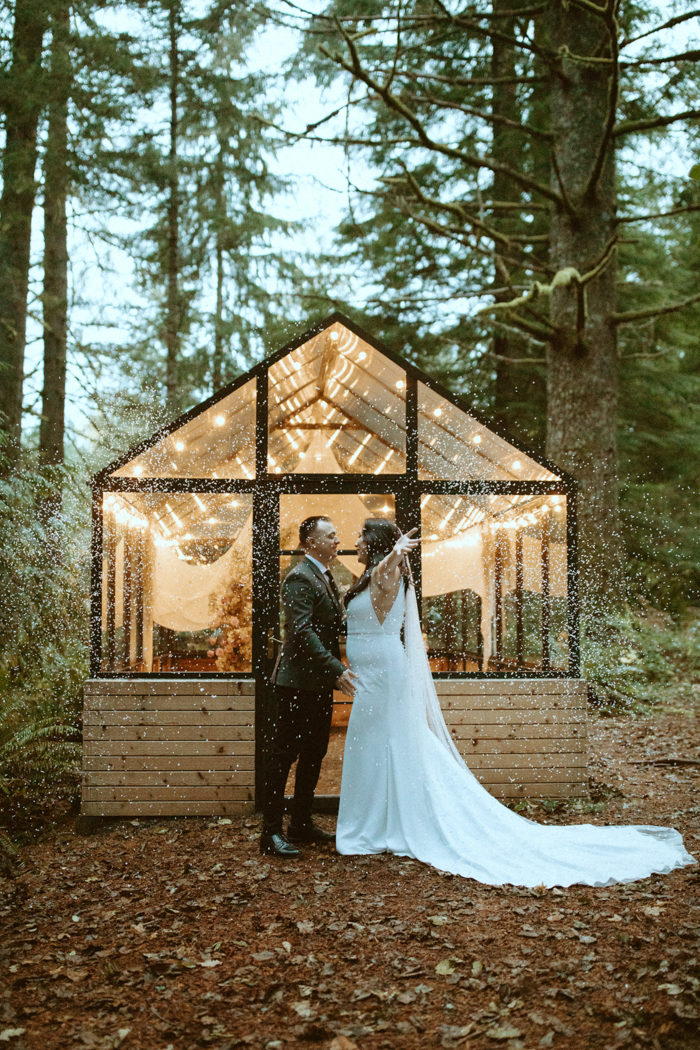 How They Set Their Wedding Budget
We decided what was truly important to us and spent money on those things. Then, after going through a list of additional factors, we chose which ones we could save on and which ones we didn't even want to include in our wedding. Our advice is don't let others pressure you into spending more than you budget. It's your day. Do what you and your partner want, not what everyone tells you to do. The day is about your love, and it can be as big or as small as you want. Don't overspend because it seems like you have to.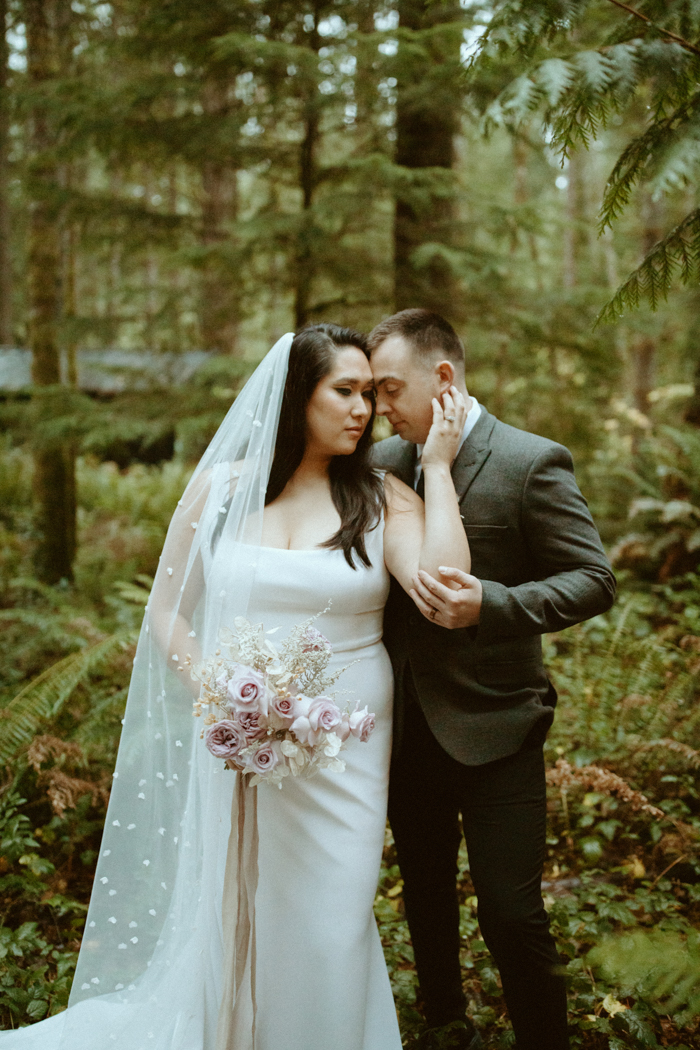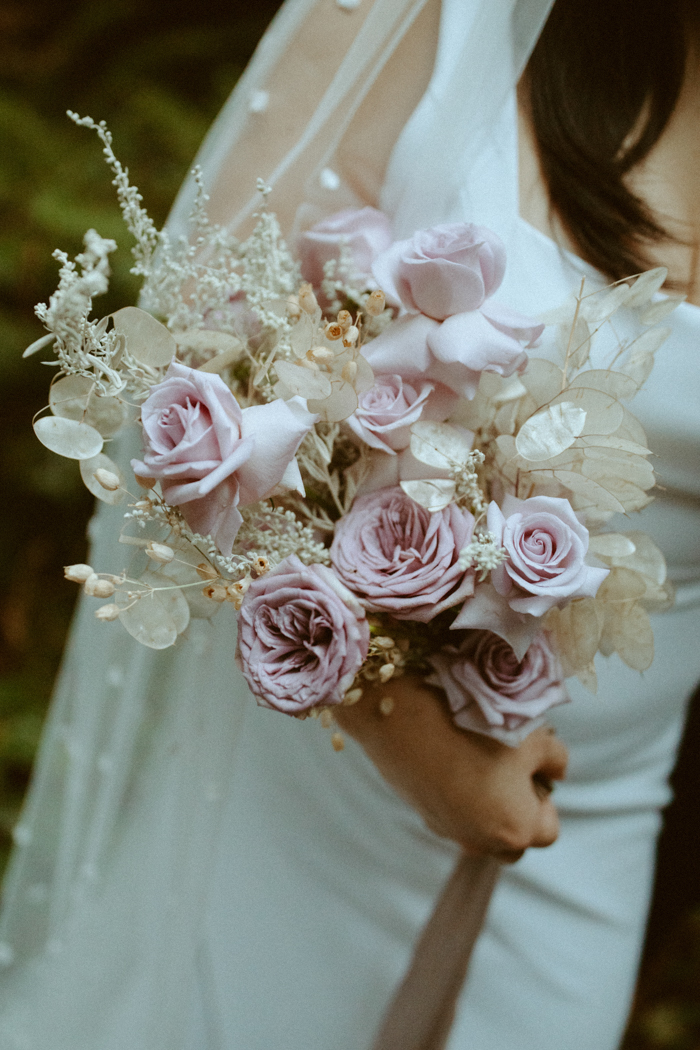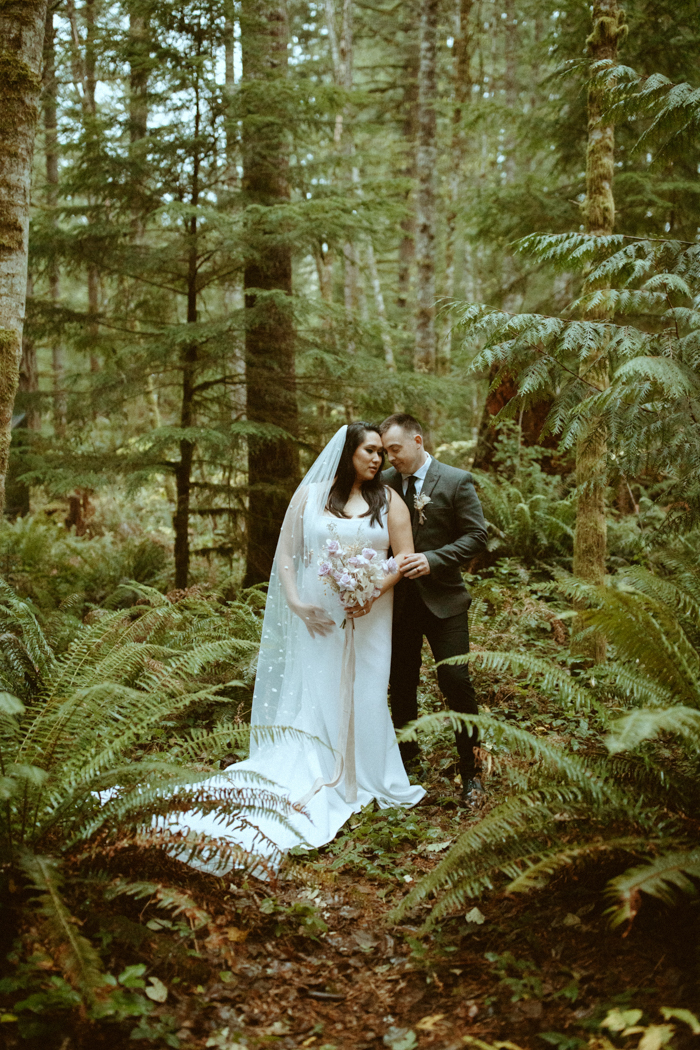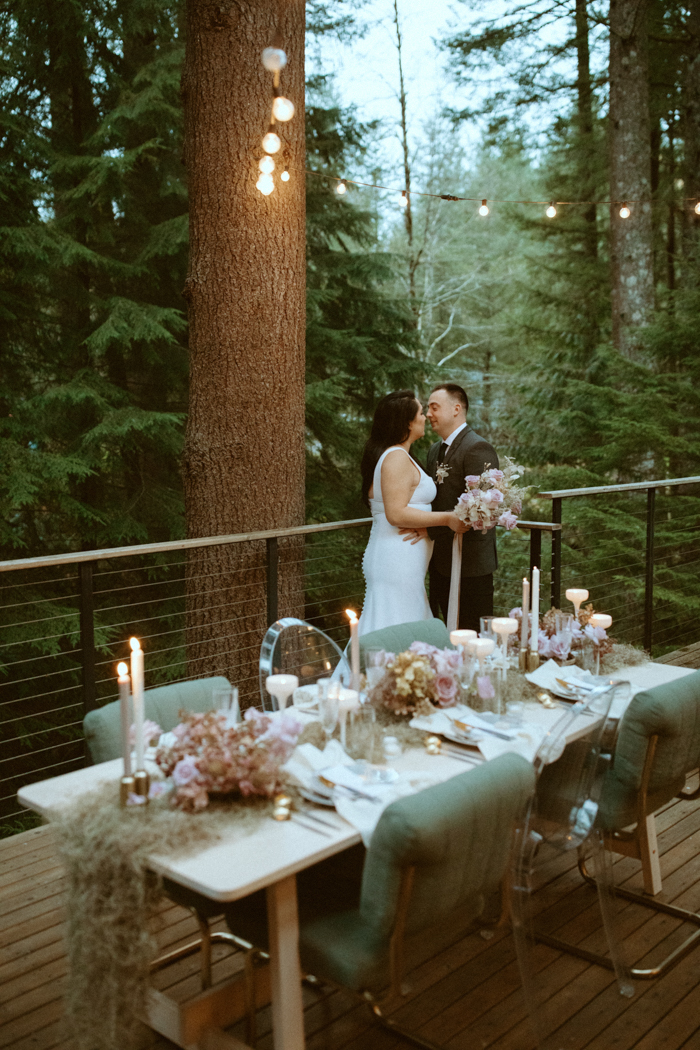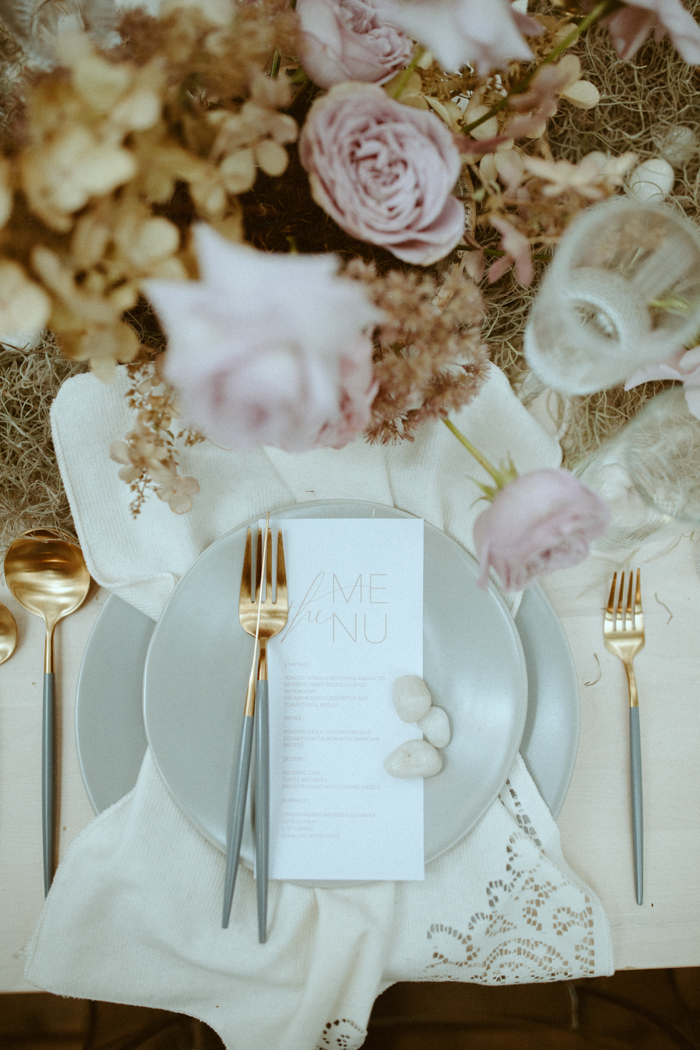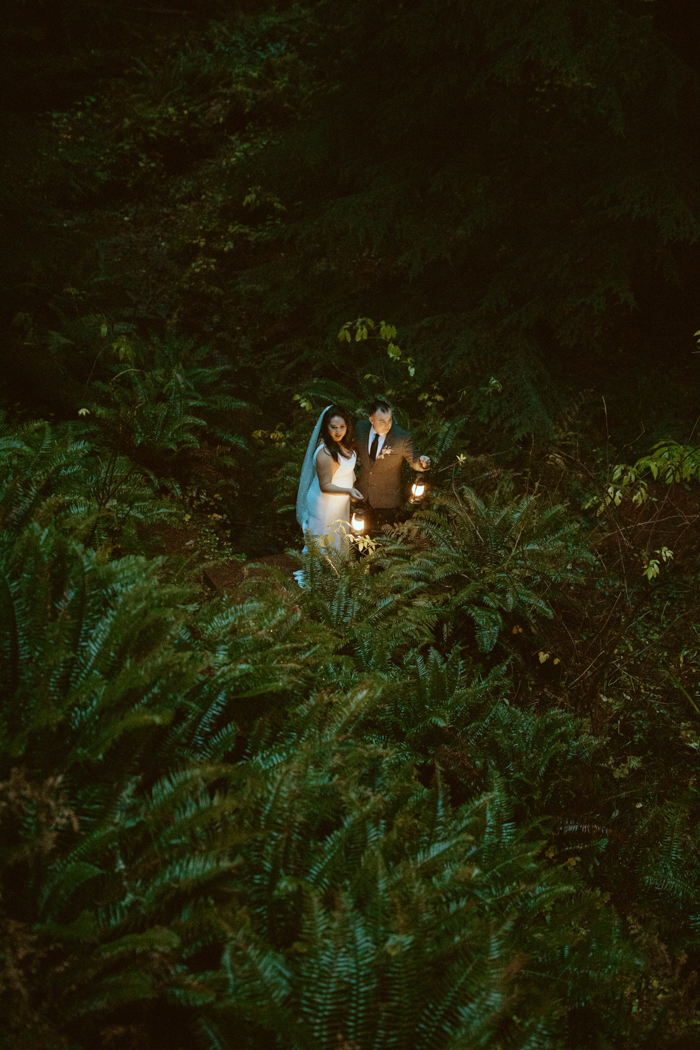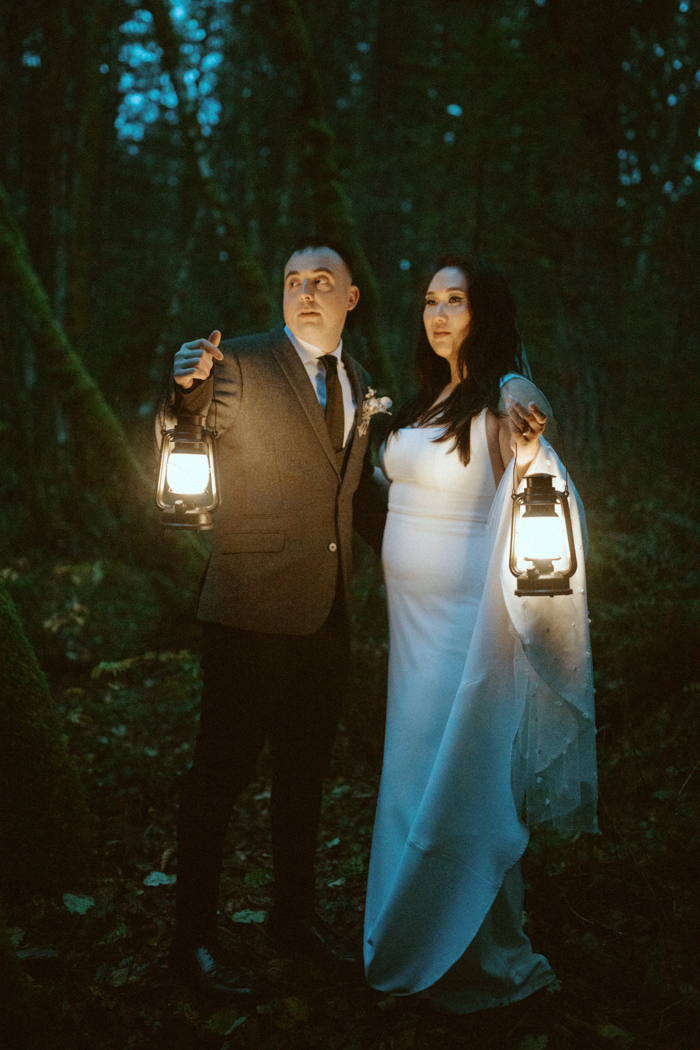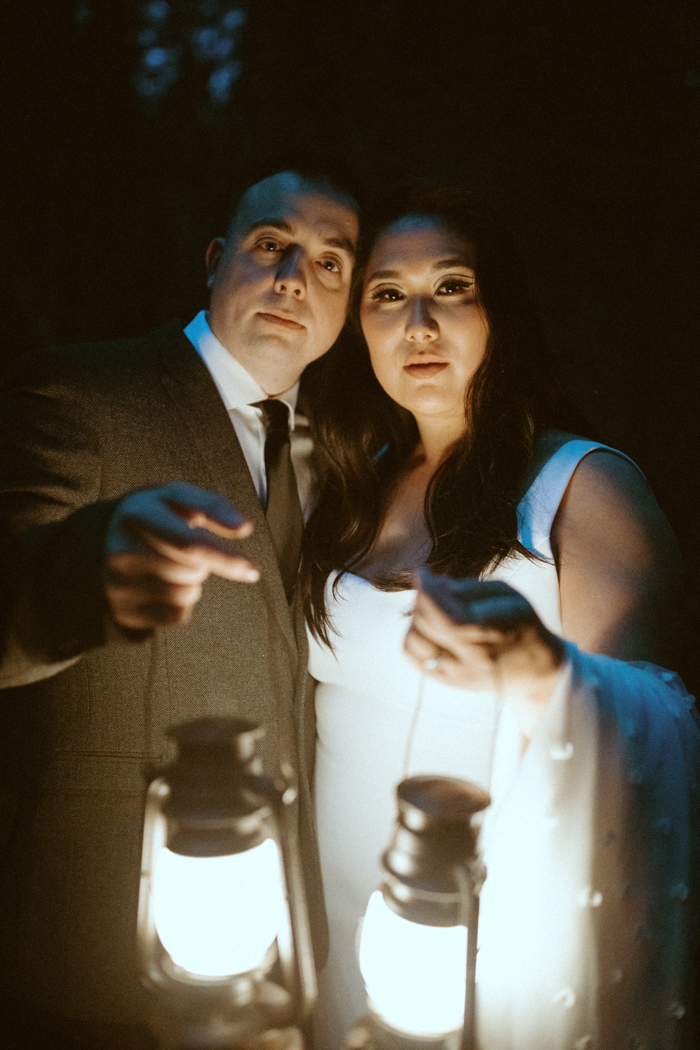 Congratulations to Veronica and James on their moody woodsy Oregon Airbnb wedding. And many thanks to Sadi Brooke for capturing the magic of their celebration from every angle. If you and your partner are searching for a unique location to tie the knot, check out these Airbnb venues that are perfect for your "I dos," no matter the size.