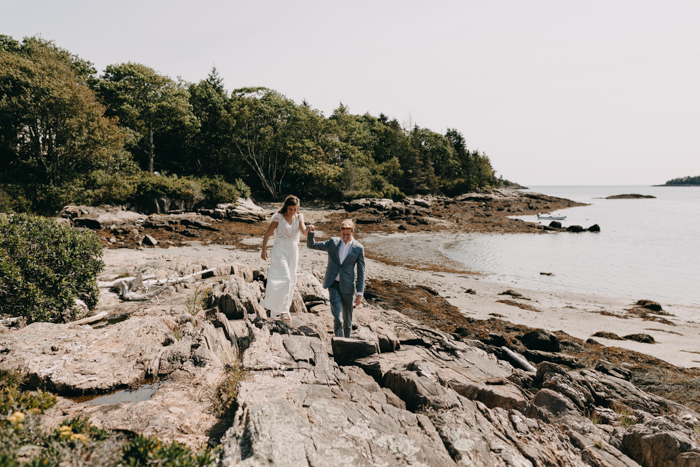 Erin and Scott wanted to bring their loved ones together for their Sagadahoc Bay wedding. For them, it meant inviting them to a place that holds some of their most cherished memories as a couple. And choosing their family's remote coastal property in Maine couldn't have been more perfect. By keeping the decor minimal, the couple let the spectacular ocean and woodland views (along with their love for one another) be front and center.
The couple and their guests started the day off with a short trek through the scenic trails to their ceremony site. Using only driftwood and tall shore grass to mark the altar, they kept the picturesque setting feeling natural and undisturbed. After promising a lifetime of love to each other, their small group headed back to the cabin for the alfresco backyard reception. Their talented vendors transformed the space with long tables covered in jute fabric, candles and dried florals in sand-filled glass containers, and string and rattan pendant lights.
Thinking of having a low-key and minimalist affair overlooking the coast? This Sagadahoc Bay wedding is just the inspiration you need. Go ahead and start daydreaming about your own waterfront event. These images by Junebug member Emily Delamater will make it impossible not to.
Junebug Member Emily Delamater's Insights On This Sagadahoc Bay Wedding
I knew I wanted to work with Erin and Scott as soon as I met them. The way they chatted about their wedding was so sincere, and each detail meant so much to them. The wedding was at Erin's family's camp in Georgetown, Maine–a remote island with such beauty and heart. They were so excited to share this incredible place with their family and friends. It was a small wedding with stunning and well-thought-out details in an earthy color palette designed by Good Lookn and florals by Luna Moss. At cocktail hour, many of their wedding guests took their drinks and walked out into the bay. You can walk hundreds of feet at low tide, and the water only goes up to your knees. It was such an extraordinary sight.
The Couple:
Erin and Scott
The Wedding:
Sagadahoc Bay, Maine, United States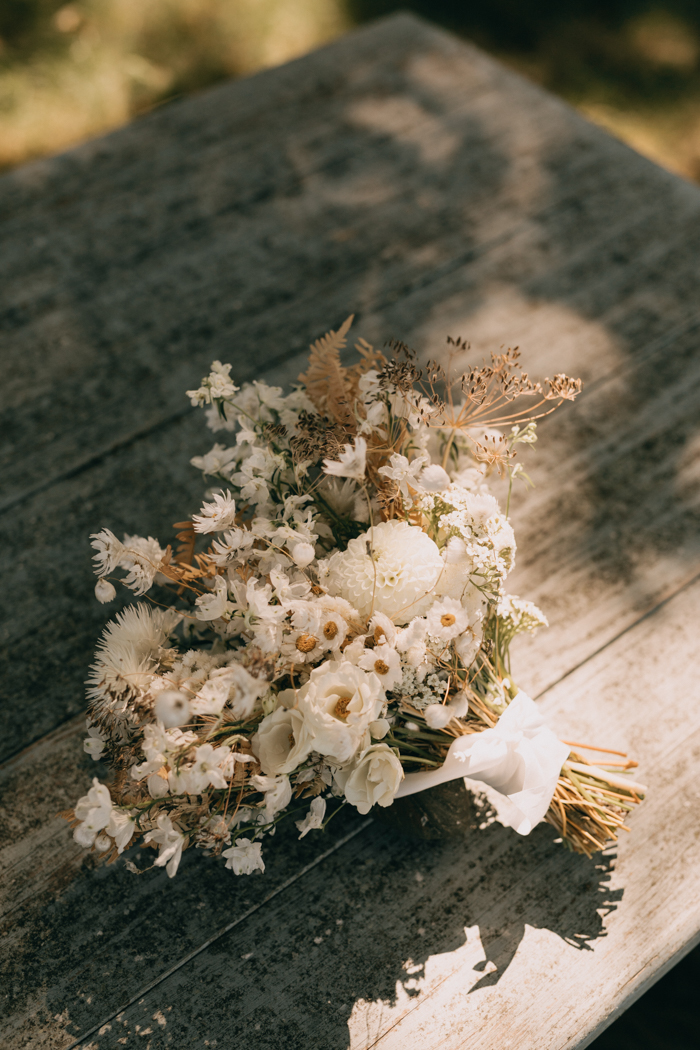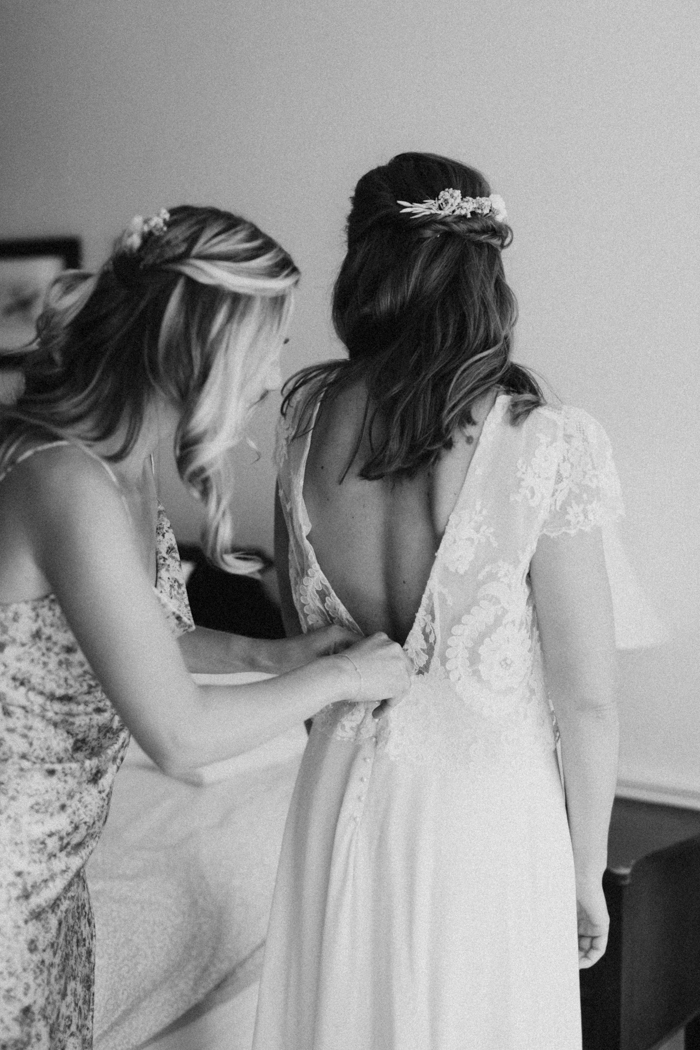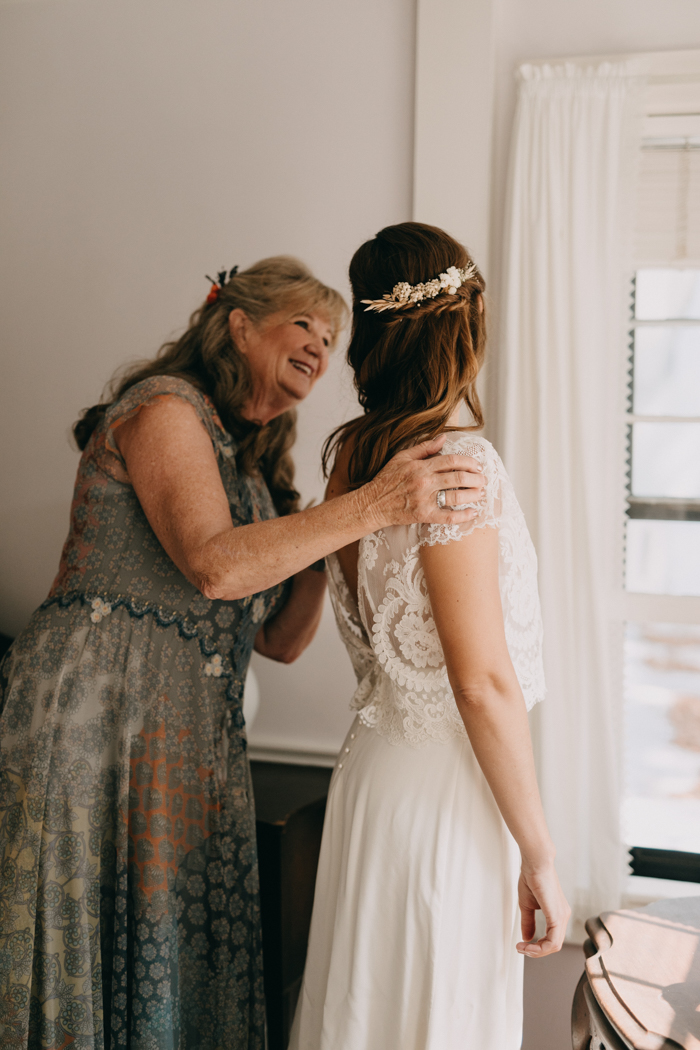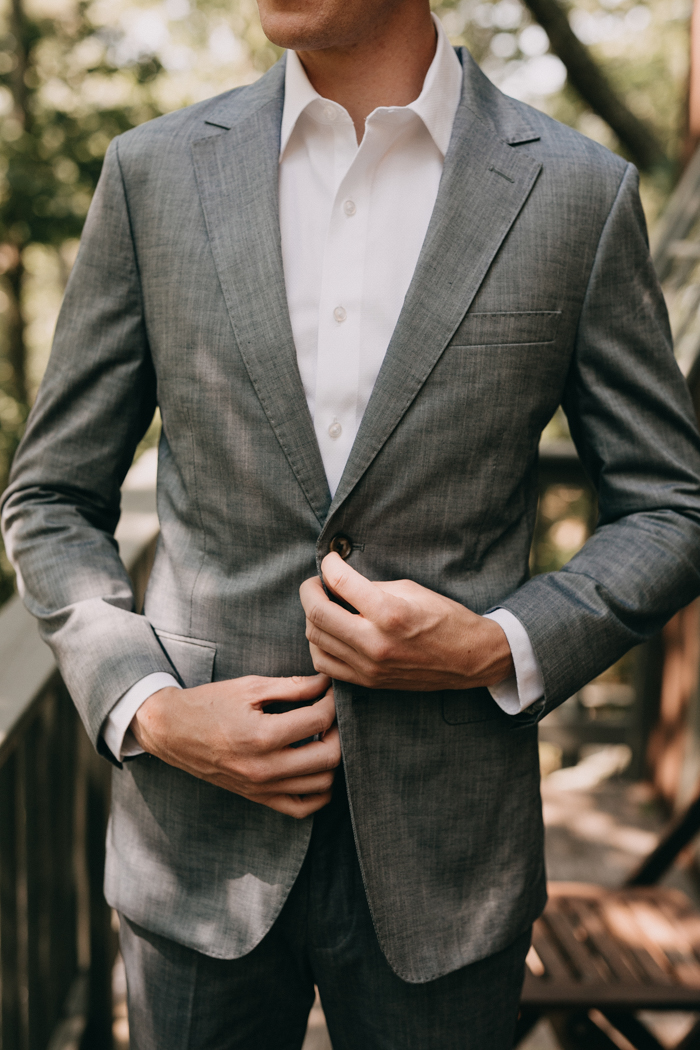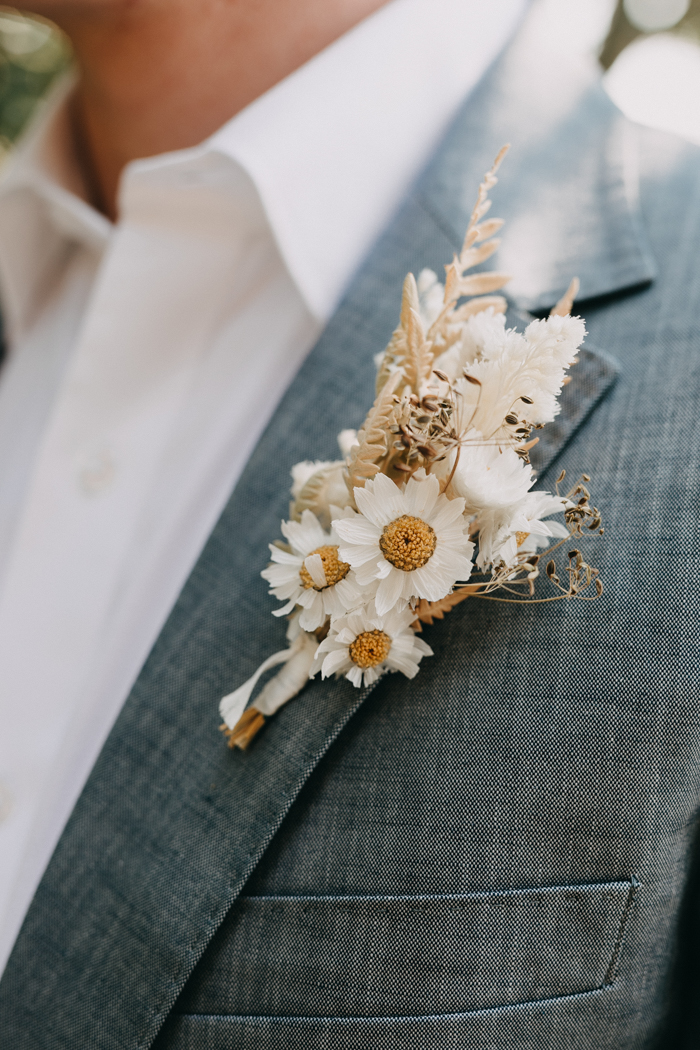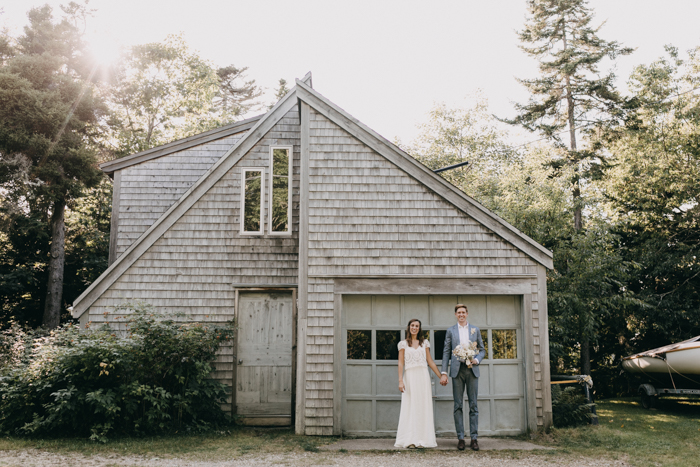 How Their Sagadahoc Bay Wedding Came To Be
We chose to get married at Erin's family's cabin on Sagadahoc Bay. We have been visiting for the last ten years since we started dating. It doesn't have running water or hot water all year, but it's one of our favorite places. It was awesome to bring friends and family from around the country to a place we love so much. We felt like we got to show them a piece of real Maine, and our guests were great sports about the long ride down the windy dirt road to get there. The best part is having all your favorite people in one place. All the other details seemed insignificant by comparison.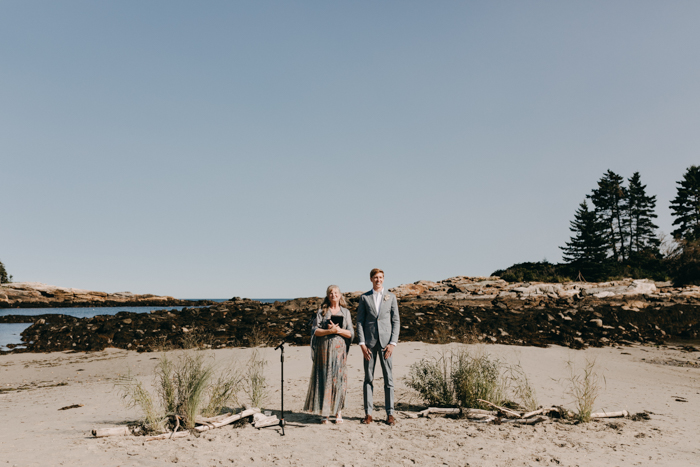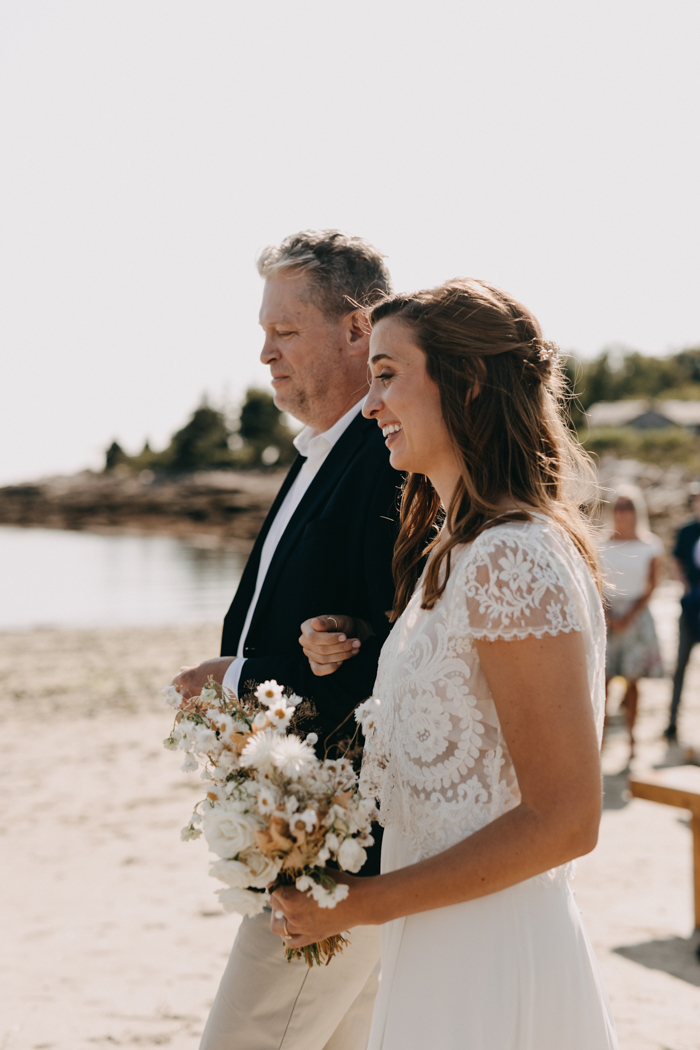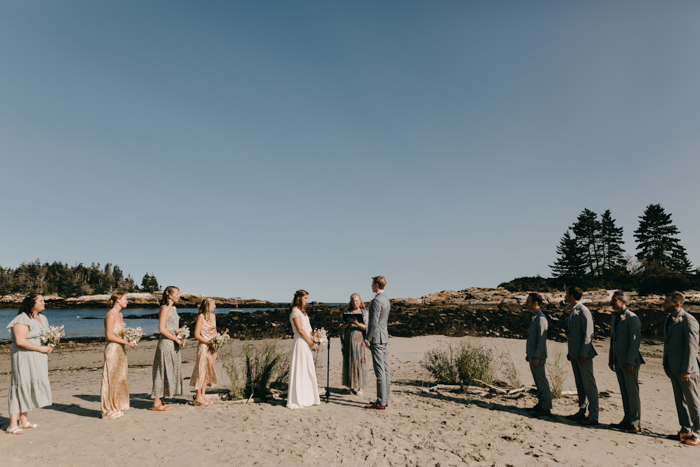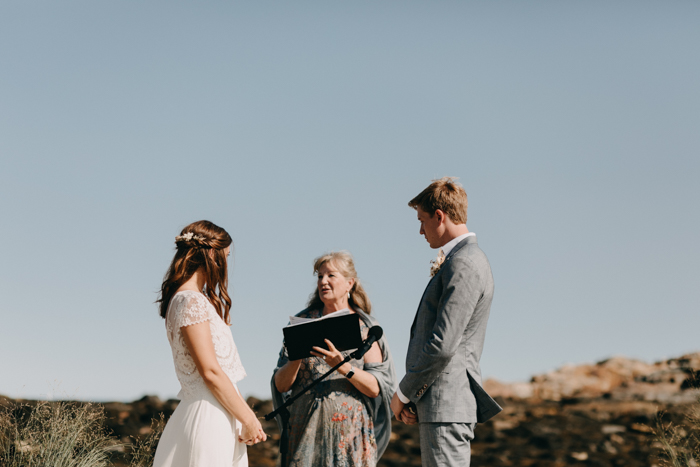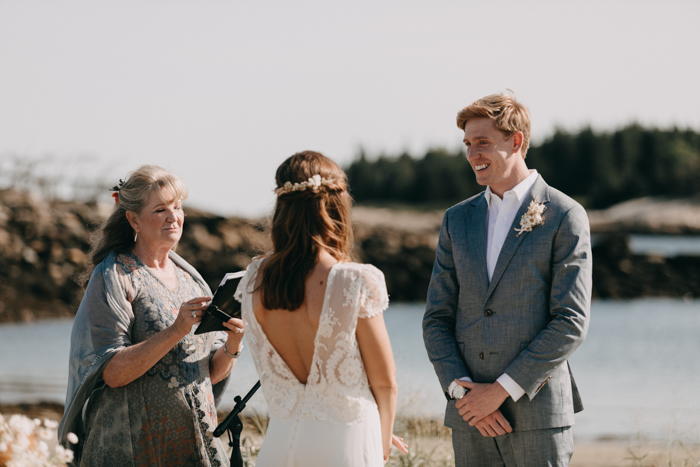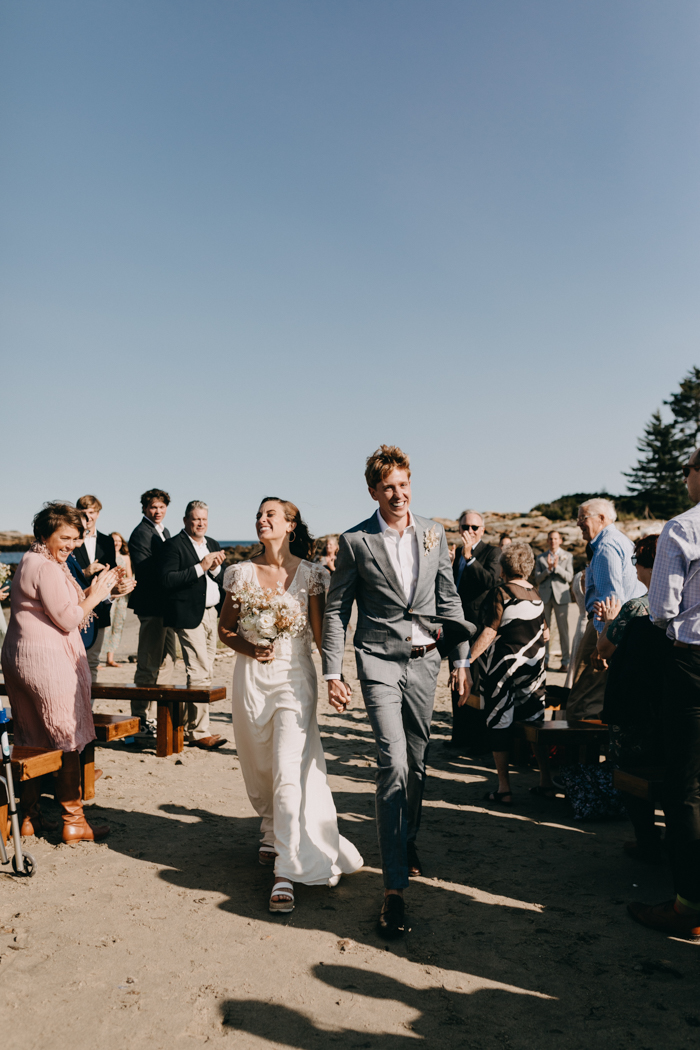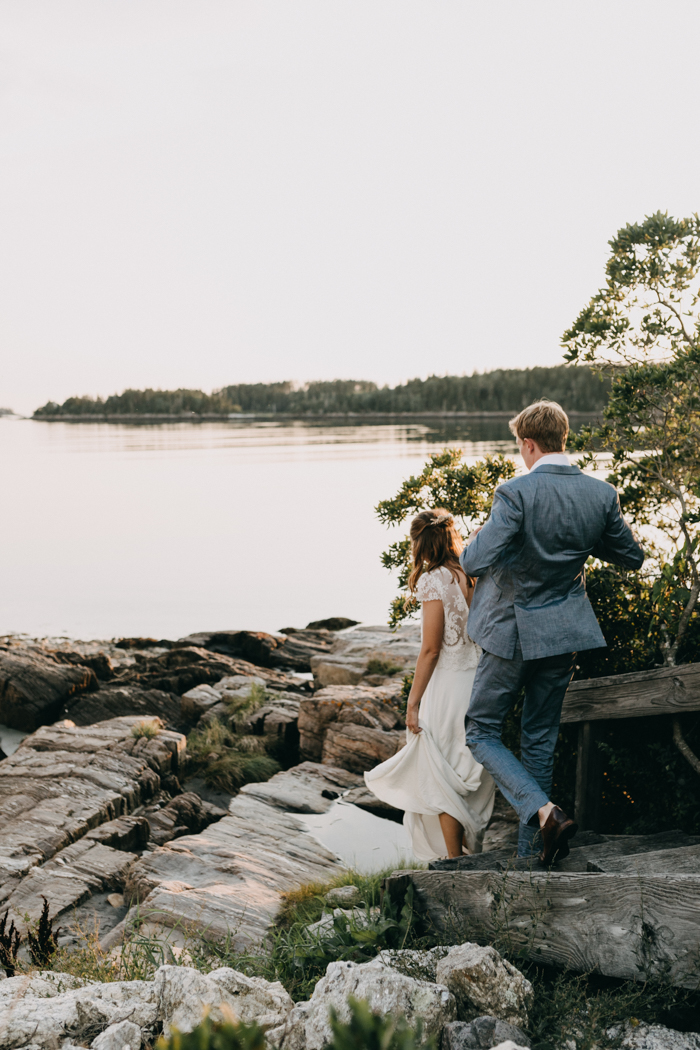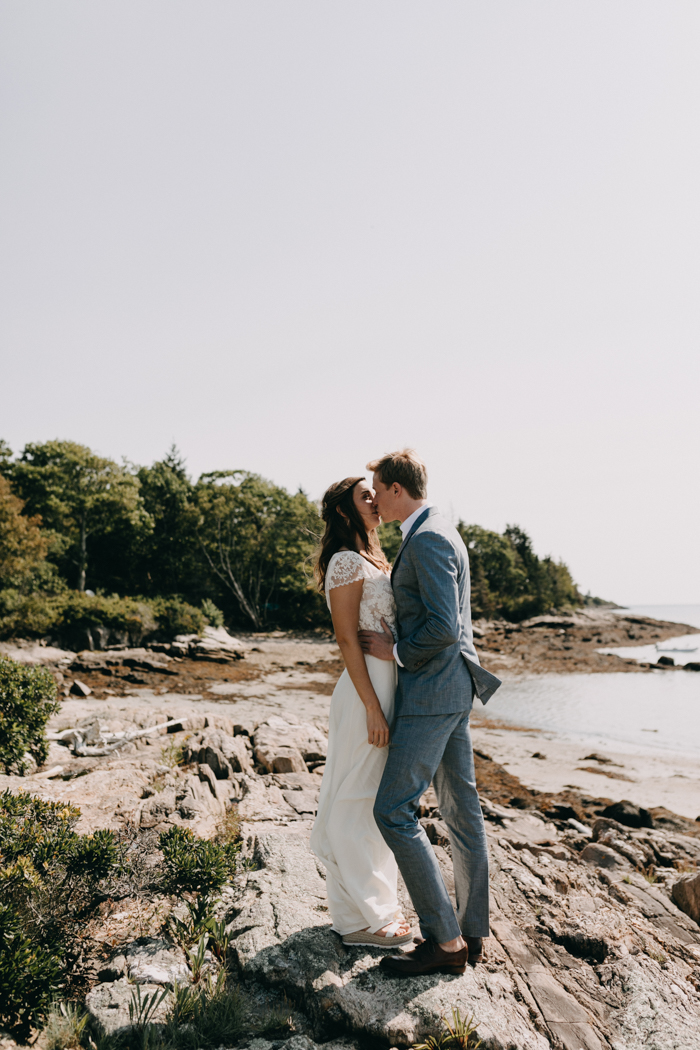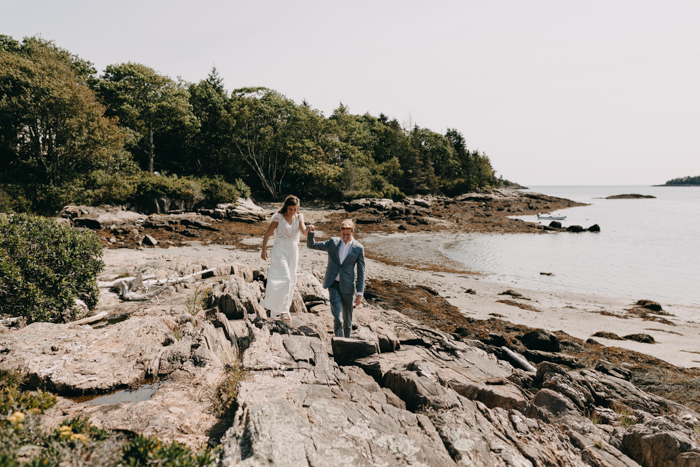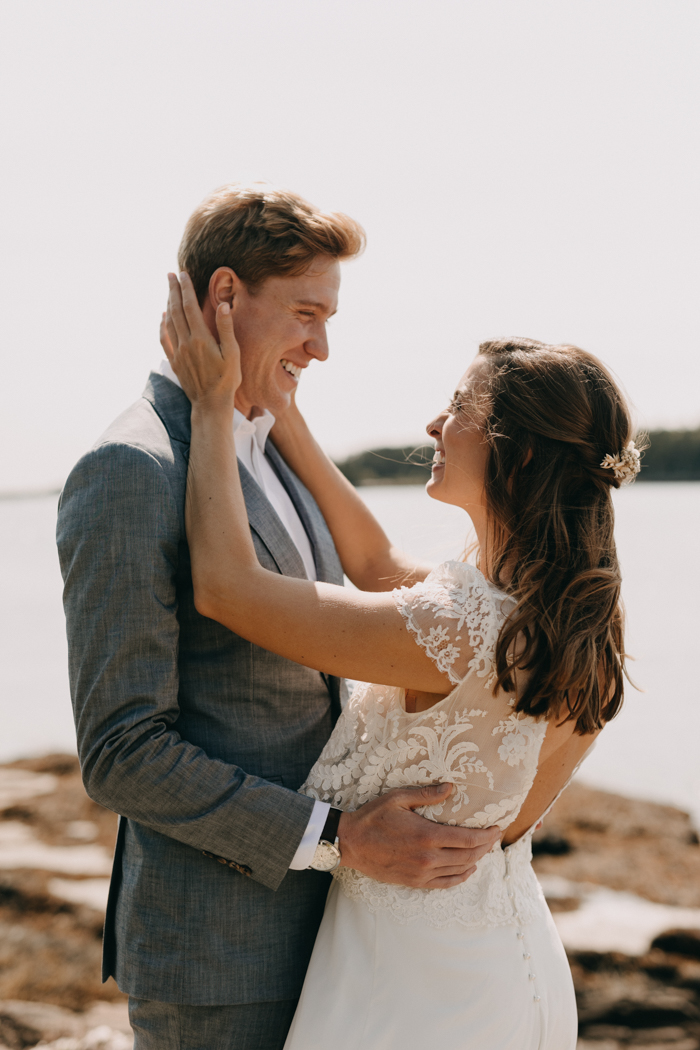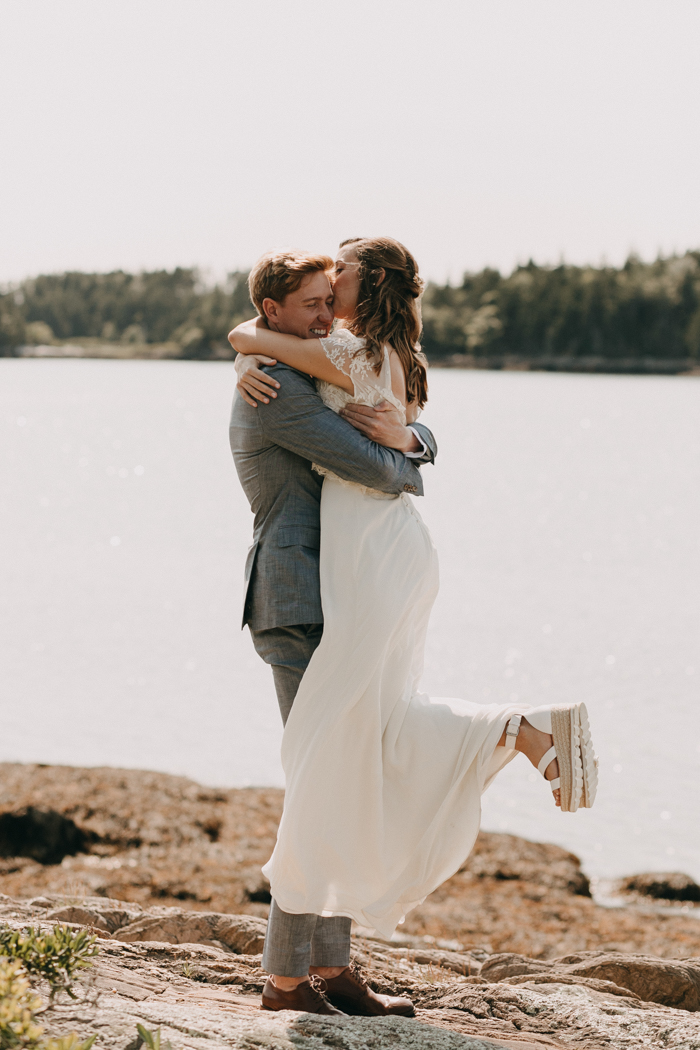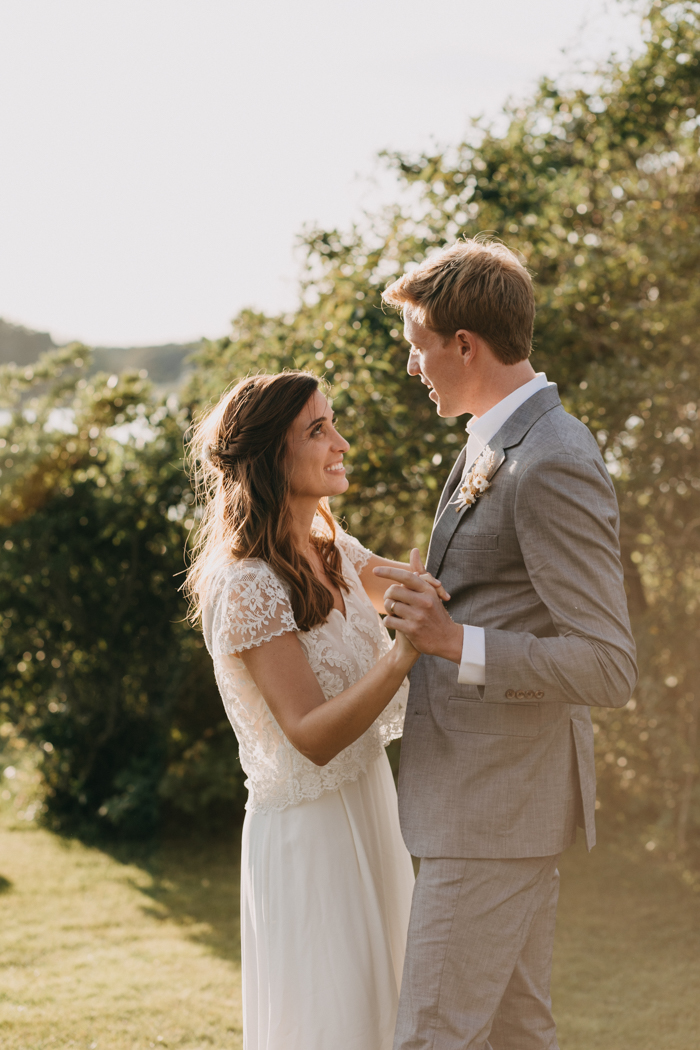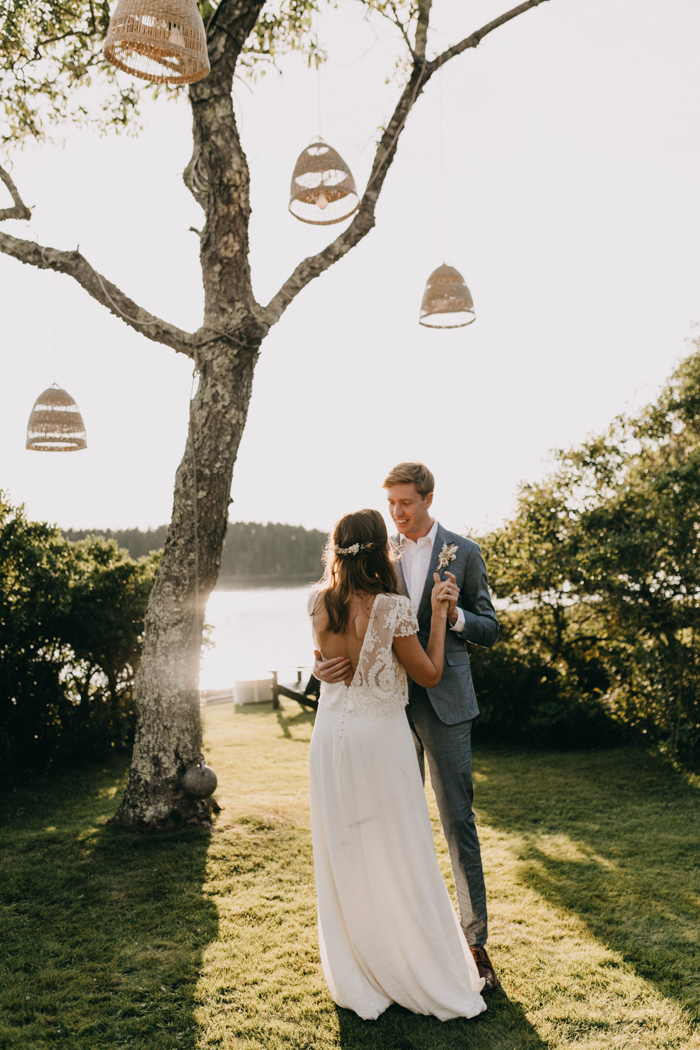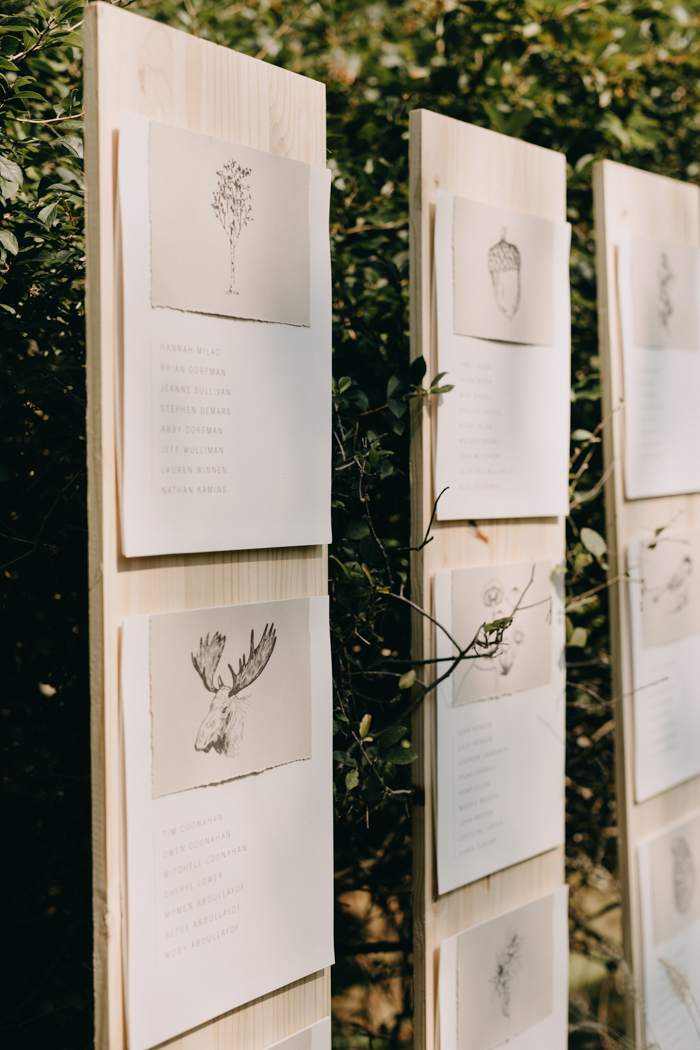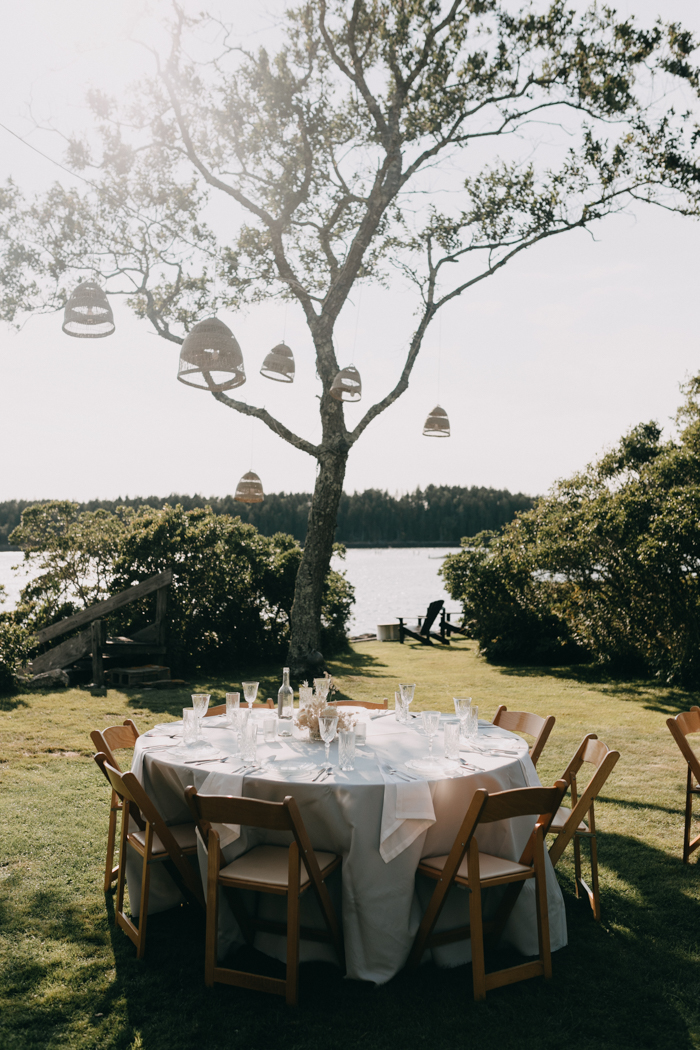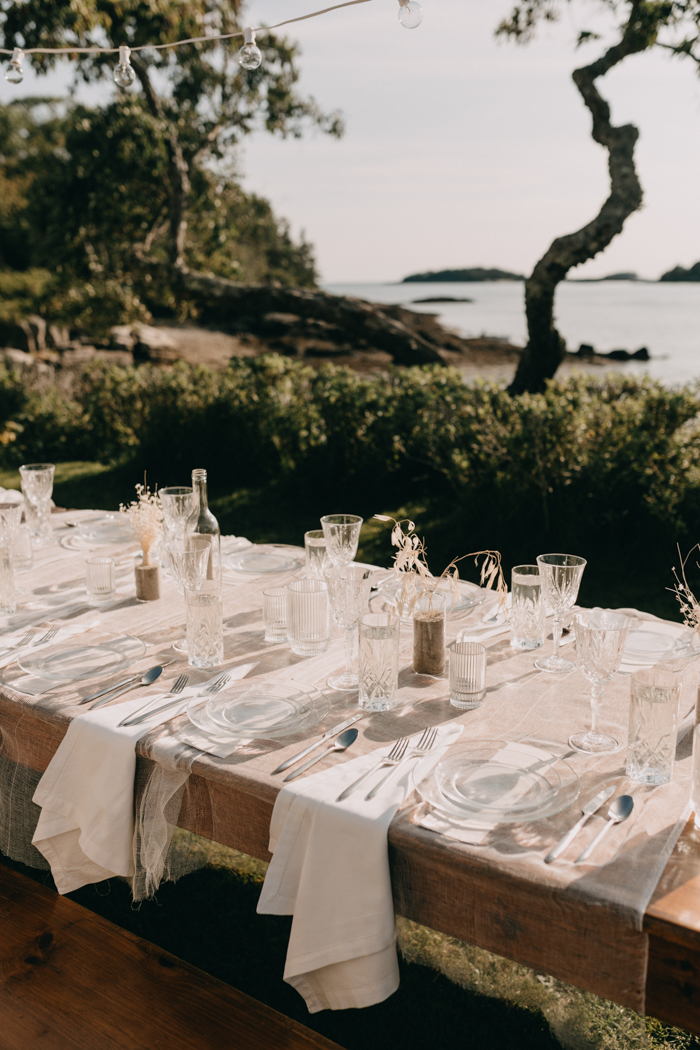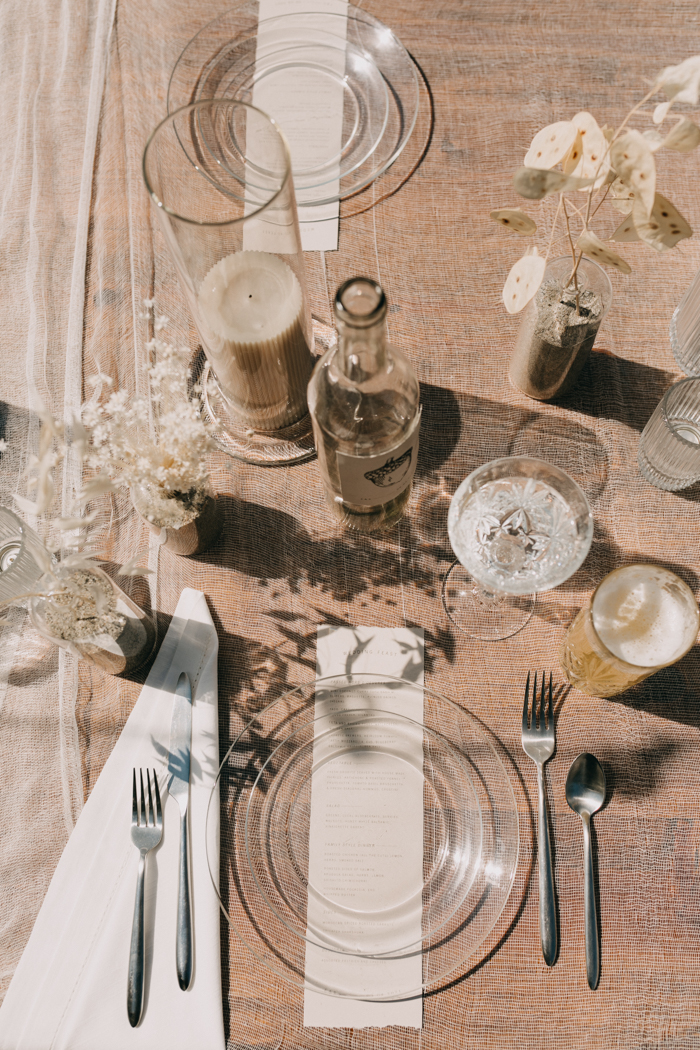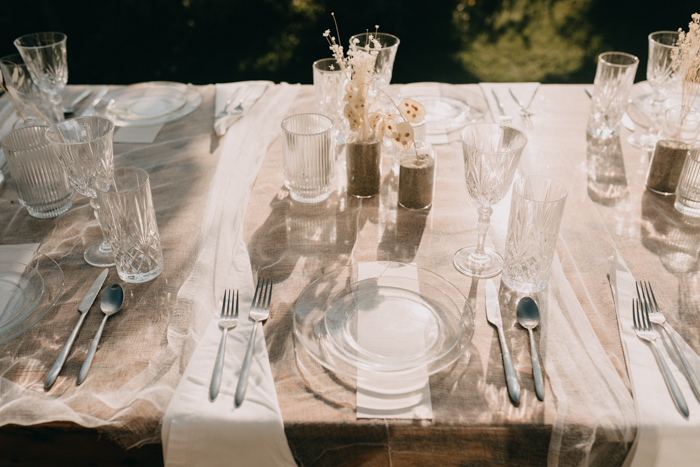 It Was A Special Experience To Have The Groom's Mom Officiate The Ceremony
Scott's mom is a retired Presbyterian pastor. She wrote the ceremony just for us and helped us pick important themes and readings. It was wonderful to have her officiate the ceremony and be up there with us.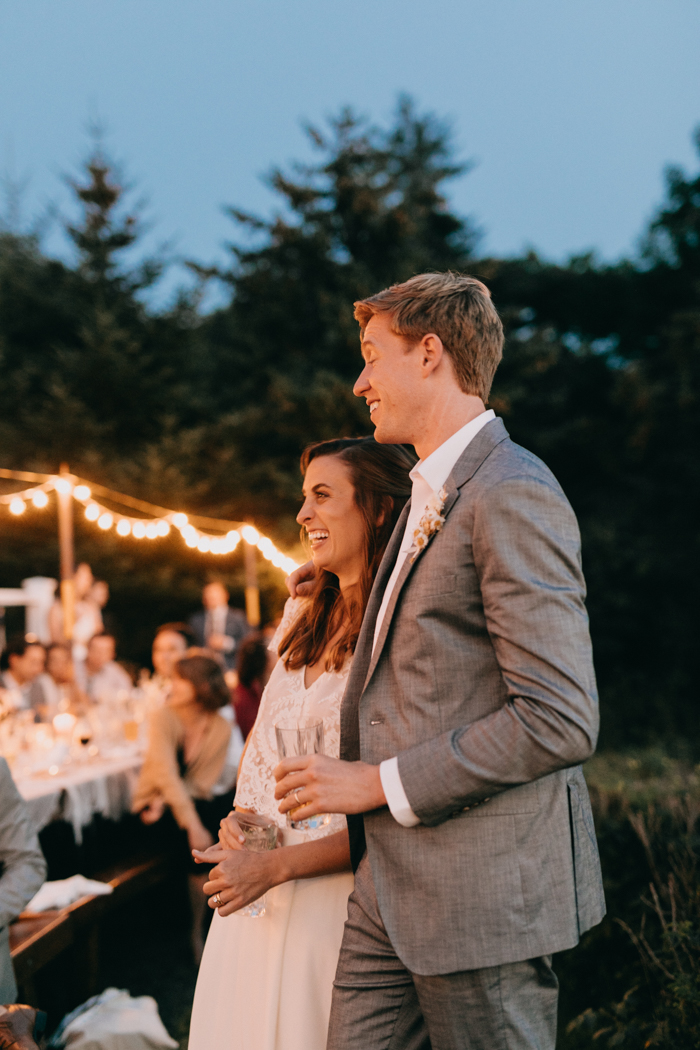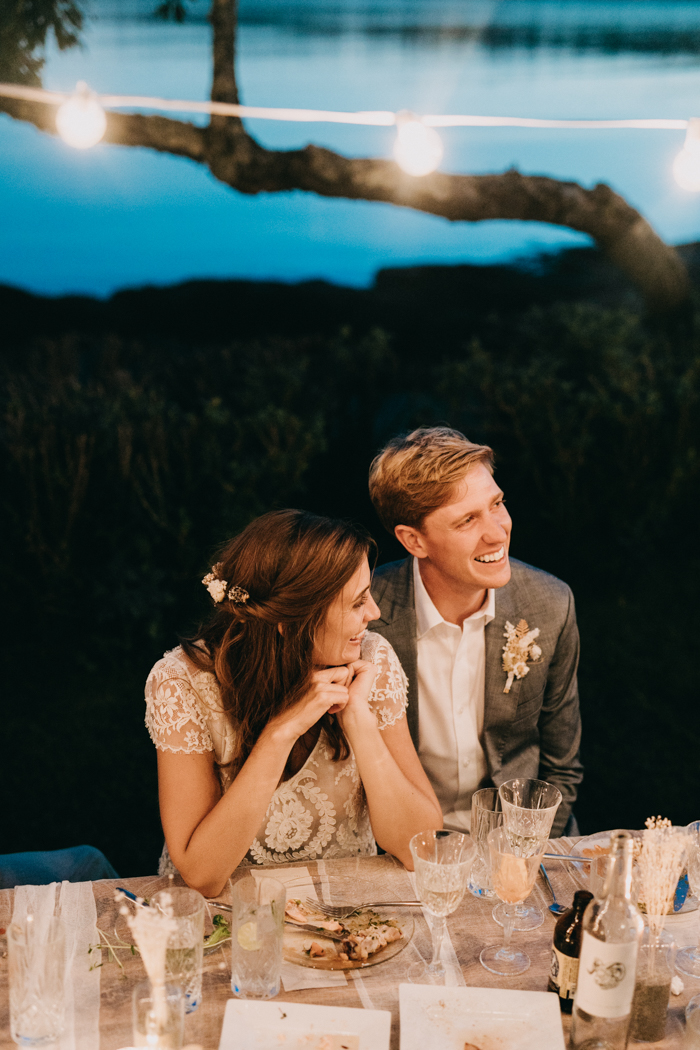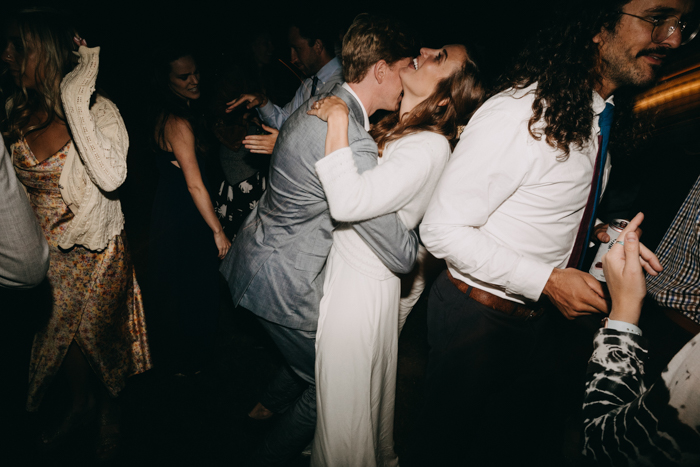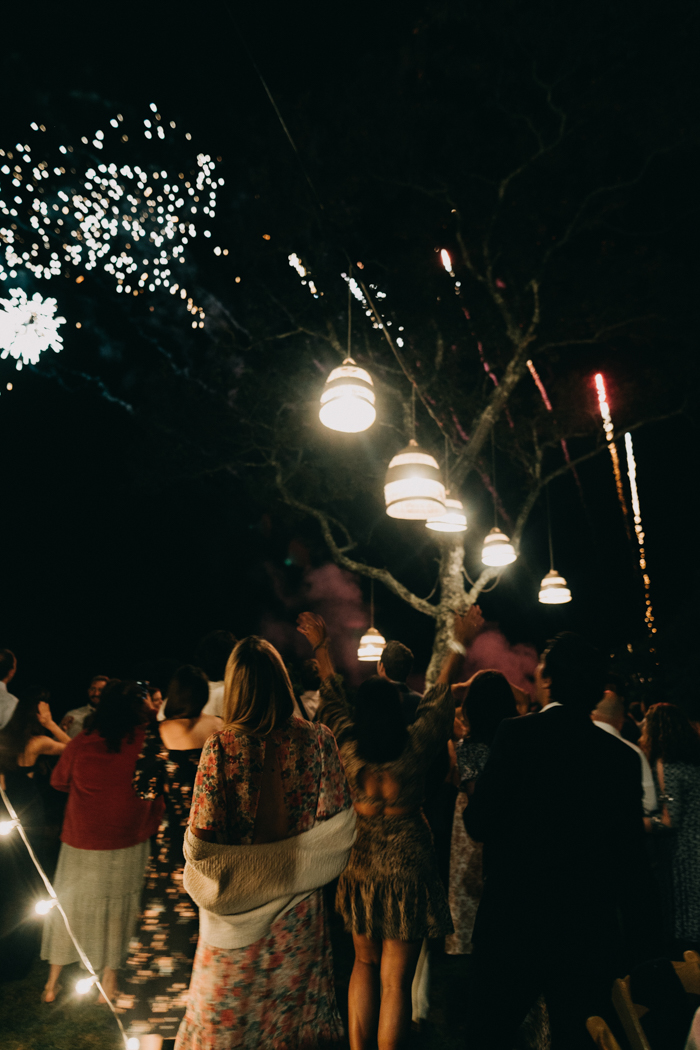 Congratulations to Erin and Scott on their minimalistic and earthy Sagadahoc Bay wedding. And a special thank you to Junebug member Emily Delamater for capturing the picturesque views, sleek details, and unforgettable moments of their special day. To see more of her talent, be sure to check out her portfolio in our directory of expert photographers from around the world.
The beauty of outdoor weddings is that you can use Mother Nature to work in your favor. Whether you're planning a seaside soiree or a wooded backyard affair, leaning into the natural scenery for your decor choices will help you make the most of your venue and create the outdoor event of your dreams.