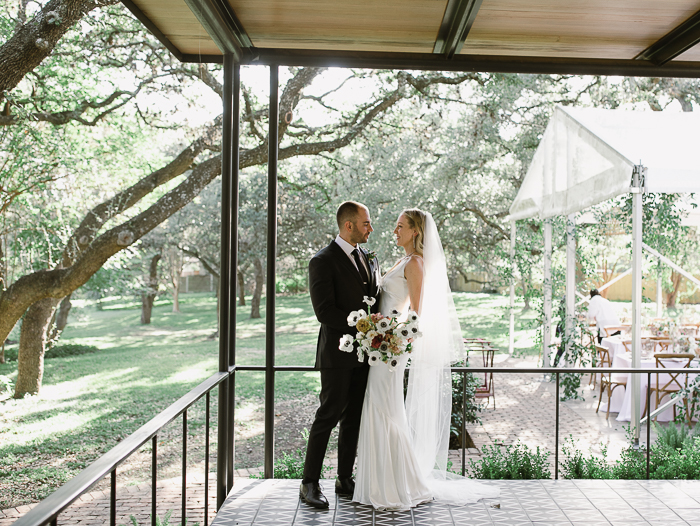 After changing their wedding plans four times due to the pandemic, Jamie and Jonny finally tied the knot and celebrated the way they wanted. Like many couples, it was a challenging wedding journey, but it was definitely worth the wait. With a dusty color palette, whimsical florals, and a modern fairytale vibe, the pair's Mattie's Austin garden wedding was filled with timeless and romantic details that uniquely reflected their personalities. And thanks to the expert guidance of their planner Jennifer of Pearl Events, they were able to maximize all the beautiful spaces the Victorian estate had to offer.
On the beautiful front lawn under ancient oak trees, the couple exchanged heartfelt vows, surrounded by their loved ones. Their ceremony featured a beautiful floral-lined aisle and arrangements on acrylic pillars created by Stems Floral + Event Design. Mismatched lamps, crawling greenery, and tablescapes filled with candles in glass cylinders and floral clusters greeted guests at the tented reception that followed. After dinner, they danced the night away to live music inside the farmhouse gallery.
It wasn't just the dreamy vibe that made this garden wedding swoon-worthy but also the couple's stylish attire. While the groom rocked his classic suit paired with a bolo tie, the bride changed from her chic slip dress and sheer gloves into a short strapless ensemble with puff sleeves, perfect for the all-night party. Scroll through these photos beautifully captured by Junebug Member Amber Vickery to see how you and your partner can follow their cue and throw an epic Austin garden wedding.
The Couple:
Jamie & Jonny
The Wedding:
Mattie's Austin, Austin, Texas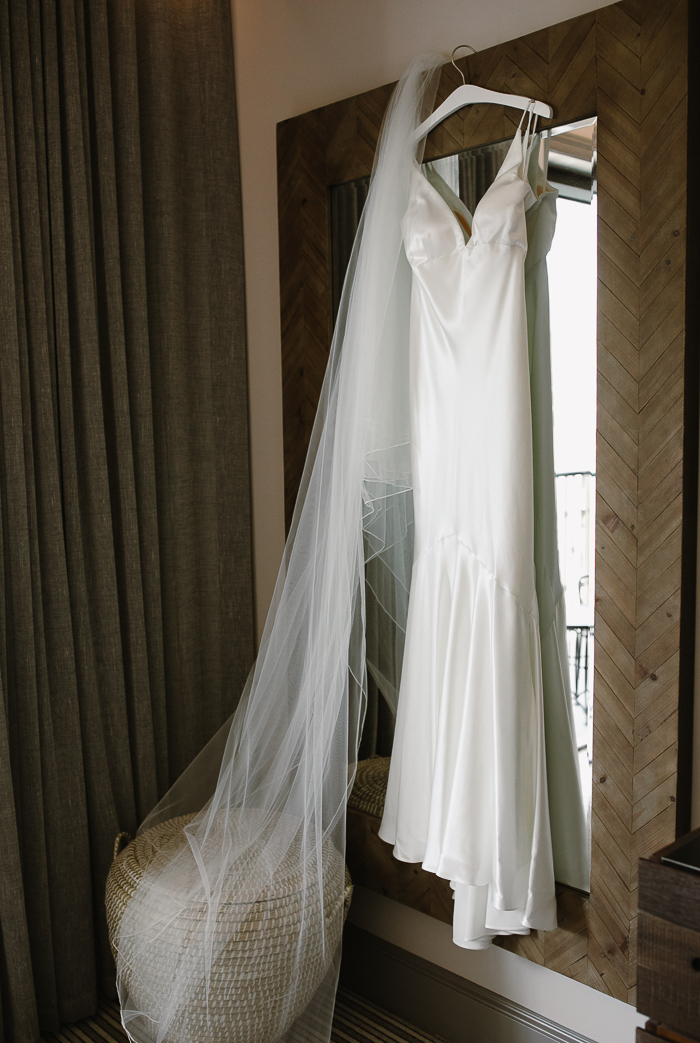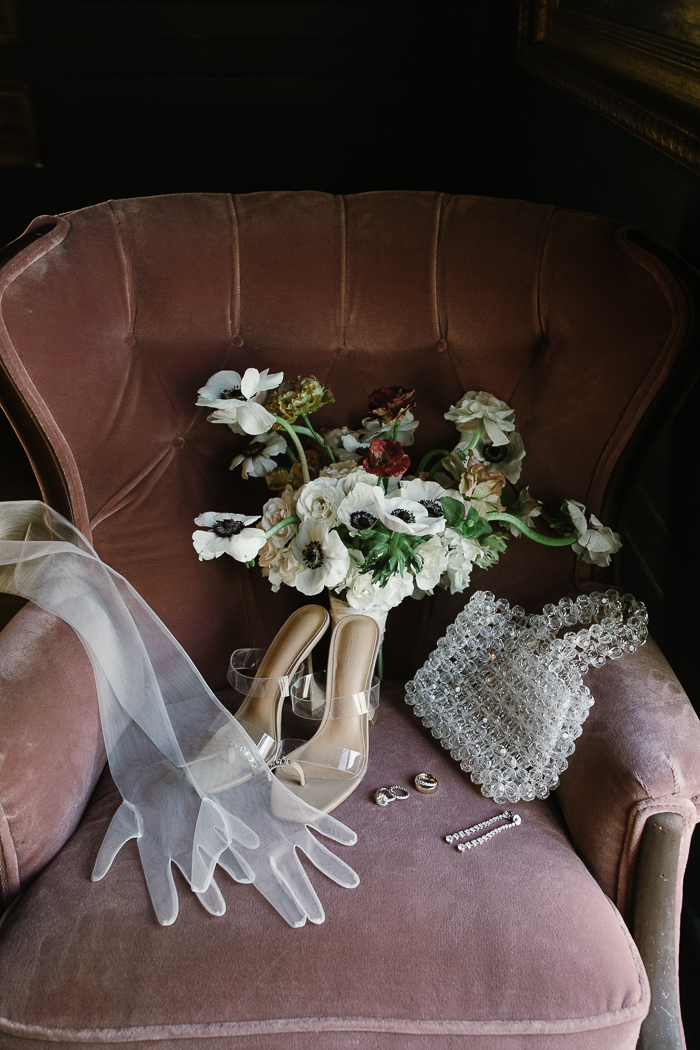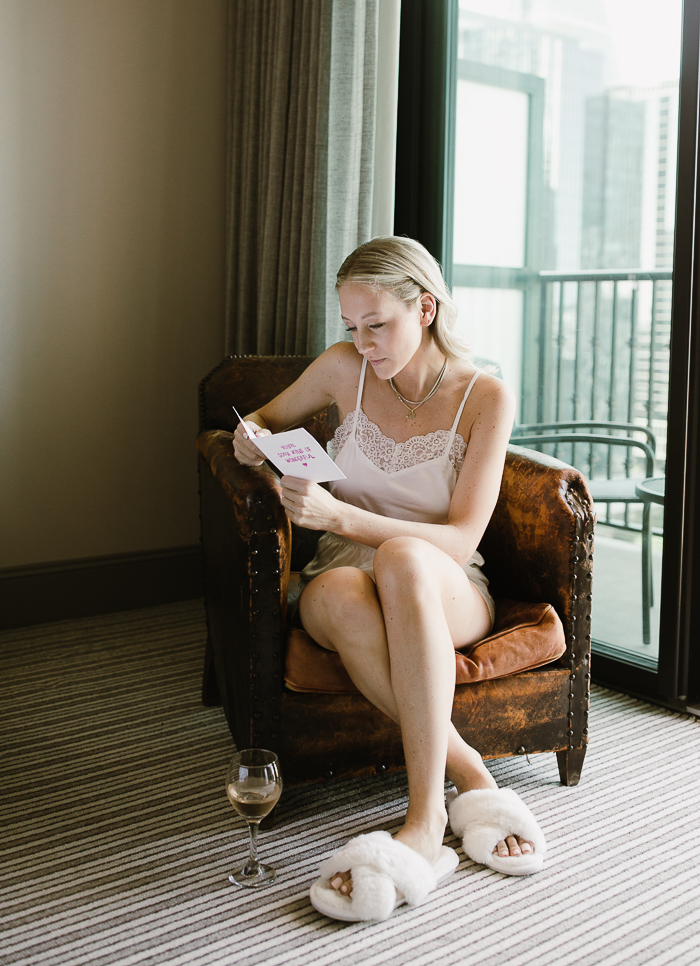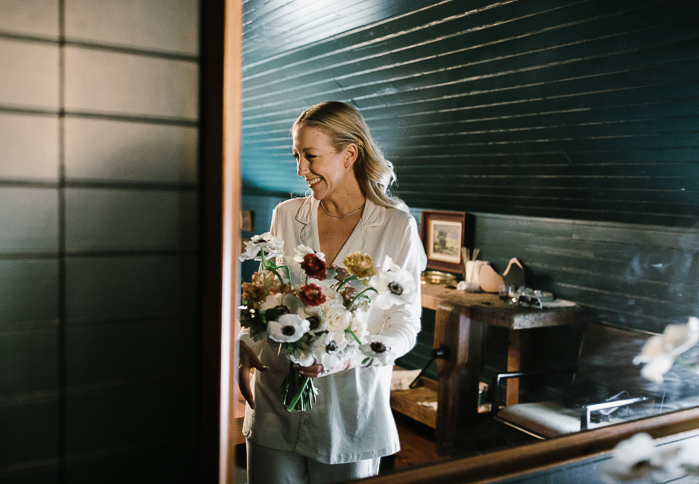 Why They Decided To Have A Mattie's Austin Garden Wedding
Our priority for the wedding was to perfect the flow of each element of the day. At Mattie's, there are so many beautiful spaces you can host each part of your wedding—from ceremony and cocktail hour to dinner and dancing. This is why we chose this venue over many others we saw in Austin. We wanted every part of the day to be in a different location on the property and do it in a way that you didn't know what came next. We loved how you couldn't see the next space until right before you walked into it, almost giving it that element of surprise.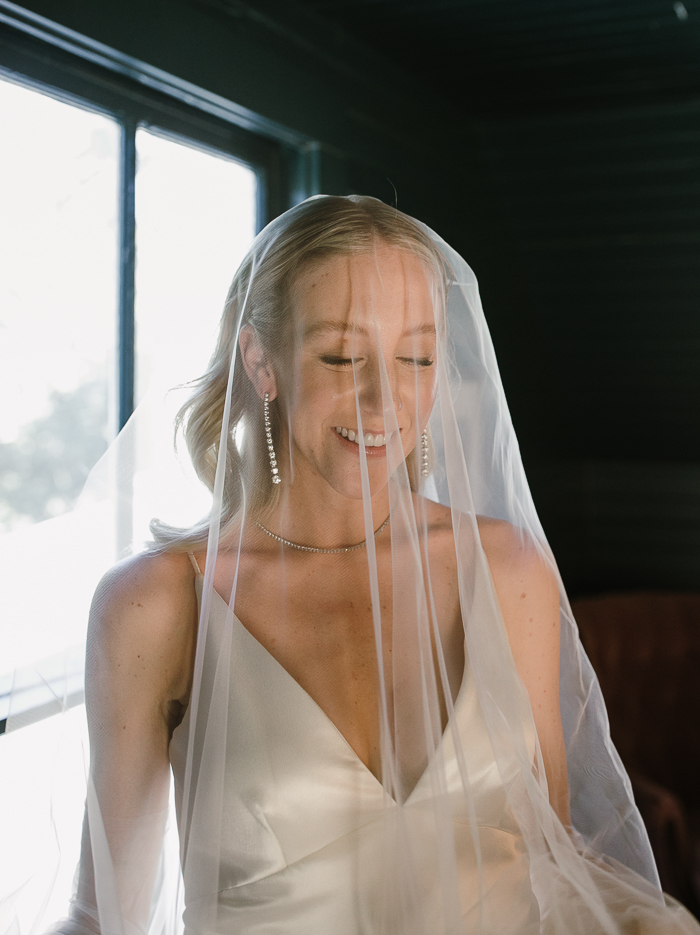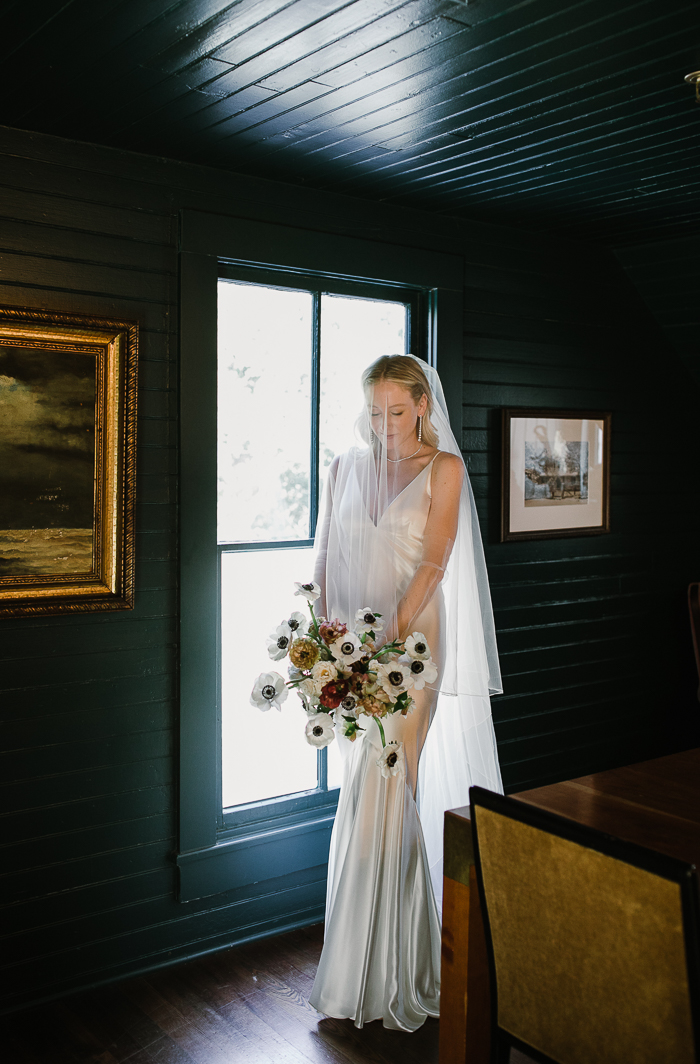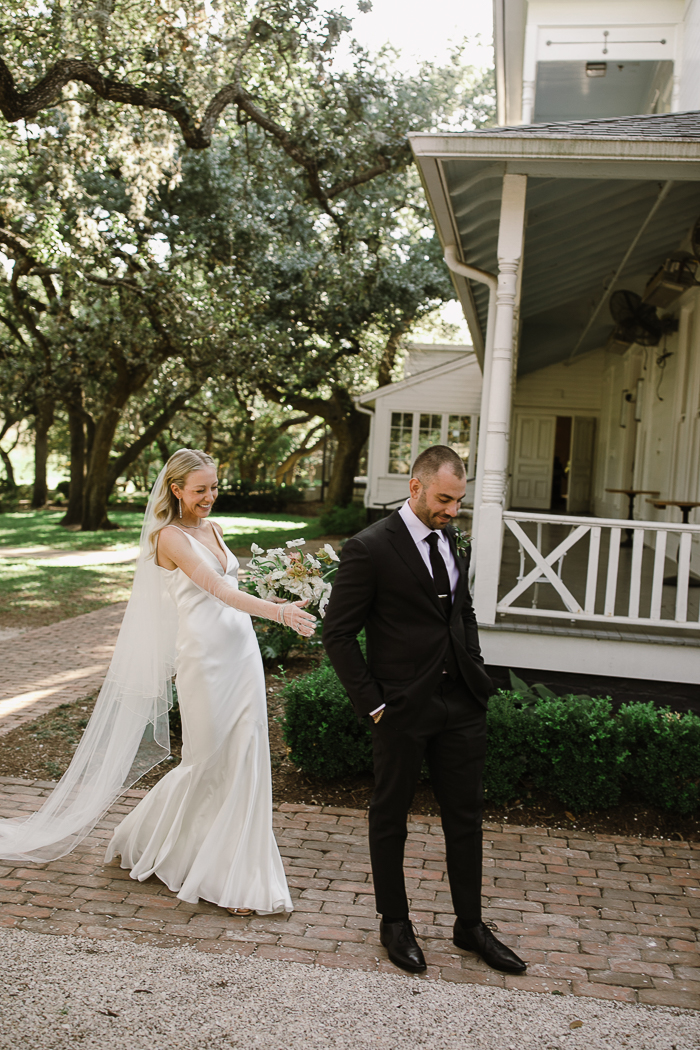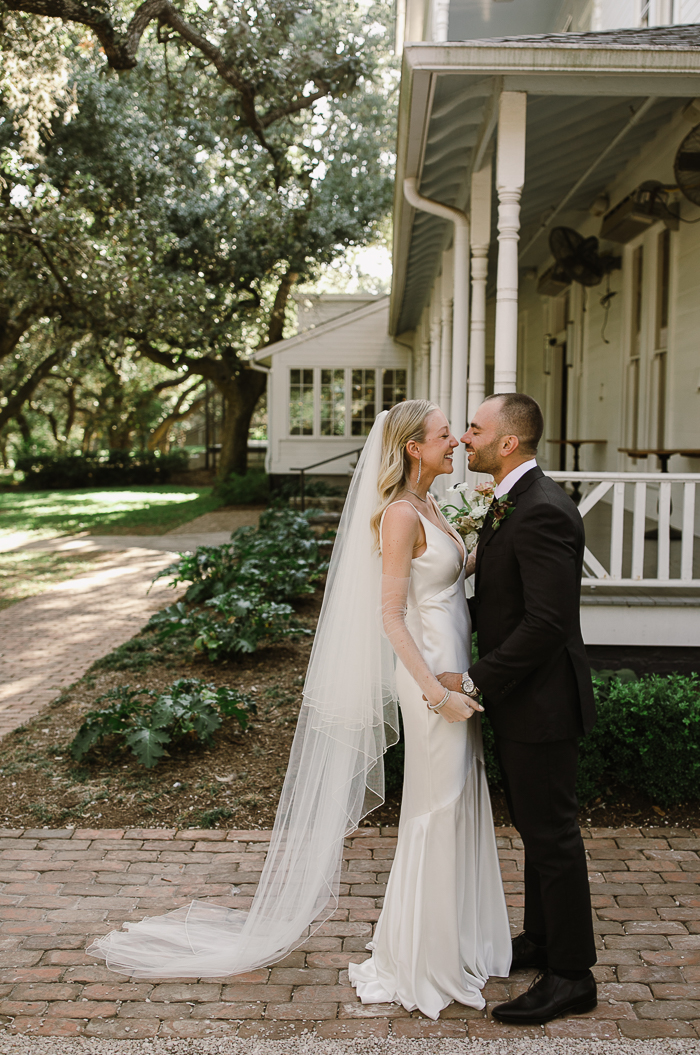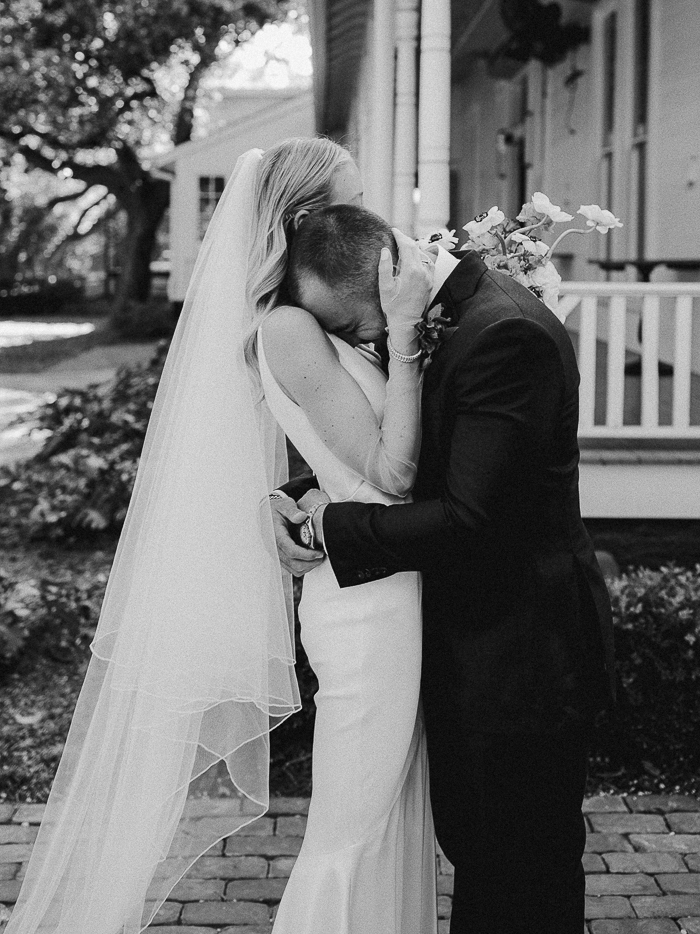 Spending A Private Special Moment With Their Closest Loved Ones Before The Ceremony
Jonny and I did a first look, so before the ceremony, as guests arrived, we had our wedding party and immediate family join us at a private bar inside Mattie's to toast the evening ahead and shake out the jitters. This private time set the tone for our wedding party and made everyone kick start the fun before the night event started.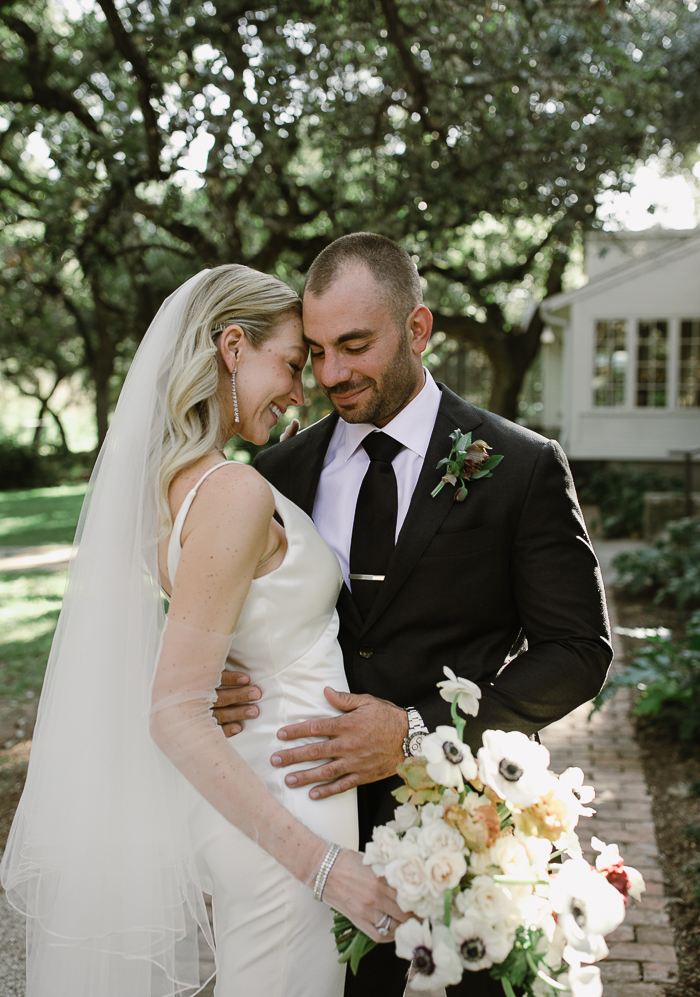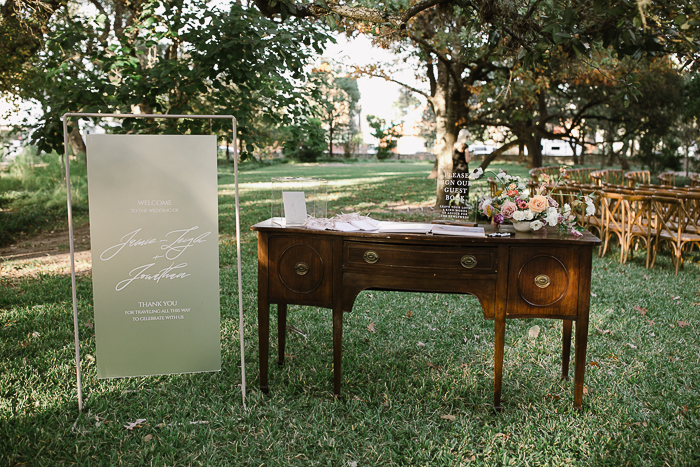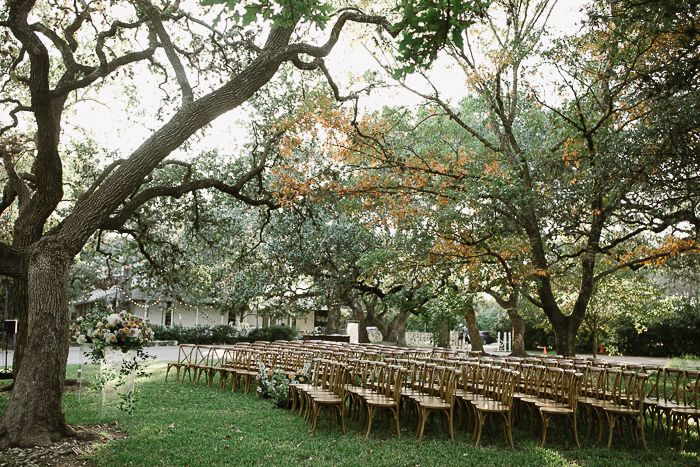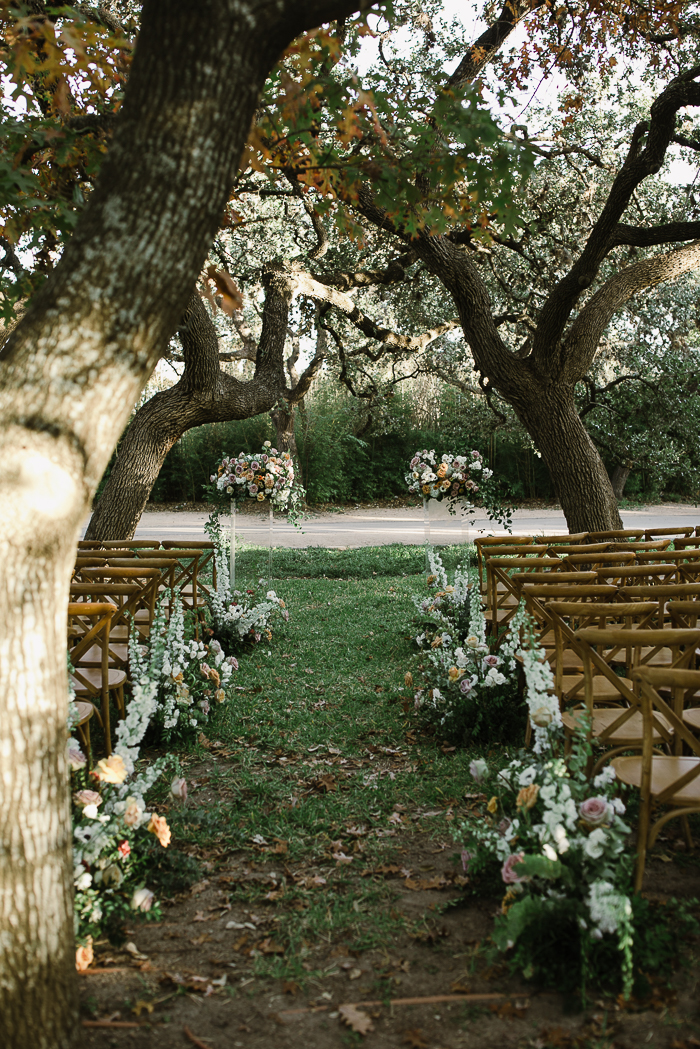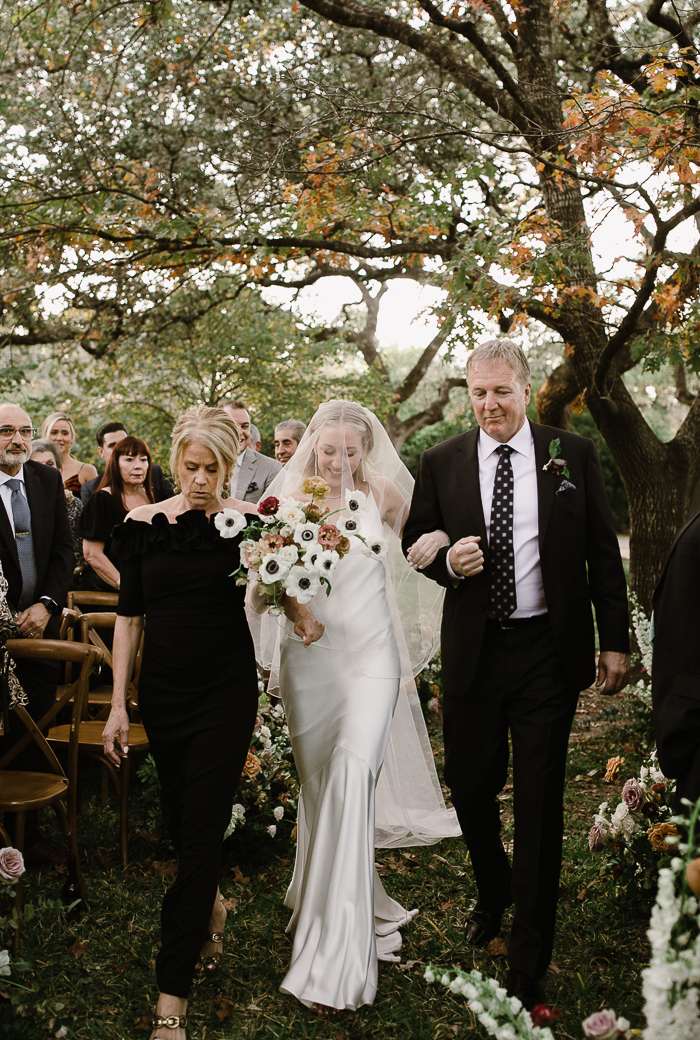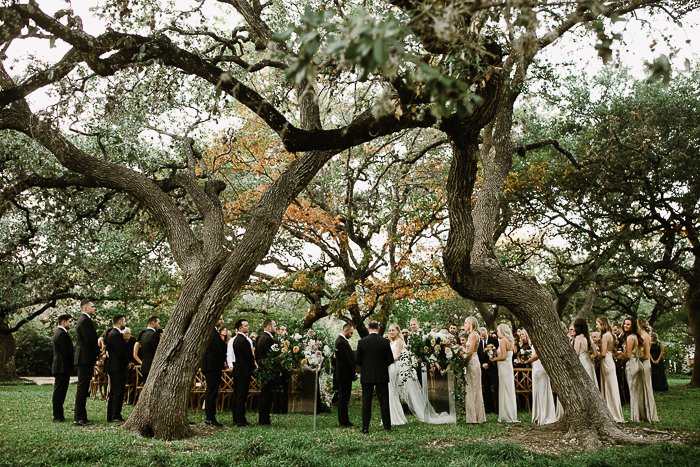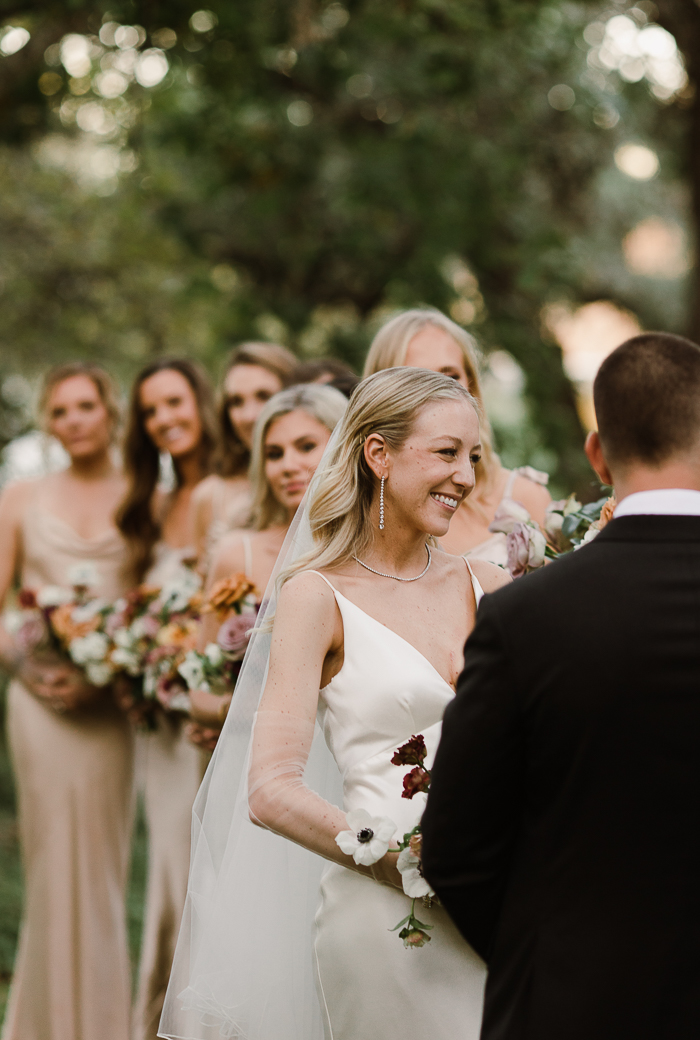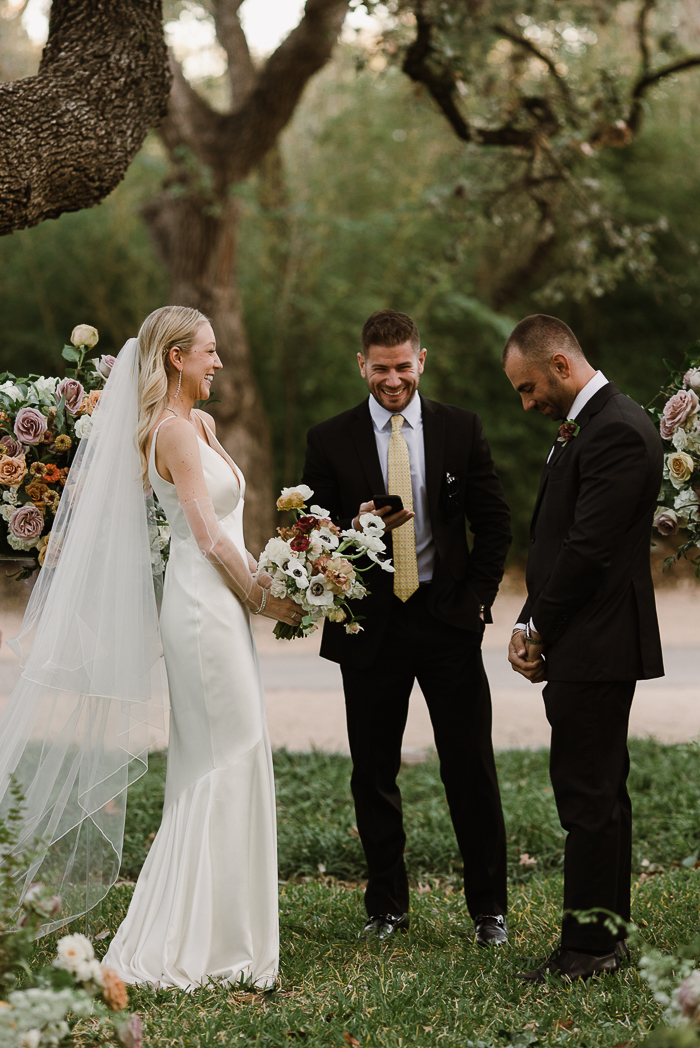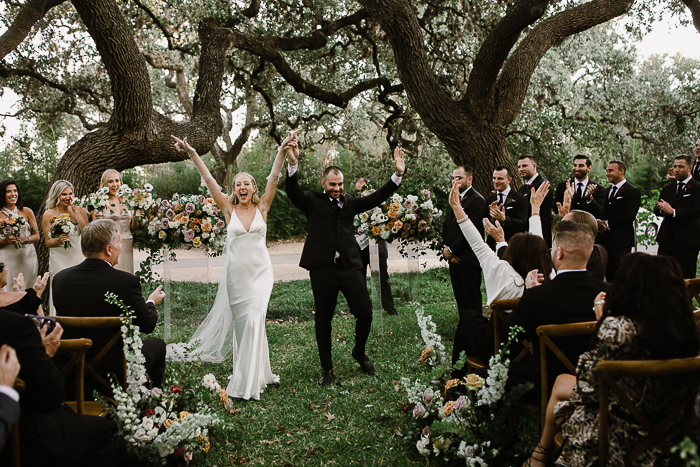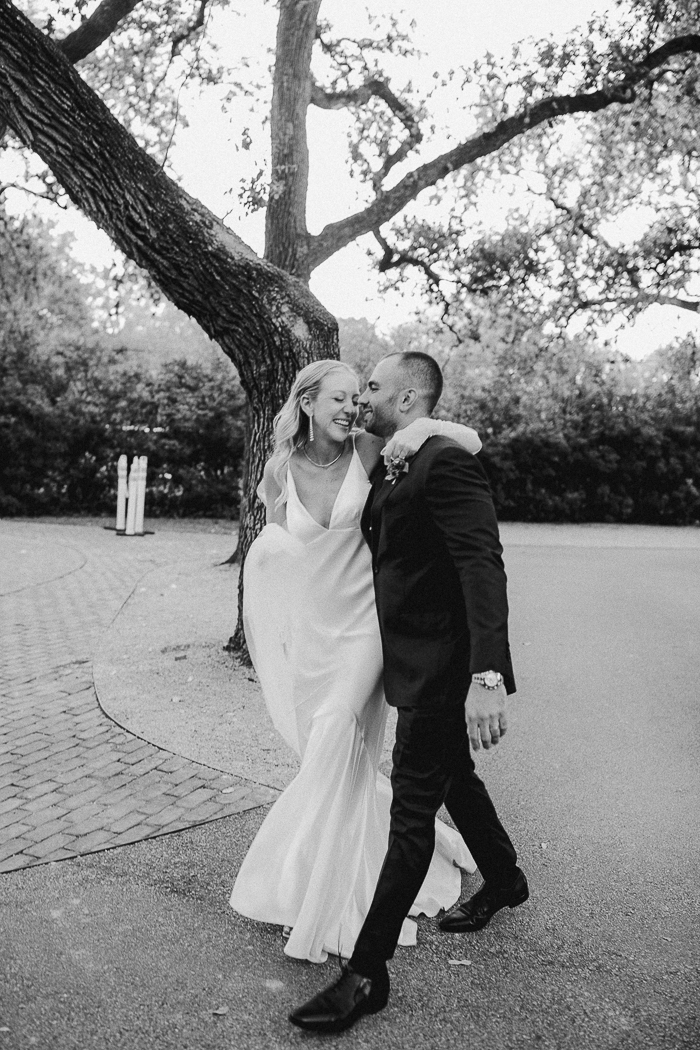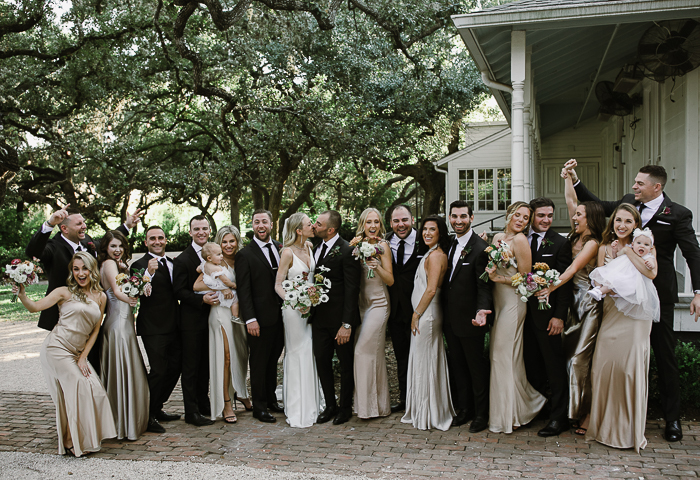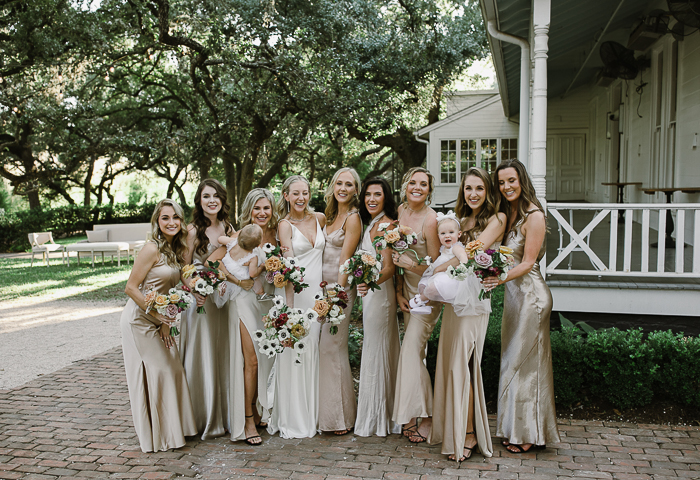 Photographer and Junebug Member Amber Vickery Was The Perfect Fit
After changing my wedding plans four times due to COVID, I was pretty burnt out when it came to picking vendors and the whole wedding planning process in general. However, one thing that took priority was the style of photography I was looking for, and I wasn't willing to compromise on that. I had a specific style in mind, and when I discovered Amber, after scouring Instagram for weeks, I knew she was the perfect fit right away. I wanted to capture moments, to have the photos tell a story—for folks that weren't there to look at the pictures and feel the energy and feel like they were. Jonny and I have the most fun group of friends and family. The day was so full of emotion from start to finish, and Amber captured them beautifully. I've had people tell me that my wedding photos were the best they've ever seen, and I agree.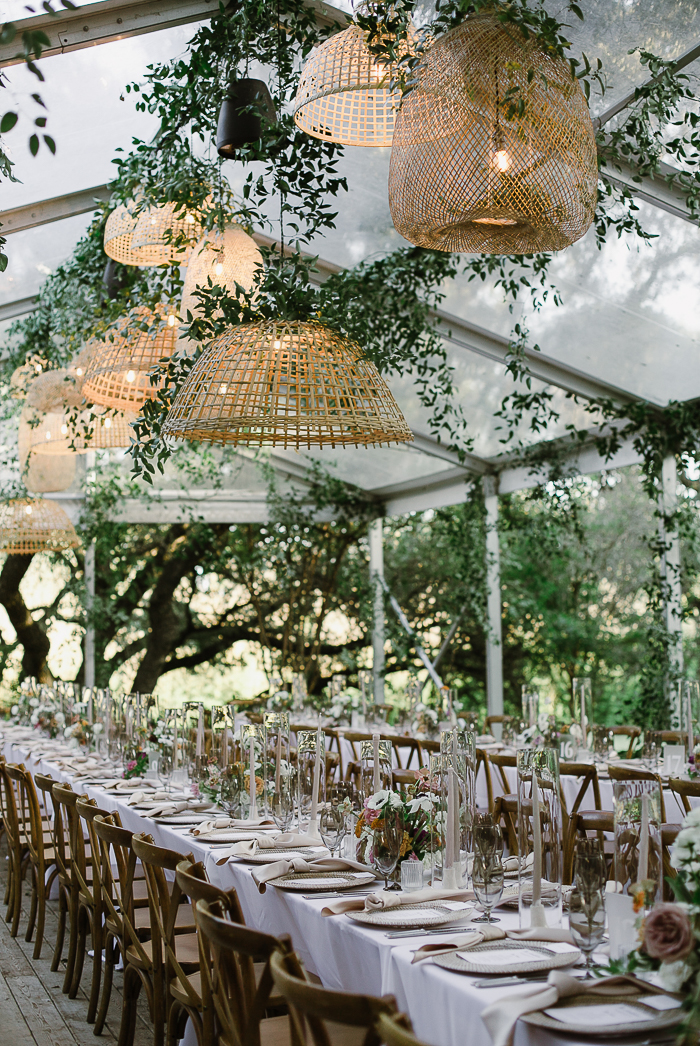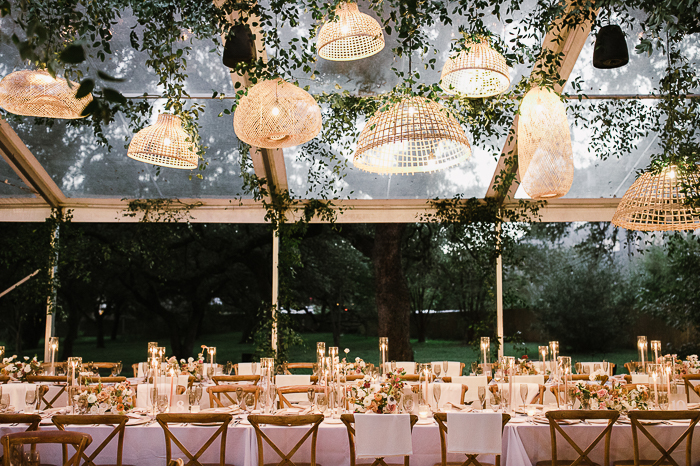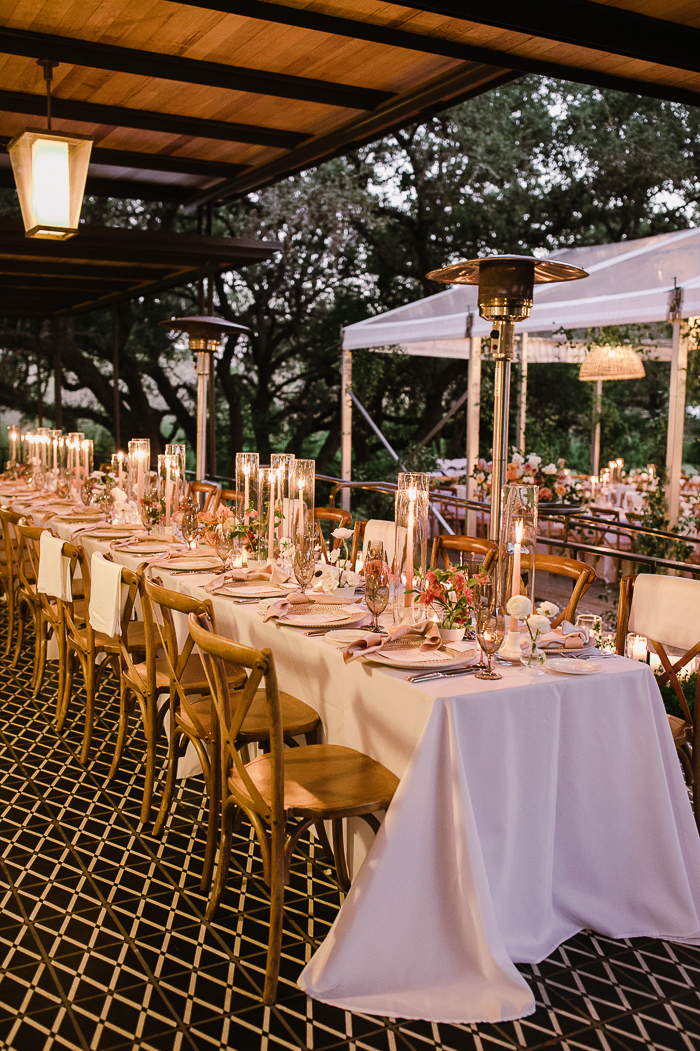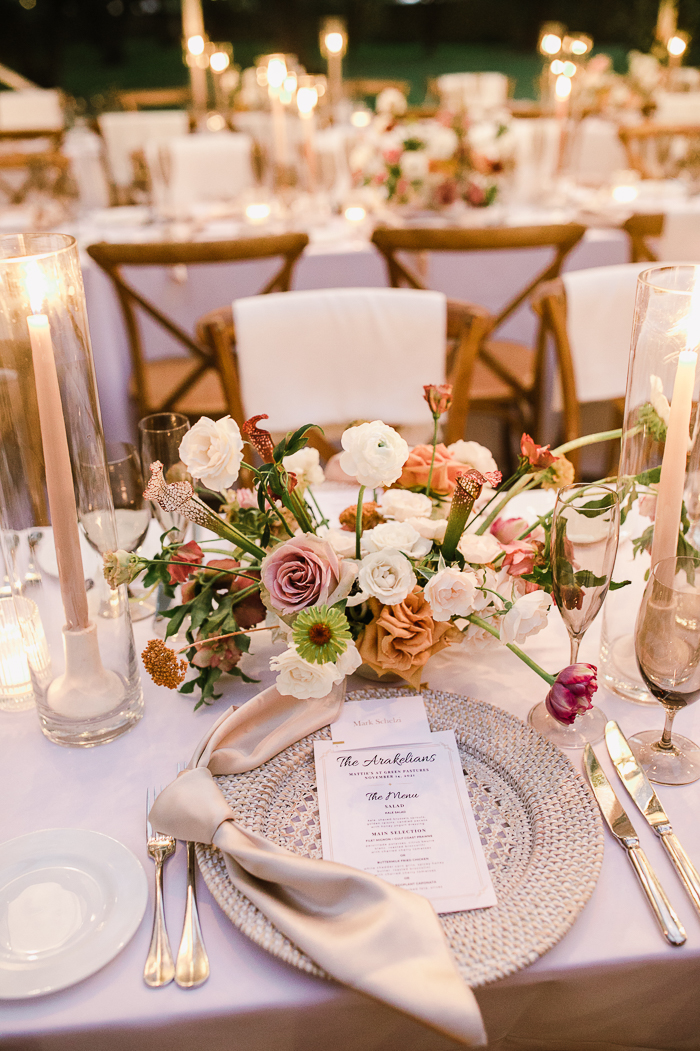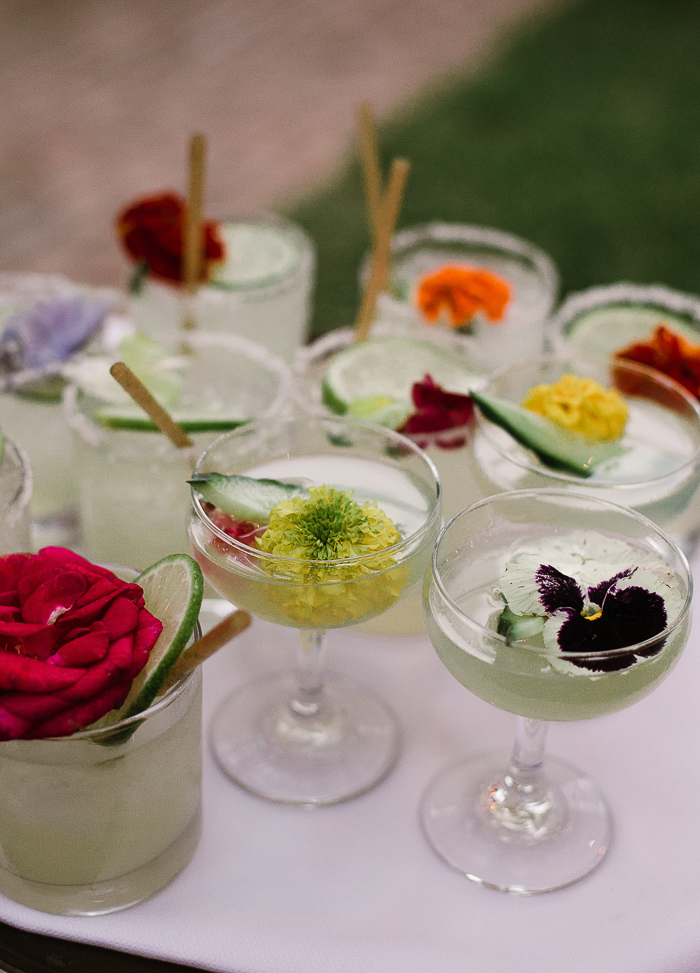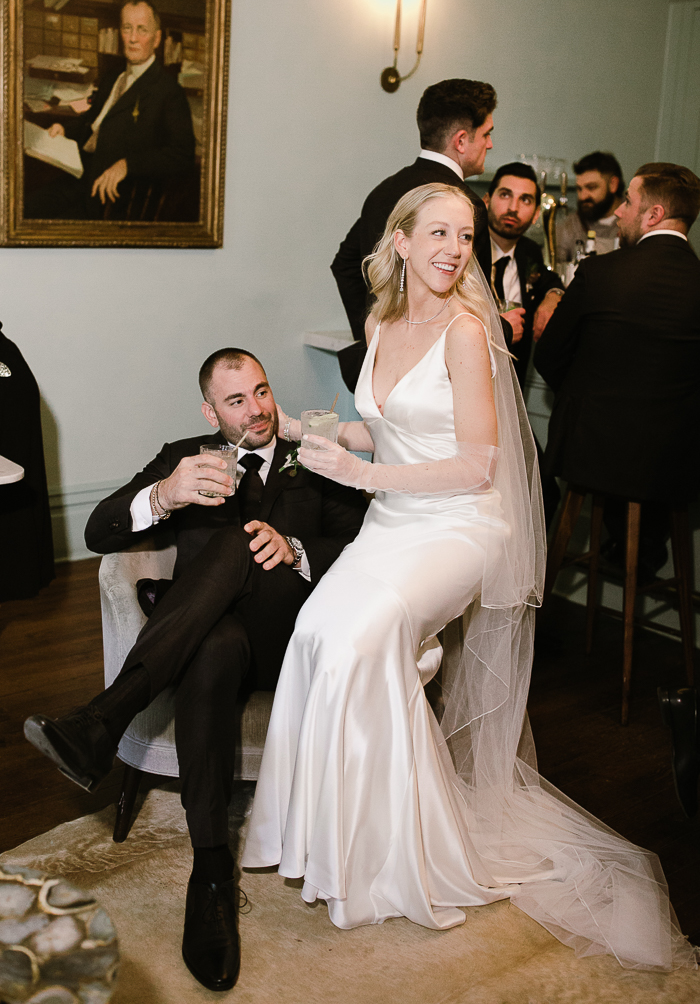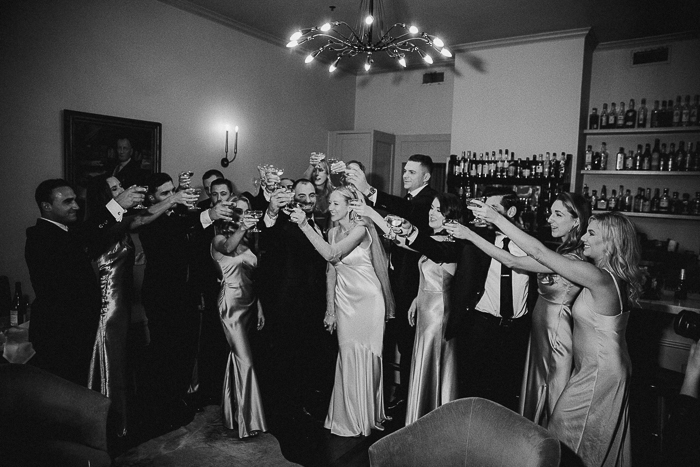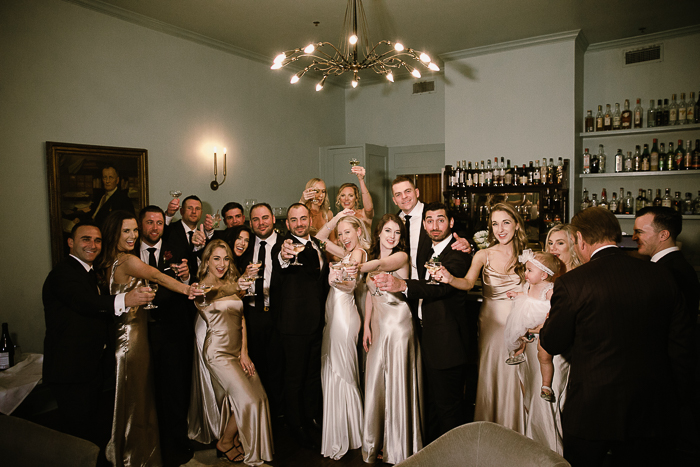 Wedding Planning Advice From The Newlyweds: Don't Sweat The Small Stuff
We were truly fortunate not to have any family drama or outside influence on our planning. My parents handed me the reins and my mother and father-in-law "wanted to be surprised." But no matter the situation, wedding planning can be so stressful, and there are always hiccups along the way that you can't control. You and your future partner set the tone for the day. If you're having fun, then everyone else will too. Don't sweat the bumps in the road. Enjoy all the hard work you've put in to make your day so special.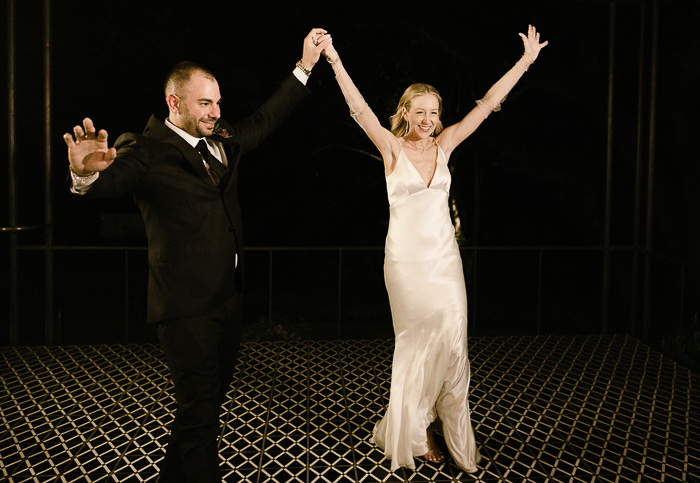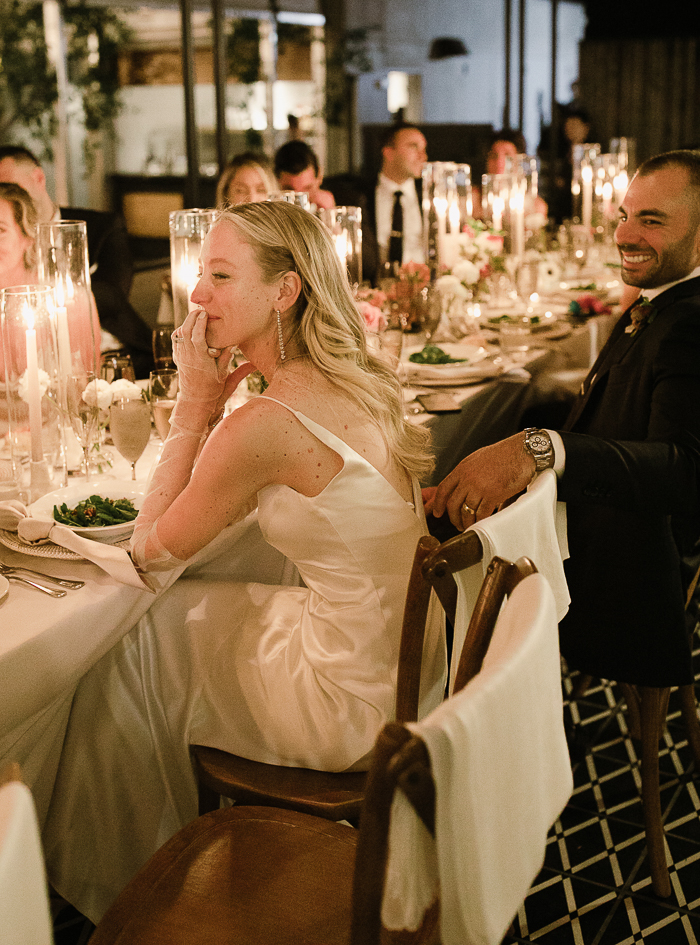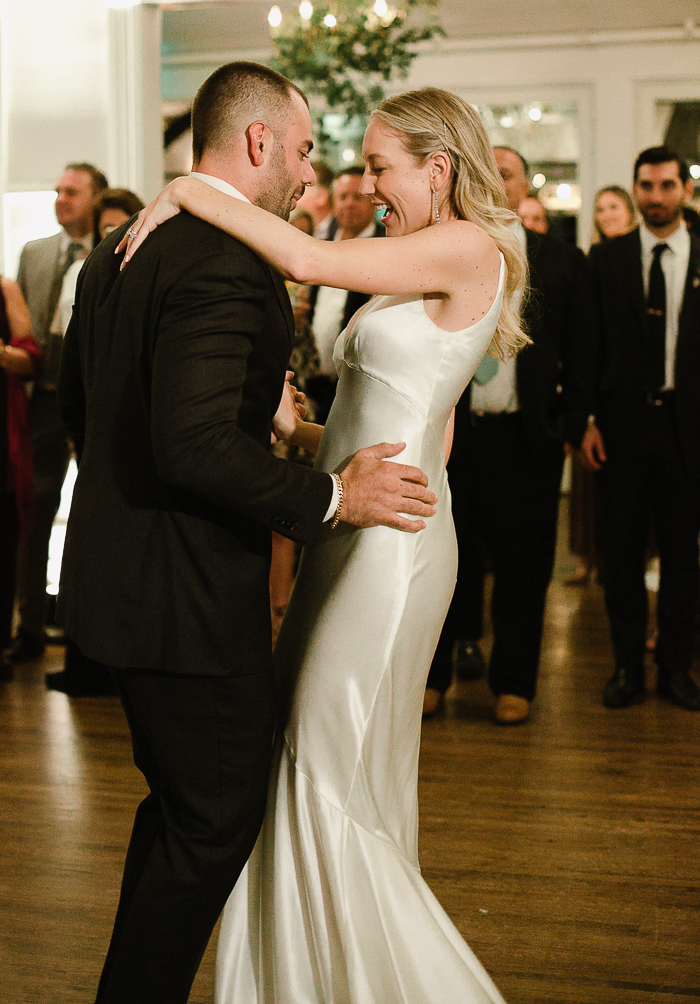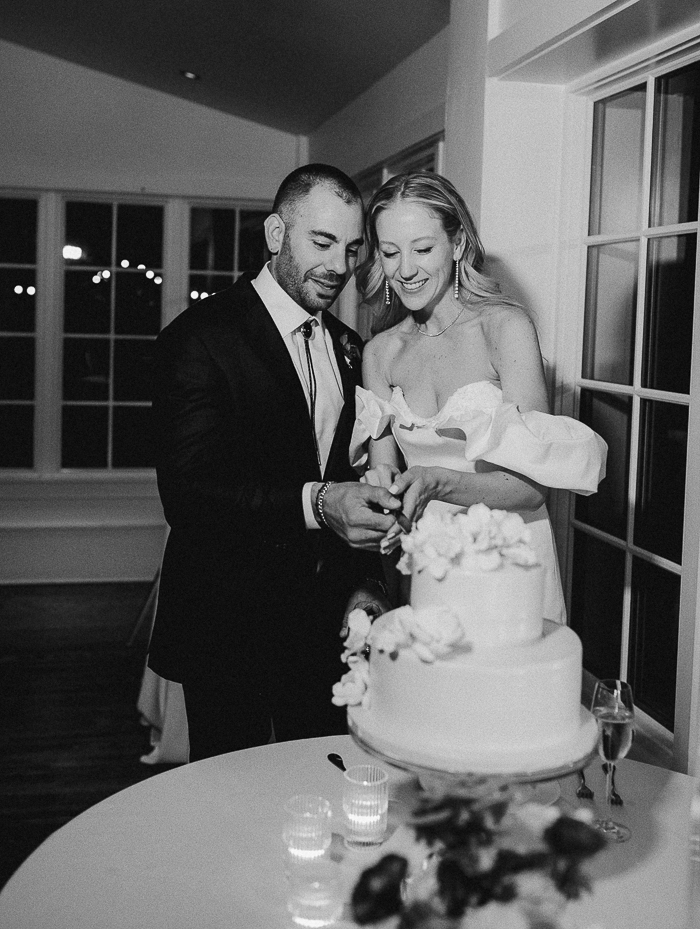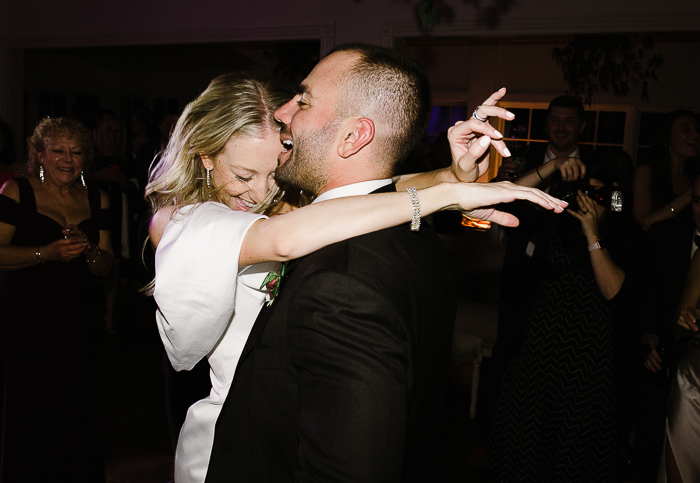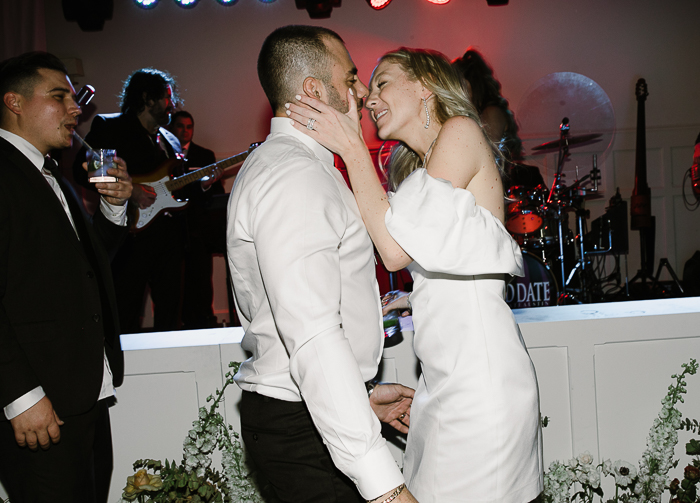 Congratulations to Jamie and Jonny on their Mattie's Austin garden wedding. And big thanks to Junebug member Amber Vickery for beautifully capturing all the memories they will cherish for the rest of their lives. To see more of her talent, check out her profile in our directory of photographers from around the world.
Like Jamie and Jonny, you can create multiple celebration spaces in one venue—from the romantic ceremony to an all-out dance party. Having your ceremony and reception at the same venue isn't only convenient but also cuts down on any lag time between the two events, so you don't lose on time spent with your loved ones. For more unconventional ideas, check out our unique planning guide!