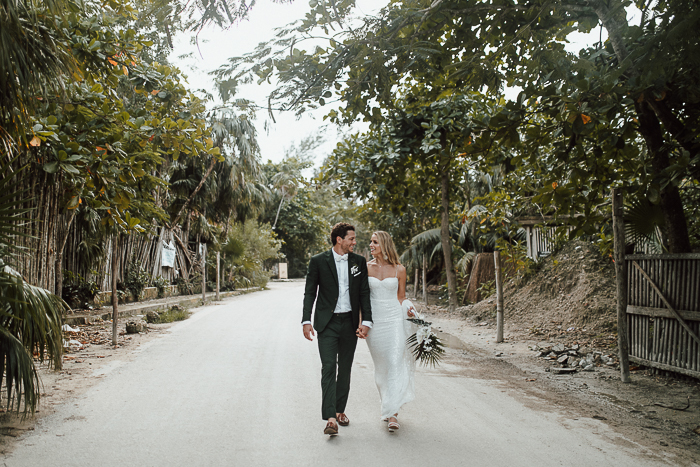 Tucked in a jungle, surrounded by nature and the breathtaking Caribbean sea, Wendy and Michael's Tulum jungle wedding was the perfect combination of tropical flair, boho touches, chic fashion, and fun party vibes. With the help of planner LM Weddings and a talented team of vendors, their day was the carefree and relaxed celebration they've always wanted.
The couple exchanged their handwritten vows in a romantic seaside ceremony under the swaying coconut trees at the luxurious Zorba Villas. The reception that followed at Nu Tulum was filled with gorgeous arrangements of tropical greenery and white orchids, macrame decor, and lots of candles. The celebration continued as the couple and their guests enjoyed a wild night of dancing underneath the stars, and a full moon swim past midnight.
From the stylish wedding attire and lush tropical setting to the tender moments and festive vibe, there was absolutely no shortage of amazing details–all beautifully captured by Junebug member Luxart Wedding Studio. If you're daydreaming about a tropical jungle beach wedding, scroll down, this is exactly the inspiration you need!
The Couple:
Wendy and Michael
The Wedding:
Nu Tulum, Tulum, Mexico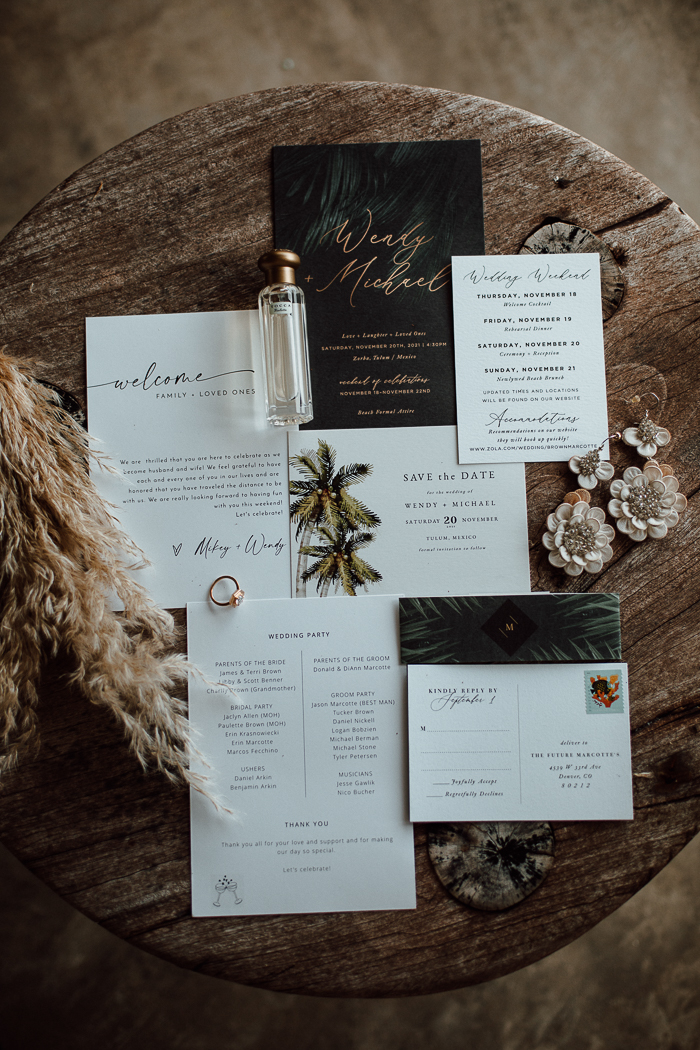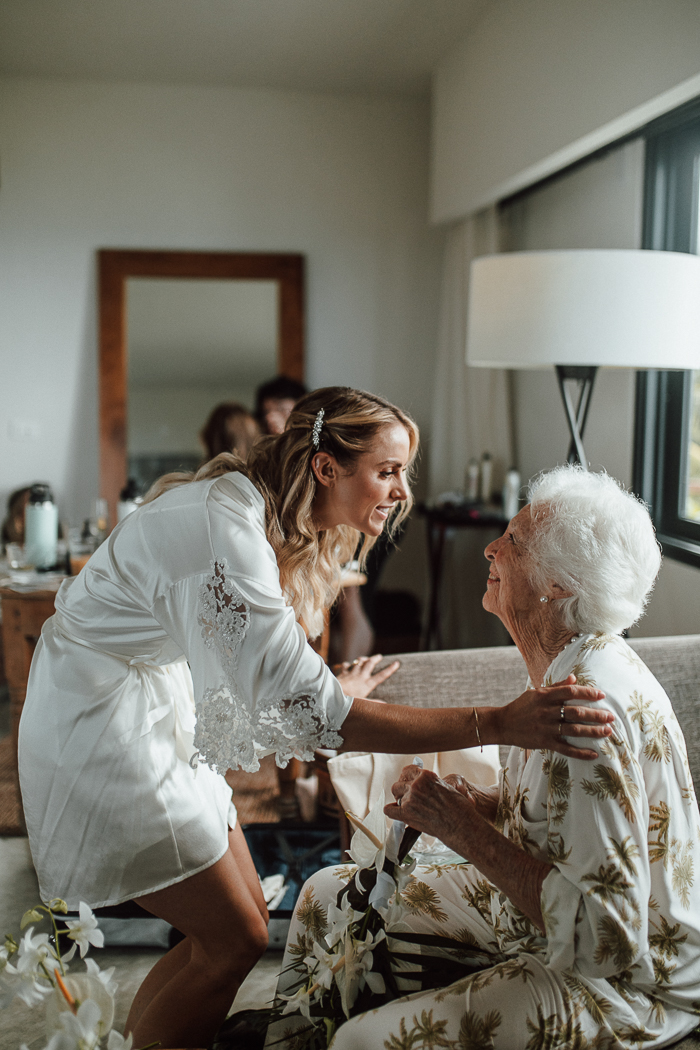 The Bride Had A Sweet Surprise For Her Grandmother
Wendy included her grandmother in the getting ready process and surprised her with PJs that matched the girls. She was so shocked and the first to put them on. She was glowing the entire day.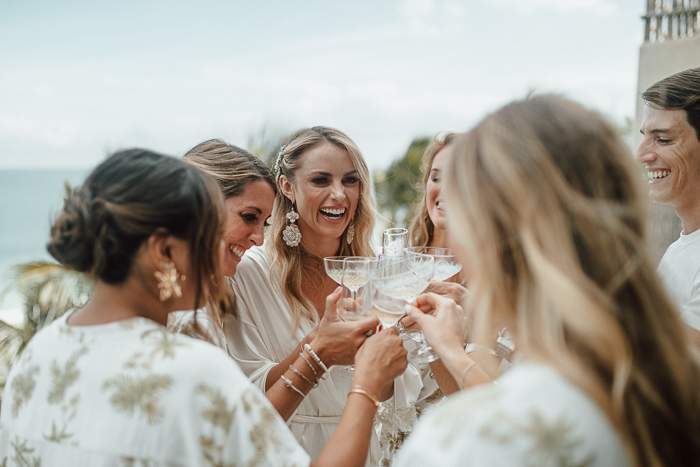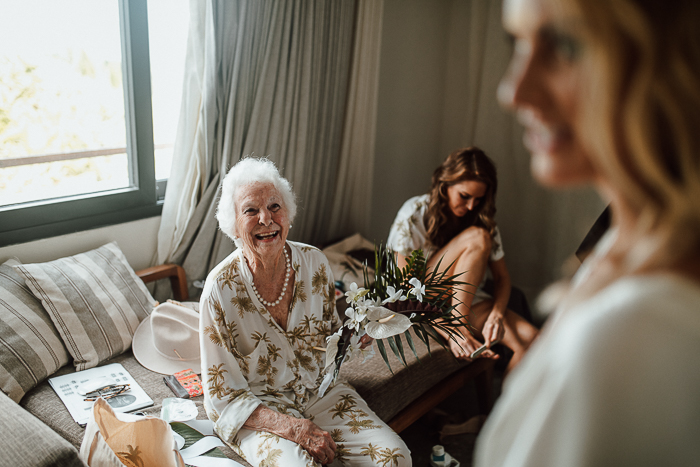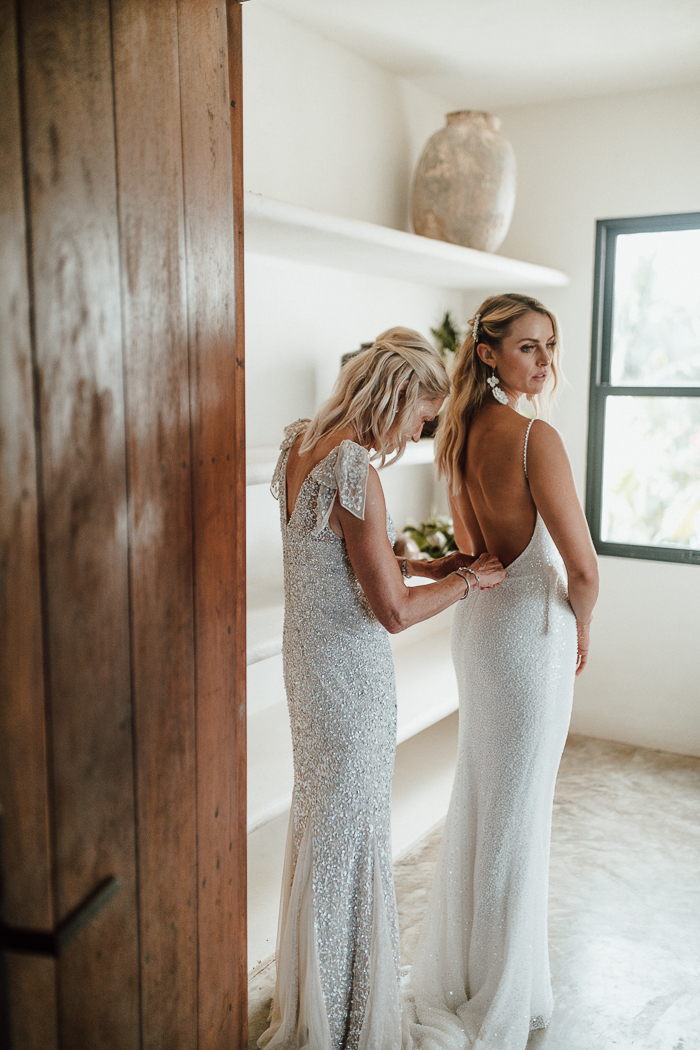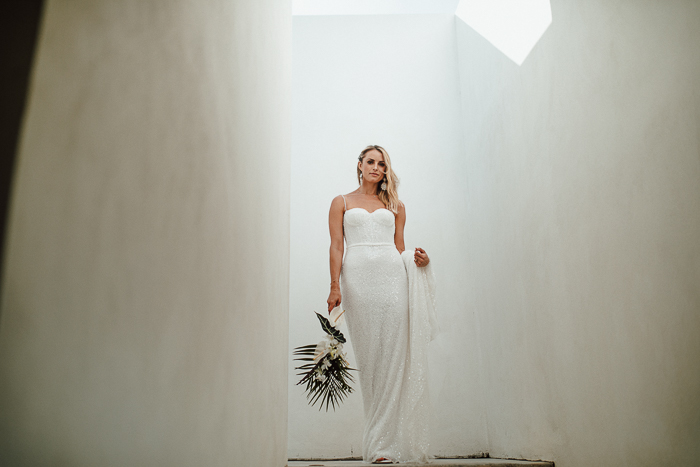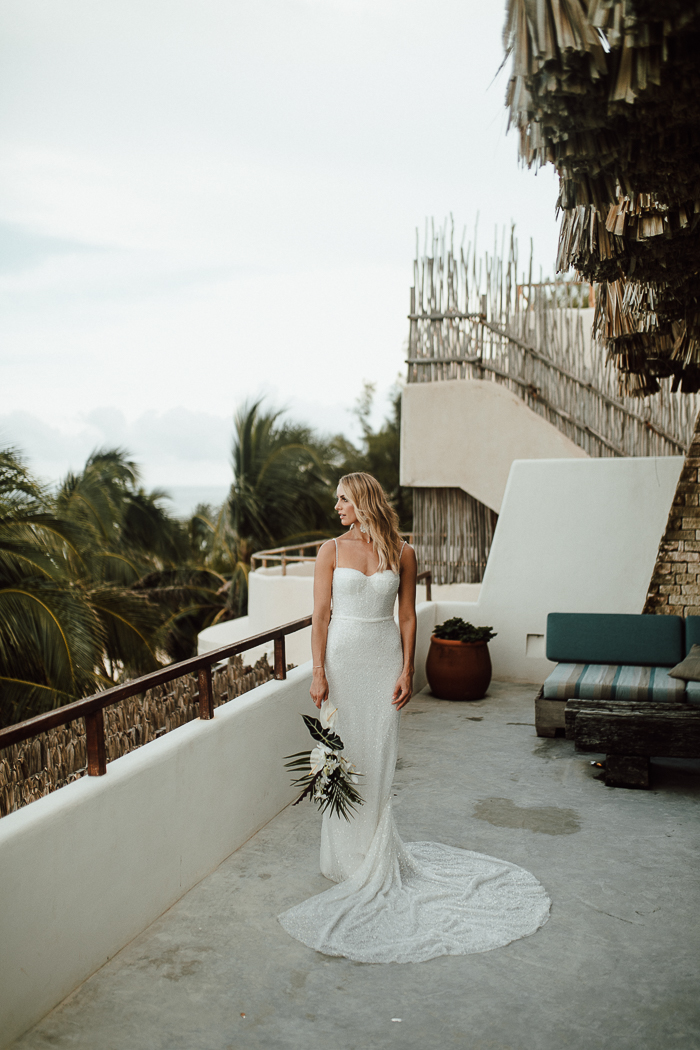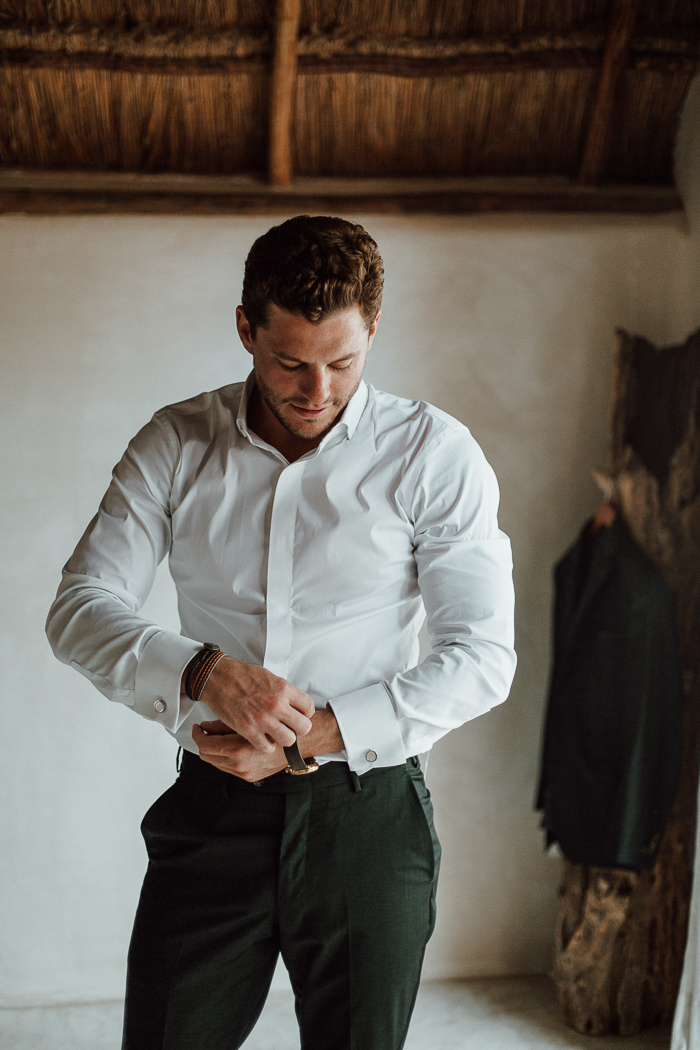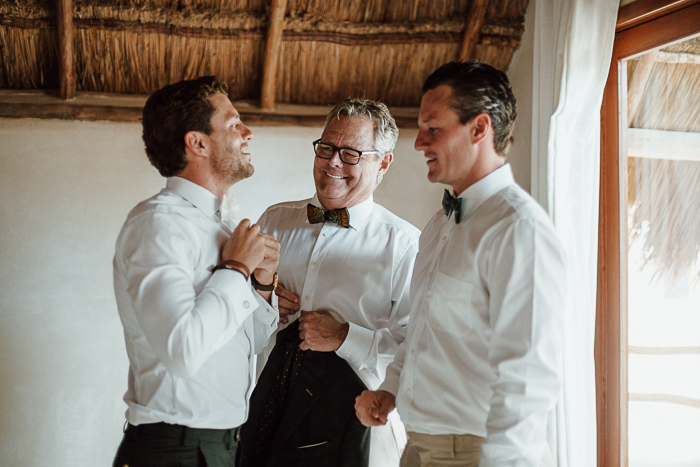 How The Couple Ended Up With A Tulum Jungle Wedding
Even though we live in Colorado, we both always knew we wanted a beach wedding. There's something about the ocean that brings out the child in everyone. Once we had that and Tulum nailed down, we went to visit. We had kind of a bender of a night before meeting our wedding planner, and we ended up at this amazing restaurant that still had its construction gates up but was holding a soft opening. They kindly invited us in and offered us some cocktails on the house, and we texted our planner, letting her know we had a venue that we wanted to check out in the morning. It turns out it was the first place that she had set up. We were sold from there. It was fate.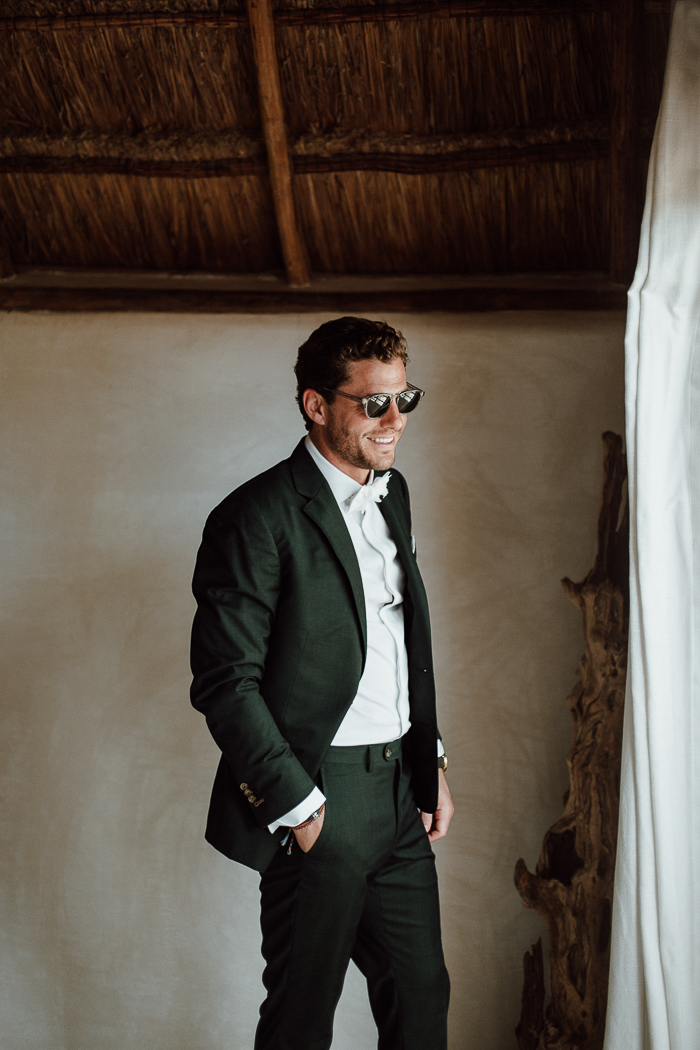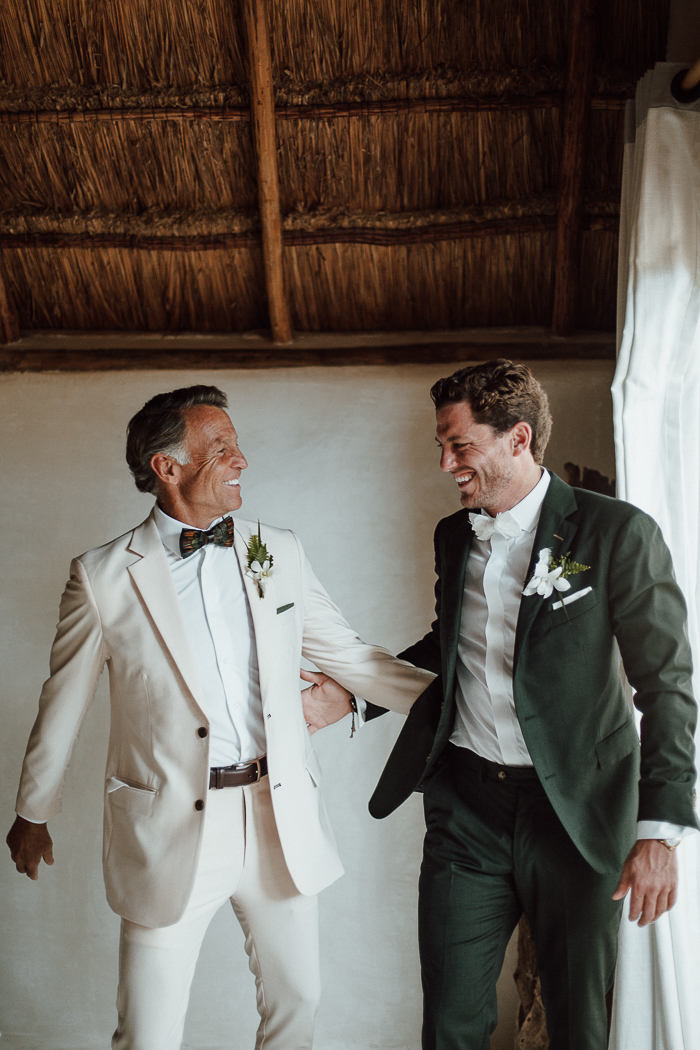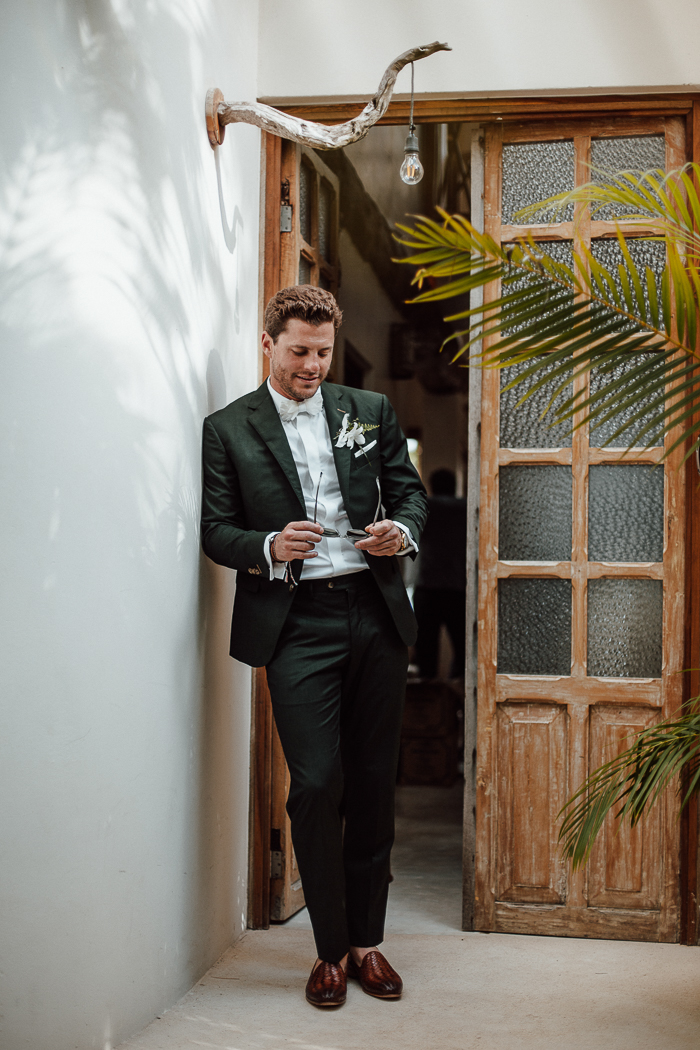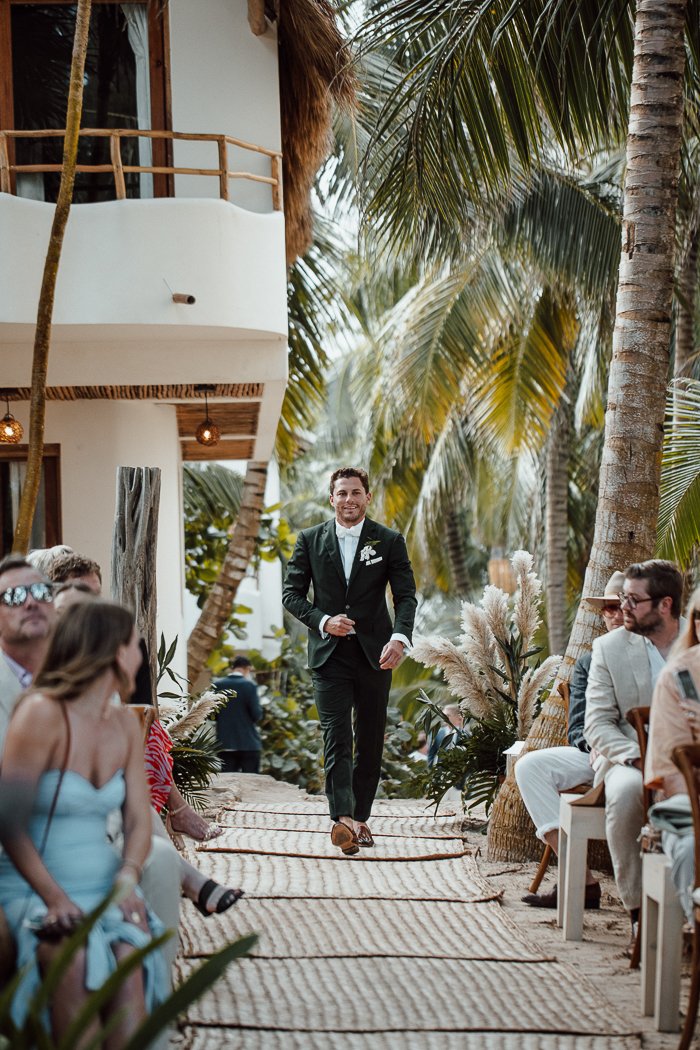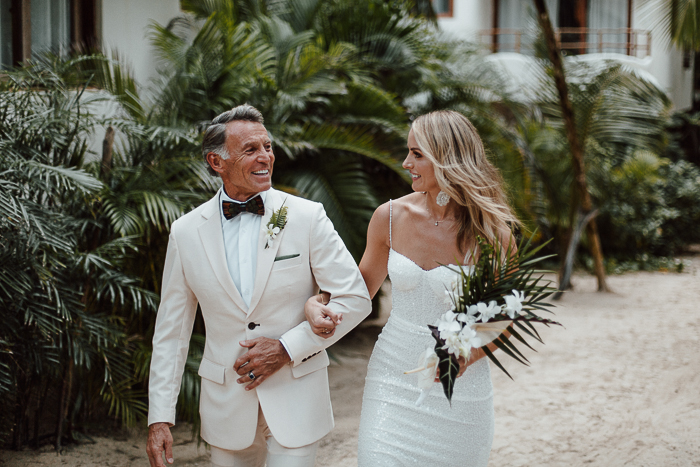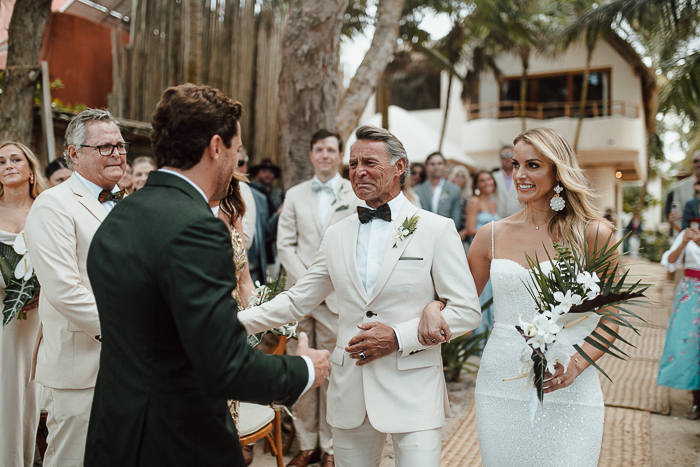 Involving Family And Loved Ones In The Ceremony
We wanted to make sure everyone there–especially our family members–felt like they were a part of the ceremony. Wendy's oldest brother, Nick, was the officiant. We wish we could say that he was for hire because we were blown away by his words. Michael's cousins sang and played as guests took their seats. We chose and surprised each other with the songs we walked down the aisle to. We had a Copal blessing from one of Wendy's childhood friends while Michael's college roommate sang "River" by Leon Bridges. Wendy's Grandmother gave a reading about new versus old love.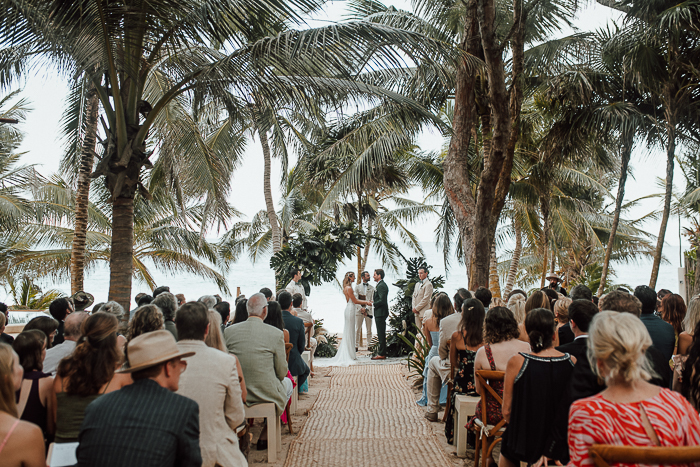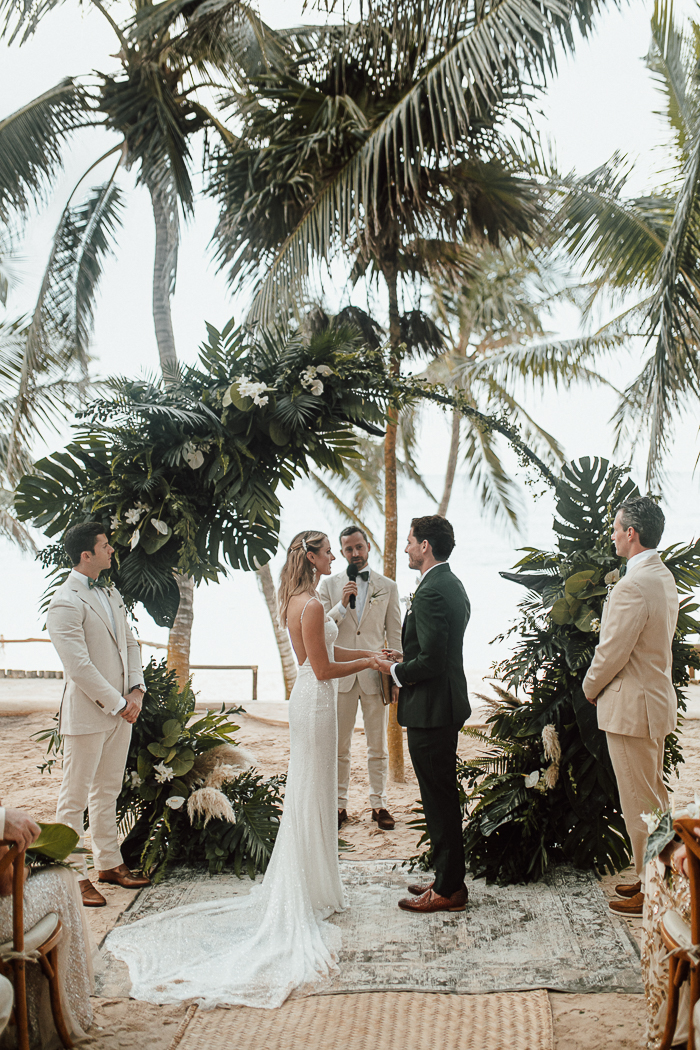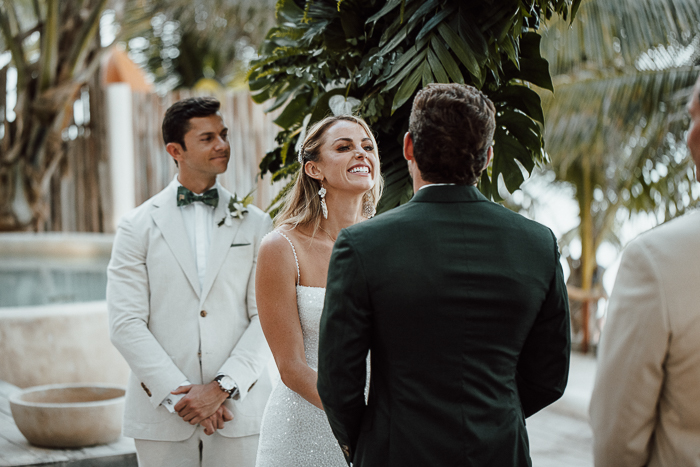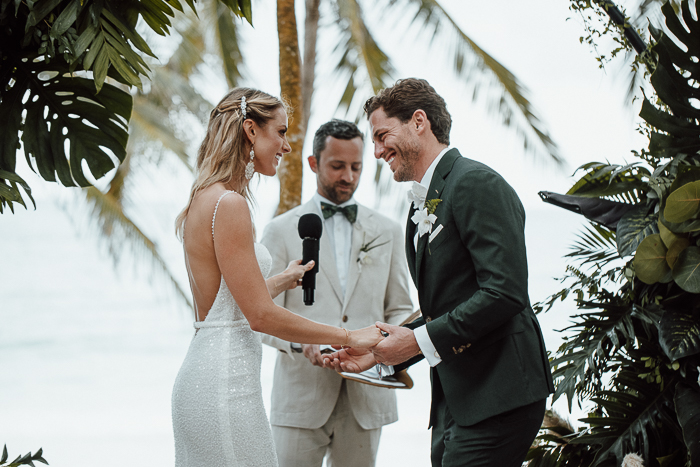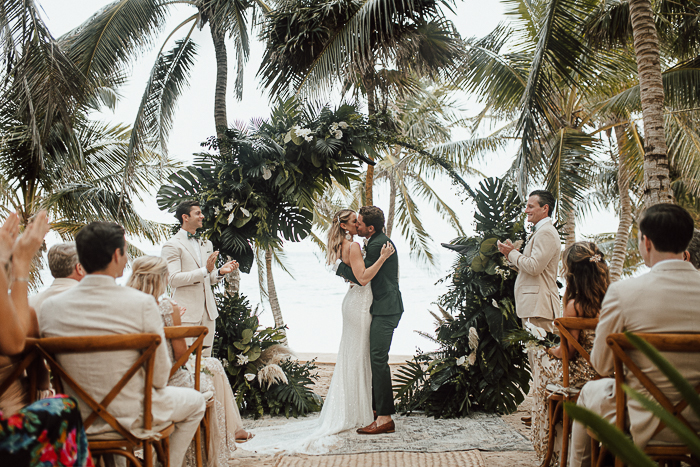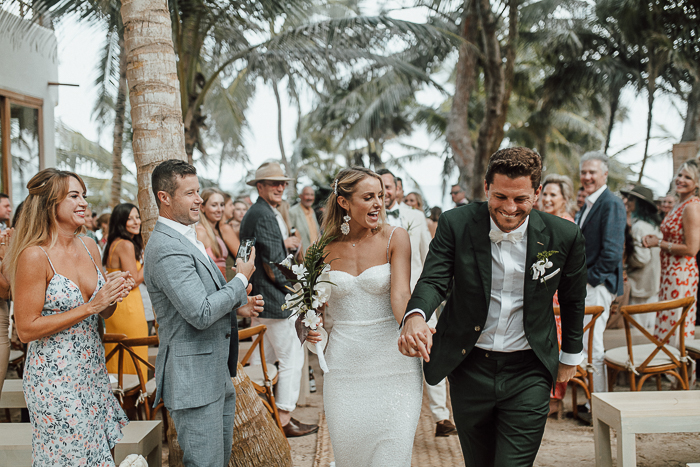 Working With Junebug Members Luxart Wedding Studio
We can't say enough good things about Luxart Wedding Studio. They were the perfect mix of personality yet subtle, never overstepping an intimate moment to get the shot yet still capturing it. They made us feel so loved and confident the entire day and continue to do so. They also listened to us. We didn't want to spend a ton of time away from our guests to take photos, so they were extremely efficient yet captured every single shot we wanted– and even shots we didn't know we wanted.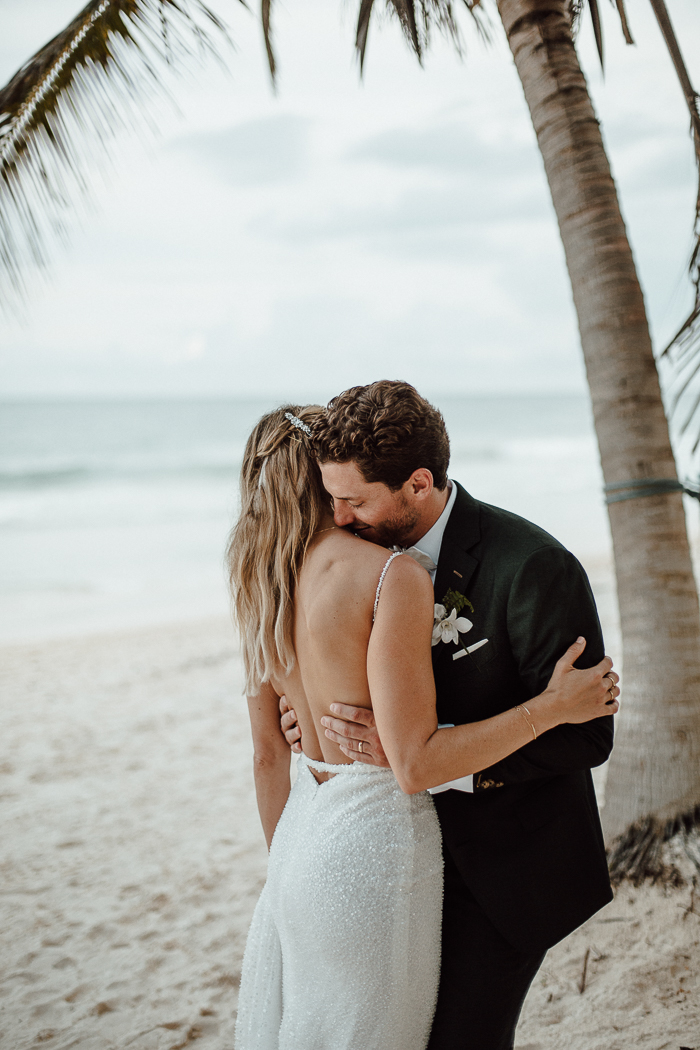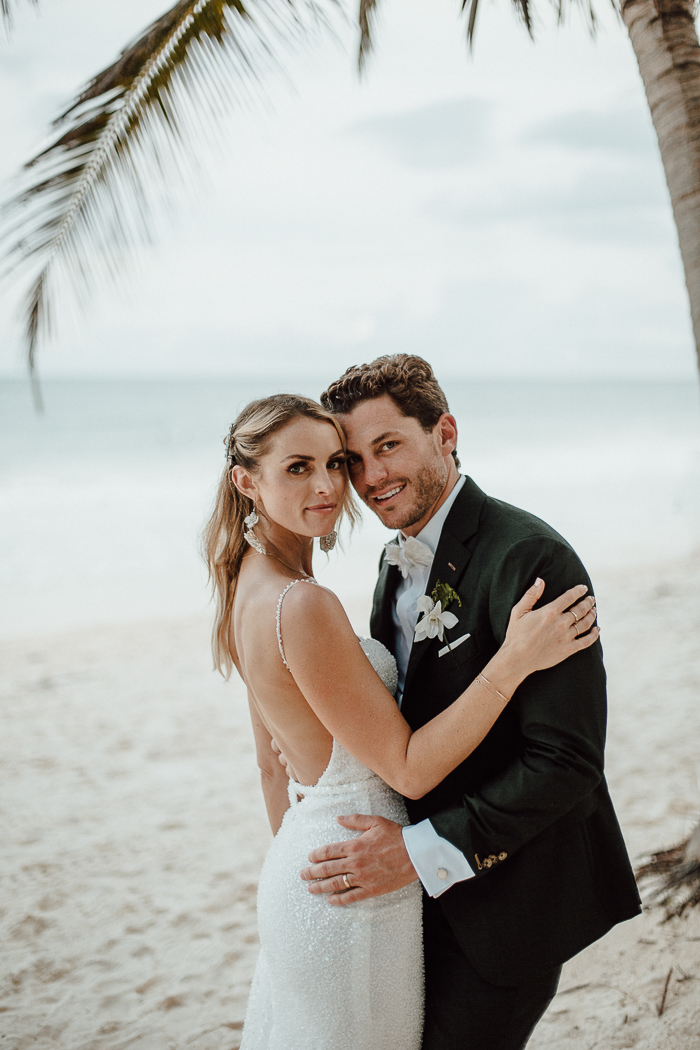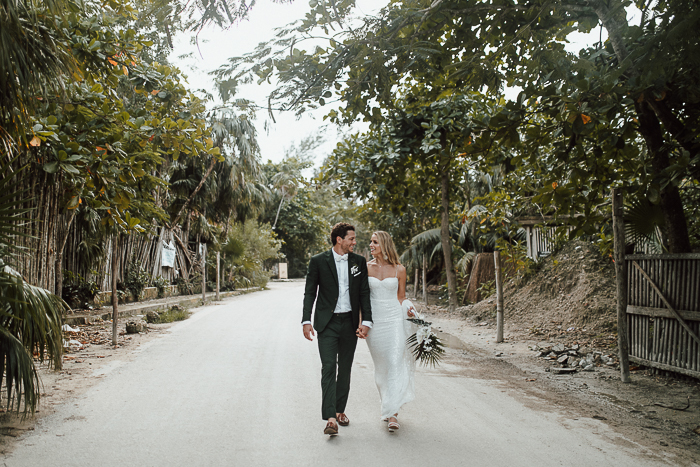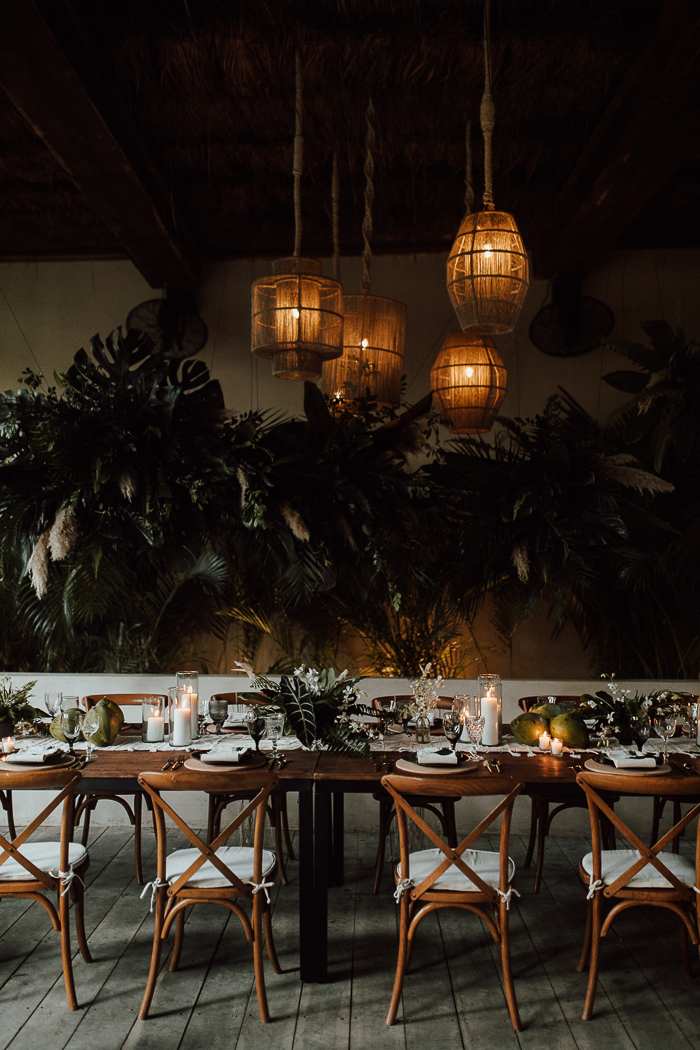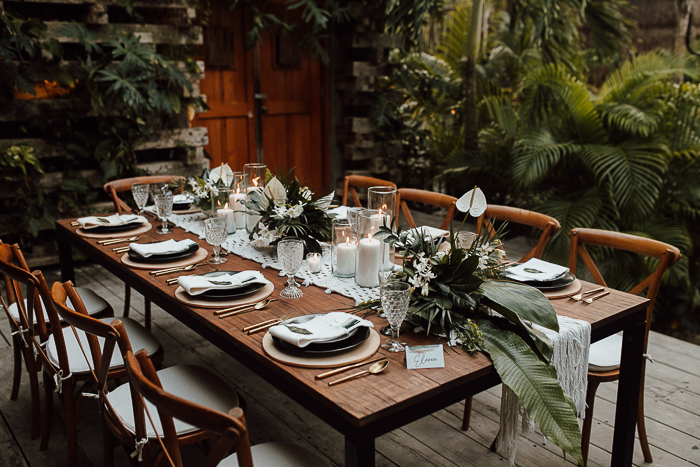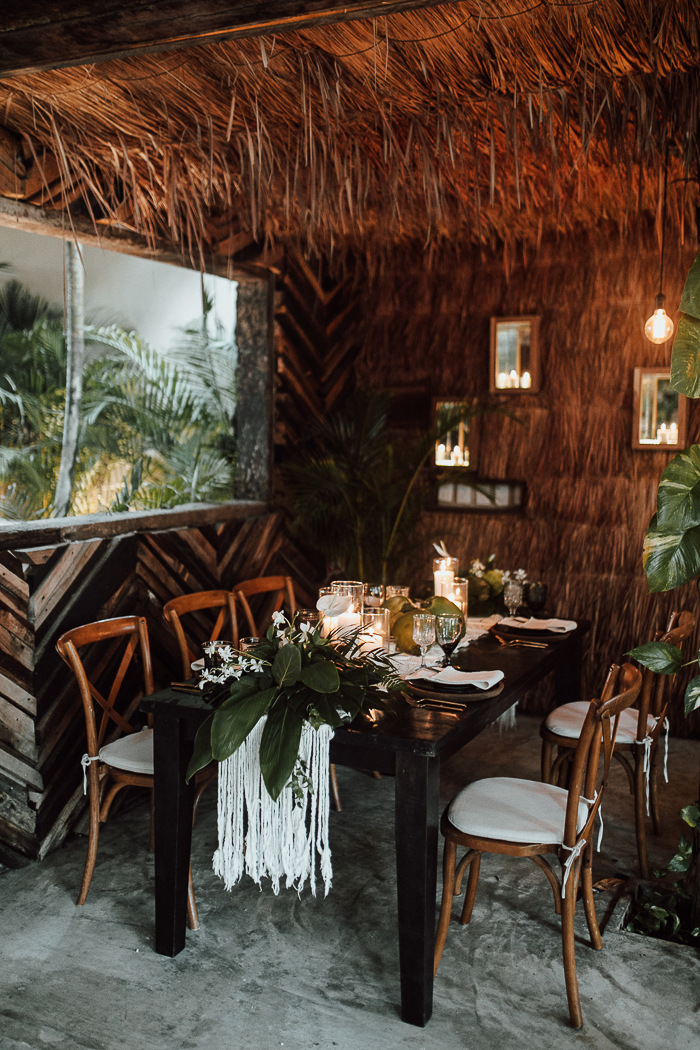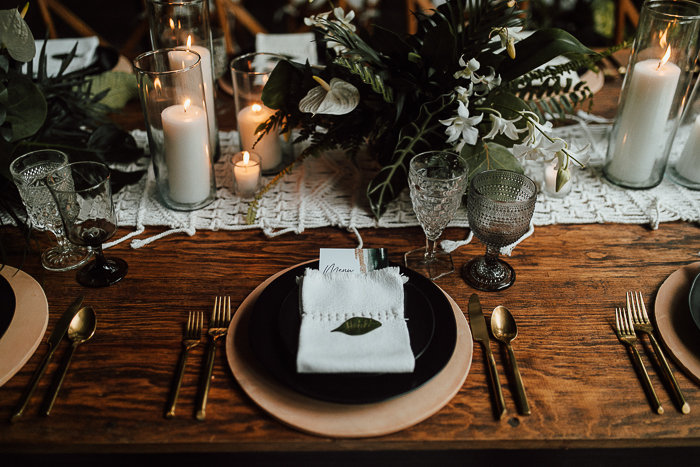 How They Made Their Wedding Represent Them
We don't take ourselves very seriously and feel our wedding reflected that perfectly. The most memorable part was how every single part of the wedding day was so authentic to us. From doing rooftop yoga taught by one of Wendy's longest friends and the relaxed nature of the getting ready process for both of us to the epic dance party where there were no rules and no shirts. We ended the evening with all guests (including parents, aunts, uncles, and their friends) in the ocean for a past-midnight full moon swim—it was a pretty surreal moment.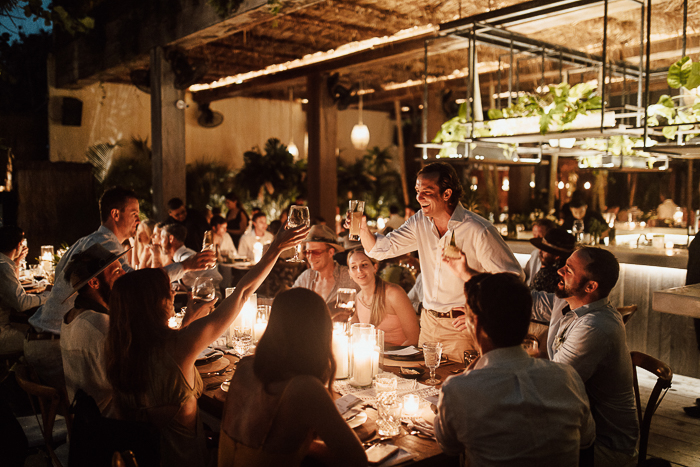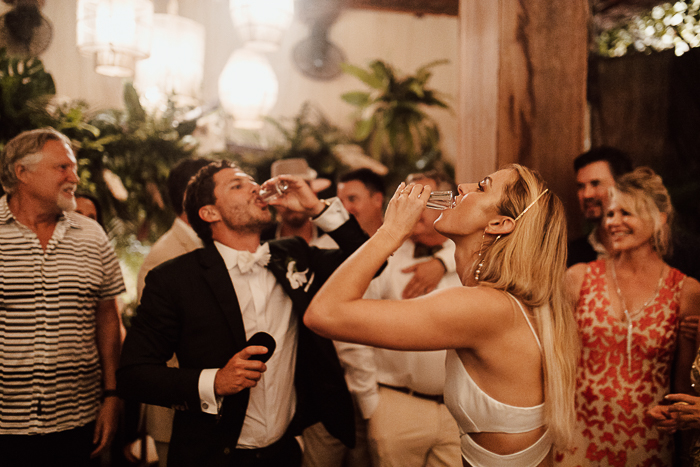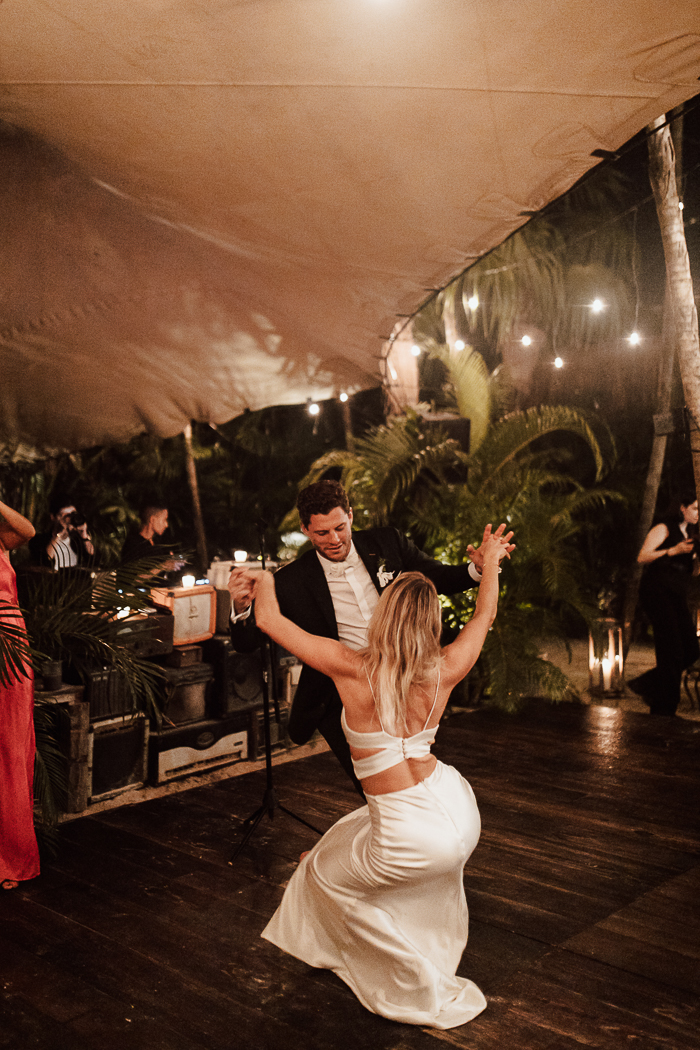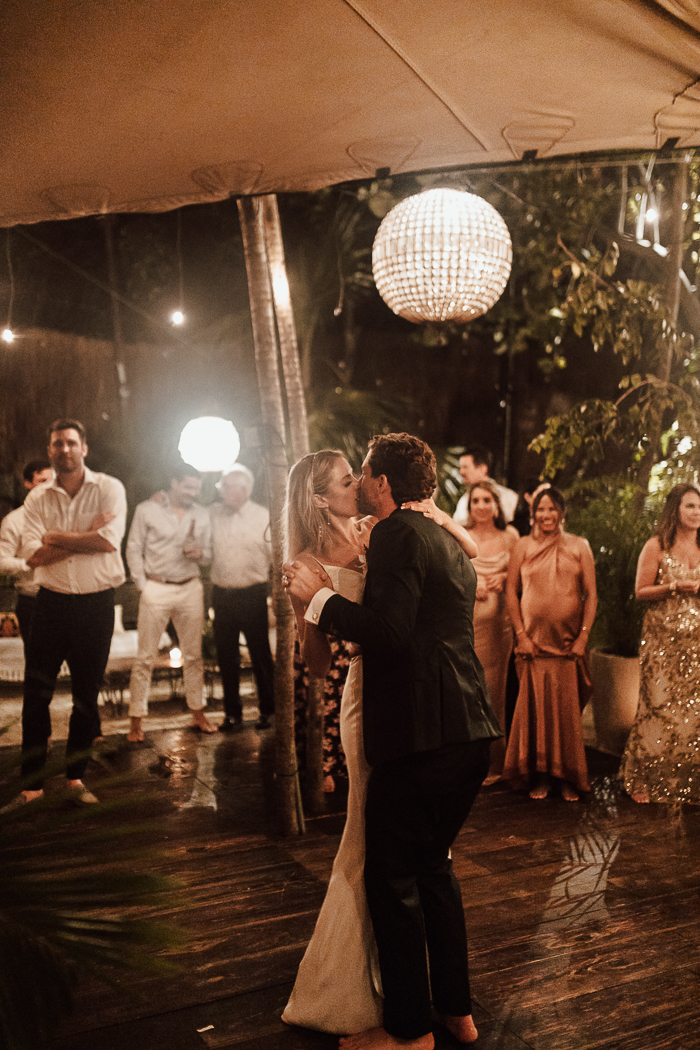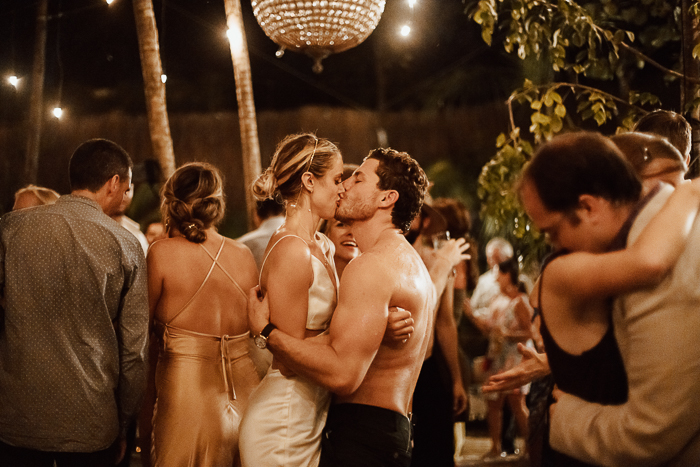 Congratulations to Wendy and Michael on their totally luscious Tulum jungle wedding. And a special shoutout to Junebug member Luxart Wedding Studio for capturing every single unforgettable moment of their epic wedding weekend. To see more of their work, check out their profile in our directory of wedding photographers from around the world!
Between breathtaking landscapes, amazing climates, and magical vibes, it's no wonder that couple's like Wendy and Michael choose to escape to their dream location to celebrate their big day with their loved ones. Whether you choose to say your "I do's" at the beach, the mountains, or a chic city destination, check out our ultimate guide to planning a destination wedding!