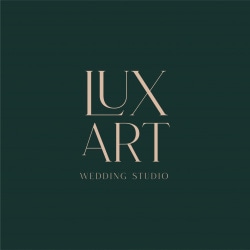 Best Wedding Photographers in Mexico, Italy and New York
Luxart Wedding Studio
35 REVIEWS
About
MEMBER SINCE 2021
We're Abi & Gon, partners in life, girl & boy duo who decided to live their life sharing our way of seeing things through out photography. Destination wedding photographers, Pretty big fans of love stories, bold couples, rock the dance floor on a wedding day and also tiny elopements in hidden spots.
When we aren't barefoot on the beach shooting a wedding you can find us wearing swimwear on our way to the sea or riding the scooter downtown with our two chihuahua pups. If it's a grey day some cuddles on the couch and a nice coffee is the best plan ever!
Candid style and becoming into "Friendors" is the goal for us + make you fell comfy and your best "you" in front of a camera.
I remember as if it were yesterday that Gon said, "I want to travel all over and do what I really love…take pictures! Let's share with people our world's perspective, let's be witnesses. I want to live the joy as much as possible…everyday!"
Why couples love Luxart Wedding Studio
Tina D.
Nayarit, MX
Reviewed on May 08, 2023
Having Luxart for our wedding was the best decision. Their passion, enthusiasm, and creativity made us feel like they were our best friends at the wedding. Our pictures are coming out beautifully. Only thing I would warn people is that they take thei...&nbsp &nbsp Read More
Liza L.
Dreams Tulum
Reviewed on Apr 08, 2023
Abi & Gon were so amazing… their first impression was so warm and friendly. The day of the wedding could be chaotic but they kept me calm and comfortable. I'm speaking for myself but I know my husband felt the same. They were super attentive, ...&nbsp &nbsp Read More
Becky B.
Finest Playa Mujeres
Reviewed on Mar 30, 2023
We can't recommend LuxArt enough!! Not only are Abi and Gon incredible photographers, they're amazing people and so awesome to work with! Your photographer is with you all day on your wedding day, and Abi and Gon fit right in with our family and ...&nbsp &nbsp Read More
Courtney C.
Dreams Riviera Cancun
Reviewed on Mar 13, 2023
LuxArt is beyond a pleasure to work with. Kevin and I connected with Abi and Gon right away. They make you feel very comfortable and their quality of work is exactly what you want to capture your one special day. All of the effort you put into planni...&nbsp &nbsp Read More
Arianne K.
Playa del Carmen
Reviewed on Jan 29, 2023
Long story short: you won't regret hiring LuxArt! It's funny because Luxart was actually not our first choice for wedding photography but it ended up being the biggest blessing that our first choice was already booked. I'm so glad we ended up ...&nbsp &nbsp Read More
&nbsp + See More Reviews
Request Information
Thank you for your submission. We will be in touch soon!
X

Email Sent.