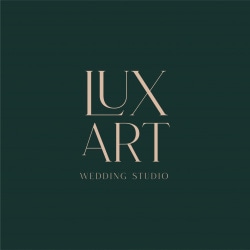 Best Wedding Photographers in Mexico, Italy and New York
Luxart Wedding Studio
31 REVIEWS
About
MEMBER SINCE 2021
We're Abi & Gon, partners in life, girl & boy duo who decided to live their life sharing our way of seeing things through out photography. Destination wedding photographers, Pretty big fans of love stories, bold couples, rock the dance floor on a wedding day and also tiny elopements in hidden spots.
When we aren't barefoot on the beach shooting a wedding you can find us wearing swimwear on our way to the sea or riding the scooter downtown with our two chihuahua pups. If it's a grey day some cuddles on the couch and a nice coffee is the best plan ever!
Candid style and becoming into "Friendors" is the goal for us + make you fell comfy and your best "you" in front of a camera.
I remember as if it were yesterday that Gon said, "I want to travel all over and do what I really love…take pictures! Let's share with people our world's perspective, let's be witnesses. I want to live the joy as much as possible…everyday!"
Why couples love Luxart Wedding Studio
Arianne K.
Playa del Carmen
Reviewed on Jan 29, 2023
Long story short: you won't regret hiring LuxArt! It's funny because Luxart was actually not our first choice for wedding photography but it ended up being the biggest blessing that our first choice was already booked. I'm so glad we ended up ...&nbsp &nbsp Read More
Maxwell G.
Las Nubes, Holbox
Reviewed on Jan 25, 2023
We do not have enough wonderful things to say about LuxArt Wedding Studio. Aesthetically, all of the photos that they took are absolutely gorgeous and truly captured the essence of our wedding and celebration. Abi and Gon know exactly what they are d...&nbsp &nbsp Read More
Erin P.
Puerto Morelos
Reviewed on Oct 21, 2022
Abi & Gon were a complete joy to work with from the moment I hired them. From a personal video call well in advance of our big day to discuss our wedding's mood, our personality style and our expectation, they collaborated with my personal vision a...&nbsp &nbsp Read More
marissa N.
Riviera Maya
Reviewed on Oct 19, 2022
Abi and Gon were absolutely amazing. They are beautiful people who create beautiful work! They are enthusiastic, organized, diligent and make you feel comfortable and have the best eye and vision for photography. They are very personable and flexible...&nbsp &nbsp Read More
Bryan
Unico 2087
Reviewed on Sep 12, 2022
Luxart is hands down the most professional, talented team out there, and we couldn't recommend them more highly! Their whole team was wonderful to work with from start to finish and were quick to respond to any questions or concerns. We had high e...&nbsp &nbsp Read More
&nbsp + See More Reviews
Request Information
Thank you for your submission. We will be in touch soon!
X

Email Sent.