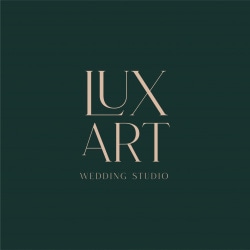 Best Wedding Photographers in Riviera Maya and Cabo San Lucas, Mexico and Costa Rica
Luxart Wedding Studio
6 REVIEWS
About
MEMBER SINCE 2021
We're Abi & Gon, partners in life, girl & boy duo who decided to live their life sharing our way of seeing things through out photography. Destination wedding photographers, Pretty big fans of love stories, bold couples, rock the dance floor on a wedding day and also tiny elopements in hidden spots.
When we aren't barefoot on the beach shooting a wedding you can find us wearing swimwear on our way to the sea or riding the scooter downtown with our two chihuahua pups. If it's a grey day some cuddles on the couch and a nice coffee is the best plan ever!
Candid style and becoming into "Friendors" is the goal for us + make you fell comfy and your best "you" in front of a camera.
I remember as if it were yesterday that Gon said, "I want to travel all over and do what I really love…take pictures! Let's share with people our world's perspective, let's be witnesses. I want to live the joy as much as possible…everyday!"
Why couples love Luxart Wedding Studio
Victoria S.
Andaz
Reviewed on Jan 04, 2022
What an awesome team! Abi and Gon were so full of energy and a pleasure to be with on our wedding day. Not to mention the photos they took are incredible and captured our personalities perfectly. I feel very fortunate and lucky to have Luxart recomm...&nbsp &nbsp Read More
Rhiannon M.
Villa la Joya
Reviewed on Jan 02, 2022
I can't quite put into words how appreciative I am to Abi, Gon & the entire Luxart team for their warmth and passionate energy in capturing our wedding so perfectly. As someone not always comfortable in front ofthe camera, they immediately put me a...&nbsp &nbsp Read More
Michelle
Grand Palladium CM
Reviewed on Dec 27, 2021
We absolutely loved working with Abi & Gon and their team on our wedding day. They had such great energy and really made us feel at ease. They also really listened to what we actually wanted to do when it came to the timeline and taking photos. We al...&nbsp &nbsp Read More
Ivy
Villa La Joya
Reviewed on Dec 11, 2021
I cannot rave enough about Abi, Gon and the entire Luxart Wedding Studio team. Not only did they bring an incredible energy to our wedding day, they also guided us - in a super fun and natural way - on poses for images and footage every step of the w...&nbsp &nbsp Read More
Cerida B.
Arcadia Hidden Arches Tulum
Reviewed on Sep 10, 2021
I found Abi and Gon on Instagram and felt immediately connected to their work and how they photograph. Abi really gets to know you personally before your big day which is what ultimately will give you the best photographs because it's not shooting wi...&nbsp &nbsp Read More
&nbsp + See More Reviews
Request Information
Thank you for your submission. We will be in touch soon!
X

Email Sent.