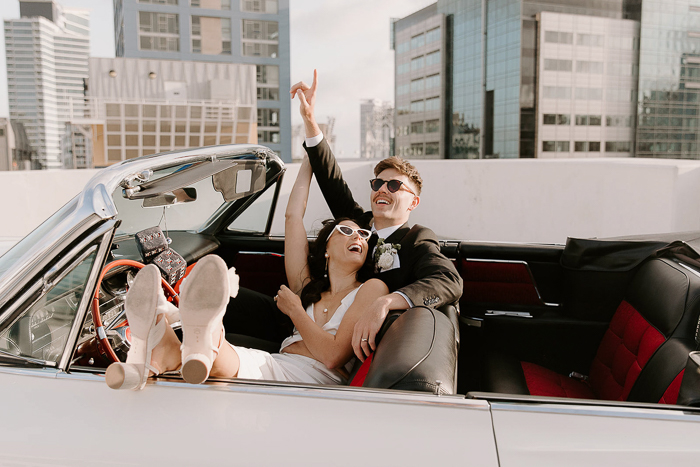 The pandemic changed the wedding world as we knew it, but many couples have embraced it and found the silver lining. For Maddy and Max, it meant having the opportunity to steer from tradition and focus on quality time and fabulous portraits. With that in mind, the couple skipped the big elaborate wedding in favor of an intimate multi-day affair. And even though they decided to forgo a wedding planner, they pulled off an unforgettable and chic modern elopement that was anything but cookie-cutter.
Following an unconventional timeline, they kicked off the occasion with a garden party surrounded by their closest loved ones. They enjoyed an Italian meal at an intimate setting featuring a vibrant tablescape of lush summer florals, taper candles, and gilded accents. The next day, the pair headed downtown for a beautiful courthouse ceremony overlooking the San Diego Harbor. They ended their two day celebration with a bang, driving their vintage Cadillac to a rooftop garage for celebratory champagne and the most breathtaking sunset and city skyline portraits.
Right off the bat, the pair put a unique spin on their wedding weekend. And despite it being a small and private celebration, it was definitely high on style. So scroll through and soak in every little detail. Junebug member Ash Gabes Photography was behind the camera to capture this chic modern elopement.
The Couple:
Maddy and Max
The Wedding:
San Diego Courthouse, California, USA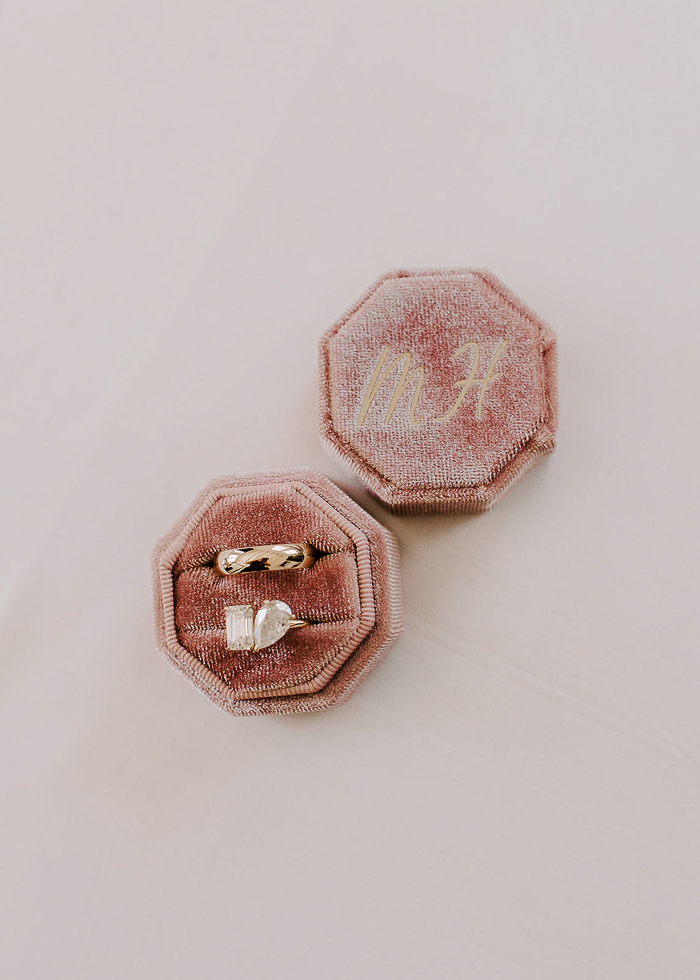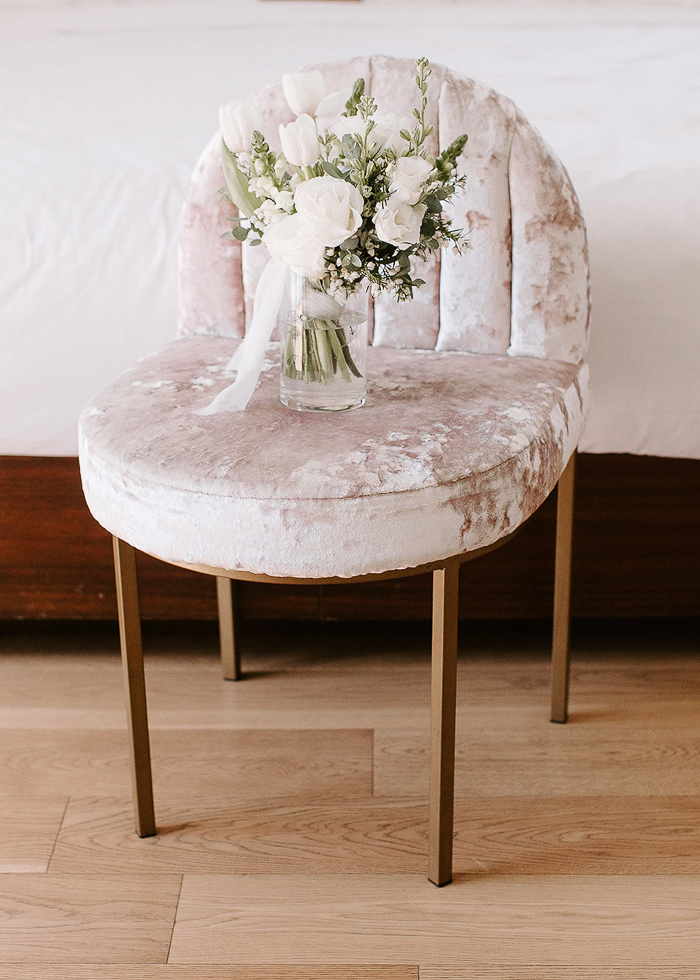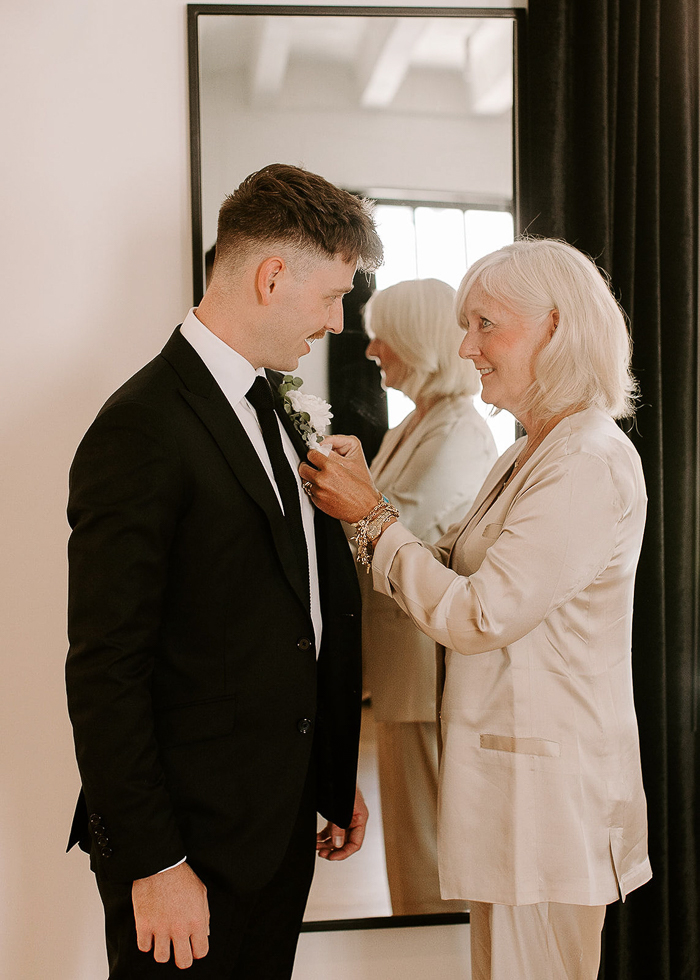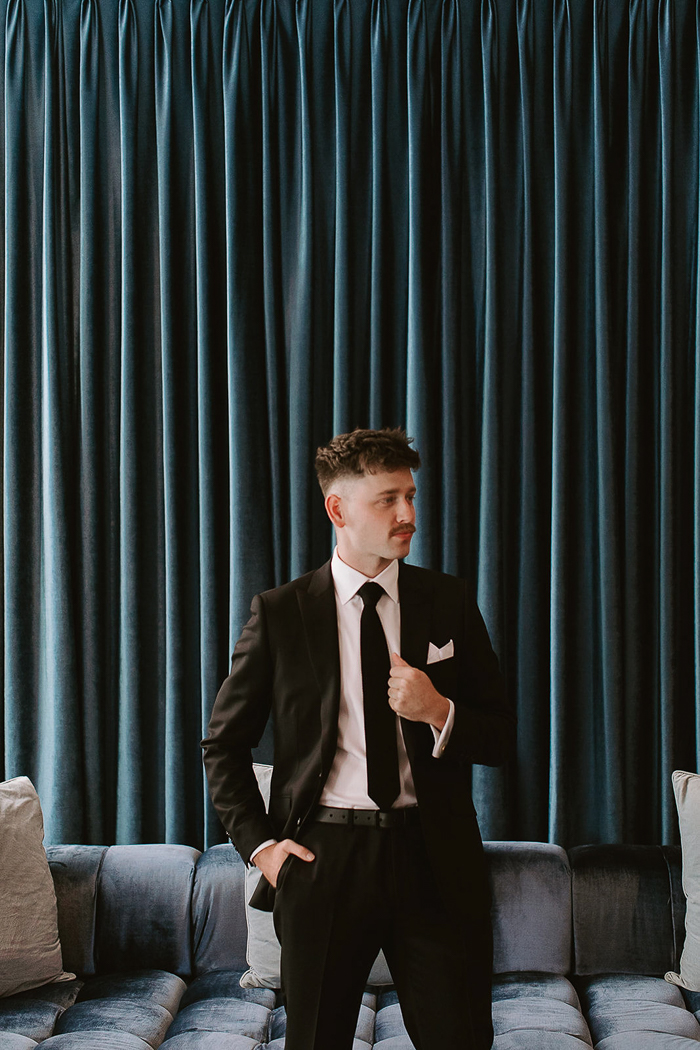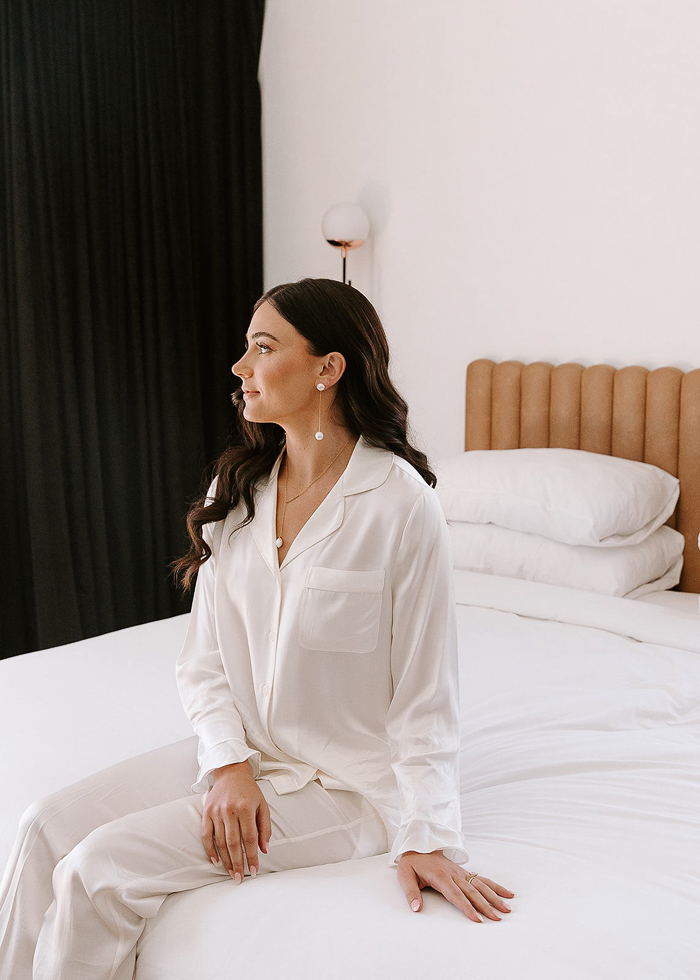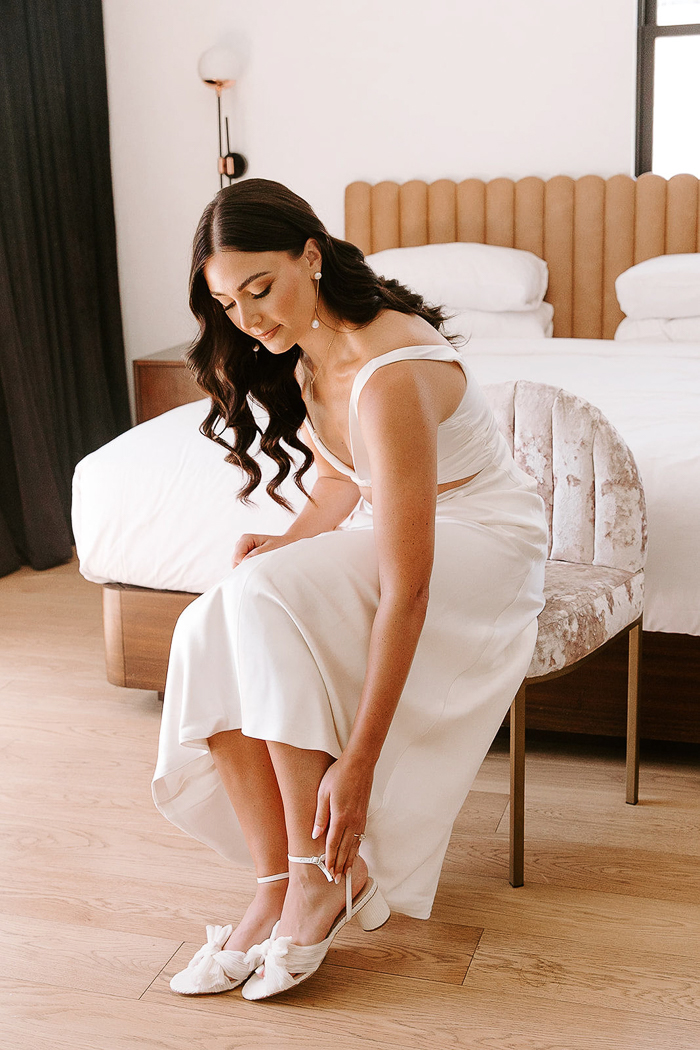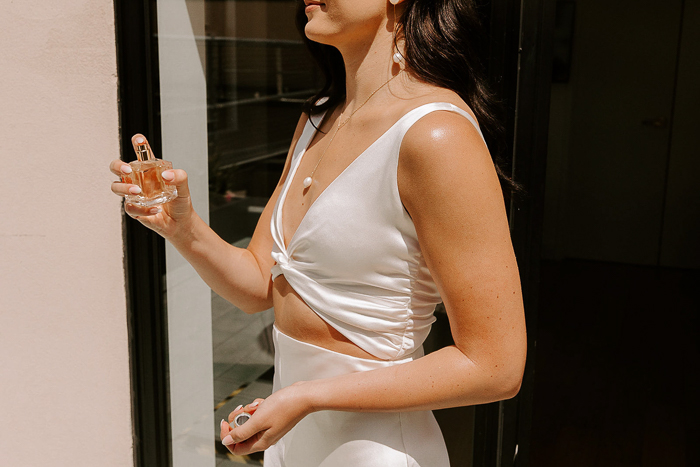 Setting Priorities For Their Chic Modern Elopement
Before we planned anything, we picked the three important things to us—family, food, and fun. The most important thing for us was putting our family first. We wanted to ensure everyone from all over the United States, and Australia could make it safely. After we knew the family was taken care of, our next focus was our party. We hired a private chef who we created an Italian five-course menu with. We knew we'd be happy if our family was there and we ate good food. We also wanted it to be easy and comfortable for everyone, so we made choices that would make our lives easier on the day of, such as using a chauffeur instead of driving ourselves from location to location. And lastly, we chose vendors we trusted to do their own thing and gave them creative freedom. We're proud that we planned this all by ourselves and could see our vision come to life.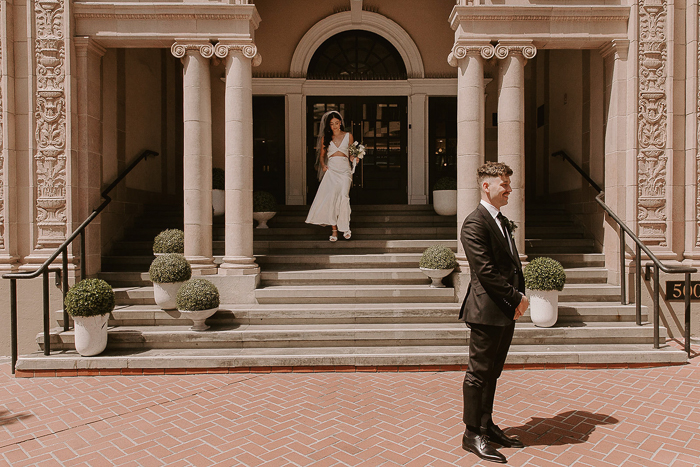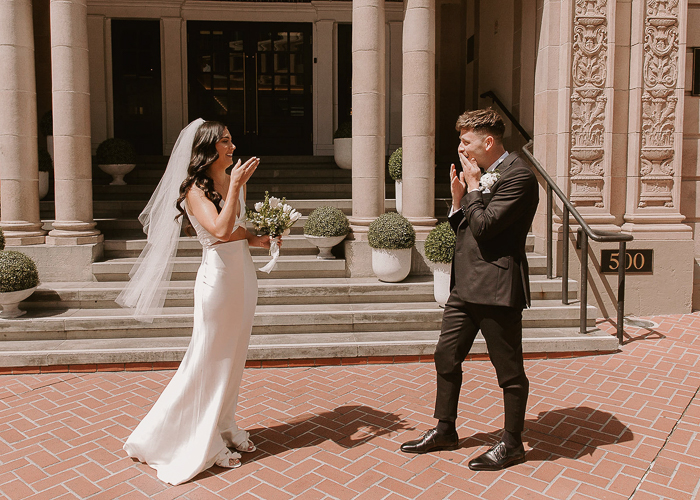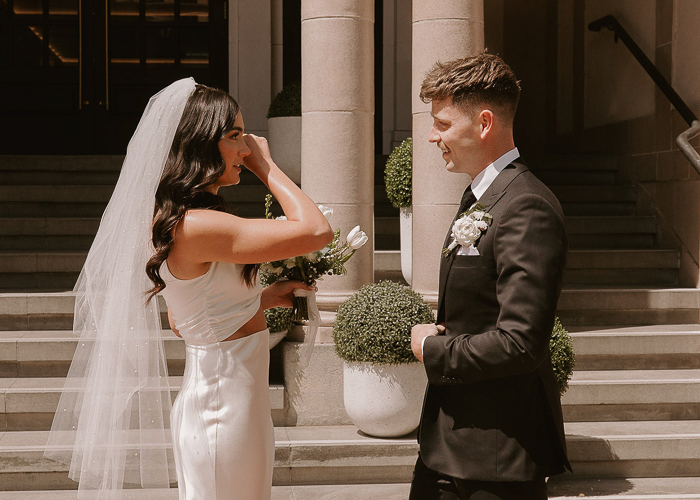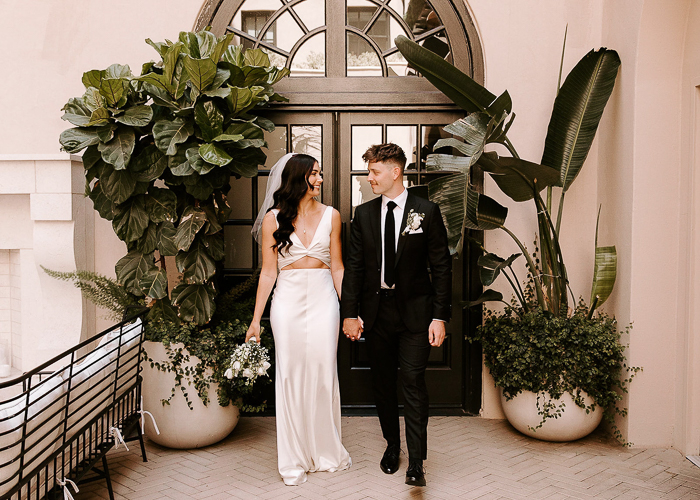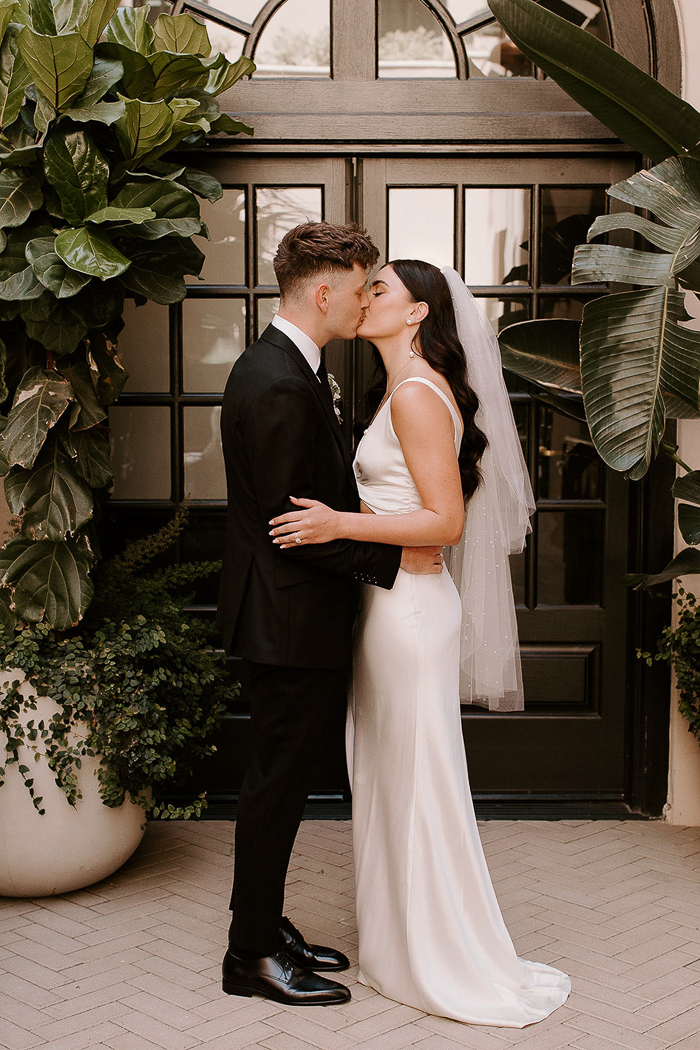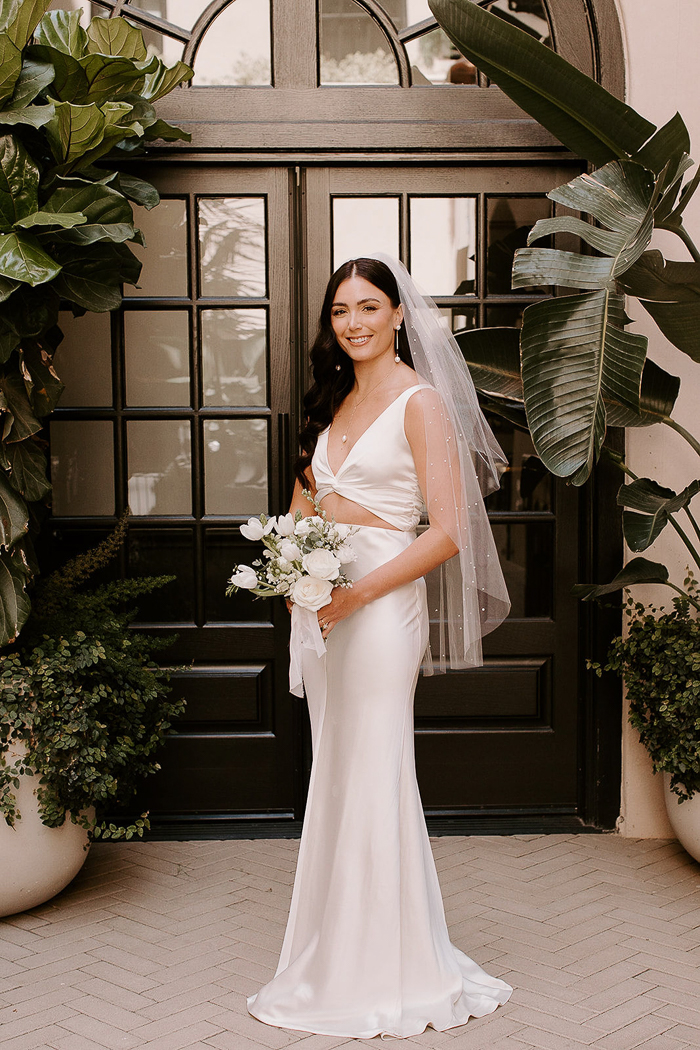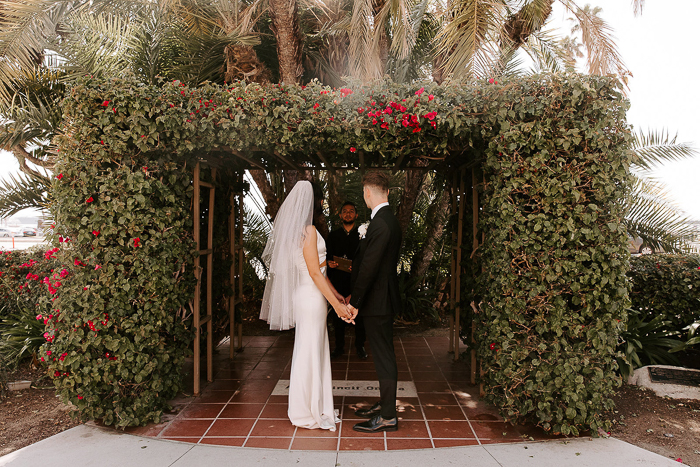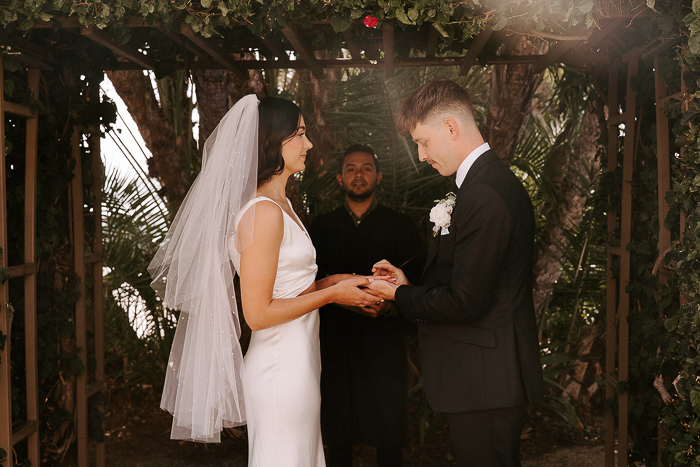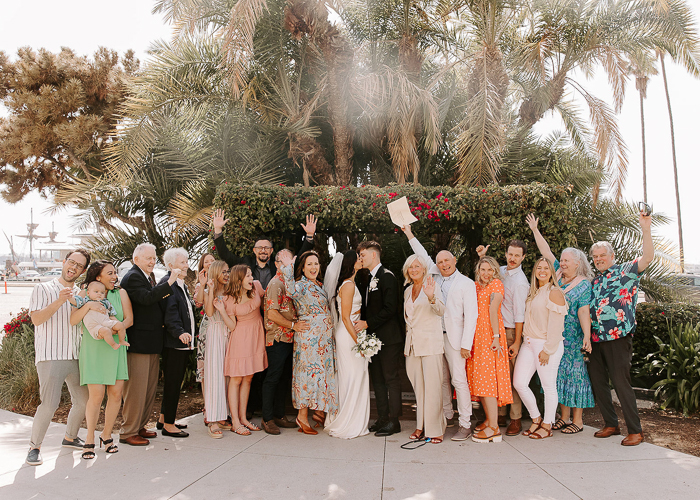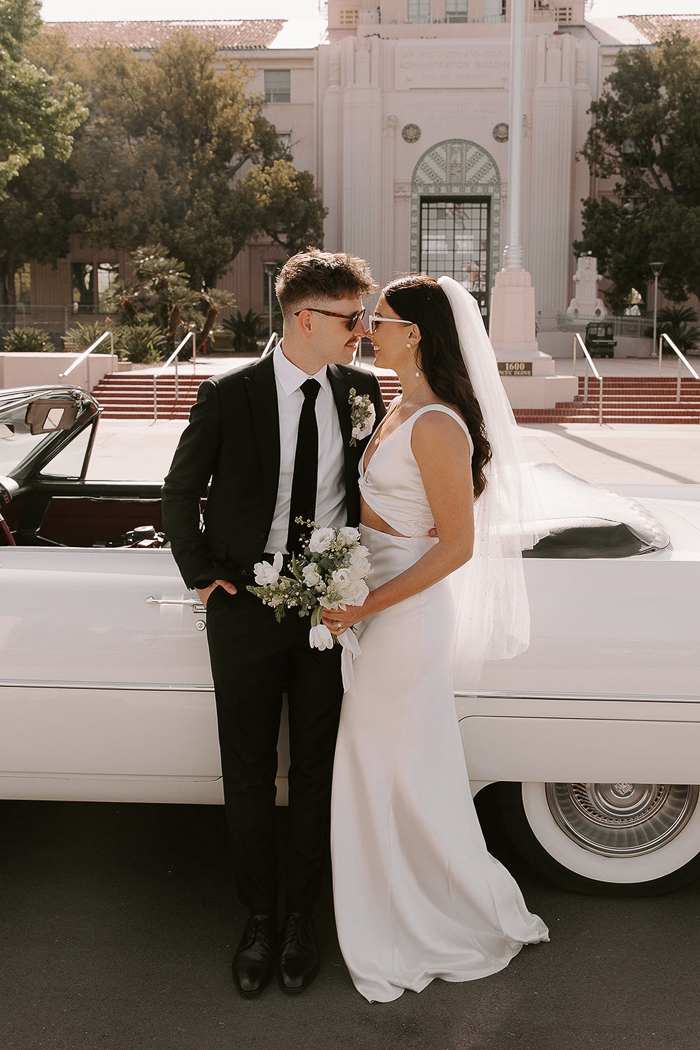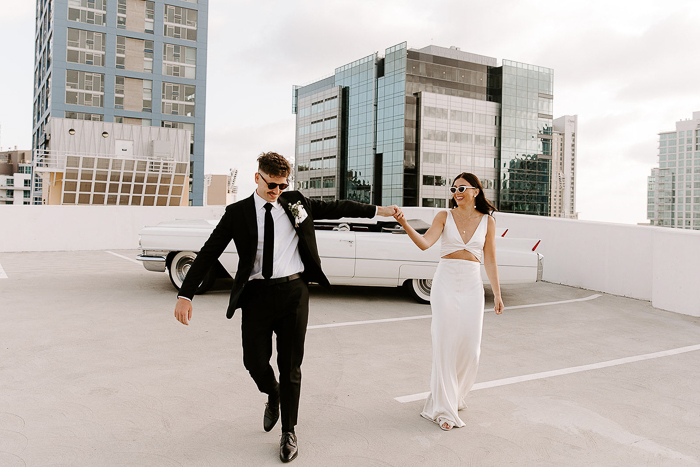 Driving Around The City In A Cadillac Convertible Was The Most Memorable Part
Driving around one of our favorite cities in a vintage convertible Cadillac with love songs playing right after our ceremony was one of the highlights of our wedding weekend. It felt so surreal that we kept having to squeeze each other's hands. Some of our favorite photos are the selfies we took in the backseat with the cheesiest grins.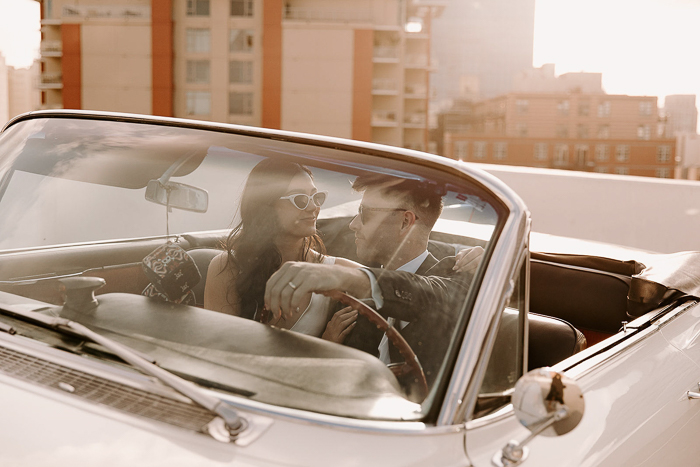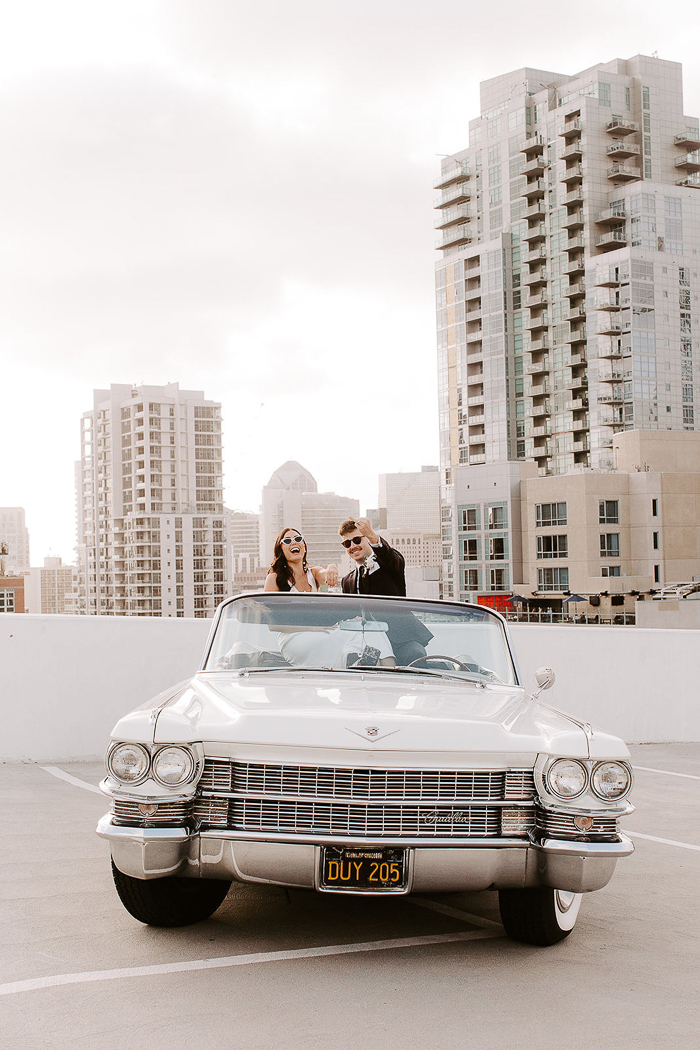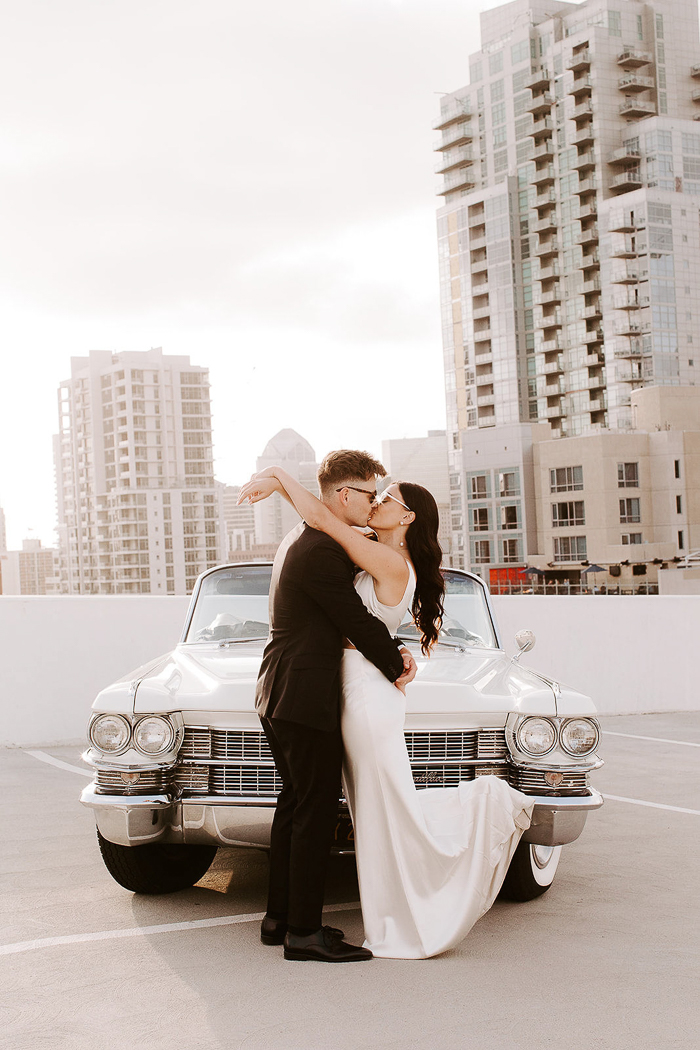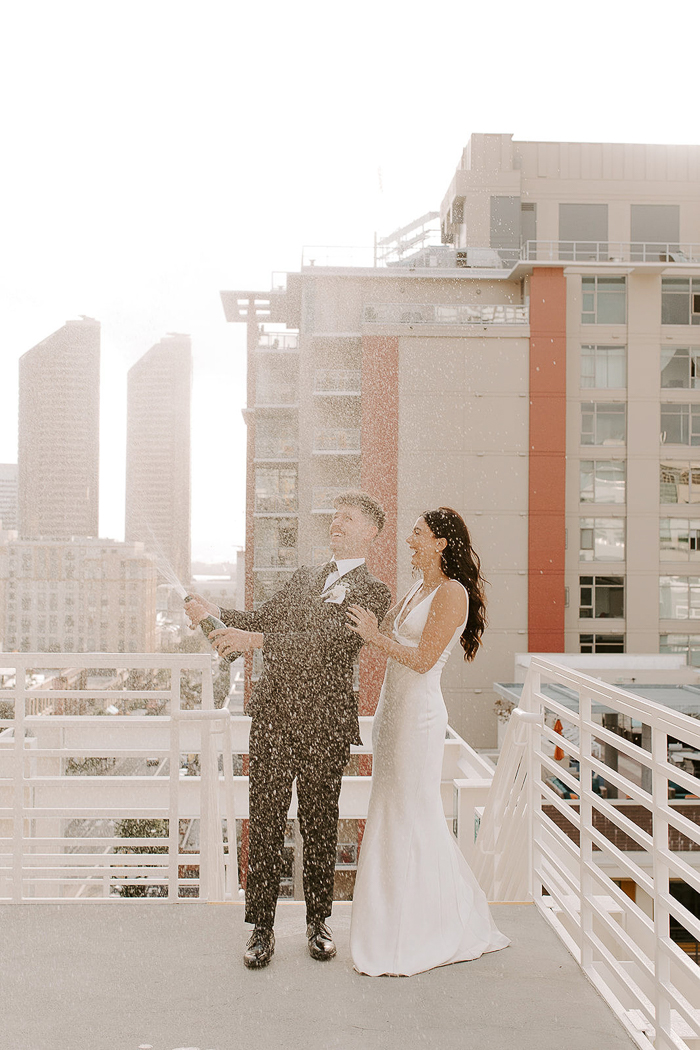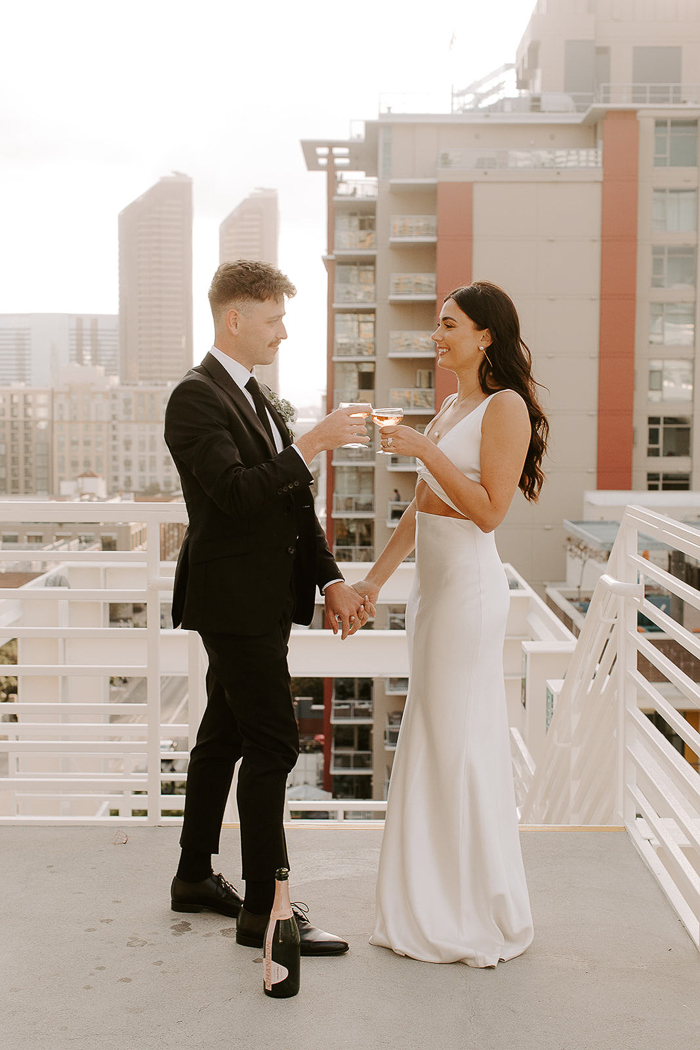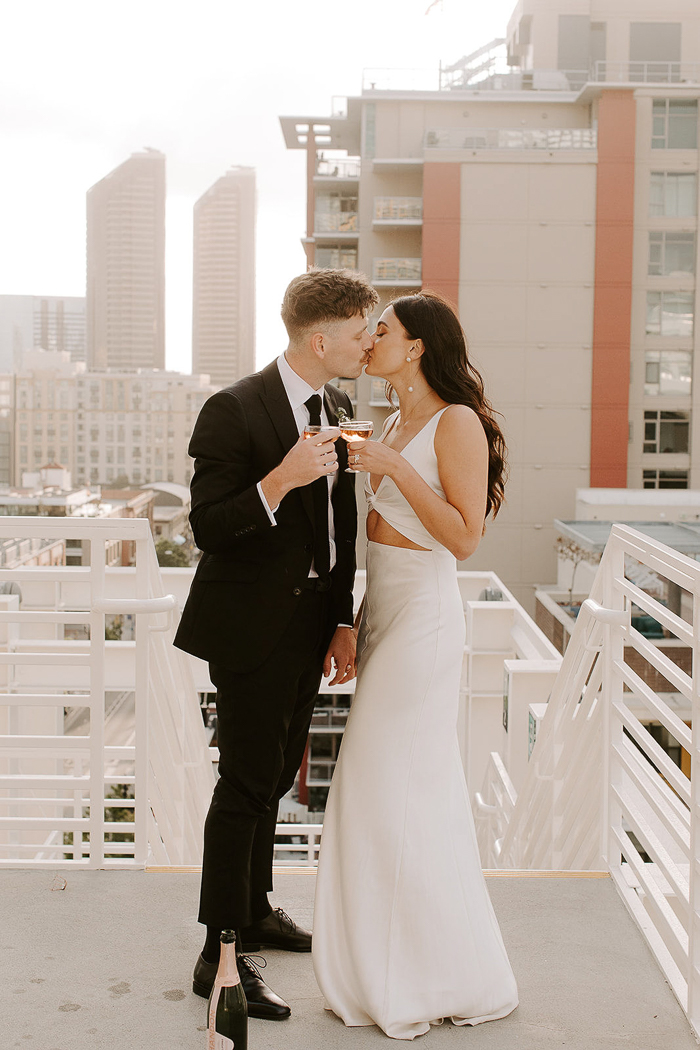 Cookie Giveaways Customized Into Their Favorite Things
We had custom cookies designed by Mel at Sorry Mom Bakery. I gasped when I saw them. We had submitted a few ideas along with our wedding stationery and let her do the rest. They were delicious and included some of the cities we lived in (San Diego, New Orleans, and Brisbane), our signature cocktails, and our dogs. I liked the idea of having an edible gift our family could enjoy immediately.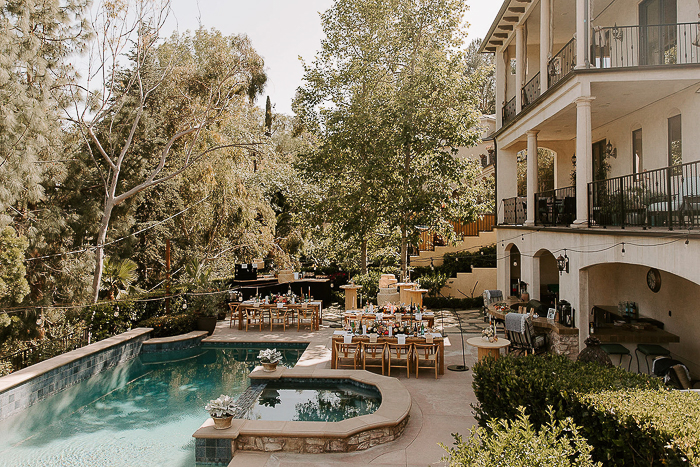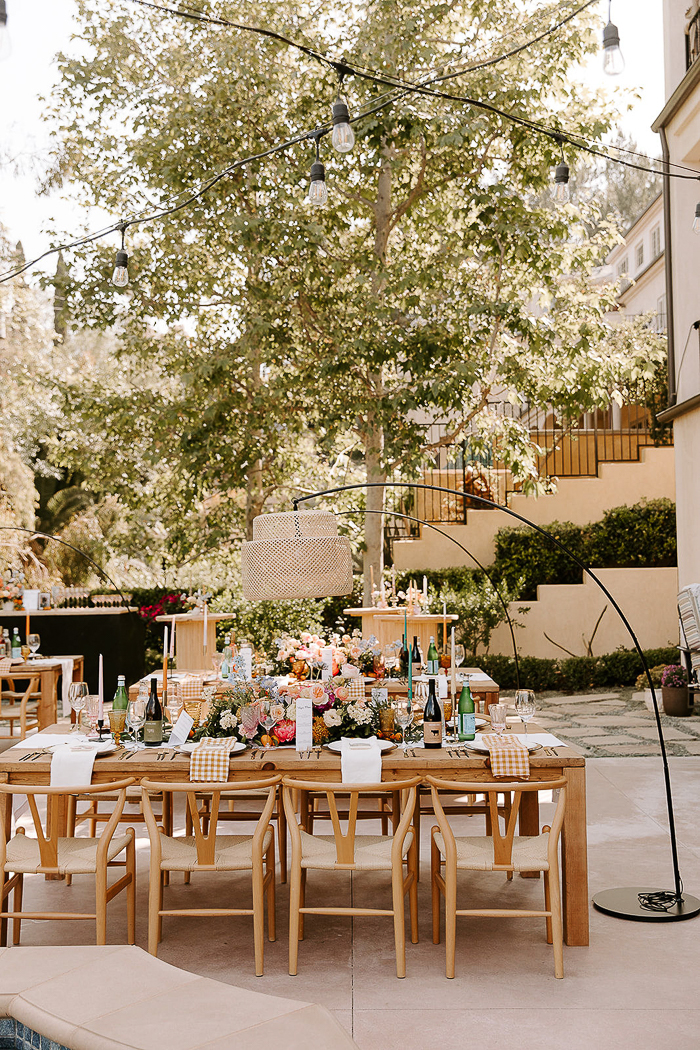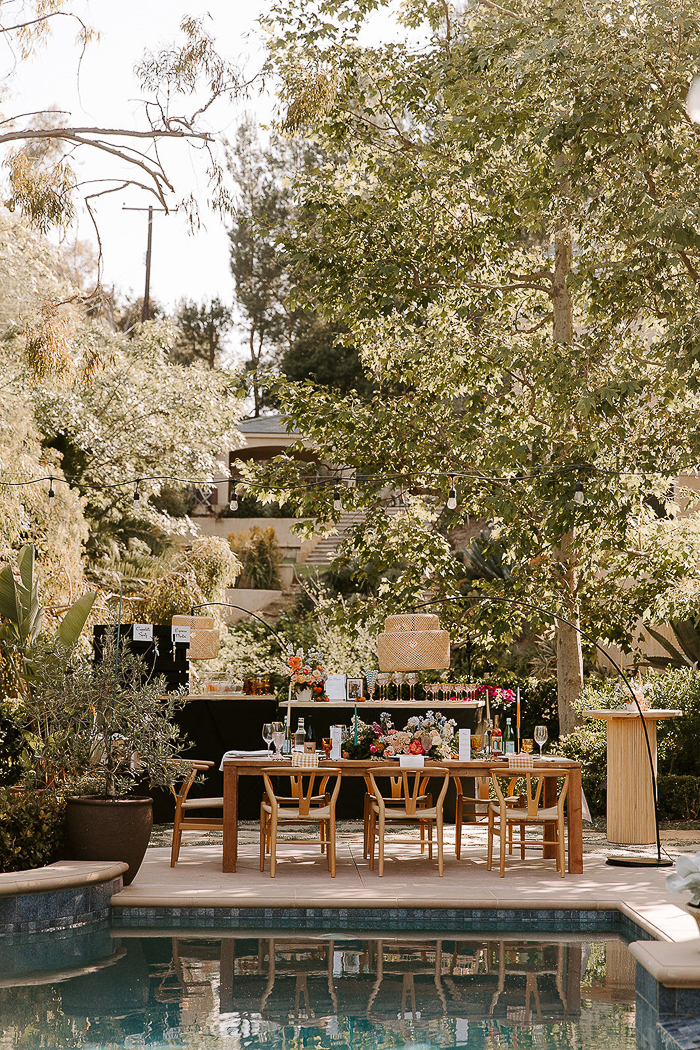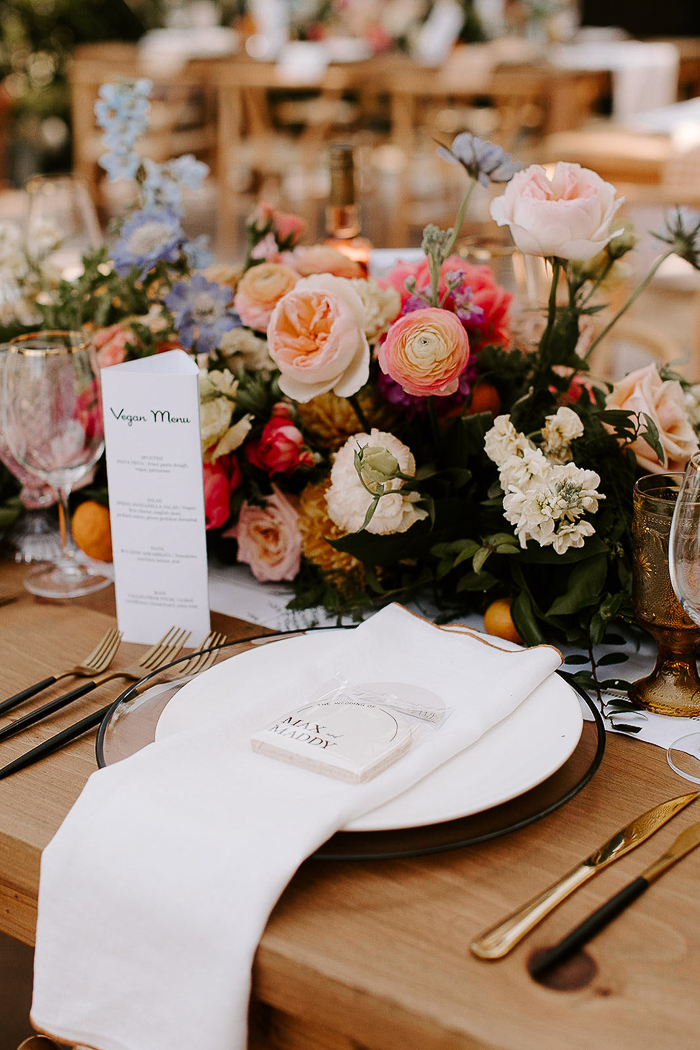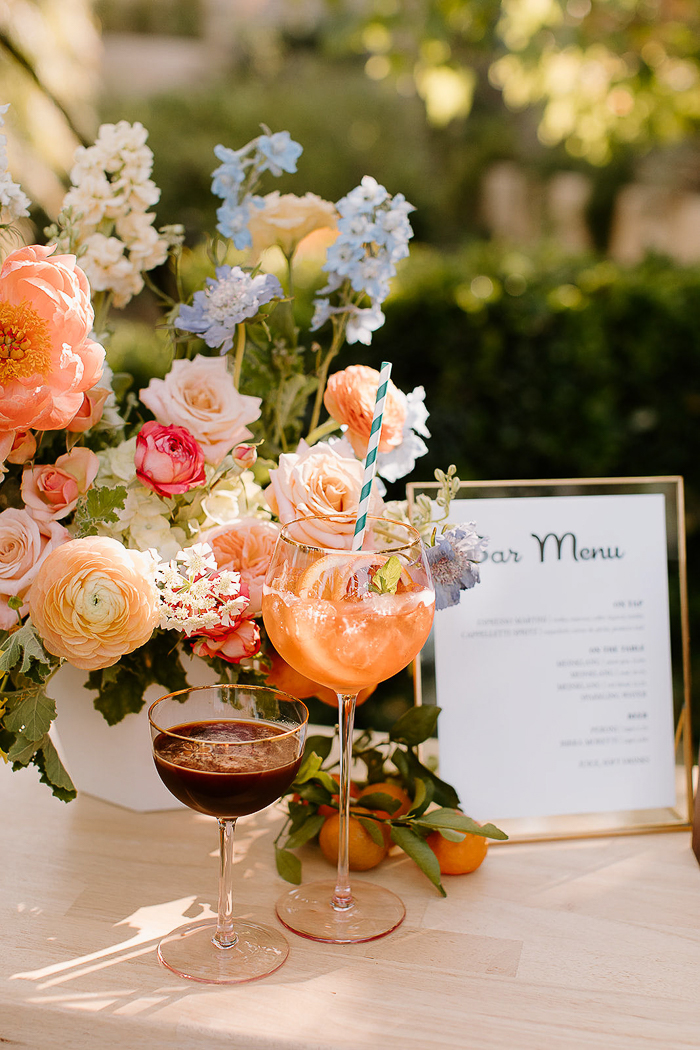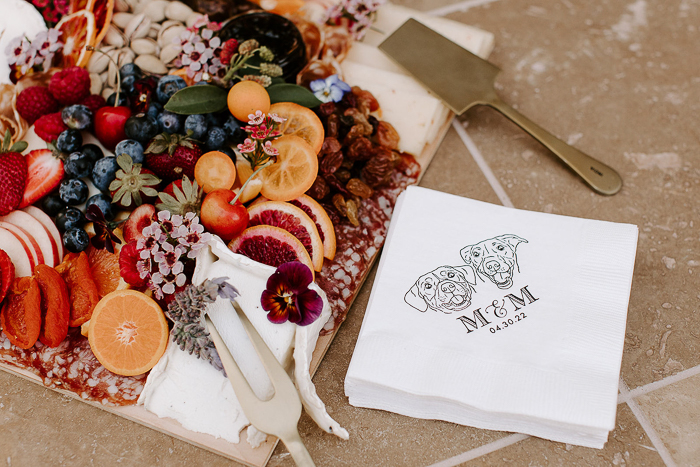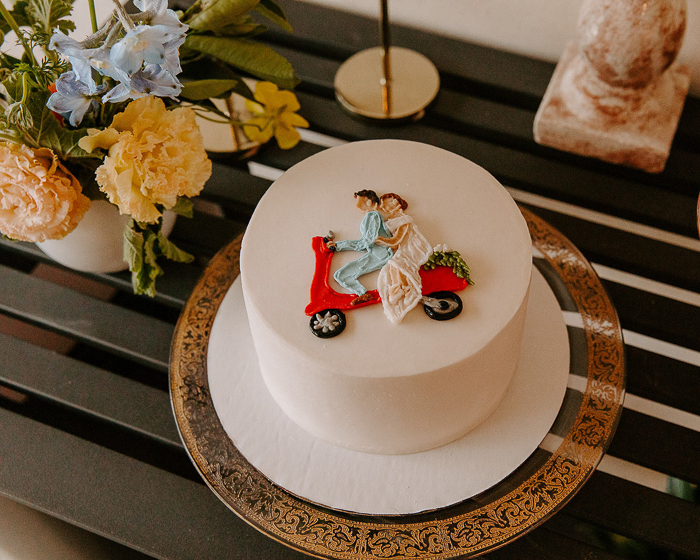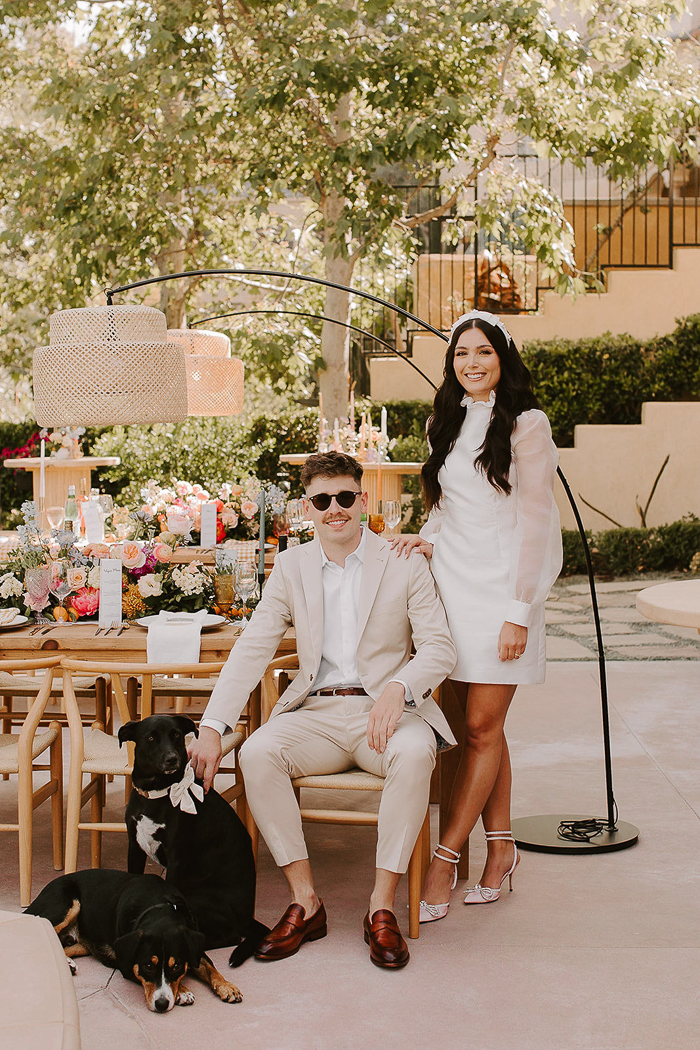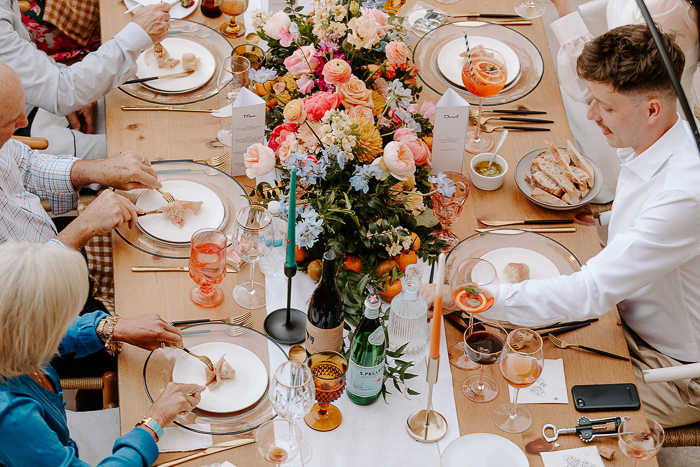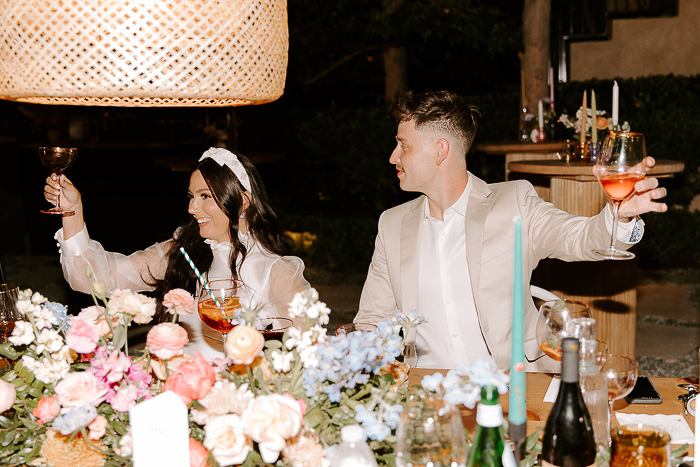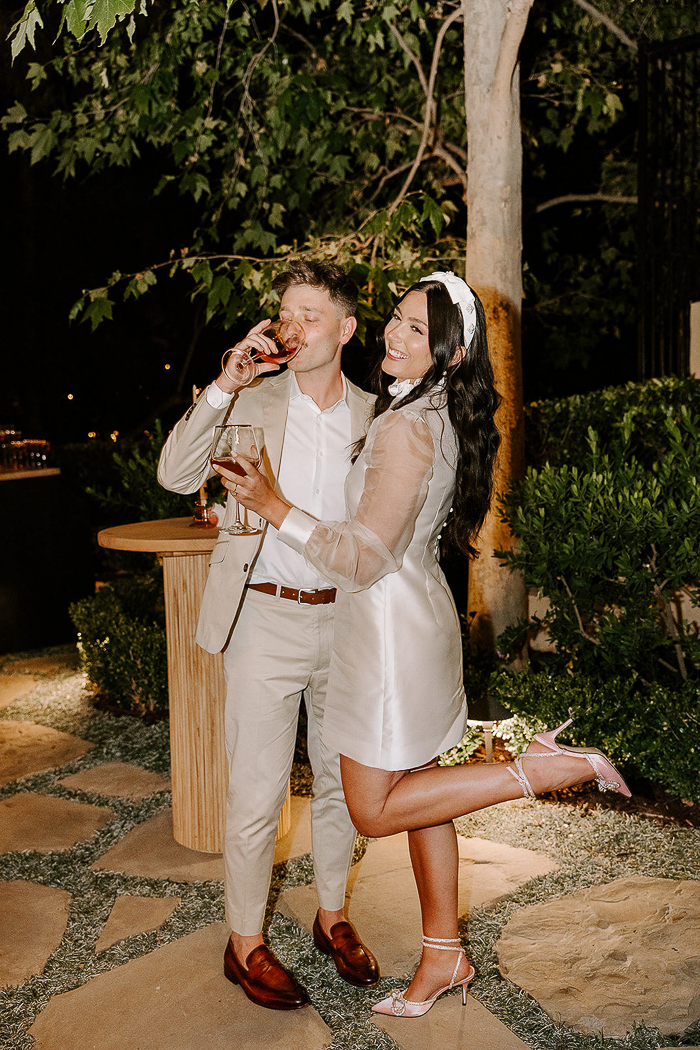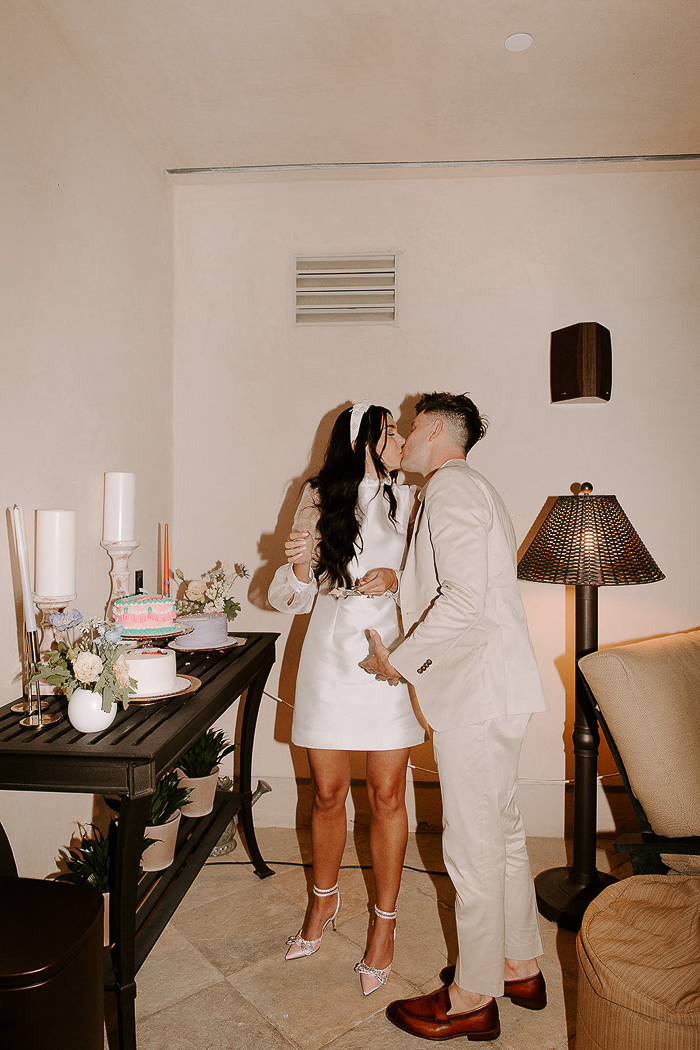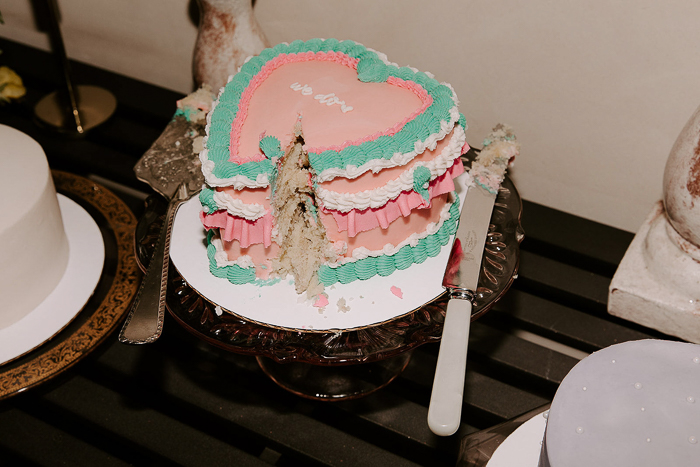 Congratulations to Maddy and Max on their Italian garden party meets chic modern elopement. And a special shoutout to Junebug member Ash Gabes Photography for capturing all the moments and details that made their celebration one for the books. To see more of her talent, be sure to check out her profile in our directory of photographers from around the world.
Whether you go for a more traditional route, or want to add unconventional twists to your celebration, have a day that truly represents who you and your partner are. Not sure where to start? Check out our guide to spark inspiration!