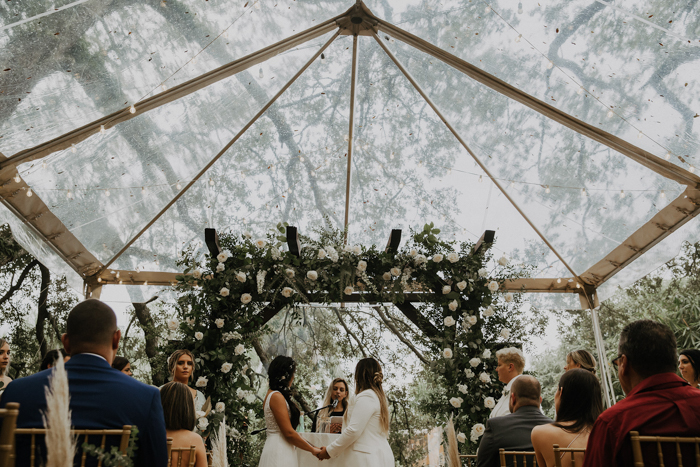 A pastel color palette, a tranquil botanical garden venue, and neutral floral arrangements—every element of this dreamy celebration is both simple and significant. When starting their planning process, Paola and Ana made it clear that they wanted their dream wedding venue to be the main event. And with canopies of orchid-covered oak trees, lush tropical vegetation, and koi ponds—The Living Sculpture Sanctuary proved to be the perfect magical setting for their botanical garden wedding.
With the help of wedding planner Rafael Alvarado, this couple was able to bring to life a personality packed celebration that complemented the natural beauty of their garden venue. Their outdoor ceremony featured a wooden arbor adorned with white flowers, sage greenery, and feathery pampas by florist Maja Ribeiro. On top of the show-stopping florals, twinkling fairy lights, tiki torches, and the cozy stone fireplace added to the romantic vibe of their reception.
From the sweetest first look to the candid in-between moments, Juladie Ibanez beautifully captured all the emotions as they unfolded. If you love the idea of an outdoor wedding, surrounded by lush foliage and florals, this is one enchanting celebration that you don't want to miss.
The Couple:
Paola and Ana
The Wedding:
Fort Lauderdale, Florida, United States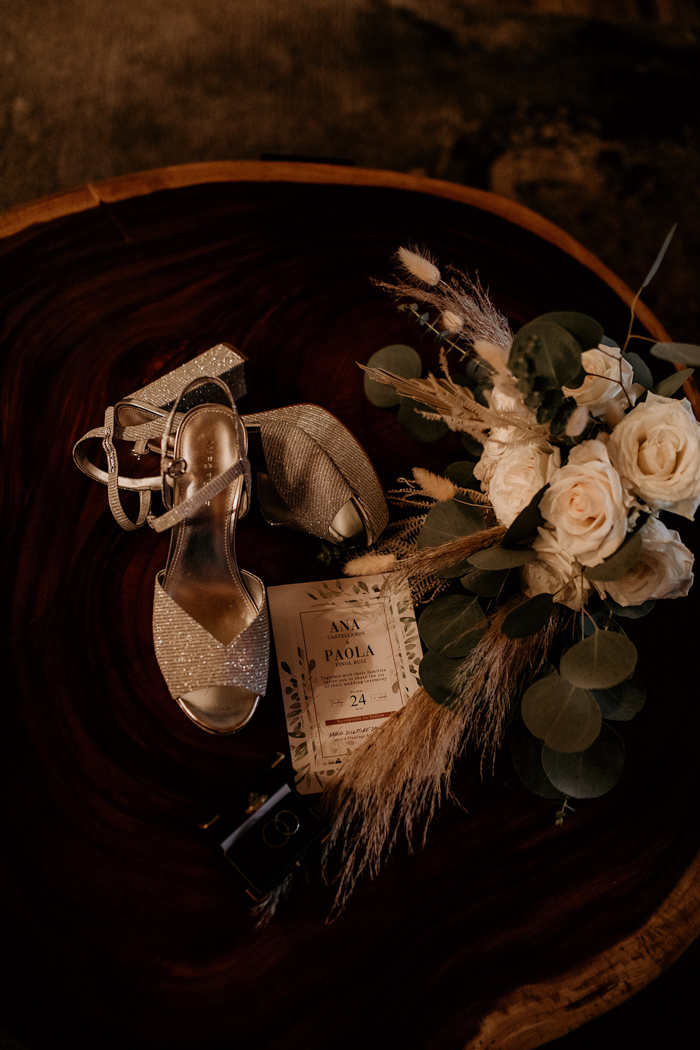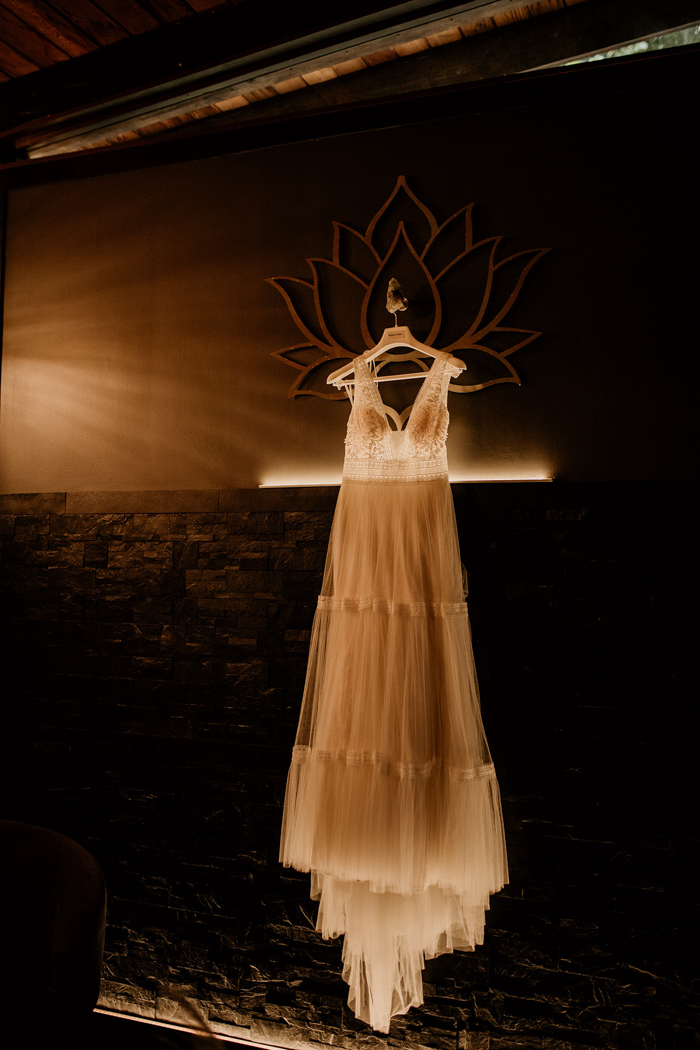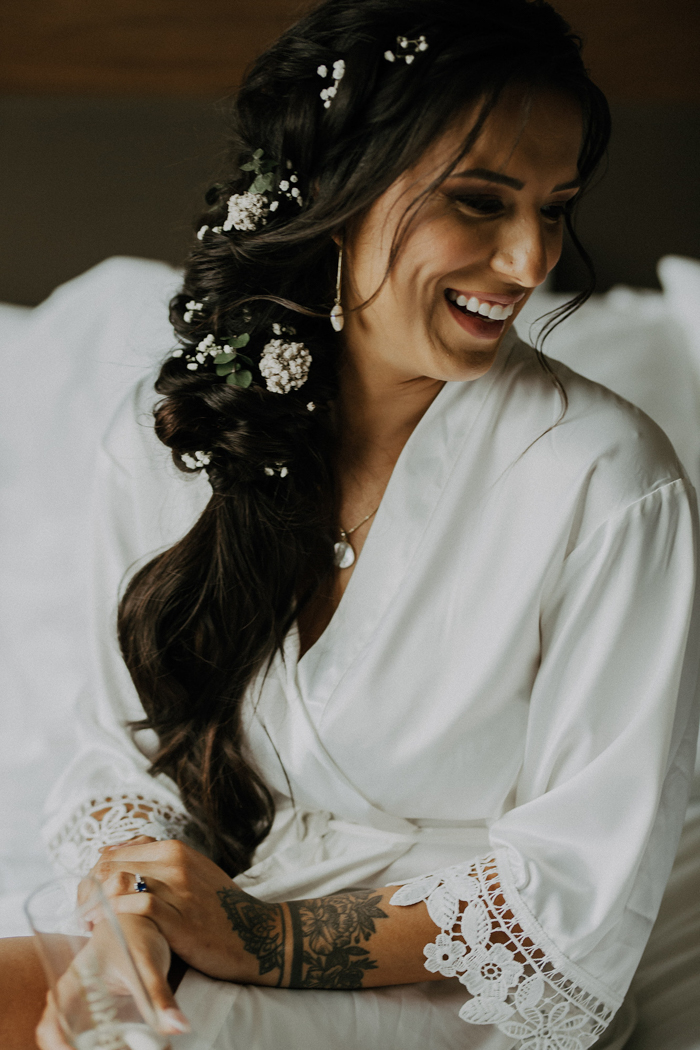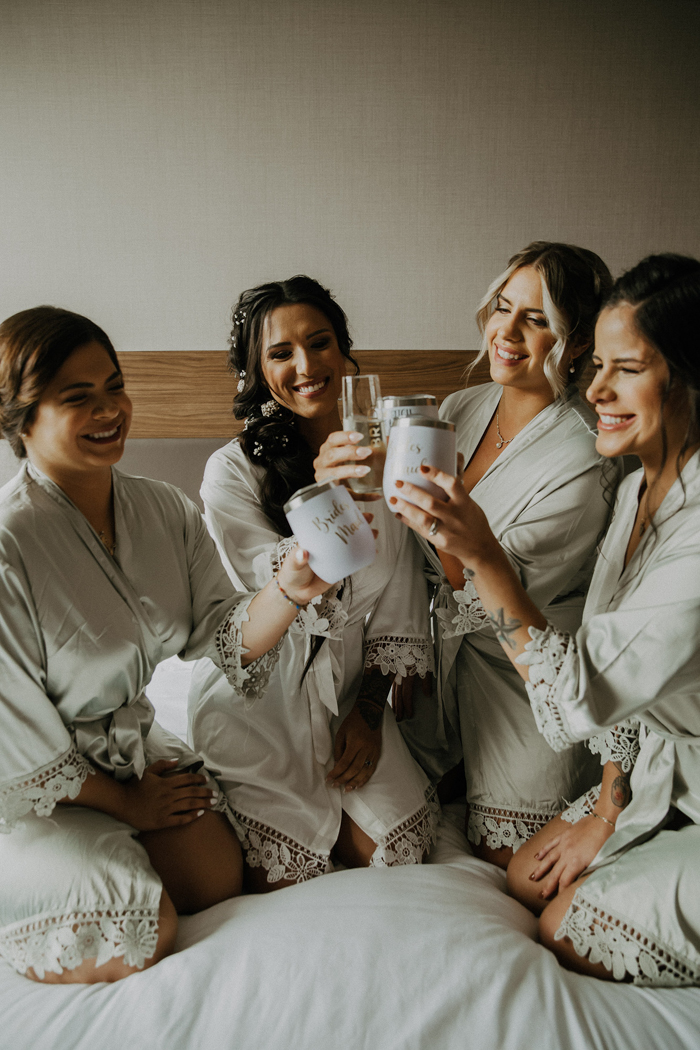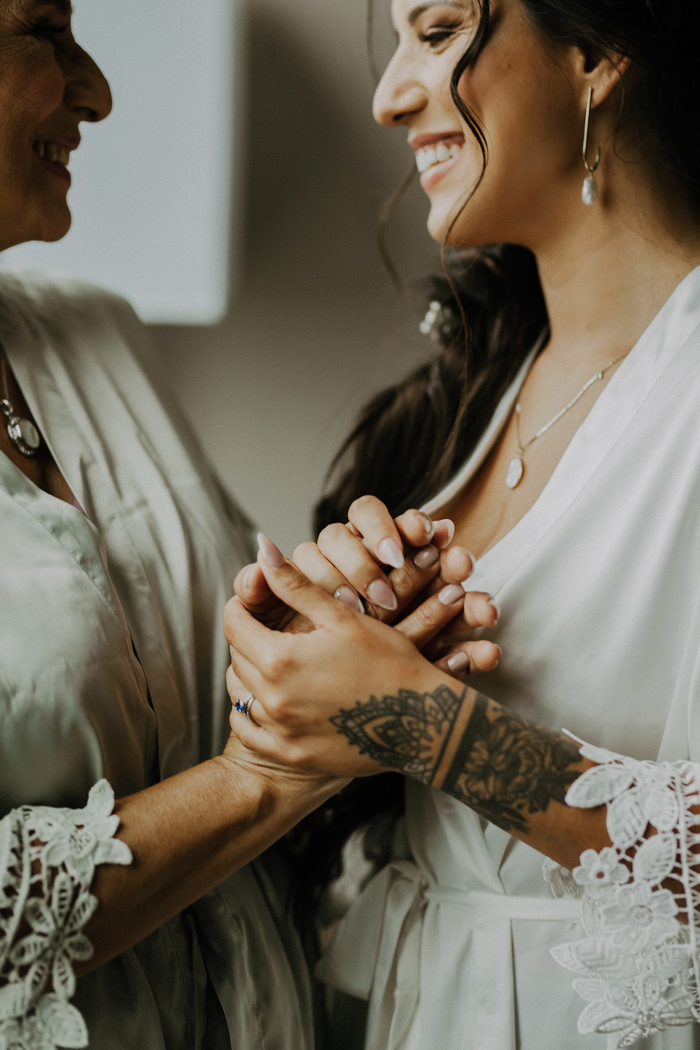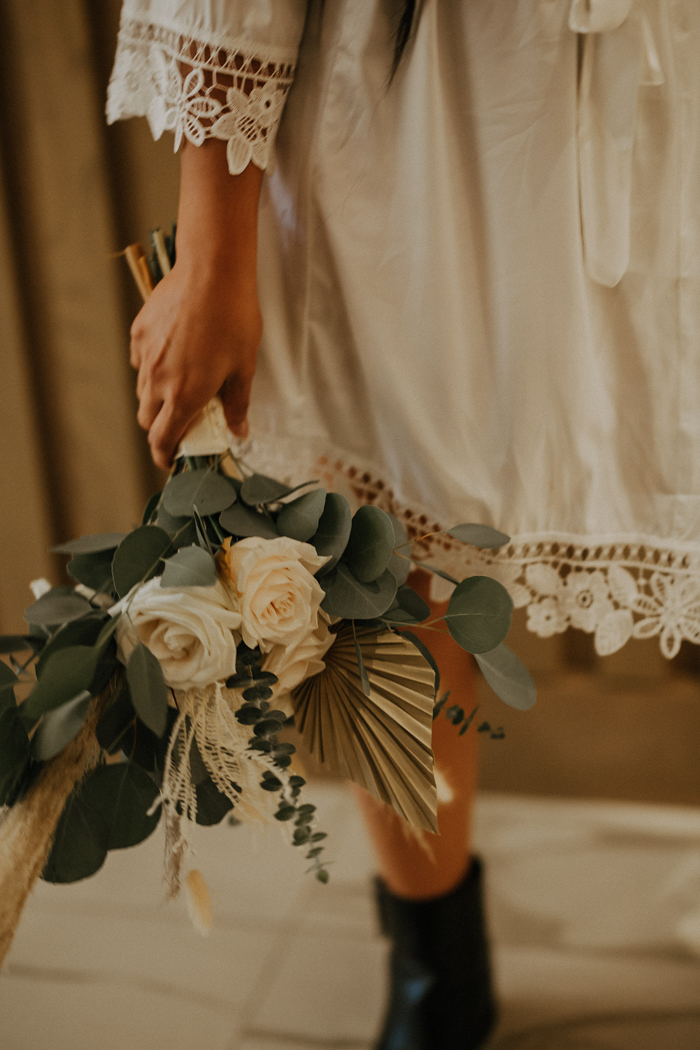 Remembering What's Important On Their Wedding Day
The most important piece of advice we have is to enjoy the wedding planning process. Things will not always work out the way you want them to but nothing should damage your experience. The most important thing is starting the rest of your life with the person you love—everything else is extra!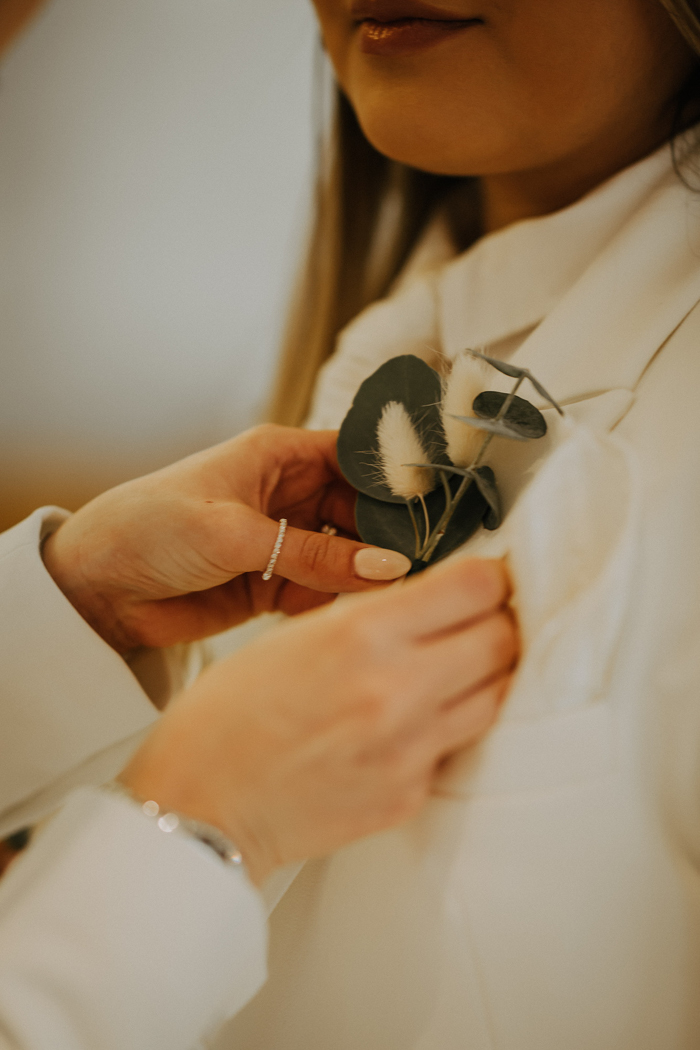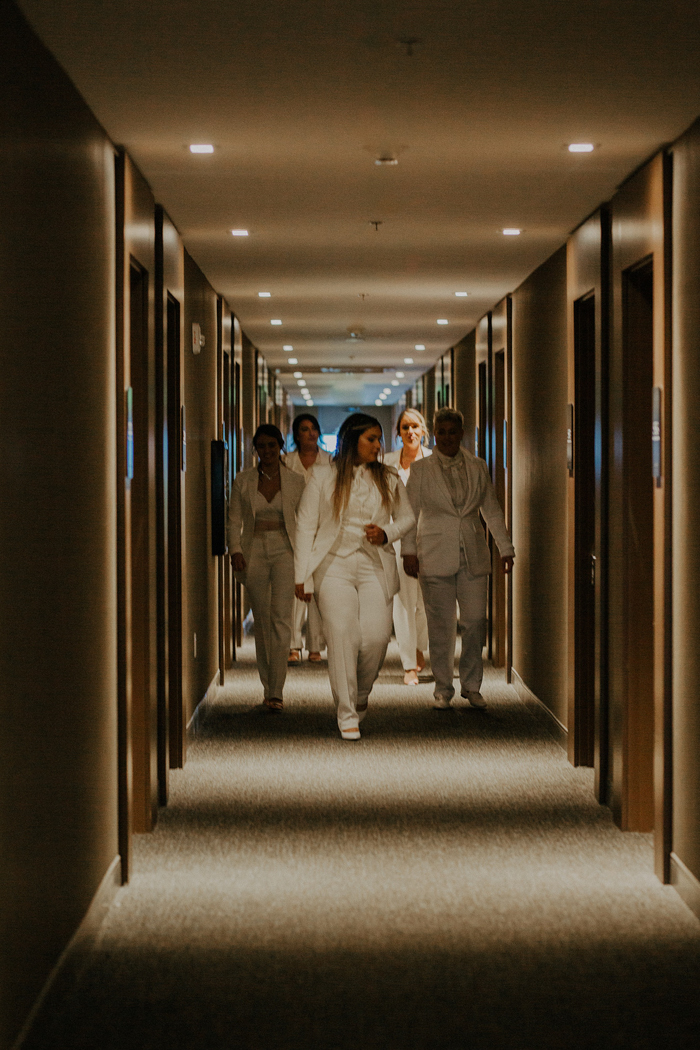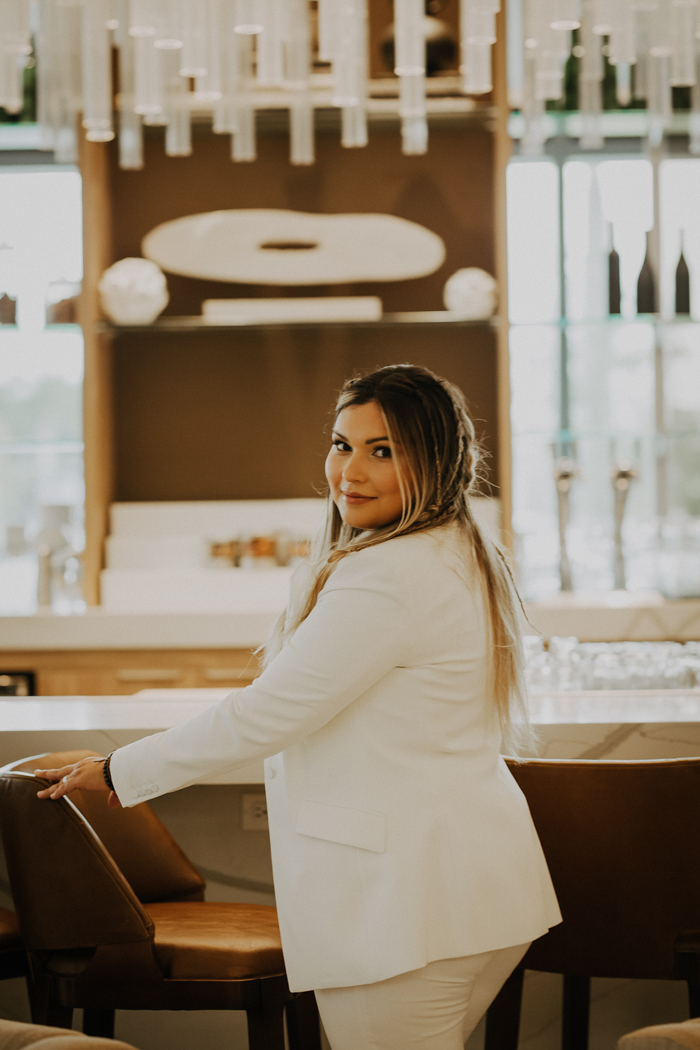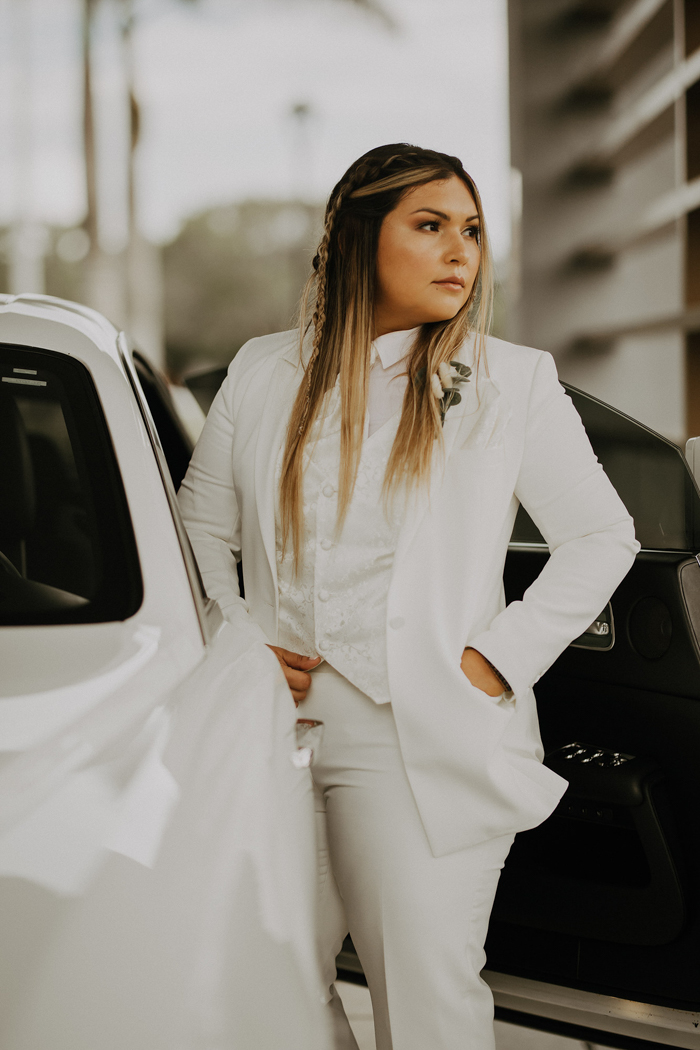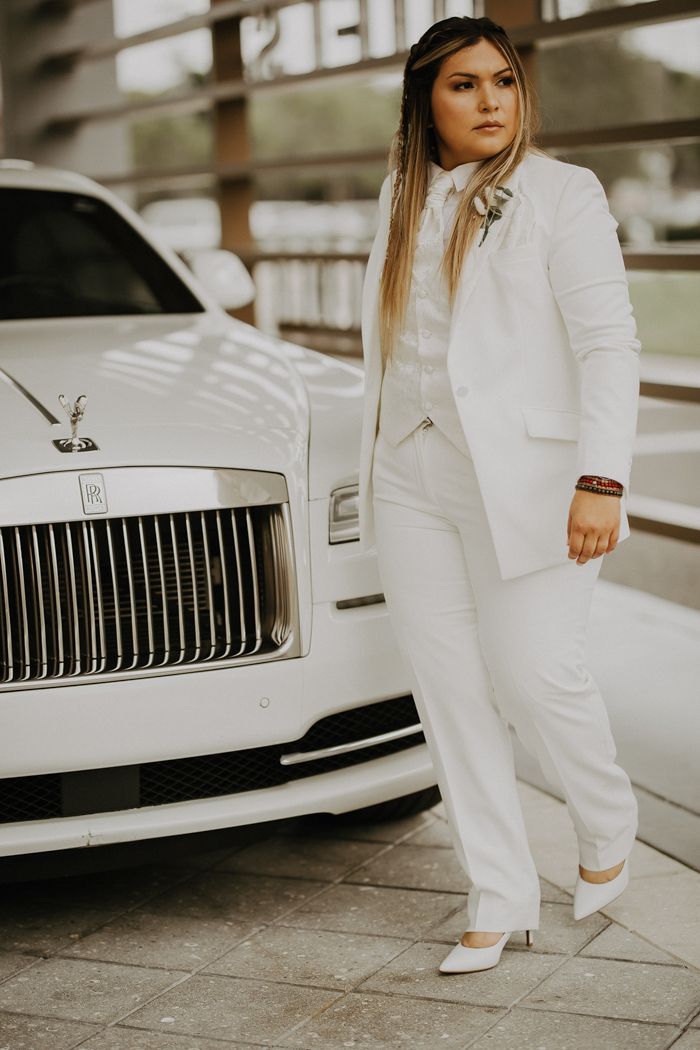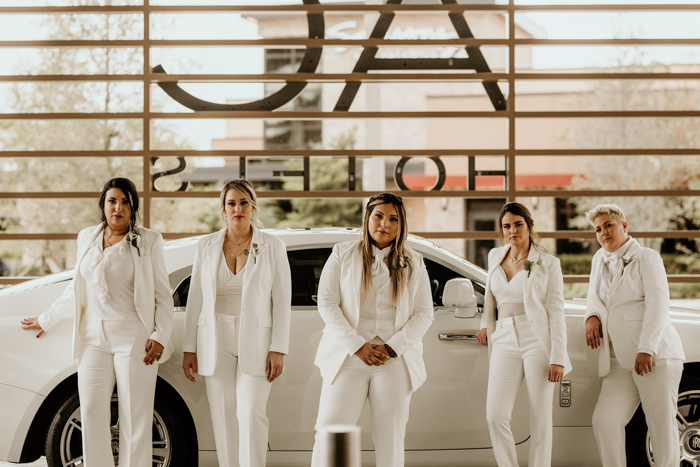 Our venue just screamed to us, it was a beautiful botanical garden with a lot of green, exotic flowers and trees. We also had candles and fire pits everywhere. It was exactly the vibe that we were looking for.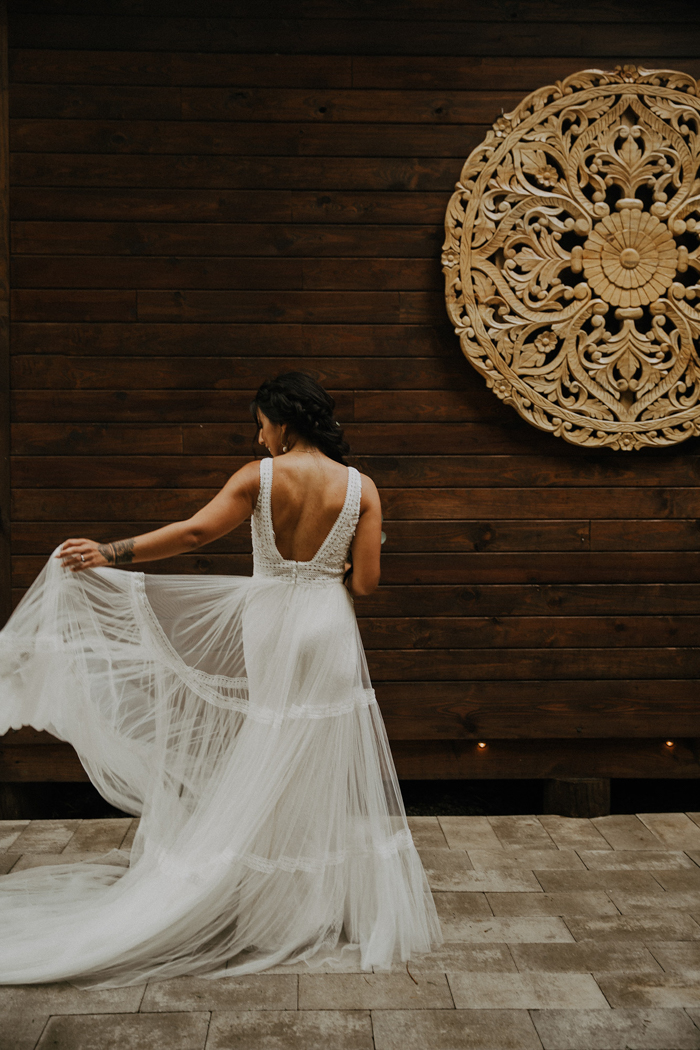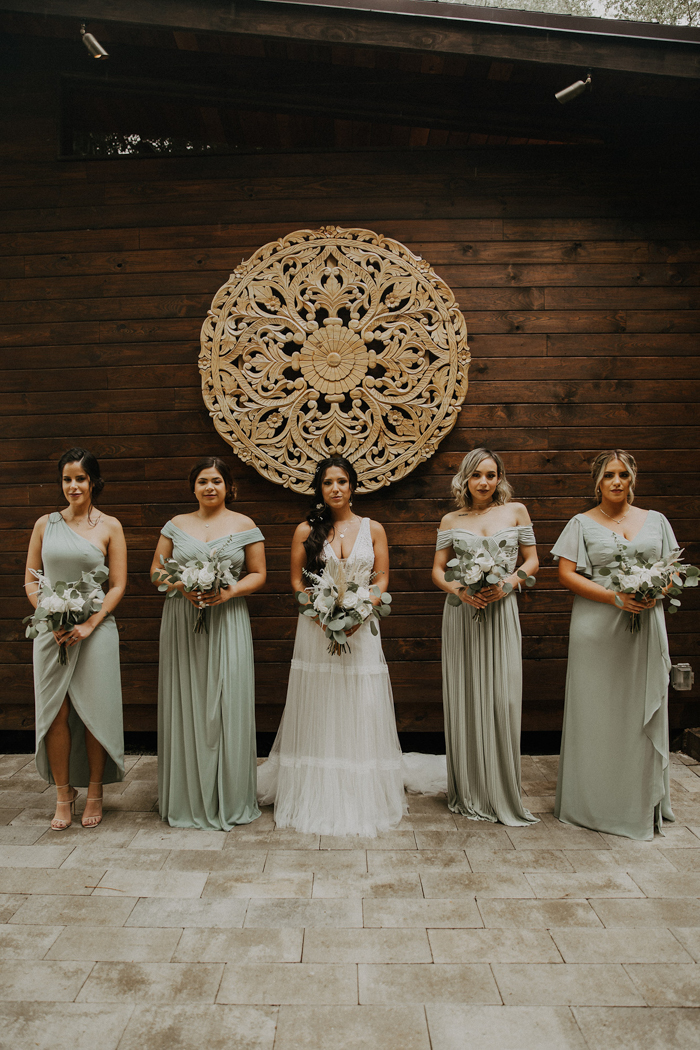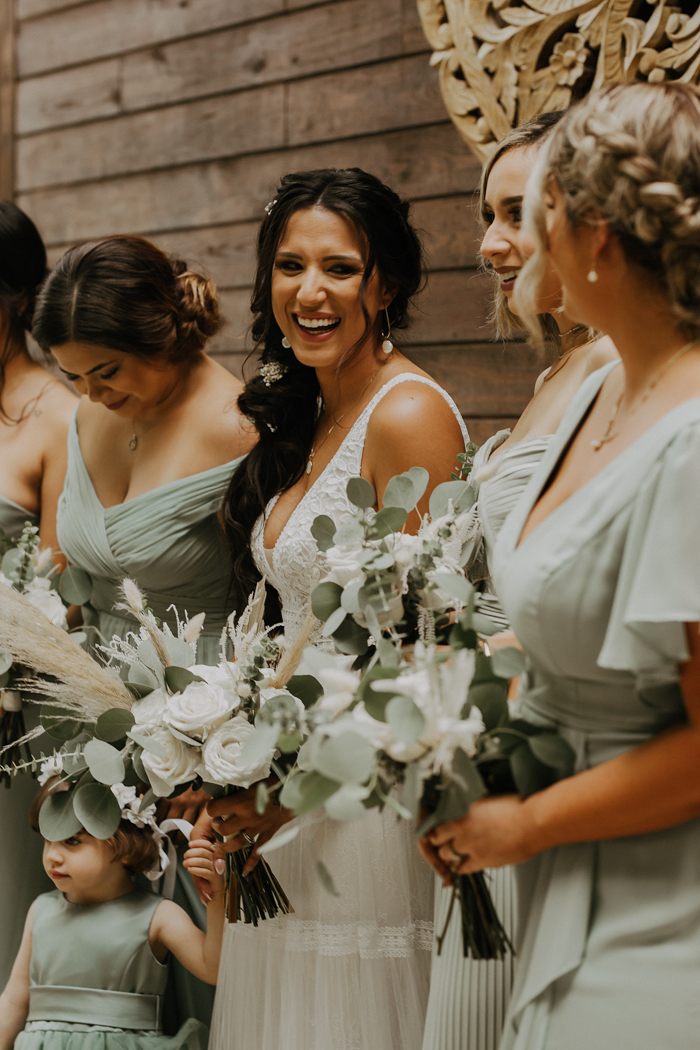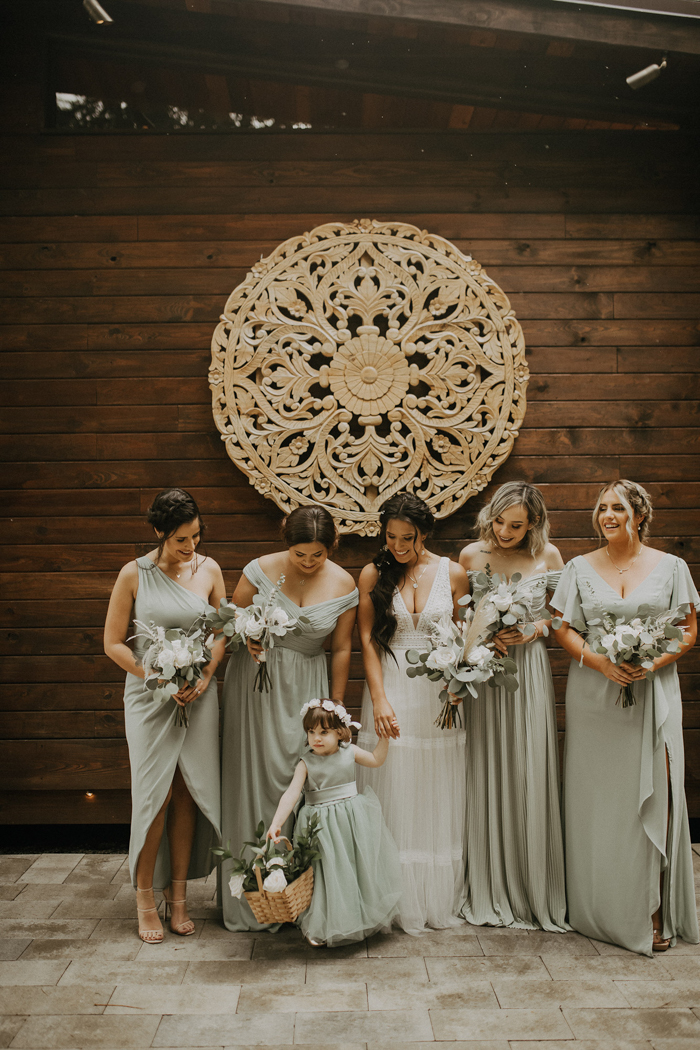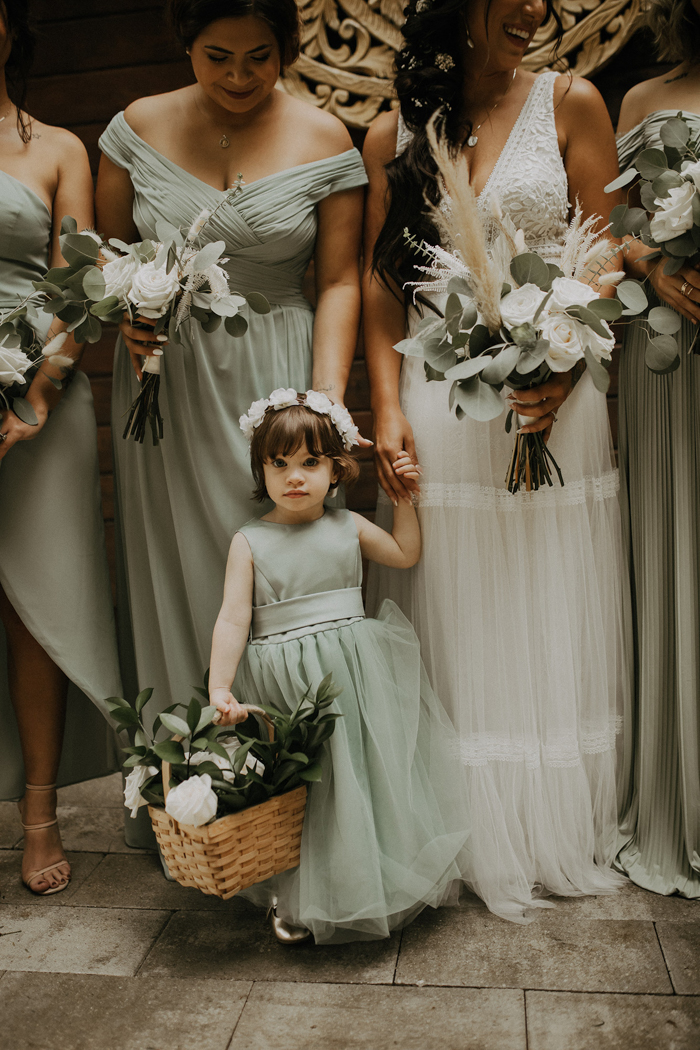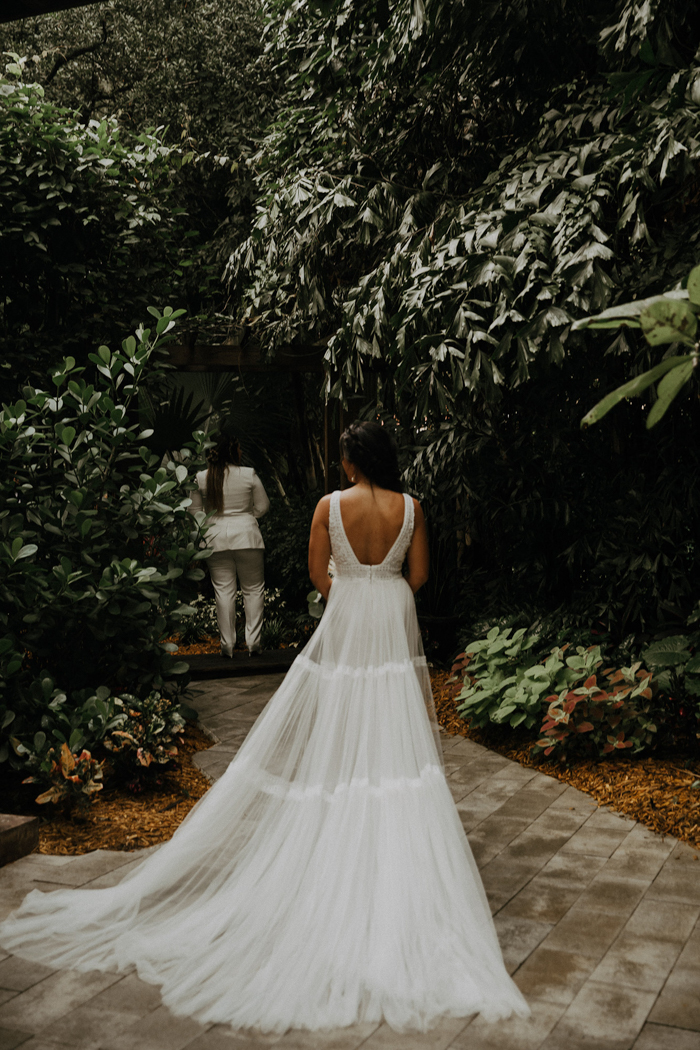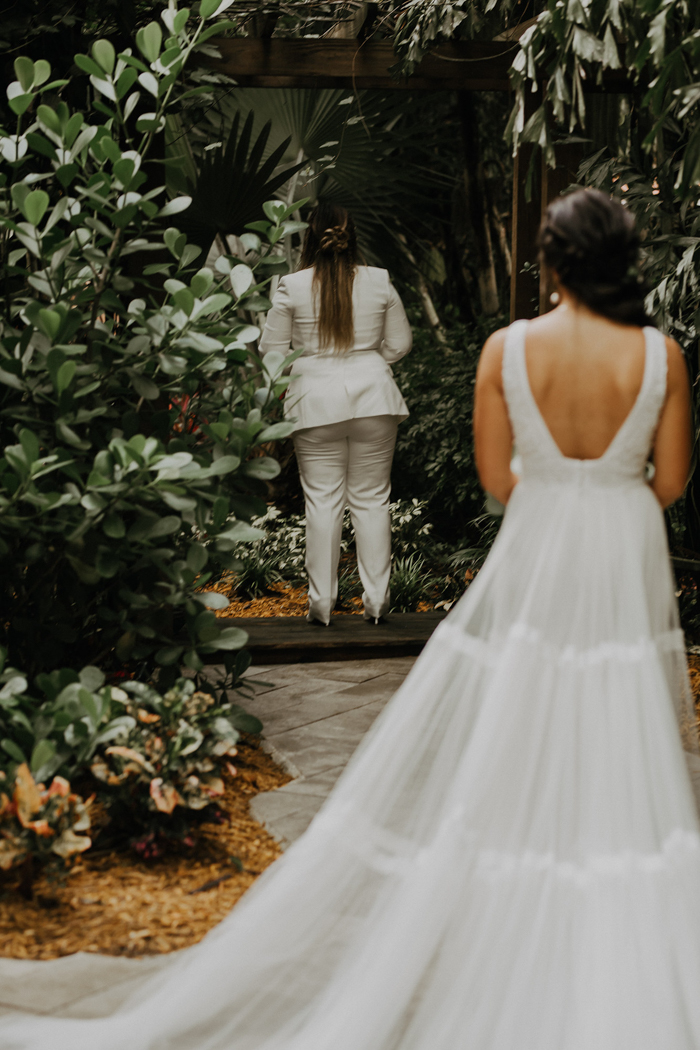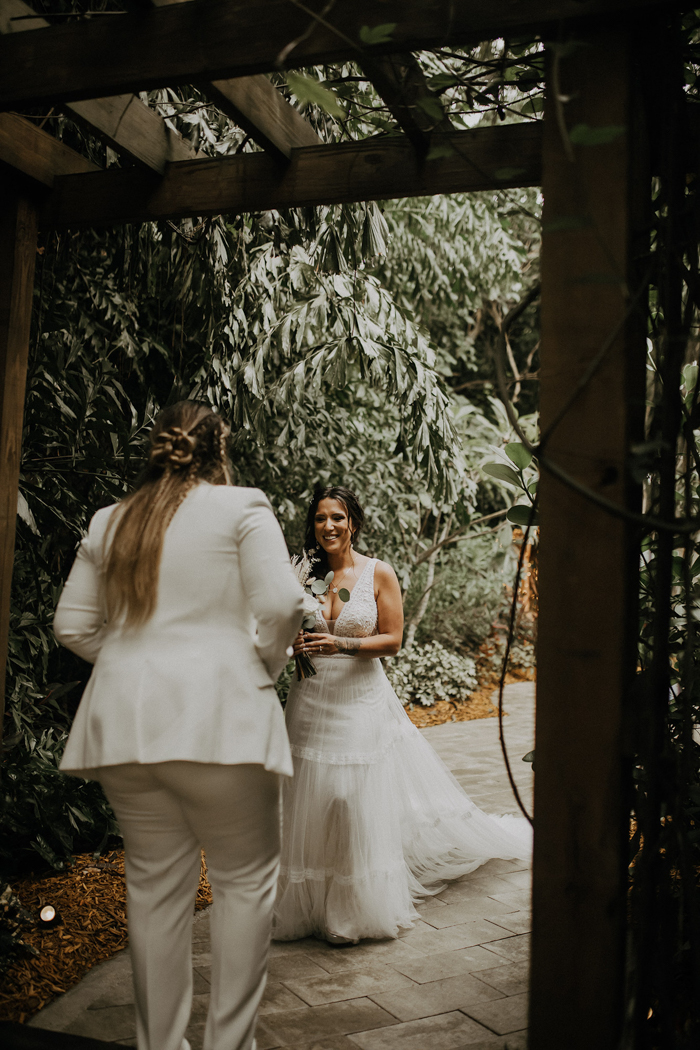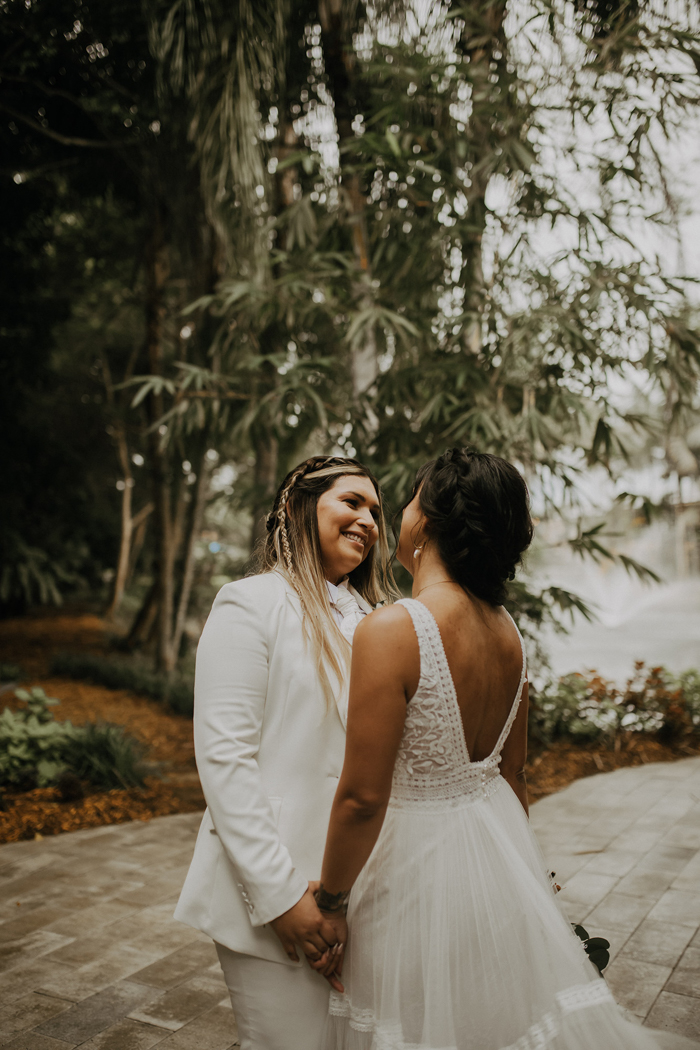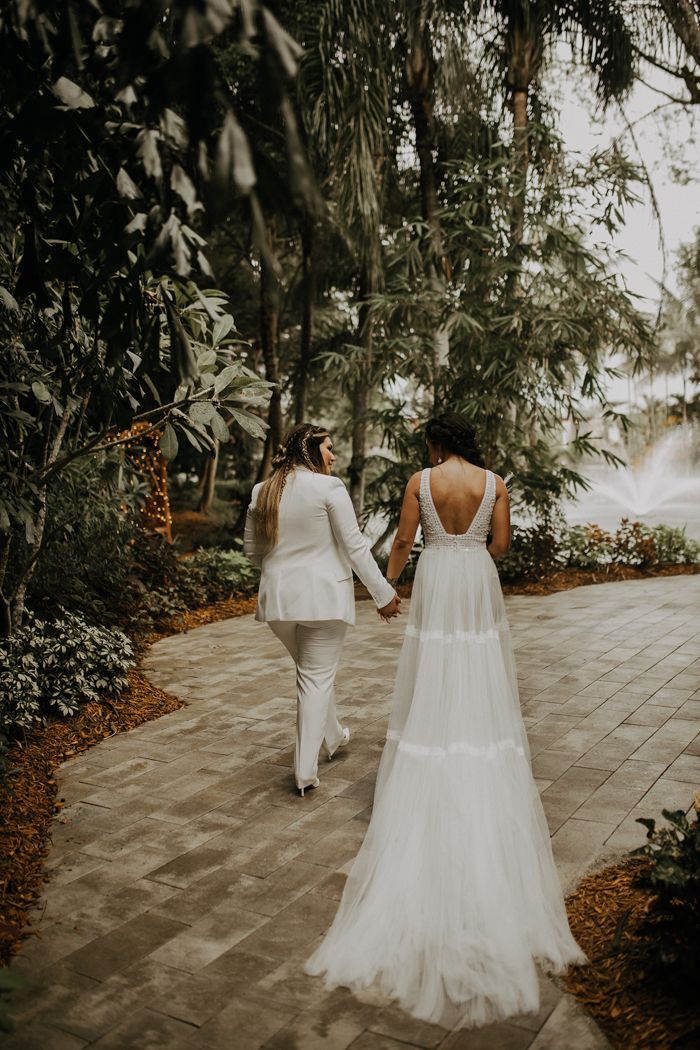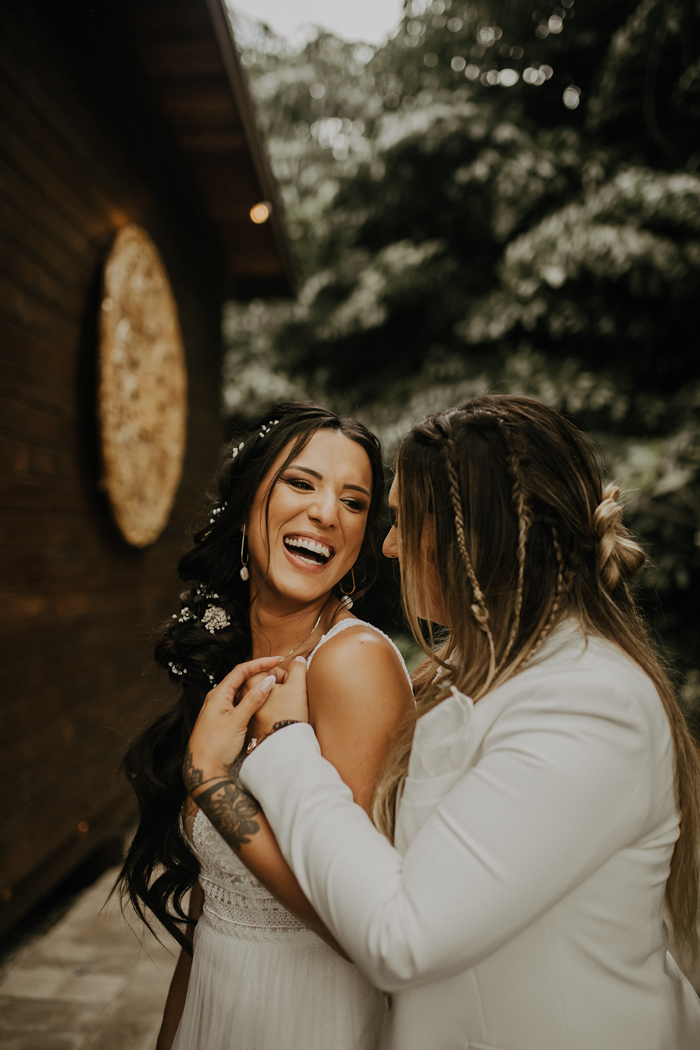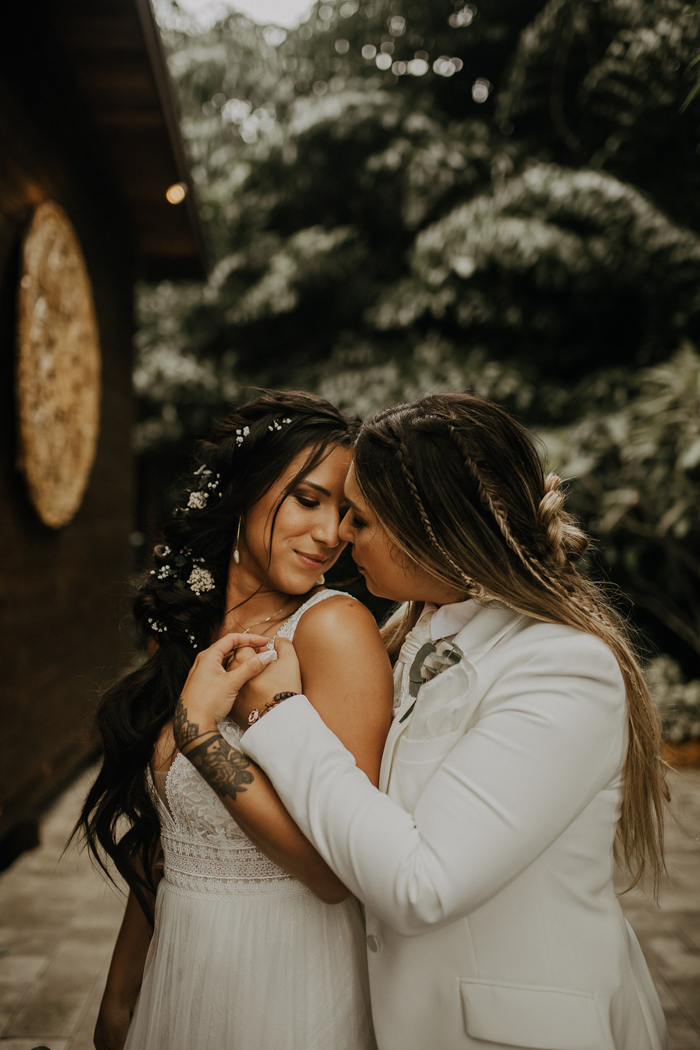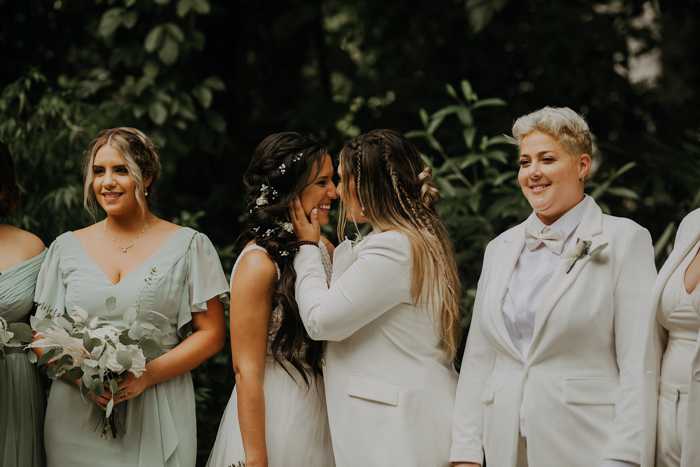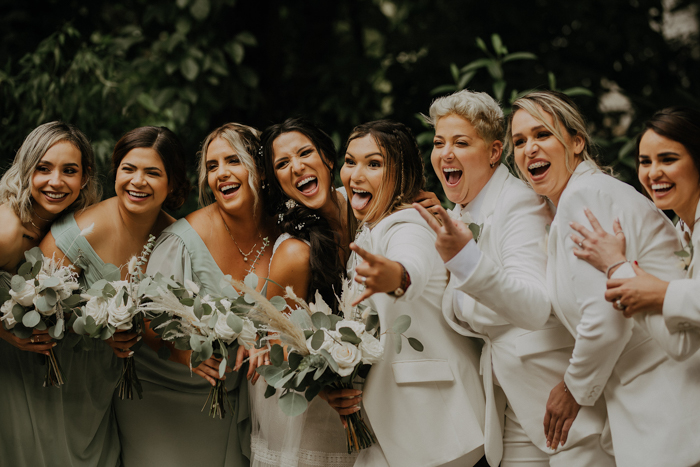 Without a doubt our ceremony was the most beautiful part. To make sure our ceremony was unlike any other, we added a symbolic sand ceremony that was just perfect.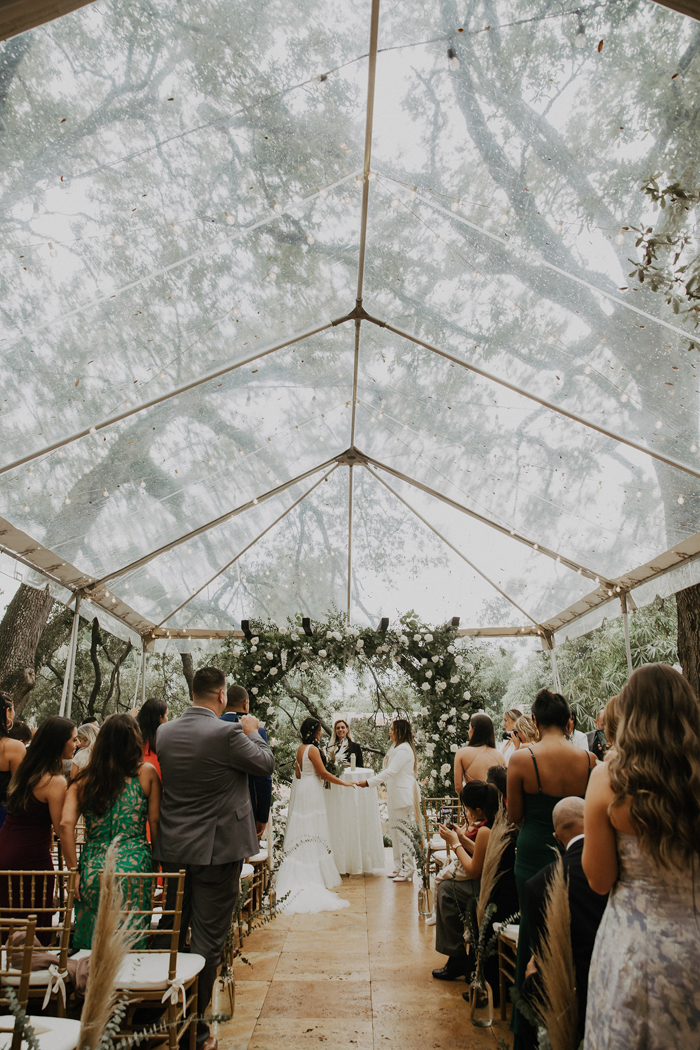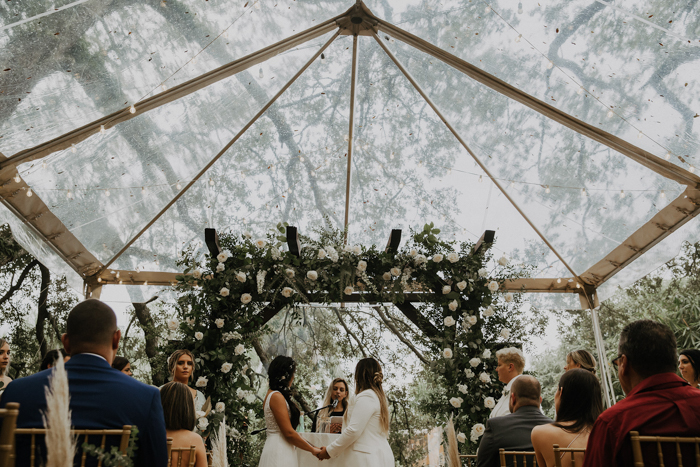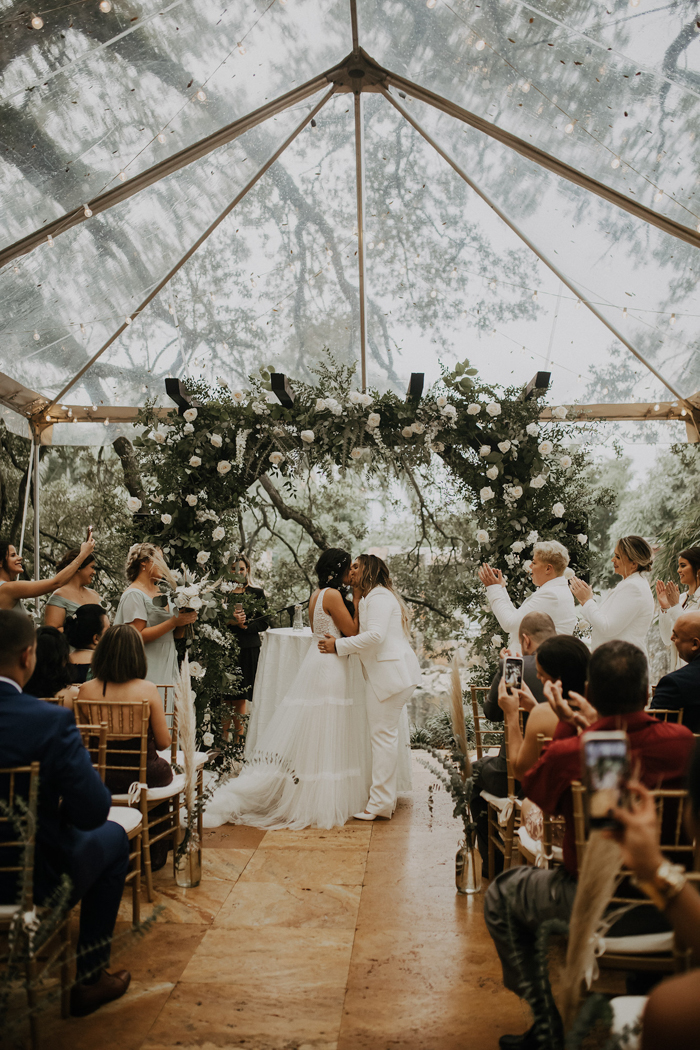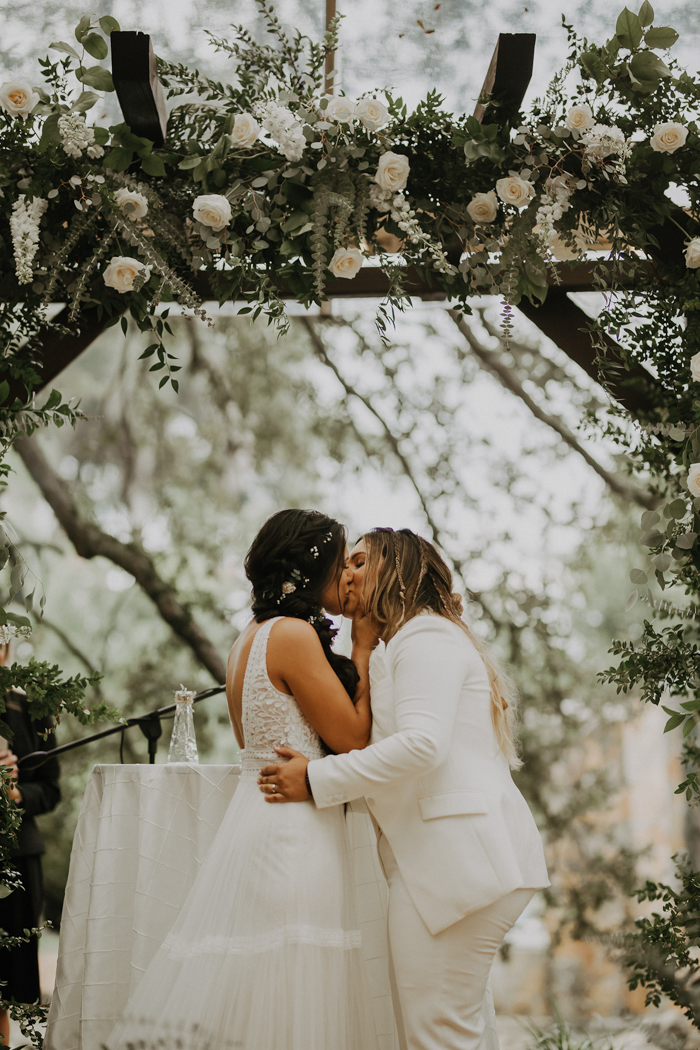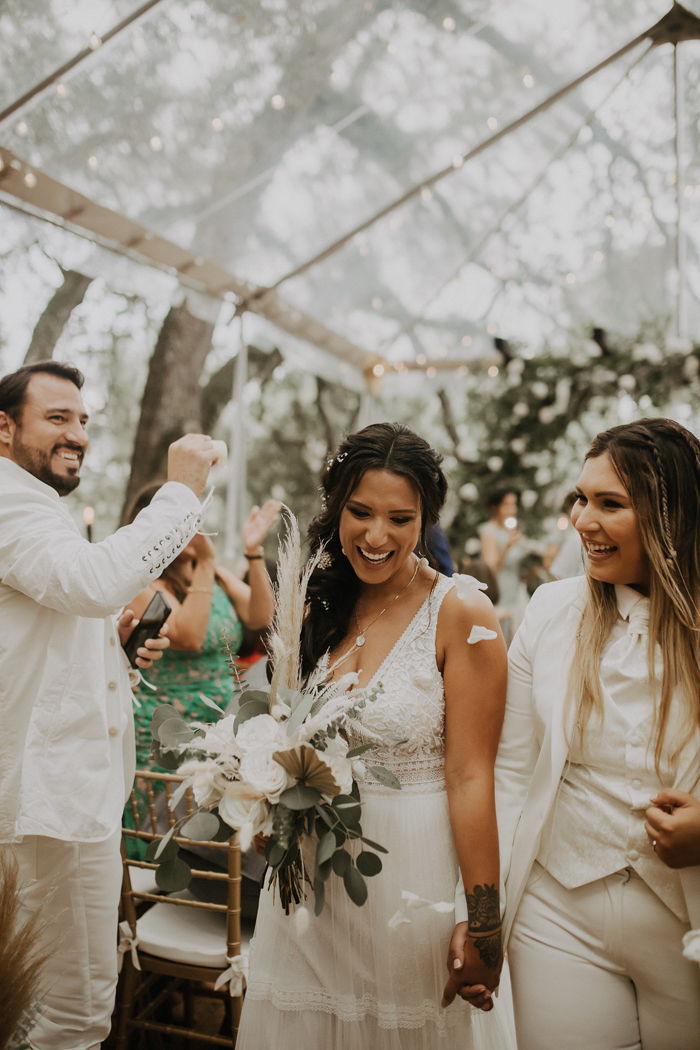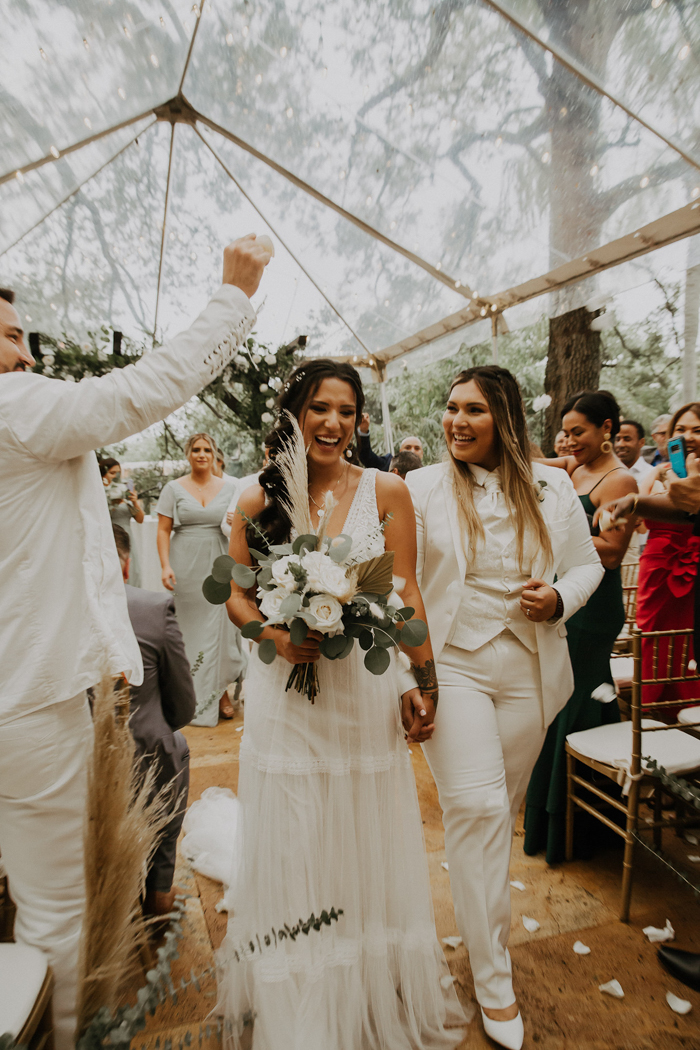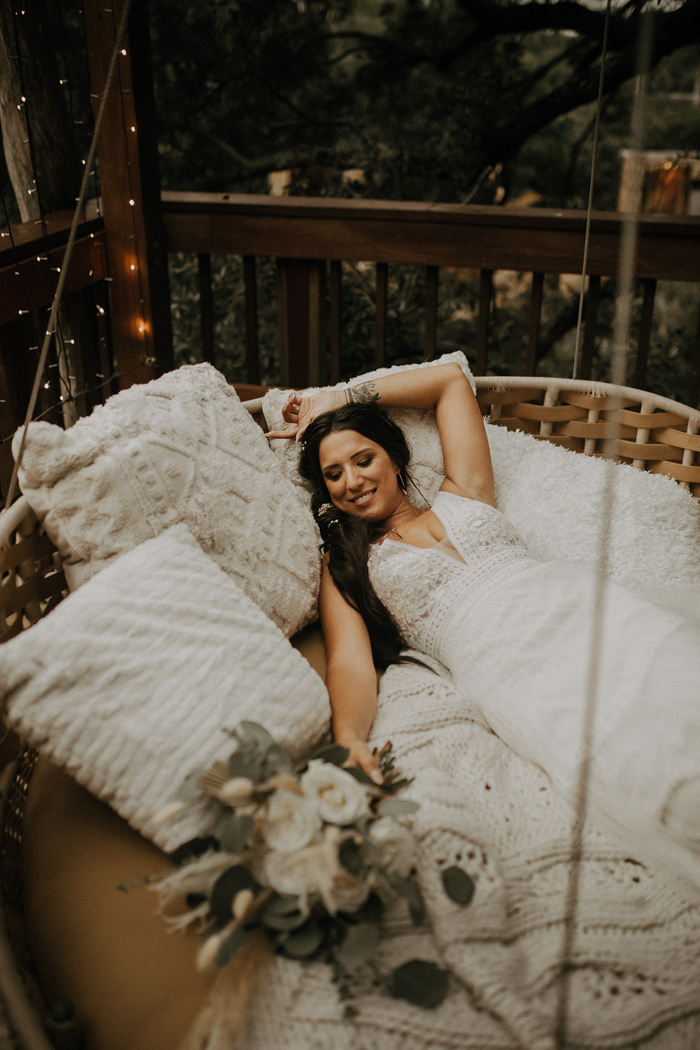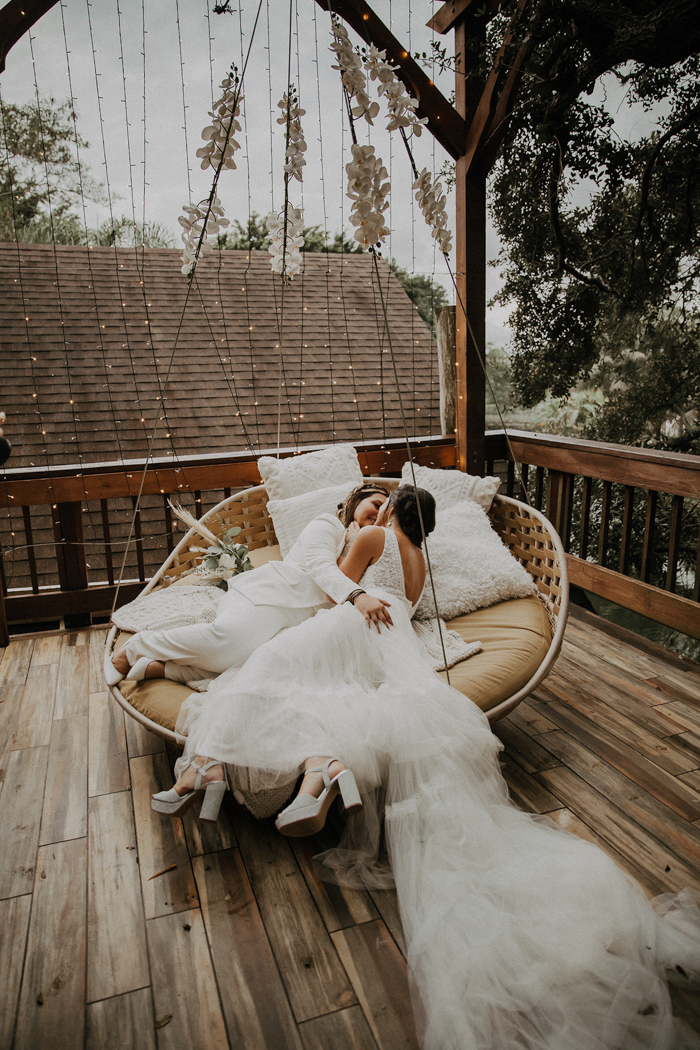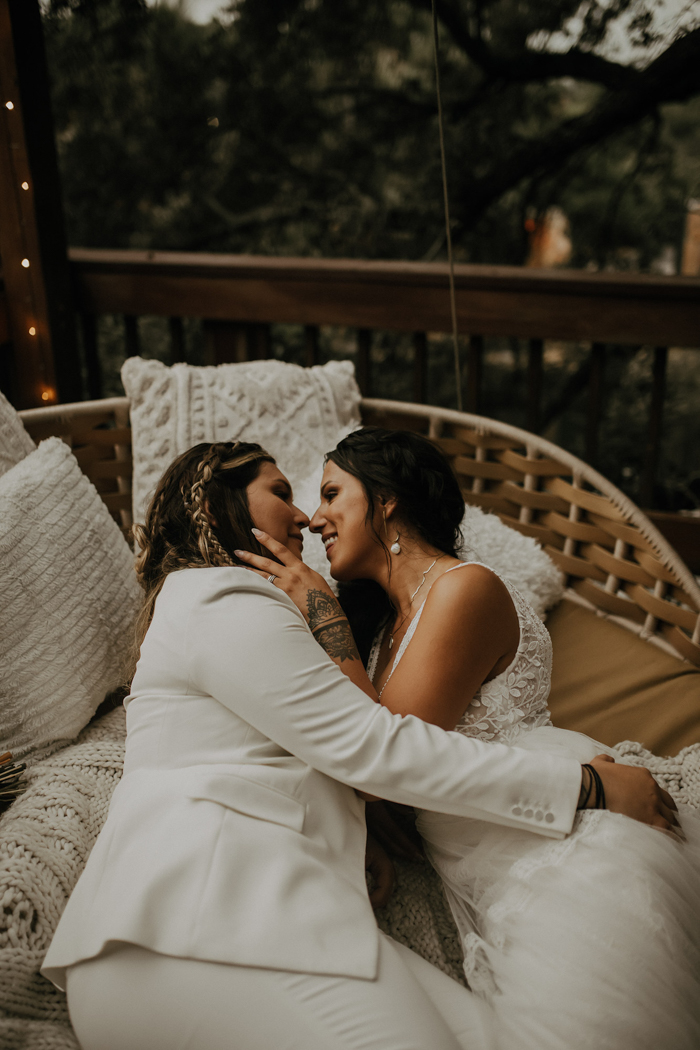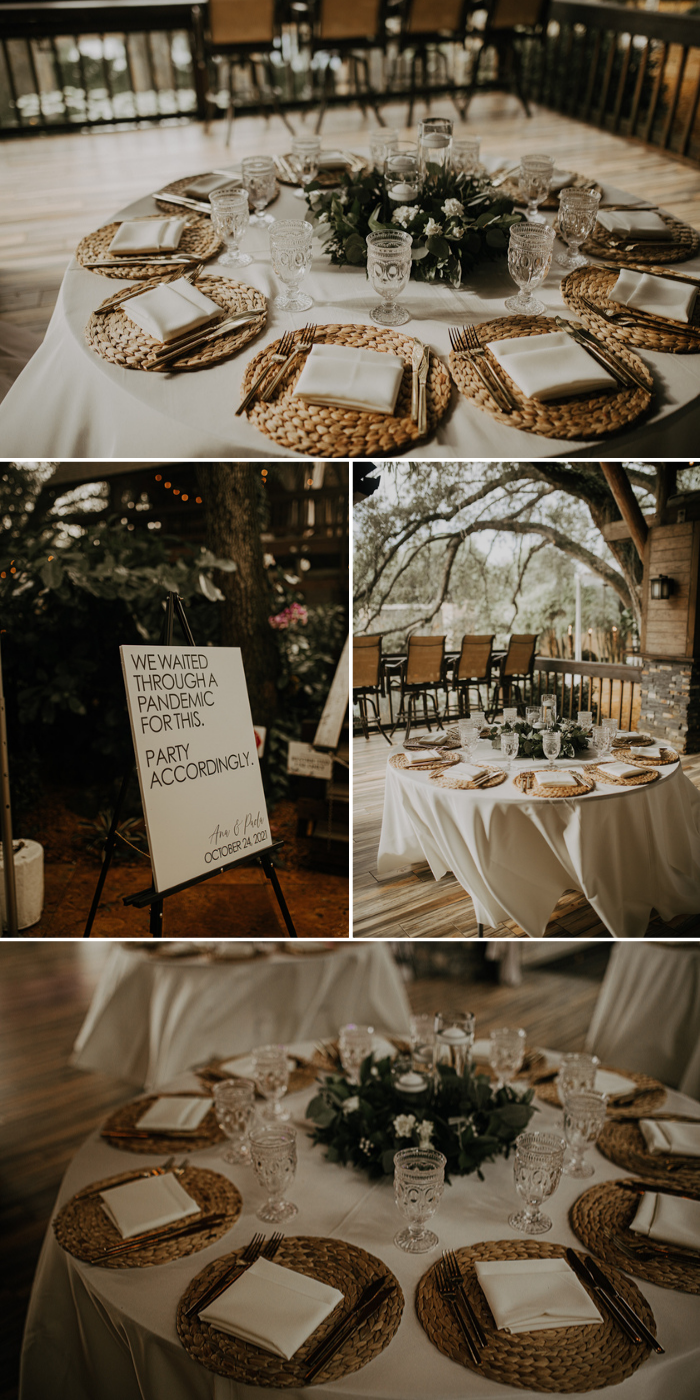 There Was An Instant Connection With Their Photographer Juladie Ibanez
Juladie Ibanez understood our personalities to the core, she made us feel so comfortable during the entire process. I find it so important to connect with the person who is gonna be capturing one of the most important days of your life. She understood what was important to us and made sure to capture every single detail.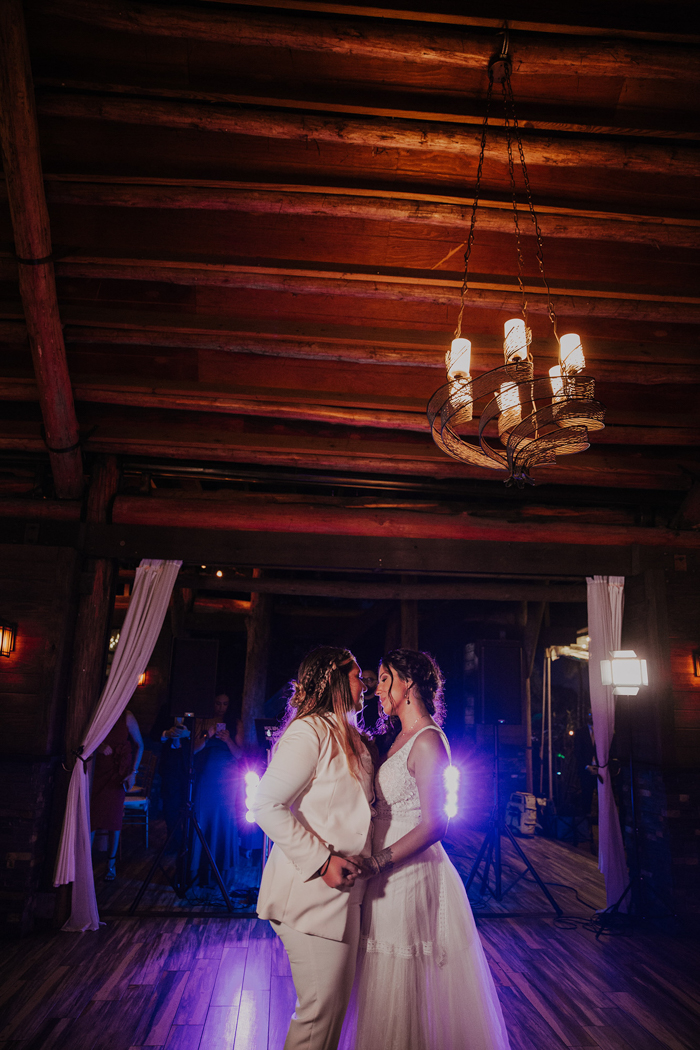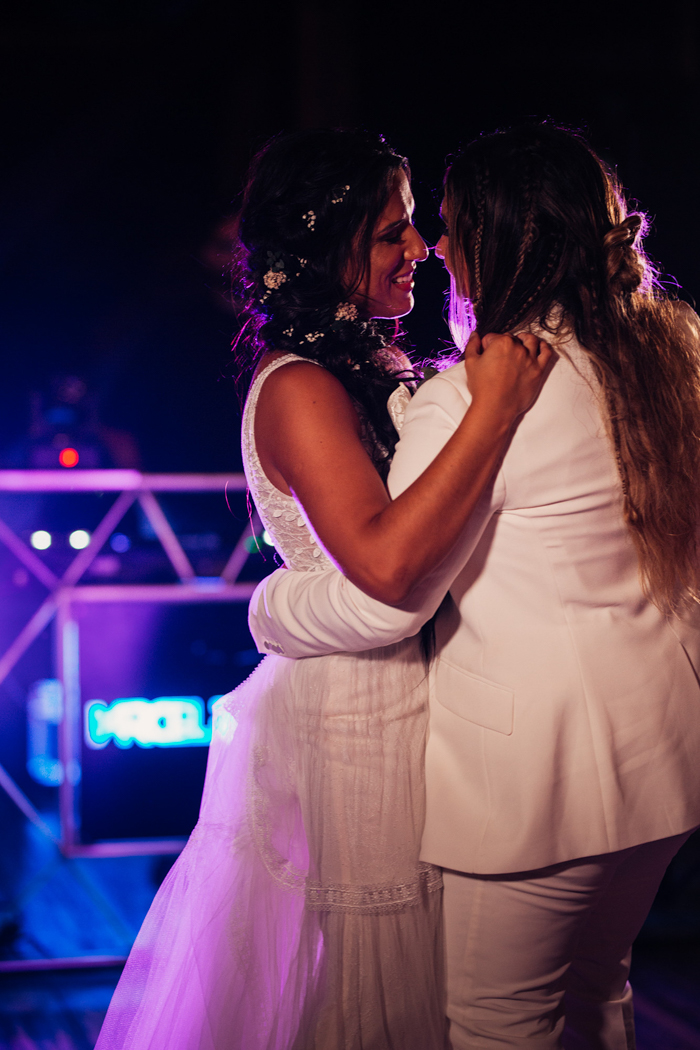 Congratulations to Paola and Ana on their dreamy botanical garden wedding. And big thanks to Juladie Ibanez for capturing every magical moment packed with personality and inspiration you'll want to share with your talented team of vendors.
One of the best parts about planning an LGBTQ+ wedding like Paola and Ana's, is that you can create new traditions that are all your own. Whether it's choosing an inclusive wedding venue or choosing complementing wedding attire, plan your day on your terms and what feels the most authentic to the both of you.