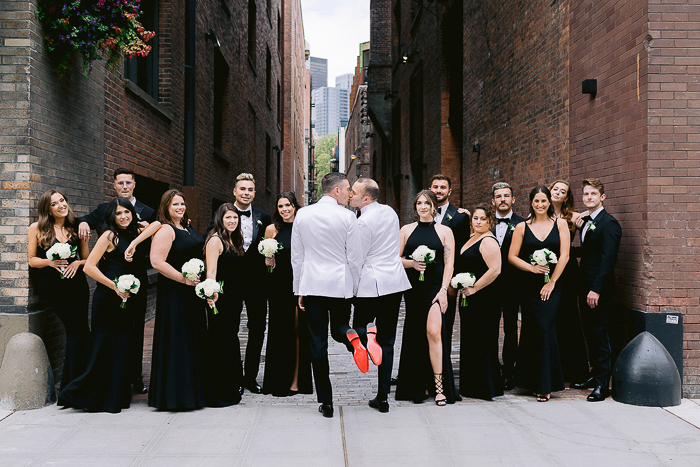 After re-planning their wedding in only three months, what Jeff and Jason wanted more than anything was to have a celebration that felt like a big Italian family dinner party at their favorite restaurant. The couple, with the help of their planner, Clutch Events, pulled out all the stops for their gorgeously lavish Il Terrazzo Carmine wedding—treating their family and friends to an experience full of unforgettable moments, an amazing feast, and awesome tunes that kept a packed dance floor all night.
With its classic cozy interior, the couple transformed the timeless landmark using lush white floral arrangements and greenery by Juniper Flowers for an extra romantic touch. From the completely customized and meaningful ceremony to the stylish matching white tuxedos and Louboutin Oxfords to the charming tuxedo wedding cake—the couple beautifully blended traditions and added personal touches resulting in a wedding that uniquely reflects their love story.
If you and your partners are foodies dreaming of tying the knot at a spot that you love to frequent, these beautiful images captured by Apollo Fotografie are proof that you don't have to sacrifice on style to host your big day at your favorite restaurant.
The Couple:
Jeff and Jason
The Wedding:
Il Terrazzo Carmine, Seattle, Washington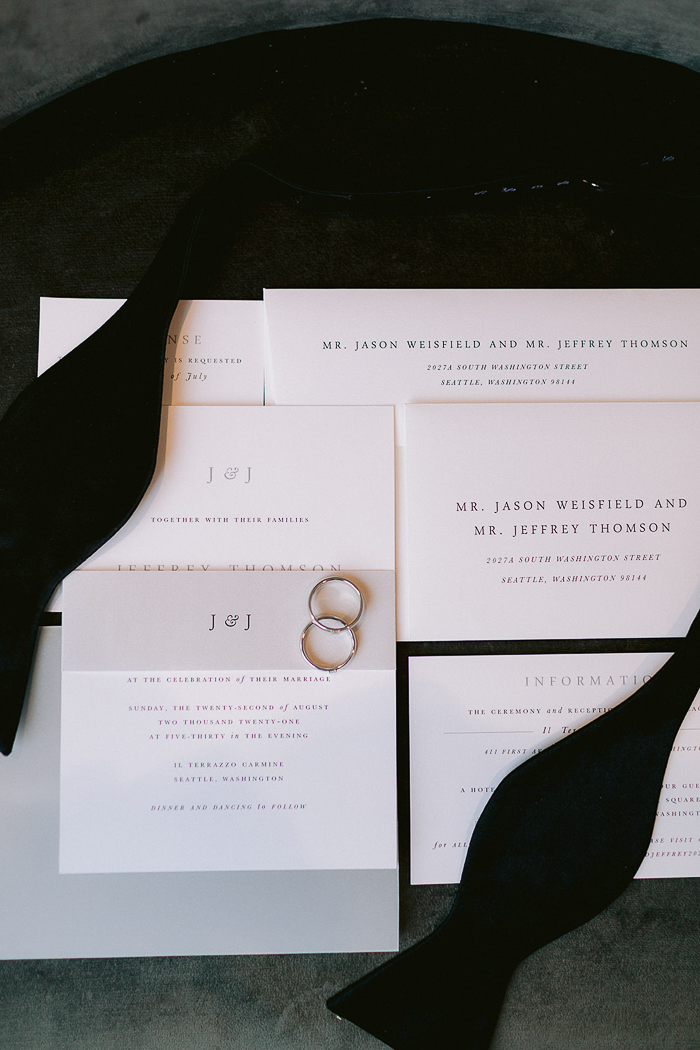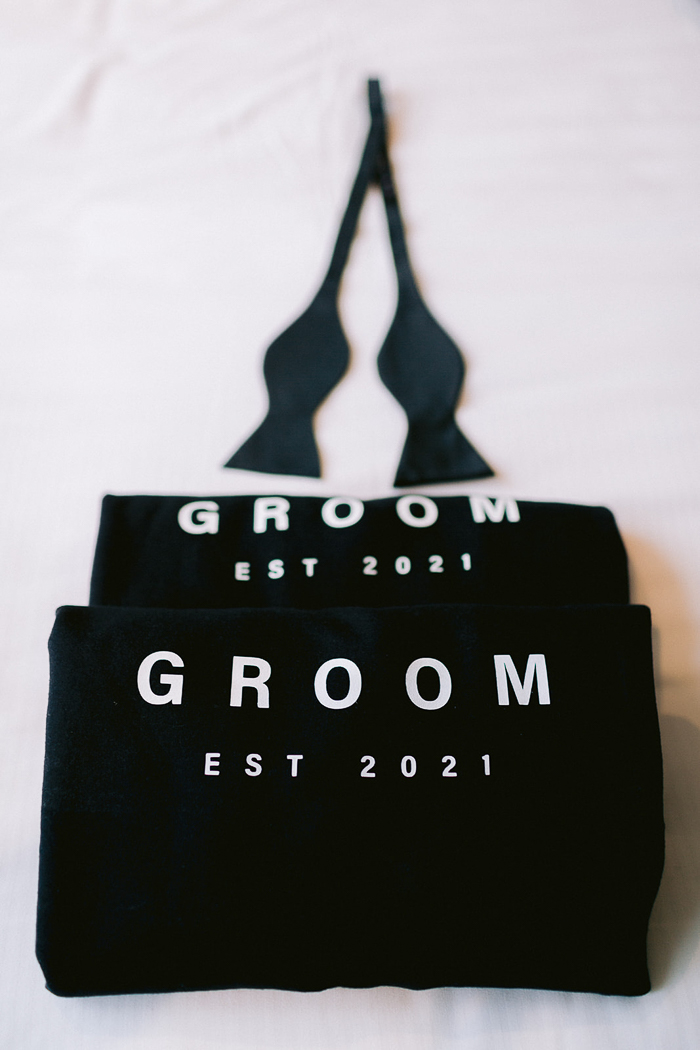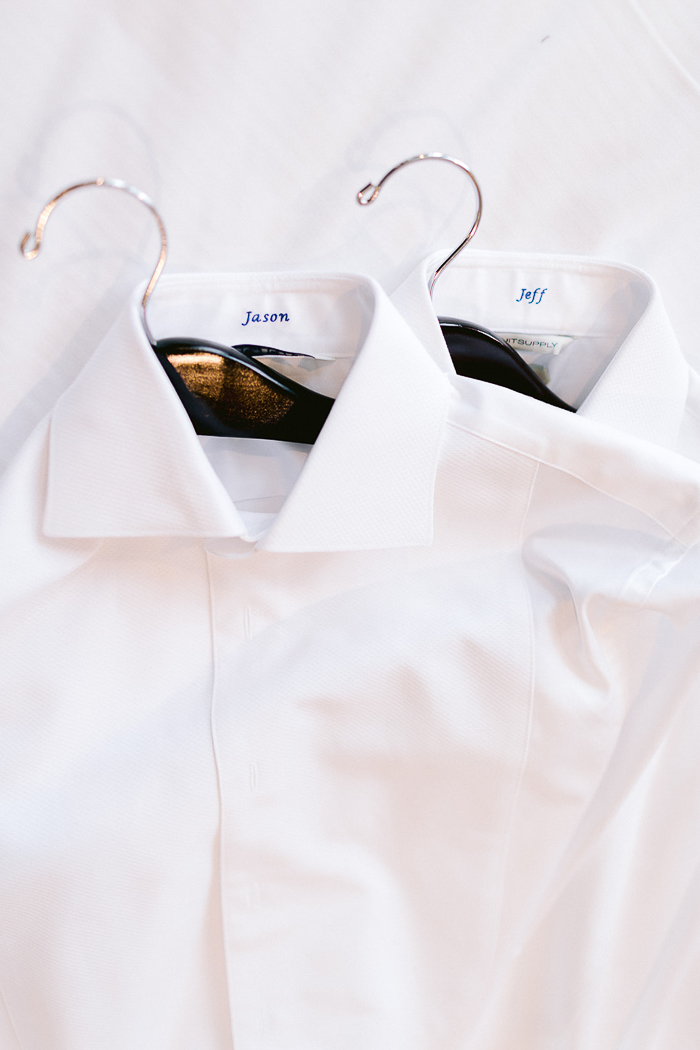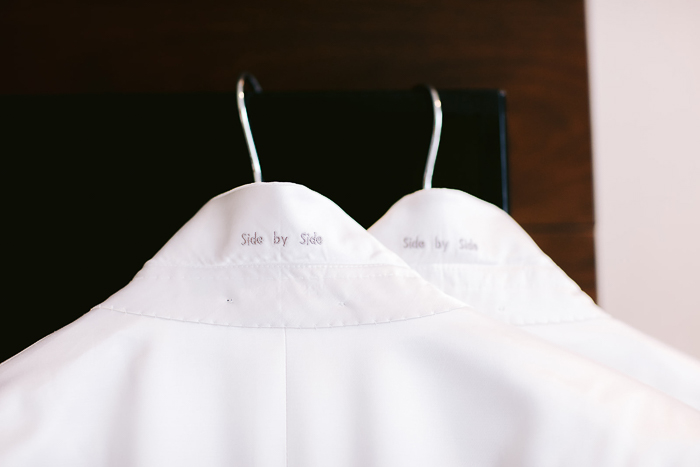 Meaningful Personal Touches
We had our tuxedos custom-made and embroidered with the saying, "Side by Side." Although the phrase represents our commitment to each other, it also happens to be Jeff's family anthem. It was sung at the wedding by Jeff's 96-year-old Nonni. Jeff's uncle Paul and aunt Lisa gave us each a genuine Six Pence to put in their shoes for good luck. Also, as Jason's something old, his Dad and step-mom gave him his great-grandmother's handkerchief, and Jeff wore his great-grand uncle's cufflinks.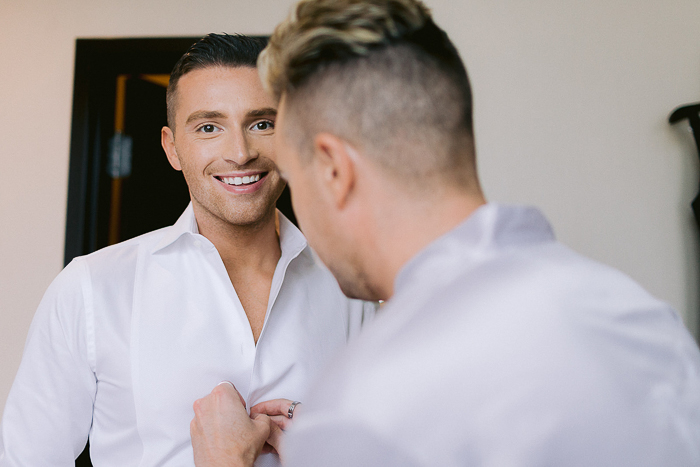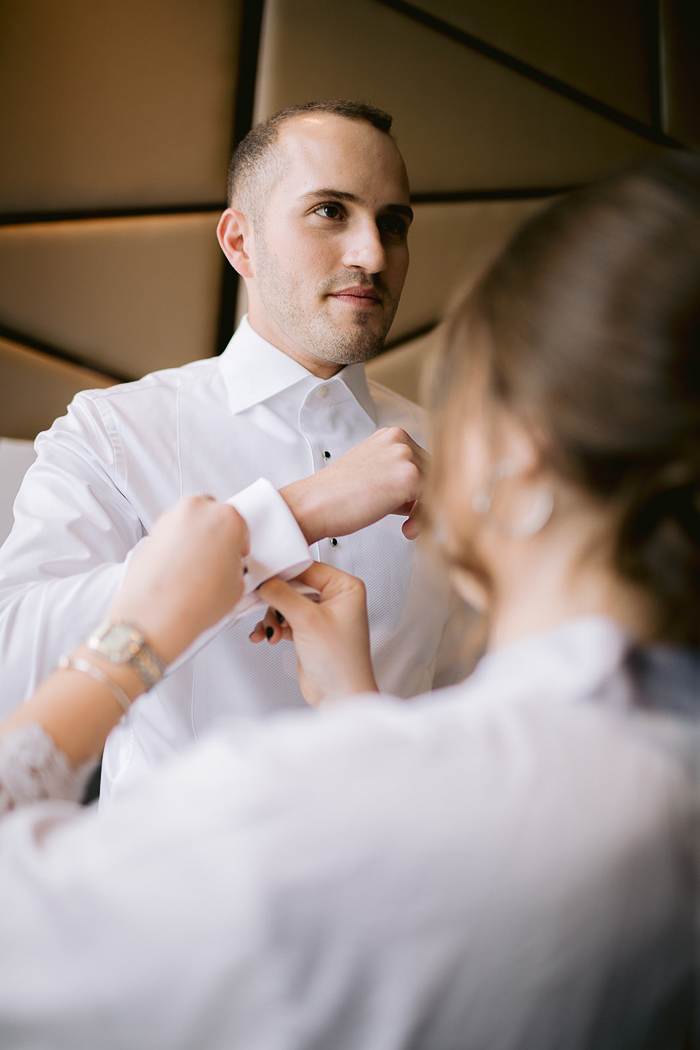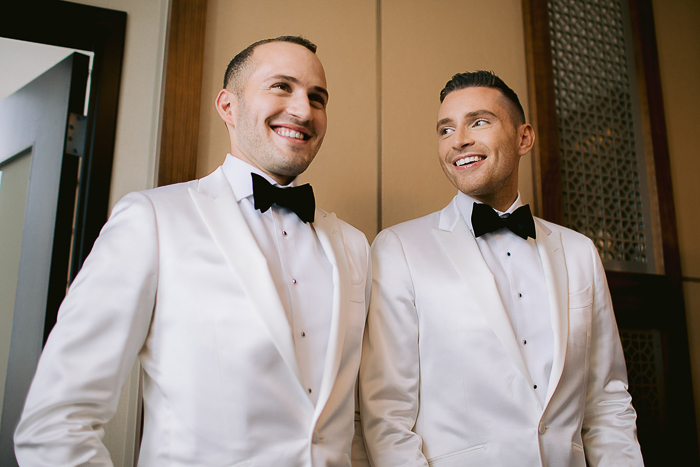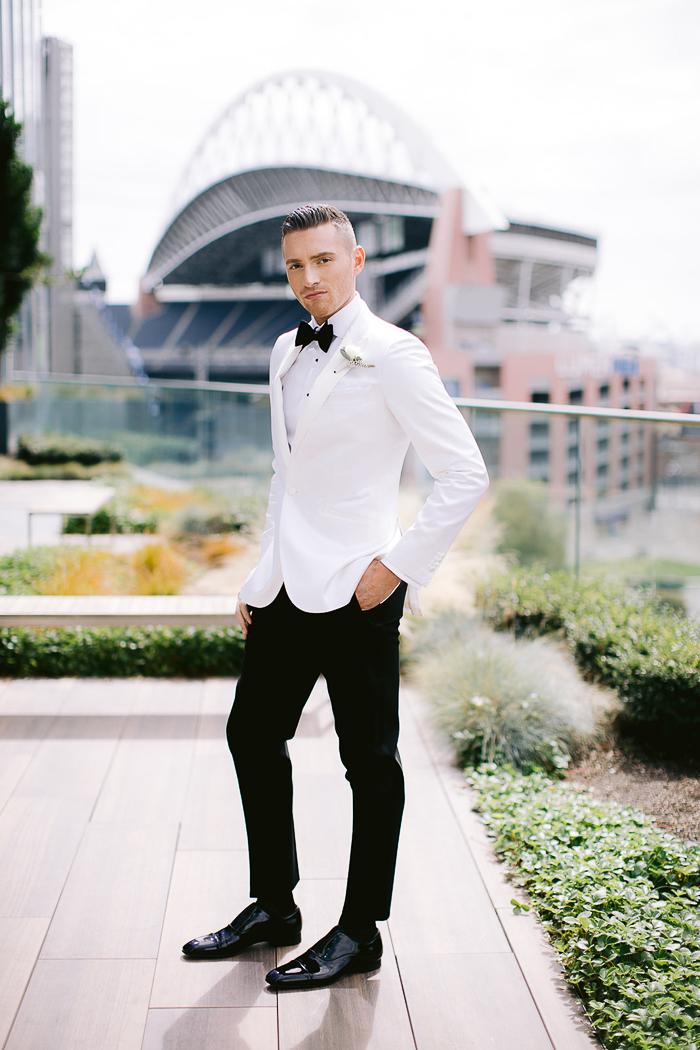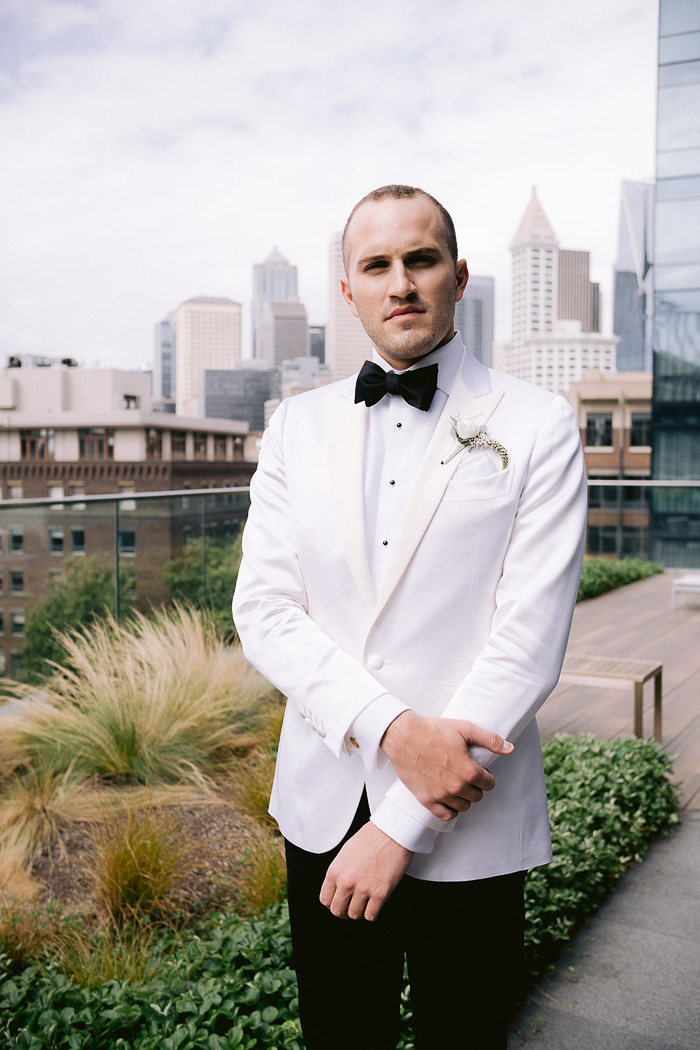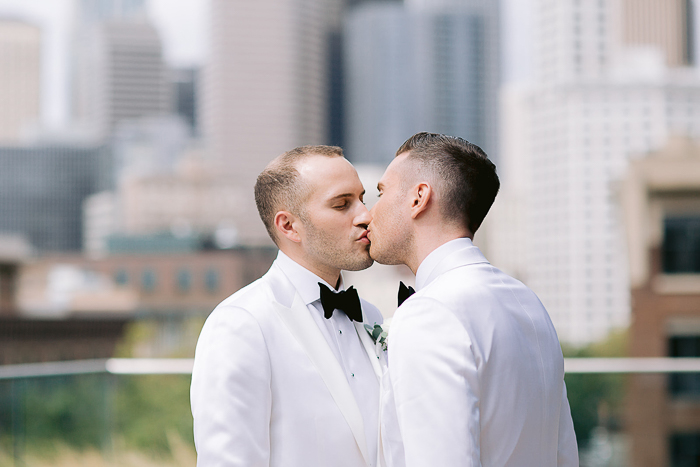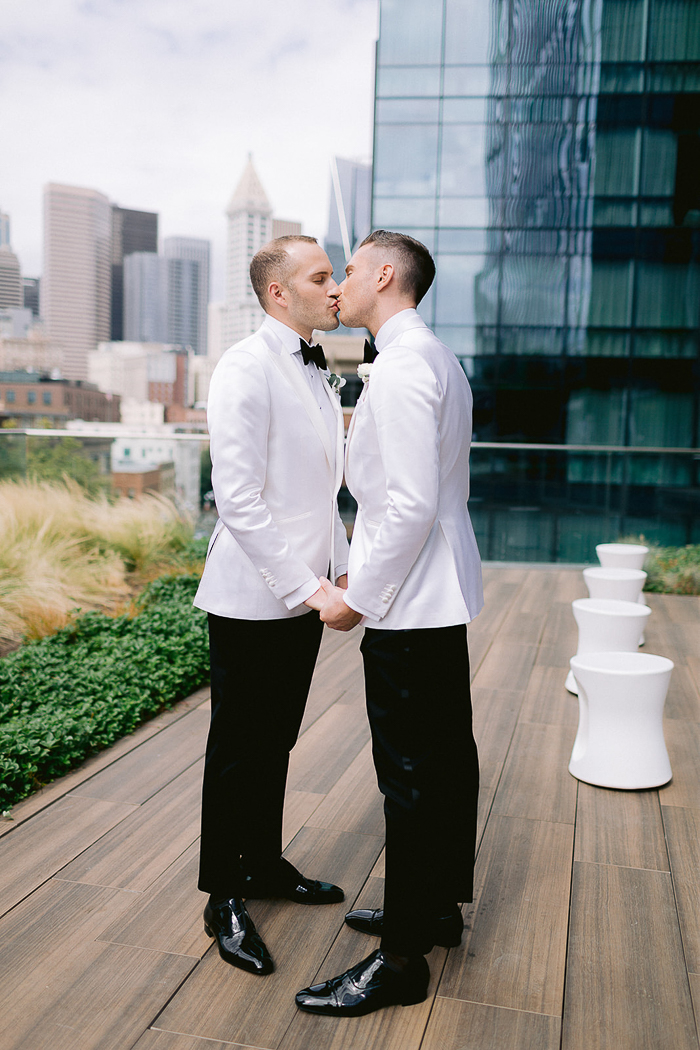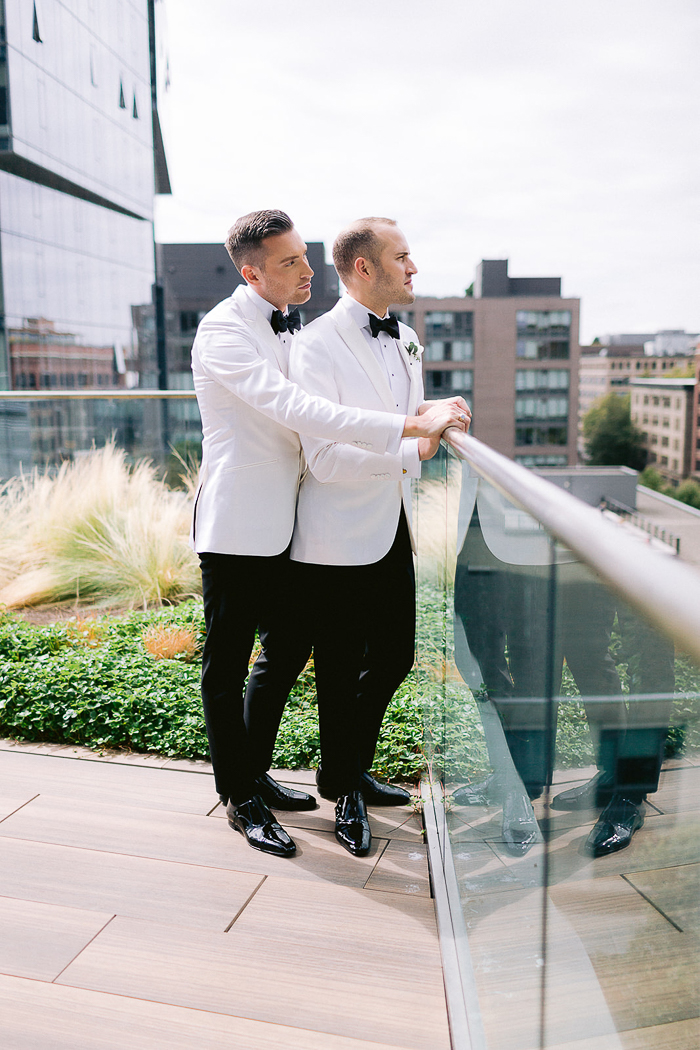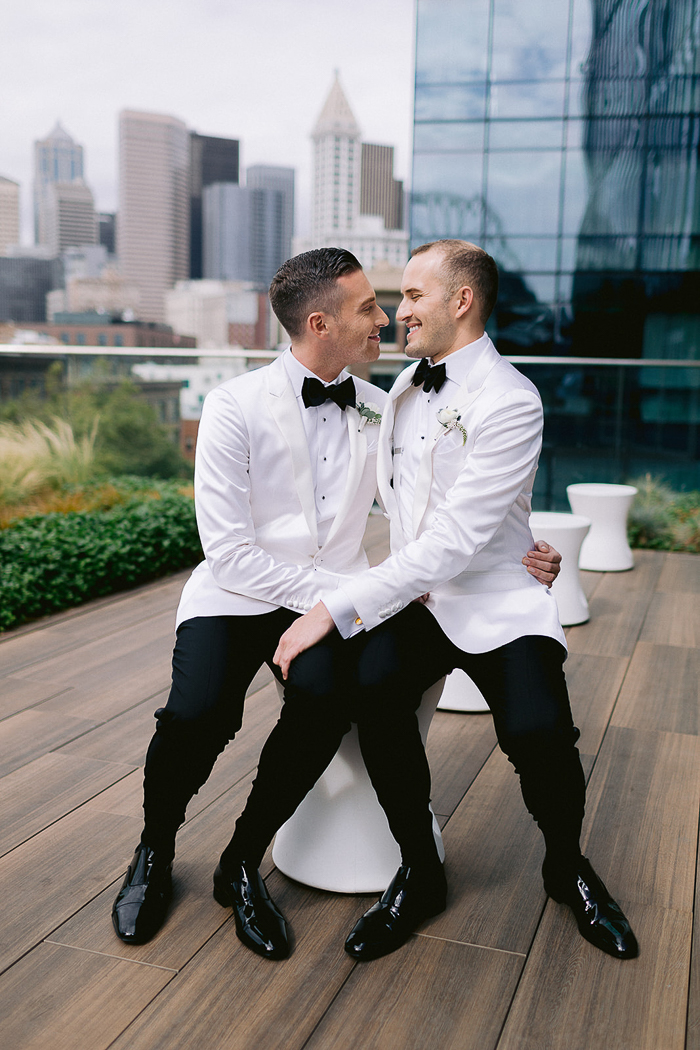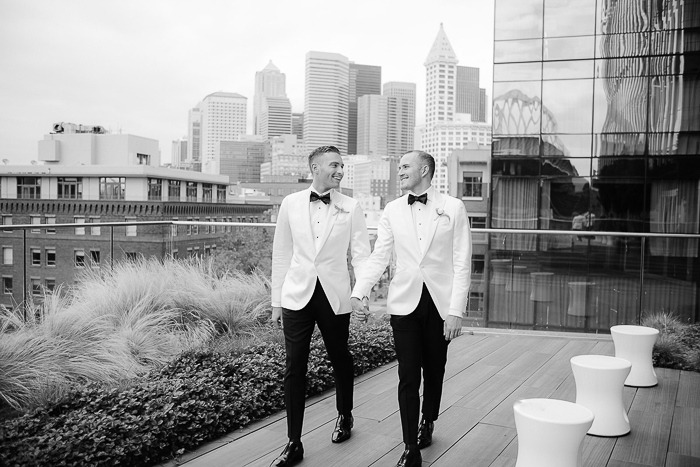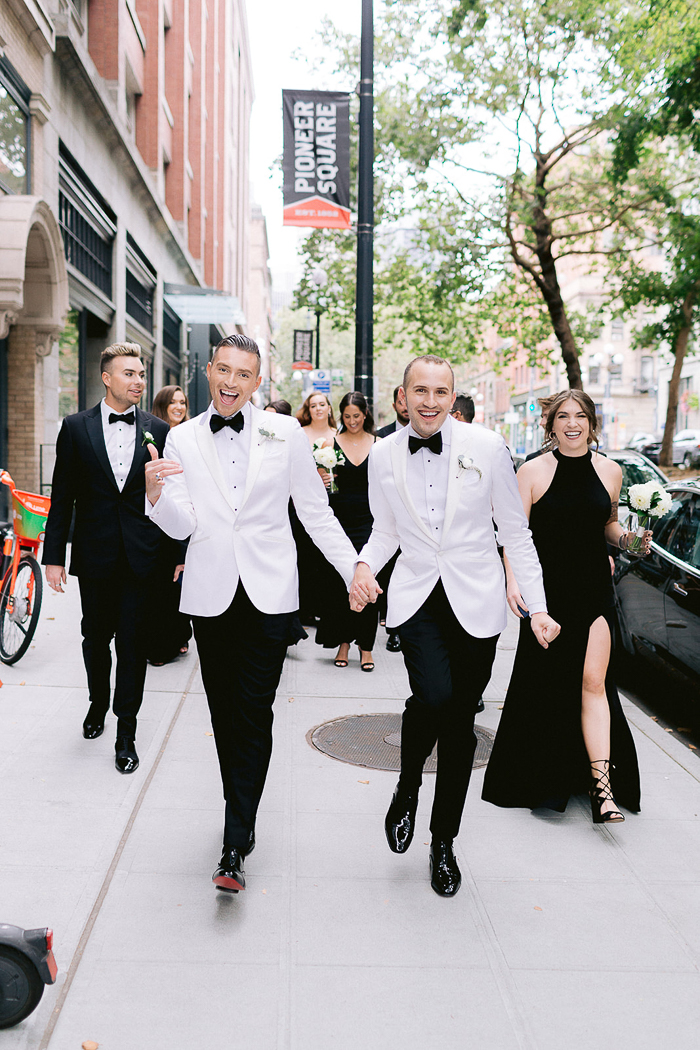 Creating A Personalized Ceremony
Because Jeff is Catholic and Jason is Jewish, we completely customized our wedding ceremony. We integrated the customs, readings, and prayers of both traditions to make a deeply meaningful ceremony for both of our families. Although finding a rabbi to make this happen was extremely difficult, we are so lucky we found one who let us create our own ceremony.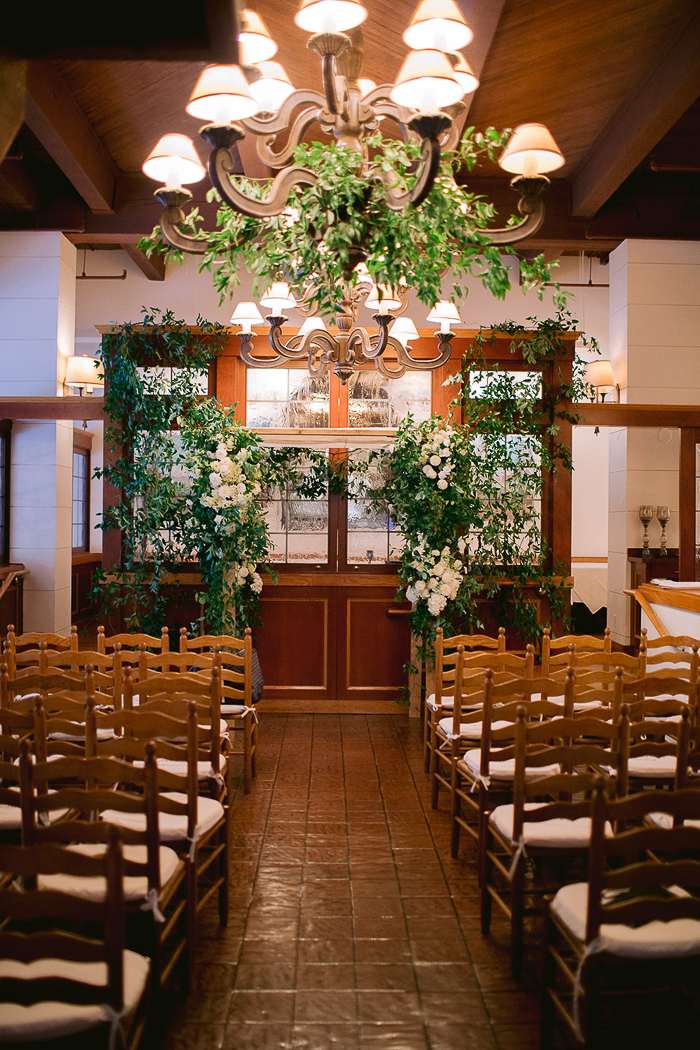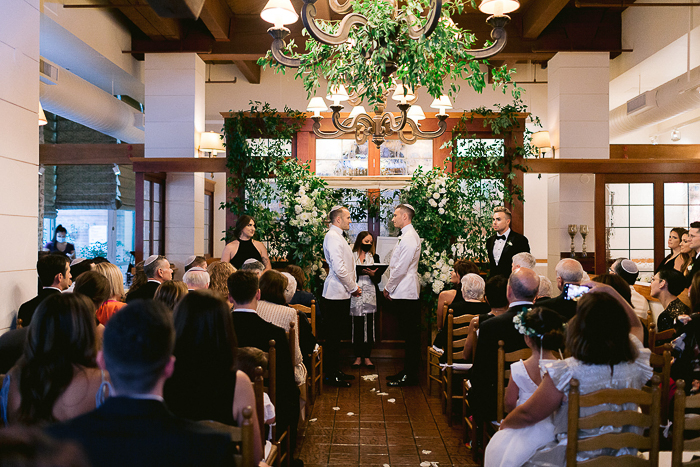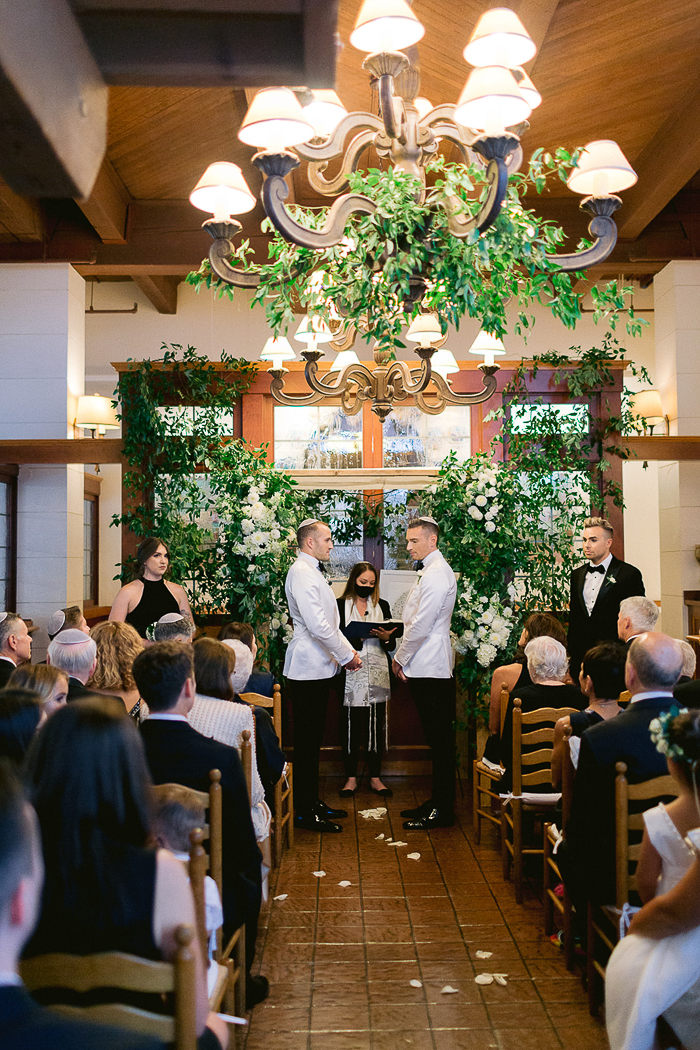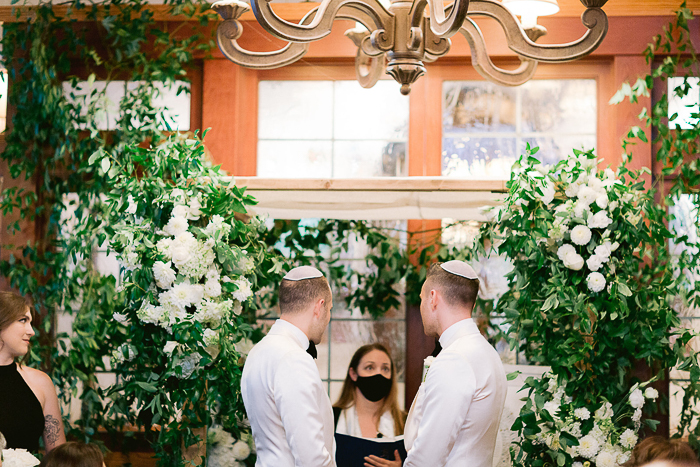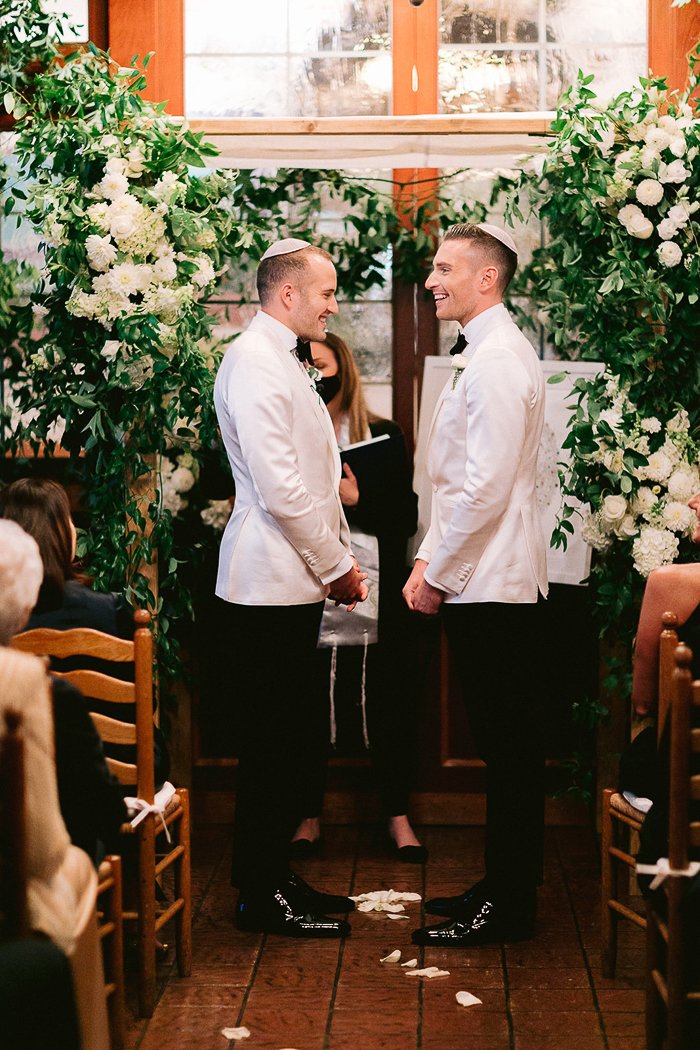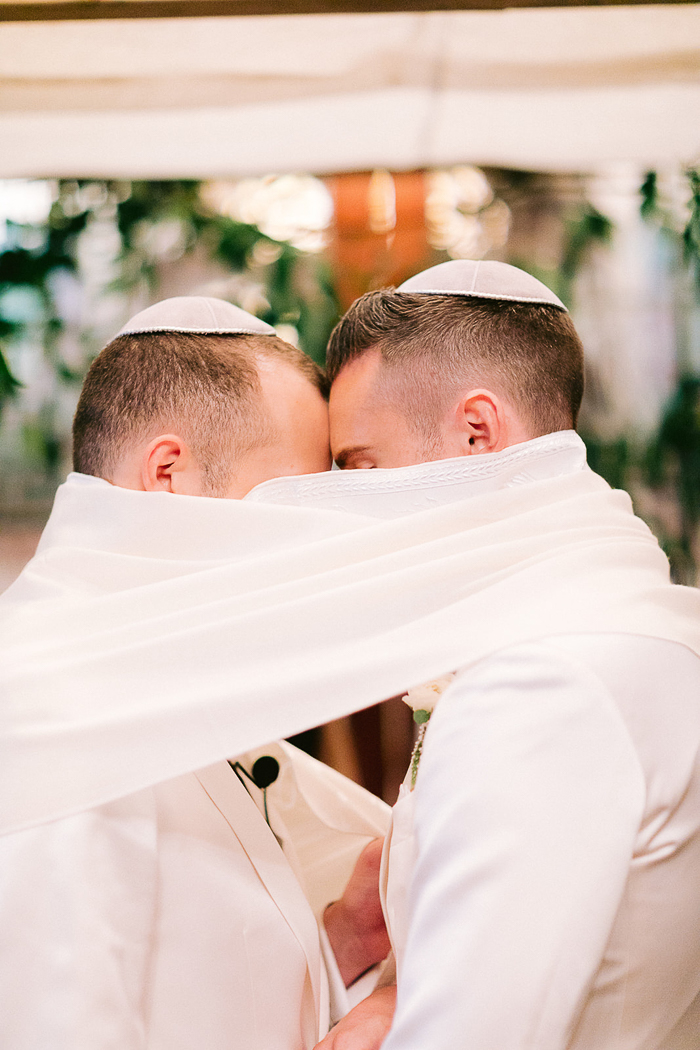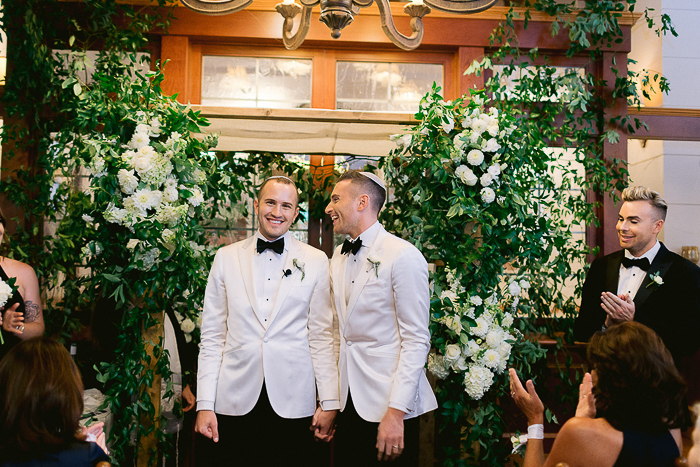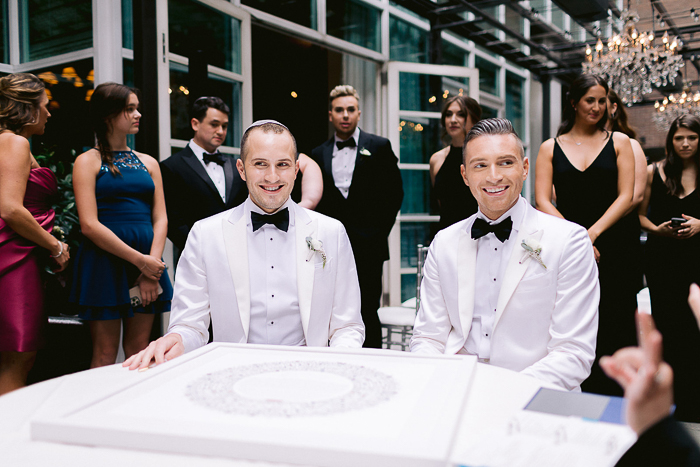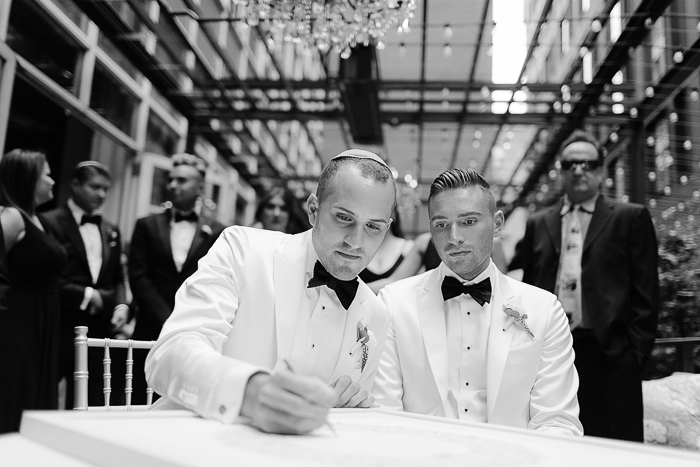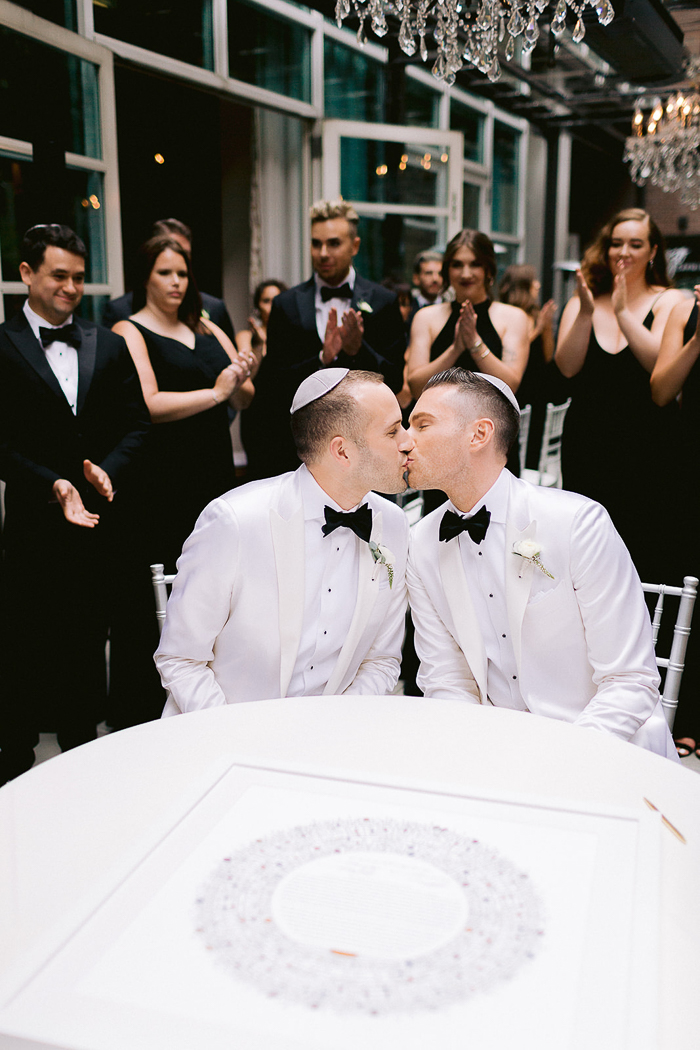 Working with Junebug Member Apollo Fotografie
Jonathan is more than just a photographer; he becomes your friend. The Apollo Fotografie team was so professional and captured nearly every moment throughout the day without making it feel like you were being watched. His inspiration led to many of the amazing photographs you will see. It helps to have a photographer who knows how to guide you.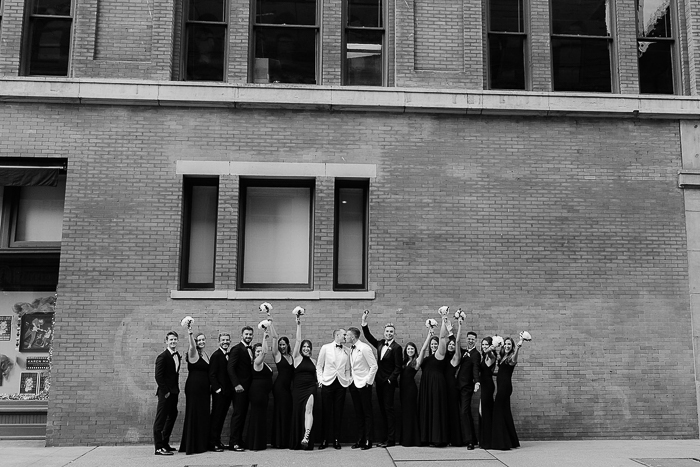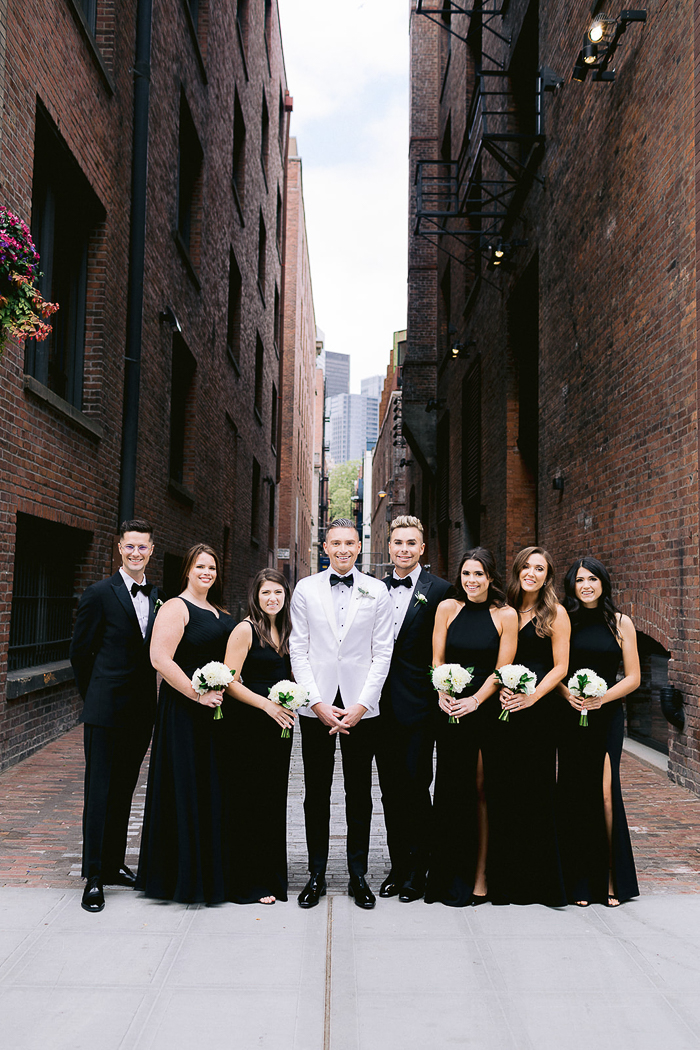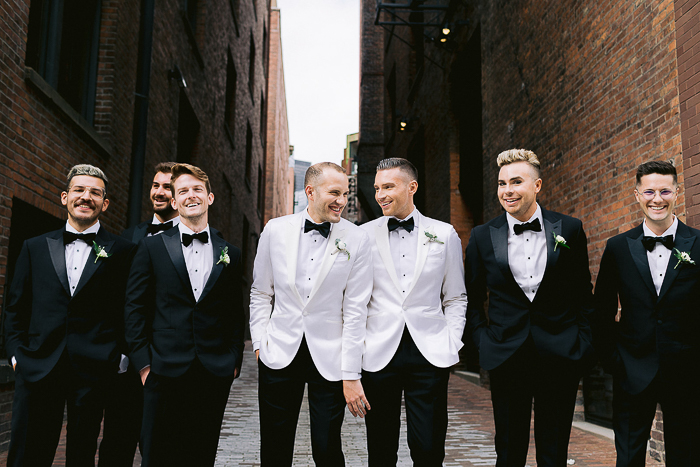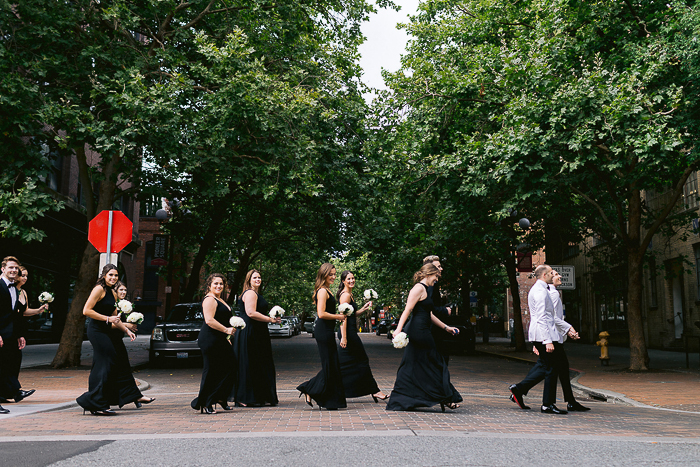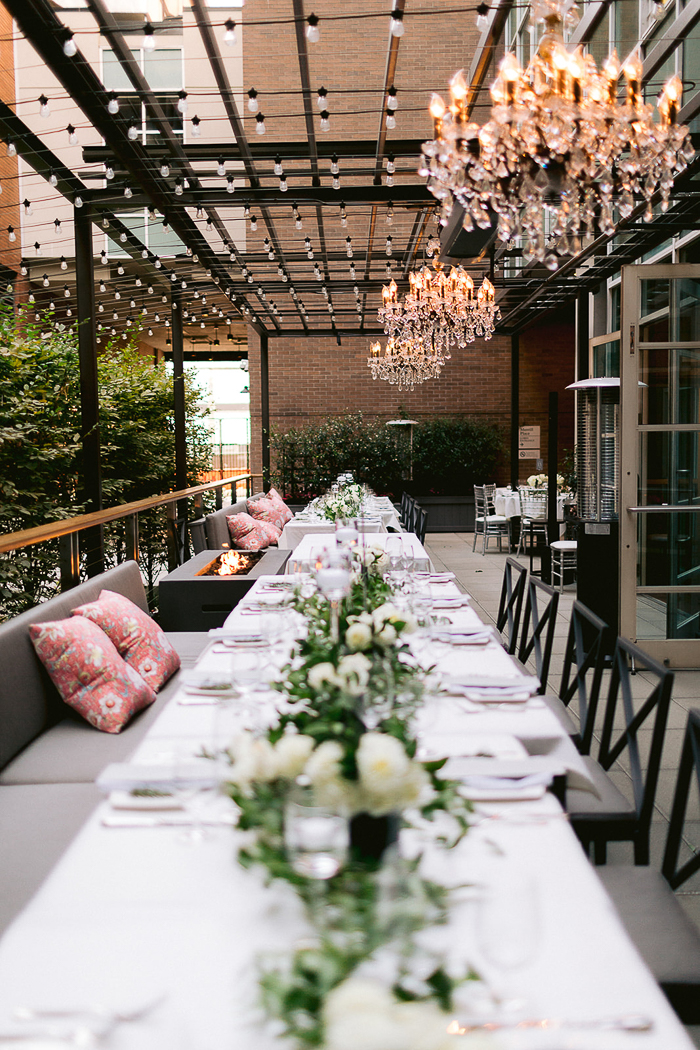 Their Il Terrazzo Carmine Wedding That Felt Like A Family Dinner Party
Il Terrazzo Carmine is one of the oldest and most reputable Italian restaurants in Seattle. Since Jeff is Italian, we wanted our wedding to feel like a "big family Italian-style dinner." We know the owners, and they were extraordinarily accommodating given the unprecedented nature of event-planning during a pandemic. Il Terrazzo never disappoints, and our family was very impressed. It was the best food you could imagine for a wedding. And because we have frequented the restaurant for years, we got to choose all of our favorite menu items to share with our guests.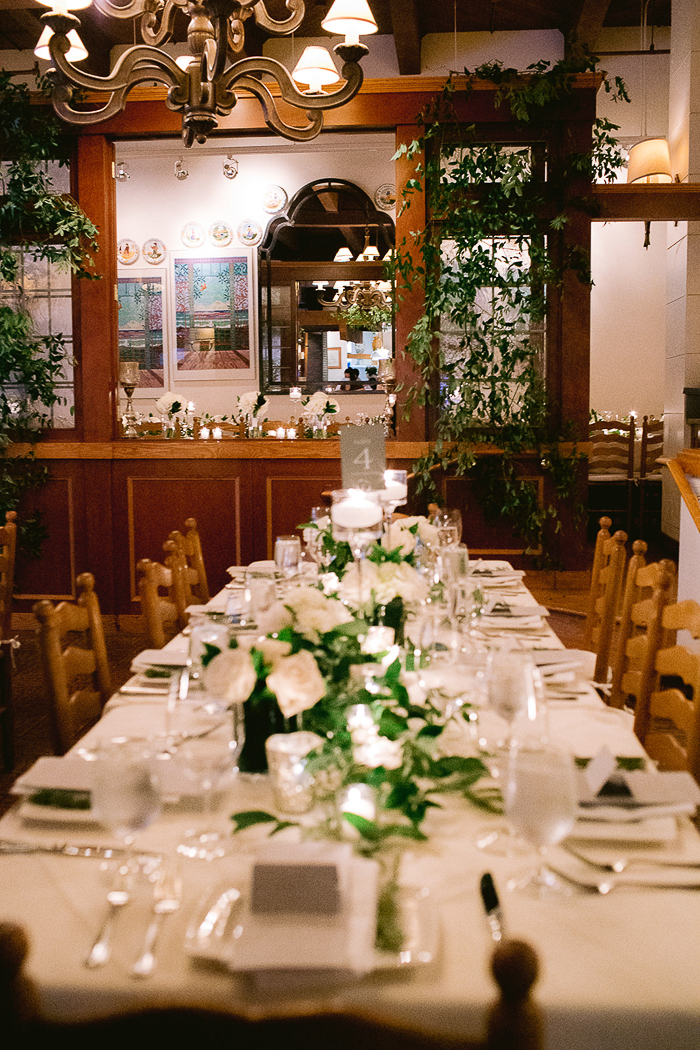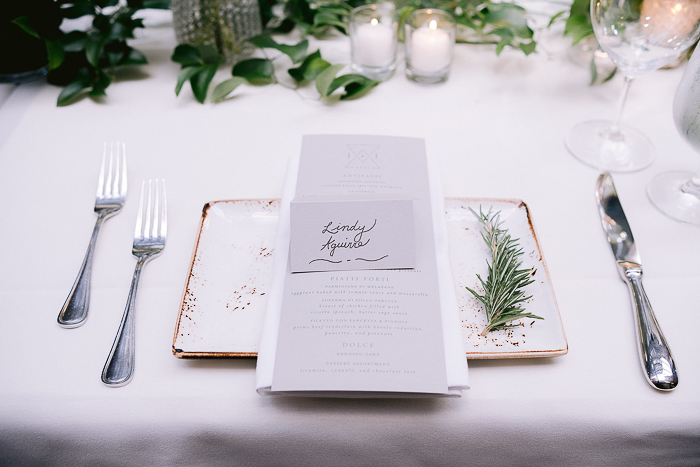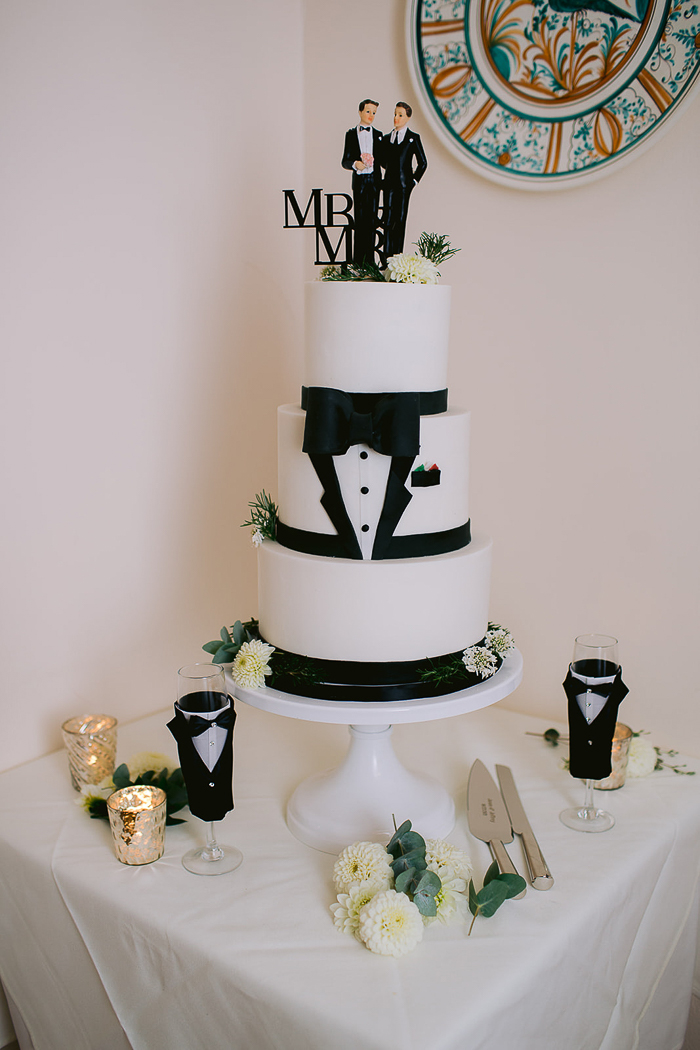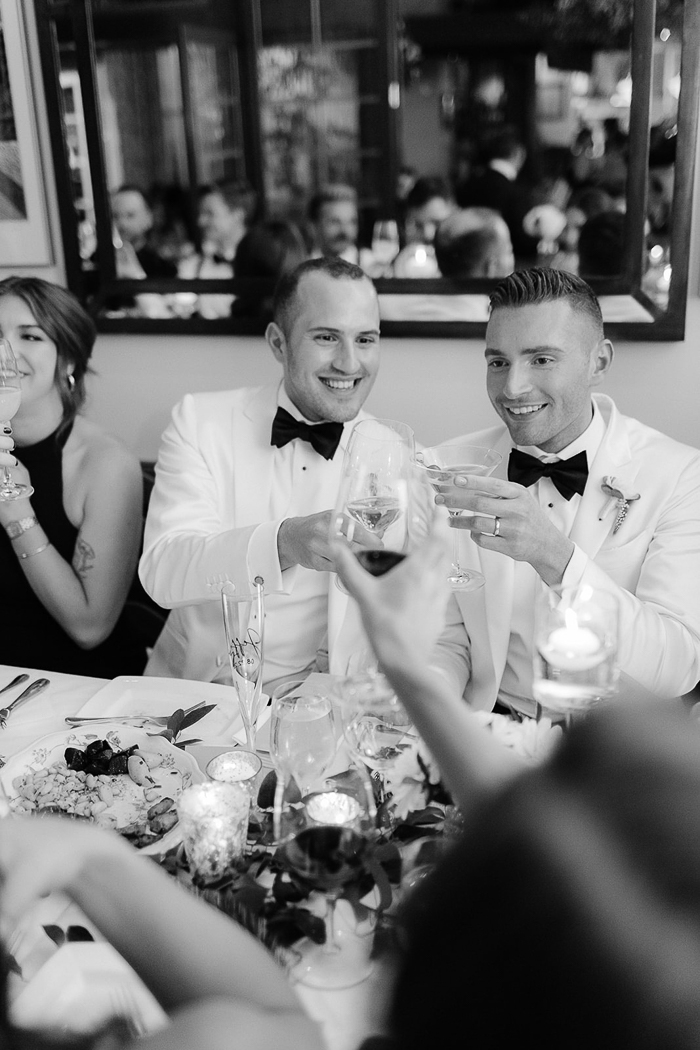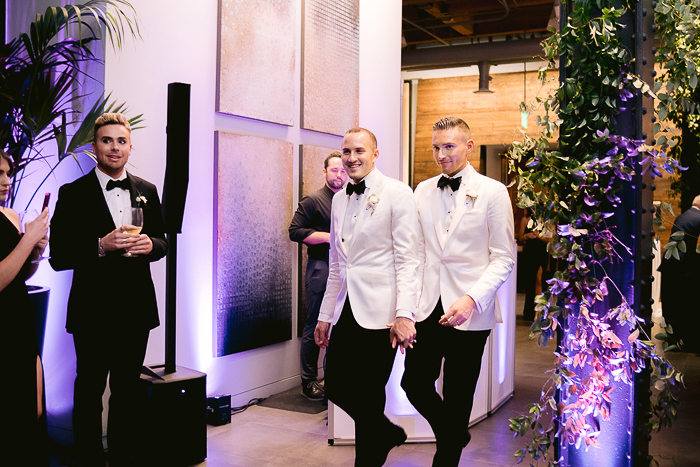 The Most Memorable Moments Of Their Big Day
There were so many memorable moments–walking out onto the dance floor for our first dance to "I Love You Always Forever" and getting ready in our hotel suite with our wedding party, drinking and laughing with us. Each of our mother-son dances was so special and something we will never forget, too. Above all, the garter toss was the most fun of the whole night!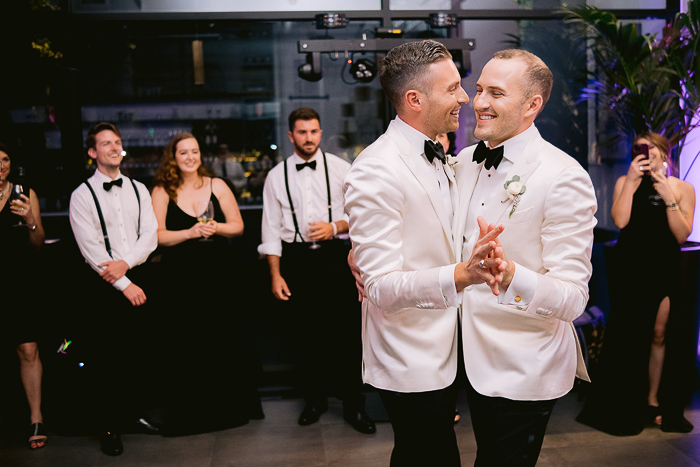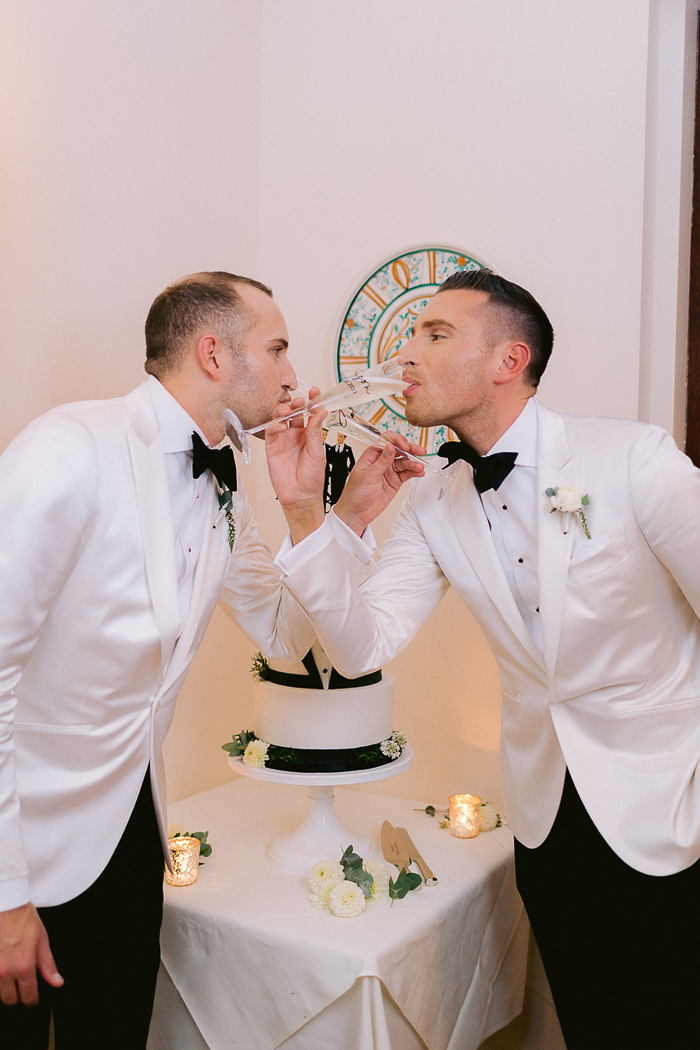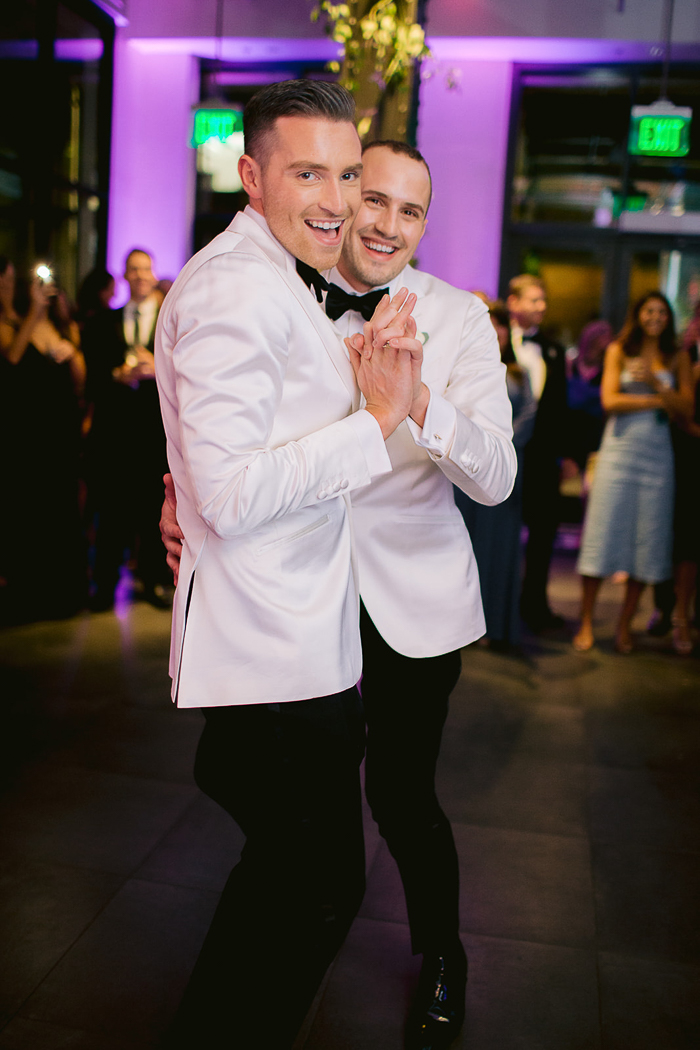 Congratulations to Jeff and Jason on their gorgeously lavish Il Terrazzo Carmine wedding. And big thanks to Apollo Fotografie for capturing all the stunning details and happy moments throughout their special day. To see more from this talented team of photographers, check out their profile in our directory of wedding photographers from around the globe
A restaurant wedding, like Jeff and Jason's, can be very meaningful and memorable when you choose a venue that is special to you and your partner. And with help from the right team, combined with your personal style, you can make this unique venue alternative like this feel like your own.