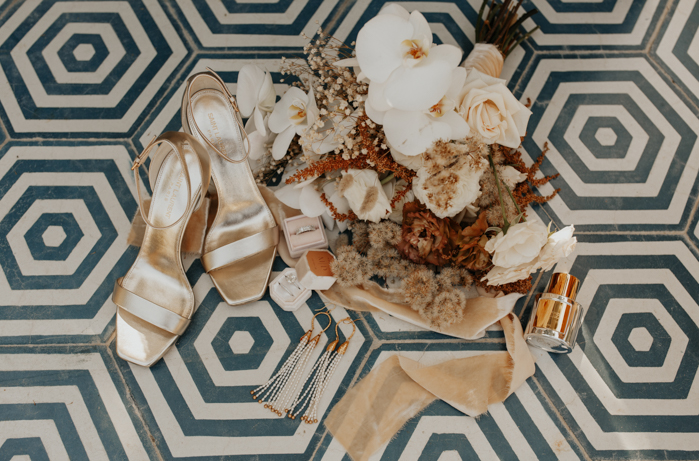 photo by Madeline Shea Photography
If you've found yourself having to change your wedding date due to the current COVID-19 pandemic, you're not alone. We've been chatting with couples for the past few months about their postponements, new plans, and all the feelings that come with. To help make things a little easier, we wanted to steer you in the right direction when you ask, "what comes next?" We hope this post will help ease the stress and have you feeling confident in your new date!
Take some time off from wedding planning
Once you decide to postpone your big day, take. a. rest. We're serious. It's okay to just forget about the wedding for awhile. Take some time to just live in the current moment (as uncertain as it might feel). The hard part is over. You've make your decision to change your wedding date, and now it's time to just enjoy life until you need to pick wedding planning back up again.
RECOMMENDED READING: 40 At-Home Date Night Ideas That Don't Involve Netflix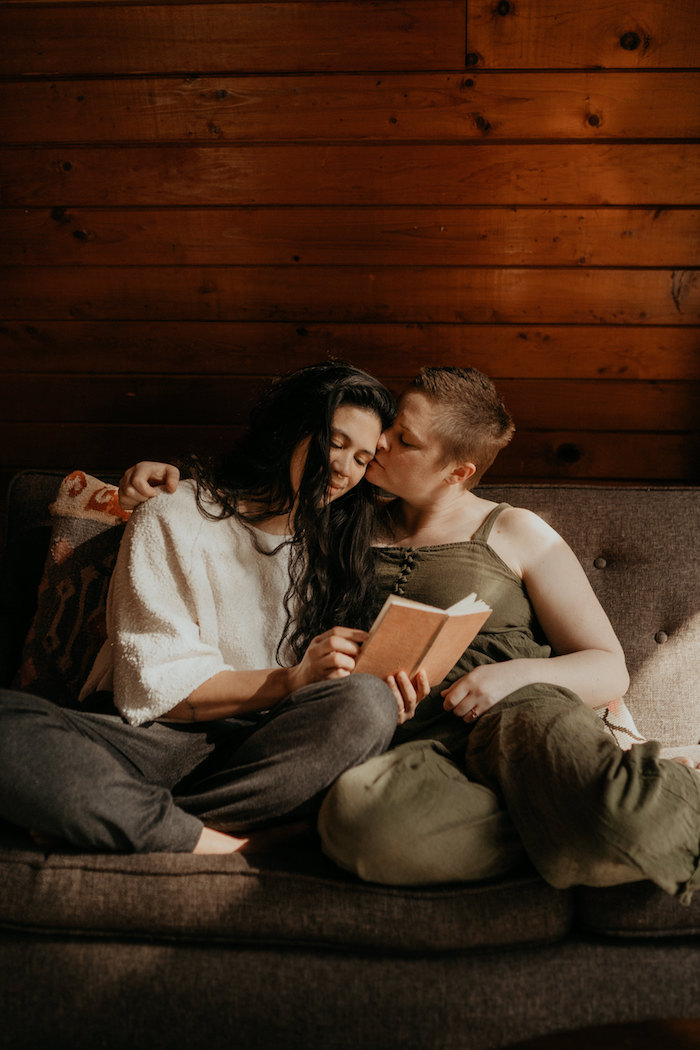 photo by Henry Tieu
Notify your family and friends
Notifying your family and friends can be scary, but remember that they care about you. They're probably expecting the call — and anticipating a change. We know that no matter what the size of your celebration—a small group of loved ones or waiting until the full crew can attend—friends and family who truly care about you will be there to support every tough decision you have to make. If you want to give them a little nudge in the right direction, we even put together some tips to help them support you during your engagement!
Determine how / if you want to celebrate the original date
In case you didn't catch our post about real couples who are navigating COVID-19 wedding postponements, we encourage you to give it a read! We've seen many couples filled with hope and looking on the bright side of things by planning a special celebration on their original wedding date. You don't have to go big — some of the best celebrations are the simple ones spent at home.
RECOMMENDED READING: How Real Couples Are Dealing With Their COVID-19 Wedding Postponements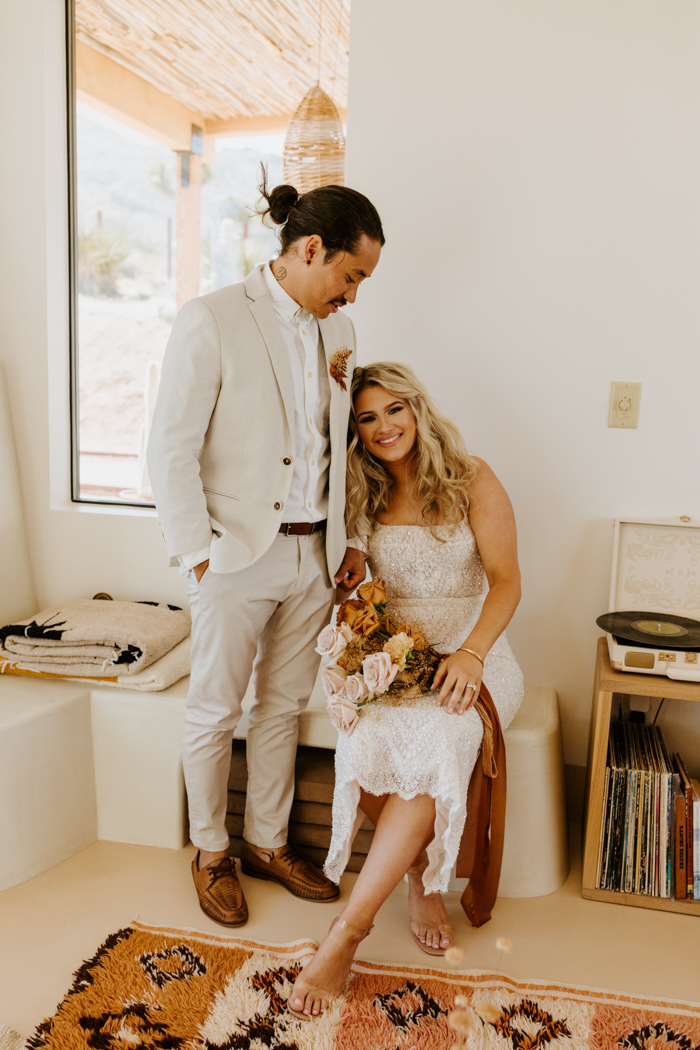 photo by Tida Svy Photography; see more of this real elopement here!
Make adjustments to your wedding style, if appropriate
Do you want to throw the same wedding as before? Is your new date in a different season? Depending on how far along you've gotten with planning, it might bring a little joy to reimagine a few things for your big day after your change your wedding date!
RECOMMENDED READING: 30 Courthouse Wedding Dresses That are Simple + Special
Don't overthink it
Whether you are planning on mixing things up or would rather keep them the same, remember that extra time doesn't have to mean extra planning. You've already made so many decisions — and it's OK to stick with them! Use this time to enjoy your engagement without the stress of planning (something not many couples get to do).
Want even more help with your postponement plans? We think you might love these posts:
Wedding Planning During COVID-19: Advice for Couples
Our Favorite Backyard Wedding Dresses + Jumpsuits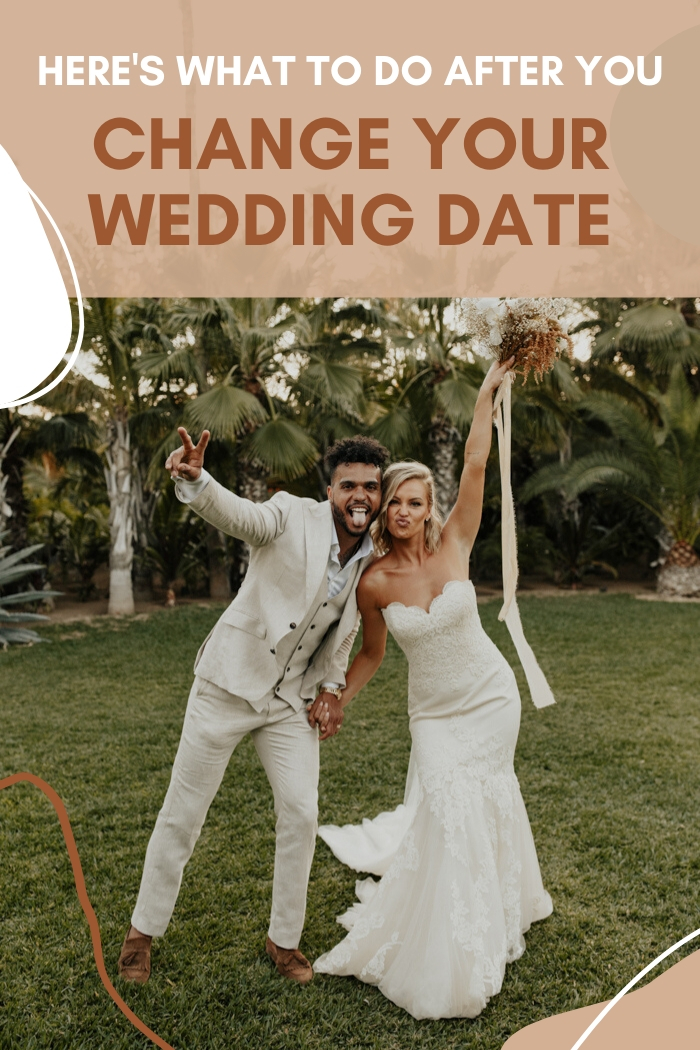 photo by Madeline Shea Photography