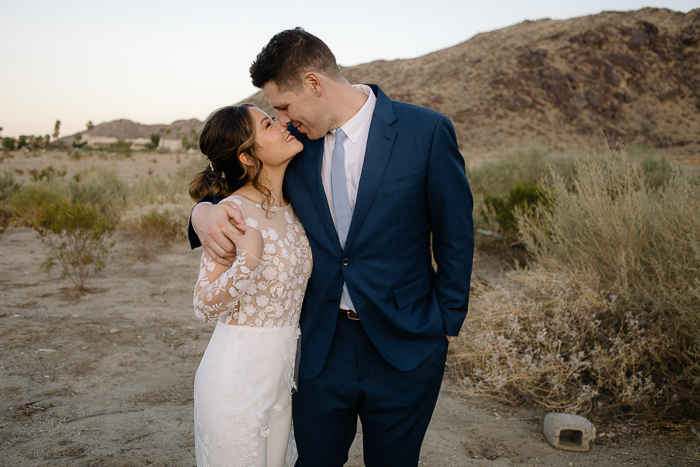 Palm Springs is known for its architecture, sunshine, and vintage vibes. Knowing this, Bekah and Shawn leaned into this retro aesthetic for their Parker Palm Springs wedding. With the help of planner Penny Layne, the couple transformed the fashionably modern hotel into a vintage fairytale.
The micro wedding was decked out in bold pink and yellow florals arranged by Storylines Floral Co., real local fruit, and vibrant linens to create an experience that can only be described as colorfully old-school. To complement the unique decor, Bekah donned a stunning Rime Arodaky jumpsuit that fit the laid-back ambiance perfectly. Meanwhile, Shawn rocked a navy suit that brought in yet another color to their vivid day.
Thankfully they hired Jes Workman to capture every romantic moment–from an intimate ceremony conducted by their family members to portraits in the California desert. So keep scrolling to see these blast to the past "I do's."
The Couple:
Bekah and Shawn
The Wedding:
The Parker, Palm Springs, California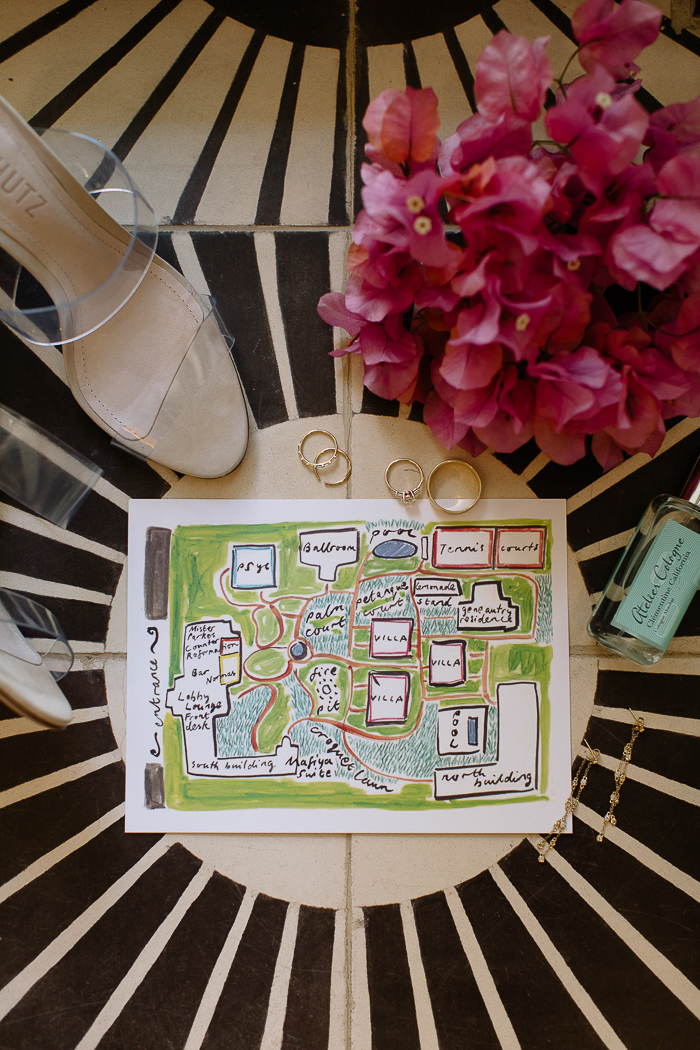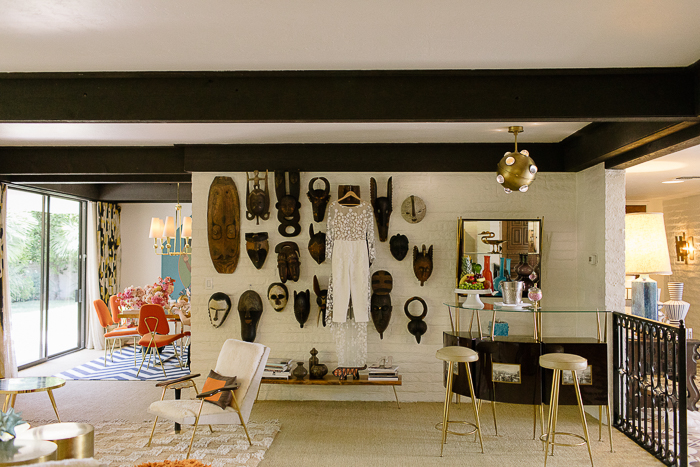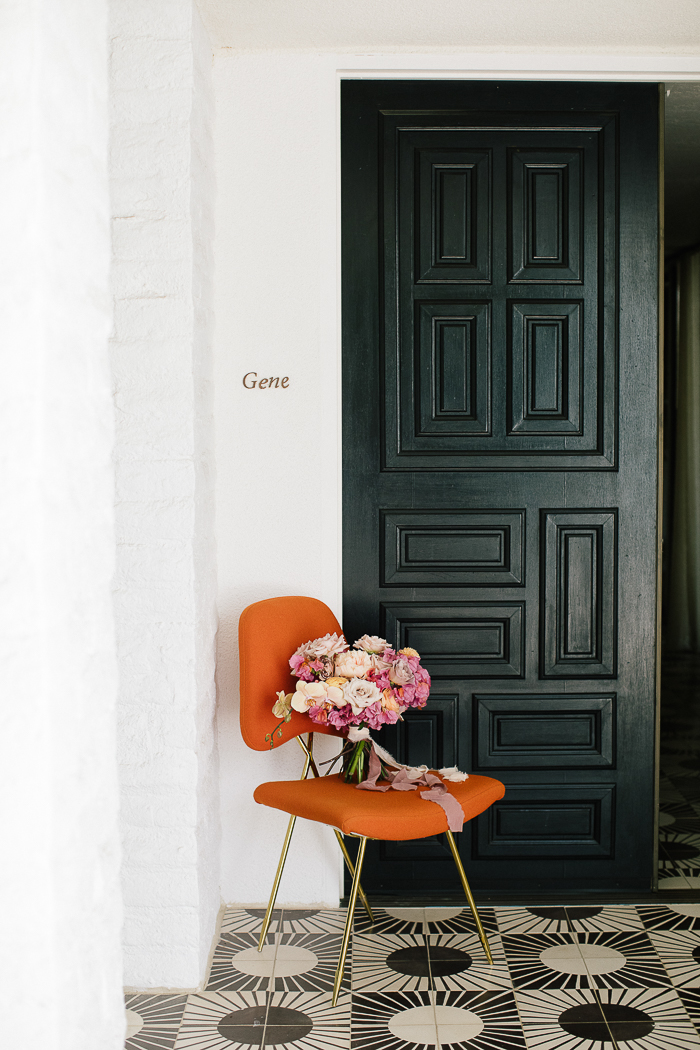 A Pandemic Change Of Plans
Bekah and Shawn were one of those couples who unfortunately got the short end of the stick in the midst of the COVID-19 pandemic. After going back and forth many times, they settled on an intimate elopement with their closest family members at the Parker Palm Springs. An epic dinner party was just what the doctor ordered and felt so special and cathartic for the both of them–who had been waiting over a year to tie the knot!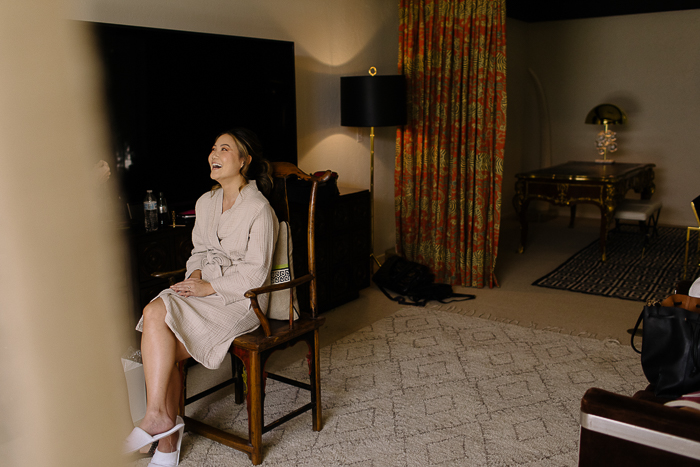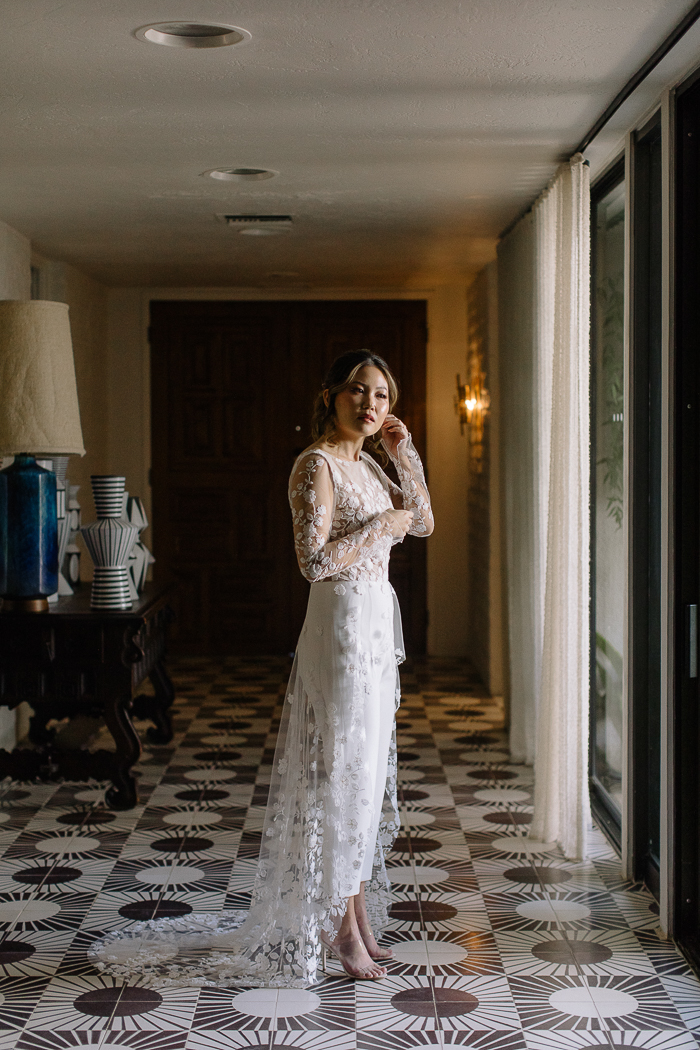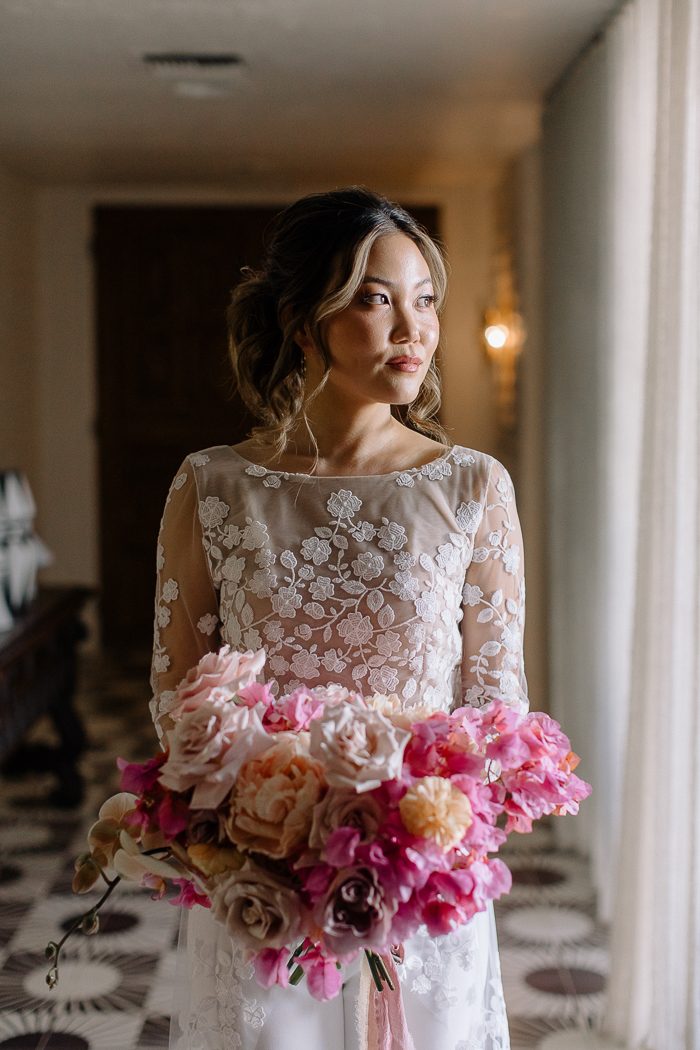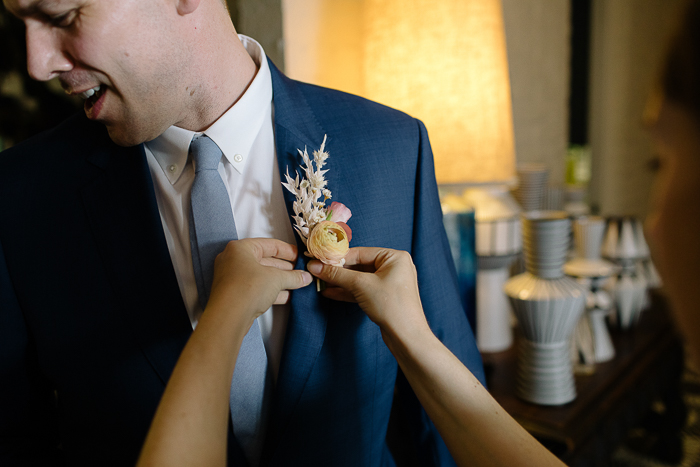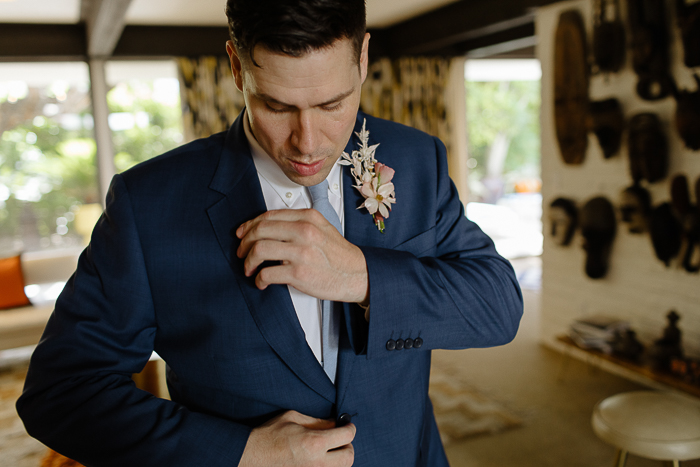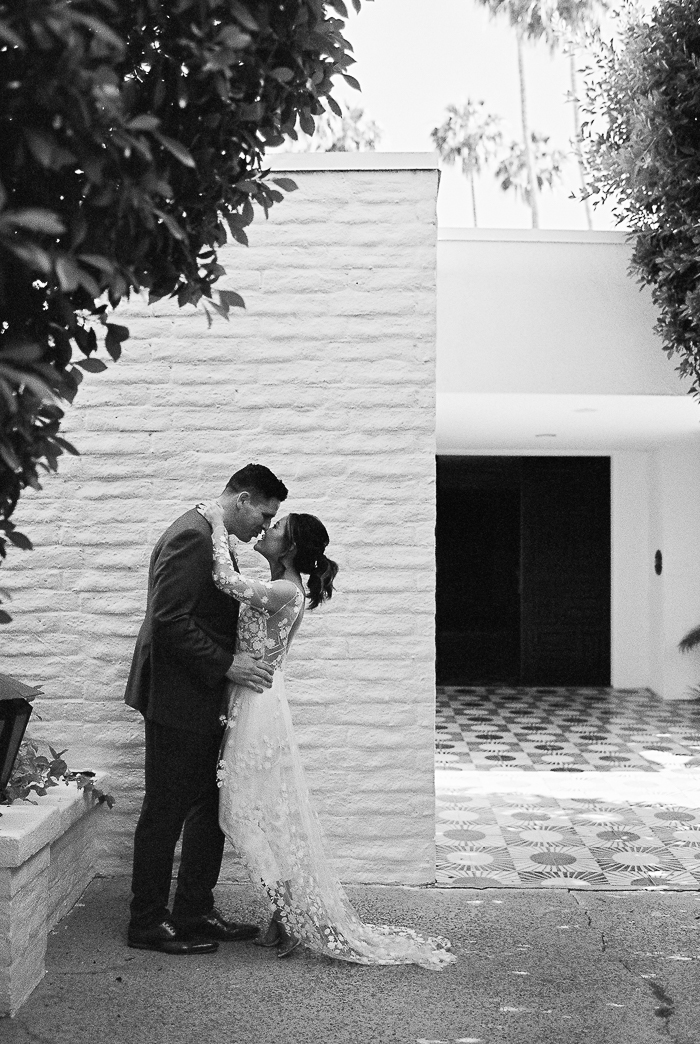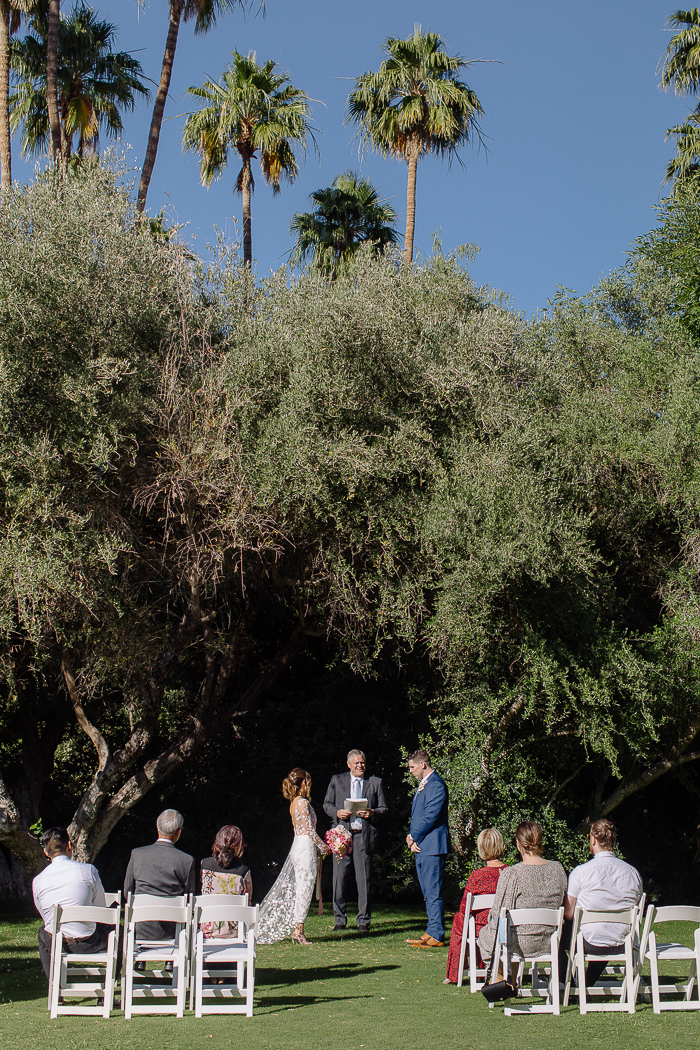 Including Family In The Ceremony
Their family members officiated the ceremony, and every single guest participated in a reading which made it all incredibly personal.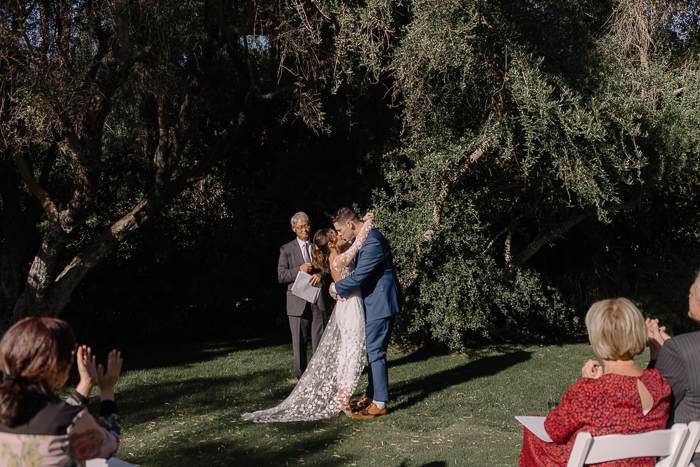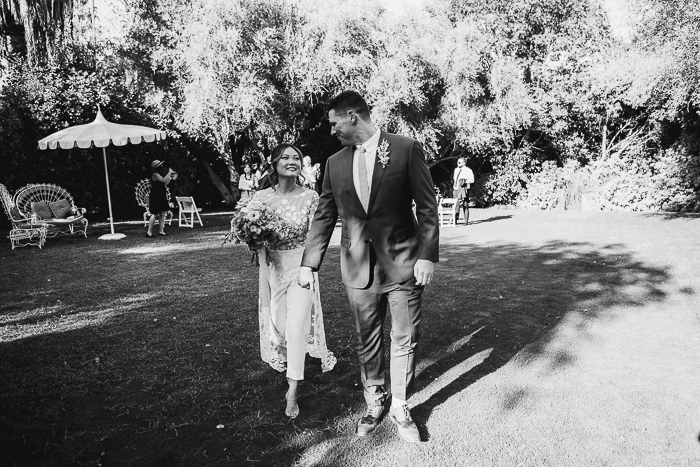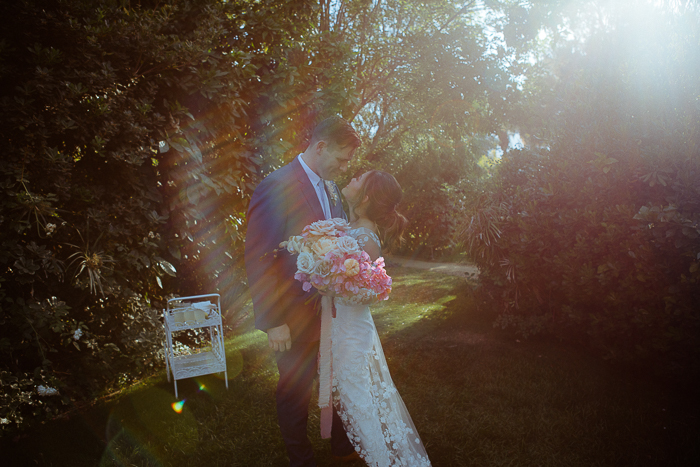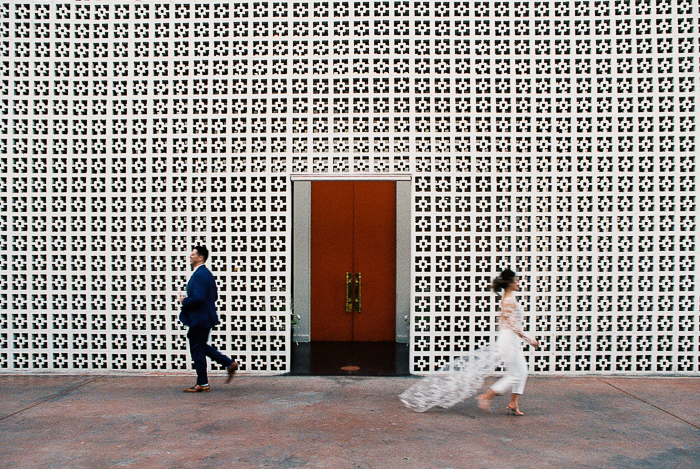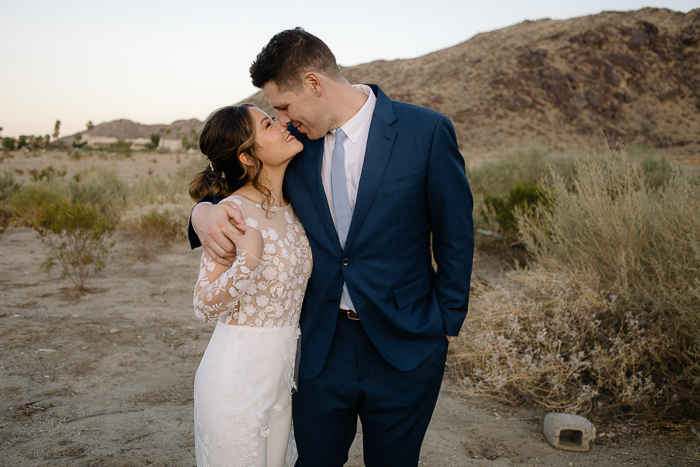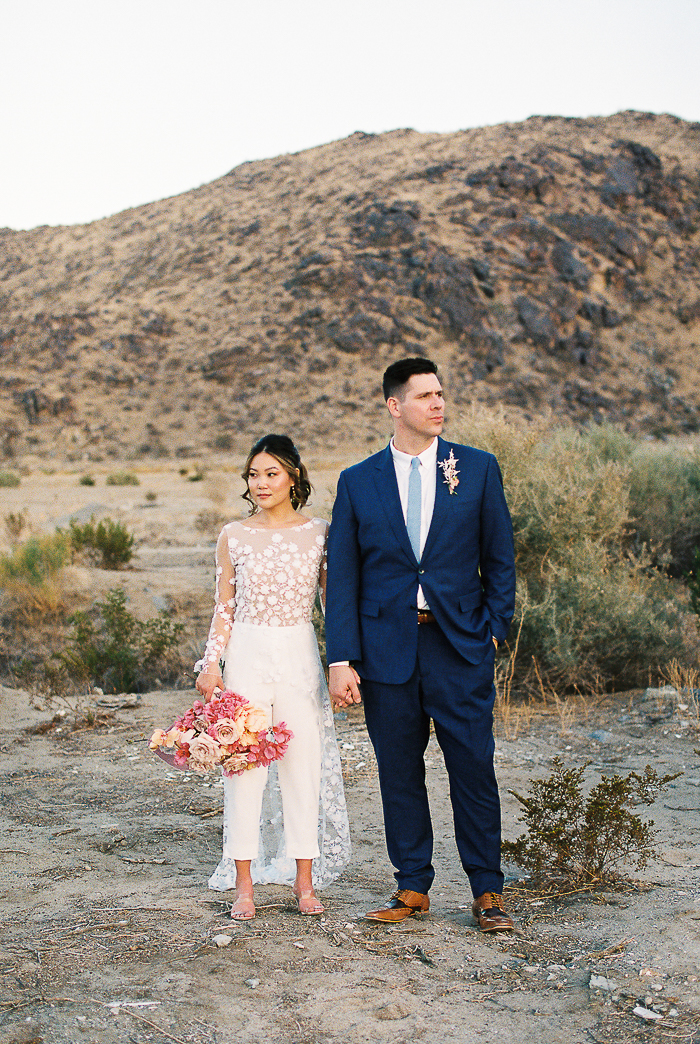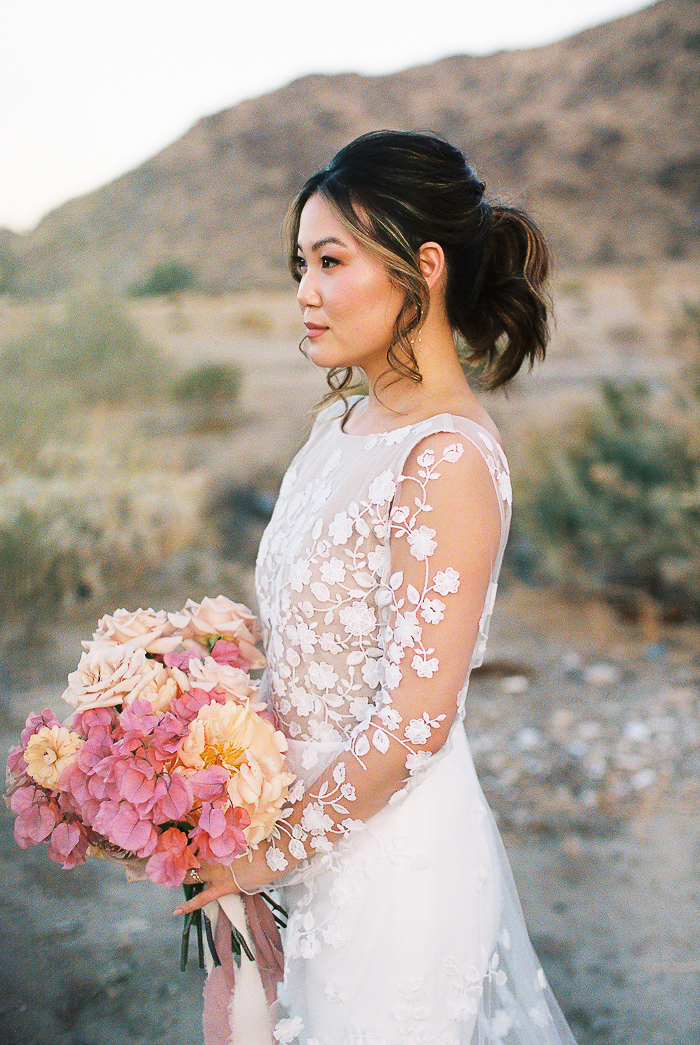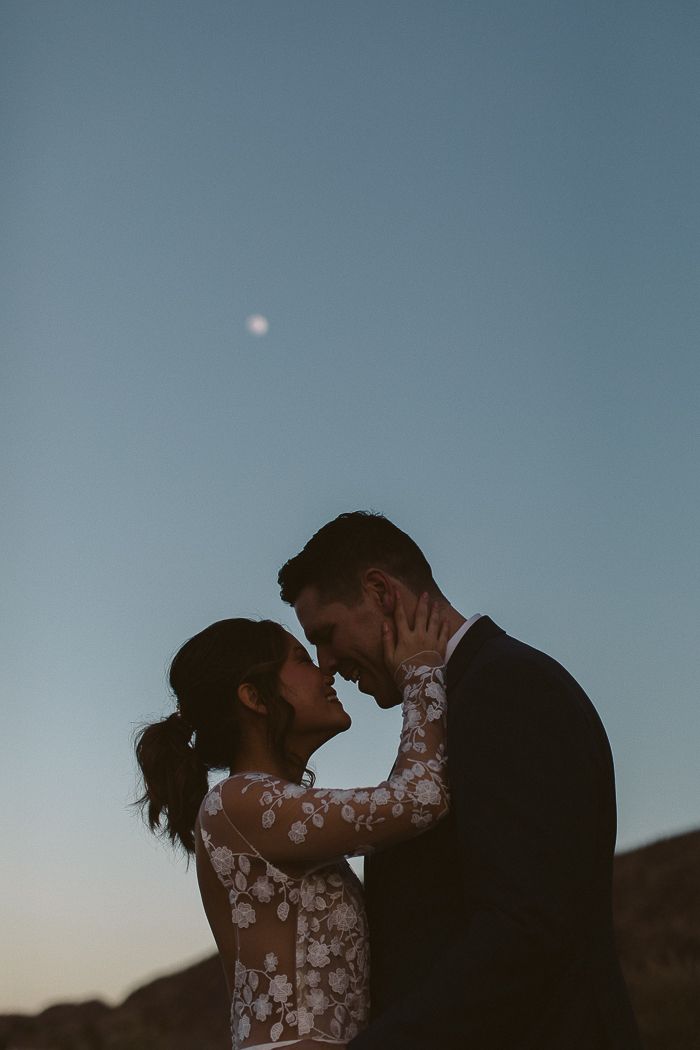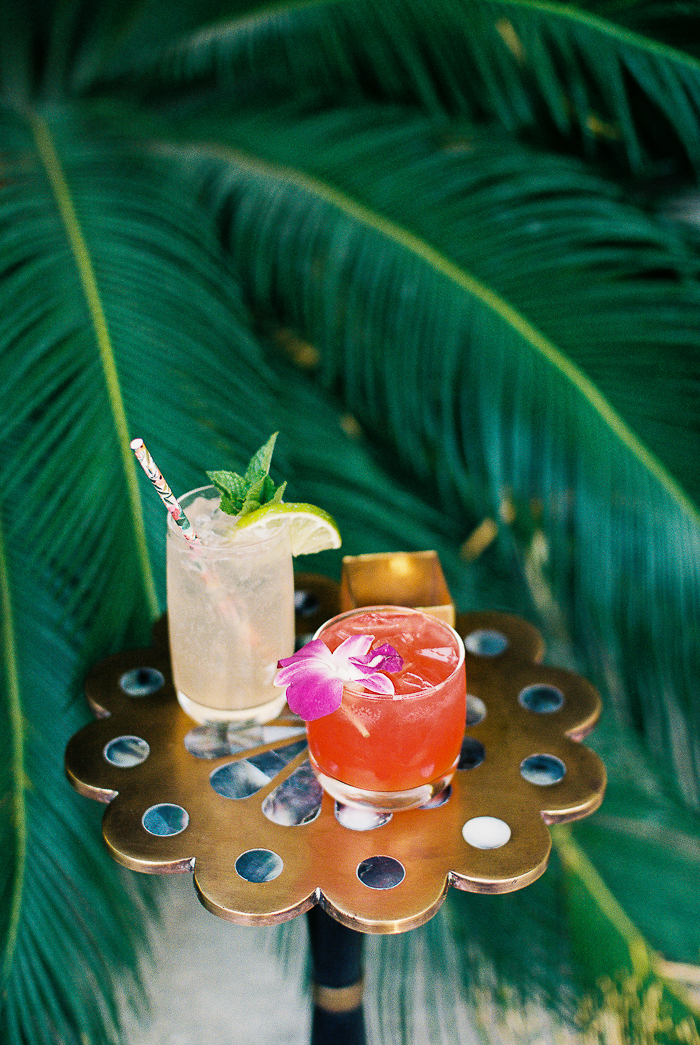 Colorful Vibes For The Parker Palm Springs Wedding From The Planner
We really wanted to lean into something bright, fun, and fresh–something that felt suggestive of Palm Springs in May and The Parker's incredible style. The final result was something colorful, vibrant, and juicy. We wanted to craft an evening that felt like biting into a juicy peach in peak season. Think bold, fun patterns, warm sunset tones, and local seasonal produce.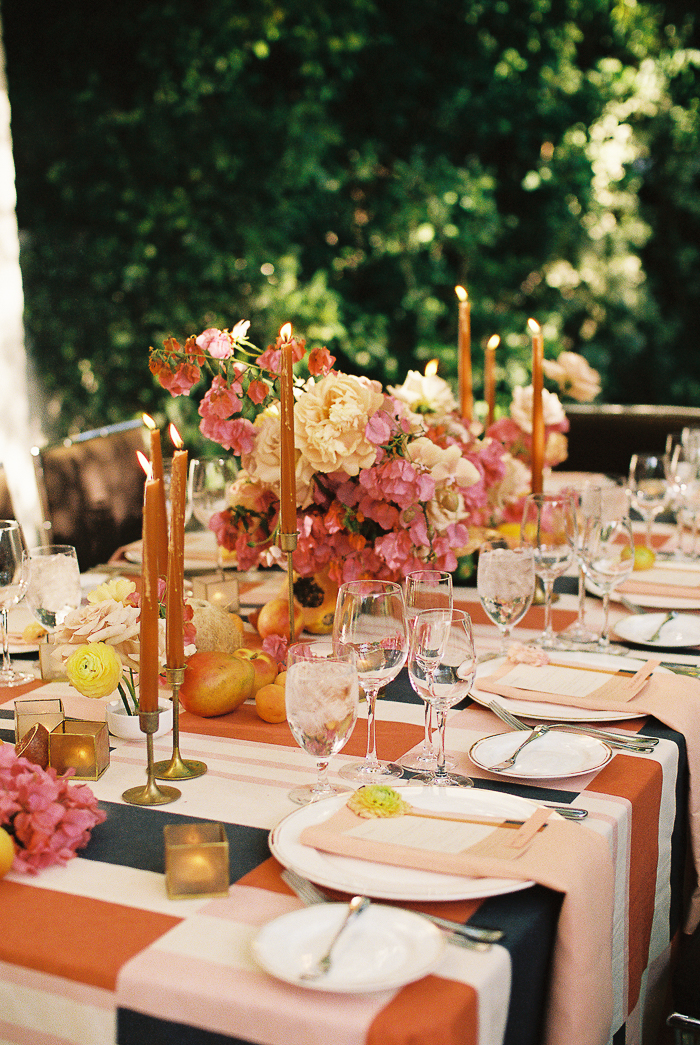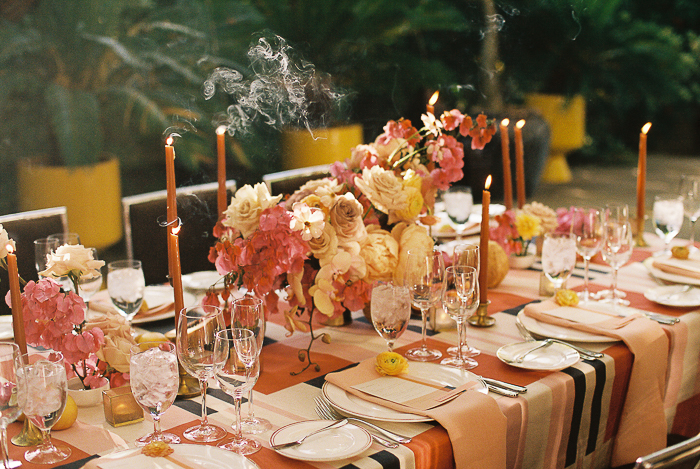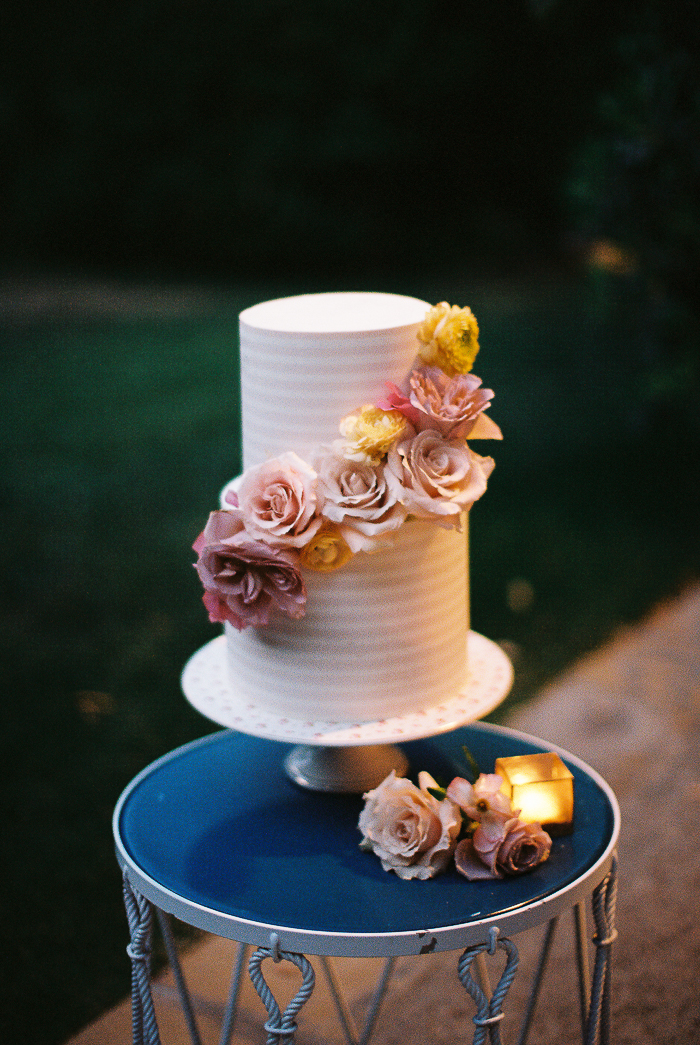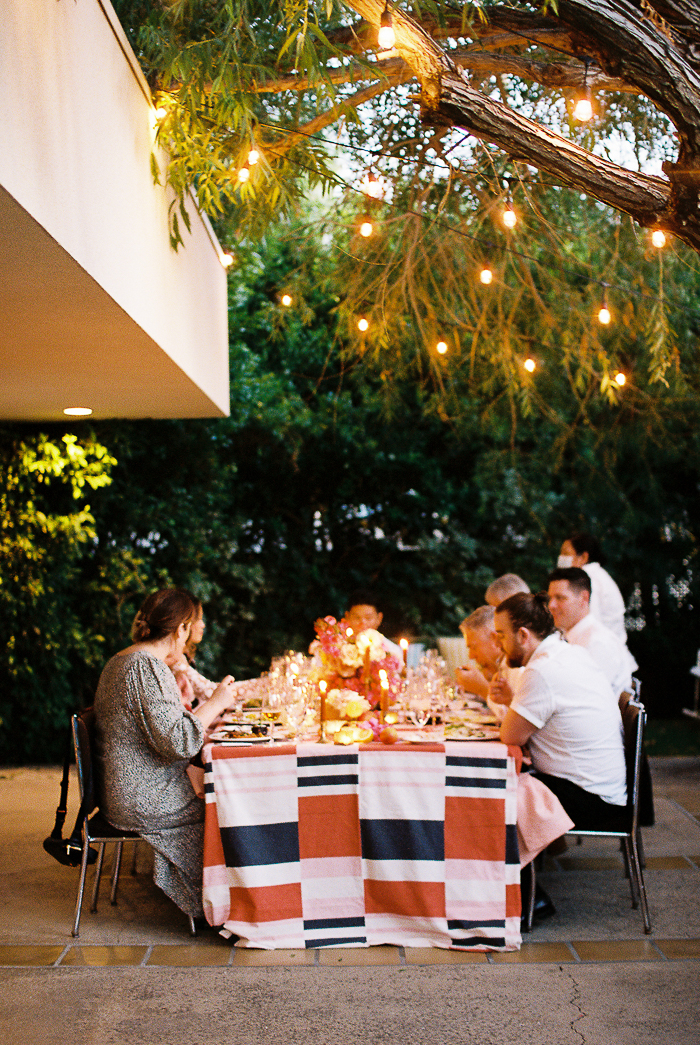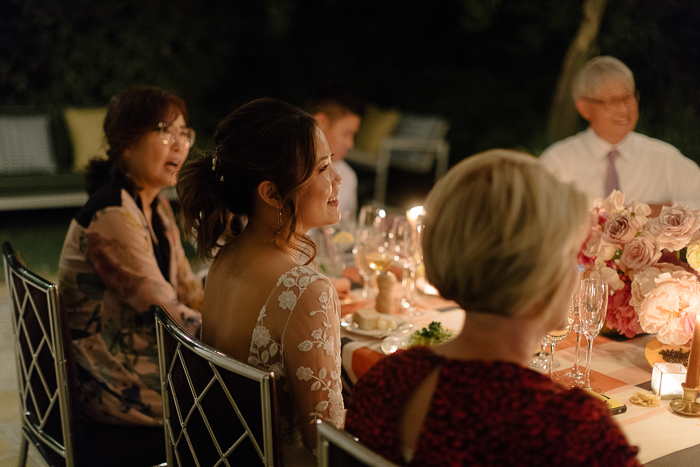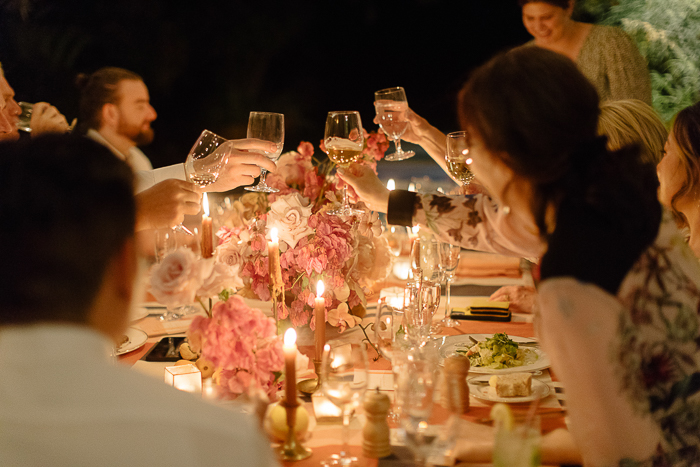 Congratulations again to Bekah and Shawn on their Parker Palm Springs Wedding! And a big thank you to Jes Workman for capturing their special day. To make your micro wedding as unforgettable as theirs, be sure to check out our micro wedding planning guide.