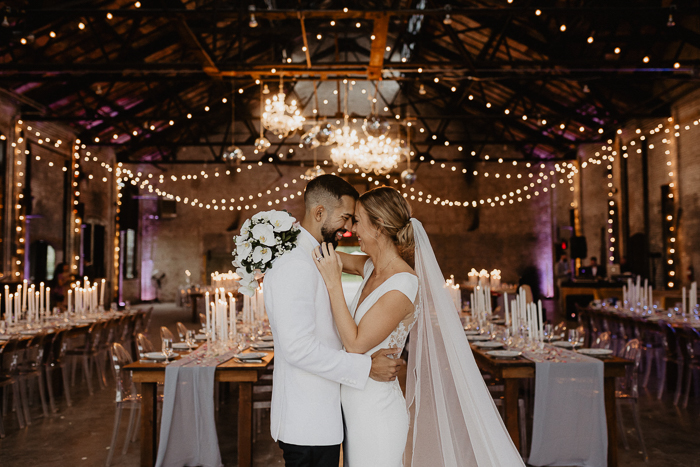 A historic reclaimed factory venue decked out with minimalist details and as many candles as possible—Keri and Ben's Basilica Hudson wedding combined industrial style with ultra-romantic vibes. The pair took their big day as an opportunity to beautifully bend traditions so they could show off their personalities in fun and creative ways.
Using ghost chairs, petals to line the aisle, and draped fabric to soften the warehouse aesthetic, the couple exchanged vows at the ceremony space of the Basilica Hudson, surrounded by their loved ones. For the reception at the main hall, string lights, crystal chandeliers, and disco balls hung above the dance floor, while a lounge, complete with a neon sign, served as the focal point. The tables were kept simple yet dramatic, with an abundance of white taper candles on glass holders.
And in a fun and epic turn of events, everyone's spirits were kept high with a parade of pizza, sparklers, and large face cutouts of the couple! We're absolutely feeling the energy and love from these two. Want to see more? Scroll through these incredible images captured by Nicole Nero.
The Couple:
Keri and Ben
The Wedding:
Basilica Hudson, New York, United States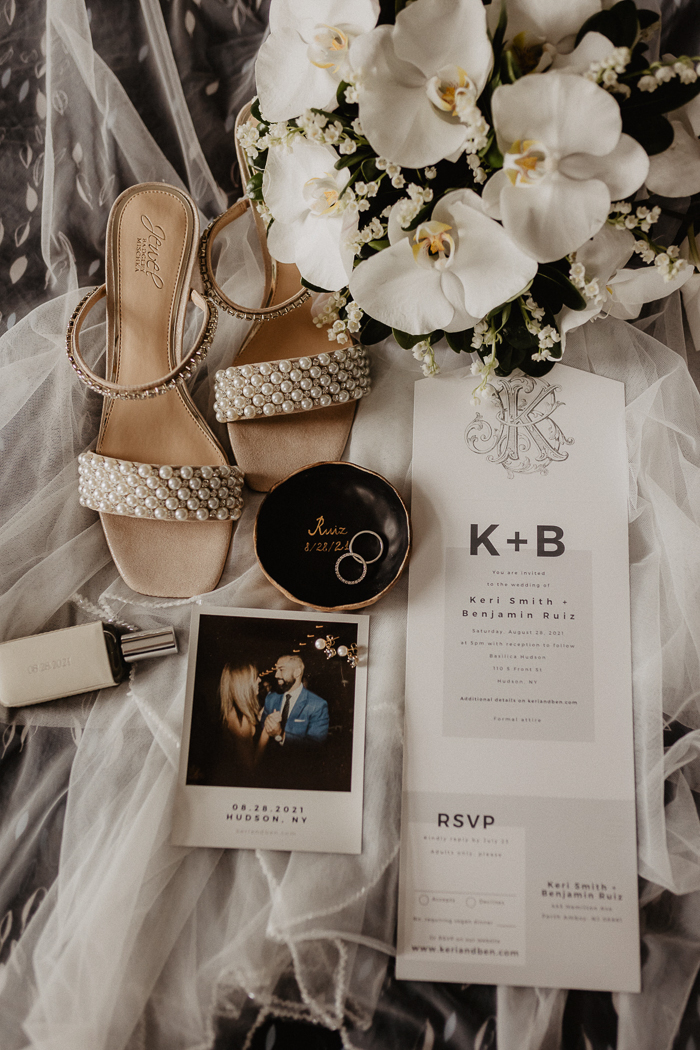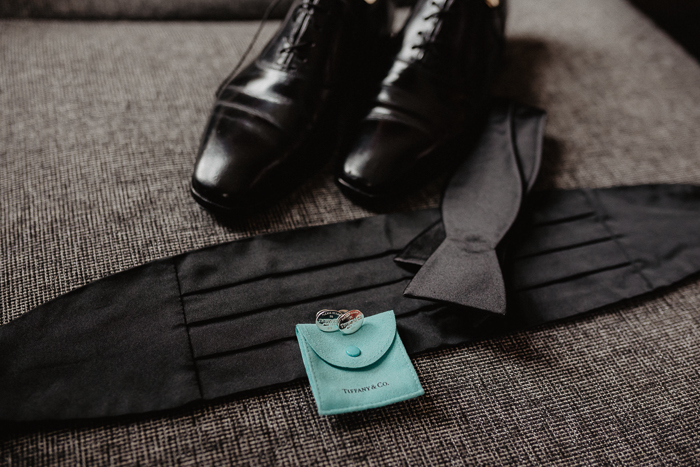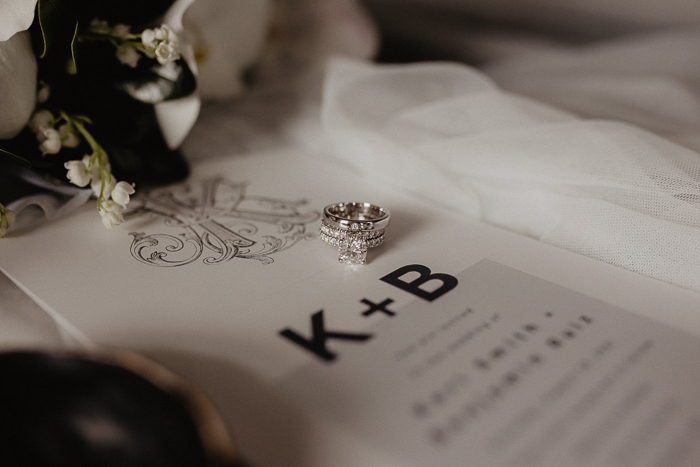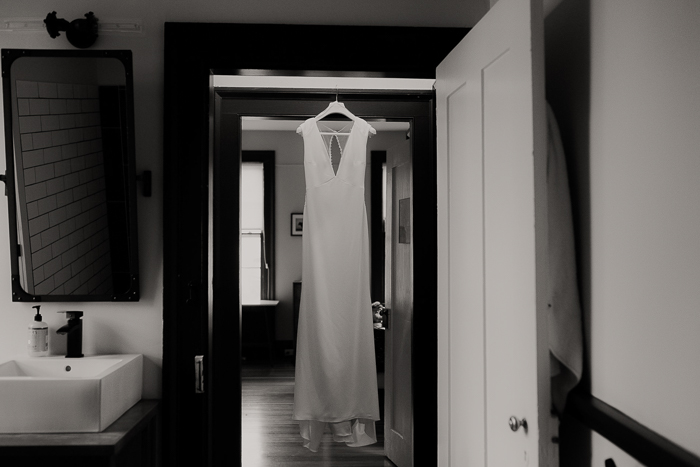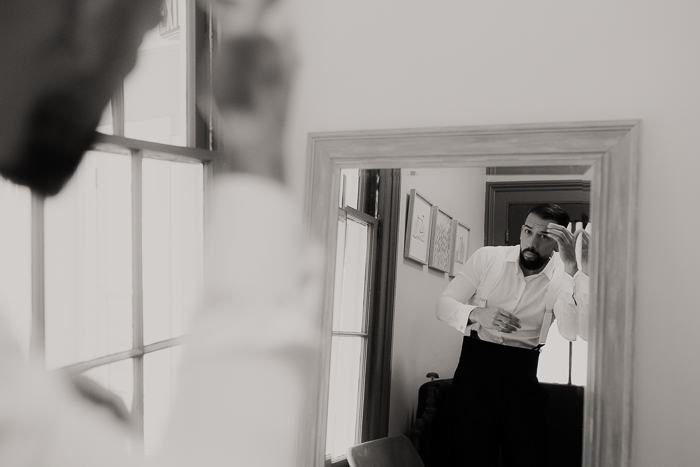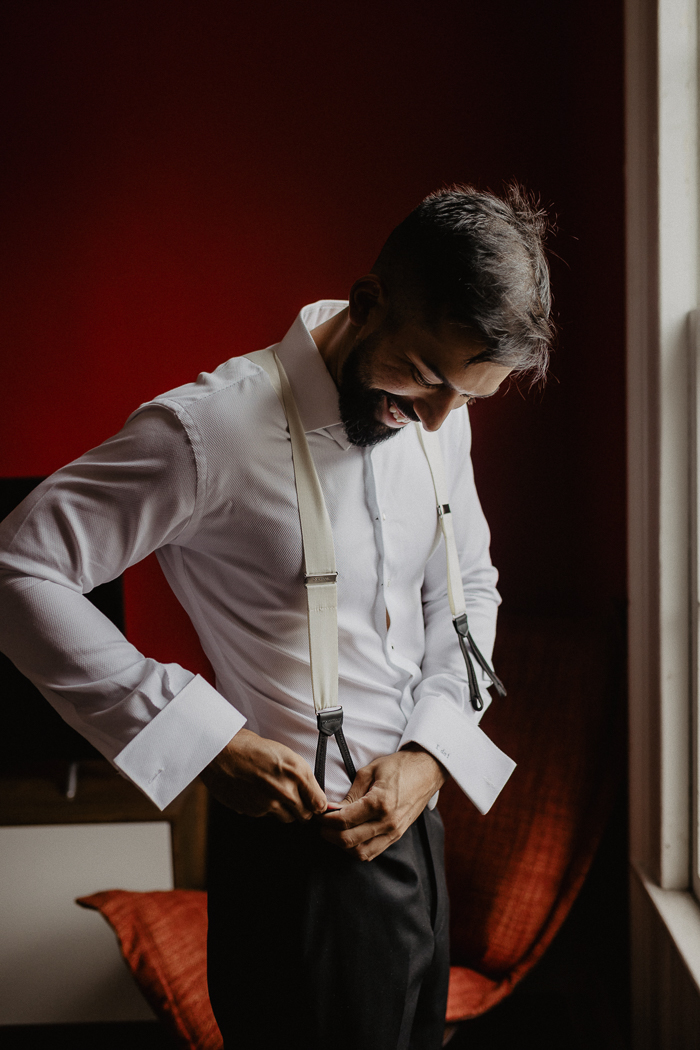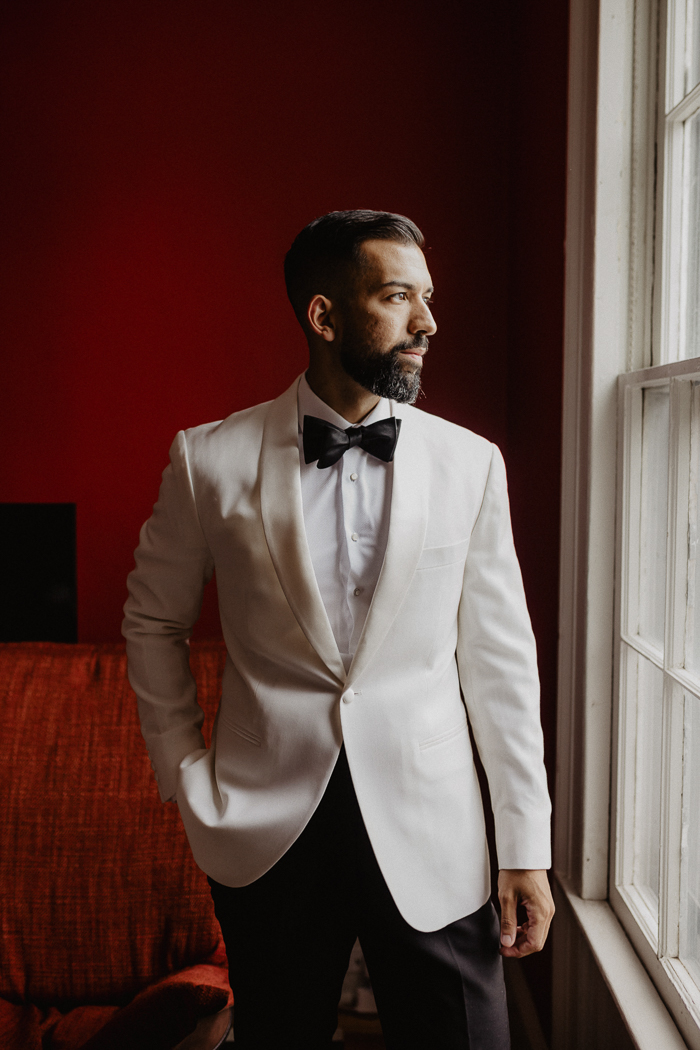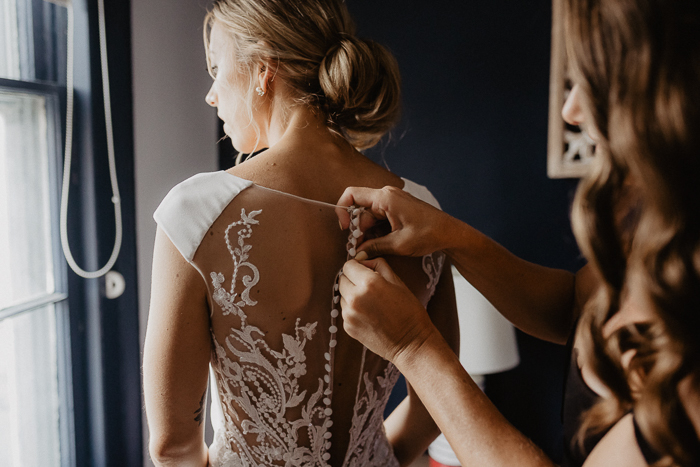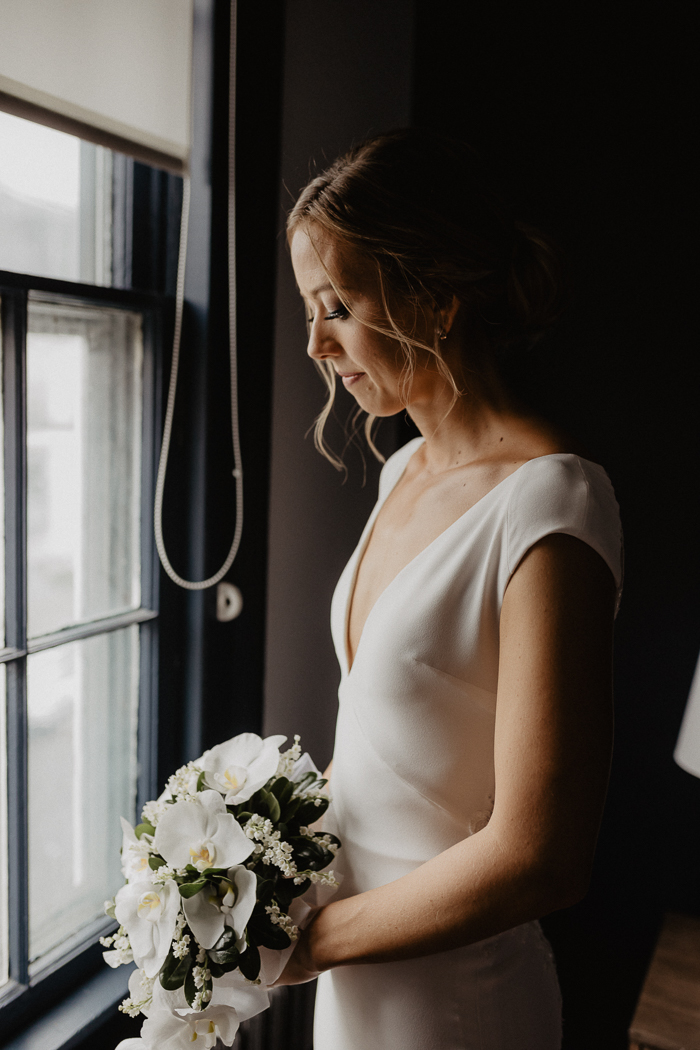 Personalizing Their Ceremony By Having Their Best Friends Officiate And Getting Relationship Advice
One of our best friends officiated our ceremony, which was super important to us. We let her write a portion of the ceremony, and I wrote the rest with help from our wedding planner. A few married couples we admire were asked to send us a few sentences on what marriage means to them and any marriage advice. I took those responses and turned them into a reading that was super meaningful to us.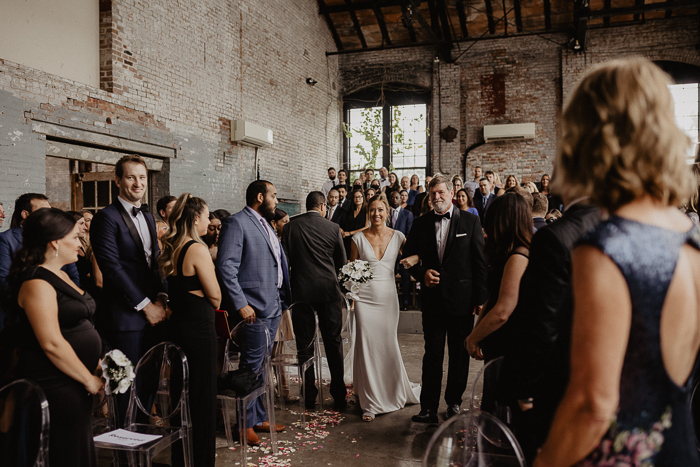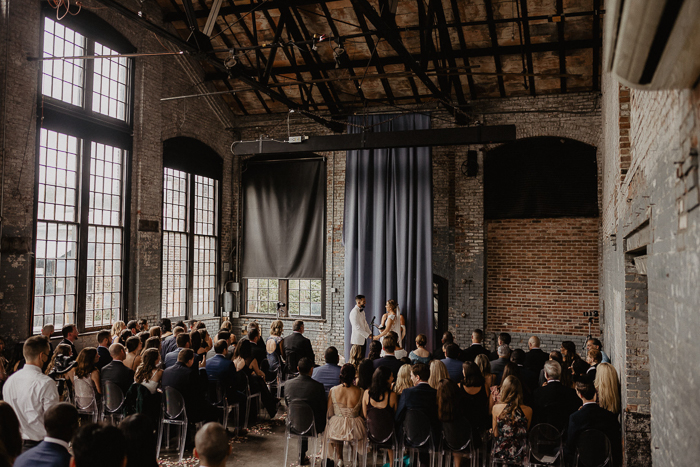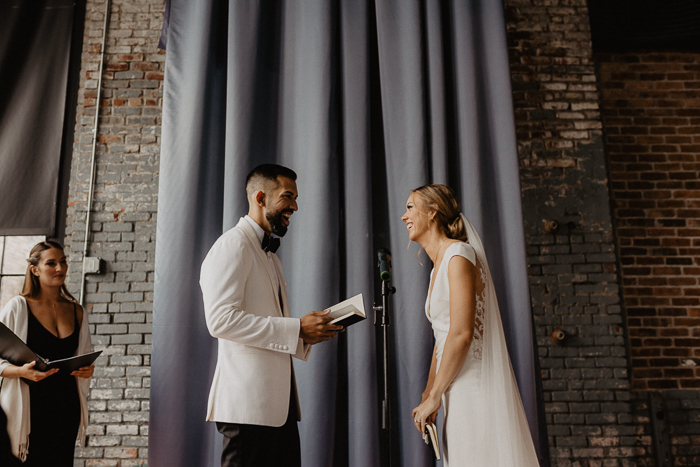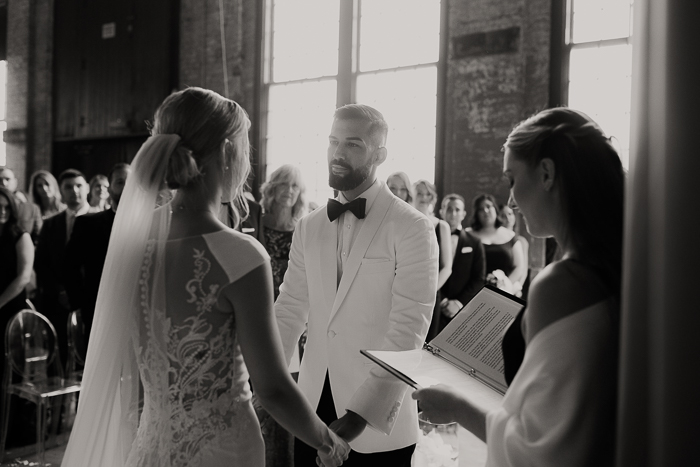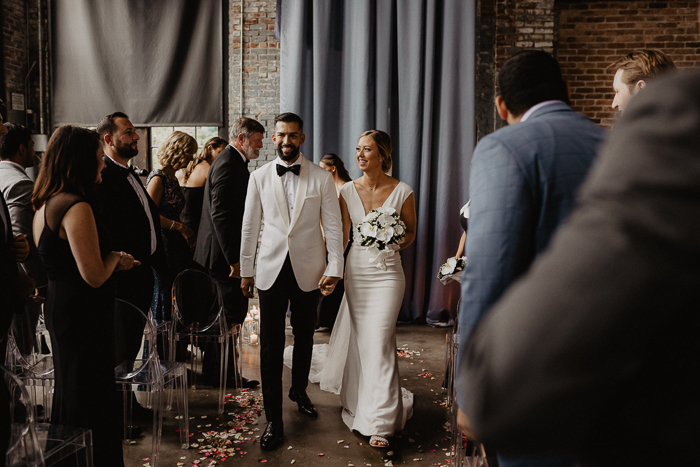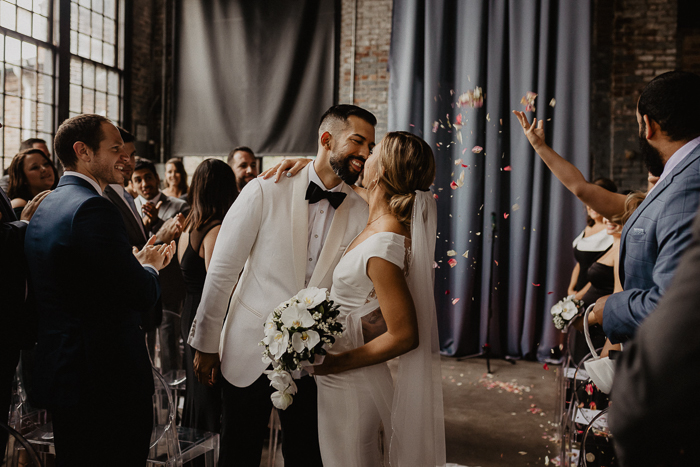 Why A Basilica Hudson Wedding
We wanted a blank canvas and not feel like we were going through a wedding factory. Having a large guest count and only a few states where we wanted to get married, the list of venues was narrowed down quickly just by those parameters. Plus, our venue didn't have a curfew.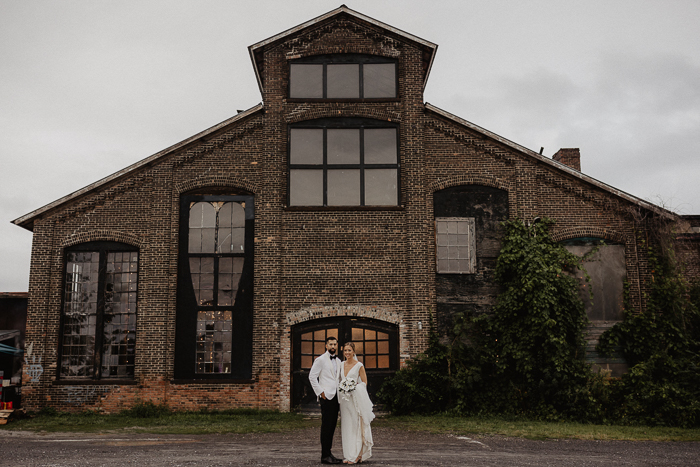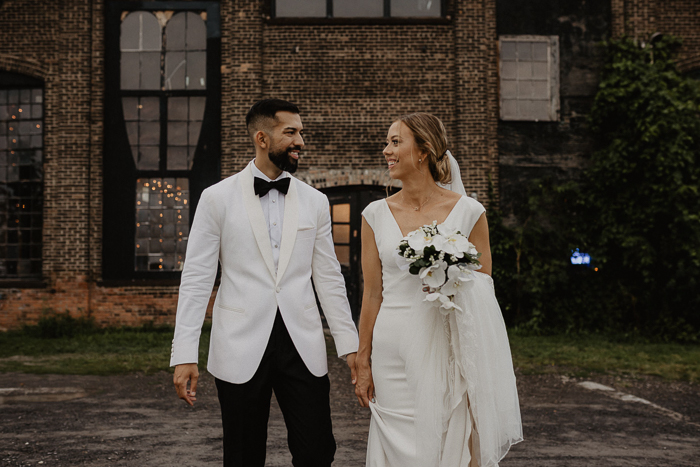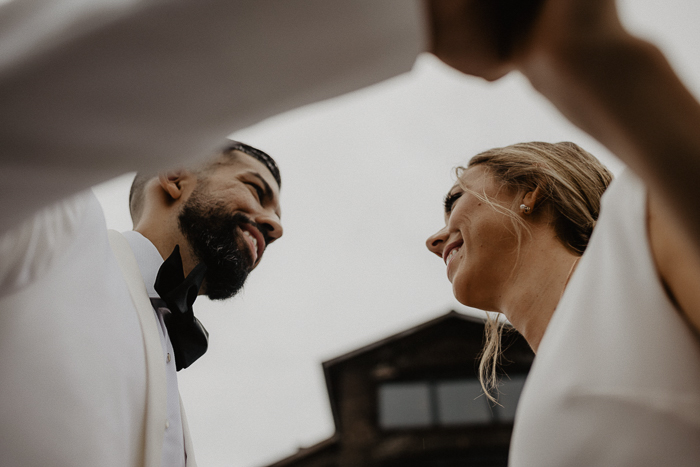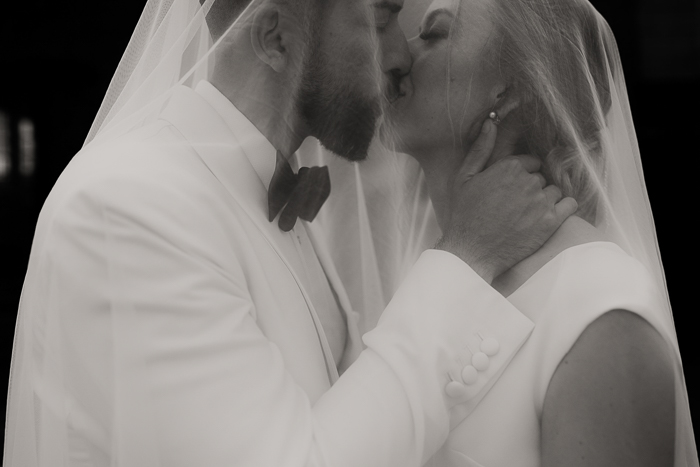 Having A Bit Of Fun With Their Seating Chart By Using Backstage Pass Lanyards
We are most proud of the small details we put into our wedding that made our day as seamless as possible and showed our personalities. For example, I am really into going to rock concerts, so we made "backstage passes" on a lanyard that guests picked up at a "Will Call" table instead of traditional place cards. Some guests wore theirs all night. I loved these small opportunities to be fun and creative when we might have otherwise just gone through the motions of what we've seen at other weddings.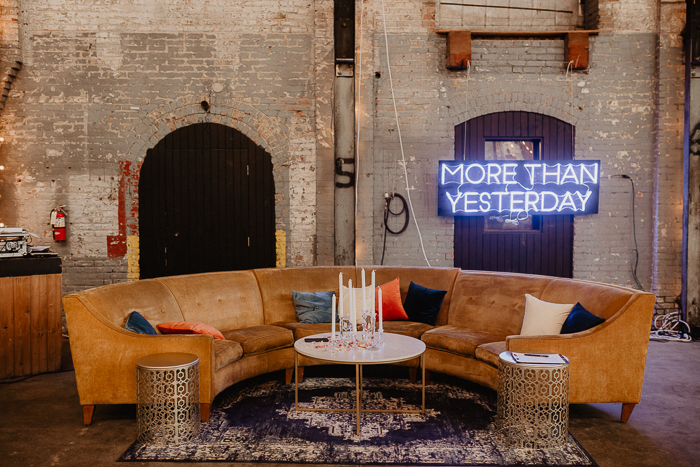 Shop Similar Custom Neon Sign: 1. Custom Name Neon Sign Light 2. Custom Neon Sign 3. Custom Neon Sign Wedding Decor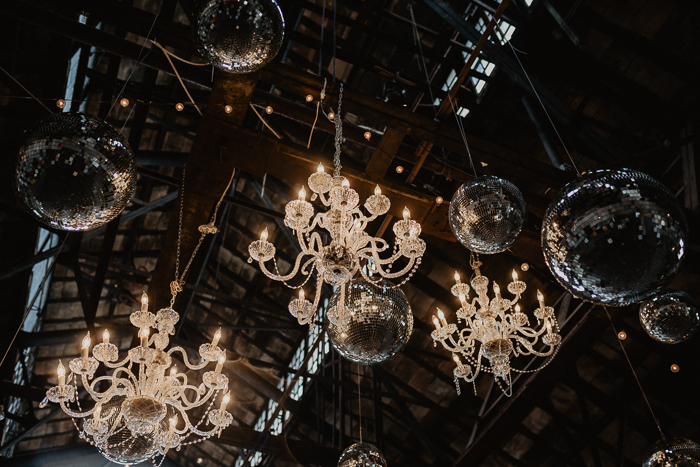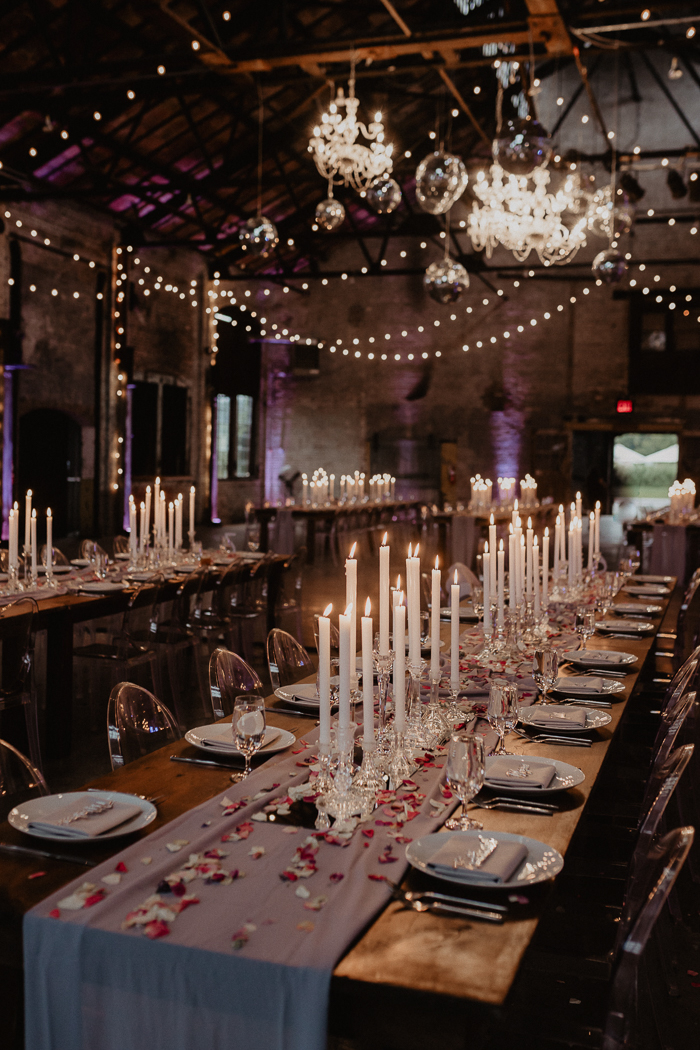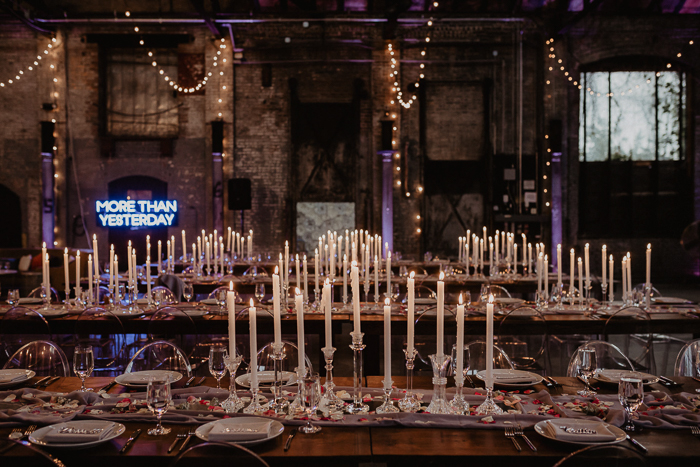 Shop Similar Glass Candle Holders: 1. DARJEN Candlestick Holders 2. NITIME Candlestick Holders 3. Clear Crystal Taper Candles Holder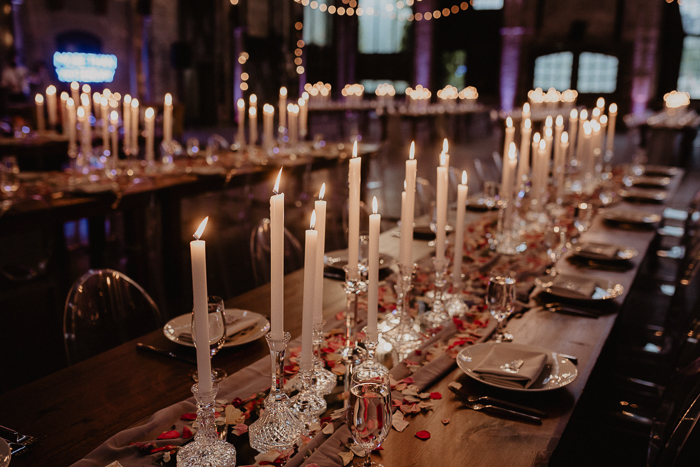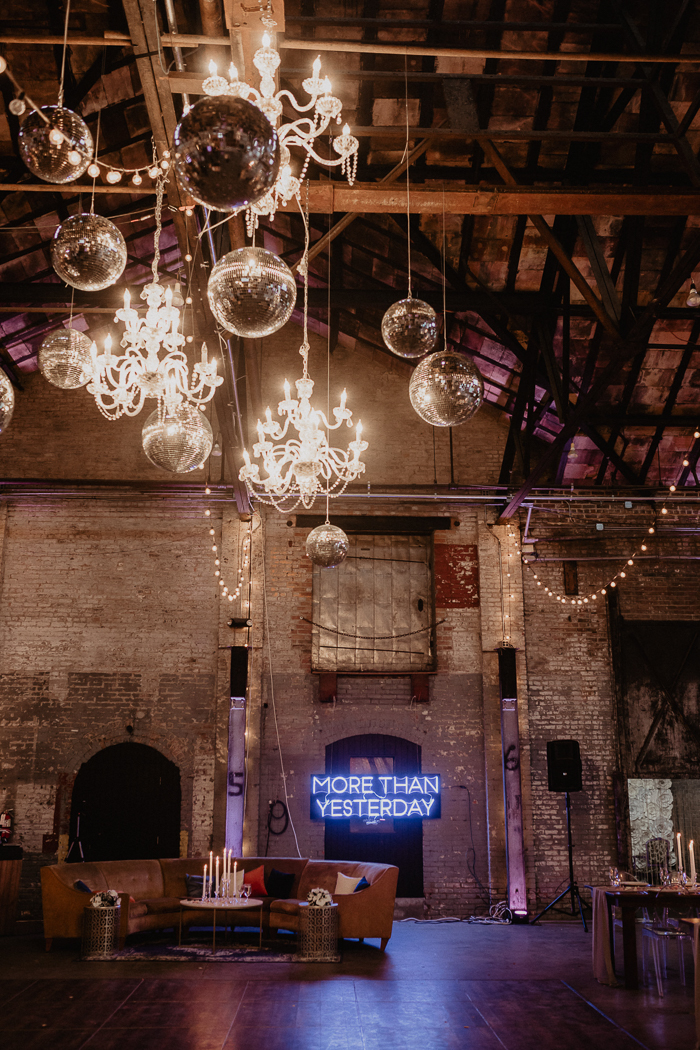 Advice From The Newlyweds: Let Go Of Expectations
We learned so much in planning our wedding, and we try to share that knowledge with anyone who asks. But the best thing we learned and stuck to throughout the process is to throw everything you know about weddings out the window. Plan a party that you and your partner want. Wedding planning can be so emotionally draining and is hard work. If you let other people's opinions dedicate your decision-making, you'll end up frustrated planning for something you don't necessarily want.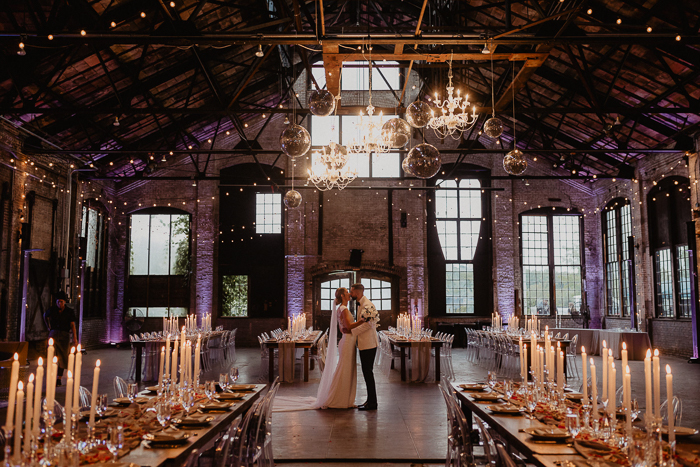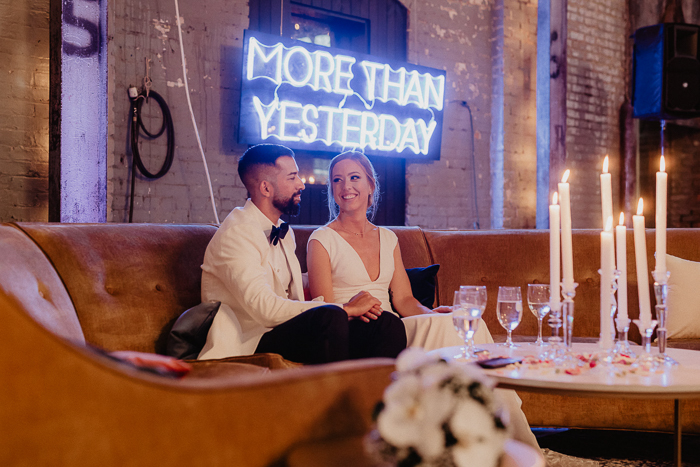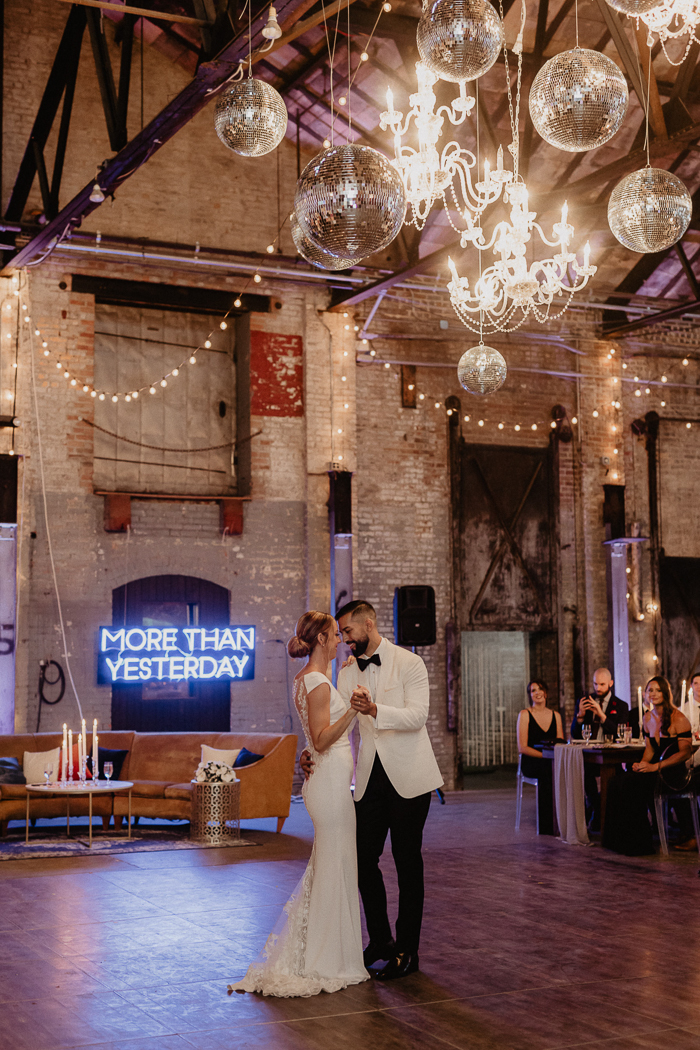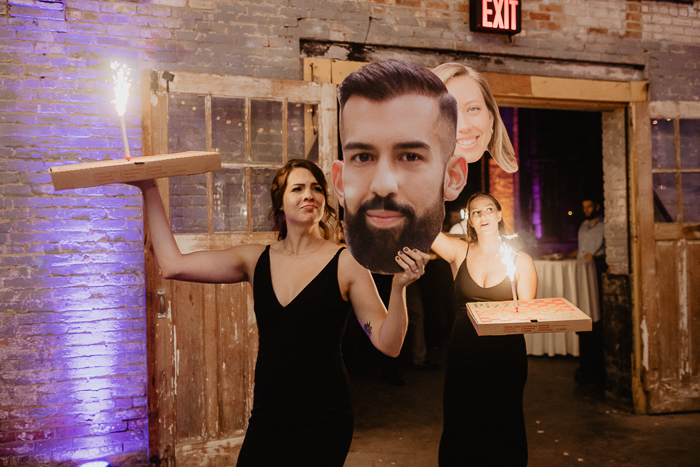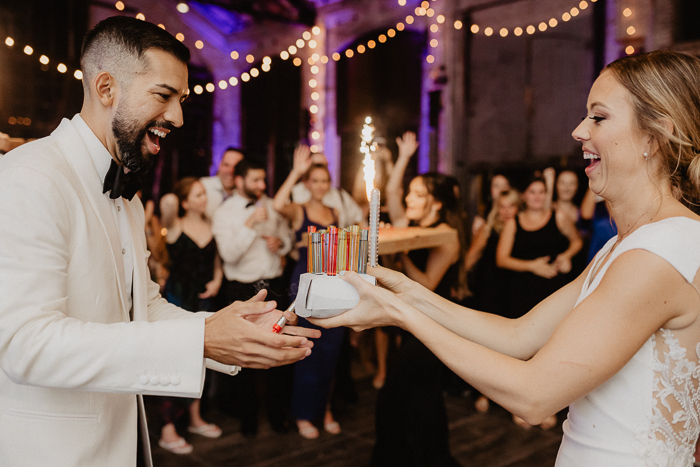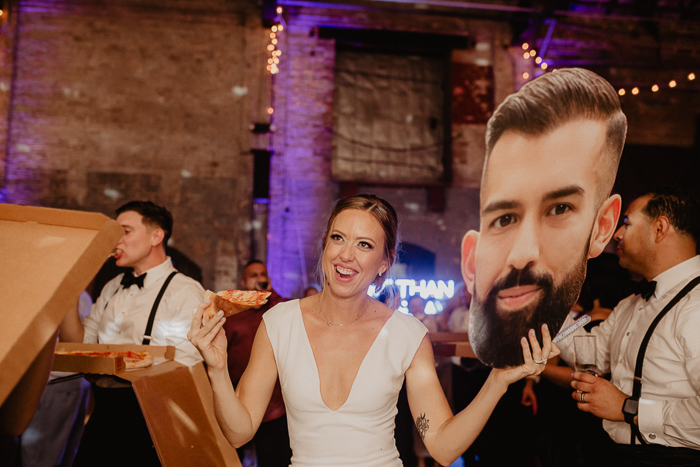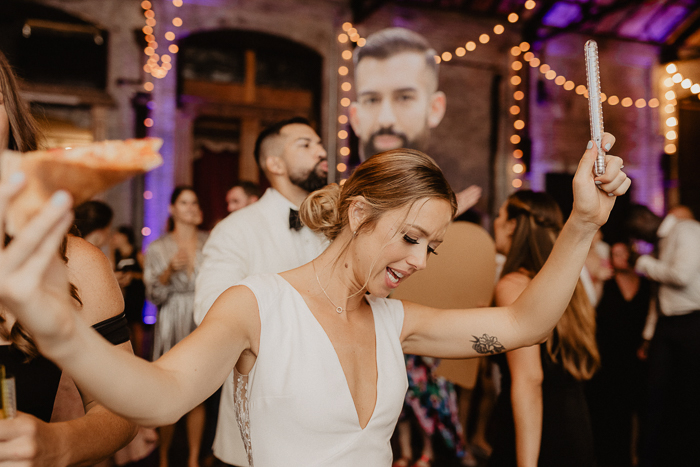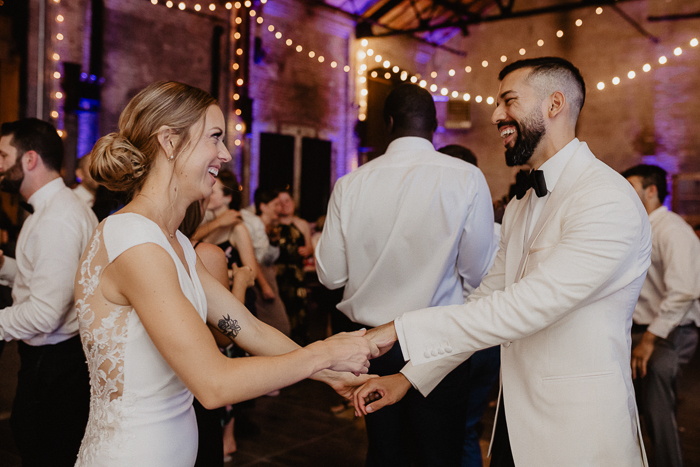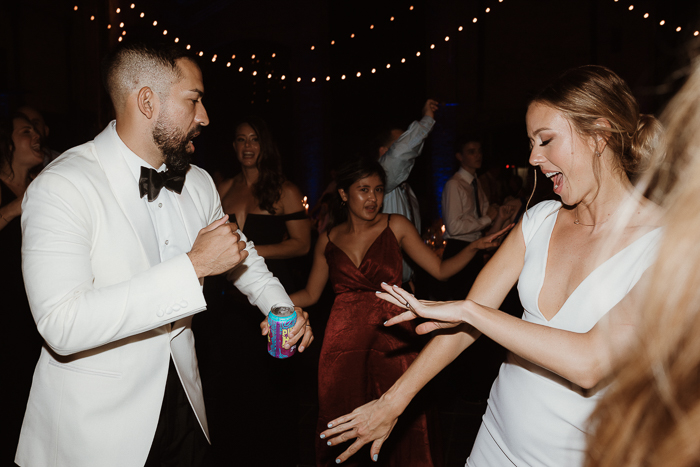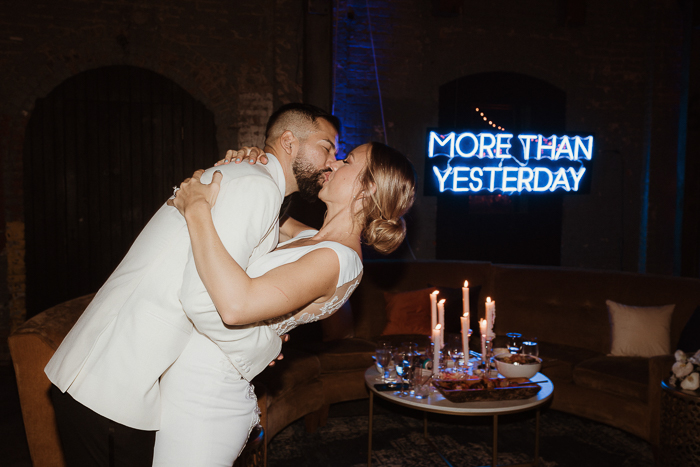 Congratulations to Keri and Ben's elegantly modern Basilica Hudson wedding. And big thanks to photographer Nicole Nero for beautifully capturing all the stunning details that other wedding planning couples can use as inspiration.
Warehouse venues like this one are great for couples who want a blank canvas they can bring to life with their unique style. Whether you prefer a space with an edgy vibe or a historic location with stunning architectural details, check out our guide to finding the perfect venue that can be transformed to reflect your and your partner's personality completely.