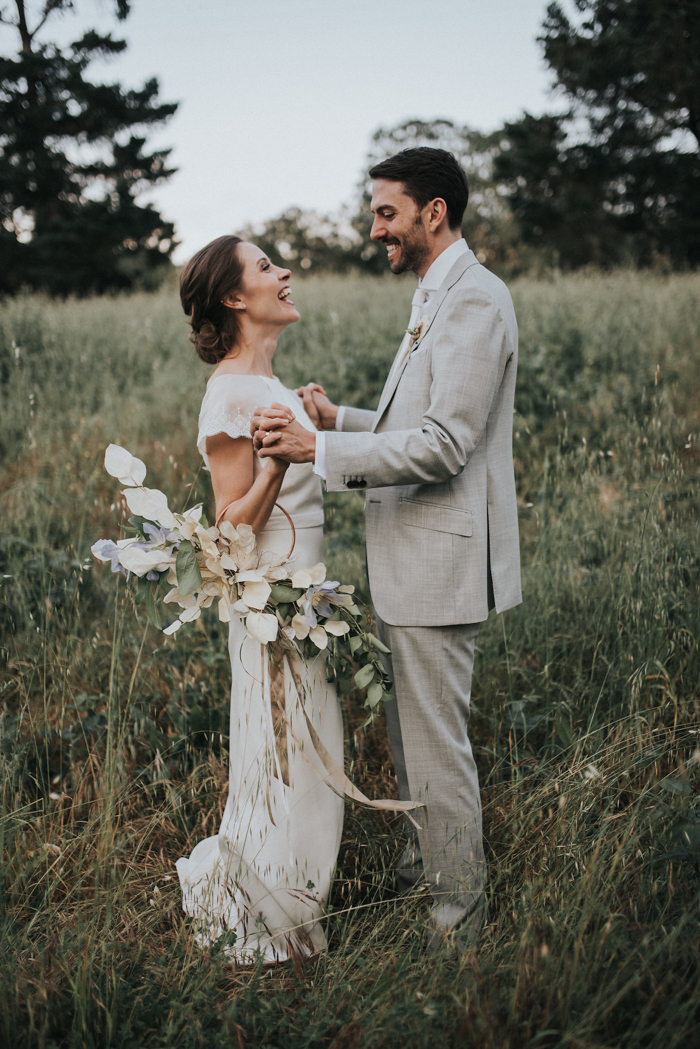 Janice and Sean's Napa Valley wedding will have your heart exploding of excitement from Janice's emotional first look with her father and then her groom, the streamer-filled first kiss, and many DIY touches. Their weekend celebration coined the name The Calistoga Spectacular, and it more than lived up to its name. The poetic, relaxed vibe had subtle art deco influence in the decor and graphics made by Janice Nicol. This stunning day was photographed by Jonnie + Garrett, and it would not have been complete without Gold and Gumption's video magic.
The Couple:
Janice and Sean
The Wedding:
Brasswood Estate, St Helena, California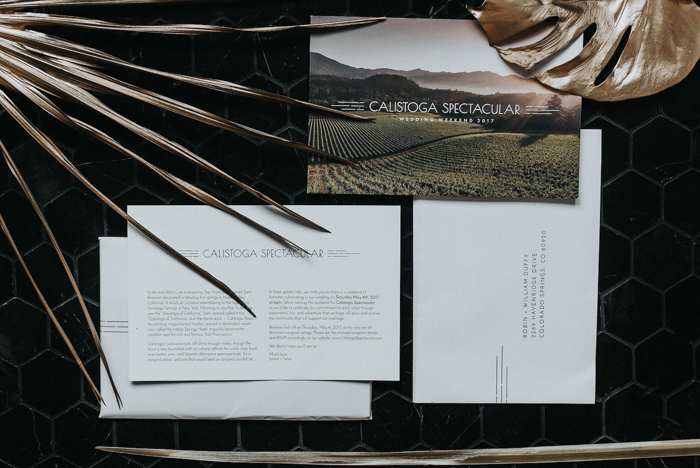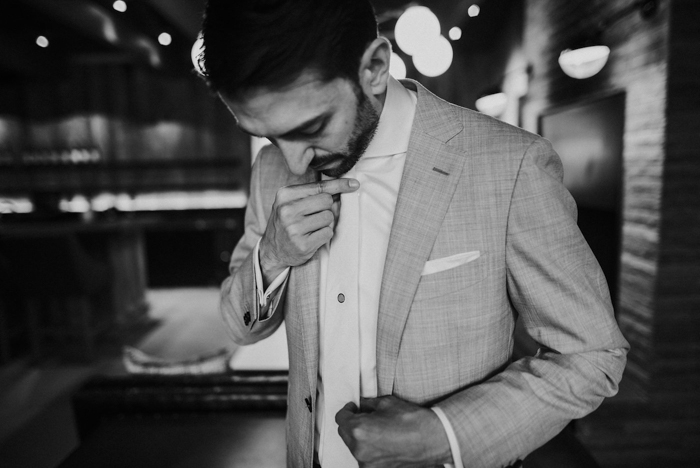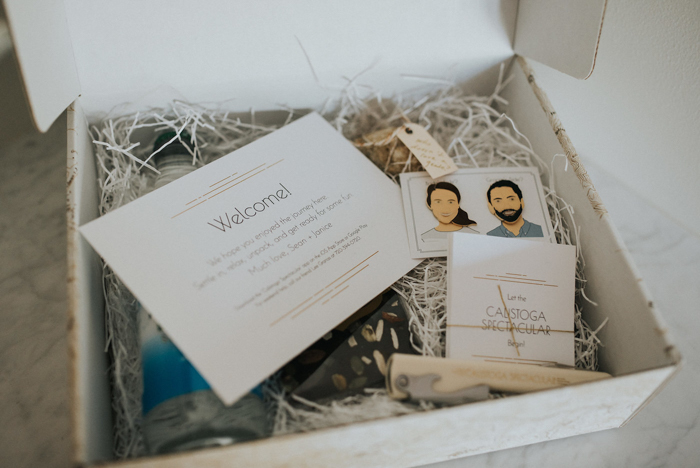 Welcome boxes greeted arriving guests earlier in the weekend with treats to help them enjoy the events and spark conversation: a program guide, Calistoga Springs mineral water, a Woodhouse Chocolate bar, a branded wine opener, a geode to open, and enamel lapel pins we made of our faces so friends and family could be identified as 'bride's side' or 'groom's side.' These were nestled into boxes that we made from a vintage map of Calistoga.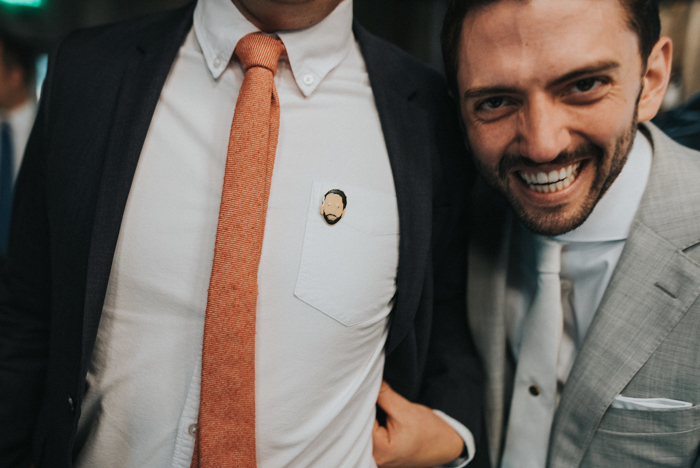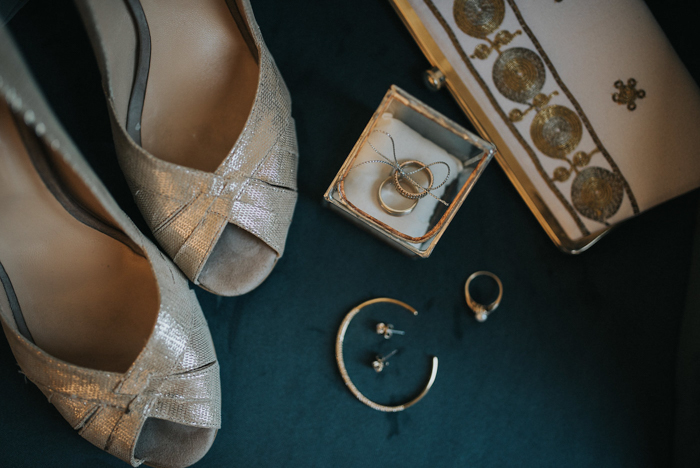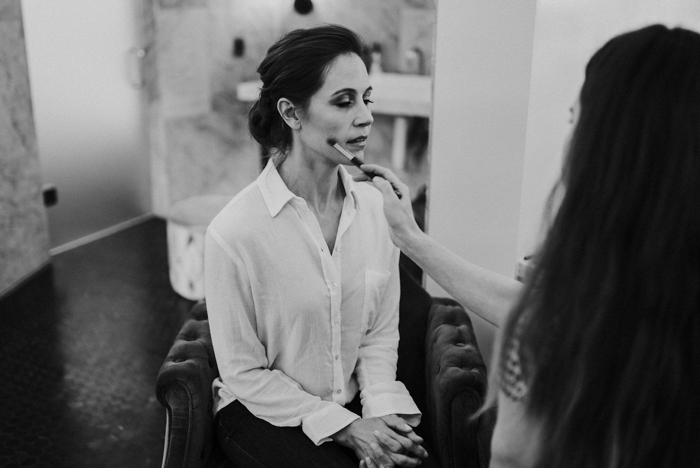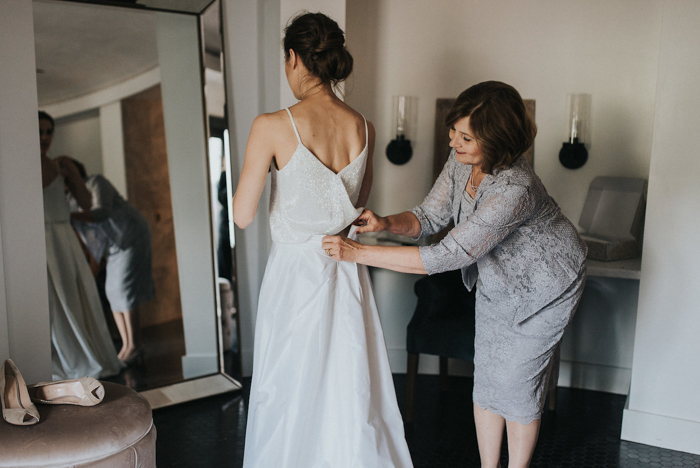 In the spirit of loving to create, Janice designed her wedding dress in partnership with Anomalie. The outfit transitioned throughout the night: the ceremony was a long skirt and top kept simple to highlight a graphic thistle veil, which was inspired by a motif found at the venue; for the reception, the train came off to reveal a silk column dress with fun shoulders, and for dancing, a jacket with shimmery, metallic beadwork was thrown on top.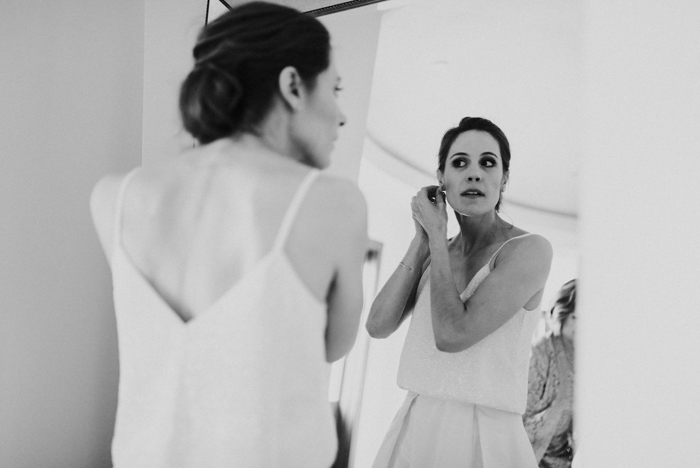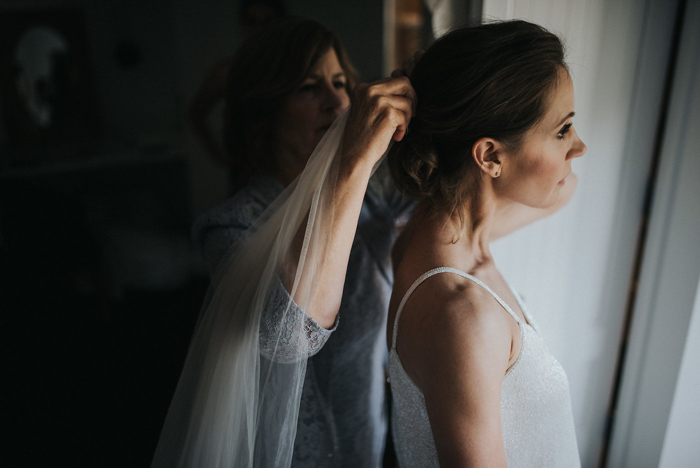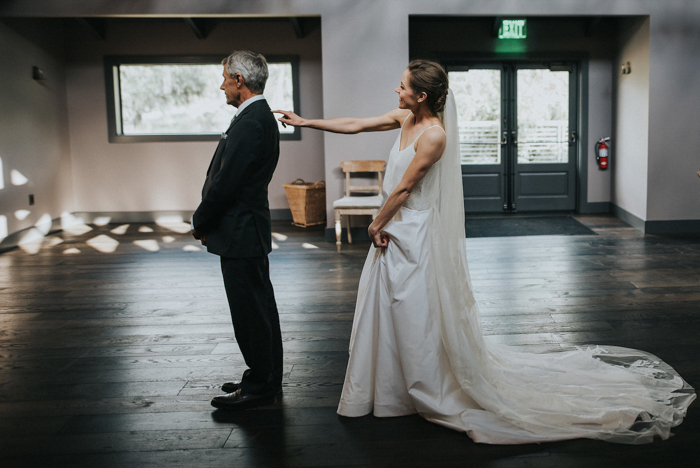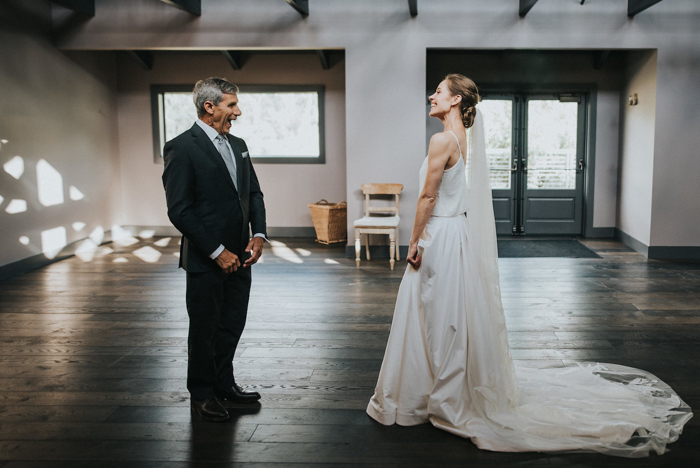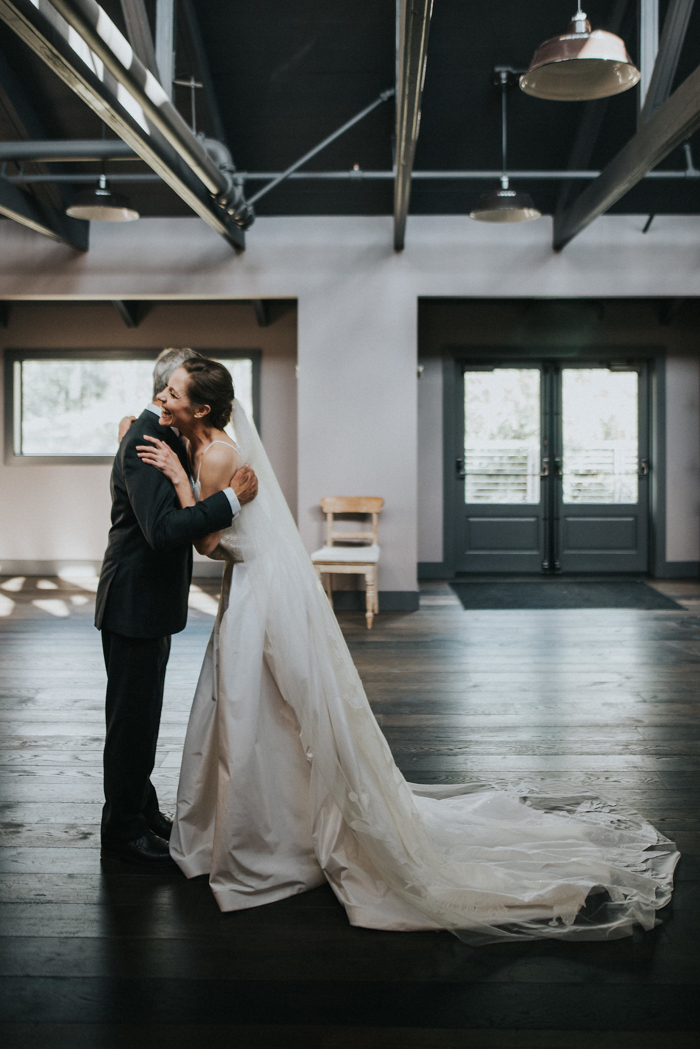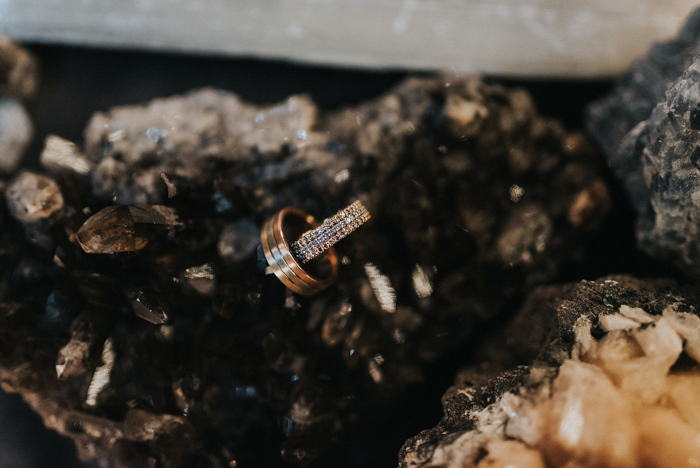 A bit of practical advice: the millions of little things that go into the event can start to feel like they're taking over your life, so we set up calendar invites for a few minutes every night with a longer block on Sunday afternoons to get things done. This kept us sane and ensured our planning efforts were a fair 50/50.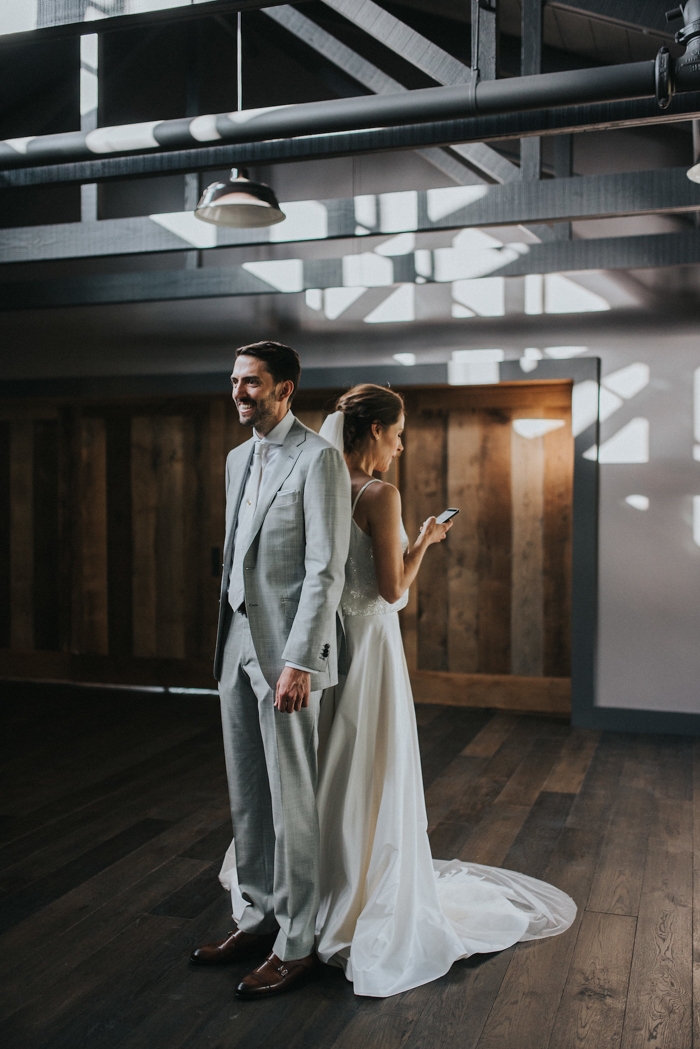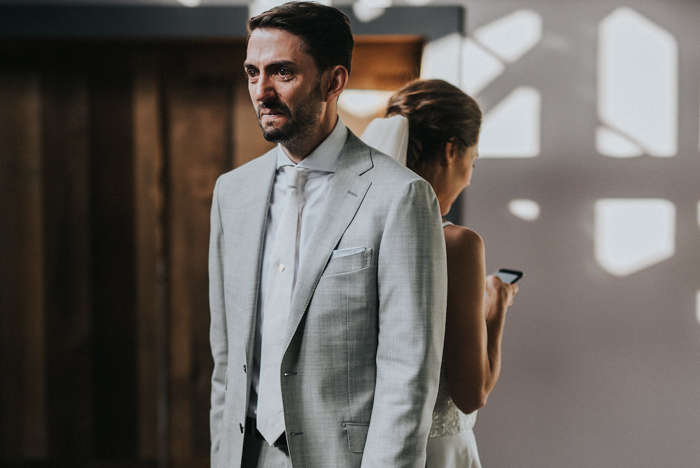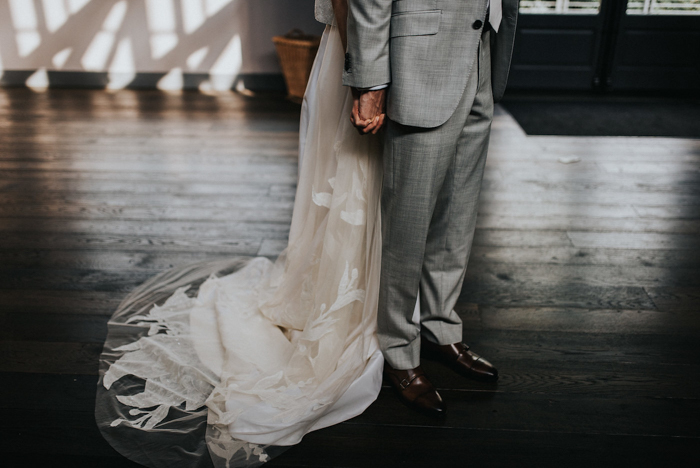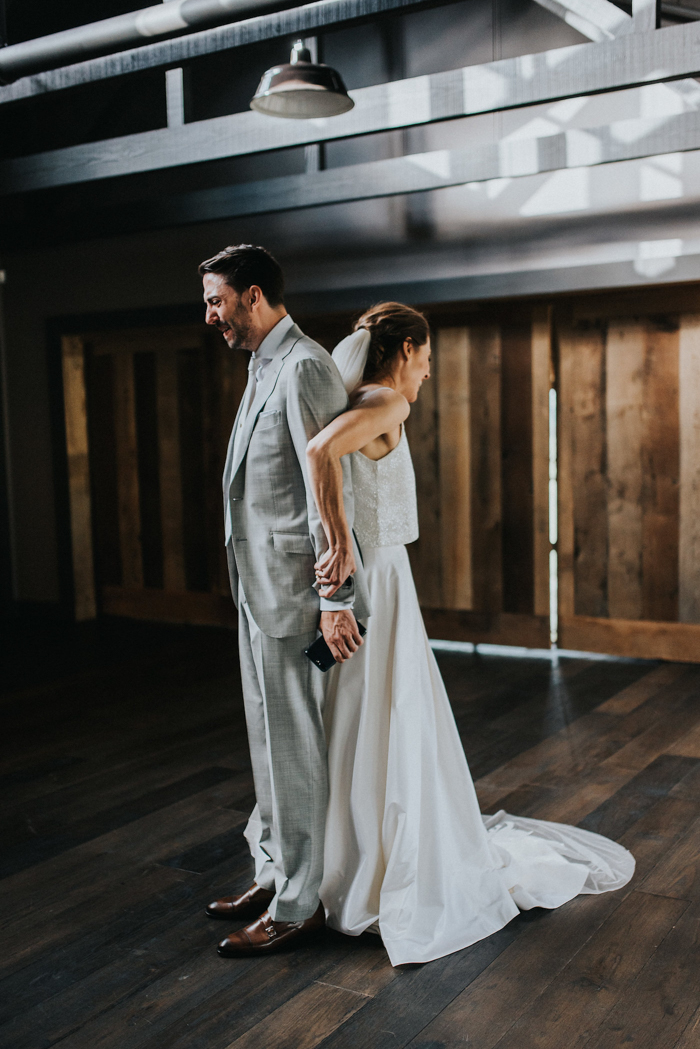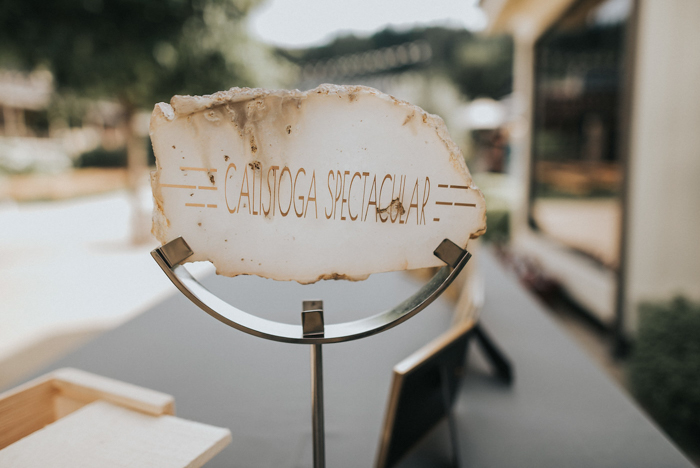 We folded our wedding into an event-filled Napa Valley weekend that we branded The Calistoga Spectacular. Knowing all of our guests would be traveling up to the small, historic town of Calistoga, we wanted our wedding to become the perfect excuse for everyone to enjoy a long weekend of world-class food, even better wine, and leisurely afternoons spent poolside. Festivities started on the patio of a favorite barbecue spot on Thursday May 4th, culminated in our wedding on Saturday, May 6th, and wrapped with a farewell brunch at a natural geyser that Sunday.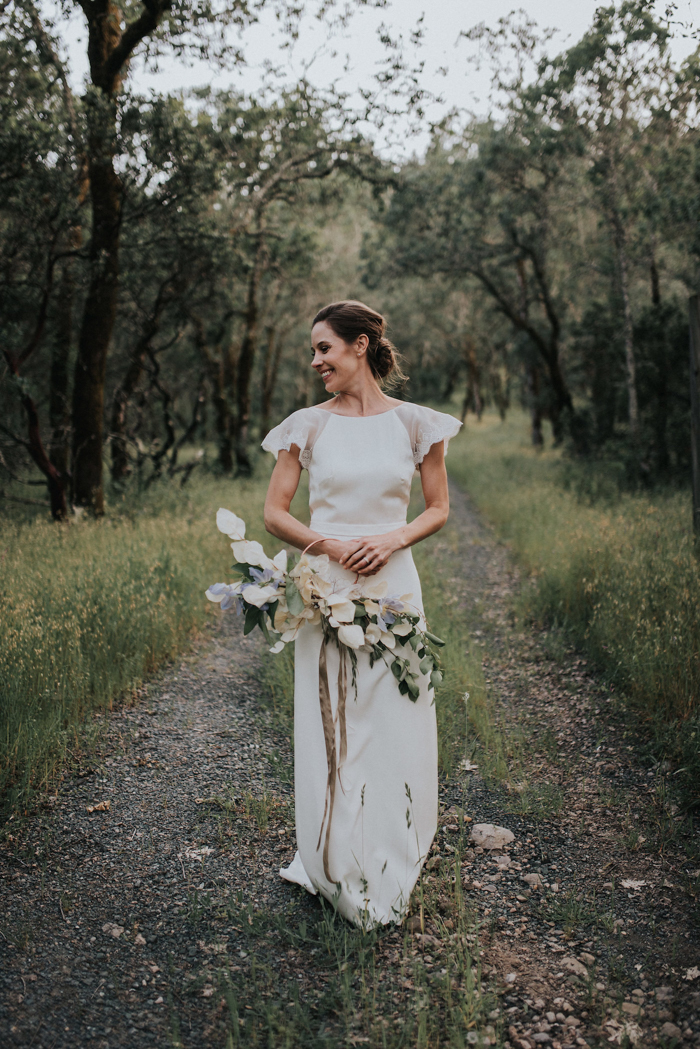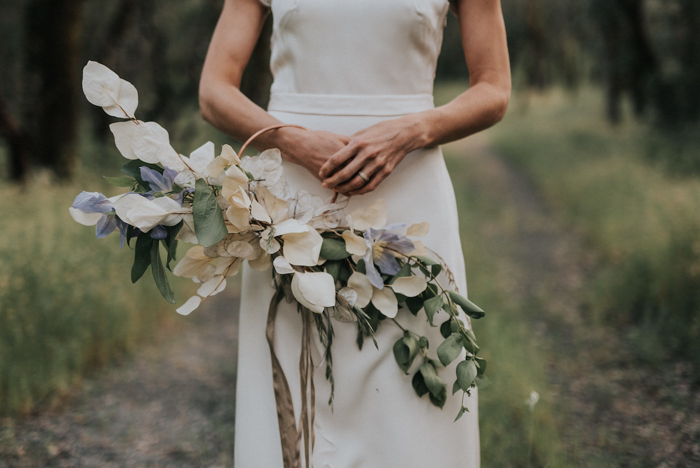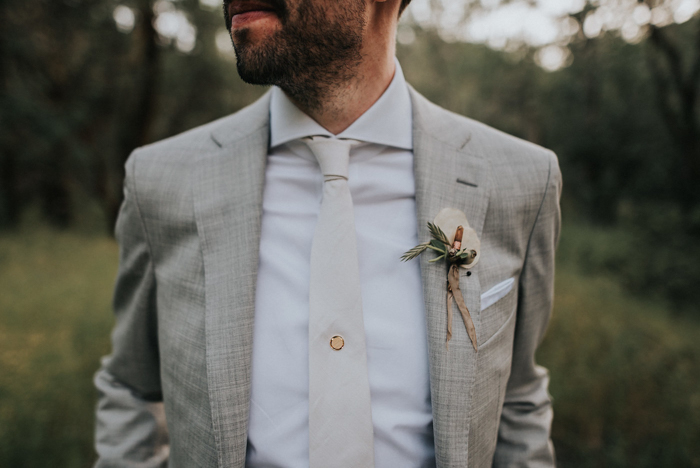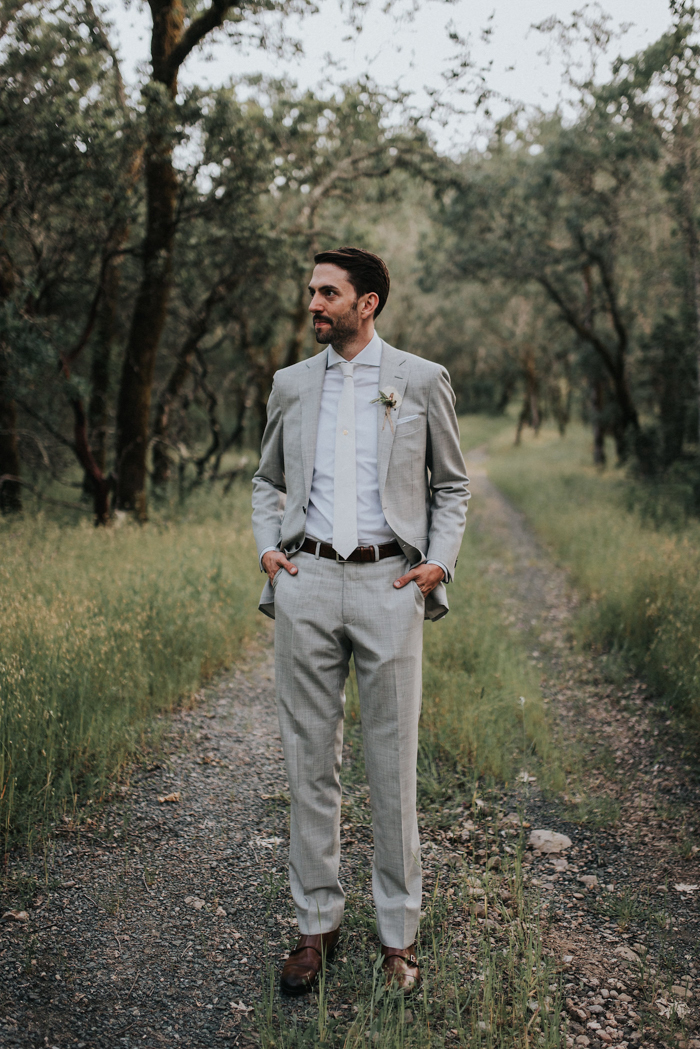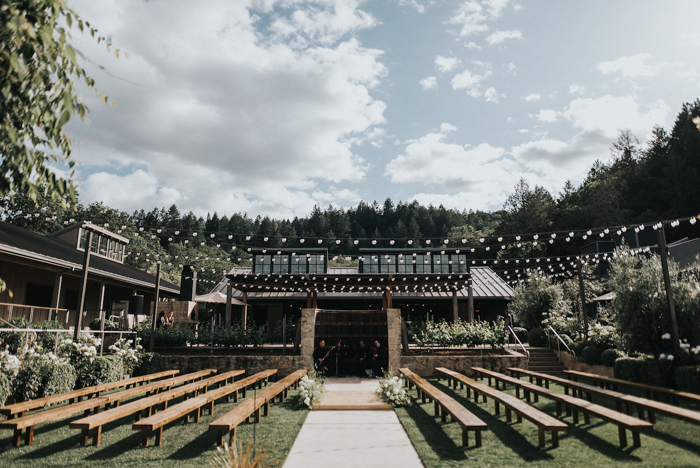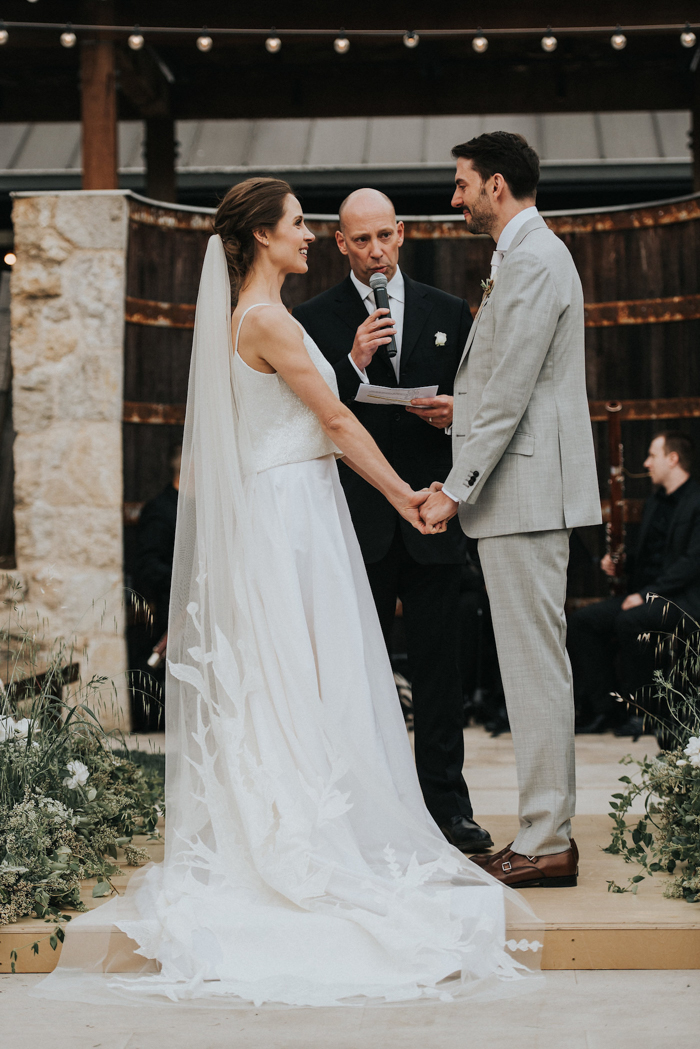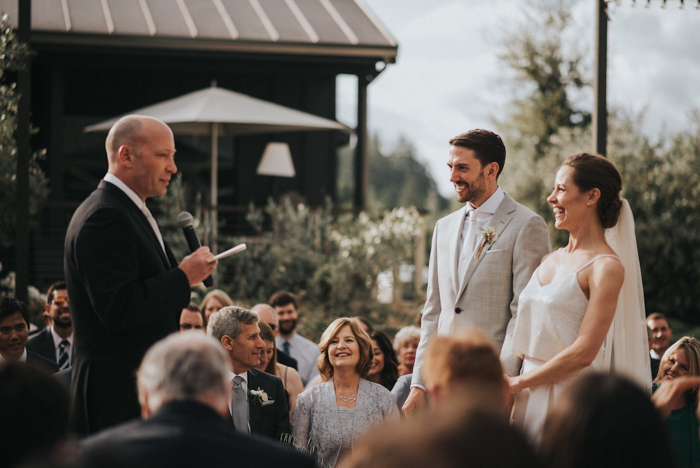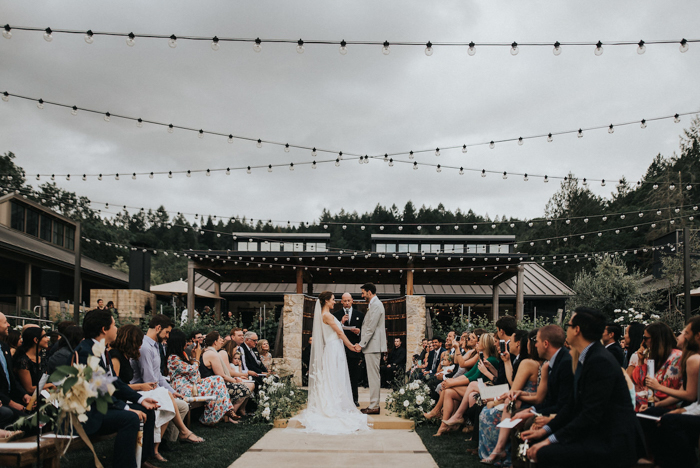 A few things in particular made our ceremony feel extra special: our officiant was a dear friend and someone who has a marriage and family we look up to; we wrote and read 'commitments' to each other from three eras of our life – today, our mid life crisis, and our golden years; our guests sat on benches on both sides of us (we built a platform in the center) so it felt like a big family hug; our family members stood up to share a wish for our futures; and we gave out metallic streamer cannons for the end of the ceremony.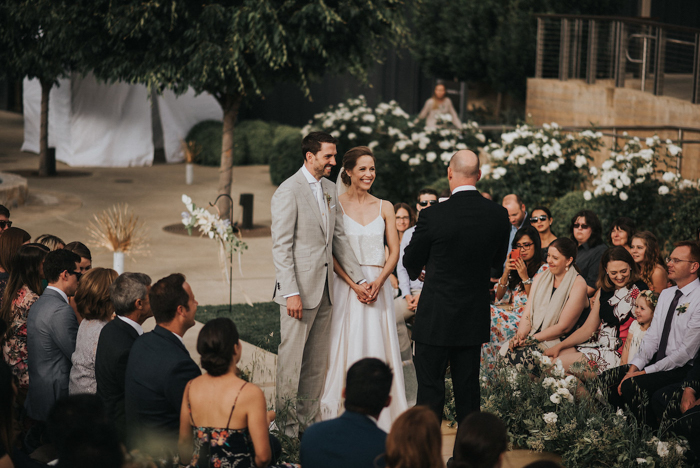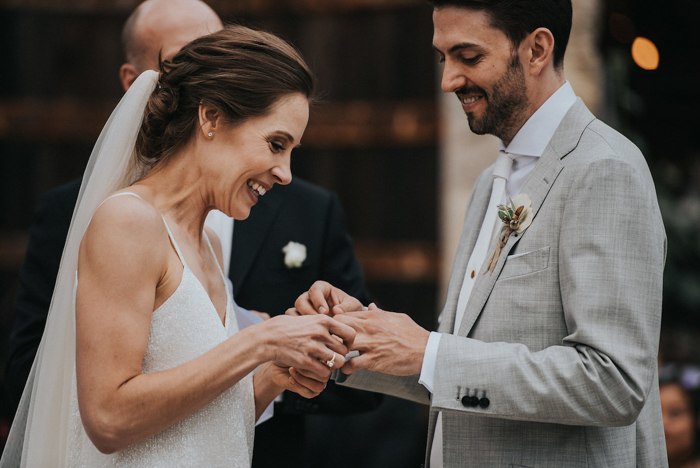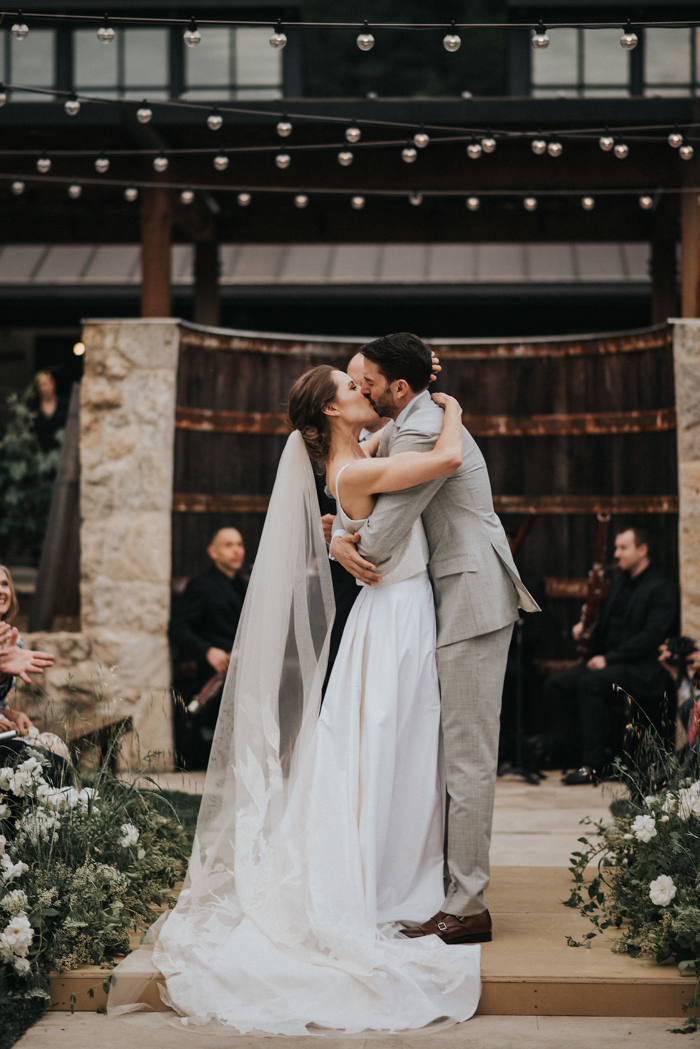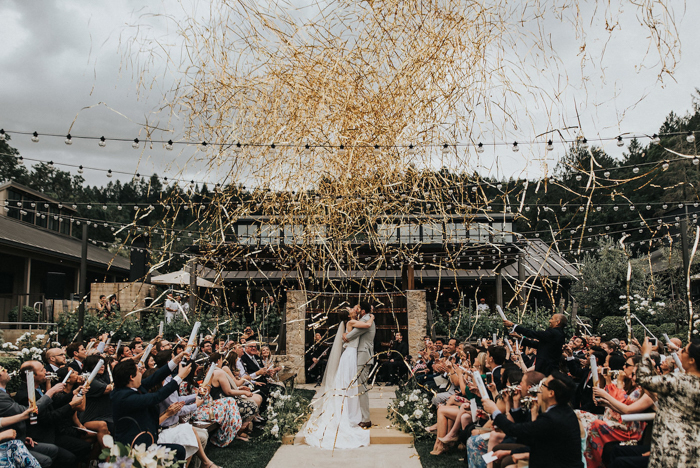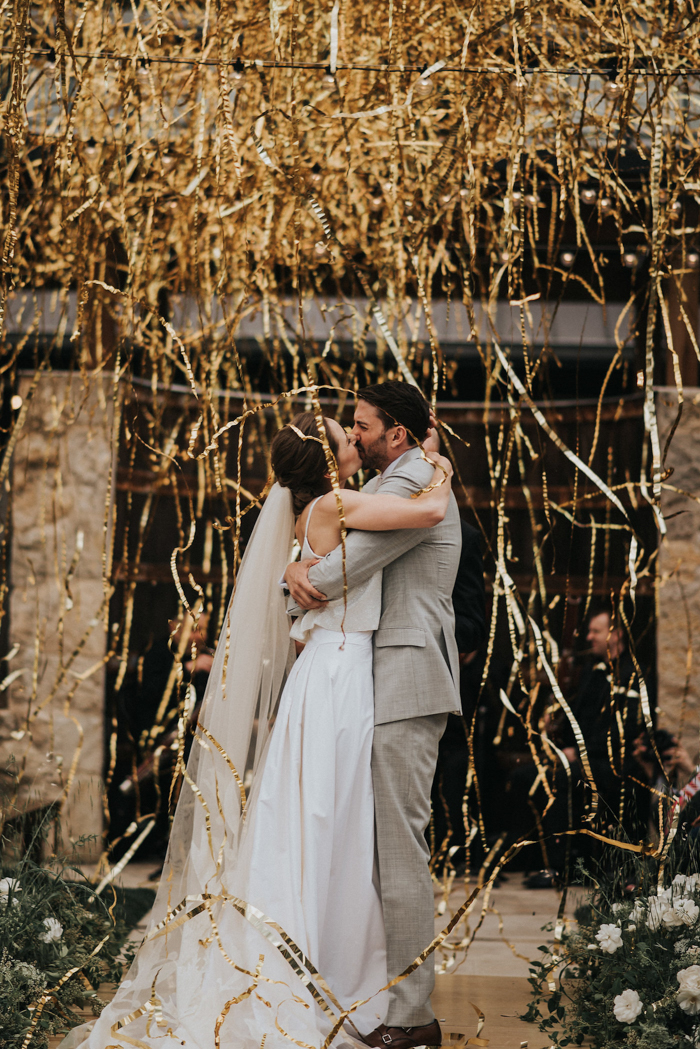 At the moment of our first kiss, our guests shot off giant metallic confetti cannons and it felt like time stood still in those initial few minutes as newlyweds, hearing our friends and family laugh and cheer while standing amidst the whirl of streamers.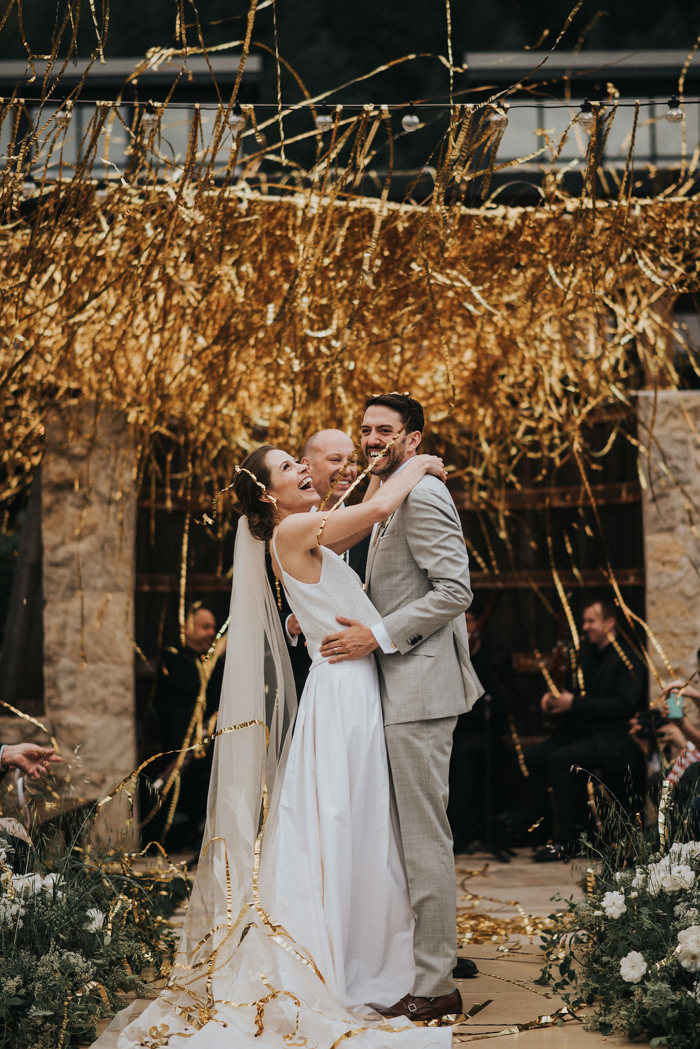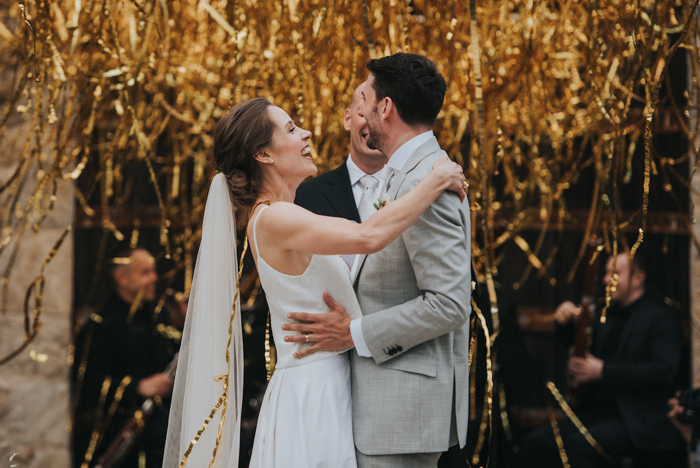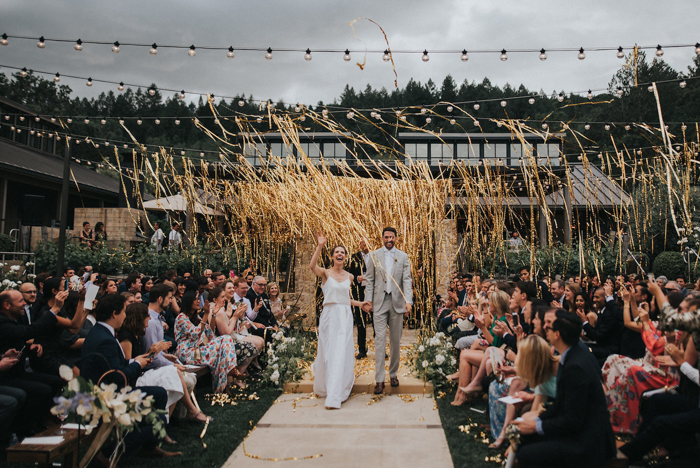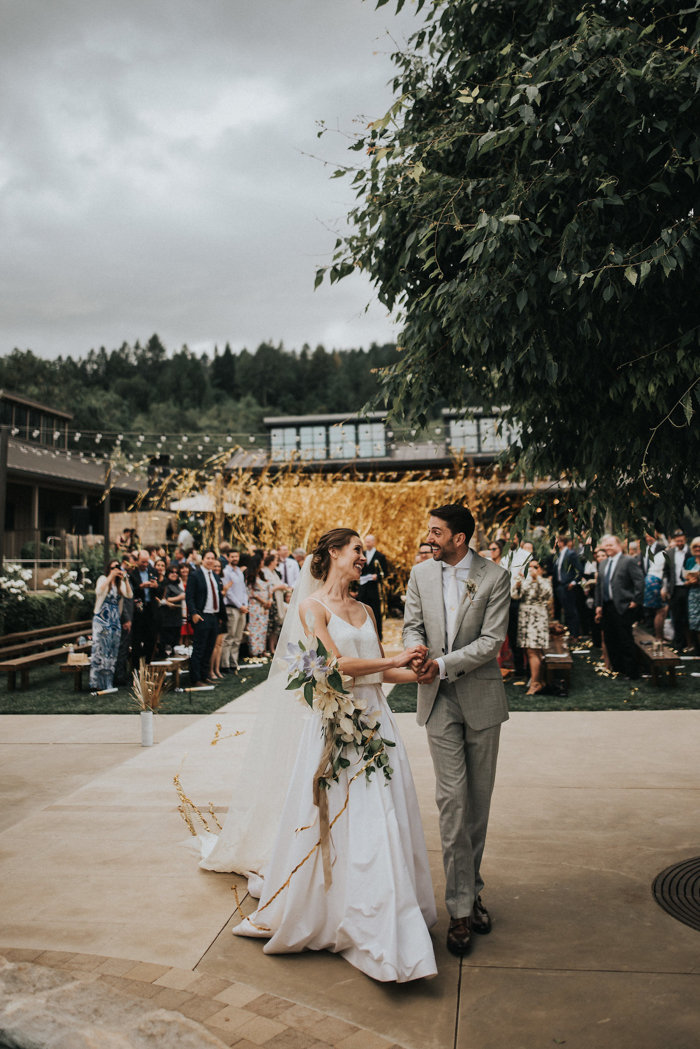 We love making things and just couldn't restrain ourselves. Our wedding invitation was a little book that laid out all of the details for the weekend, and we had many branded, fun elements for the events throughout the weekend, including wine openers, signs (with help from talented friends), pencils, ceremony programs, bell wands and treats for the flower girls, coloring books for little ones, wine tasting guides, and favors for most of the events. We also pushed native iOS and Android apps so our guests would always know what was on tap next, and could share photos on a mobile wall that was accessible only to wedding guests.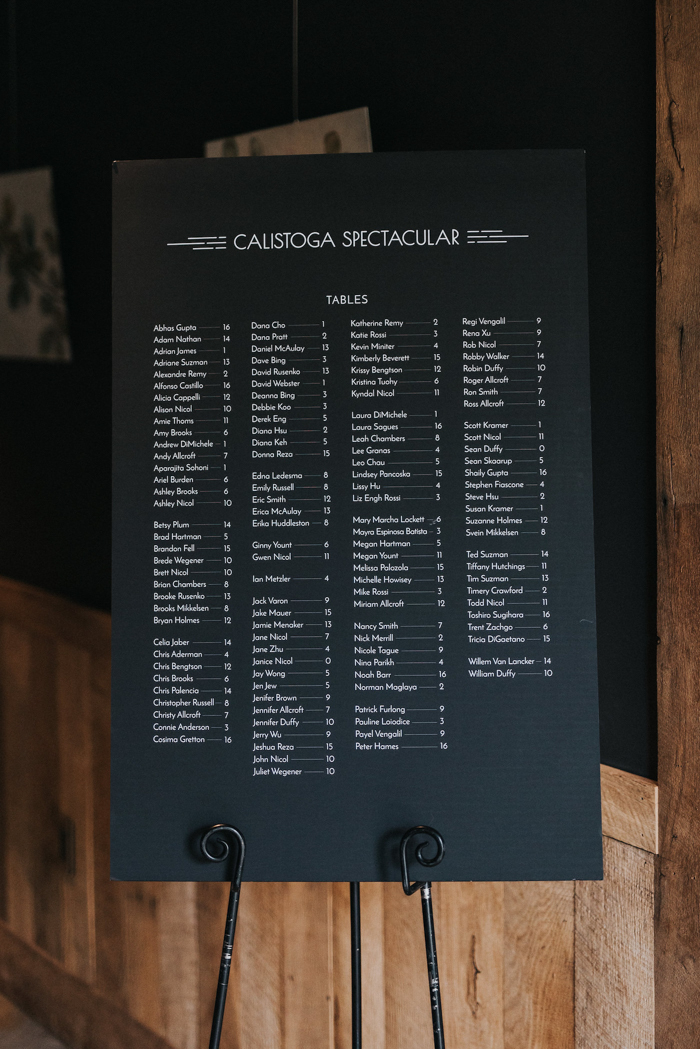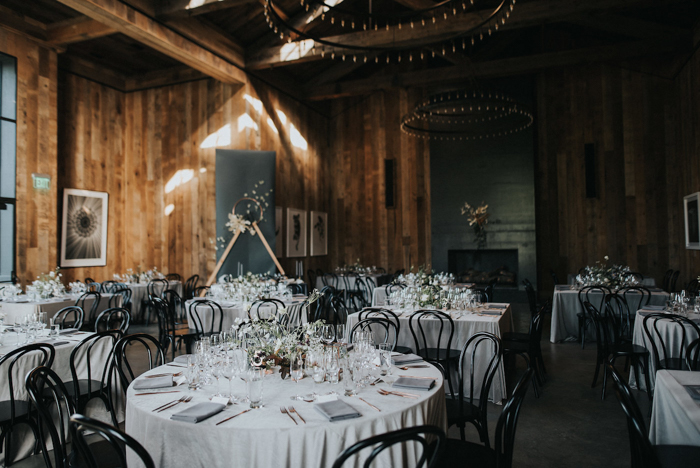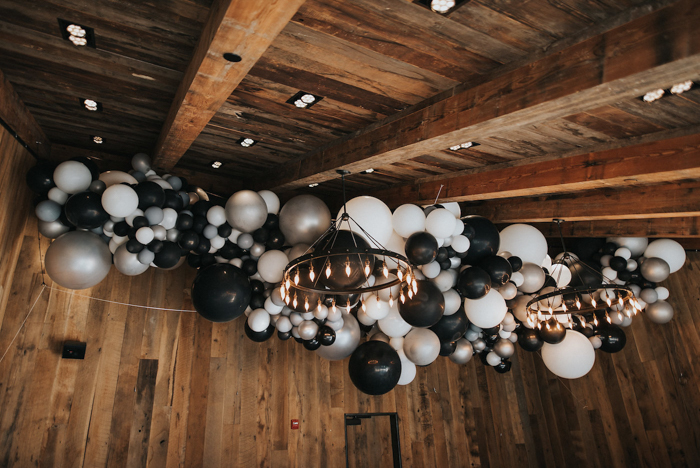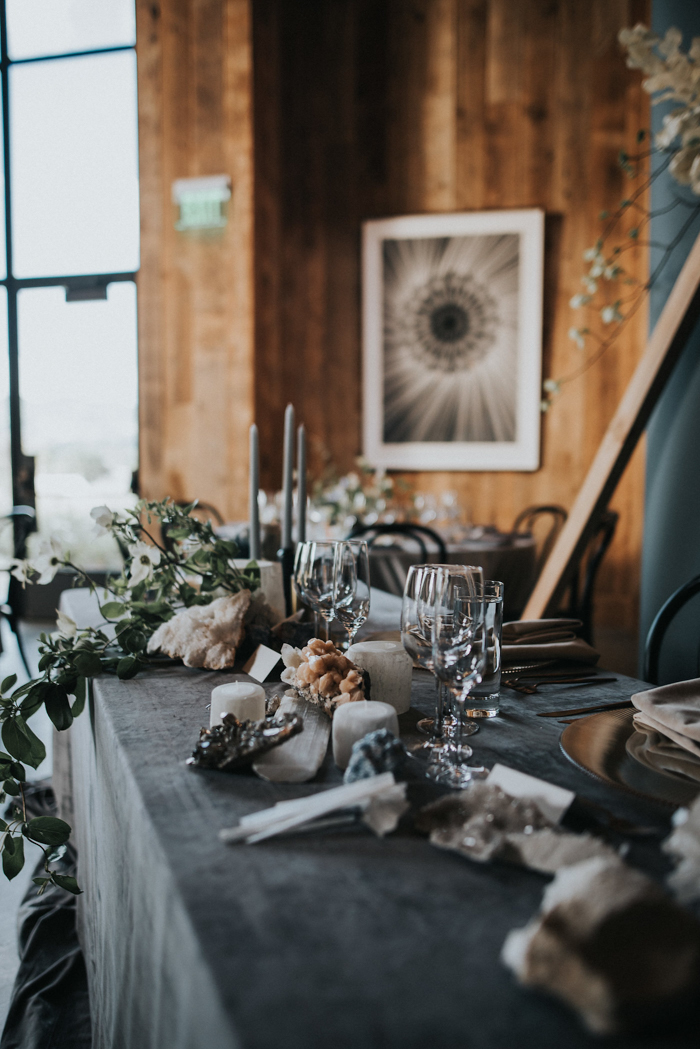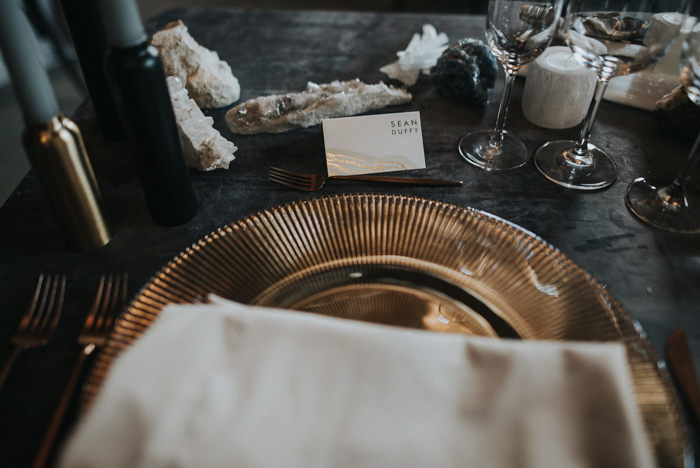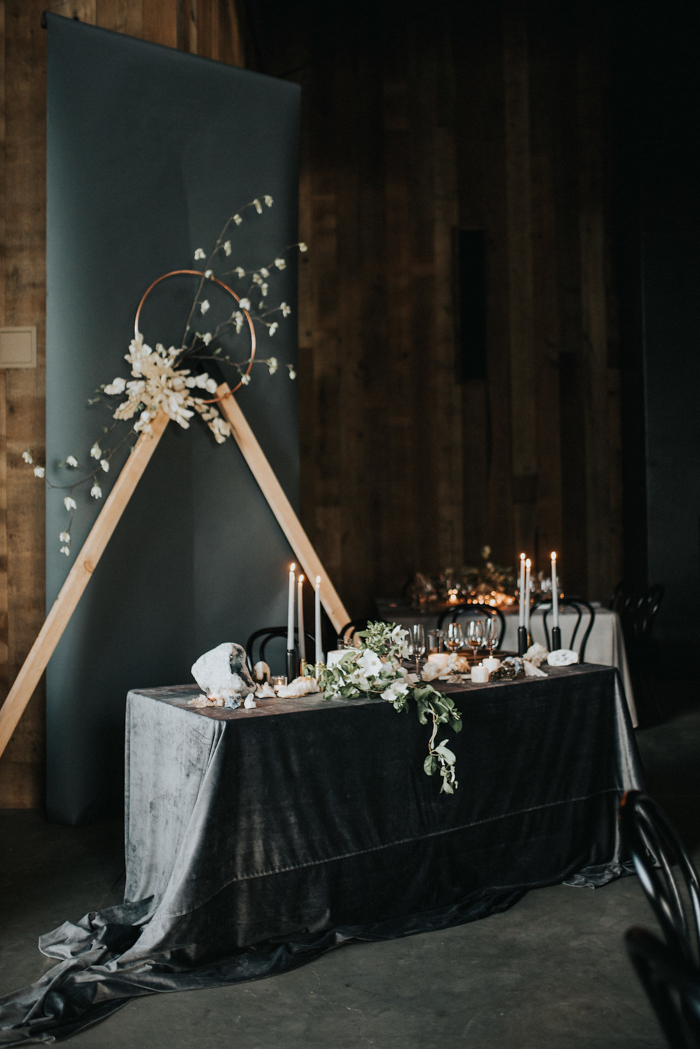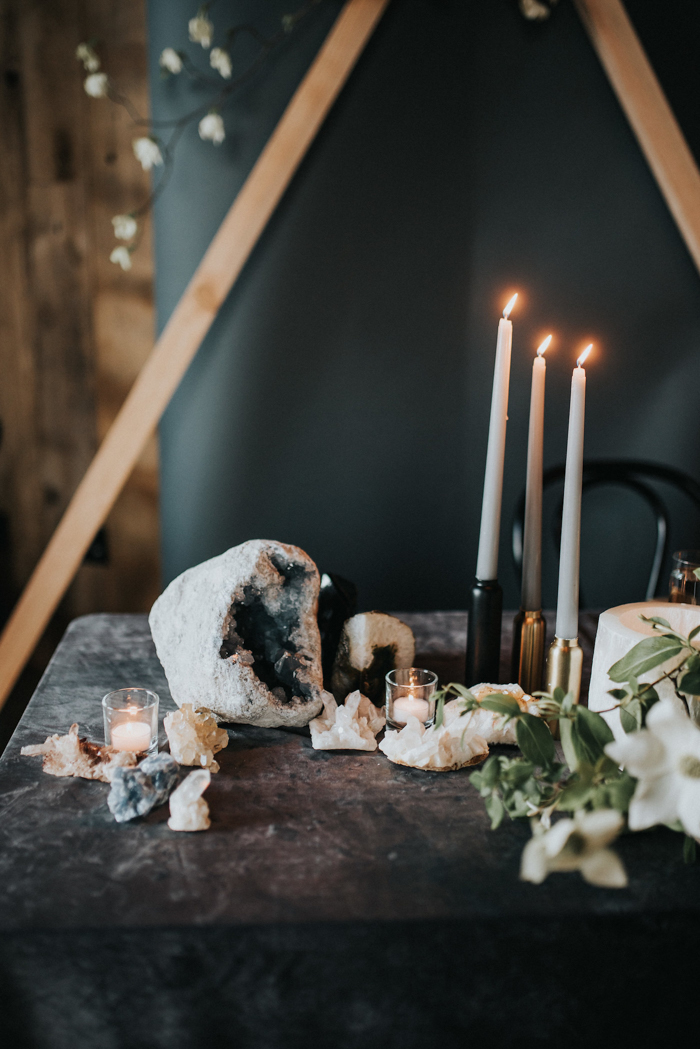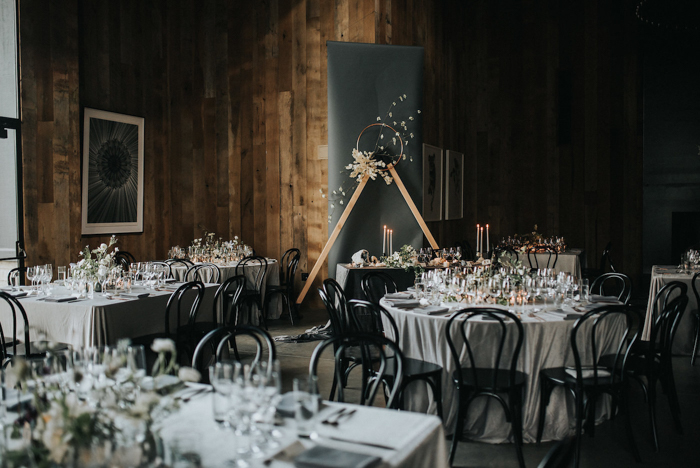 The Calistoga Spectacular branding was a nod towards the celebratory vibes of art deco. For the wedding itself, we emphasized the earthy and geologic, given the incredible geological history of the area through its natural hot springs, heavenly mineral pools, and soil, responsible for some of the best wine in the world. We found ourselves using the word "poetic" a lot to describe our vision.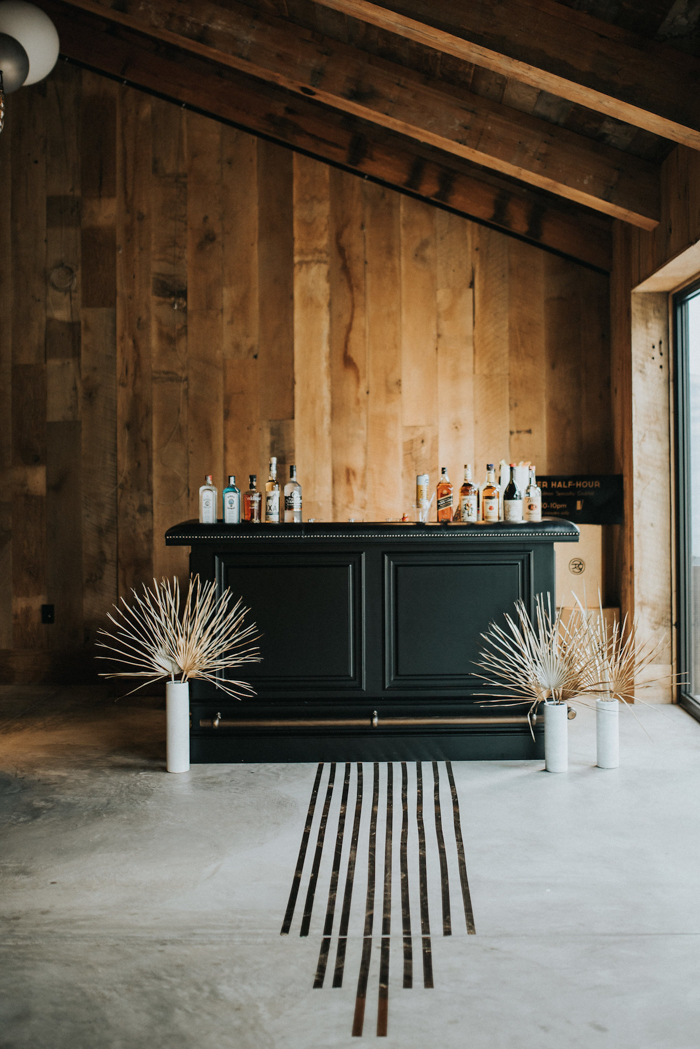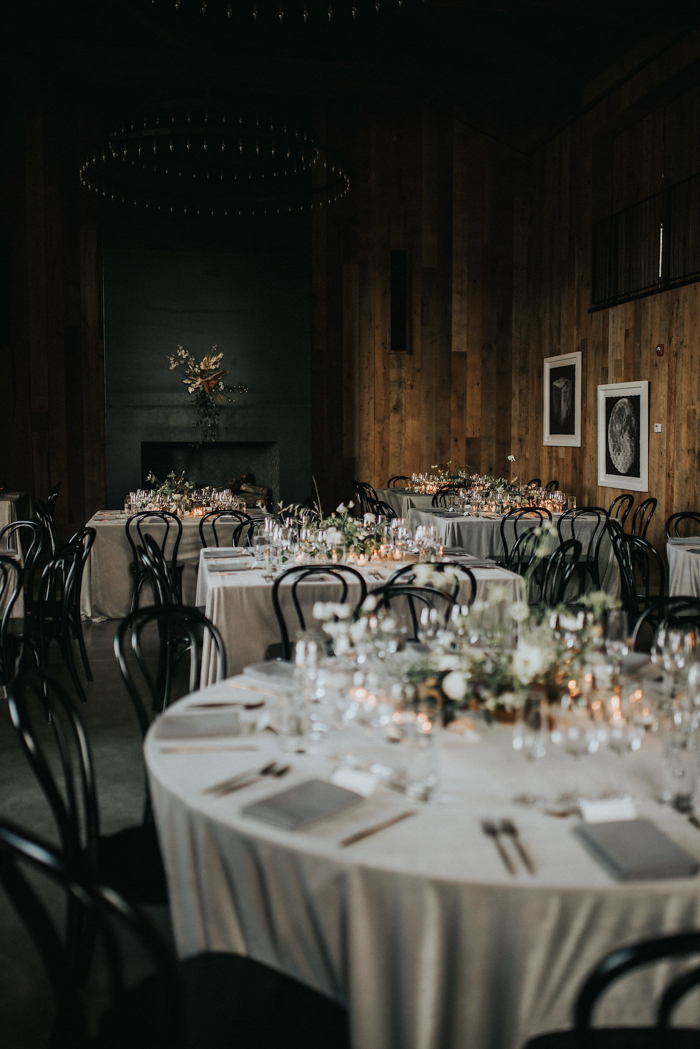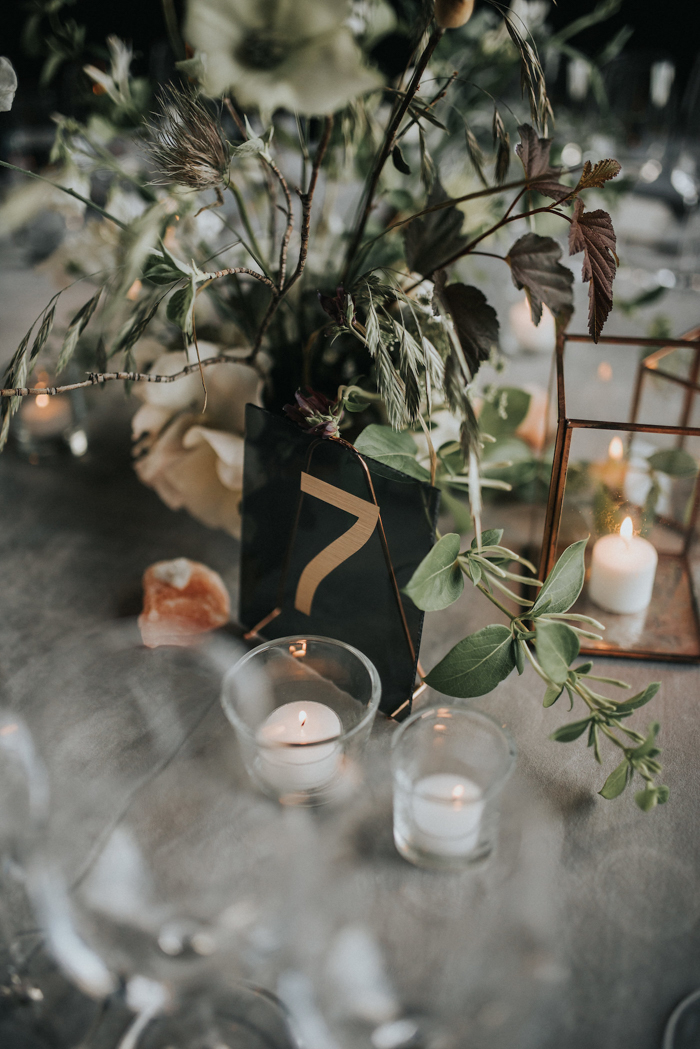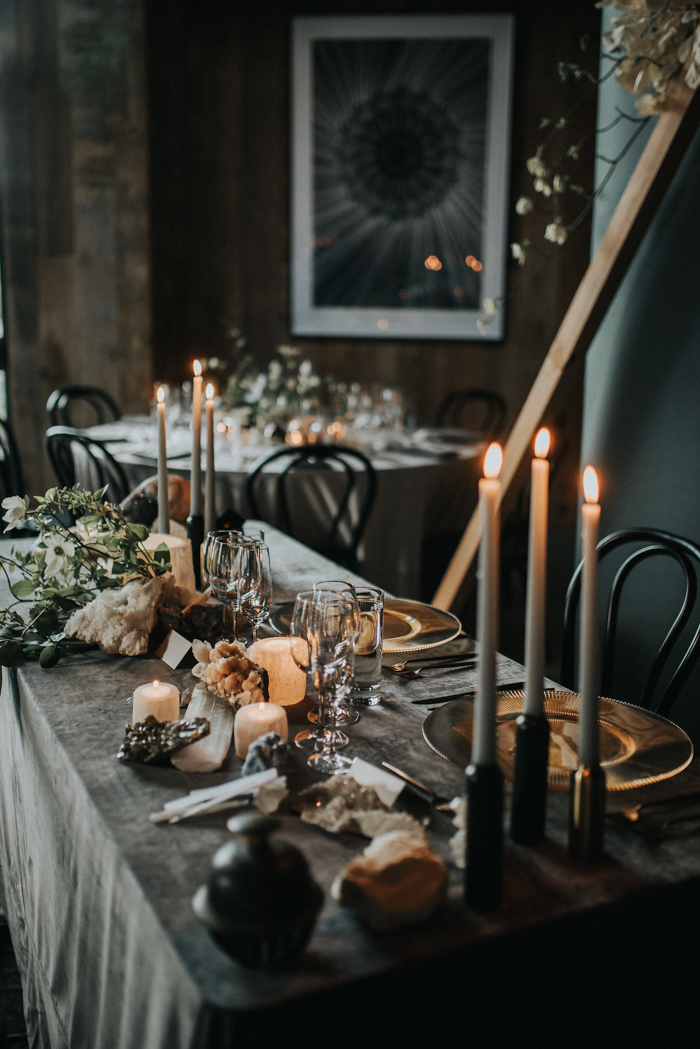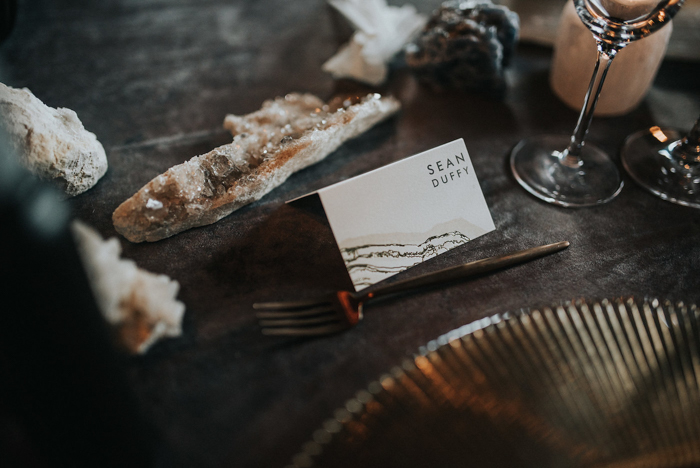 There wasn't a particular color scheme, though we leaned toward metallic tones (plenty of gold and silver) against a spectrum of grays. The tones evolved through the night, so our outdoor ceremony could feel bright and optimistic, the reception dinner cozy and candle-lit, and the dance floor extra festive.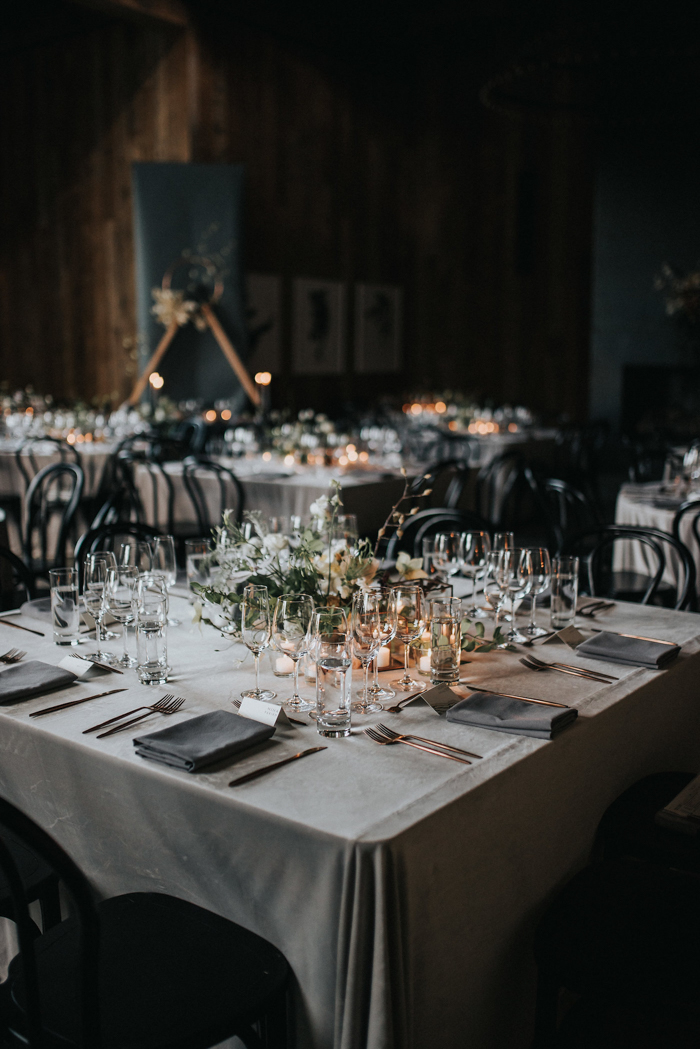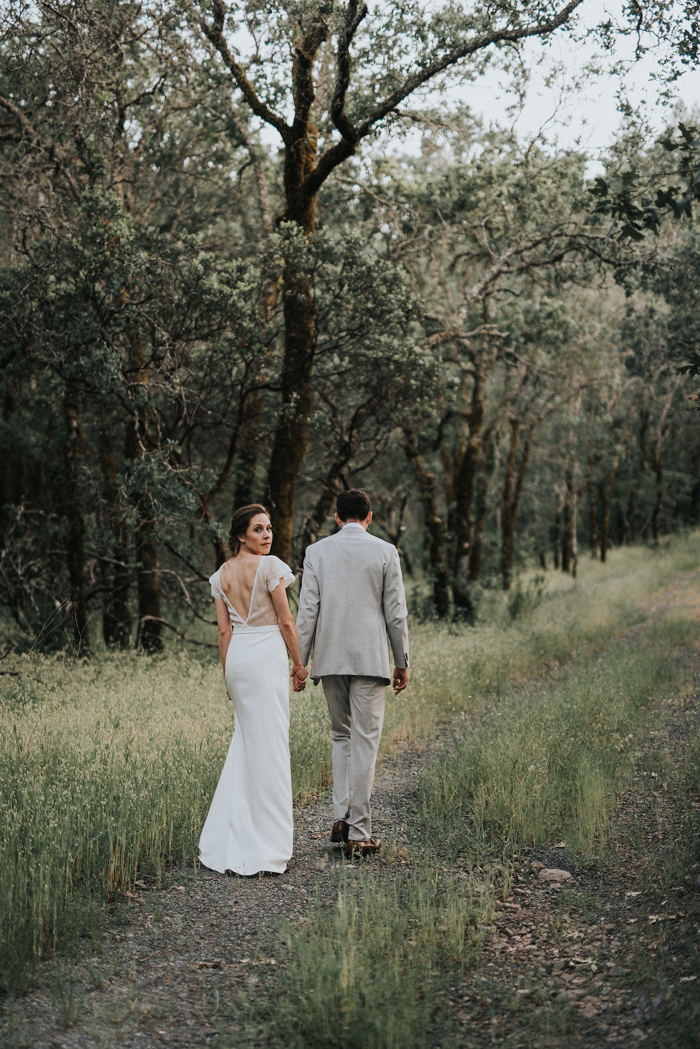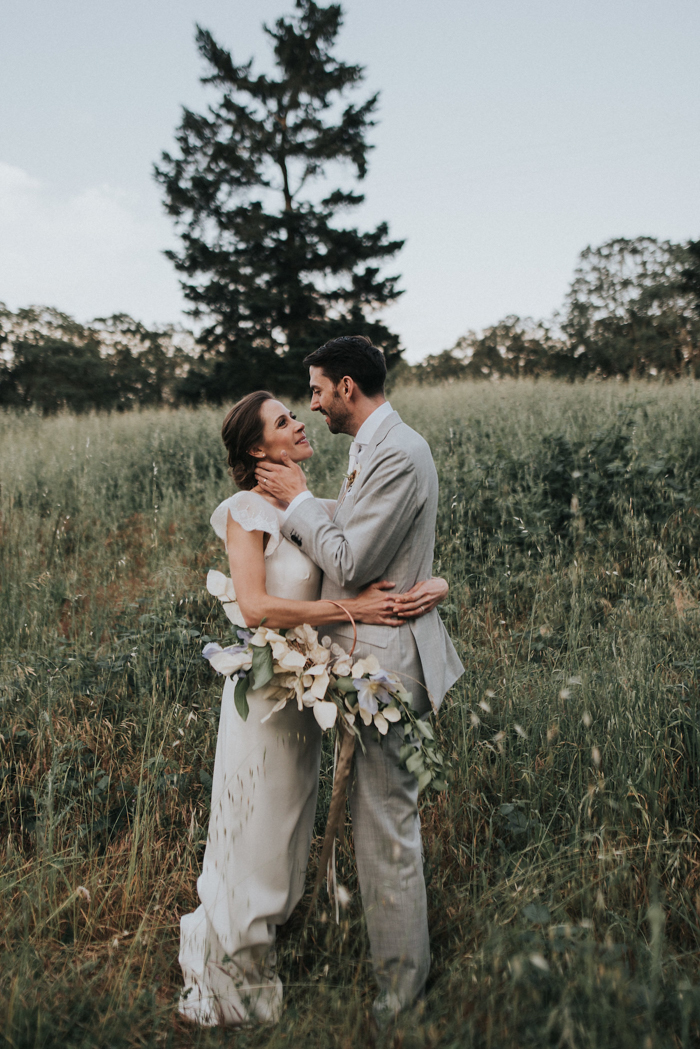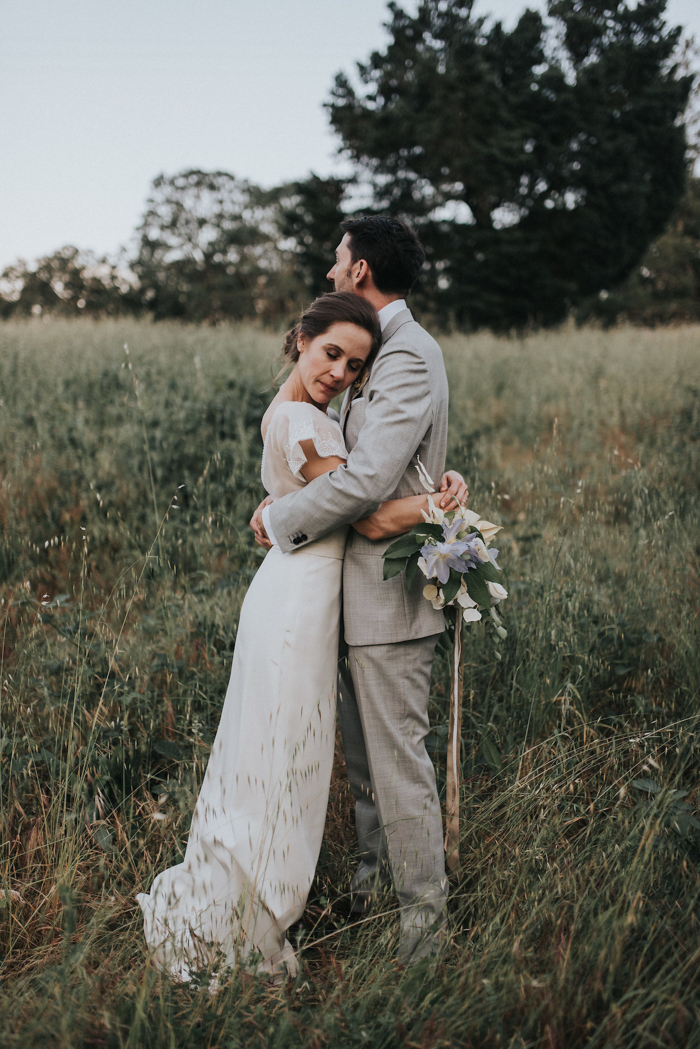 Jonnie + Garrett joined us throughout the entire Calistoga Spectacular weekend and became like family by the end. We shared their photos with all of our guests on the other side of the festivities and we heard from so many who were absolutely floored. They capture all the emotion and reflect the poetic tone we were going for.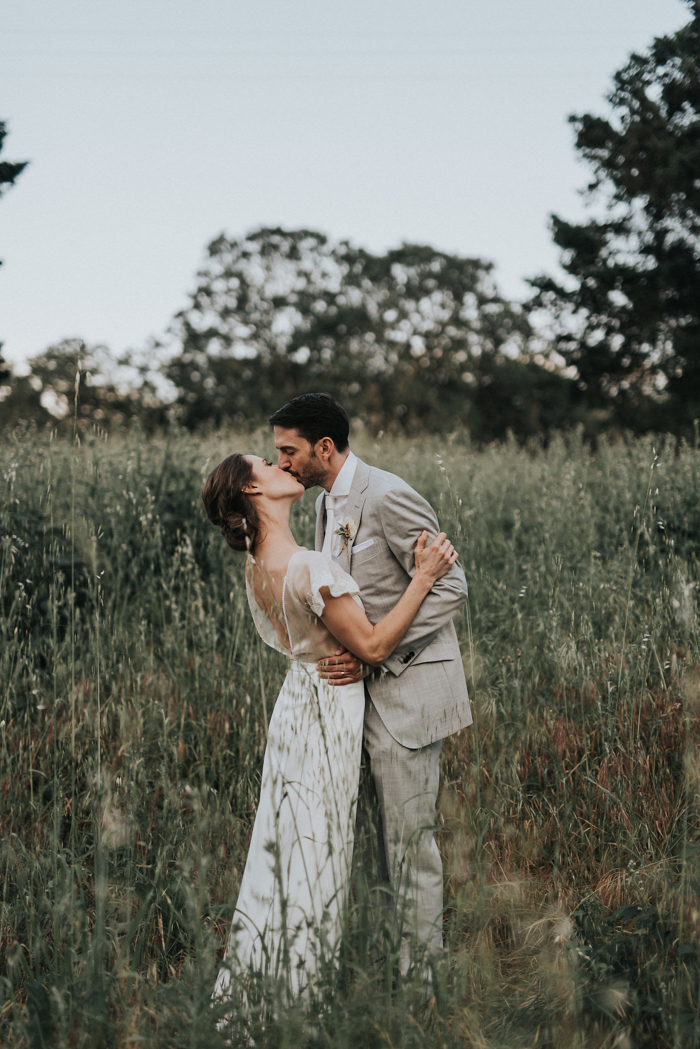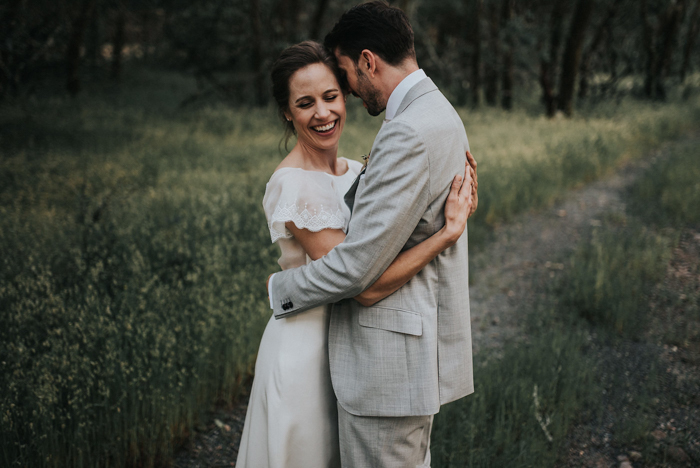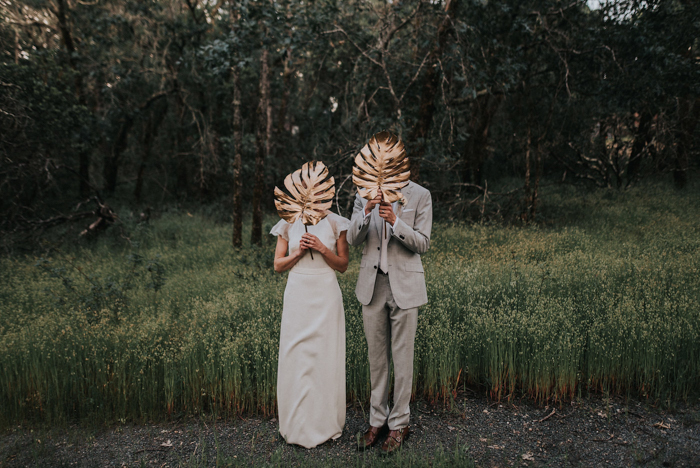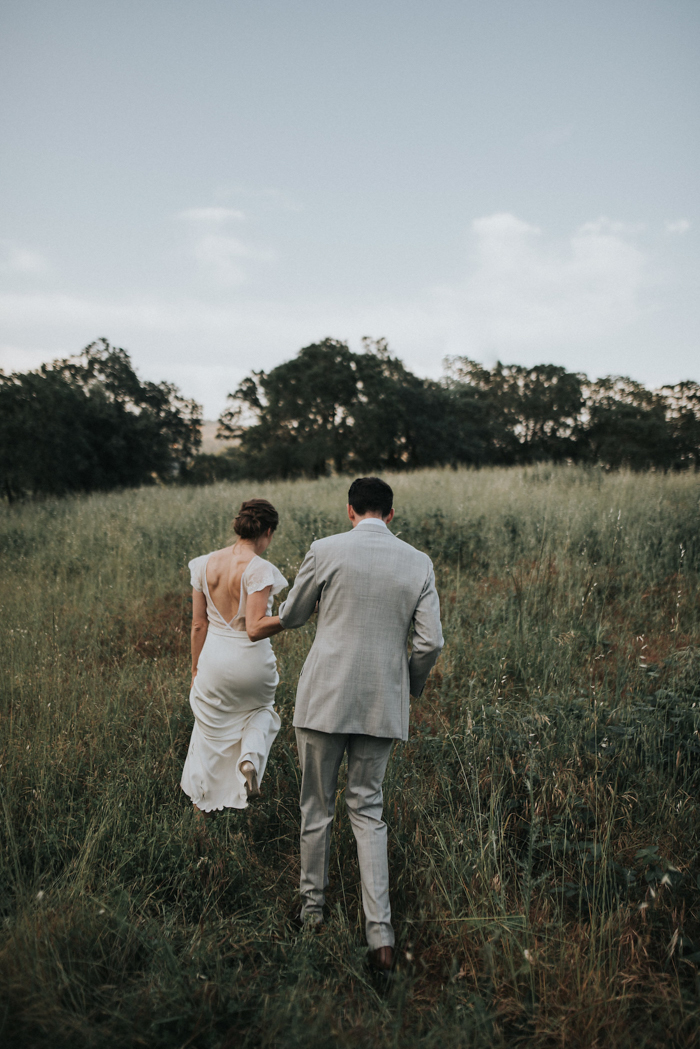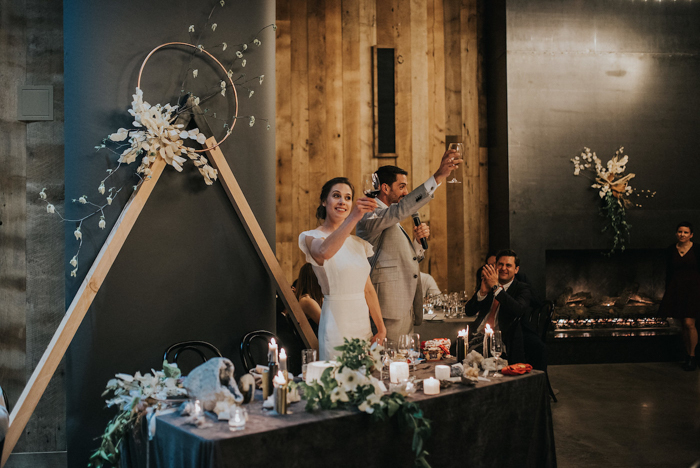 Ashley of Buzzworthy Events has fantastic taste and made sure the decor was on point and the party in full swing all night. With all of her event planning experience, we also appreciated having her as a sounding board for top-notch referrals, protocol questions, and event logistics while planning.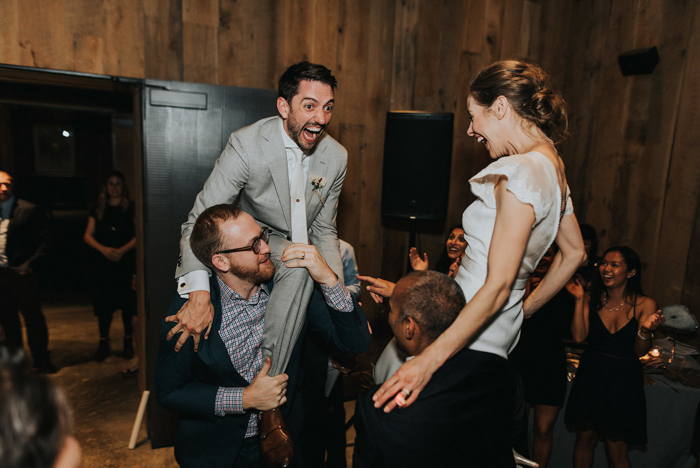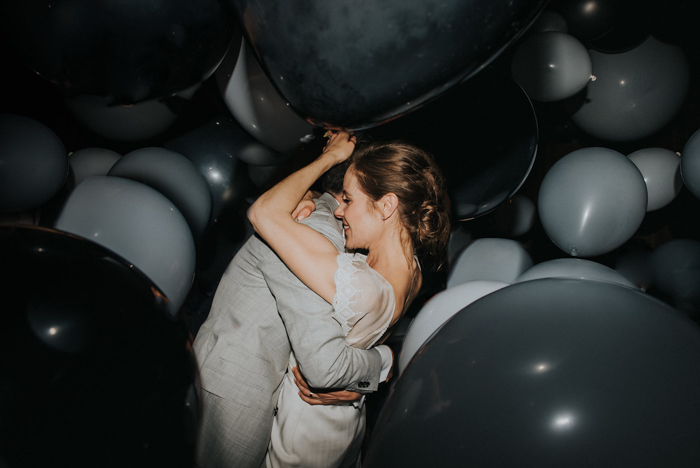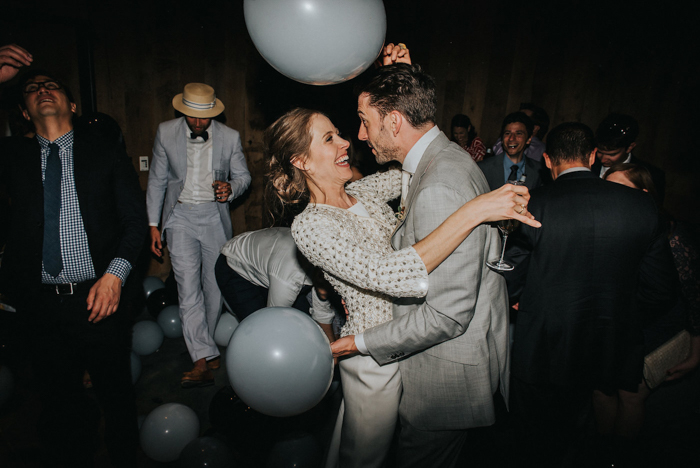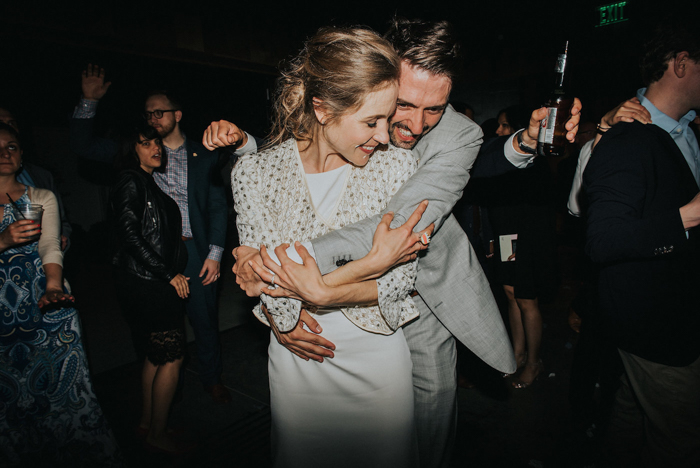 A big thanks to Jonnie + Garrett for sharing this spectacular Napa wedding with Junebug! If this wedding gave you heart eyes, then be sure to check out this black and white Muskoka wedding at Camp Mini-Yo-We.