A secluded tropical garden setting in paradise, a chic black and gold color palette, and two fashion-forward grooms—Lex and Chaz's jungle Tulum wedding was the fun and over-the-top celebration they've always wanted. Junebug member and planner Tailor Made Dreams and florist Maria Limón took the pair's wedding vision and ran with them, and the result was an epic jungle disco party that's one for the books.
Wanting an exotic destination venue where they could infuse both their personalities together, Nu Tulum turned out to be the perfect fit. The couple said their "I dos" in style under hanging disco balls and lush tropical foliage. The following reception featured a modern tropical tablescape filled with gorgeous greenery arrangements, striking black and gold accents, and black candles in glass sleeves.
From the enchanting tropical venue and luxurious decor to the festive vibe and romantic moments, don't miss a single detail captured by Pablo Laguia. For couples looking for a glam and modern take on beach weddings, keep scrolling. This is exactly the inspo you need!
The Couple:
Chaz and Lex
The Wedding:
NU Tulum, Tulum, Mexico







A Tulum Jungle Wedding That Was One For The Books
We chose Tulum as the destination for our wedding because it's the perfect place that we felt like could bring both of our personalities together. Nu Tulum made us feel all the festive vibes and got us into the jungle mood. If we had to do this all over again, we wouldn't change a single thing.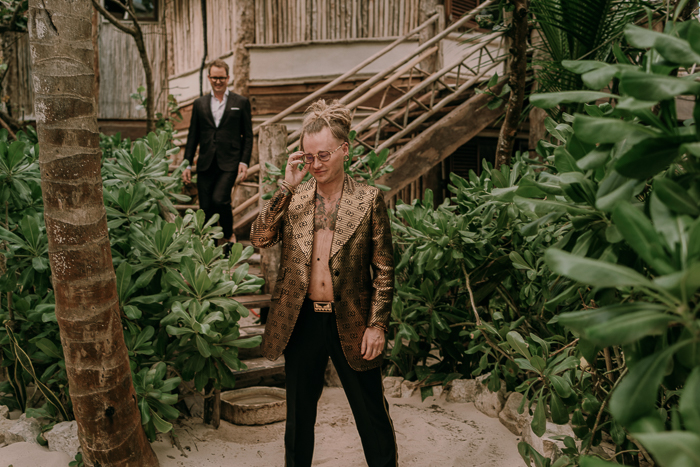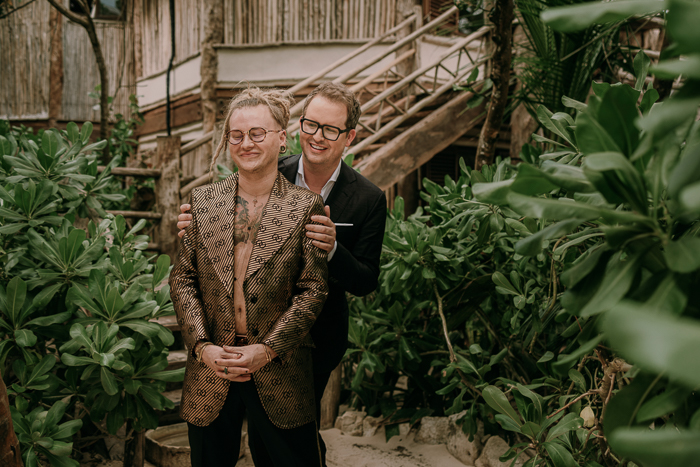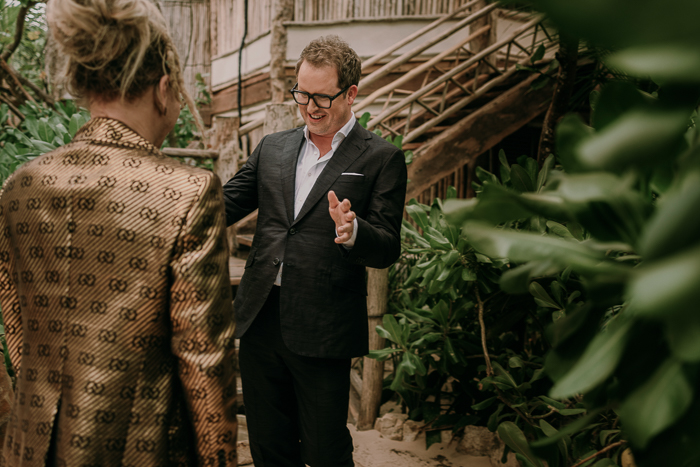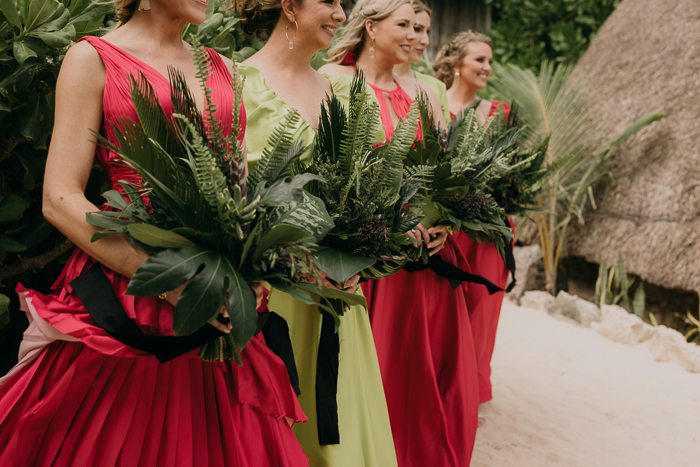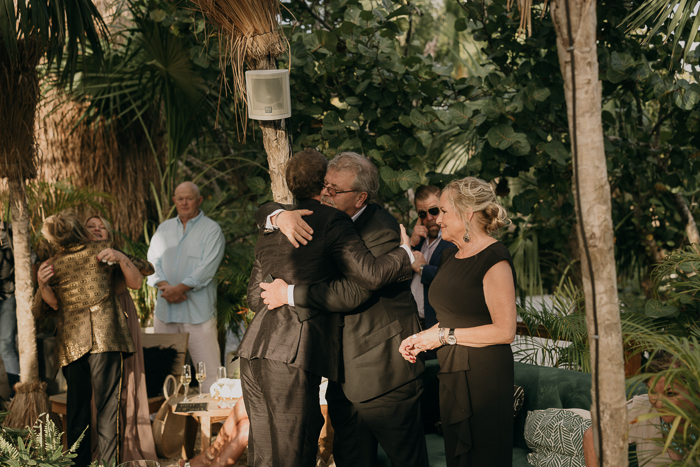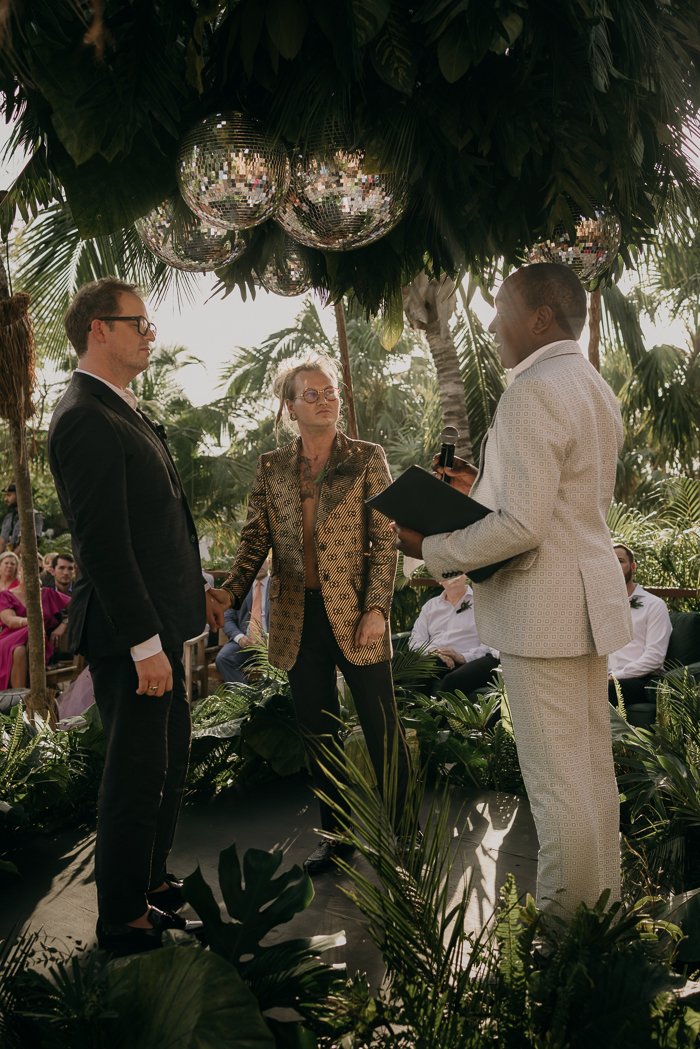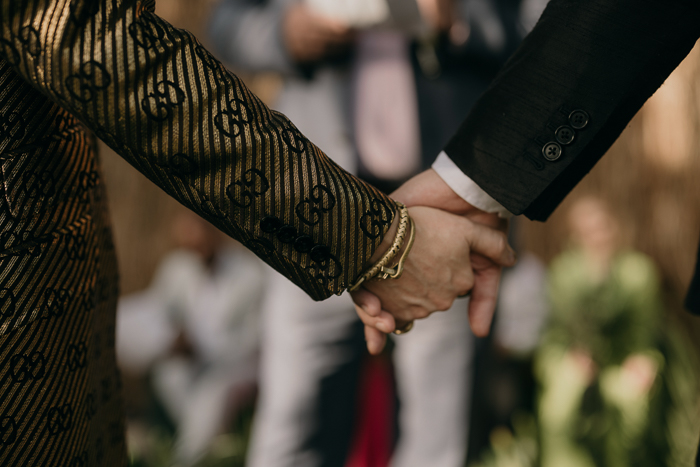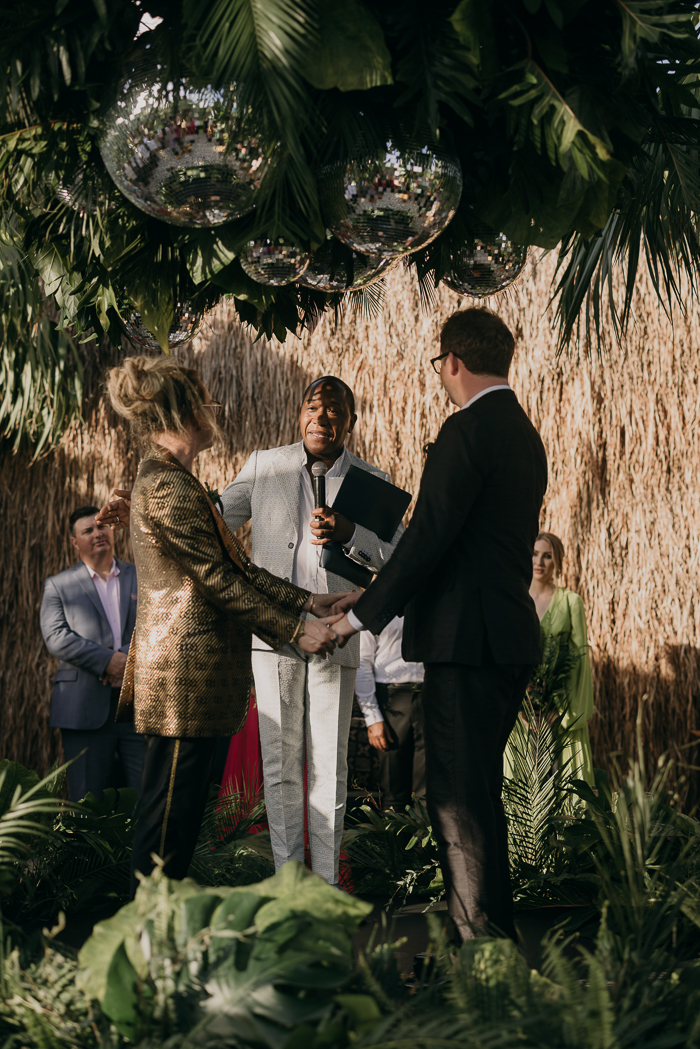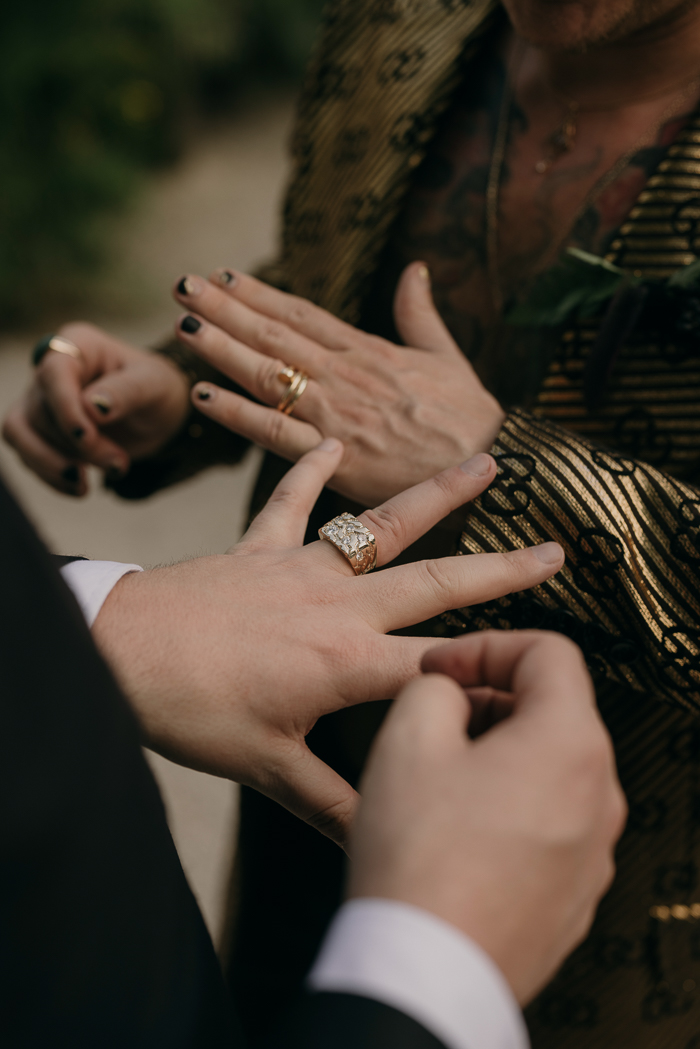 Their Wedding Planner Put Together The Best Vendor Team
Yoni and Fernanda from Tailor Made Dreams were there with every little thing we needed and ensured we had the experience of a lifetime. They also brought all the perfect people to help make our wedding week perfect. One of those is our florist Maria Limón. She's a true artist, so when deciding what to do, we just let her do what she does best. She came up with the greatest concept and something that exceeded our expectations. It was perfect in every way, and we are so thankful for the experience. Every detail was considered, and everyone was amazed by the outcome.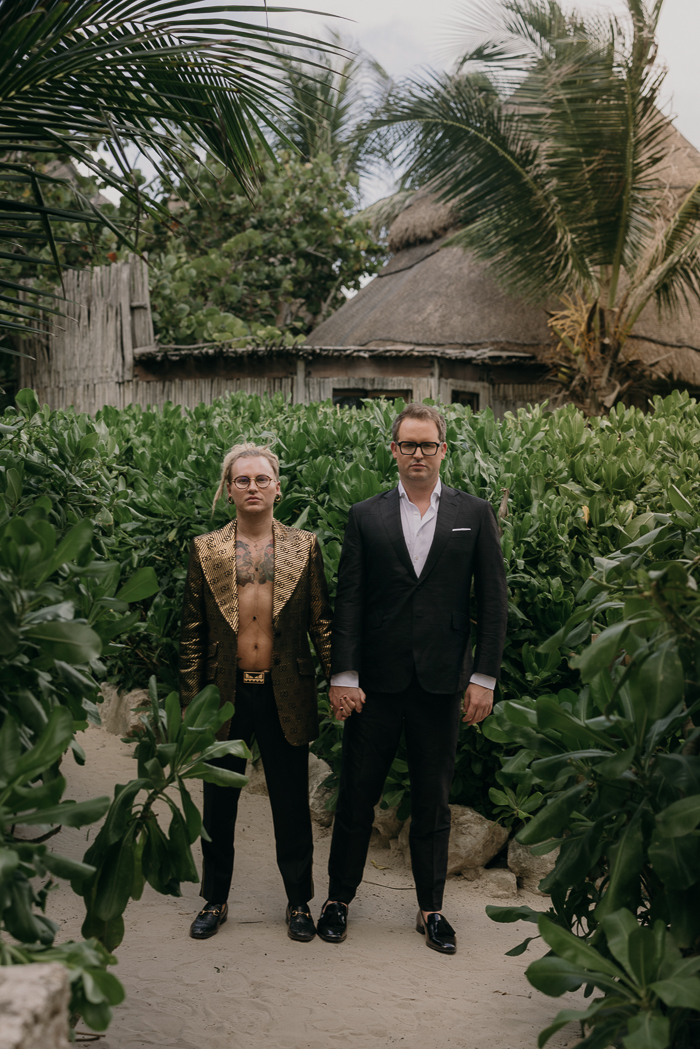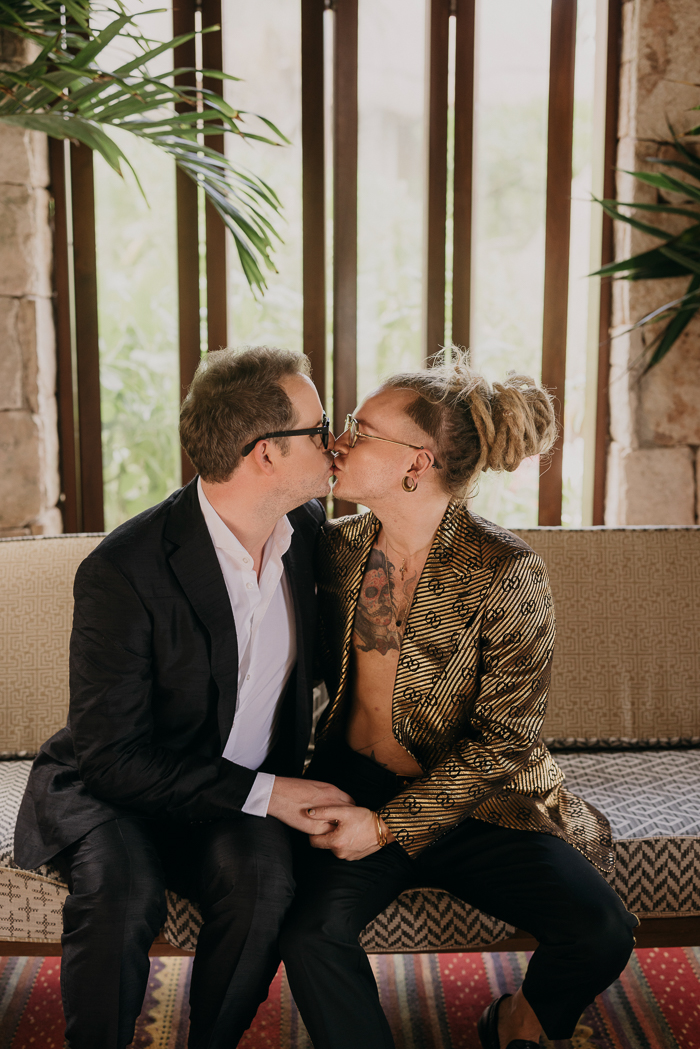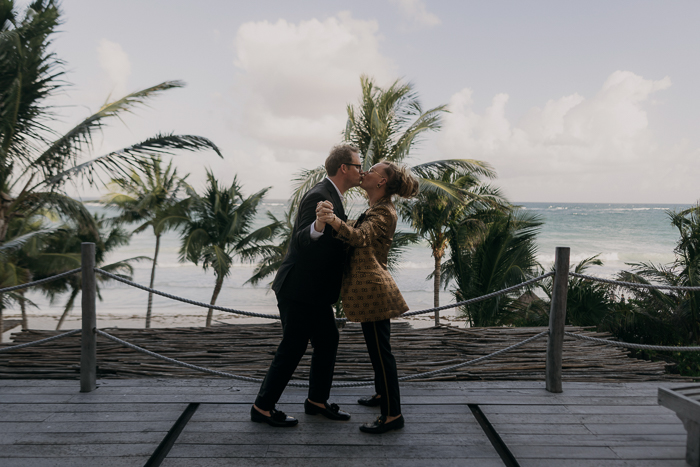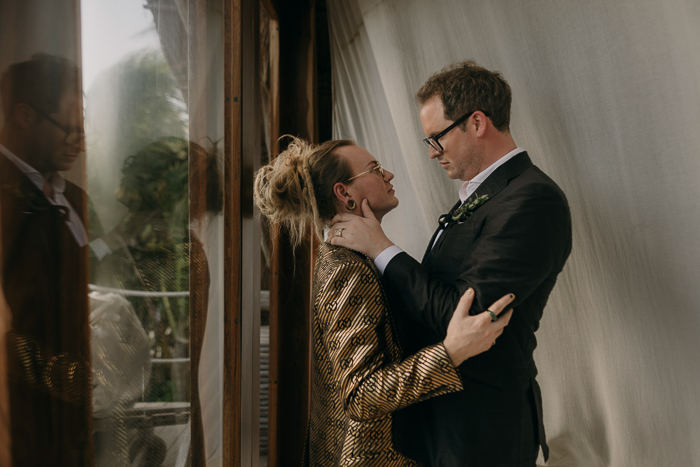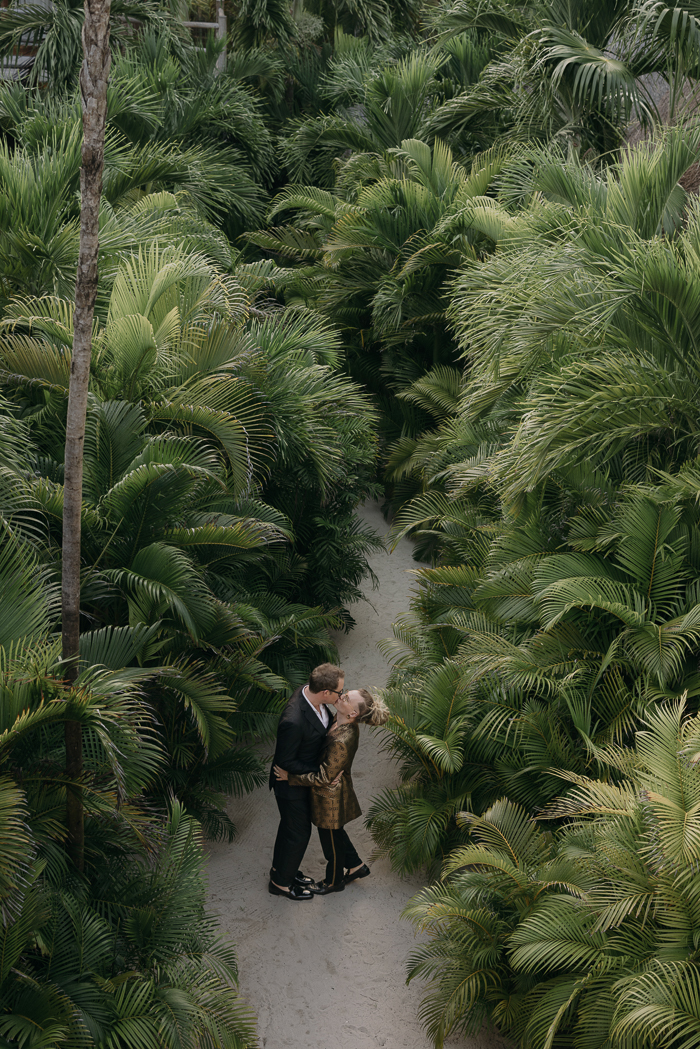 Pablo Laguia Perfectly Captured All Their Special Moments
Pablo Laguia was amazing and knew how to get some cool and artistic photos. He had his wife there as his backup, and the two as a team were incredible. We still get chills looking at our photos. Pablo captured all the beauty and magic of every space, detail, and moment.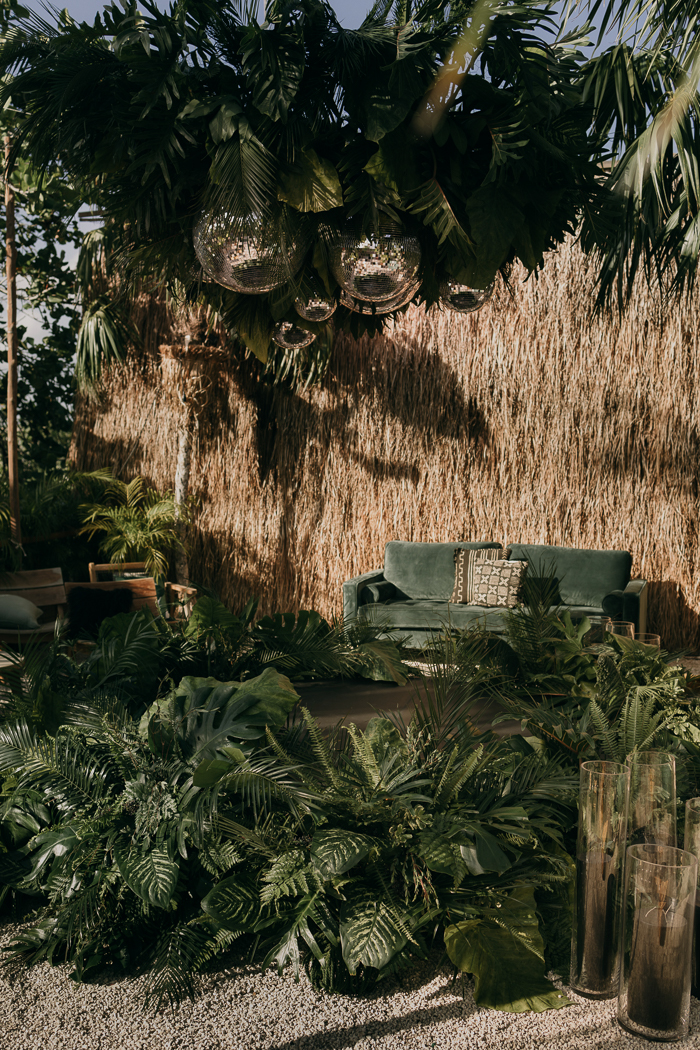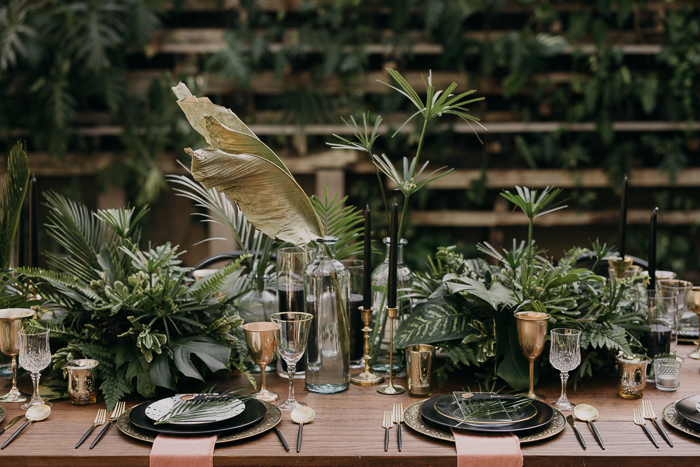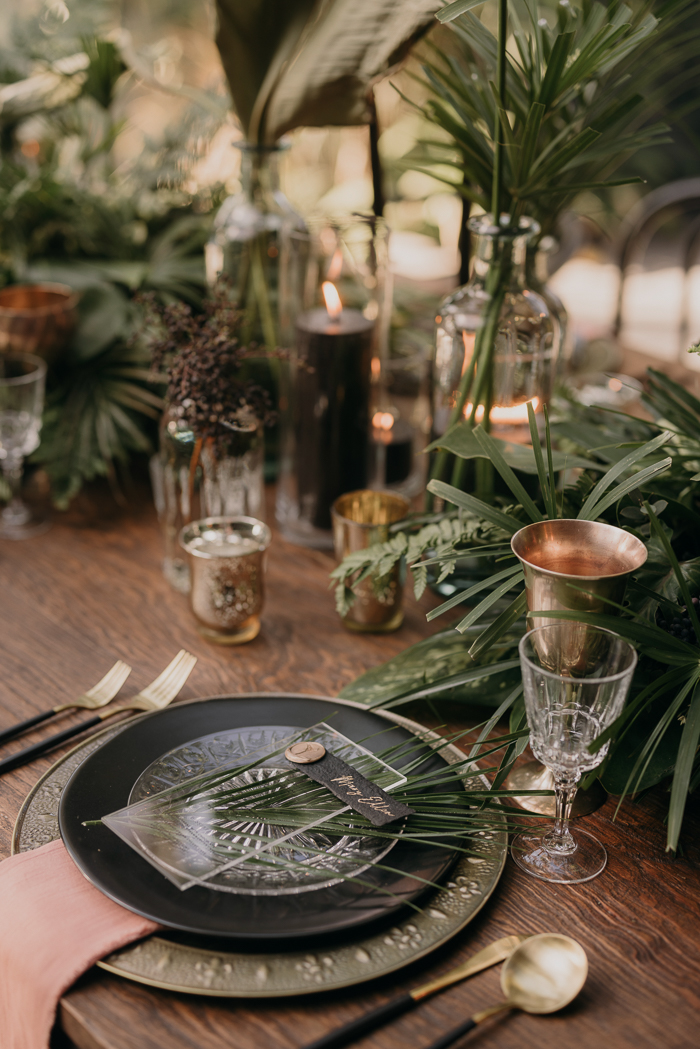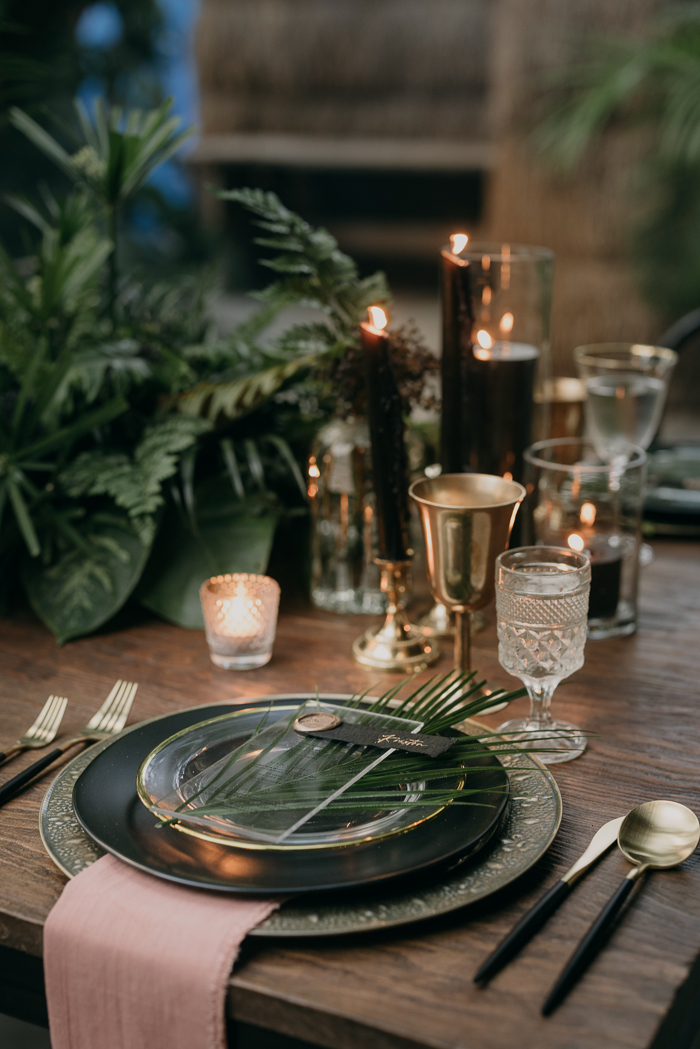 Shop Similar Cutlery Set: 1. JASHII Flatware Titanum Black Gold Cutlery Set 2. Matte Black Gold Flatware Set 3. Artthome Cutlery Set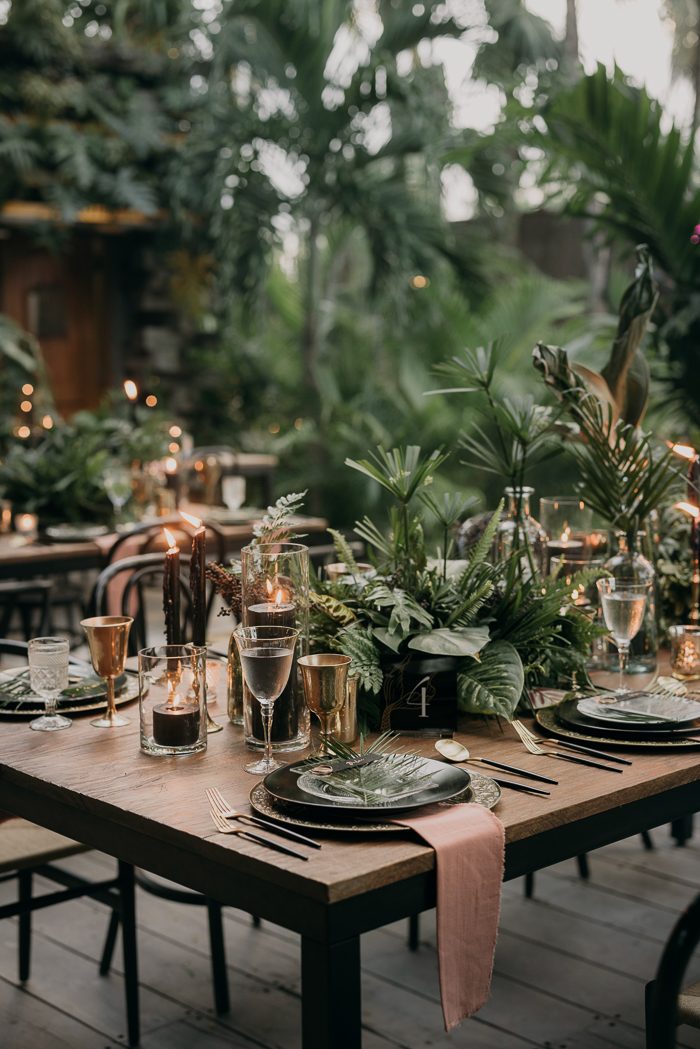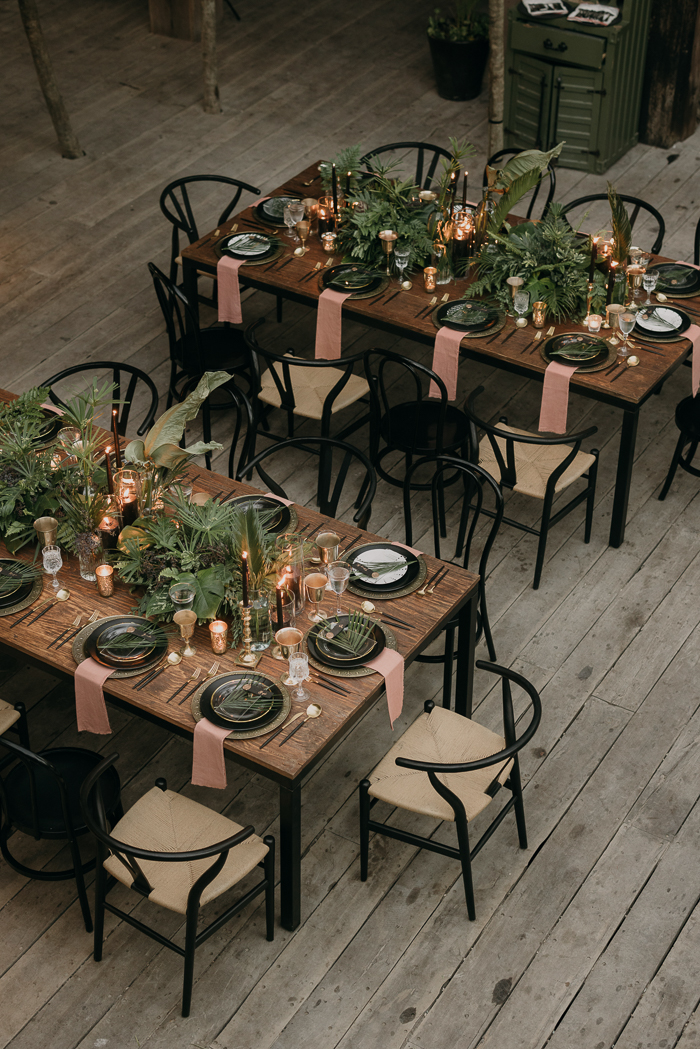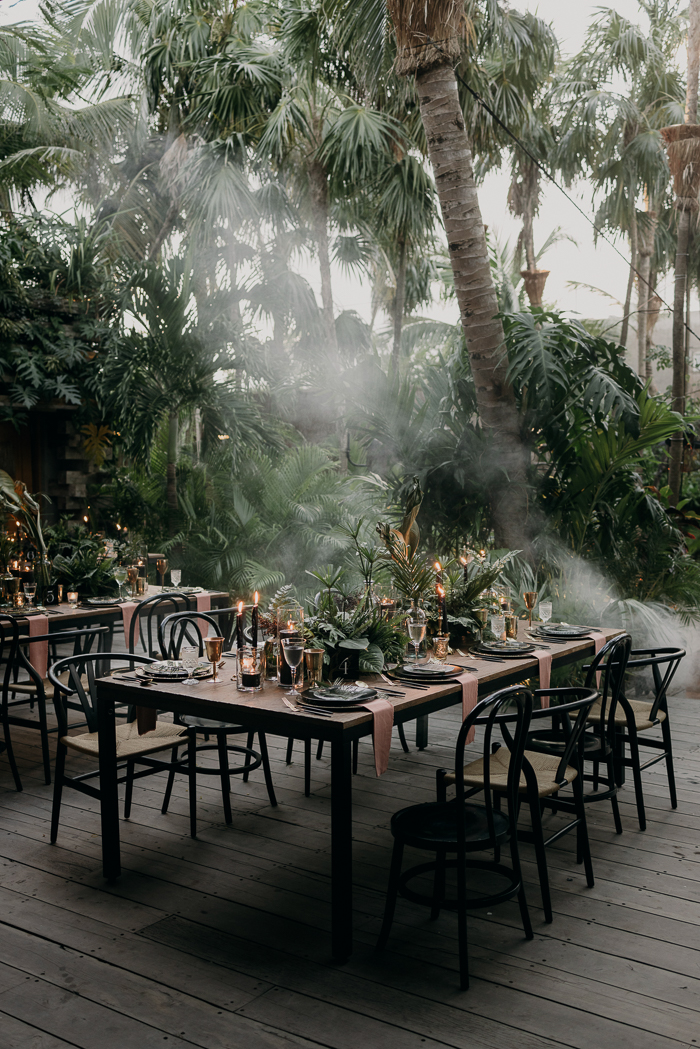 The All-Night Dance Party Was The Most Memorable Moment Of Their Tulum Jungle Wedding
The most memorable and fun was on the dance floor after our amazing sit-down dinner—having all our closest friends, letting loose, and dancing to the best music! Everything, in its own way, was incredible, and it all came together to make the best experience for our guests and us.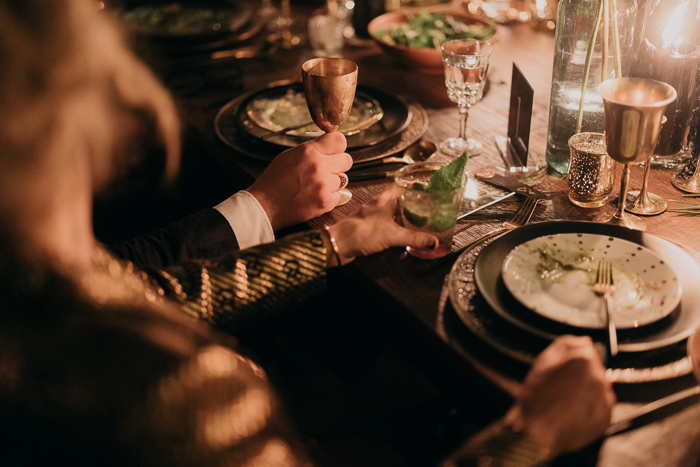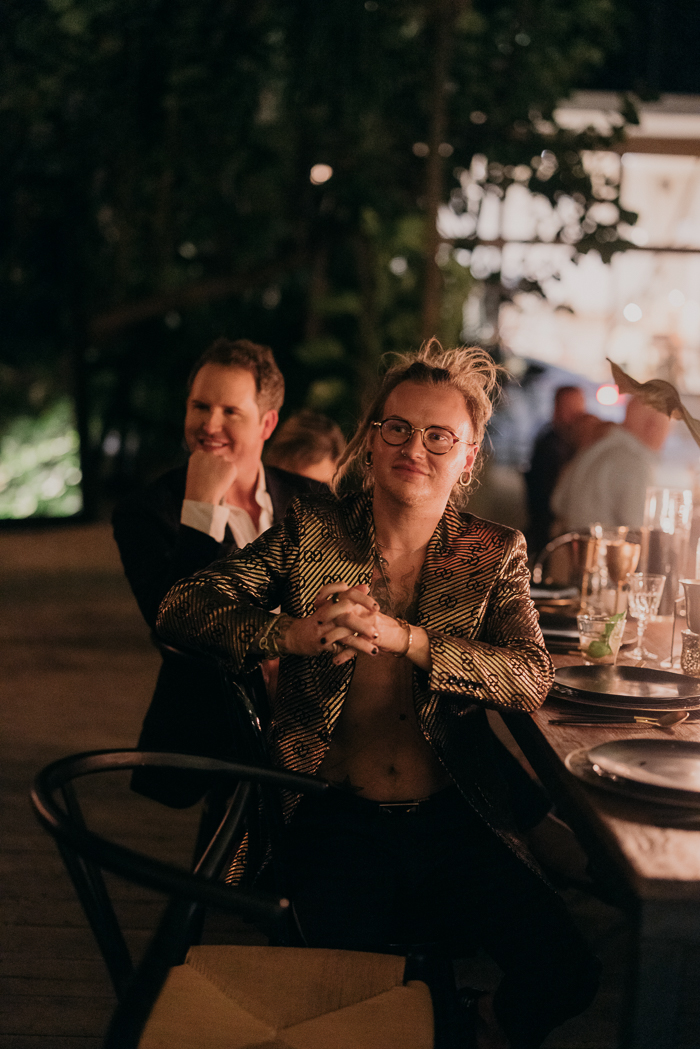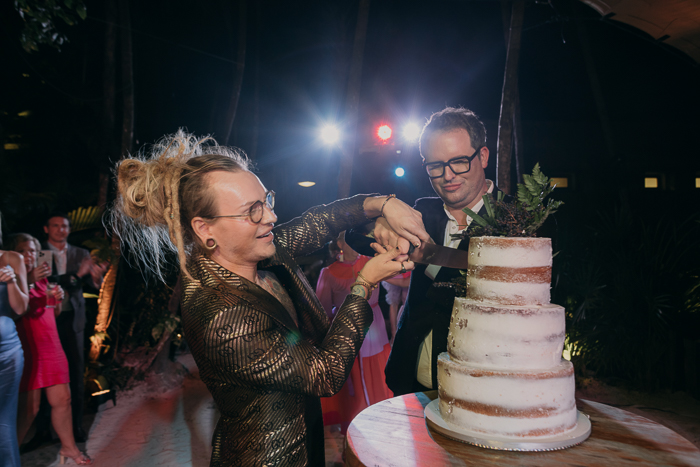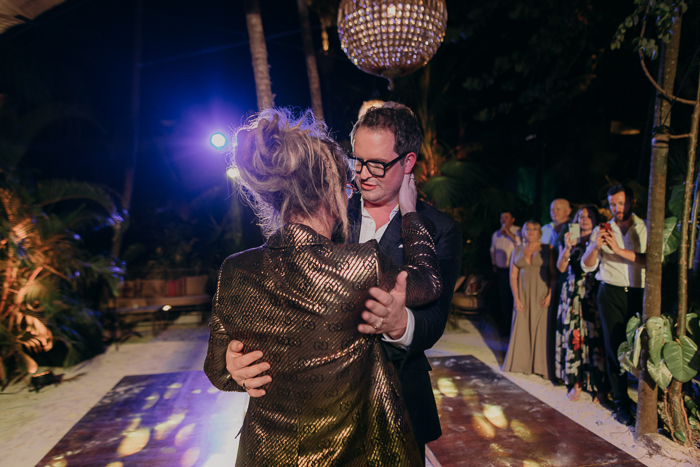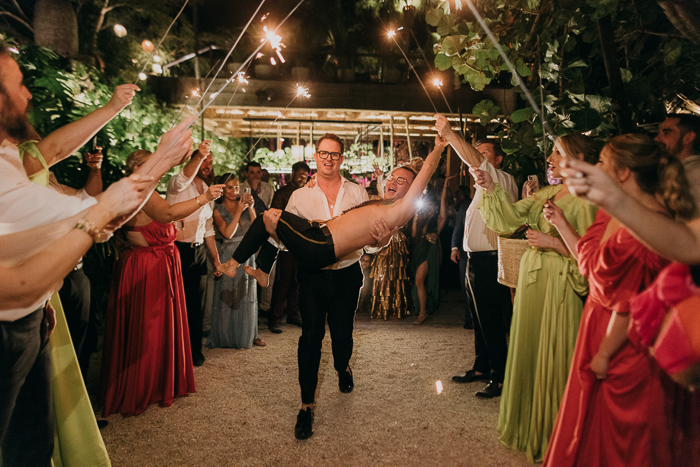 Congratulations to Lex and Chaz on their disco Tulum wedding at Nu Tulum. A big thank you to Pablo Laguia for capturing the vibe and energy of their special day. Of course, thanks to Maria Limón for sharing this with us. Lastly, a special shout out to Junebug member and planner Tailor Made Dreams for planning this celebration. To see more of their work, check out their profile in our directory of expert planners from around the world.
In addition to the comfort of knowing your destination wedding is in capable hands, hiring a professional planner will make executing your vision easier, ensuring the most enjoyable experience for everyone involved. Not sure where to begin your search? Check out our directory of trusted planners from around the world to get started.