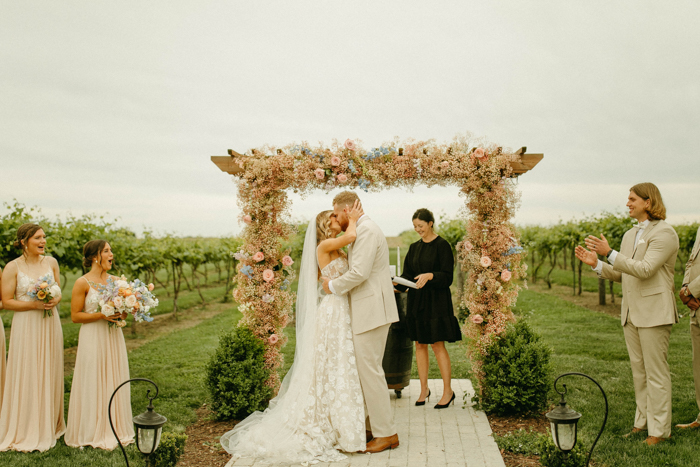 Planning a wedding on a budget doesn't mean you can't turn your wedding dreams into reality. This Harpor's Vineyard wedding is proof of that. With help from wedding planner Collected & Co, Nicole and Trevor achieved the two vibes they were hoping for—a boho sunset and a modern garden party.
To bring their modern garden party vibe to life CamBam Custom Floral created breathtaking floral arrangements and installations in a gorgeous pastel color palette. For the sunset vibes, Collected & Co used mustard and rust colors for the seating chart, wedding signs, lounge area, and linens.
On top of all the eye-catching details, Nicole and Trevor's family added a few surprises to make their wedding day even more special. Don't just take our word for it. Scroll down to see the photos captured by Cambria Shelley Photography.
The Couple:
Nicole and Trevor
The Wedding:
Harpor's Vineyard, New Virginia, Iowa, USA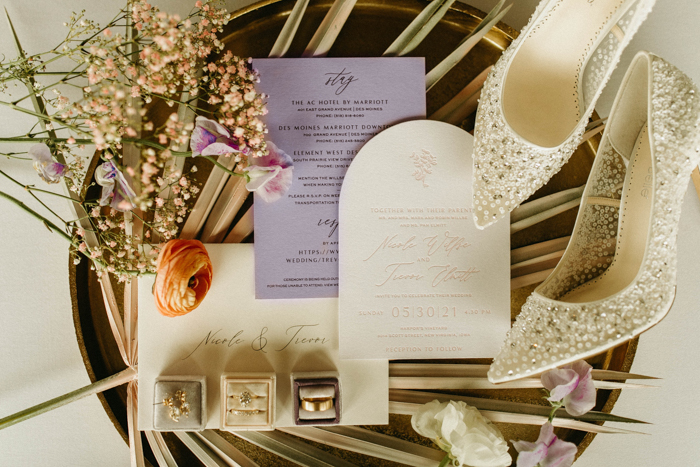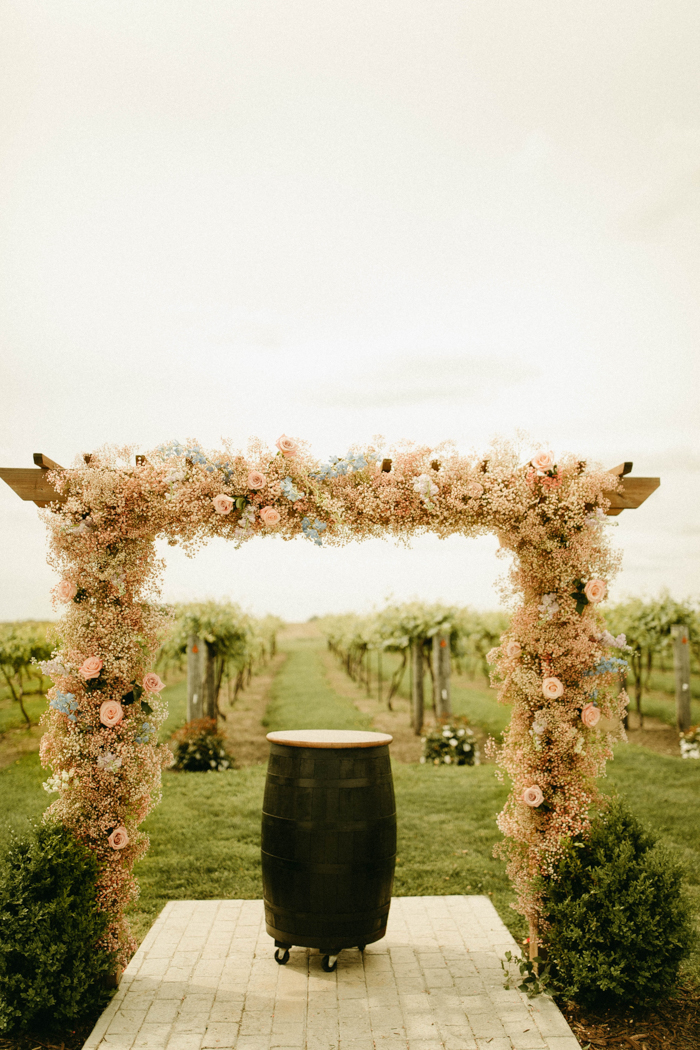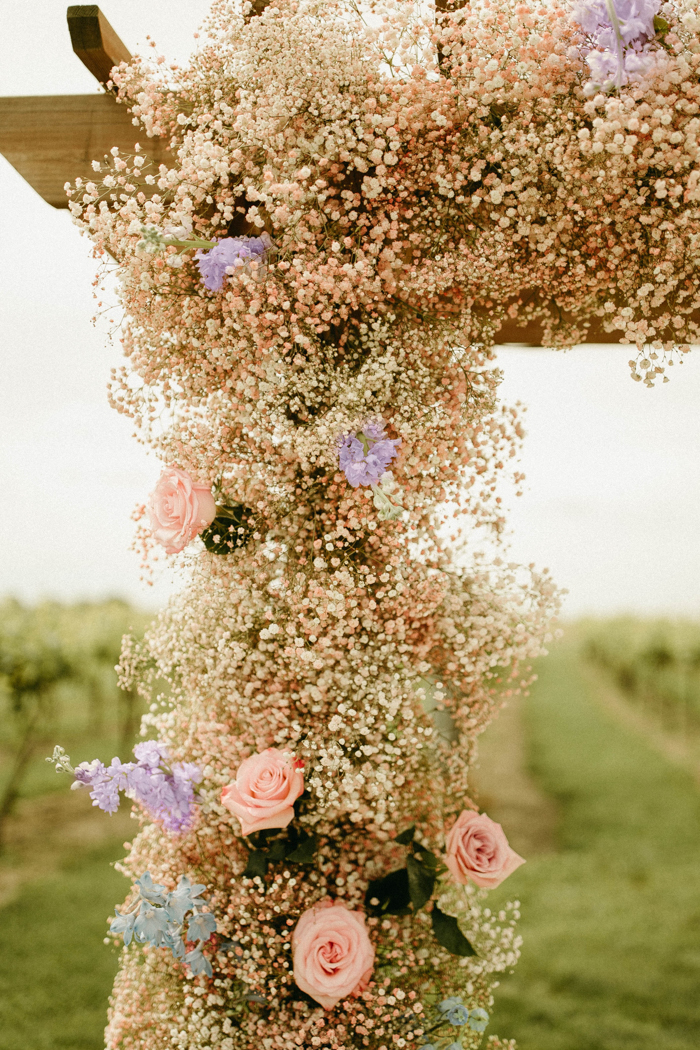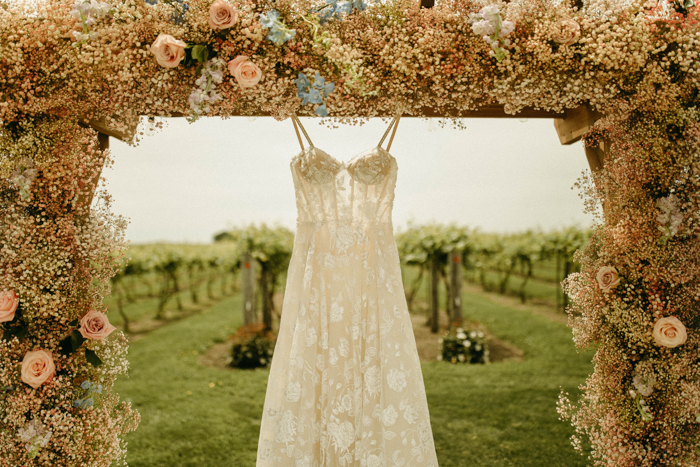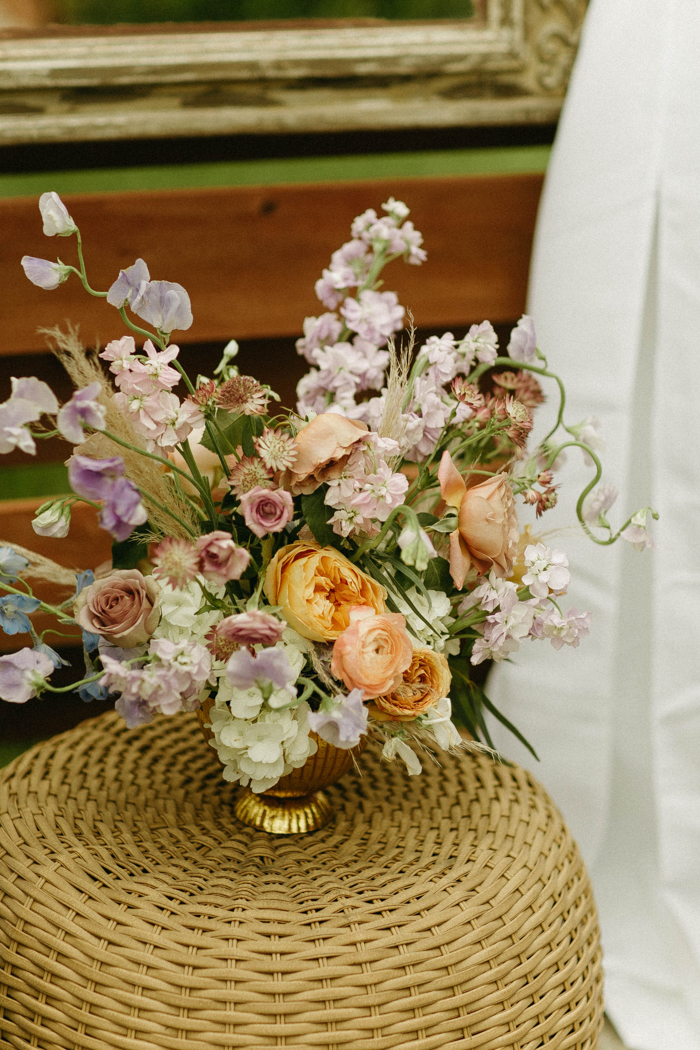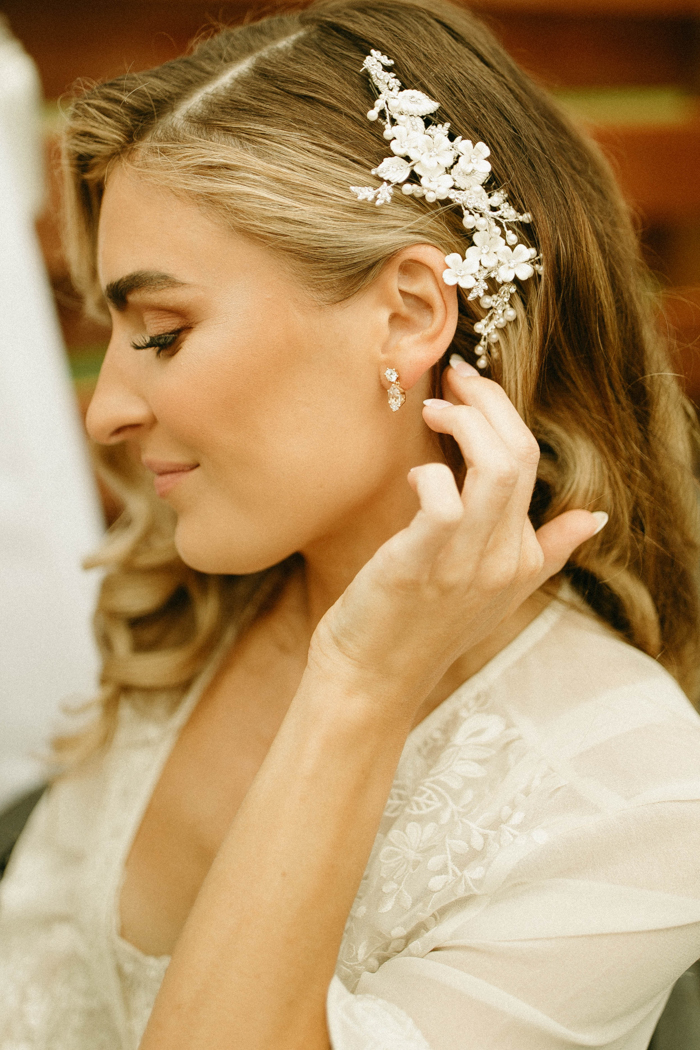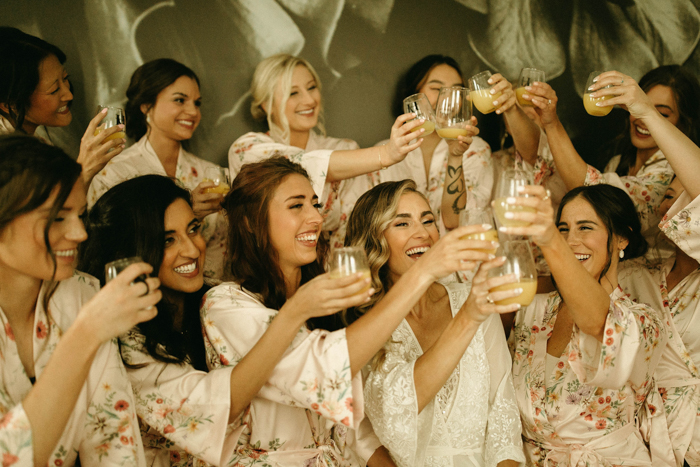 Eye-Catching Details of This Harpor's Vineyard Wedding
We're most proud of the event design. We had eye-catching pieces throughout our wedding. Our modern cake was presented on a floral acrylic cake stand to make it not only a dessert, but a piece of art. We also had a customized seating chart turned into a photo booth with a neon sign that drew people in. Finally, we used our florals to create a hanging installation over the head table and covered our arbor in textured baby's breath to make a statement throughout.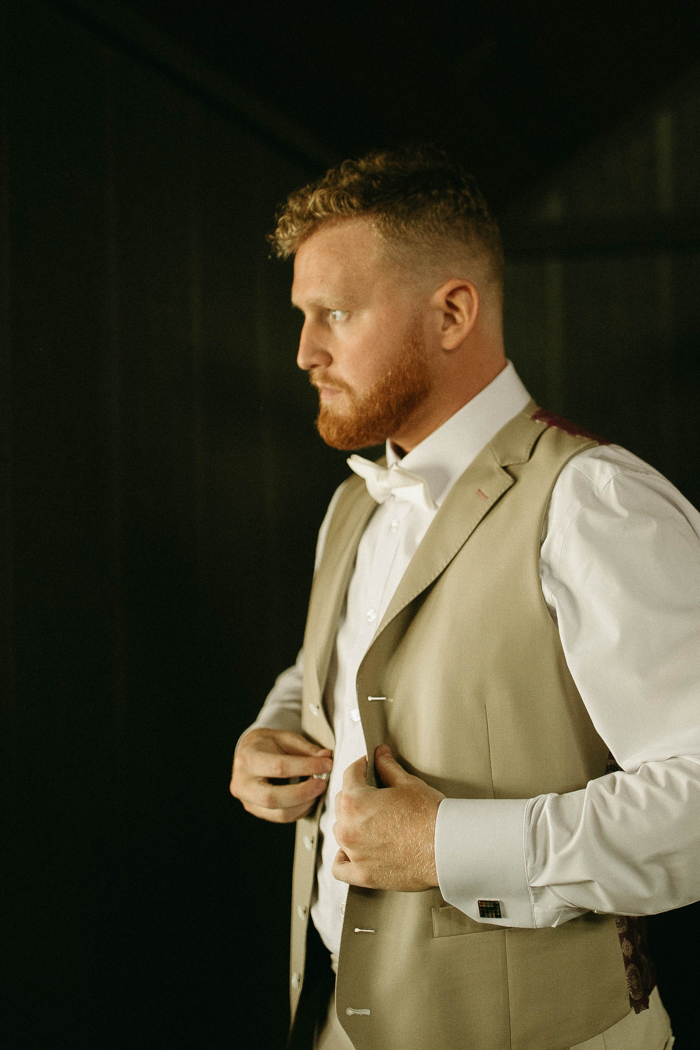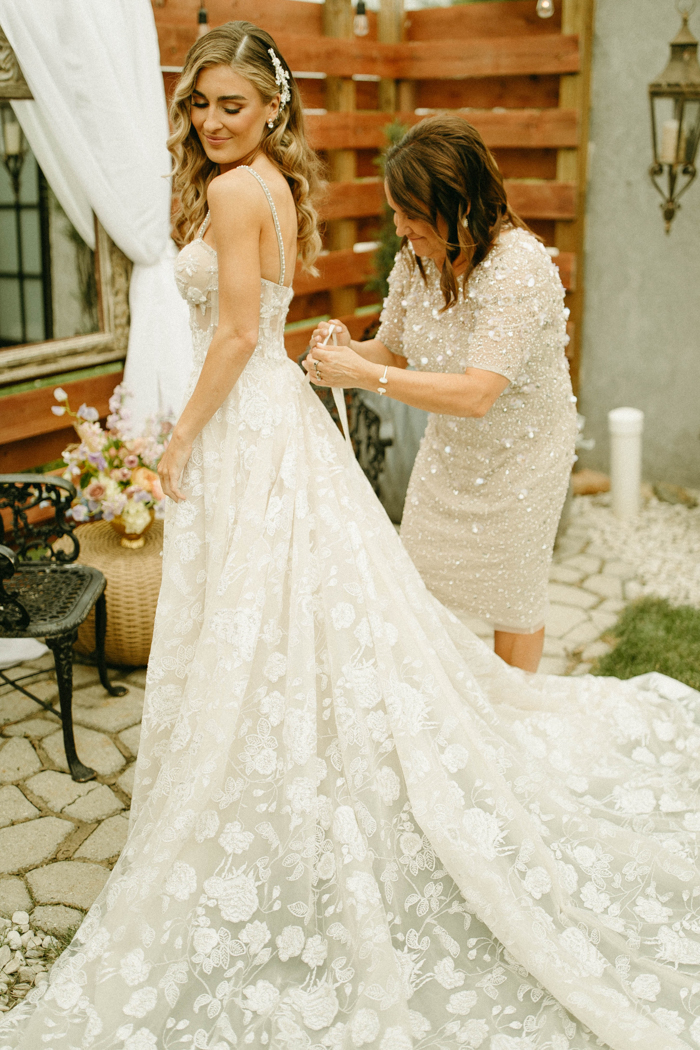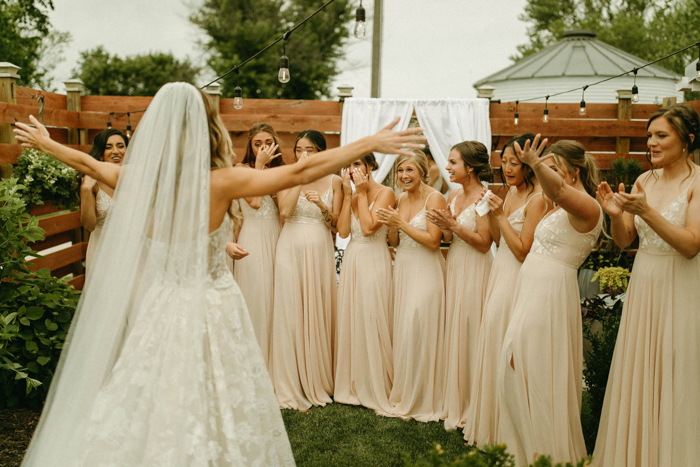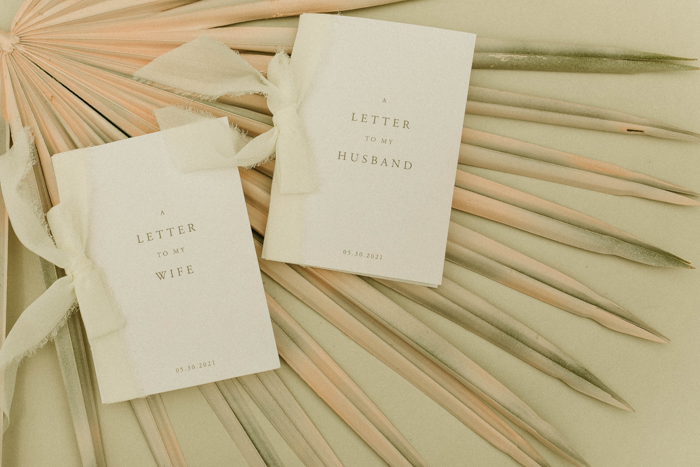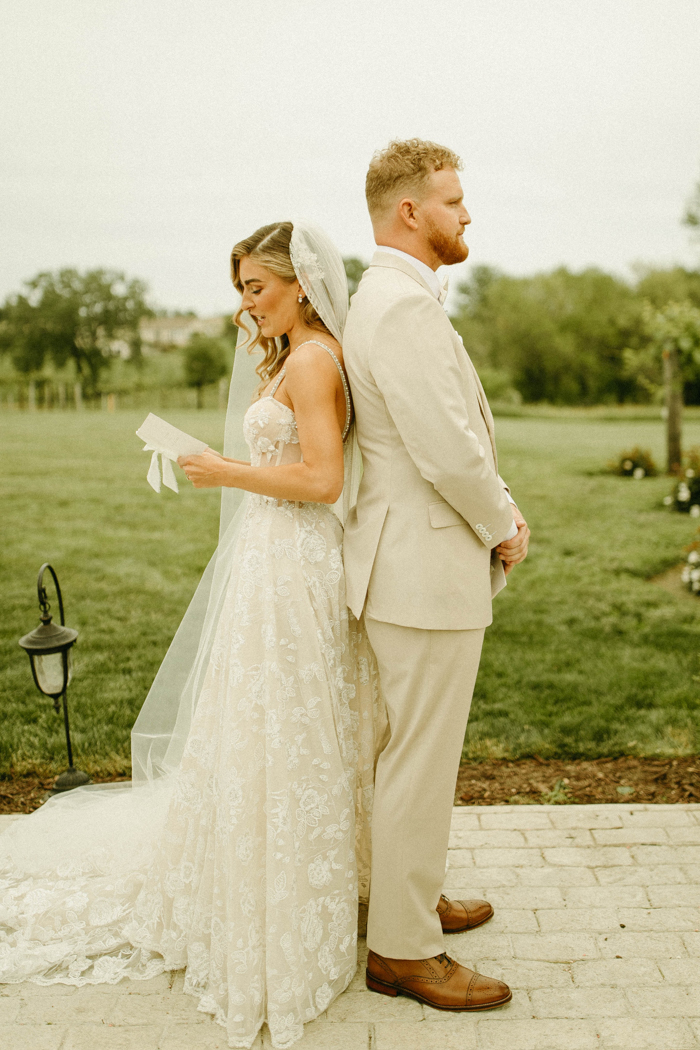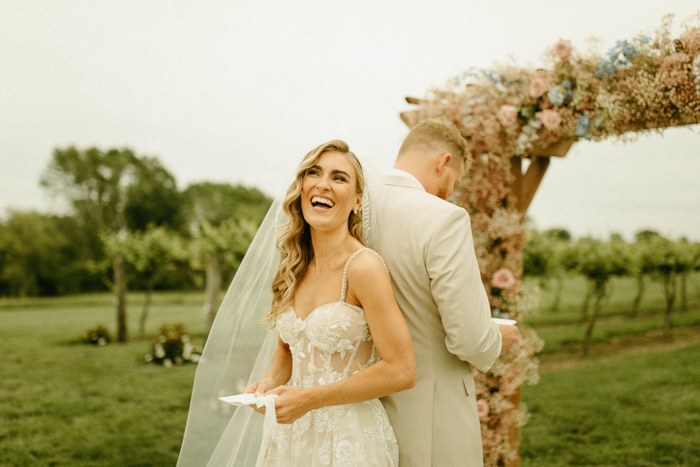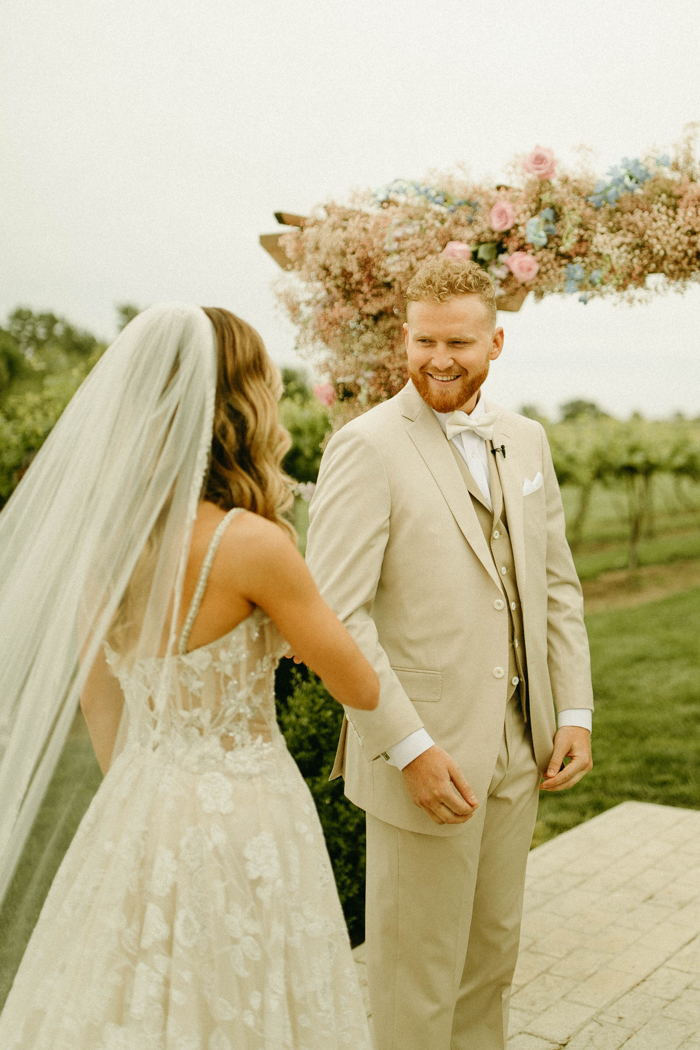 Wedding Day Surprises
Both of us lost our grandmothers who we were very close to growing up. On the day of our wedding, my mother presented me with my wedding dress. She had added a piece of blue floral fabric from one of my grandmother's shirts into my dress. I was also given my bridal bouquet with a locket pinned on it with my grandmother's picture in it. My husband also carried his grandmother with him by getting his grandmother's name stitched over his heart on the inside of his suit in her favorite color. We both were a little teary-eyed that day not having them there in person, but we knew they were watching over us and we were so blessed to be given small reminders of them that day.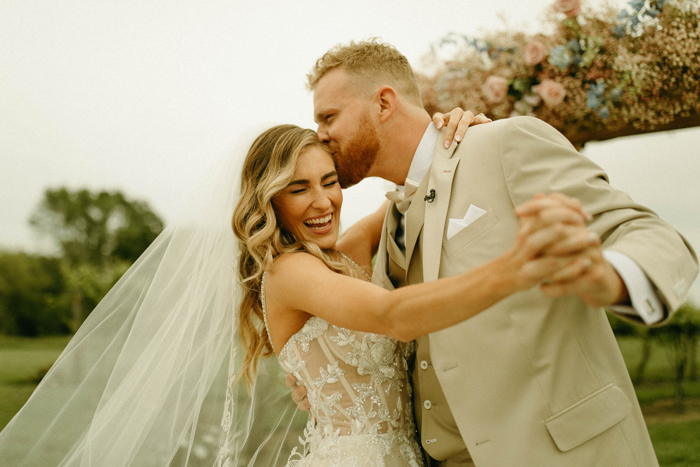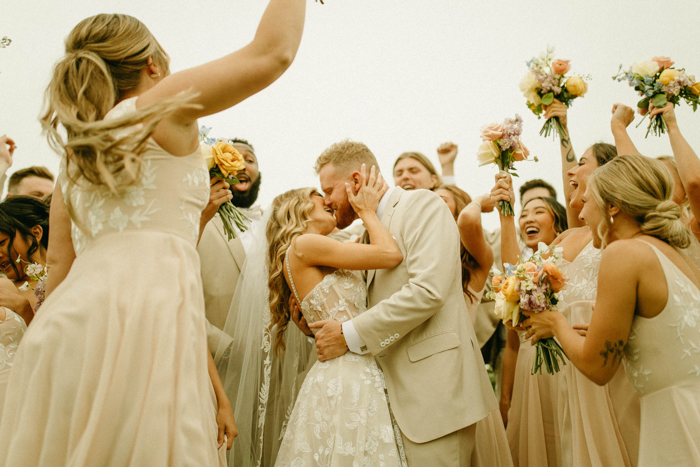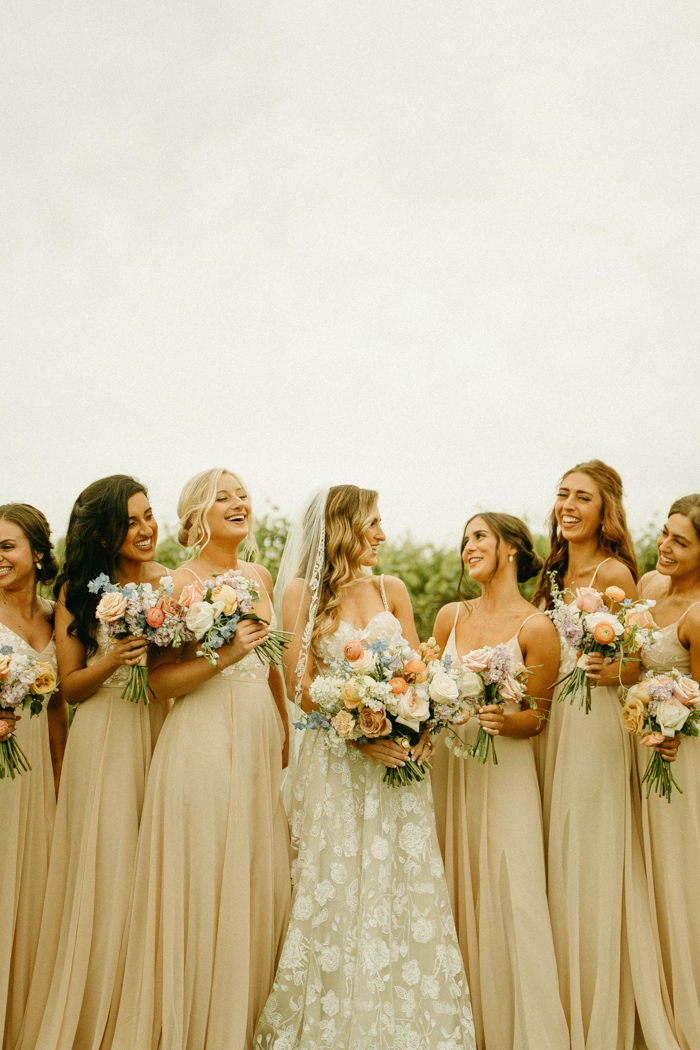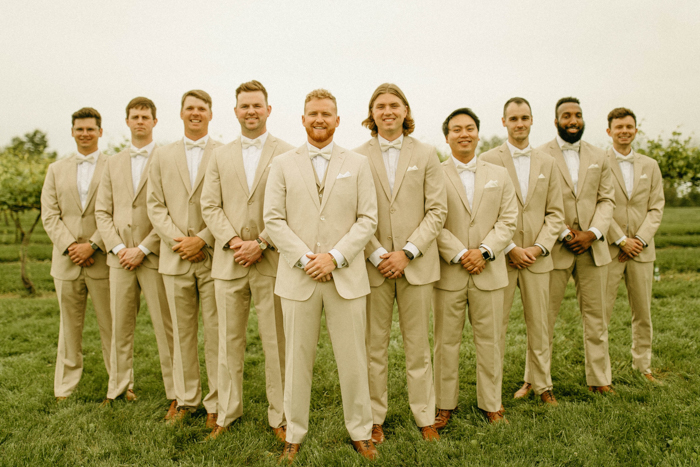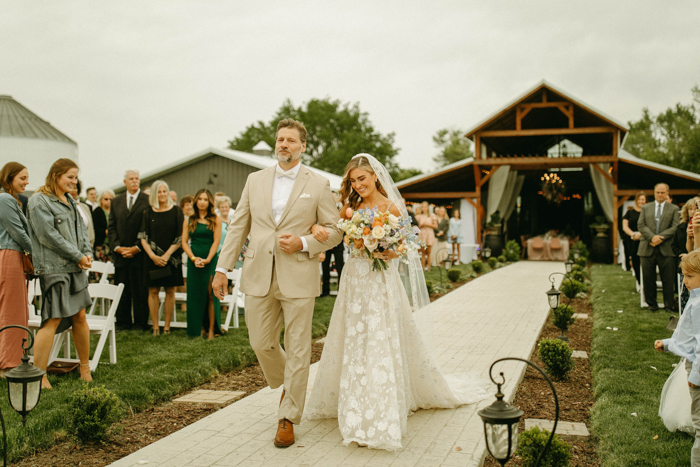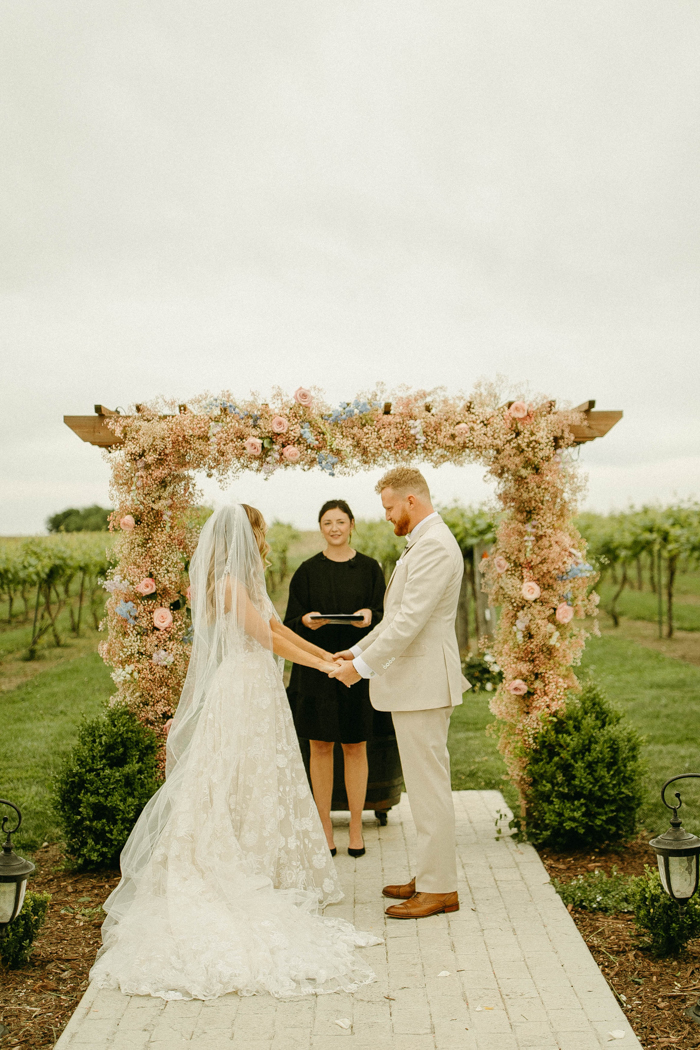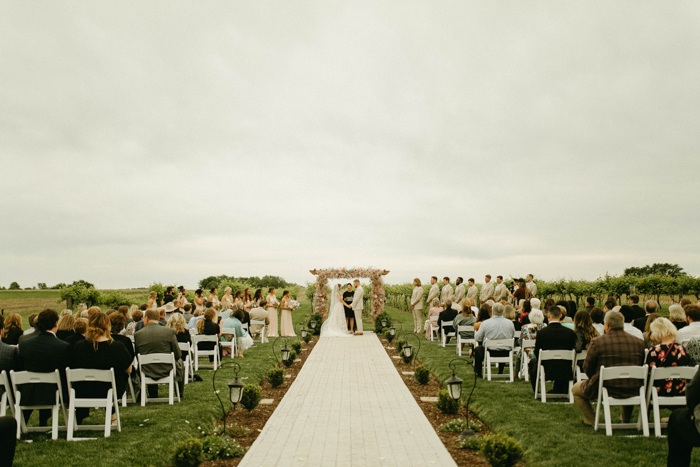 Plan Your Dream Wedding
I will share advice that Jacqueline, our event designer, shared with us. If you are planning a wedding on a budget it can still have all your dreamy details. Make the head table stand out and add all your dream details to that table while making the other tables more simple. Pick out what's most important to you and spend money on that over other things that you can live without. And make pieces reusable! We used our seating chart as a photo booth backdrop later in the night to save money.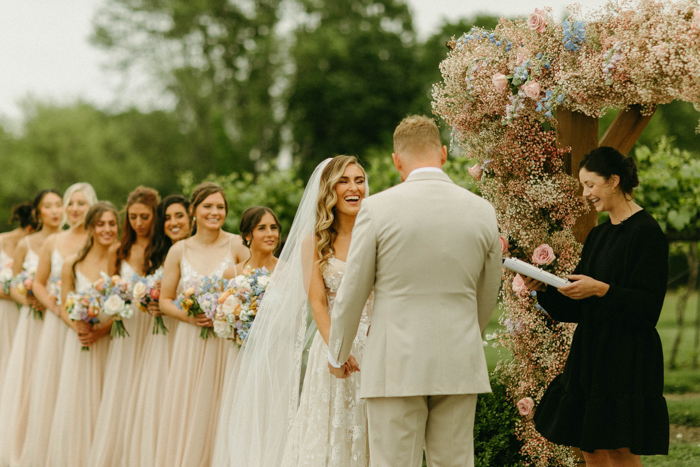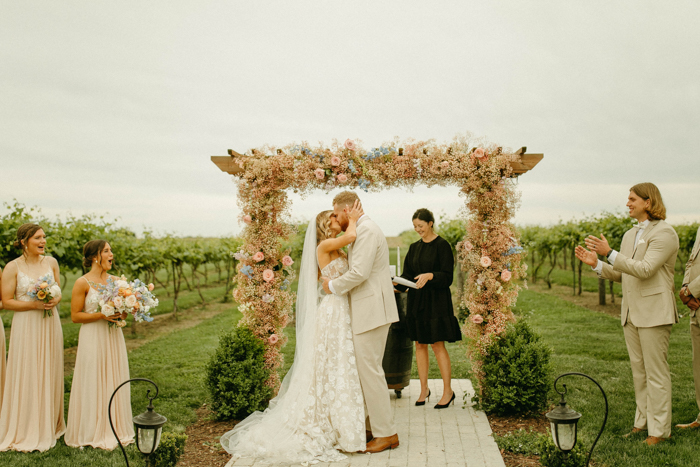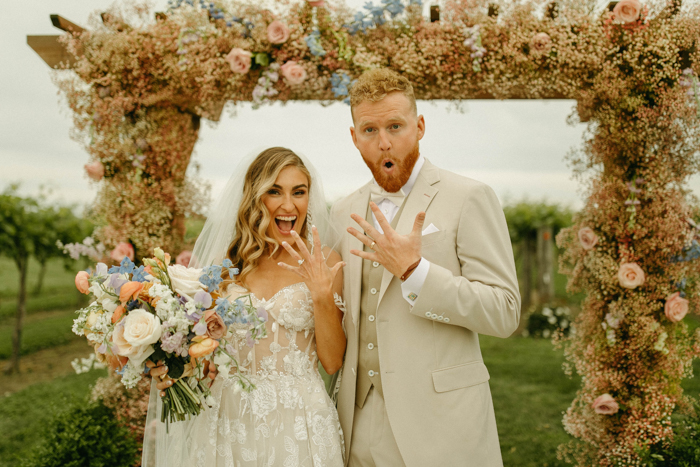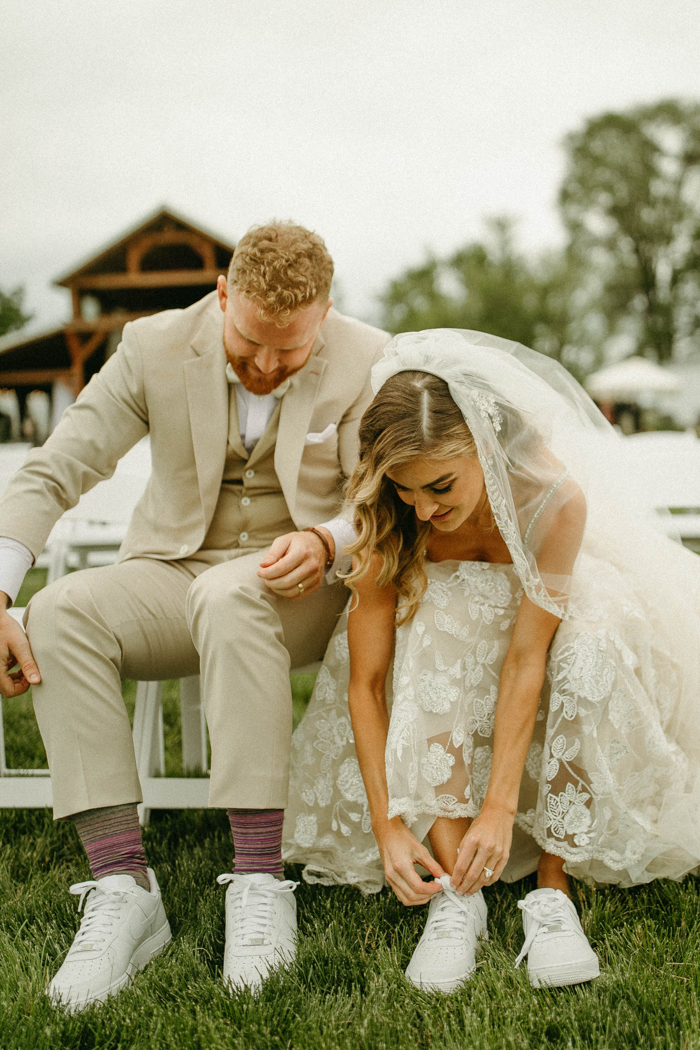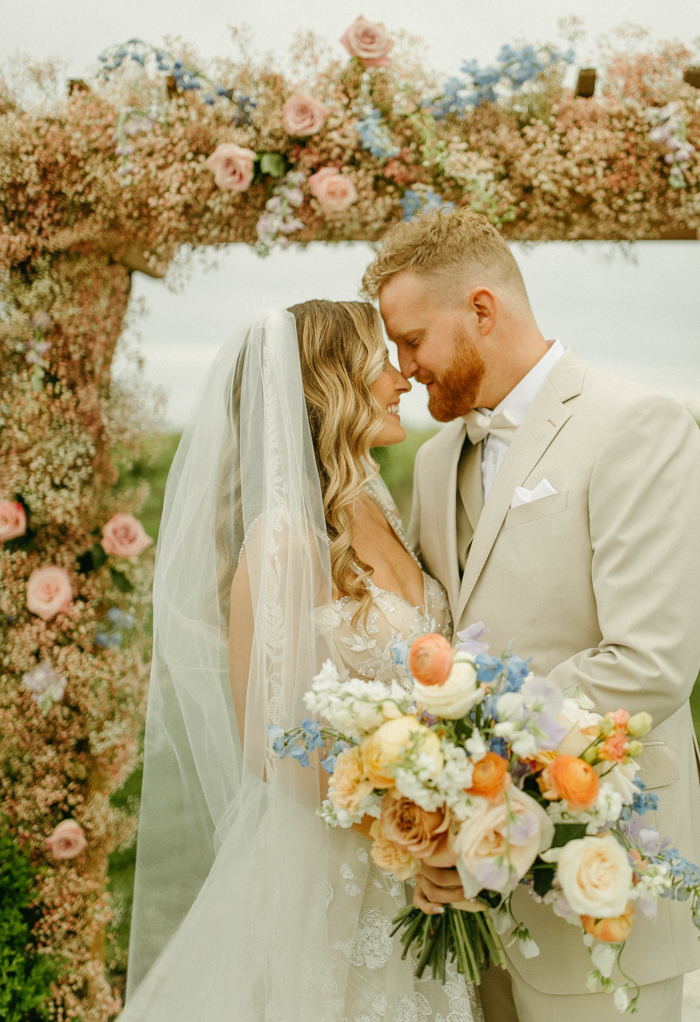 Once we got more into planning, I was having a hard time conceptualizing how everything would come together. That's why we hired Collected & Co. to help with the overall design. We went from a boho sunset vibe to a modern garden party with a twist. They helped pull together a more vibrant color palette of pinks, lilacs, blues, and yellows to really tie the look together. To make it more modern than a classic garden vibe, our florist, CamBam Custom Floral, added in painted baby's breath and dried palm spears.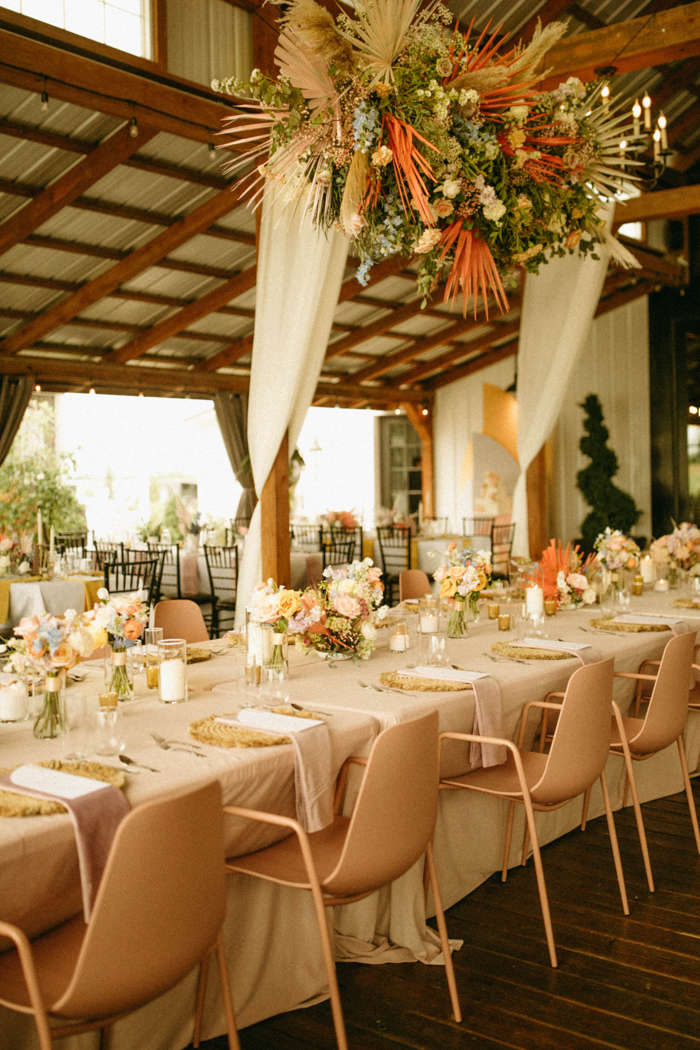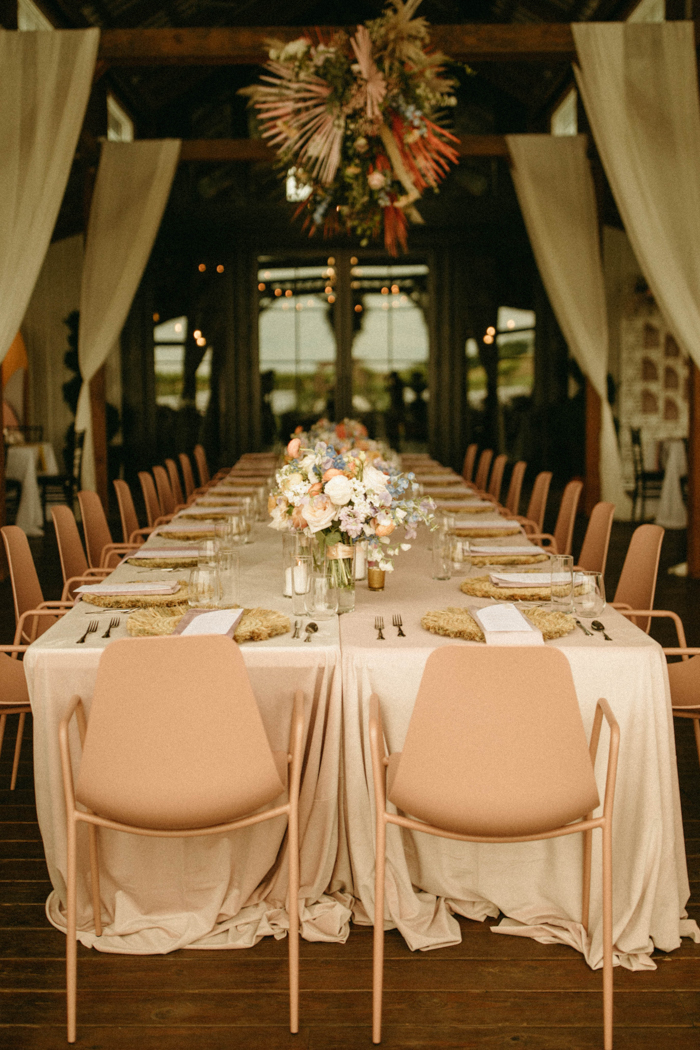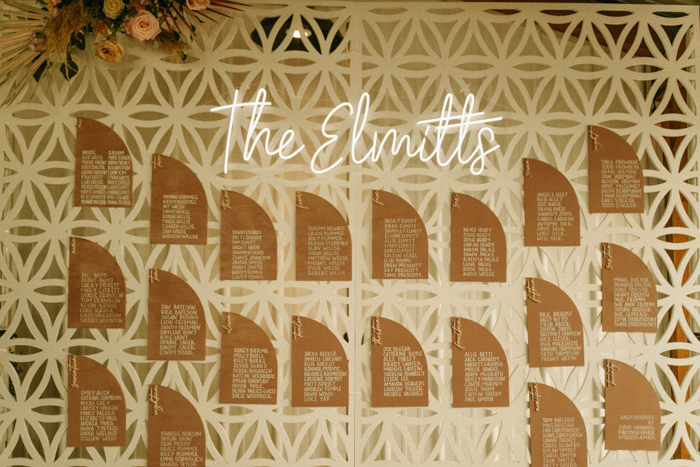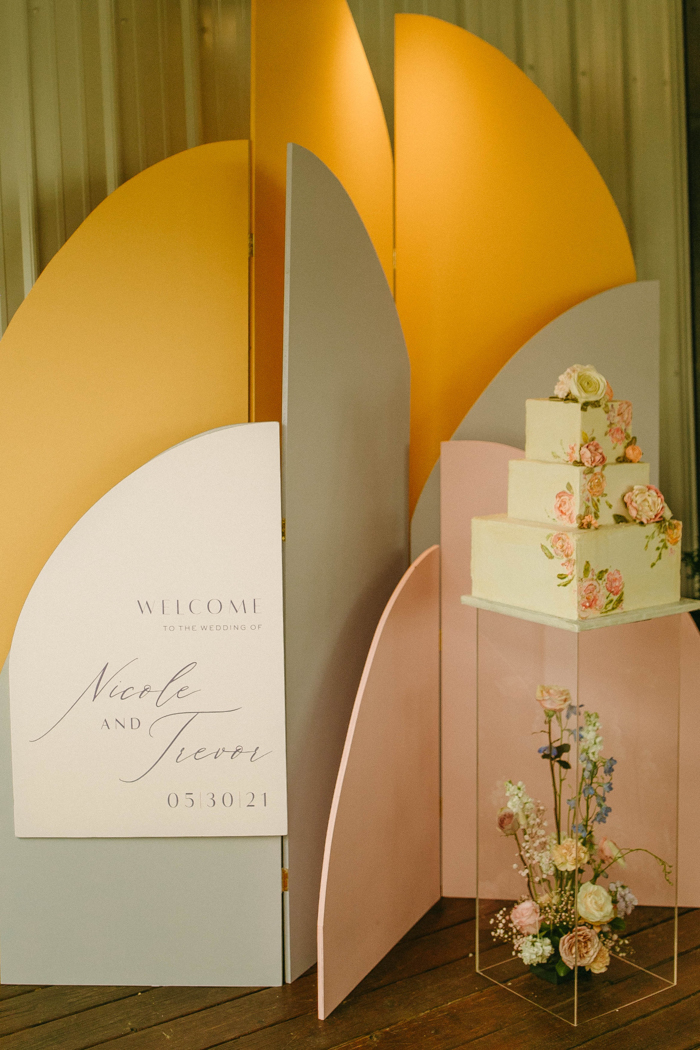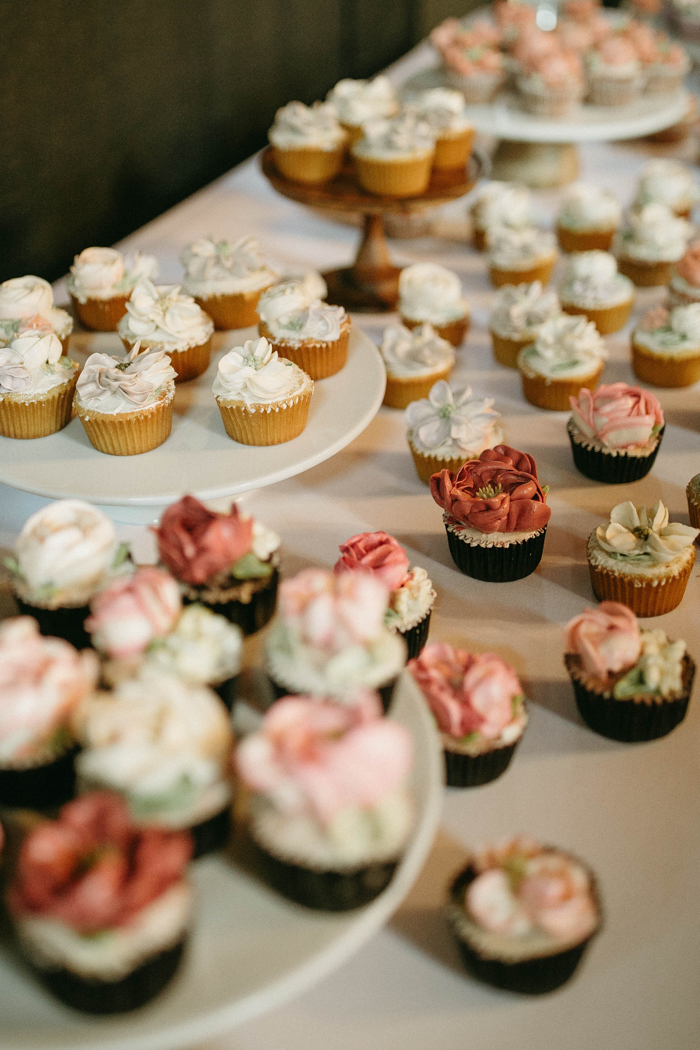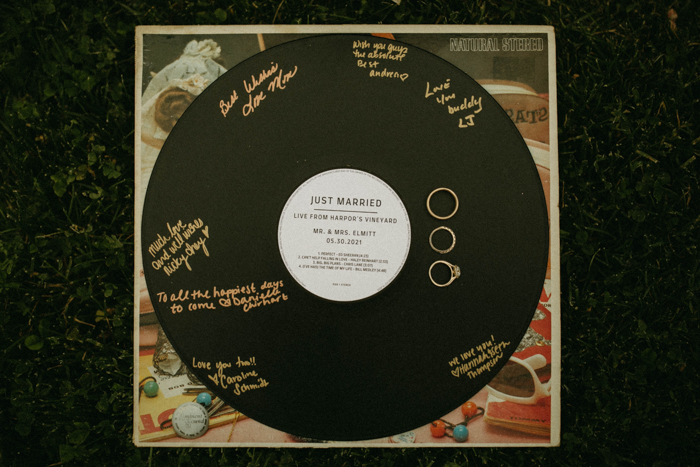 Dancing All Night Long
I think we would both agree that when we looked out on the dance floor at the end of the night we could not believe all the energy and love that filled the room. I teared up at the end of the night because I knew we would probably never again have all of our favorite people in the same room at the same time. It truly was the people that made our day so special and memorable.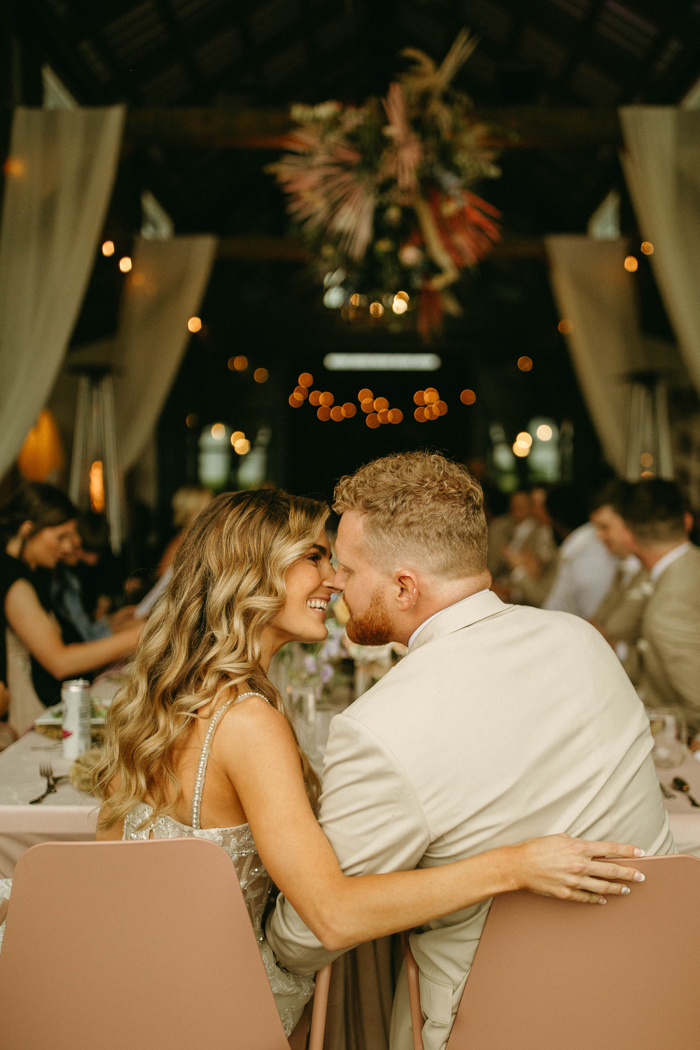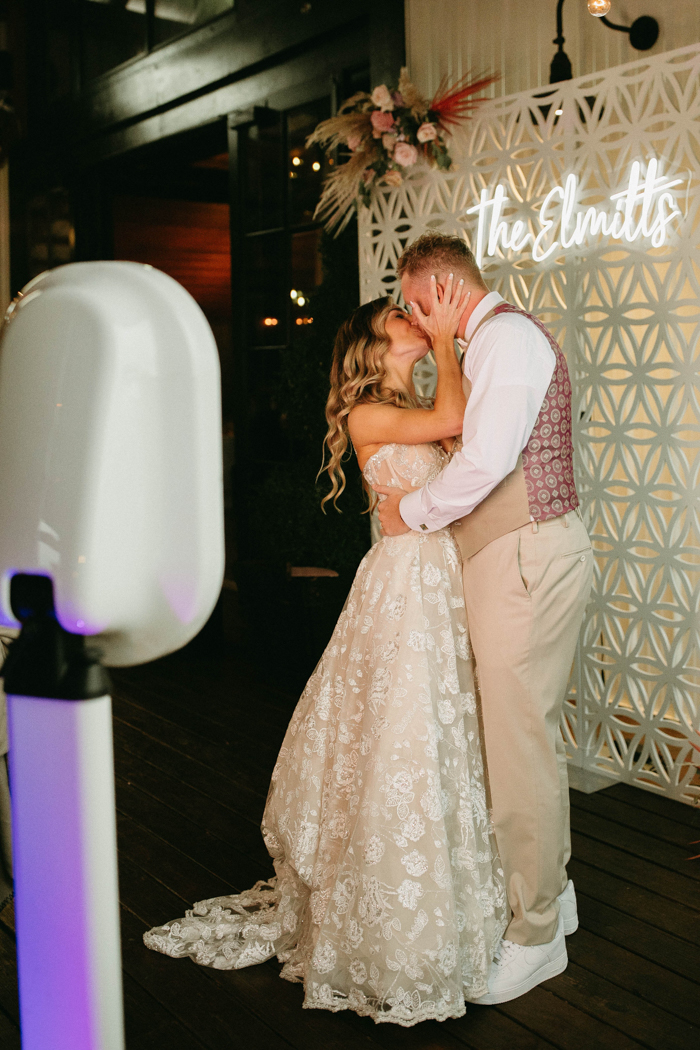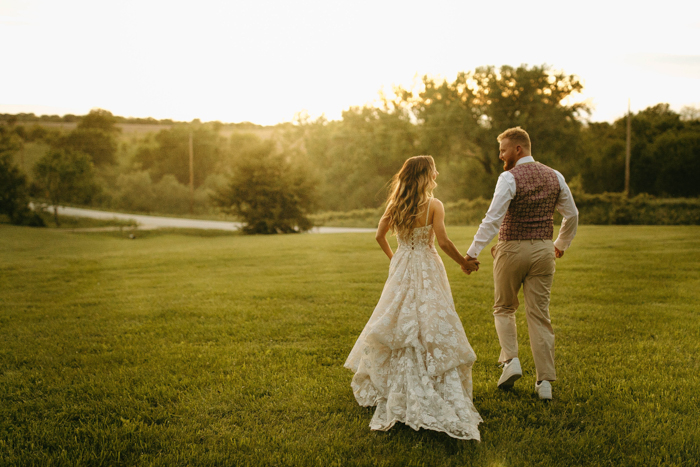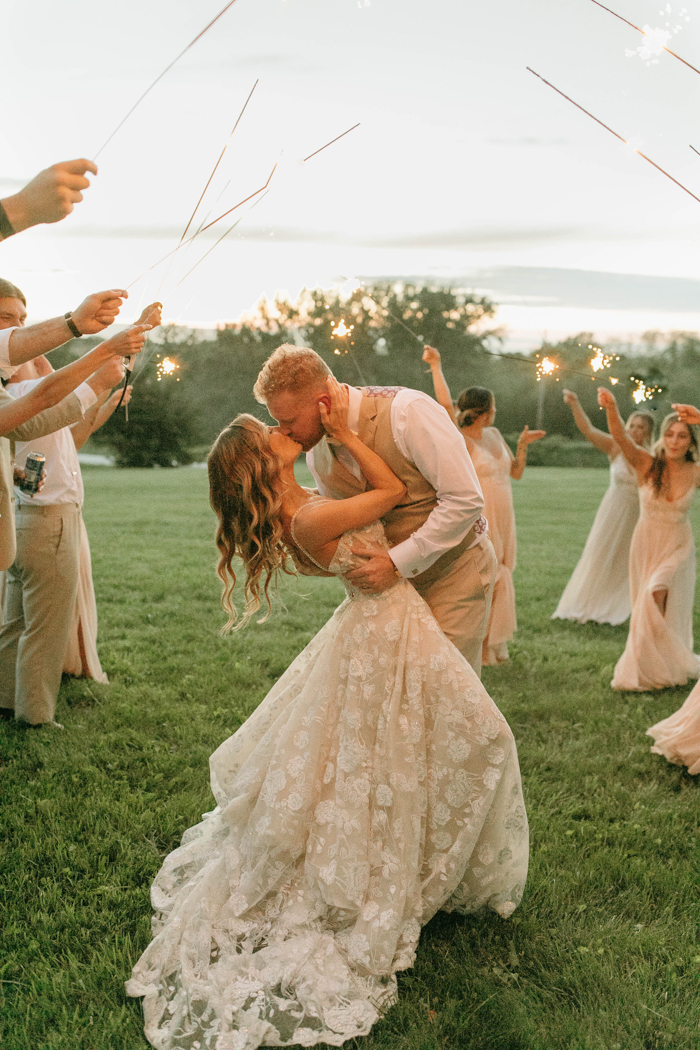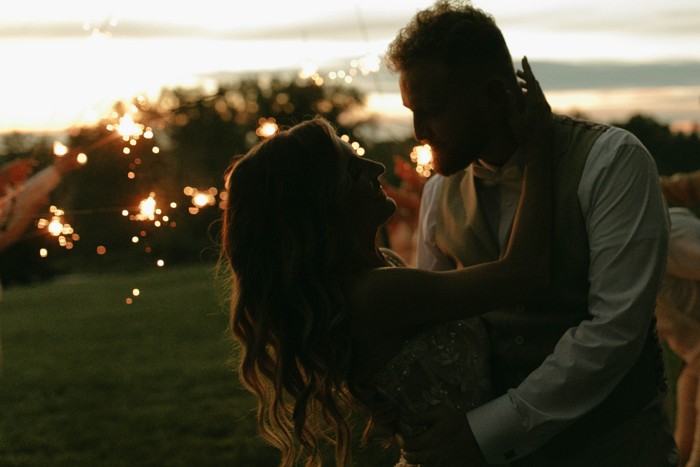 Congratulations to Nicole and Trevor on their dazzling Harpor's Vineyard wedding! Special thanks to Cambria Shelley Photography for capturing this perfect example of turning wedding inspiration into reality on a budget!
Taking all your saved wedding inspirations and turning them into your dream wedding should be a fun project, not a chore. If you're not sure how to make your Pinterest boards a reality, start by creating your wedding budget and then start a mood board of things you like. And if you need additional guidance, consider hiring a wedding planner who can help make your dreams come true.