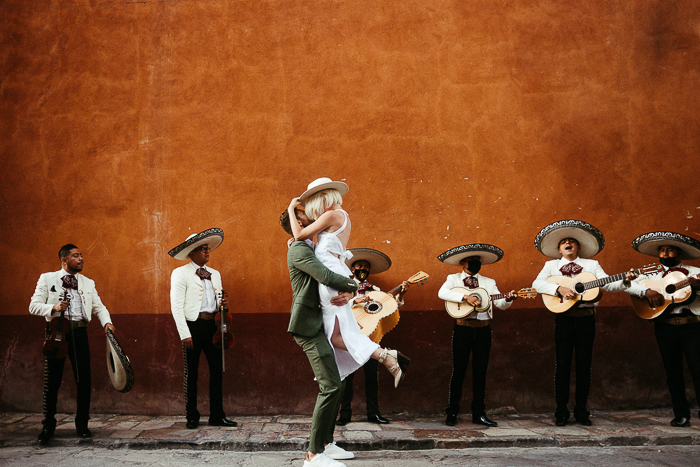 For Josie and Robert, it was quite the wedding journey. After the heartbreak of having to postpone to a later date, the pair finally had the intimate getaway celebration they've always wanted. In a colonial estate in the middle of town surrounded by cobblestone streets, hand-carved monuments, and cathedrals, their whimsical micro wedding in Casa Chorro was vibrant, festive, and magical. It started with a mariachi band welcome and a stunning rooftop party with panoramic views of the rural areas and the golden sunset as their backdrop.
Set among the lush green gardens of the property, the couple exchanged emotional vows under a canopy of overgrown greenery and florals. The following reception featured colorful foraged floral arrangements on long wooden tables filled with candles. Meanwhile, irresistible seasonal Mexican dishes turned their reception into a true fiesta. The couple danced the night away, surrounded by their closest loved ones at their favorite place.
If you think dreamy destination weddings in Mexico are only limited to the beaches, think again! Fall in love with the art, culture, and architecture of San Miguel de Allende with these gorgeous photos captured by Junebug member Mariana Pierce.
The Couple:
Josie & Robert
The Wedding:
Casa Chorro, San Miguel de Allende, Mexico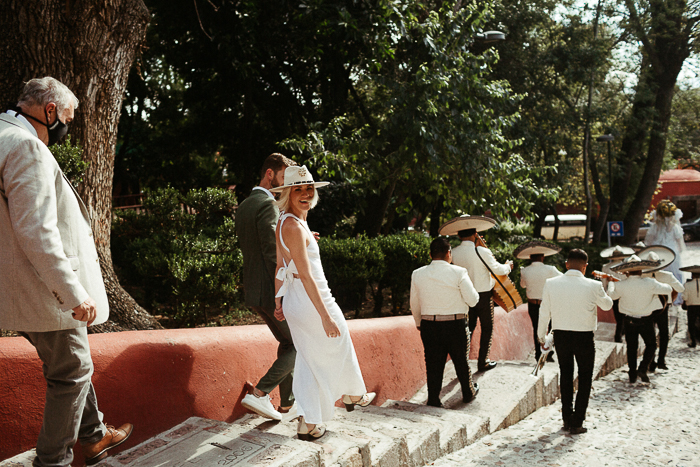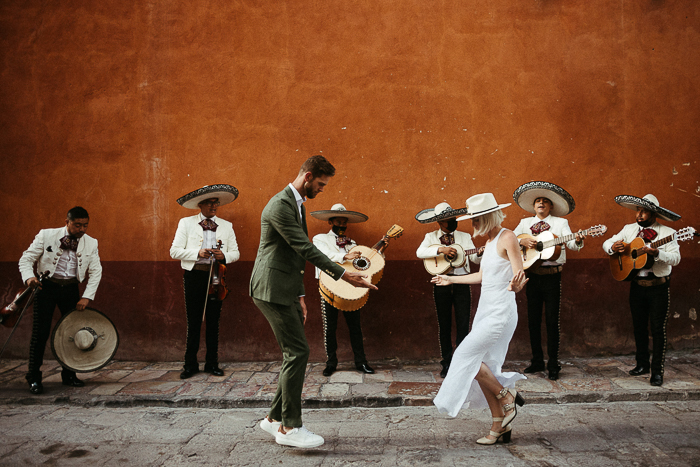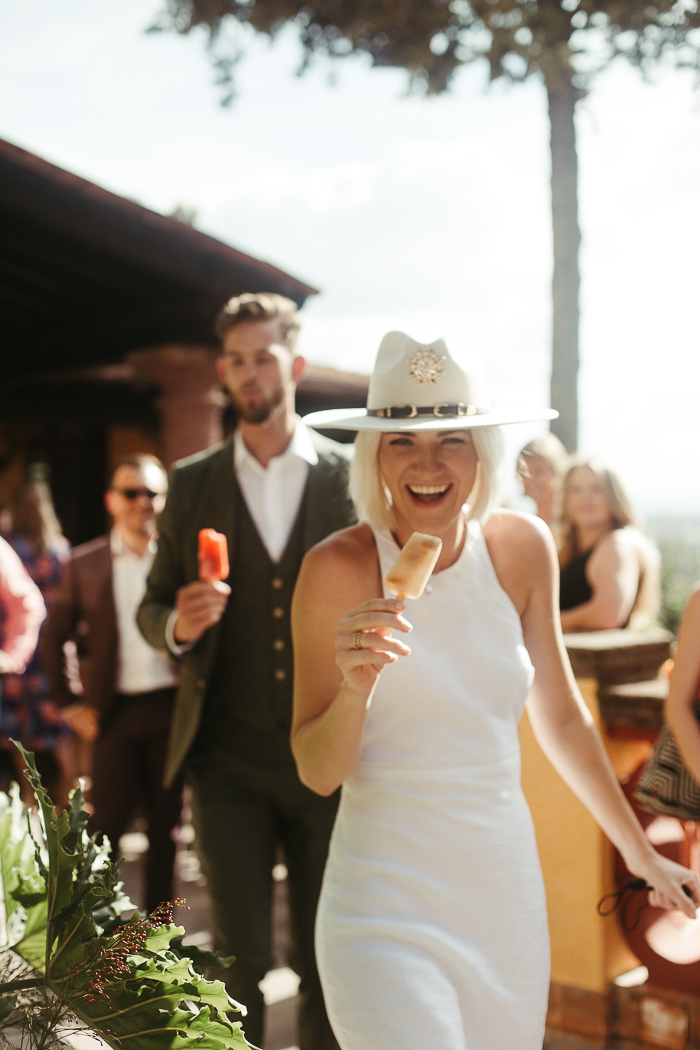 Shop similar hats: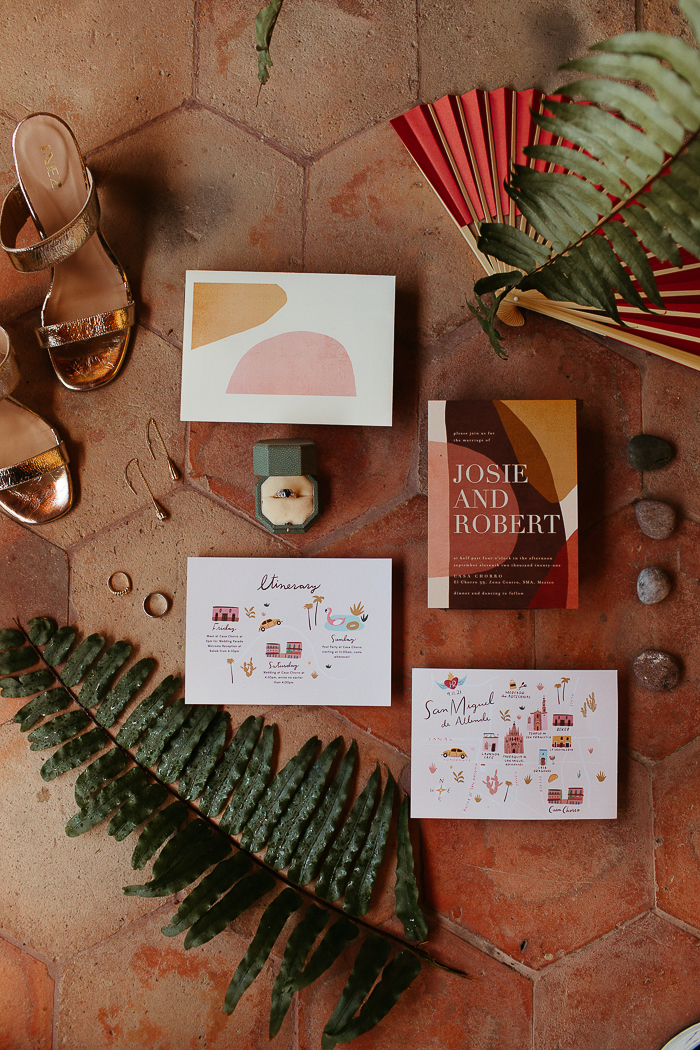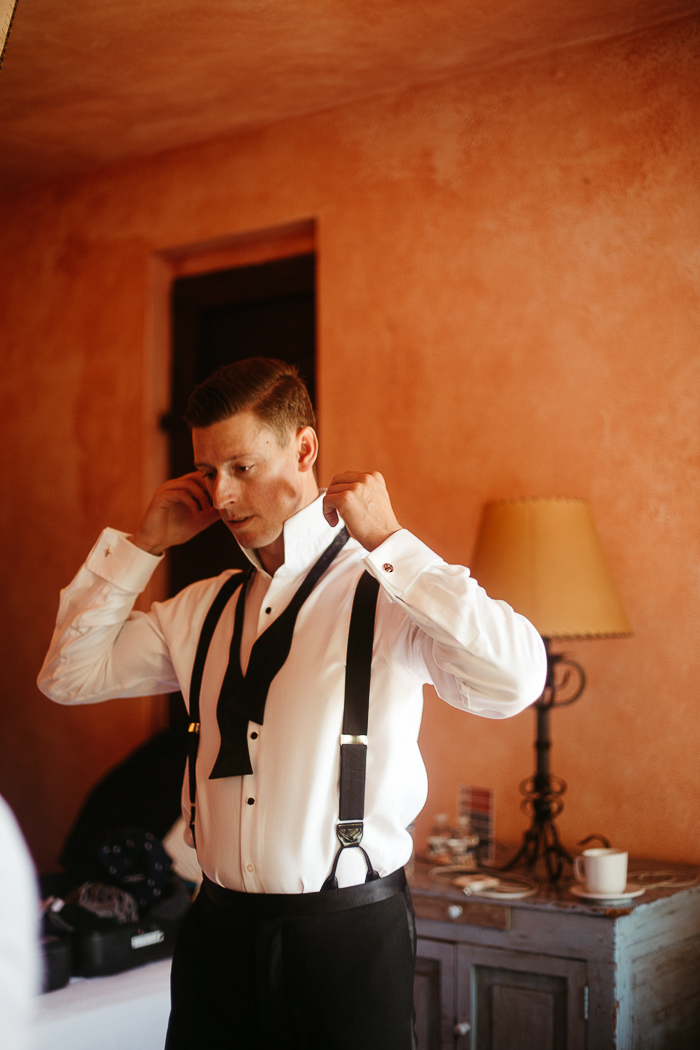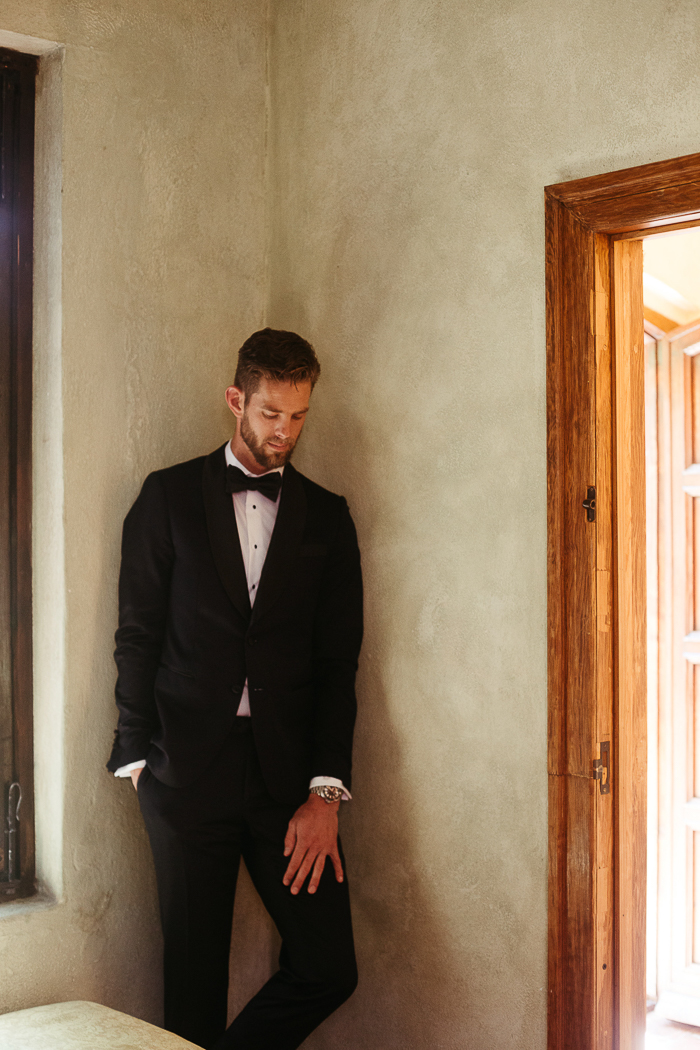 Surprising Their Guests With Their Whimsical Micro Wedding In Paradise
Our guests fell in love with San Miguel when initially they couldn't understand why we didn't choose a coastal location. We feel most proud of that. We had friends looking at real estate and other friends already excited about when we could all go back again. And we had one set of friends who wanted to cancel their already planned wedding and have a wedding in San Miguel and hire Mariana. What a great compliment. It was the first vacation most of our guests had taken since COVID. We got a small legal wedding for my aunt and grandmother, two blocks from where my parents had first met. We got the bigger wedding we wanted in our favorite place. We got to introduce people we love to a town we love, and they all loved it. Not everyone realizes how great Mexico is outside of the beaches.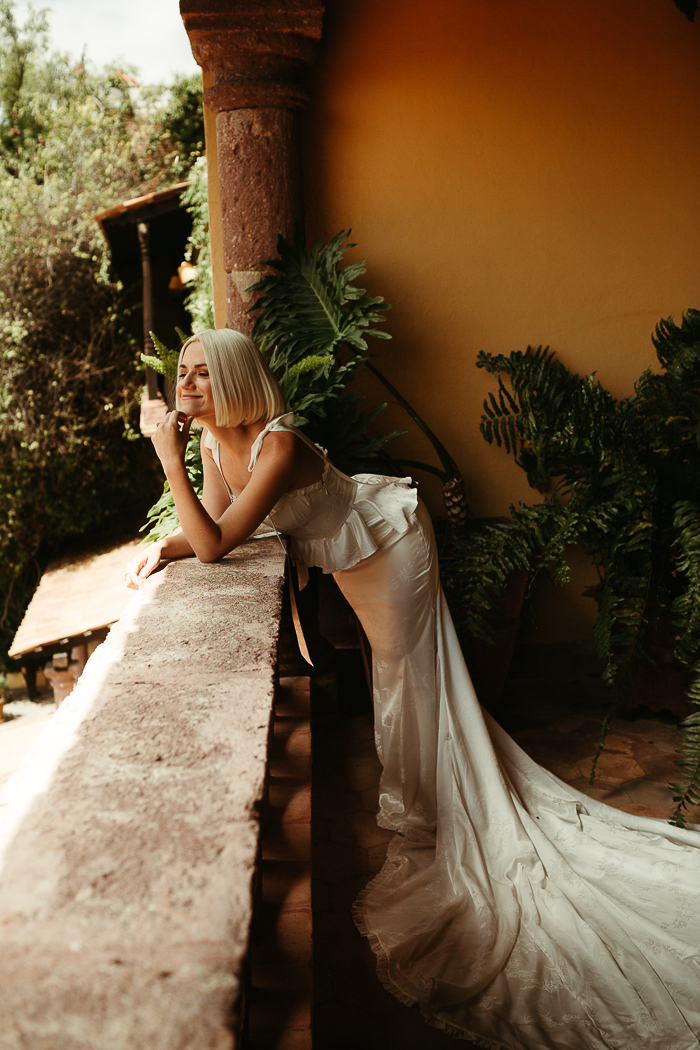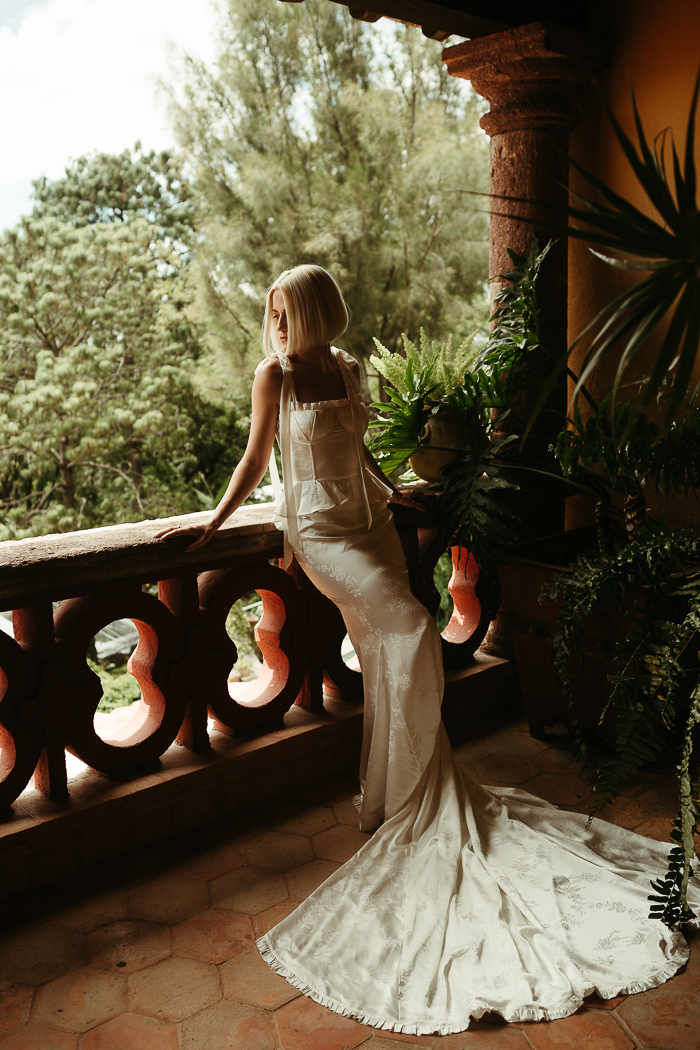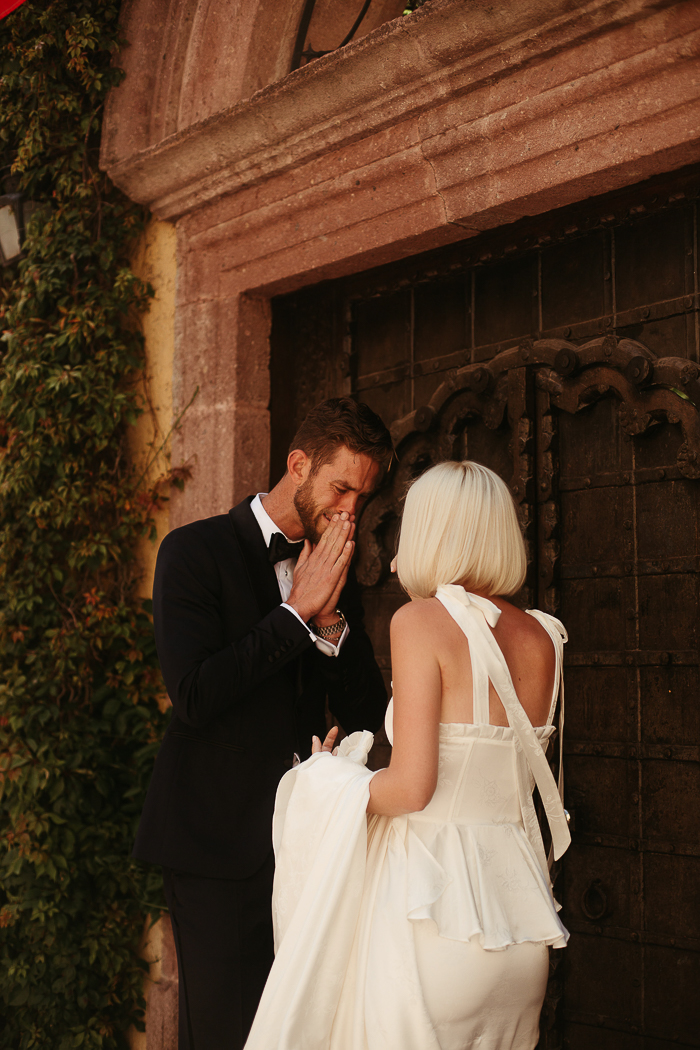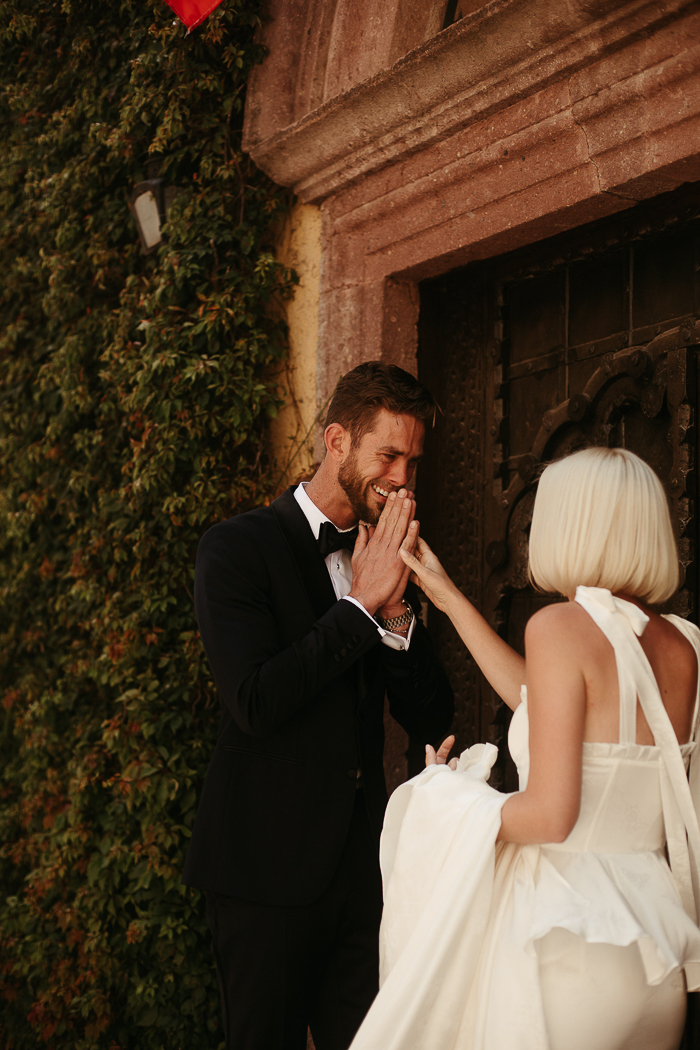 Why They Chose Casa Chorro As Their Venue
We wanted everyone to stay in town and be able to walk or take a short cab ride. We love walking around downtown San Miguel, so the search was narrow to start. Casa Chorro had all the historic beauty, incredible views, and enough space for the different events we wanted. Since it's multi-level, the guests were at the property for two days and saw other parts of the venue at different times.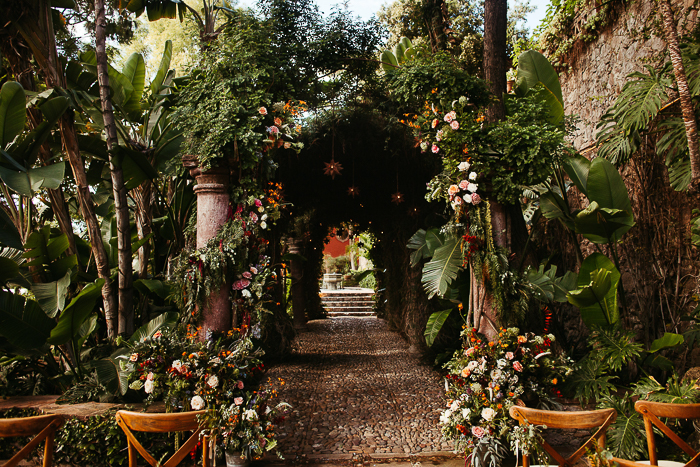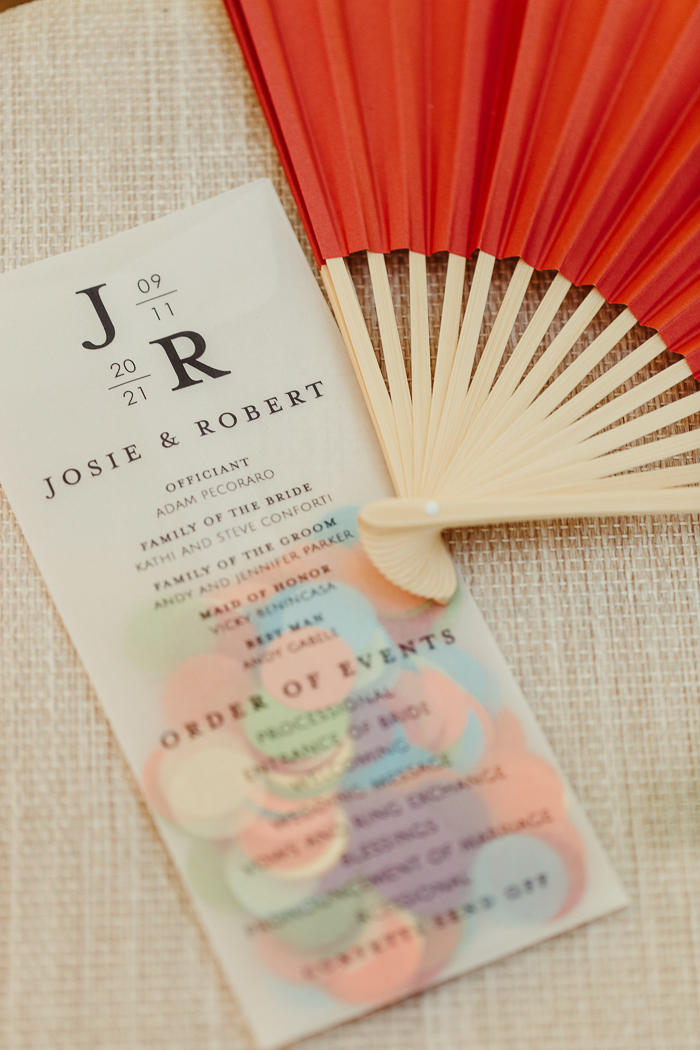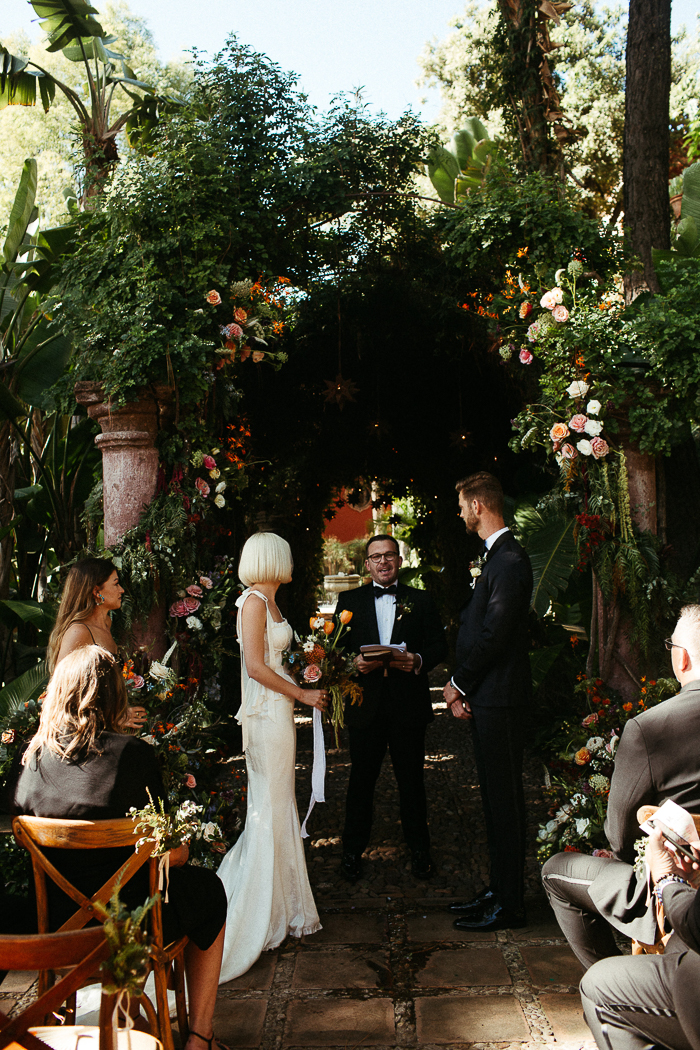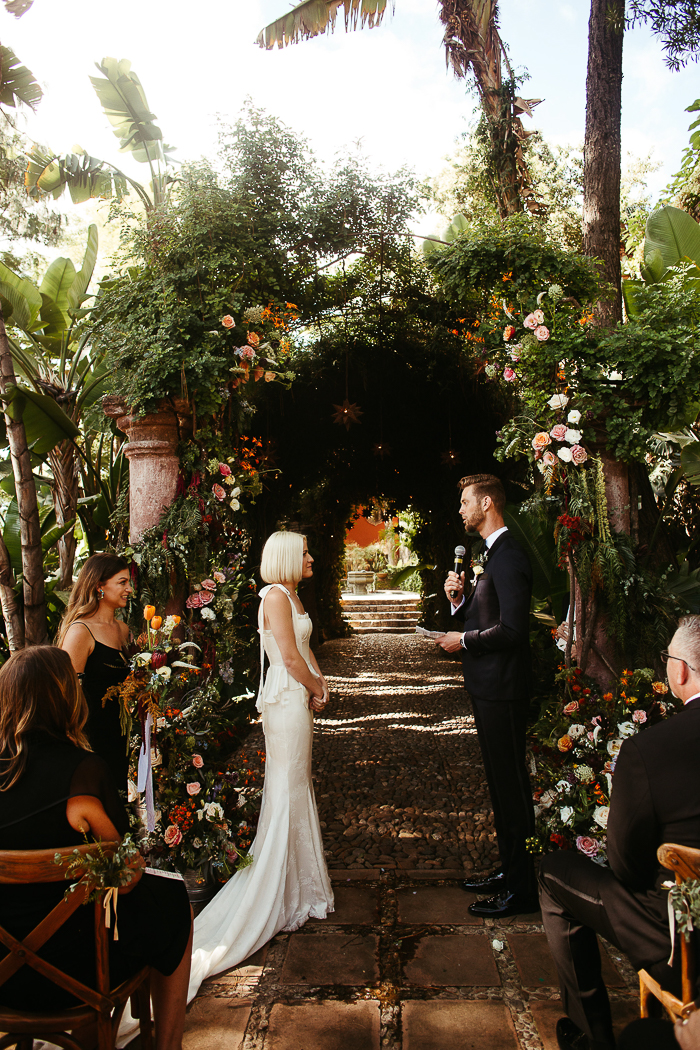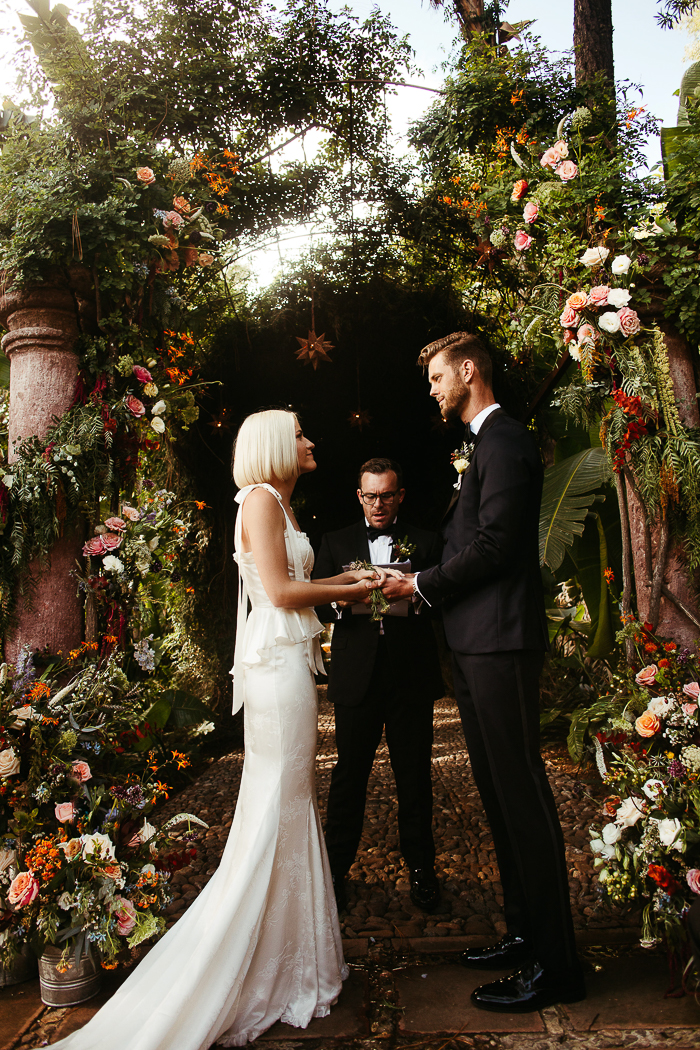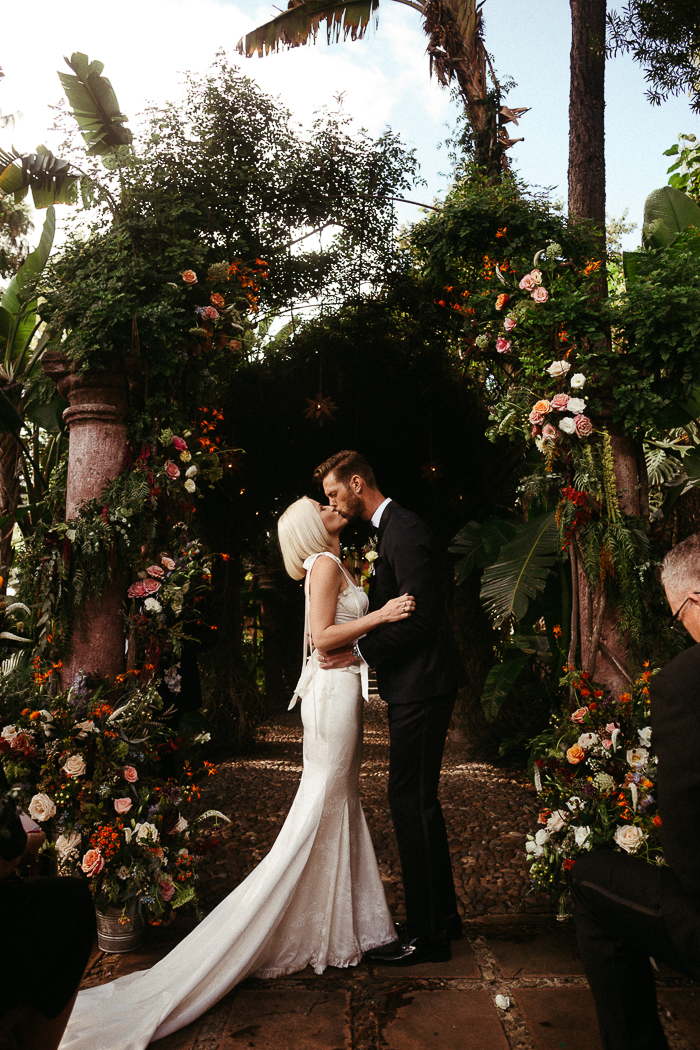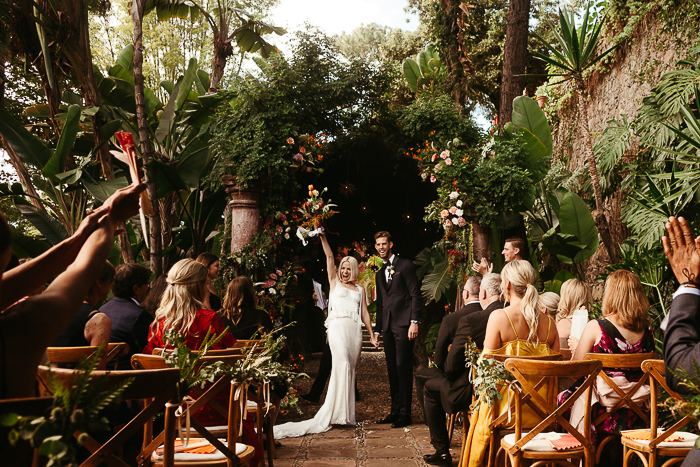 Personalizing Their Ceremony By Incorporating Personal Details And A Colorful Confetti Exit
Adam, our friend who married us, was amazing at helping make the ceremony more personal. He even was legally ordained though it wasn't a requirement in Mexico. He incorporated some of the vows we shared at our Indiana wedding with my aunt and grandmother, along with so much in which he wrote himself. There was laughter and tears, which is basically who we are as people. We also used a small shop on Etsy to print custom program envelopes and filled them with confetti. Walking down the aisle at the end was so much fun.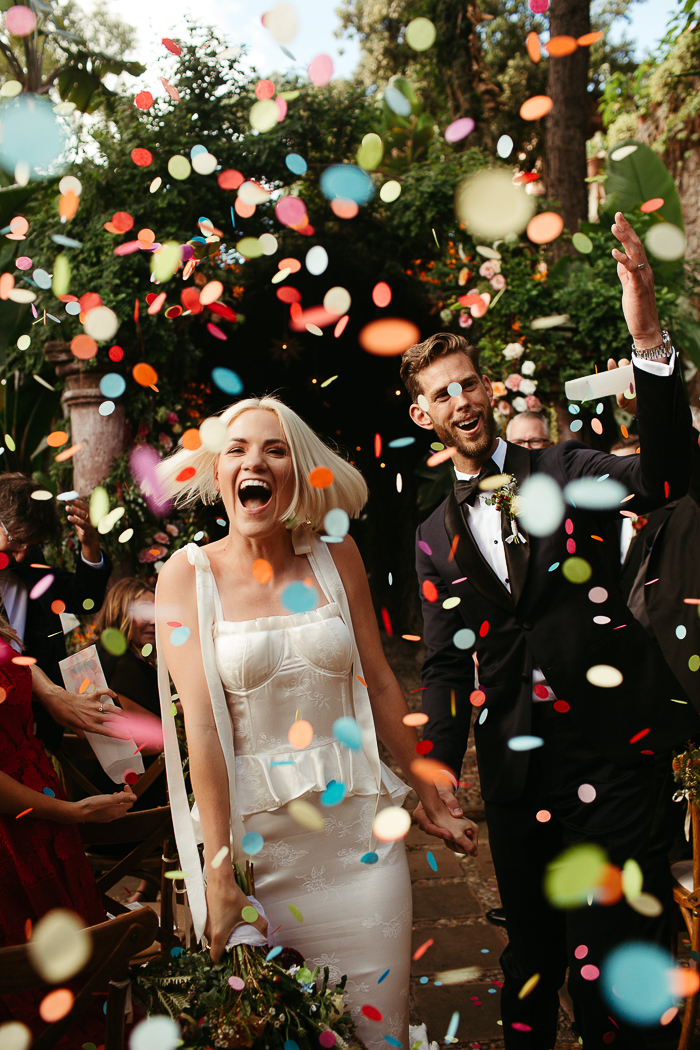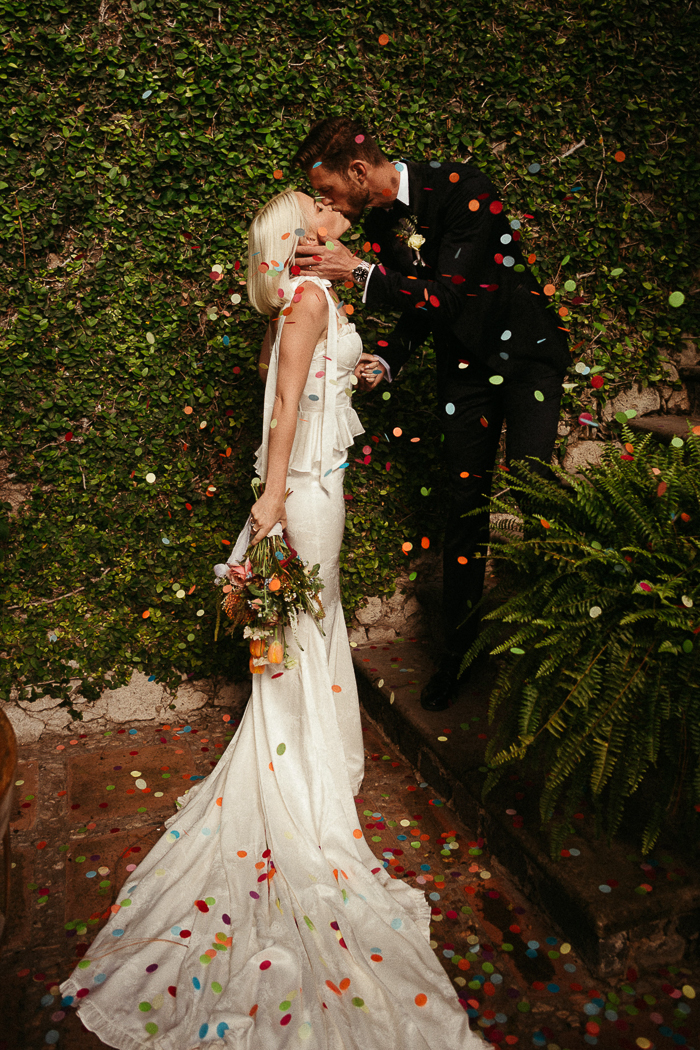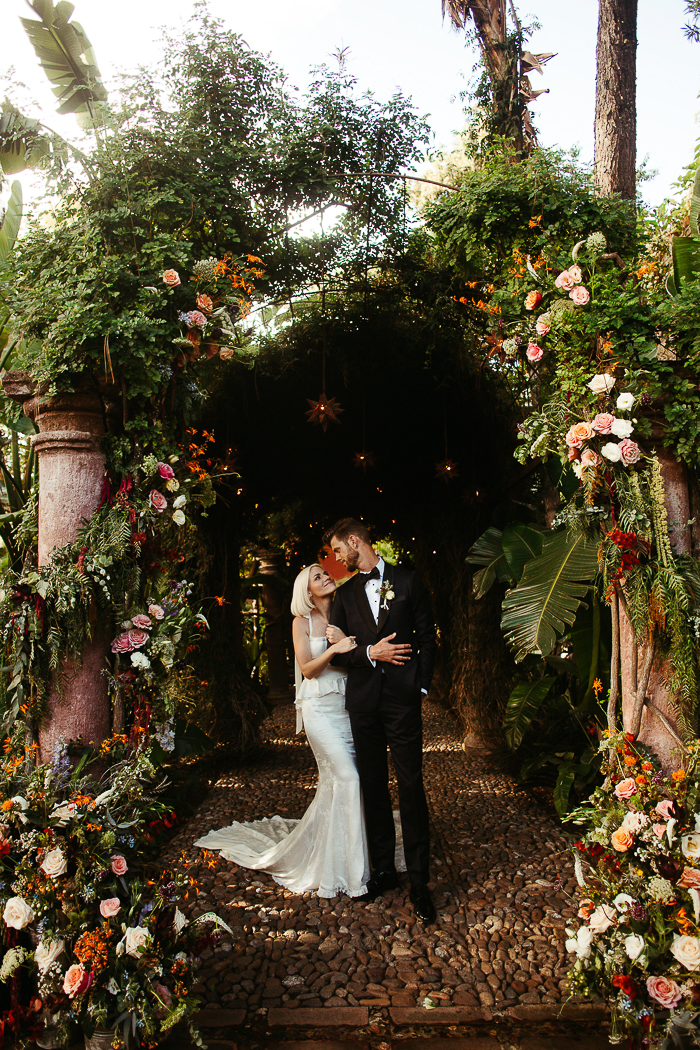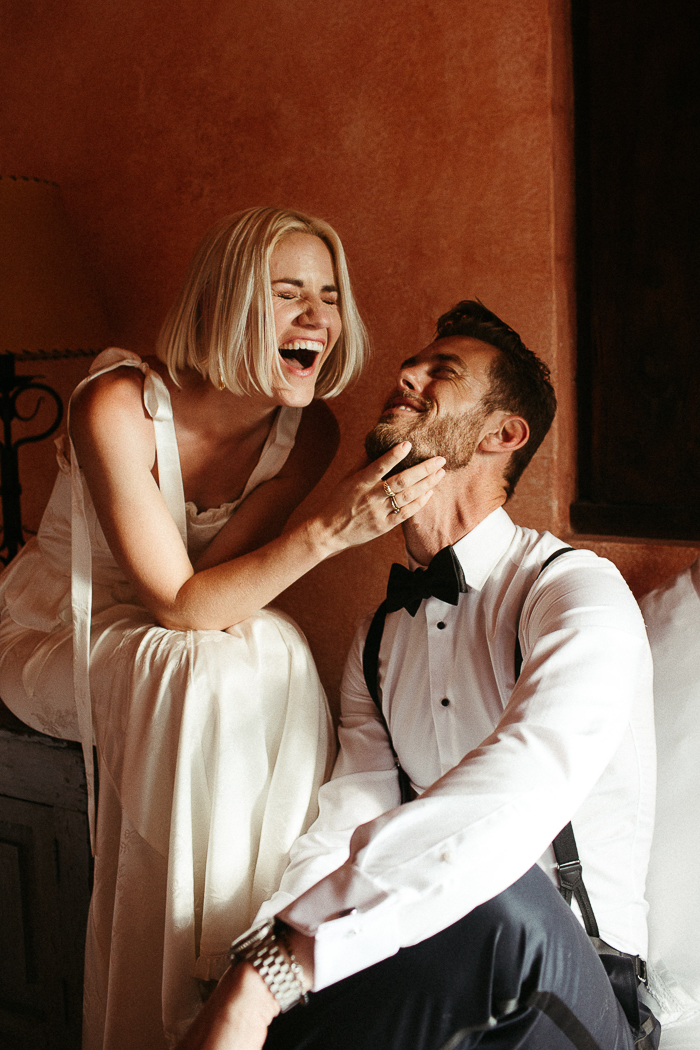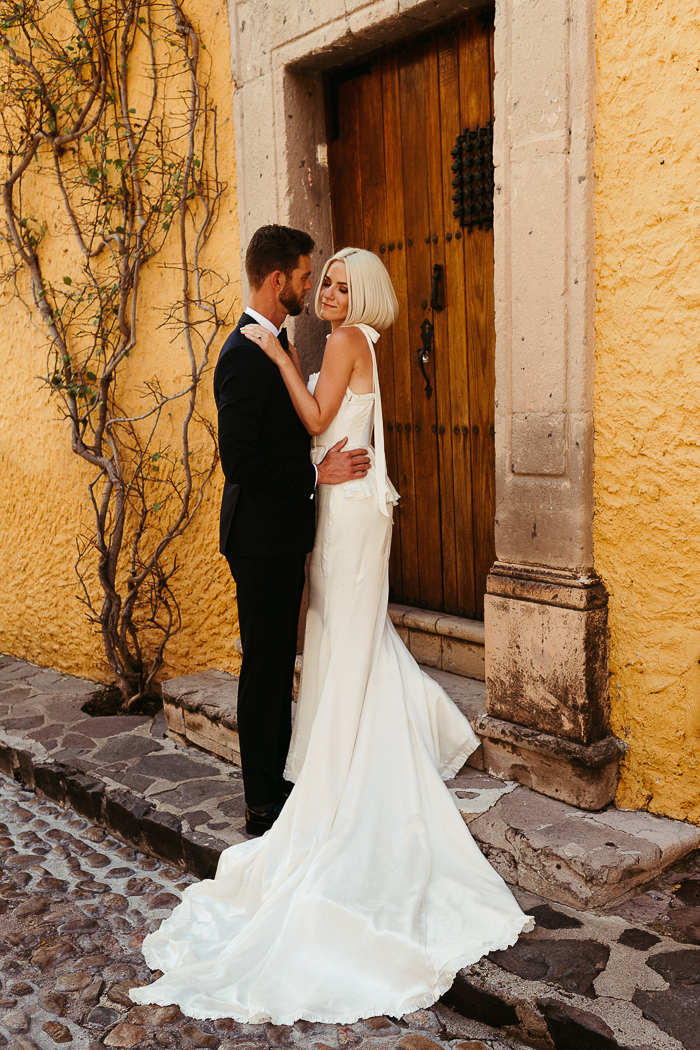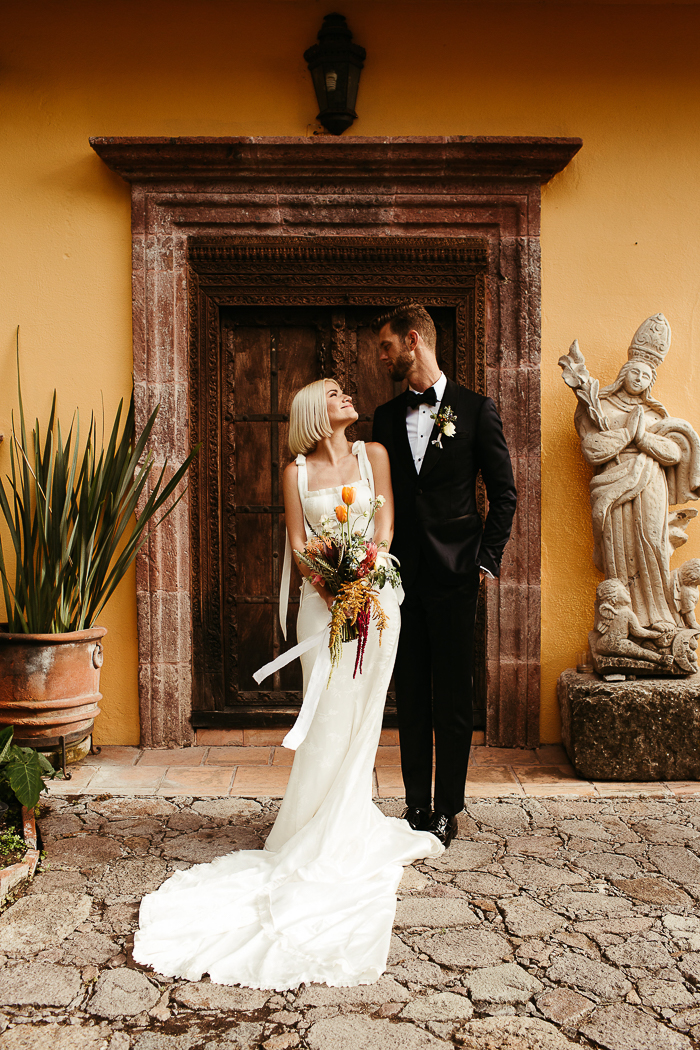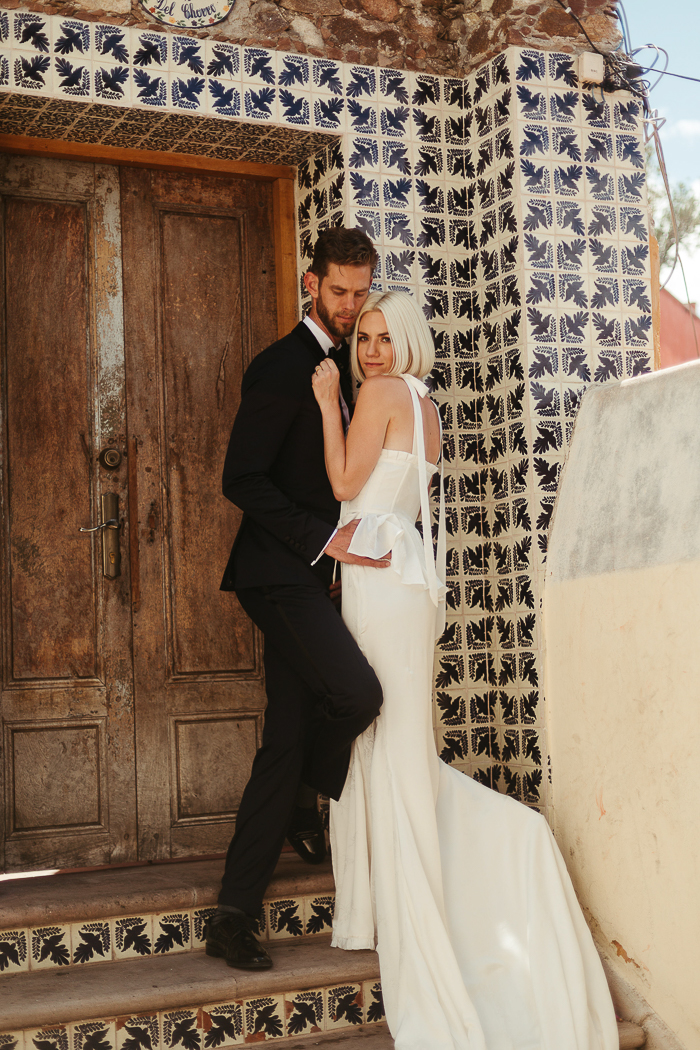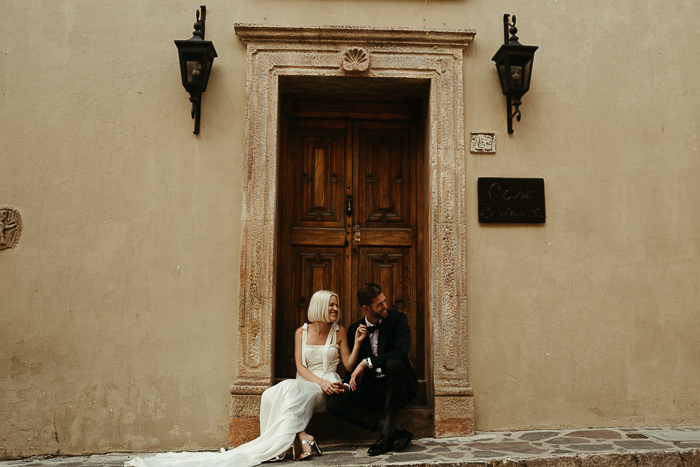 Enjoying A Private Moment After Their Ceremony
The most memorable part of the day was when it was just Robert, Mariana, and I taking photos during the cocktail hour. We were sitting on the roof of Casa Chorro, and we both looked over and saw the Parroquia de San Miguel Arcángel beautifully lit up during golden hour. We could hear all our friends and family having fun right below us during the cocktail hour, and we just were like, "we did it." We were just sitting there looking at the church and skyline, and it just felt like we were on top of the world. And we did it together. It was just really nice to have that quiet moment of celebration for just the two of us. And, of course, genius Mariana got it on film and made a cute IG reel. What a queen.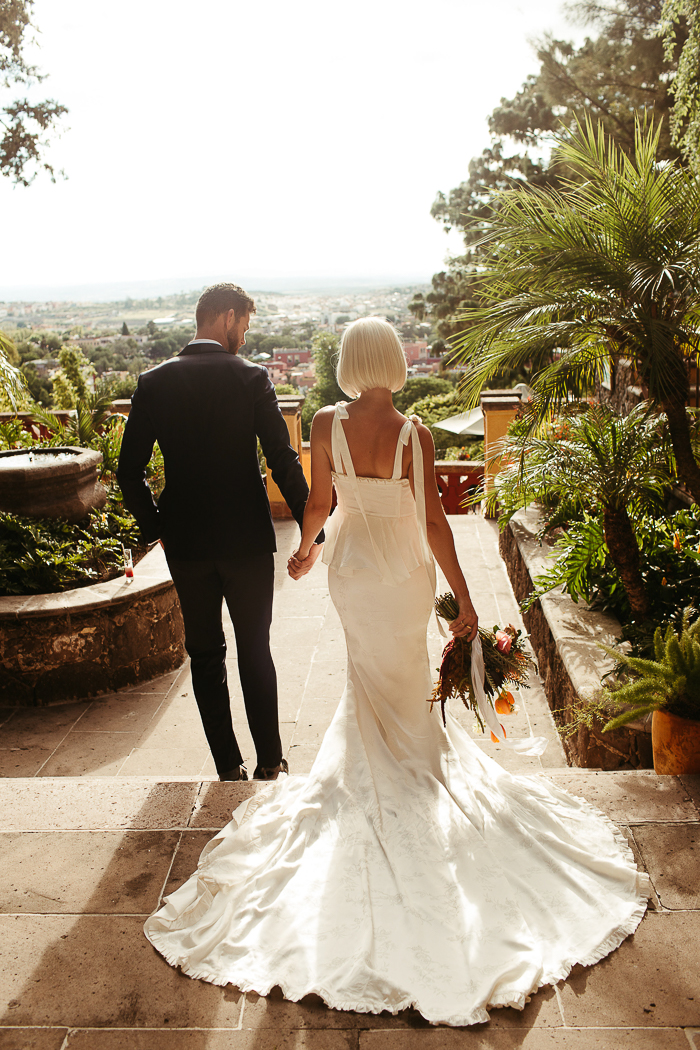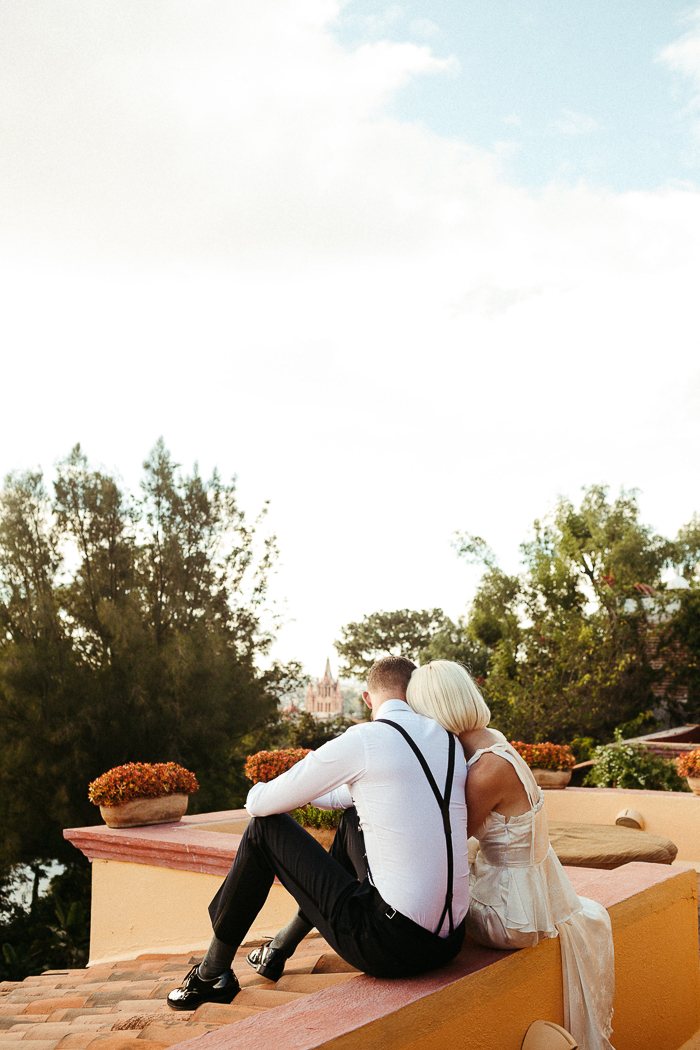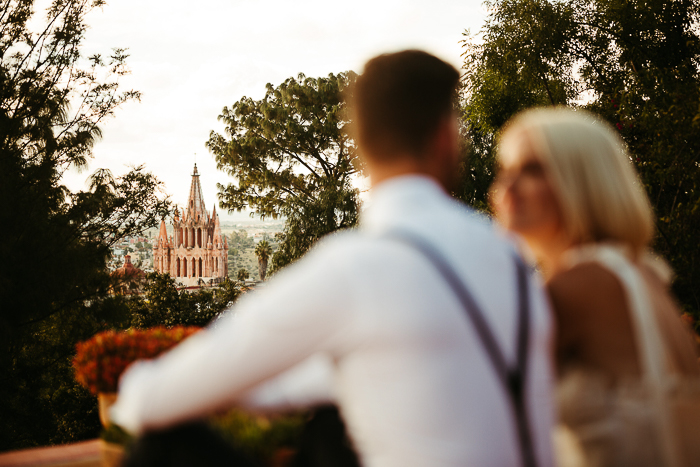 How They Overcame Wedding Planning Challenges
Initially, we planned our wedding for March 2021, but we pushed it to September 2021 when we weren't sure when we would all get vaccinated. When this was all happening, my grandmother turned 100. My parents and other grandparents had already passed away, so I was nervous not to have her be a part of our wedding somehow. Having to delay made me even more worried. Luckily, we were able to go to the midwest and have a small wedding in October 2020 with just Robert, my aunt, my grandmother, and me. It was some of the last months her memory was good, and if we had waited until September 2021, she wouldn't have known who I was to her. She passed away in November 2021 after turning 101.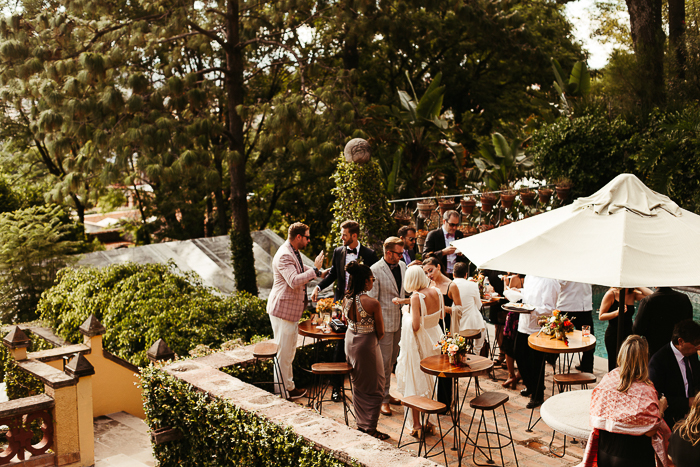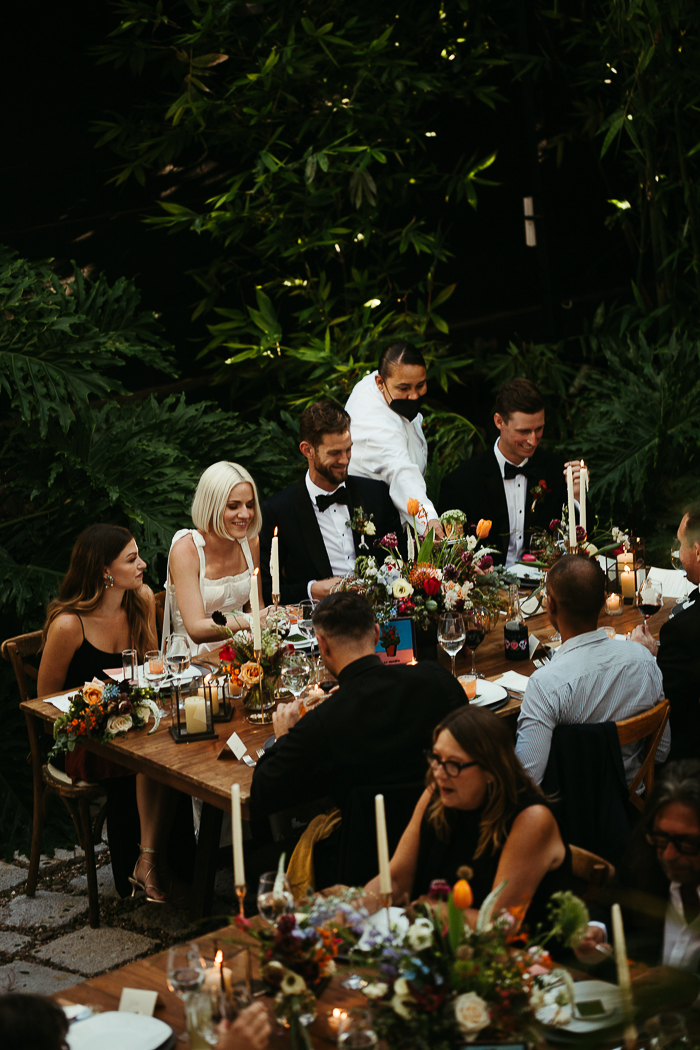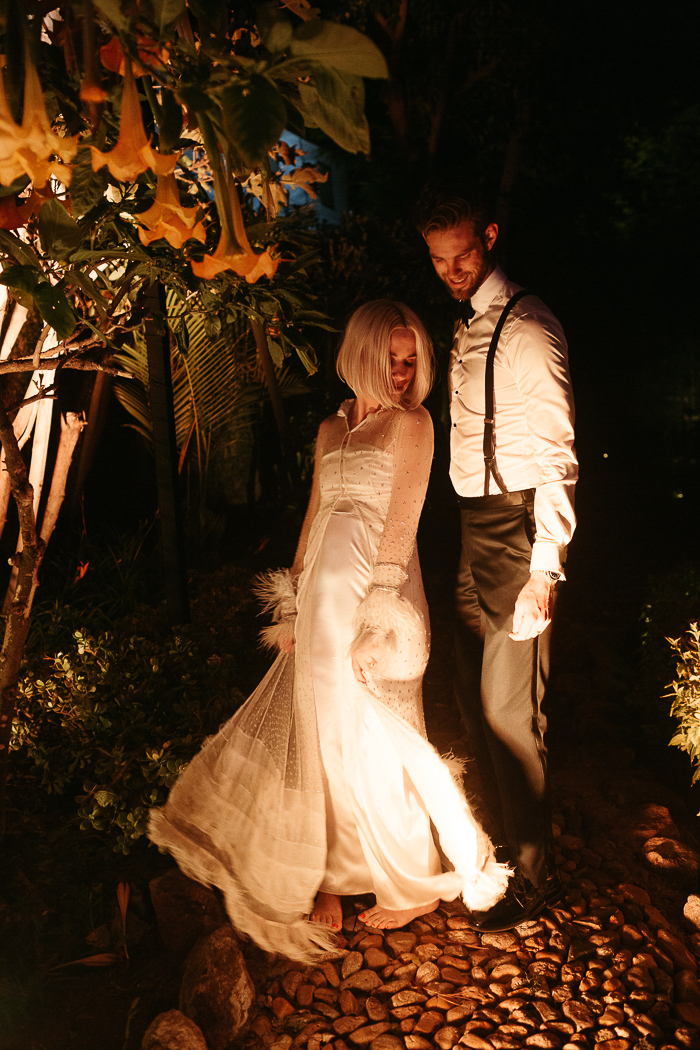 Congratulations to Josie and Robert on their colorful and whimsical micro wedding in paradise. And a big thank you to Junebug member and photographer Mariana Pierce for capturing every incredible detail and memorable moment that made their special day unforgettable. To see more of her talent, check out her profile in our directory of photographers from around the world.
It's no surprise that planning a destination wedding–while exciting–can be a lot more challenging than planning one closer to home. While this may sound daunting, picking the right wedding team makes executing your vision far less stressful. Luckily, your dream team is just a click away.