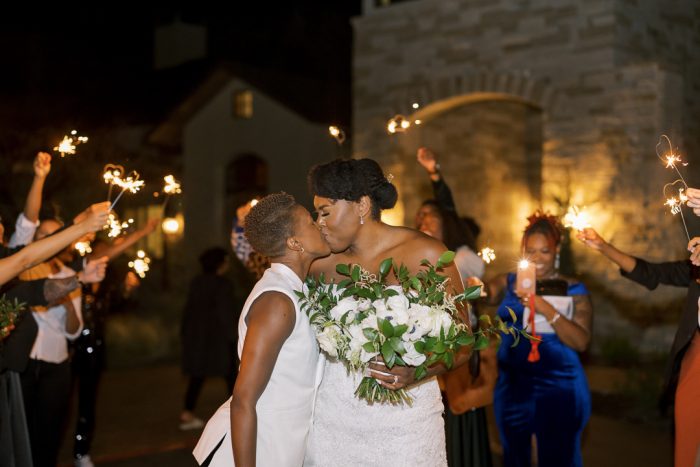 Are you searching for wedding inspiration that's the definition of timeless elegance? Then get ready to be swept away by Danielle and Andrea's stunning Canyonwood Ridge wedding. From the breathtaking venue to the classic black-and-white color palette, this minimalistic, yet show-stopping celebration will leave you in awe.
Nestled in the Texas Hill Country, surrounded by rolling hills and towering oak trees, Canyonwood Ridge provided the perfect natural backdrop for the pair's special day. The couple sealed their vows with a kiss at their chapel ceremony under a lush arch of white blooms and lush greenery by Exquisite Petals. Meanwhile, their ballroom reception featured an all-black tablescape, white floral arrangements, and a whole lot of candles.
Their big day was the perfect blend of classic elegance and modern sophistication. Every aspect of their special day is thoughtfully curated to create a truly memorable celebration of love. If you're dreaming of a timeless wedding that'll stand the test of time, take inspiration from these incredible photos captured by Junebug photographer Aurelia Baca.
The Couple:
Andrea and Danielle
The Wedding:
Canyonwood Ridge, Texas, United States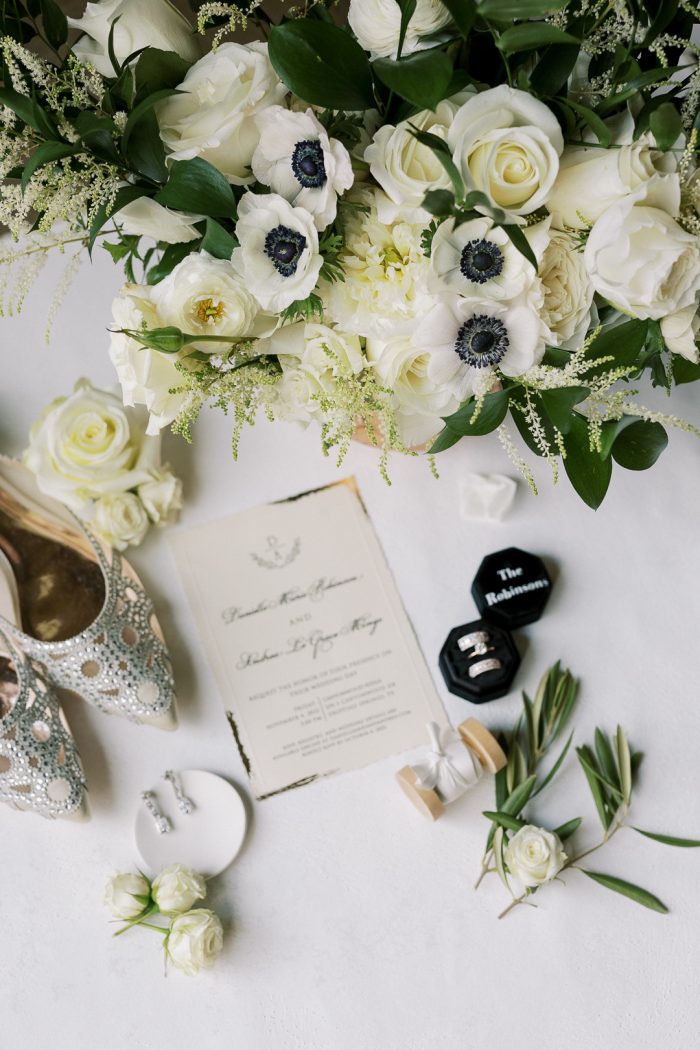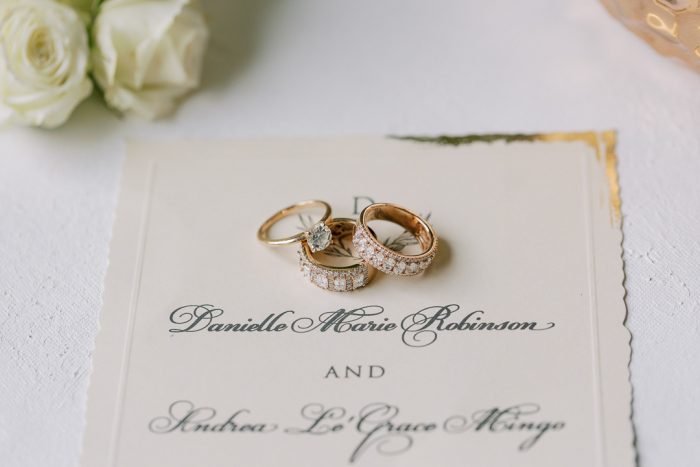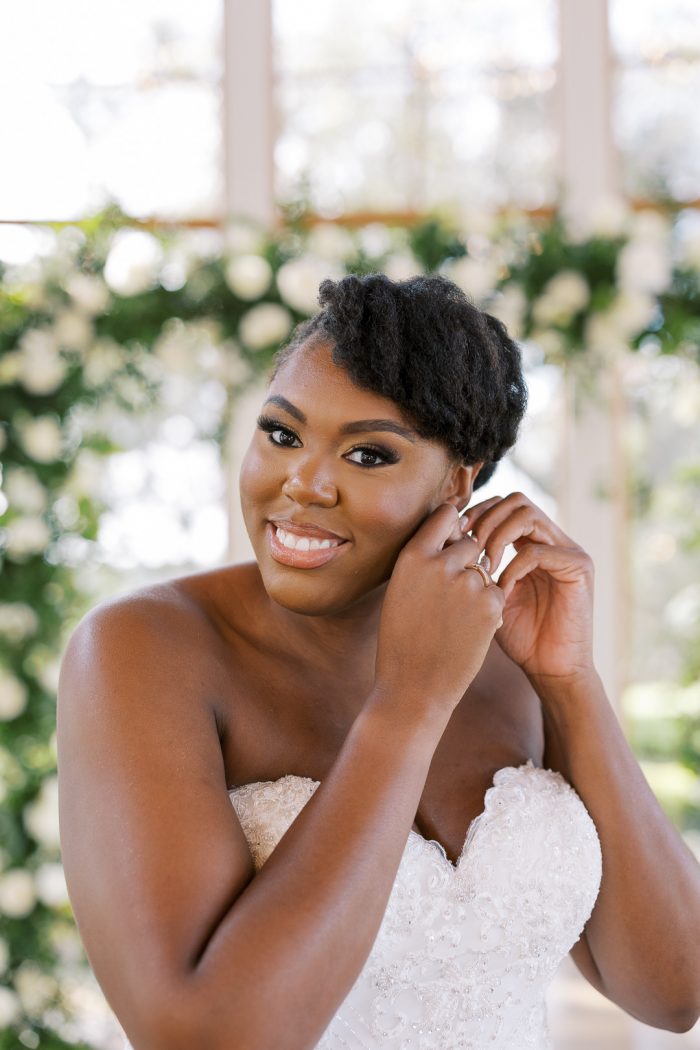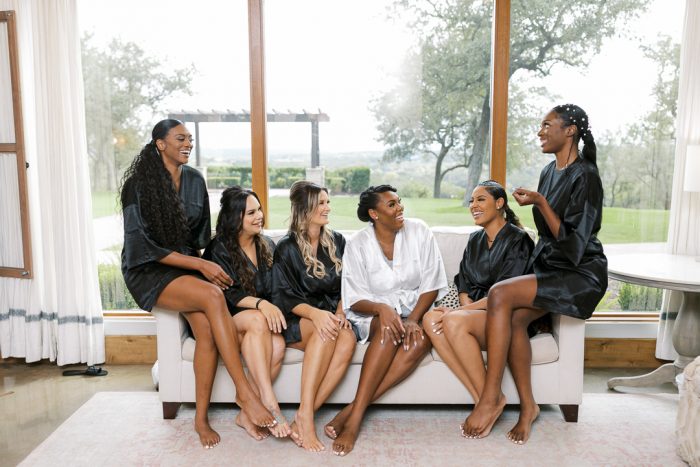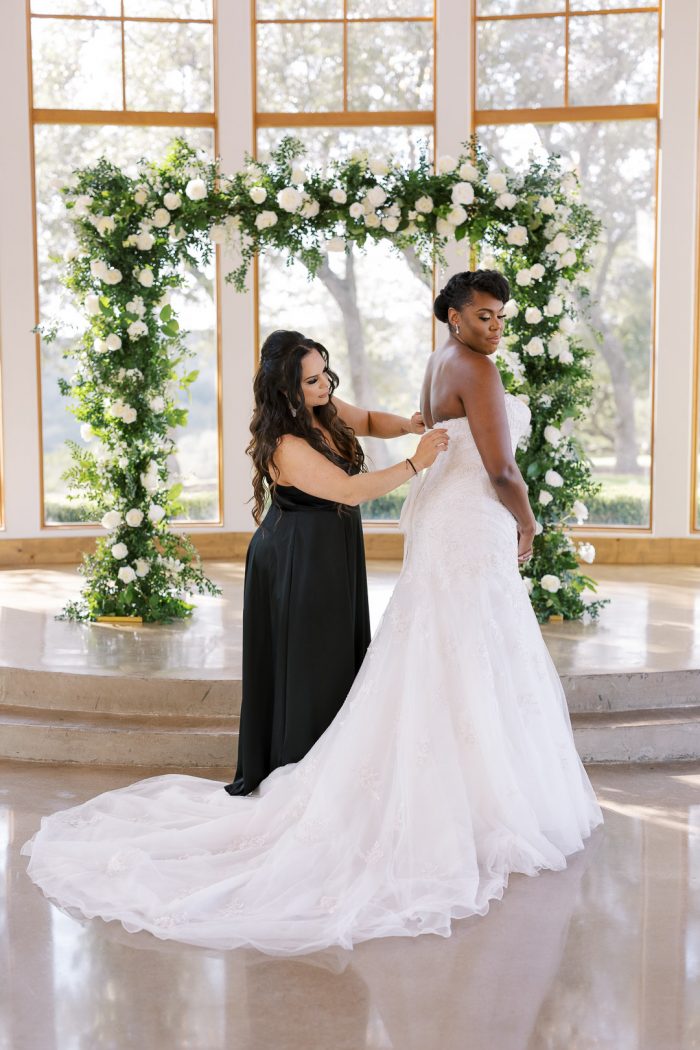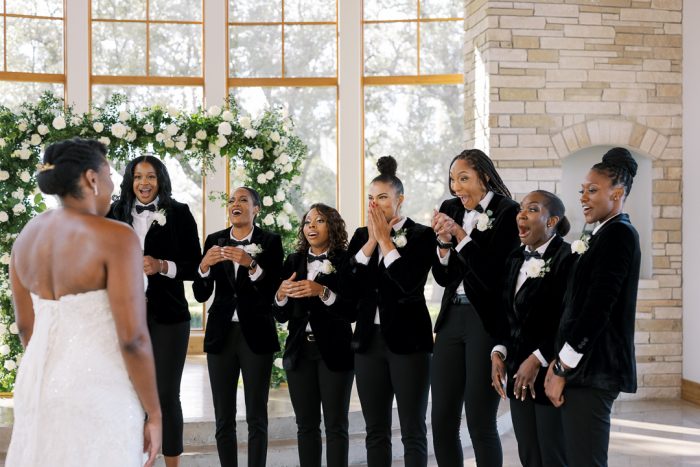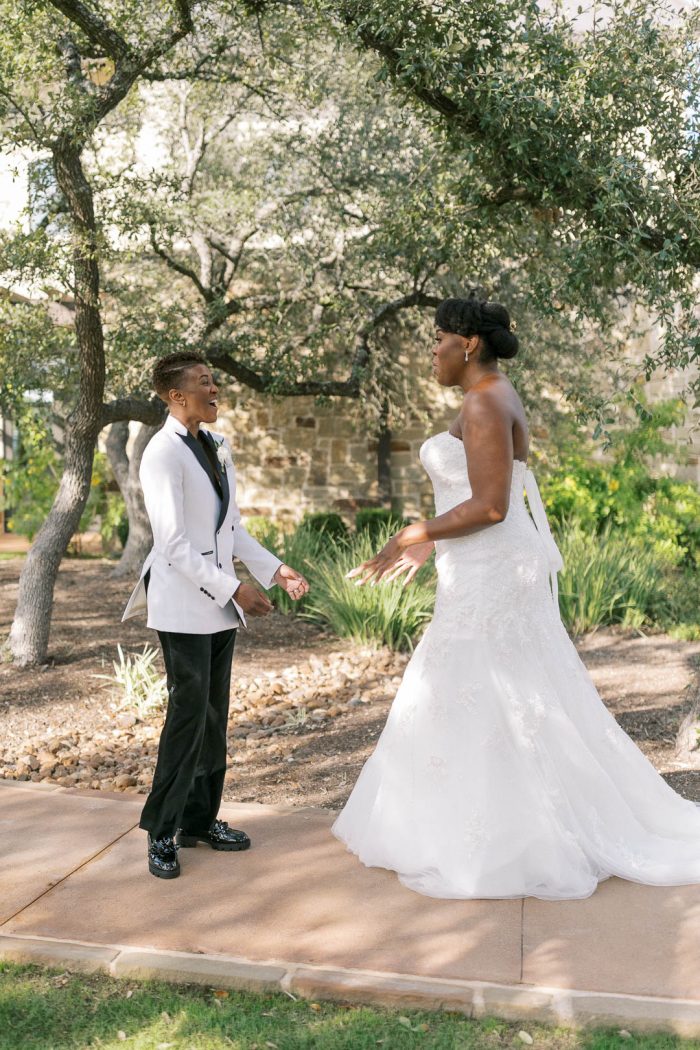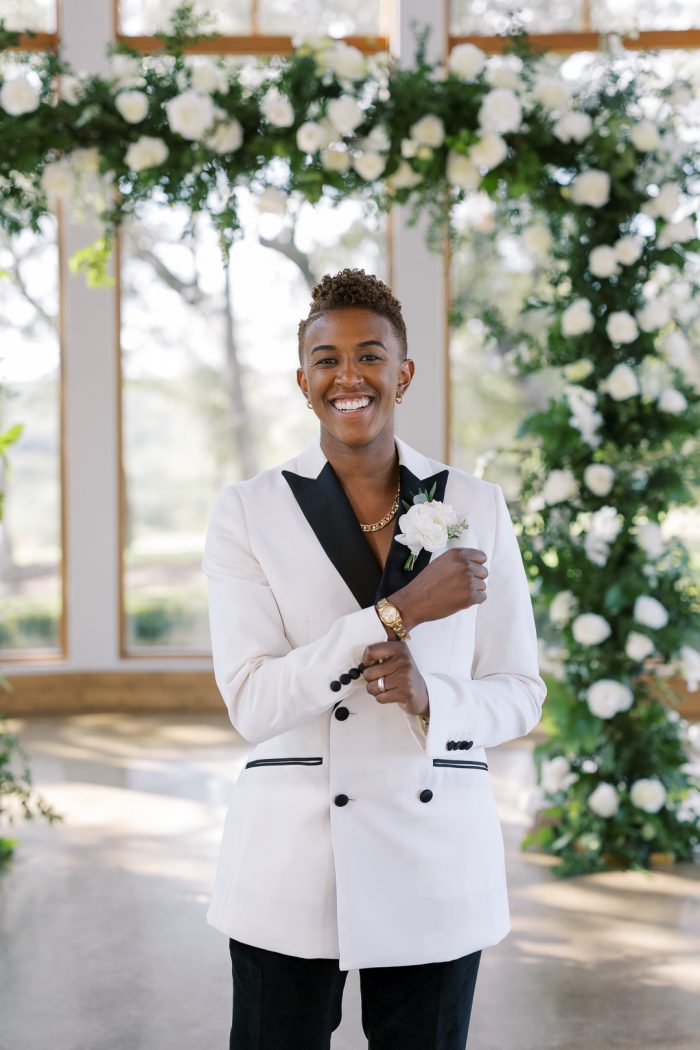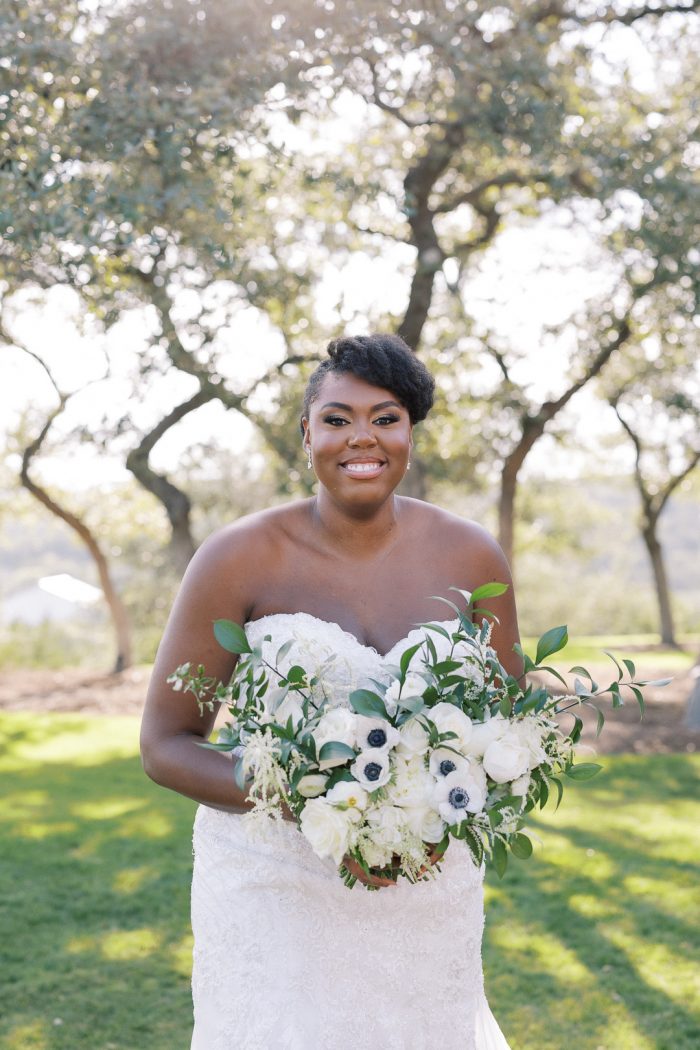 How Their Canyonwood Ridge Wedding Came To Be
We knew we wanted a clean, natural look to our wedding that felt green with opportunity. So we opted for a black and white wedding, where our guests brought all the colors to our day. The planning process consistently had their experience in mind, and we worked very closely with our planner. She helped us focus on our priorities, allowing us to create and stick to our wedding budget.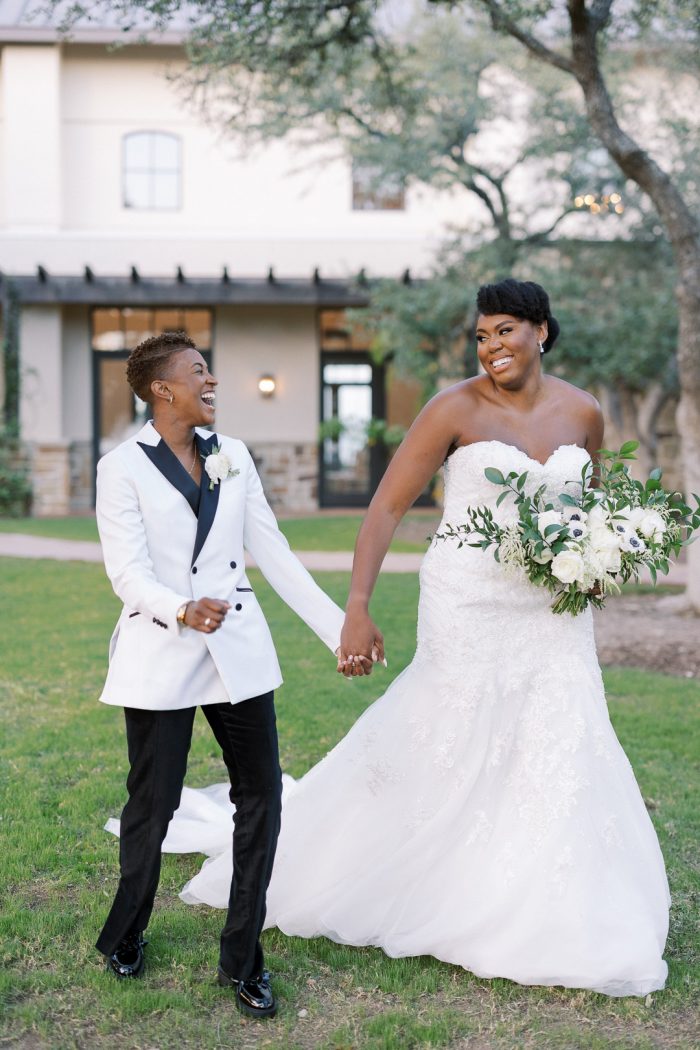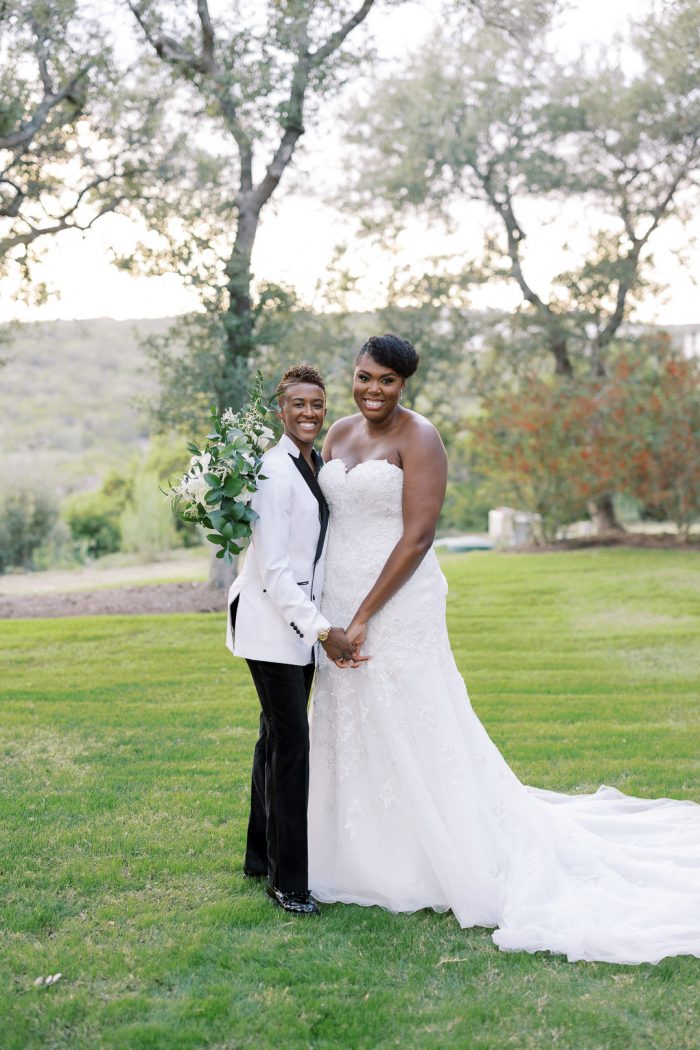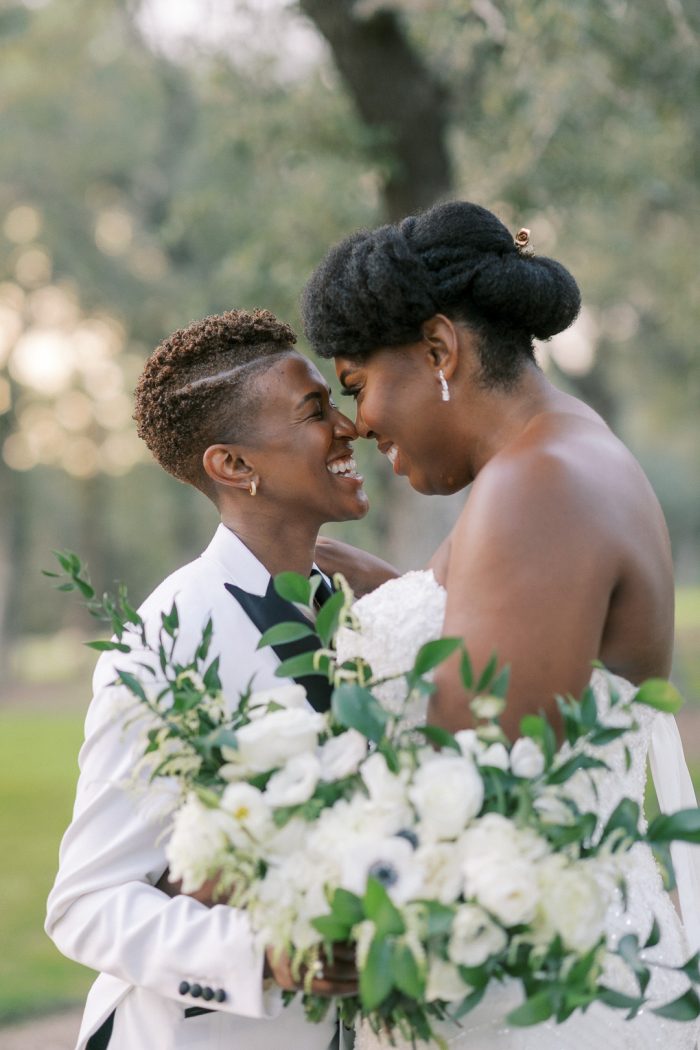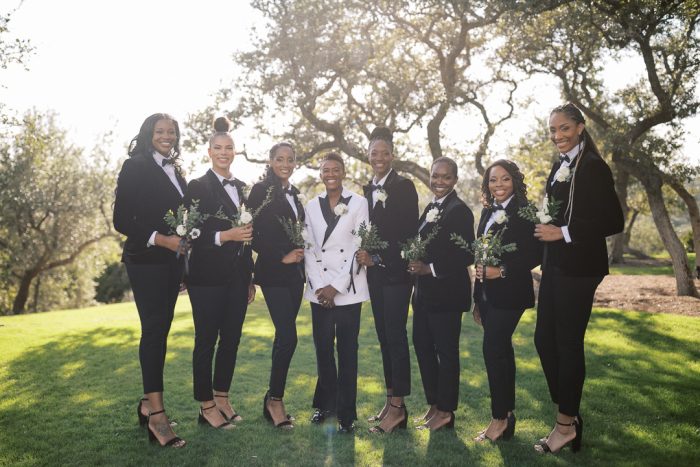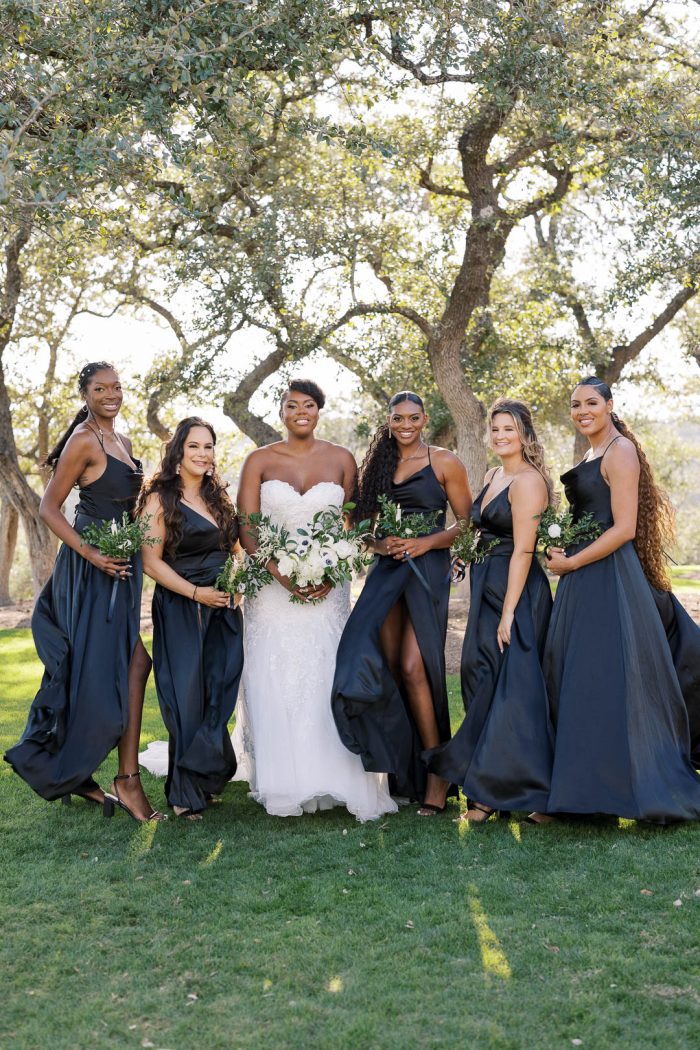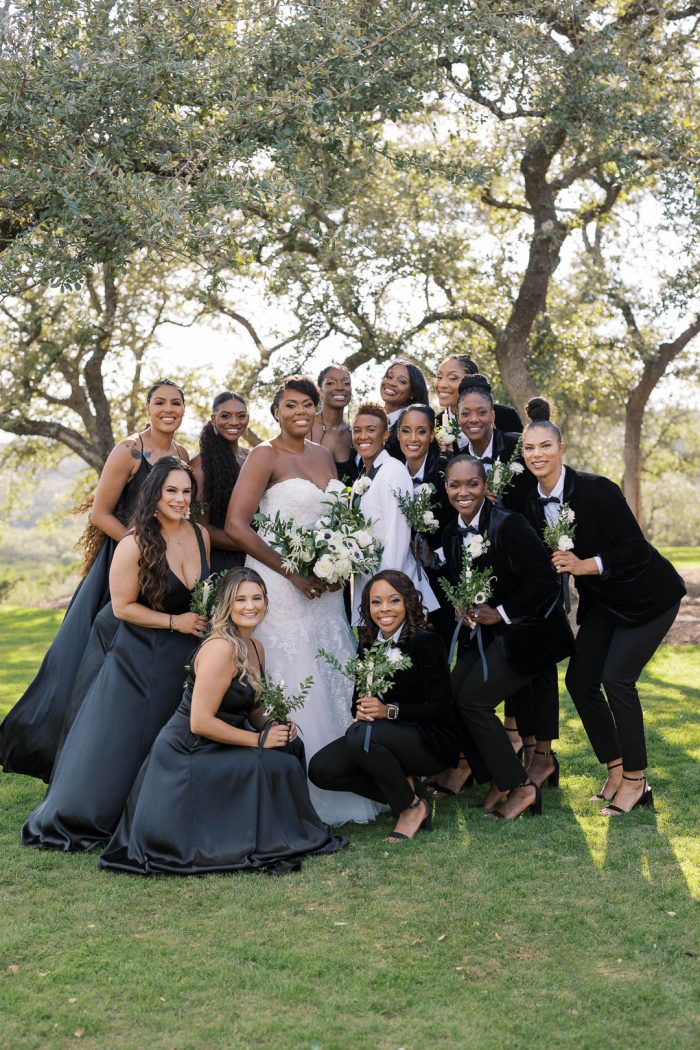 Exchanging Vows Was The Most Unforgettable Moment
The most memorable part of the day by far was sharing our vows. It was such a blessed moment of clarity that our forever was already filled with such love and adoration. The love was almost palpable—just an unforgettable moment.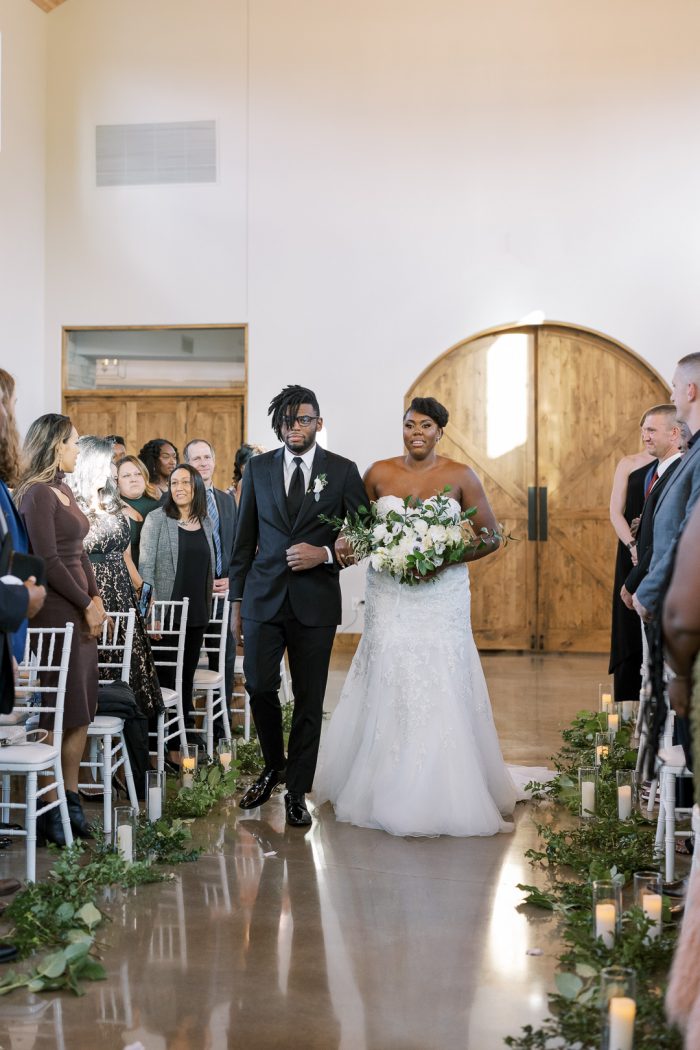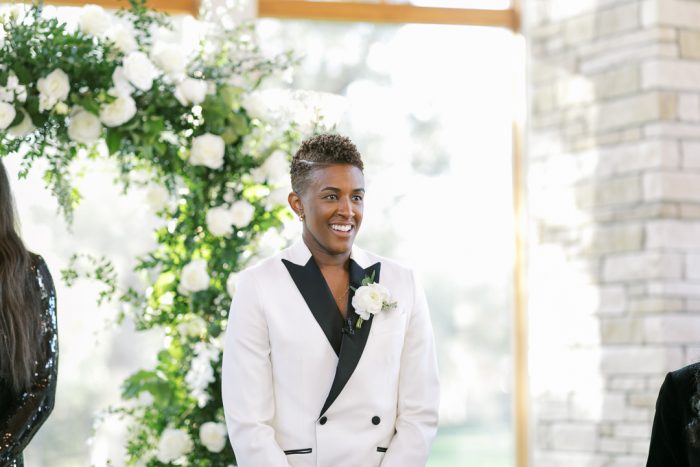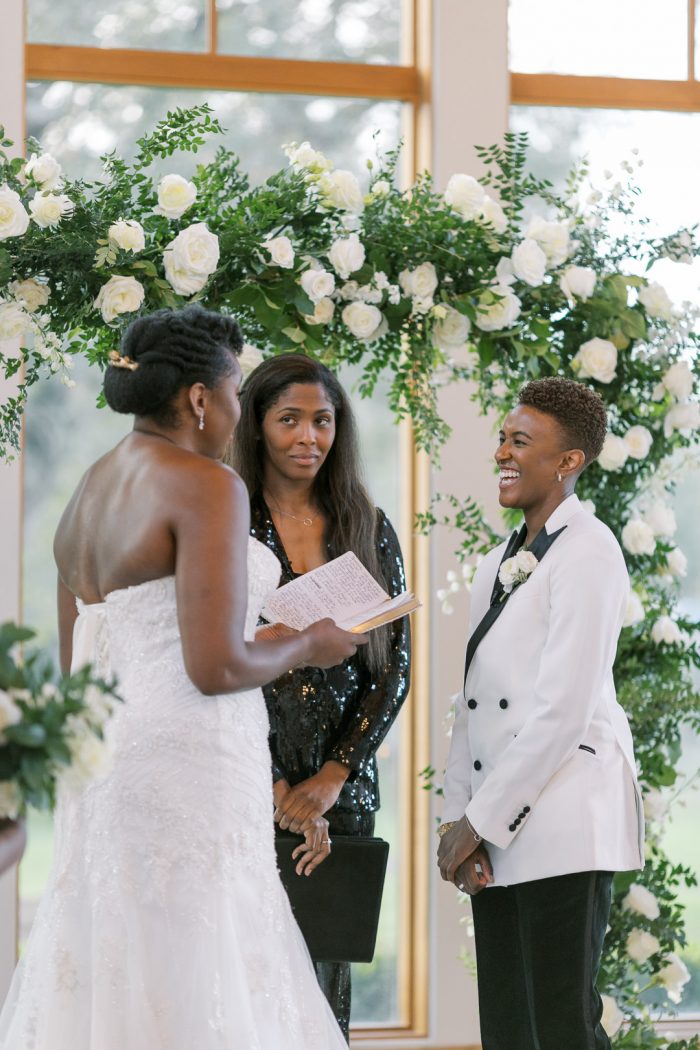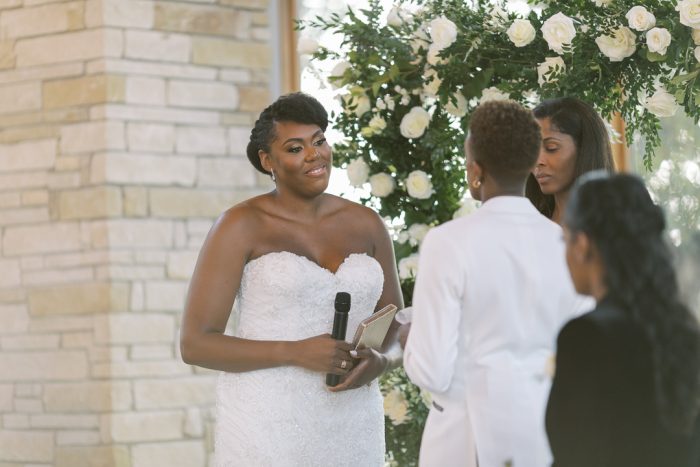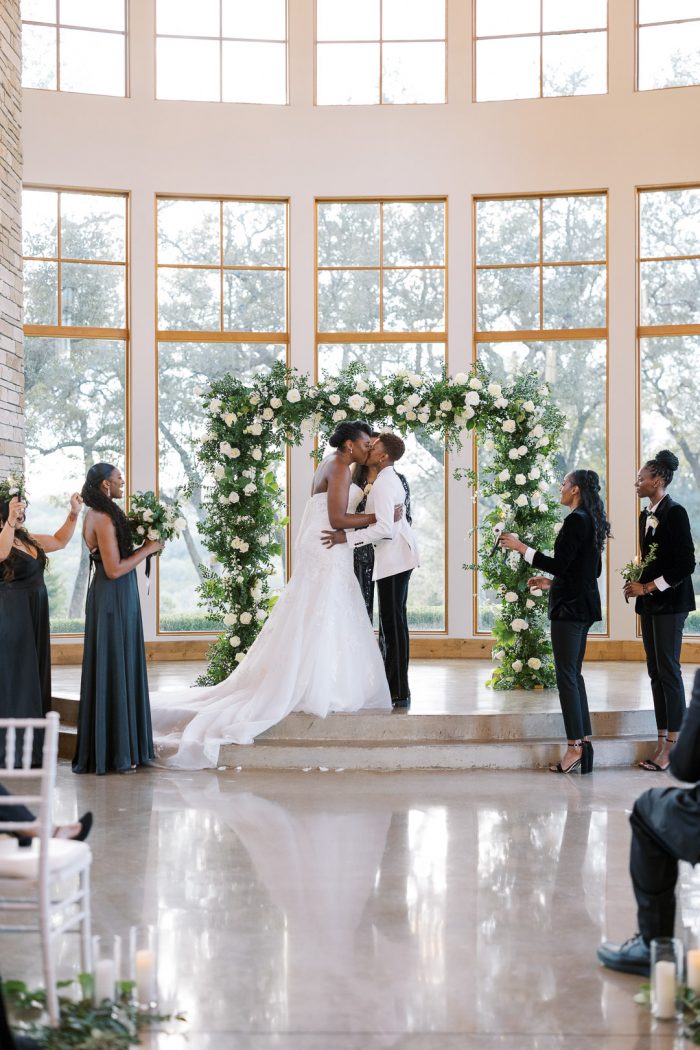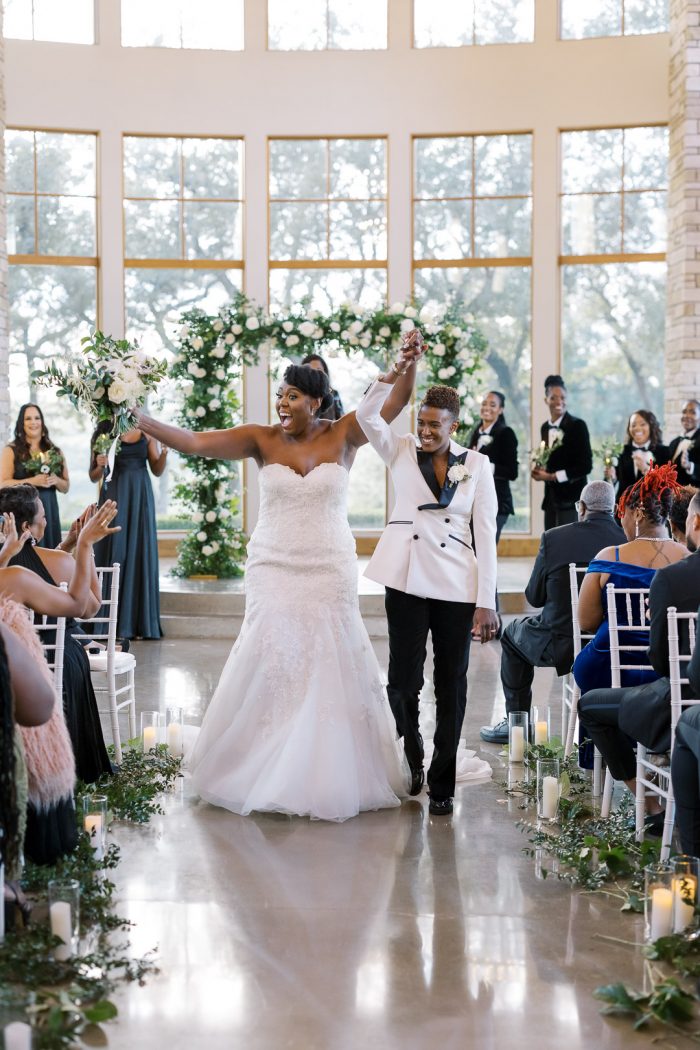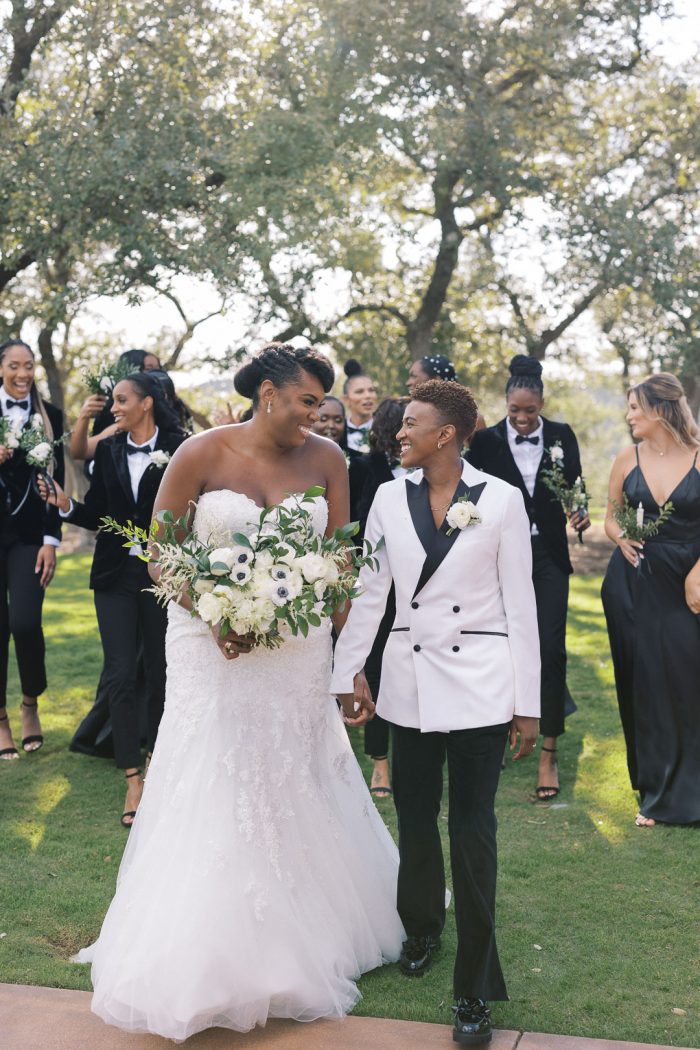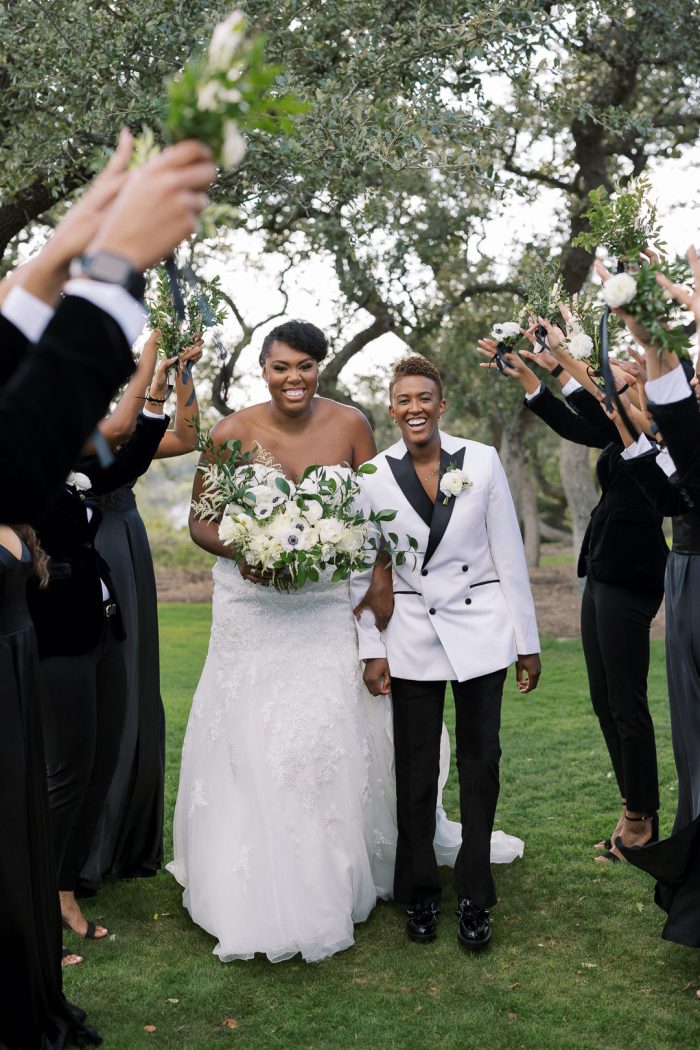 Working With A Trusted Team To Bring Their Vision To Life
We are most proud of our vendor team for bringing such an incredible day to life. We had a world-class planner, a photographer with an eye for beauty for the most candid moments, and a supportive team that truly became our family. We will cherish each vendor as a member of our family forever. That realization is truly so special.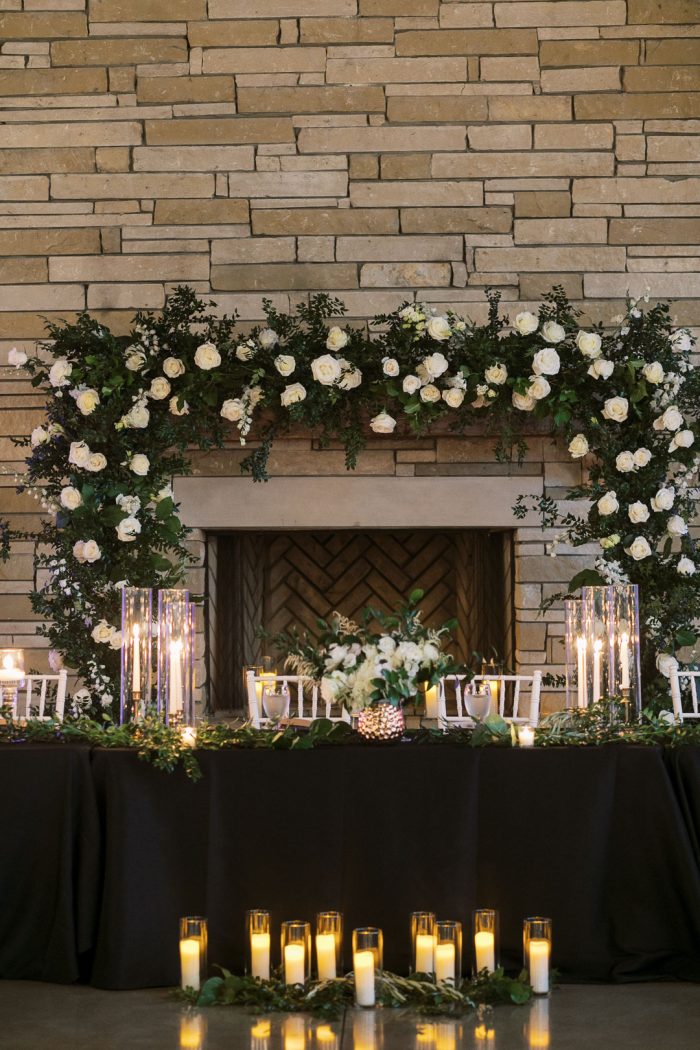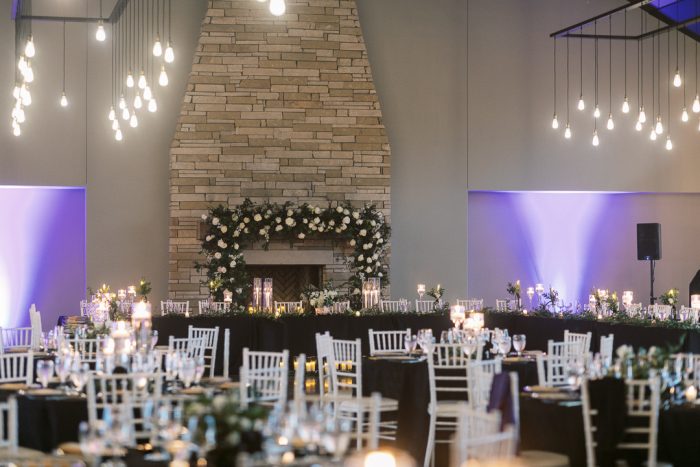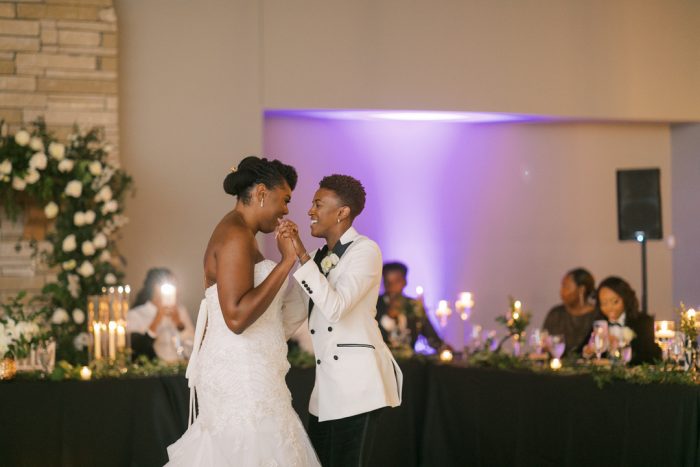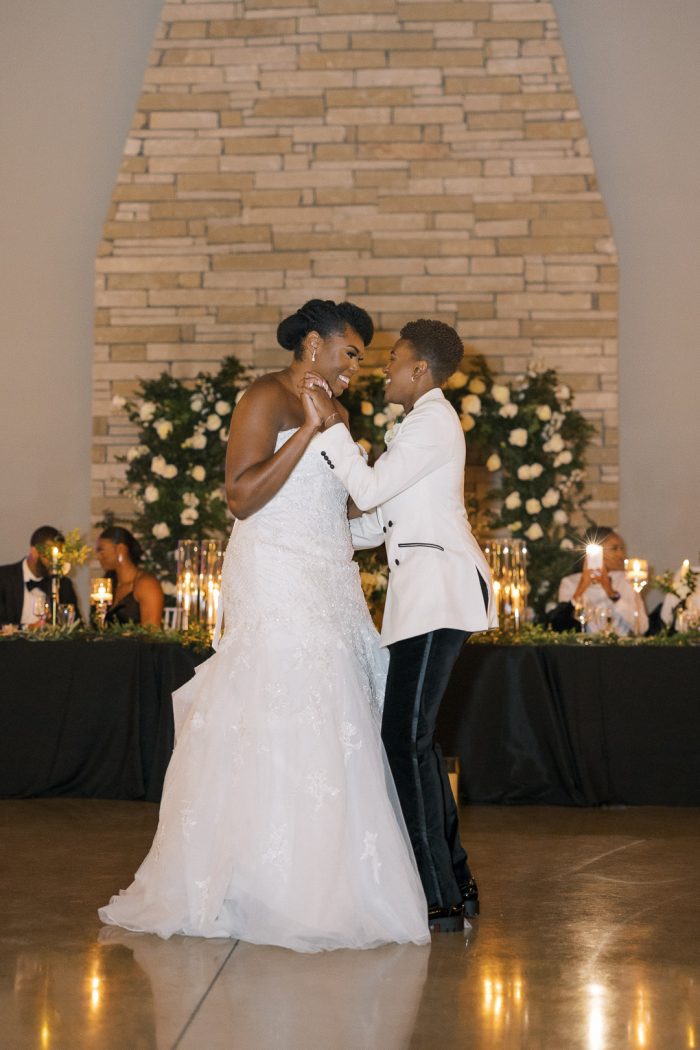 How They Chose Who Would Be In Their Wedding Party
Every single one of the illustrious women that ushered us into our forever was and are cherished friends we consider family from every walk of our lives! Childhood friends, collegiate and professional teammates—each person represented a stage of life we wanted to highlight and celebrate in curating the women we both have become.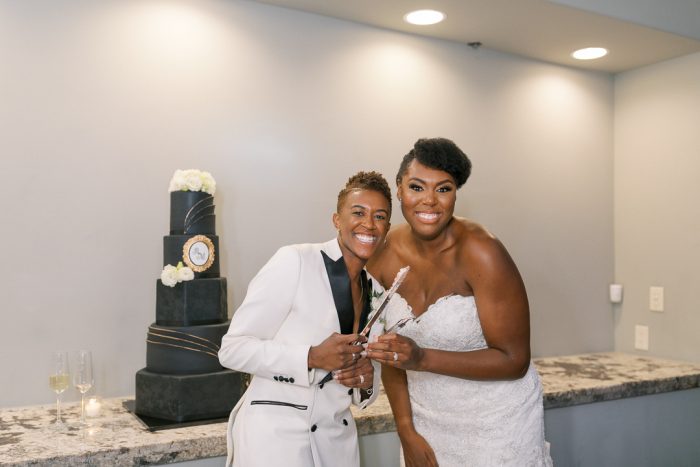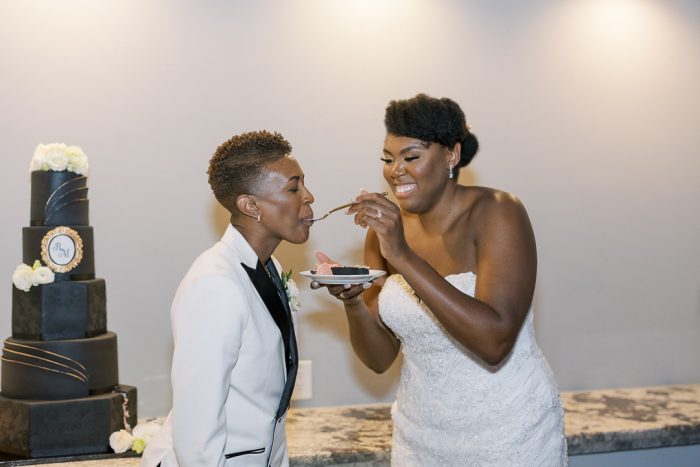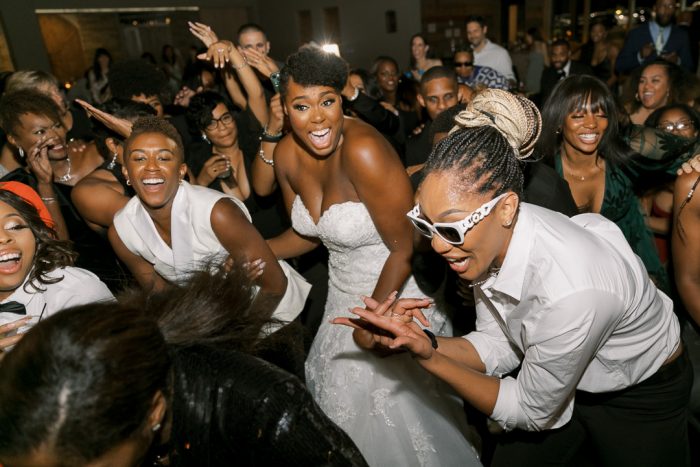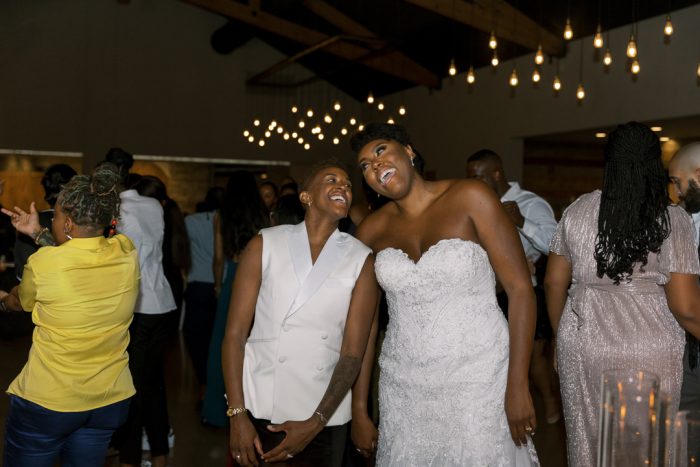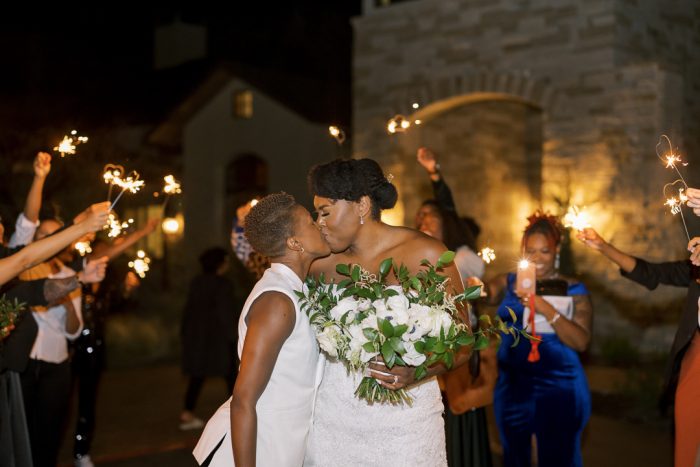 Congratulations to Danielle and Andrea on their classic black and white Canyonwood Ridge wedding. And a special shout out to Junebug member Aurelia Baca for beautifully capturing their special day's cherished memories. To see more timeless celebrations like this, check out her profile in our directory of the world's best wedding photographers.
Just like this couple, who created a wedding that was truly their own. working with the right team can help you bring your vision to life. And if you're looking to create a celebration that stands out from the rest, let your love and personalities shine through every detail. This will guarantee your special day will be a true reflection of your beautiful journey together.