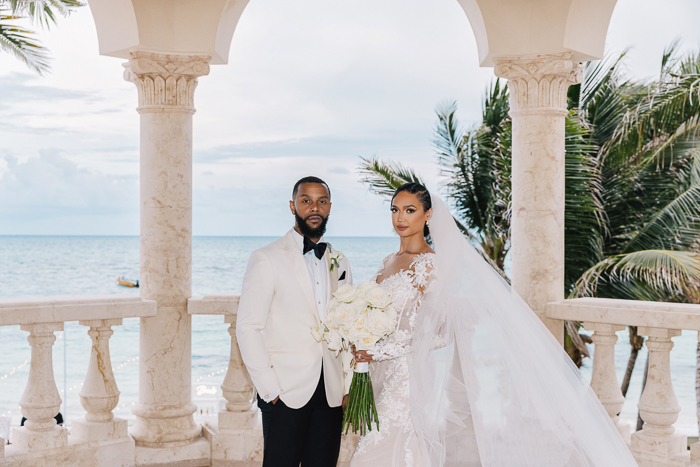 Malak and Jaryn wanted an outdoor wedding with all the charm of a backyard celebration but with an added touch of glamor and style. So, they tossed aside the idea of a traditional wedding and embarked on a destination adventure. They discovered the perfect location in Mexico, and their special day transformed into a tropical fairy tale. With a stunning venue, beautiful florals, a classic color palette, and chic attire, their Villa La Joya wedding had all the ingredients of a timeless celebration.
The team of talented vendors turned the villa's lawn by the water into a gorgeous spot for the ceremony. To make it even more special, they lined the walkway with lush white blooms and built a one-of-a-kind arch to frame the beautiful views. With the backdrop of the ocean and lush tropical scenery, it was the perfect romantic setting for saying "I do." At the reception, guests were treated to stylish lounges and an all-white tablescape with gold accents. To cap off the night, the couple danced to the magical display of firework fountains, ending the celebration with a bang!
If your wedding vibe is timeless meets modern romance, then this is the perfect inspiration for you. Luckily, this stunning day was beautifully captured by Diptych Studio. So, keep scrolling for ideas that will always be in vogue and never go out of style.
The Couple:
Malak and Jaryn
The Wedding:
Villa La Joya, Playa Del Carmen, Cancun, Mexico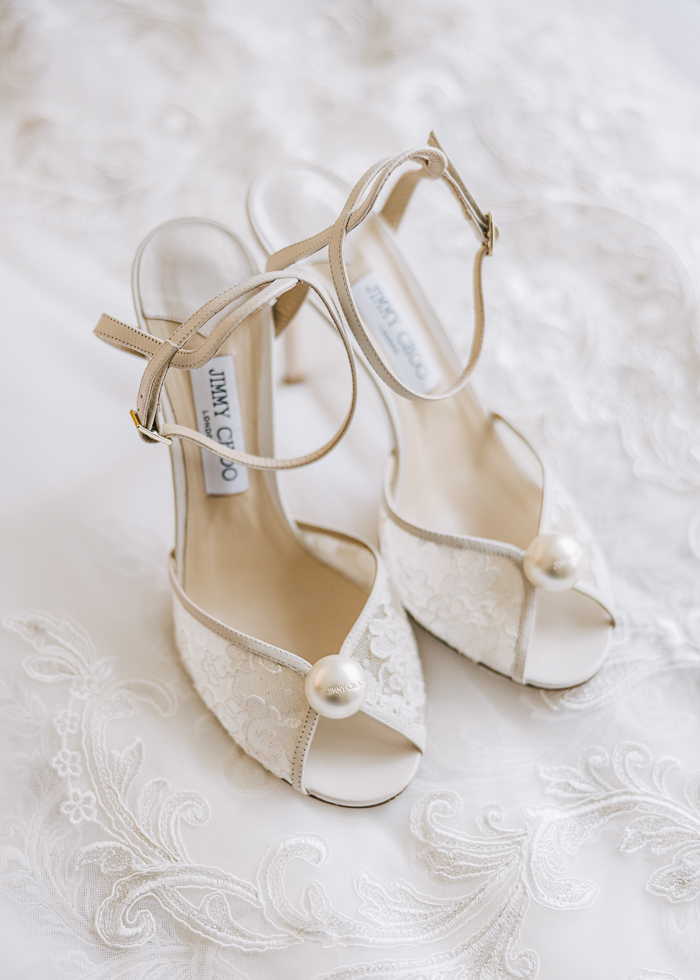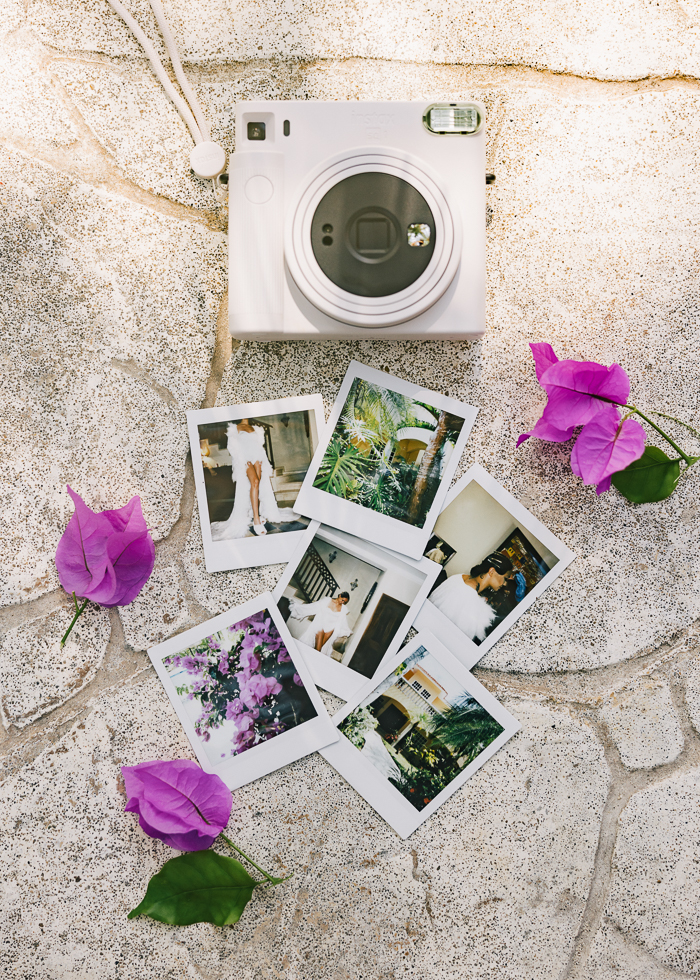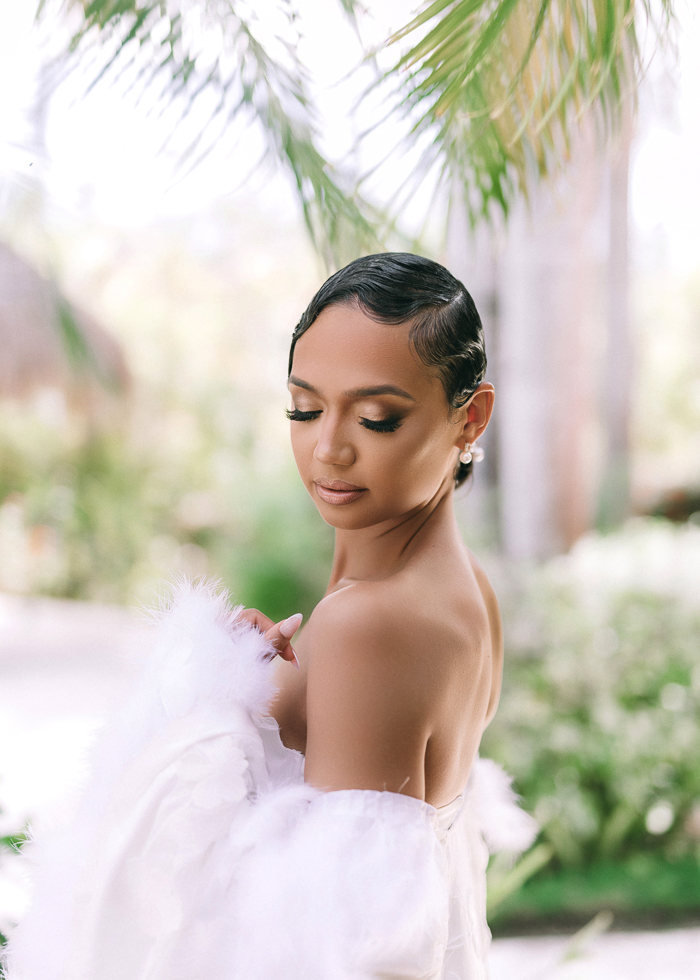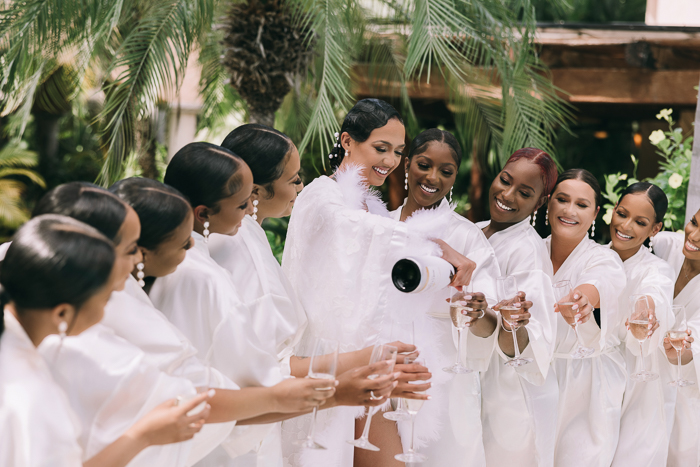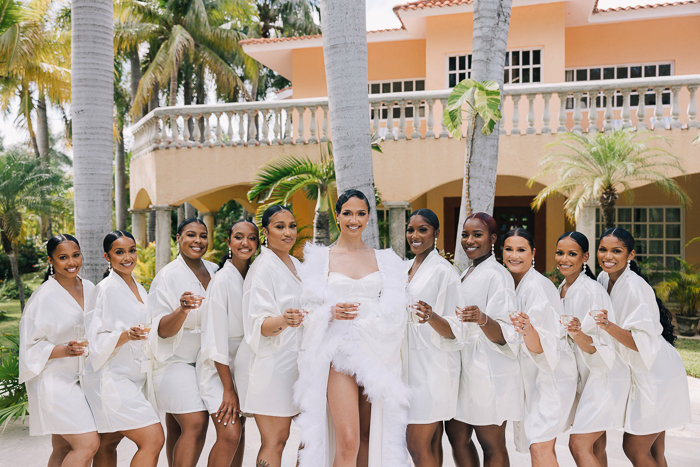 Supporting Local Creatives Through the Bridal Fashion
As a fashion stylist, my wedding outfits were essential to me. I come from Nashville and wanted to collaborate with local black creatives for my wedding looks. I aimed for a timeless style with lace and pearls for the ceremony, choosing soft pink and nude makeup to match the outdoor setting. My hair was elegantly done in finger waves with pearl touches, and my dress and shoes featured lace and pearl details. I carried a bouquet of white roses down the aisle. My getting-ready robe had dramatic bell sleeves with floral and feather decorations, and I added a satin corset for a 60's pinup look. For the reception, I went for a more modern vibe with a mesh jumpsuit adorned with intricate floral and pearl details, plus a detachable tulle skirt for a romantic touch. Each element reflected my mix of classic and contemporary styles.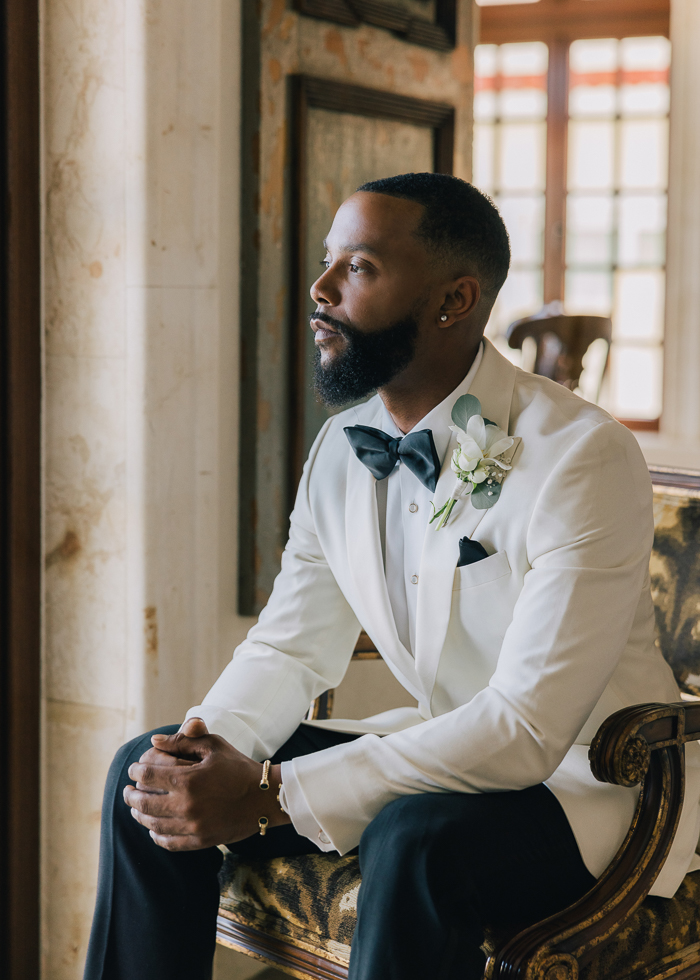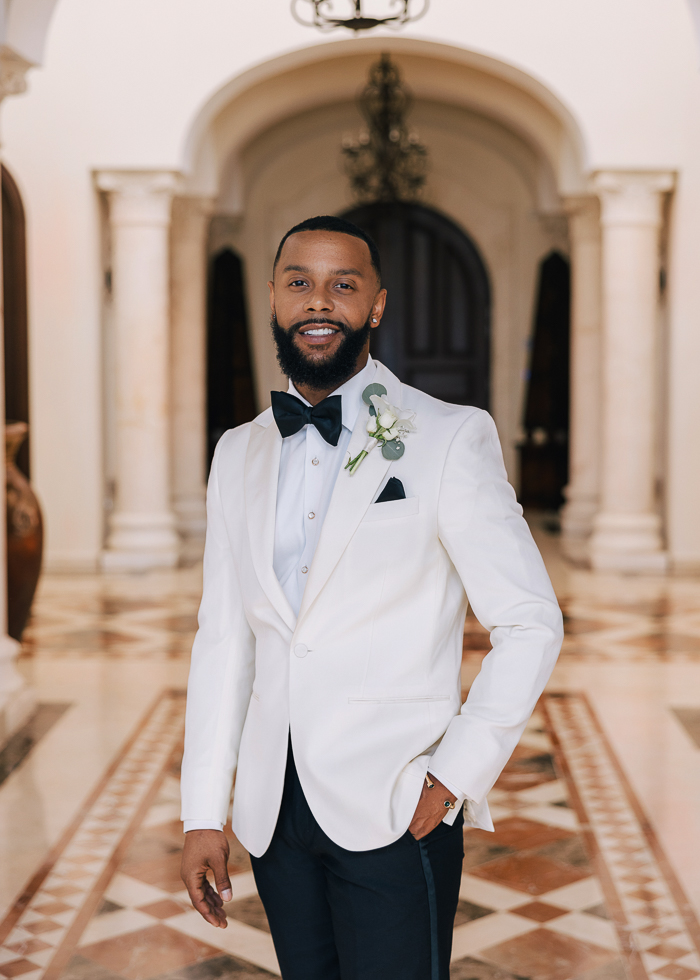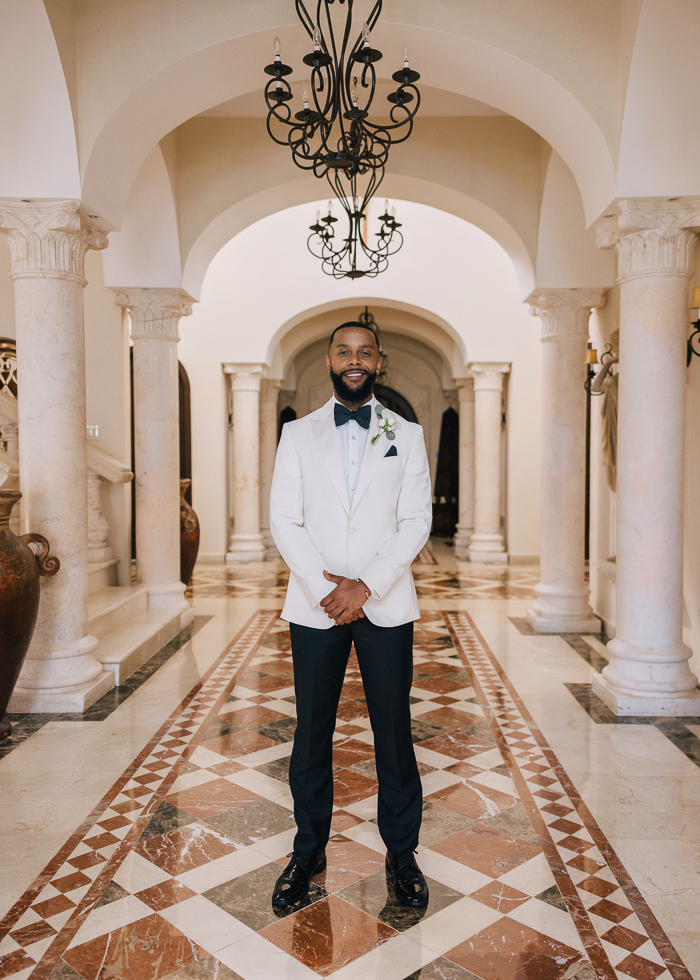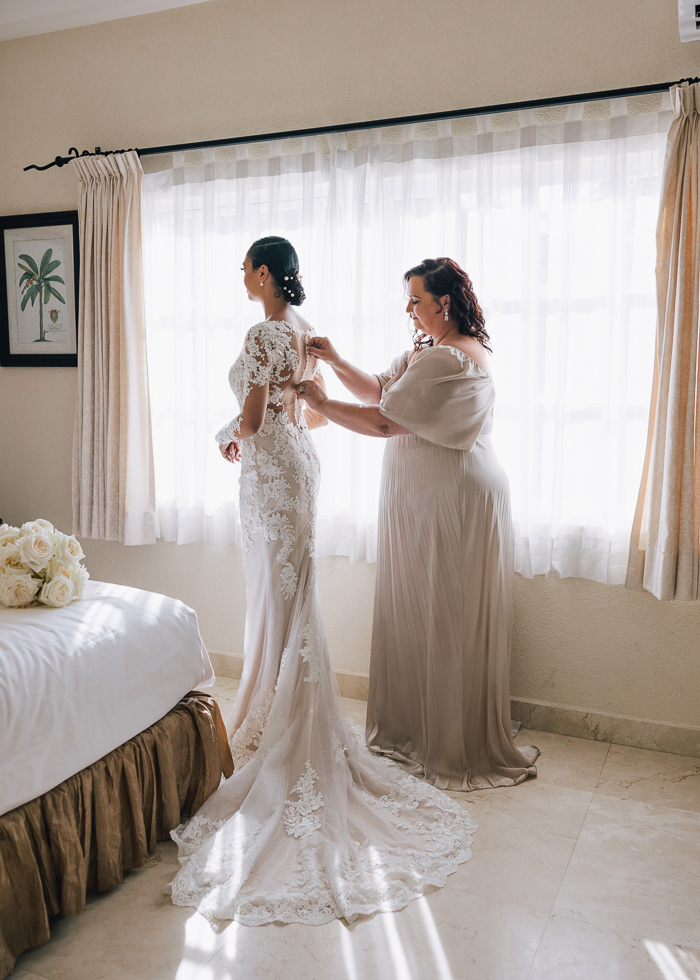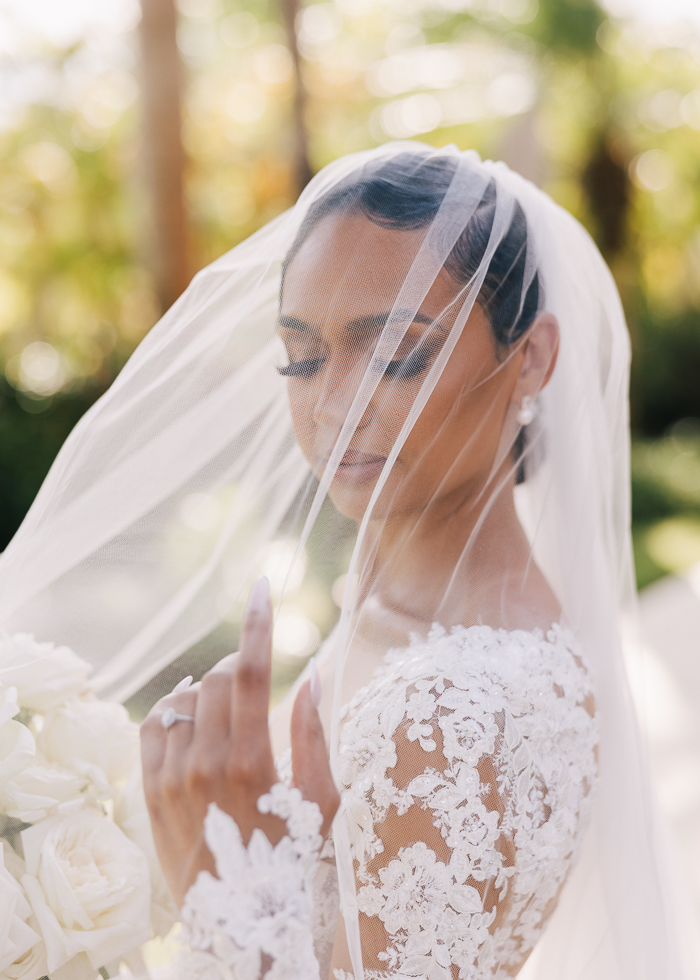 A Modern and Timeless Vision Brought to Life at Their Villa La Joya Wedding
We wanted a mixture of modern meets timeless aesthetic. I was definitely a Pinterest bride and wanted white and greenery with hints of gold for a timeless look, but we included acrylic elements to give it a more modern feel. My dream wedding has always been to have a "backyard wedding," and our wedding venue gave us that and more. Villa La Joya offered us a way to have a private ceremony and reception without the onlookers of a resort-style wedding. Our wedding planner got us into contact with all of the vendors in Mexico, and everything exceeded our expectations.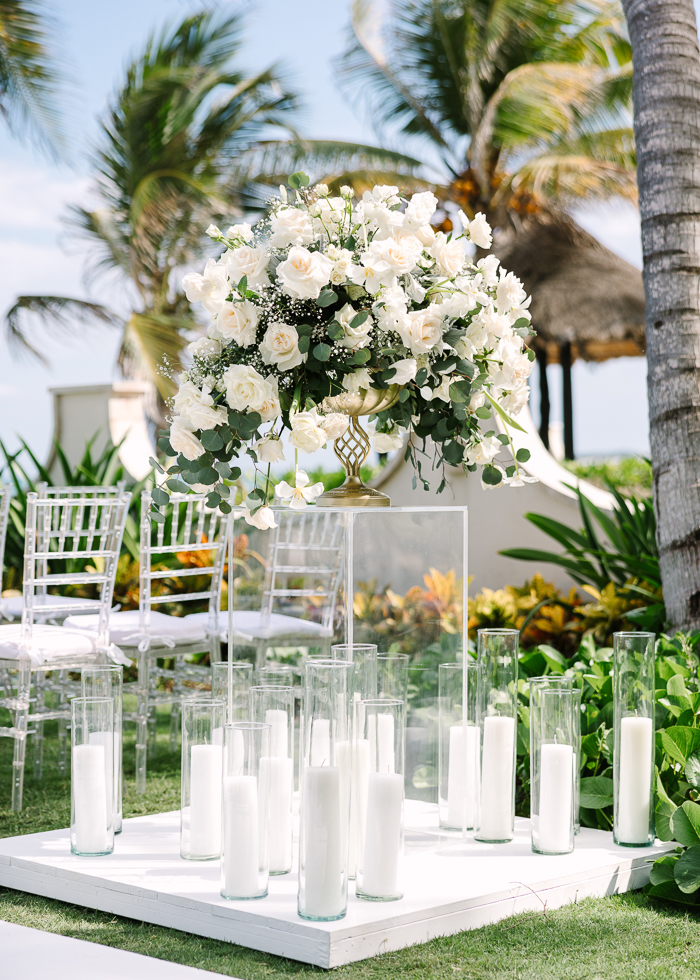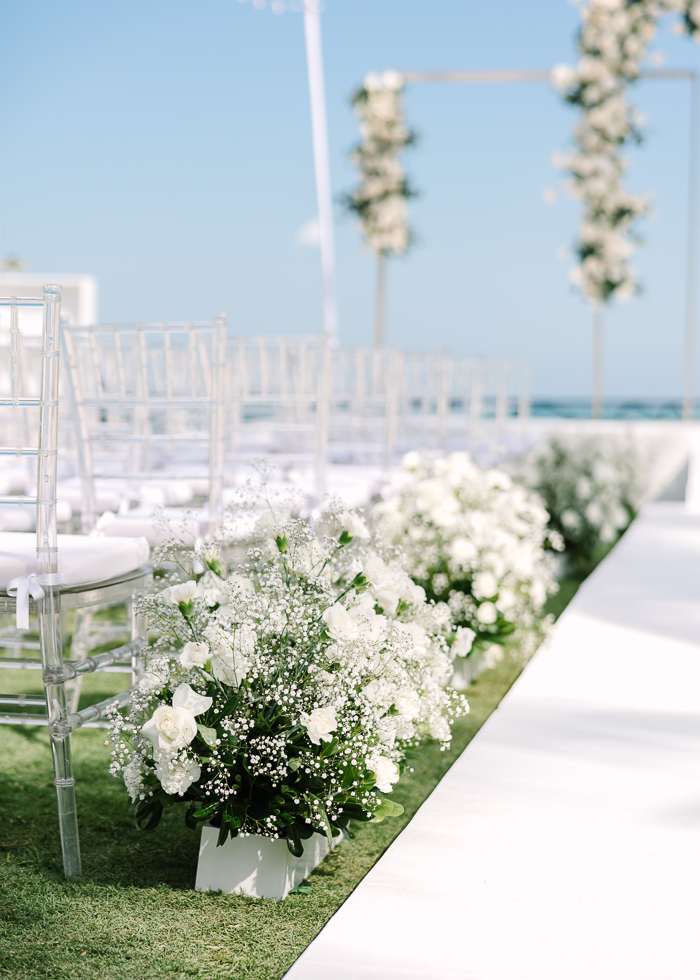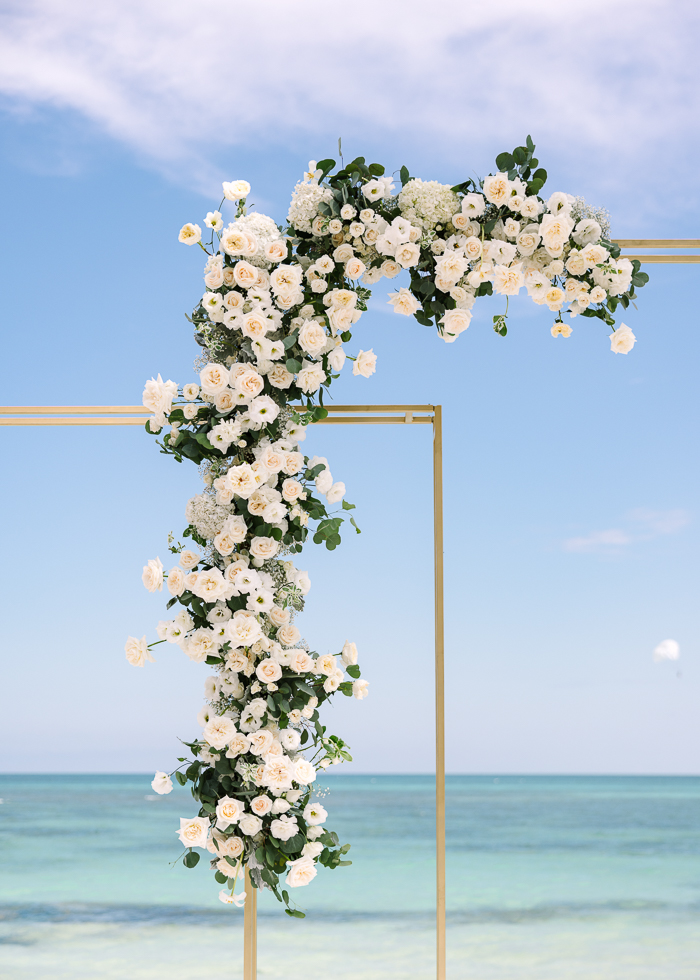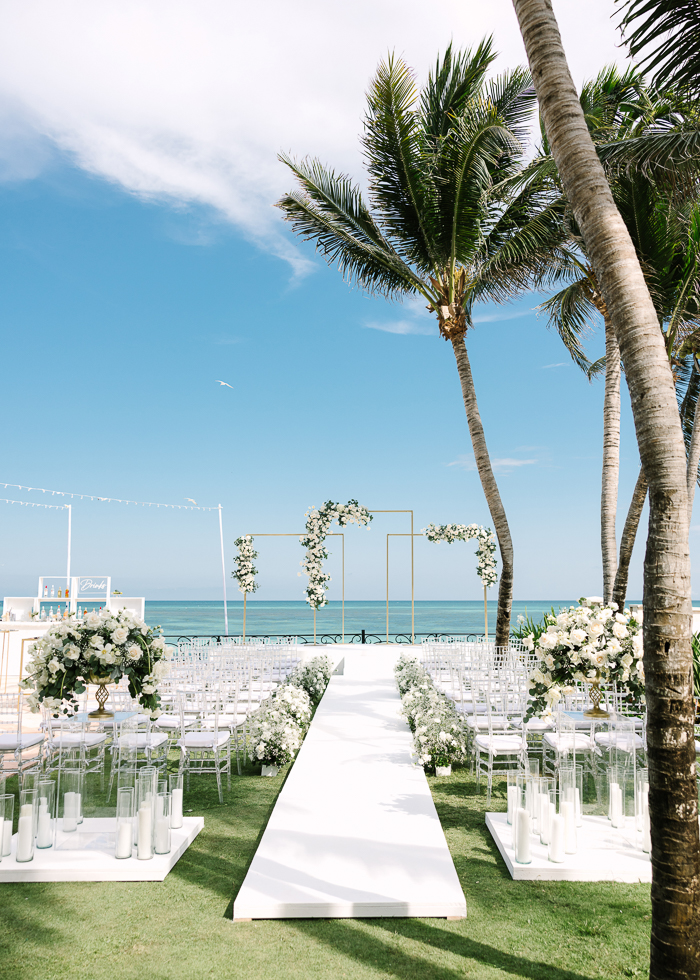 Honoring Their Loved Ones Was a Priority on Their Special Day
The most important thing to us was ensuring that we included our family in moments that could have been just about us but made it much sweeter. My late grandmothers were on my bouquet as I walked down the aisle. My husband included his brothers in his mother/son dance. And I honored my late older sister by dedicating my father/daughter dance to her. Our wedding day is 100% our day, but we felt like we were celebrating them as well.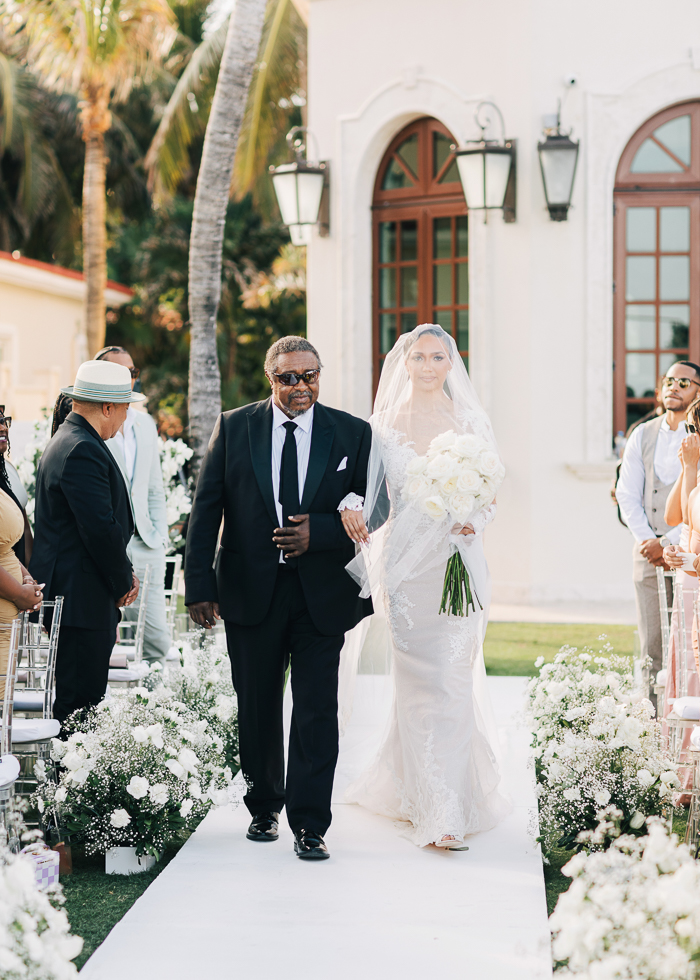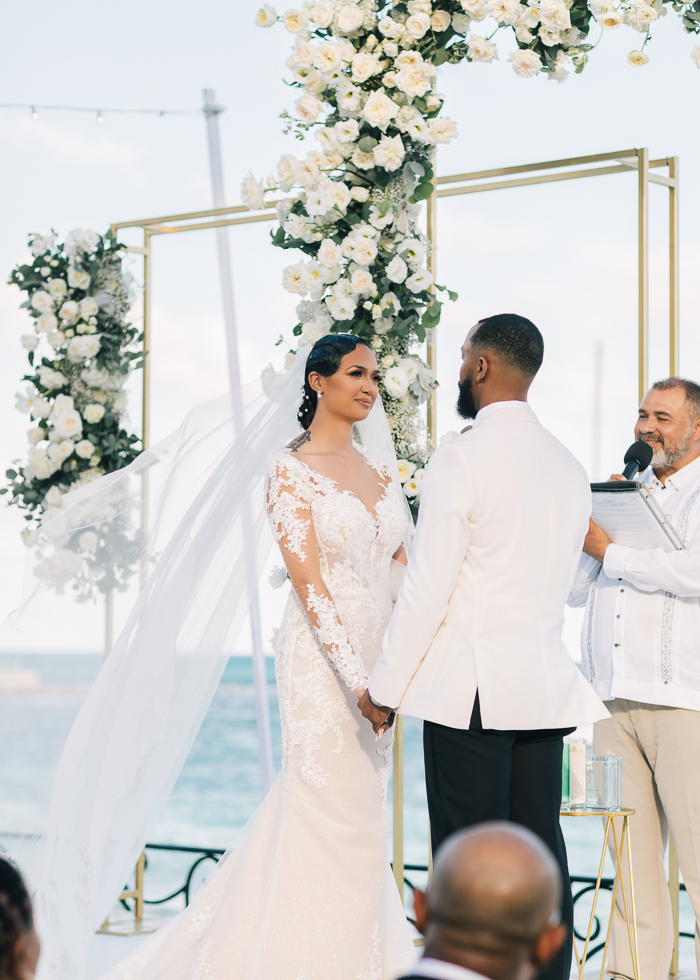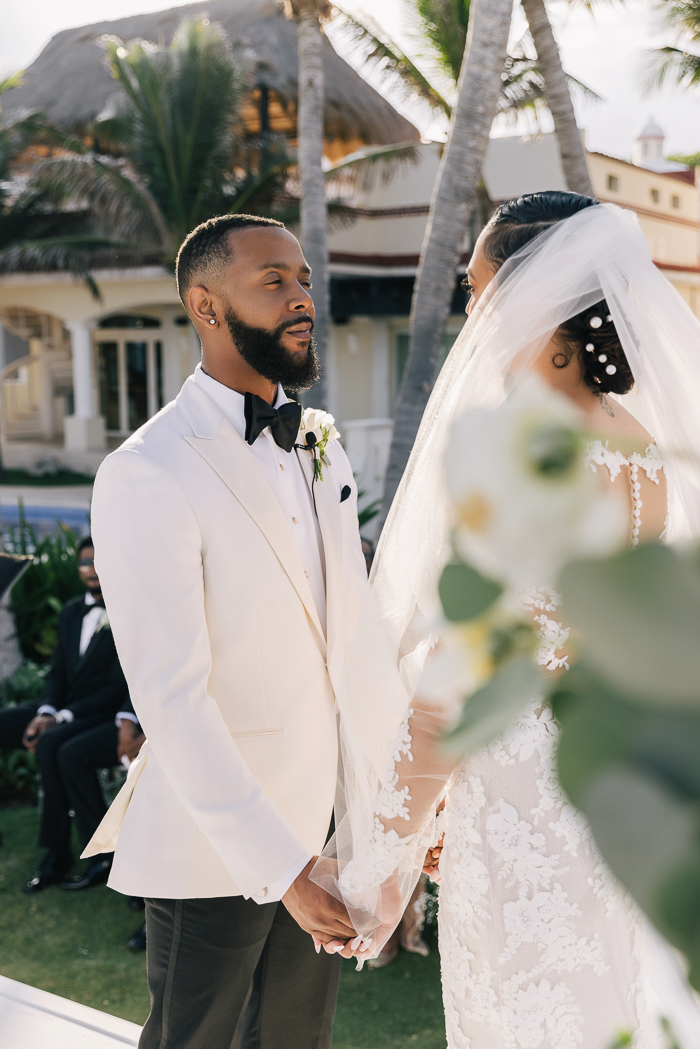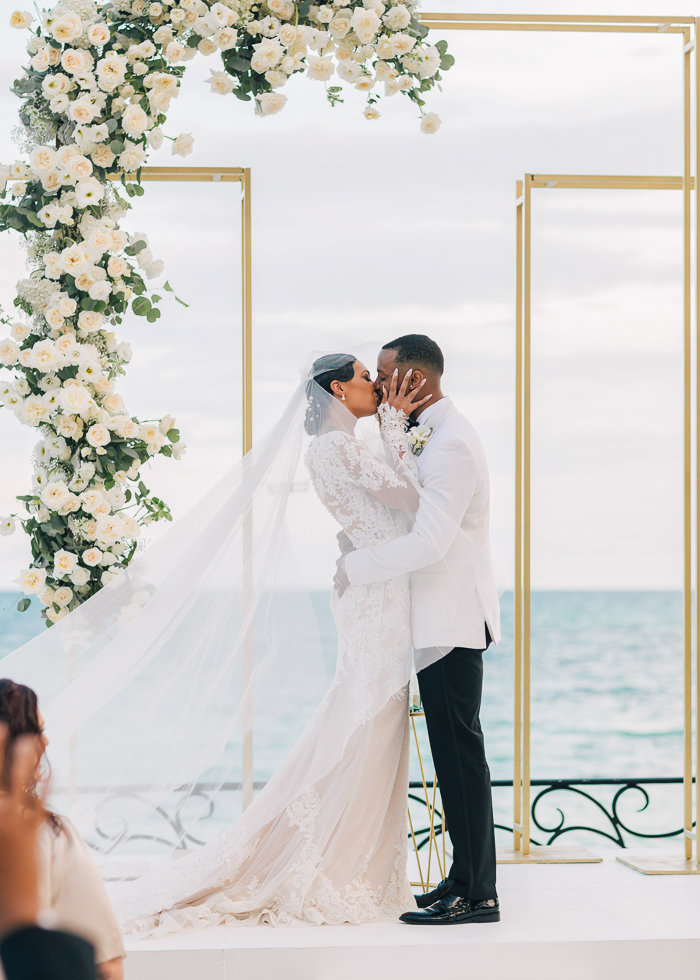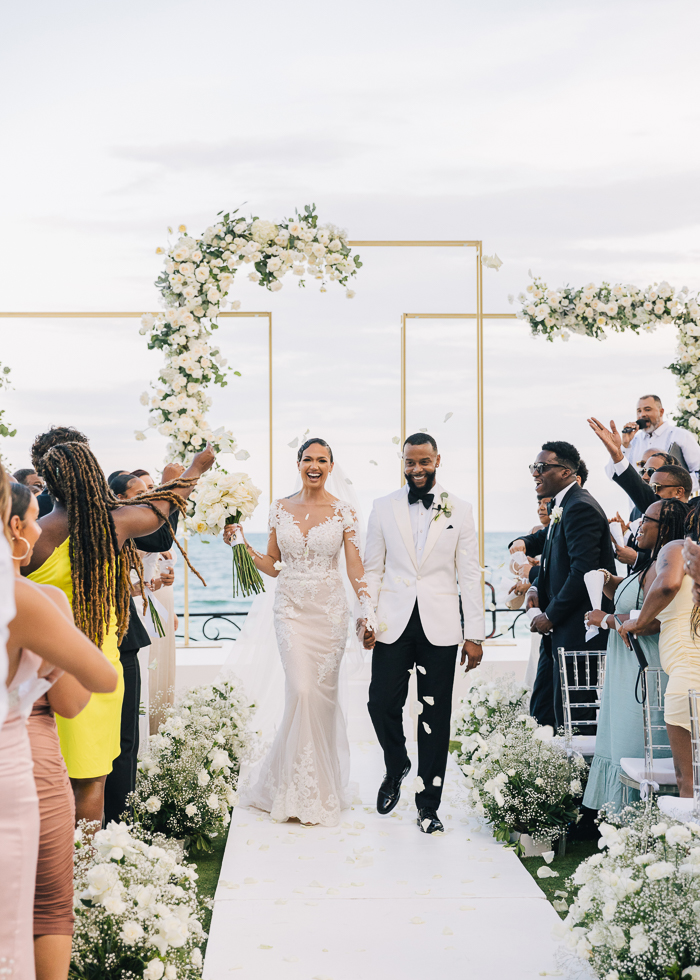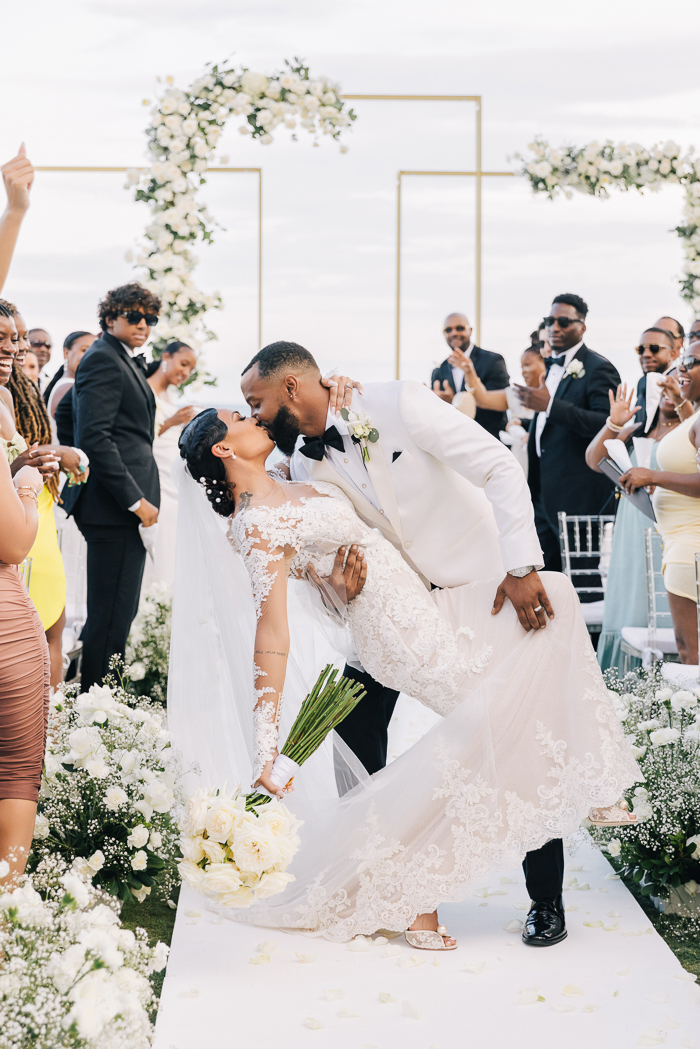 A Memorable Walk Down the Aisle and Heartfelt Vows
The most memorable part of the wedding was walking down the aisle to see my husband for the first time. It was truly an indescribable feeling, but in that moment, everything came together. Our ceremony was breathtakingly beautiful, and seeing our family and friends there made the moment that much sweeter. My husband's wedding vows made everyone cry, and it is a moment I will never forget.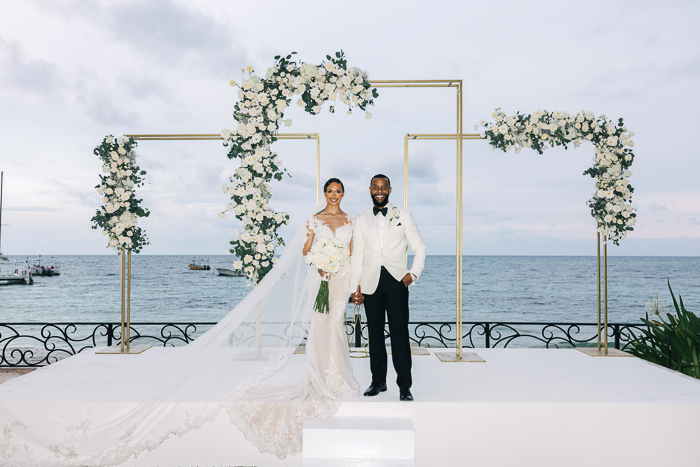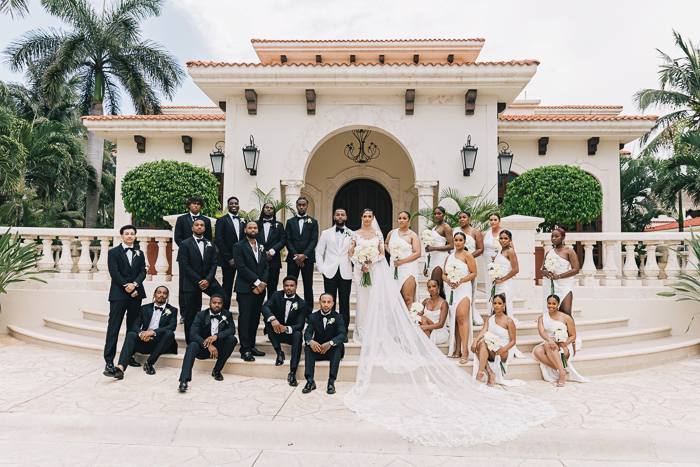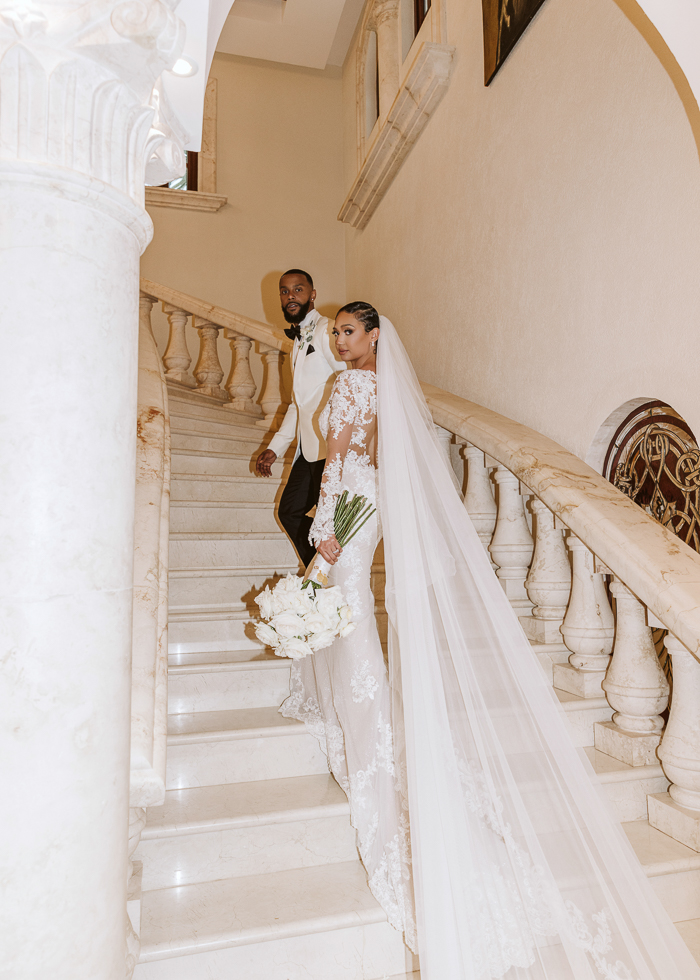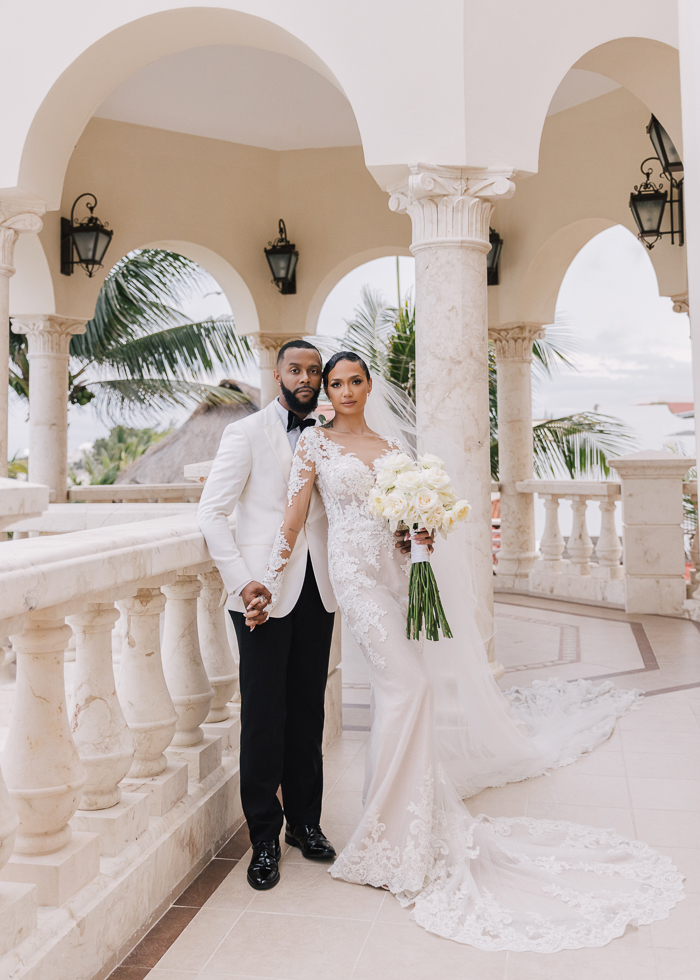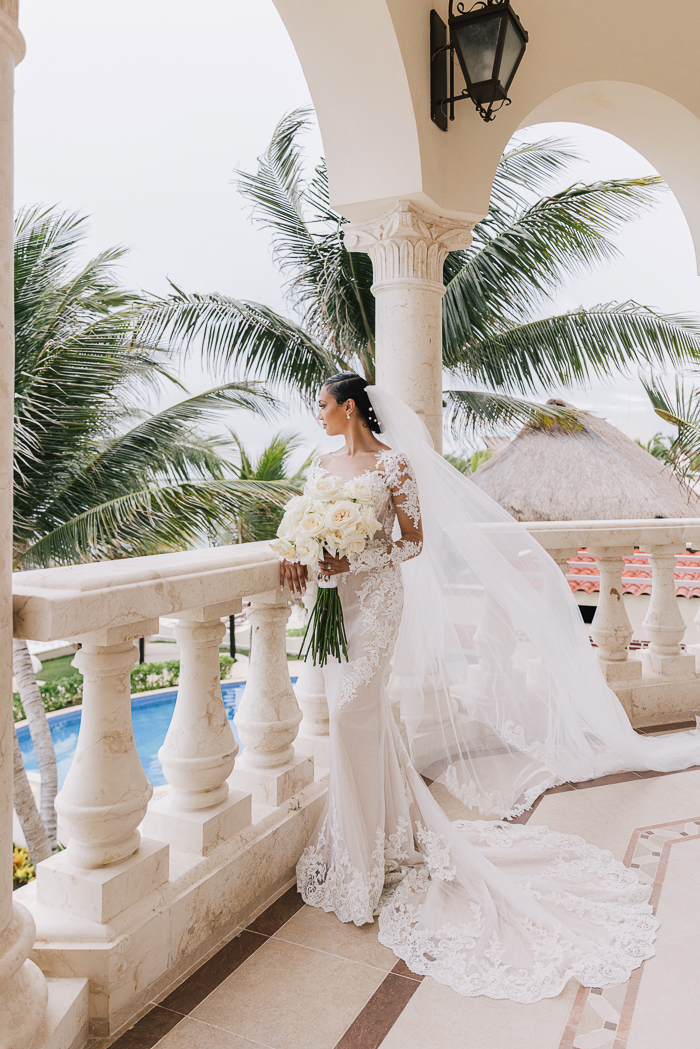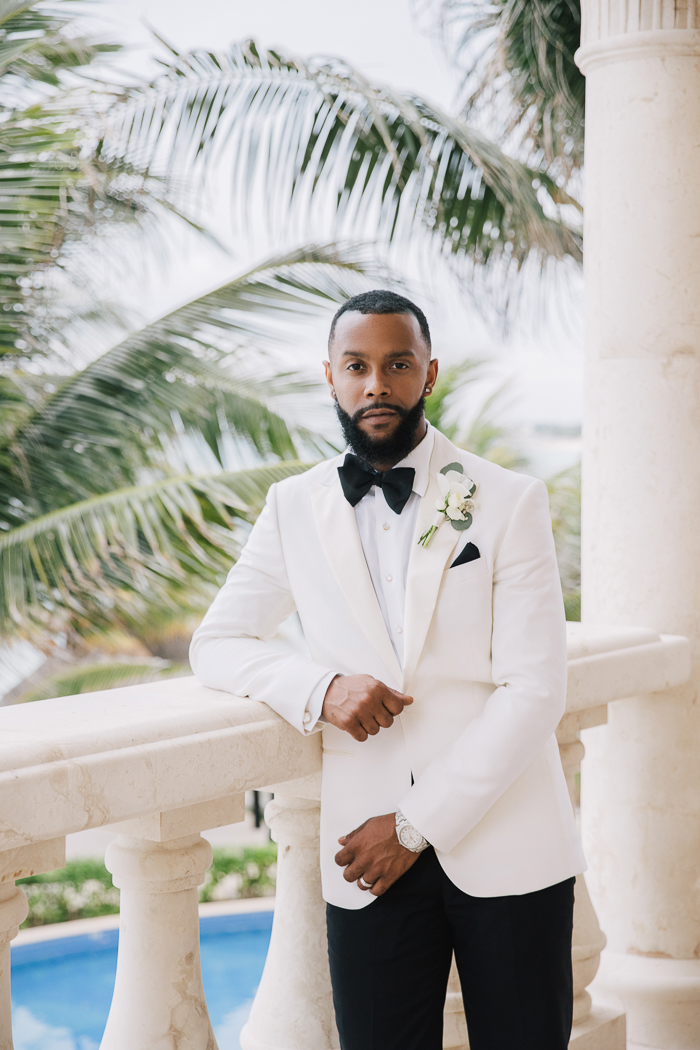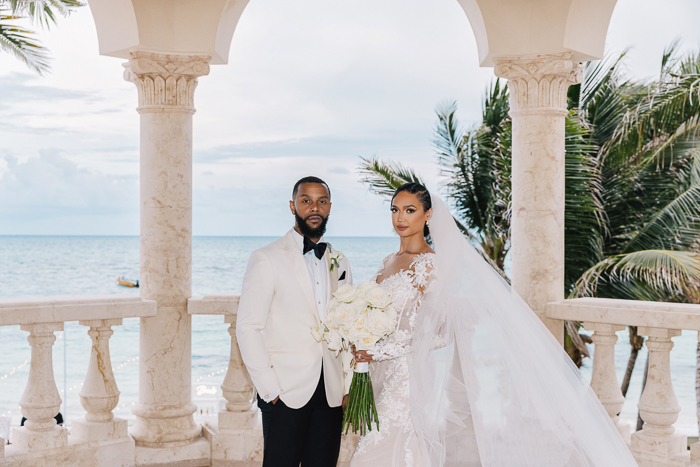 Advice From the Newlyweds: Embrace the Unpredictable Wedding Journey
It might sound like a cliché, but in the end, everything falls into place. Our engagement was longer due to the pandemic, and we were set on a destination wedding. I found myself stressing and losing confidence in my choices along the way. Trust yourself, and don't worry too much about the little things. Most people won't notice if something doesn't go as planned. Just enjoy the journey!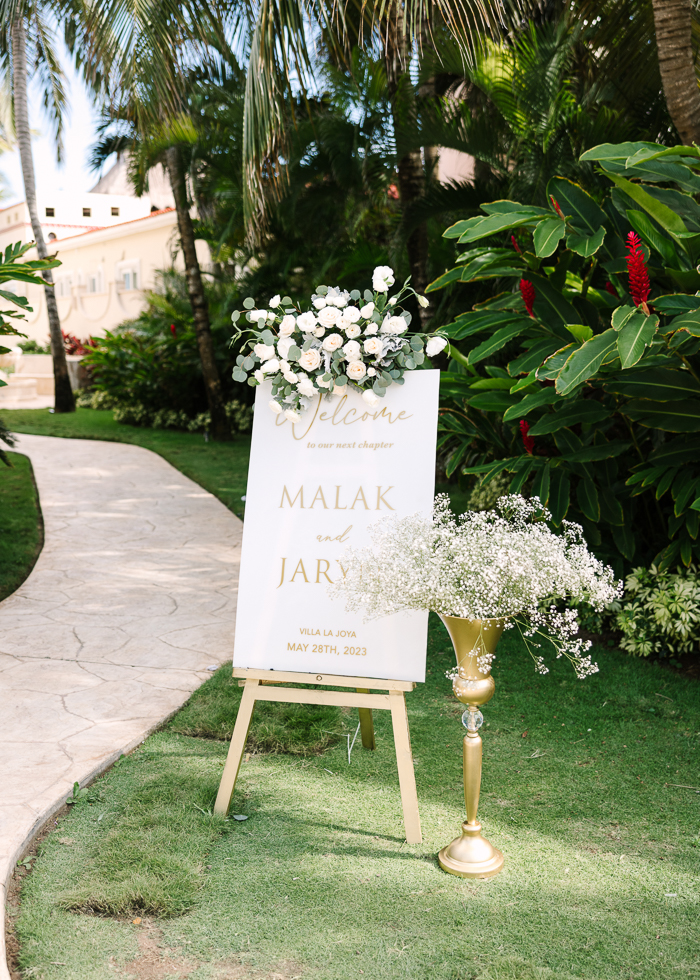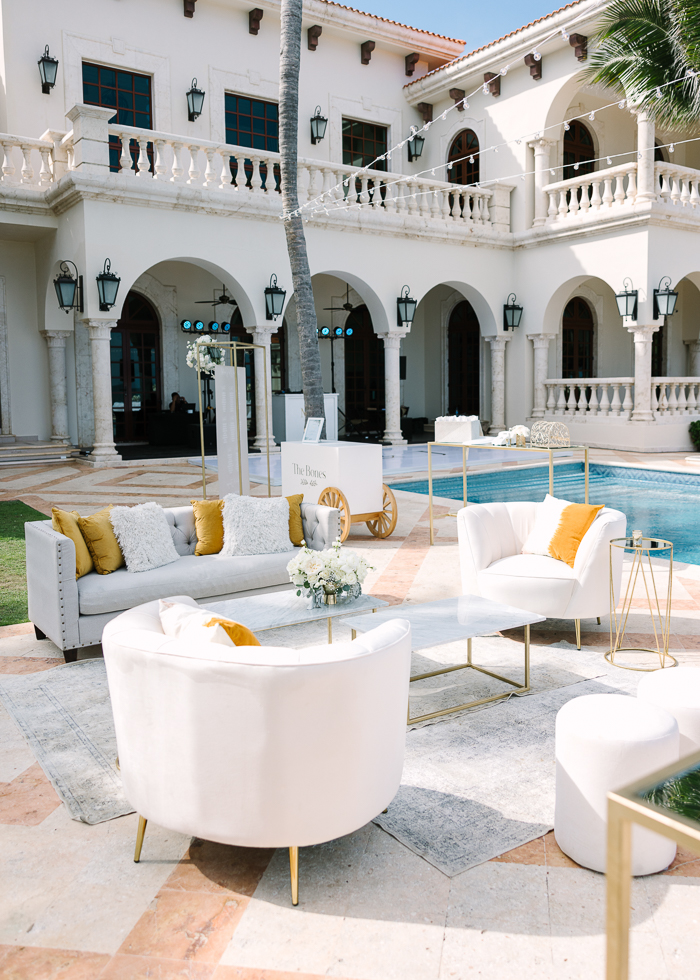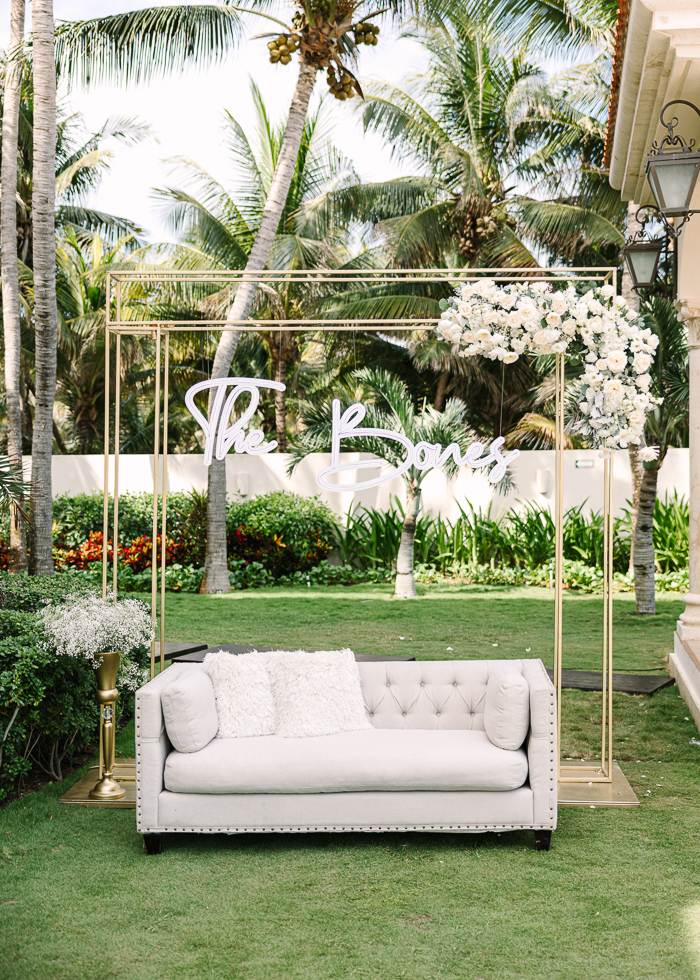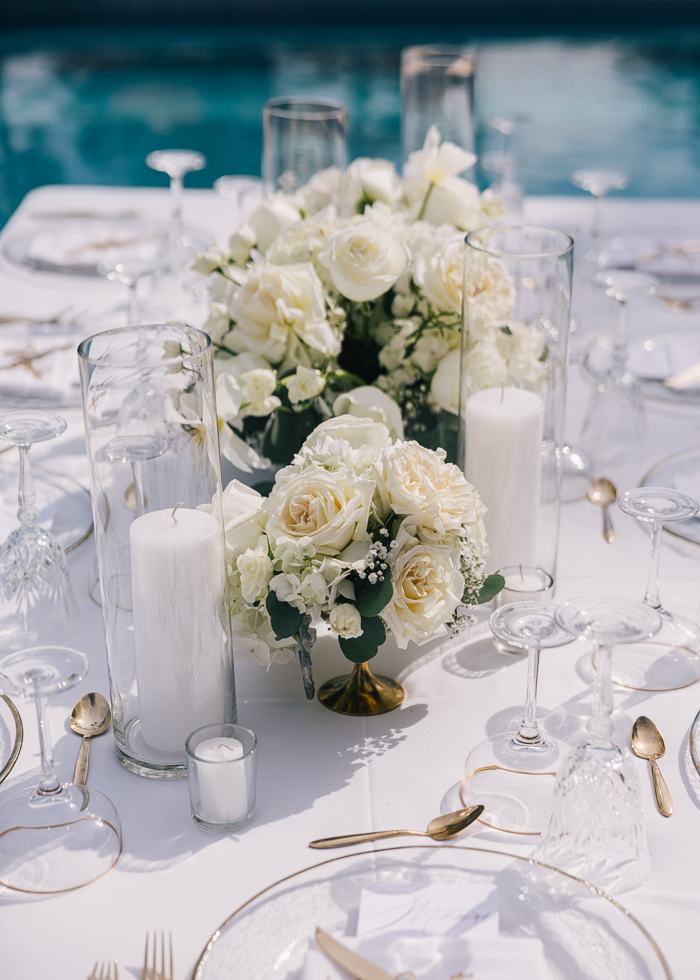 Elevating the Wedding Experience Through Small Personalized Details
I am most proud of the details of my wedding. I tried to think about every detail possible throughout the wedding day. We stayed in Cancun, about 20 minutes away from the venue. We made sure that we had a designated playlist for the shuttles to play during the ride, gospel music upon our guests' arrival because we got married on a Sunday, a muted color palette for the guests to wear, a custom bar cart, DJ booth, dance floor, drink stirrers, place cards, and an audio guestbook to name a few. The details are what I feel our guests appreciated the most.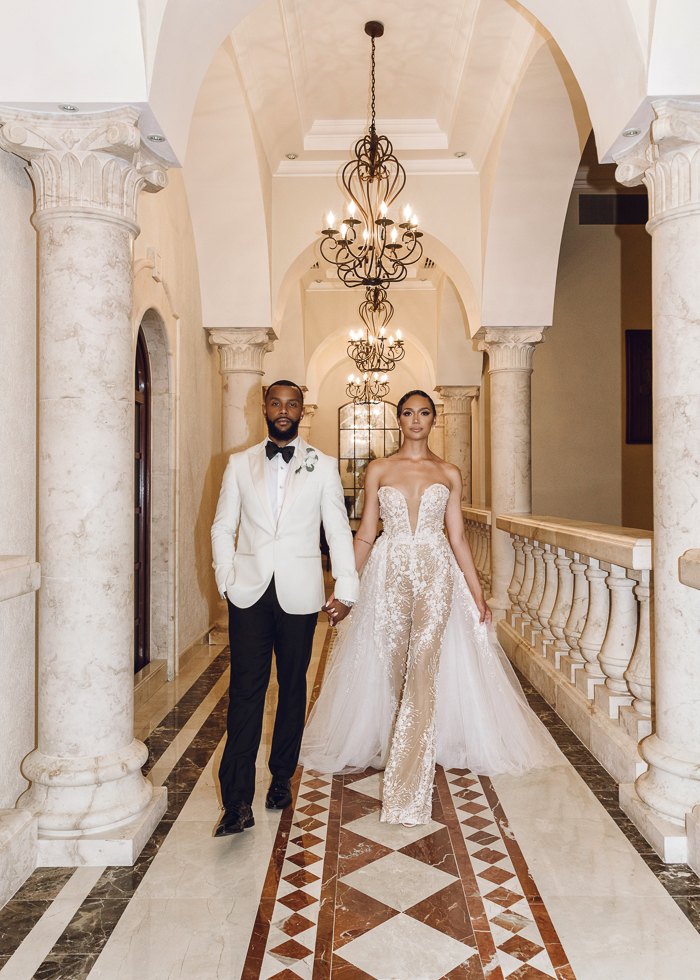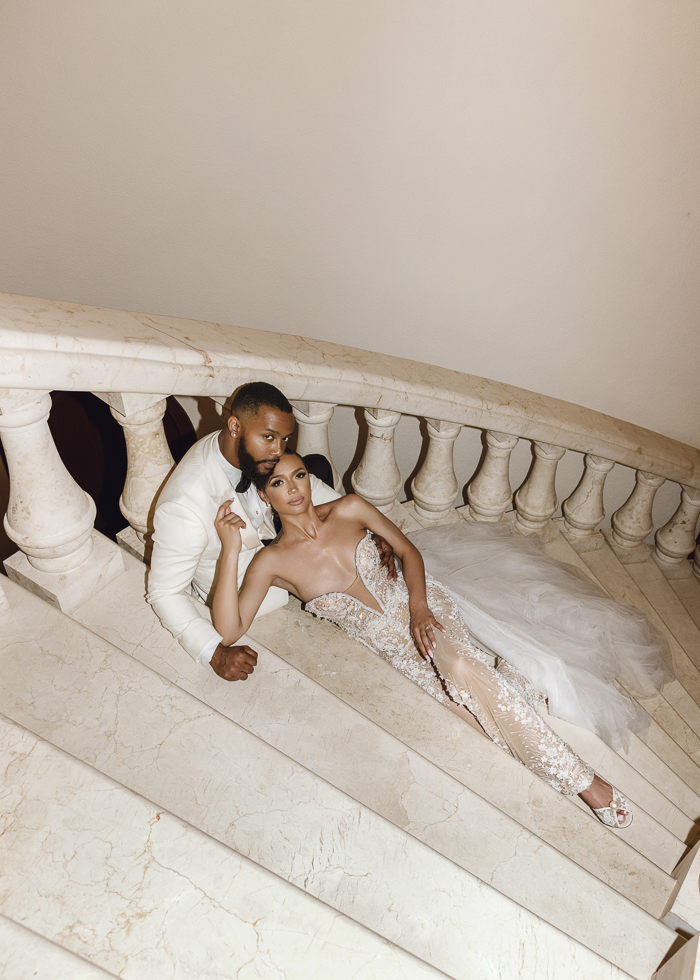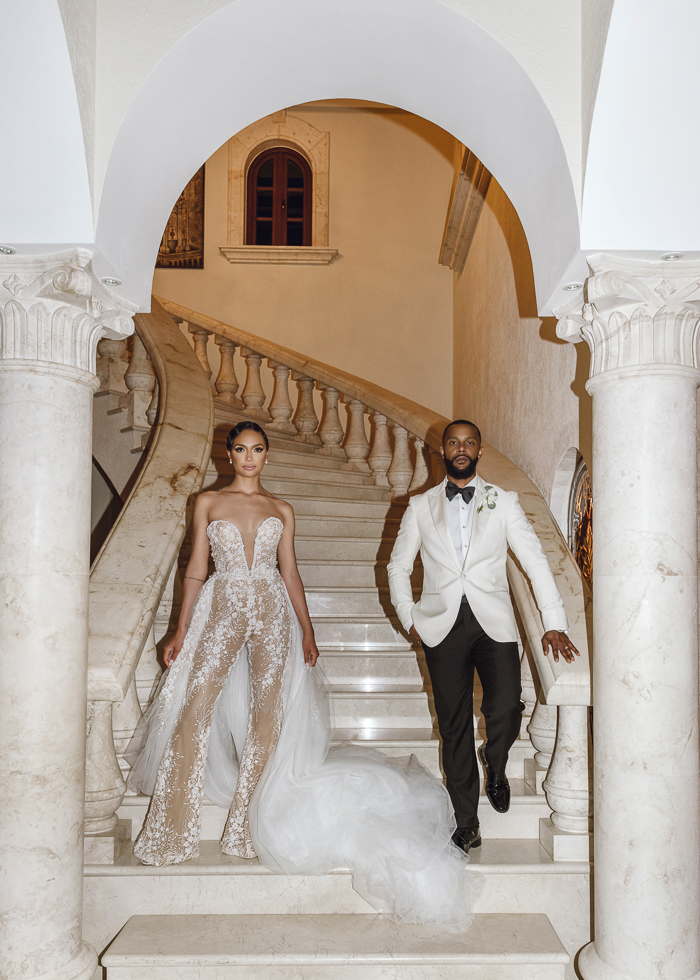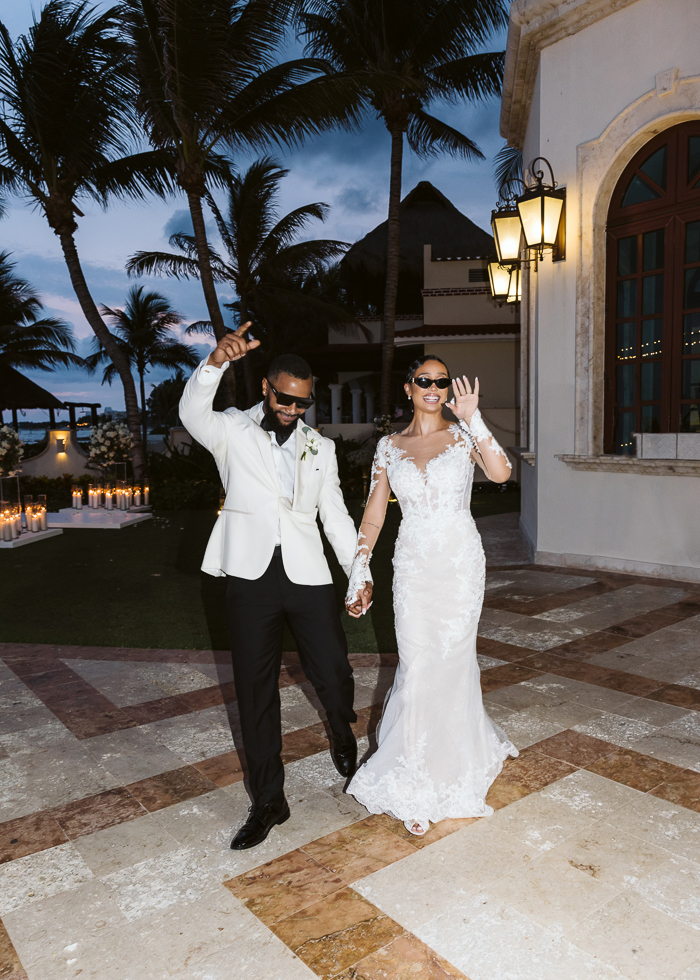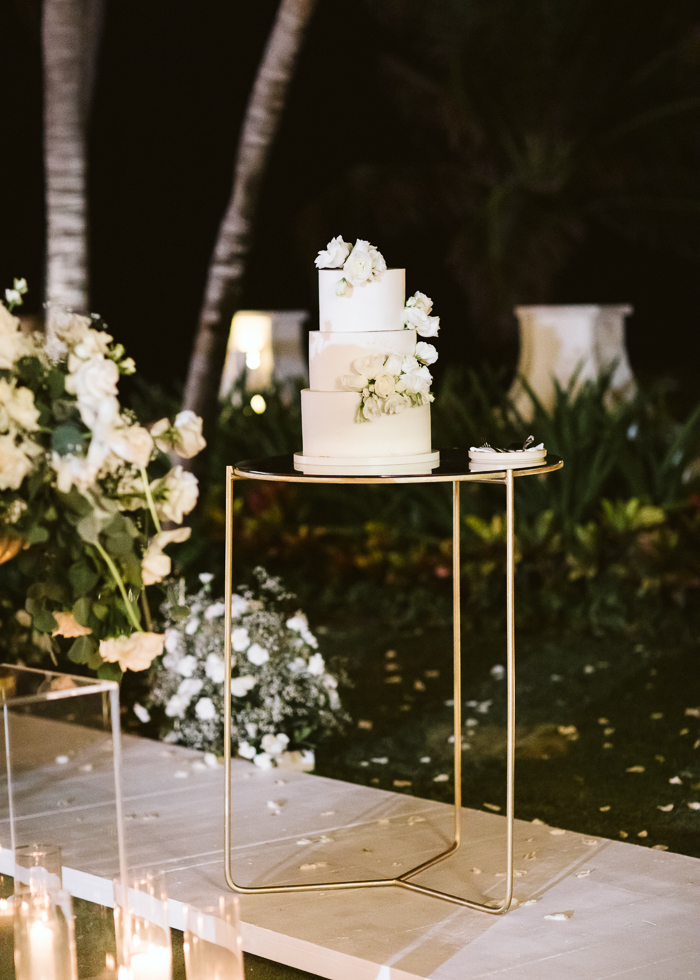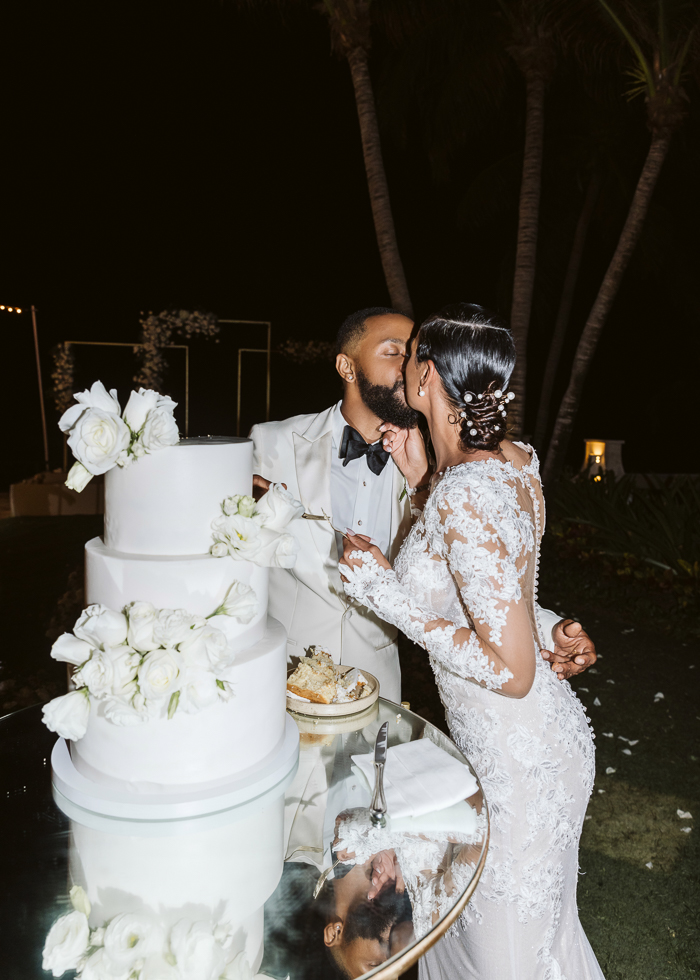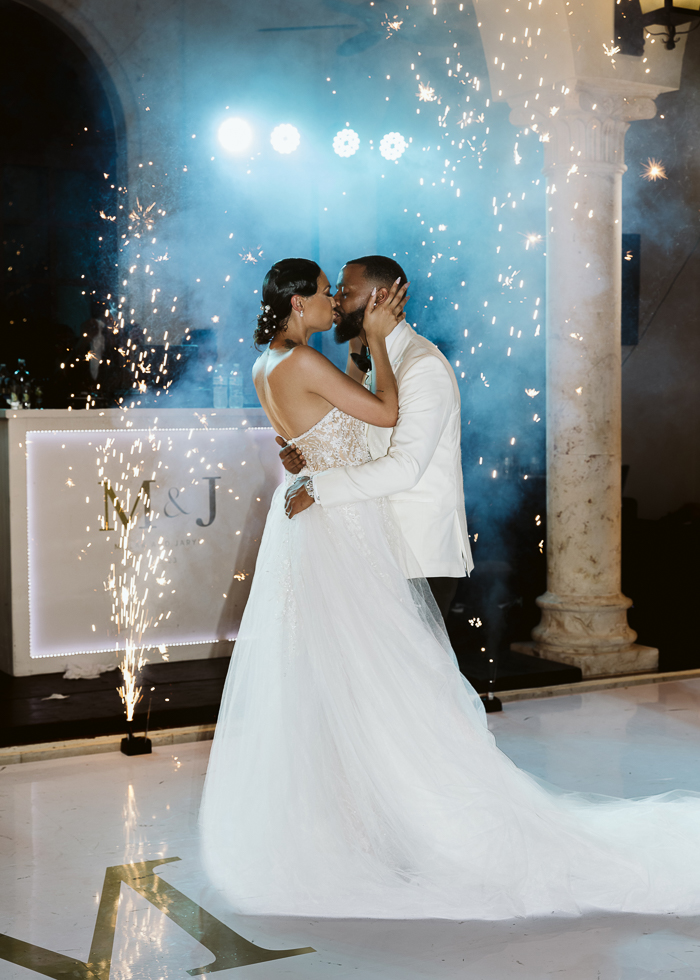 Congratulations to Malak and Jaryn on their beautiful Villa La Joya wedding. They certainly chose an exquisite venue for their special day. If you're considering a wedding in Mexico, you can explore more about Villa La Joya's unique charm in our directory of the world's best wedding venues.
A big thank you to Junebug members Pride Maya Weddings for their exceptional work planning every intricate detail the couple envisioned. Check out their profile to see more of their talent in our directory of the world's best wedding planners.