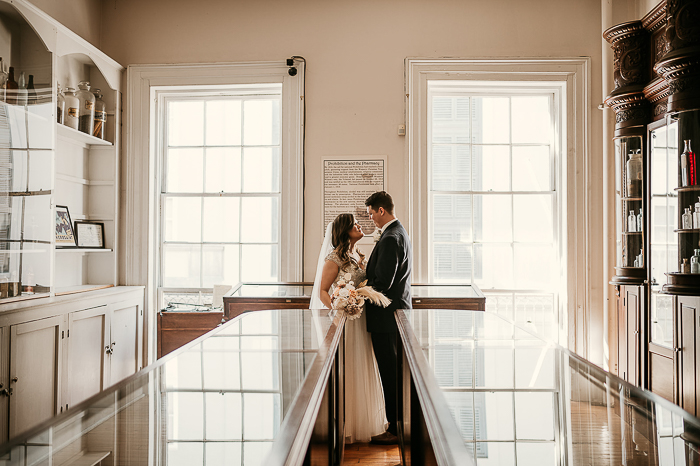 With a shared passion for all things that embody NOLA—Creole cuisine, distinctive music, and the Mardi Gras culture—Jenessa and Jake knew that tying the knot in the "Big Easy" was the right choice. So with the help of their planner Alexis Nelson, the pair brought to life an intimate and quintessential New Orleans wedding filled with character, bohemian touches, and a festive vibe. And it was a total blast!
This couple started with a beautiful courtyard ceremony at The Pharmacy Museum. Bamboo chairs and a stunning arch with lush blooms and feathery accents perfectly complemented the tropical jungle aesthetic. After tying the knot, they took the celebration to the streets with the famous second-line parade. In a fun turn of events, the street brass band escorted them to the reception at St. Ann Cottage—another romantic courtyard venue featuring antique decor and a stone fountain. And in true New Orleans fashion, they danced the night away while enjoying bananas foster under glimmering fairy lights.
Their big day revolved around sharing the vibrant, magical, and eclectic experience this world-renowned city has to offer. Scroll through and feel the energy of Jennesa and Jake's New Orleans wedding through these spectacular photos by Junebug member Yana B. This is one epic big day you don't want to miss.
The Couple:
Jenessa and Jake
The Wedding:
New Orleans Pharmacy Museum, Louisiana, United States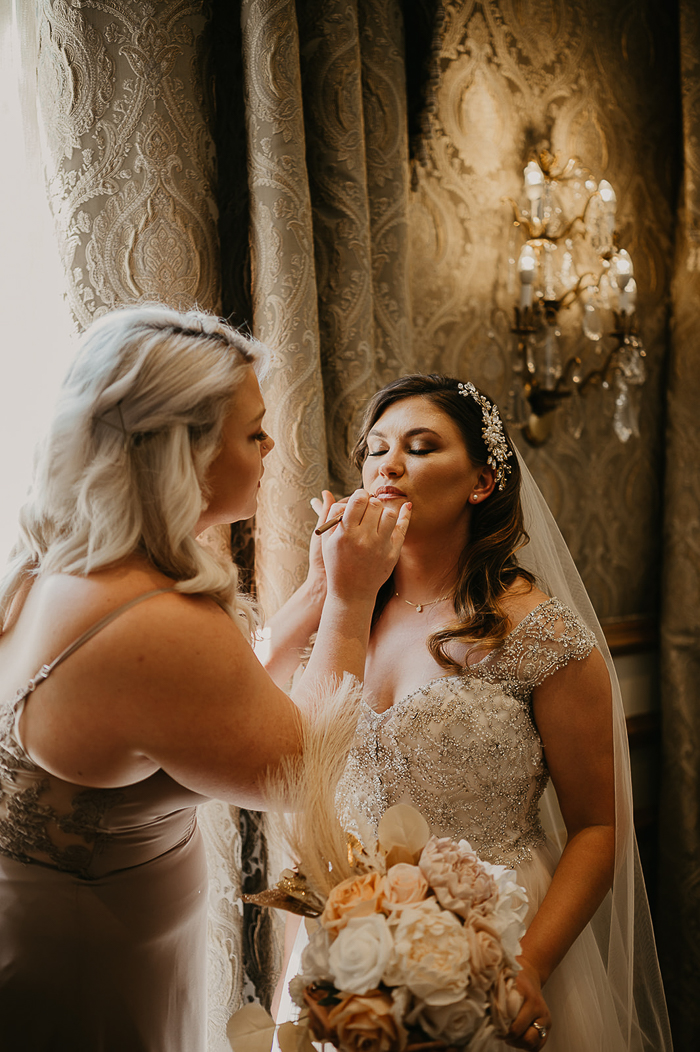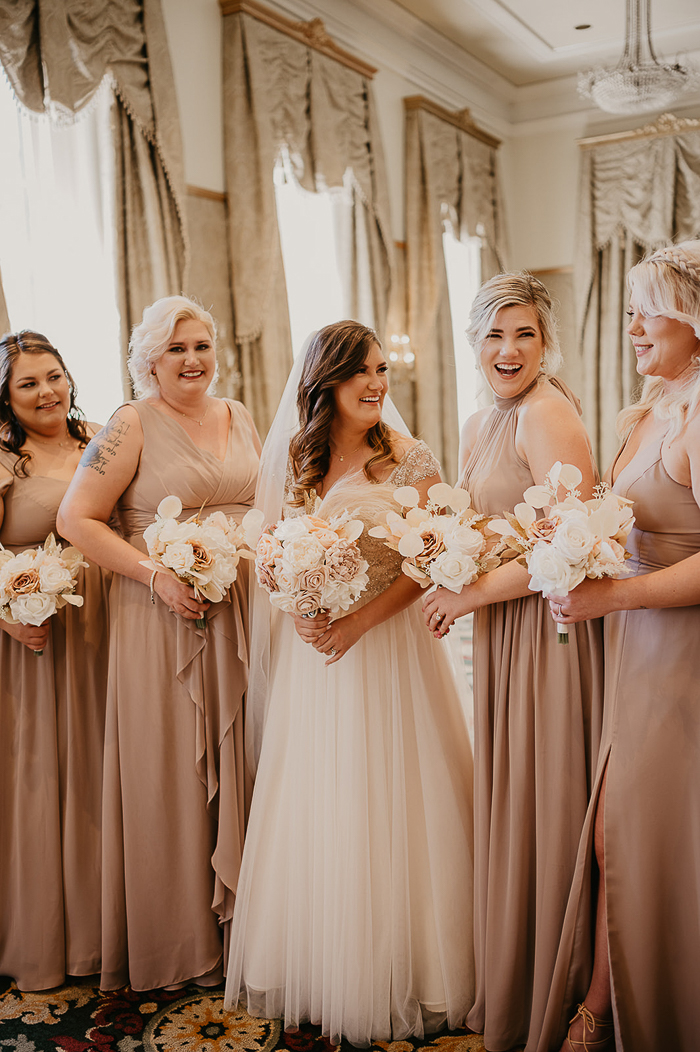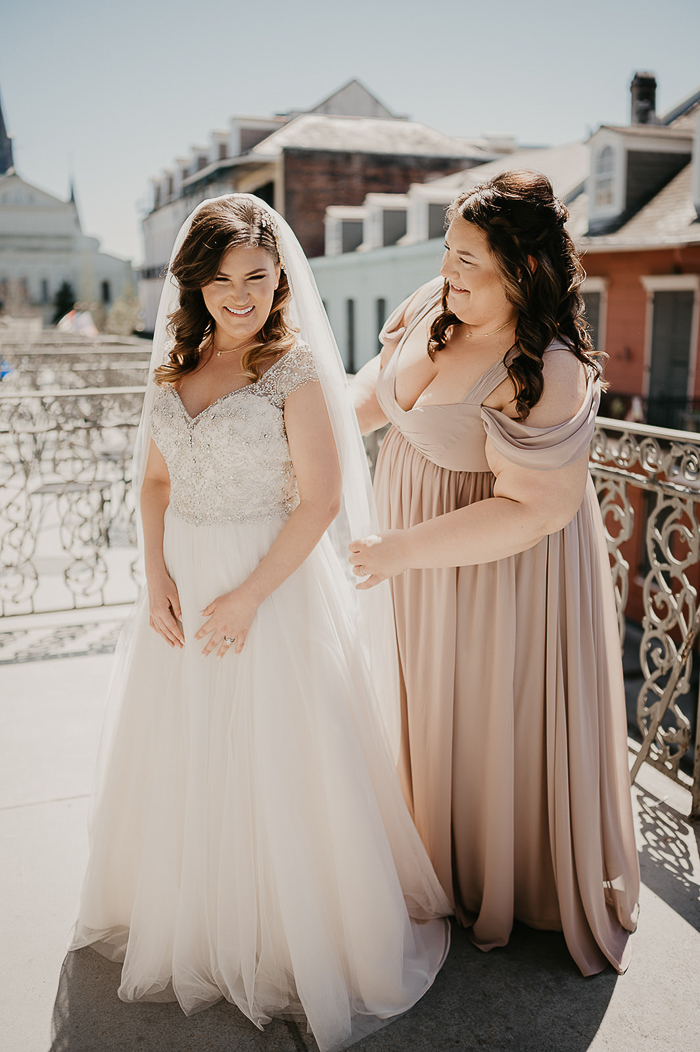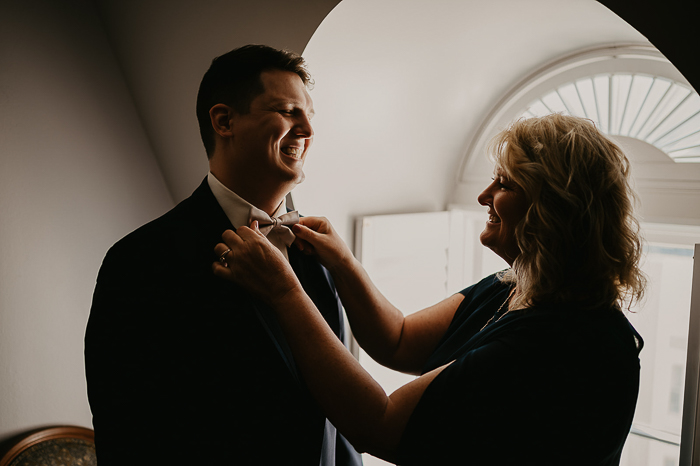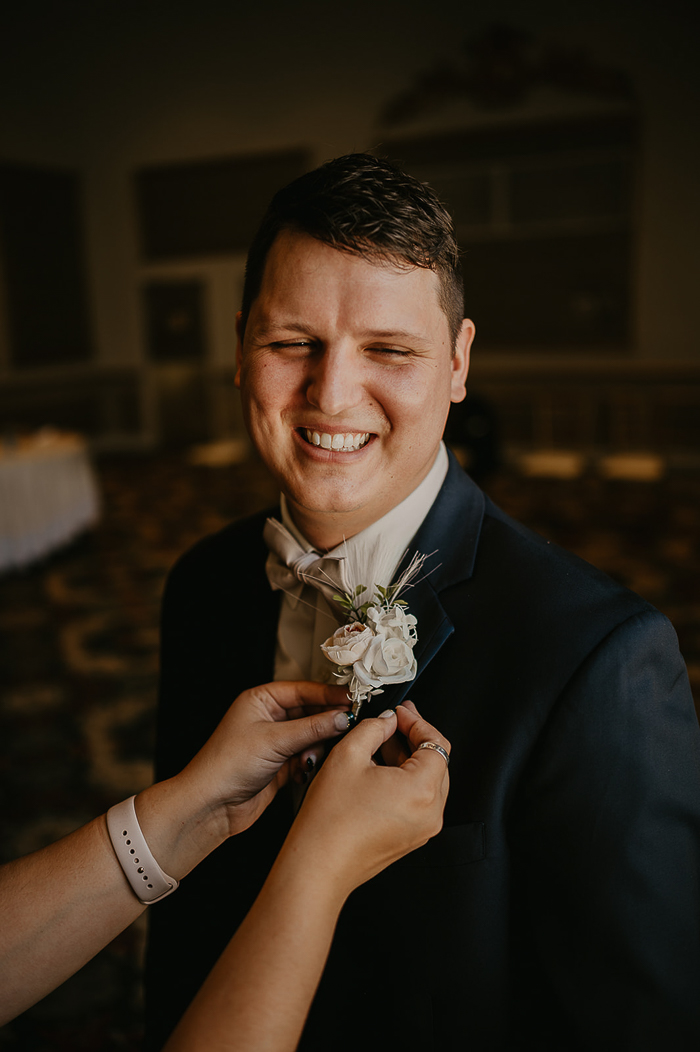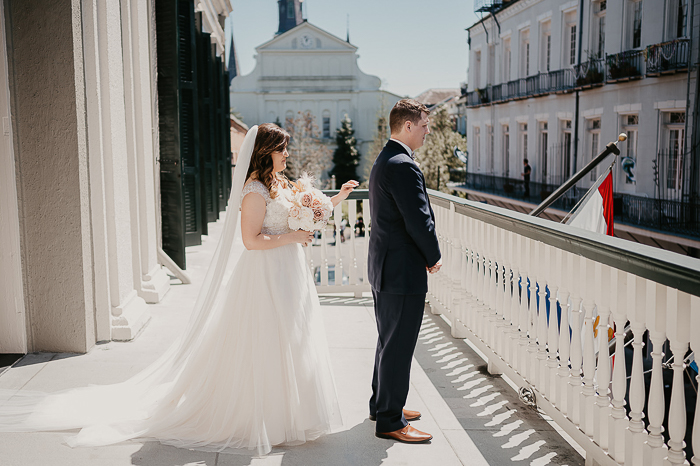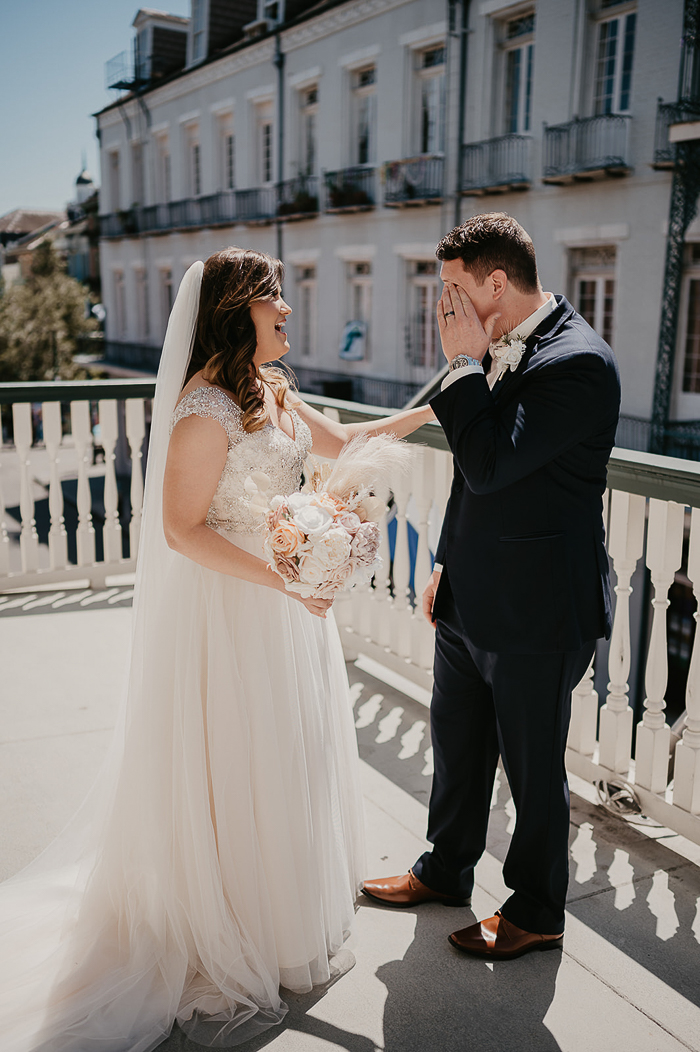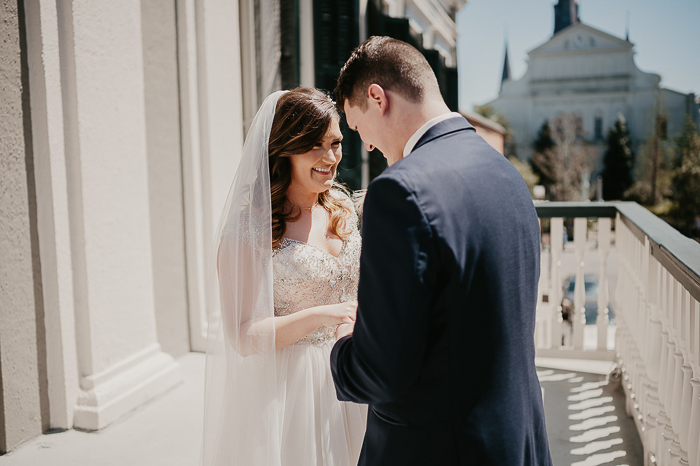 They Treated Their Guests To A Fun And Memorable New Orleans Wedding
Great music, food, and surprises made it a wonderful experience to share with friends and family. We weren't going to invite everyone to a destination wedding and bore them, and we think we accomplished showing everyone a good time. Every moment was truly a dream. Sharing our vows while looking over the city and St. Louis Cathedral was magical, but the second-line parade was such an incredible celebratory moment. At our reception, our bridal party had a special toast for the bride's late mother, and we had a special drink at the bar in her honor. That was truly such a special moment for us. We loved watching everyone light up at our little surprises of songs and the bananas foster station.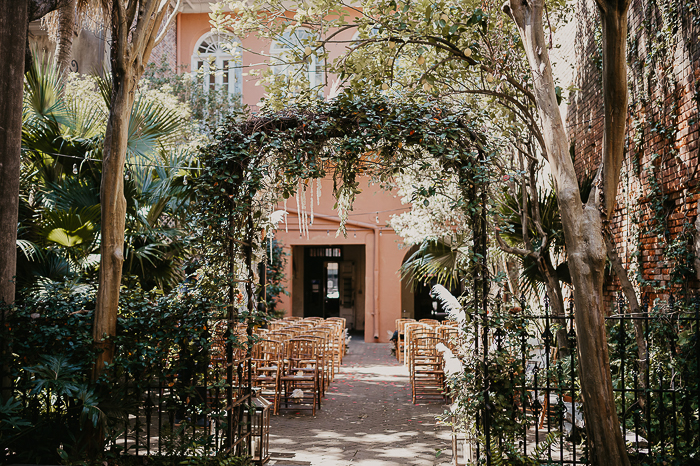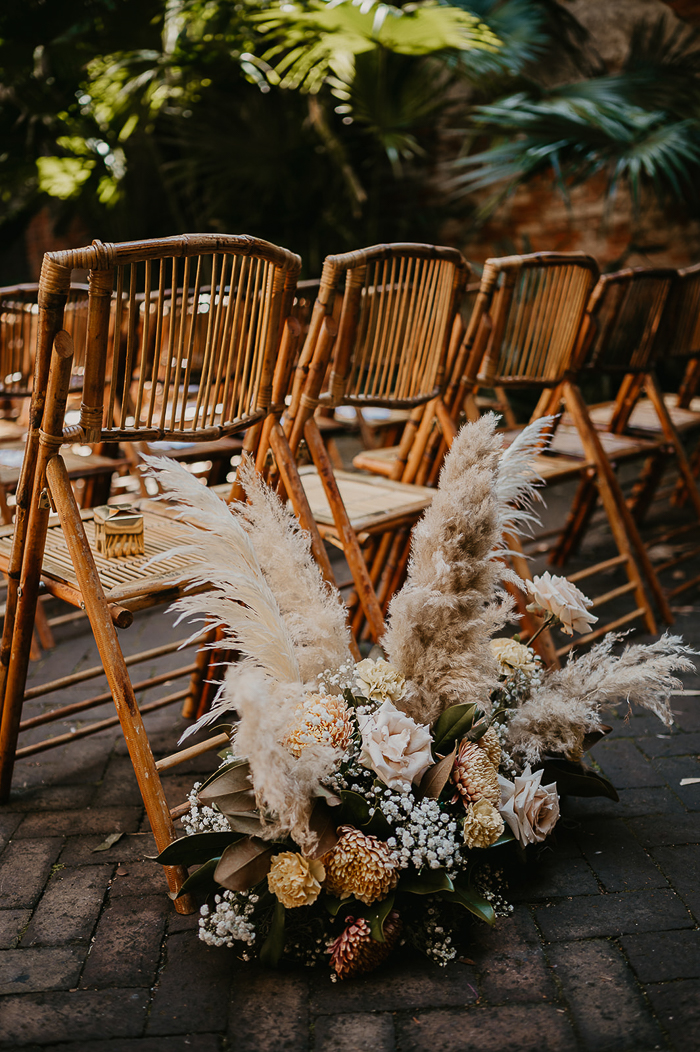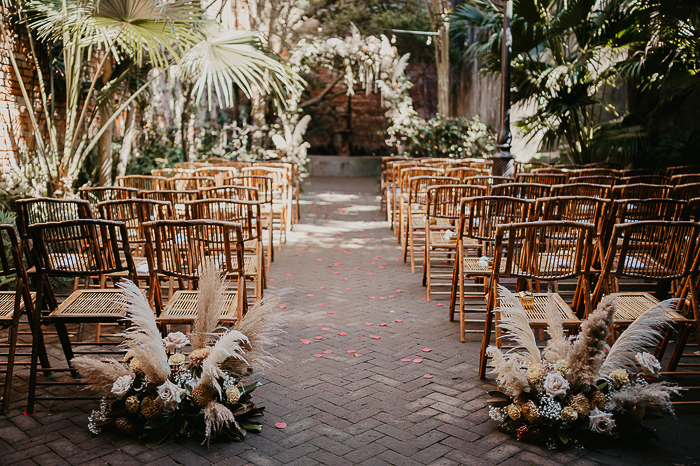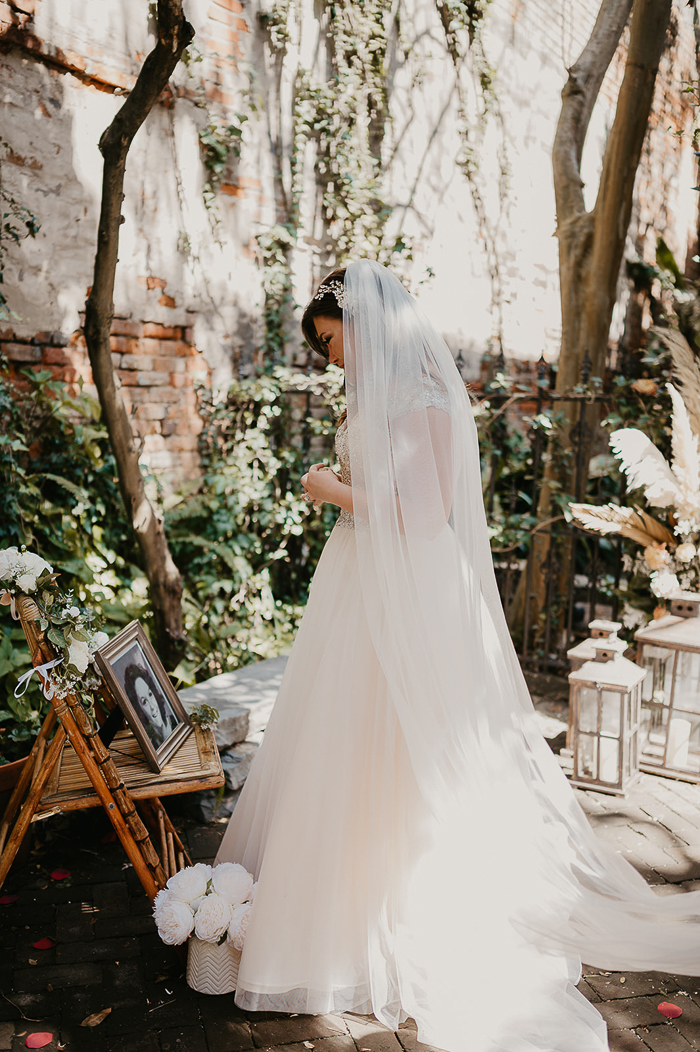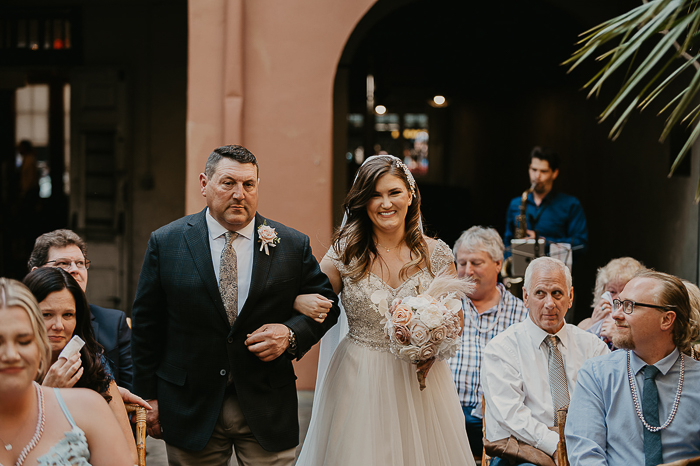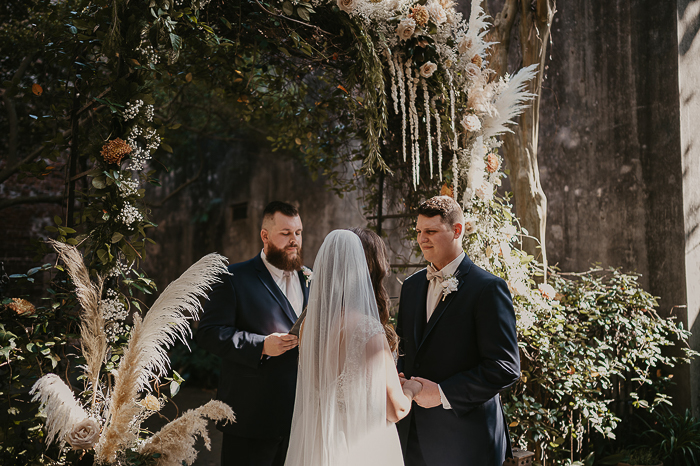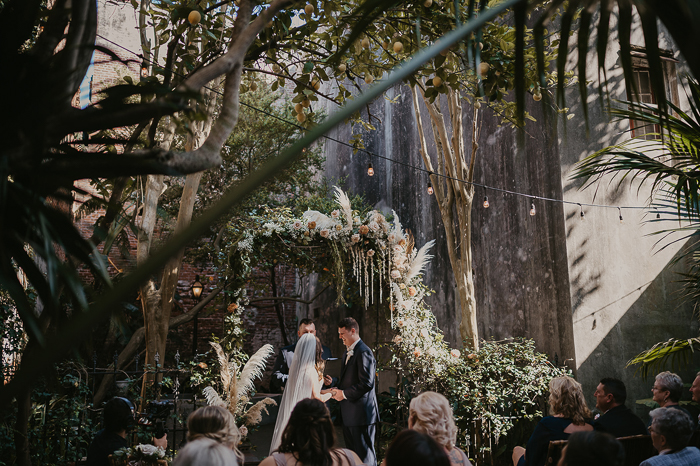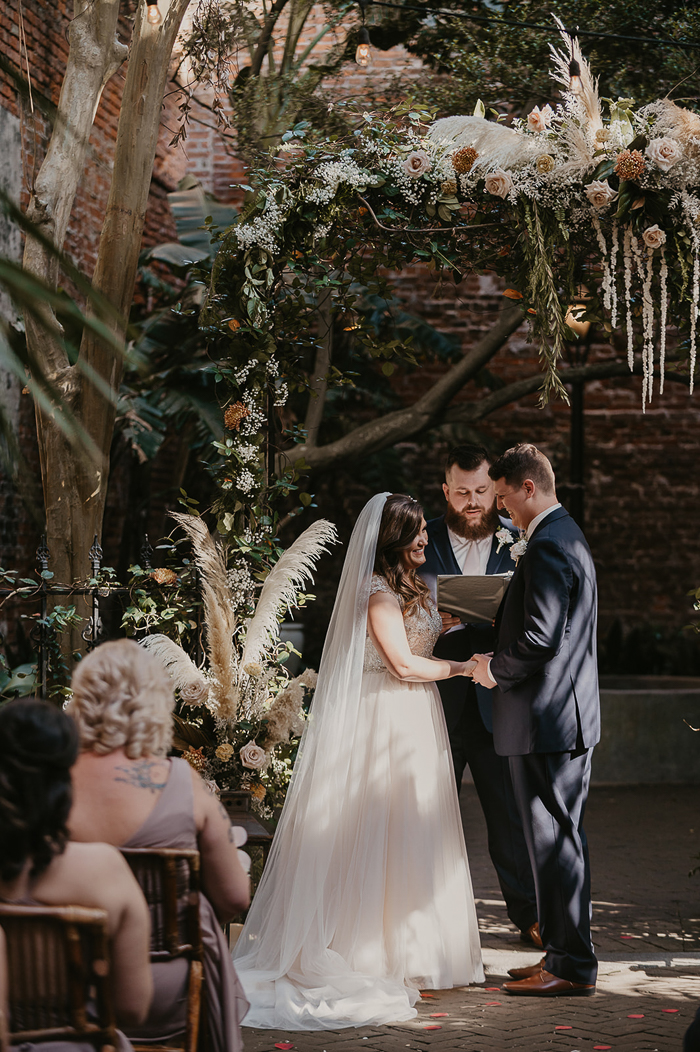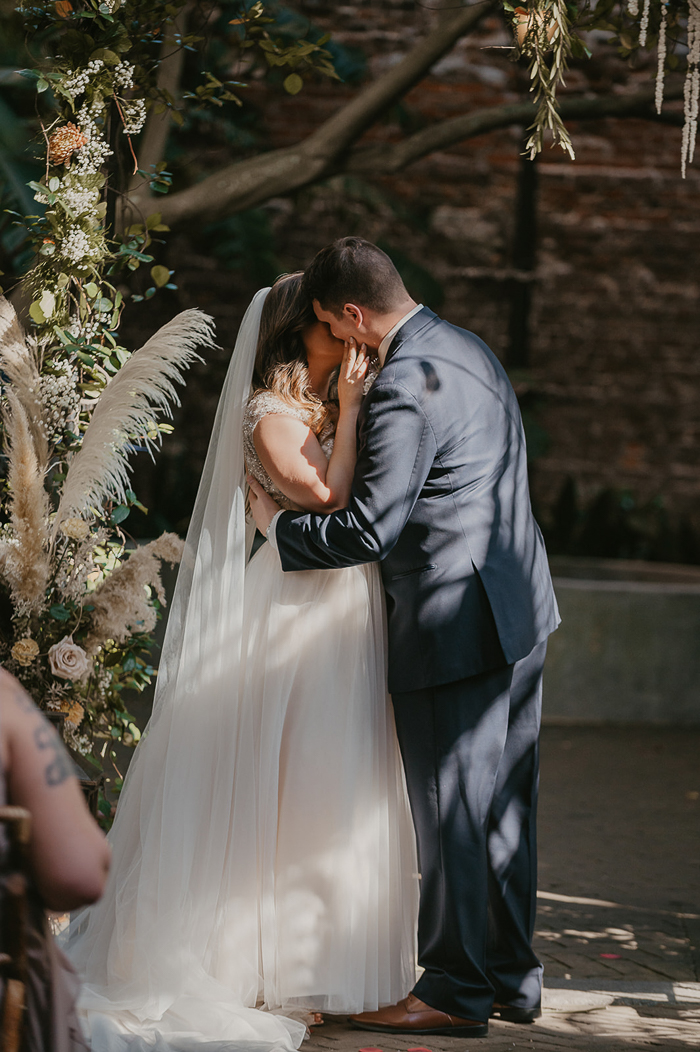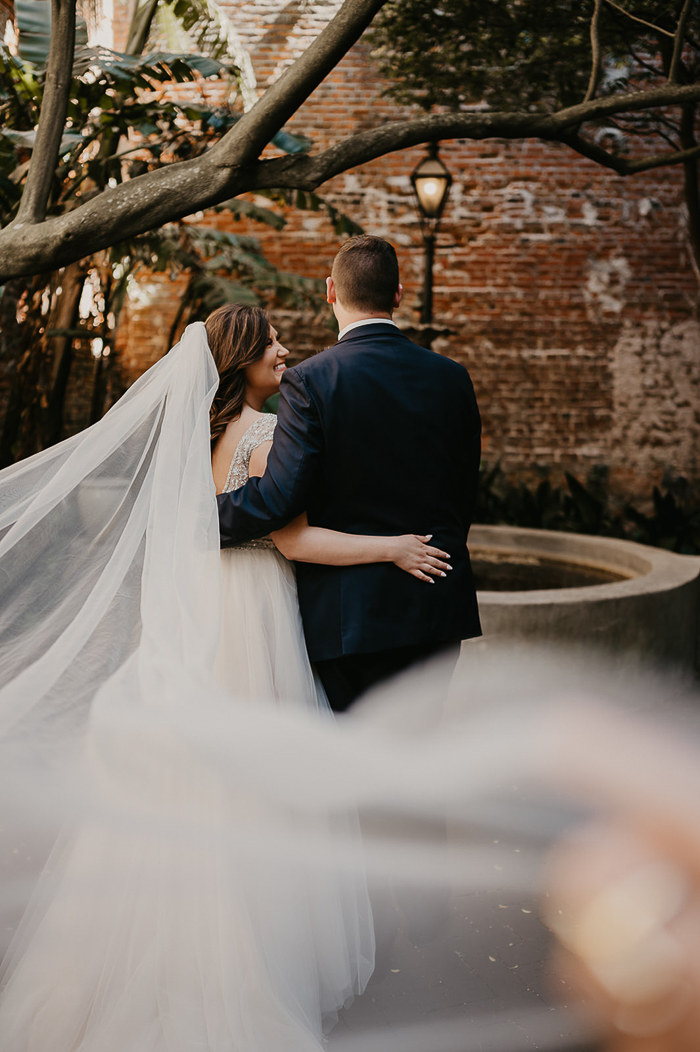 Festive Mardi Gras Themed Wedding Favors
We had mardi gras beads and second line hankies that one of our bridesmaids made on our ceremony chairs for our guests, so they felt festive in our second-line parade. We also had koozies for the cocktail portion of the second line.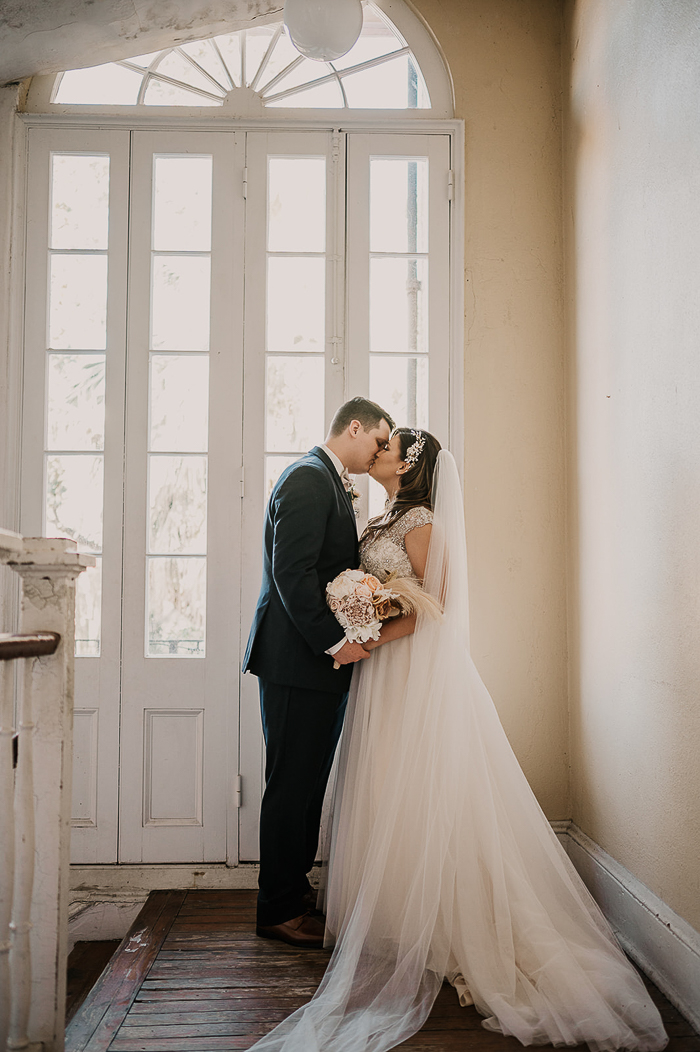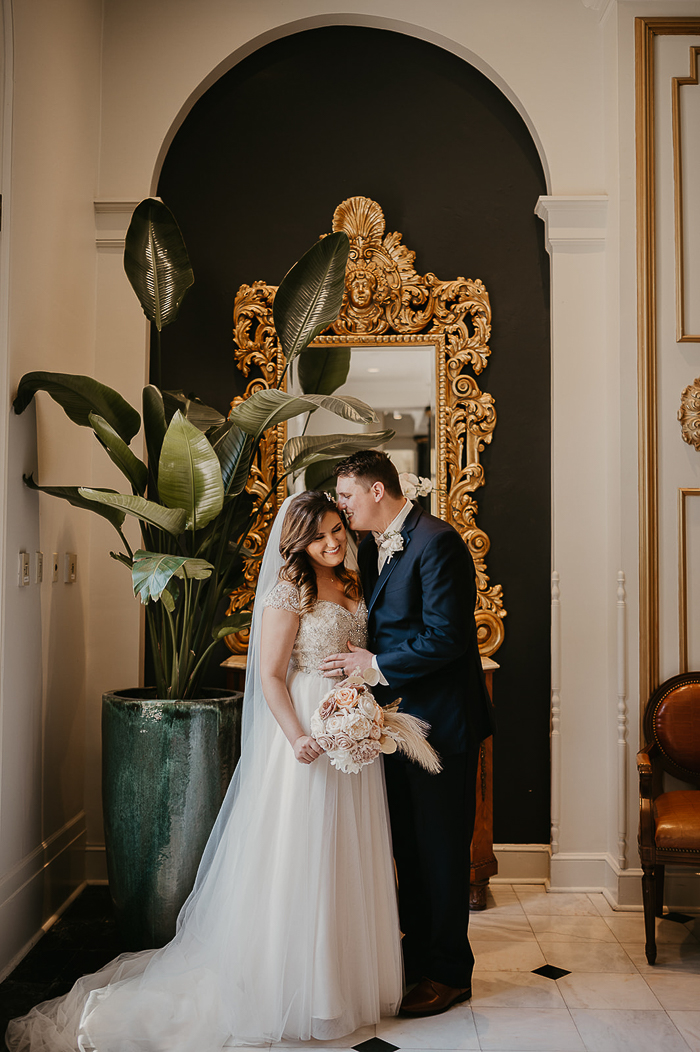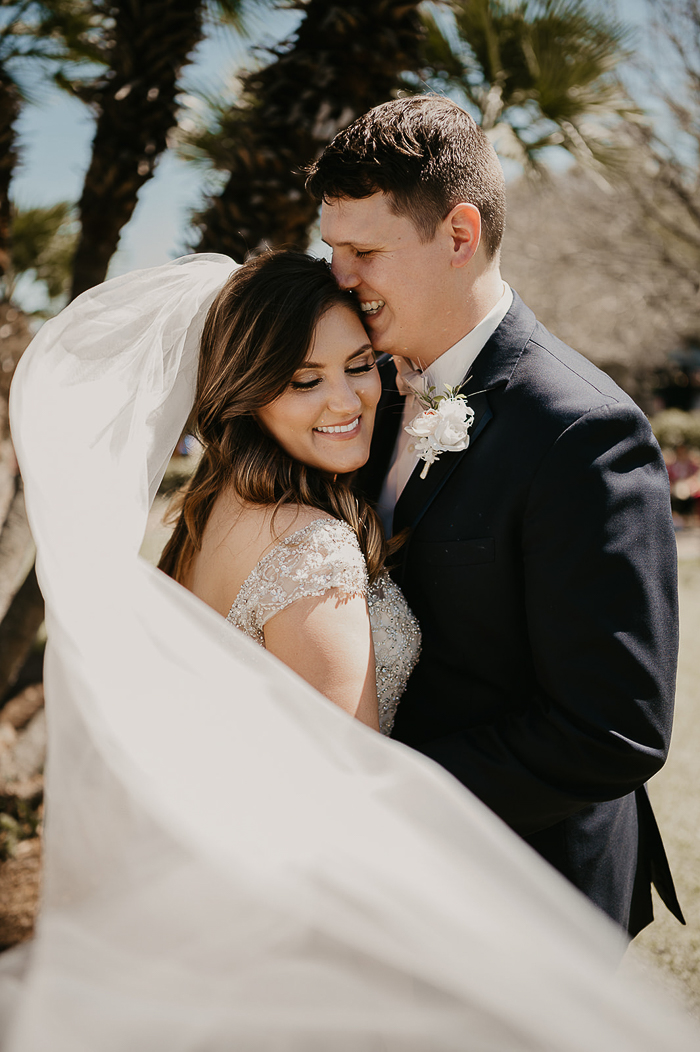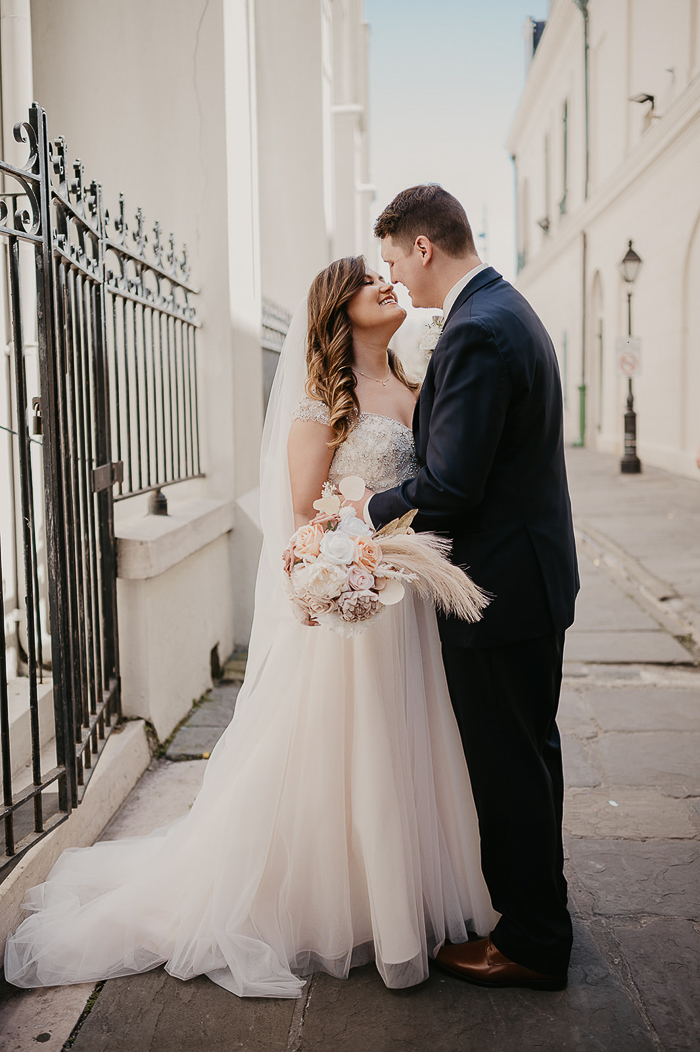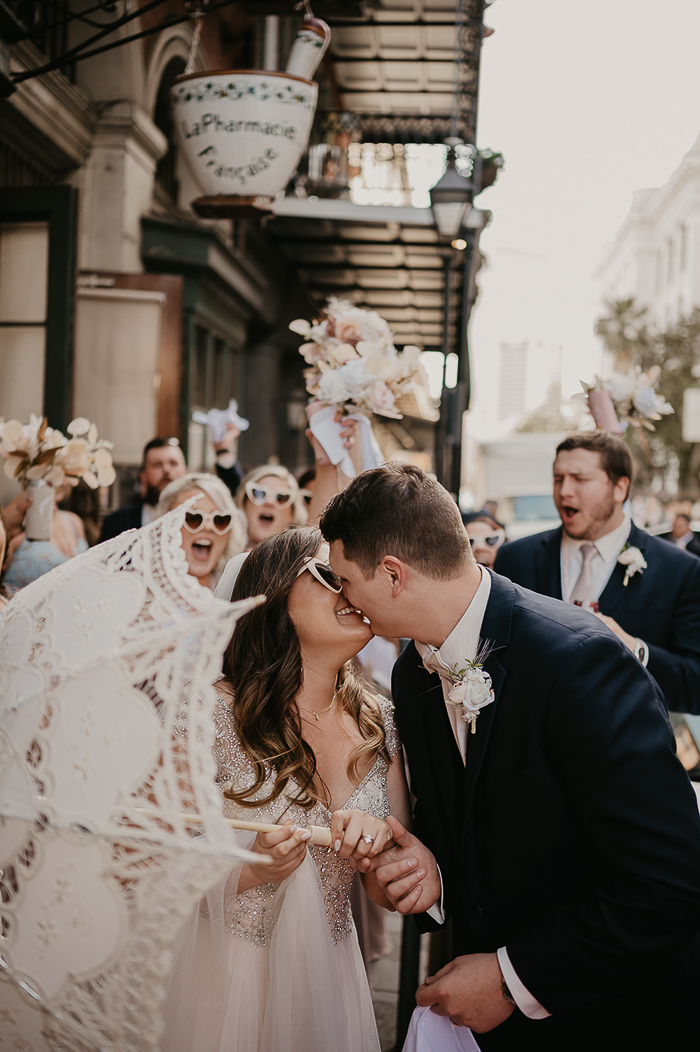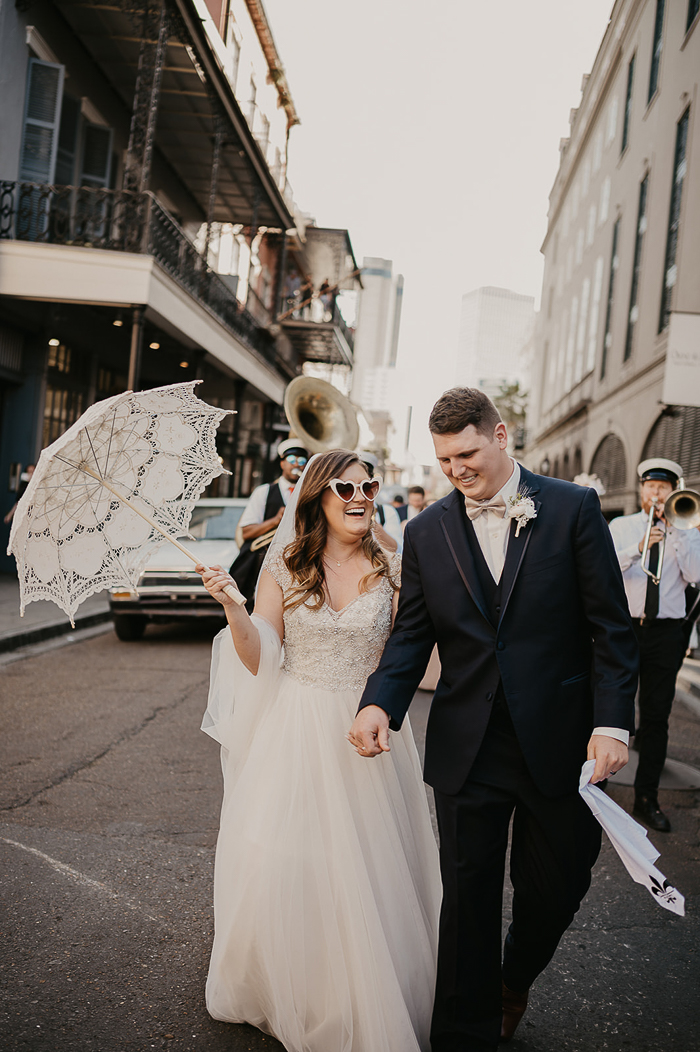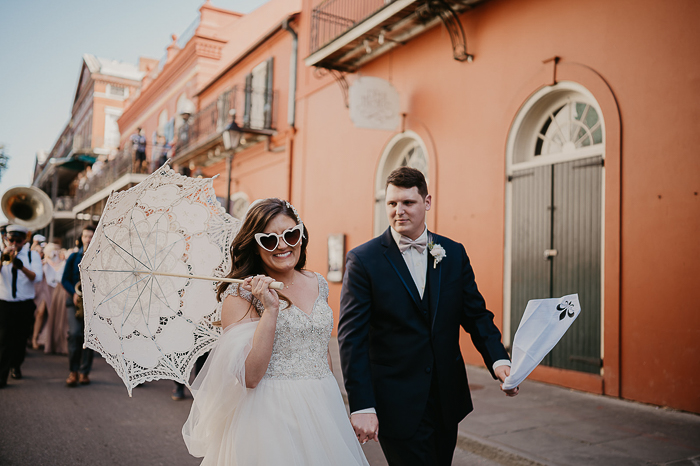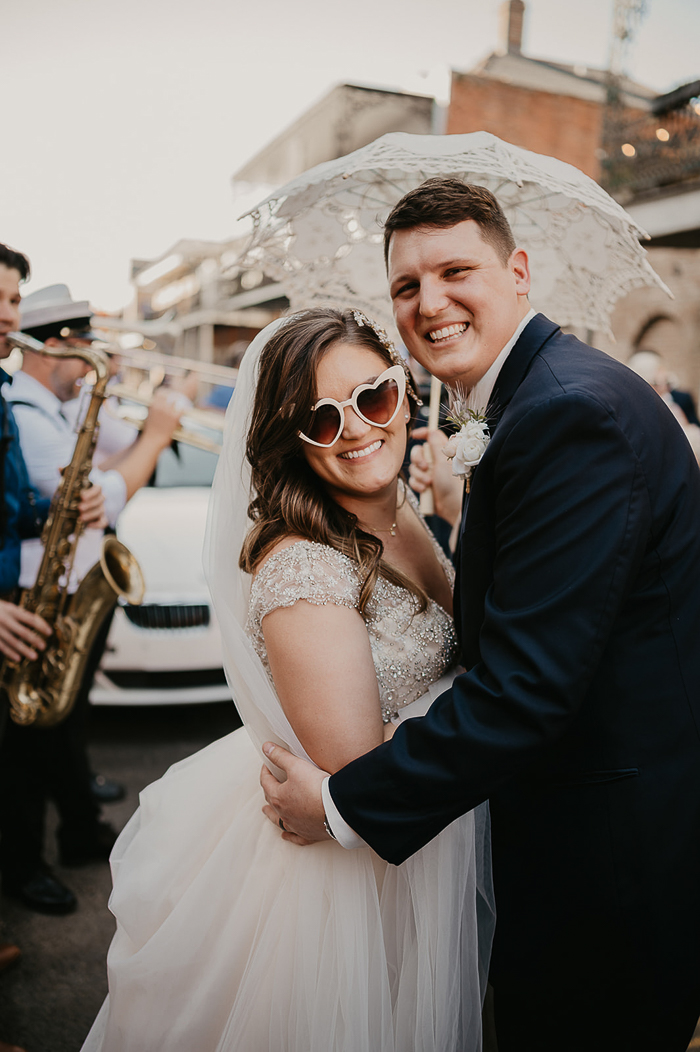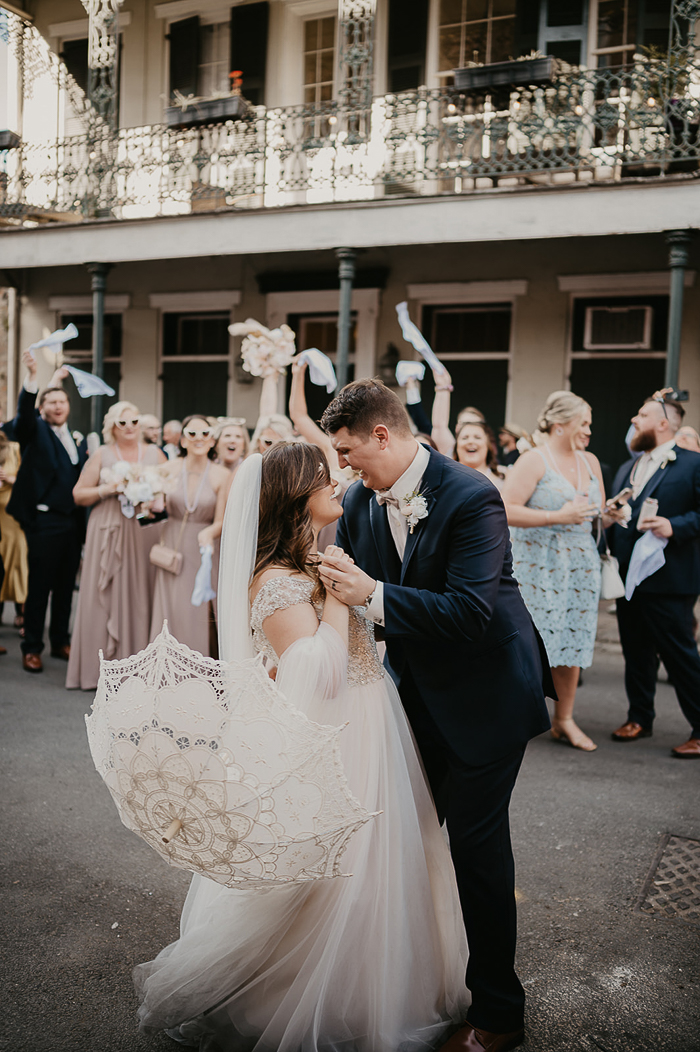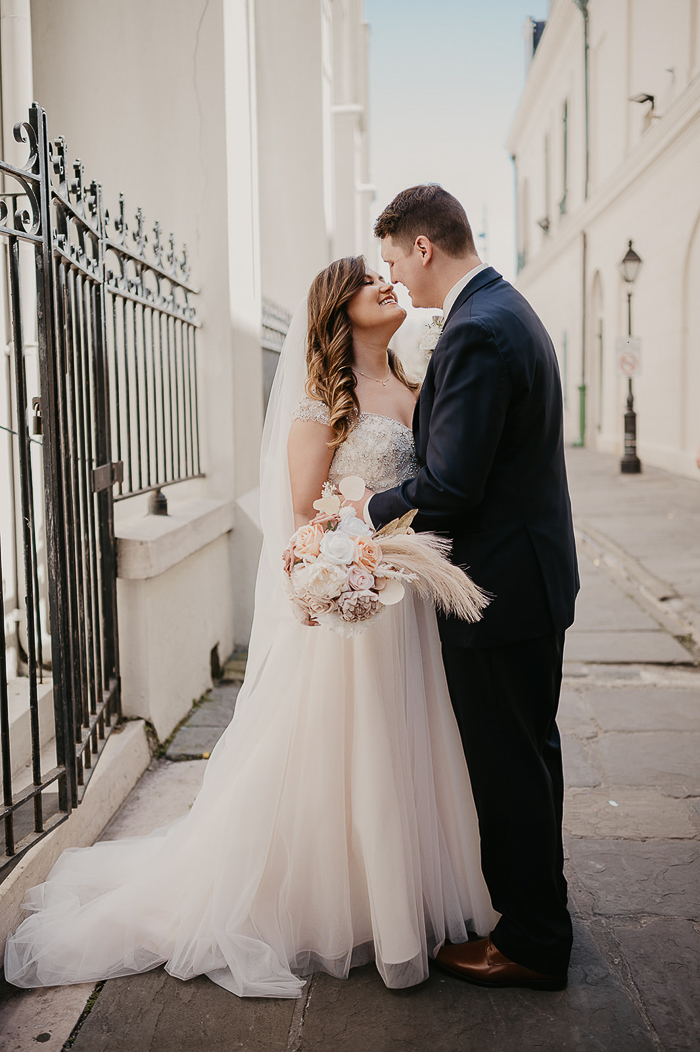 Junebug Member And Photographer Yana B Perfectly Captured The Vibe Of Their New Orleans Wedding
Our photographer was amazing and completely alleviated any stress we felt, knew precisely how to capture our story and the spectacular city, and made us feel like the only two in the world. We loved working with Yana B so much.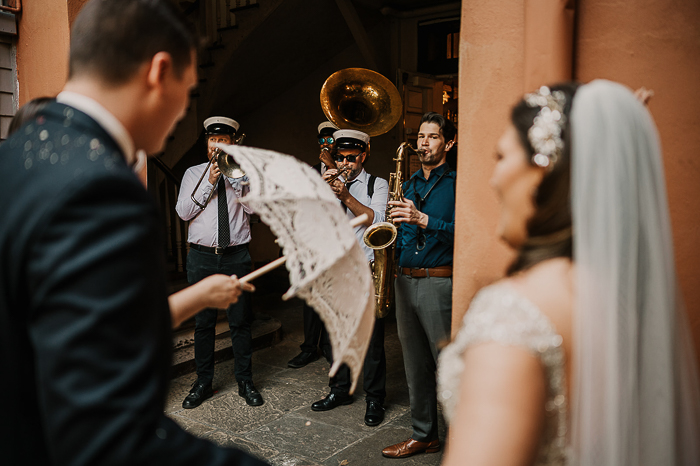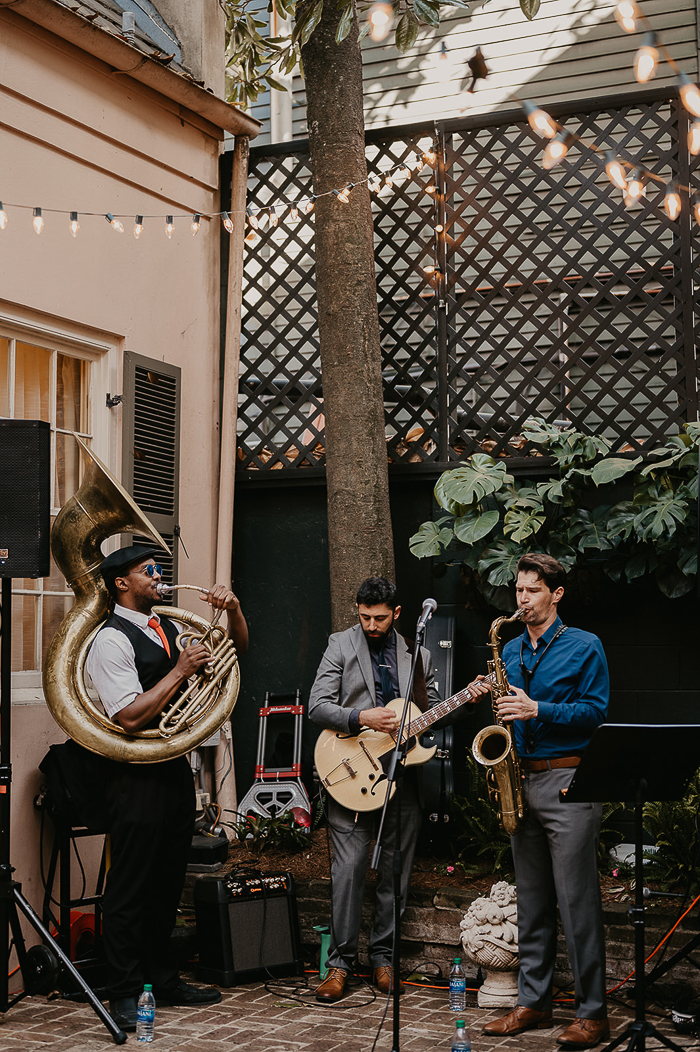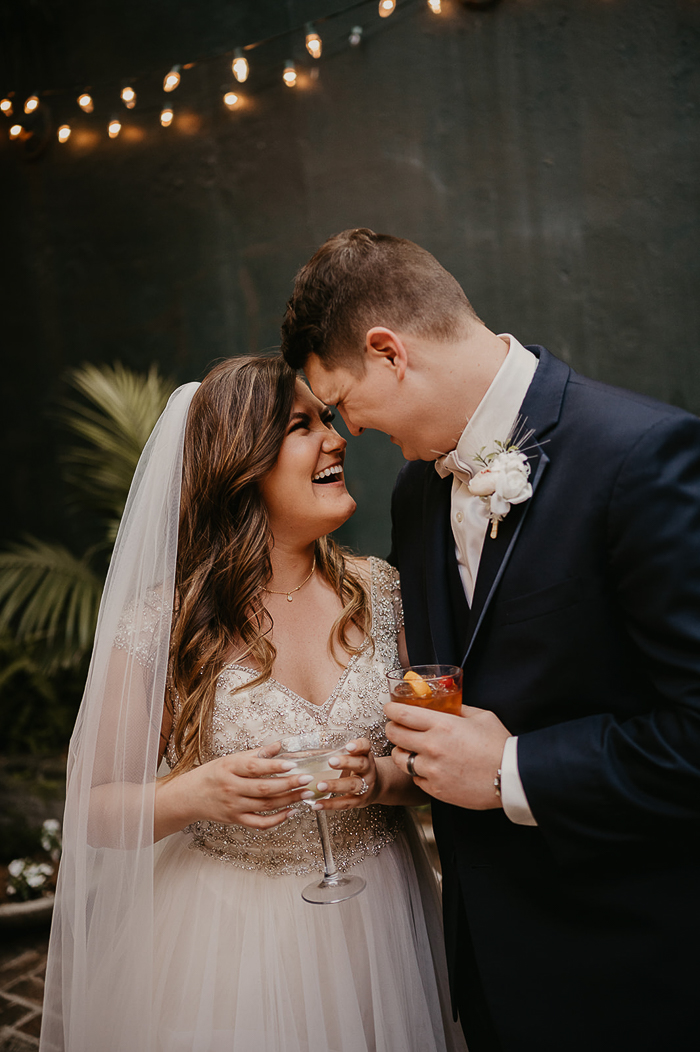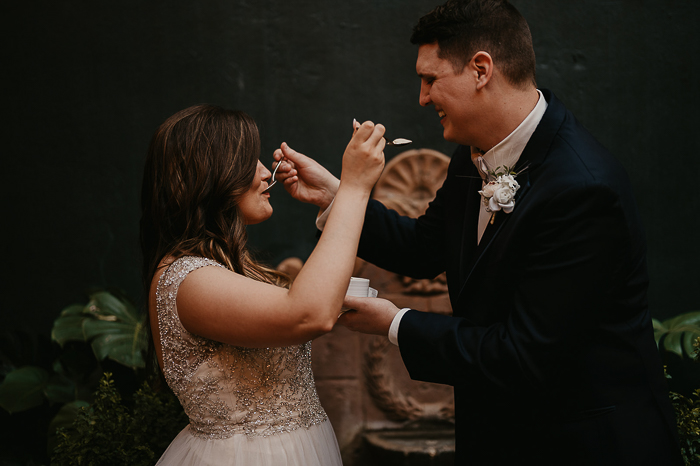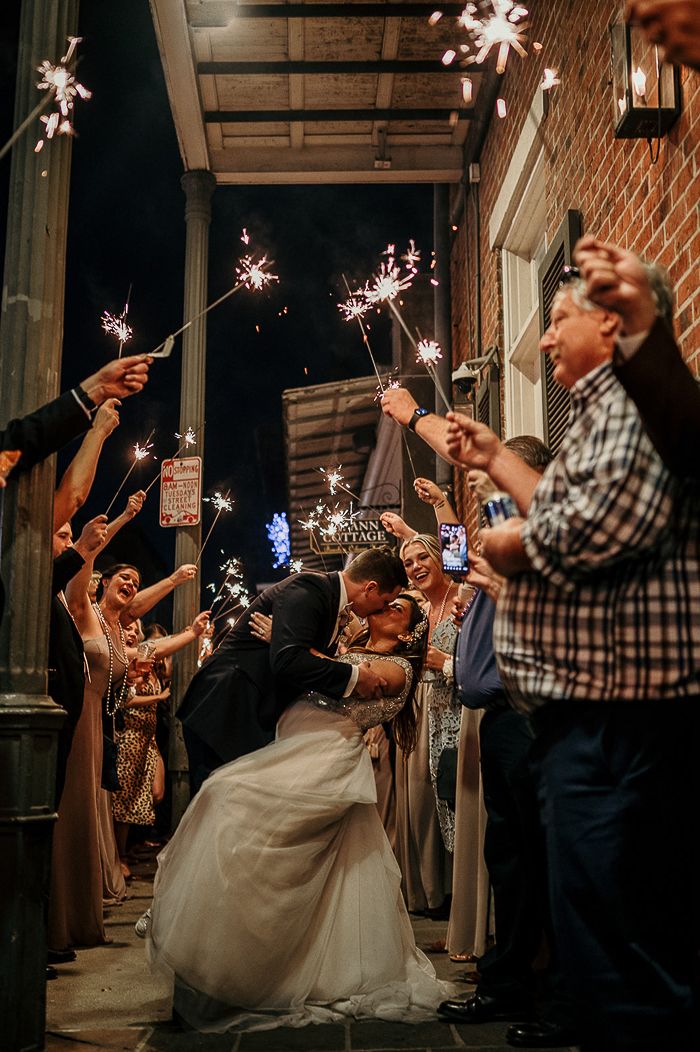 Congratulations to Jenessa and Jake on their boho and quintessential New Orleans wedding. And a big thank you to Junebug member Yana B for capturing all the special moments and lively energy of the happiest day of their lives. To see more spectacular weddings like this, check out her profile in our directory of talented photographers from around the world.
Whether it's celebrating at a meaningful location or keeping wedding traditions that are important to you and your partner, your big day is all about the both of you, so celebrate your day the way you want to! There are so many unique ways to tell your love story, and with the right vendor team, the possibilities are endless.