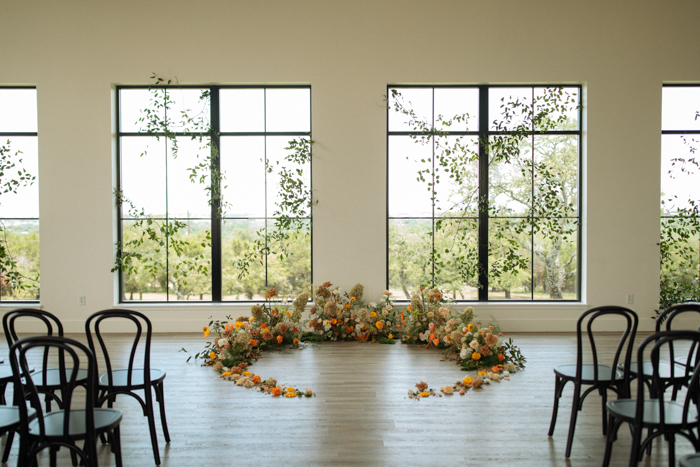 Brittney and Oyewale's journey to their dream wedding was like a rollercoaster of ideas. They started with one vision, but that quickly changed when they realized they just had to be in the Texas Hill Country for their big day. And with those stunning views, who could blame them? Their style was all about the beautiful mix of terracotta and turquoise, but they wanted to add a touch of springtime freshness to it. With an amazing team of vendors, their Arlo wedding became a perfect blend of breathtaking scenery, spring florals, and personal details reflecting their love story.
Nestled among the beauty of oak trees, their wedding venue was like a magical blend of countryside charm and modern luxury. Imagine this: the ceremony unfolded right in front of large windows that offered a stunning view of the property. But what really stole the show was their one-of-a-kind altar, taking the spotlight. Wrapped in vibrant spring flowers, the couple shared their heartfelt vows, surrounded by their dear ones. The reception was a feast for the eyes, with tables adorned with the most colorful blooms and fruit centerpieces. And to top it all off, the greenery chandeliers added that extra touch of natural beauty.
And just when you thought the decor couldn't get any more fabulous, wait until you look at their attire! The bride was an absolute vision in her off-the-shoulder wedding dress, radiating timeless beauty and grace. Meanwhile, the groom brought the style game to a whole new level, sporting a turquoise suit that made quite the fashion statement. So, if you're looking for inspiration or curious about the behind-the-scenes of this truly one-of-a-kind day, don't stop scrolling. Just Like Honey has skillfully captured every detail and then some, preserving the magic of this extraordinary celebration.
The Couple:
Brittney and Oyewale
The Wedding:
Arlo, Texas, United States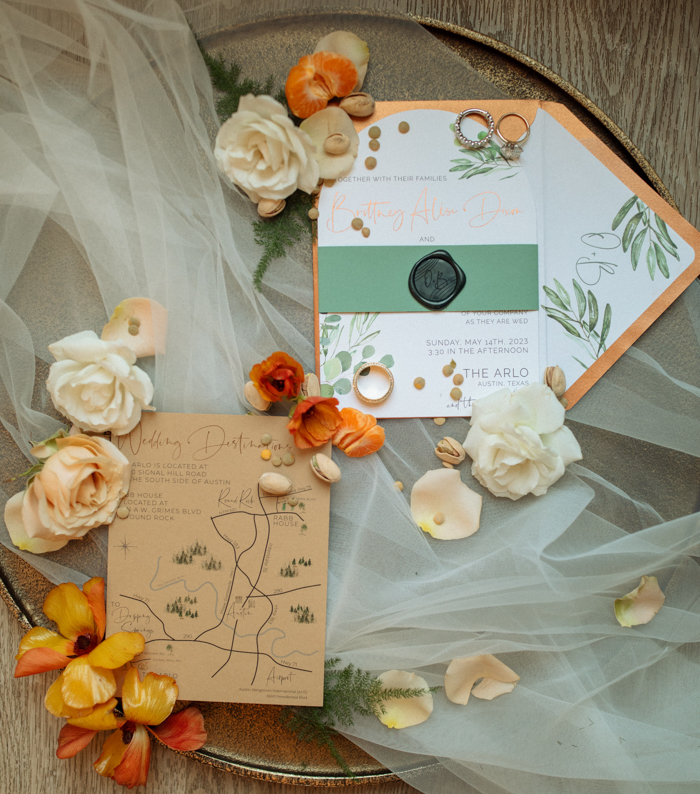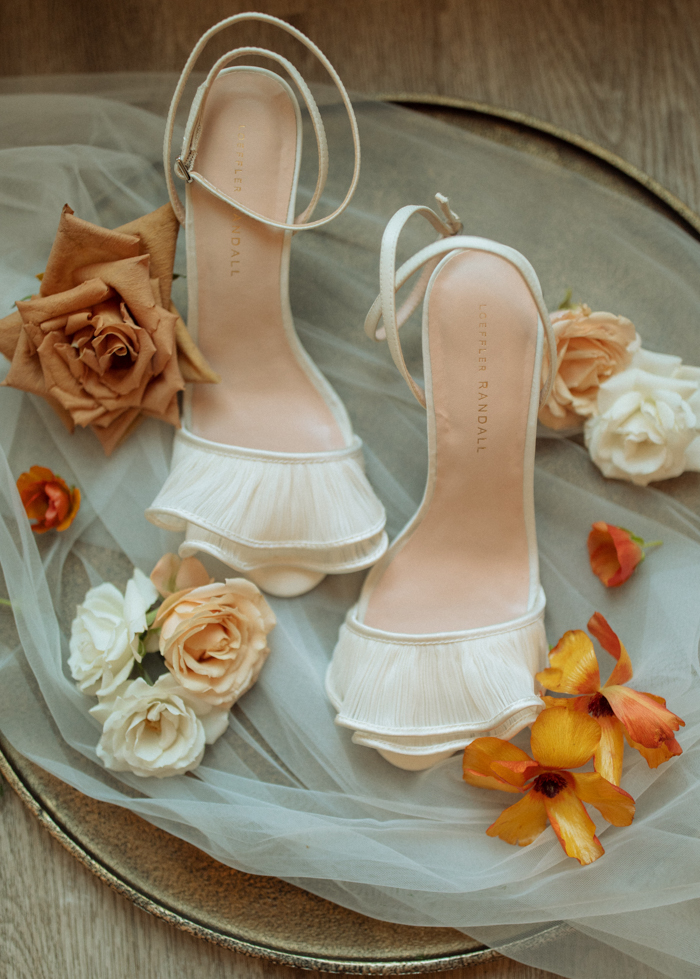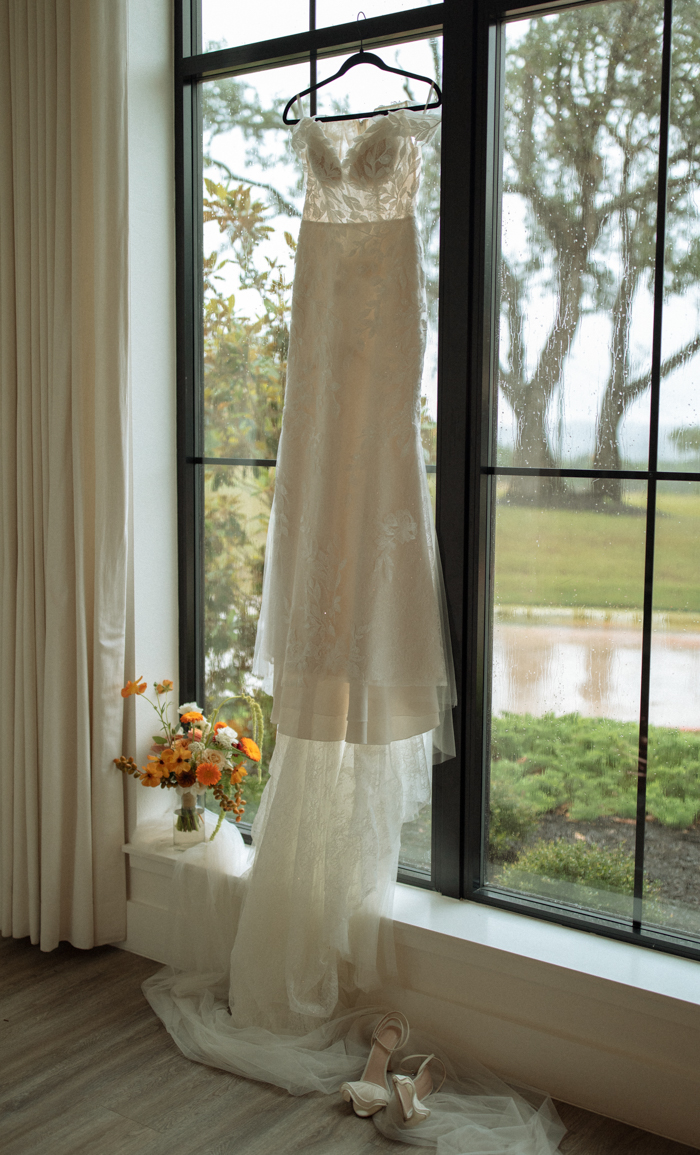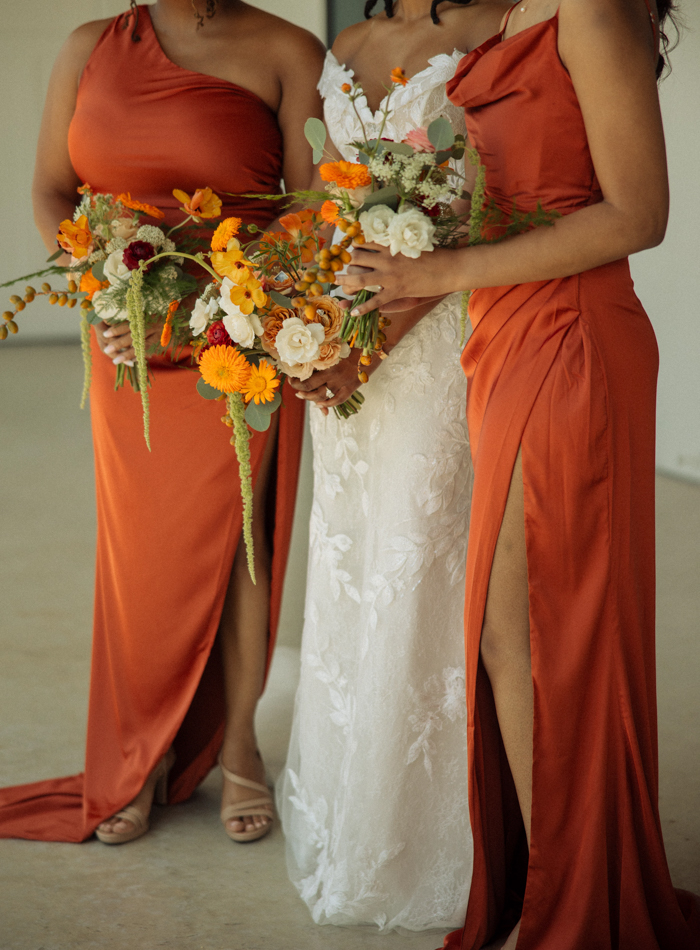 Personalizing their Arlo Wedding Through Meaningful Touches
We personalized our celebration in many ways. First, through pictures of our loved ones passed for guests to see. We had reserved seating with custom signage for our departed fathers on the front row. Our word choice on our welcome sign reads "Dang, you look good!" in the most elegant font—keeping with the classics of a wedding but with our unexpected edge. The most significant personalized touch was the broom we jumped in keeping with the African-American tradition. My best friend handmade the broom, embellished with pearls and ribbon, and brought it from Northern VA for the ceremony. It will be cherished and passed down in our family, creating our first family custom.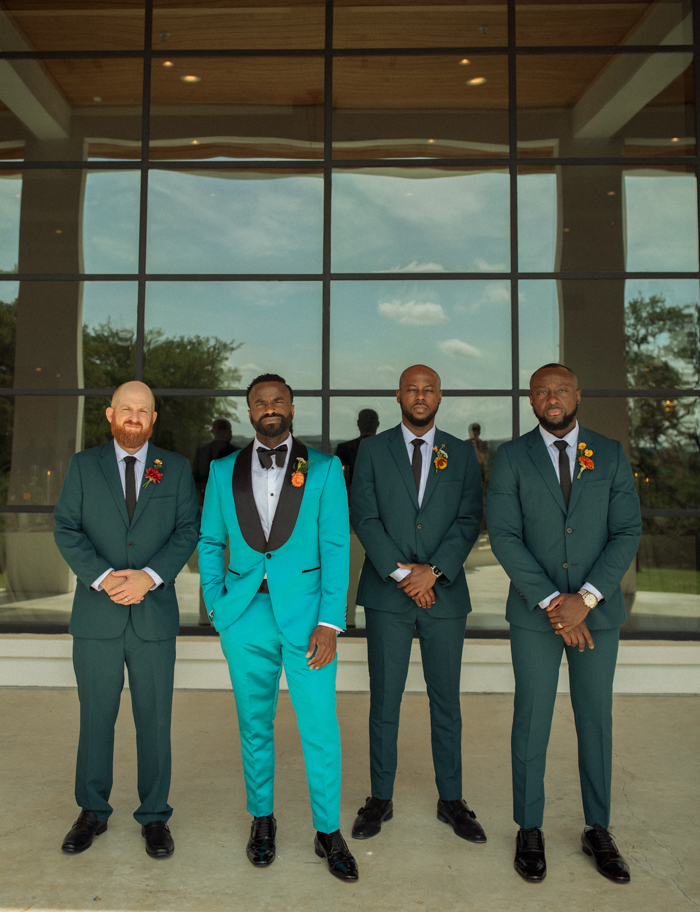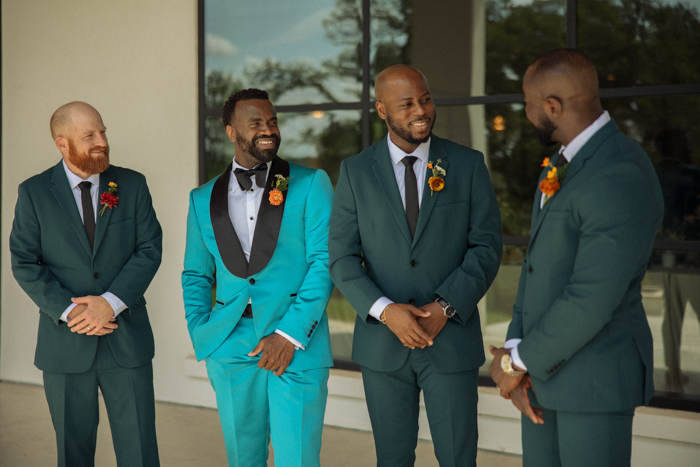 Music was Their Top Priority
So, we sprung for a band from Houston to Austin, no small feat. The Drywater Band played the perfect soundtrack to our celebration. Our favorite local DJ, Big Reeks, played a live vinyl set to end the night. Music is so important to me and to Wale. I grew up listening to music my dad would play daily, and Wale's mother is a former music instructor. There is no doubt that music is powerful on many levels, and our wedding demonstrated that thanks to Avondale Entertainment and DJ Big Reeks.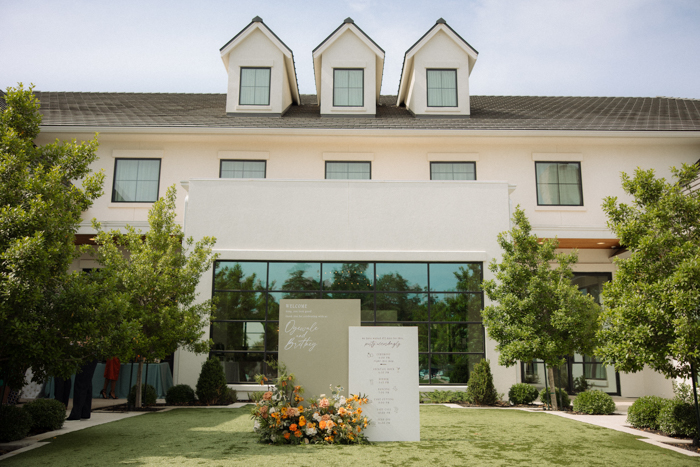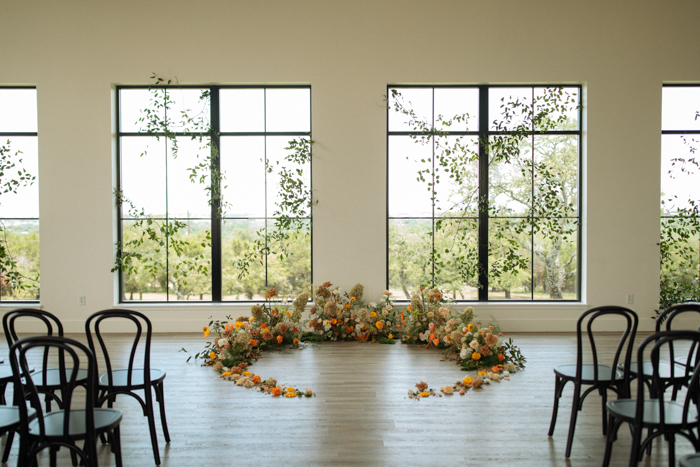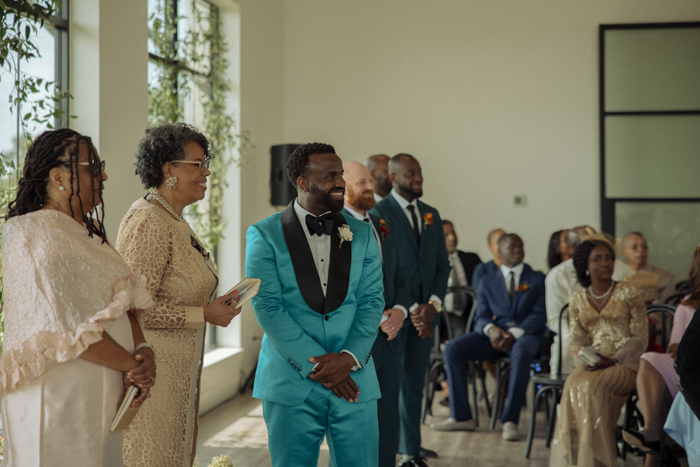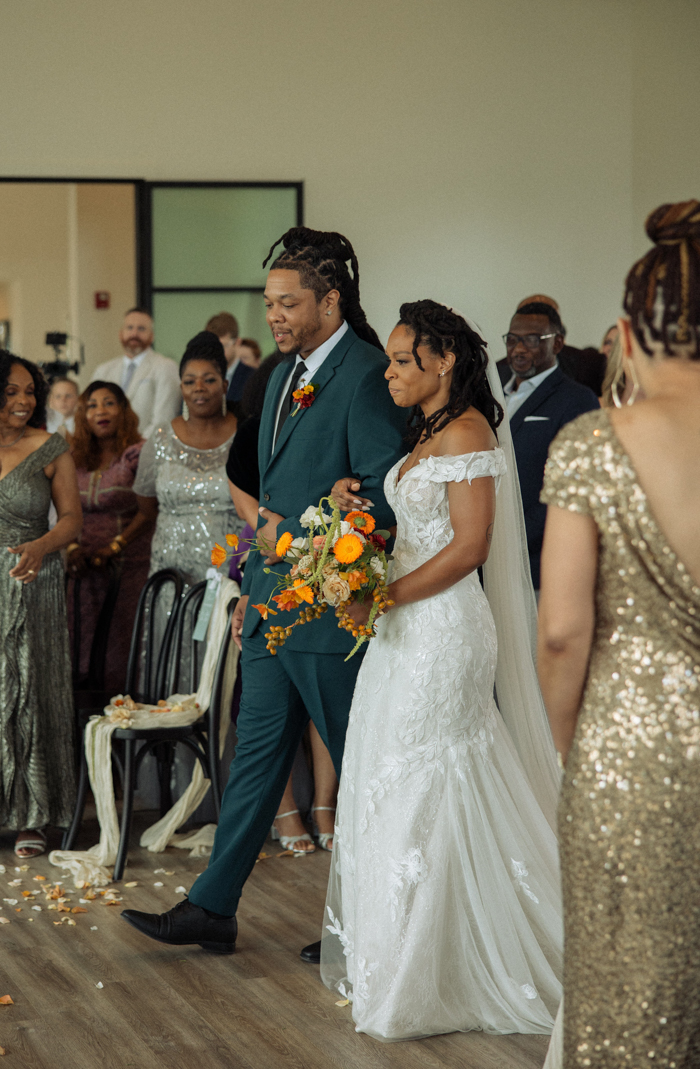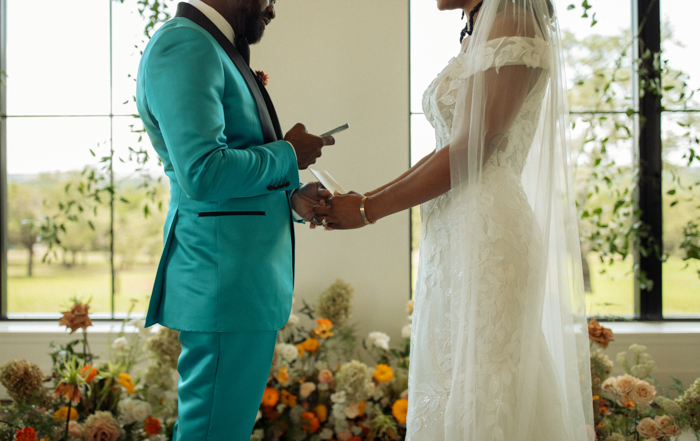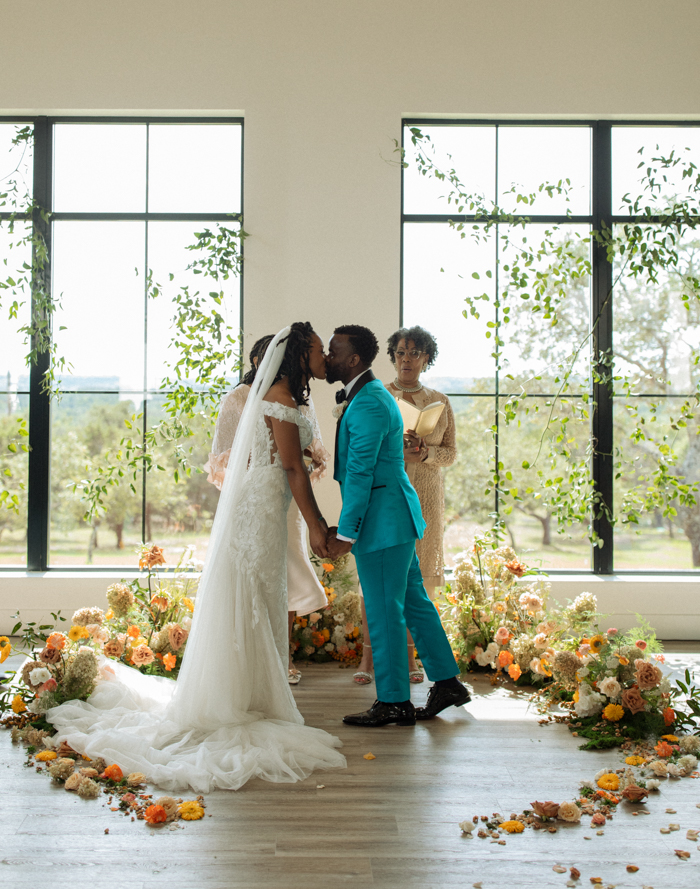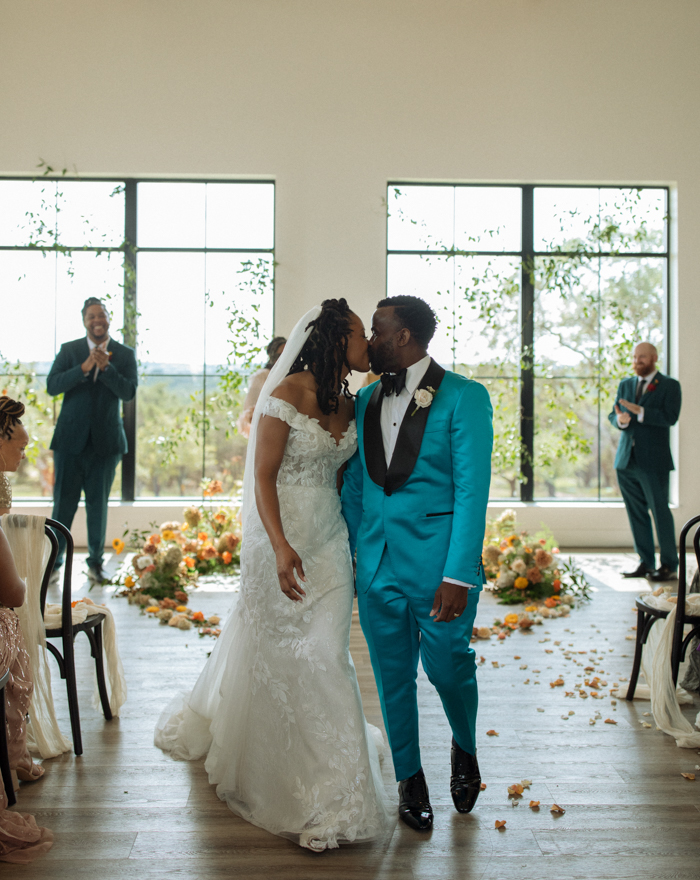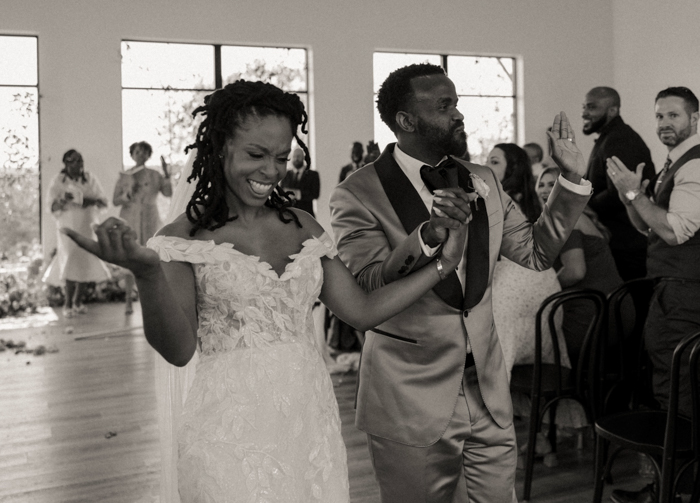 From Vision to Reality: Their Memorable Floral Backdrop
To dream a thing in your head and then have your florist listen, interpret, and execute was such a gift. Our floral mandala/arbor was unique, and it was perfect! And talking about repurposing florals, many of our guests used the arbor as their photo backdrop after the ceremony because it was too good not to.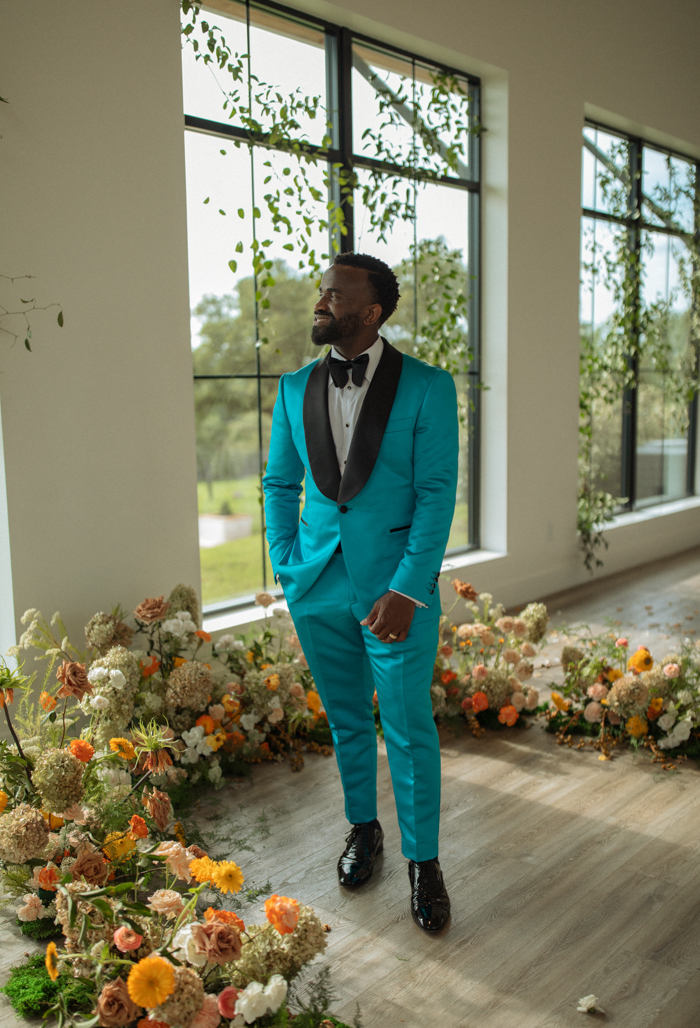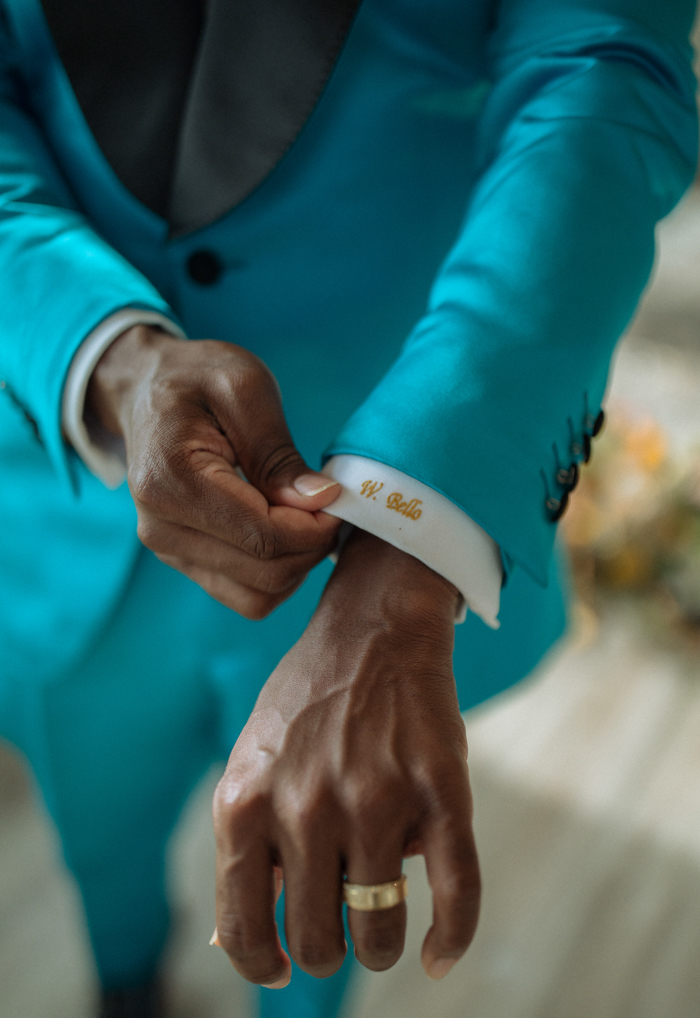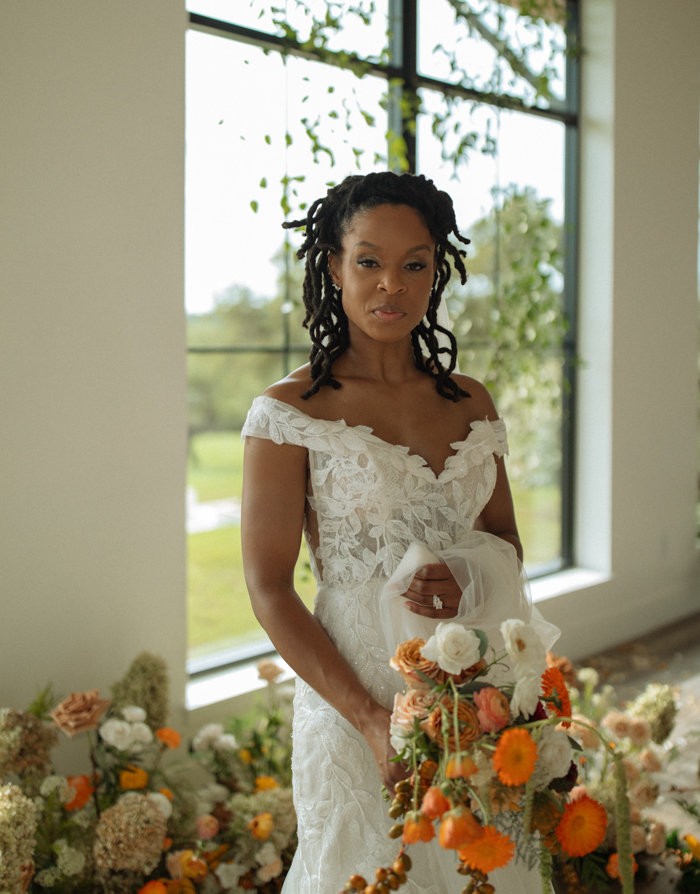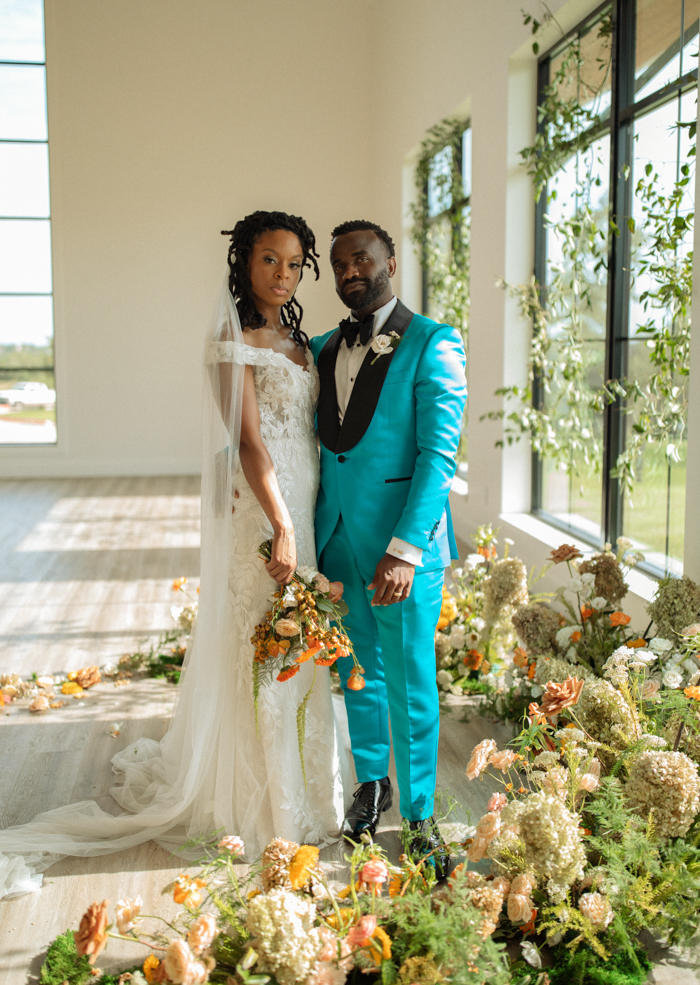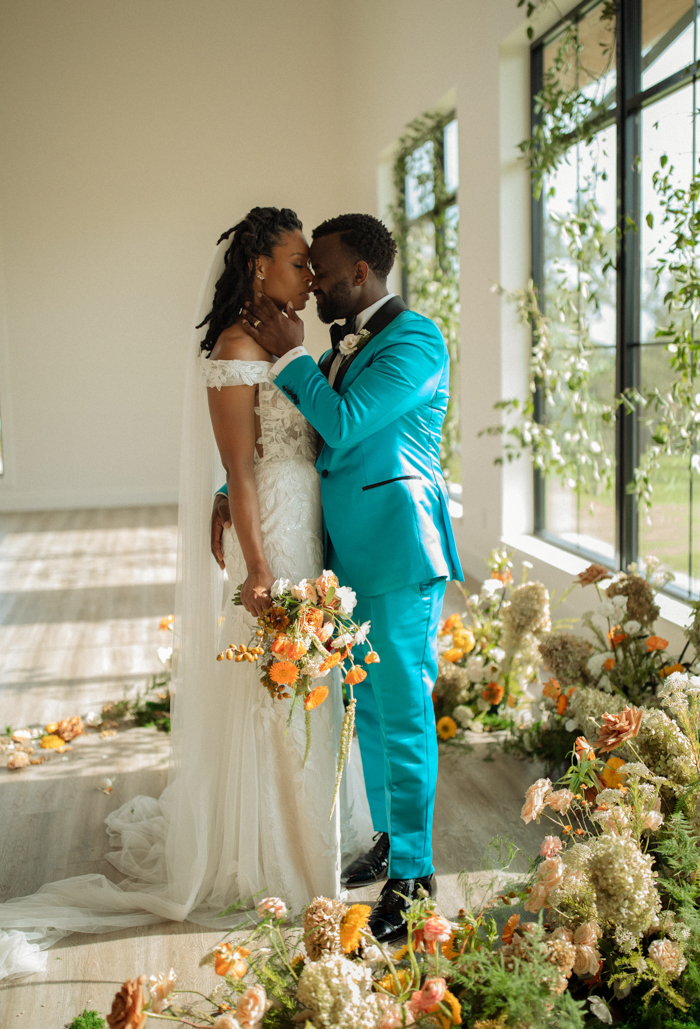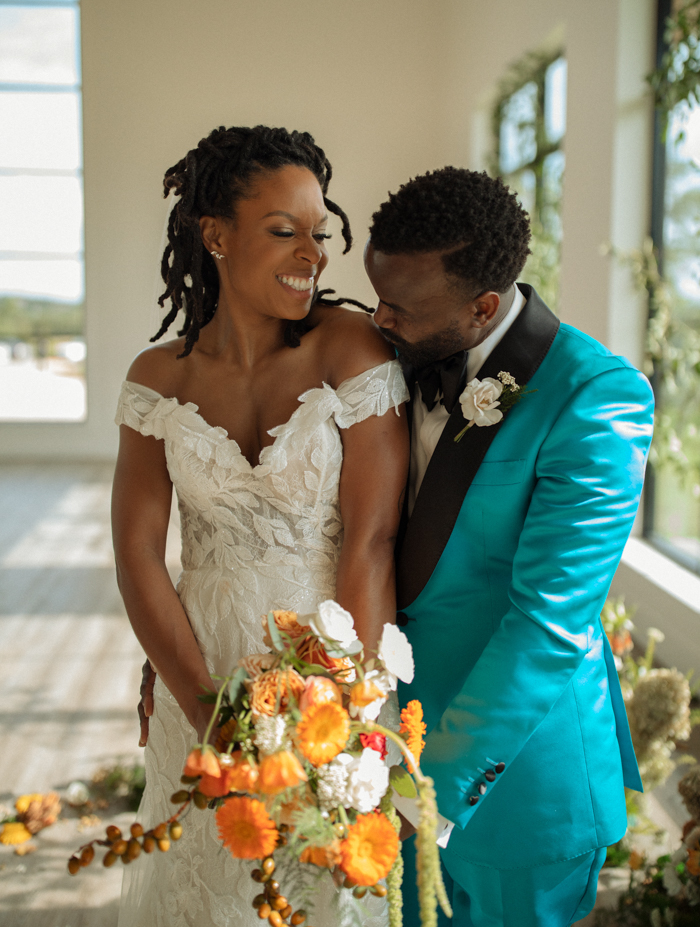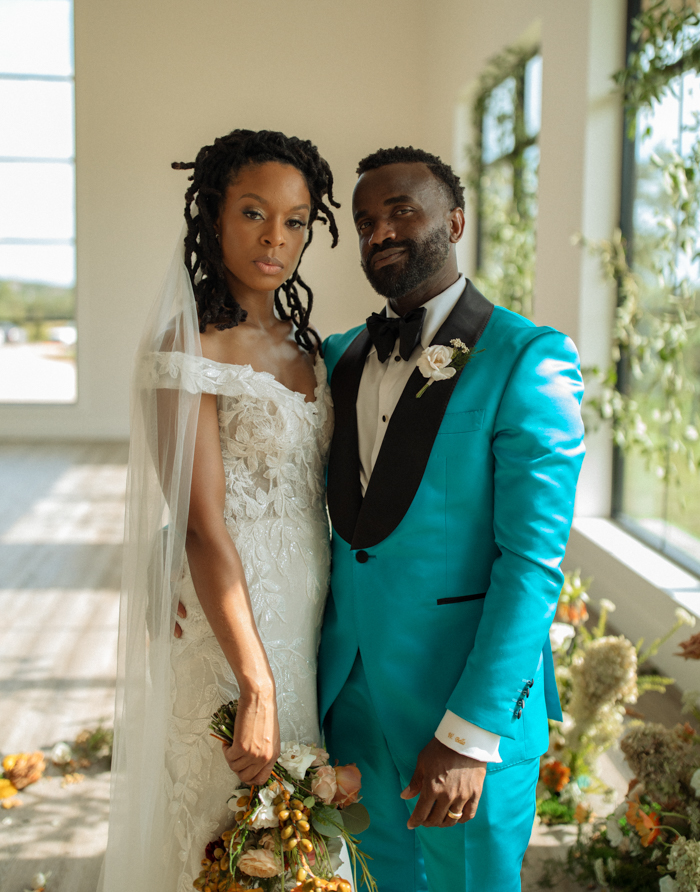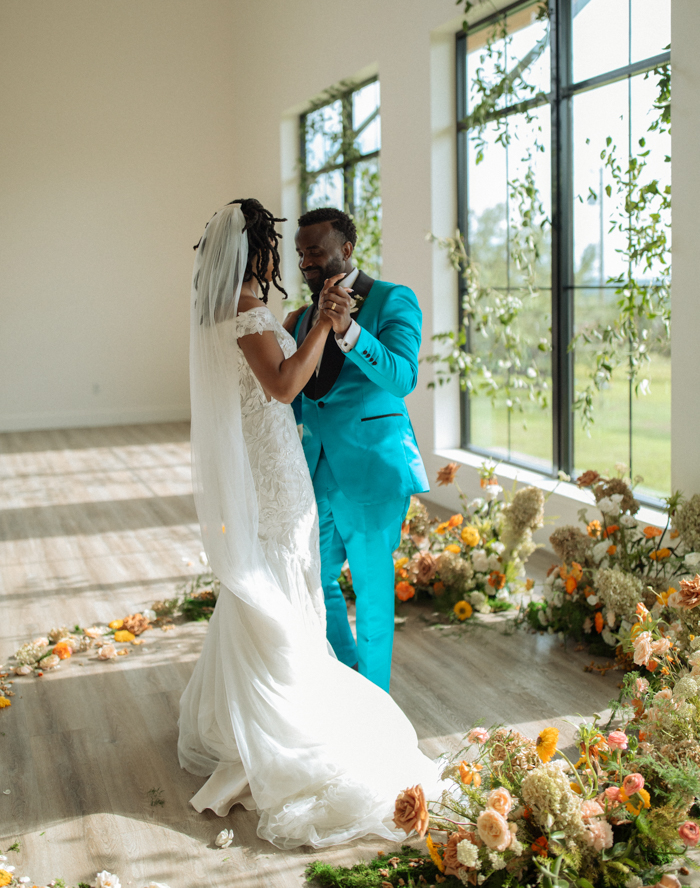 Two Ceremonies, Two Favors: Whataburger Delights and Personalized Mementos for Their Arlo Wedding
We didn't do favors at our American wedding. We gave out a Whataburger late-night snack to keep the crowd sustained and happy. We gave favors at our traditional Nigerian ceremony the day before. They were velvet bags with our custom O+B emblem on the front. Inside contained notebooks with our picture as the first page and a 3-port phone charger, and our emblem lights up when plugged in. It is customary for favors that feature the bride and groom's name or likeness at Nigerian weddings.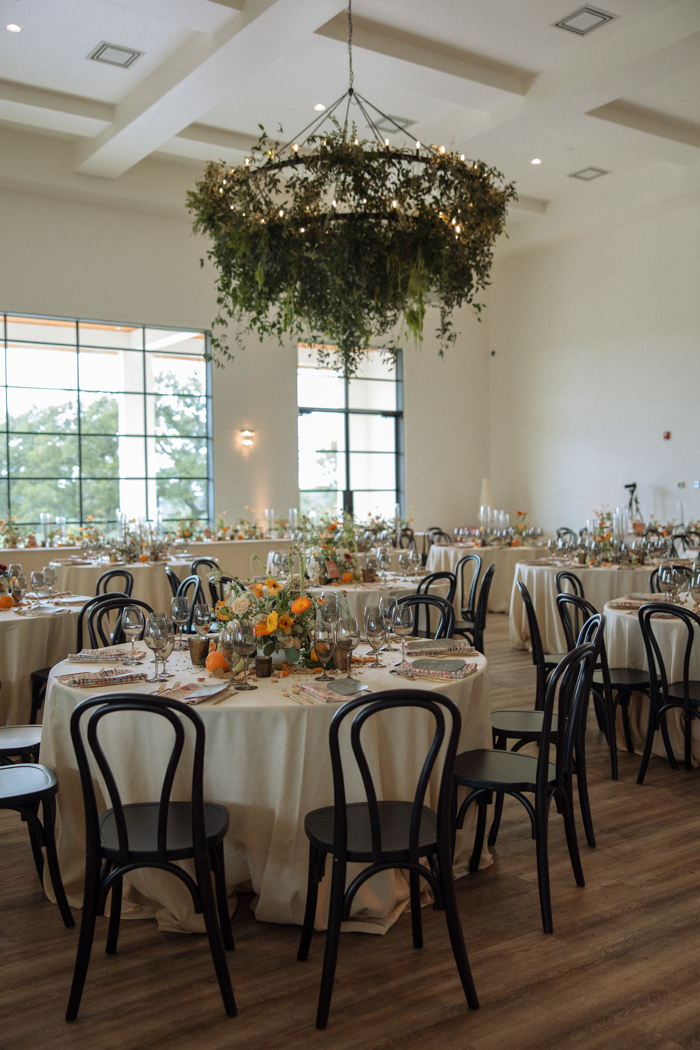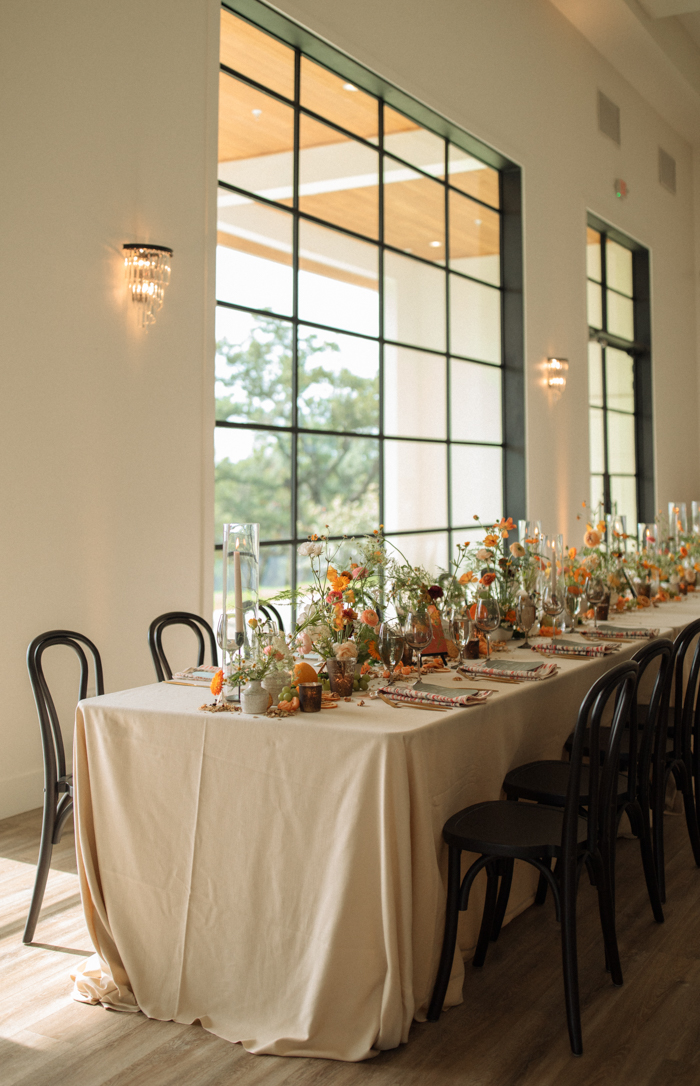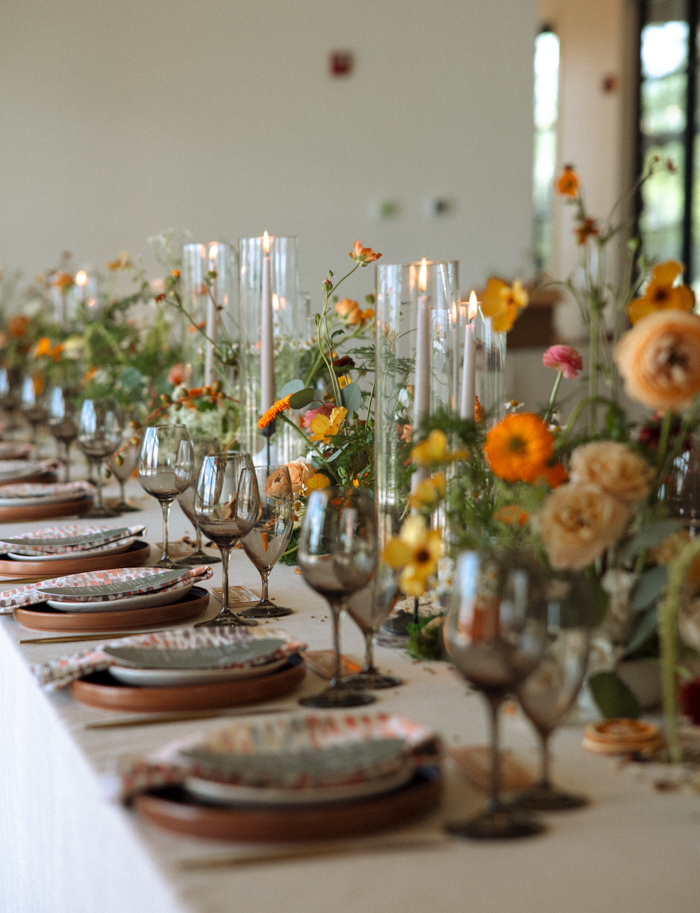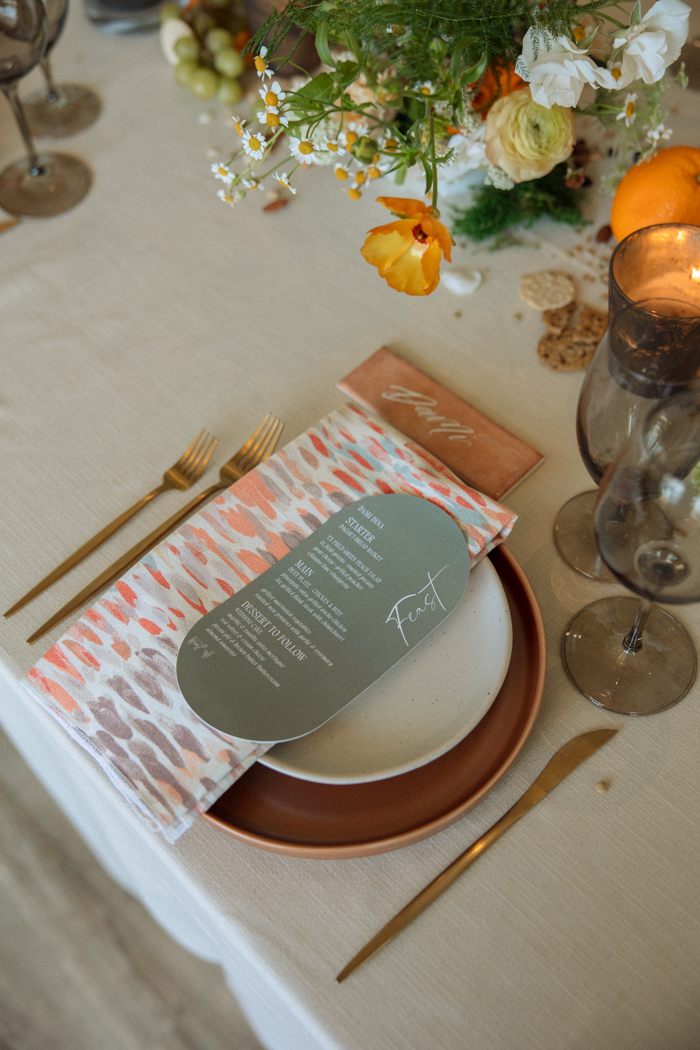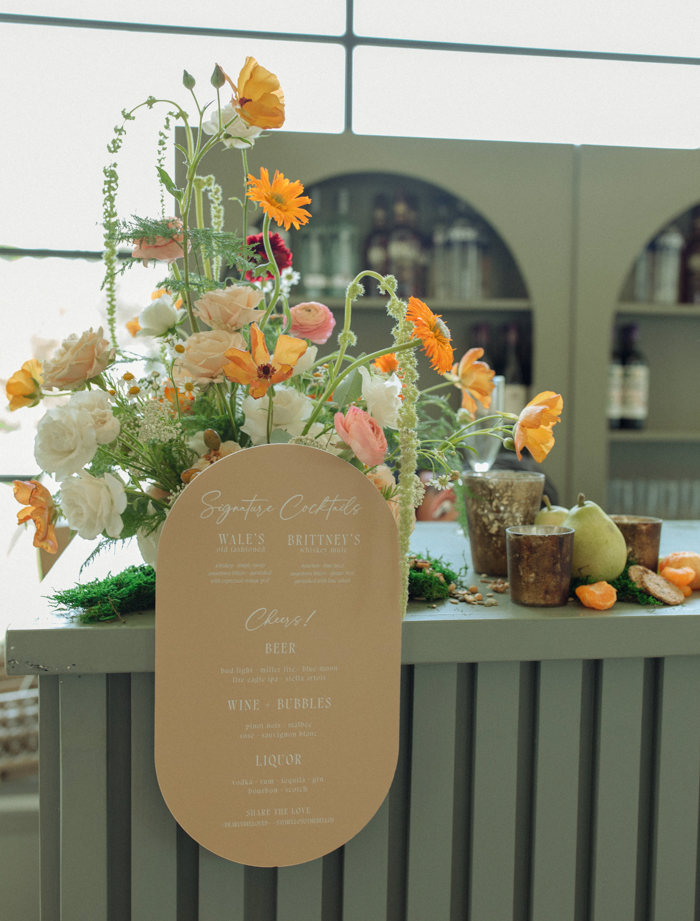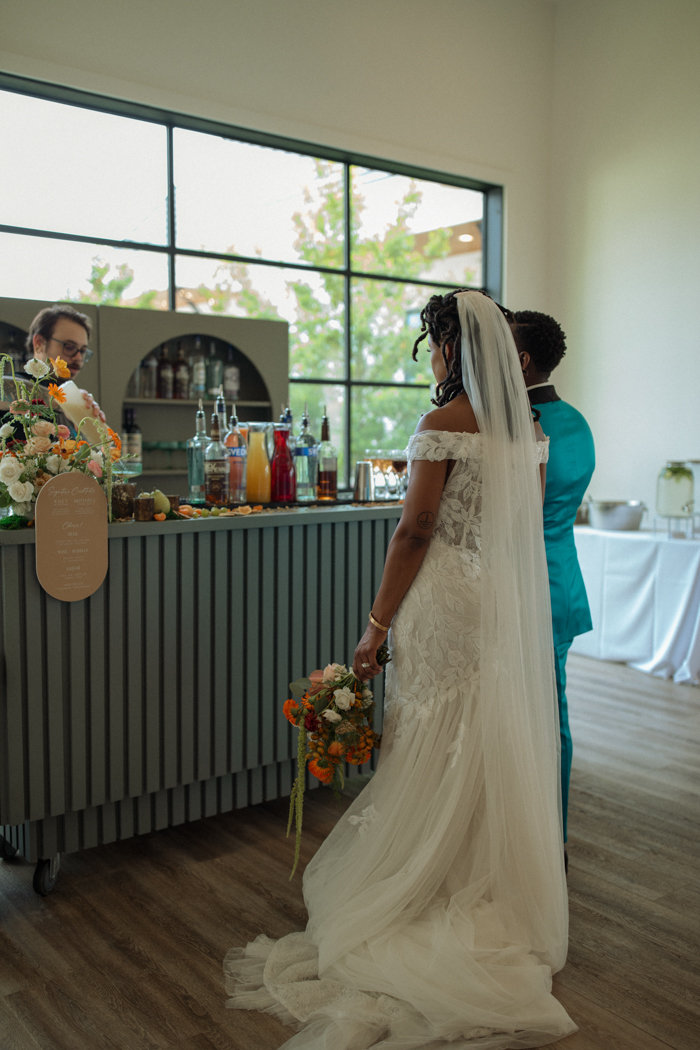 Wedding Planning Advice: Trust Your Instincts
I'm a feely Cancer, so an event's temperature, tone, and texture must be of the highest quality. One guest told me that a catering team member commented, "I've done many weddings, and none have felt this good. The energy in the room is so positive." Brides, keep heart. If you're anything like me, you will agonize a few times. Trust your gut, and don't mind the setbacks. Let it all work out.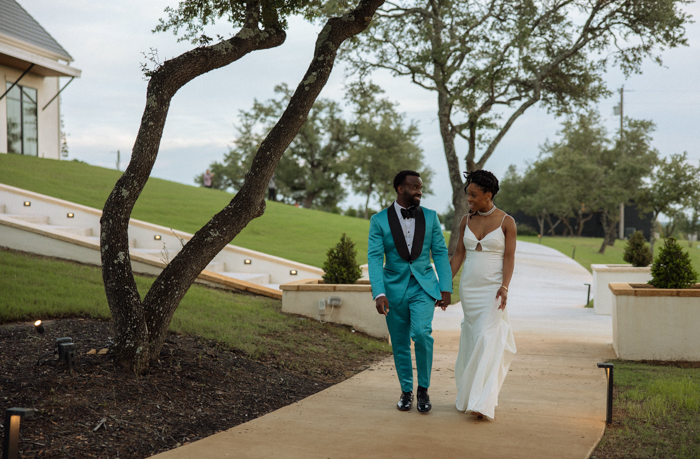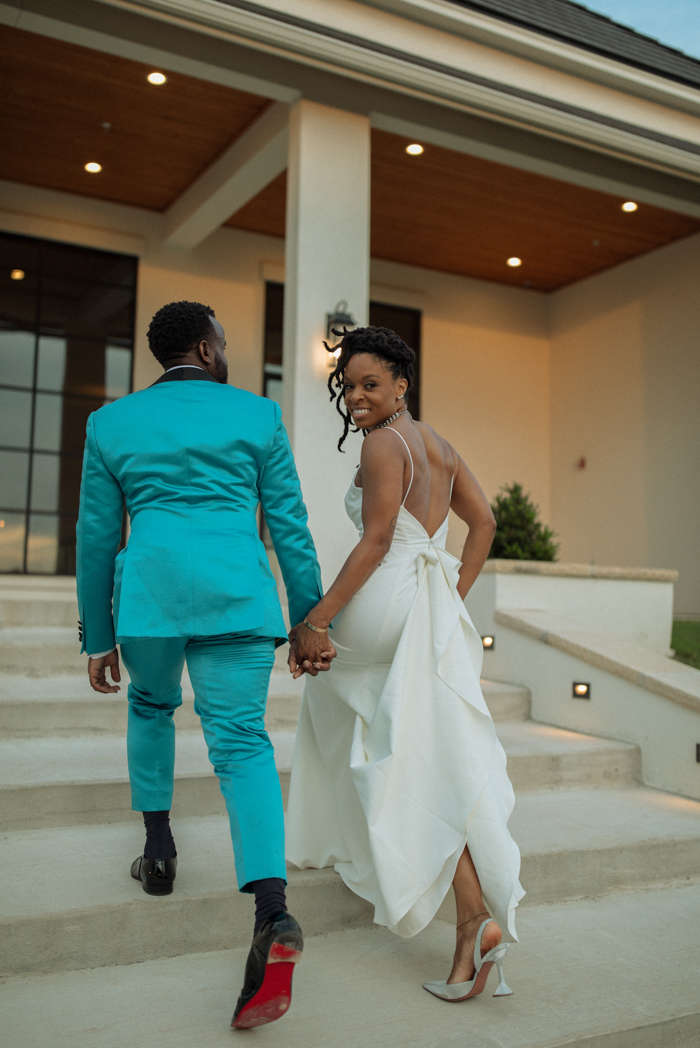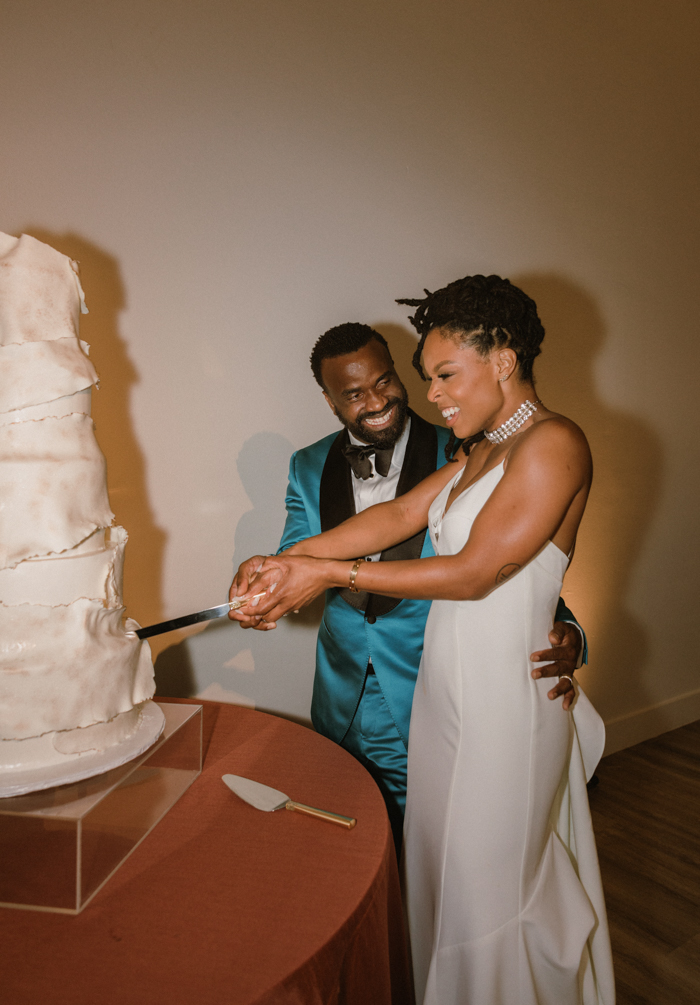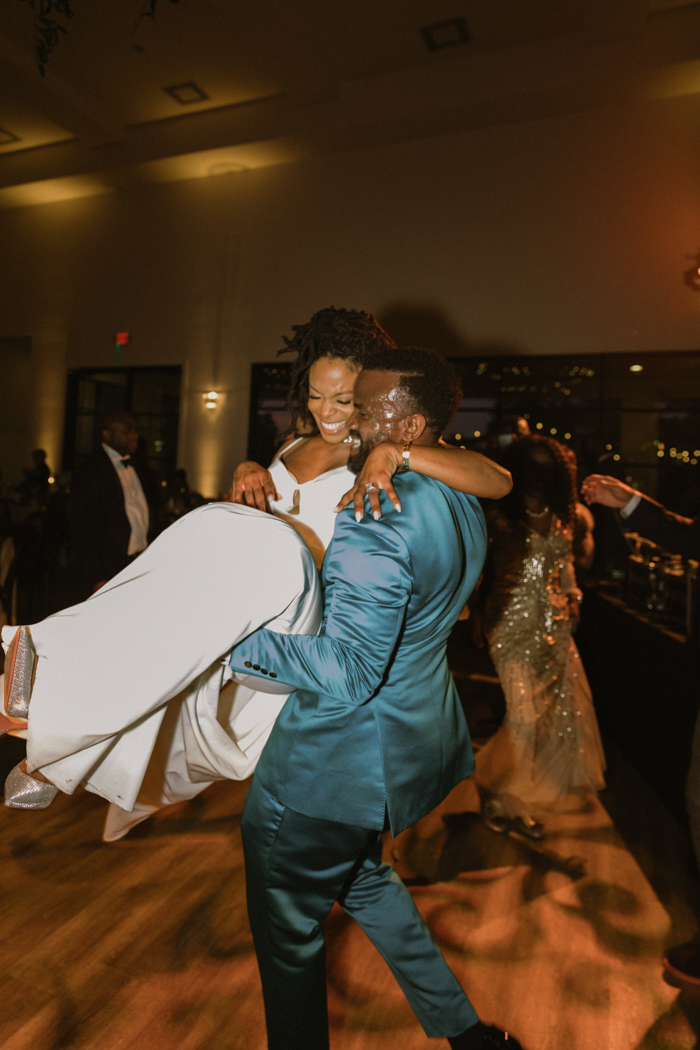 Unplanned Bliss: The Soul Train and Sparkling Surprise
The most memorable moment of our big day was the Soul Train line. It was unplanned and perfect. We are love dancing, and seeing all the people we love completely let loose and celebrate our love with us through dance, there is no better feeling. We also had cold sparks placed along the descending staircase for our grand exit surprise. We hammed it up for the cameras with a deep dip and a kiss.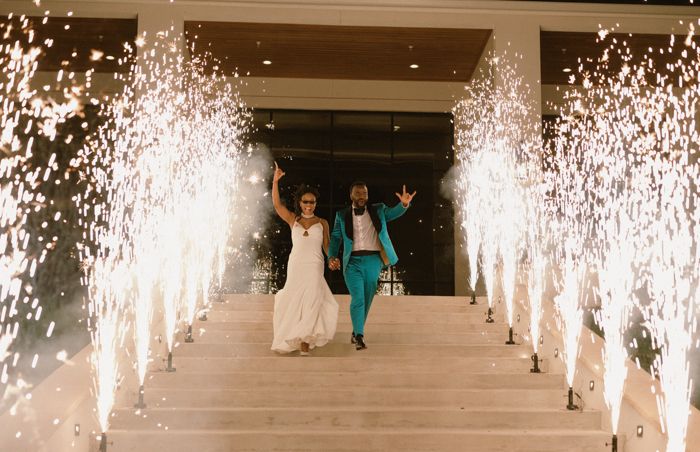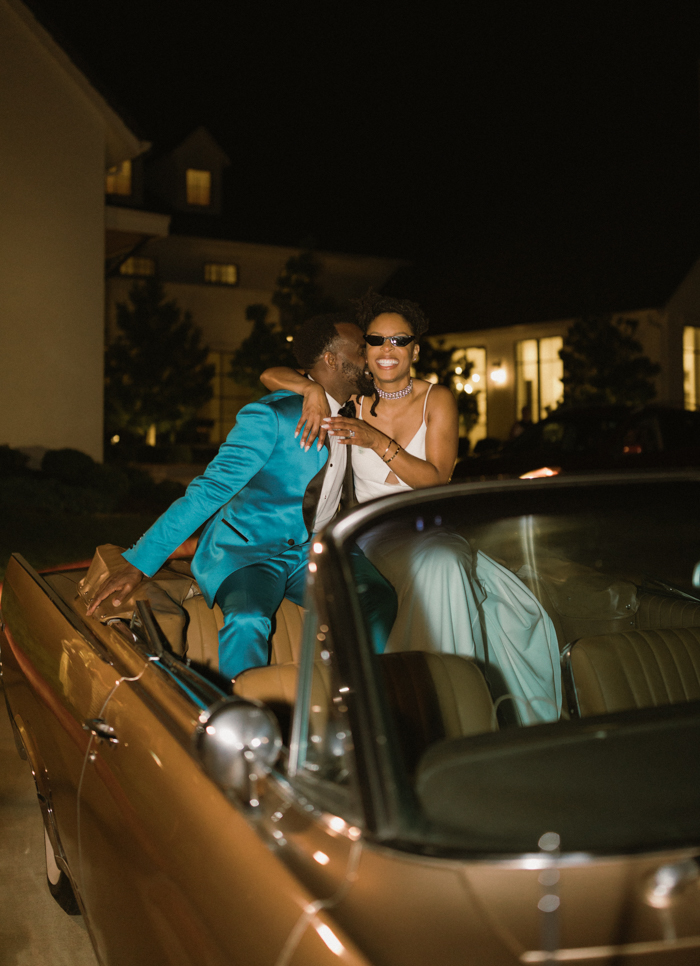 Congratulations to Brittany and Oyewale on their Arlo wedding, blending Texas tradition with the spirit of an African safari. And many thanks to Just Like Honey for flawlessly capturing every element of this unforgettable celebration.
Their wedding serves as a shining example of how infusing personal touches and unleashing your creativity can result in a wedding day that's uniquely yours. If you're inspired by their special day but unsure where to begin, worry not—we've got your back! Check out our guide on planning a one-of-a-kind celebration for a wealth of ideas to get you started on your own extraordinary journey.