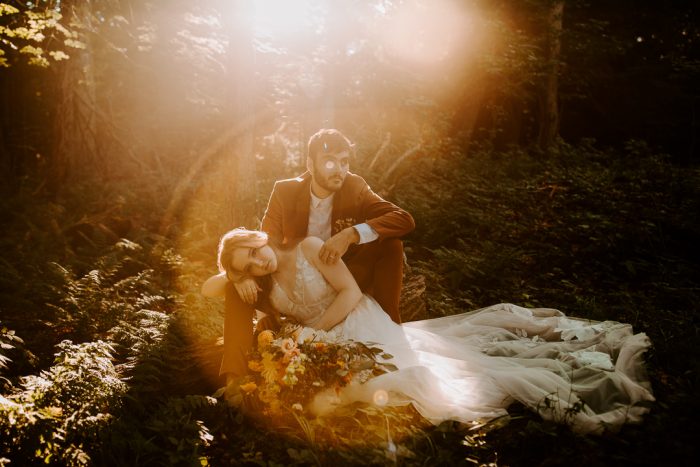 Captivated by its stunning views and natural surroundings, McKenzie and Dominic couldn't pass up tying the knot on Madeline Island. Though they had initially planned for a larger event, they soon realized that a more intimate celebration would allow them to truly showcase their personalities. With the help of their loved ones, they created a beautiful and meaningful Madeline Island wedding that perfectly captured their unique style with DIY touches.
Surrounded by the beauty of the outdoors, it was the perfect enchanting setting for their ceremony. The couple exchanged their vows in nature under a unique triangular arch made by the bride's father adorned by overgrown blooms and foliage. The same magical forest vibe was carried through to the reception tablescape–featuring a moss runner, candles, gold accents, and vintage-inspired glassware.
This lakeside celebration was a true labor of love, with every detail handcrafted by the couple and their family. From the charming florals and decor to the exquisite rings and cake, every element spoke to their unique style and personality. Skyler & Vhan Photography captured the beauty of the day in stunning detail, making this dreamy affair a must-see!
The Couple:
Mckenzie and Dominic
The Wedding:
Madeline Island Airbnb, Wisconsin, United States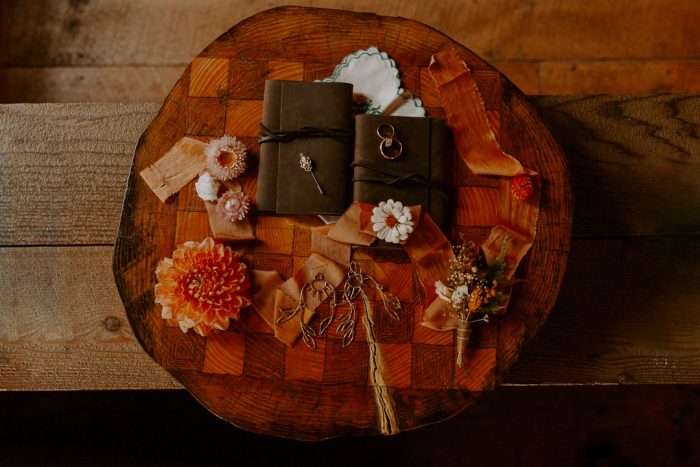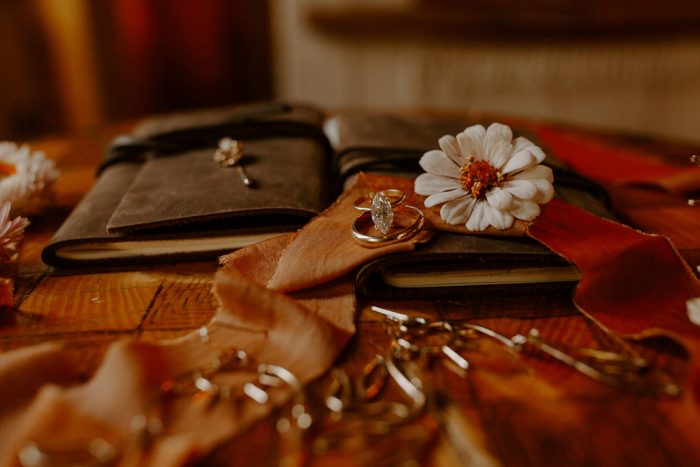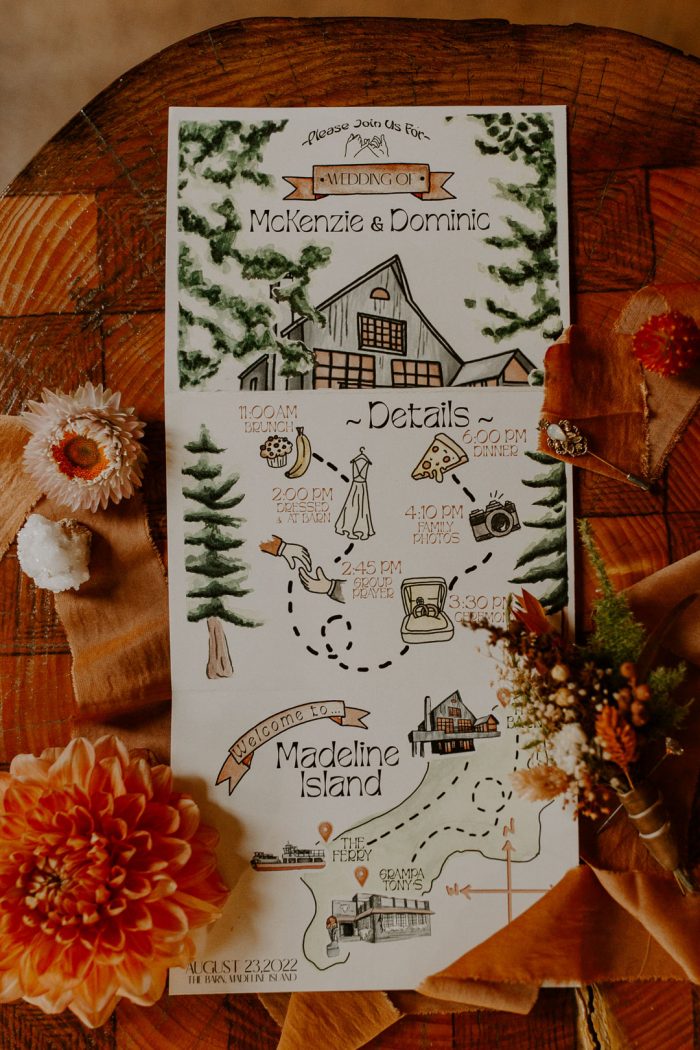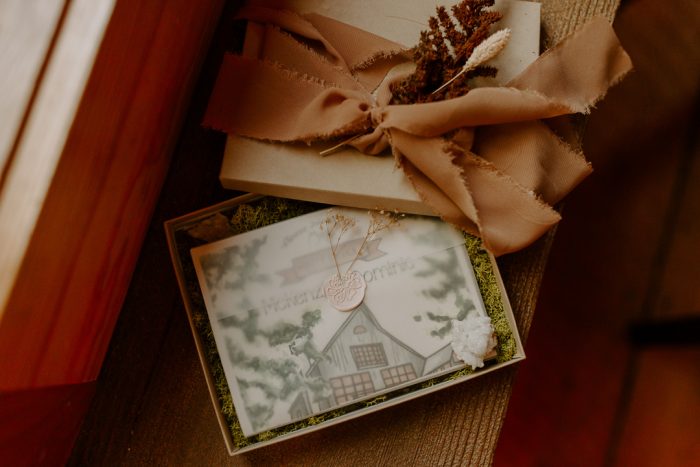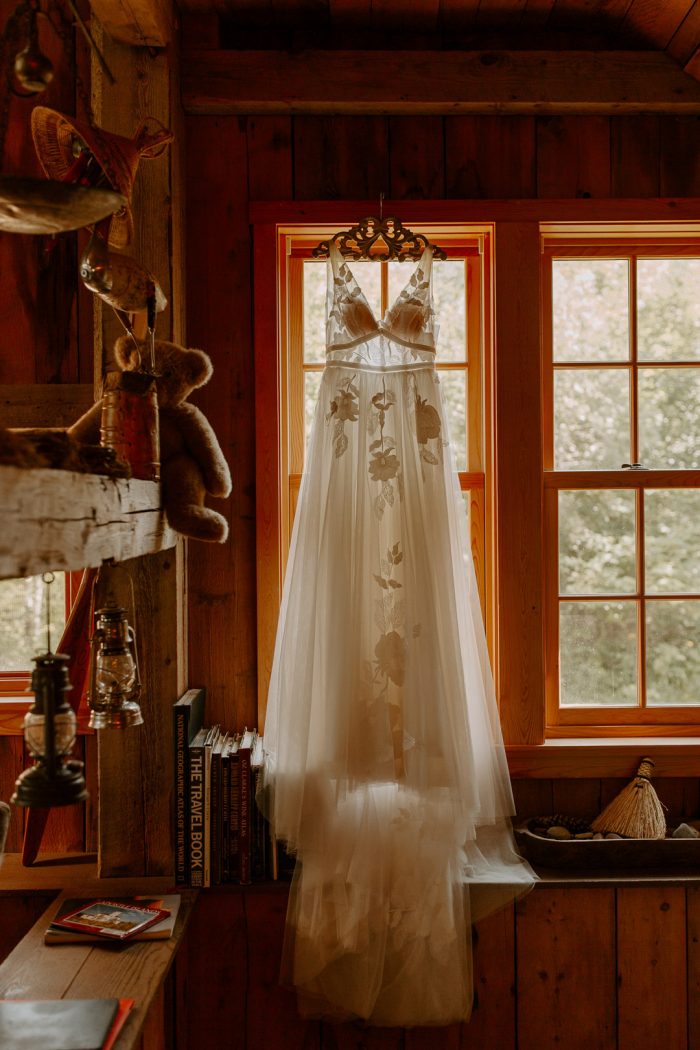 Why They Decided On A Madeline Island Wedding
We've taken multiple trips to Lake Superior as a couple and with family, collecting sea glass and enjoying the views. When we looked for options for a small and private venue, we found this rental on an island in the middle of the great lake. It was just as I had always imagined our ceremony space. It also had the perfect spot for an outdoor family dinner and private access to the lake for vows and jumping off the dock. As lovers of nature, particularly Lake Superior, it was only natural that we chose the breathtaking Madeline Island as the location for our special day, surrounded by the beauty of the outdoors.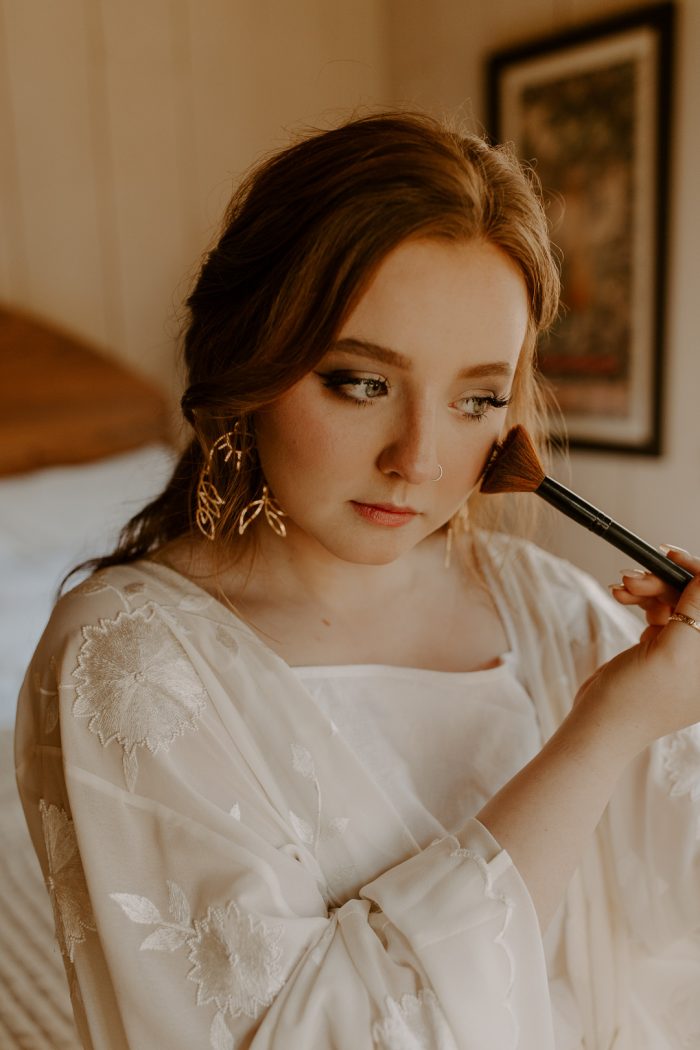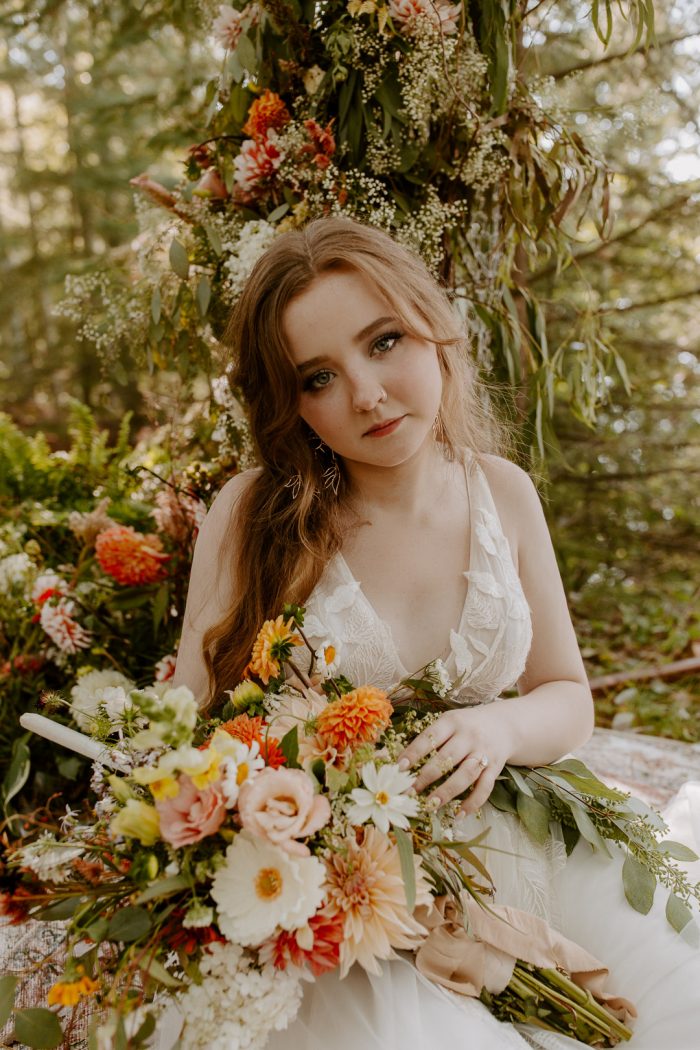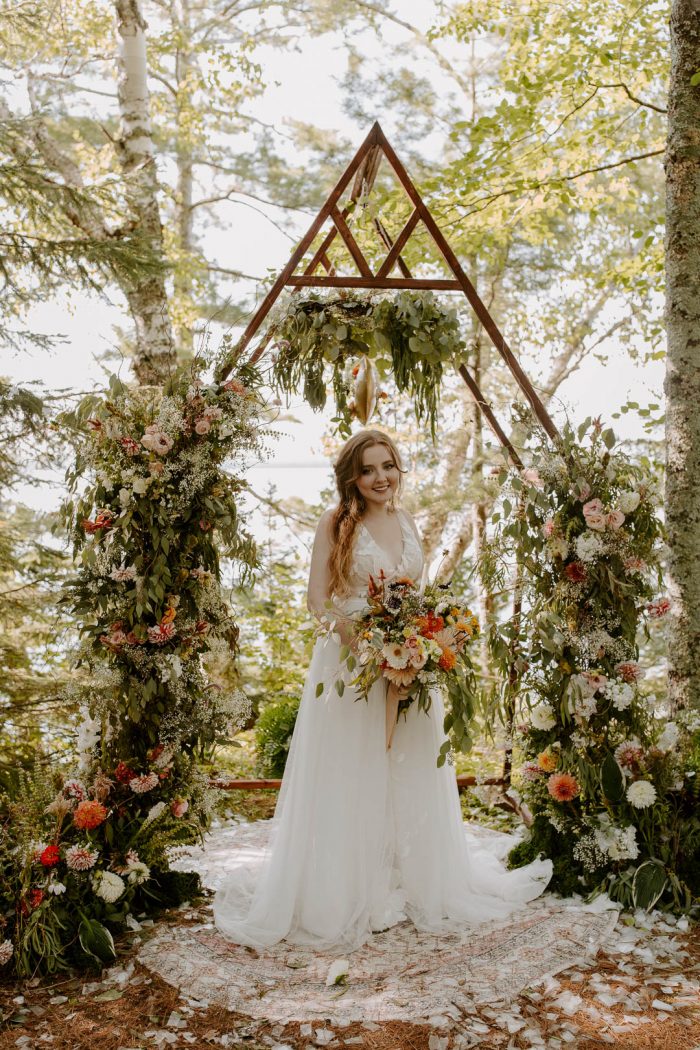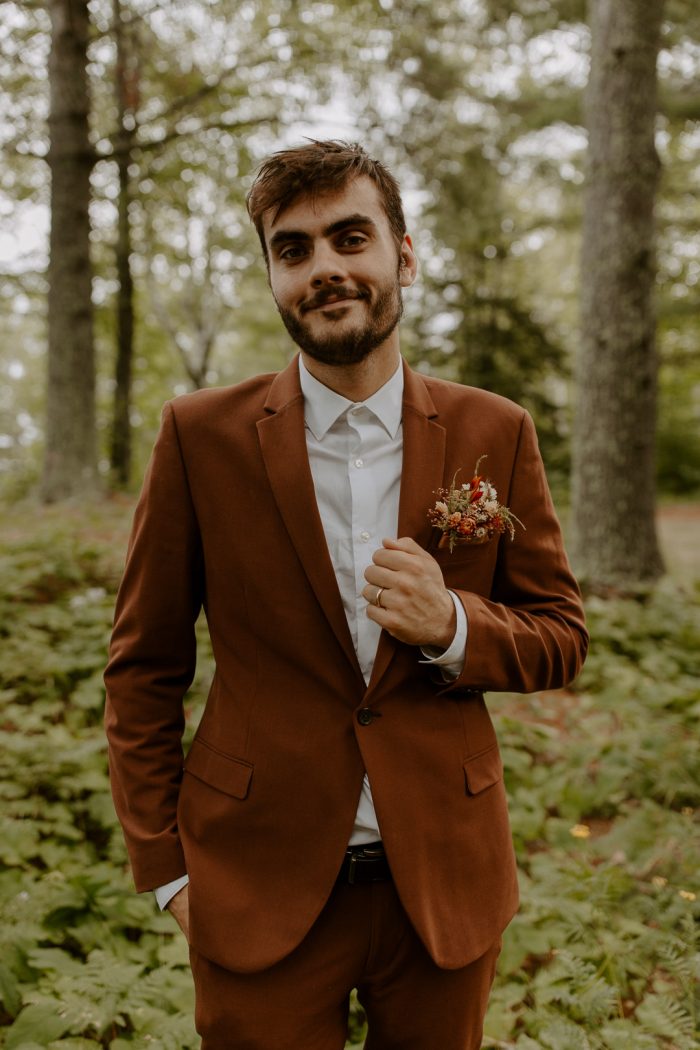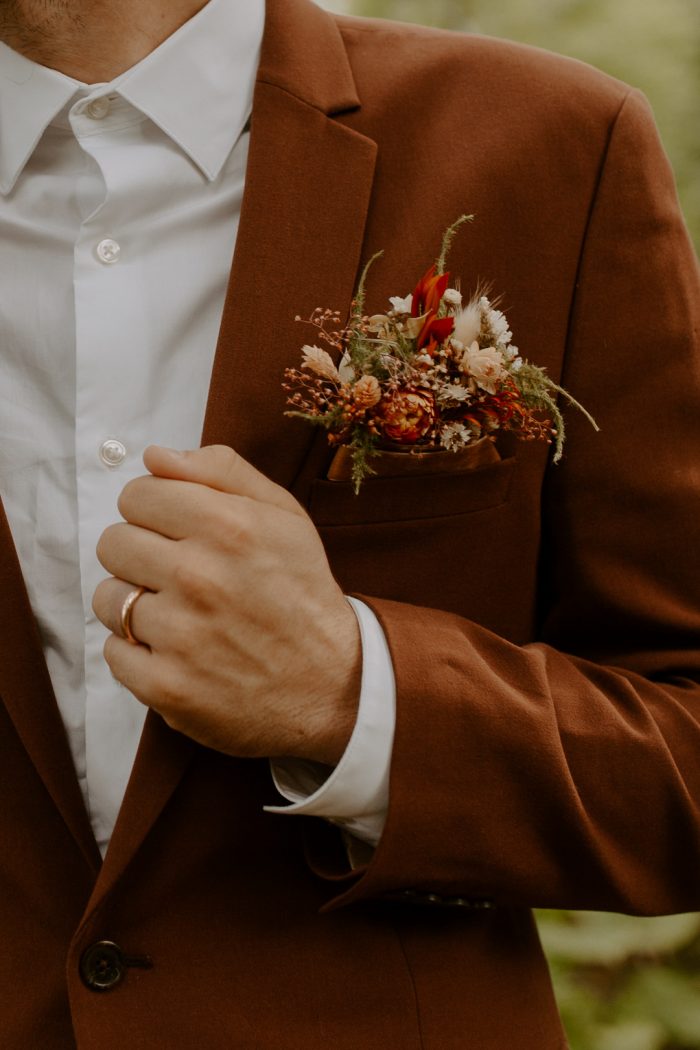 Their Brother-In-Law Created A Ceremony Inspired By Their Love Story
Our brother-in-law Vhan officiated our ceremony. He wrote each piece to reflect our journey and individually mentioned the family members there and their impact on our lives. I made our wedding rings and decided to have a ring-warming ceremony where each family member passed them around to share a blessing or good vibes.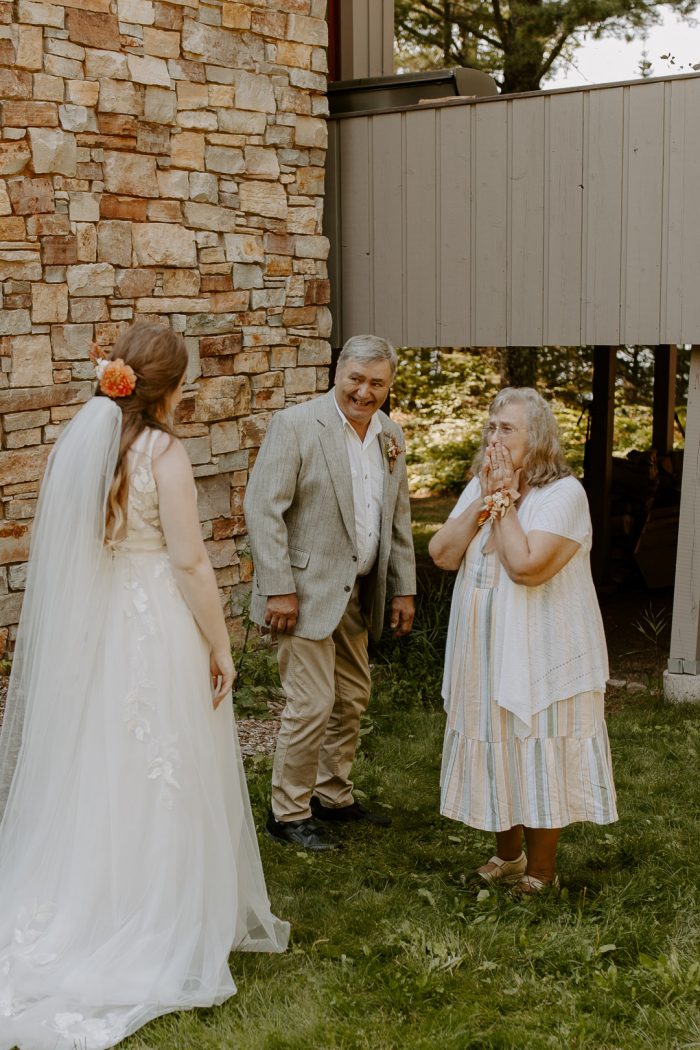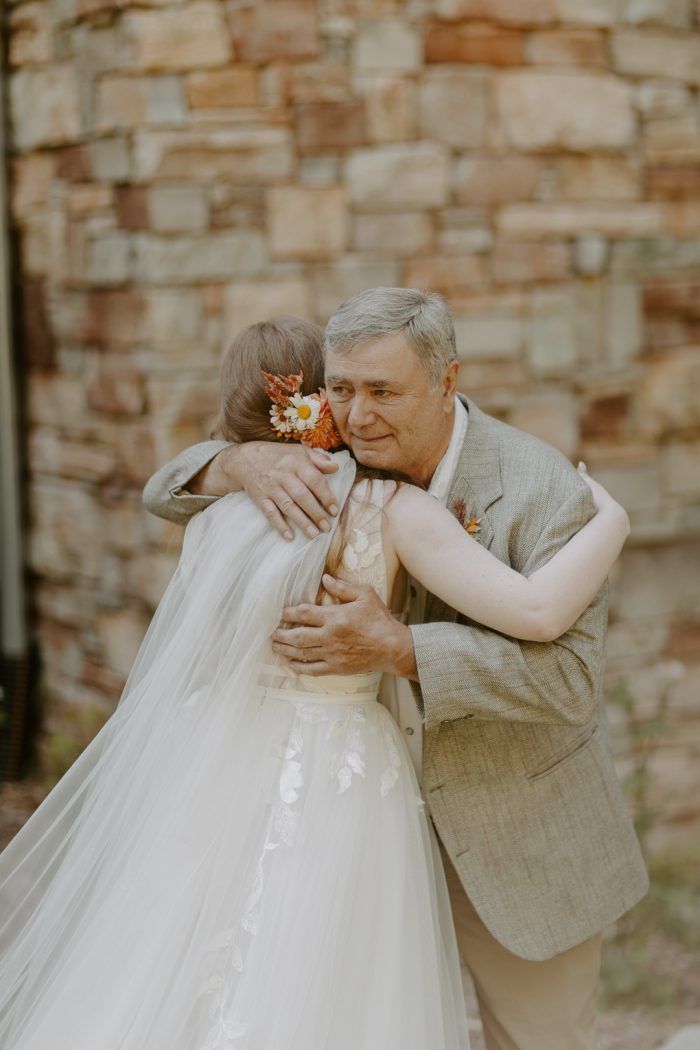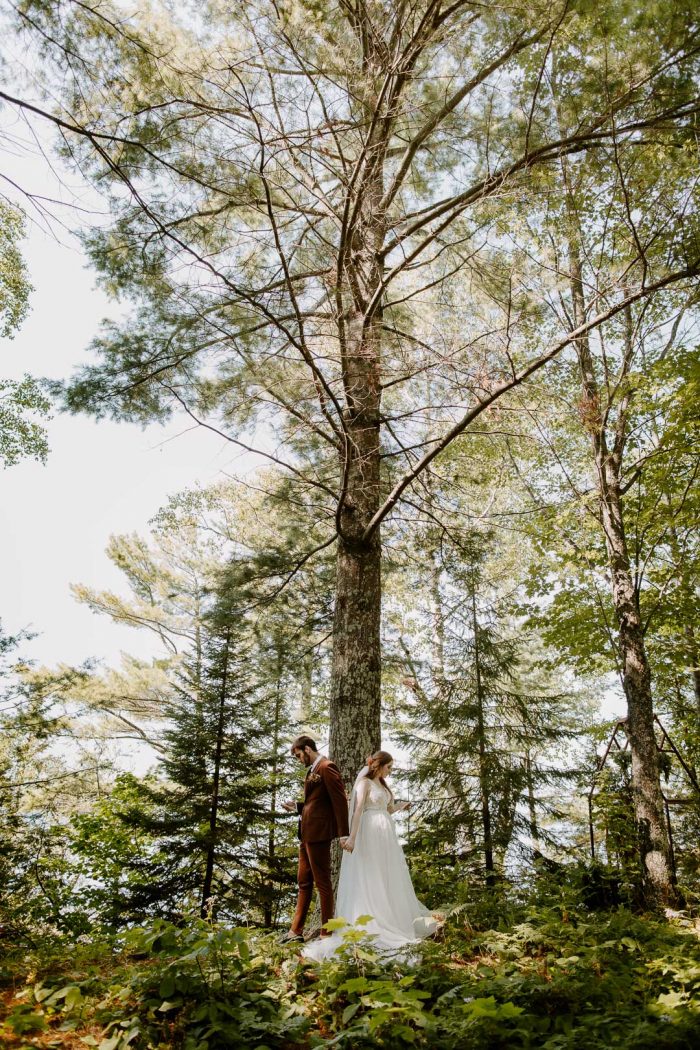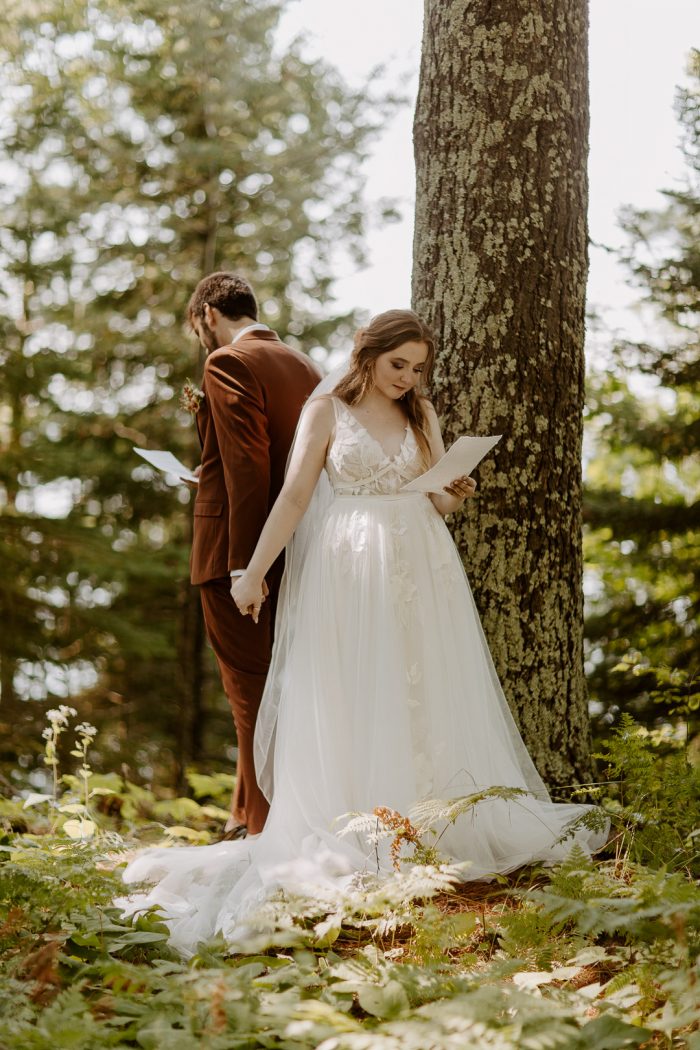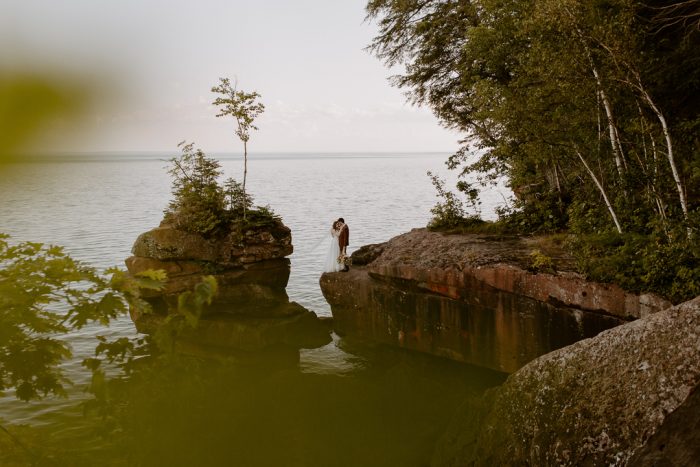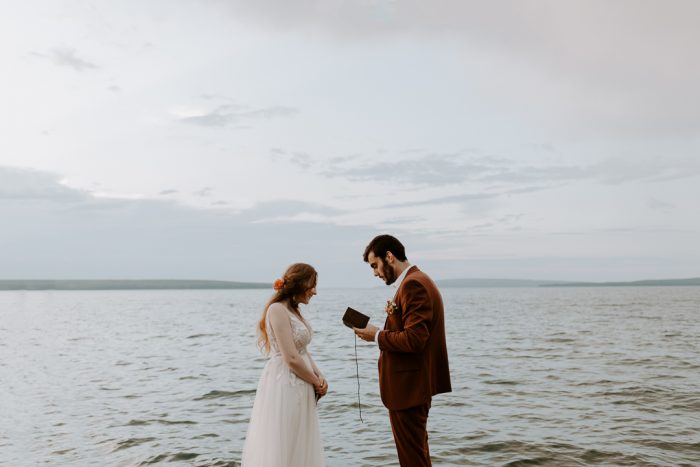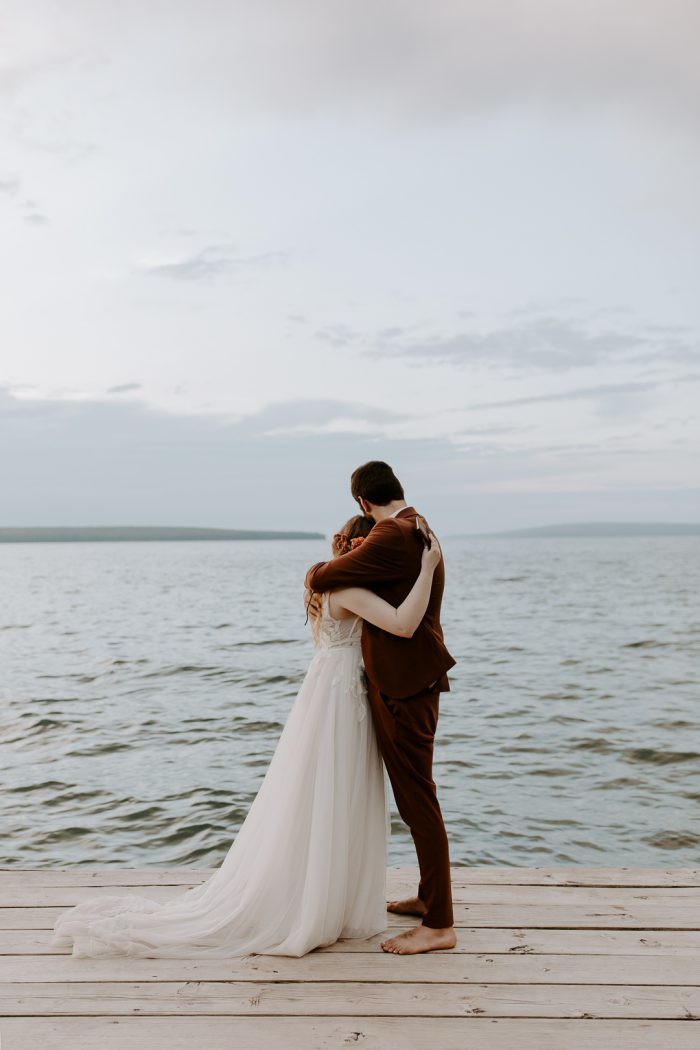 Family Involvement Made Their Day Even More Special
We were lucky to have my sister as our photographer, which added an extra layer of intimacy and love to the day. We had a hand in creating almost everything on our wedding day. Each detail was chosen with care, reflecting our unique personalities and style. For example, I crafted our wedding rings as a jeweler, while my dad handmade the arch and lanterns for our outdoor ceremony. My mom's artistic talents shone in her styling, cake, and floral arrangements bringing natural beauty to the island setting. Ultimately, every aspect of our wedding day was crafted with love and care, reflecting our deep connection to each other and the natural world around us.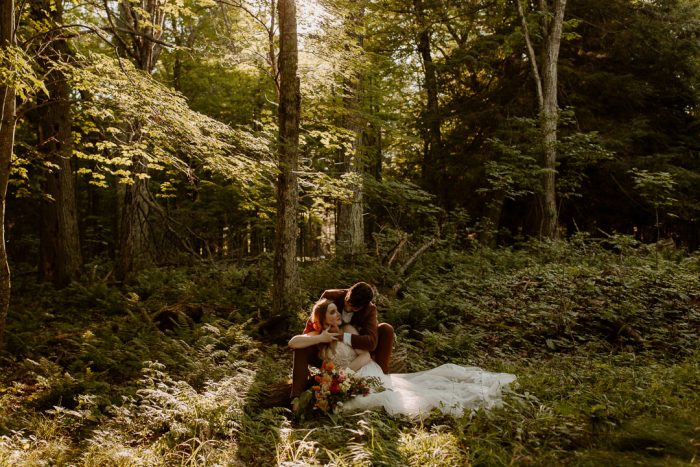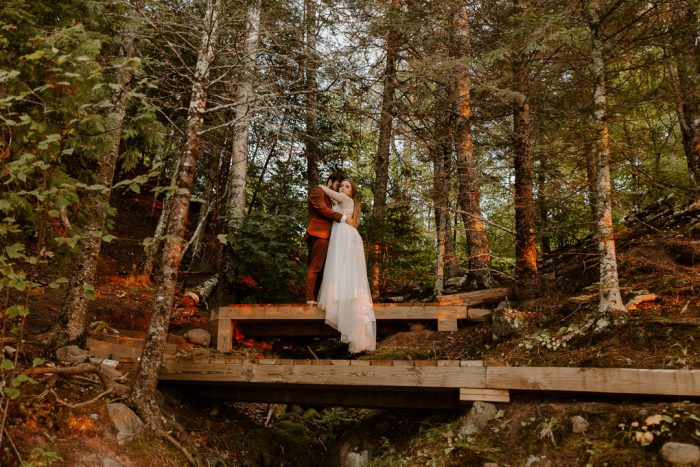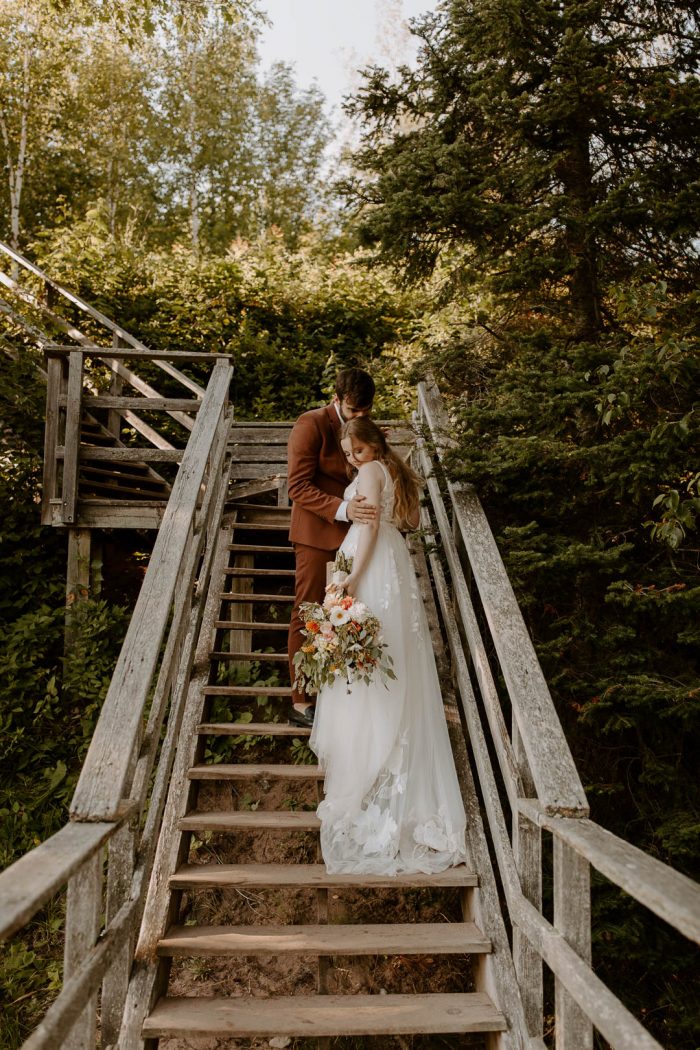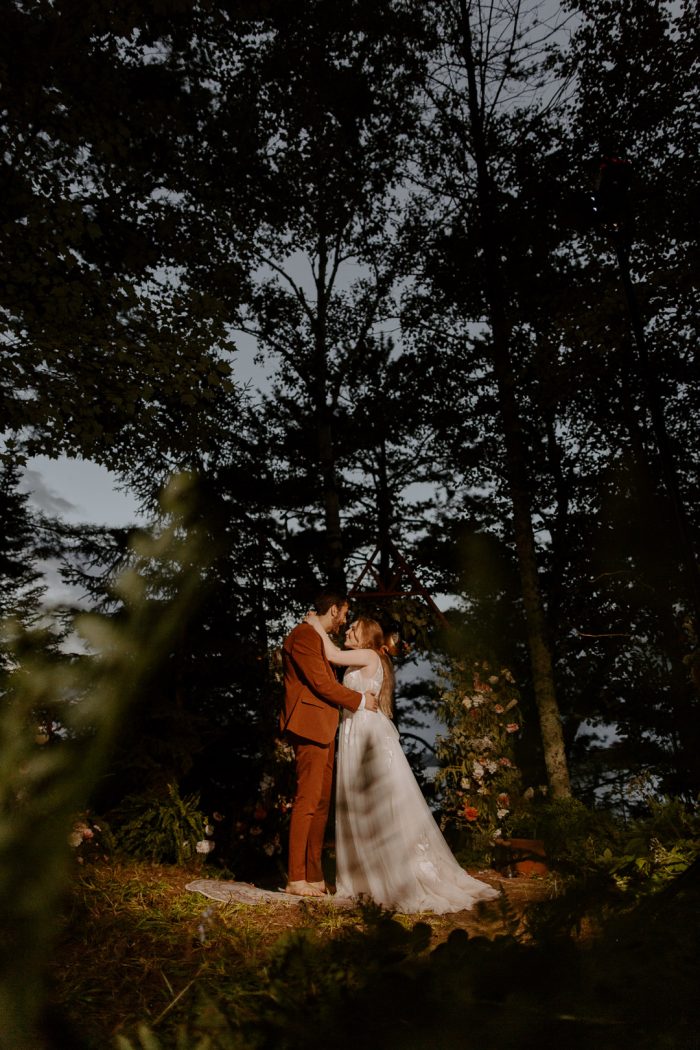 Why They Decided That A Smaller Intimate Celebration Was The Right One For Them
We initially planned for a larger celebration that could include all our extended family and friends. However, we soon realized this didn't allow us to create a day reflecting our personalities and style. We took a step back and checked in with each other throughout the planning process to ensure we were on the right track. One thing that helped us was questioning traditions or expectations that weren't bringing us joy. By doing so, we brainstormed ways to infuse our personalities and talents into the day. This helped us to create a celebration that was truly unique and reflective of our relationship.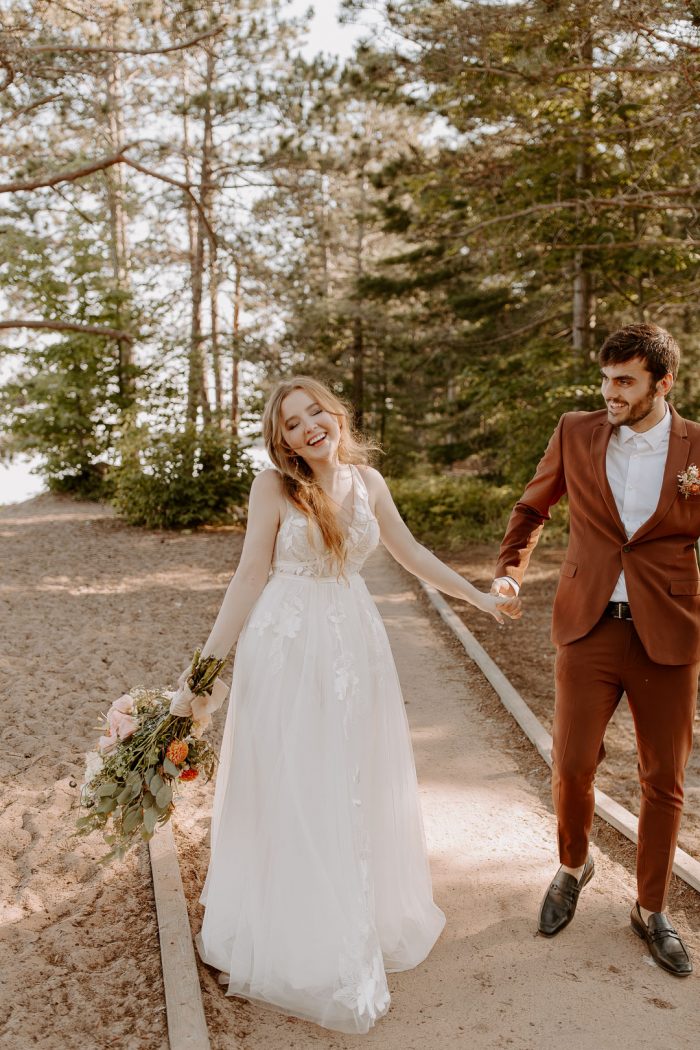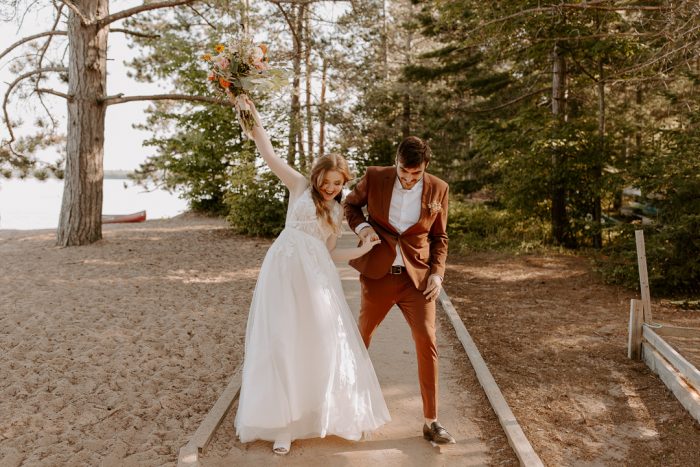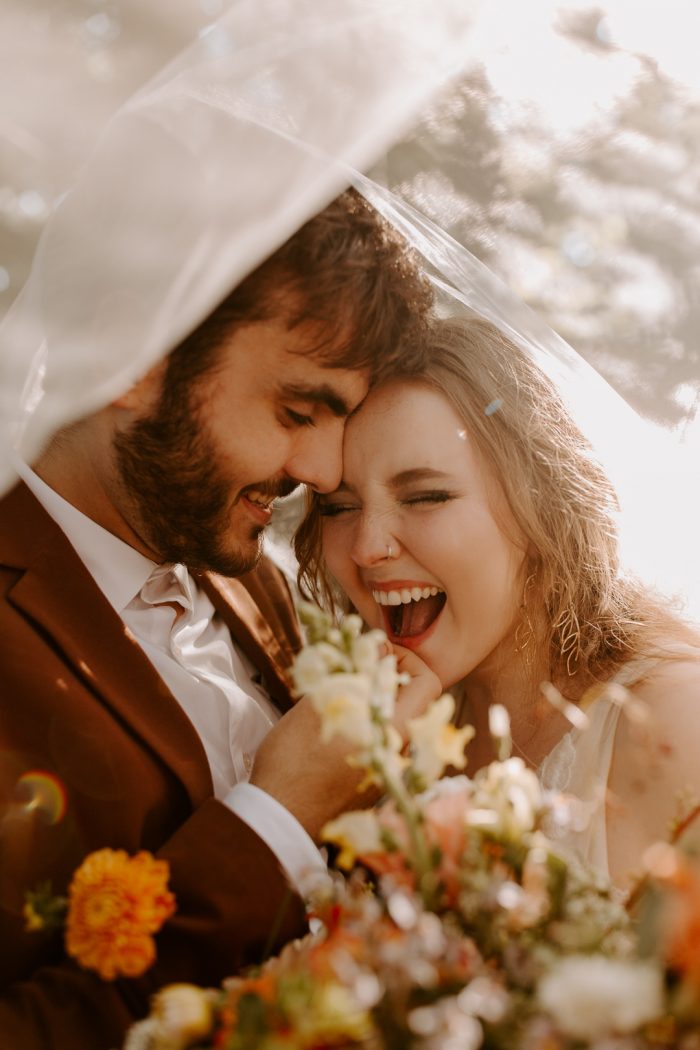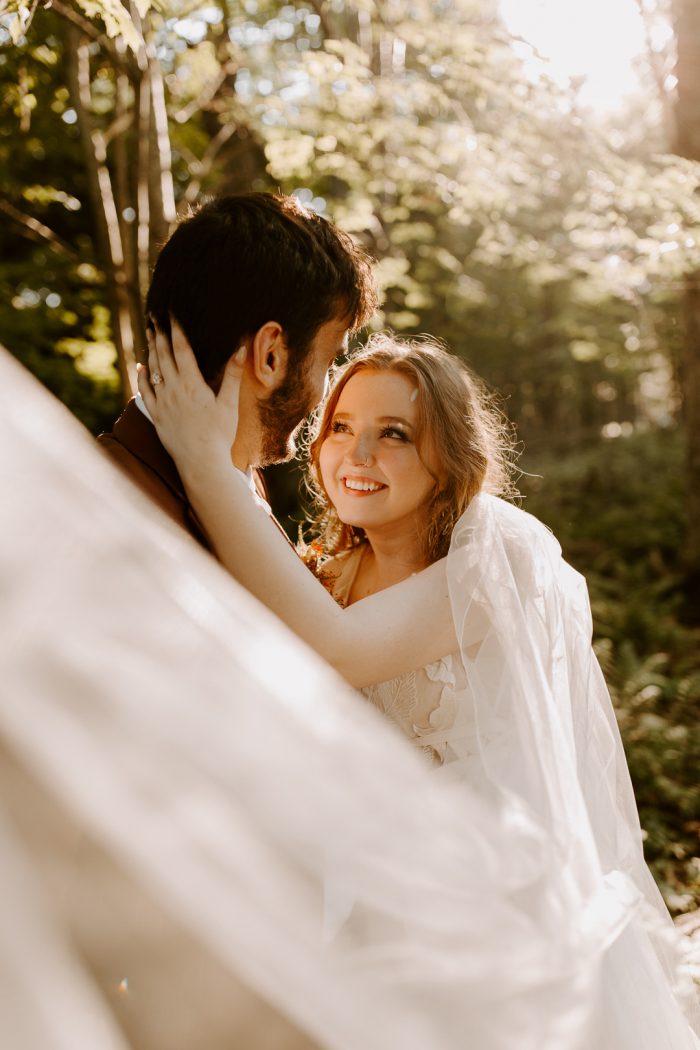 Wedding Advice: Be Authentic And Genuine To Who You Are
We advise staying true to yourselves and your values when planning your wedding. Remember that this day is about celebrating your love and commitment to each other, and it should feel authentic and reflective of your relationship. By prioritizing your personalities and talents, you can create a celebration that is truly memorable and reflects your unique love story. The most important thing for us was dropping expectations of our wedding day and embracing what would make us the happiest.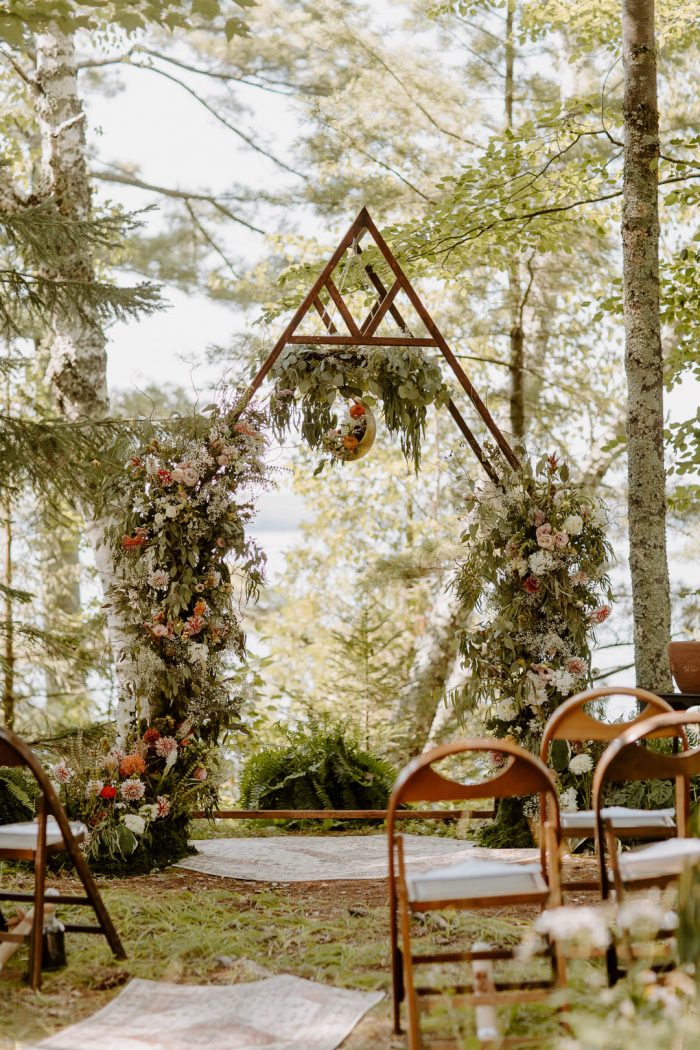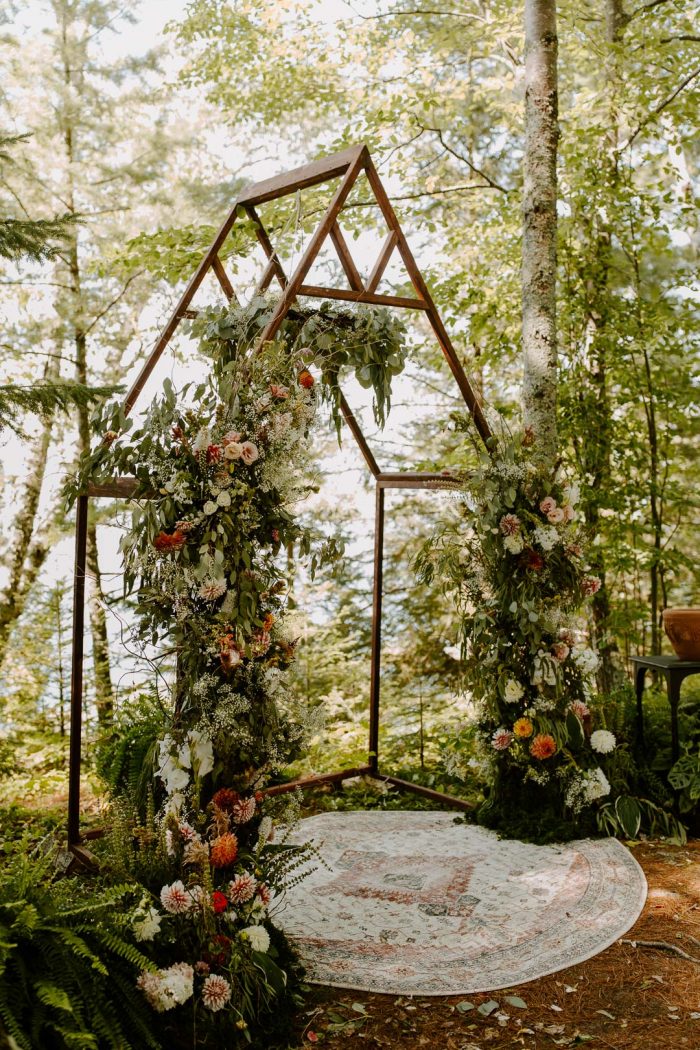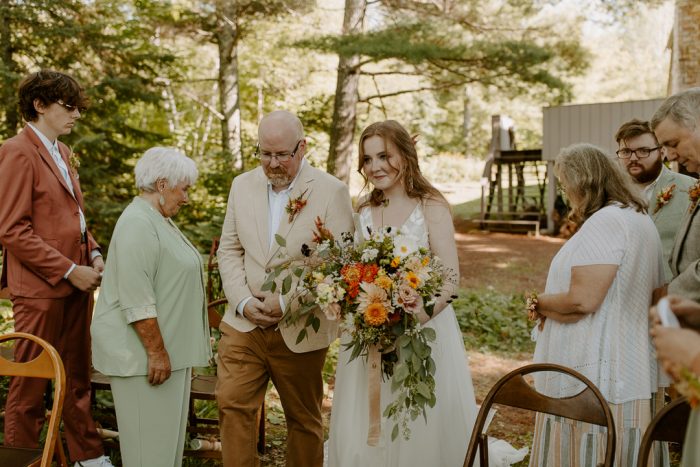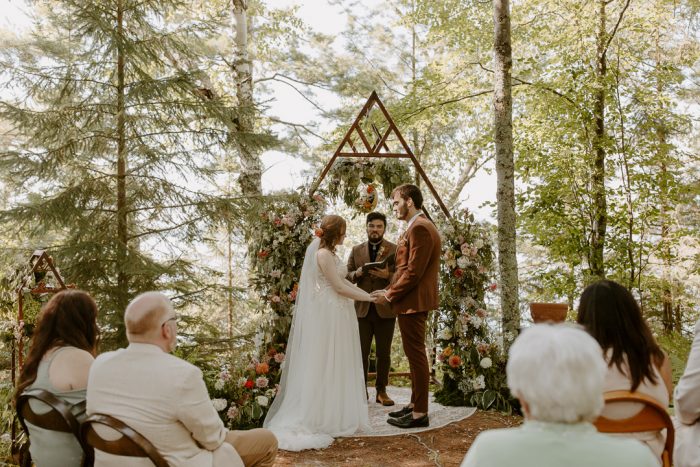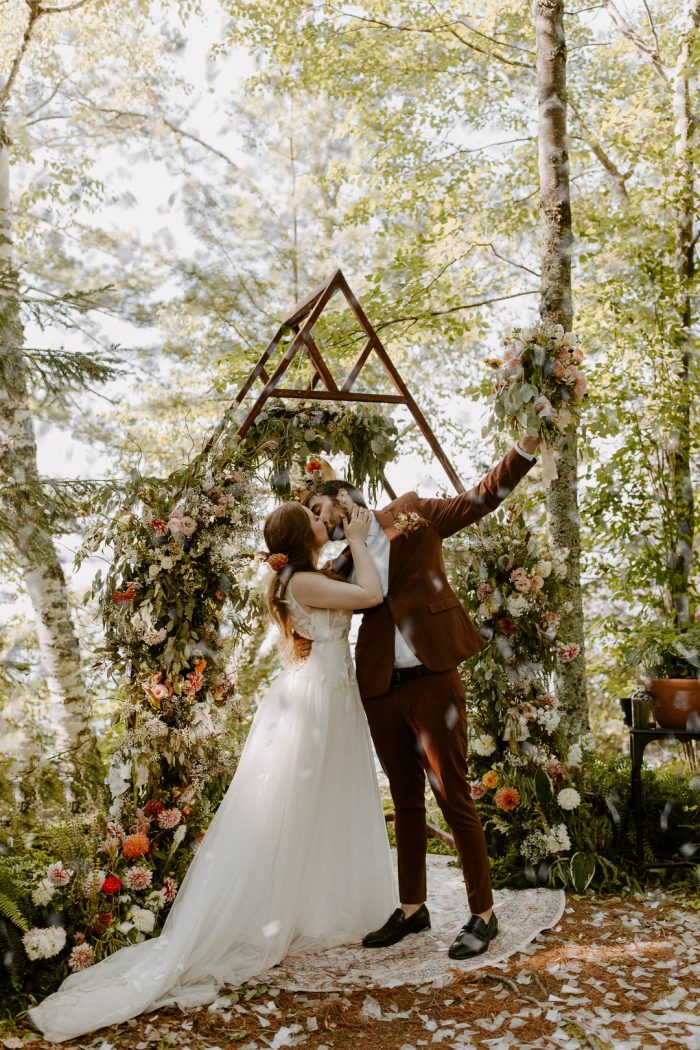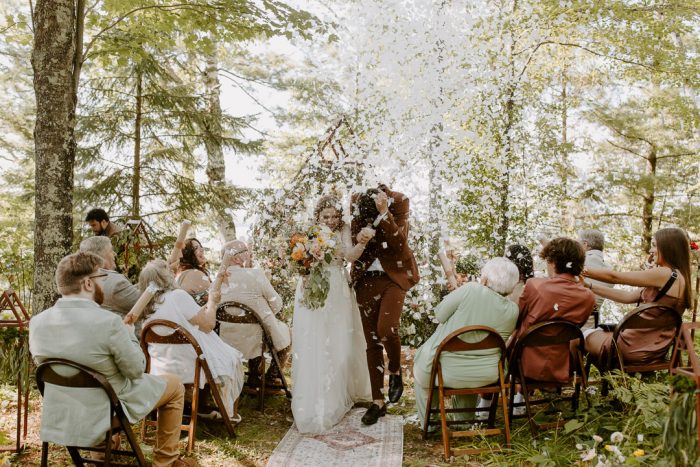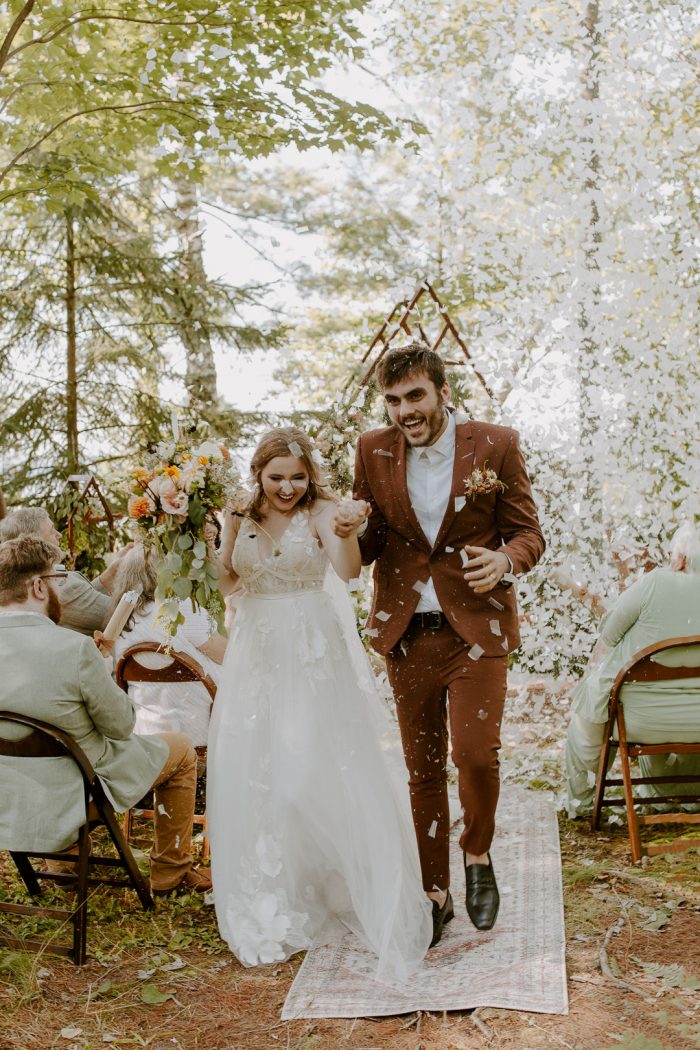 Giving Handwritten Letters And Moss Agate Jewelry As Meaningful Wedding Favors
TEXTOur wedding was made up of just a handful of family members. Before the day started, we handed out handwritten letters to each person, sharing what having them there meant to us. McKenzie also included pieces of matching moss agate jewelry, so everyone had a token of our appreciation for helping create the most incredible day.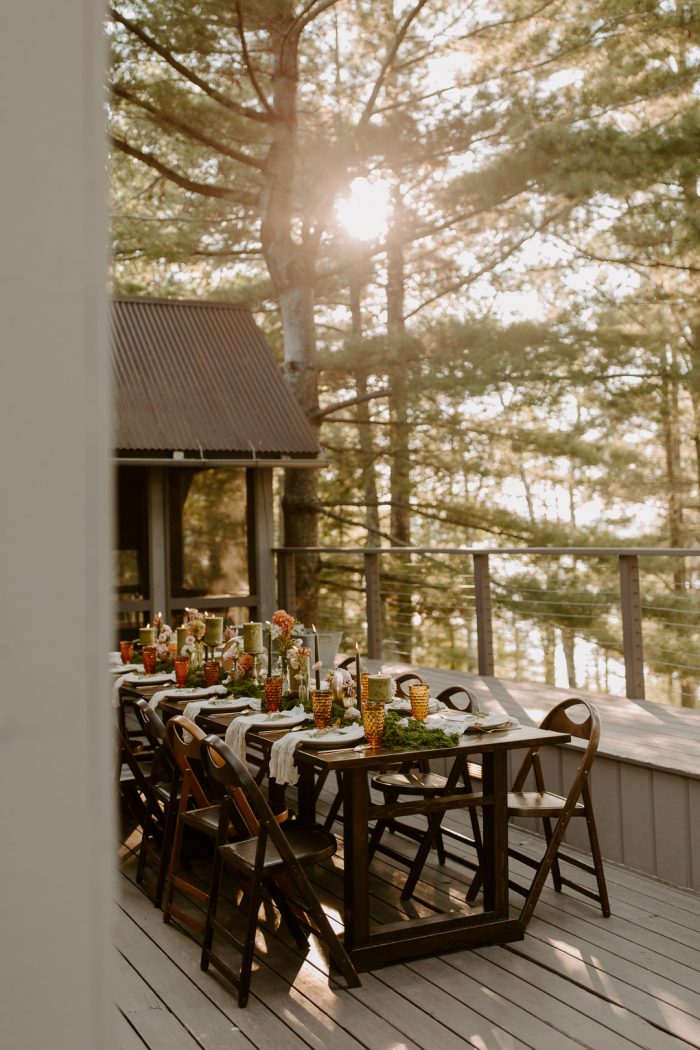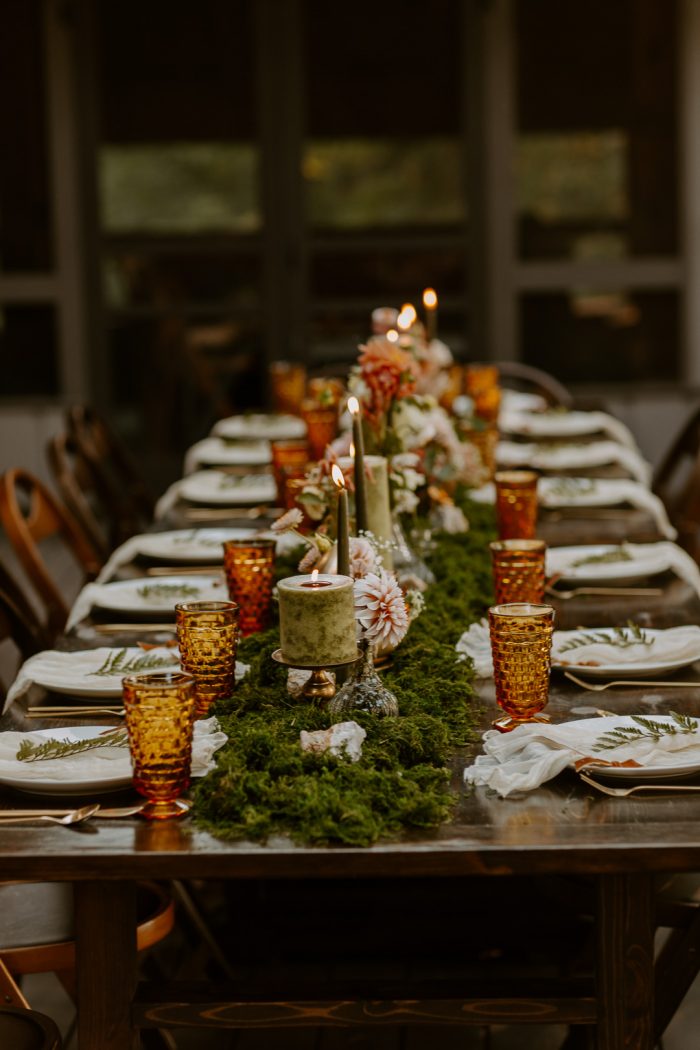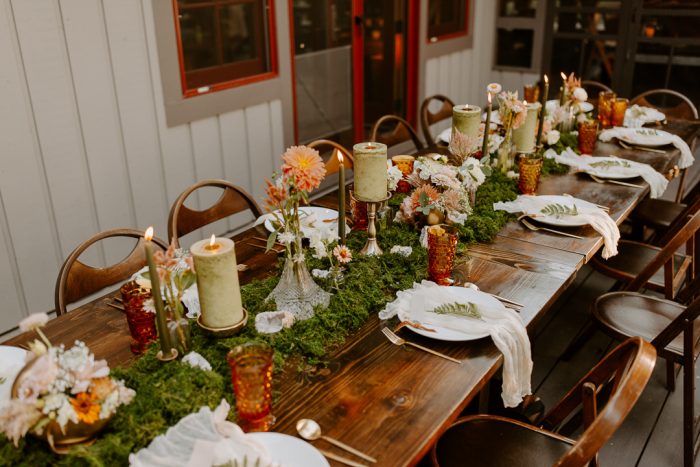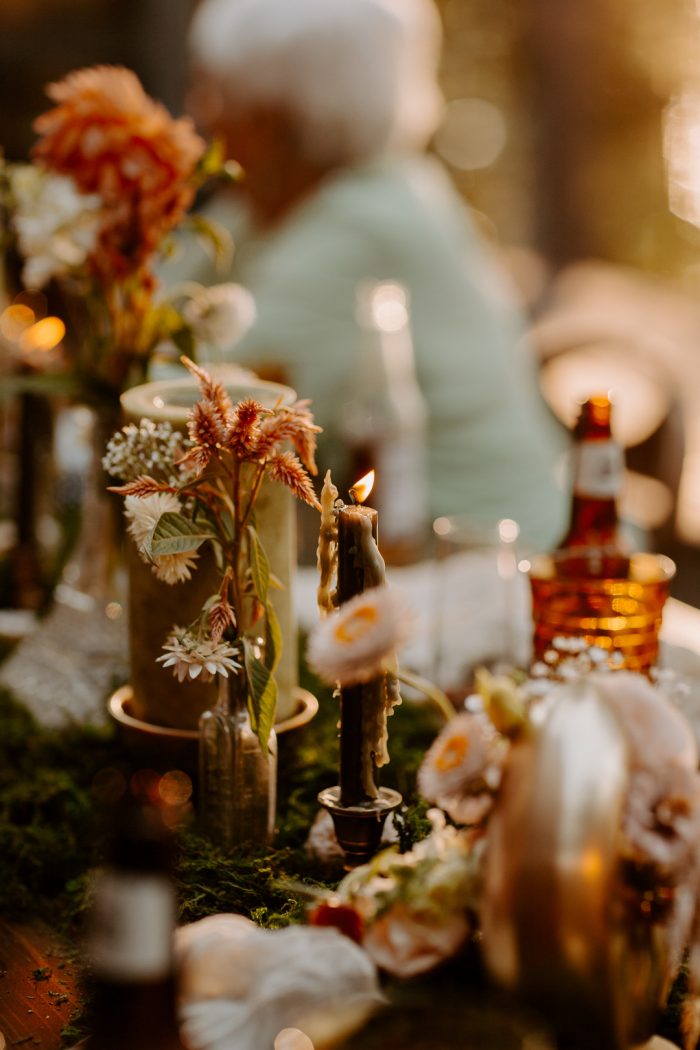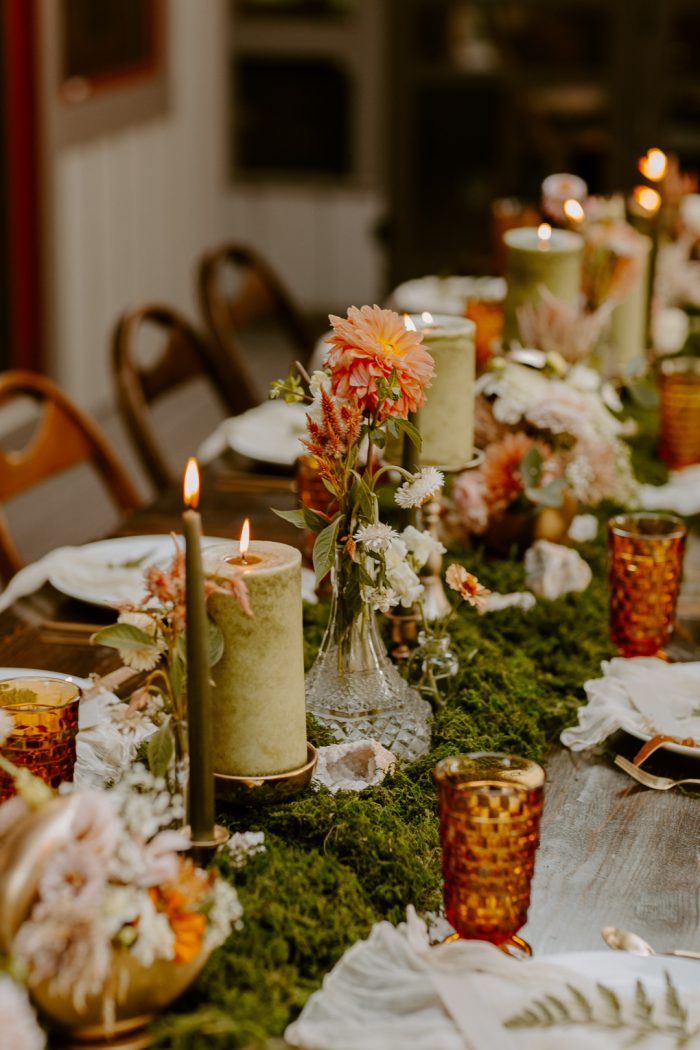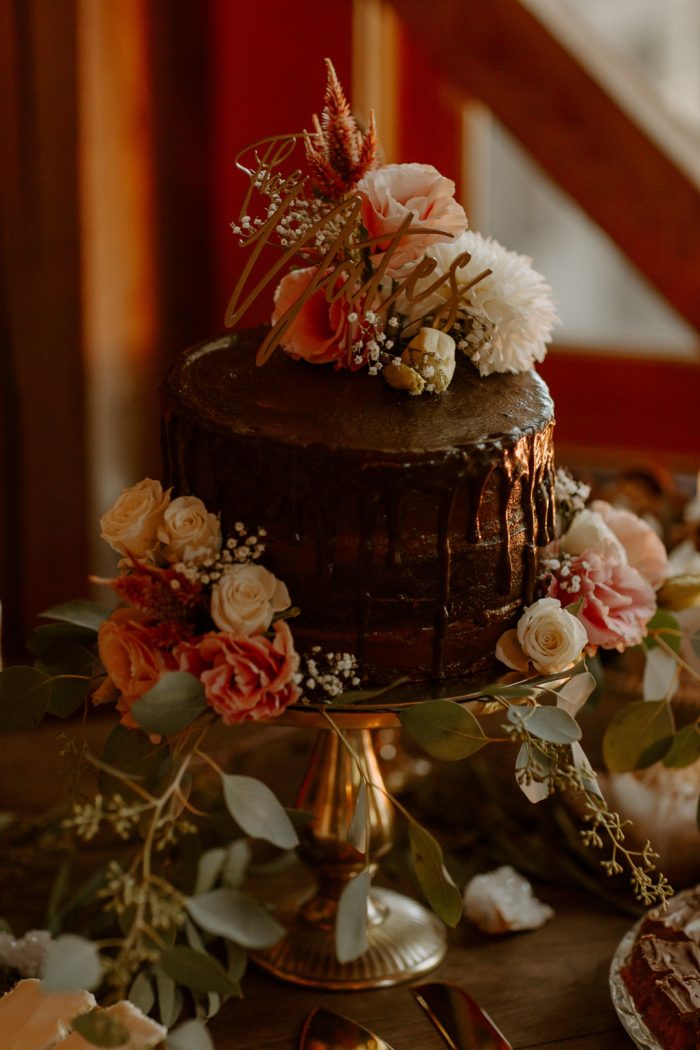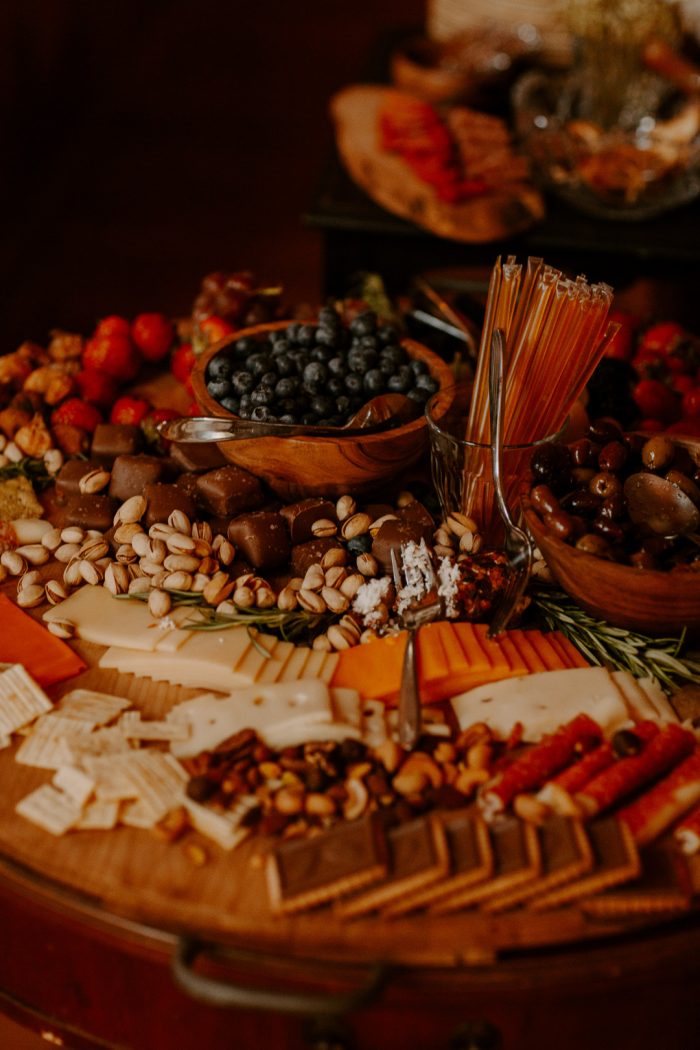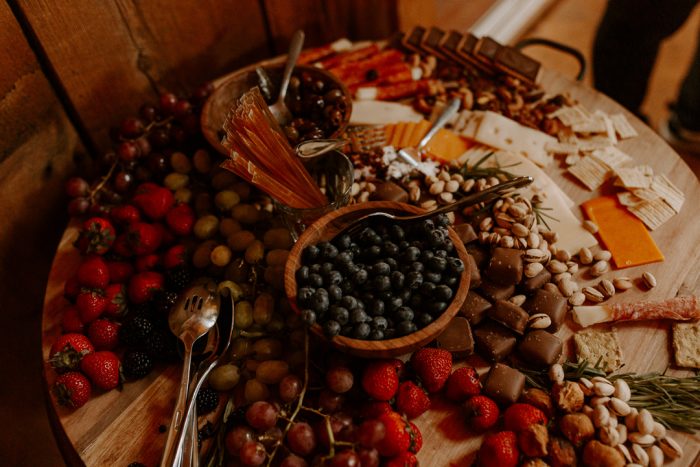 A Private Vow Exchange and Star-gazing Moment
After dinner, we went down to the private dock to share our vows. Even with a handful of guests, we wanted this part of the day to be between us. We got to experience the last sliver of the sun while we recited them. Another favorite moment was at the very end of the day. We went back out to the deck where we'd had dinner and laid on the ground to watch the stars taking in the last bit of our wedding day together.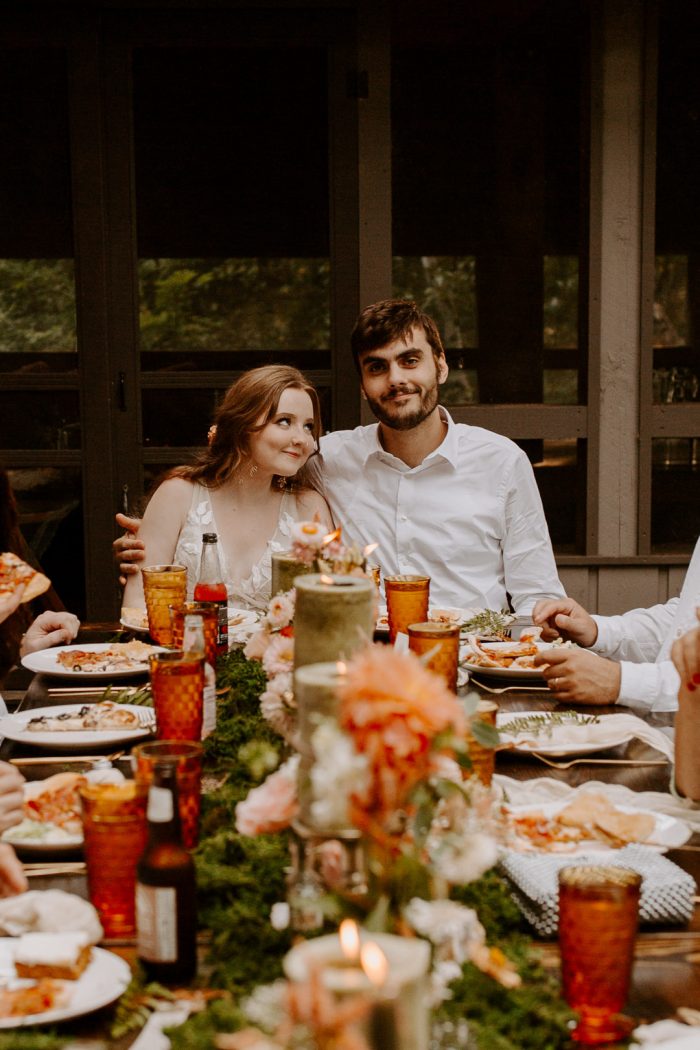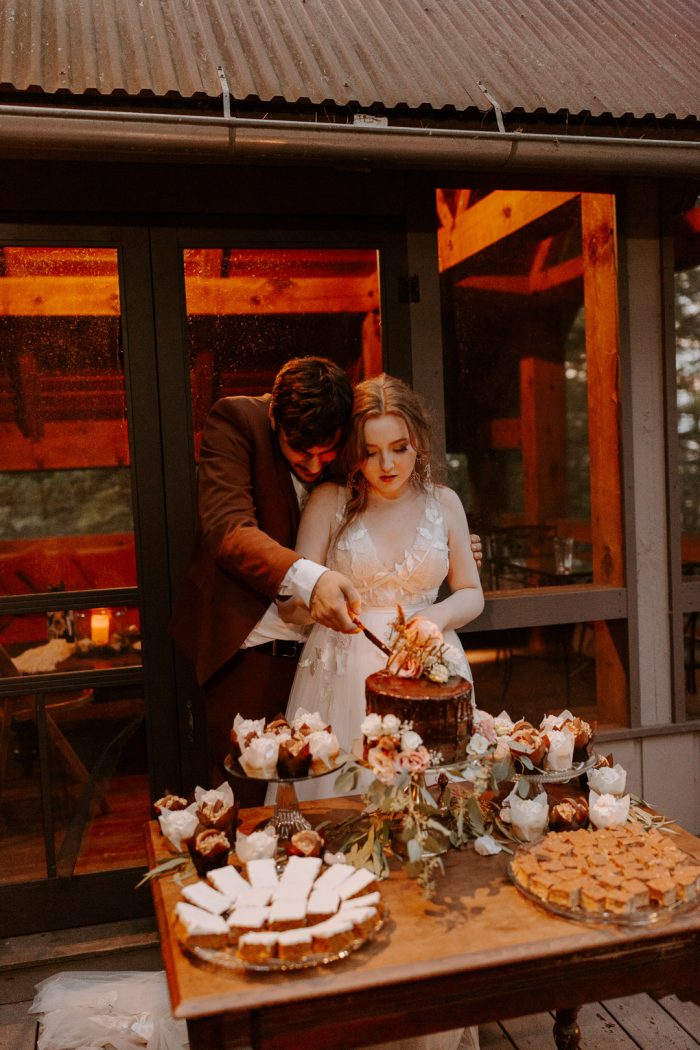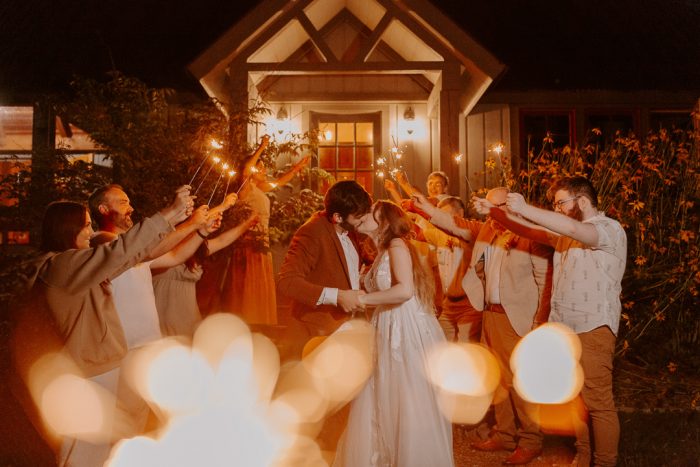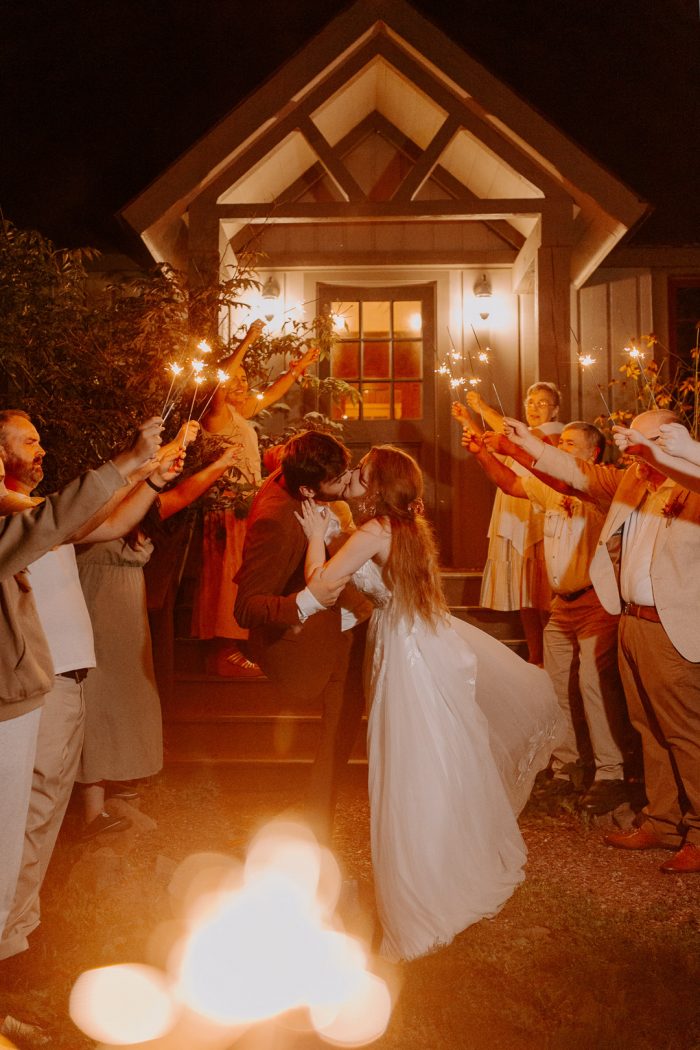 Congratulations to McKenzie and Dominic on their Madeline Island Wedding packed with unique DIY touches. And big thanks to Skyler & Vhan Photography for capturing the magic that comes from being surrounded by the natural beauty of the outdoors and enveloped by the love of friends and family.
Your venue may set the tone, but your special day should truly reflect your unique style. With endless possibilities for personalization, our guide is here to inspire you with ideas ranging from modern twists on tradition to hands-on DIY projects. Get ready to make your celebration truly unforgettable!