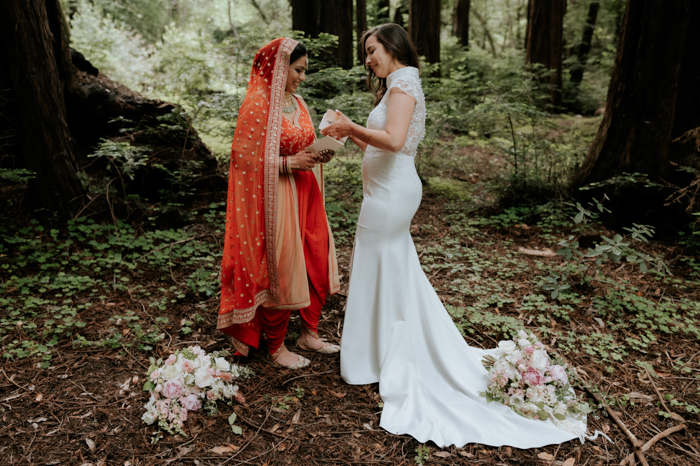 Wendy and Deepti first connected during a visit to a lush redwood forest. This kickstarted their love for each other and the Bay Area with its captivating blend of coastline and forest. In a heartfelt tribute to their beginnings, they selected the majestic redwoods as their witnesses for a romantic Big Sur elopement. It was a dreamy celebration that beautifully embodied their love for nature and each other.
In a secluded spot beneath towering trees, they exchanged heartfelt vows and tears—have your tissues handy. Their love for the ocean and the forest was evident as they celebrated their commitment with beautiful photos all around the area, capturing the seaside cliffs, blooming flower fields, and the beach. They picked the perfect 'I do' location, having the best of everything all in one place.
The all-female vendor team added a wonderful touch of empowerment to their special day, leaving them with cherished memories of their beautiful love story. Wendy and Deepti demonstrated that your day is just that, yours. It should revolve around you and your new spouse, and these breathtaking photos, beautifully captured by photographer Heather Purdy, are your proof.
The Couple:
Wendy and Deepti
The Wedding:
Big Sur, California, United States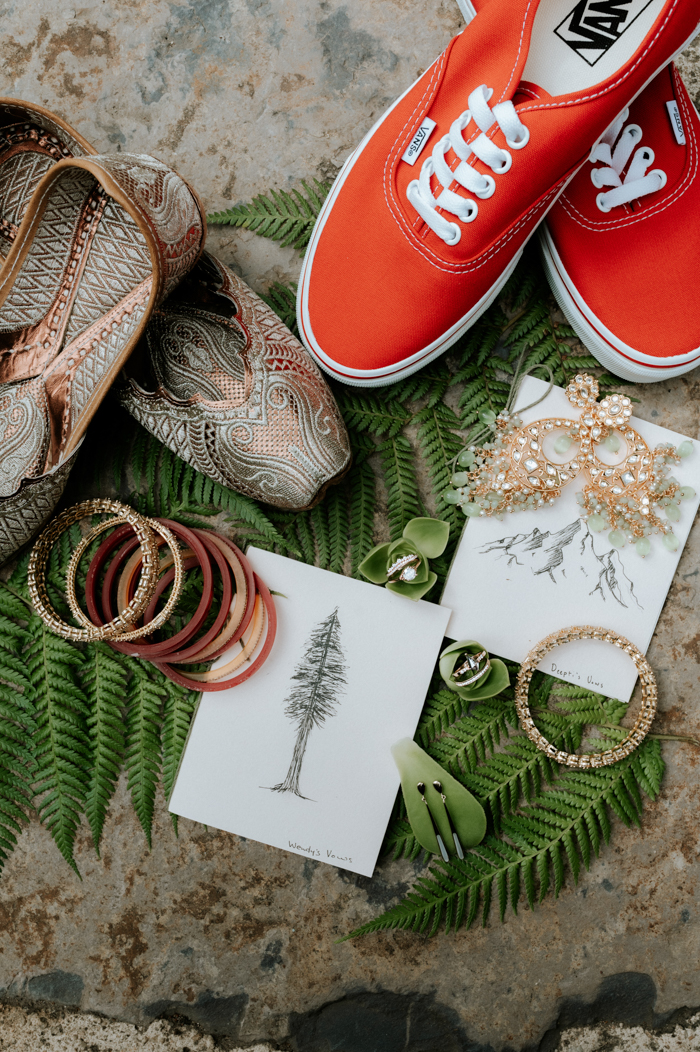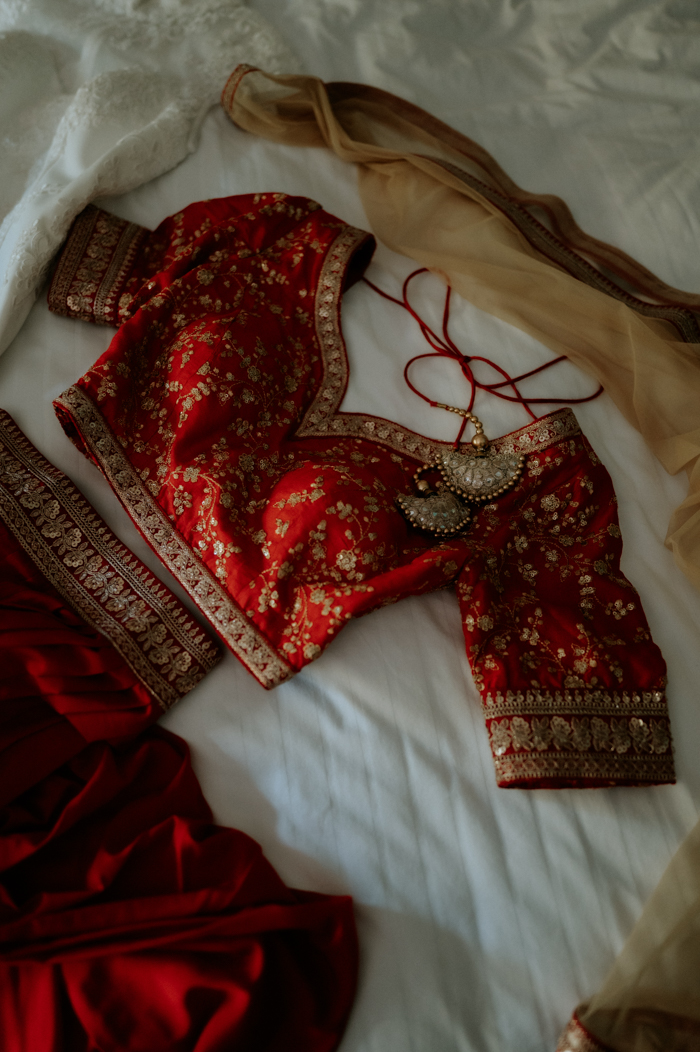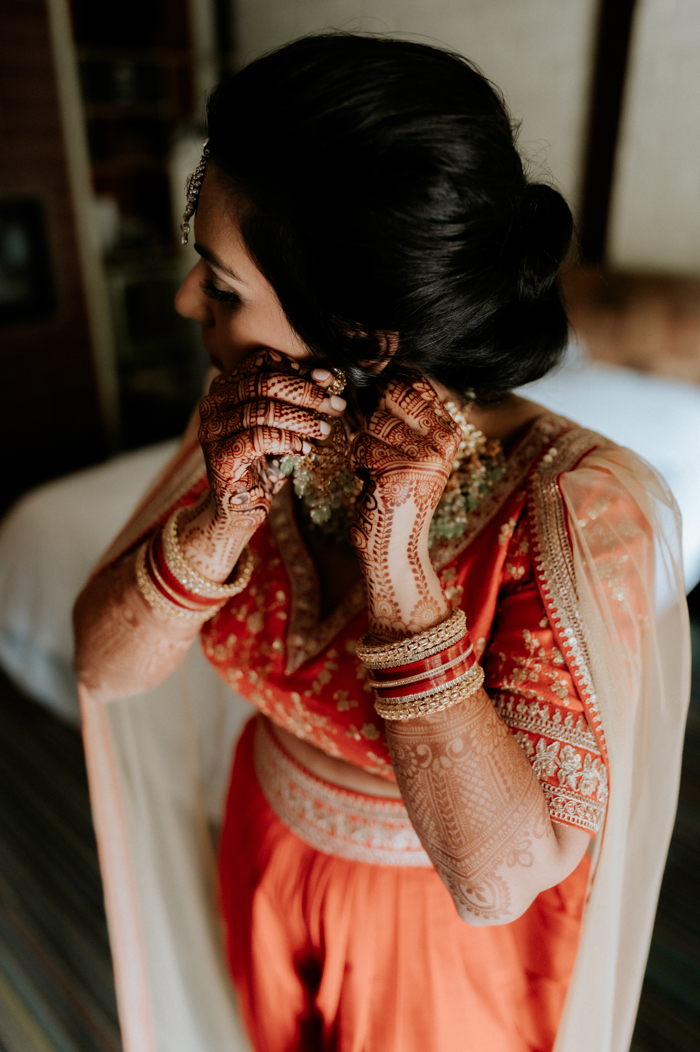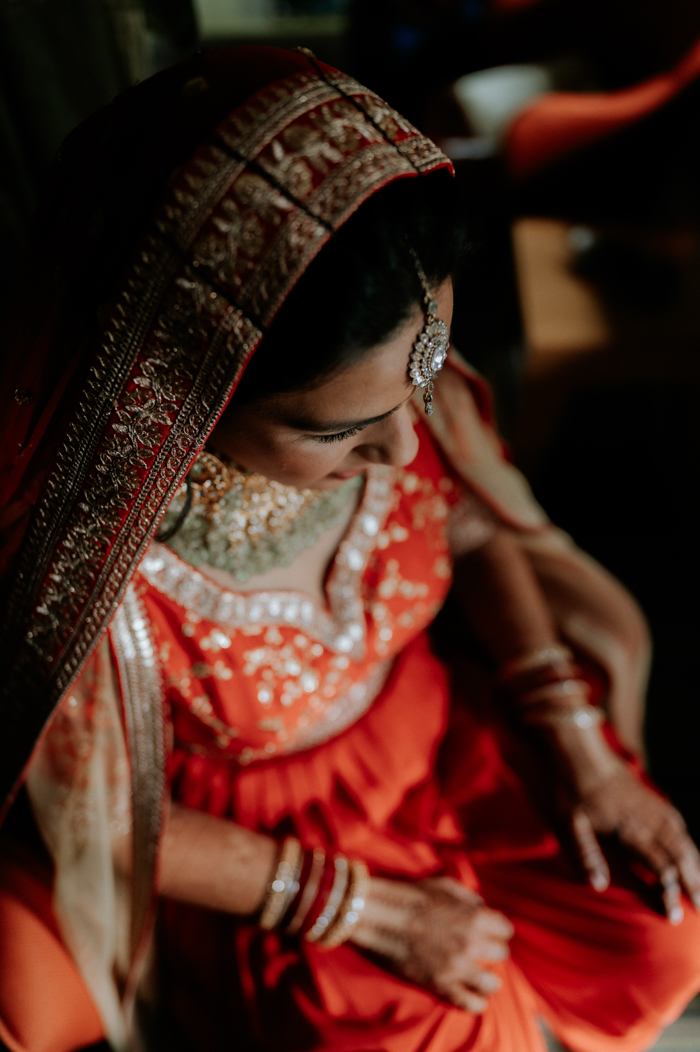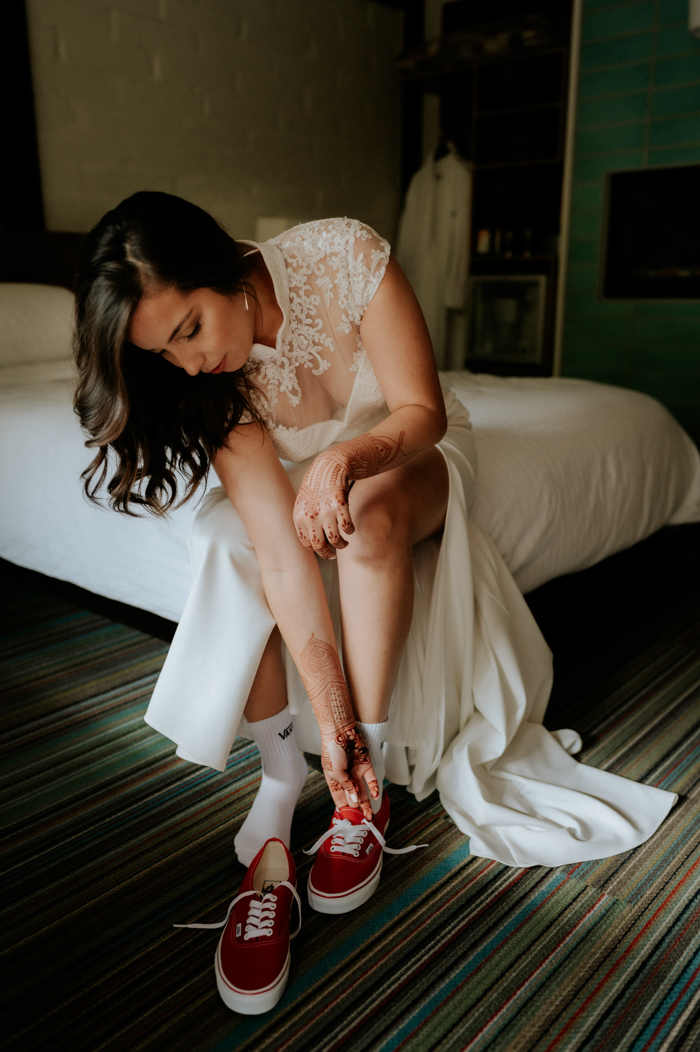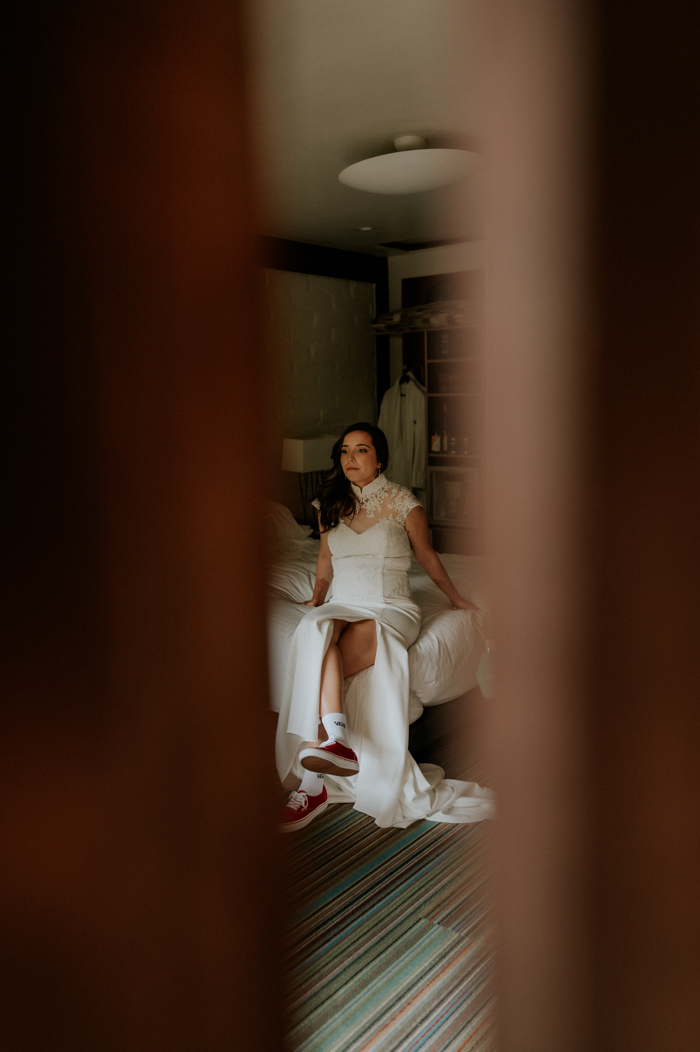 Why A Romantic Big Sur Elopement
Early in our relationship, we went to an incredibly beautiful redwood forest. We felt like we were in the audience for a stunning nature show. So, we thought, who better than the redwoods to be there on our big day? Then, a couple of years ago, we moved to the Bay Area and instantly fell in love with the California coastline. Big Sur allowed us both to remember where we started and embrace where we are now. On that day, we felt so many emotions, but almost everything felt perfect. The scenery was breathtaking, and our vendors were powerful women. Someone very special to both of us was there to celebrate with us. Our outfits were exactly what we wanted. Everything felt easy, just like our relationship with each other.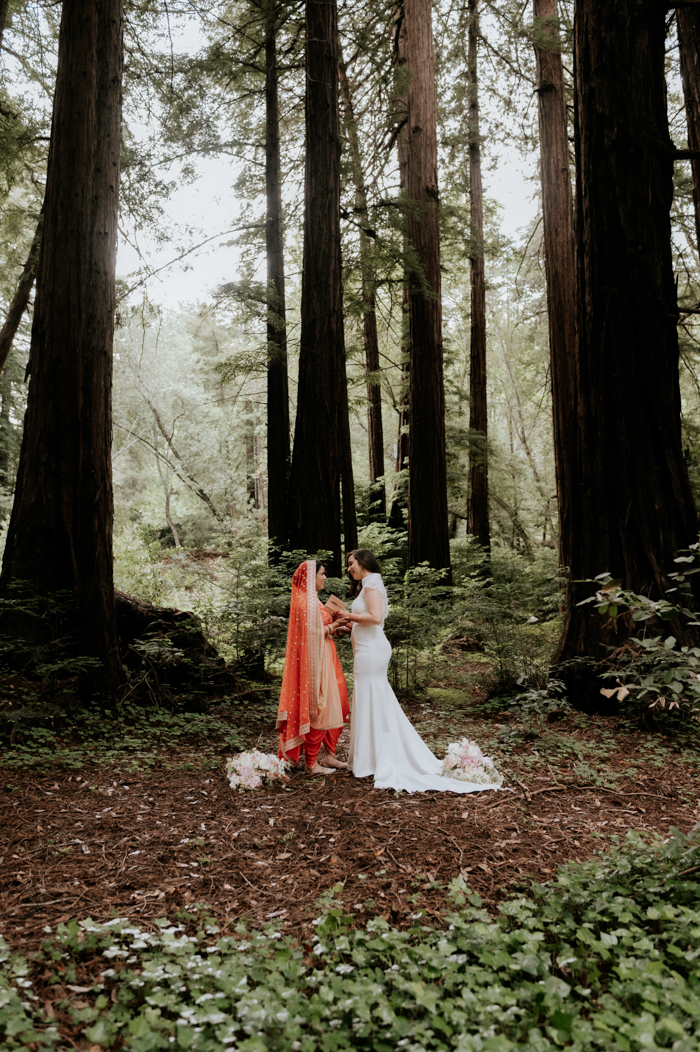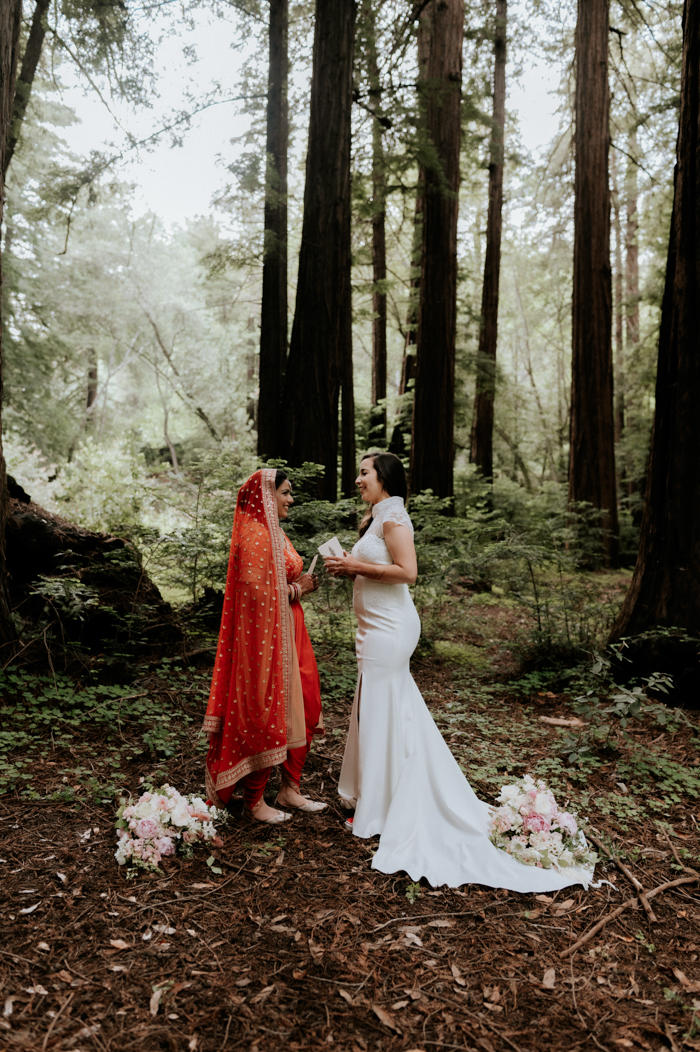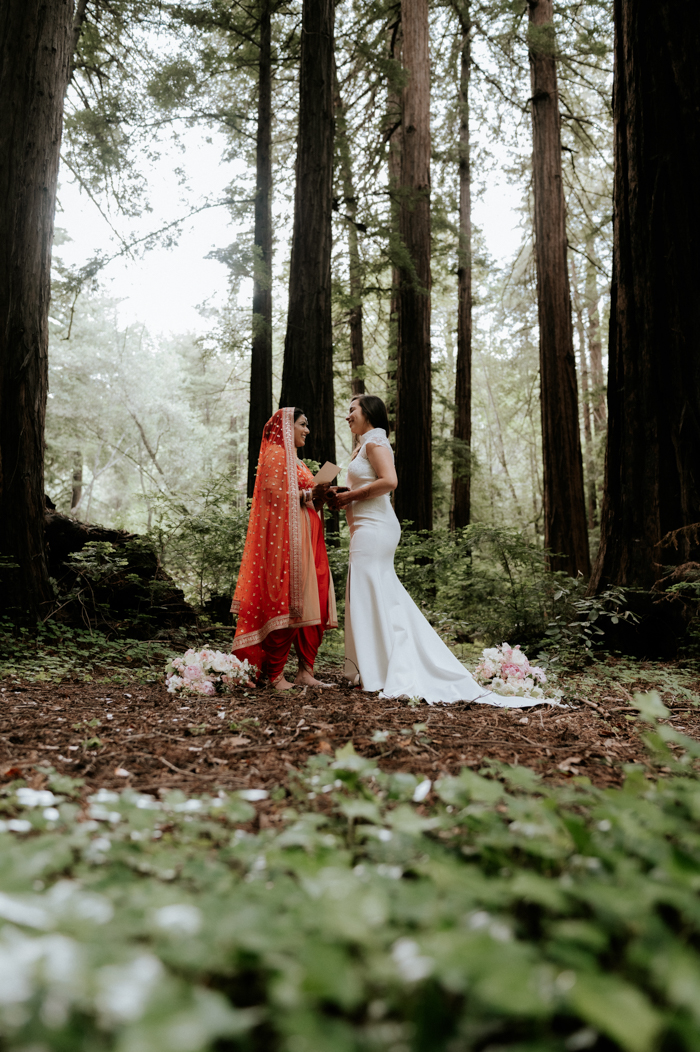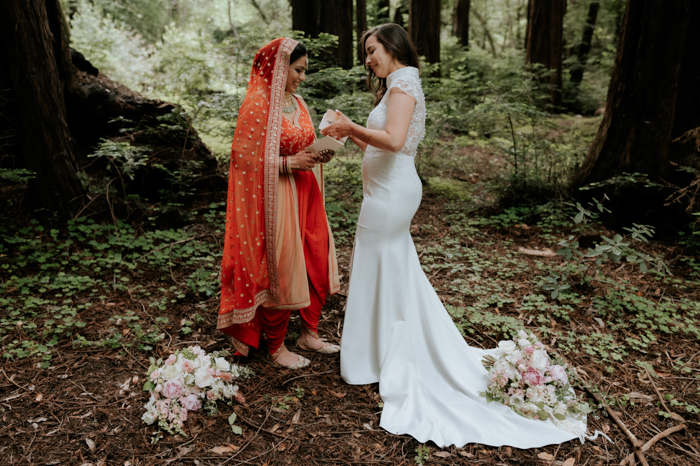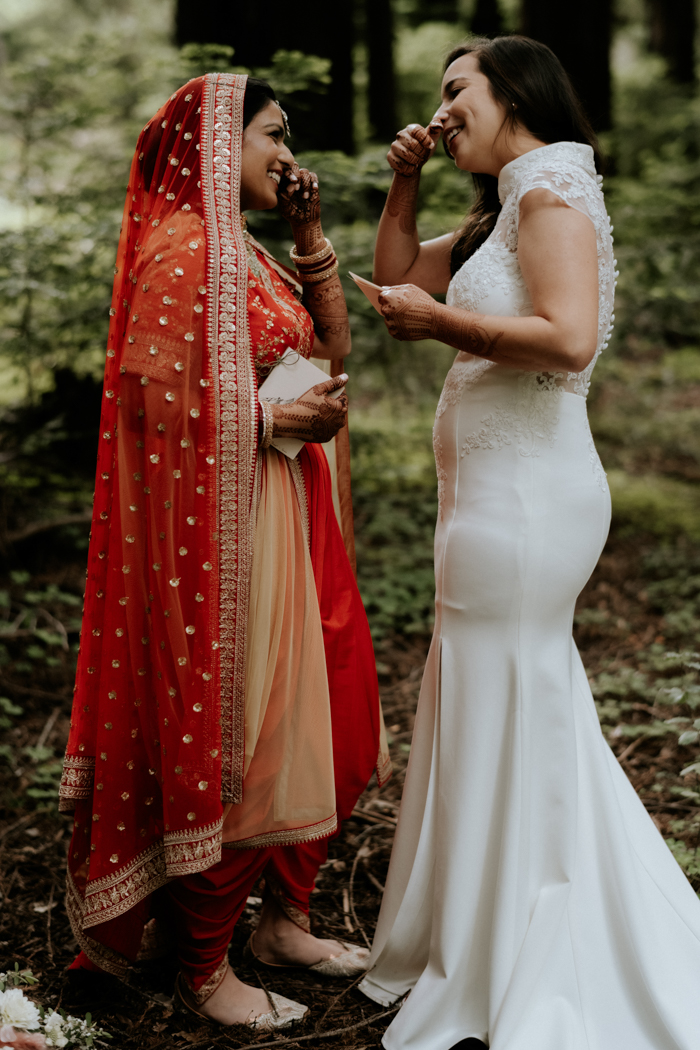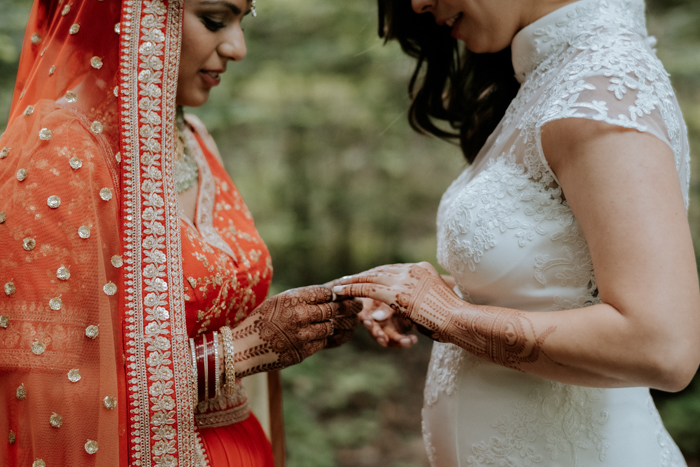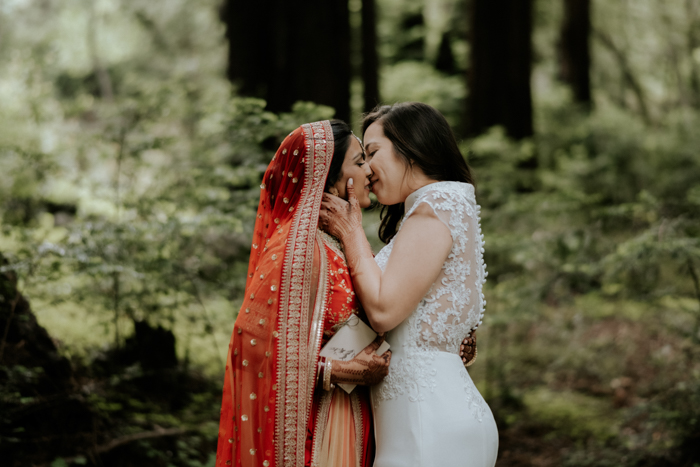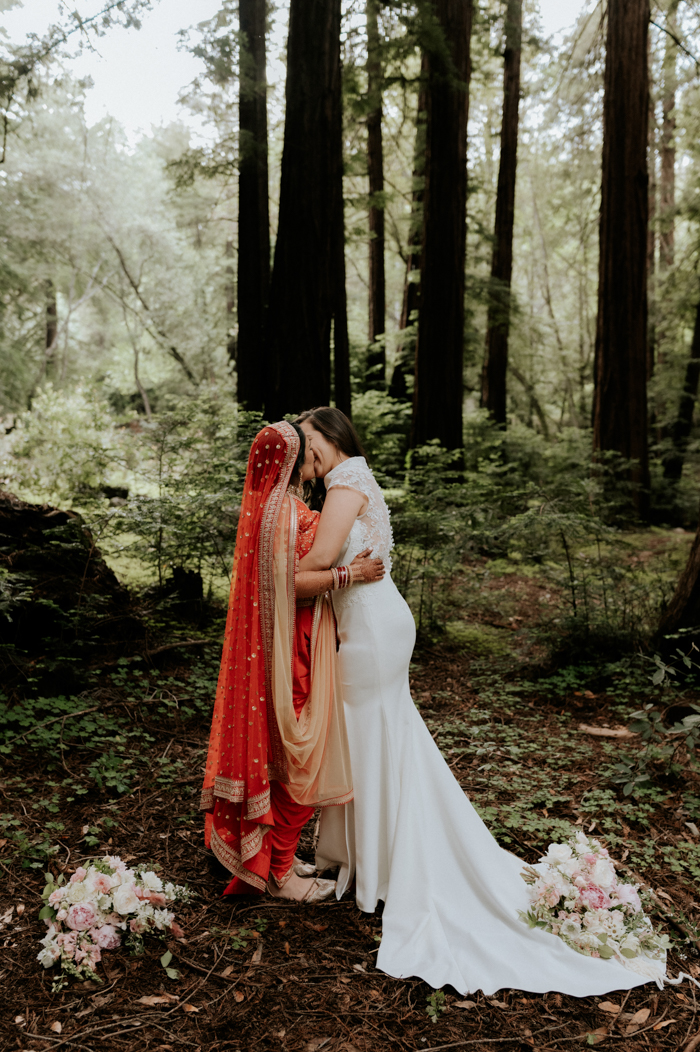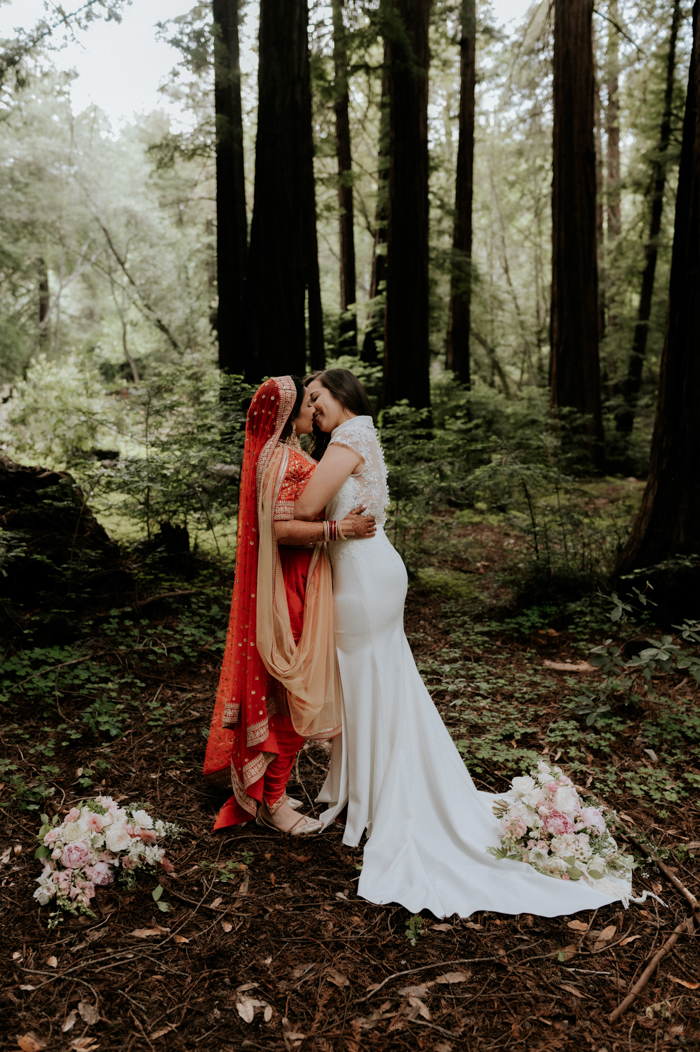 Choosing Wedding Attire That Blended Two Cultures
Wendy, who is Asian-American, wanted to find a dress that would reflect both her cultural backgrounds. That's when she discovered East Meets Dress, a company that offers qipaos (cheongsams) blending Eastern and Western designs. While traditional qipaos are usually red, Wendy followed the American custom of getting married in a white dress. As for her choice of shoes, Wendy went with red Vans. These shoes paid homage to the traditional red color in her mother's culture, but they also allowed her to celebrate her personal style by choosing her favorite brand, which she had been wearing since her teenage years.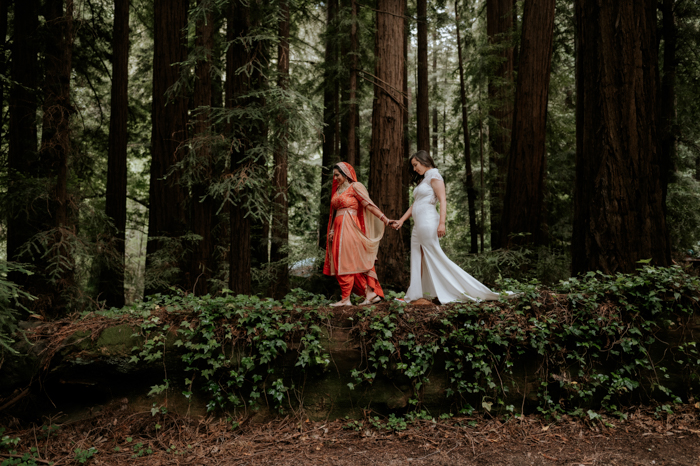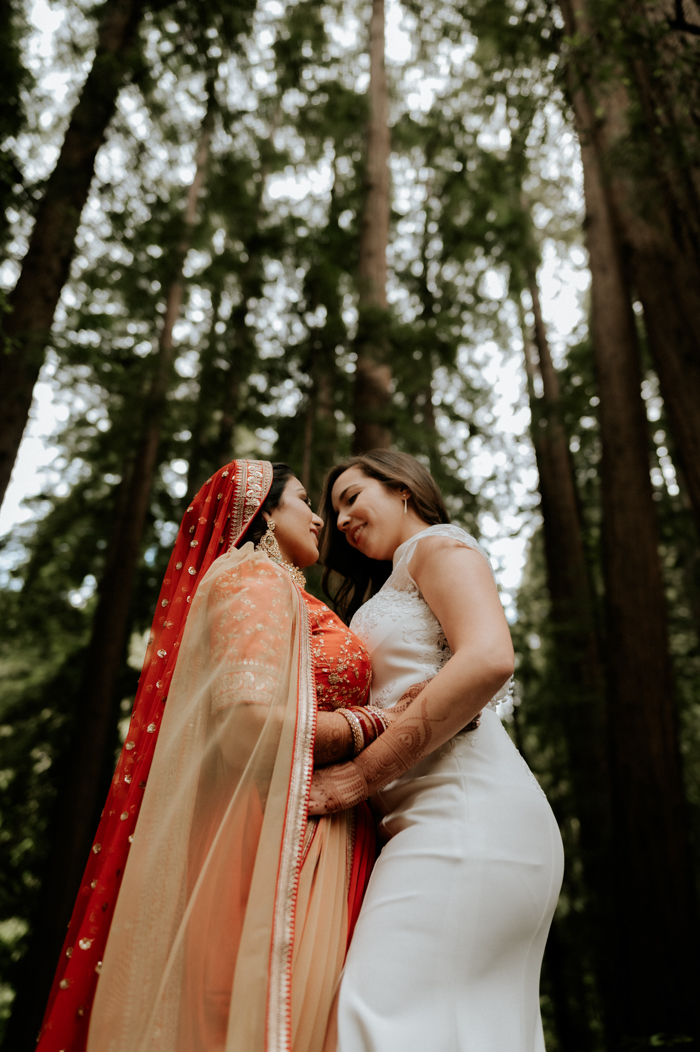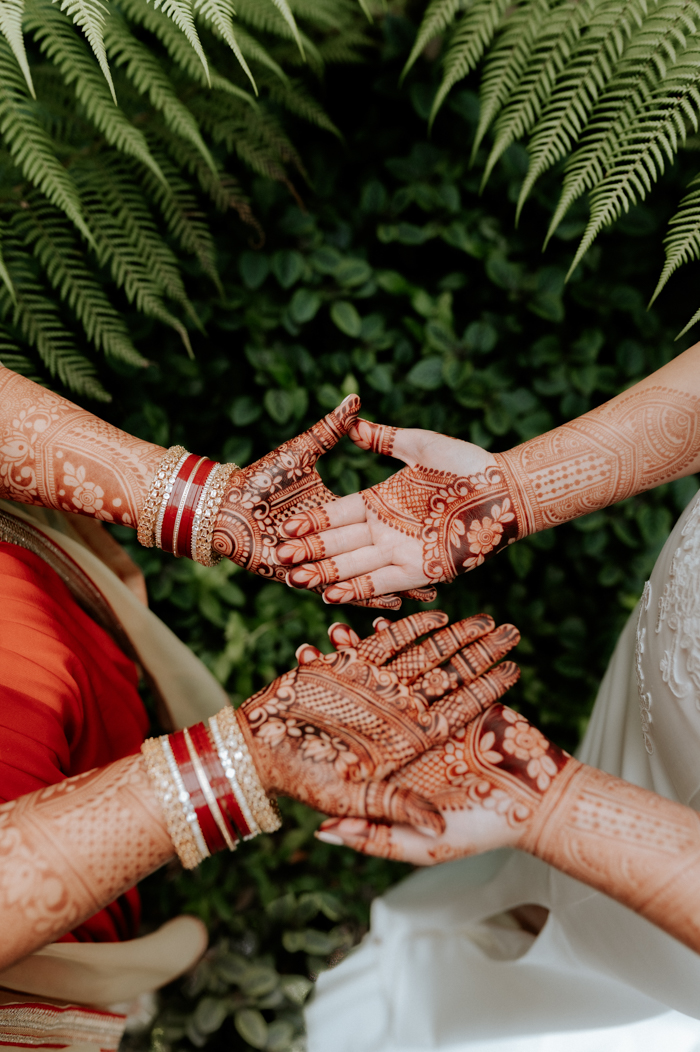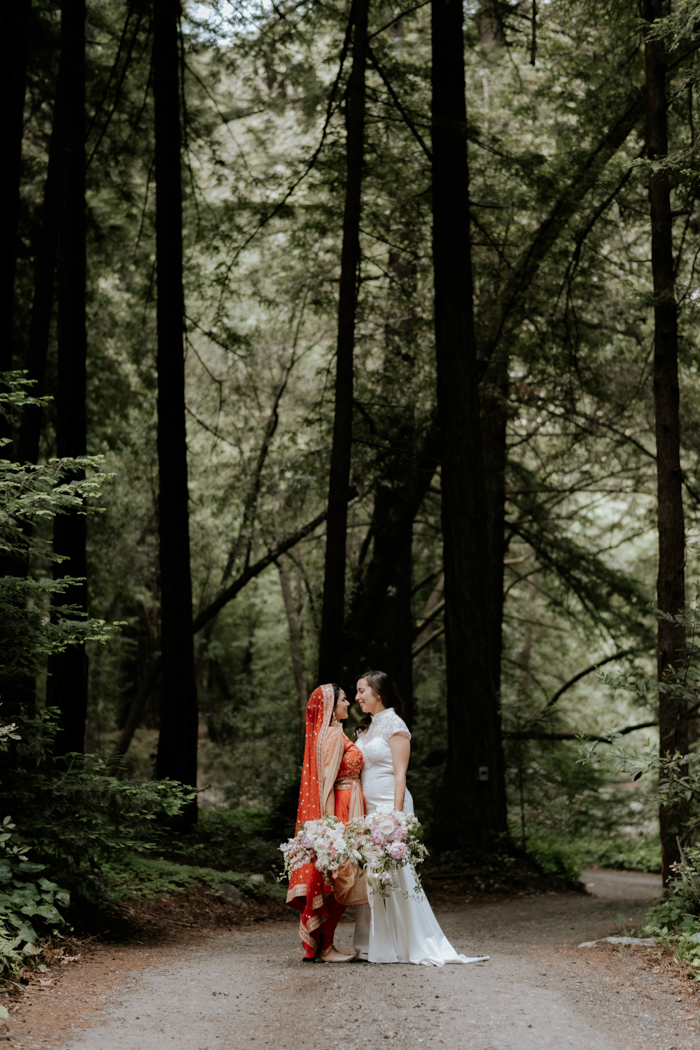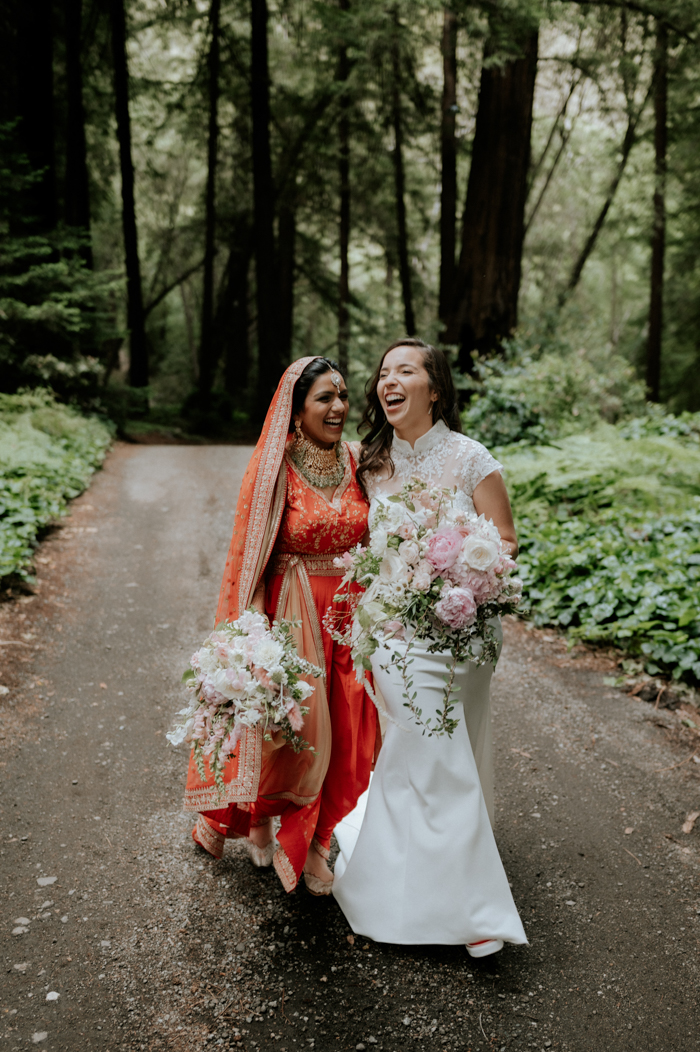 Celebrating Fluid Gender Expression Through Wedding Fashion
Deepti's choice of wedding attire was a unique and meaningful journey. Traditionally, Indian women wear red lehengas, which are long, ornate skirts paired with blouses. While Deepti occasionally dressed in lehengas for special occasions, she equally felt at home in pantsuits. For her wedding outfit, Deepti wanted to honor her fluid gender expression. She started by rummaging through her closet, mixing and matching various tops and bottoms until she found the right combination. Then, she ventured online, searching for Indian fashion designers who catered to the queer community. During this search, Deepti discovered B Anu Designs, who had previously designed attire for a queer women's wedding. Collaborating with Anu, Deepti created a completely bespoke red ensemble featuring ornate pants, a blouse, shoulder capes, and a headdress. The outfit perfectly blended elements of Deepti's culture and her queer identity, making it truly special for our wedding day.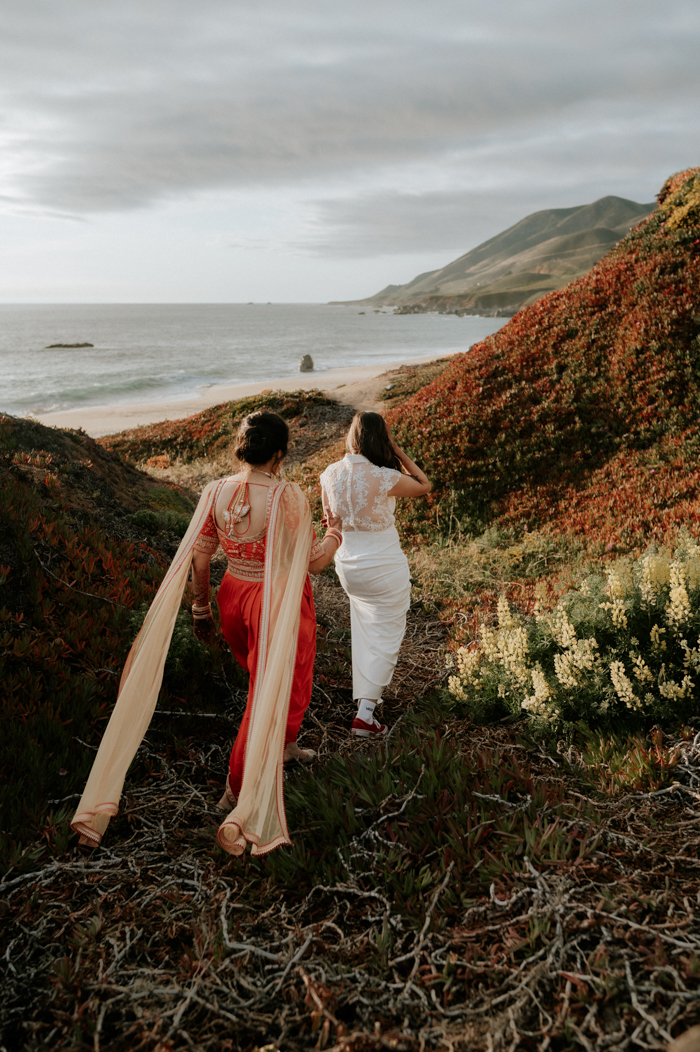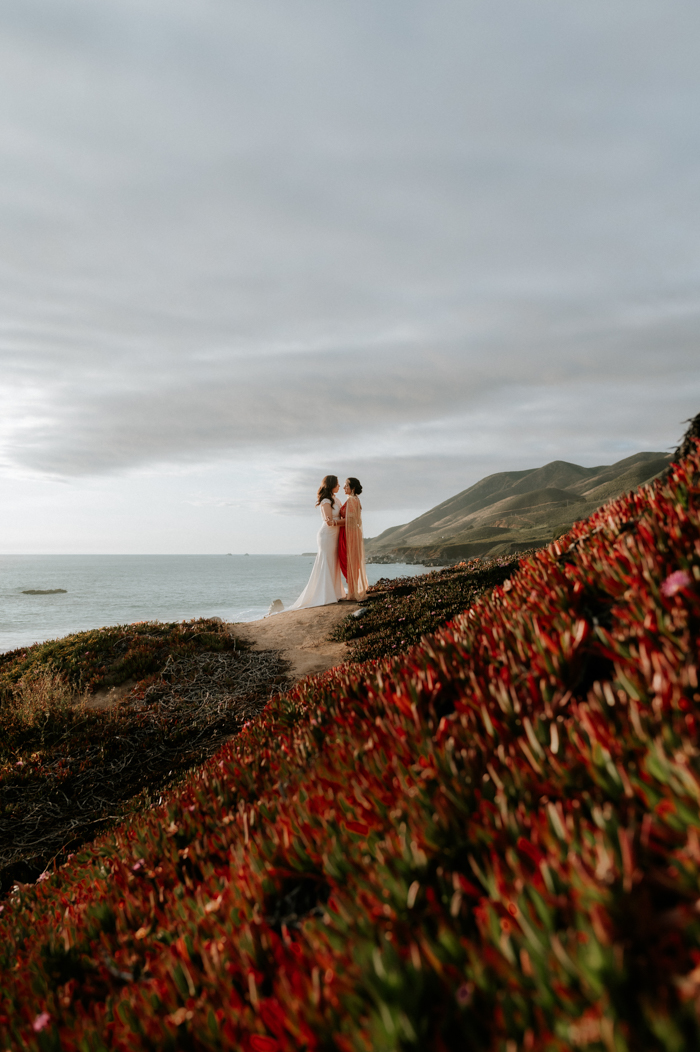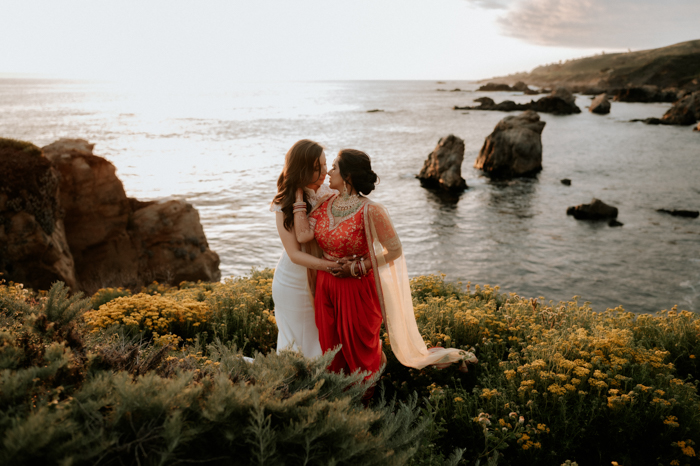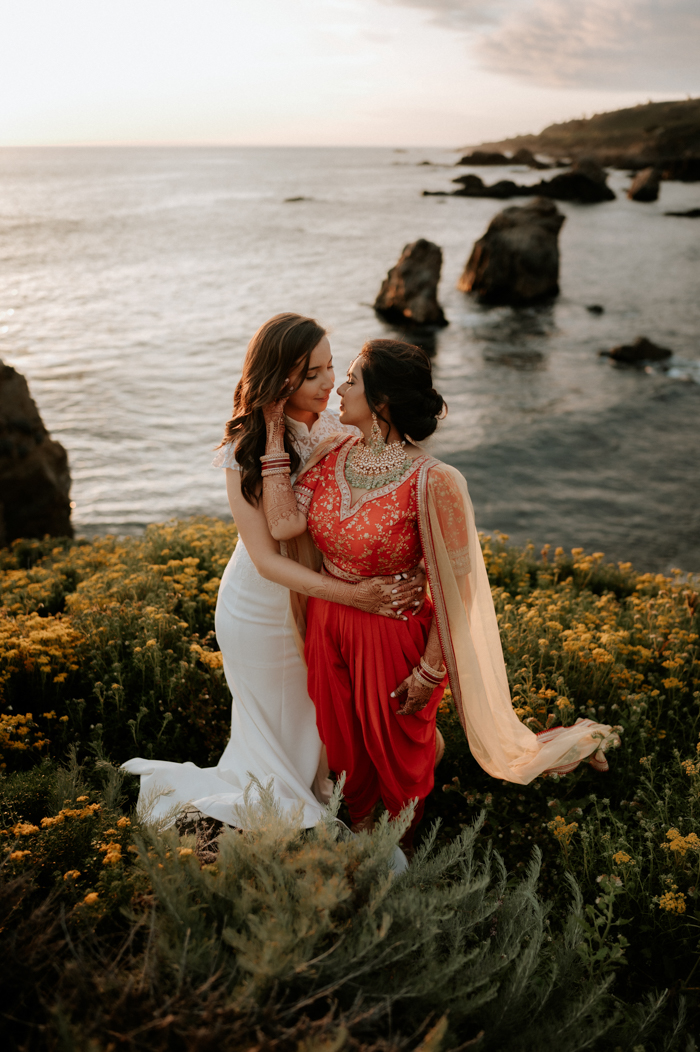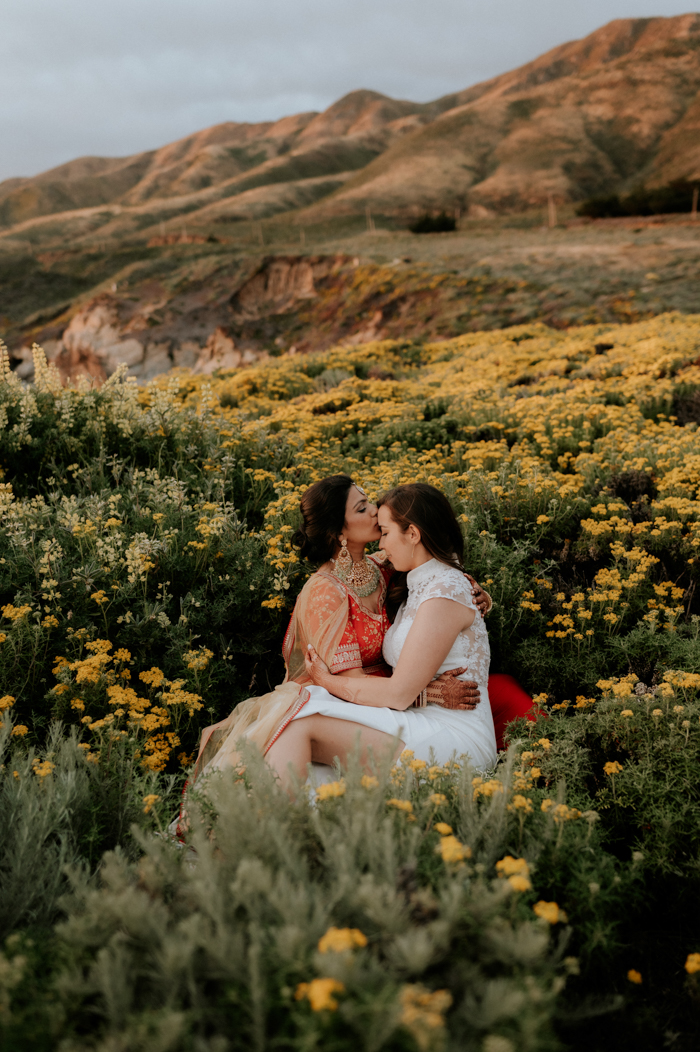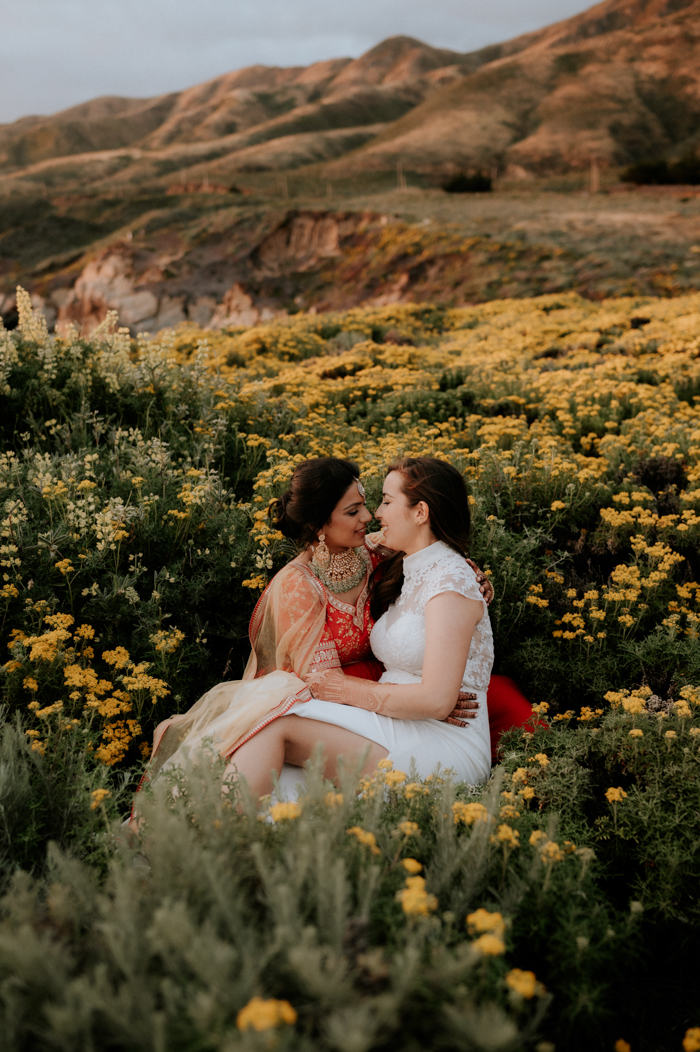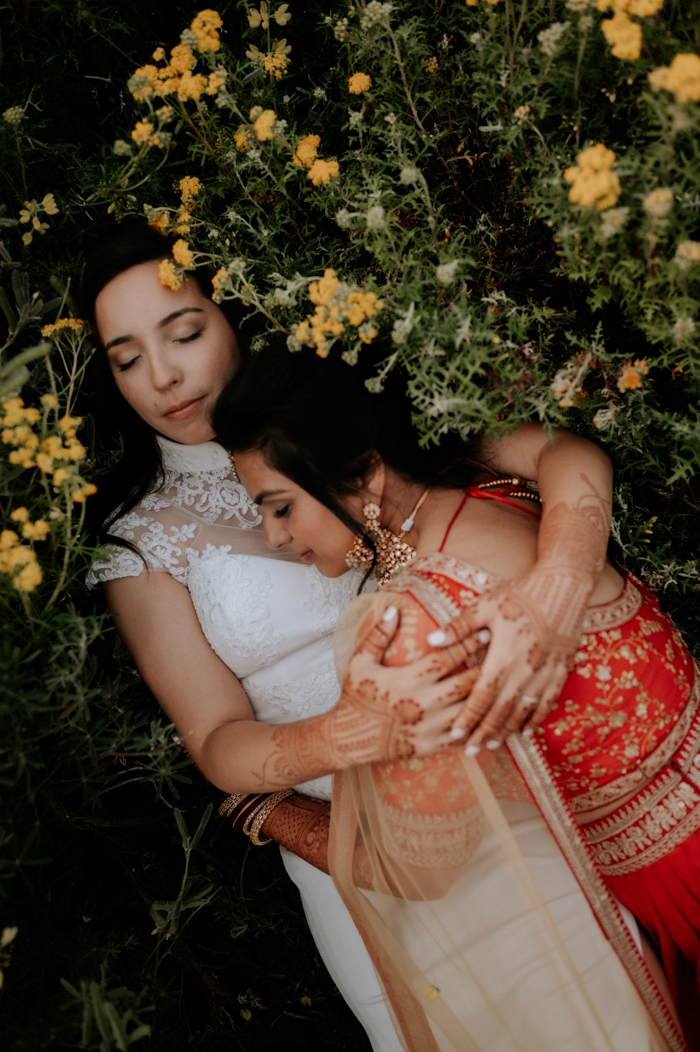 Symbolic Illustrations in Their Handmade Vow Books
Our vow books were handmade. Many vow books for purchase seemed impersonal and often came in packs of "his" and "hers." The vow books were made with blush pink cotton paper and hand-bound with twine. Deepti drew mountains on her vow book to commemorate her favorite natural wonder and a redwood tree on Wendy's vow book, as she favors forests.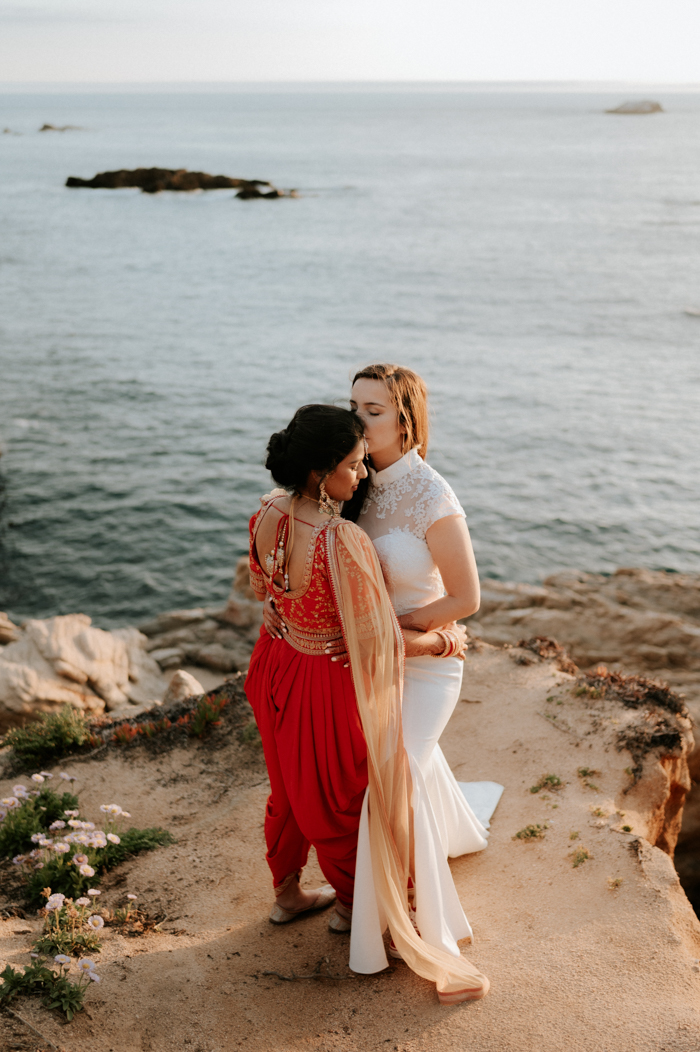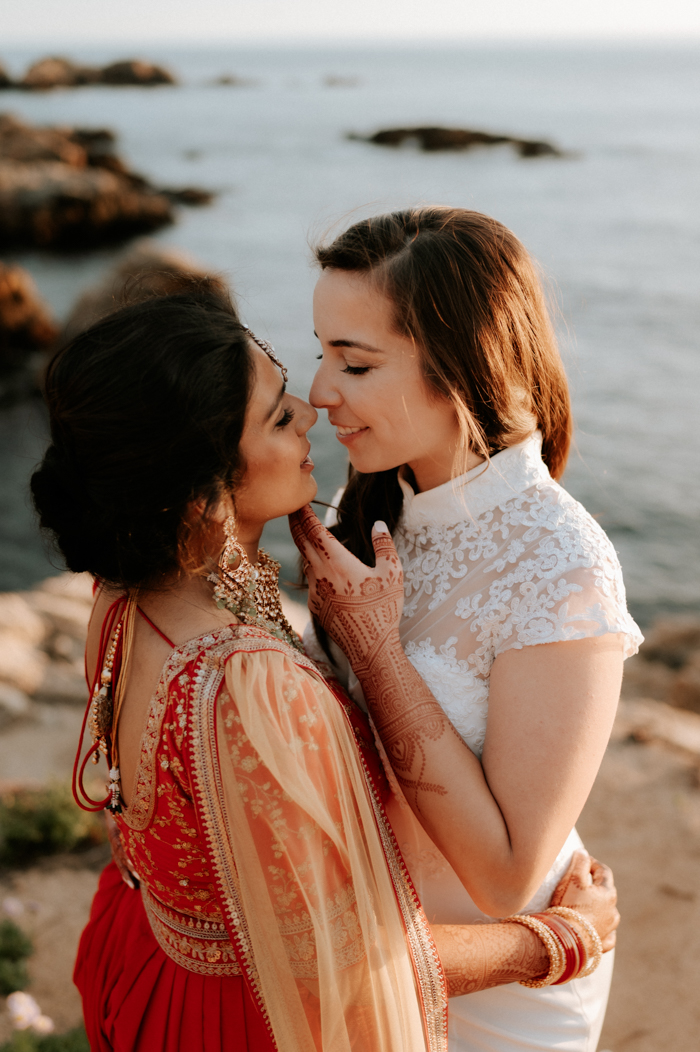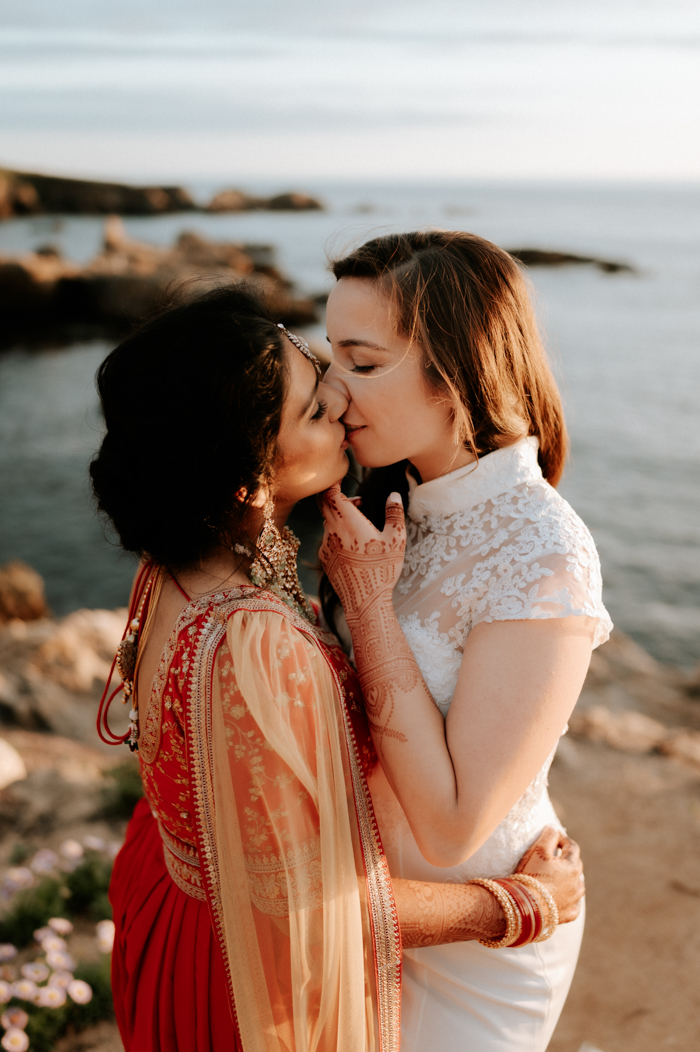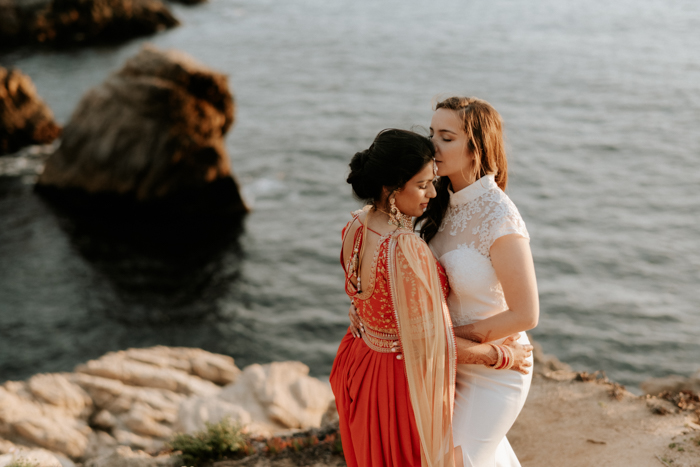 Taking Pride in Celebrating Their Big Day Their Way
We are most proud of how we got there. While we are blessed to have many supportive people close to us, there have been times when we weren't feeling the love and support from some family members. We have carried on loving each other anyway. We have overcome a lot together and have learned to forge our own path. We are unapologetically queer, multicultural, and madly in love. In the end, we did everything our way.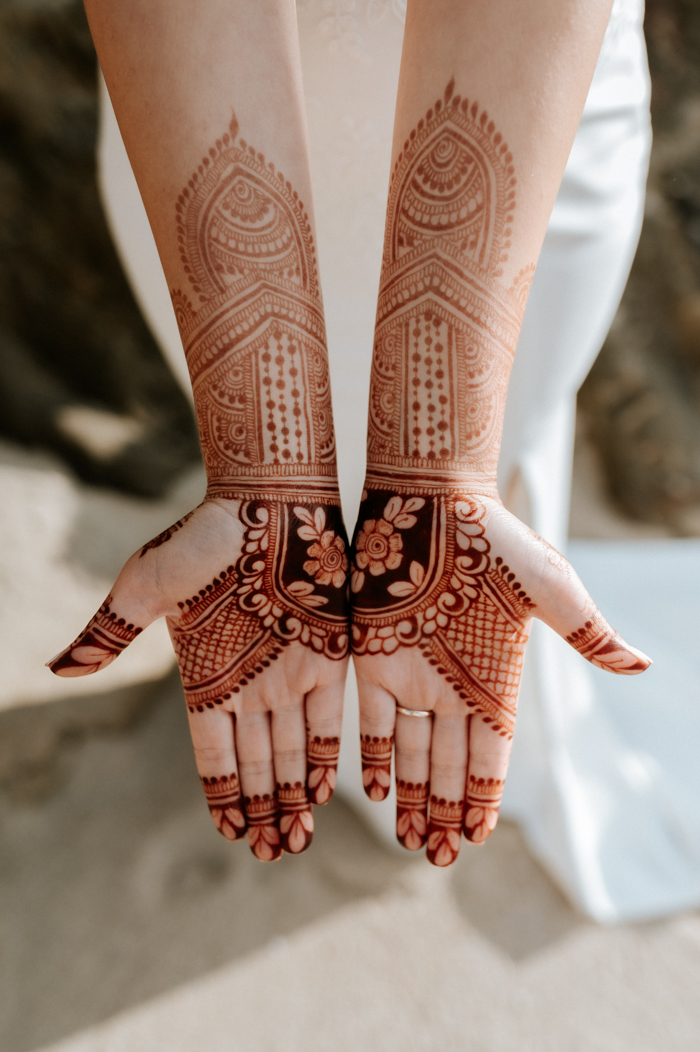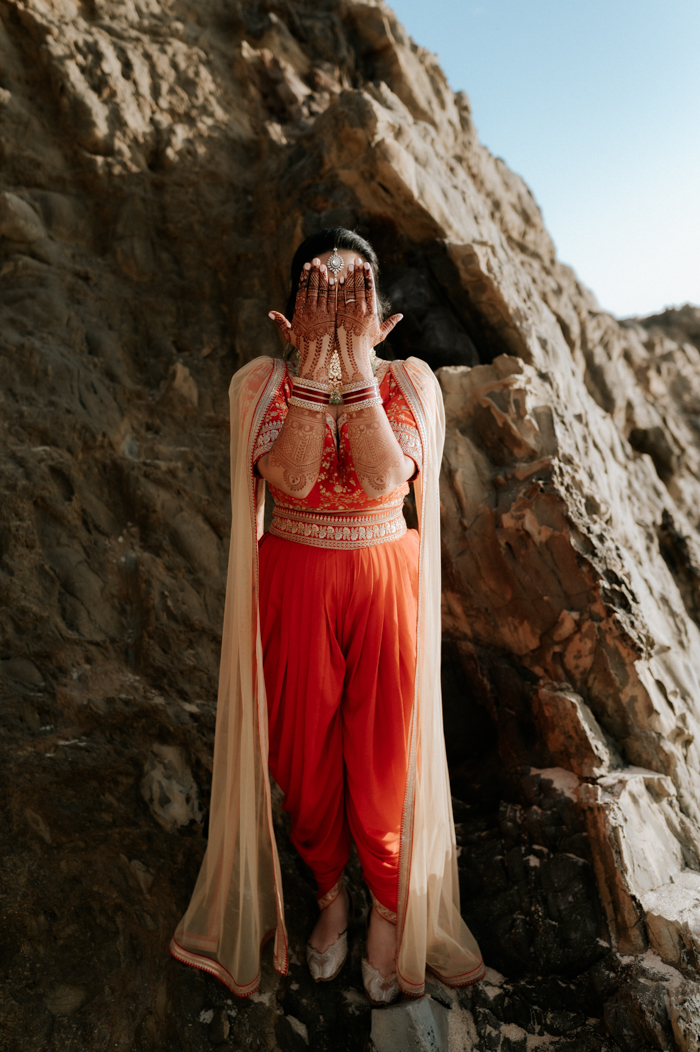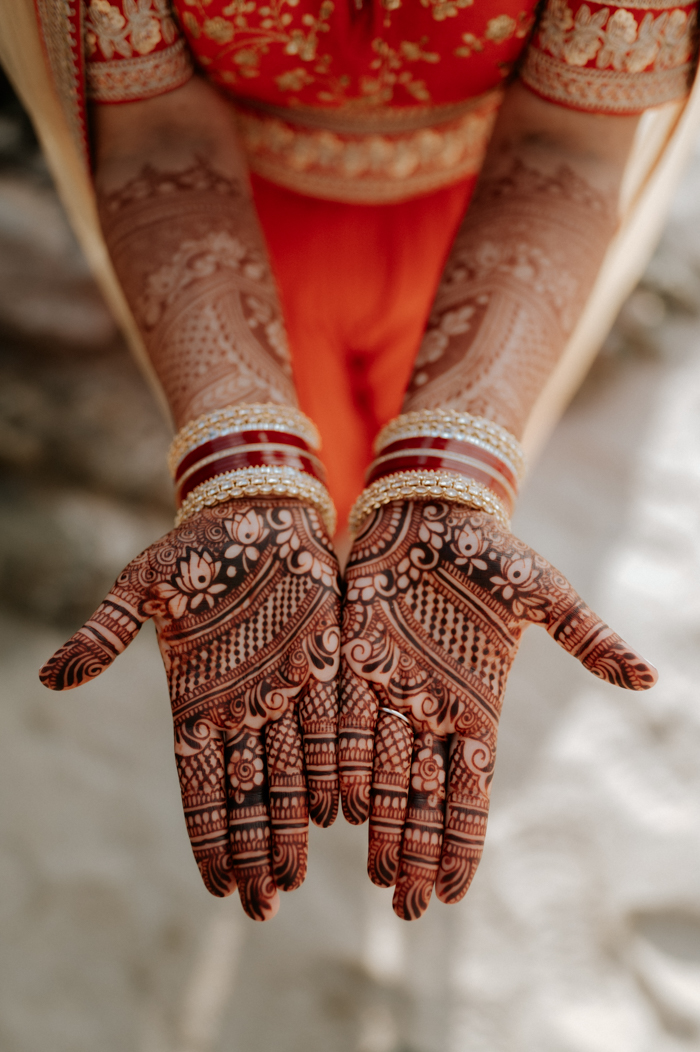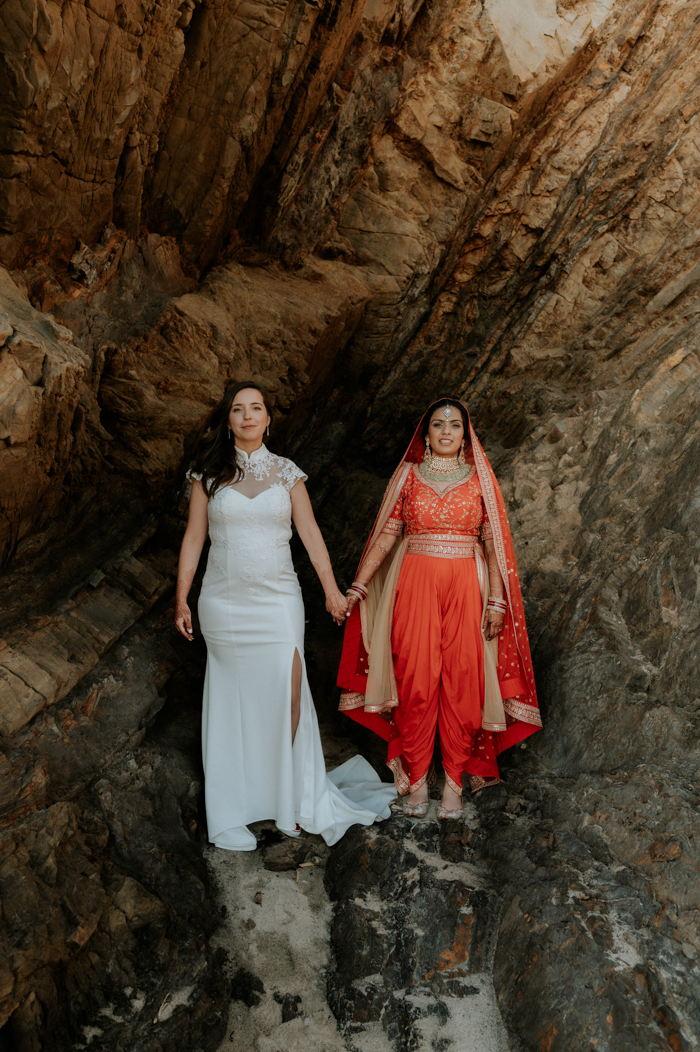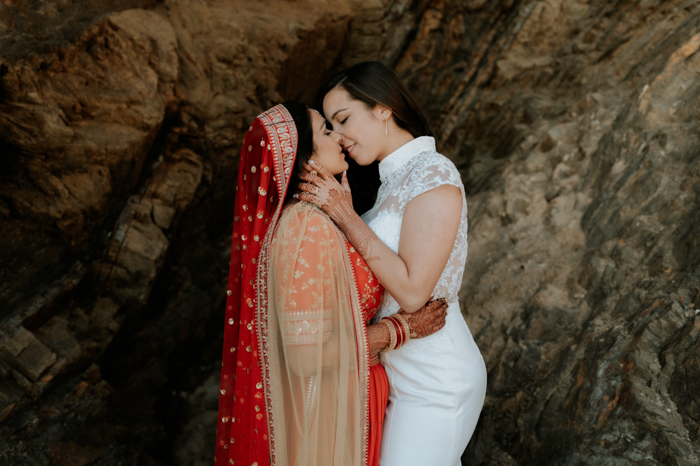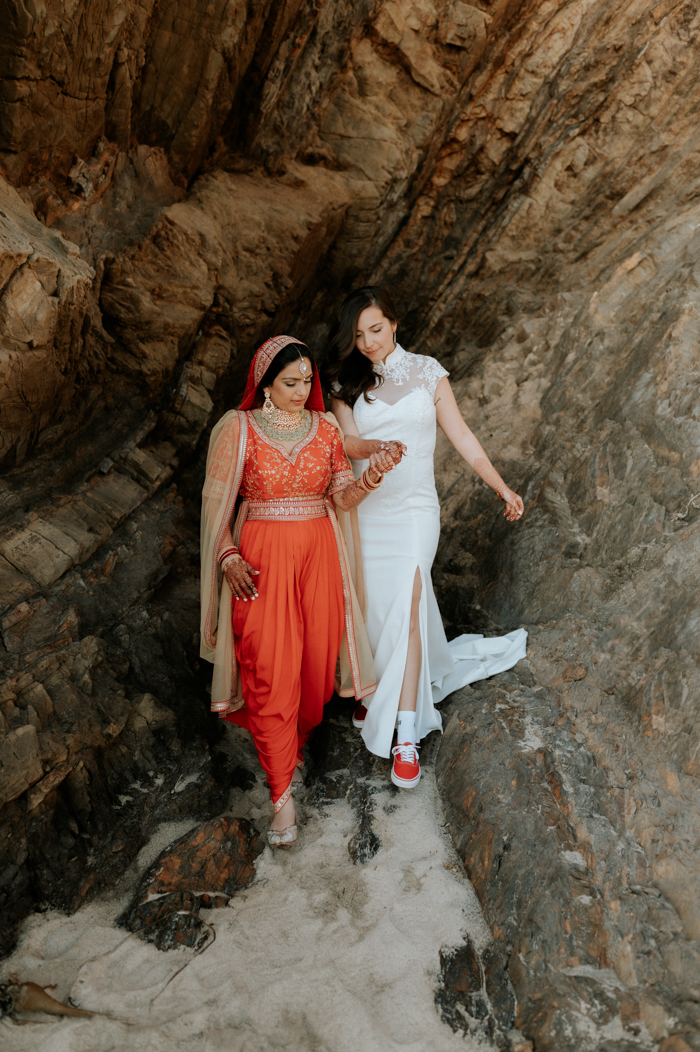 Wedding Planning Advice: Choose the Right Vendors for Your Elopement
If you're planning to elope, it's a good idea to look for vendors who are not only skilled at their work but also great people to be around. Elopements are intimate celebrations, so it's important to feel comfortable with your team. During our planning, we made it a priority to collaborate with vendors who openly supported queer love on their social media. We wanted our special day to be a proud moment for everyone involved, and I believe we succeeded in achieving that goal.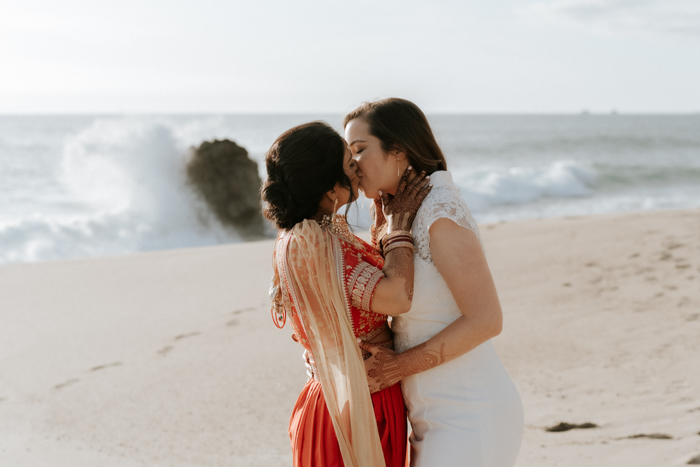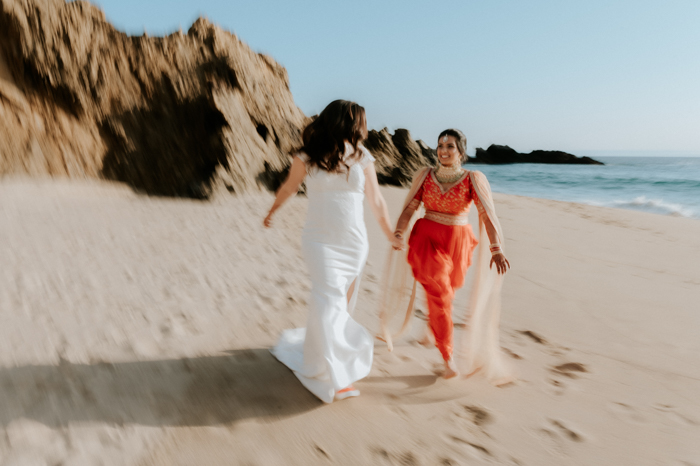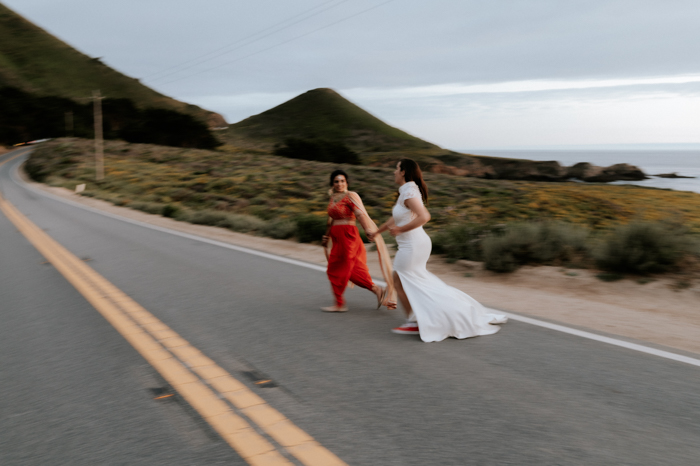 Congratulations to Wendy and Deepti on their romantic Big Sur elopement packed with personality We also want to extend a big thank you to Heather Purdy for beautifully capturing every memorable moment worth celebrating.
After scrolling through these inspiring photos, you might suddenly feel the urge to elope—and that's totally understandable! If you're convinced an intimate party of two is for you, start your planning journey by looking at our elopement planning checklist. It's filled with Junebug-approved elopement locations, vendors, and inspiration that proves sometimes, simplicity is the best choice.