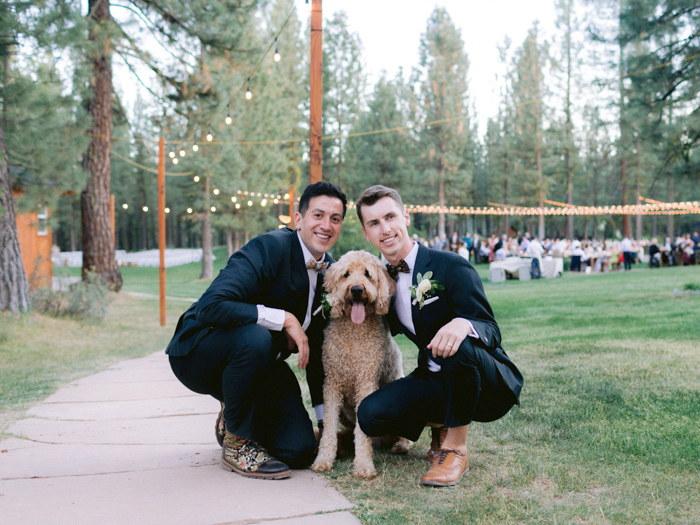 When it came to creating their perfect wedding, Chase and Mauro wanted it to be about spending time with their loved ones—including their fur baby— and having one big party. They knew that the Chalet View Lodge was perfect, so they rented it out for the weekend. With the help of their family, they DIYed most of their wedding to stay within their budget. From the invitations to Mauro making their cake, there was an extra personal touch of love everywhere.
Using the colors of nature as their color palette, their stunning Lake Tahoe lodge wedding featured wood details, luscious greenery, simple florals, and twinkly lights. Thankfully, Junebug member Apollo Fotografie expertly captured every inch of this DIYed wedding. Scroll down to see the ceremony from start to finish and let it inspire you to DIY parts of your own wedding.
The Couple:
Chase and Mauro
The Wedding:
Chalet View Lodge, Lake Tahoe, California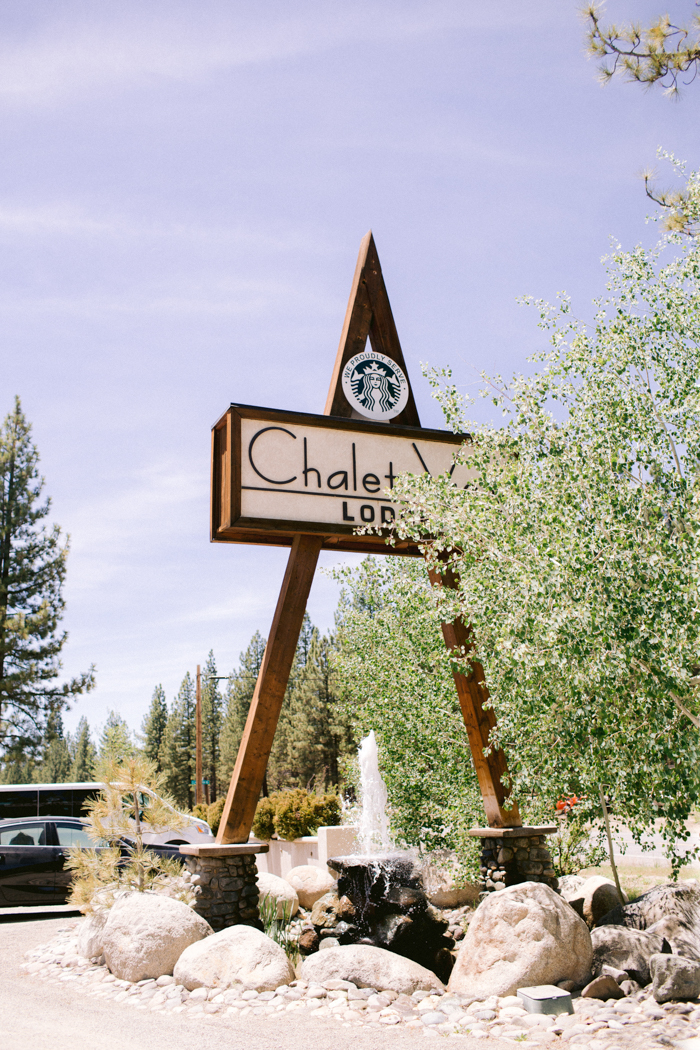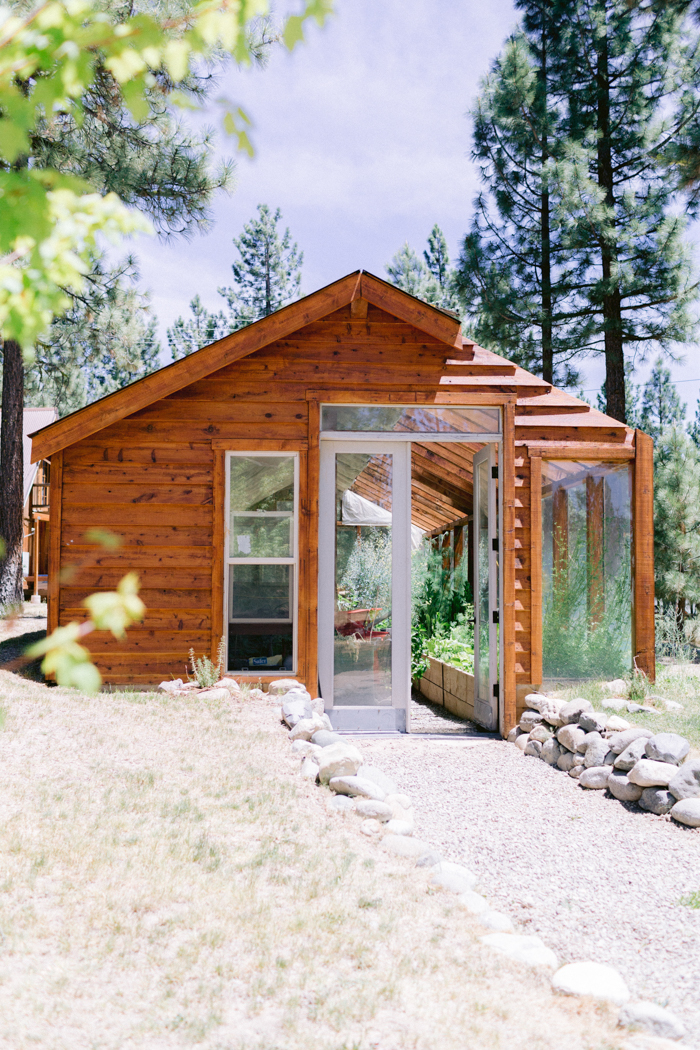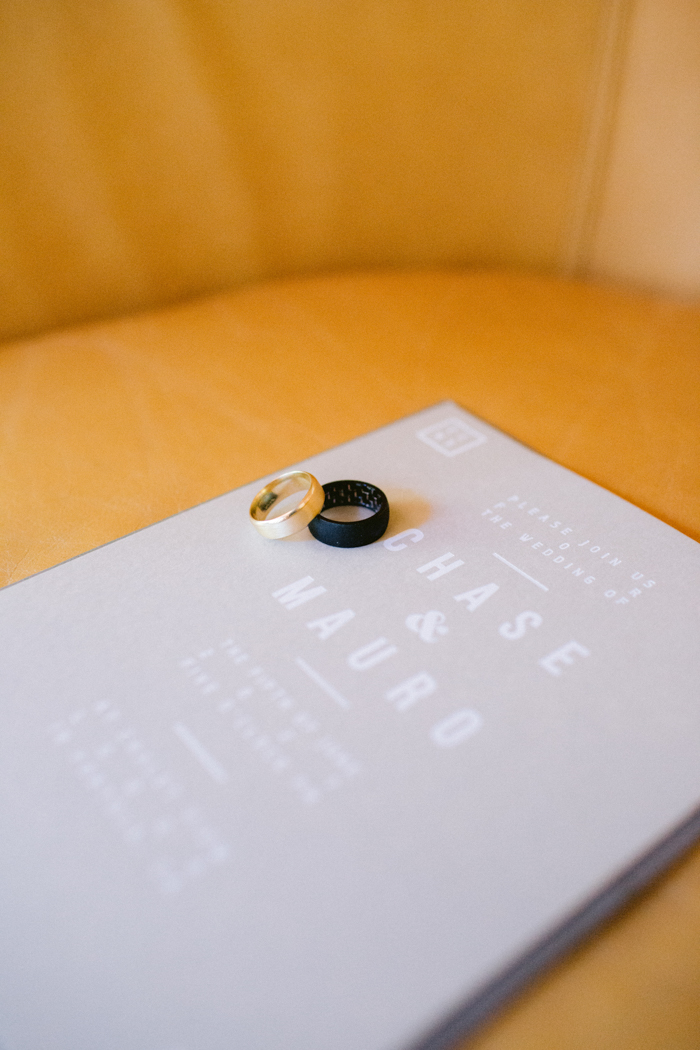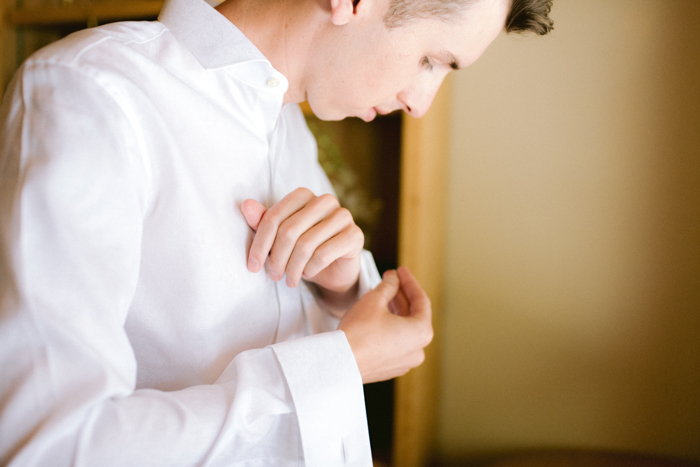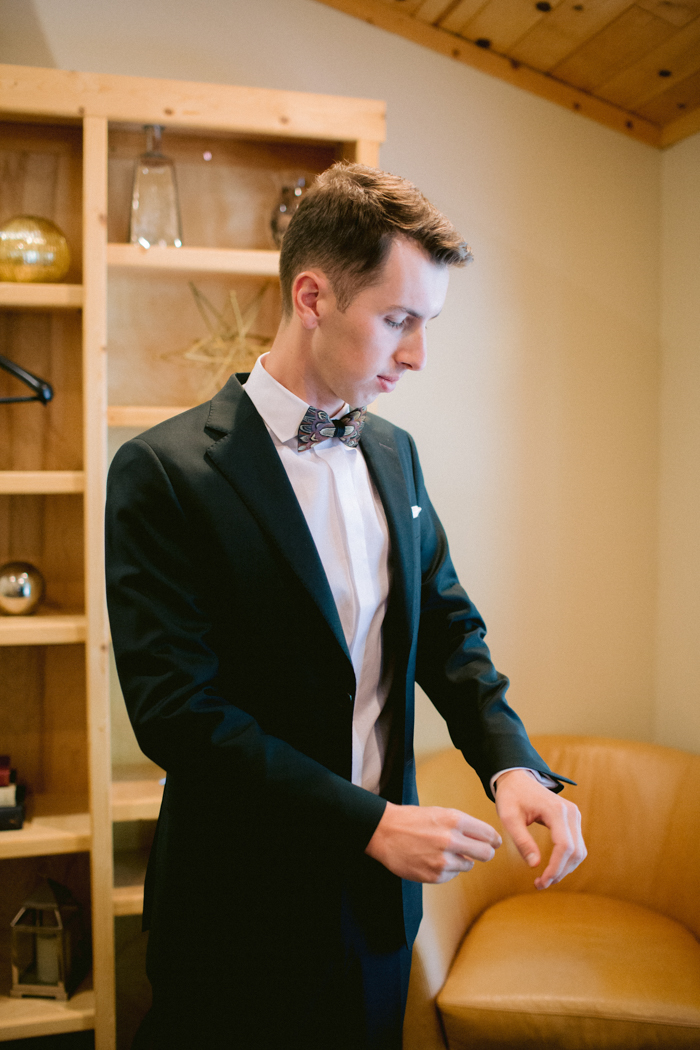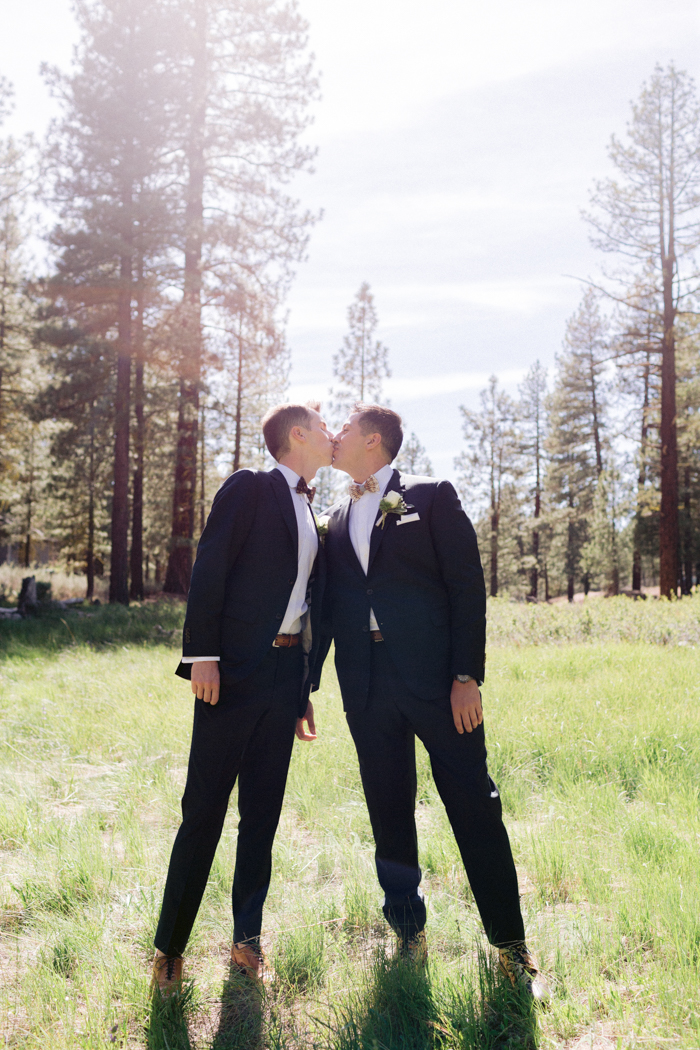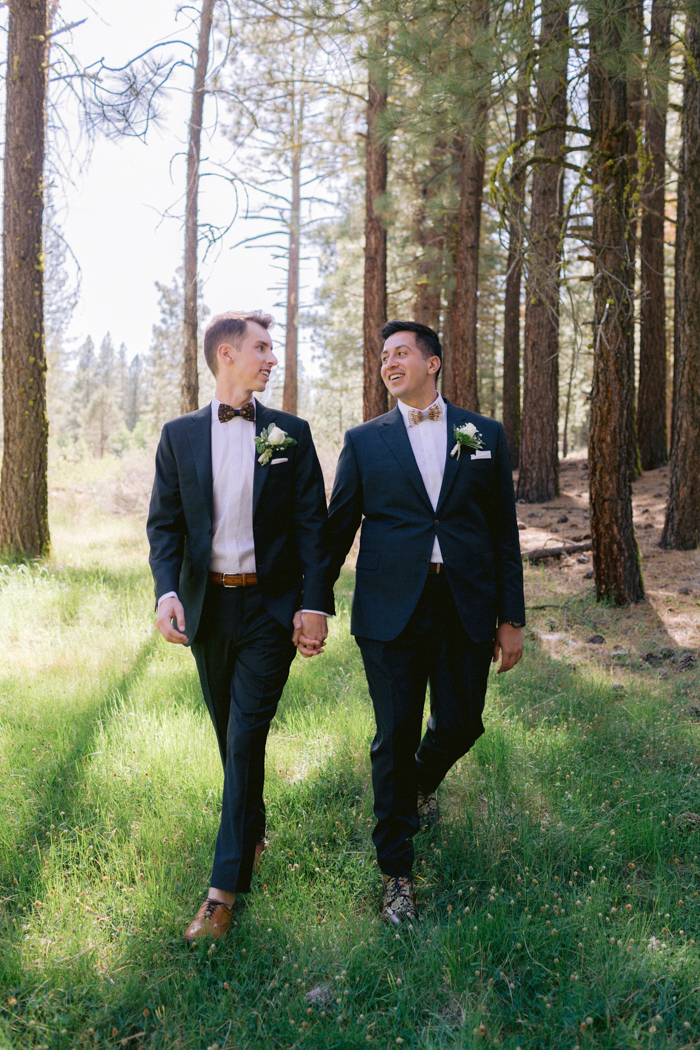 Spending Time Together As A Family
By far the most important thing for us is that we wanted the wedding to be an opportunity for our families and friends to really get to spend time together and connect. We knew we wanted to find a lodge where just our guests could sleep and be together for the whole weekend. It worked out amazingly well. For three straight days, our guests were hanging out by the pool, going on hikes together, and, of course, enjoying plenty of drinks together!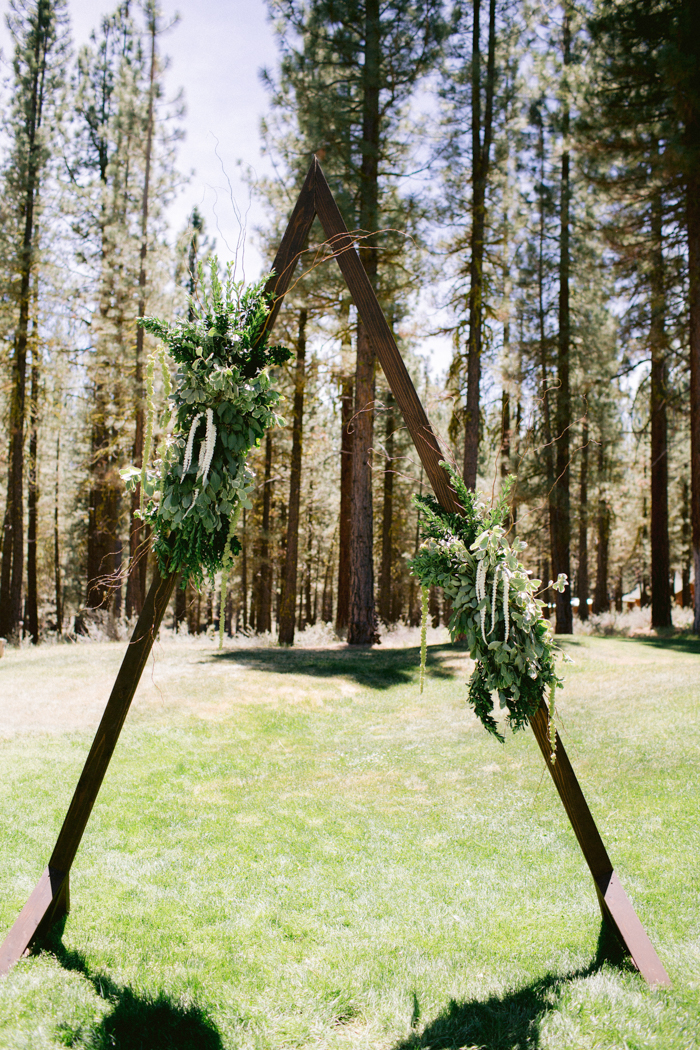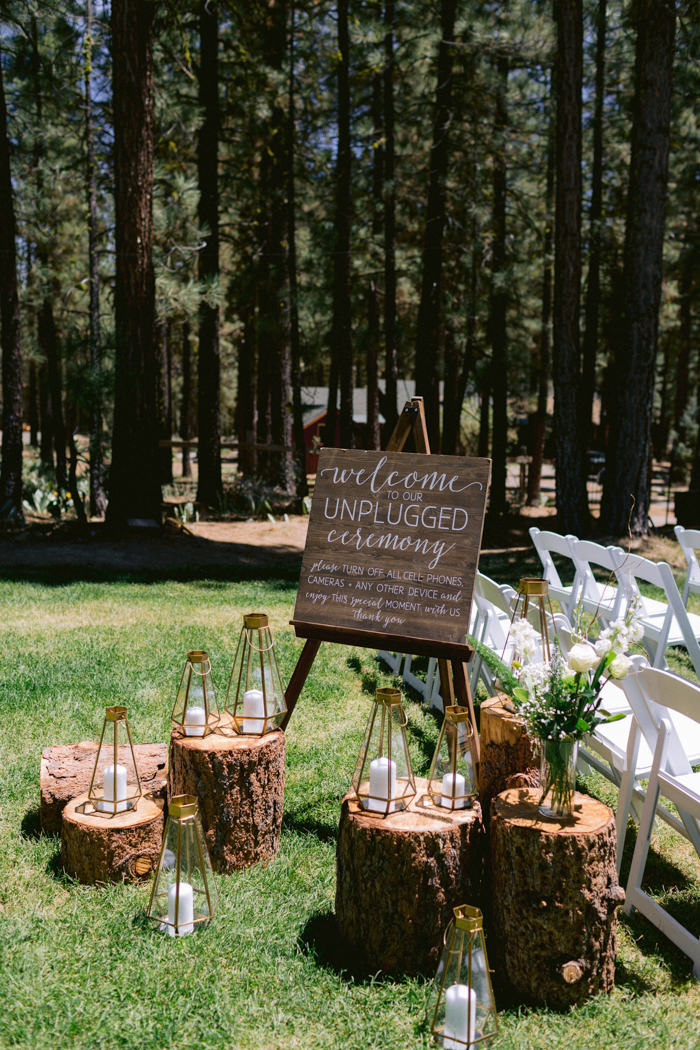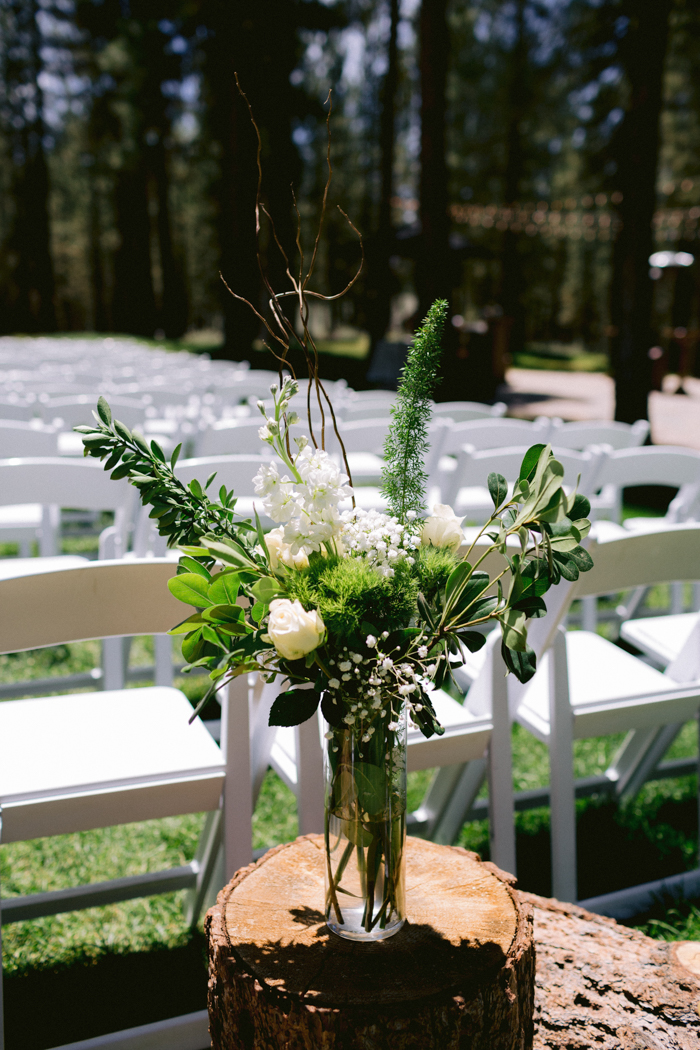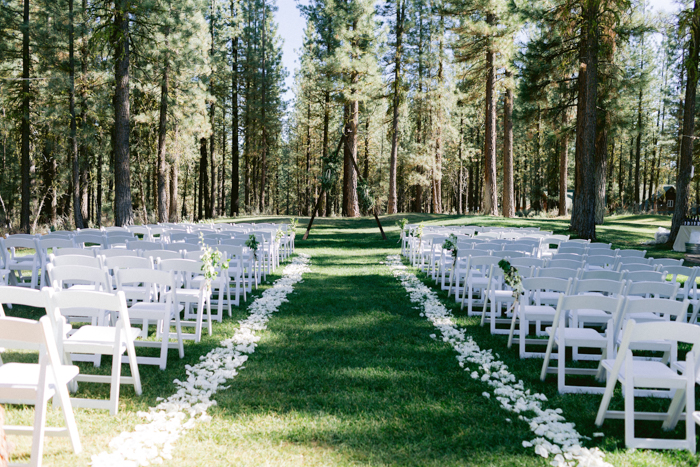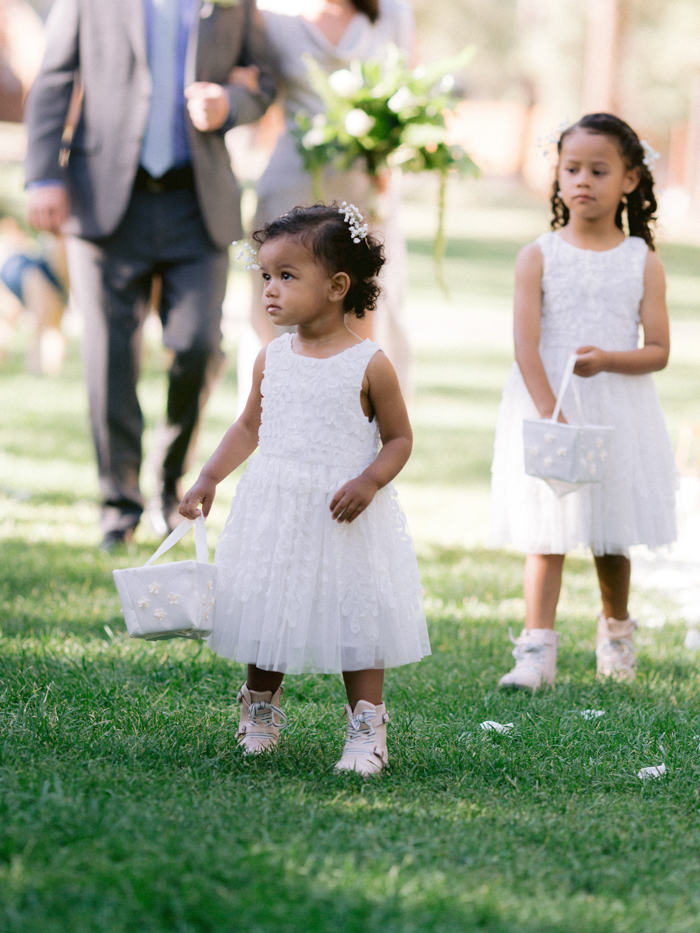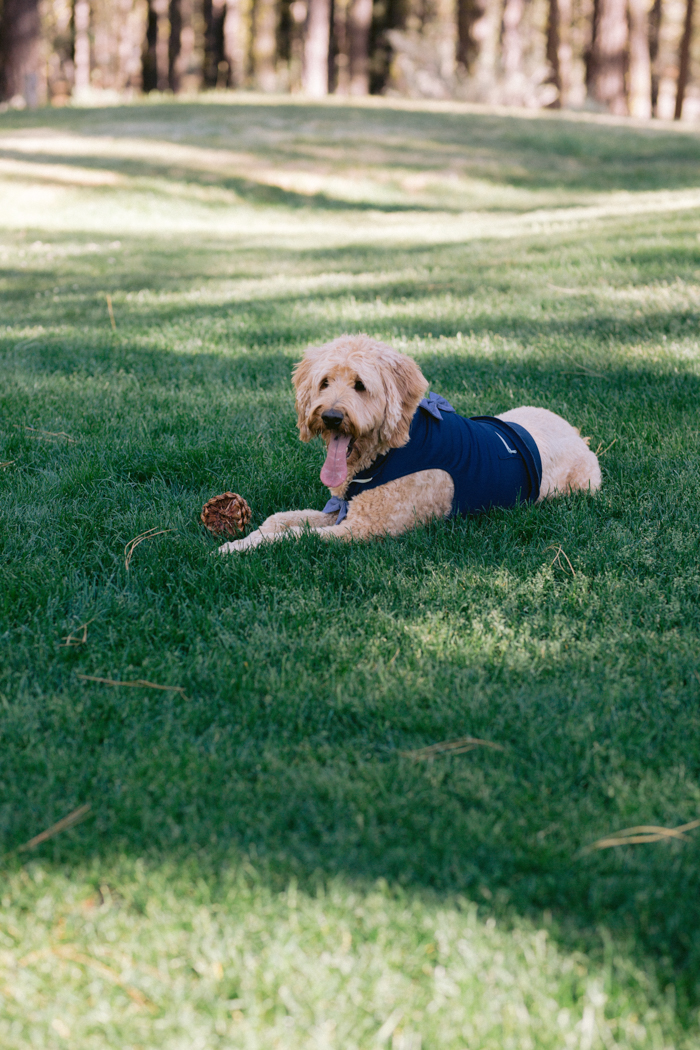 A DIYed Lake Tahoe Lodge Wedding
We're exceptionally proud of how much of our wedding was done by ourselves and our family! I designed all of our stationery, Mauro's sister, with help from my sisters and aunts, did all our flowers using Sam's Club flowers. My brother-in-law was our DJ, my uncle was our officiant. Mauro's family friends catered our rehearsal dinner, and Mauro made our cake! Our live band was a couple of guys we happened to hear at a bar in my hometown one night. We heard them play, loved them, and offered to fly them out to play at our wedding! It was a bit outside our budget, but it was the first vacation they had taken in a while and their first time in California, so it was more than worth it.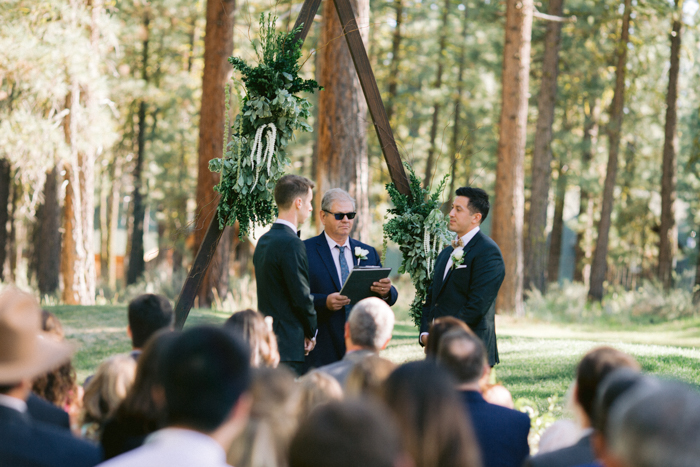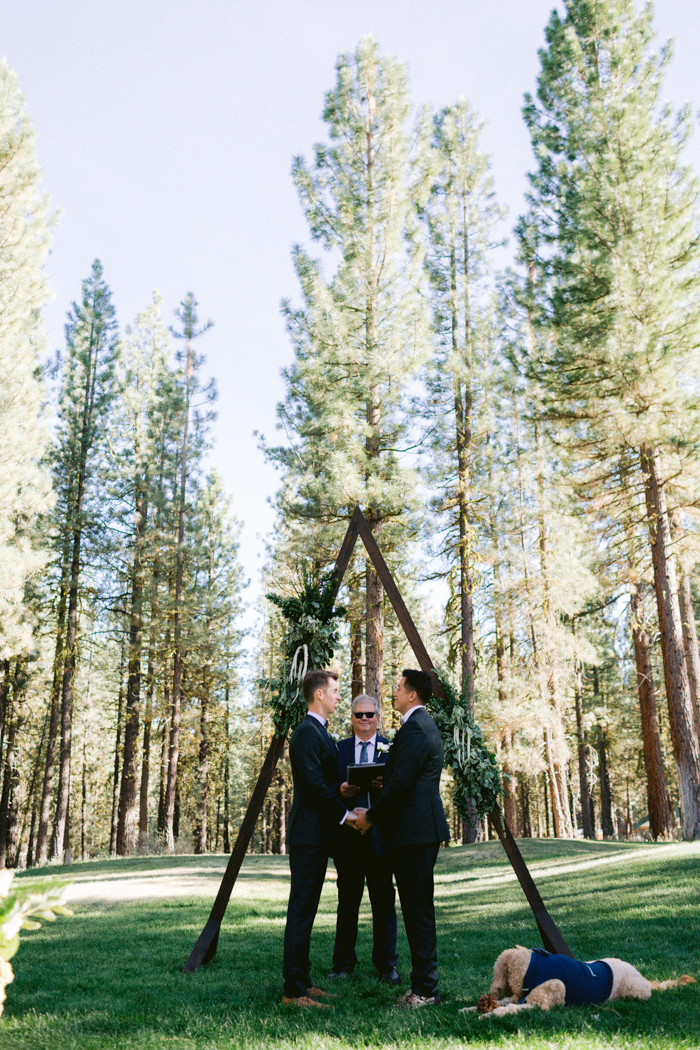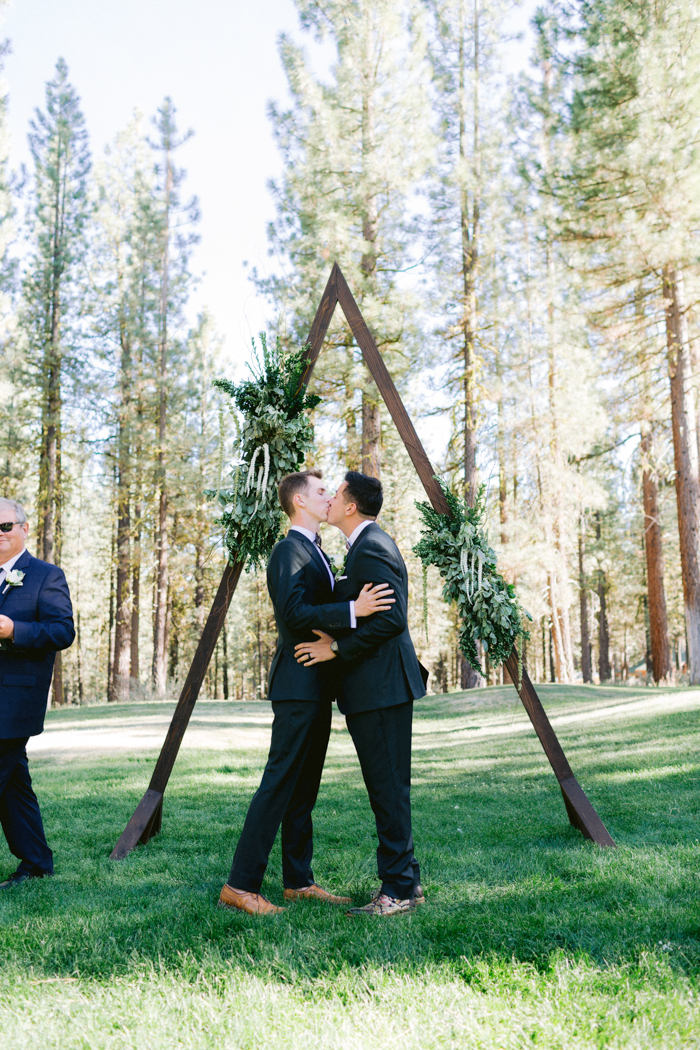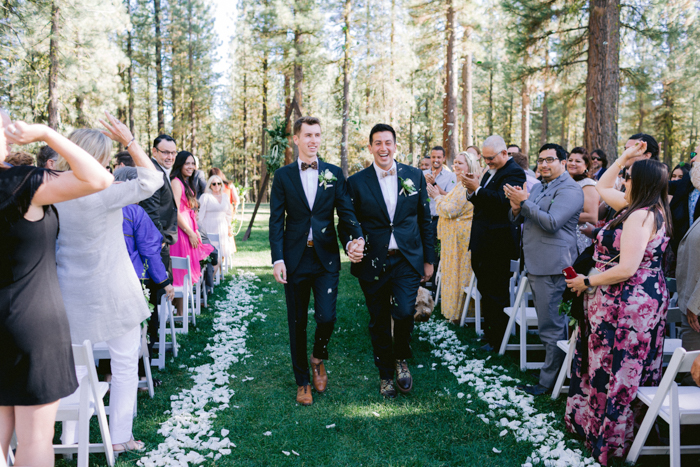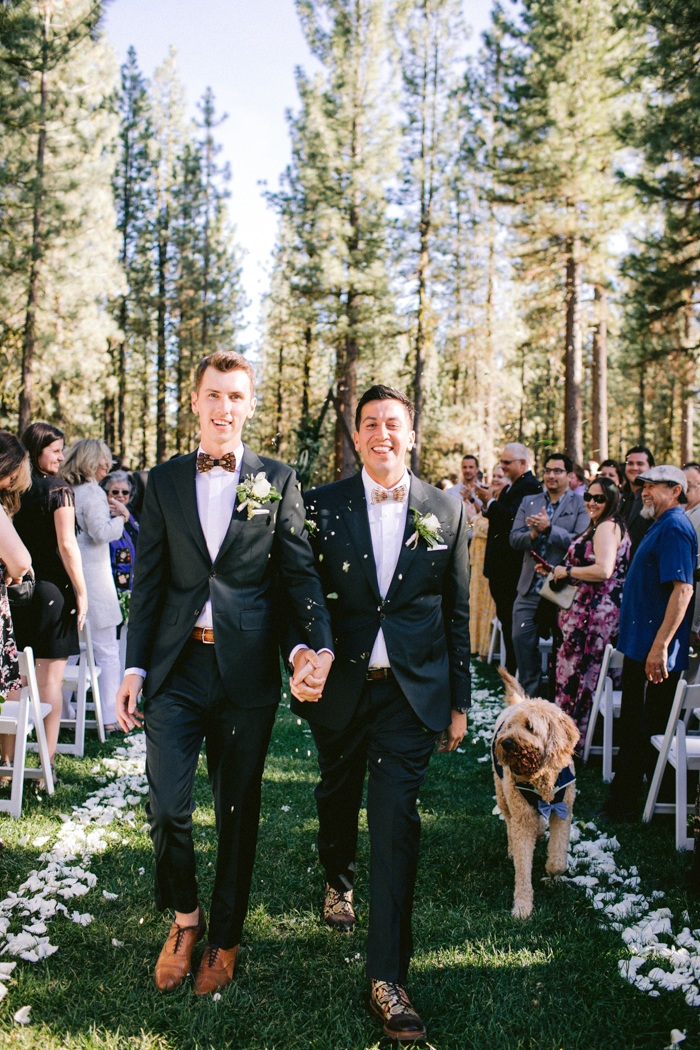 A Day Filled With Memories
Our dog stopping to poop while we walking down the aisle is pretty memorable! Also, we wanted a marijuana bar as a fun novelty. But, within five minutes of opening it, everything was gone and the area was up in a cloud of smoke. It's the part other people remember the most—it comes up any time someone talks to us about the wedding.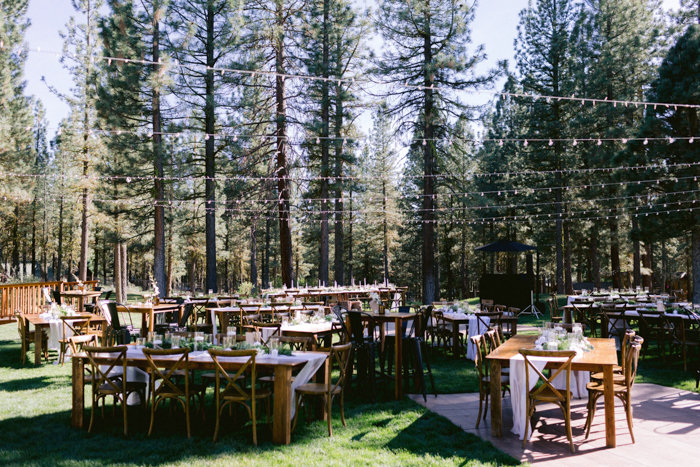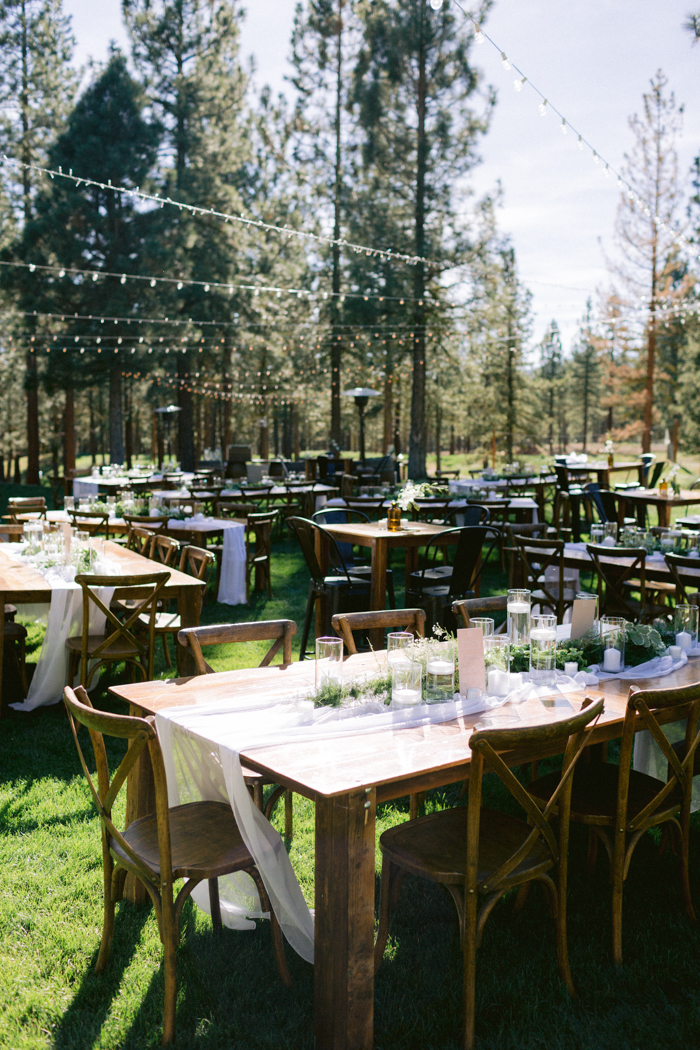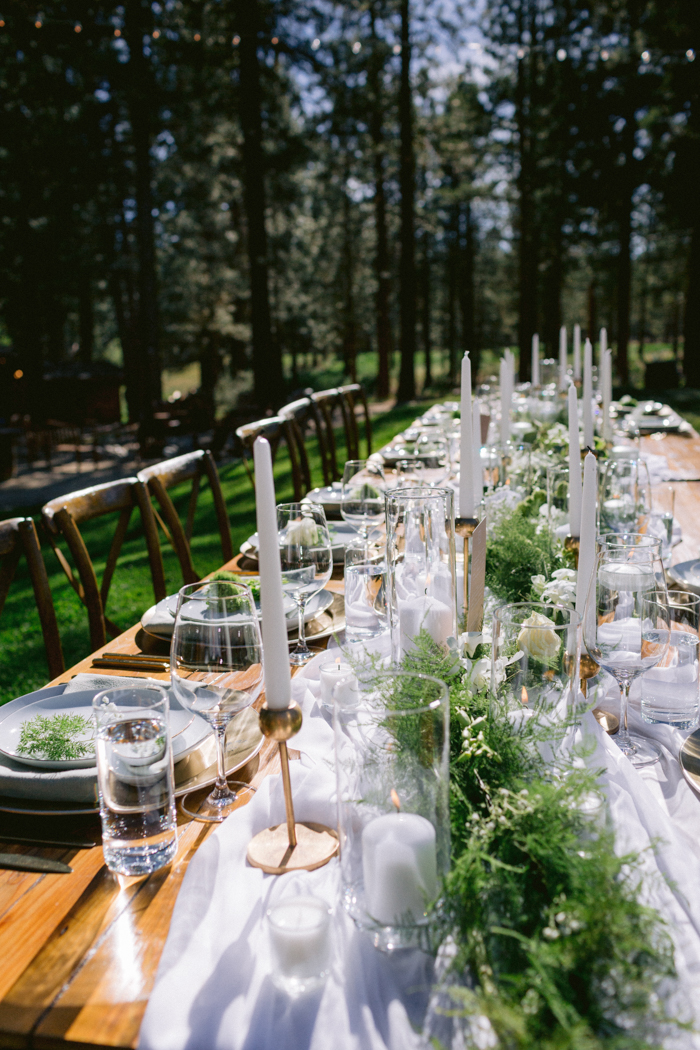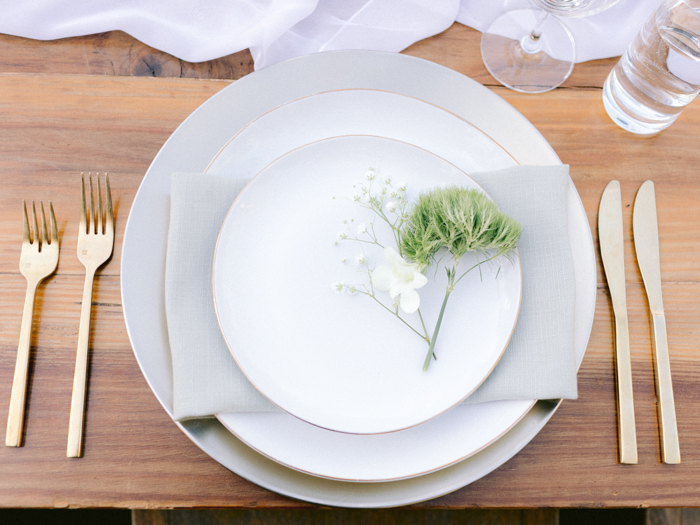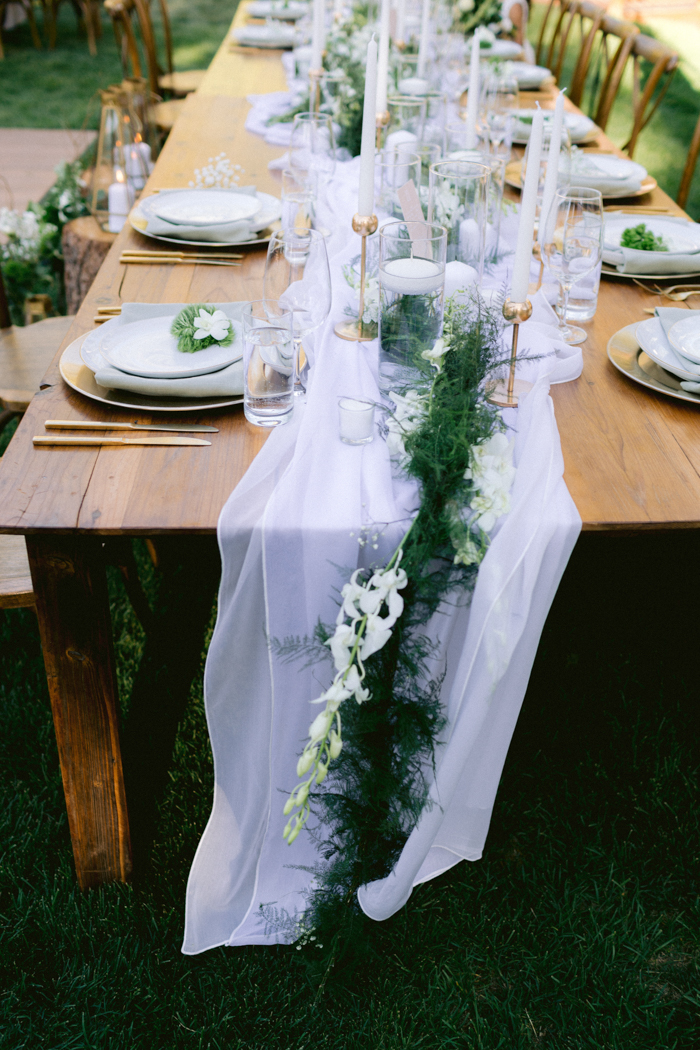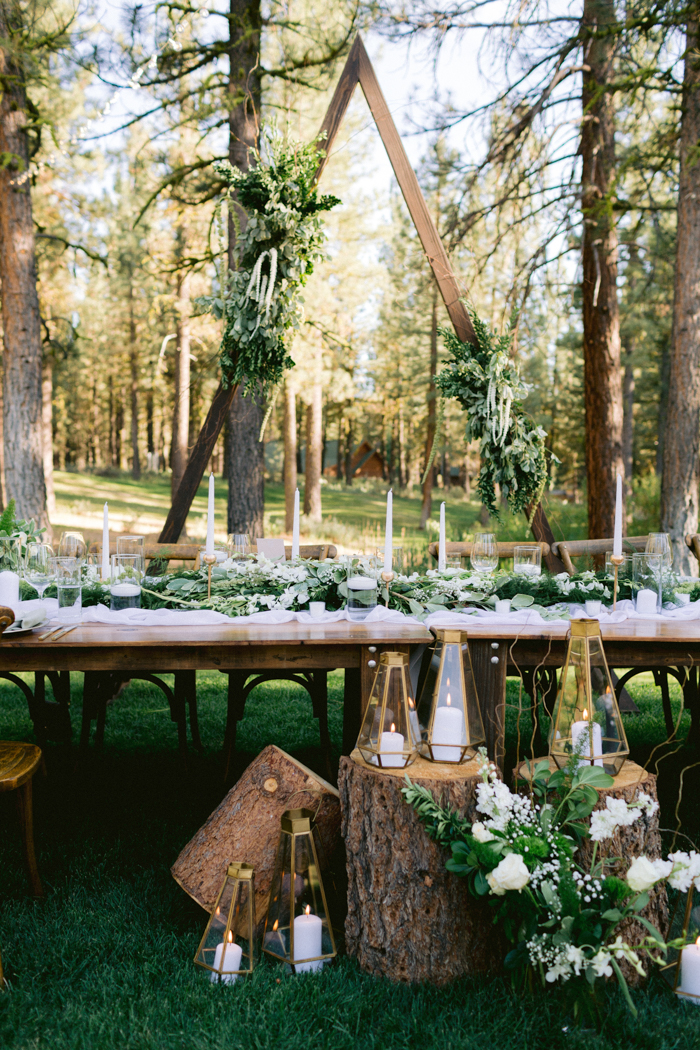 Don't Stress Over Every Detail
At a certain point, a few months before the wedding, we realized that even if nothing else was planned or done, we'd still have an amazing party. The only things you really need are your venue, food, clothes, alcohol, and guests. Everything else is just a fun bonus, so there's no need to stress over every last detail.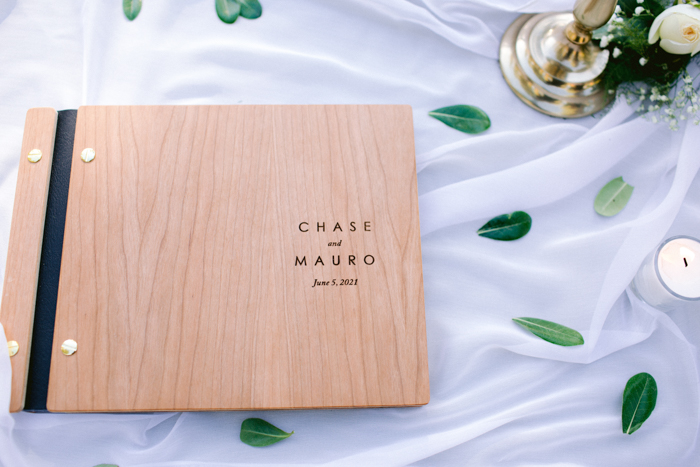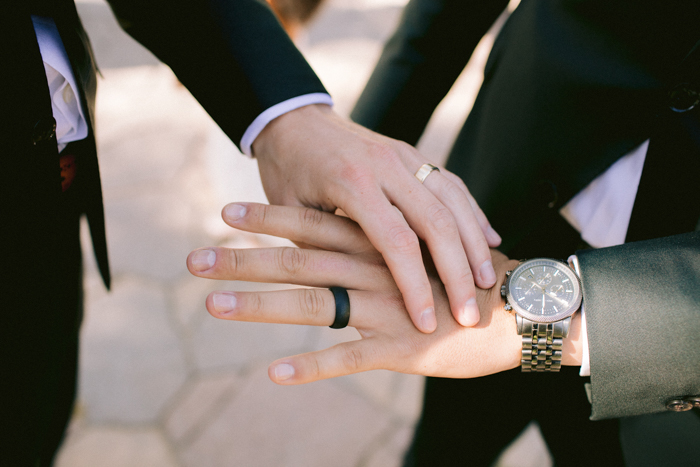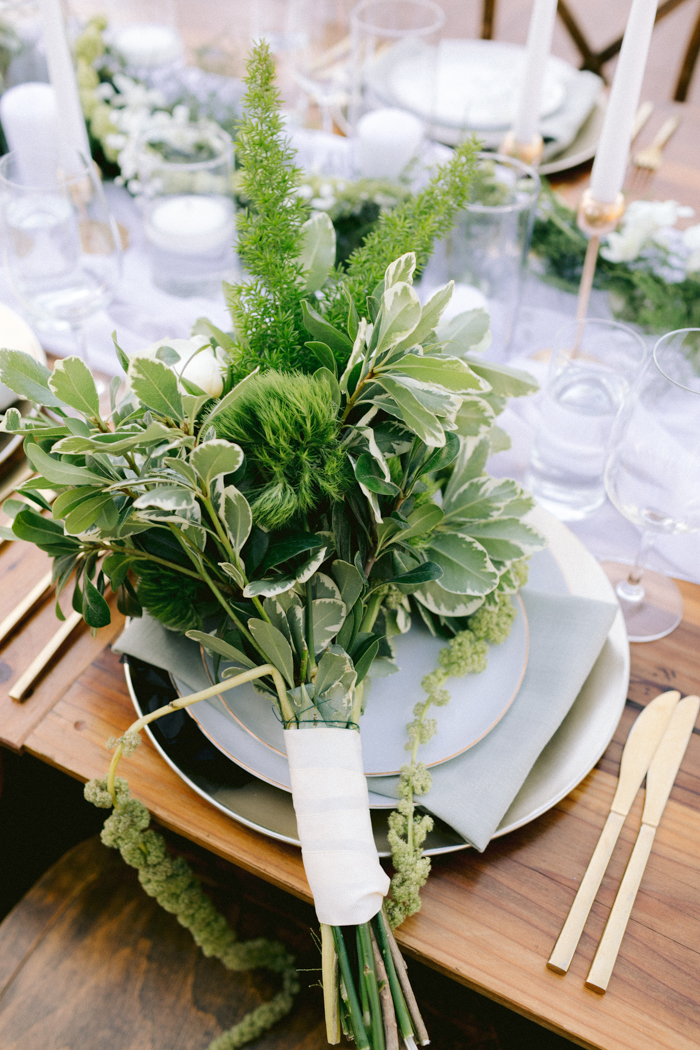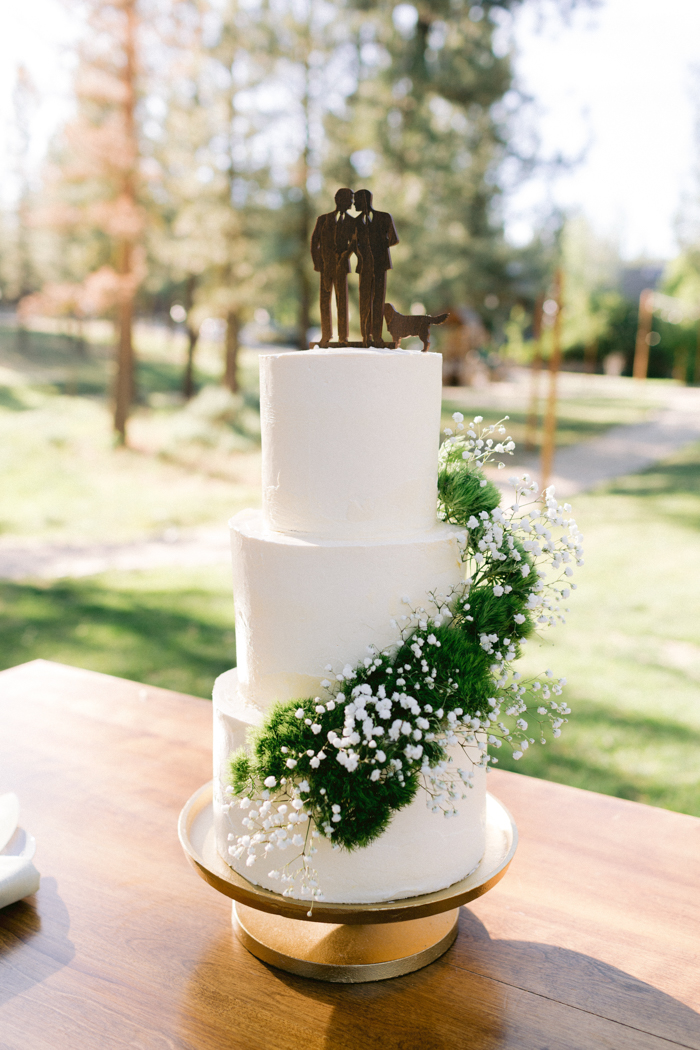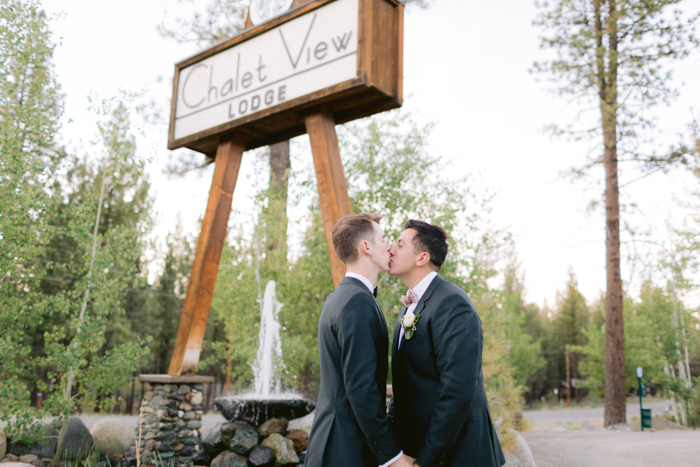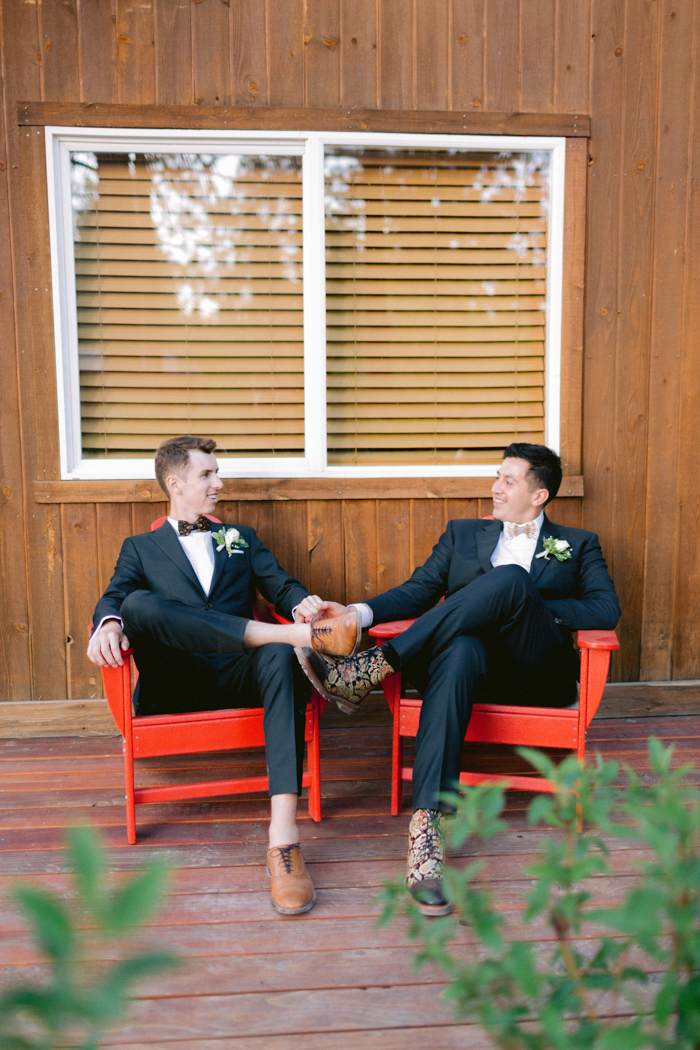 Why A Lake Tahoe Lodge Wedding?
We chose our venue for a very specific reason: we knew we wanted to have around 150 people there and we knew we wanted to have the entire place to ourselves for the weekend. So, we had to find a venue that had enough lodging for our guest count so that we could rent out the entire place. That narrowed things down pretty quickly.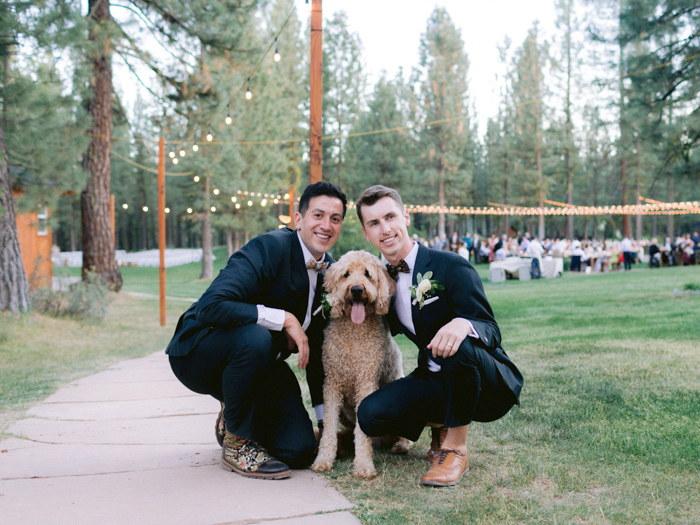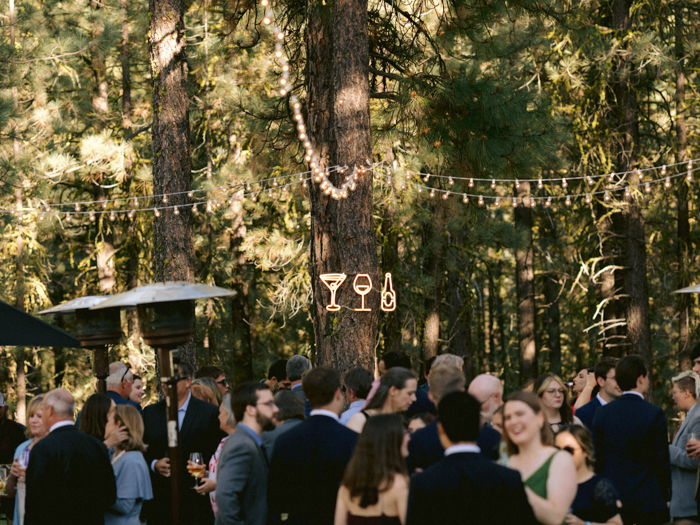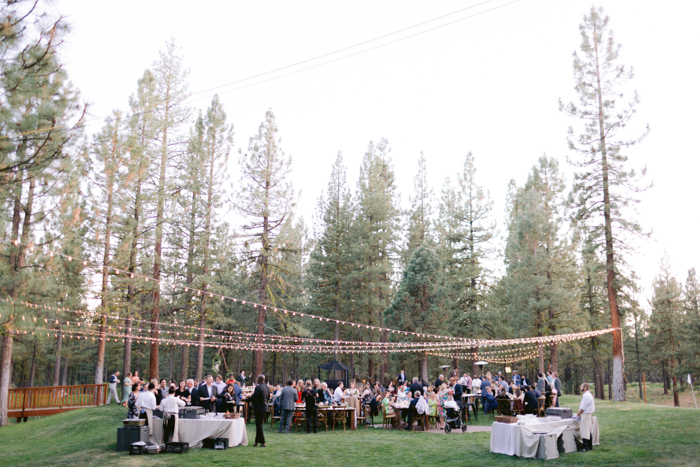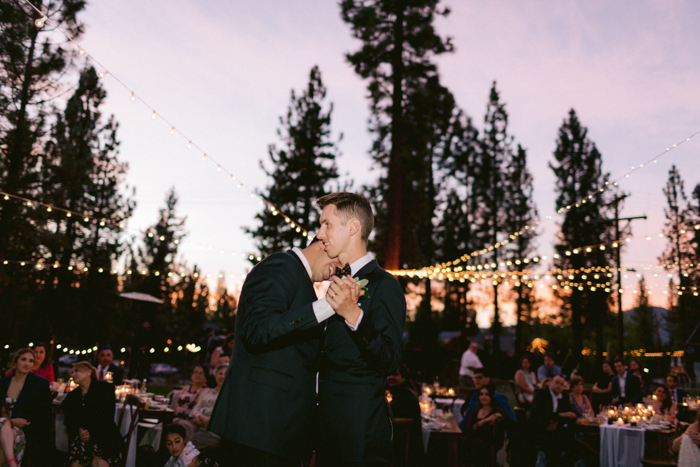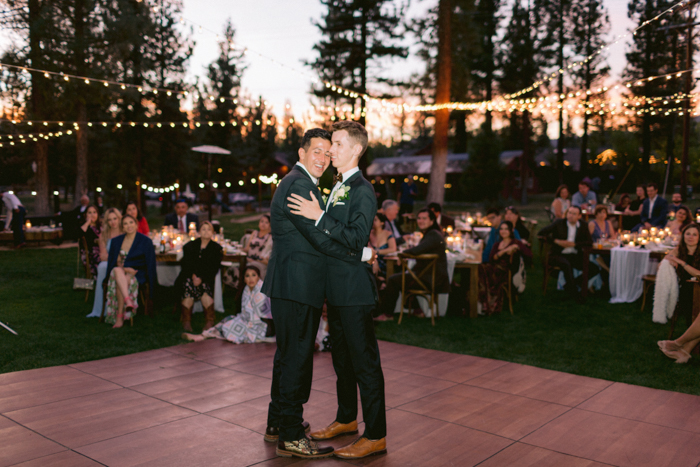 Congratulations to Chase and Mauro on their stunning Lake Tahoe lodge wedding. And a major shout out to Junebug member Apollo Fotografie for capturing and sharing this day with us. See more of his work on his profile in our directory of photographers from around the world!
If you're falling in love with Lake Tahoe and need more inspiration, check out this intimate Lake Tahoe wedding at Sunnyside Cafe and Lodge and this Lake Tahoe Wedding at West Shore Cafe.