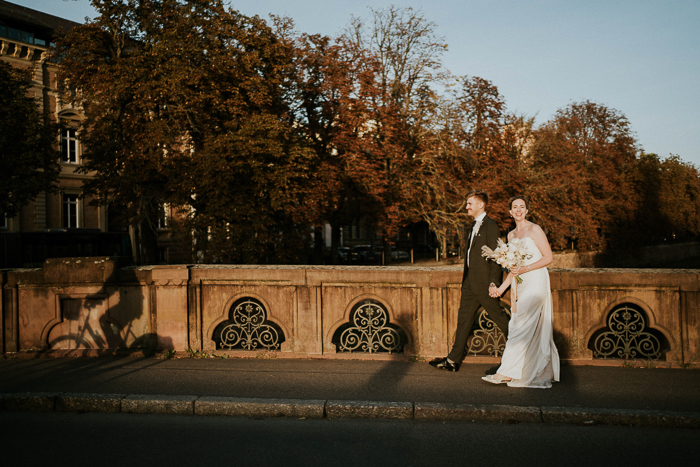 With a dreamy historic venue, a white and gold color palette, and a spectacular display of blooms, Anne and Yannick's Villa Quai Sturm wedding had a timeless feel that will never go out of style. The pair created a sophisticated and elegant atmosphere by combining understated elements and a personal touch to classic details.
Incorporating local traditions and customs was important to the couple, and they did so in a meaningful way with a beautiful and intimate church ceremony. The highlight of their big day was their reception at Roseneck Hall. The space featured ornate moldings, high ceilings, and a marble fireplace. Meanwhile, an impressive installation of fresh and dried blooms hung above a sleek tablescape of romantic floral centerpieces and gold accents.
By keeping the aesthetic simple, intentional, and cohesive, they allowed the beauty of their venue and their love to shine through. If you and your partner are drawn to a classic aesthetic, this monochromatic wedding is the perfect inspo for your dream day. So keep on scrolling because these images from Photography by Chloe are guaranteed to sweep you off your feet.
The Couple:
Anne and Yannick
The Wedding:
Villa Quai Sturm, Quai Jacques-Sturm, Strasbourg, France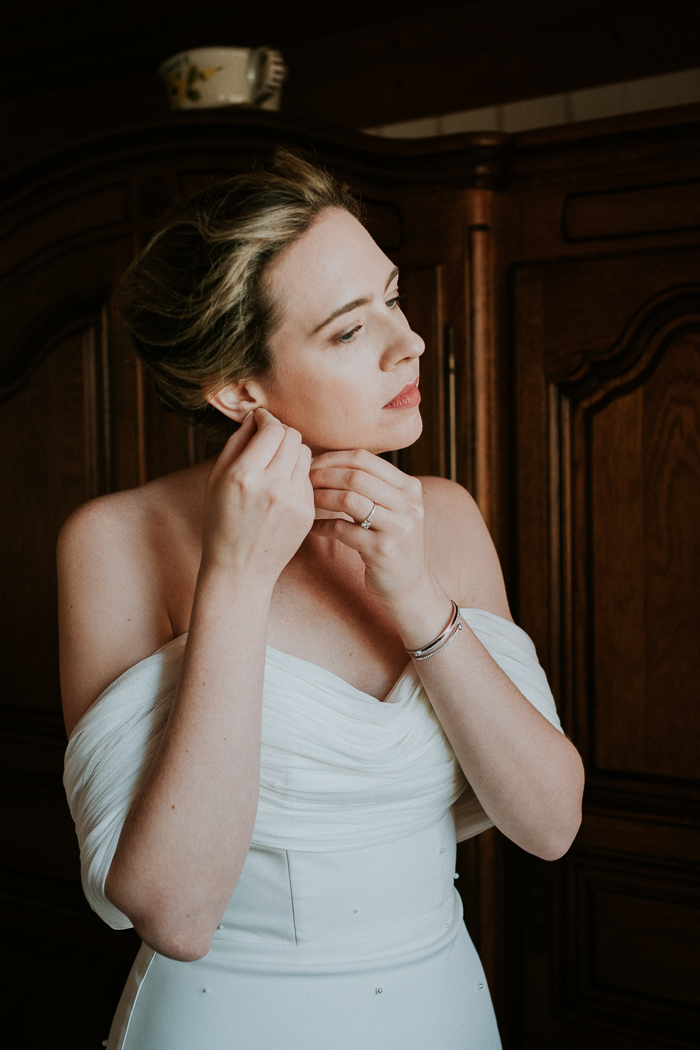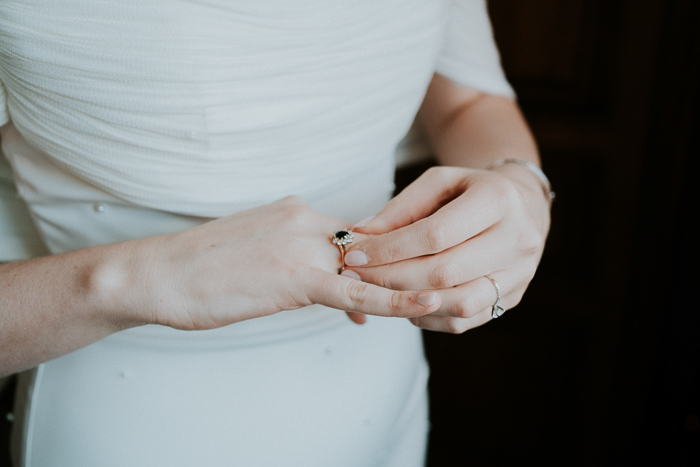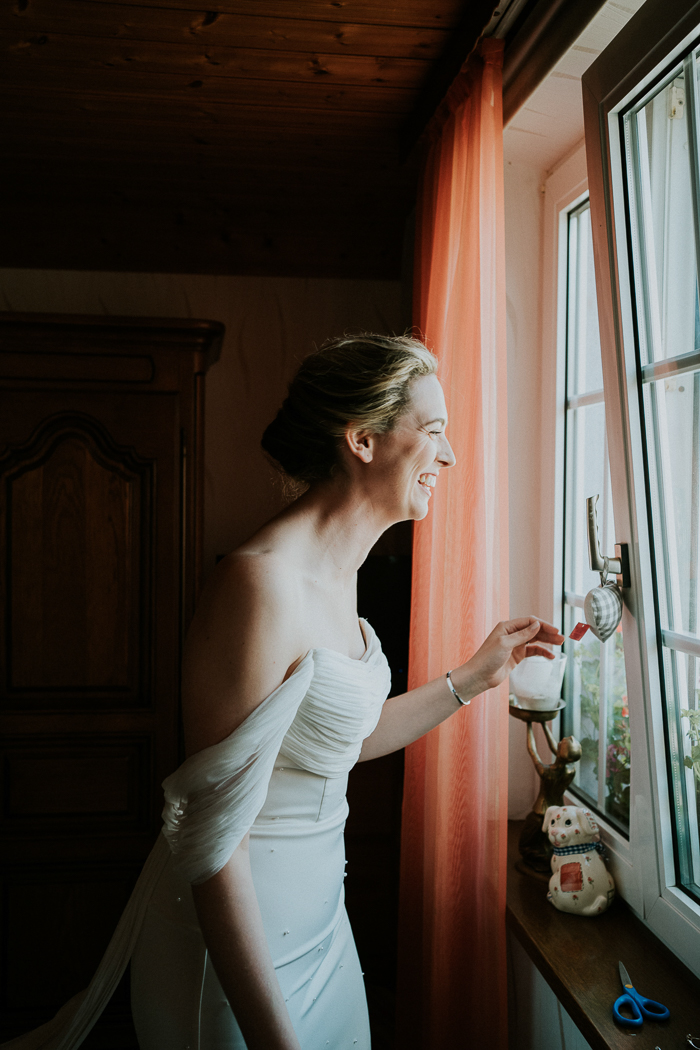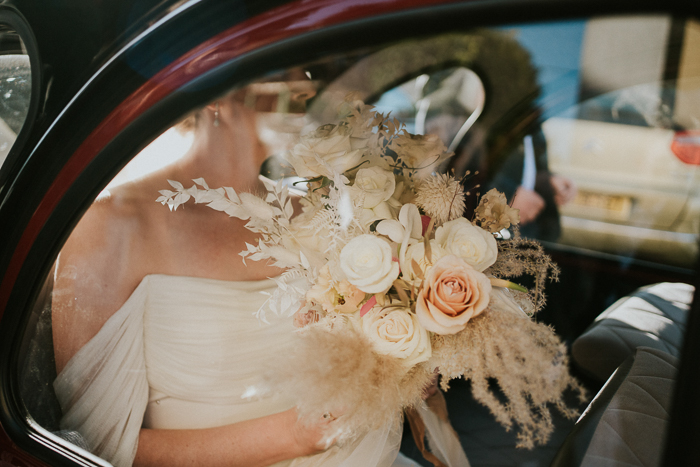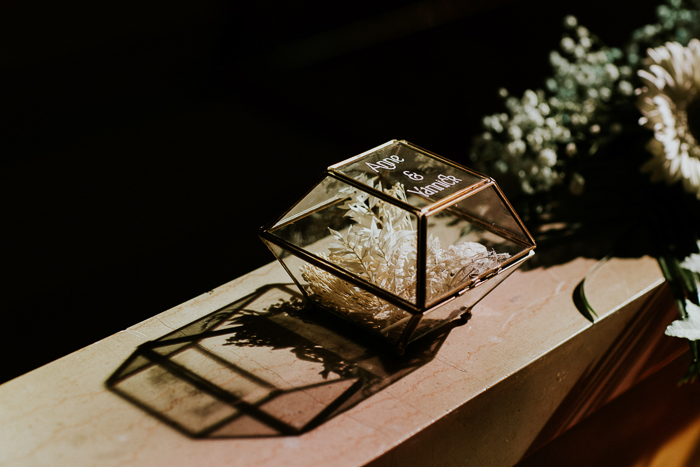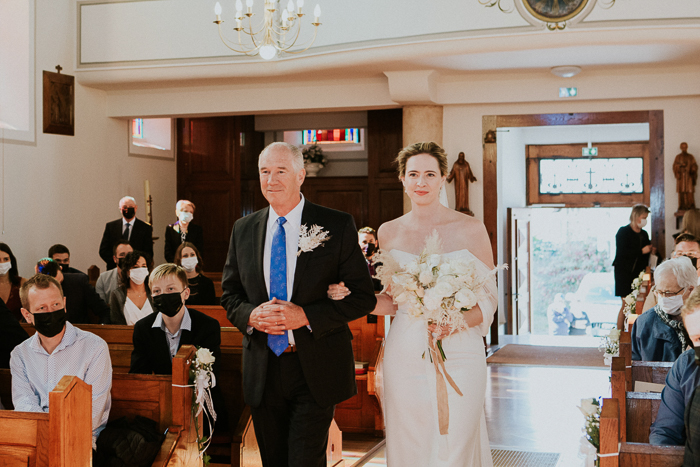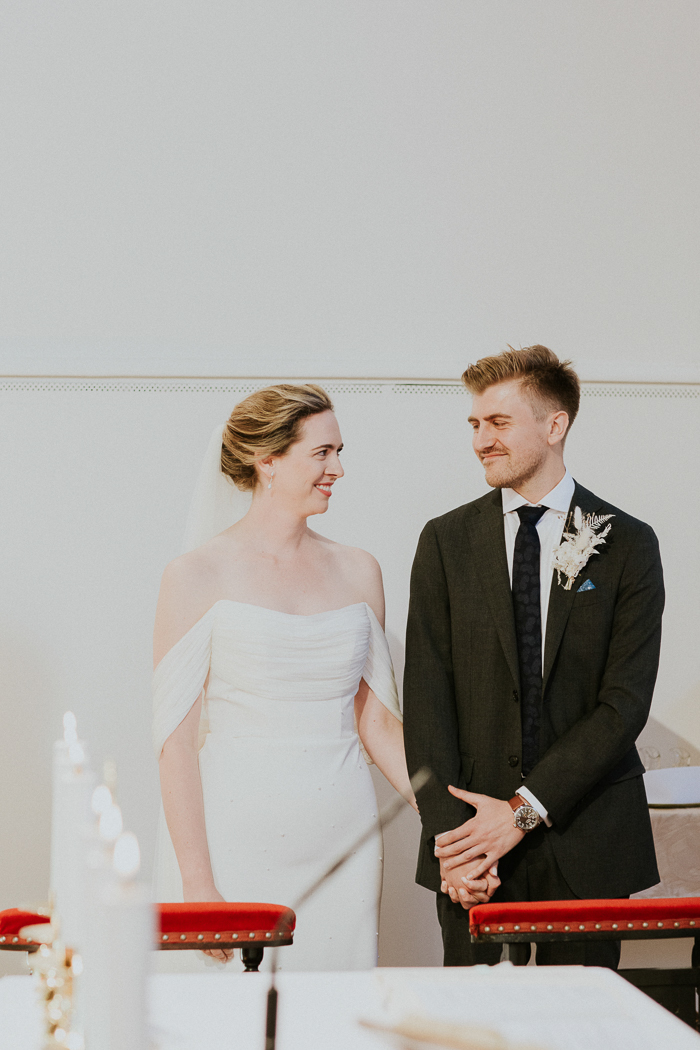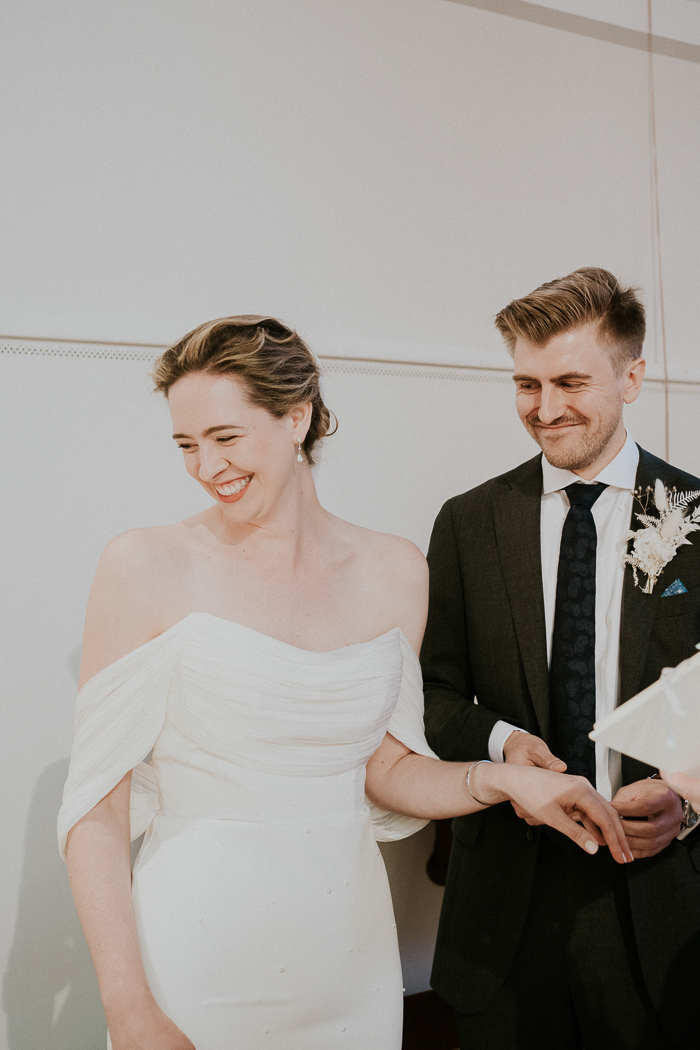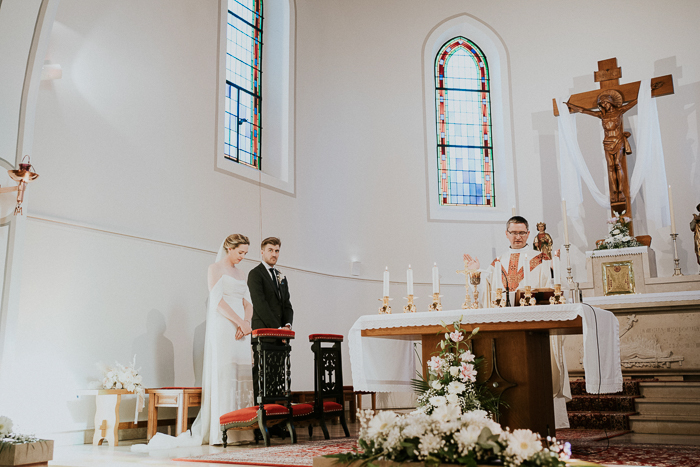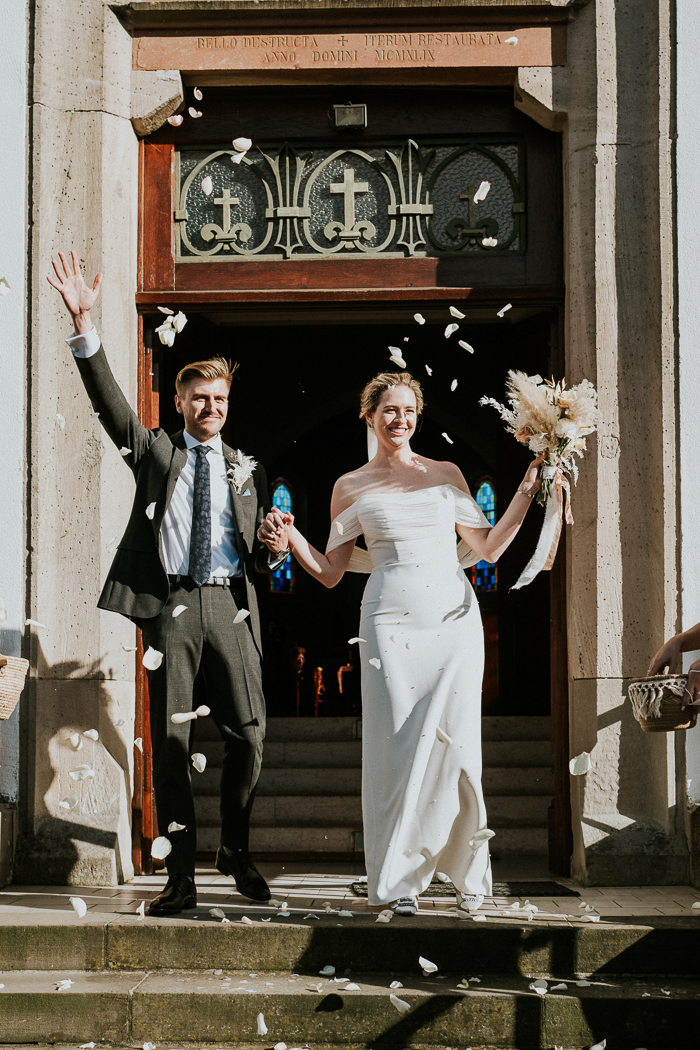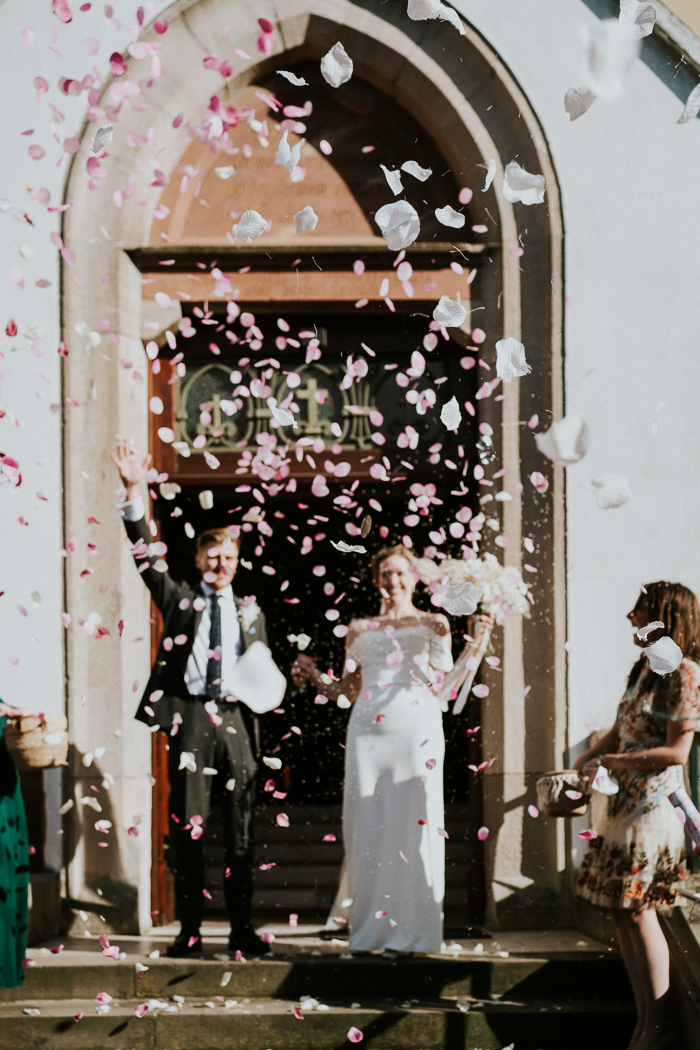 Why A Villa Quai Sturm Wedding
We are a French-American couple who wanted our wedding in Strasbourg. I grew up closeby, in Trimbach. We wanted it to be downtown so that people traveling from abroad could enjoy the city without driving or renting a car. The Villa Quai Sturm is located beside the Ill River in the heart of Strasbourg in Alsace. It was the first place we visited, and it was love at first sight! The location was perfect. The elegant decor had a classic and timeless feel. It allowed our guests to enjoy the outside for the cocktail hour and still had enough room for dinner and dancing. We only had 65 guests and had the best time celebrating at the reception. So we shut down the dance floor at 4 AM.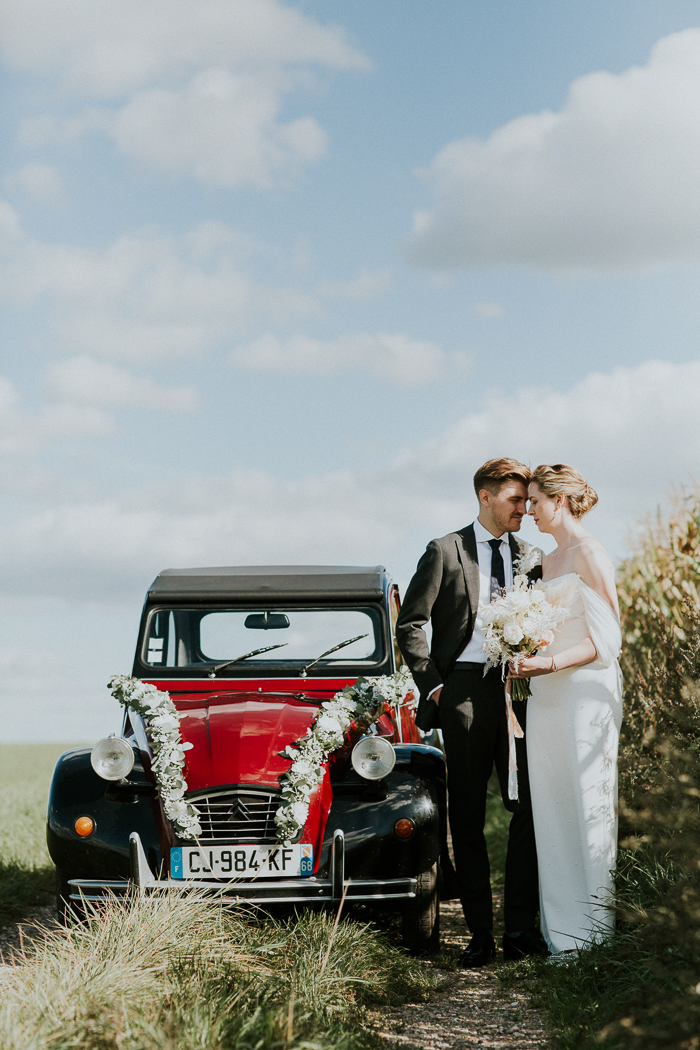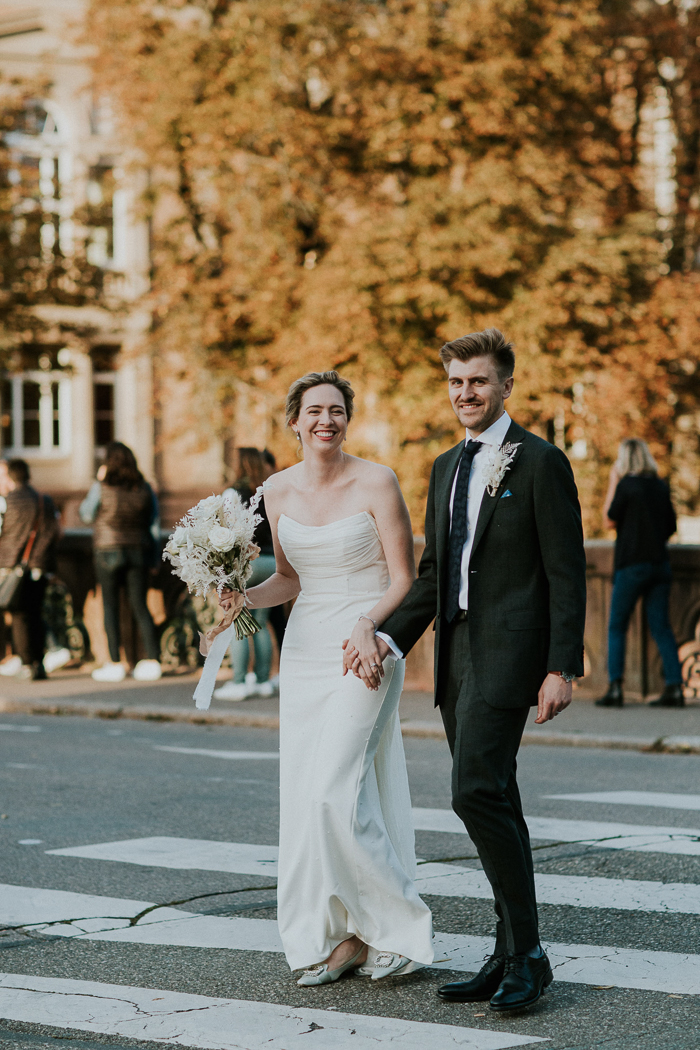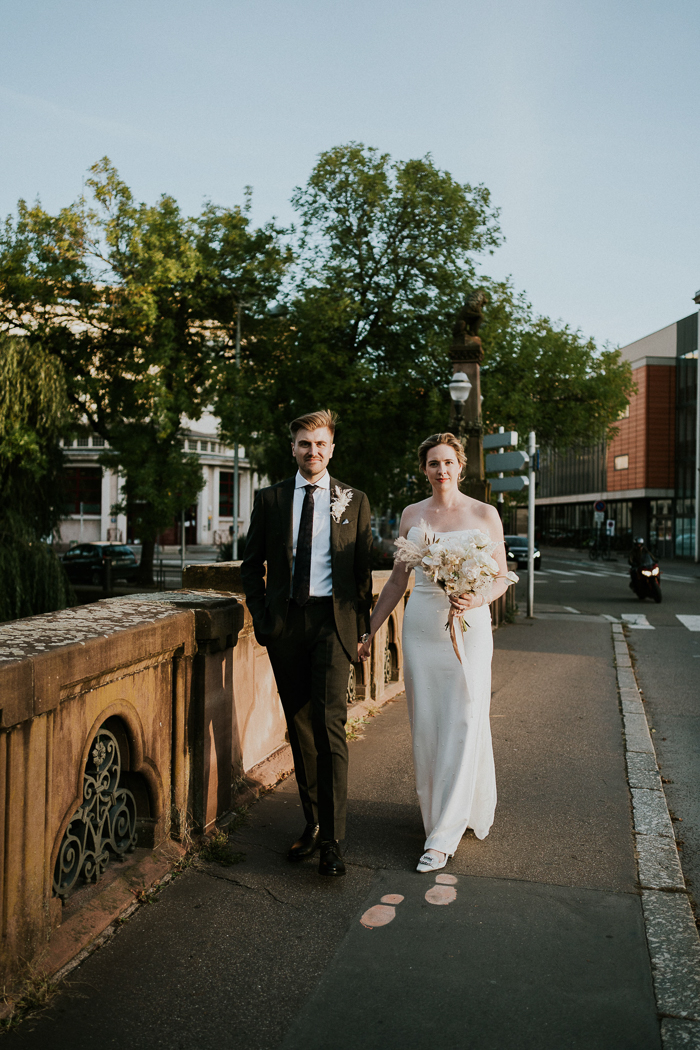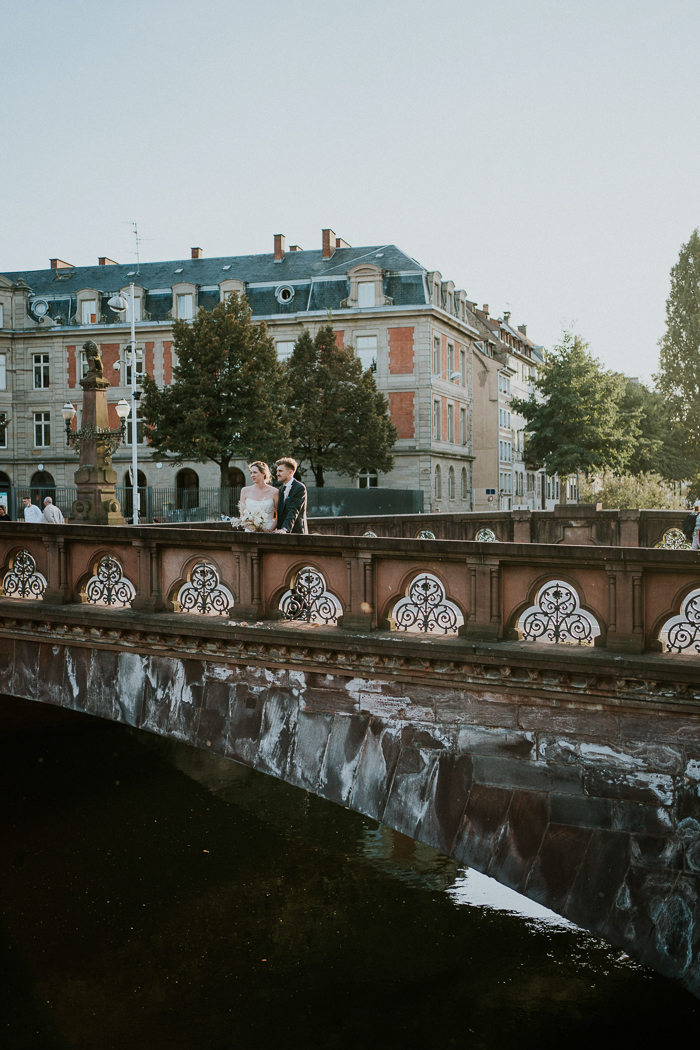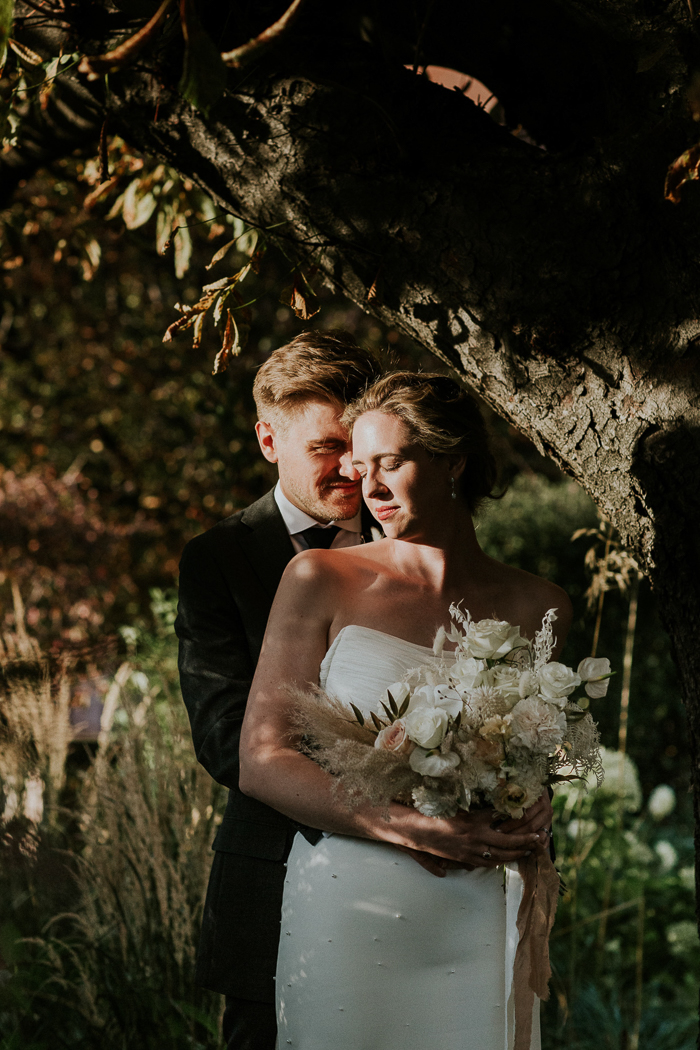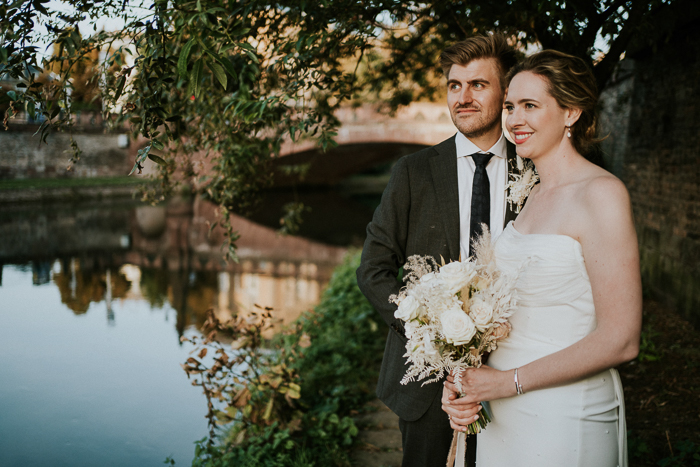 Beautifully Incorporating French Traditions (And Their Loved Ones) Into Their Villa Quai Sturm Wedding Day
Following the French tradition, we didn't have a wedding party with bridesmaids and groomsmen. The bride and groom choose someone special to be their temoin which translates to witness. I picked my sister, and Yannick picked his sister. We had a traditional Catholic wedding mass. The celebrating priest performed the ceremony in English and French so the entire congregation could participate.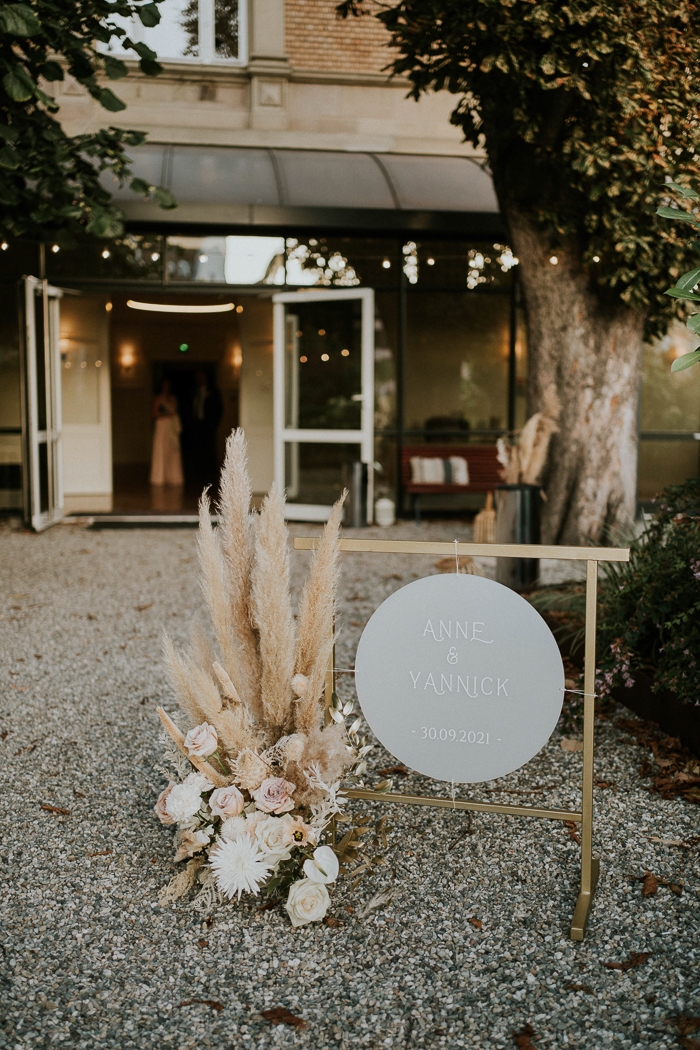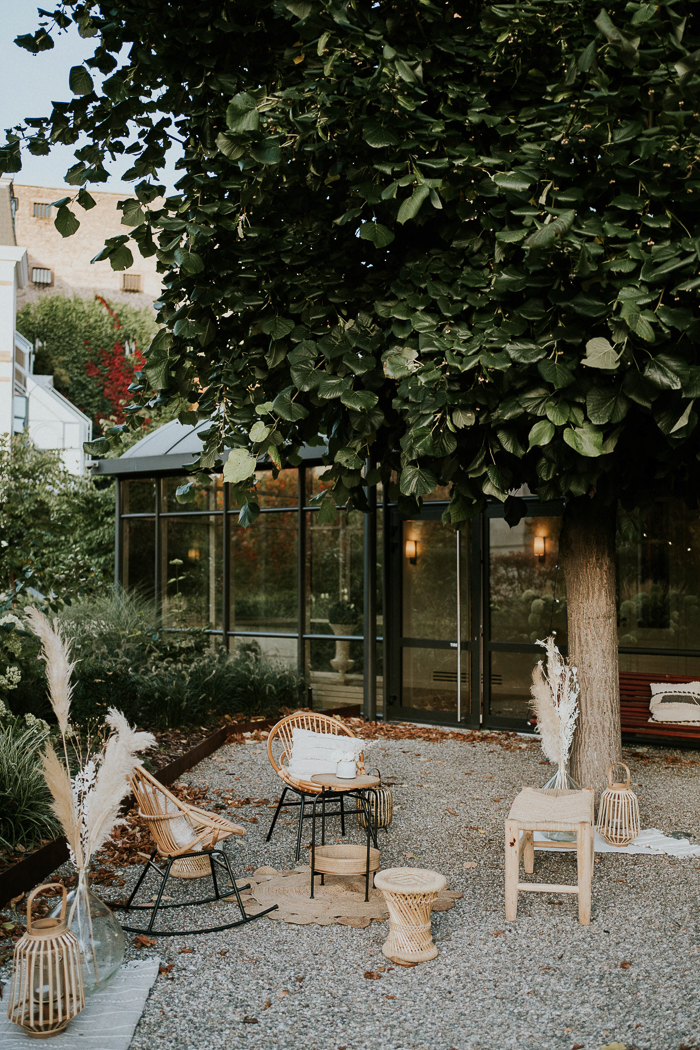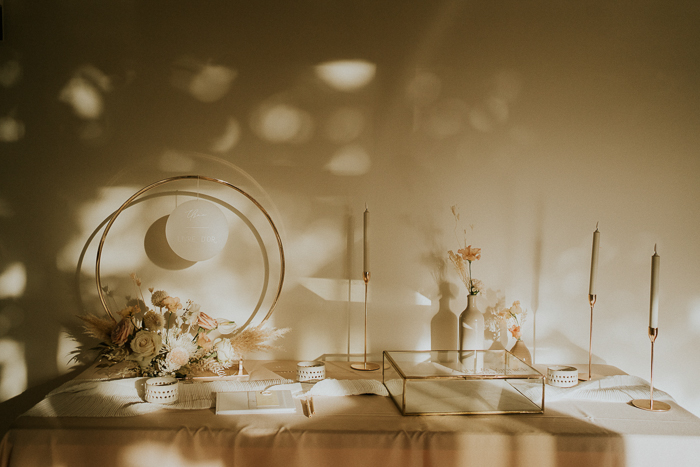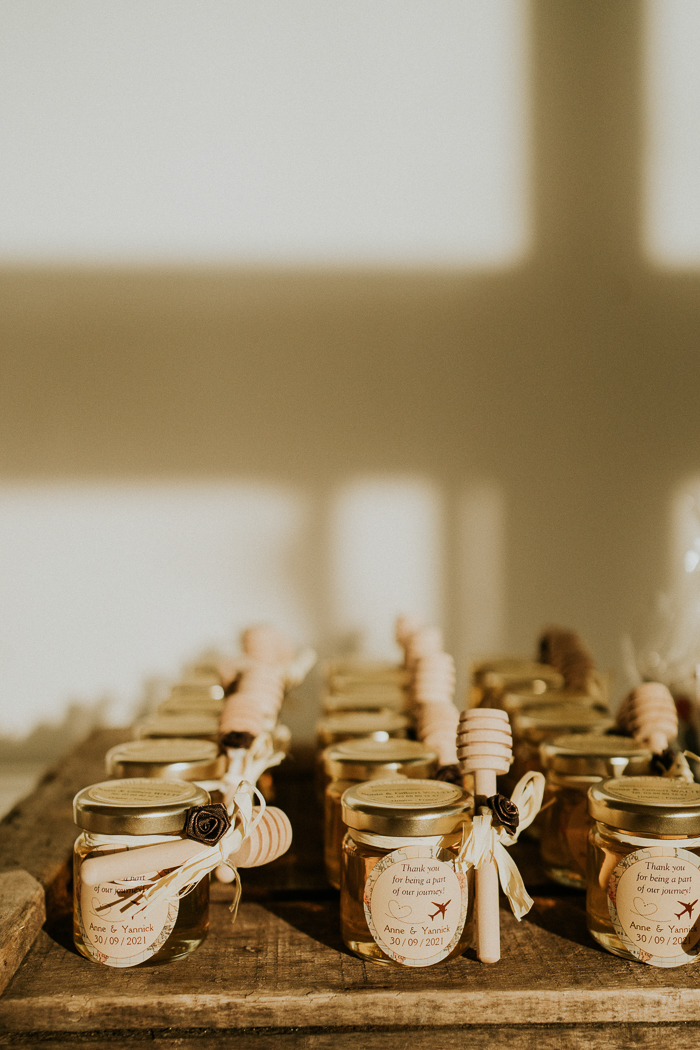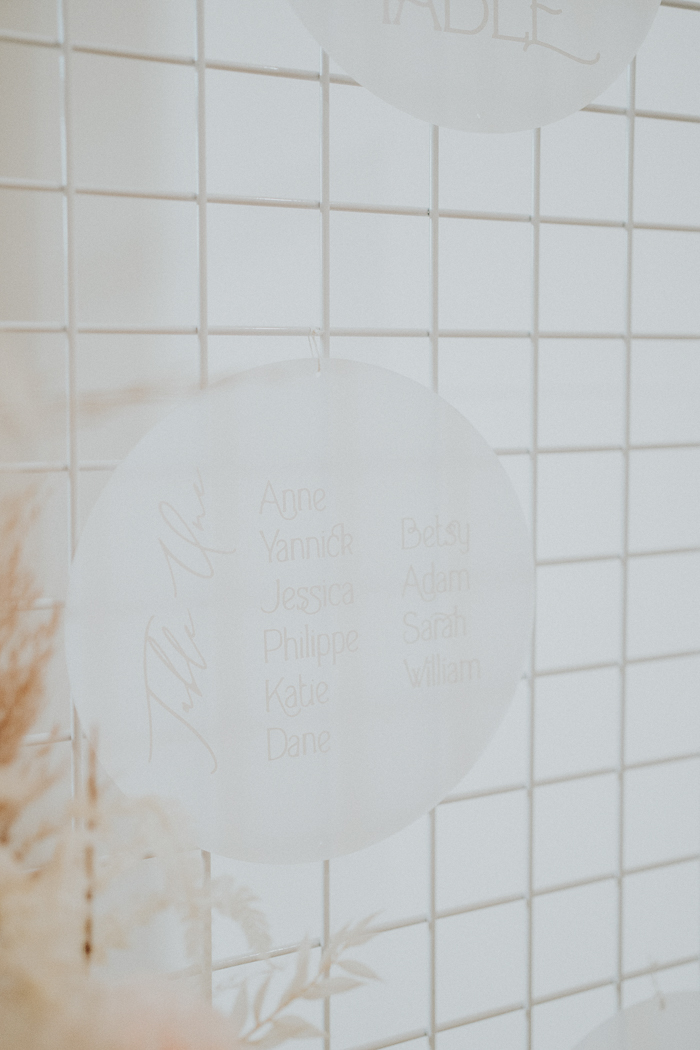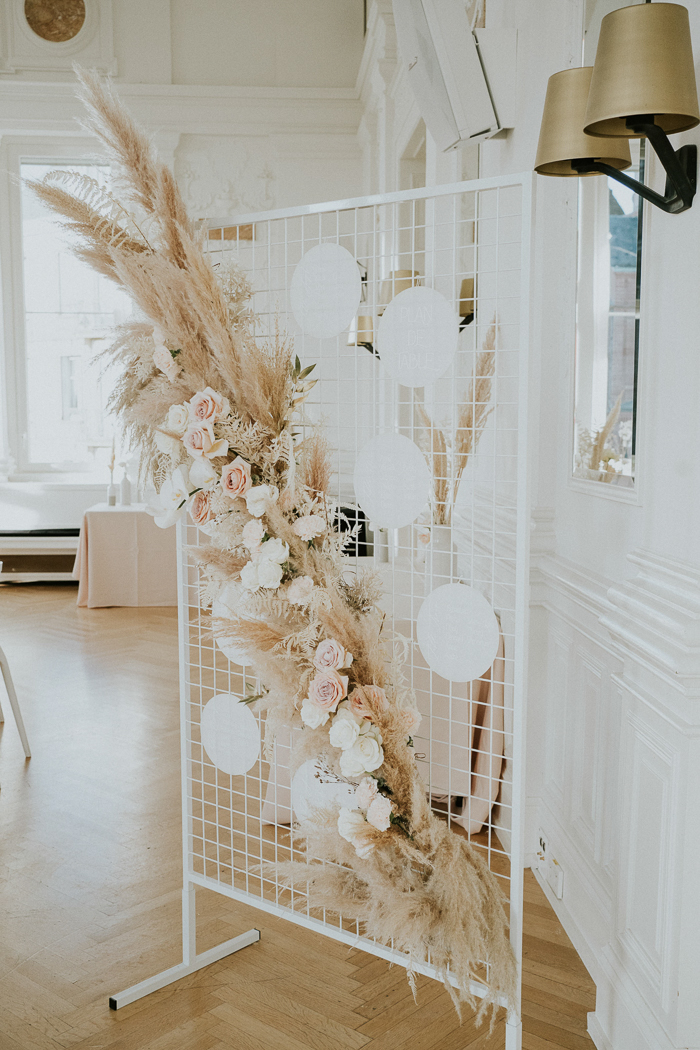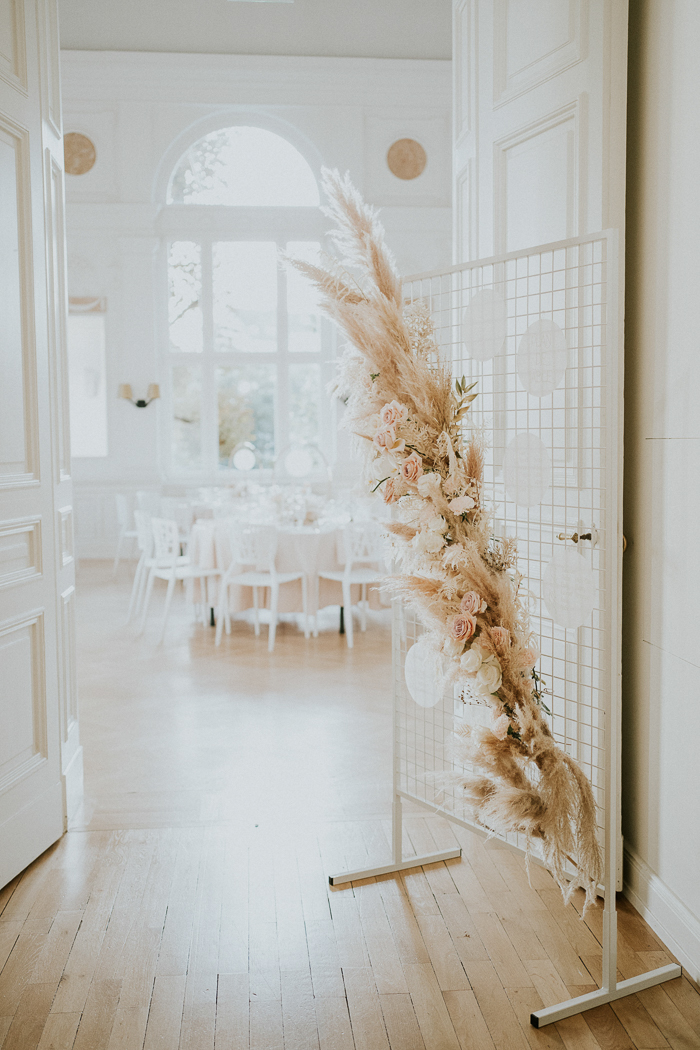 A Timeless And Elegant Bridal Look
My wedding dress was by Sarah Seven. I love that her style has a classic, romantic feel with a modern twist. My hair stylist (and best friend), Hollie Haskins, created the perfect chignon for an elegant, under-done effect. I did my makeup because I wanted to look like myself for the day.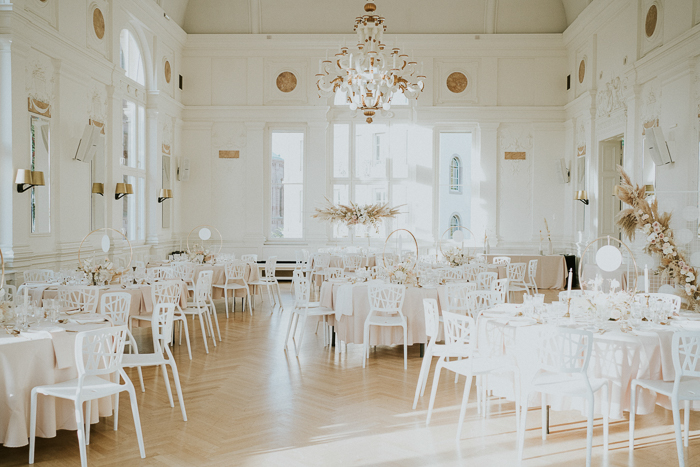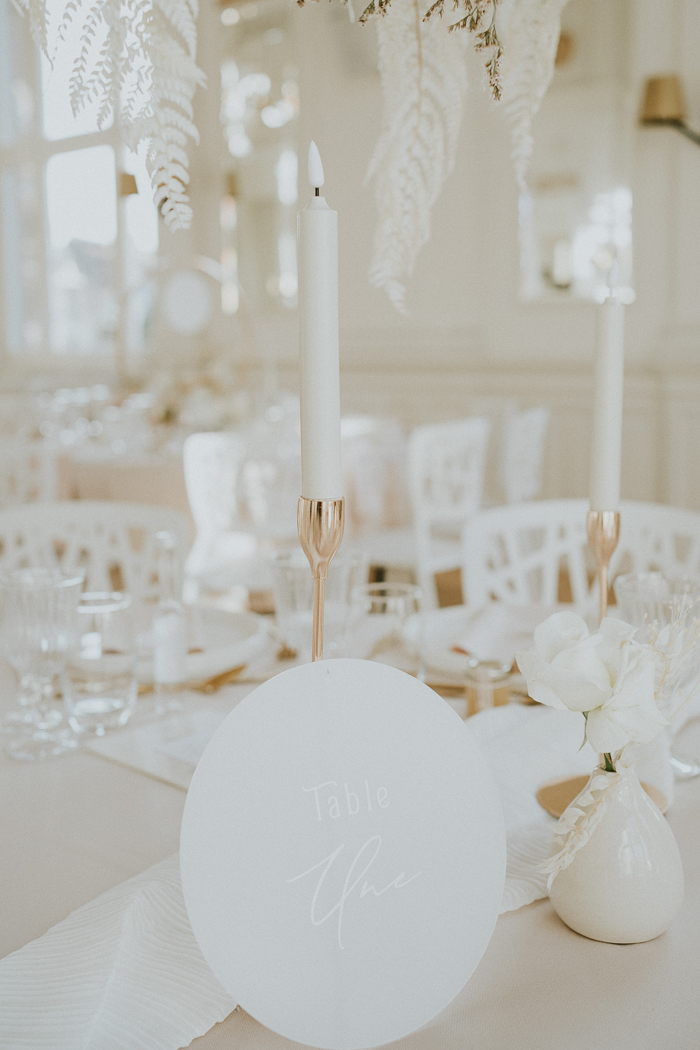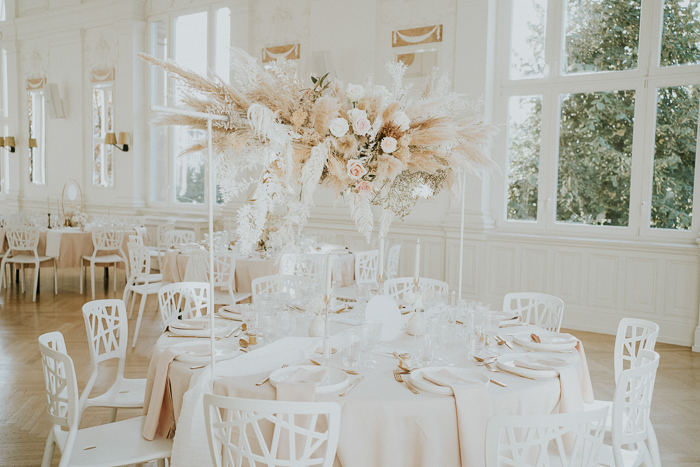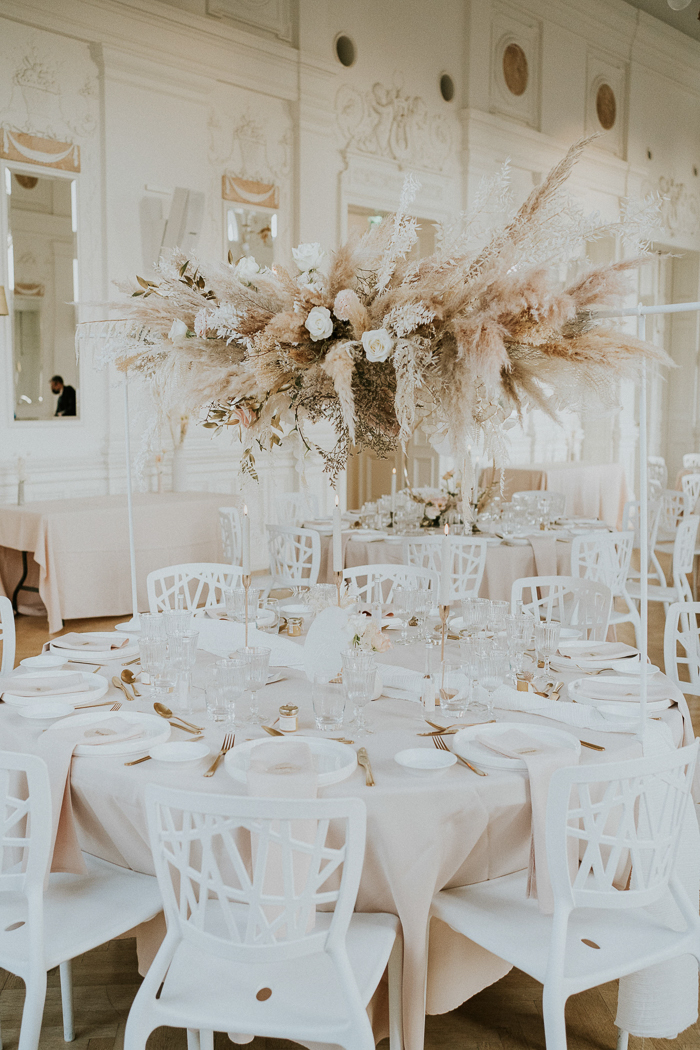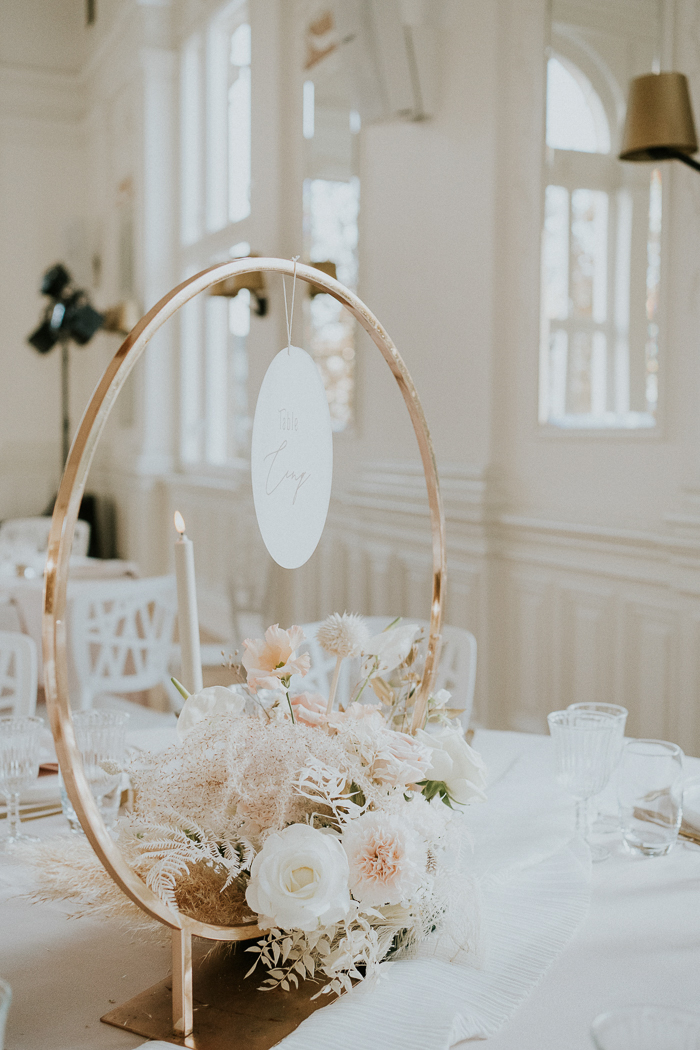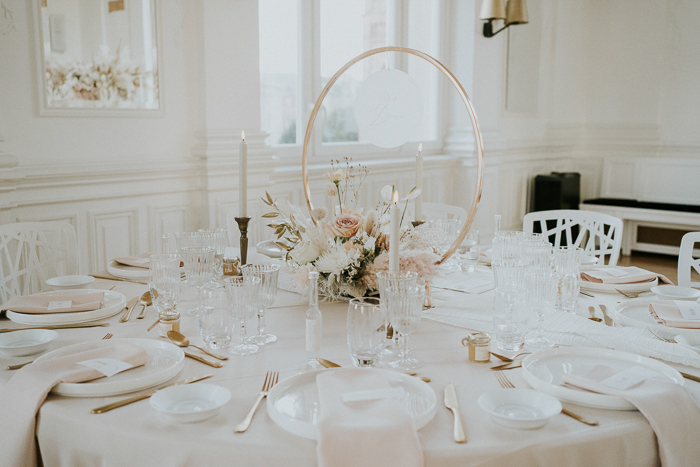 Shop Similar Gold Cutlery: 1. Berglander Flatware Set 2. Gold Cutlery Set 3. Aisoso Gold Cutlery Set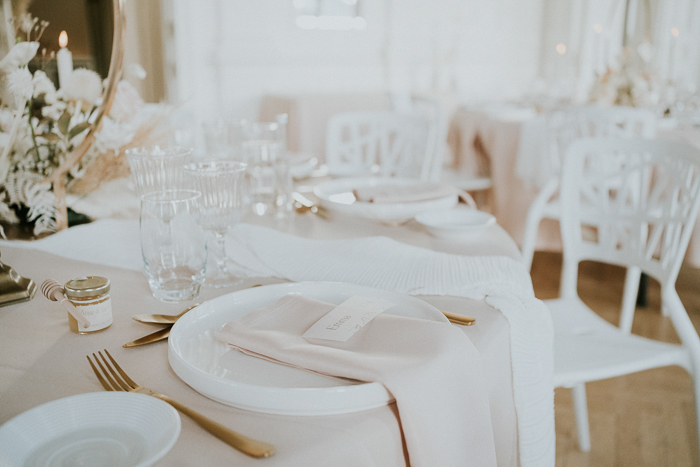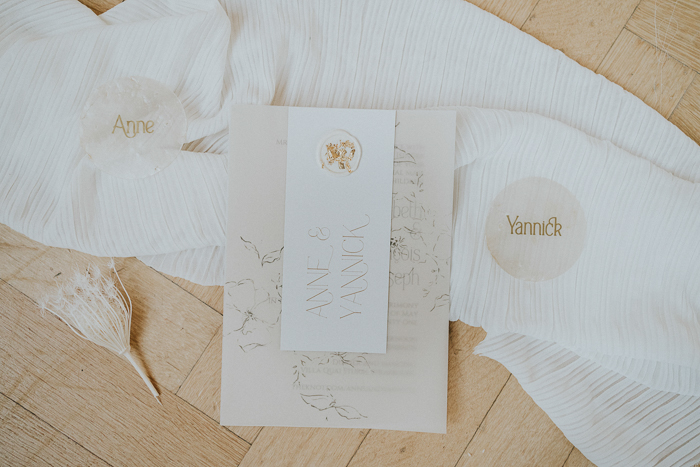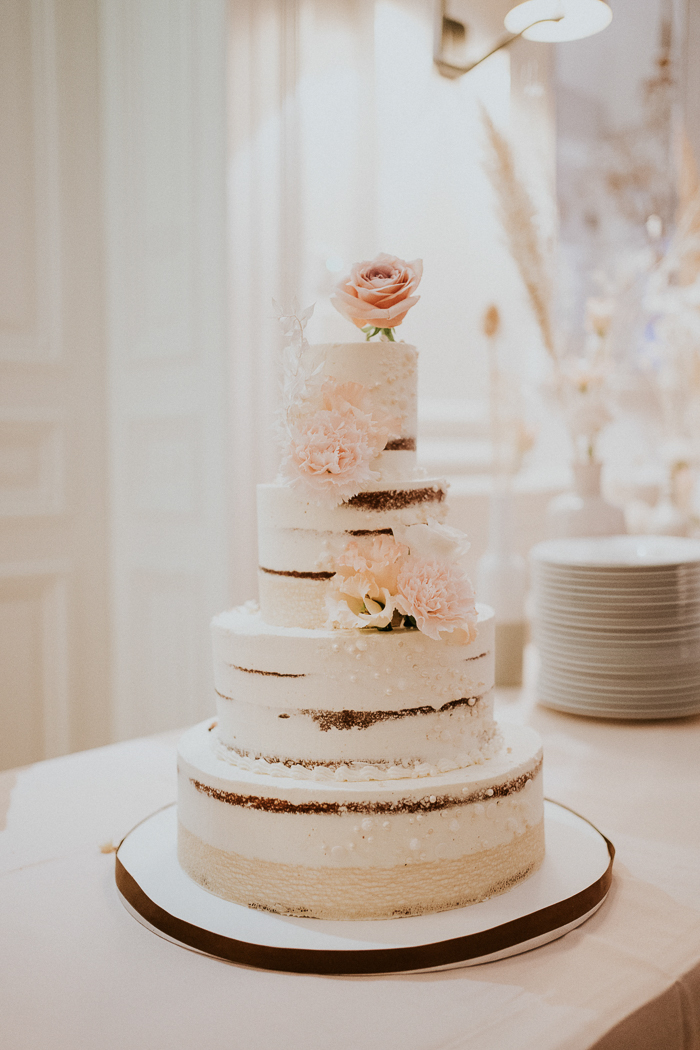 Wedding Favors That Showcased The Local Culture
We gave our guests small pots of local Alsatian honey and small bottles of Alsatian schnapps. We wanted our guests to experience Alsace's rich culture by featuring its local products.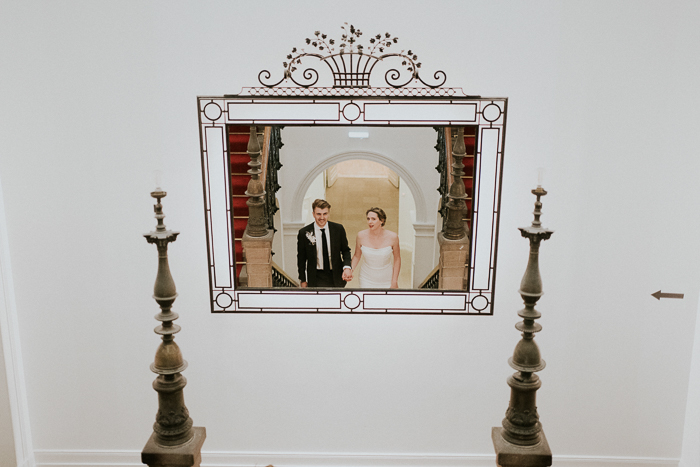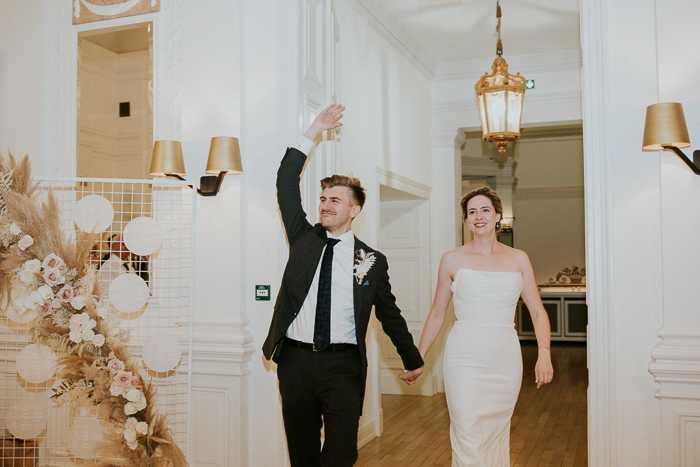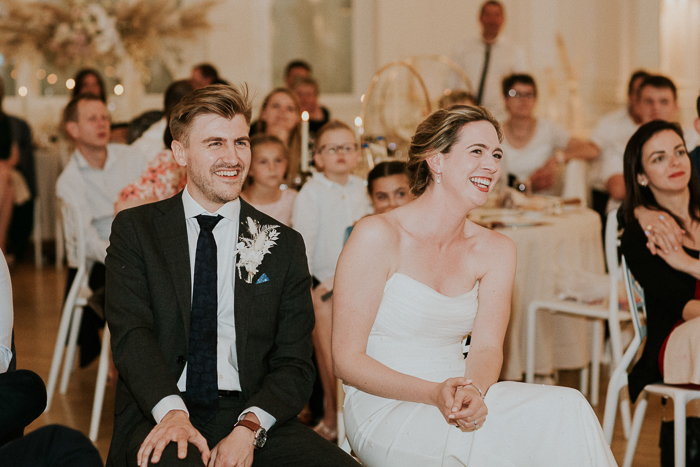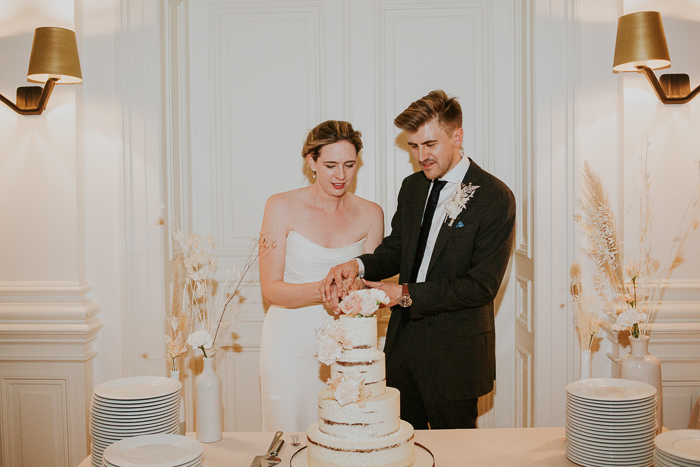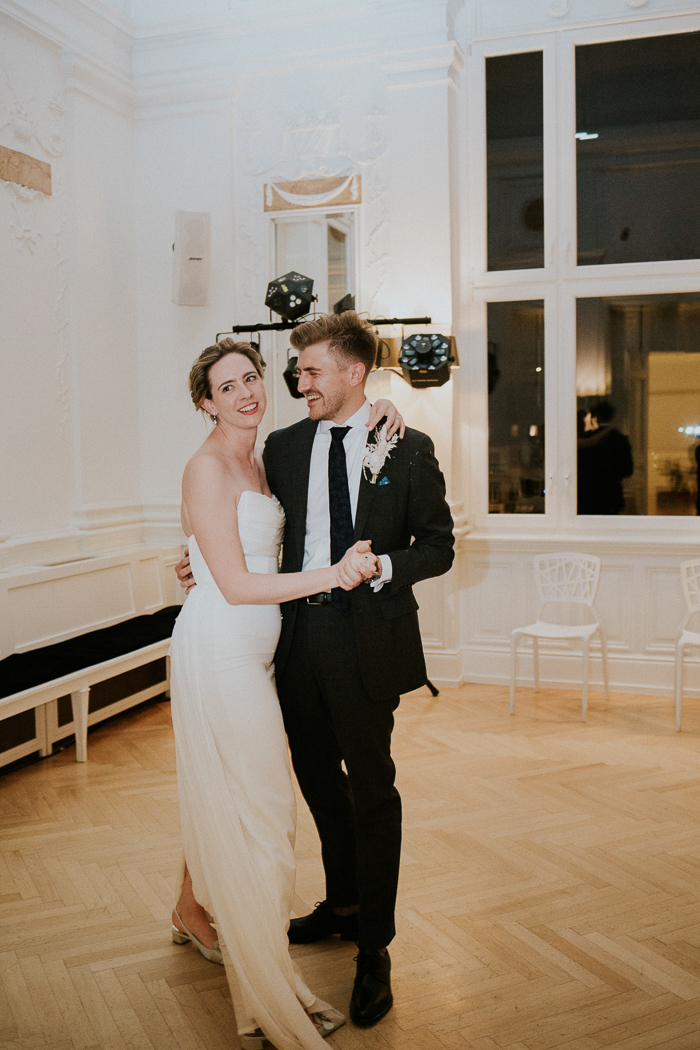 Congratulations to Anne and Yannick on their monochromatic white and gold Villa Quai Sturm wedding. And a big thank you to Photography by Chloe for capturing all the love and beauty of the most unforgettable day of their lives.
You can create a sense of harmony and balance by keeping things understated and intentional– from the color palette to the decor and flowers. A simple and cohesive aesthetic ensures that the beauty of the surroundings and the couple's love are the true stars of the day.