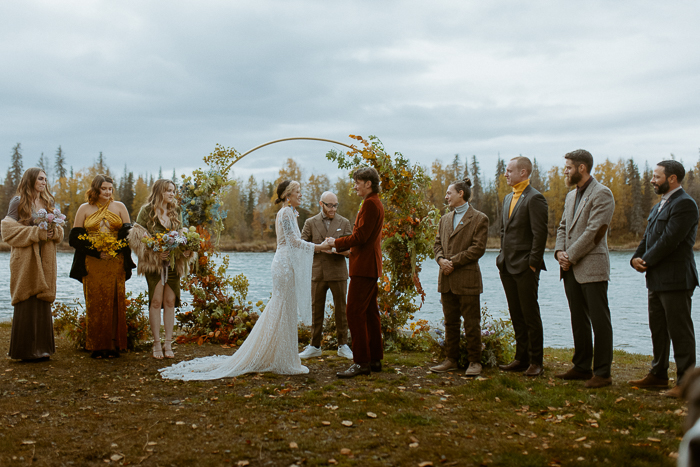 Brandon and Kristyn blended their eclectic style into an absolutely gorgeous Wes Anderson meets vintage romance Cusack's on the Kenai River destination wedding. Their big day was just as much about the rich autumn colors, bold retro statements, and playful handmade details as it was about creating a wedding that represented who they are as individuals and as a couple.
Surrounded by enchanting scenery that included everything from blue-tinged glaciers, roaring rivers, and dense forests, their ceremony was set right on the banks of the Kenai River. They added a touch of whimsy to the outdoor space with mismatched velvet furniture and a round arch with wild florals by Frenchie's Floral Design that perfectly framed the couple. And to add their own unique spin on the ceremony, the couple danced down the aisle and included their fur babies in the festivities.
Their tented reception on the lodge's front lawn was just as fun. From the colorful dinnerware and tablescape to the DIY fishing flies napkin rings and photo wall with framed photos of the couple—the vintage nods and handmade touches continued throughout the party. Even their paint-stroked wedding cake by Midnight Sun Cakery looked like a delicious work of art!
As if that wasn't enough, the couple showed off their one-of-a-kind style in their wedding day attire. The groom looked dapper in an amber-colored suit that perfectly matched the bride's romantic vintage-inspired Galia Lahav dress with dramatic bell sleeves. Running with the gem tones and playful textures, the rest of the wedding party pulled off their own unique looks. Scroll through these dreamy images captured by The Hitched Hiker and get inspiration for your own colorful and quirky destination wedding.
The Couple:
Kristyn and Brandon
The Wedding:
Cusack's on the Kenai, Soldotna, Alaska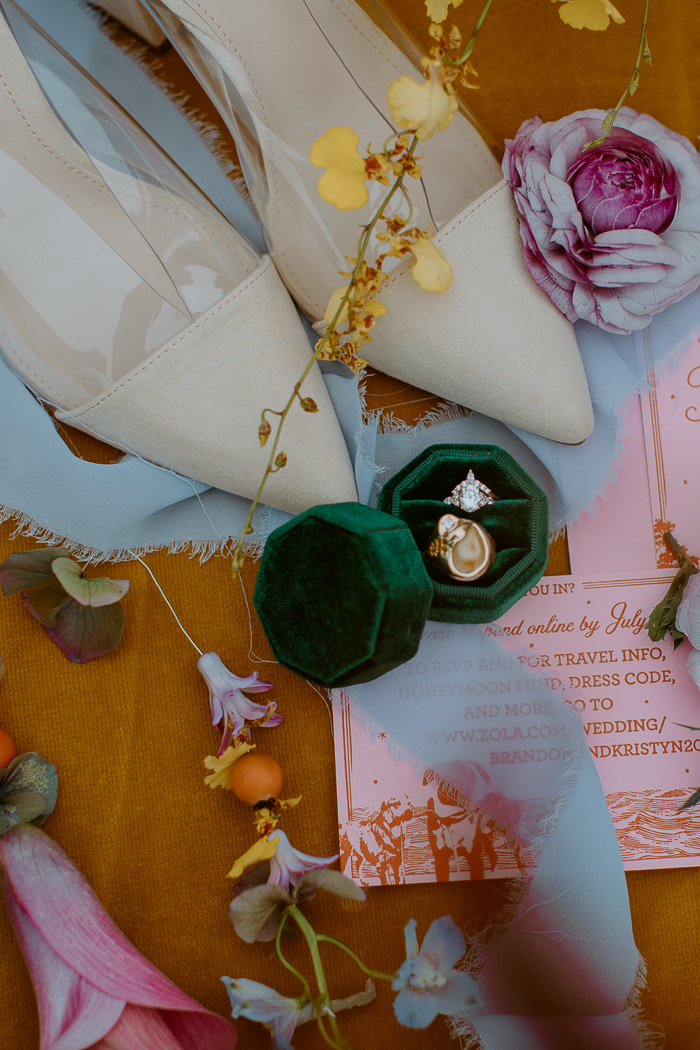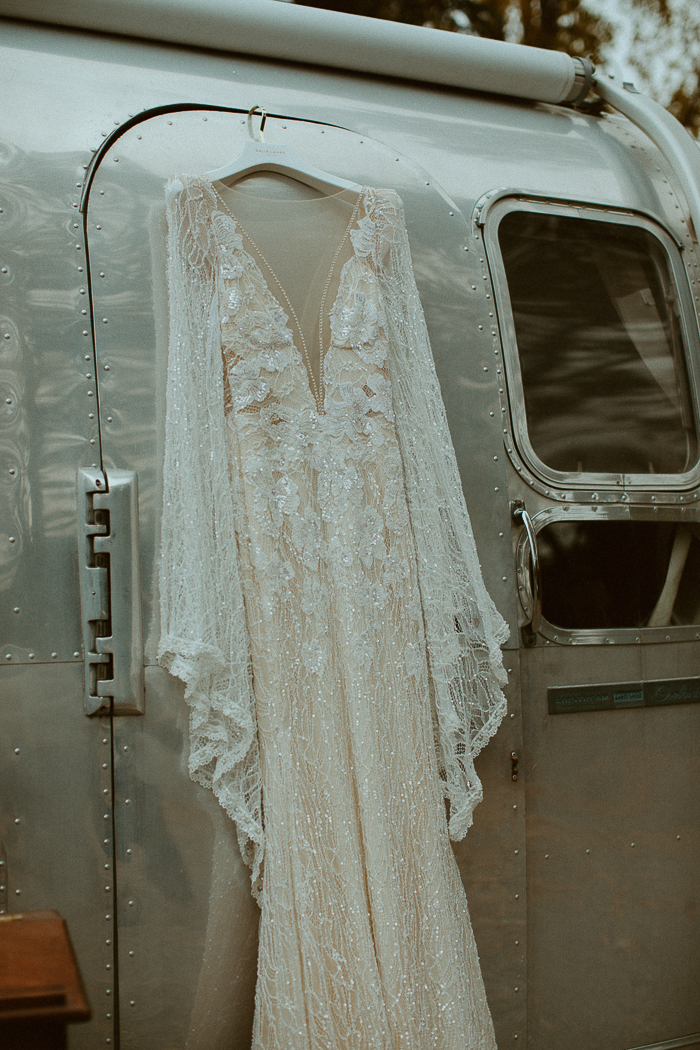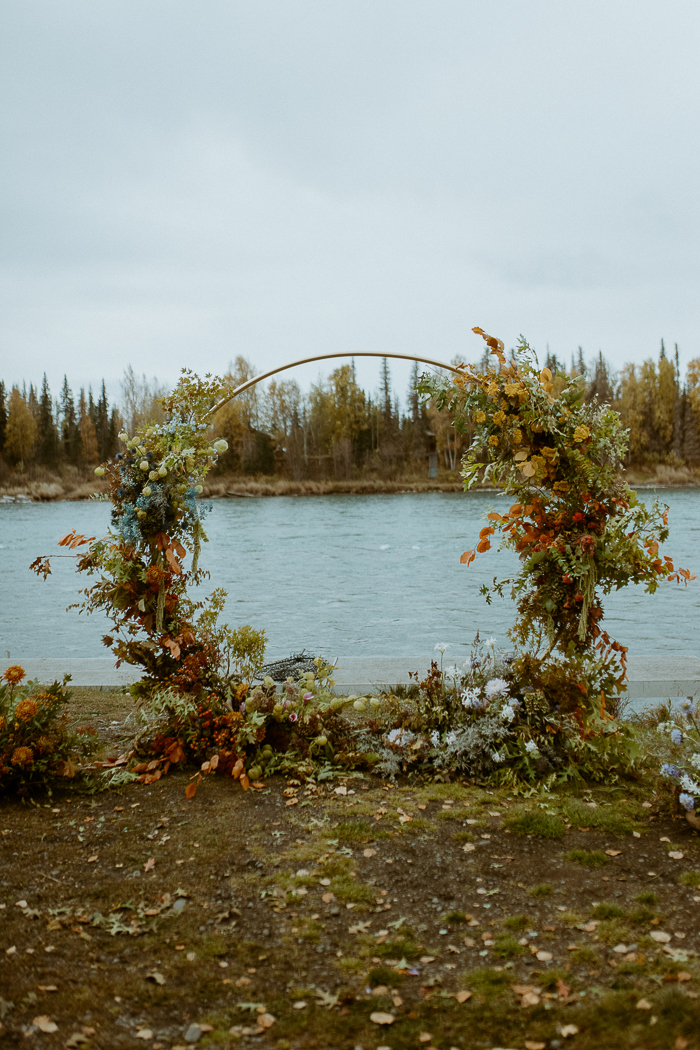 Why They Chose To Get Married At Cusack's On The Kenai
We picked Cusack's on the Kenai because it's where we had one of our first dates and where Brandon proposed, so it was only appropriate to get married on the Kenai River. We booked the lodge for four nights, so we got to spend the whole weekend with our guests. Highly recommend making a whole weekend of it!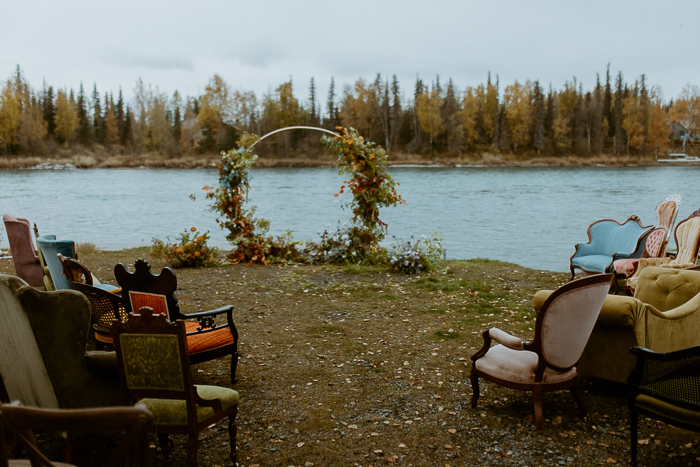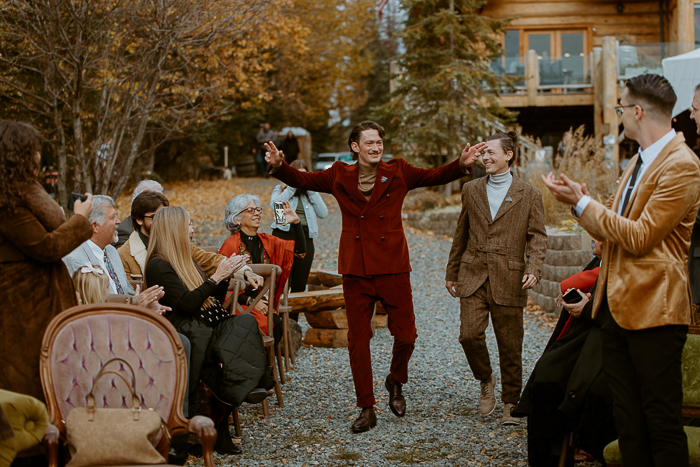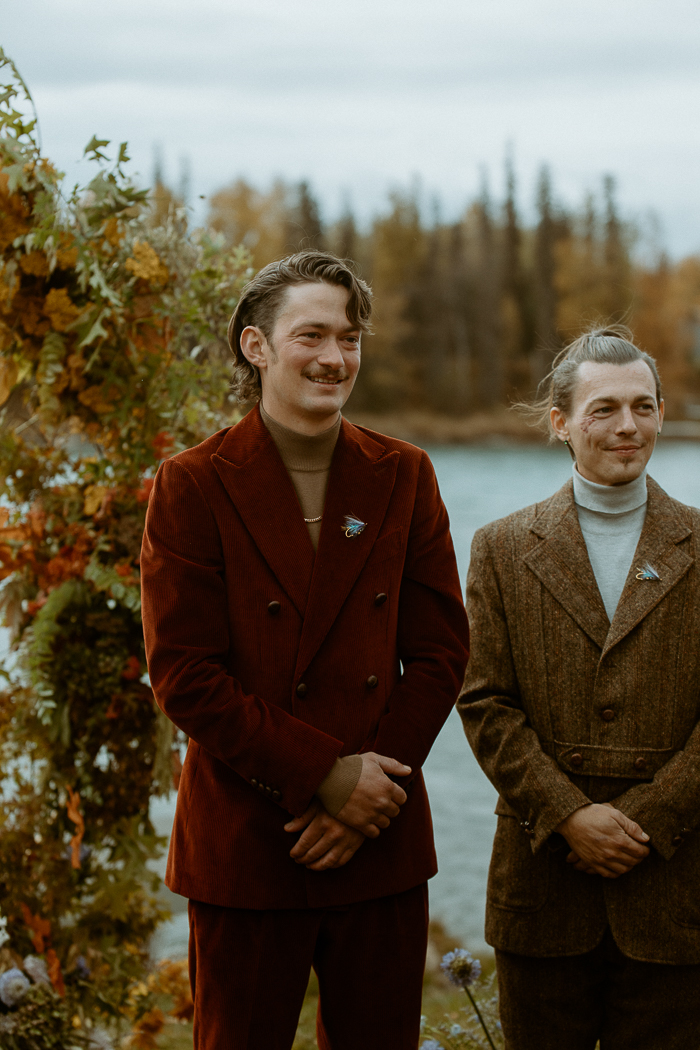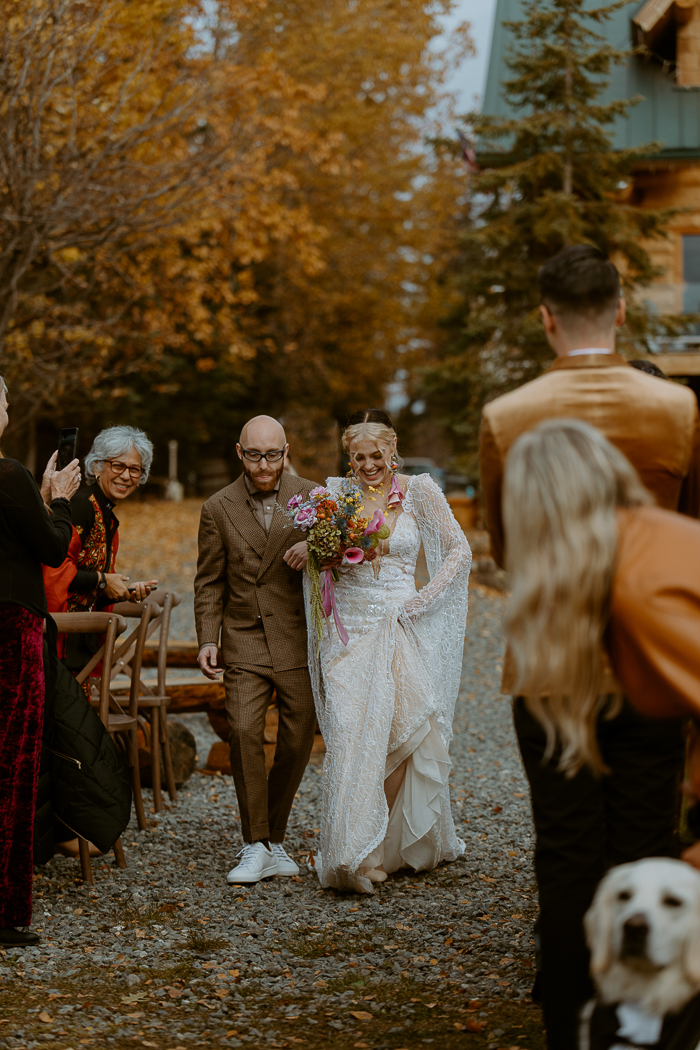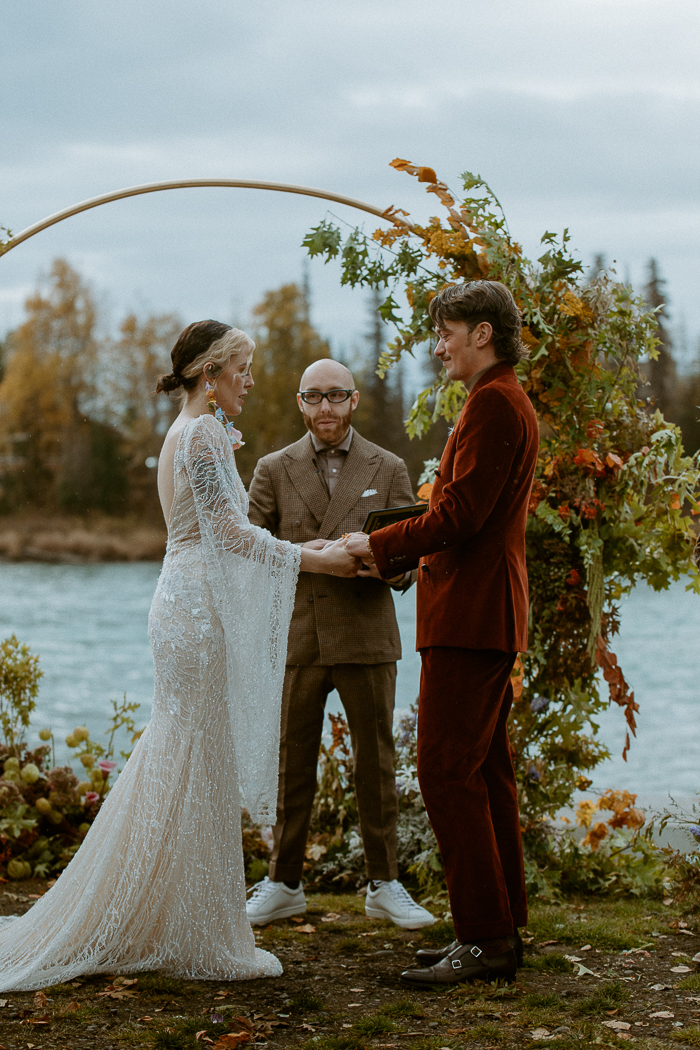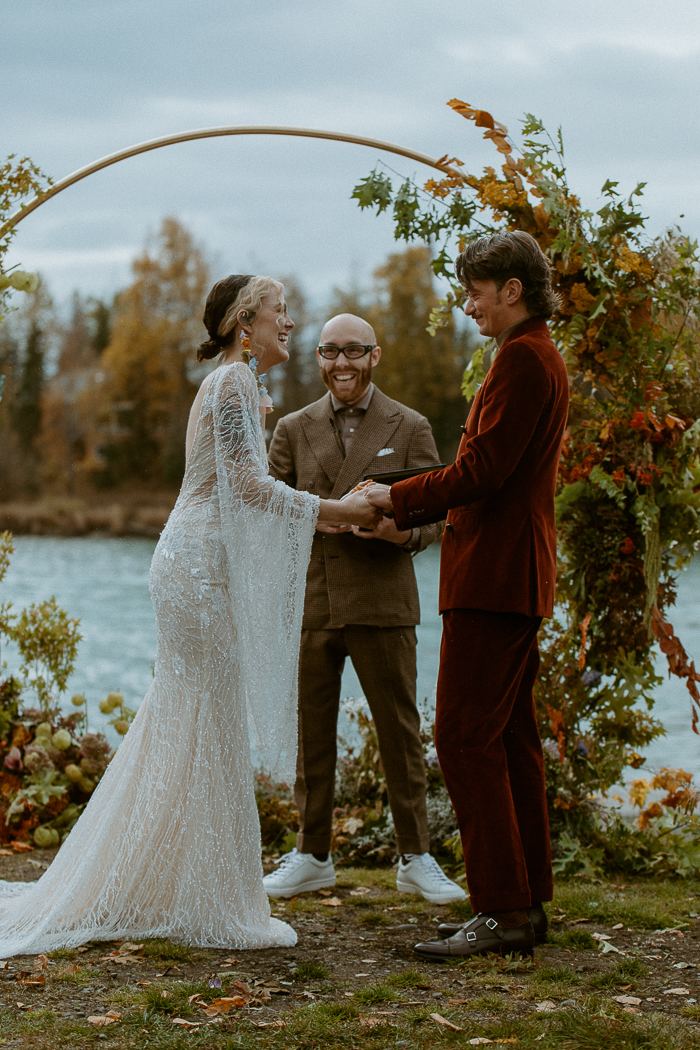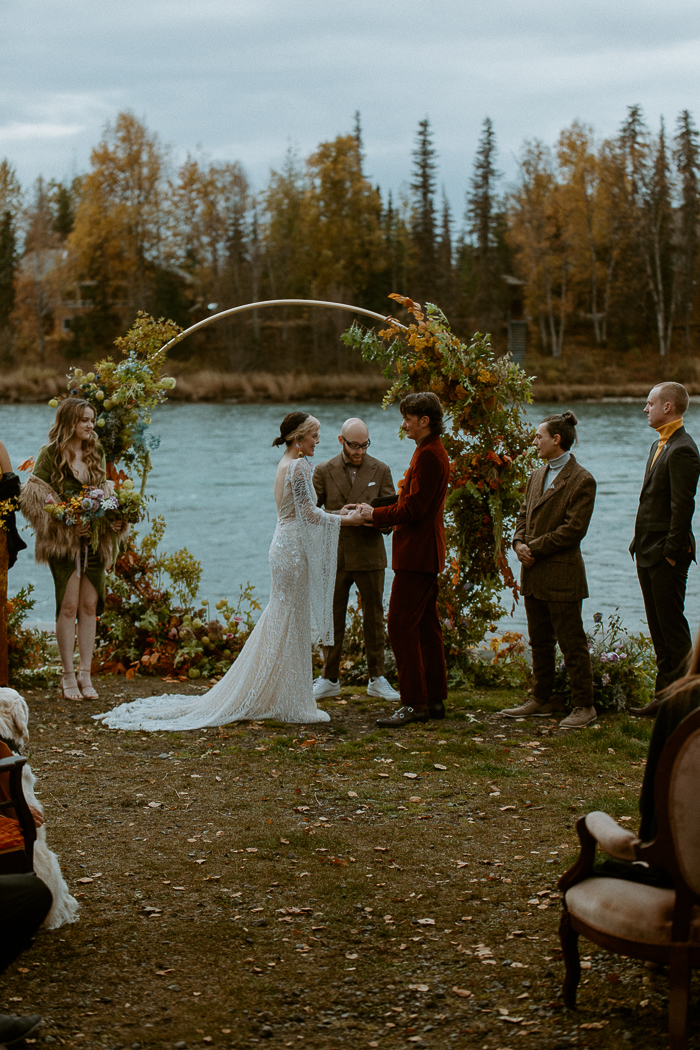 Vintage Ceremony Decor
The most important part of the ceremony design was mismatched chairs and wild florals. We were lucky to find an amazing rental company Wild Poppy Rentals, for beautiful vintage chairs and a magical florist Melissa Garcia Johnson to really make the vision come to life.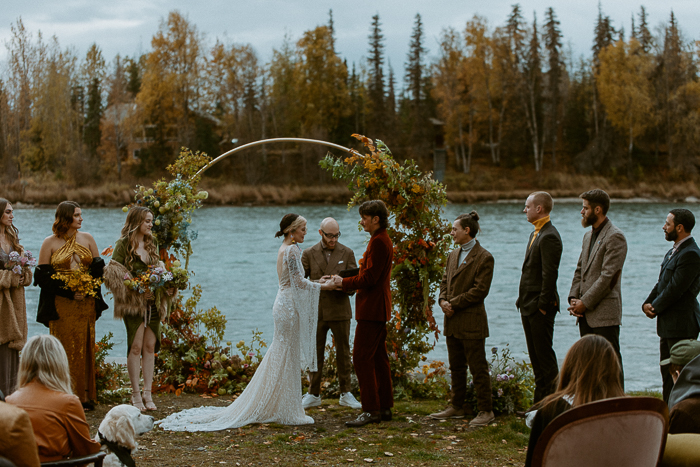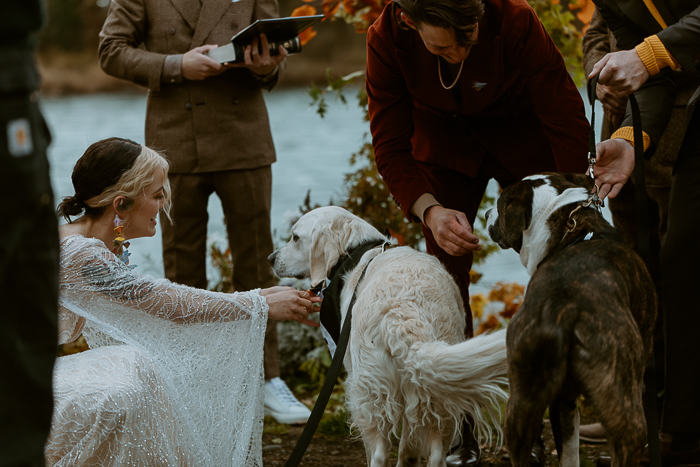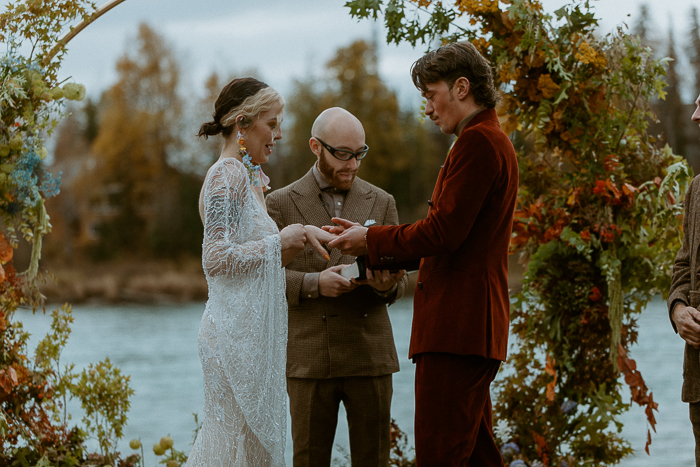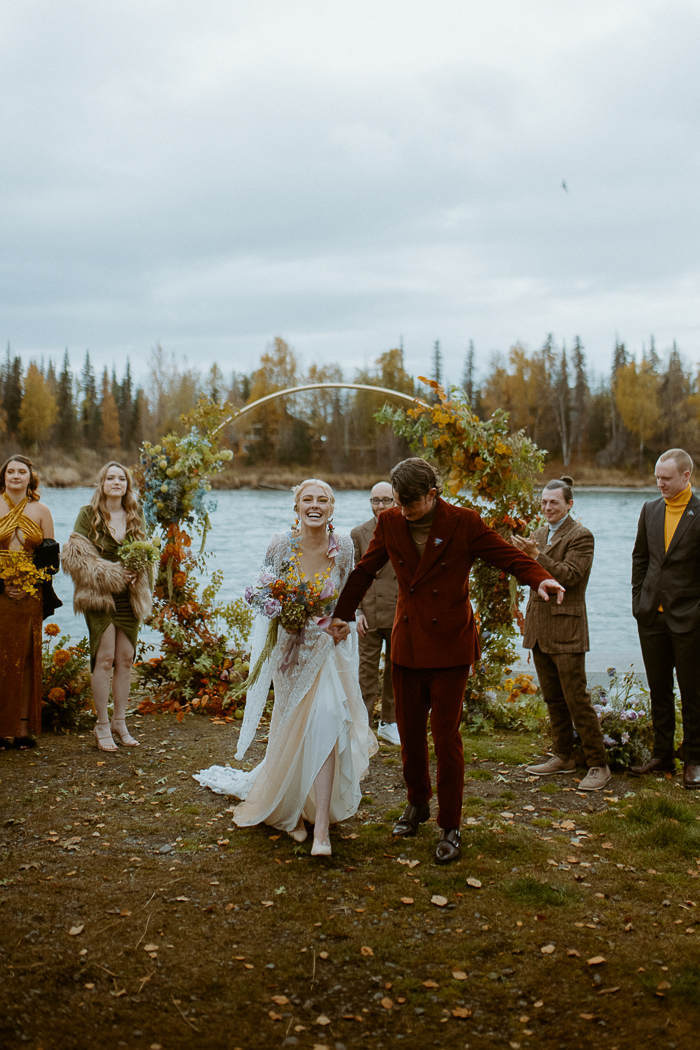 The Most Memorable Moments Of Their Kenai River Destination Wedding
Some highlights of the day include dancing down the aisle to my best friend, watching all of our loved ones band together to set up the day, the heartfelt and raw speeches, and of course, the liquor-induced evening shenanigans.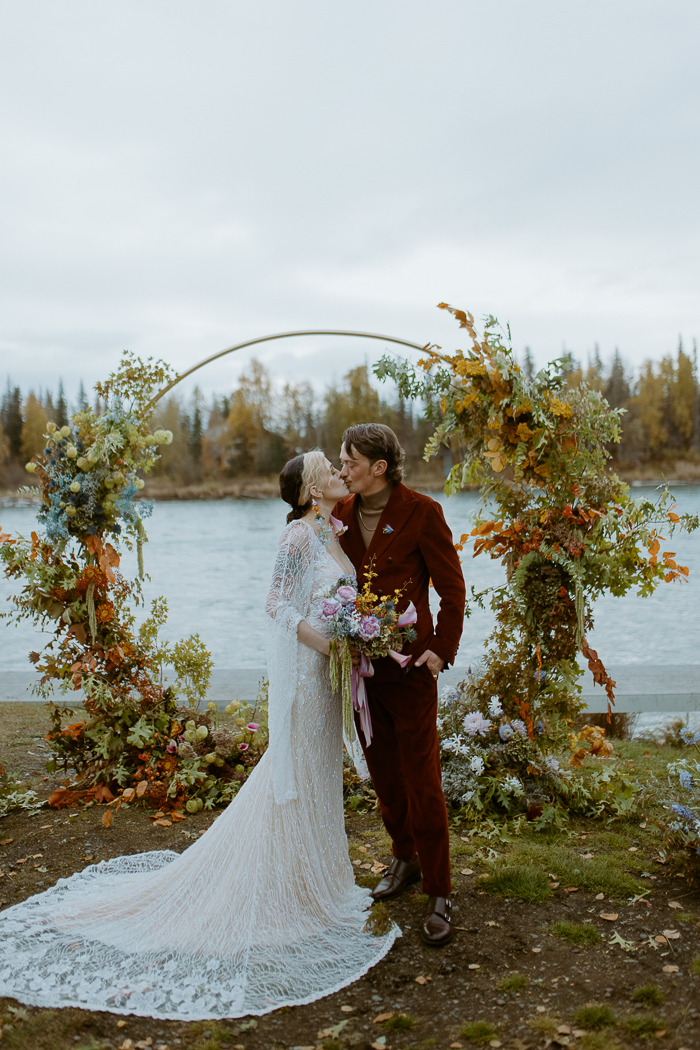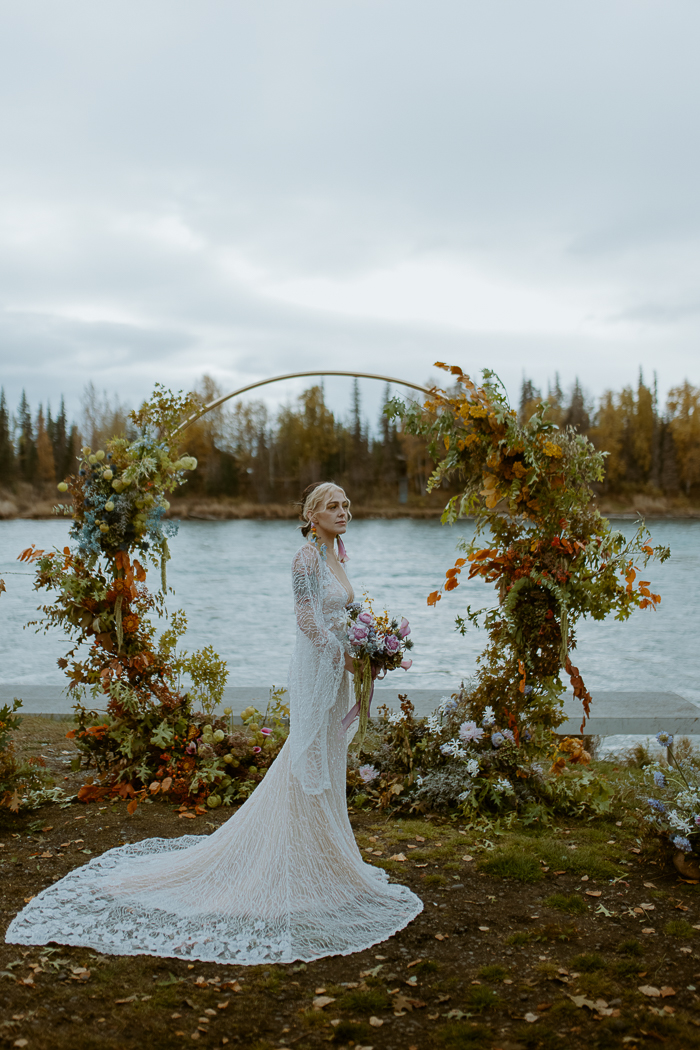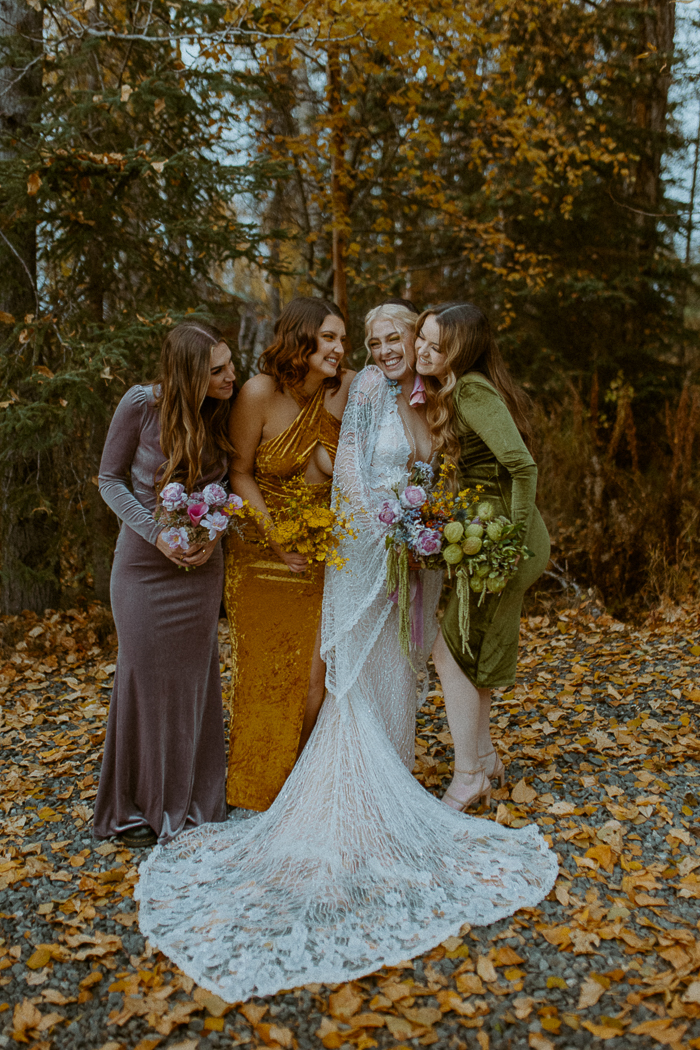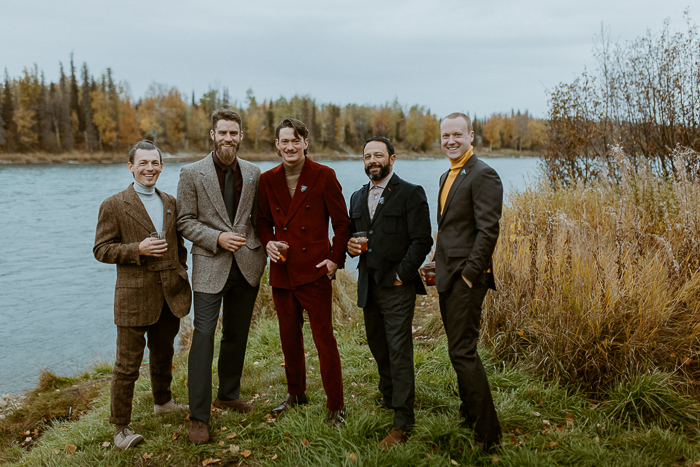 Wedding Planning Advice From The Newlyweds
Make it about your love story–that was the guiding light in all of my planning. Every little detail represented a part of who we are as individuals and as a couple. Also, have fun– it goes way too fast to be stressed.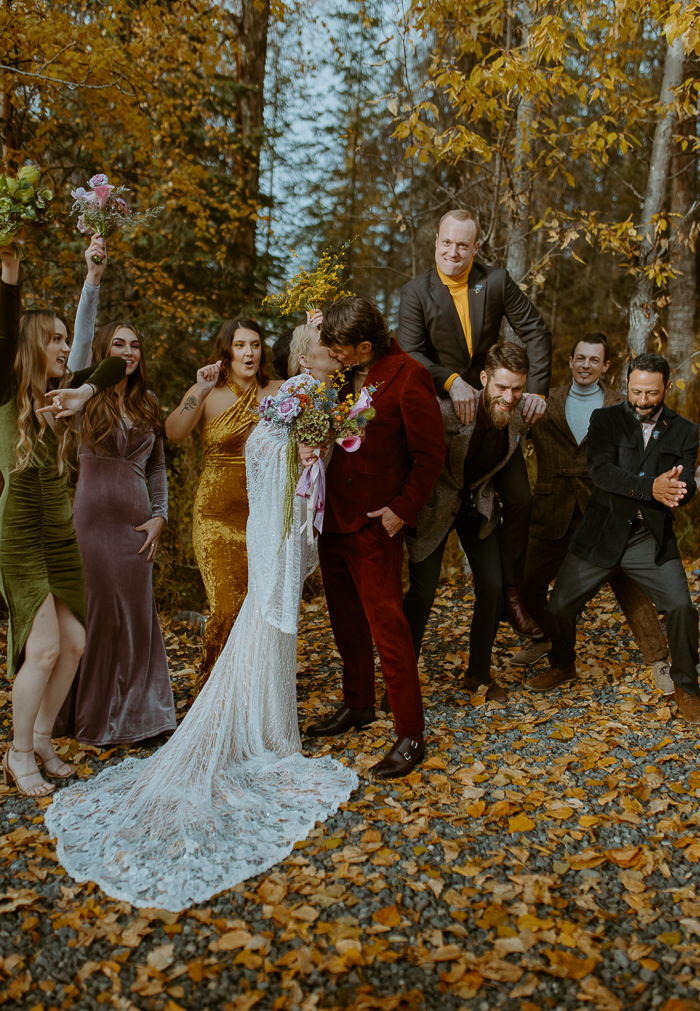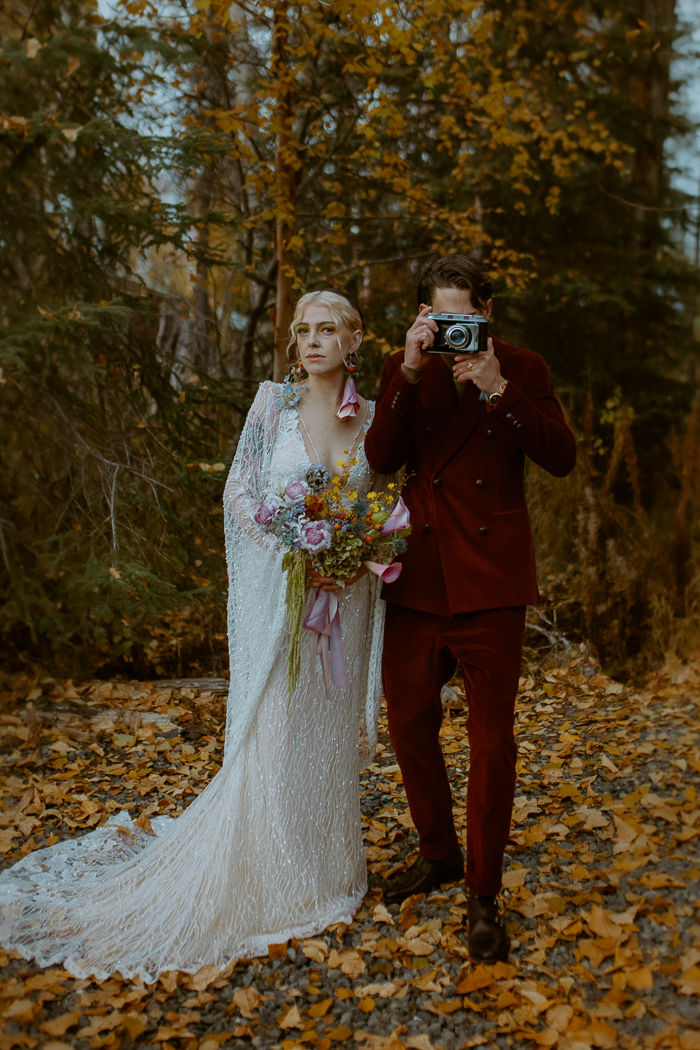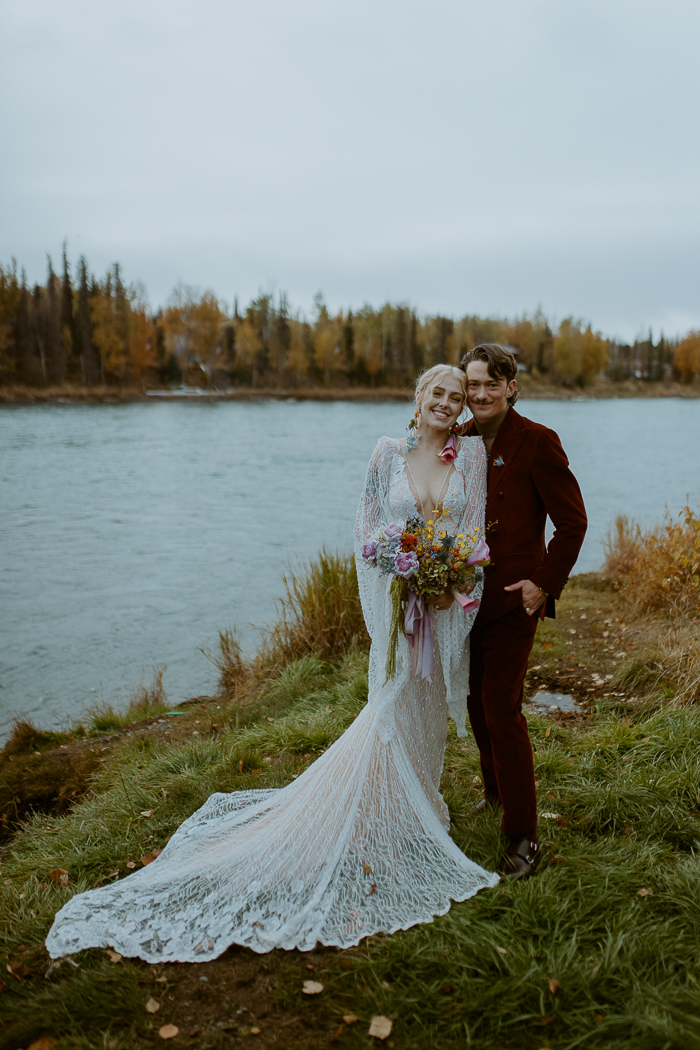 DIY Wedding Details
The biggest DIY detail was the photo booth. I used a big wood crate from a shipment we got. Brandon disassembled the walls and reconstructed it as a photo booth, to which I then applied the wallpaper. I thrifted vintage frames and put our engagement photos in them for a gallery wall along with other special wall decor. The fish taxidermy and fishing net on the wall are my dad's from my parents' honeymoon.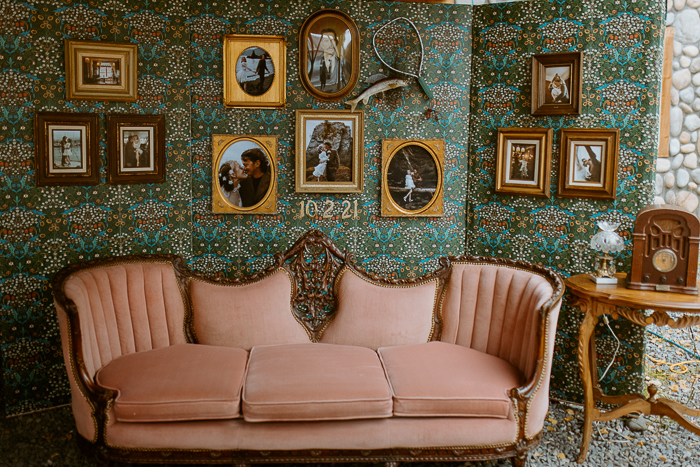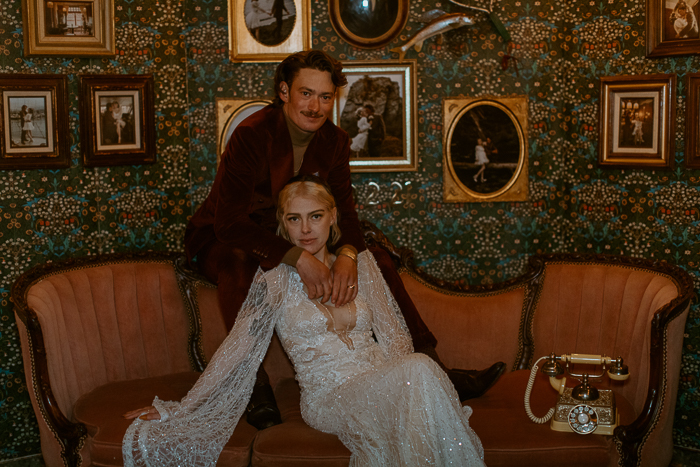 An Unforgettable Kenai River Destination Wedding
The turnout was more than we expected, considering it was a destination wedding for most of our guests. The love that filled the air that day makes me proud to have so many beautiful people in our life. It was a unique celebration that all of our guests would always remember.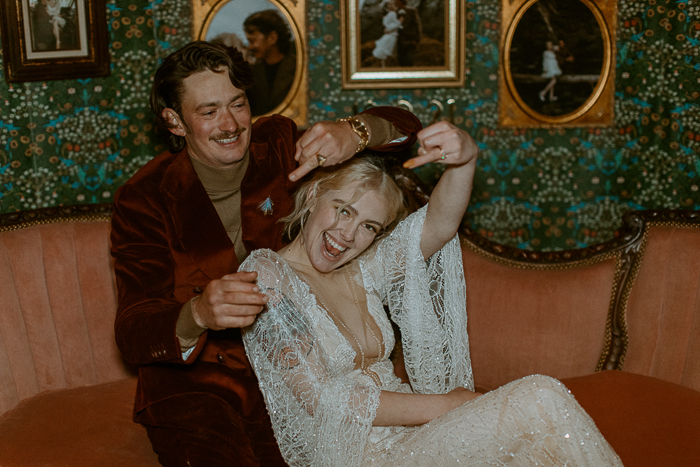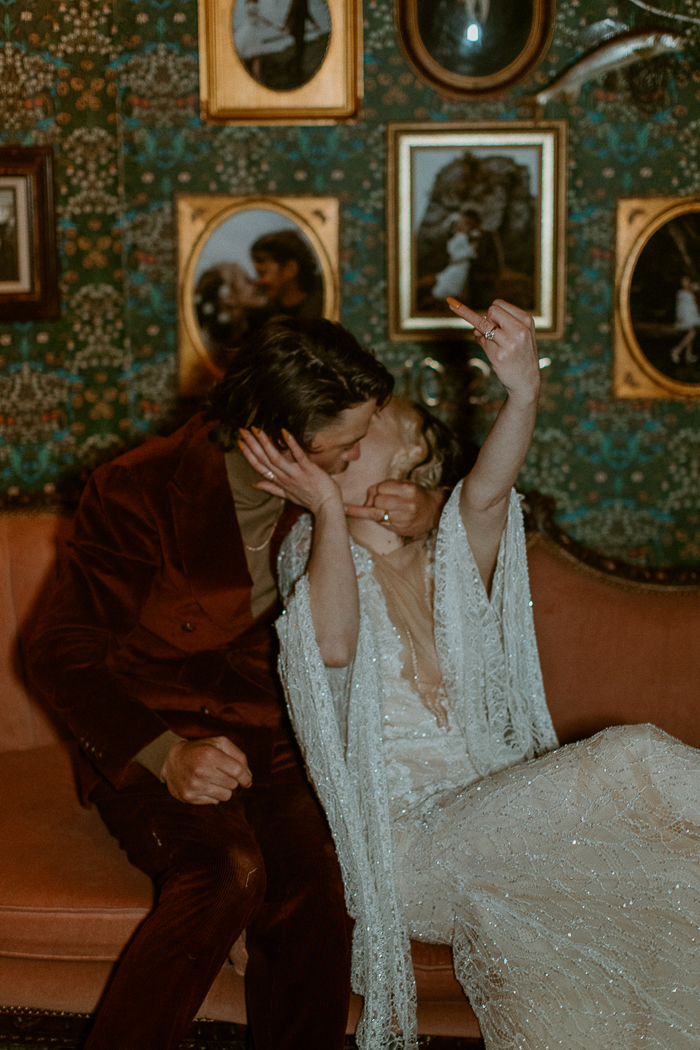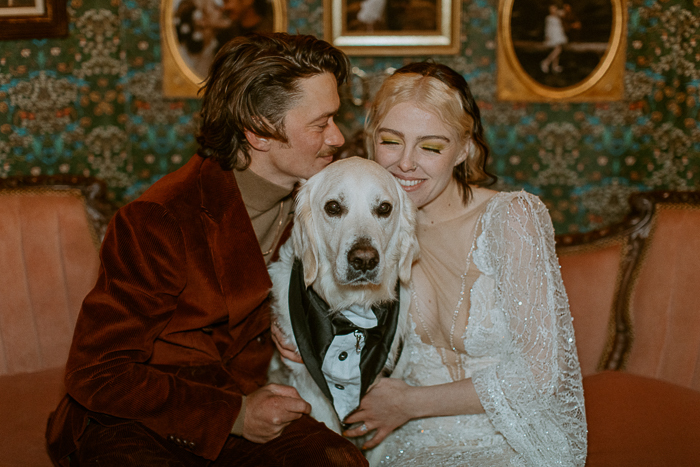 Congratulations to Brandon and Kristyn on their vintage inspired Kenai River destination wedding. And many thanks to The Hitched Hiker for capturing every dreamy detail and beautiful memory of their amazing day!
It's often the unexpected details that will make your big day unforgettable. Don't be afraid to skip tradition or choose an alternative yet meaningful venue or a quirky forward-thinking theme. Your wedding is yours, and it should reflect you and your partner in every way possible.