Cathy and Noel's delightful Irish wedding at Glengarriff Lodge is full of vintage eye candy for your Monday morning! With colorful, printed retro bridesmaids dresses, lace doily-covered hay bales, and one of the most beautifully adorned ceremony arches we've seen to date, the pretty details were abundant during the DIY garden wedding. Of course, what made the day most extraordinary were the sweet smiles and loving looks shared by Cathy and Noel on their wedding day, all captured effortlessly by The Campbells!
The Couple:
Cathy and Noel
The Wedding:
Glengarriff Lodge, Cork, Ireland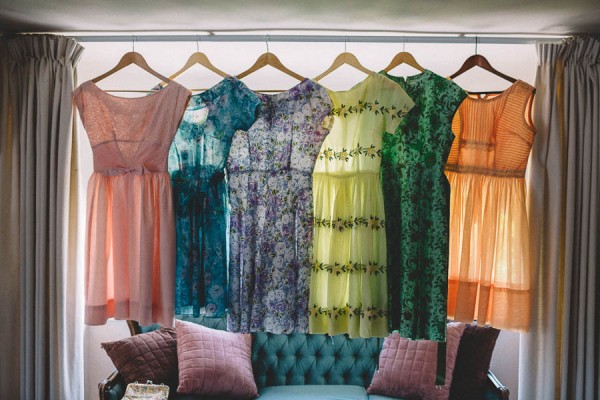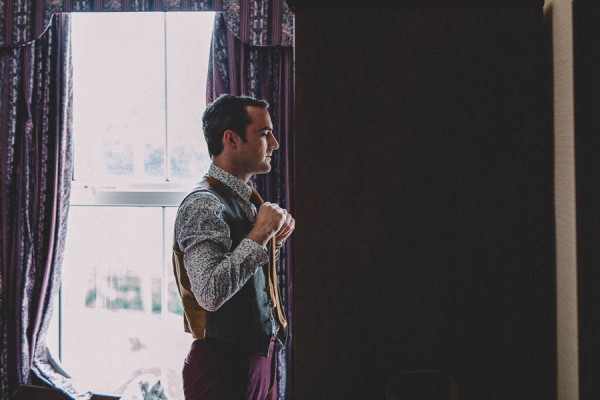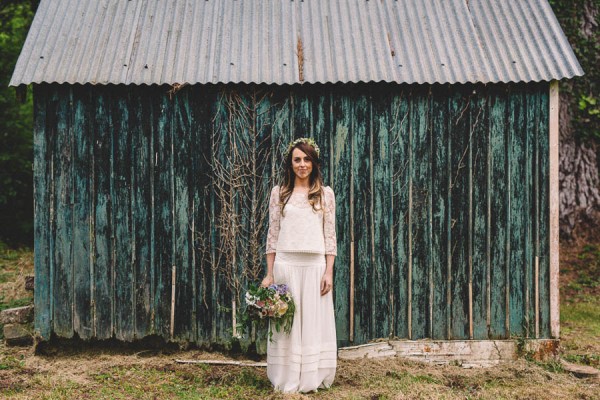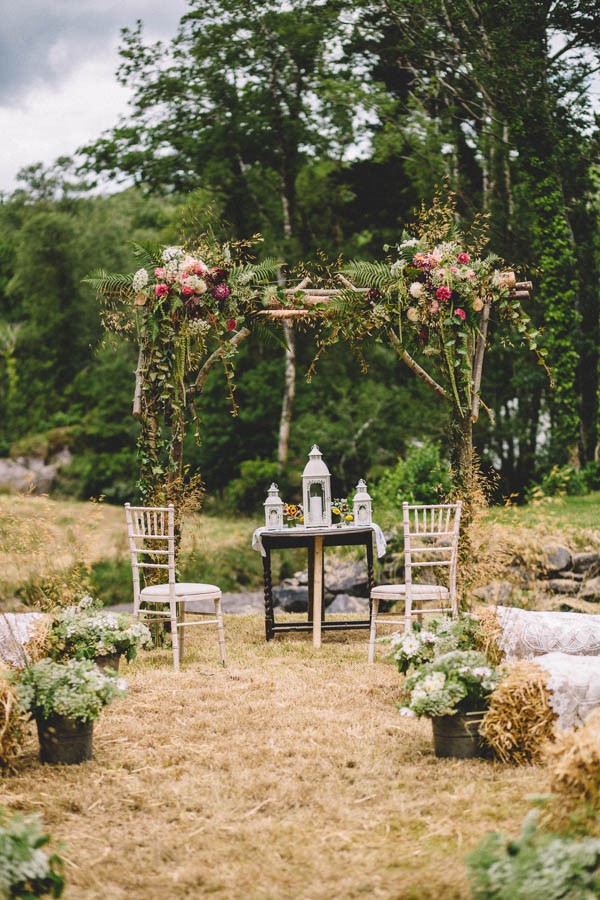 It was easy to decorate with such a canvas. I made the bunting, my dad built an flower arch and lemonade stand, we got old doors as tables, sourced some hay bales, made wooden signs, my brother took care of the lighting & made the lighting arrows, my friend Laura designed the invites and Noel's mother made the cake. Everyone chipped in to help on the lead up with all the décor so we had a fun two days setting up beforehand.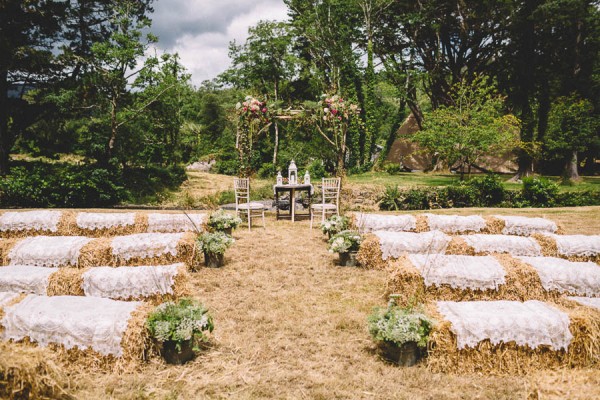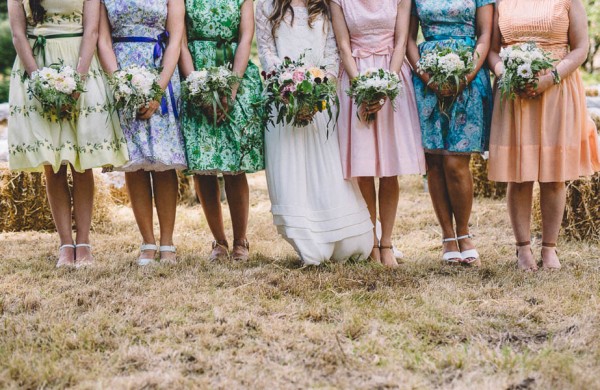 I knew with a garden wedding that I wanted my dress to be simple and comfortable that I could wear flats with, I bought the dress from French designer 'Laure De Sagazan'. It was so light and easy to move in. All the bridesmaids wore garden dresses in different colours – the only time I saw them all wearing them together was the morning of the wedding – so luckily it worked!I made them all a matching bag for their individual dresses which looked cute.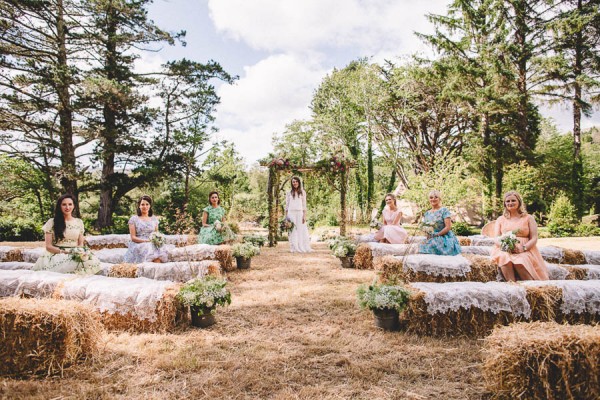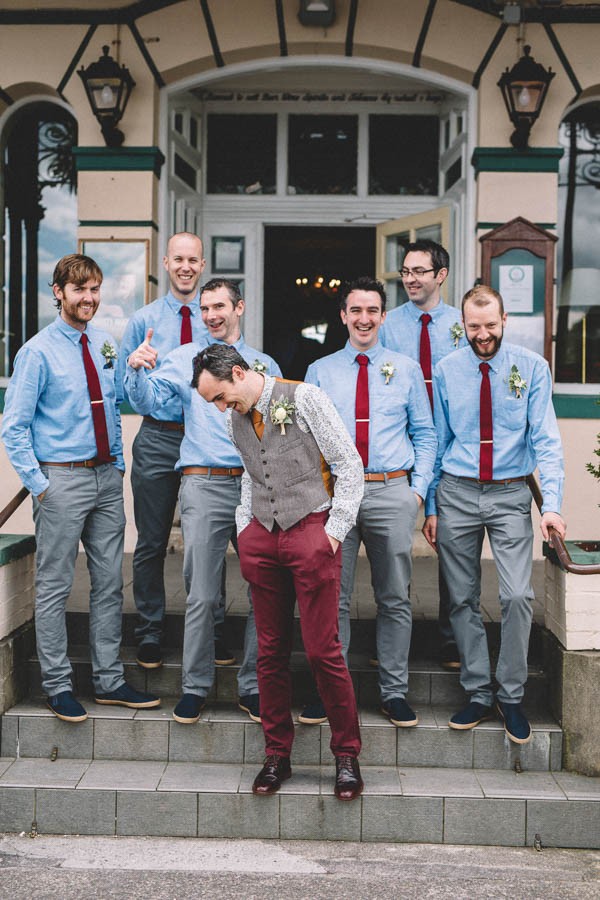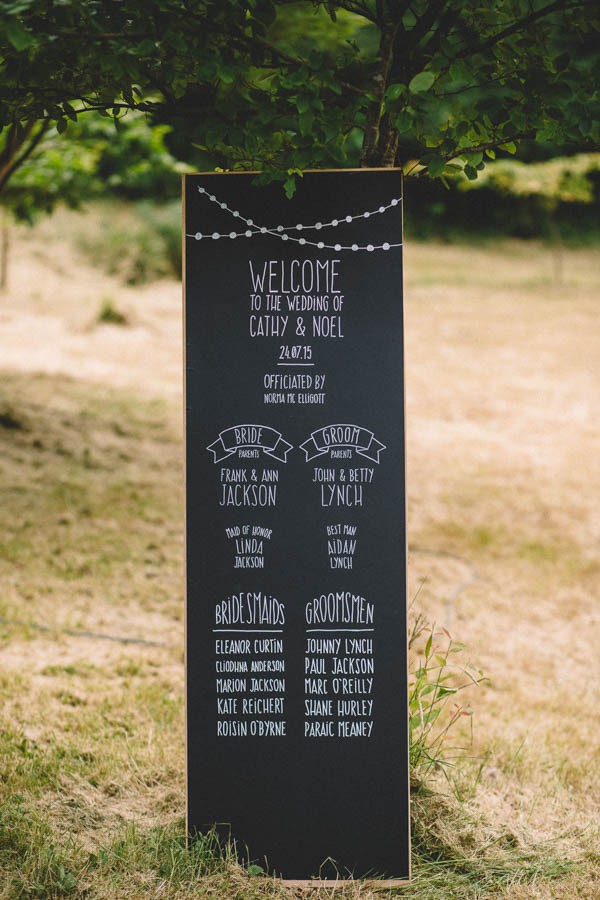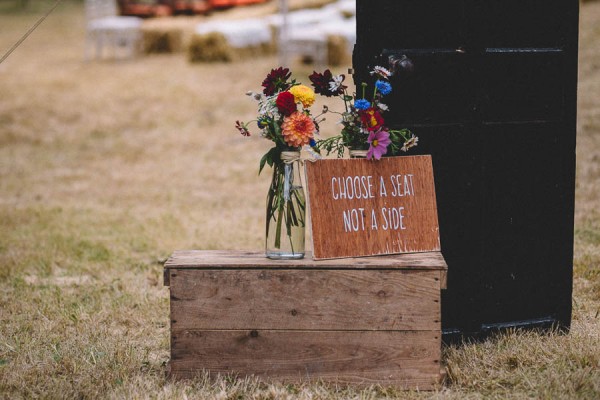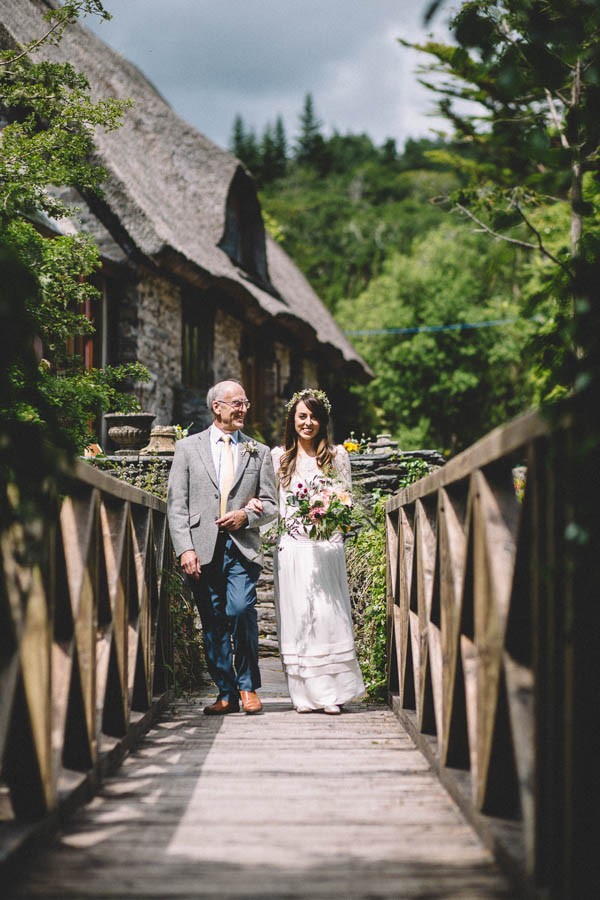 The ceremony was my favourite part of the day. Walking down the garden and seeing Noel waiting along with the friends and family who we cherish gave me such butterflies. The ceremony was beautiful, the live music, friends and family reading poems and reading aloud our own personal vows. I couldn't stop smiling and to top it all the sun was on our side and shone all day outside. (Rare in Ireland – even in the summer!)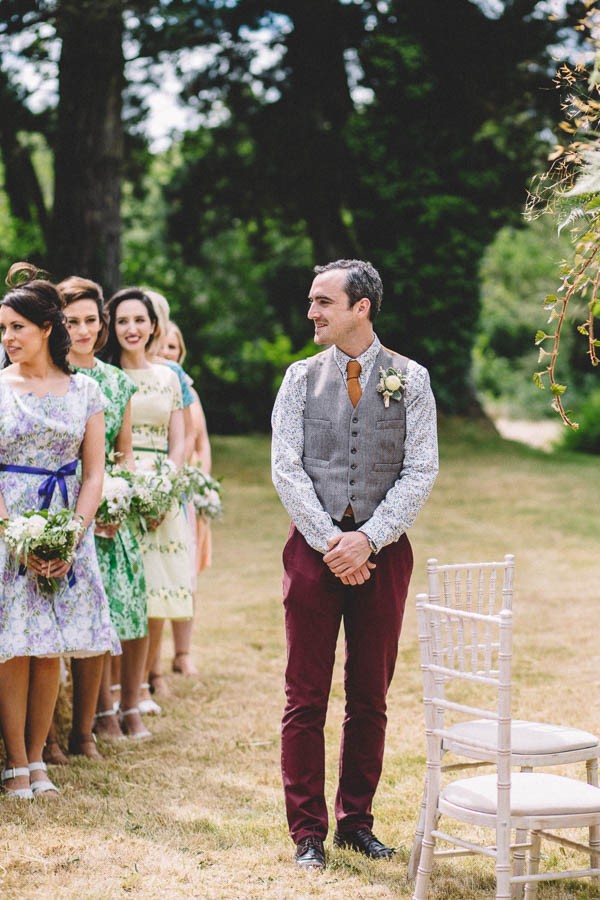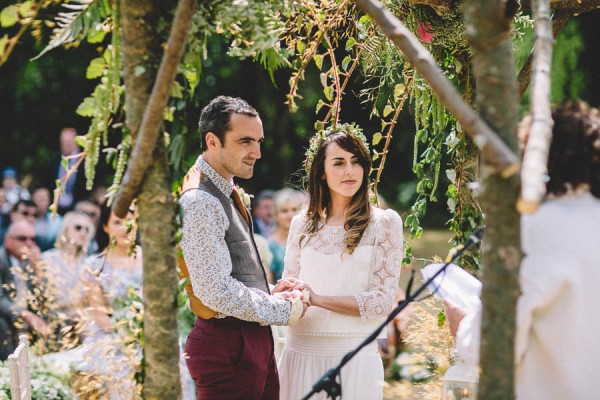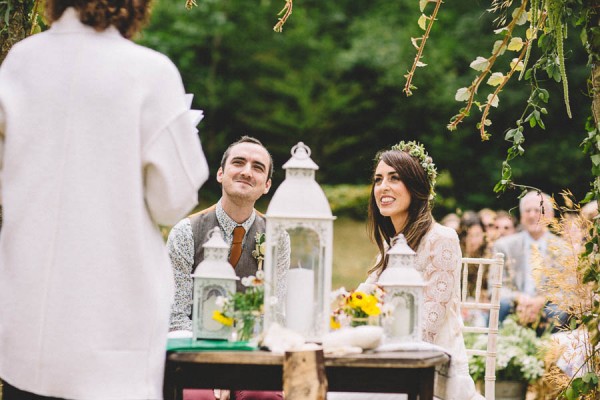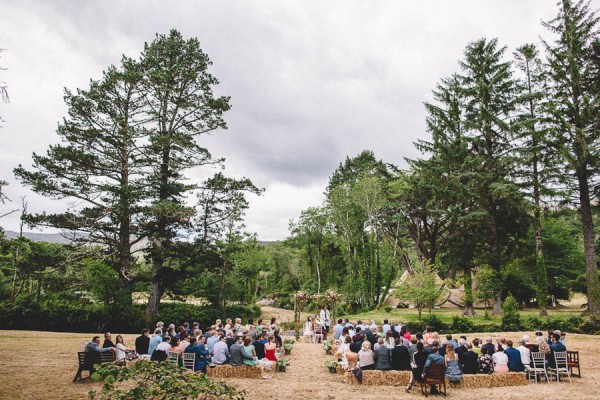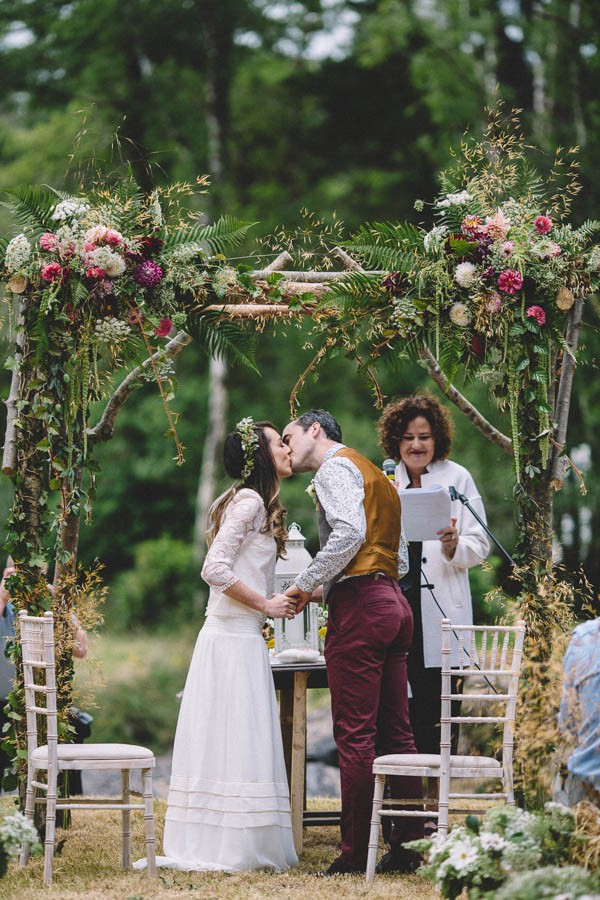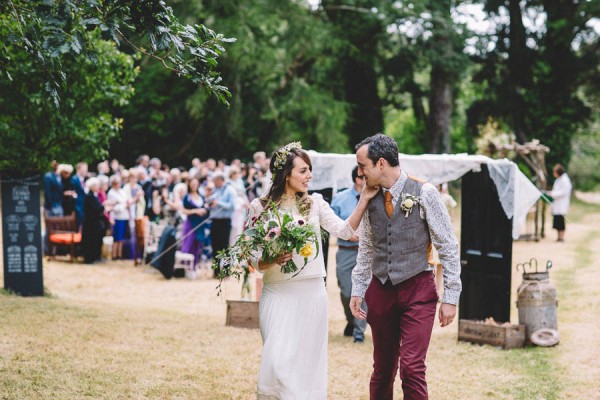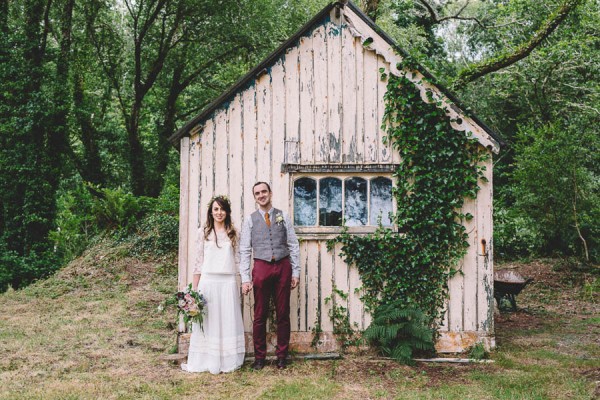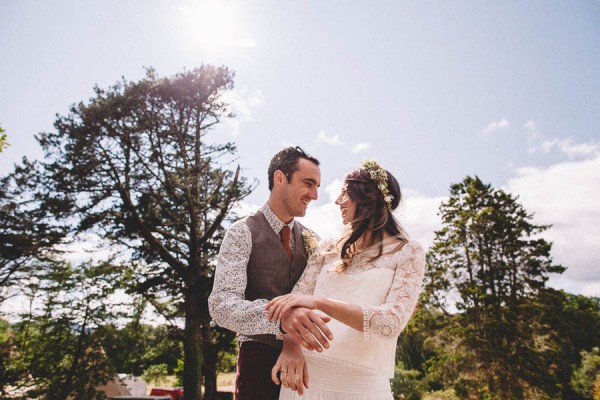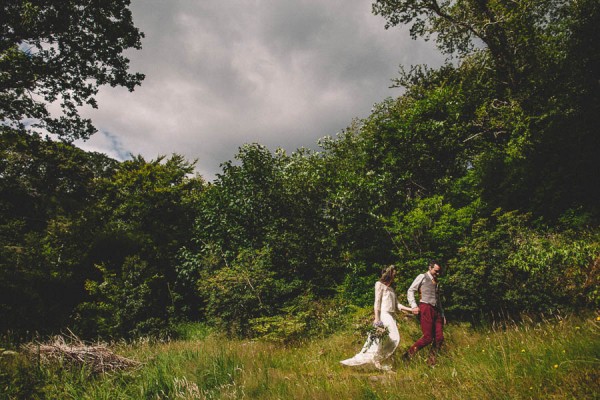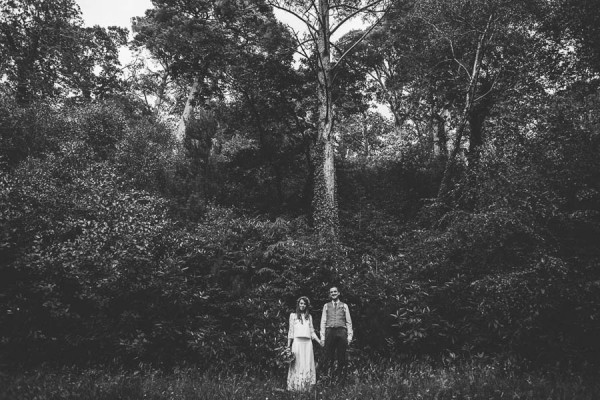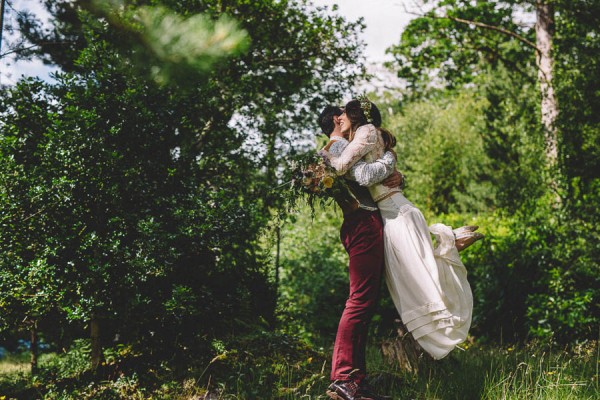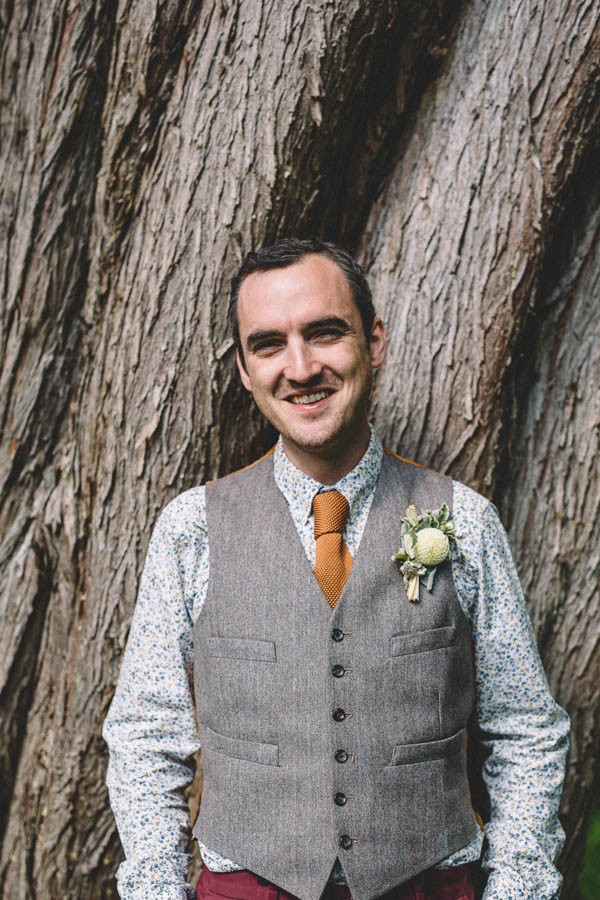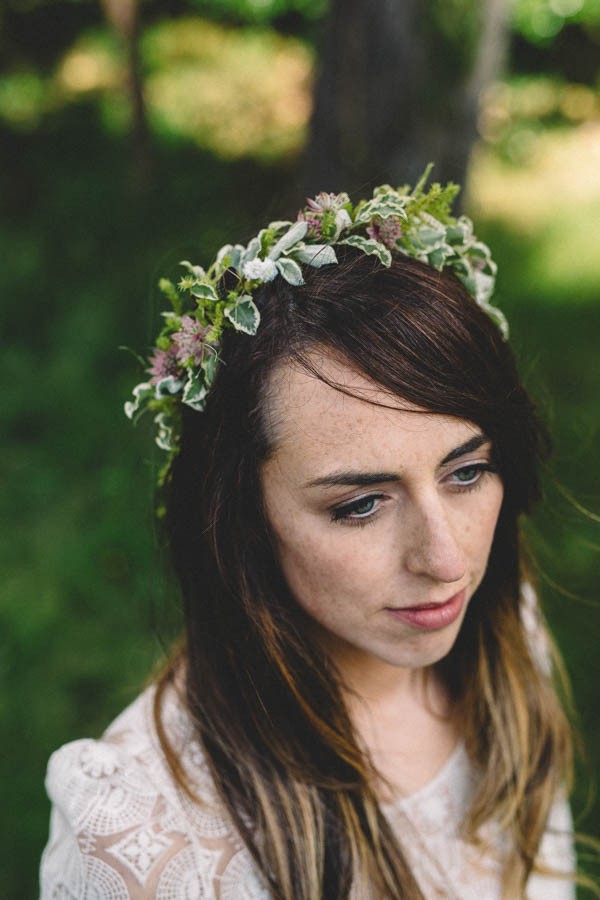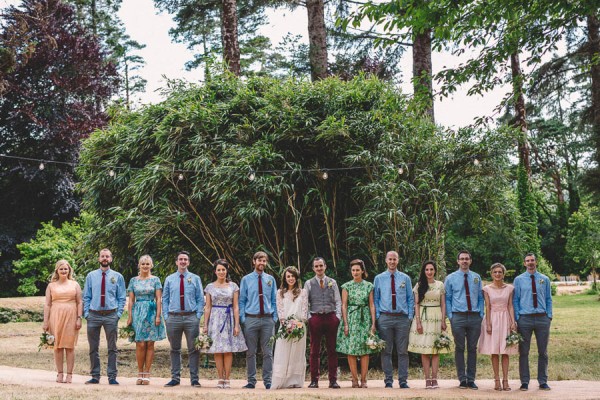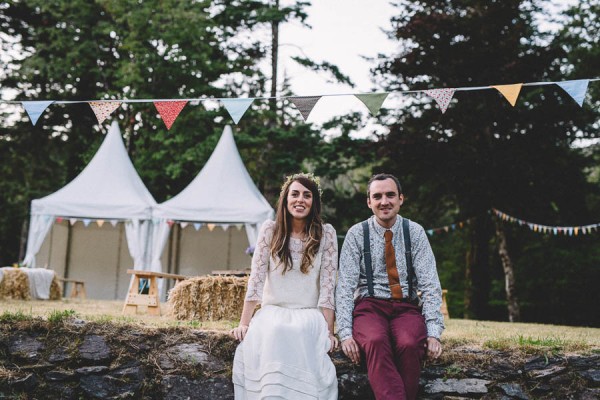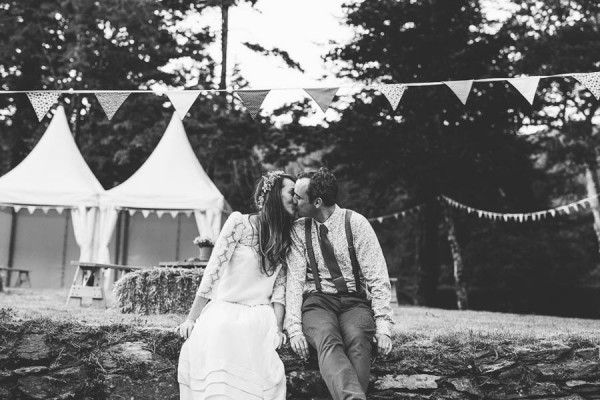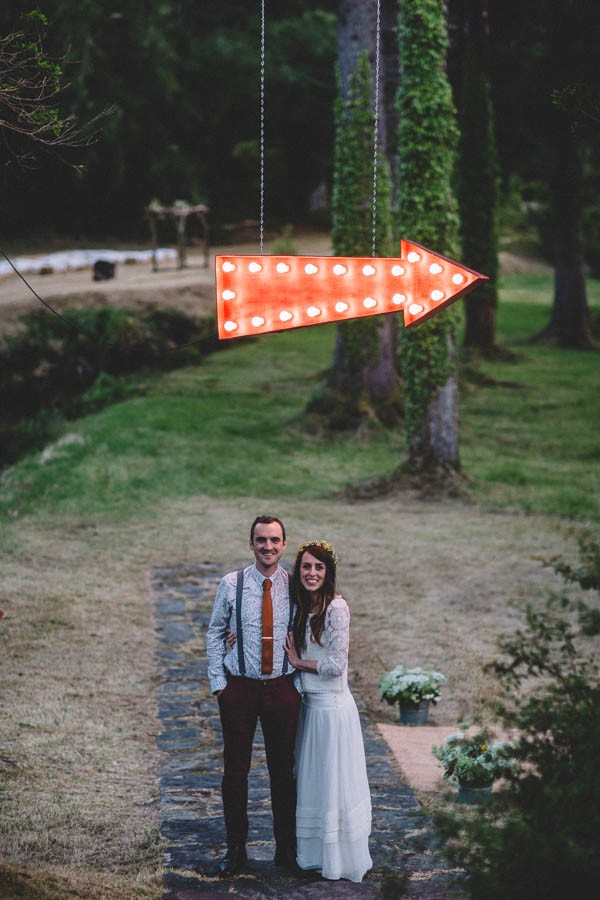 We wanted a relaxed, casual and simple wedding day that we could enjoy for ourselves. We both love the outdoors and while risking the weather in rainy Ireland we planned a garden wedding in Glengarriff, West Cork. We stumbled across a charming old hunters lodge surrounded by woodlands which when we saw in person fell in love with – it was so enchanting. So we booked the lodge for a week and planned the wedding around the woodlands. We hired tipis, caterers, catering tent, catering staff and toilets so it was a real DIY wedding!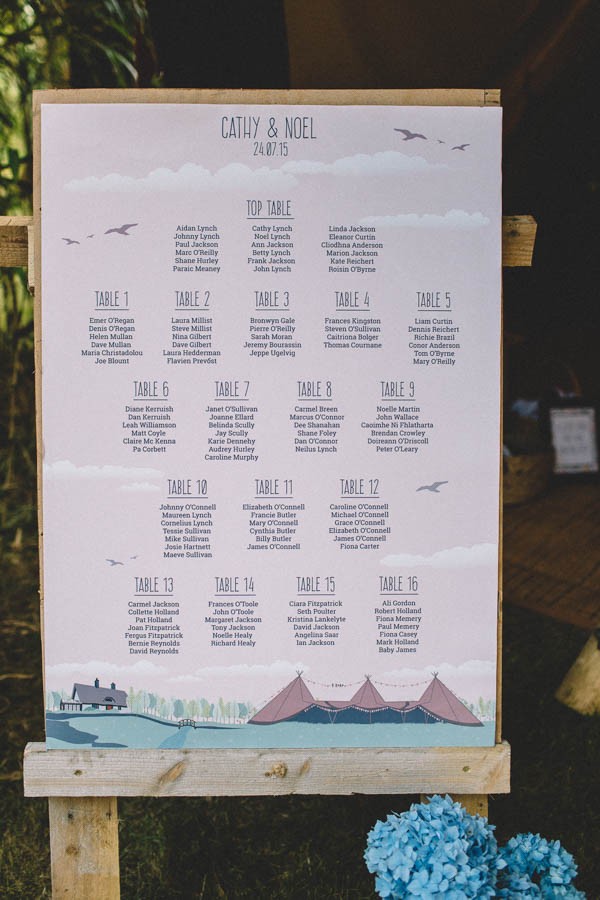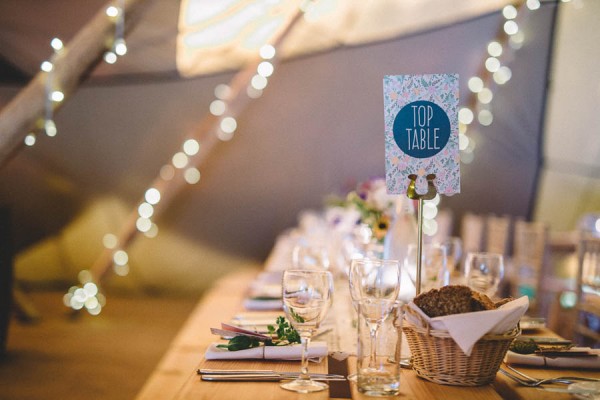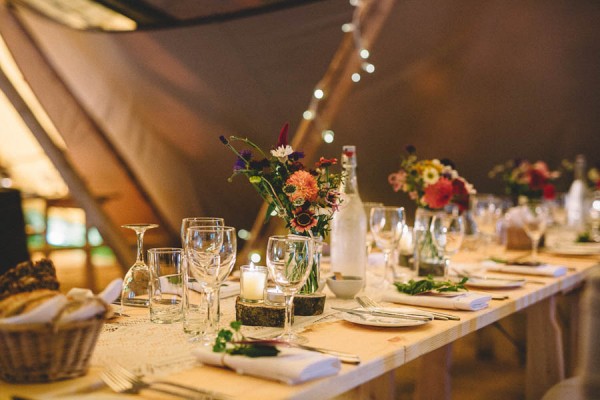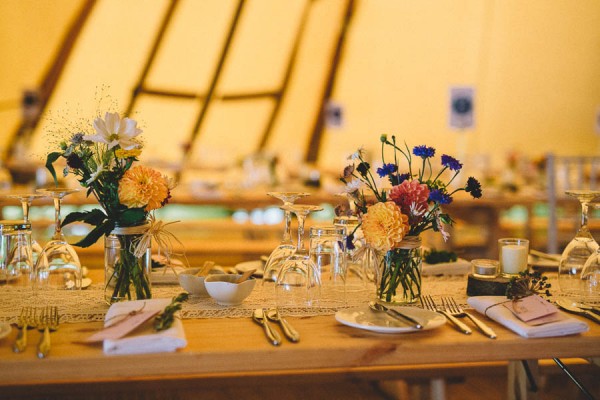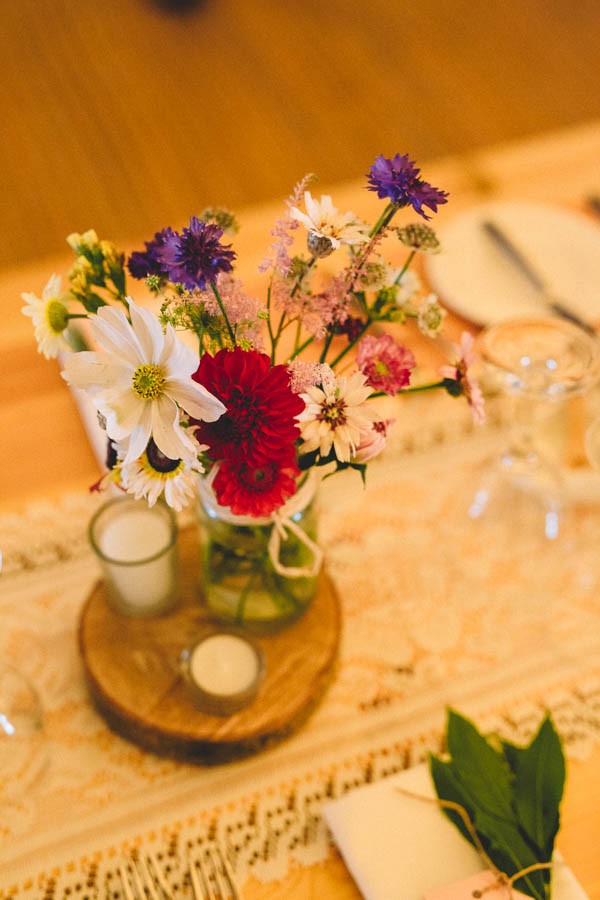 A big thanks to The Campbells for sharing Cathy and Noel's delightful Irish wedding with Junebug! For more vintage wedding inspiration, check out Maggie and Joseph's retro Missouri wedding on the family farm.