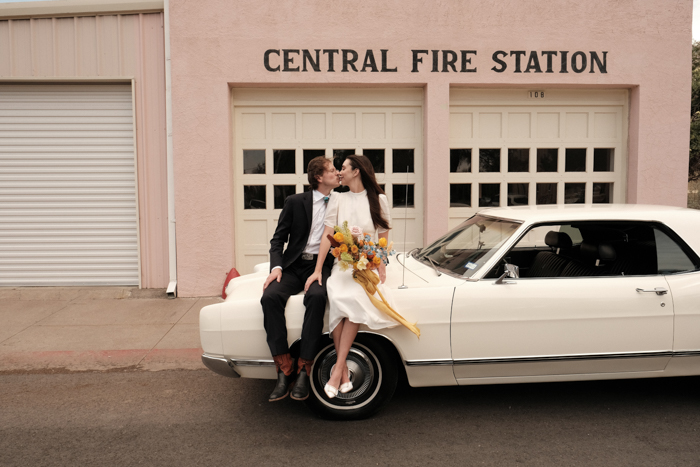 With its eclectic mix of minimalist art and culture, it's easy to see why Blaine and Owen fell in love with Marfa over their several trips there together. And when the time came to tie the knot, the pair wanted to share the same unique experience with their loved ones. On top of their venue's wanderlust vibe, they combined western charm, desert festival feels, and a touch of disco. Their El Cosmico wedding became the spot for a totally cool wedding weekend.
Right from the start, the couple made a statement by driving to their courthouse ceremony in a vintage car. Over the next two days, they welcomed friends and family with a backyard chicken bingo and a pool party. They ended the weekend with a bang, hosting a cosmic cowboy, meets boho chic-themed reception complete with teepee tents, show-stopping floral arrangements in a gorgeous desert color palette, and glittery disco balls.
If you think the funky aesthetic can't be topped, wait until you see their stylish wedding attire. Blaine and Owen really set the party tone with their three outfit changes, and it's definitely a must-see! Want to see more of this campy and fun-filled desert affair? Keep scrolling and gush over these photos captured by Lauren Apel.
The Couple:
Blaine and Owen
The Wedding:
El Cosmico, Texas, United States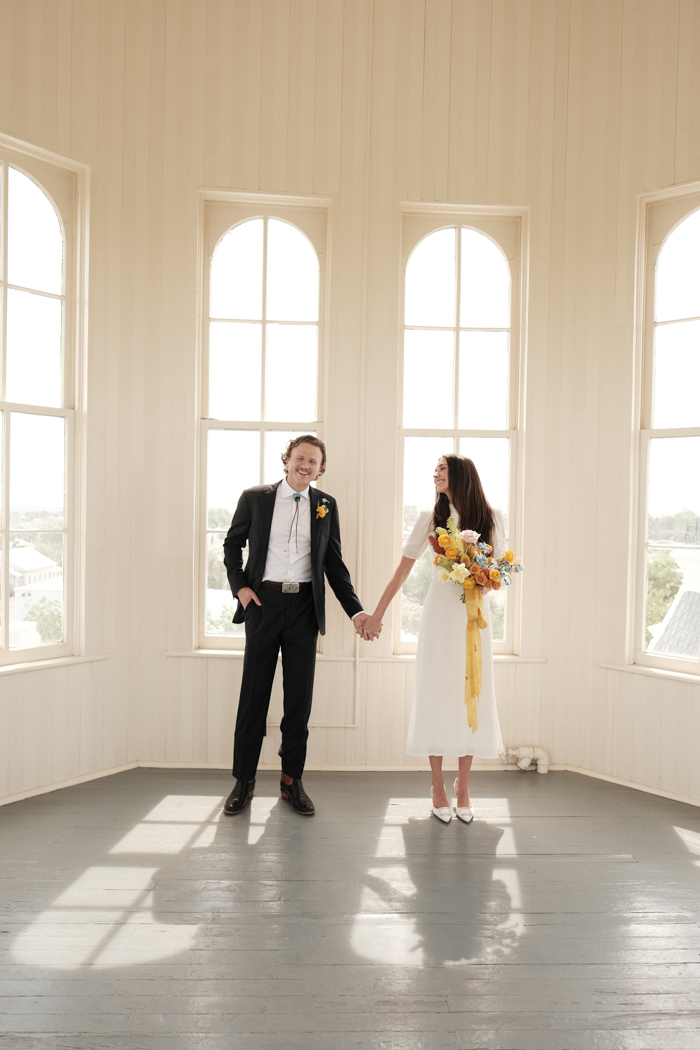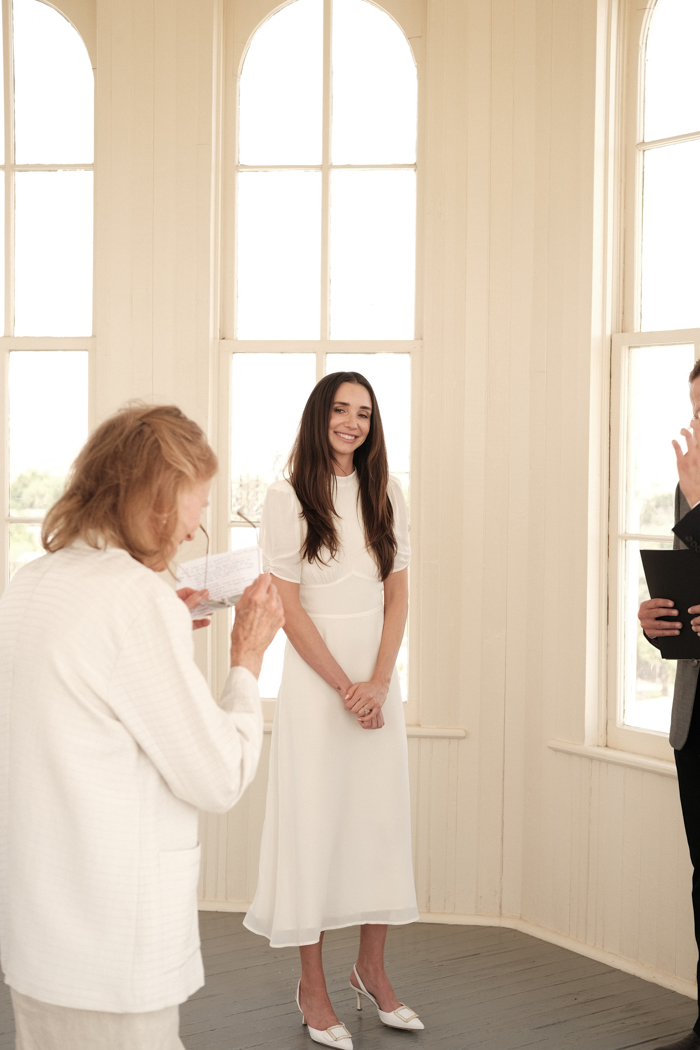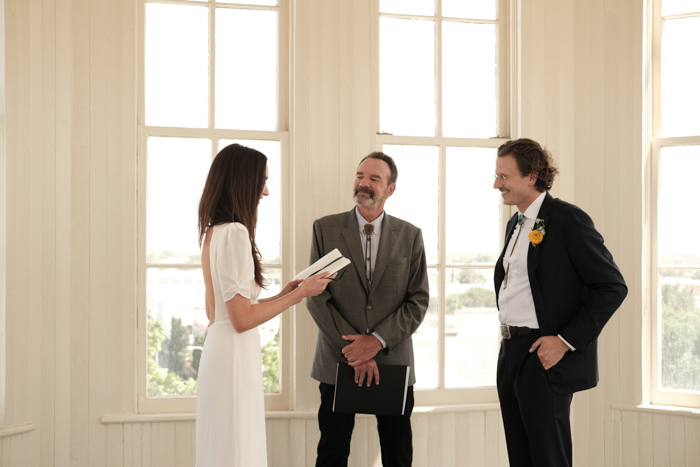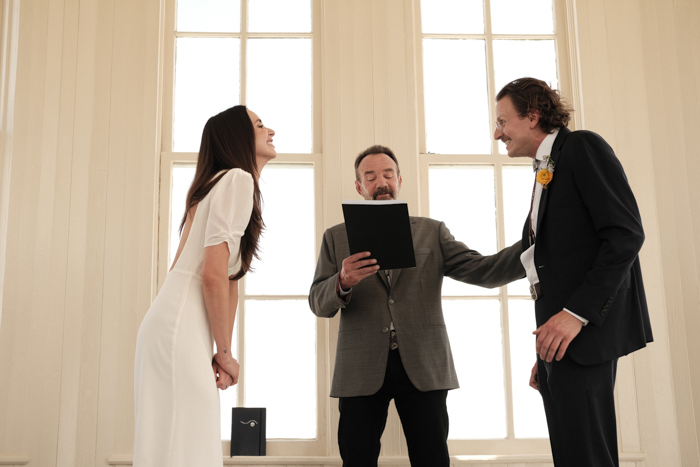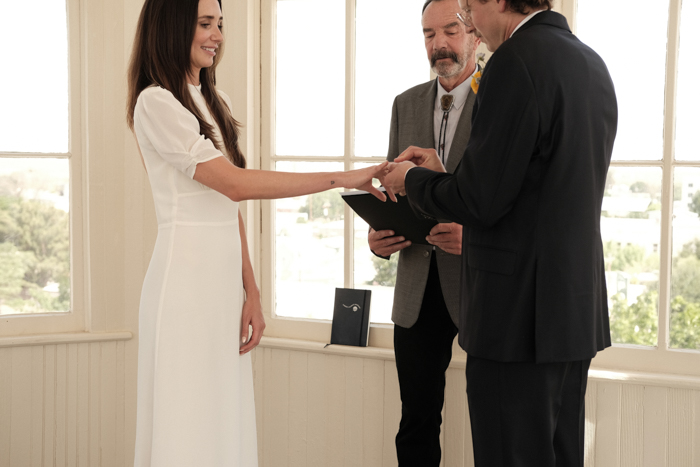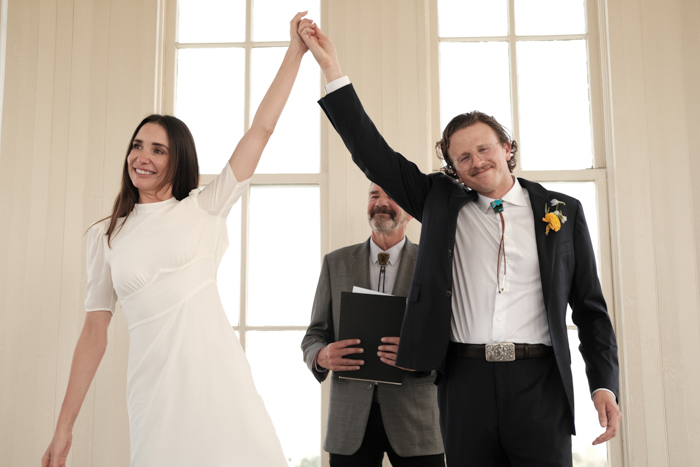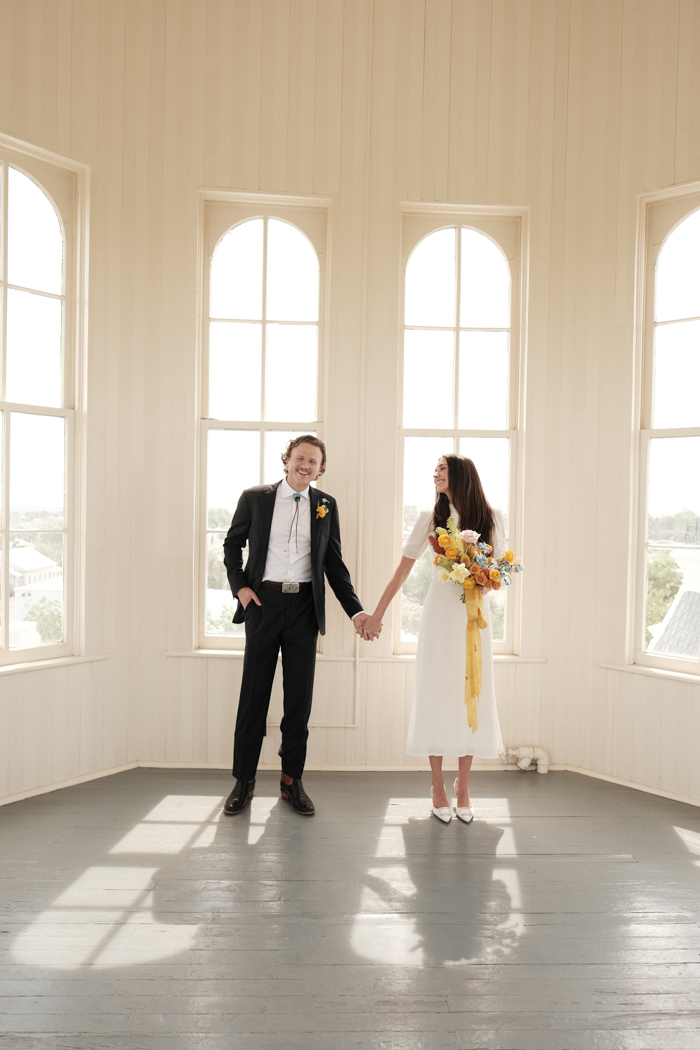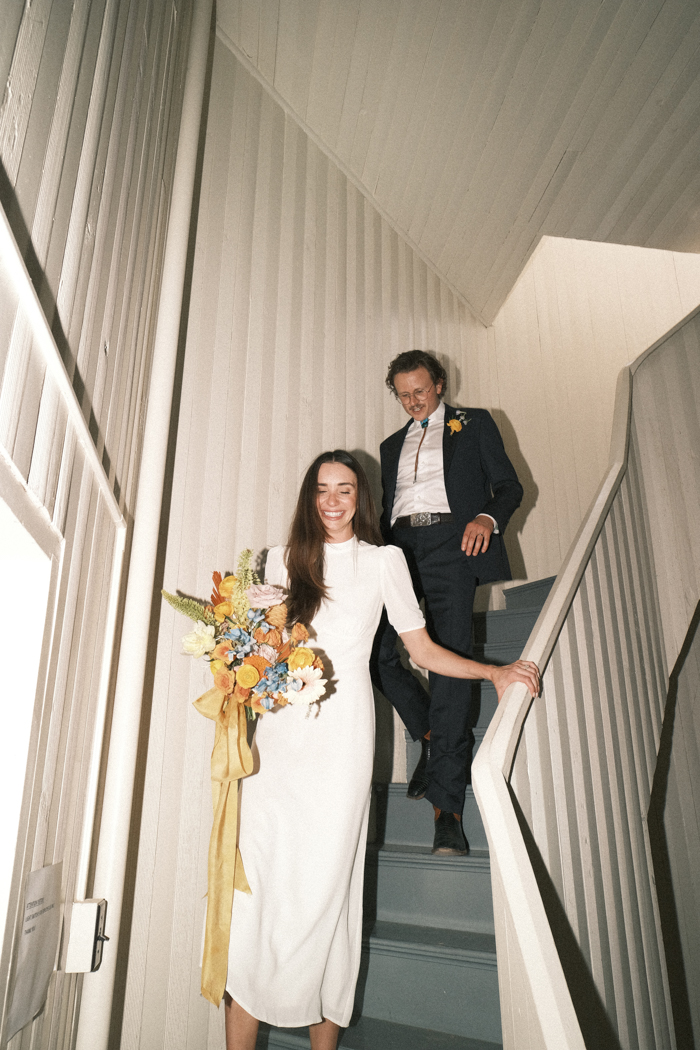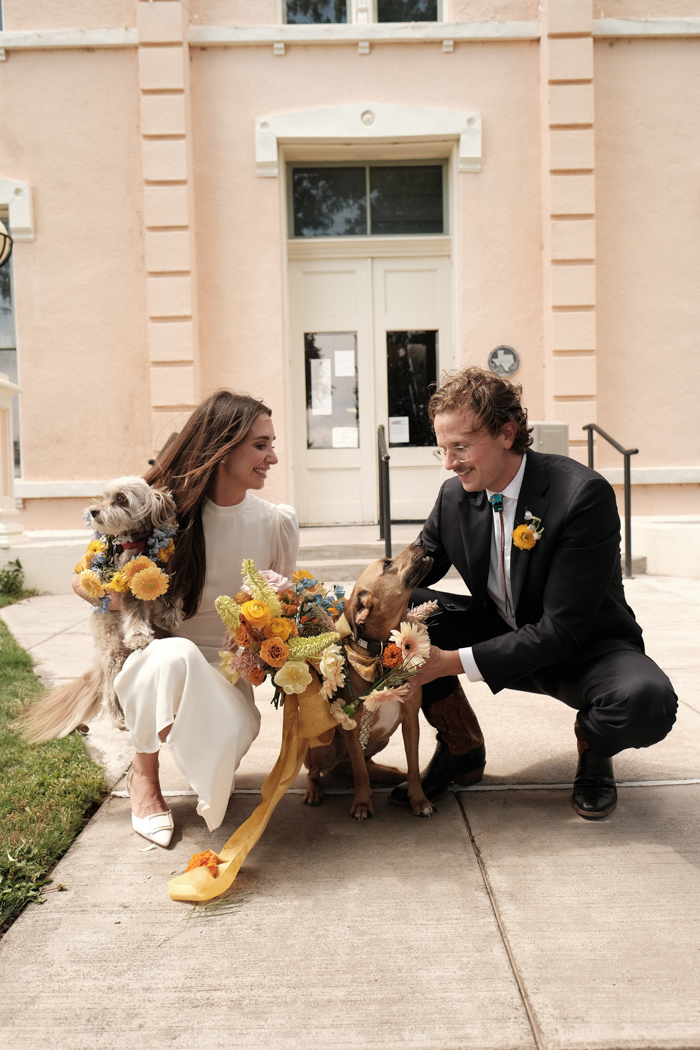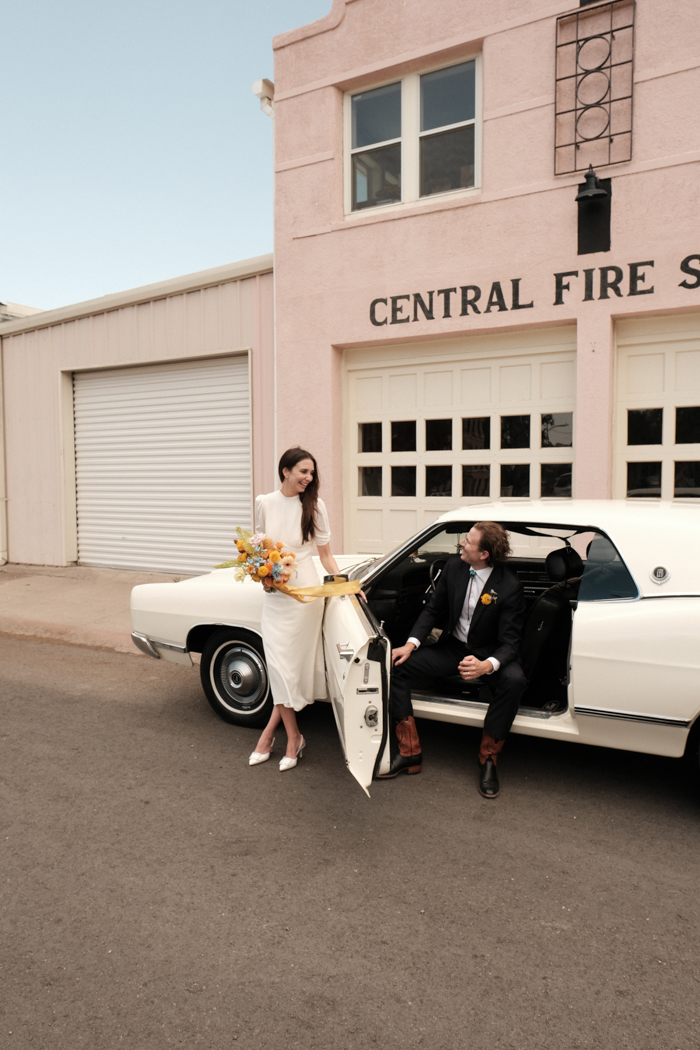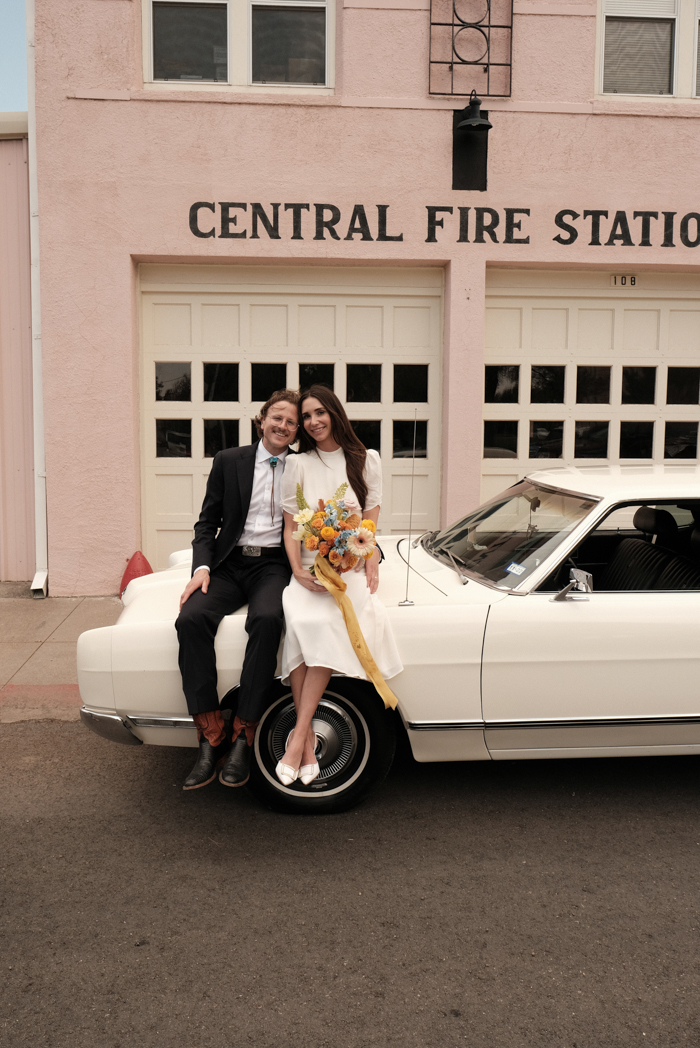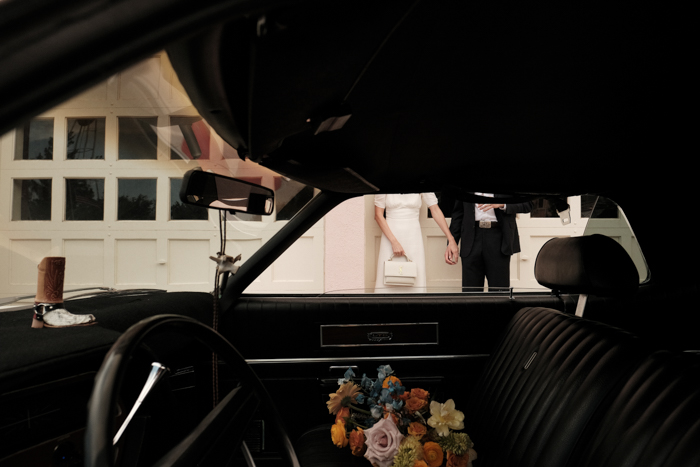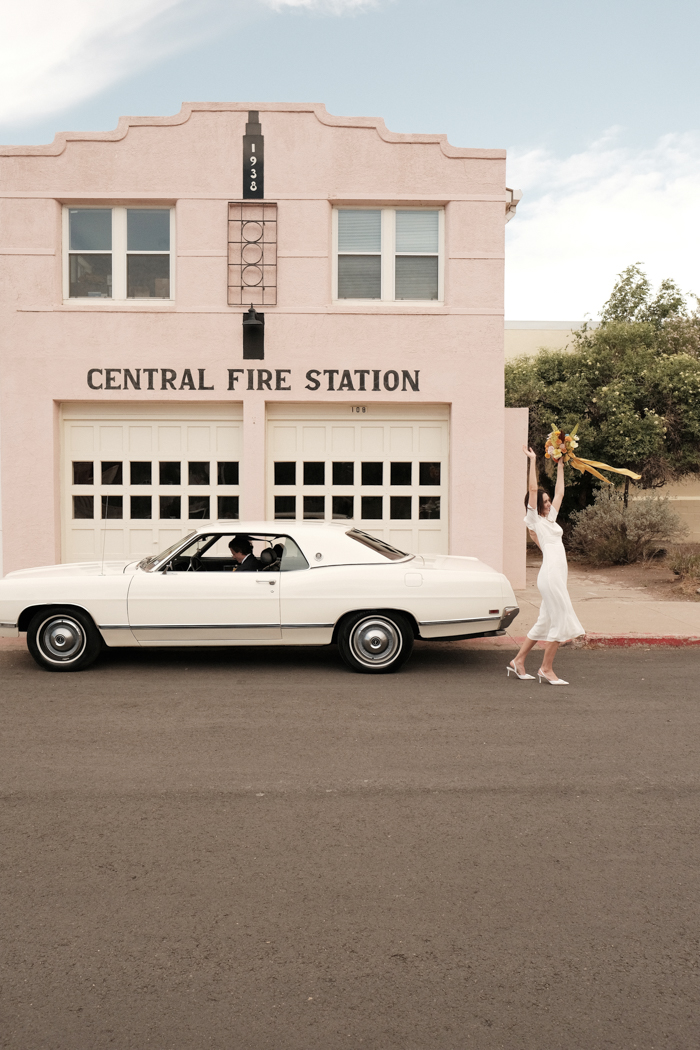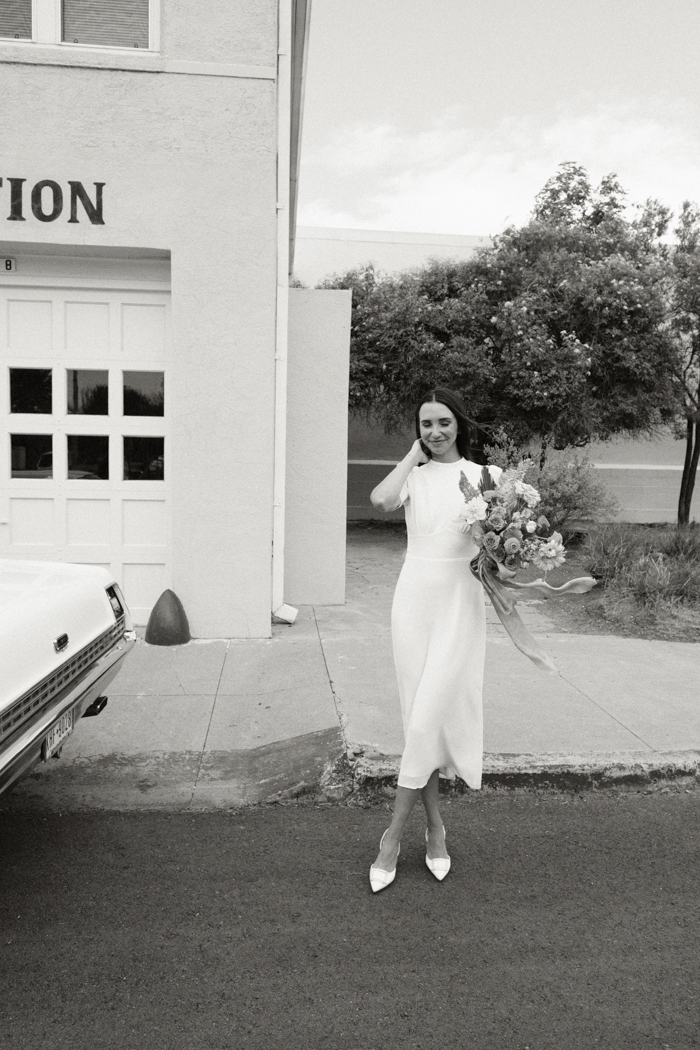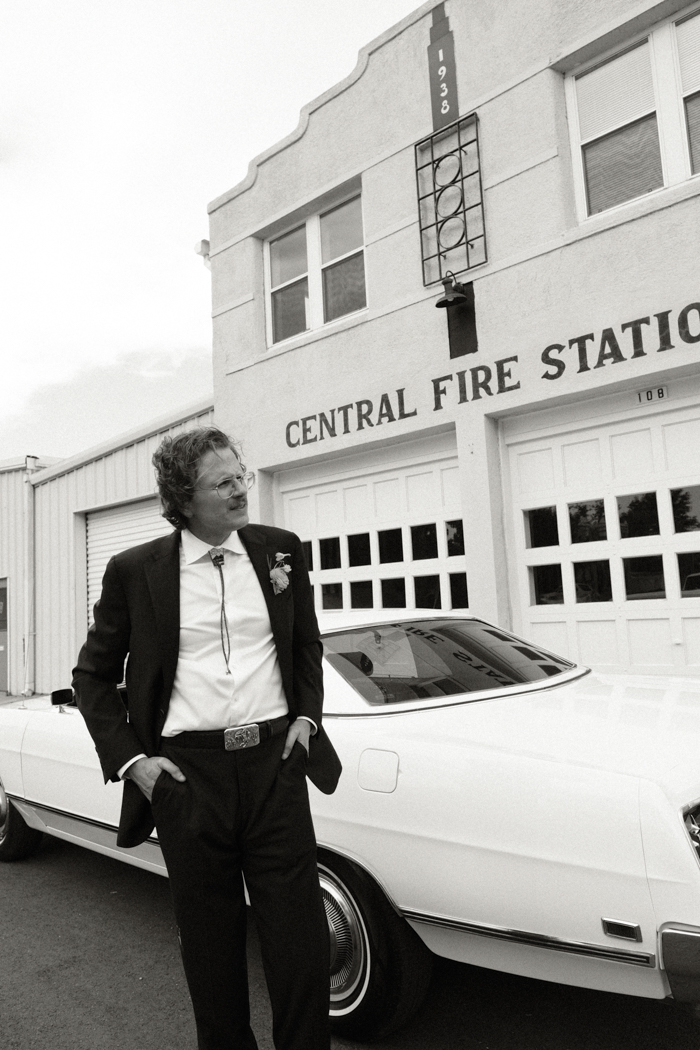 They Had The Fun-Filled El Cosmico Wedding Weekend They'd Always Envisioned
There were so many memorable parts it's hard to pick. On Thursday, we had our actual ceremony in the courthouse rotunda, which was stunning. My dad married us with just our close family present. On Friday, we played chicken bingo at the welcome party. And finally, on Saturday, the pool party during the day was epic, but the cosmic cowboy-themed reception that evening was insane. Everyone dressed the part, and I could live on the dance floor forever.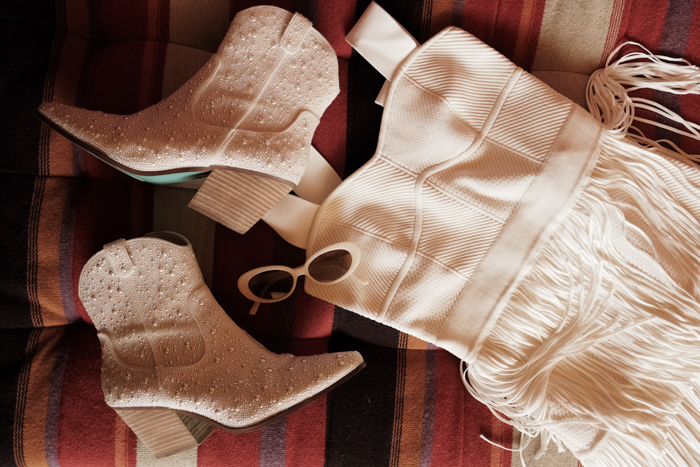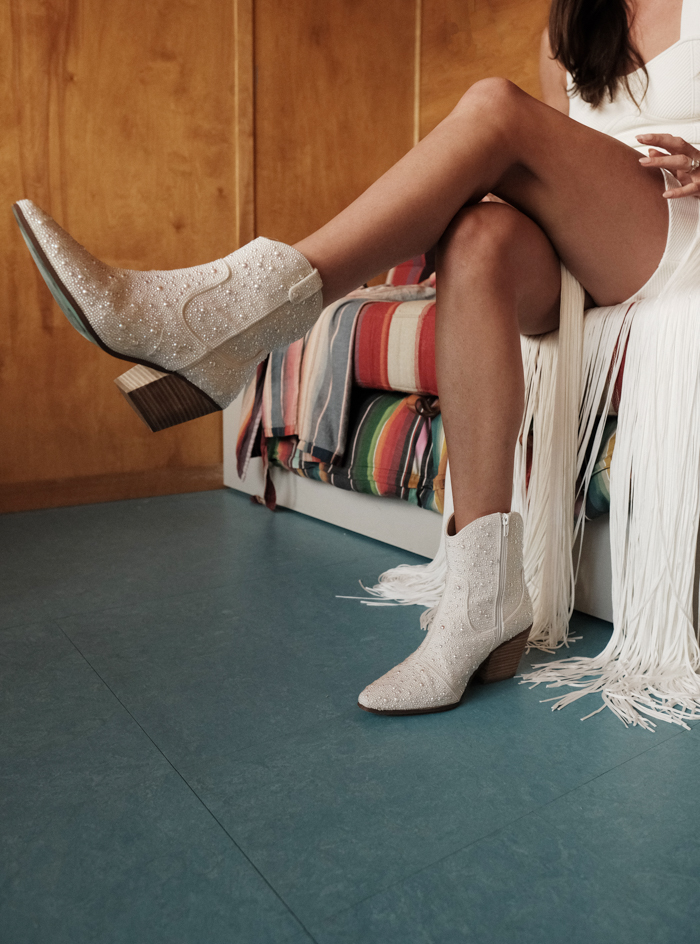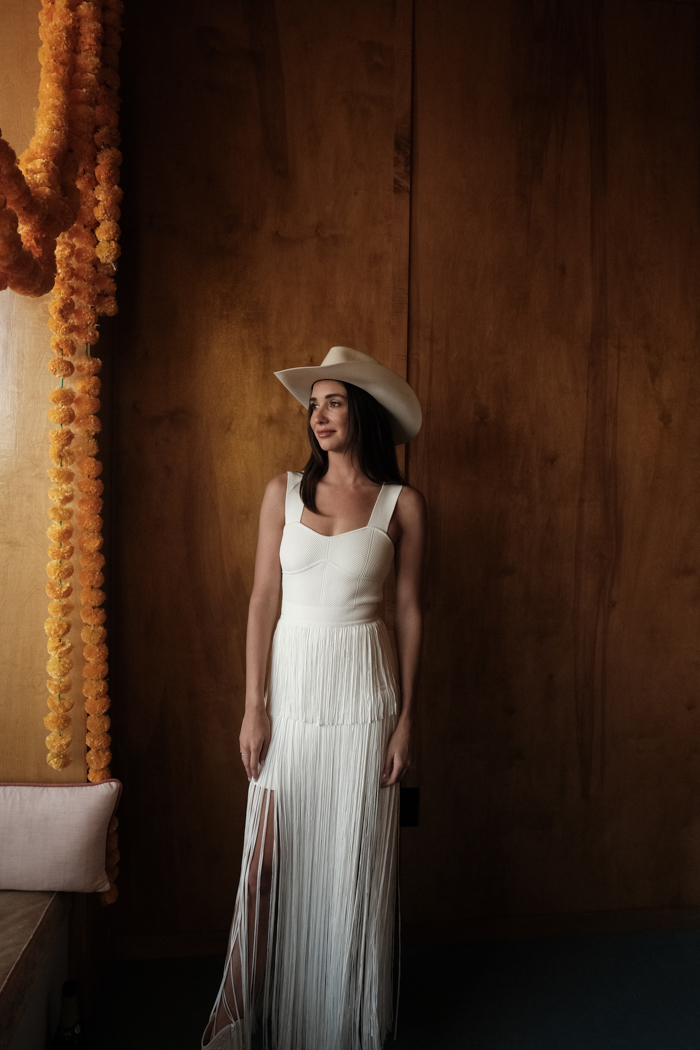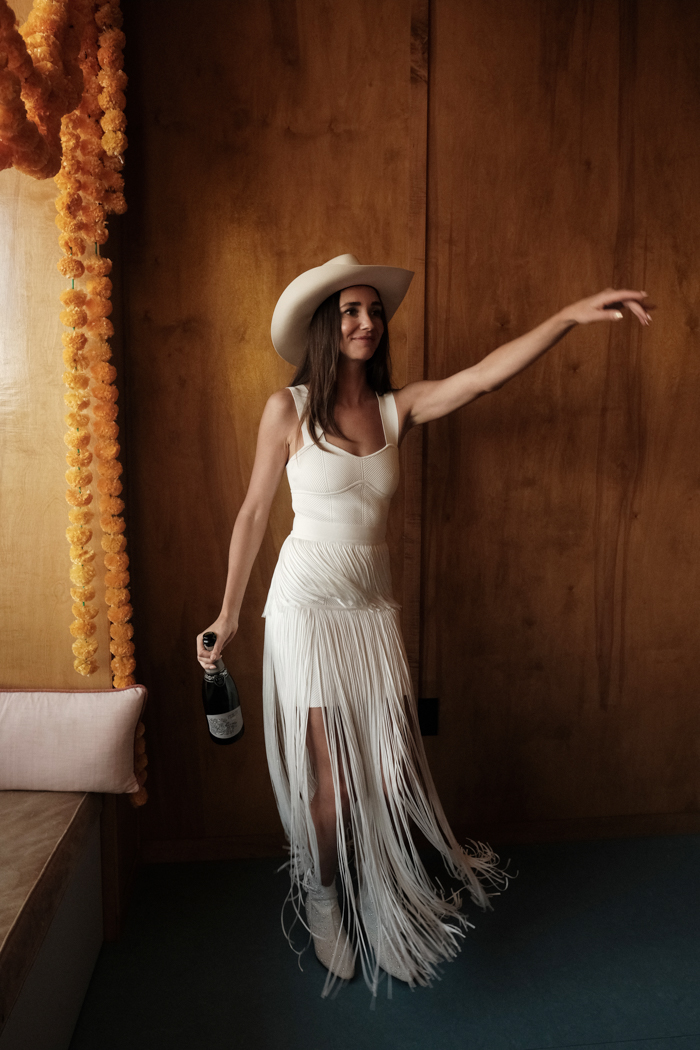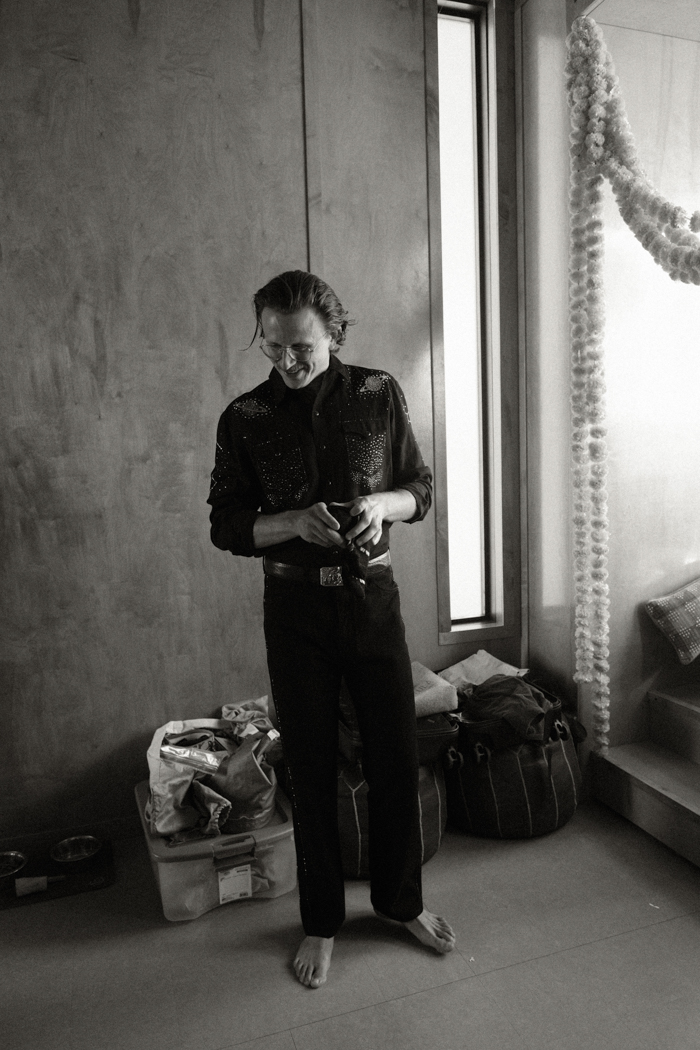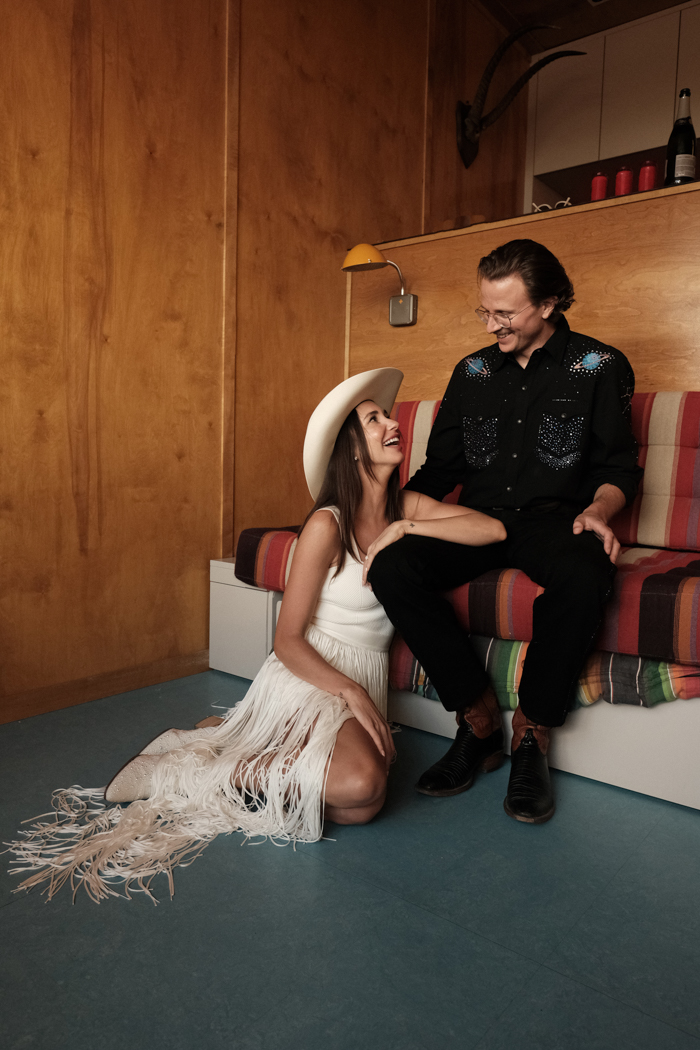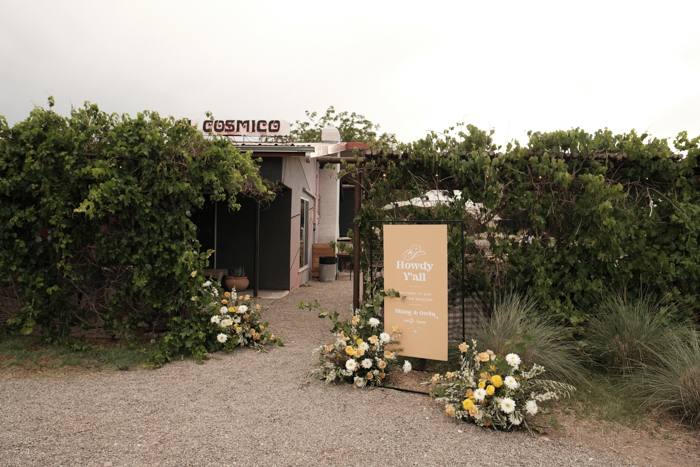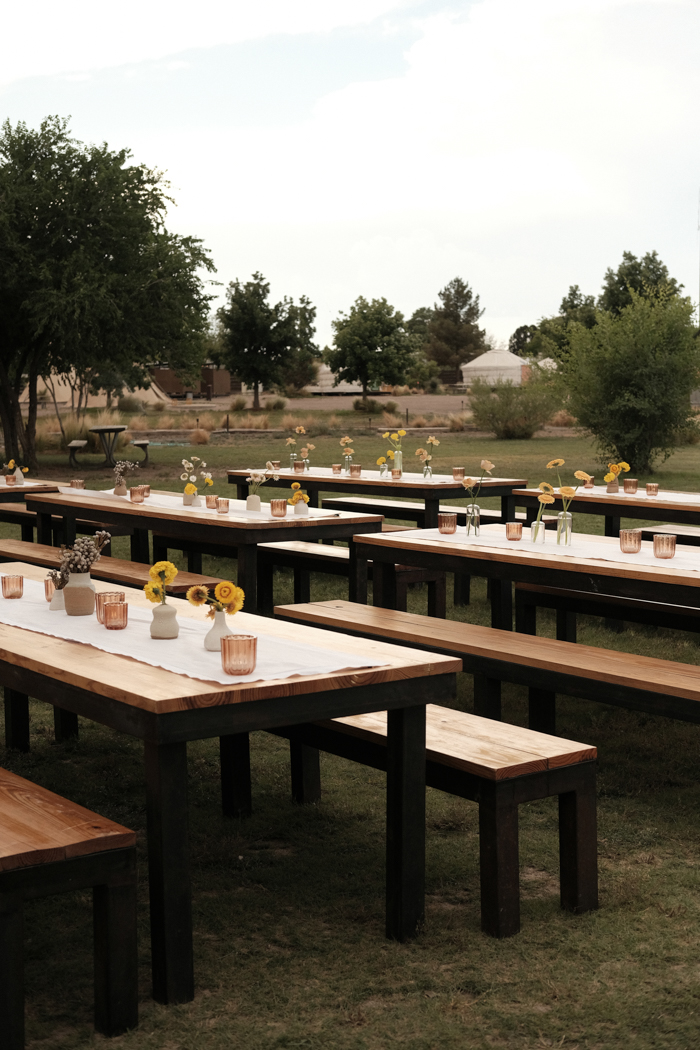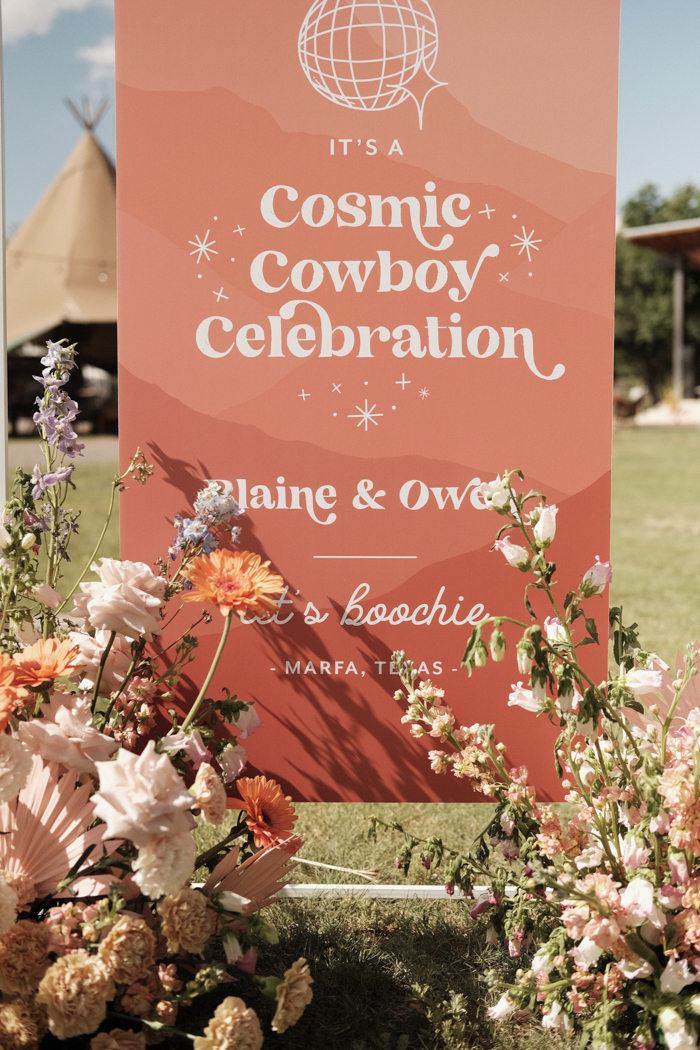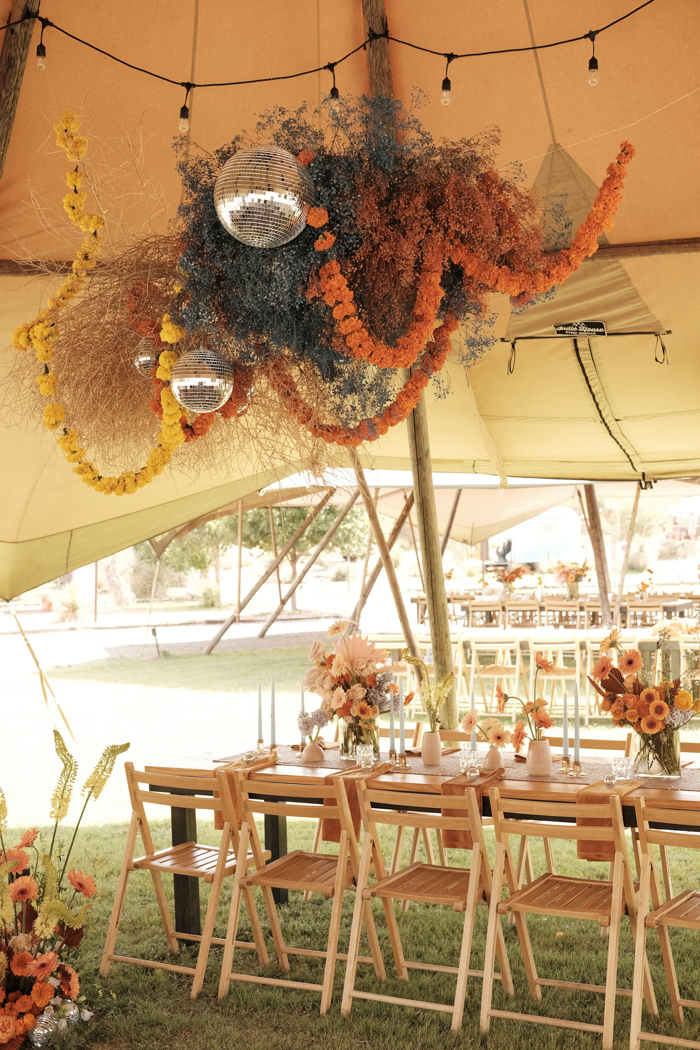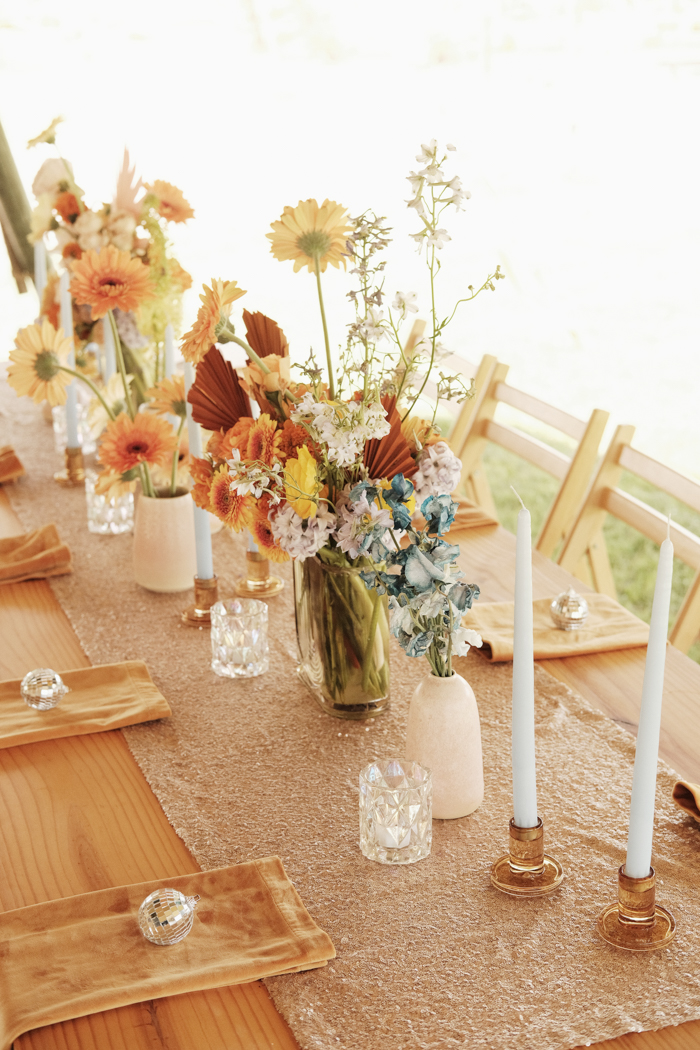 How Their El Cosmico Wedding Came To Be
We fell in love with Marfa's unique aesthetic and energy over several trips between Austin and Tucson. We wanted our guests to have a unique experience, and what better way than glamping under the night sky. El Cosmico is a unique hotel and venue, and cosmic cowboy is a unique theme. The colors we incorporated took after the West Texas desert and sky, with a touch of funky disco and an "out of this world" feel that El Cosmico encompasses so well. Lots of disco balls, stunning flowers, and festival vibes. We are so proud of how much fun everyone had. I hear many soon-to-be-married couples talk about the stress and obligations of the weekend bringing them down. We eliminated those and ensured we had a weekend that would be enjoyable for our guests and us. It was the most fun weekend of our lives! Cara and Jona from Open Roads were our wedding planners, who were exceptional the entire weekend.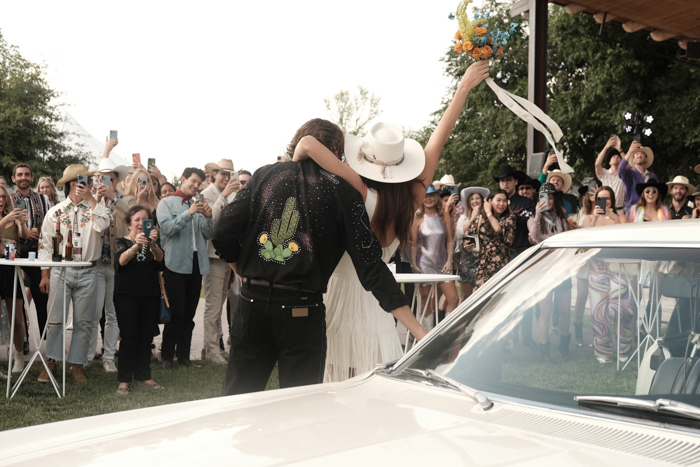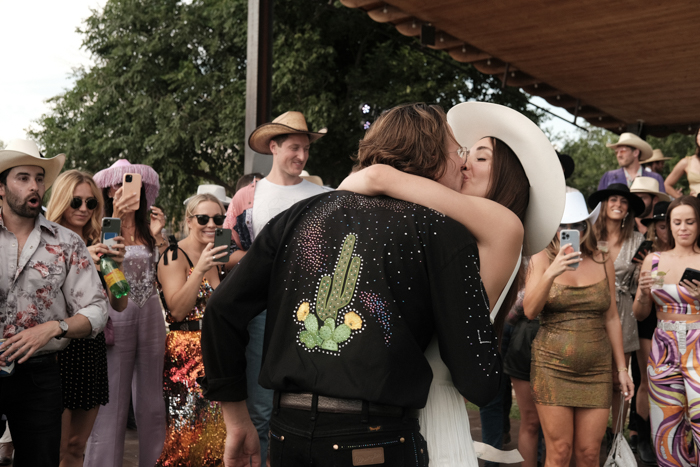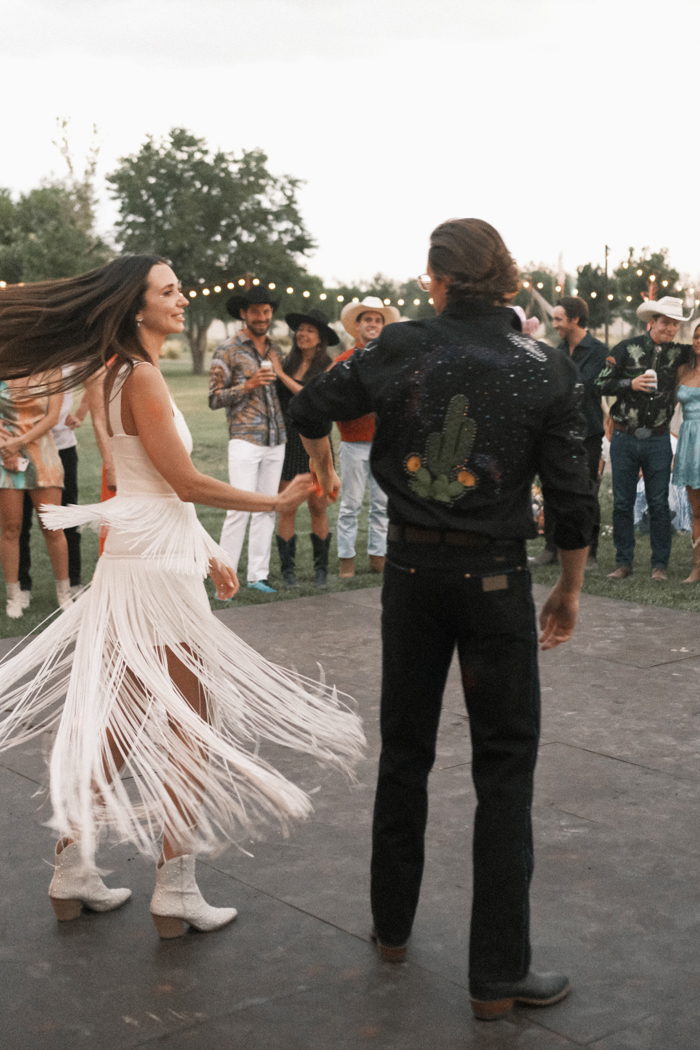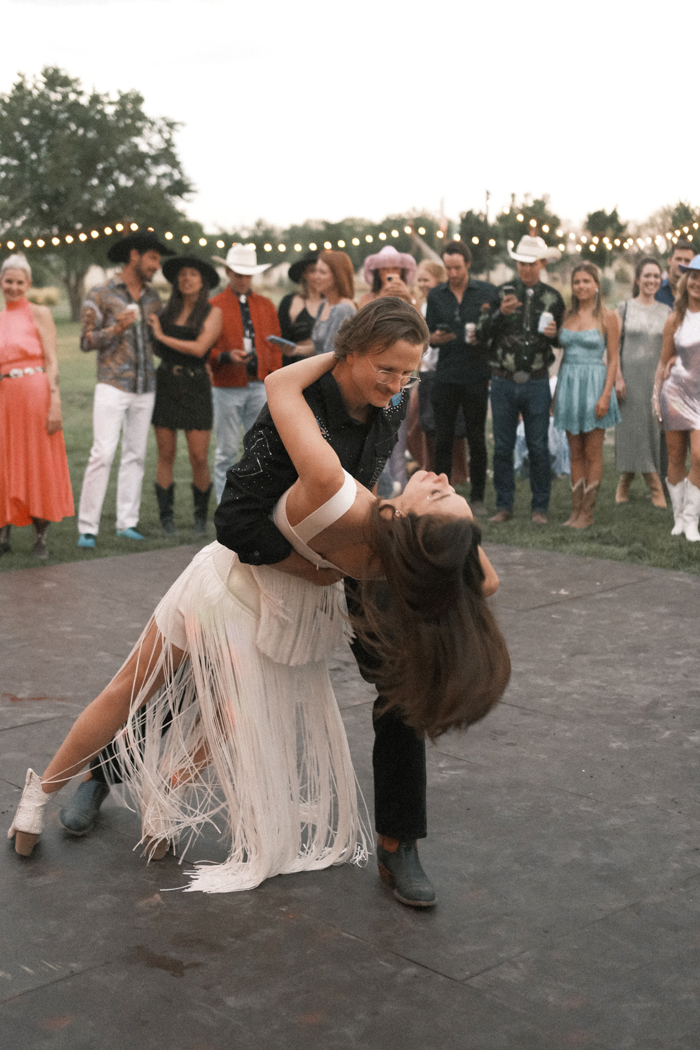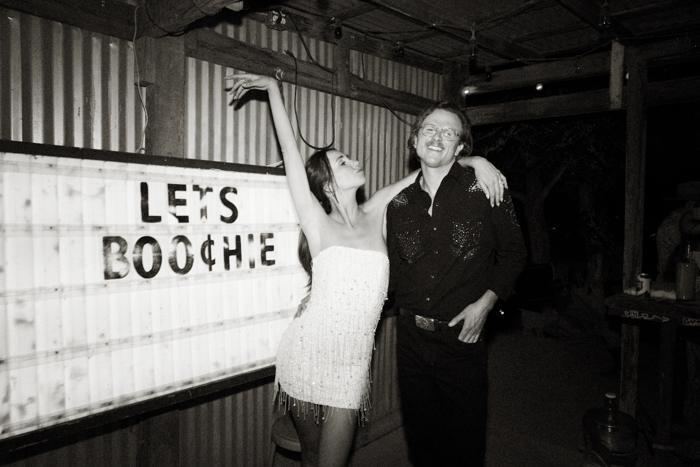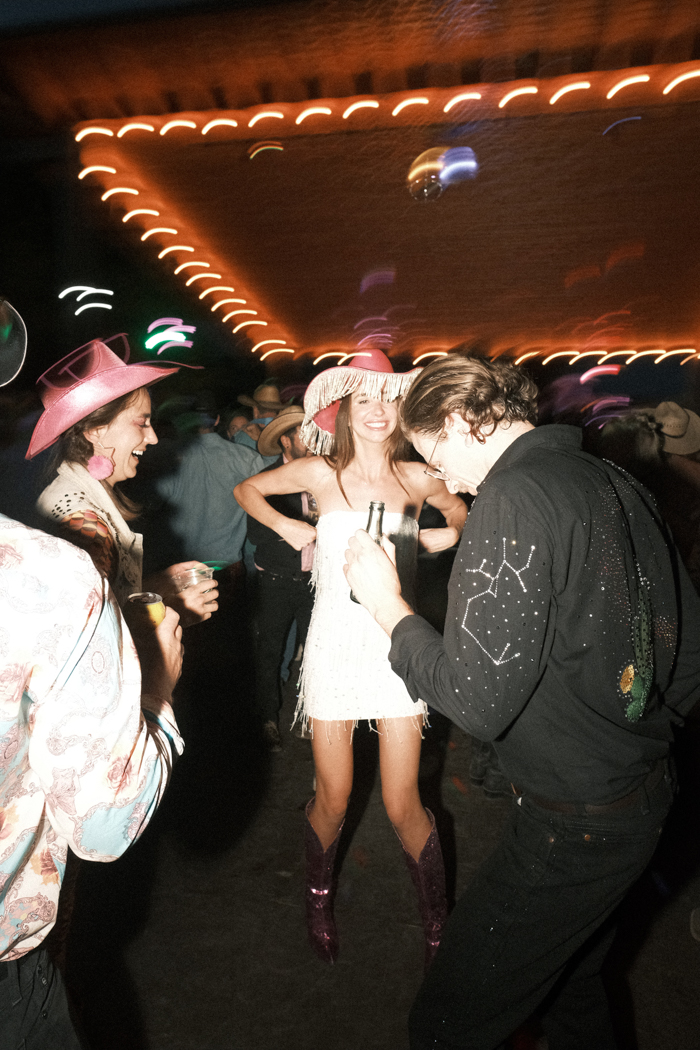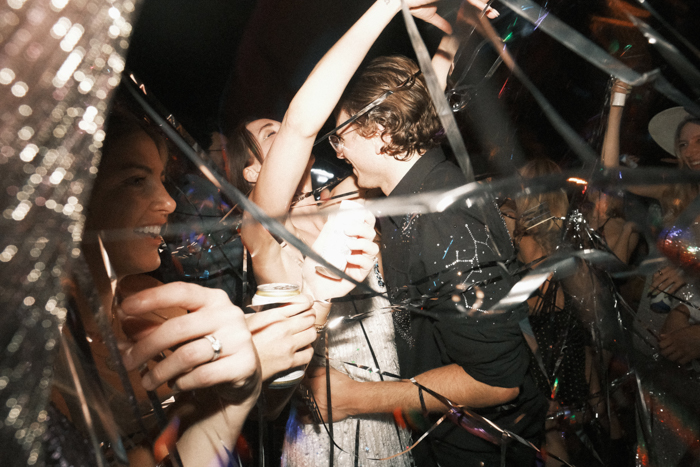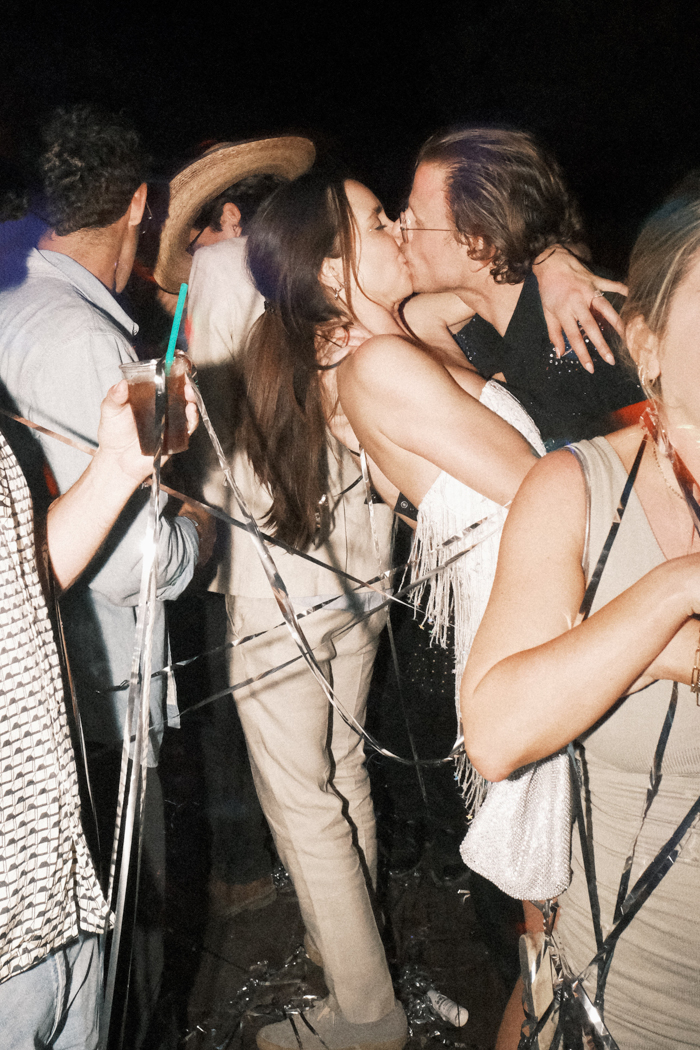 Congratulations to Blain and Owen for their funky disco El Cosmico wedding. And a big thank you to Lauren Apel for capturing all the unforgettable moments during their epic wedding weekend. This celebration is the perfect inspiration for couples who love the glowing desert landscape and funky festival vibes.
By leaning into your chosen venue's aesthetic and feel, you can ensure that all the other wedding details flow together seamlessly. And with the help of an expert vendor team, you'll have the support and freedom you need to bring your vision to life.