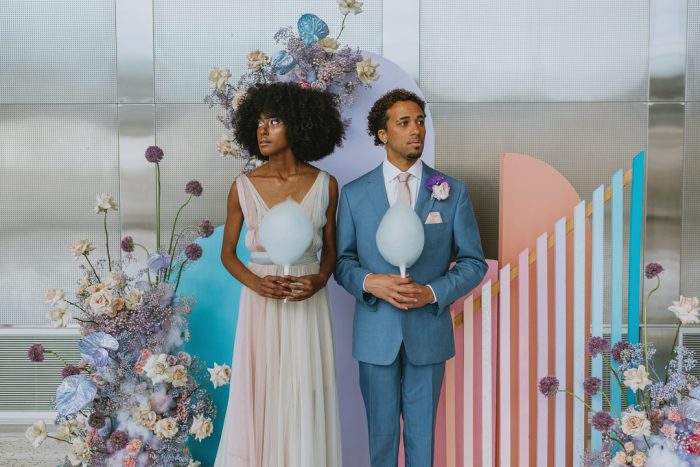 Florals in sparkly pastel hues, holographic rainbow-colored decor, and dreamy multicolored wedding fashion—this iridescent wedding inspiration at the Cable Center is filled to the brim with color, color, and more color. Magnolia Wedding Company, along with a visionary team of vendors, took the idea of a "unicorn-meets-mermaid wedding" and brought to life this epic styled shoot that truly pushes the traditional wedding boundaries.
Setting the scene for a romantic ceremony, a custom panel backdrop adorned with whimsical arrangements perfectly framed the stunning couple. Meanwhile, the reception tablescape featured a mix of cascading and cluster centerpieces that paid homage to the magical fairytale theme. And of course, a sweet celebration like this will only be complete with a cotton candy machine.
If you think eclectic and elegant don't mix, think again! From the colorful invitation suite to the lustrous sculptural four-tier wedding cake, this styled shoot is like a beautiful iridescent wedding dream come true, and we're utterly obsessed! Get ready for a mega dose of inspiration as you scroll through these spectacular images captured by Lauren Finch Photography.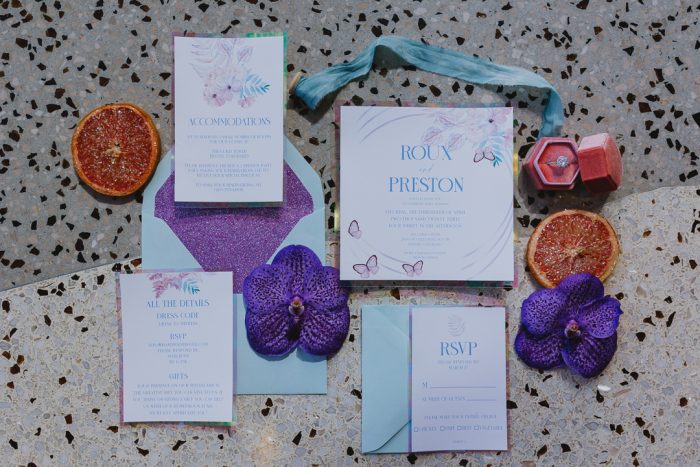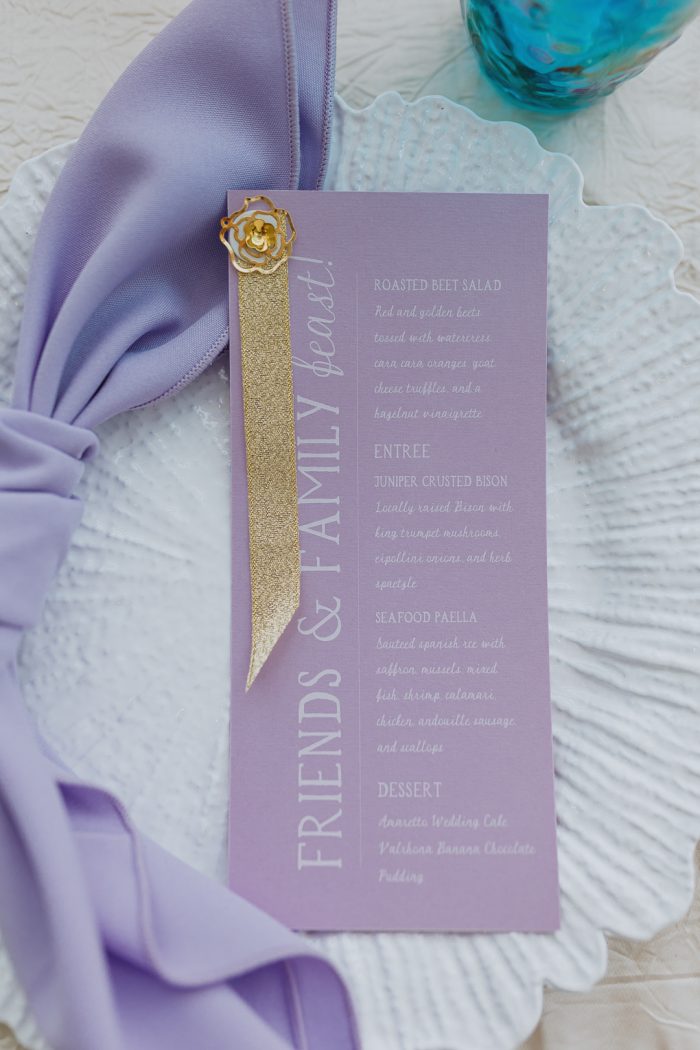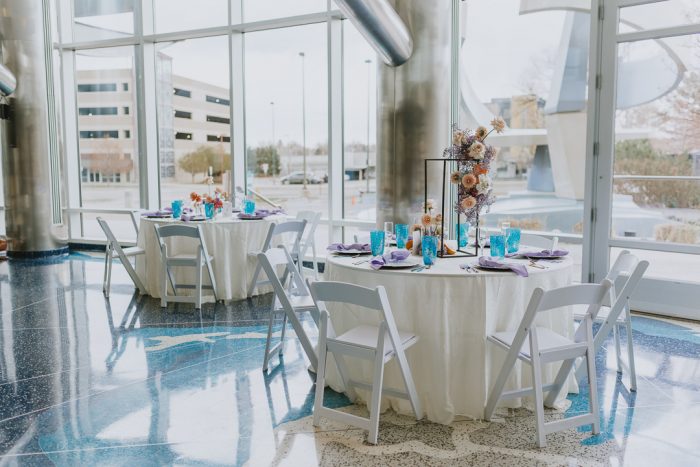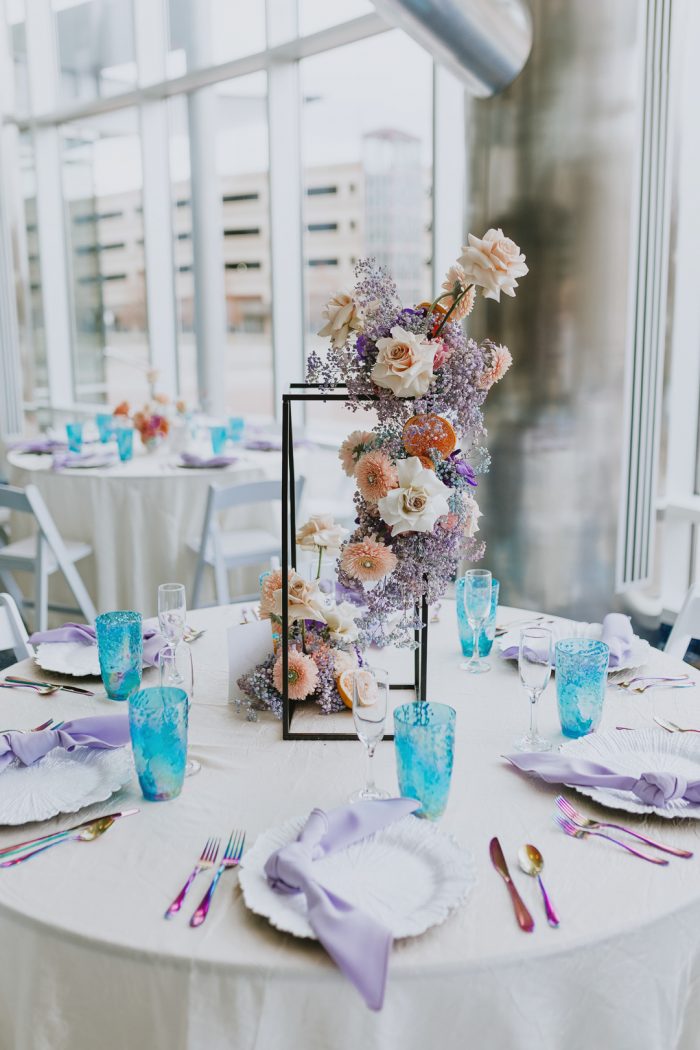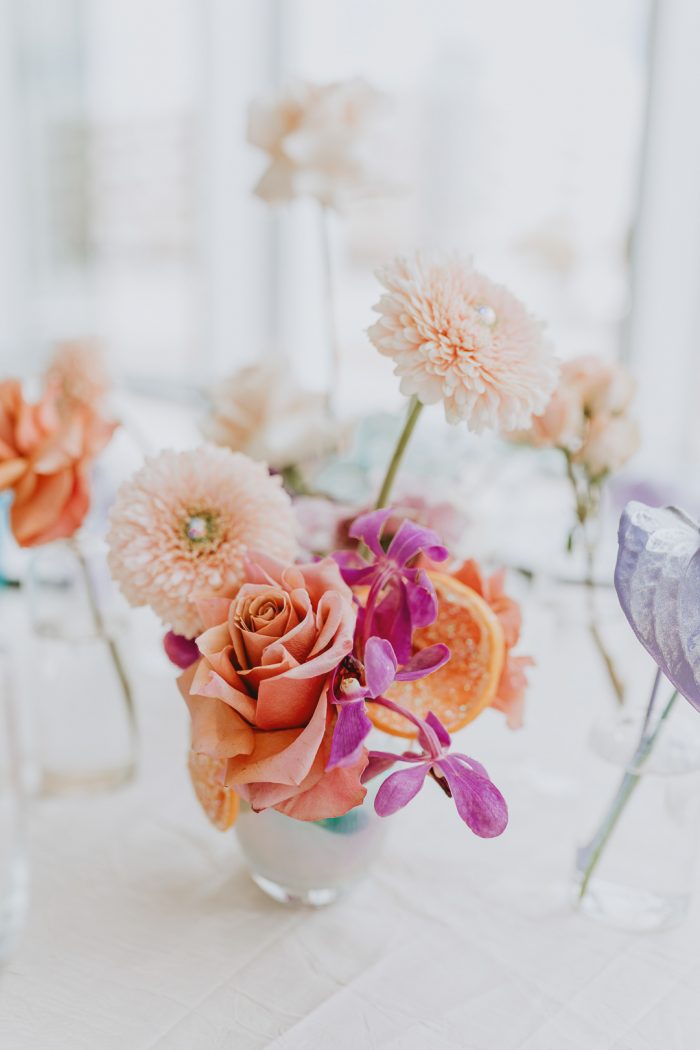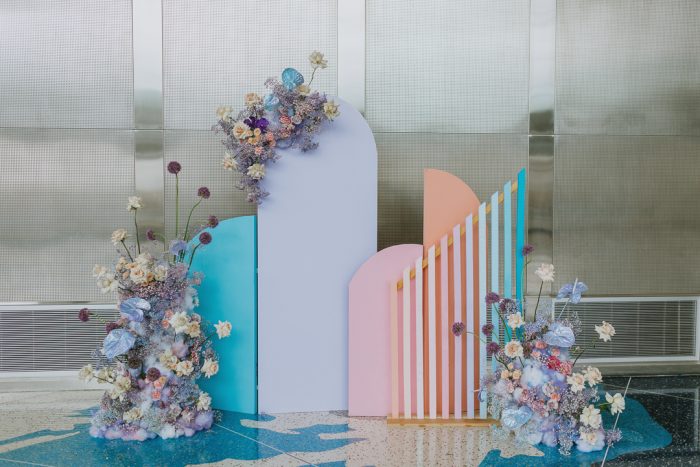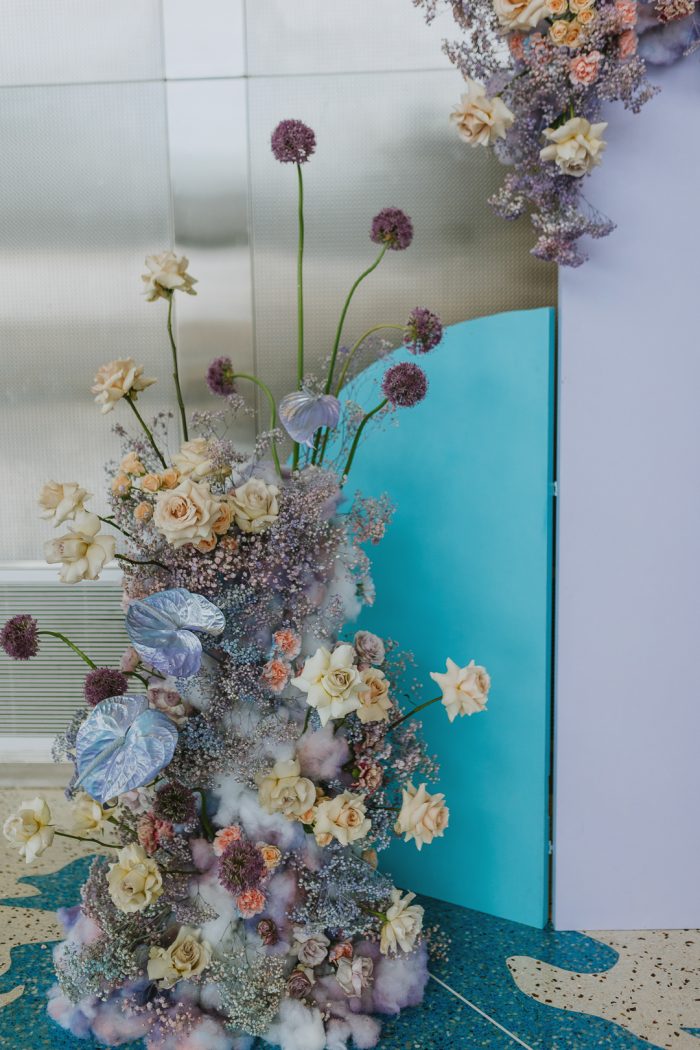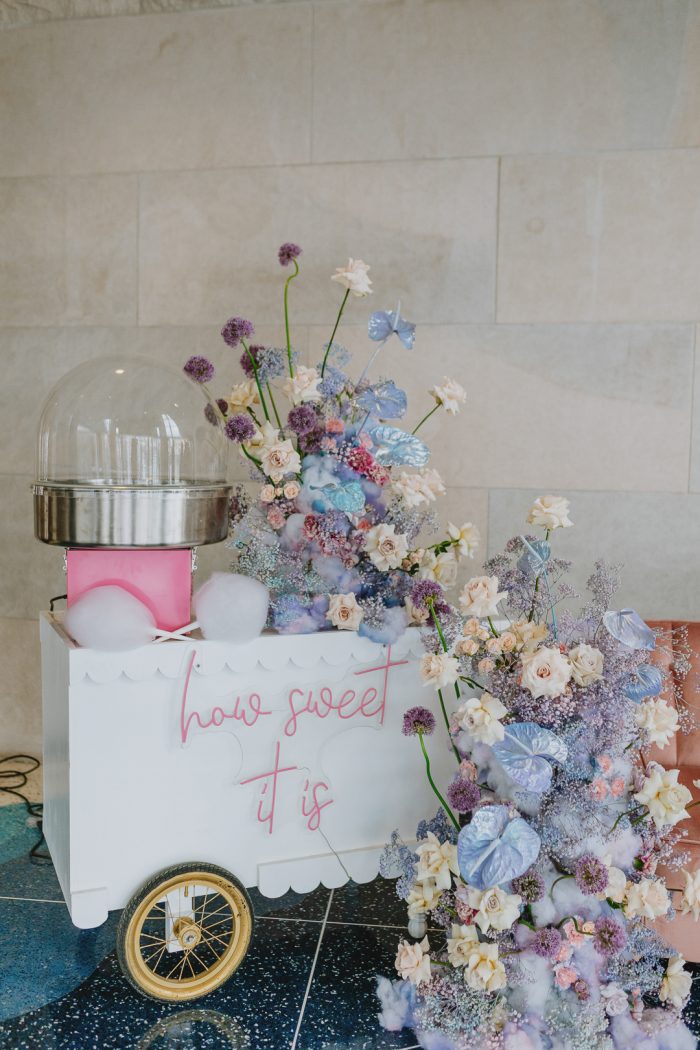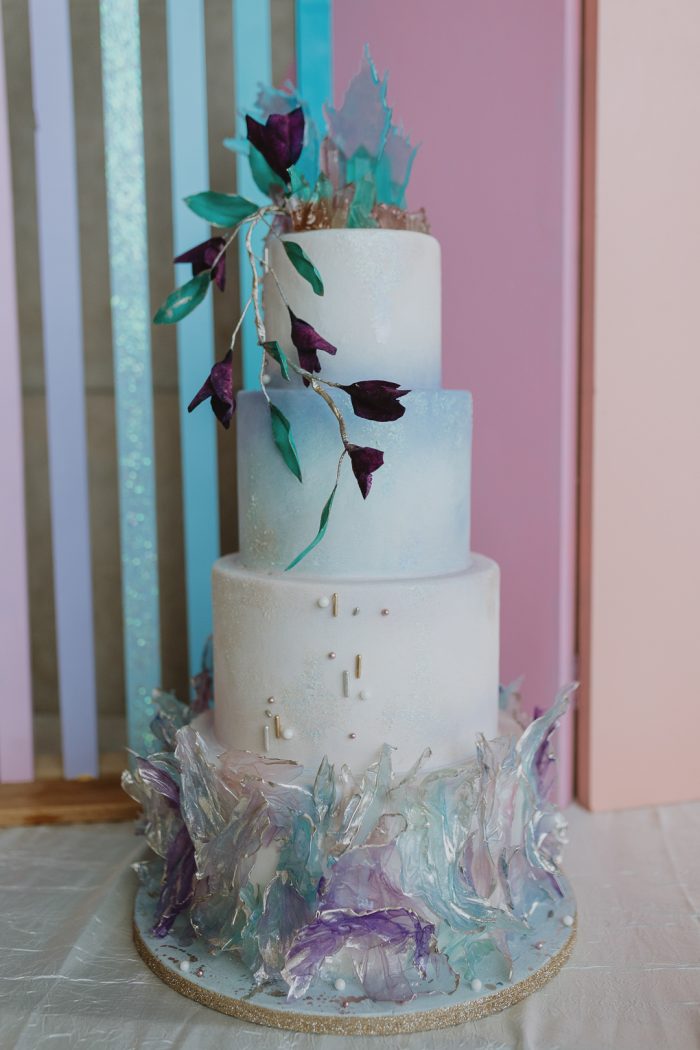 Planner's Insights On This Iridescent Wedding Inspiration
Neutrals are out. Color is in! Our team thought, "What if a unicorn and a mermaid were to get married? What would their wedding look like?" Our dream team came together to make magic for this fairytale shoot. With the Cable Center as the perfect blank canvas, Magnolia Wedding Company planned out every detail while Sky Vanah was in charge of all things floral. She even used glitter and spray paint to enhance the florals and create iridescent hues in the bouquet and installations. Sift through the magical photos below, and be prepared to want to steal some of these dreamy ideas for your own wedding day.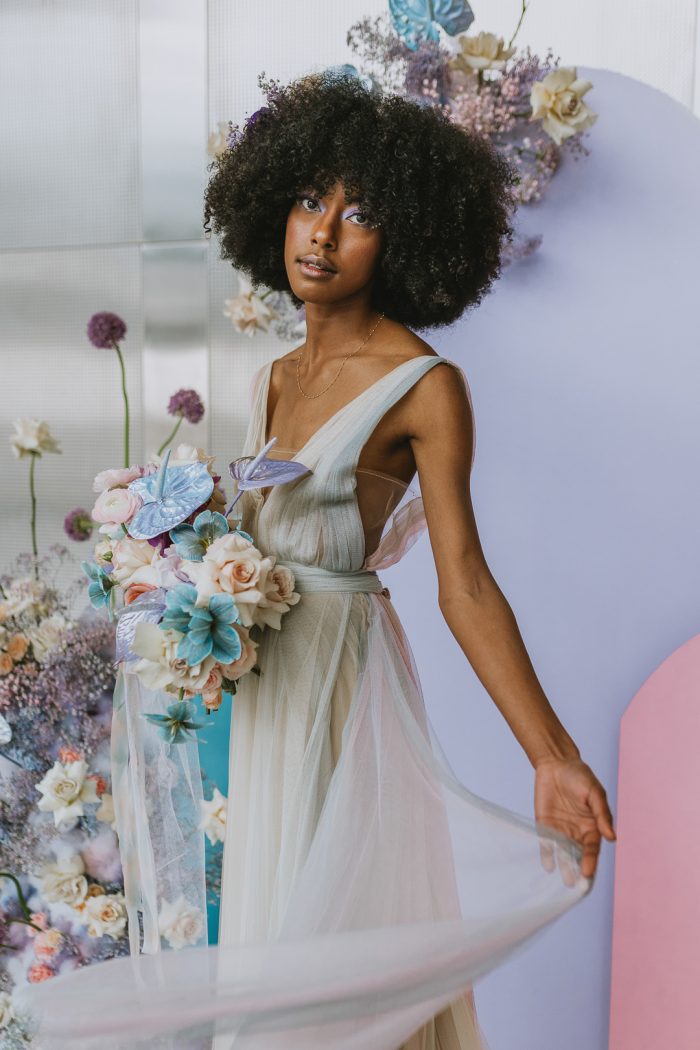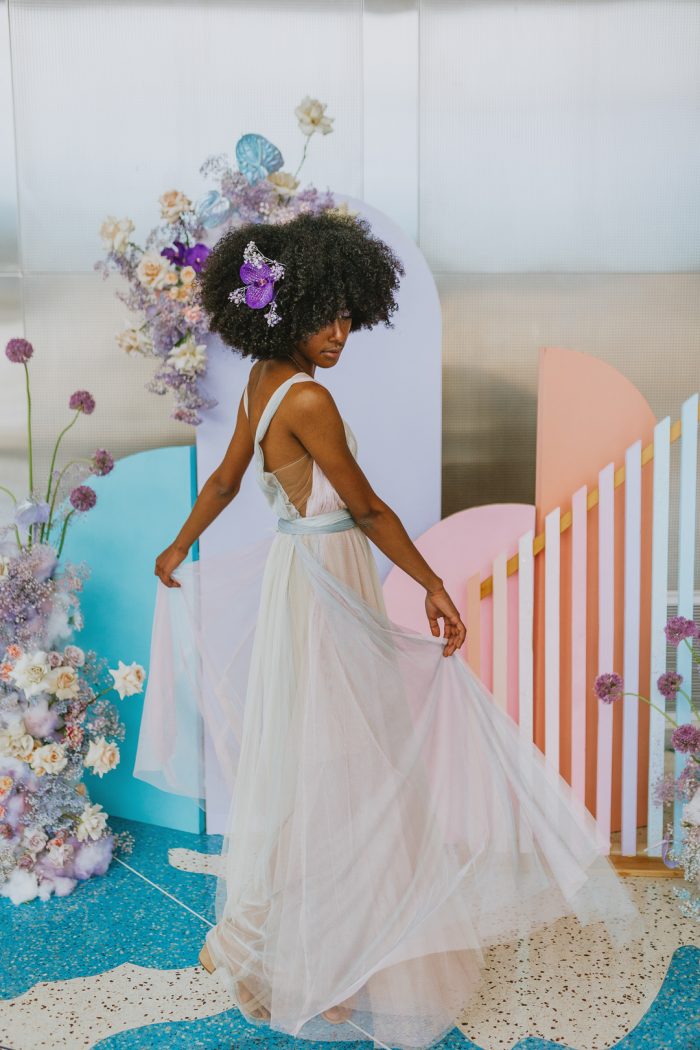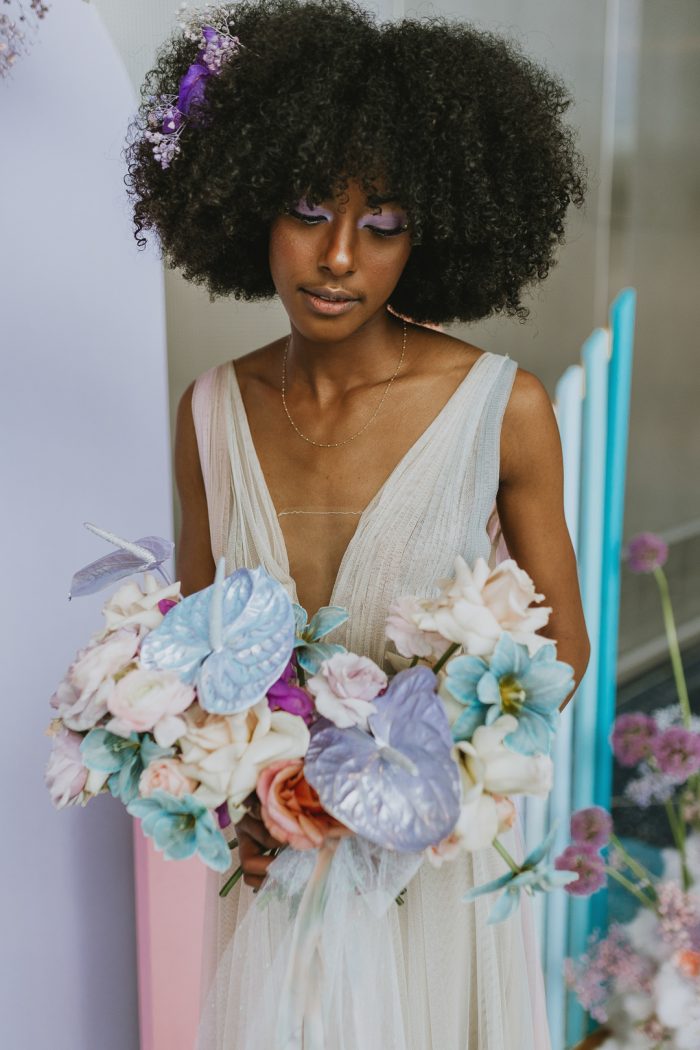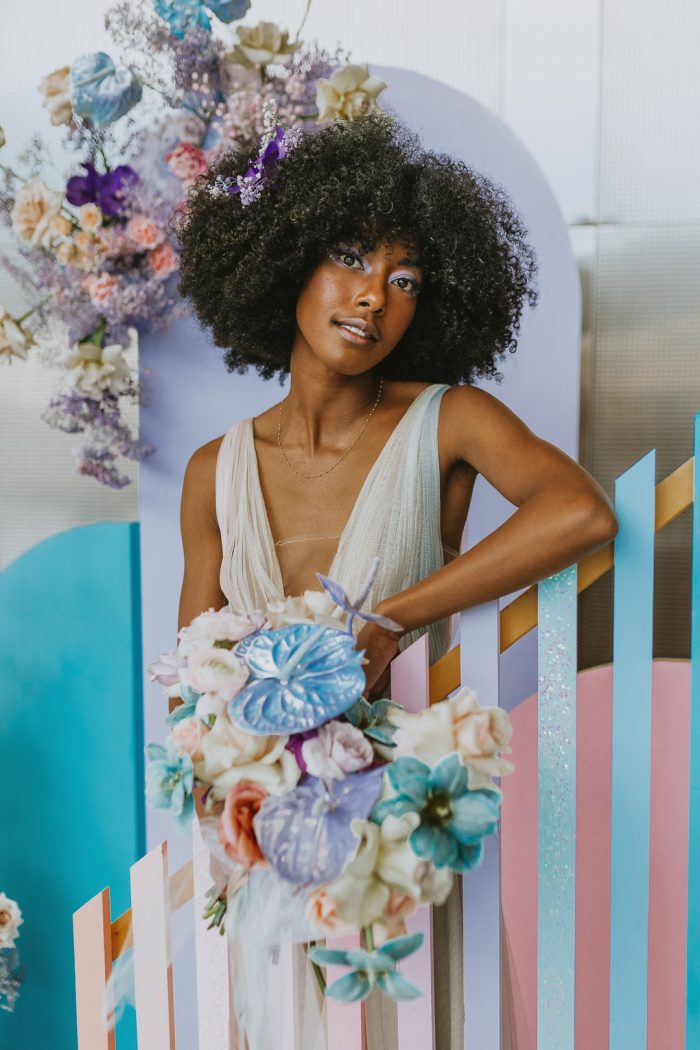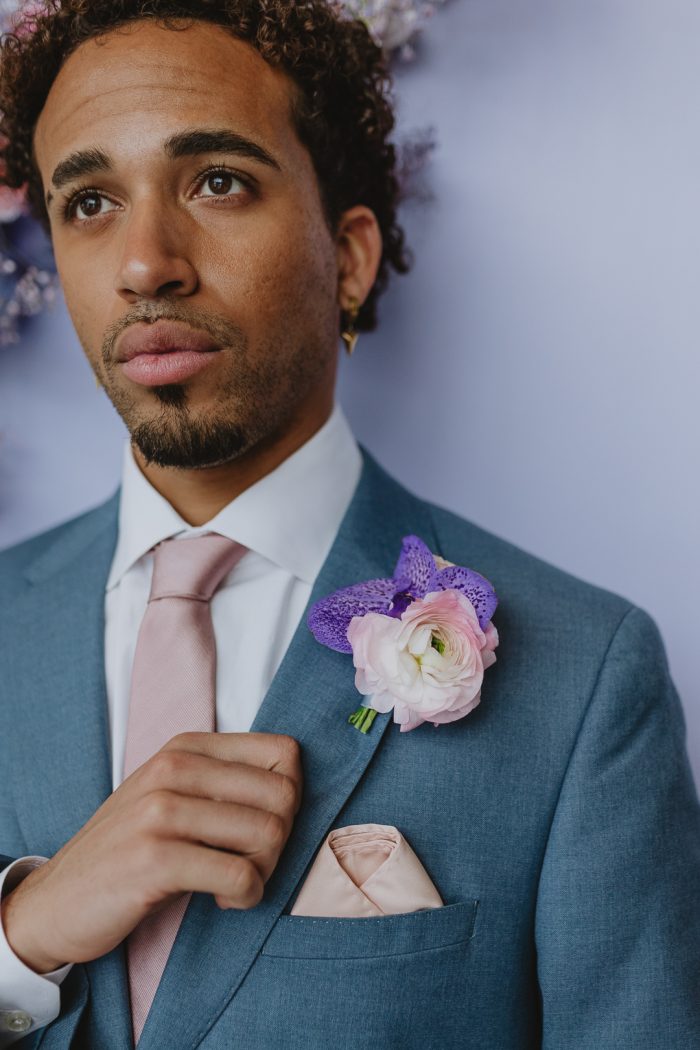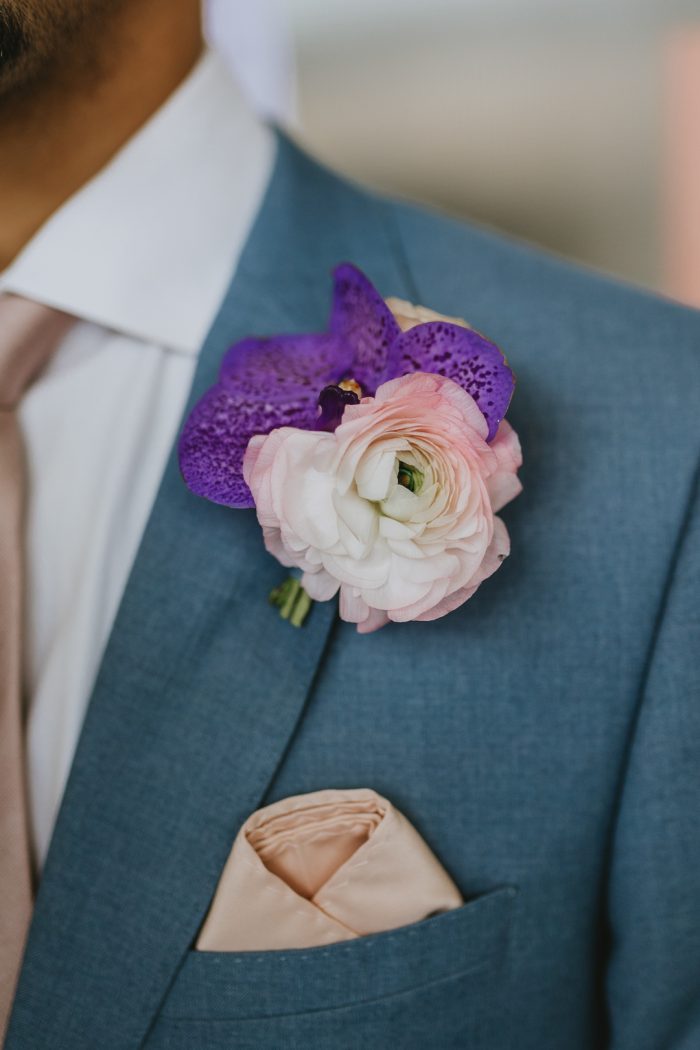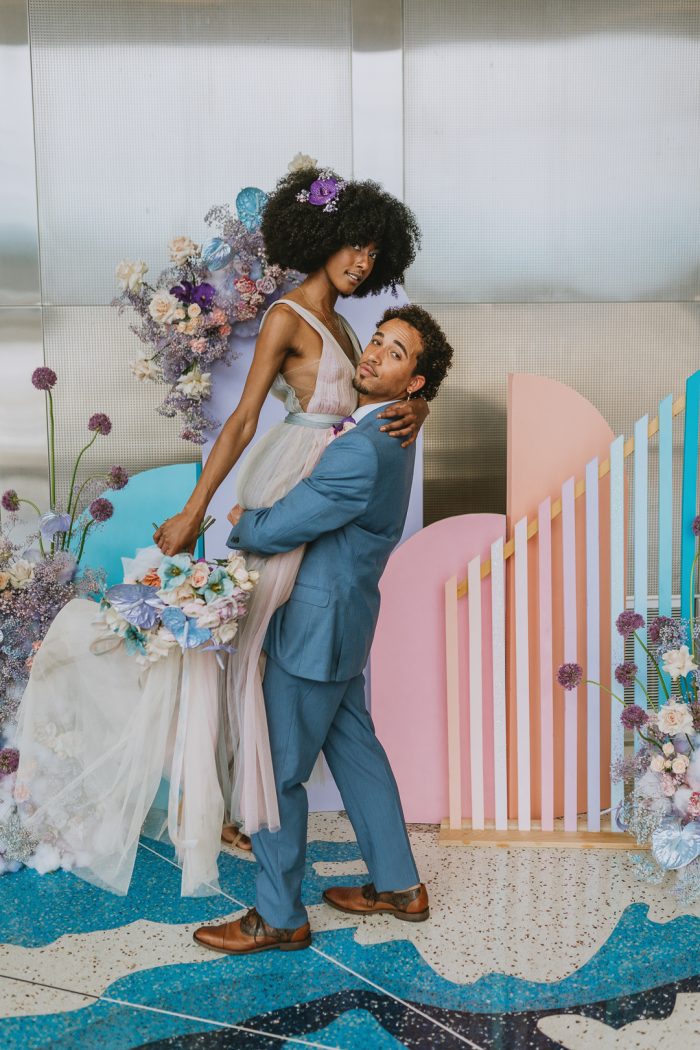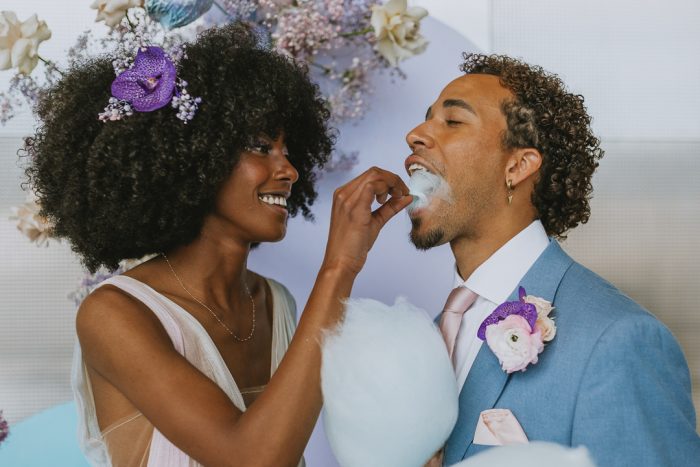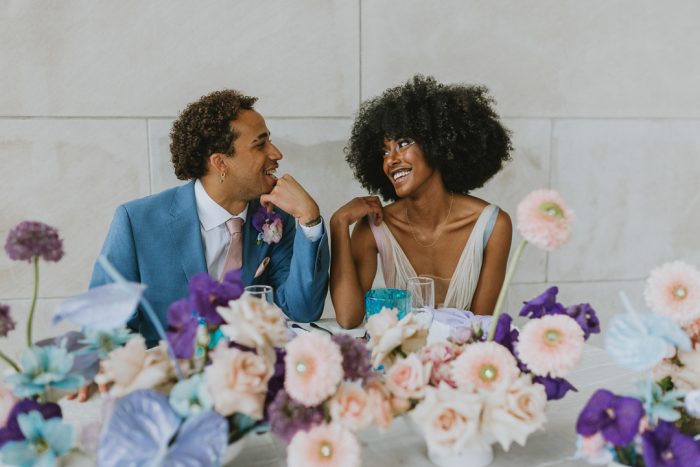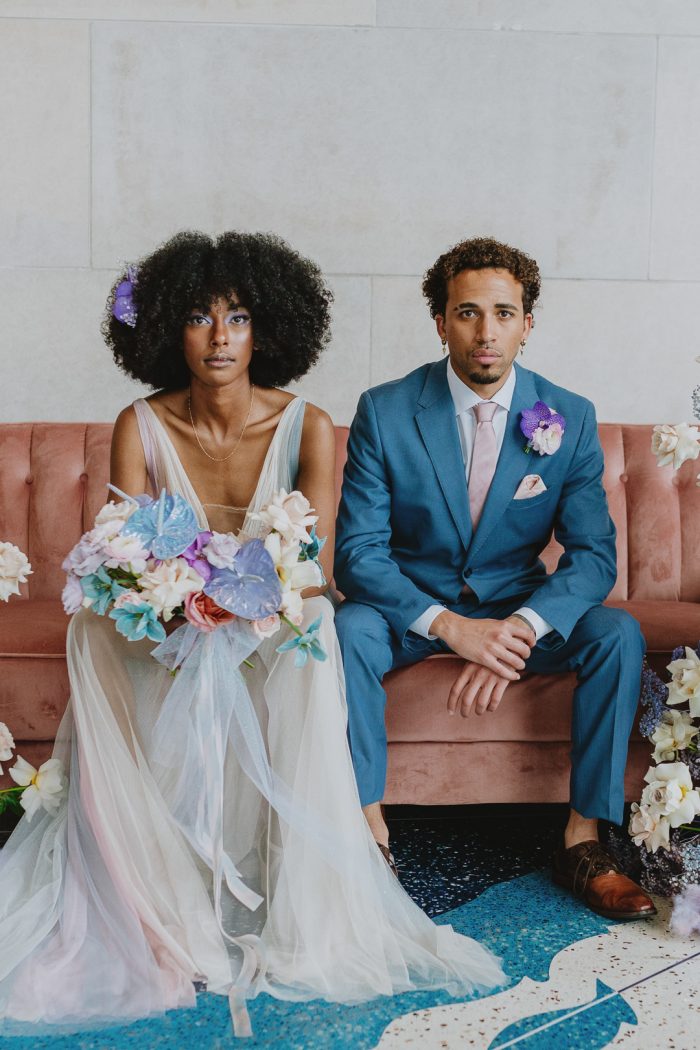 A big thank you to Magnolia Wedding Company for sharing this iridescent wedding inspiration with us. And a special shoutout to Lauren Finch Photography for perfectly capturing every show-stopping and unique detail that couples can use as inspiration for their own colorful celebration.
Playing with your wedding colors can make your celebration one-of-a-kind, whether it's a vibrant floral installation, colorful decor, or multi-hued wedding party attire. Be sure to check out our guide to planning a unique affair for ideas on how to put your own creative spin on conventional wedding ideas.