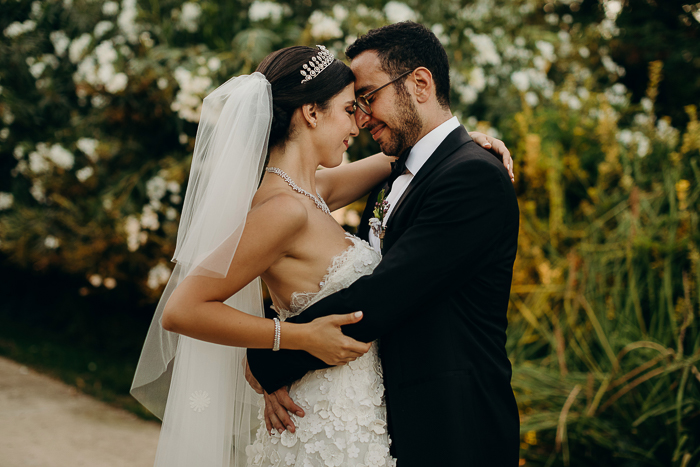 When it came time to plan a wedding, Nour and Tariq knew they didn't want the grand traditional Arab wedding (which tend to be large, orchestrated events with over 400 guests.) Instead, they wanted something effortless, dreamy, and personal to them. Their enchanting glam affair at Six Senses Douro Valley was exactly that.
Friends and family traveled from 6 of the 7 continents to Portugal to celebrate the couple and witness the wedding of a lifetime. Photographer Richard Skins perfectly captured the bride's royal-inspired Oscar de la Renta gown, the whimsical reception, and the fireworks that serendipitously went off later in the evening. With guests partying until 4 AM, Nour and Tariq's wedding will be talked about for years to come!
The Couple:
Nour and Tariq
The Wedding:
Six Sense Douro Valley, Portugal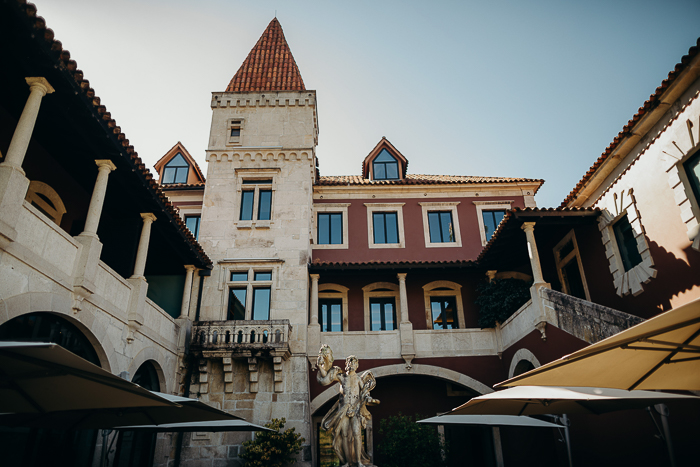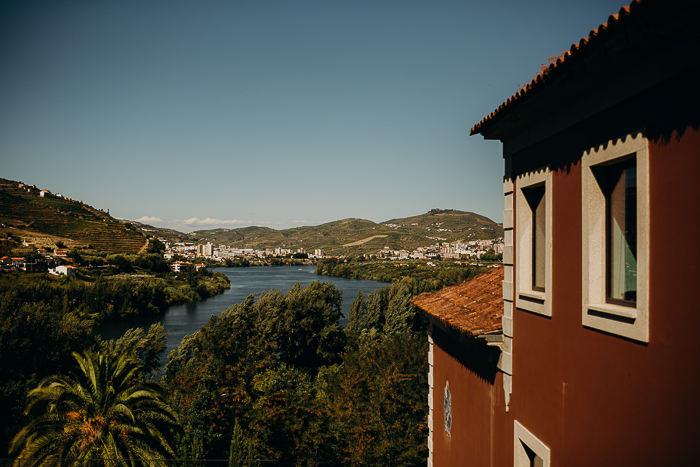 Why the Six Sense Douro Valley
Given that we both had been living in the US for the past 2 years, we wanted to pick a destination that lay between the Middle East and the US to make it easy on our friends and family who lived in both places to make the trip. We also knew that we wanted to go somewhere that a lot of people hadn't been before, so they could make a vacation out of it as well. Portugal quickly became the obvious choice. Despite the Six Senses being one of the most luxurious hotel brands in the world, the Six Senses Douro Valley isn't ostentatious. It's not trying to show off. It builds on the beauty of its surroundings. The hotel is a 19th-century renovated manor house. Beautifully decorated and cool in a not-in-your-face kind of way. It is the most incredible hotel we've ever stayed in.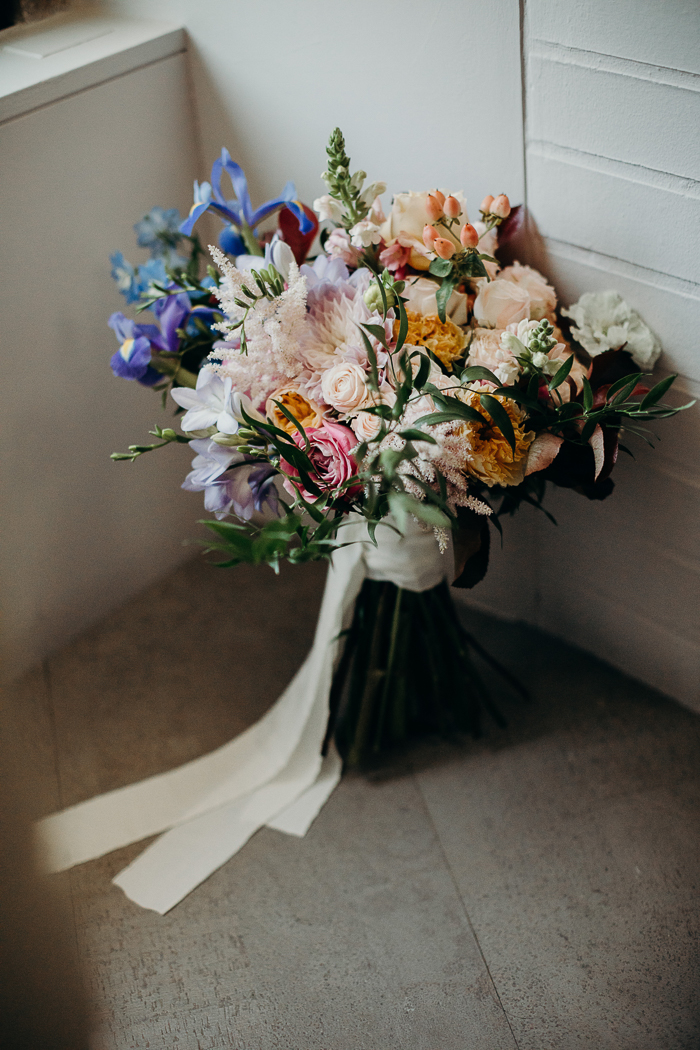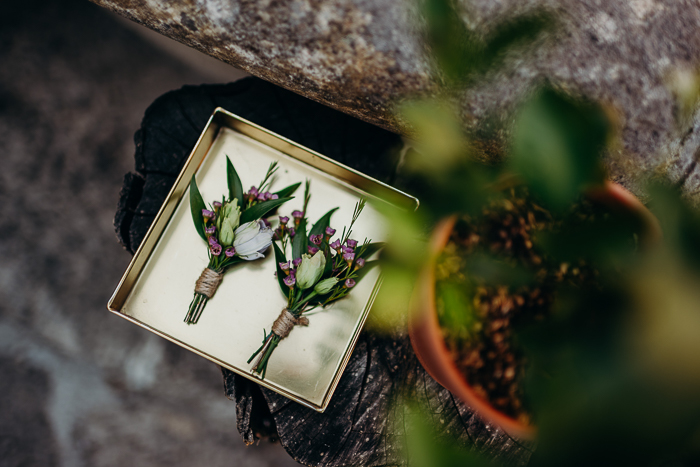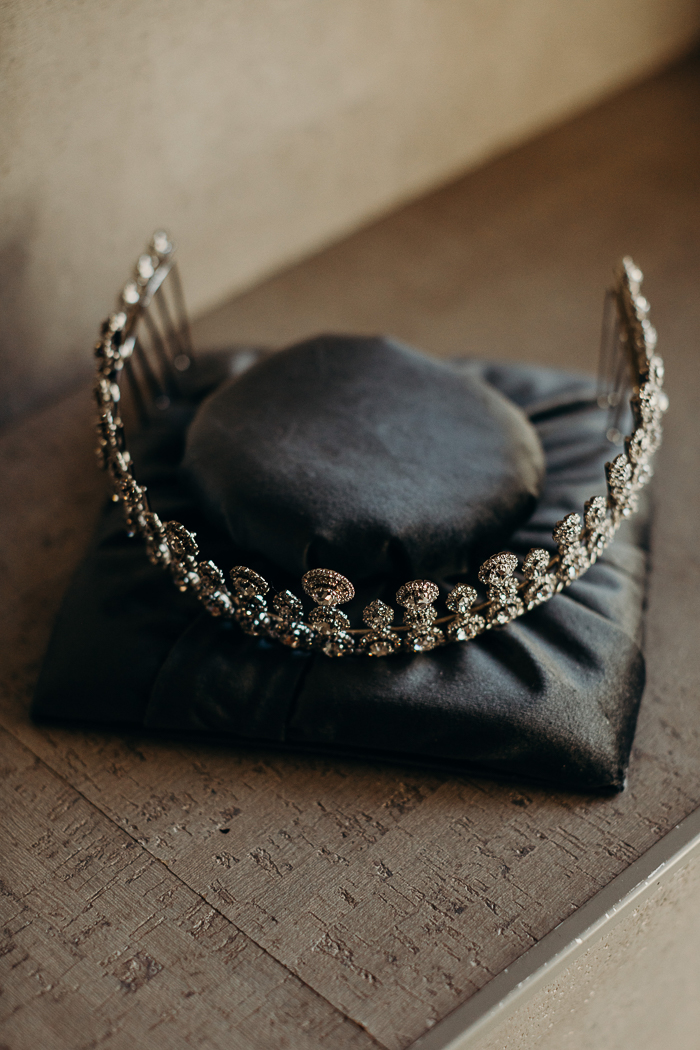 Shop similar headpieces: Bridal Tiara Headpiece ($89); Vintage Bridal Tiara ($149); Crystal Bridal Crown ($59); Vintage Bridal Headpiece ($99)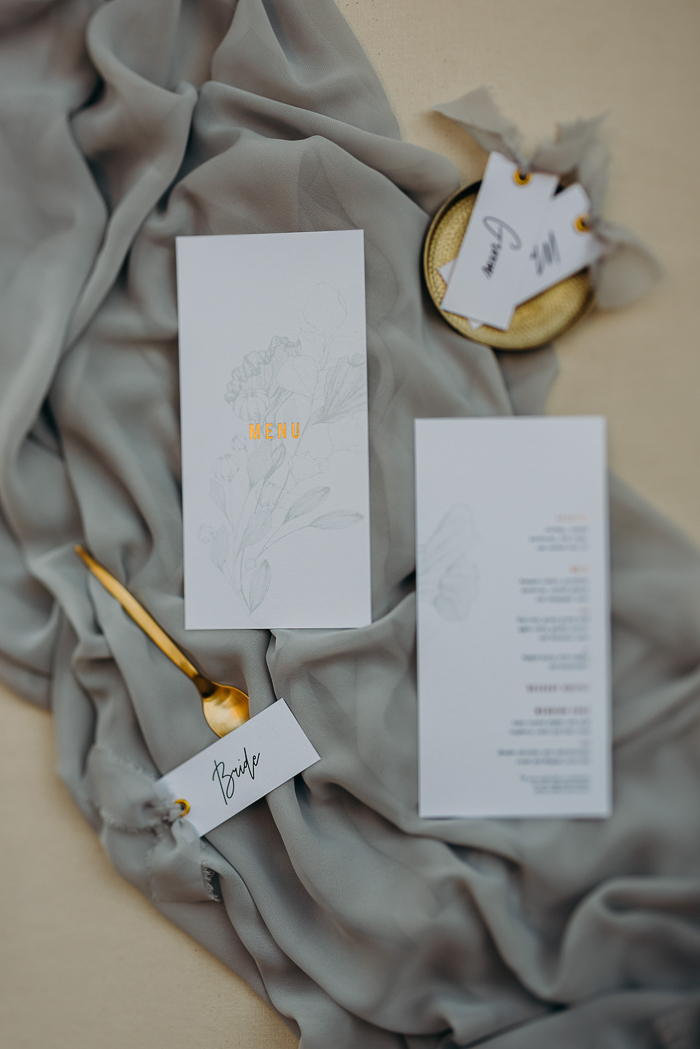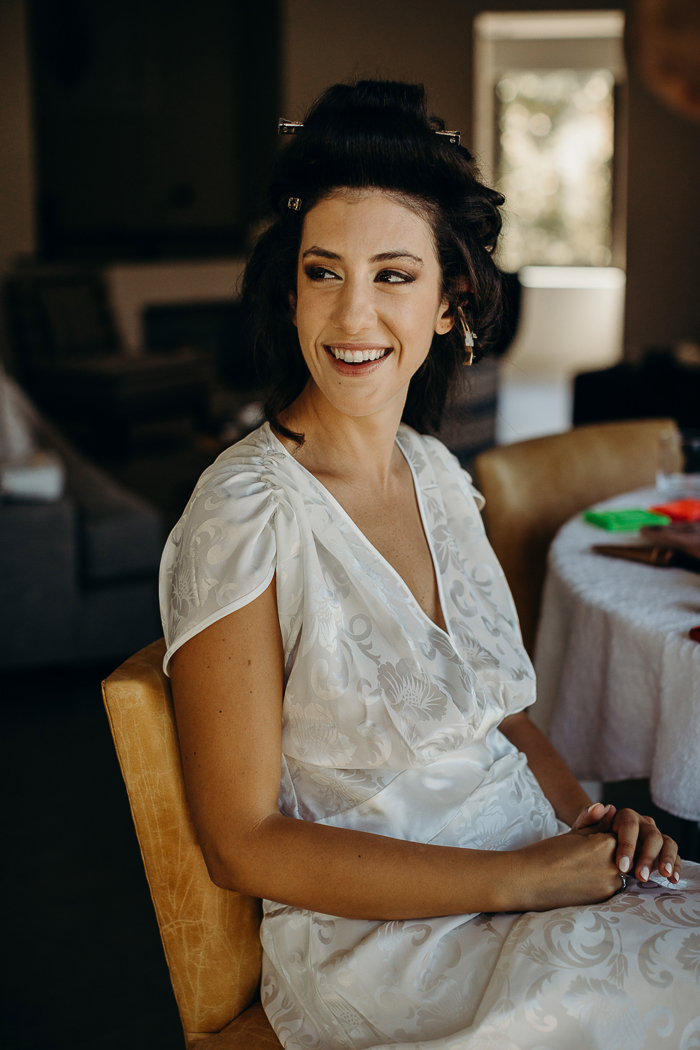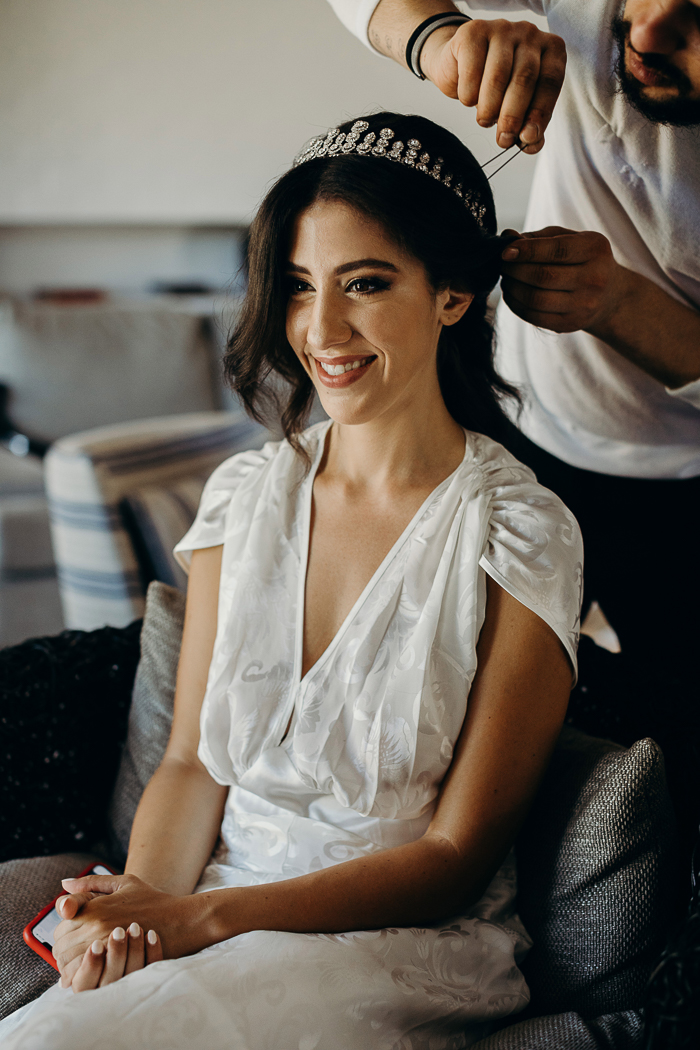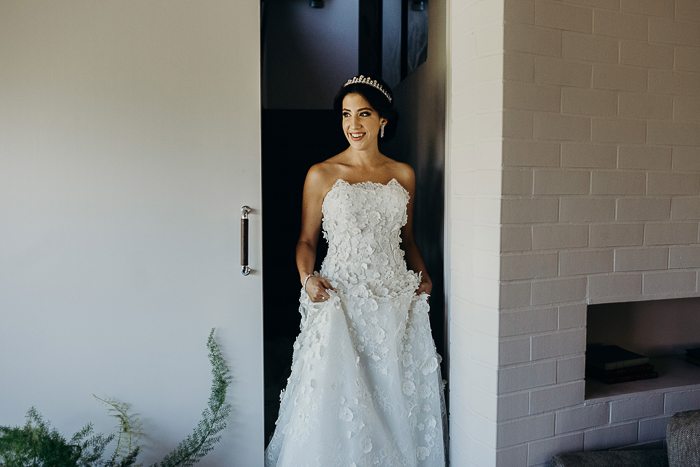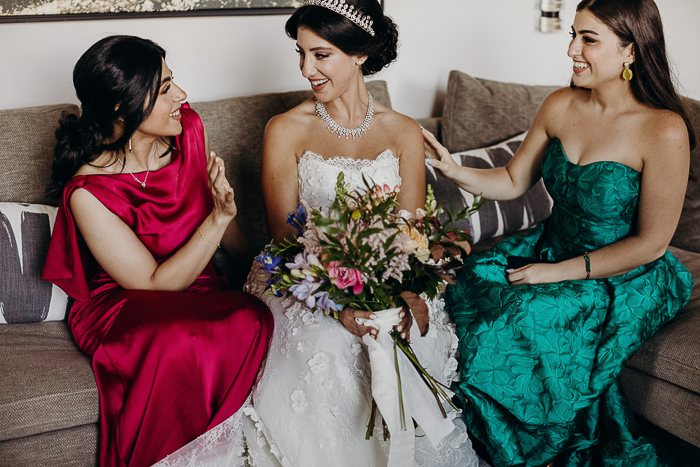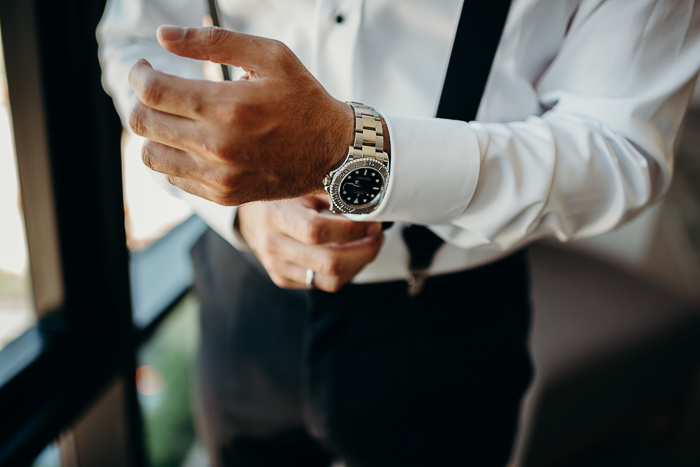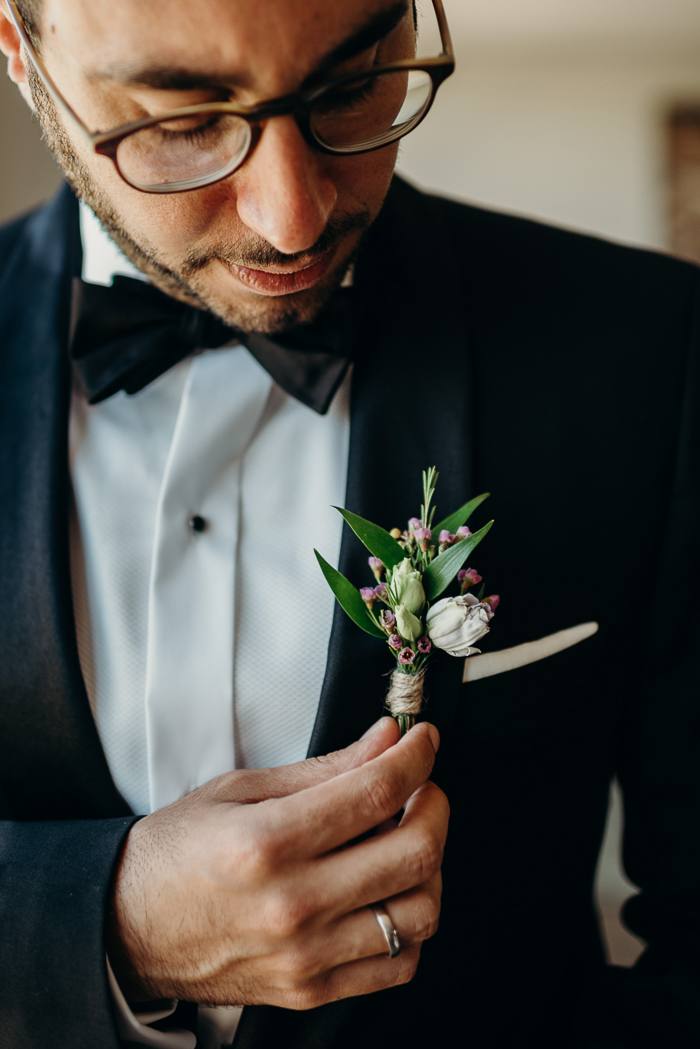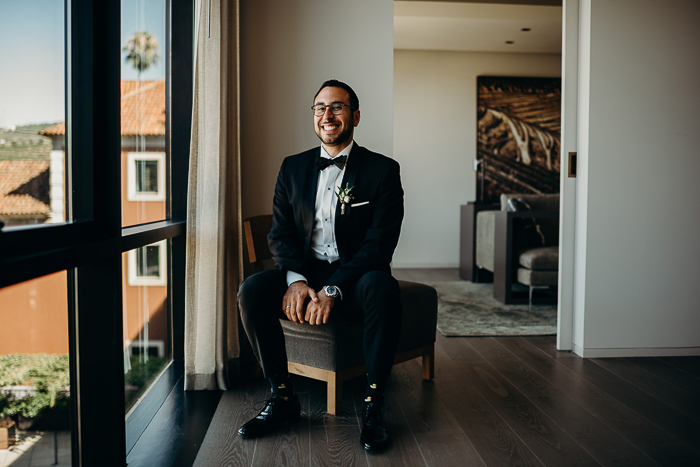 Wedding Day Advice
Looking back, we really wish we could do it all again. You only ever really get one day like this, and you don't want the process to be hectic or stressful. We'd say pick three big elements that you really want to ensure are perfect, that matter to you the most—for example, the music, the food, and the table arrangements. If everything else goes wrong, that's okay, you still got your big three! No one will really know anyway.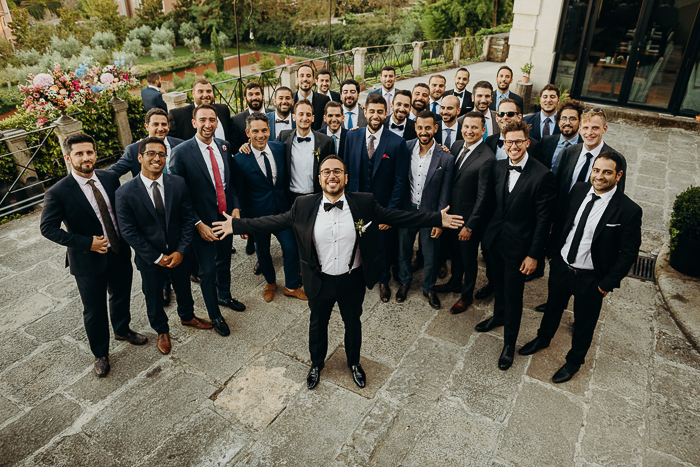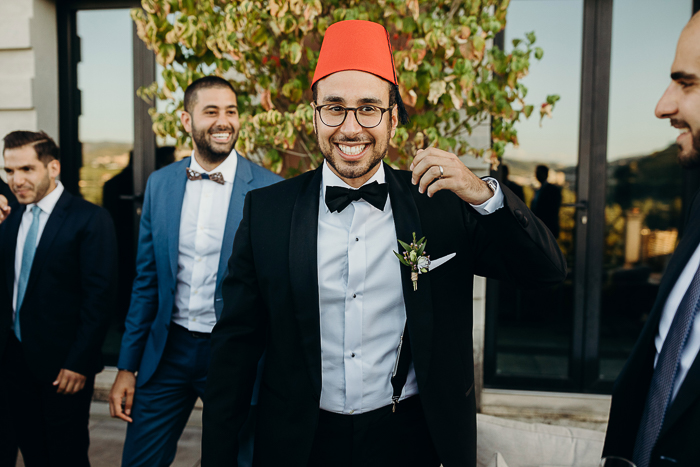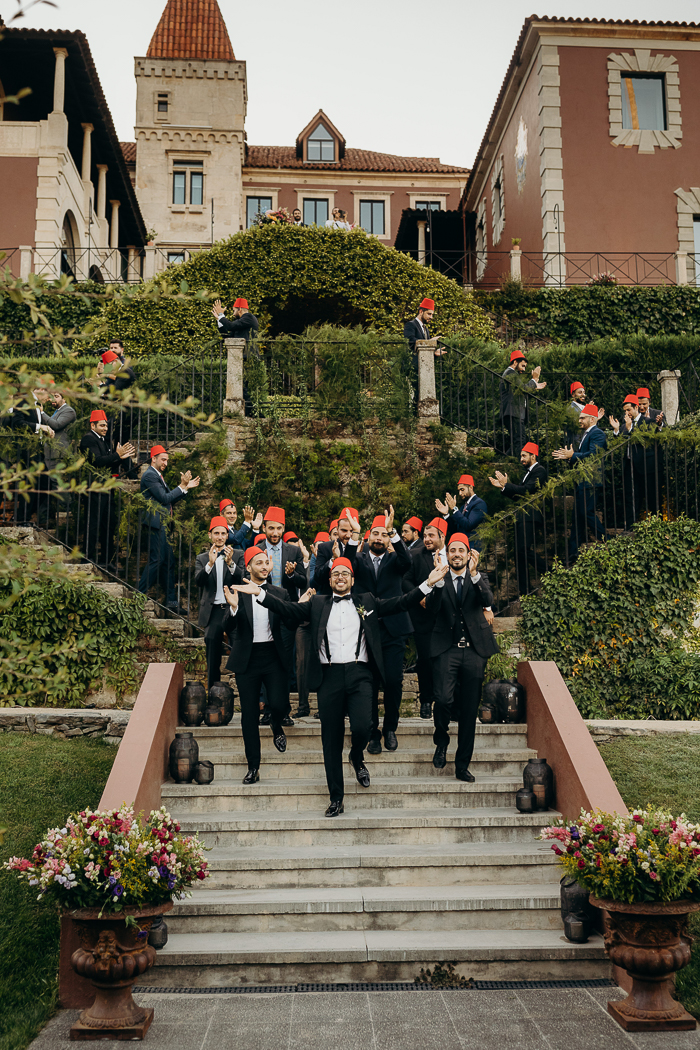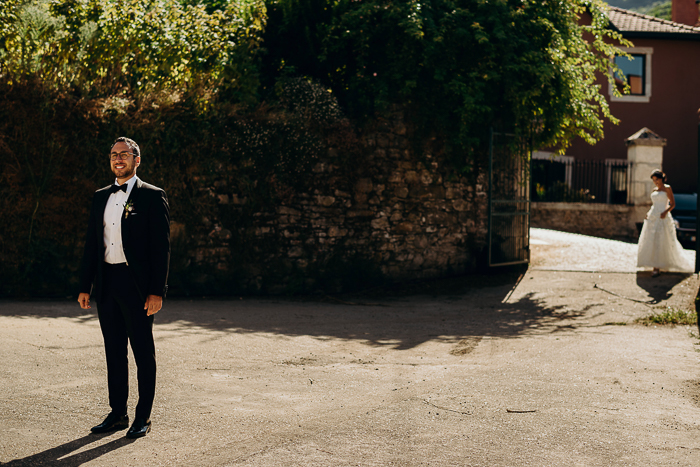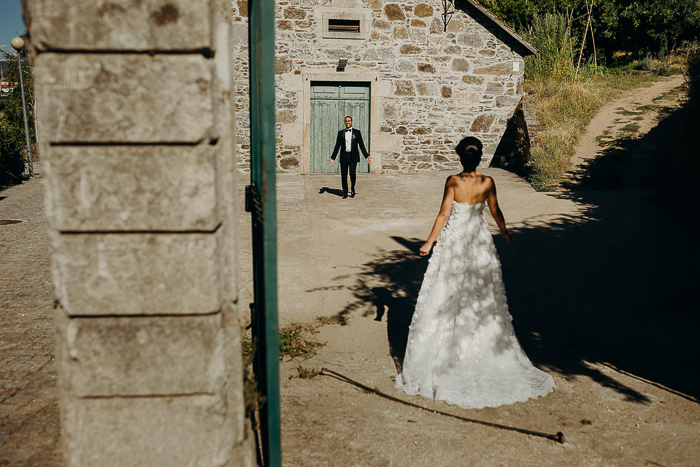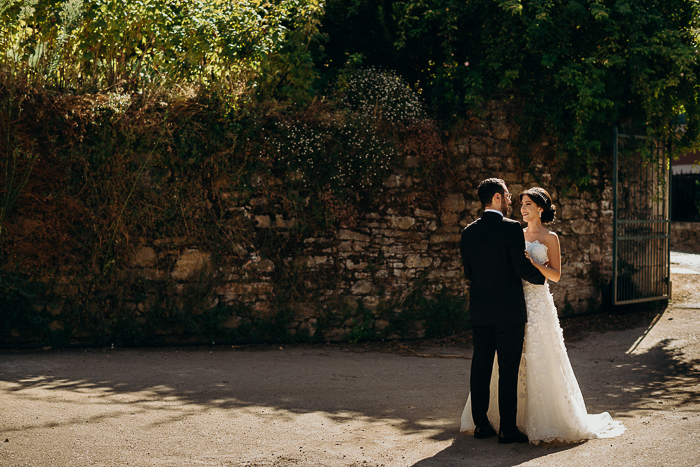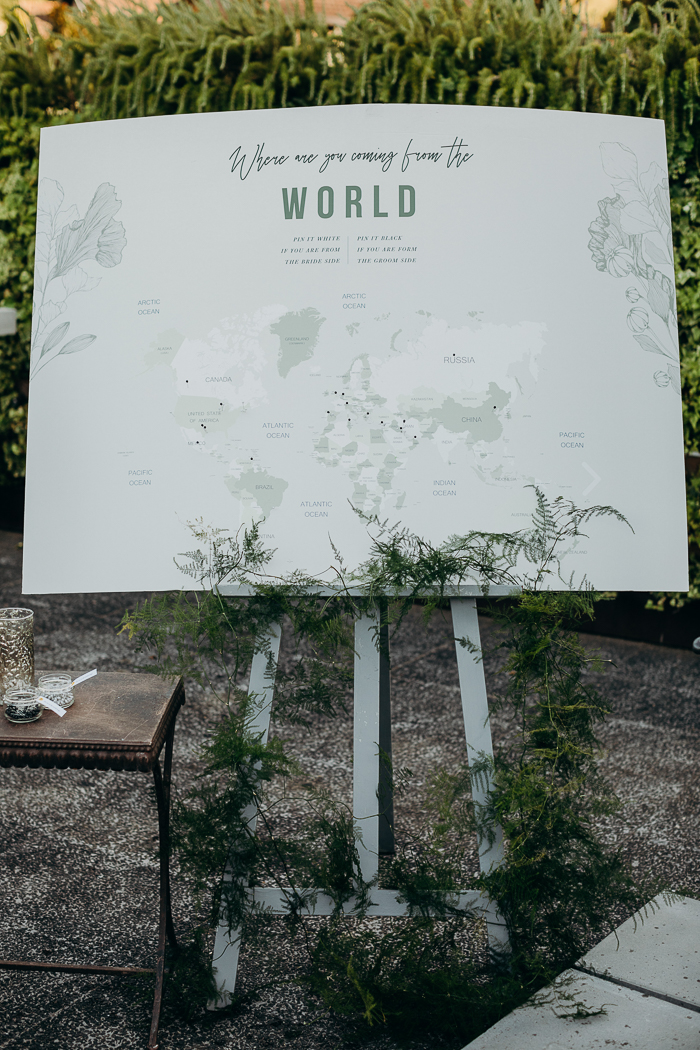 The Wedding Guests
The most memorable moment for us was probably knowing how many people flew all the way to be with us on our day. We had people from 6 continents – North America, South America, Asia, Europe, Australia (technically New Zealand), and Africa. We had a map put up where people could pin where they came from, and it was filled with pins across the globe. So many people traveled such a long way for us because we meant that much to them—that's what made it memorable.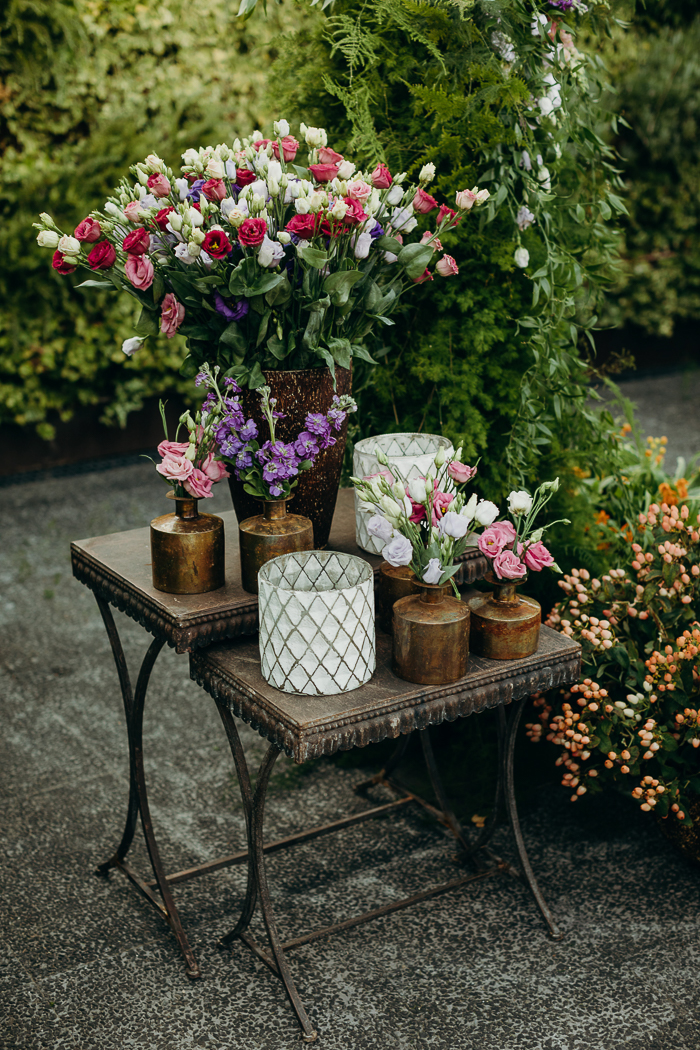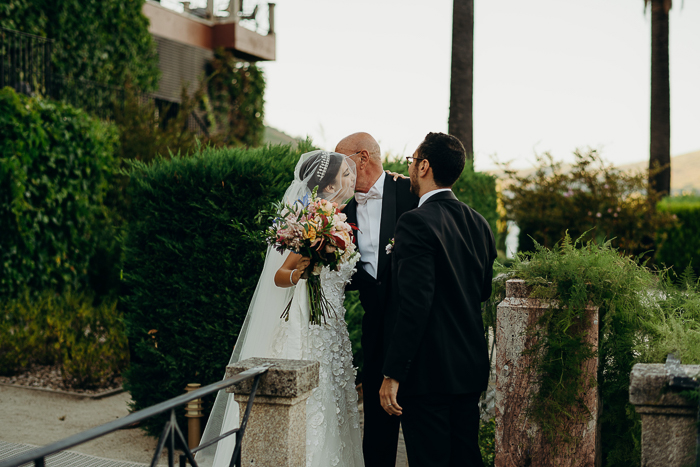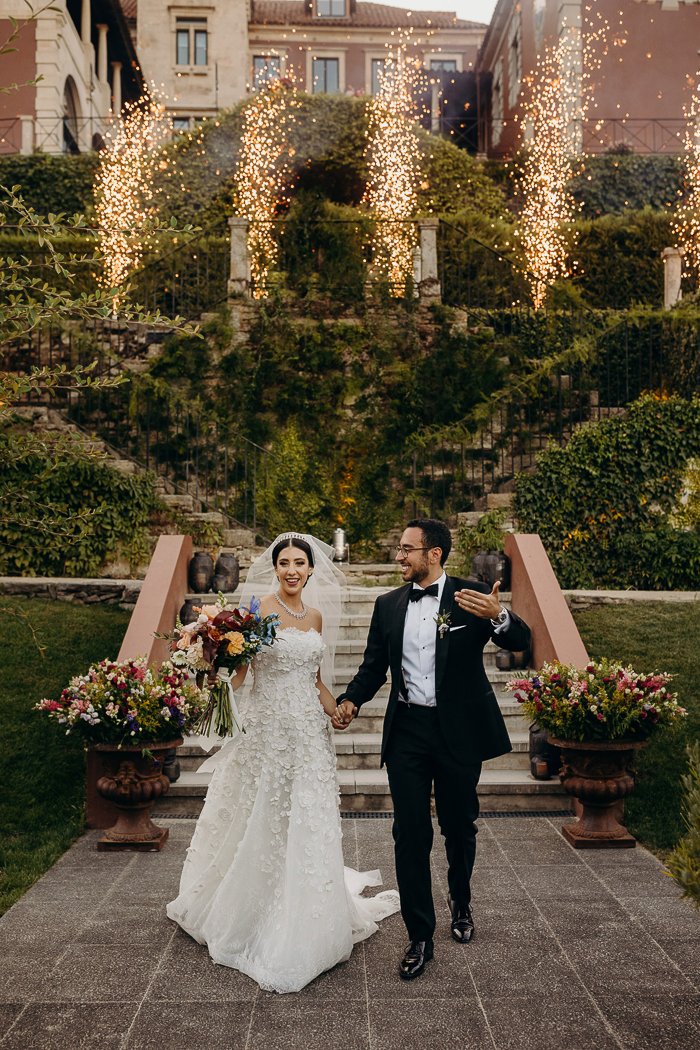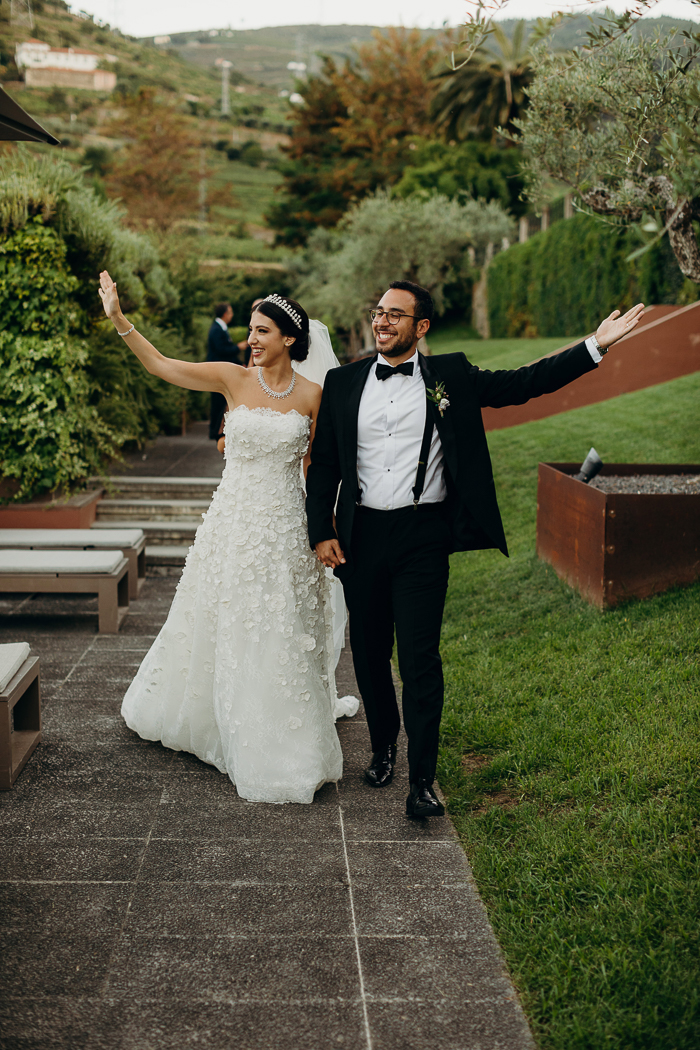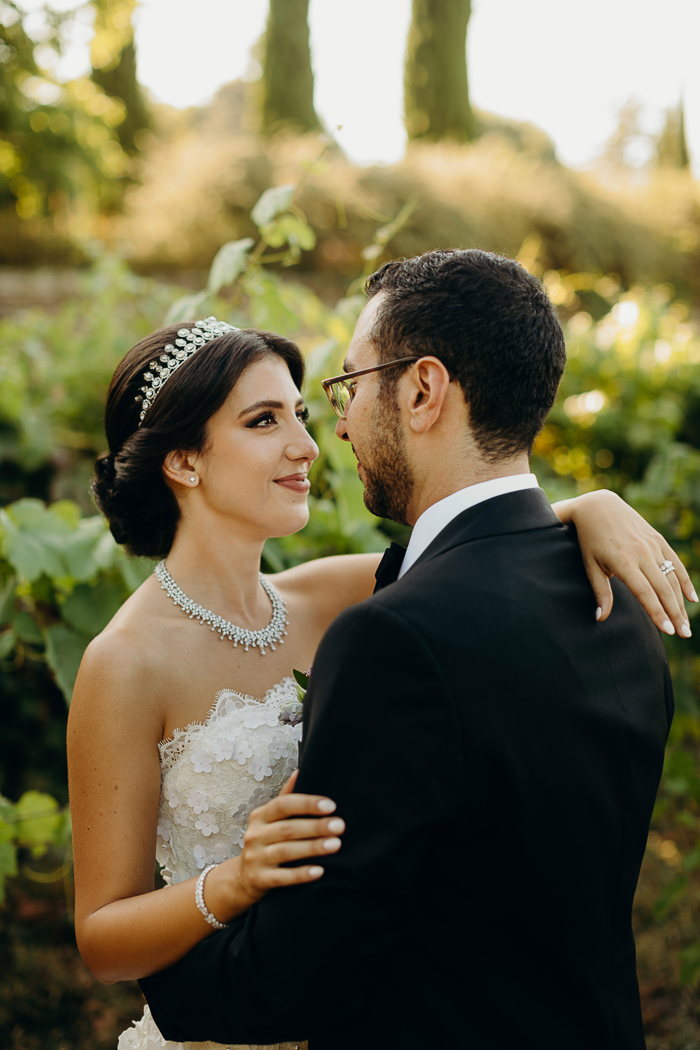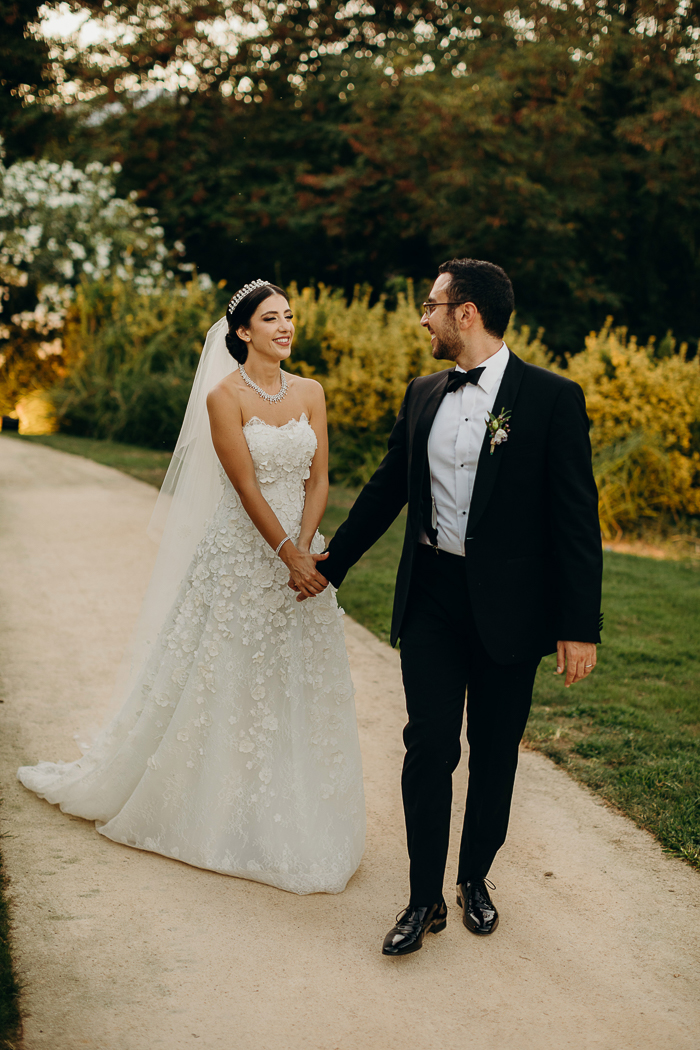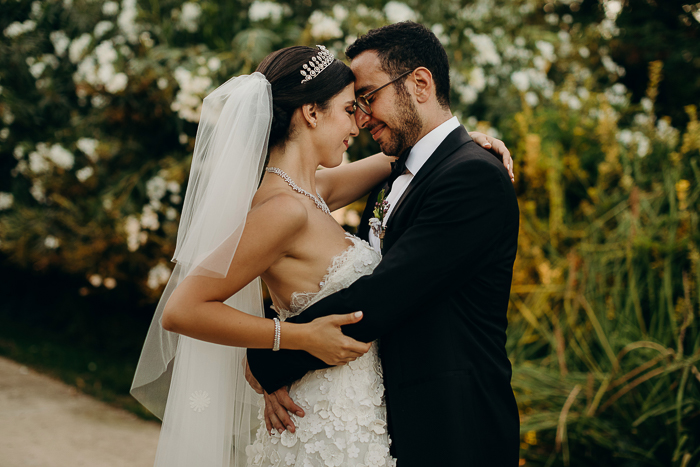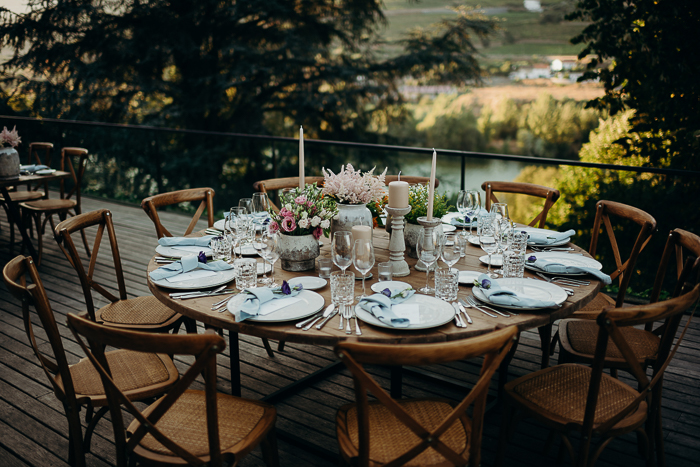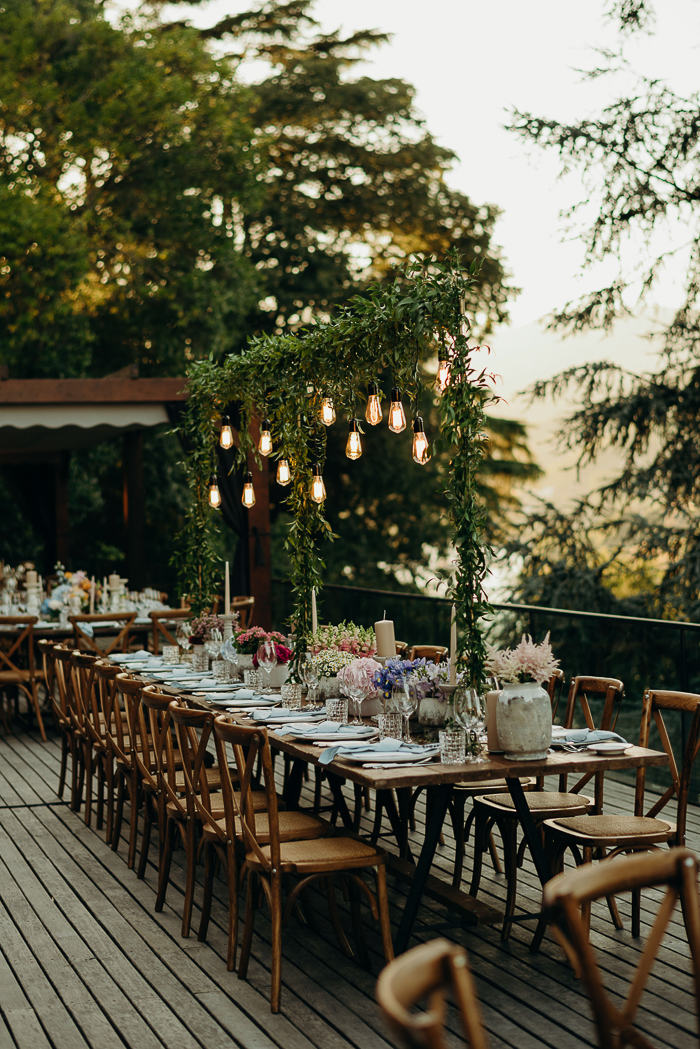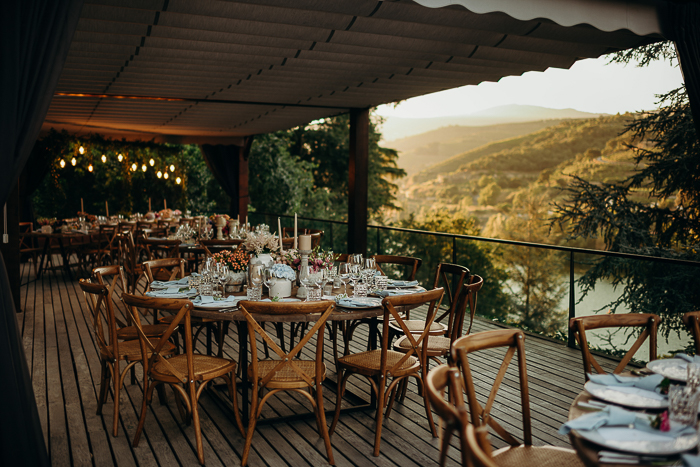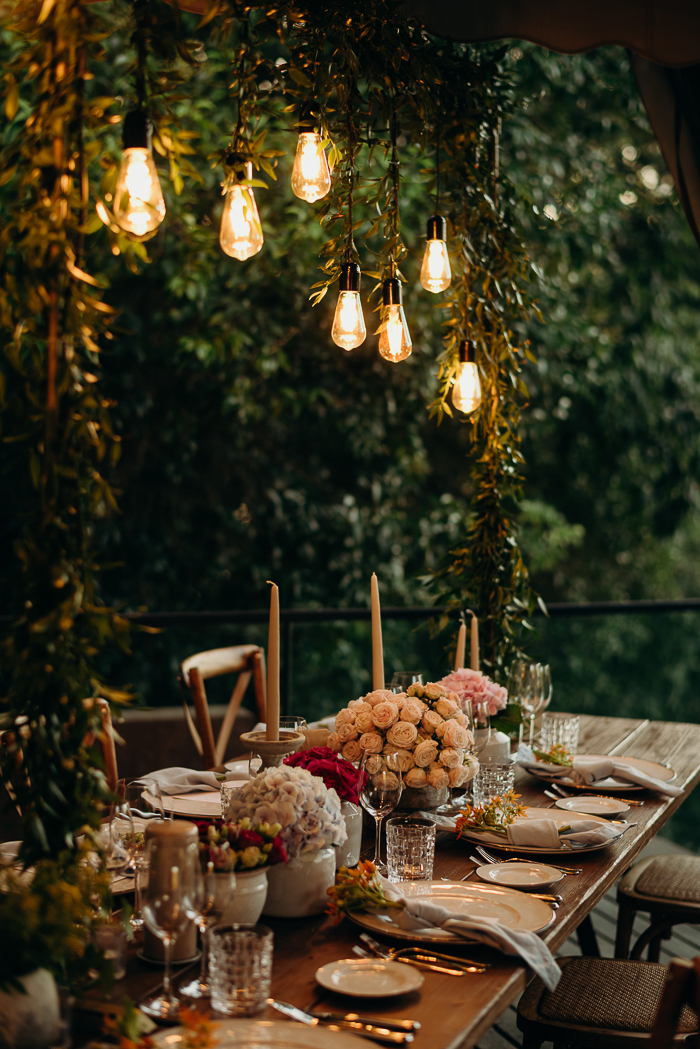 Wedding Day Surprises
Our wedding day coincided with a local Portuguese holiday. Fireworks lit up the sky at midnight as we were cutting our cake, and it made the entire day that much more memorable.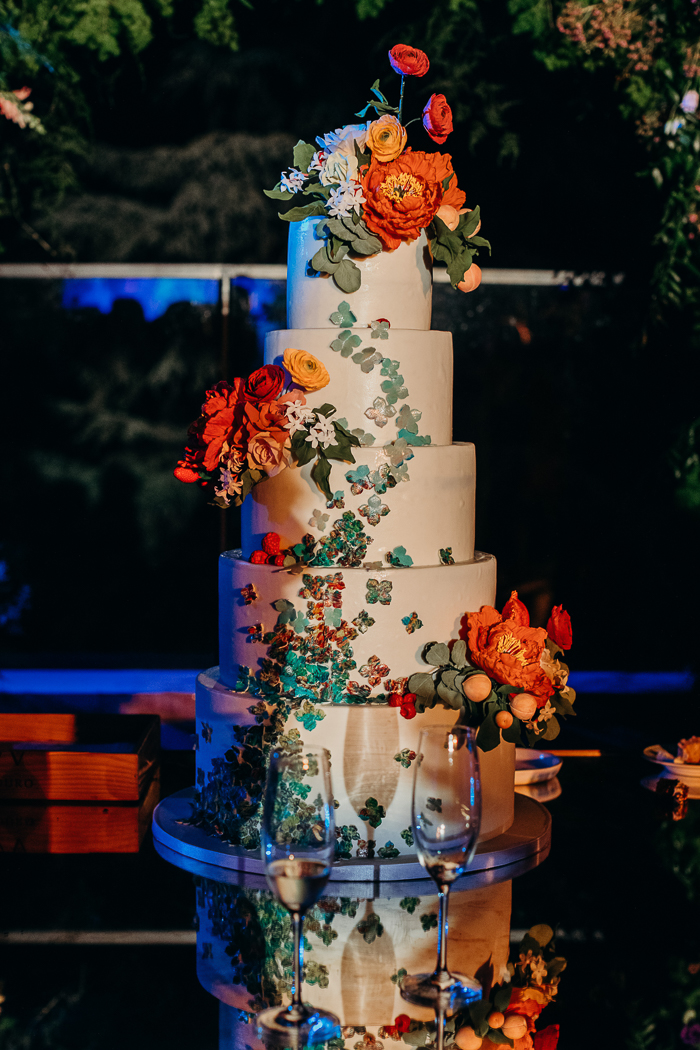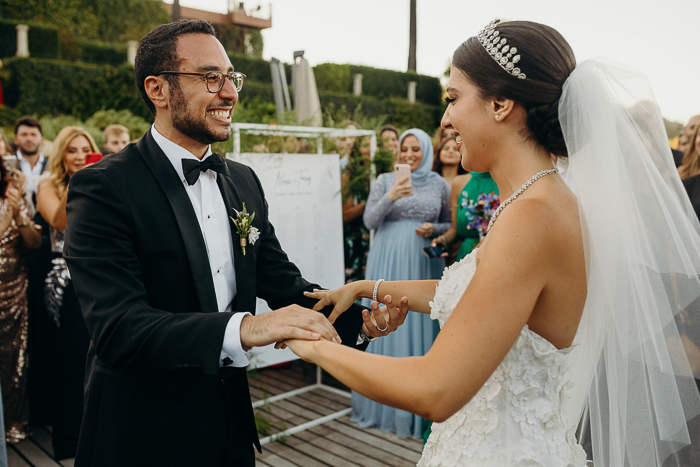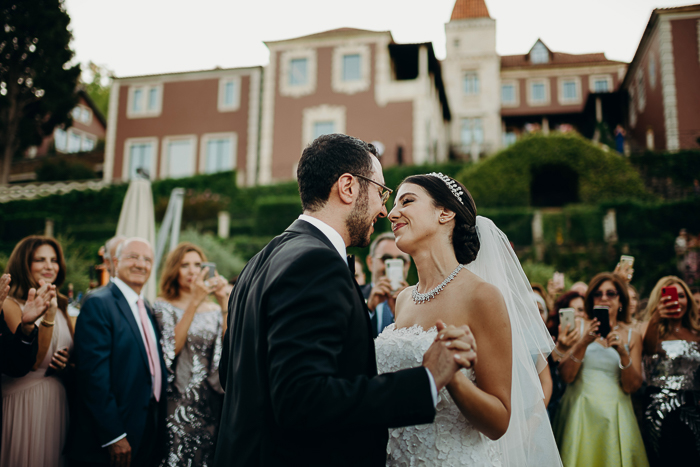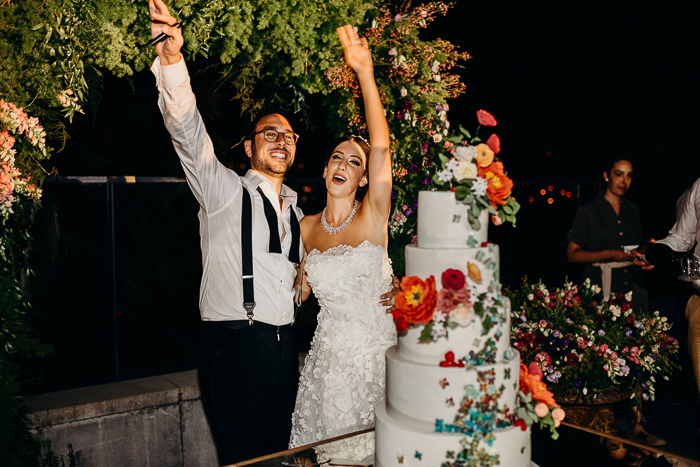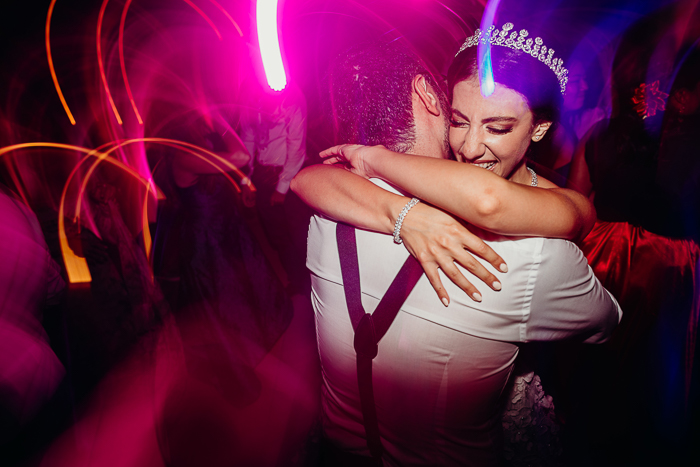 Congratulations to Nour and Tariq on their special day at Six Senses Douro Valley—and a big thank you to Richard Skins Photography for sharing the beautiful photos! If you're looking for more destination weddings in Portugal, check out Joanna and Guillaume's Free-Spirited Portugal Wedding at Herdade de Maroteira!