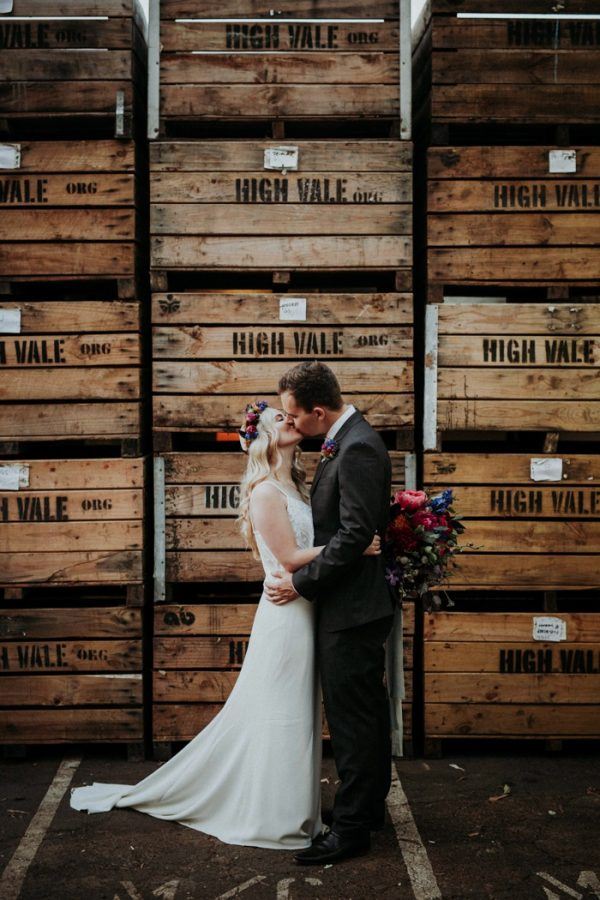 Calling all summer brides: you're going to love this vibrant wedding's relaxed vibes! Sarah and Luke had their wedding at Core Cider House, a cider house that doubles as an event venue, and it all began with an emotional ceremony under the gorgeous, jewel-tone floral arbor designed by Signature Floral Design. From Sarah's vibrant flower crown to her elegant two-piece Martina Liana gown, we can't get enough of her bold summer bridal look. Black Bird Tale captured every stunning moment of Sarah and Luke's day, including their enchanting couple portraits and their amazing reception's cake table!
The Couple:
Sarah and Luke
The Wedding:
Core Cider House, Perth, Australia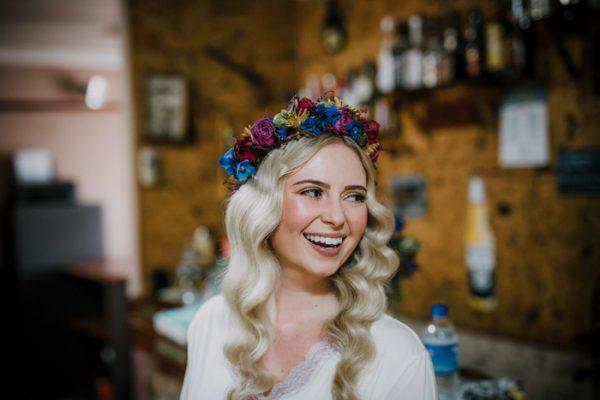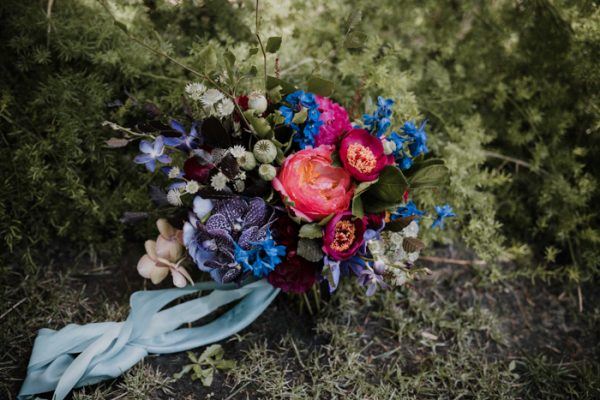 I first saw my dress online, just after our engagement. Luke and I went to a bridal fair a couple of months later and I saw it in person, but couldn't really look too much because Luke was with me. The day we went dress shopping, I booked two boutiques. The dress I'd seen months before hand was the first one I tried on. It's a two piece and I fell in love with it straight away which was a relief after admiring it for so long. I tried on a few more dresses just to make sure, but ended up walking out about an hour and a half later with the original dress. We then cancelled the second boutique and went for a celebratory lunch. I'm so glad that I had an idea of what I thought I wanted, otherwise it could have been a very overwhelming experience. Taking people that are very honest was also helpful, I barely walked out of the change room before my mum had given me the 'look'.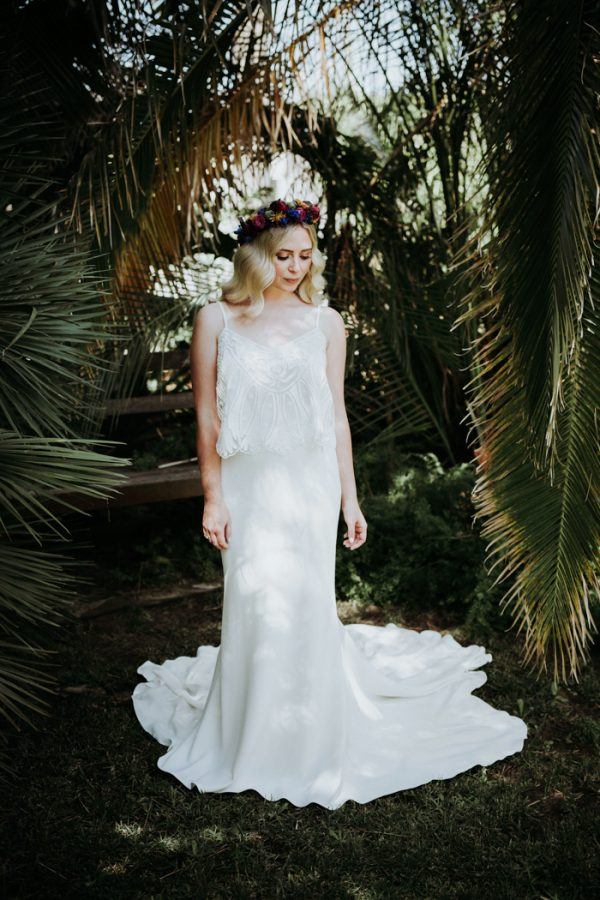 We had stumbled across the cider house earlier on in our relationship and had fallen in love with the atmosphere and feel of it. It is so relaxed, picnic blankets on the grass, share plates, and the most delicious "pith'd" cider. We wanted the down south, cider/winery, holiday feel without the hassle of the travel and that was why Core was our first and only venue choice.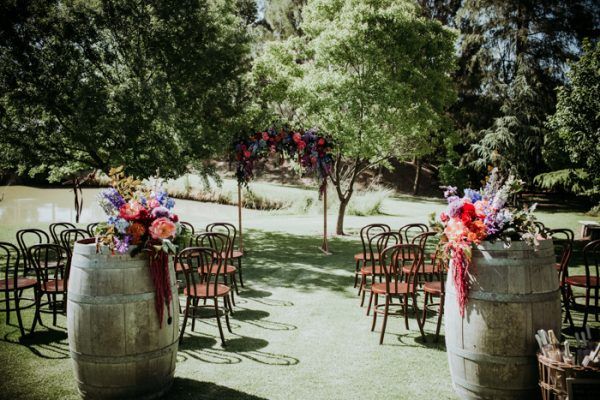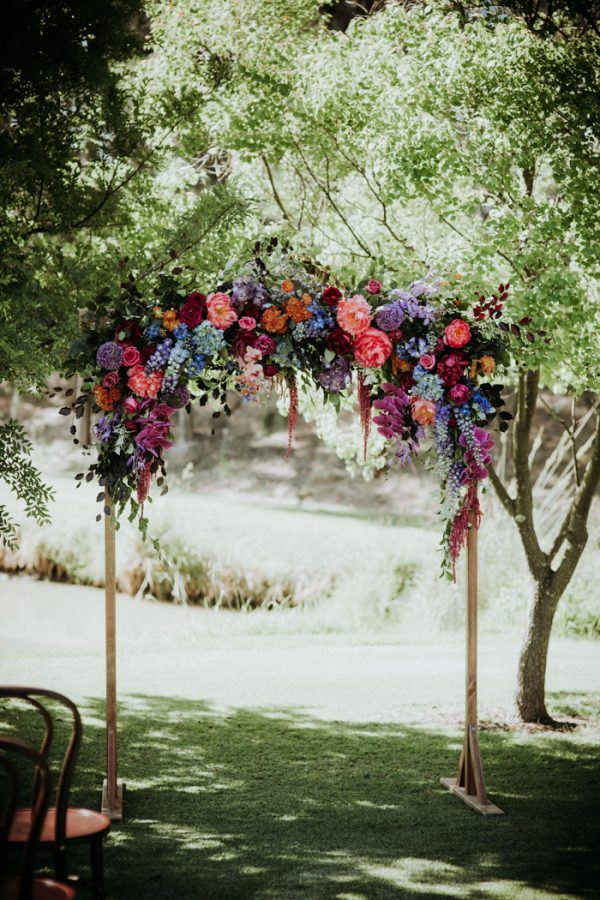 Our favourite details were the flowers! They were incredible! So much colour and so vibrant. We are still getting compliments about how fantastic they were.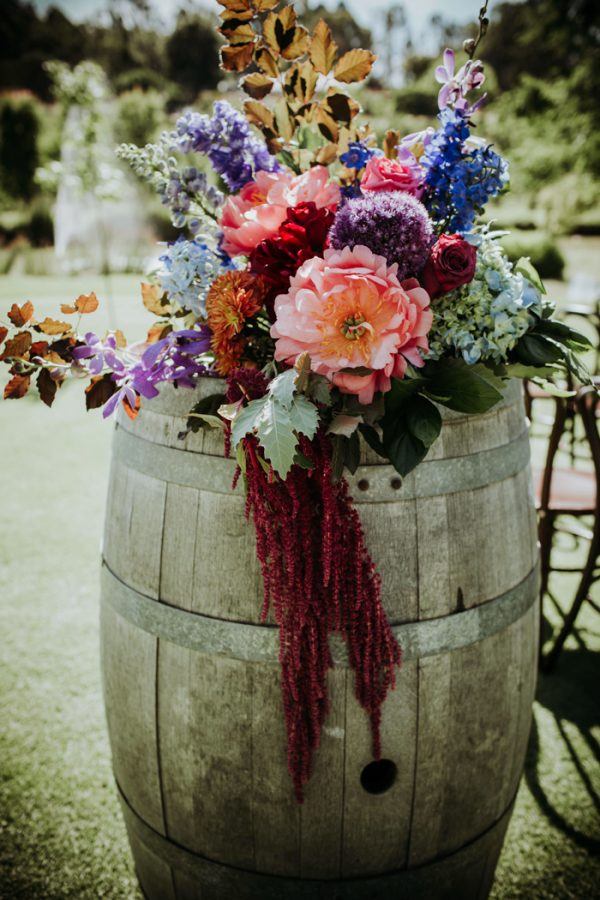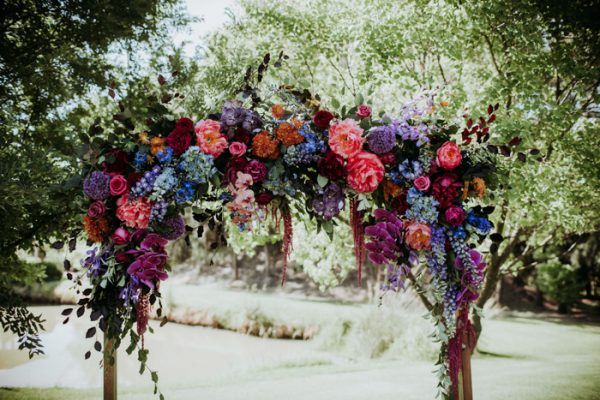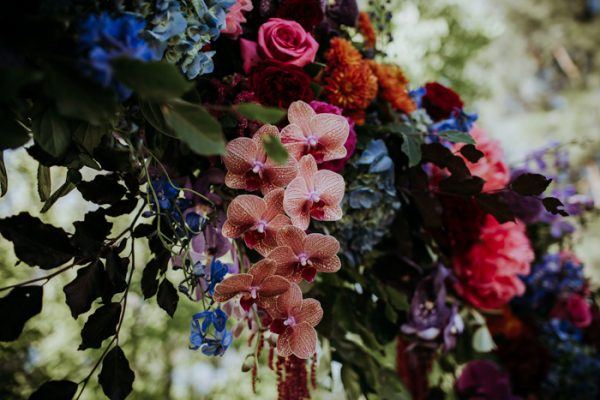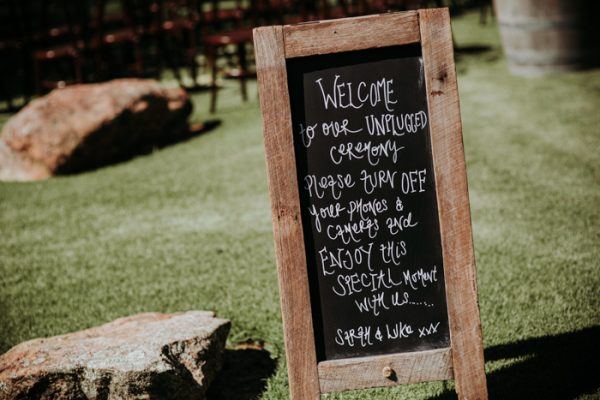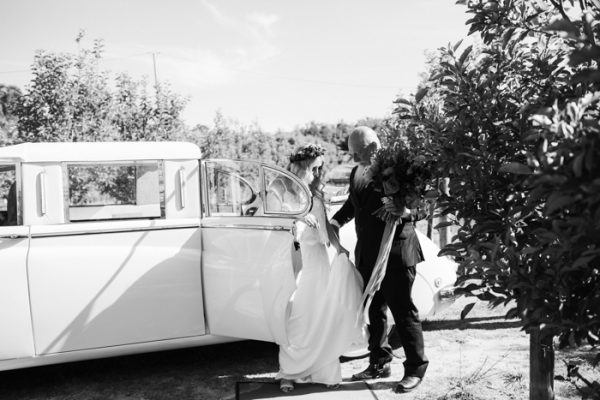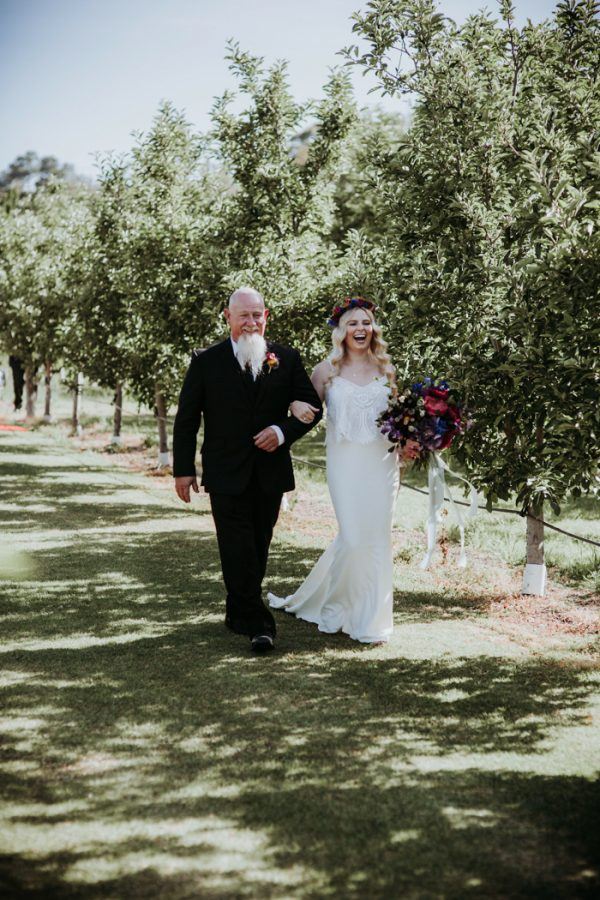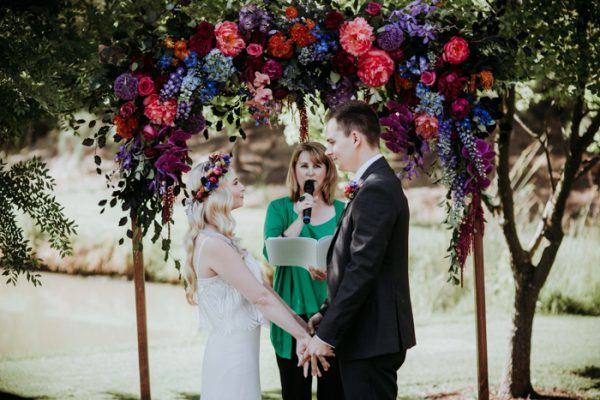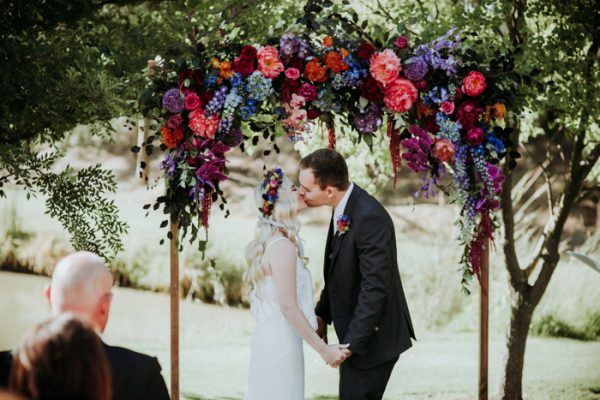 We also loved that our family were so involved in the ceremony. My dad was in charge of making sure I didn't fall on my walk down the aisle. My brother, and Luke's dad were the ring bearers, but we only asked them the morning of our wedding. We surprised both of our mums by asking them to be our witnesses during the ceremony.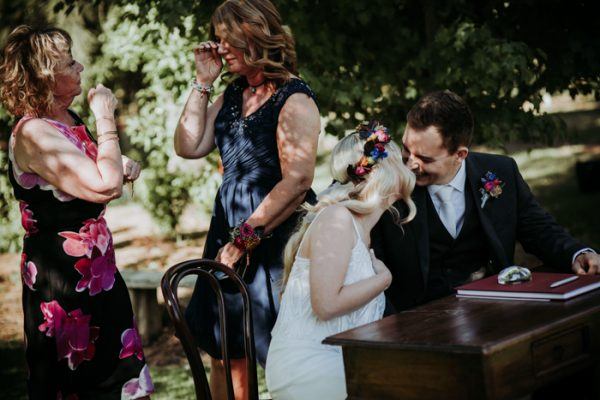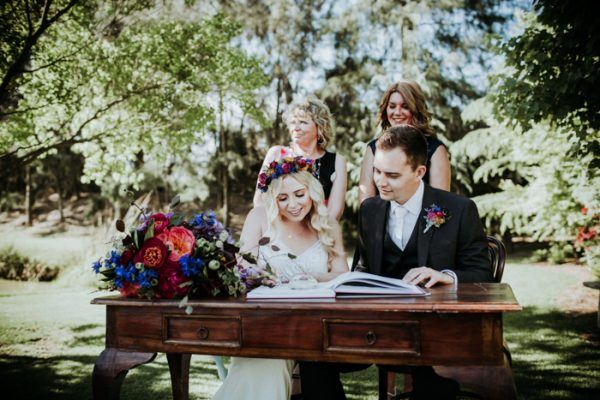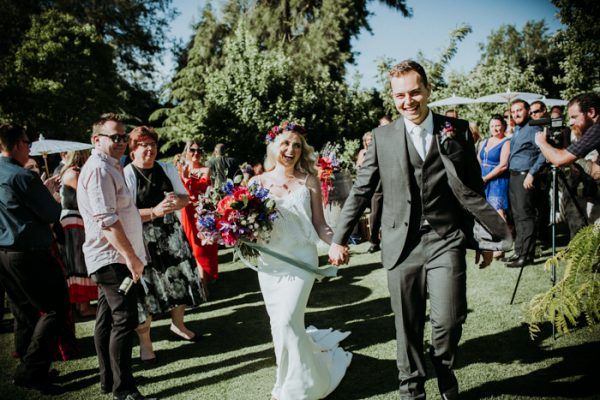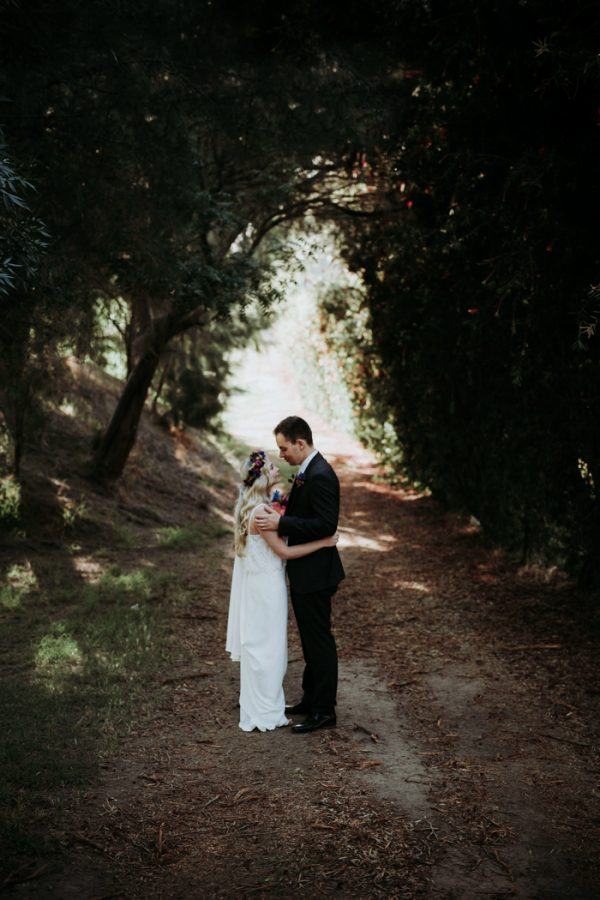 I remember after the ceremony, once everything formal had been done and we were alone getting our photos taken, just taking a big deep breath and looking at my husband thinking, wow we did that. It was an amazing moment.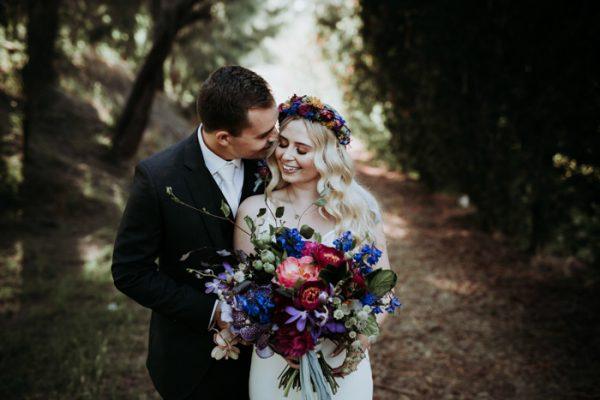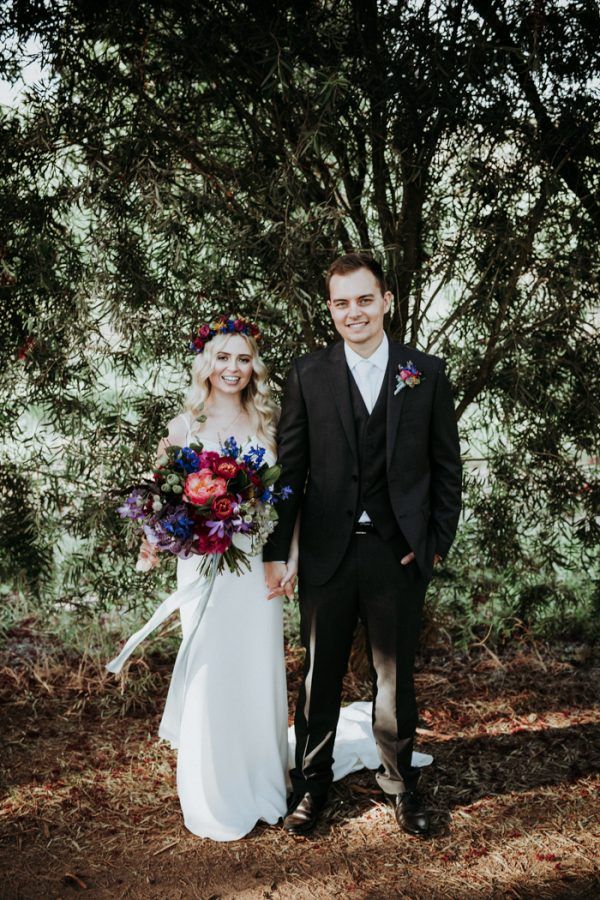 Our wedding advice is to make it your own and know that you don't have to stick to a formula. We didn't have a bridal party and left out a lot of the more traditional aspects of a wedding. At the end of the day it's about marrying the person you want standing by your side for the rest of your life. Also, have someone at the end of the aisle with a bottle of water. You will need it.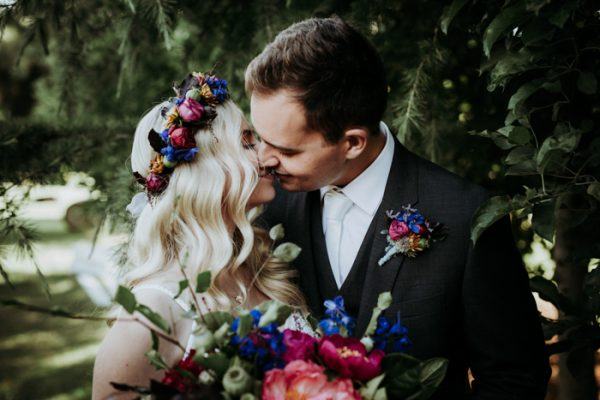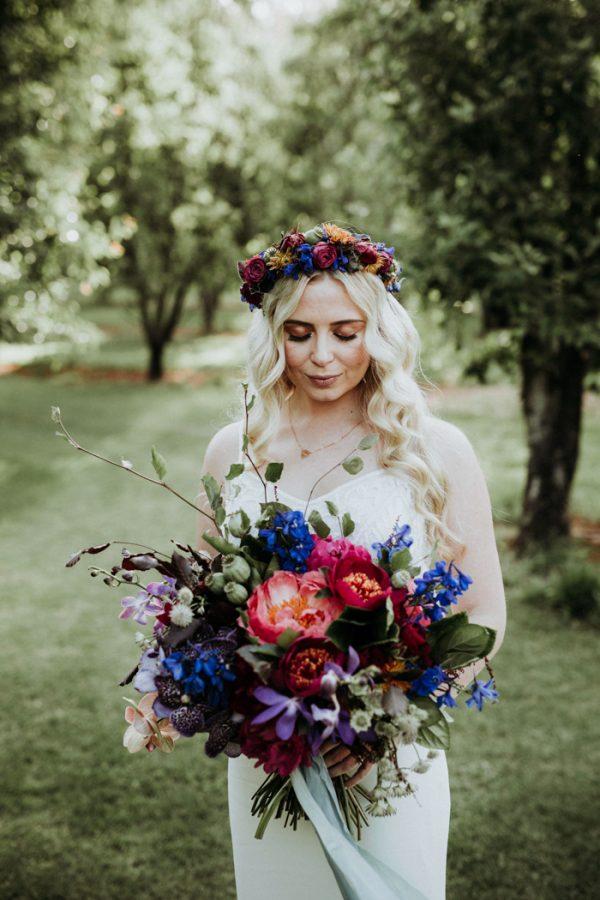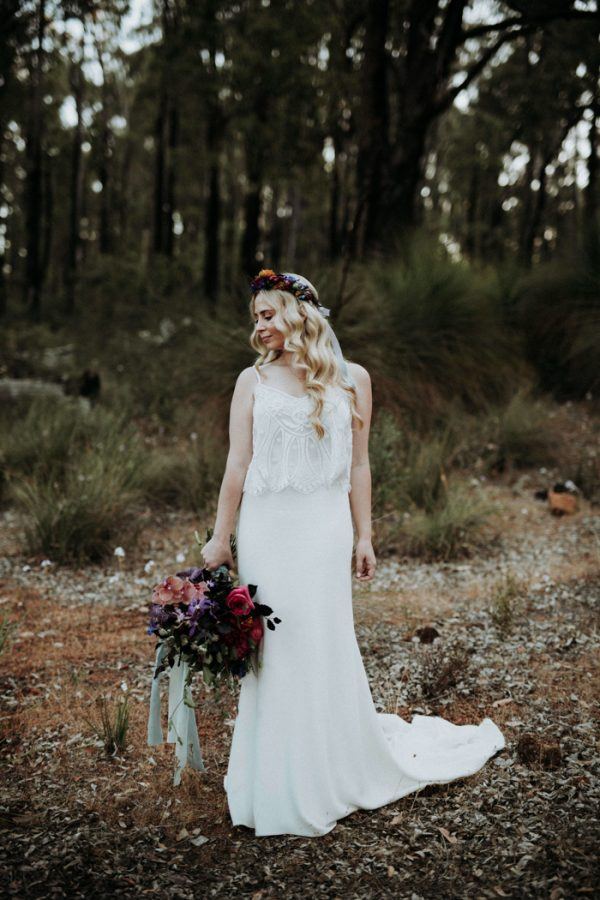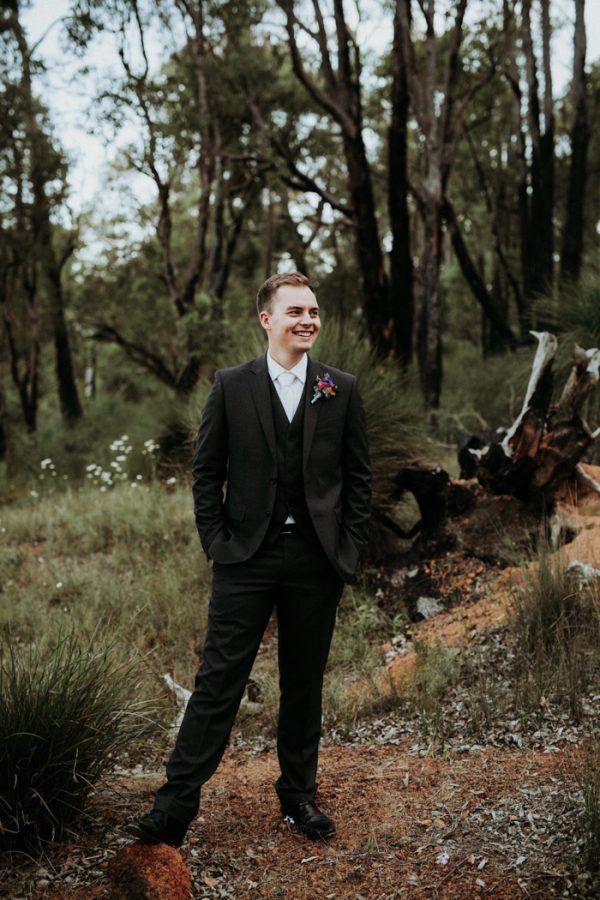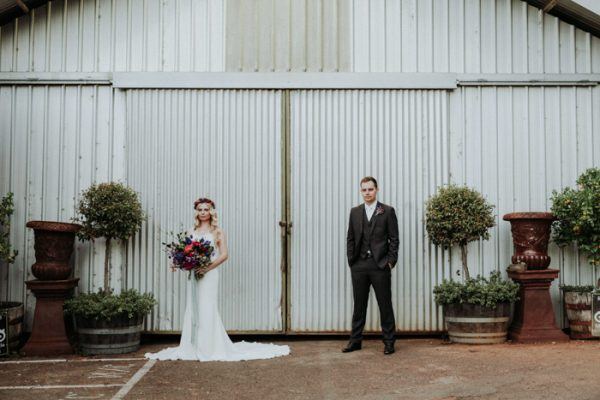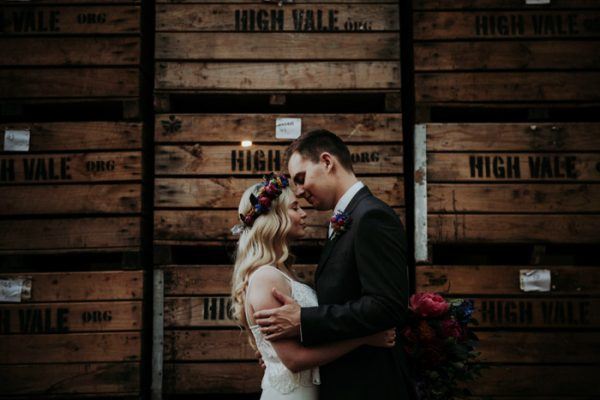 We wanted it to feel like a big family get together. Nothing too formal but still pretty and relaxed. Cocktail reception wasn't my first choice but in the end it worked perfectly and felt very natural. Everything was outdoors which also added to the earthiness and flow of the whole day.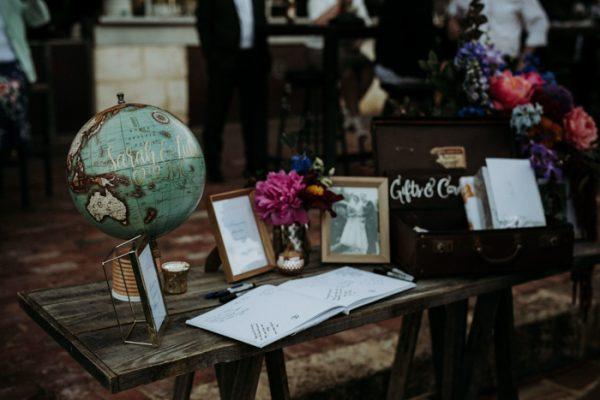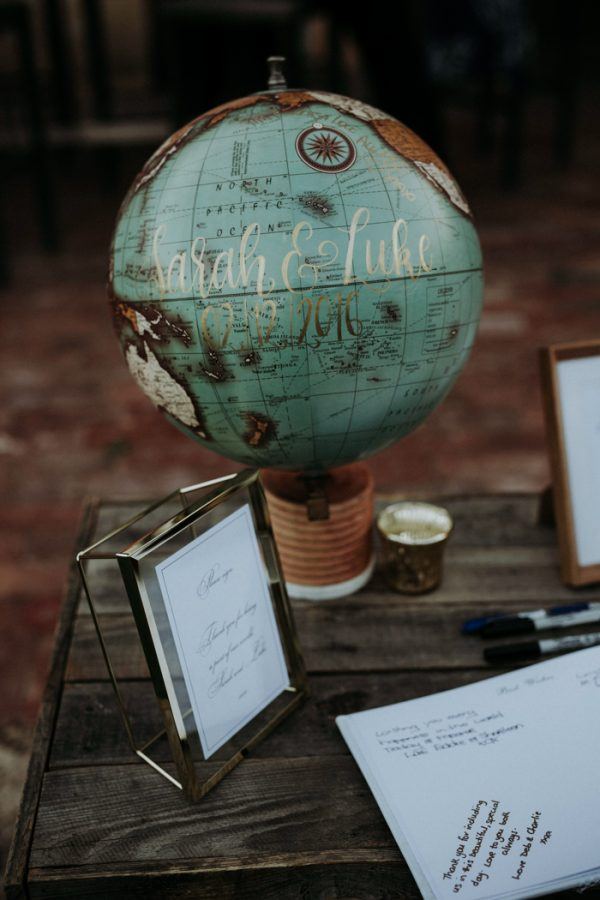 All of our vendors were honestly amazing. Our photographer, Maz, and our florist, Annaliese, are both insanely talented and went above and beyond in every aspect to make our day seamless and beyond anything we could have imagined. They are two of the nicest people we have ever met.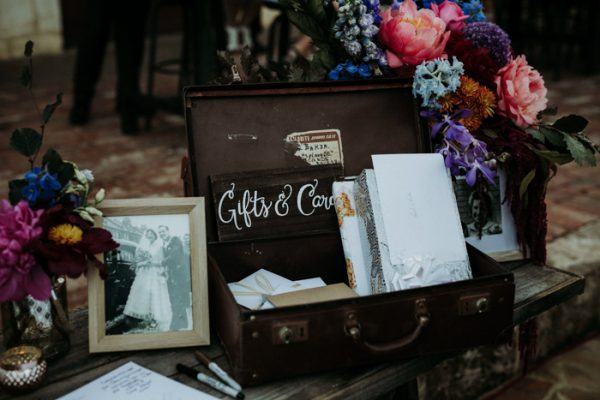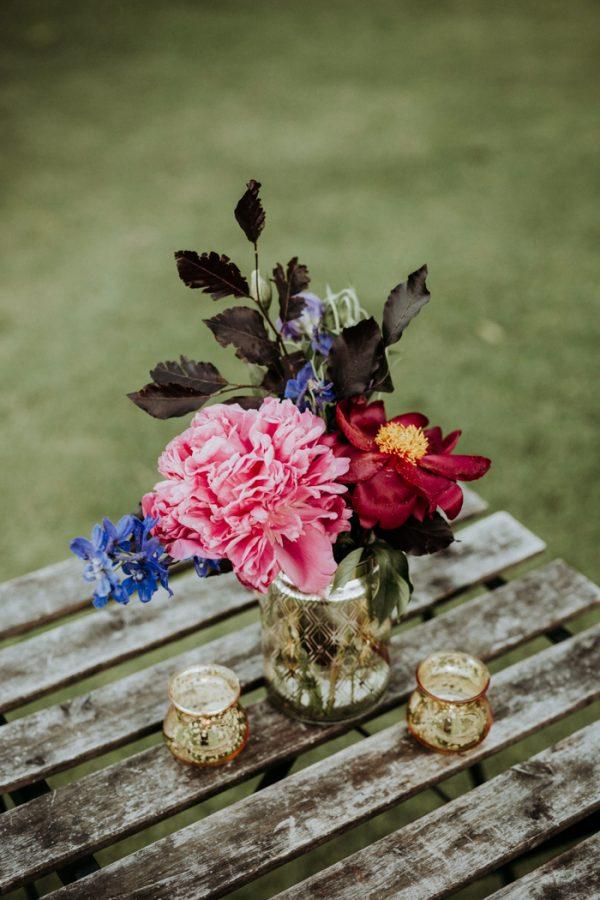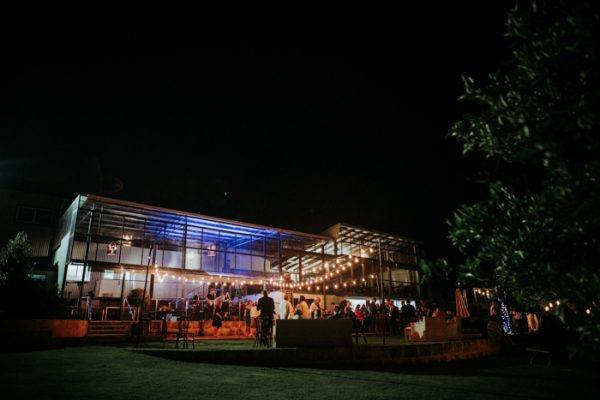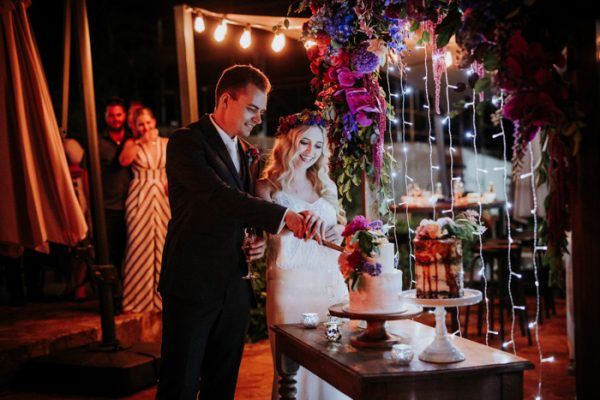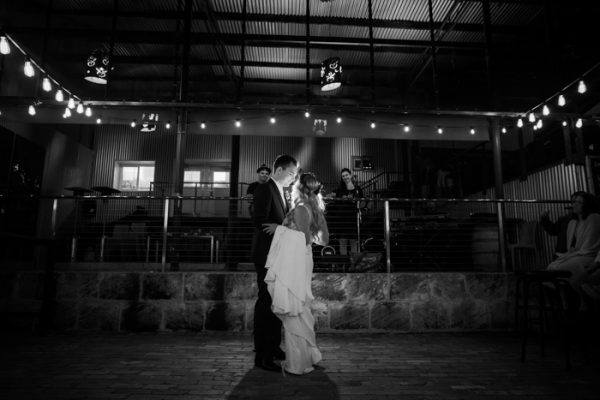 Congratulations to Sarah and Luke, and a special thanks to Junebug member Black Bird Tale for sharing their wedding with us. Love this wedding's bold color palette? Take a look at this jewel tone boho wedding at The Glen at Crossmount!