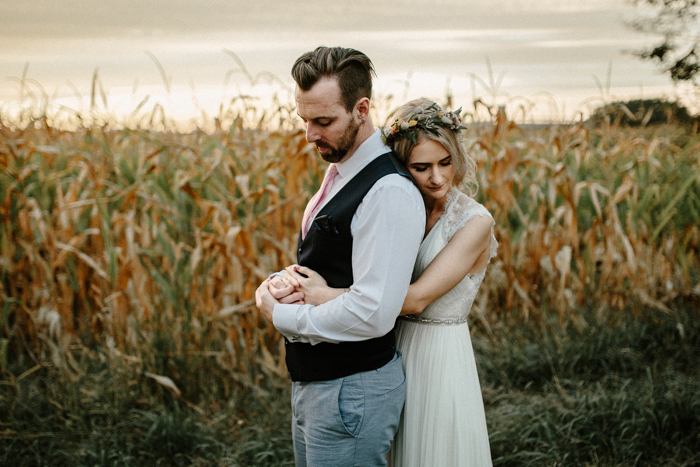 Anna-Leigh and Paul's celebration at Domaine Du Beyssac was everything we love about French weddings, and so much more! The couple focused on creating the most joyful day with all their loved ones, and the results were nothing short of stunning. With the help of Awardweddings, they hung ribbons in the "happy" ceremony tree, used wildflowers arranged by Les Ideales for the tables and bouquets, and dressed up the historic site with colorful lanterns. The vibe was casual, summer chic, and Susie Kelly Photography captured it so all beautifully. From the raw emotions to the unbelievable sunset over the French countryside, everything about this destination wedding was truly unforgettable!
The Couple:
Anna-Leigh and Paul
The Wedding:
Domaine Du Beyssac, Toulouse, France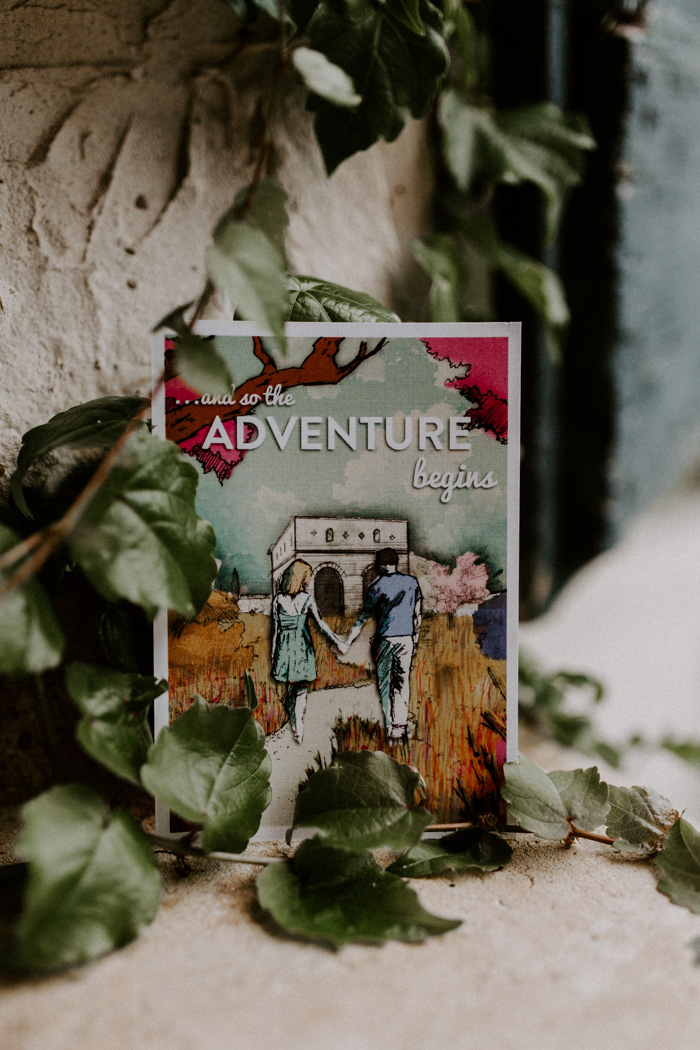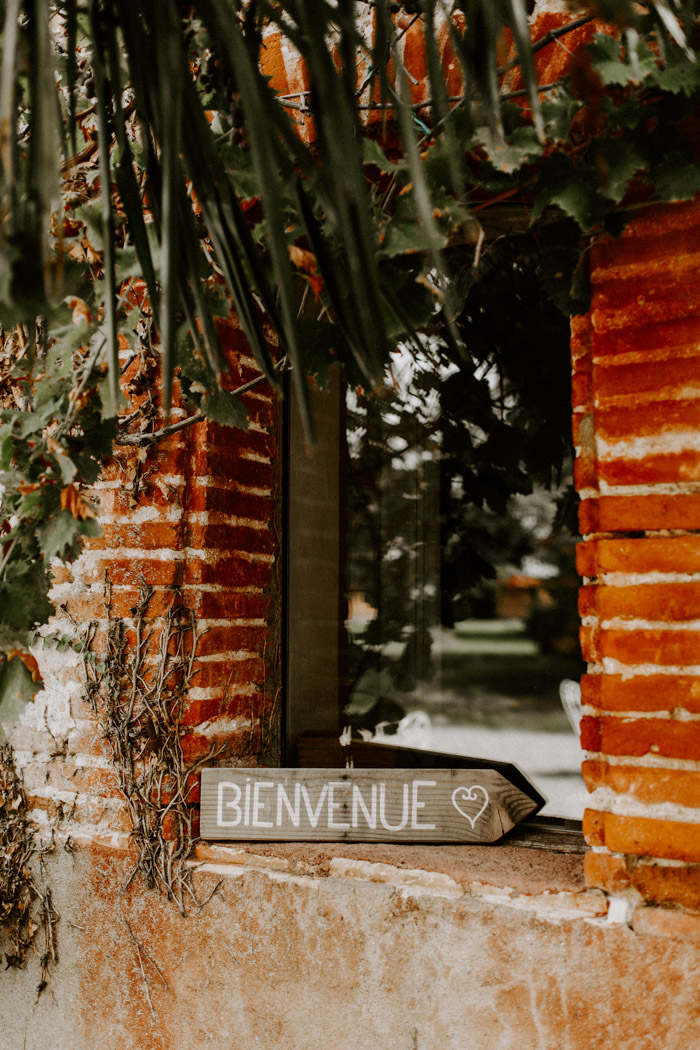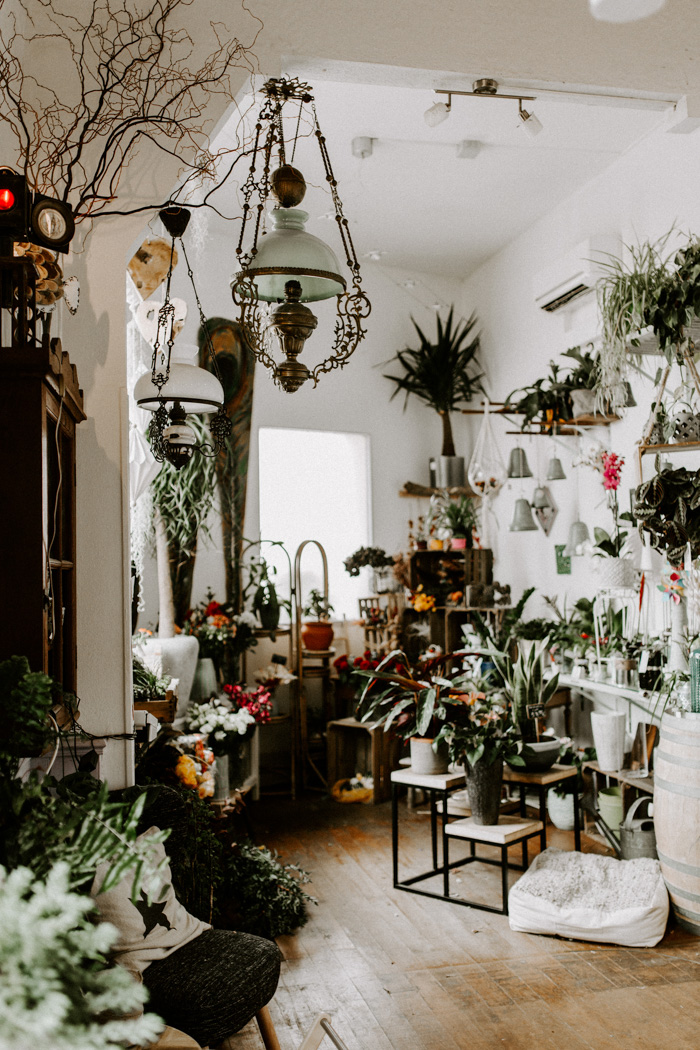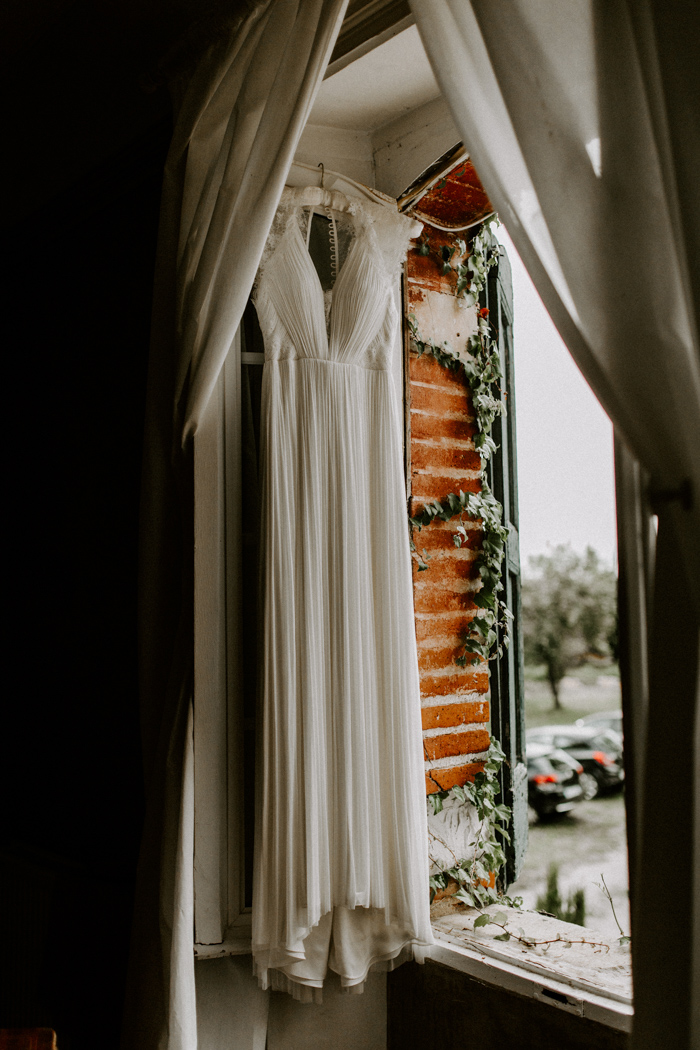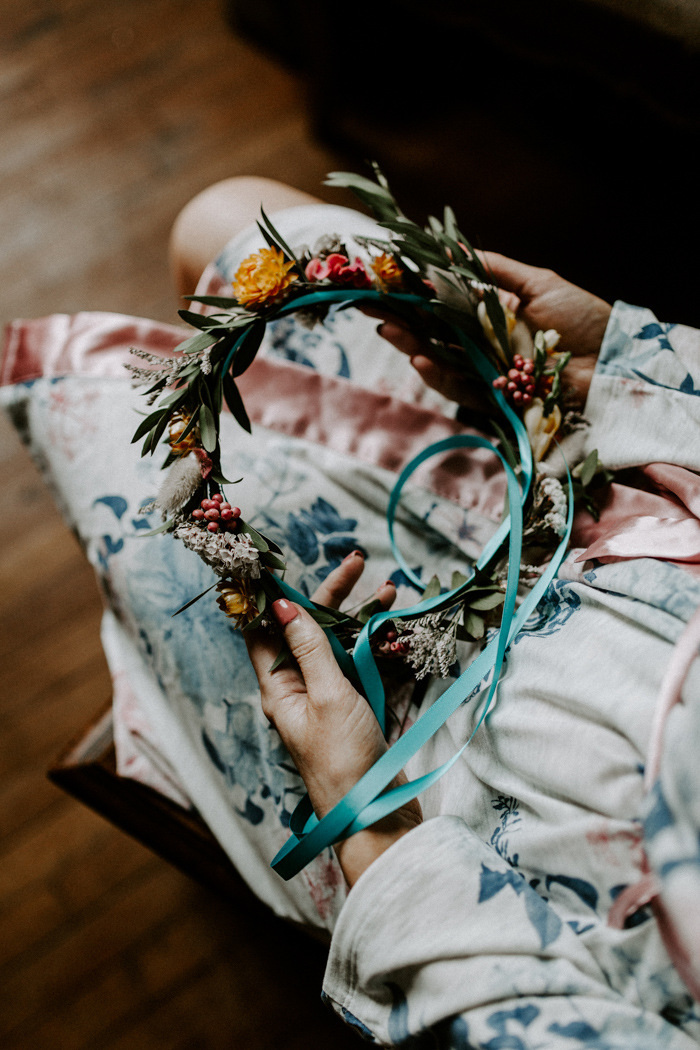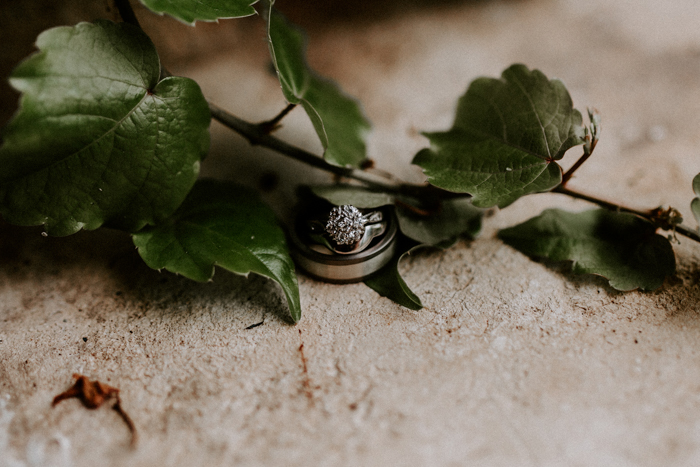 As it was a destination wedding, it was so important that we made it easy for our guests to get to our venue. They were already making the journey to France from Ireland and some of our friends and family even came from Vancouver and New York. So we made a website with a list of hotels in Toulouse city as our venue was 50 minutes outside the city and then had a coach collect all our guests the day of the wedding and bring them to the venue and bring them all home that night. Getting a sneak peek out the window of the coach pulling up and all our loved ones there that day was such an amazing feeling.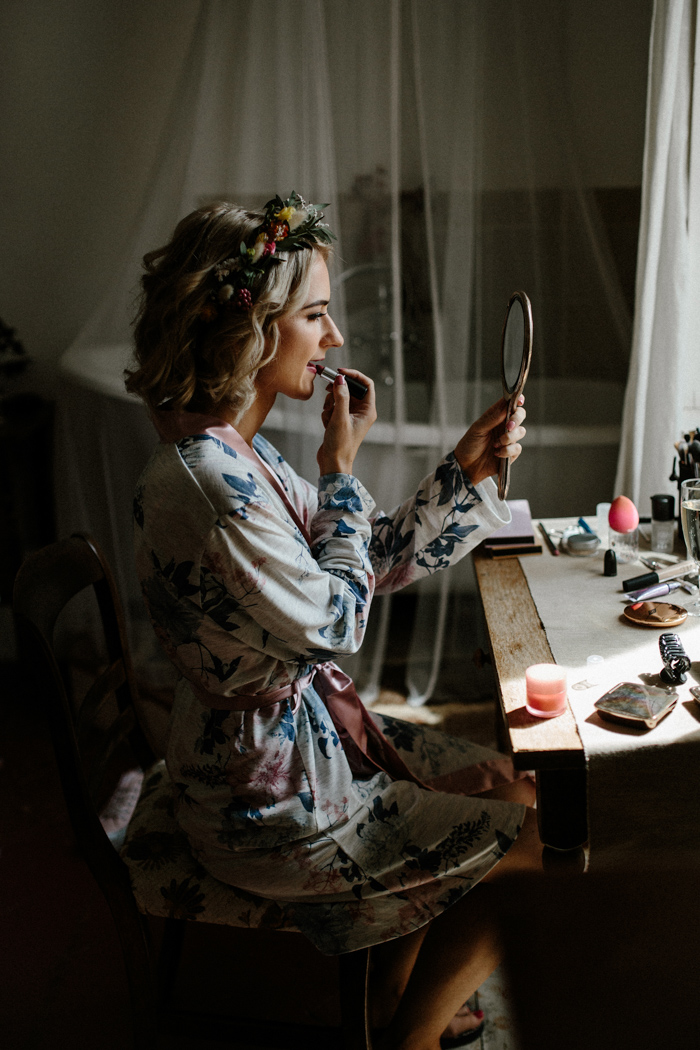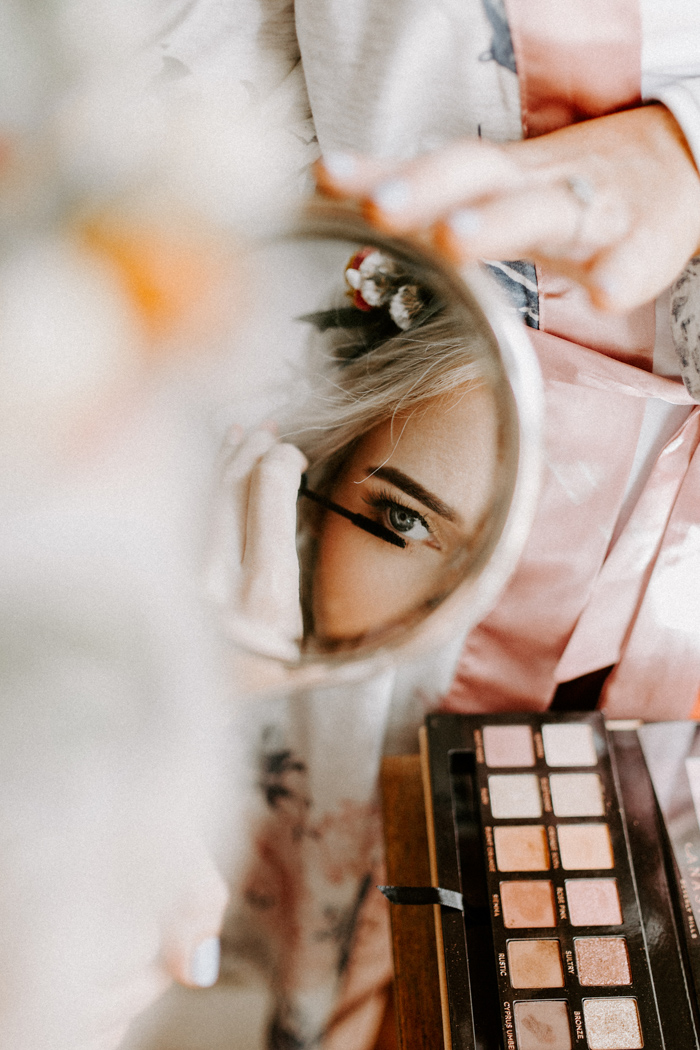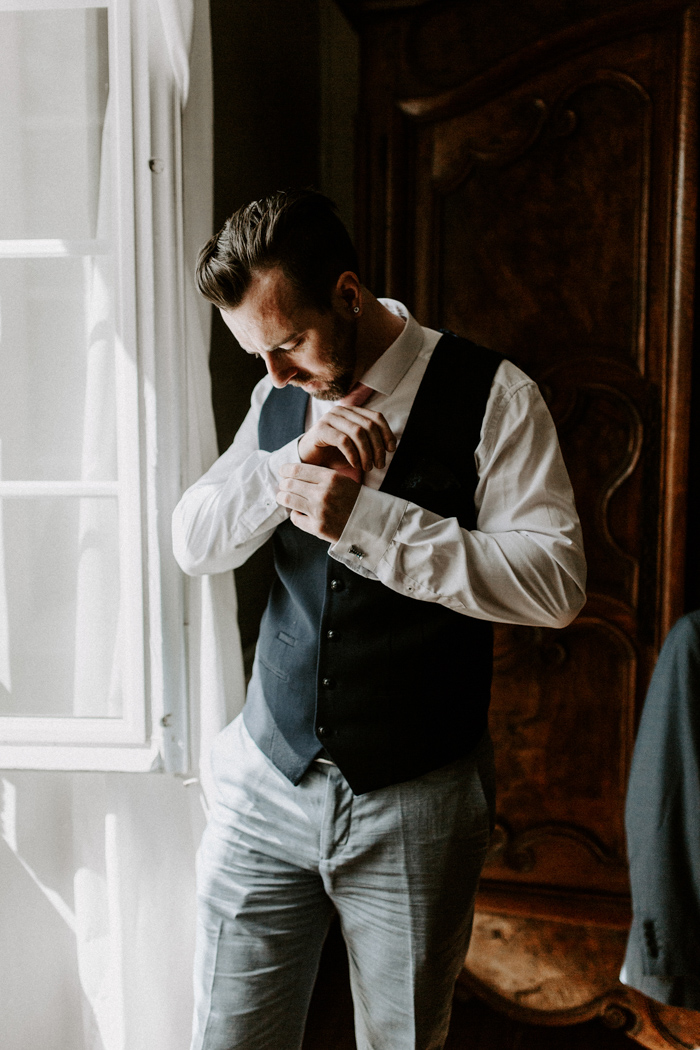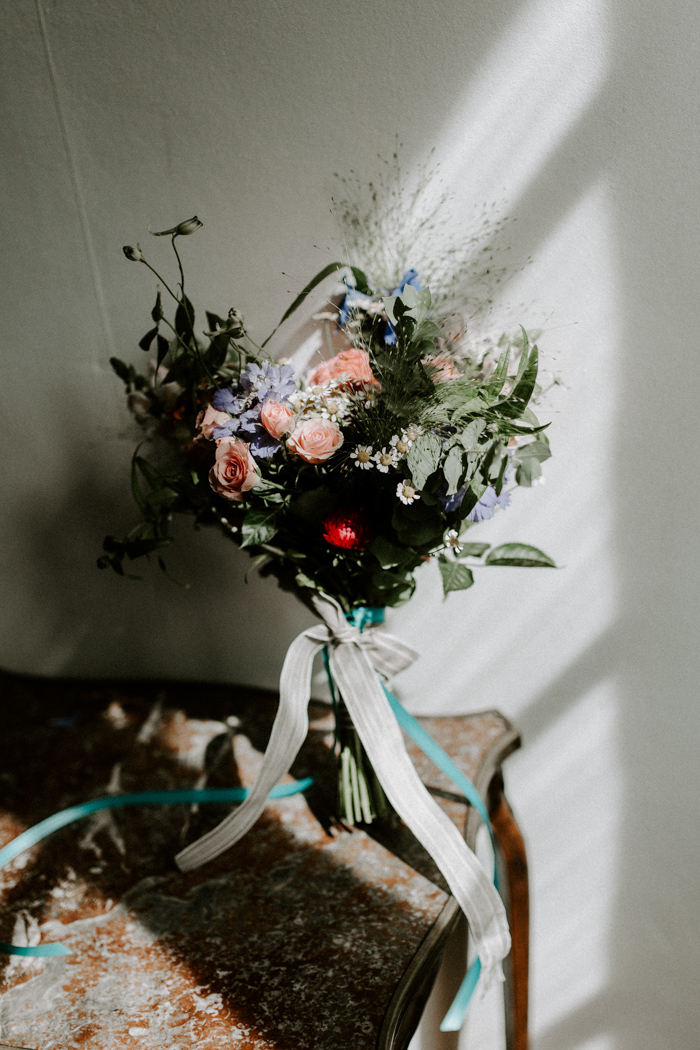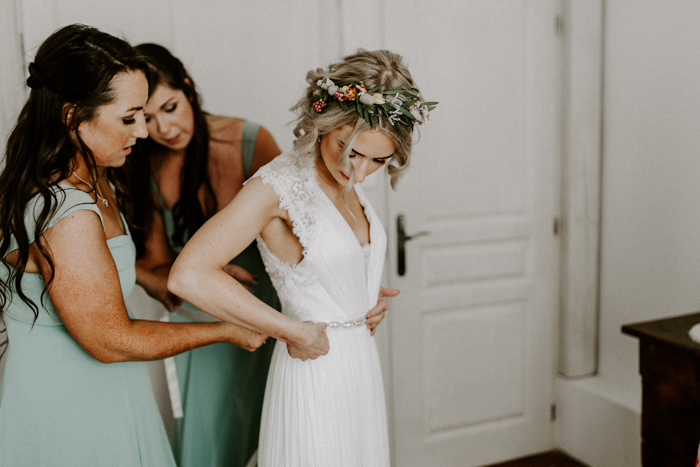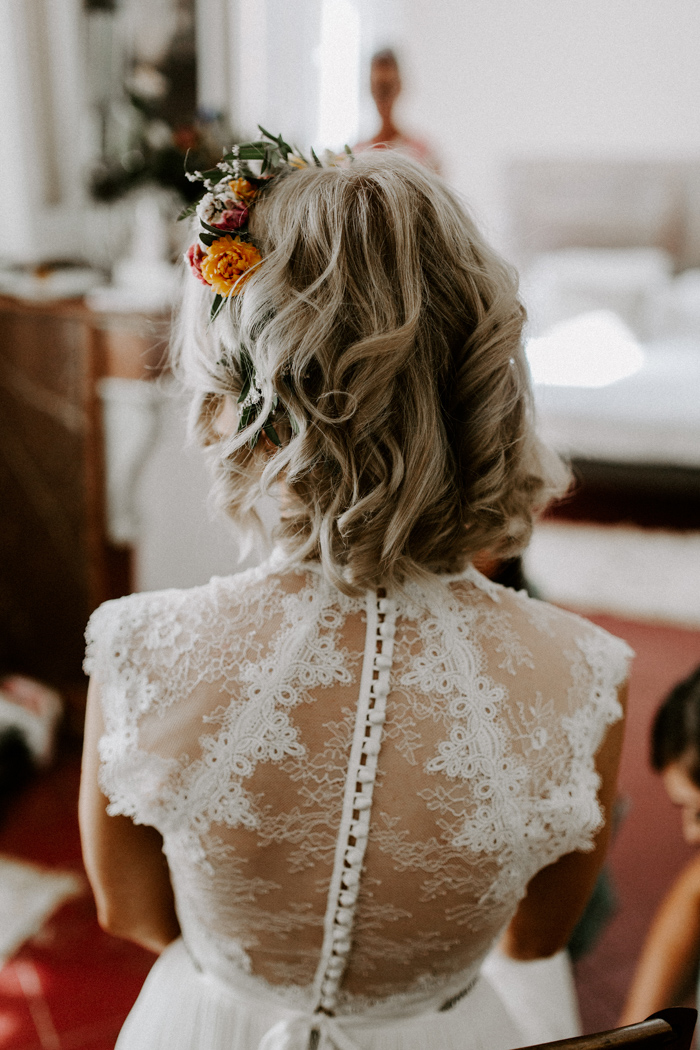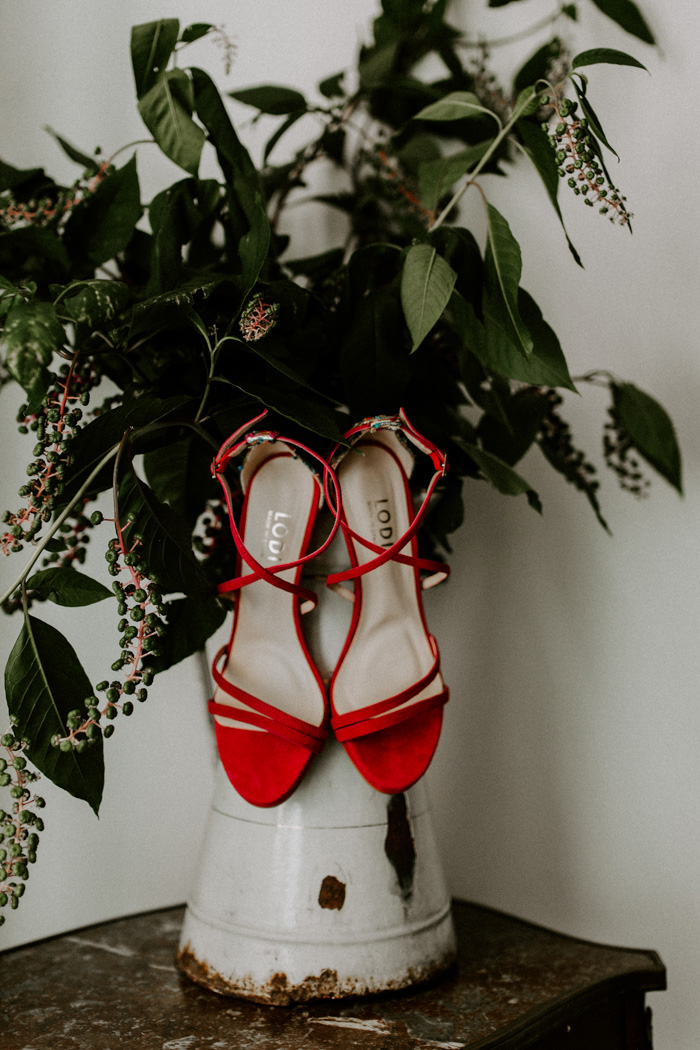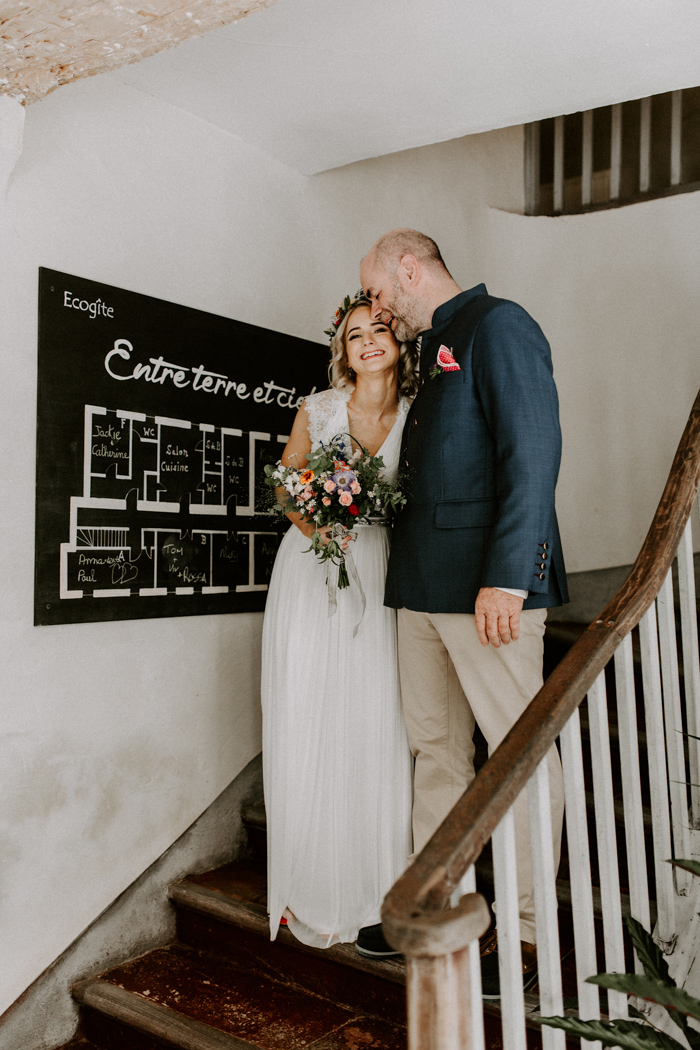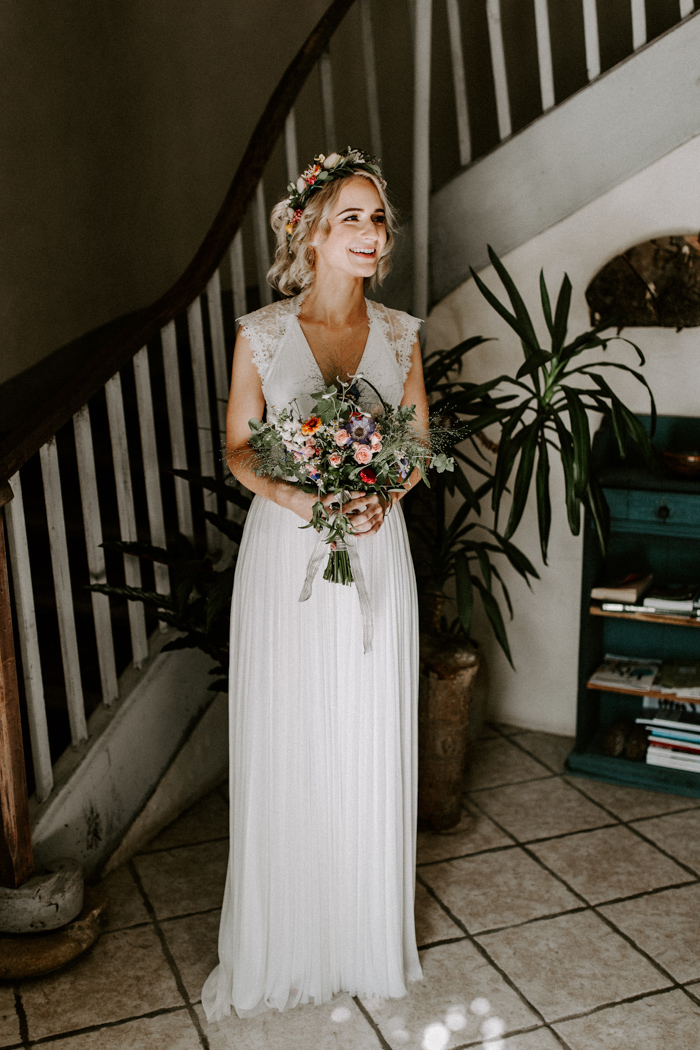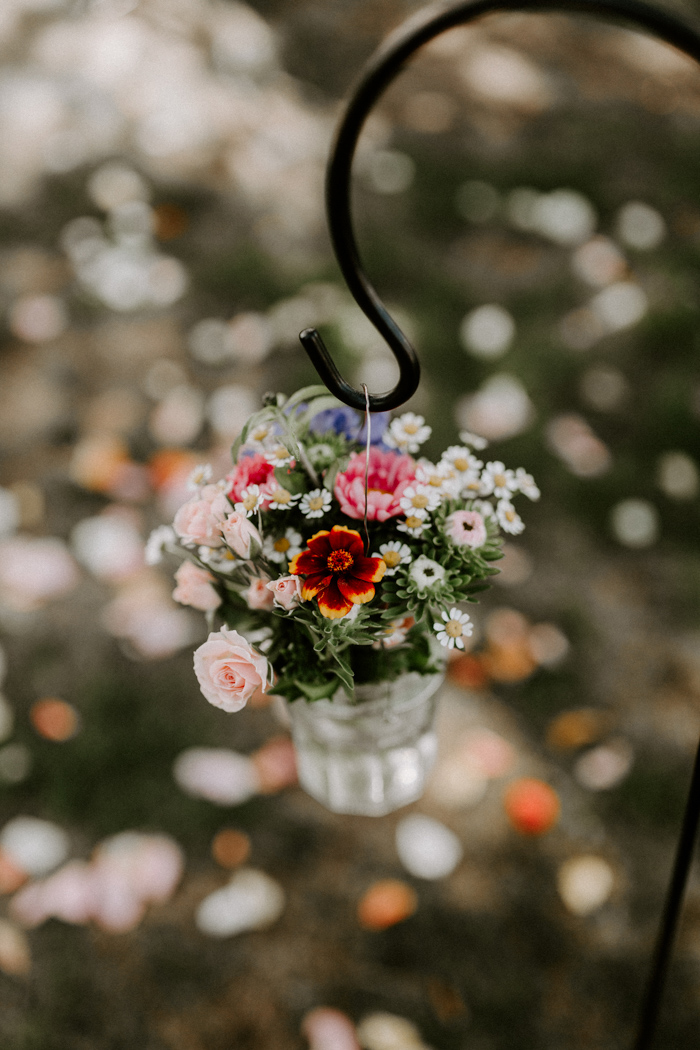 The whole day was so memorable, but I think for me walking down the aisle with my dad and seeing all our friends and family there and Paul waiting for me was just so amazing. I remember stepping out of the house and into the garden and I started to cry, happy tears of course. The tears really took me by surprise as I had been so calm all day but it was just such a special moment and it was perfect. Luckily my amazing photographer had hidden a tissue in my bouquet in case of emergencies!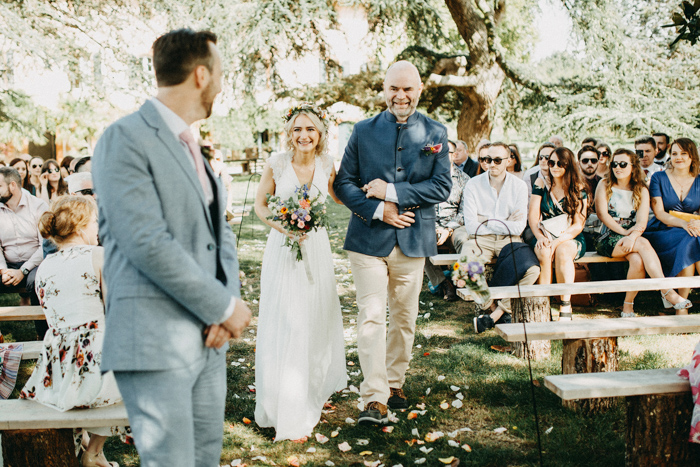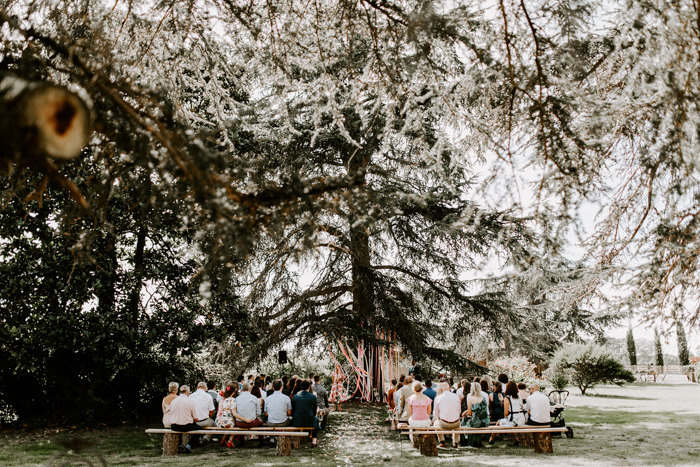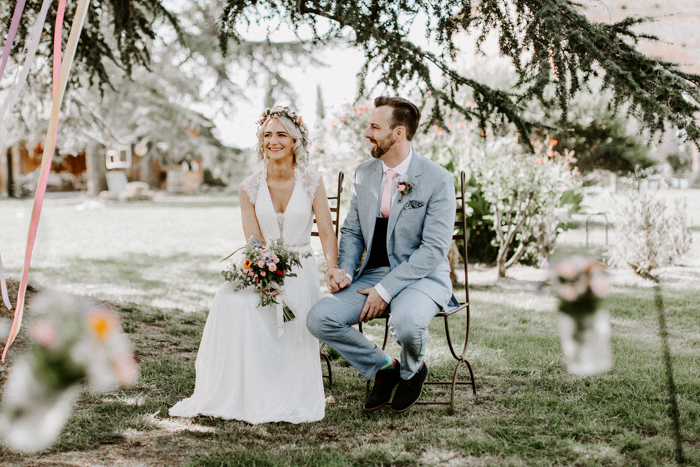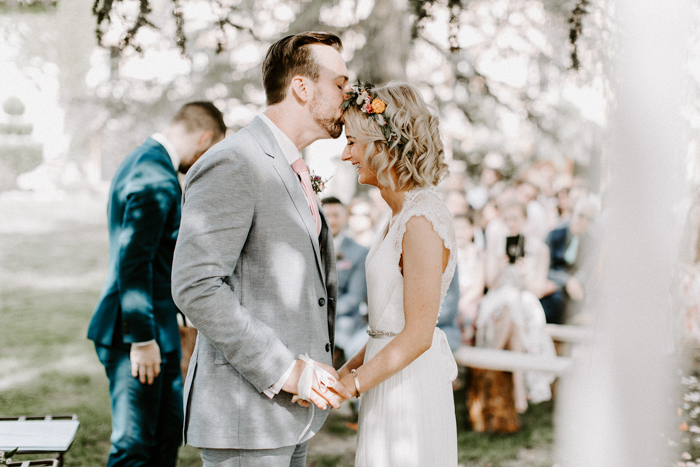 My mother and brother wrote our ceremony and tailored it to the story of our lives together. My brother delivered the ceremony and we had our family members do some readings and poems. It was incredibly special and emotional with some funny stories thrown in for good measure. It really set the tone for the whole day and everybody commented on the ceremony and how unique and beautiful it was.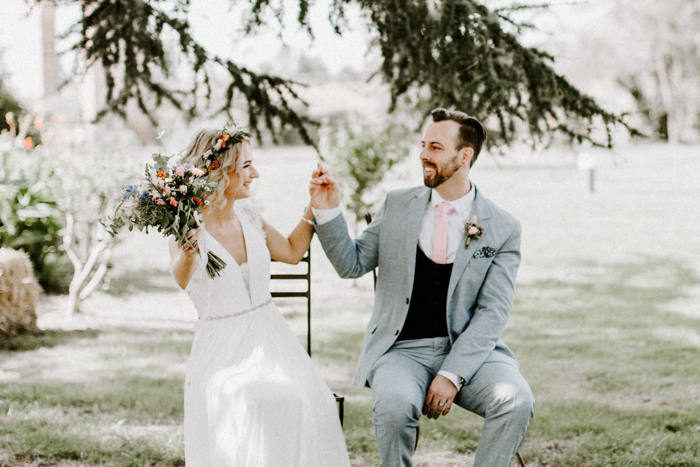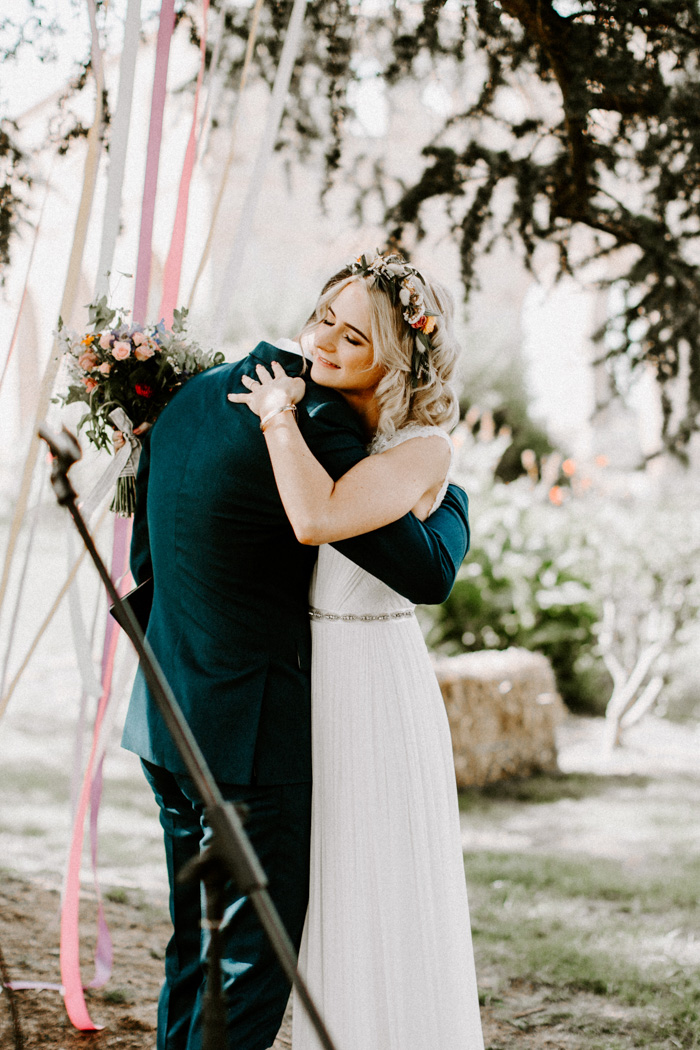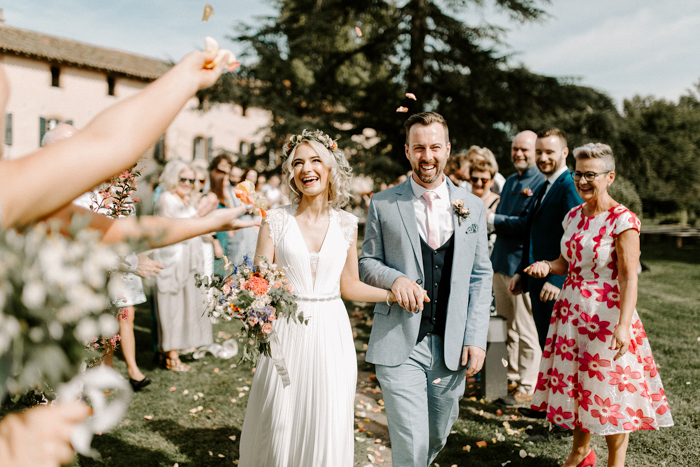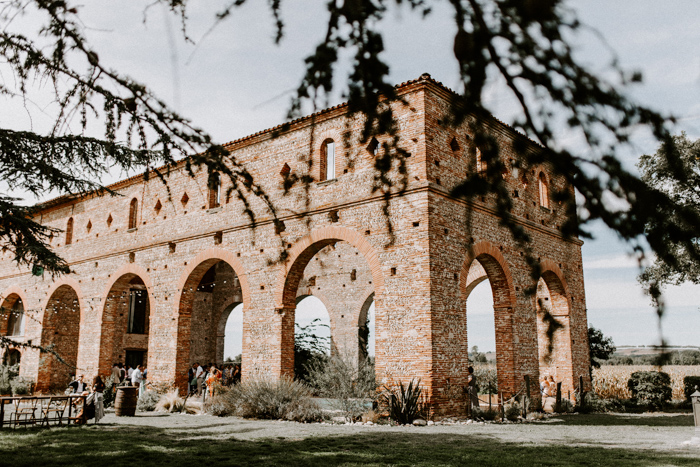 We wanted our wedding to be relaxed, fun, colorful and full of happiness as there would never be another time we would have our family and friends in one place like this on a holiday. We wanted to include as many colors as we could in our wedding with the flowers, lanterns, table settings and the ribbons we hung from a tree which became known as the happy tree.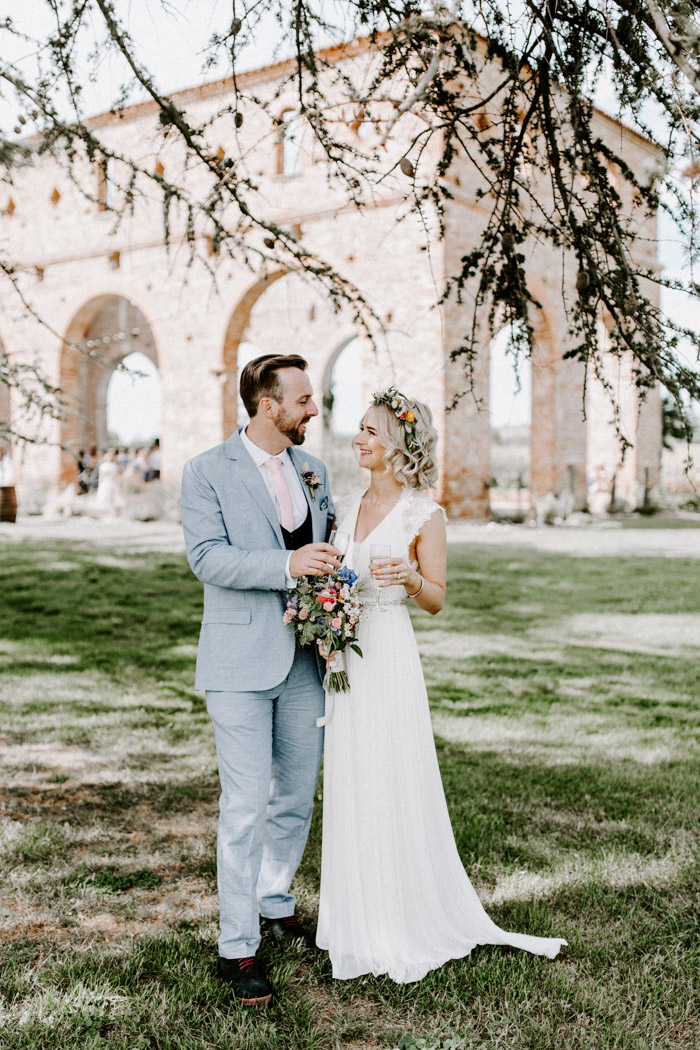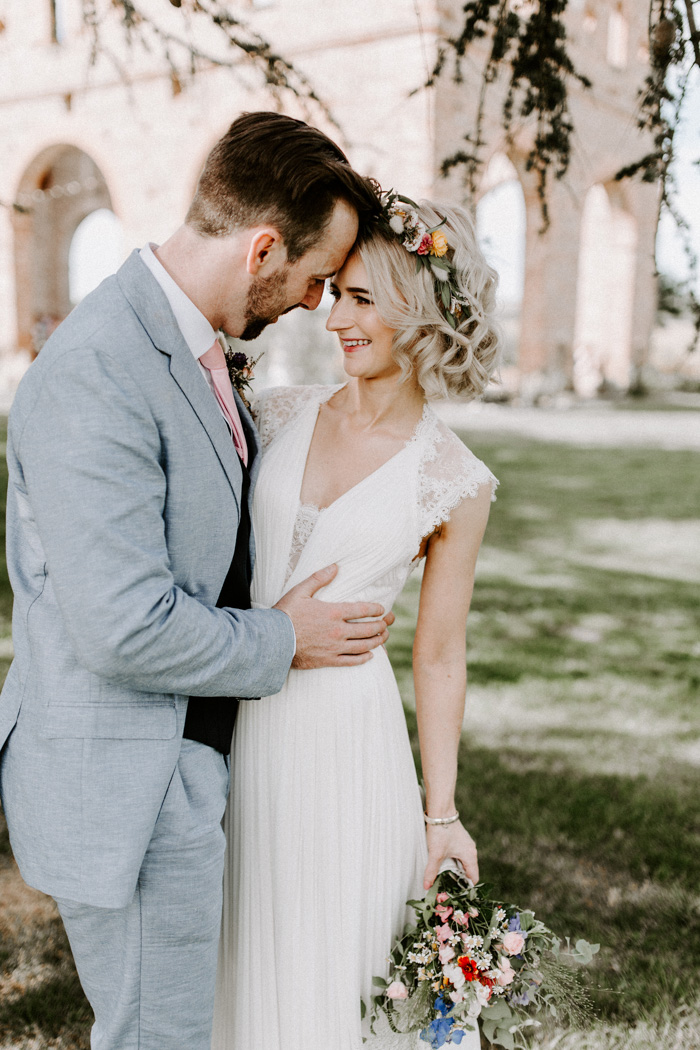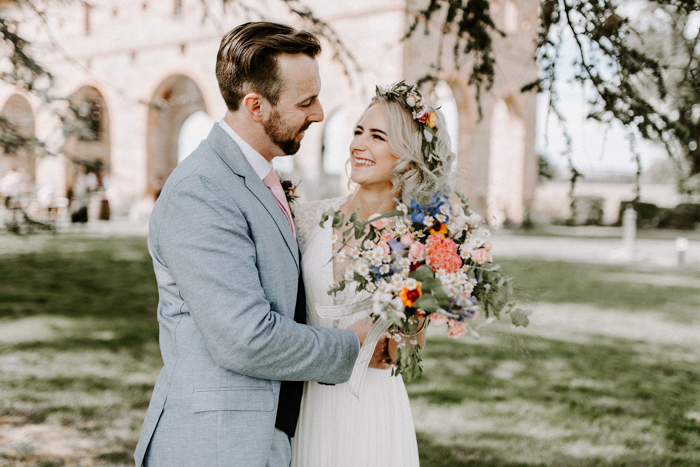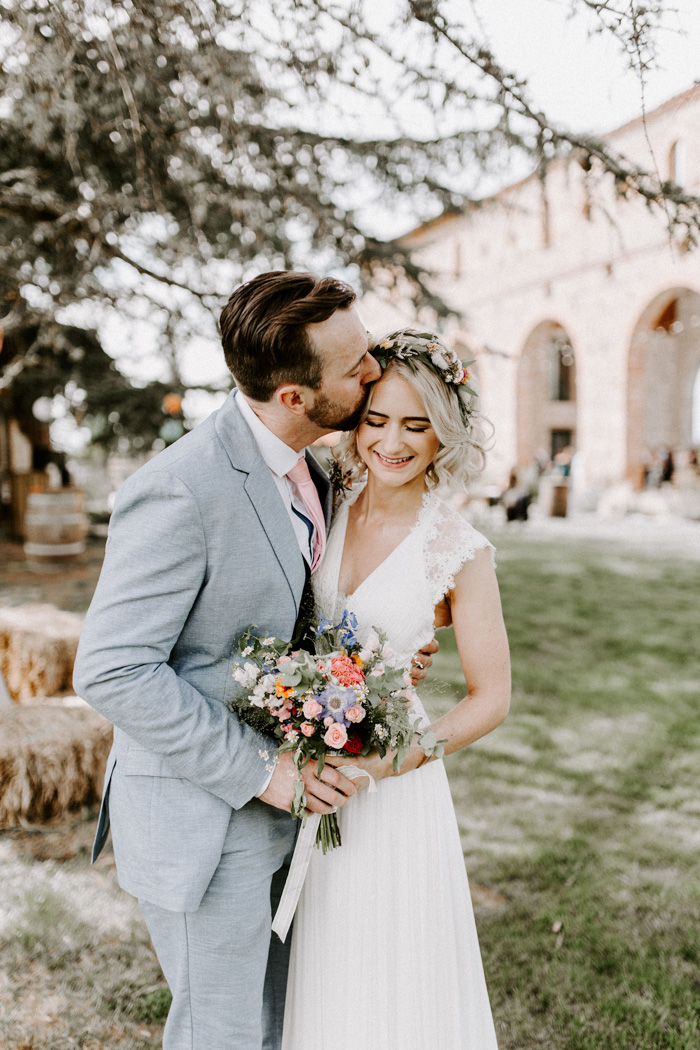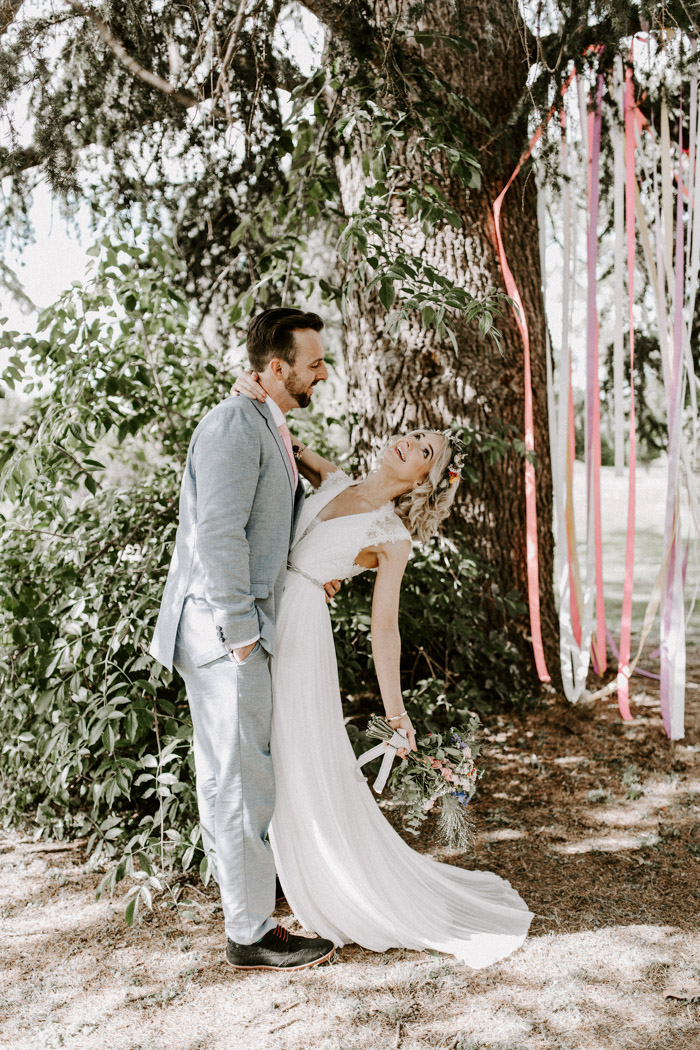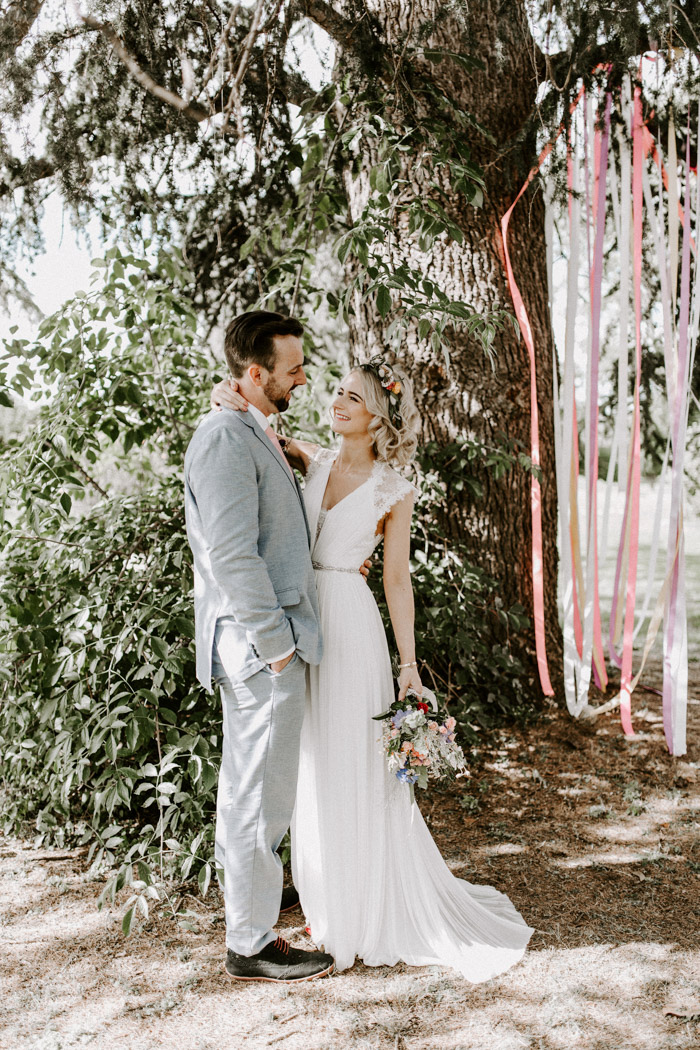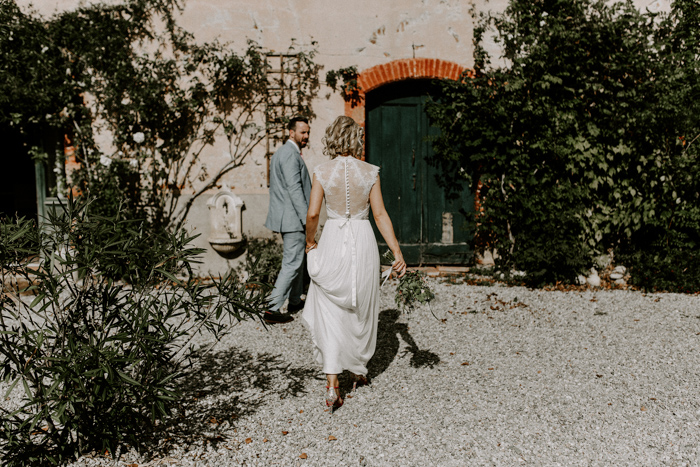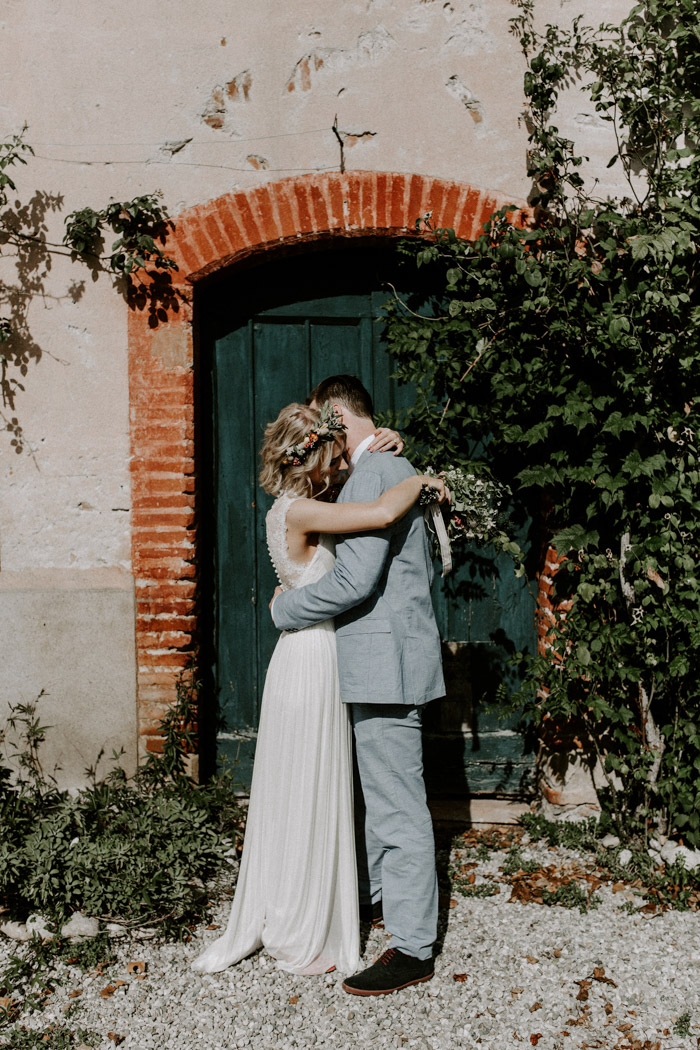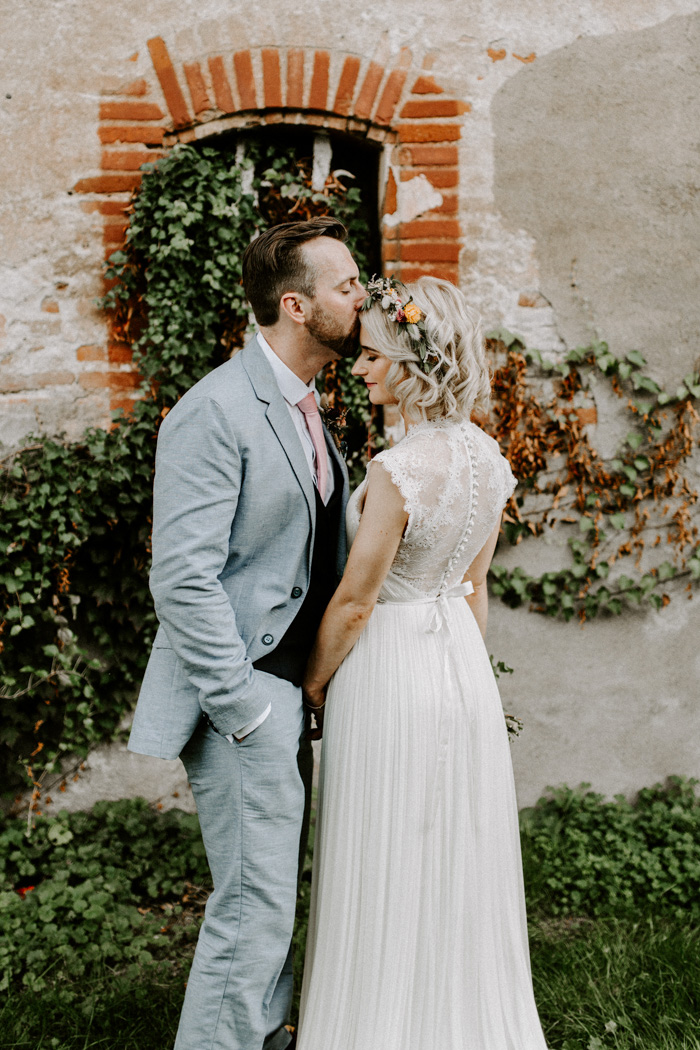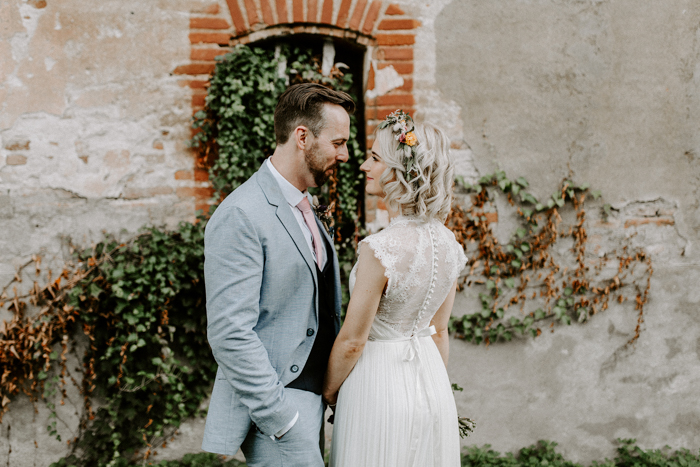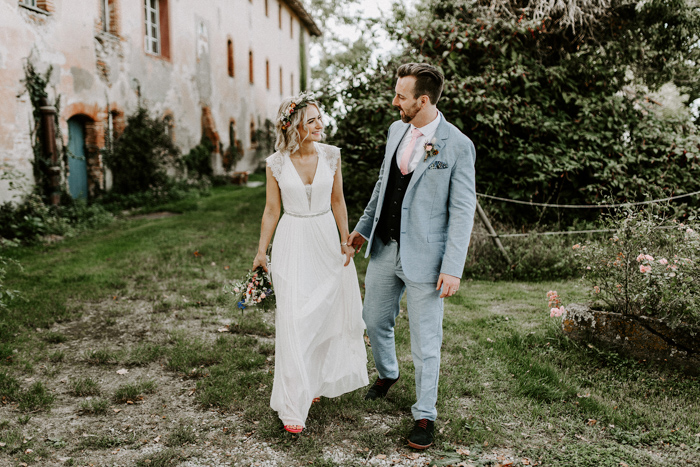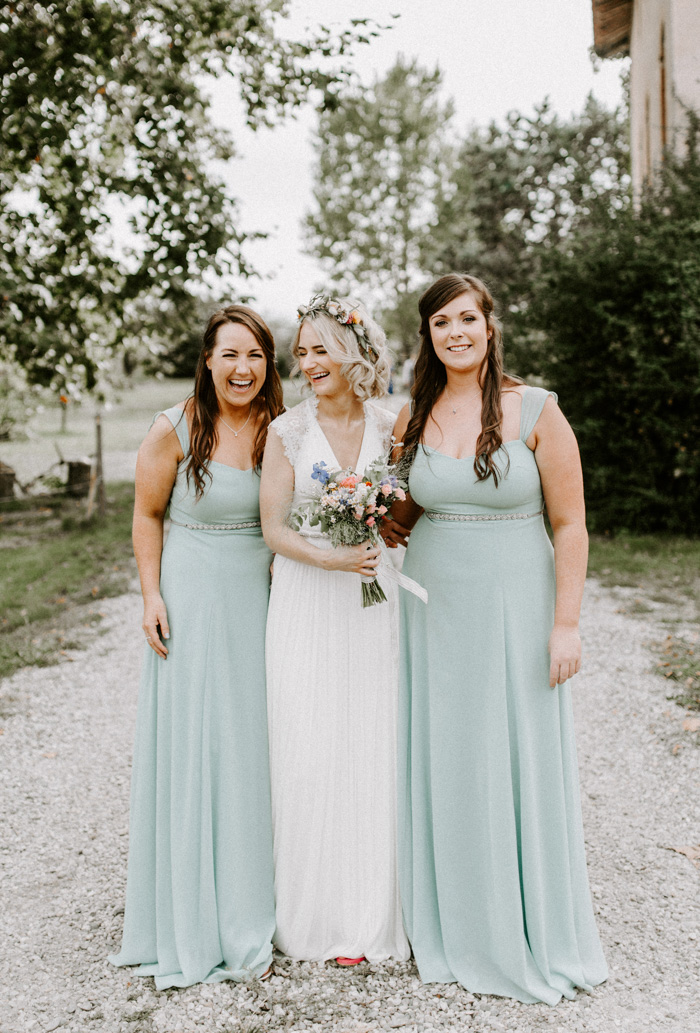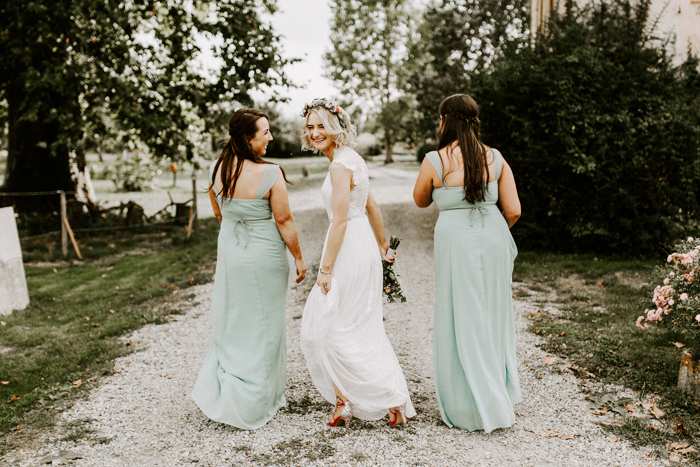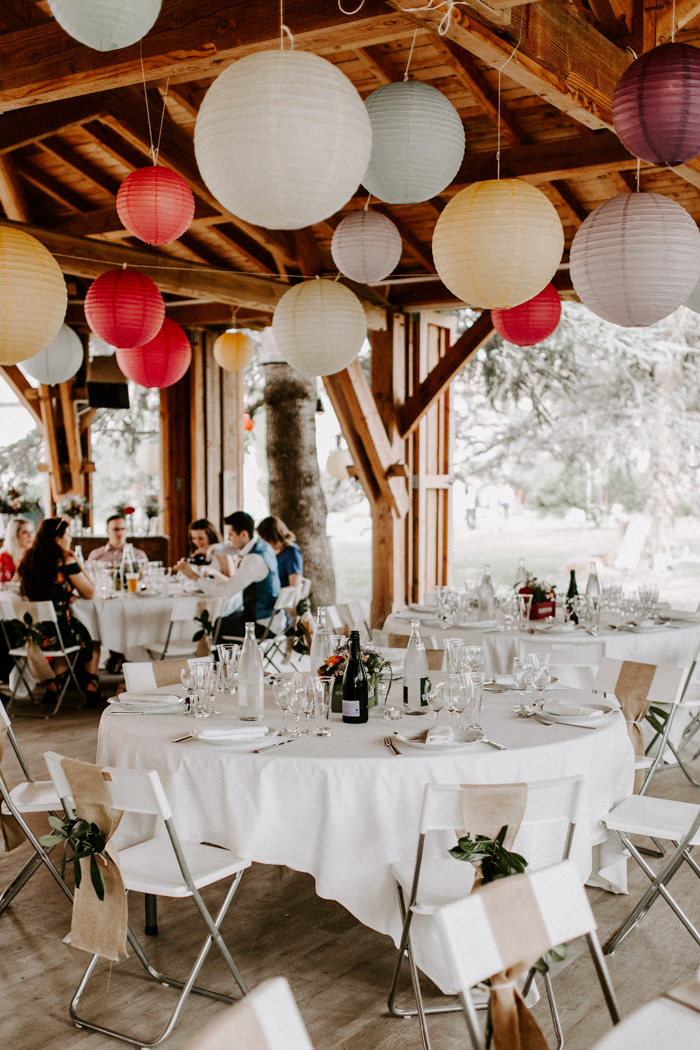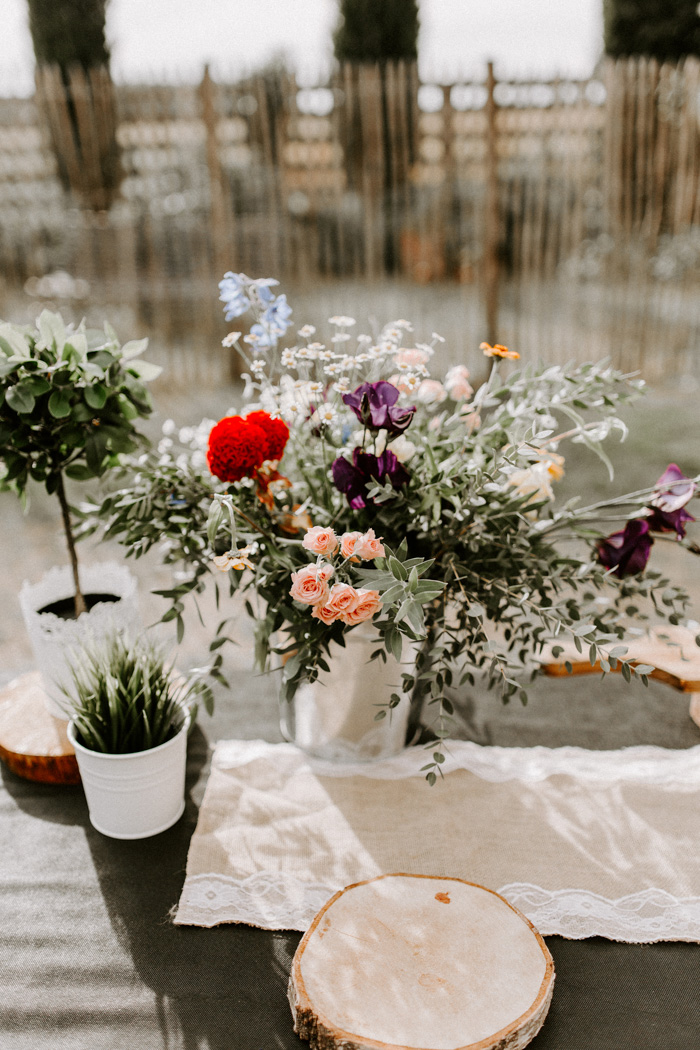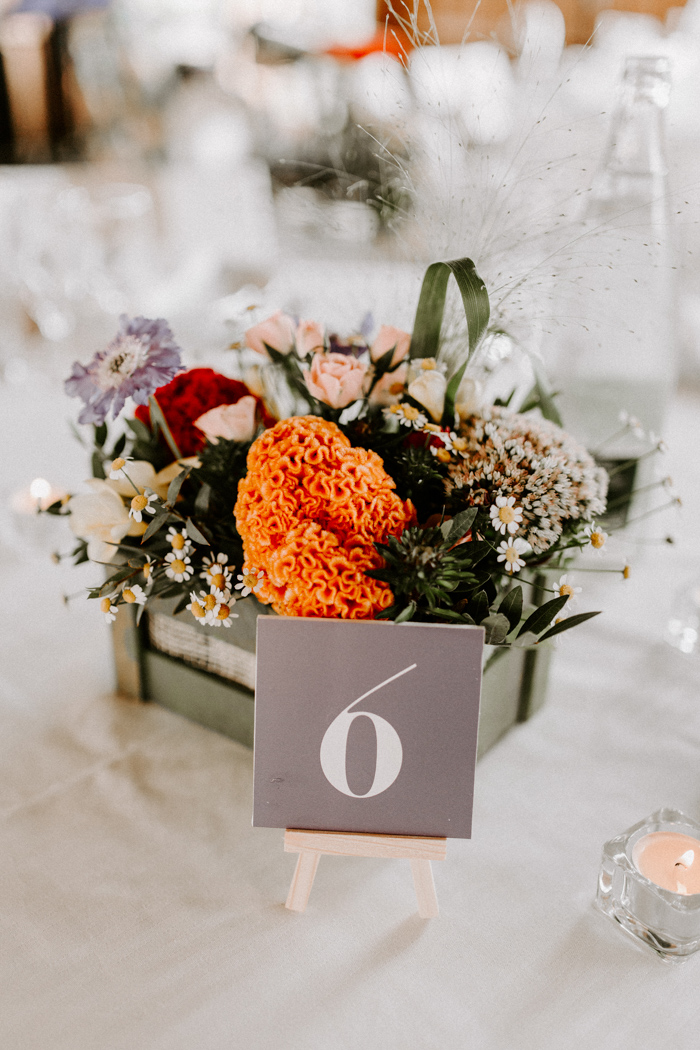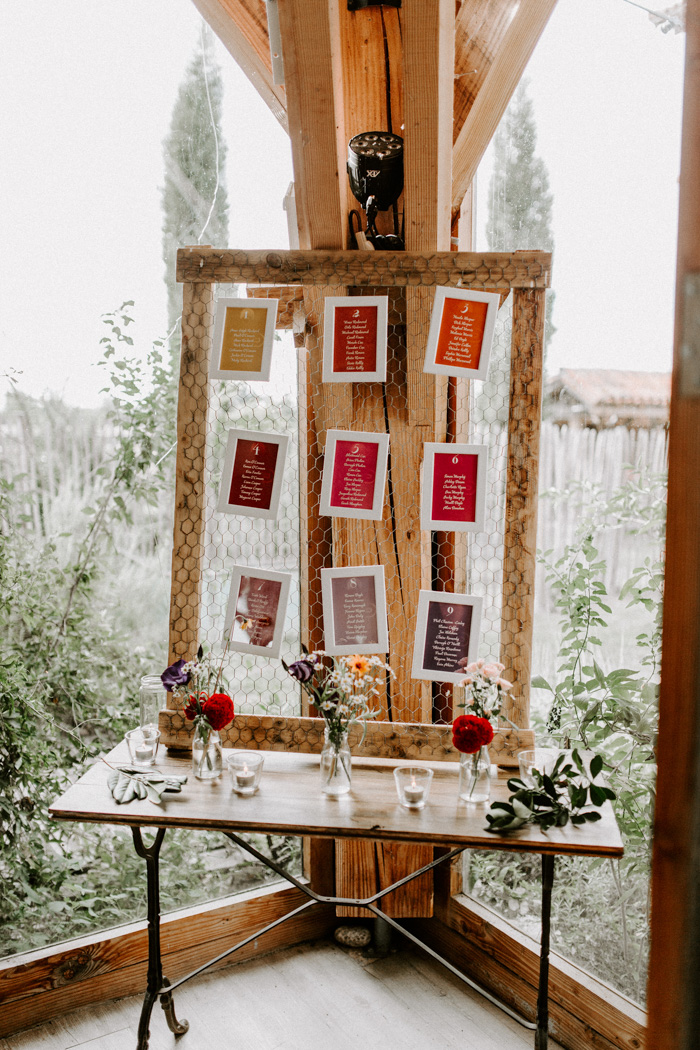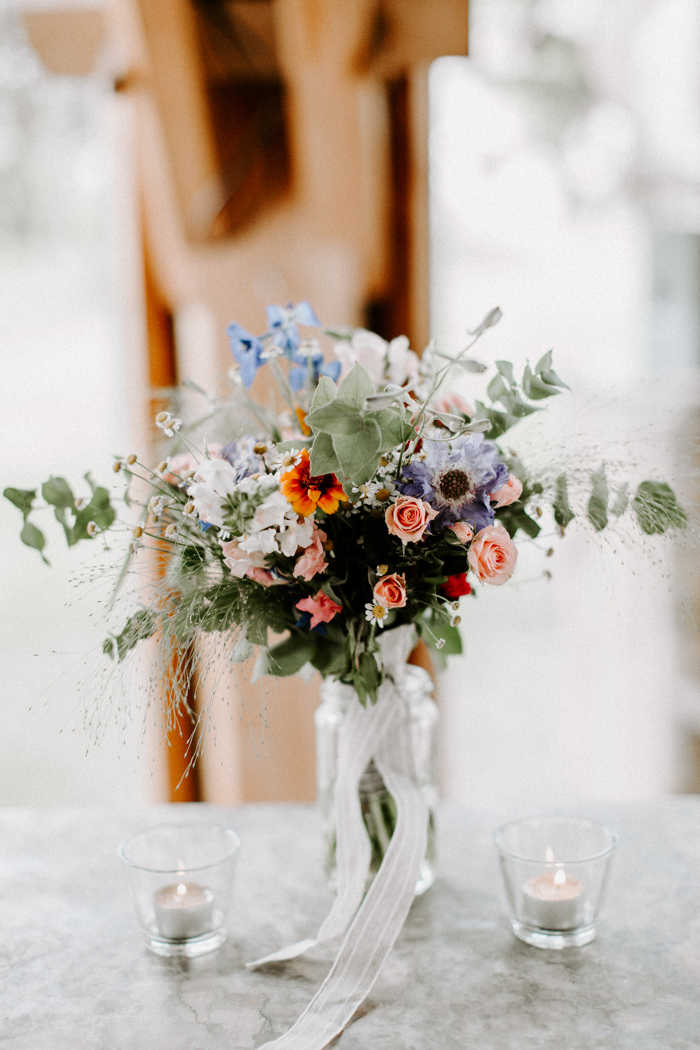 For anyone planning their wedding, I would say please don't stress the small stuff, the little details that seem so important at the time that nobody will notice on the day. Everyone is just so happy to be there with you. Remember this is both your special day so you do what you both want to do and it doesn't matter what anyone else thinks. The day will be perfect no matter what as all your friends and family will be there to celebrate your love for each other.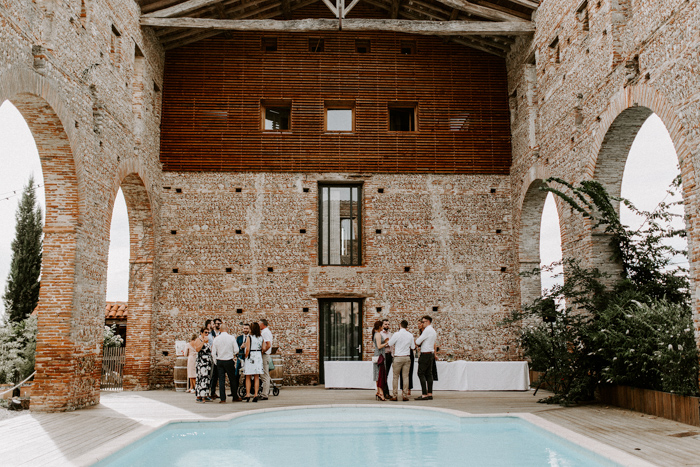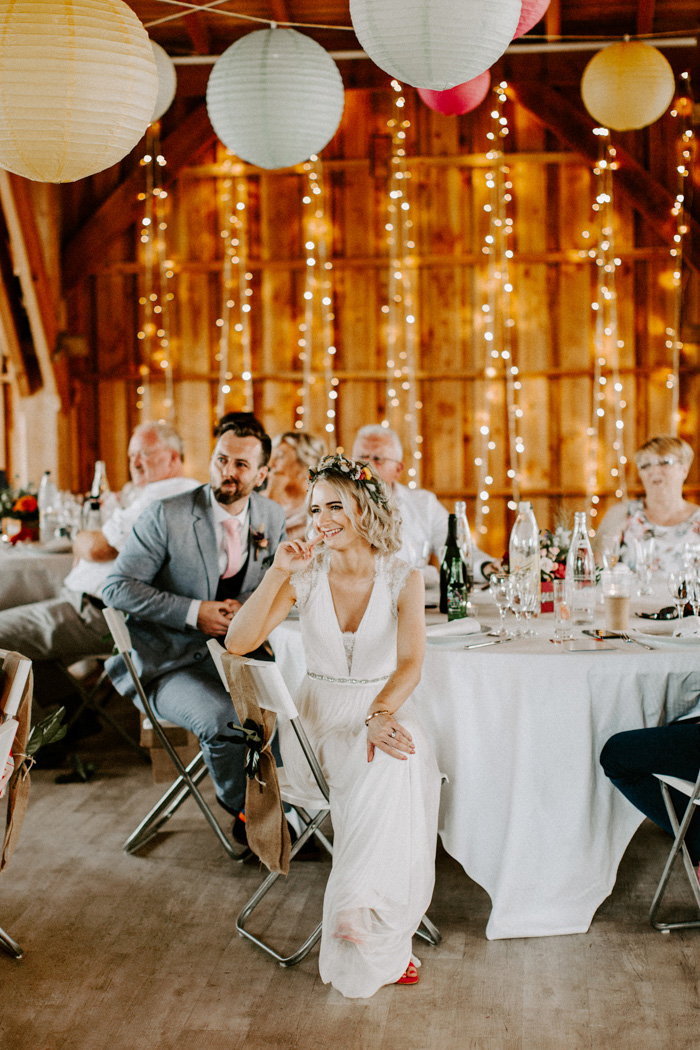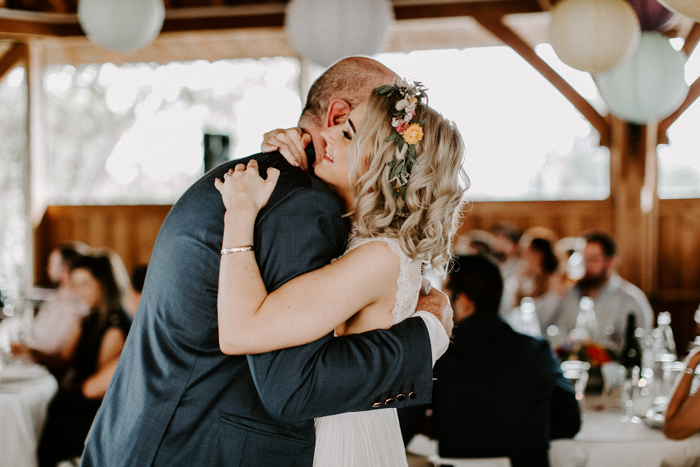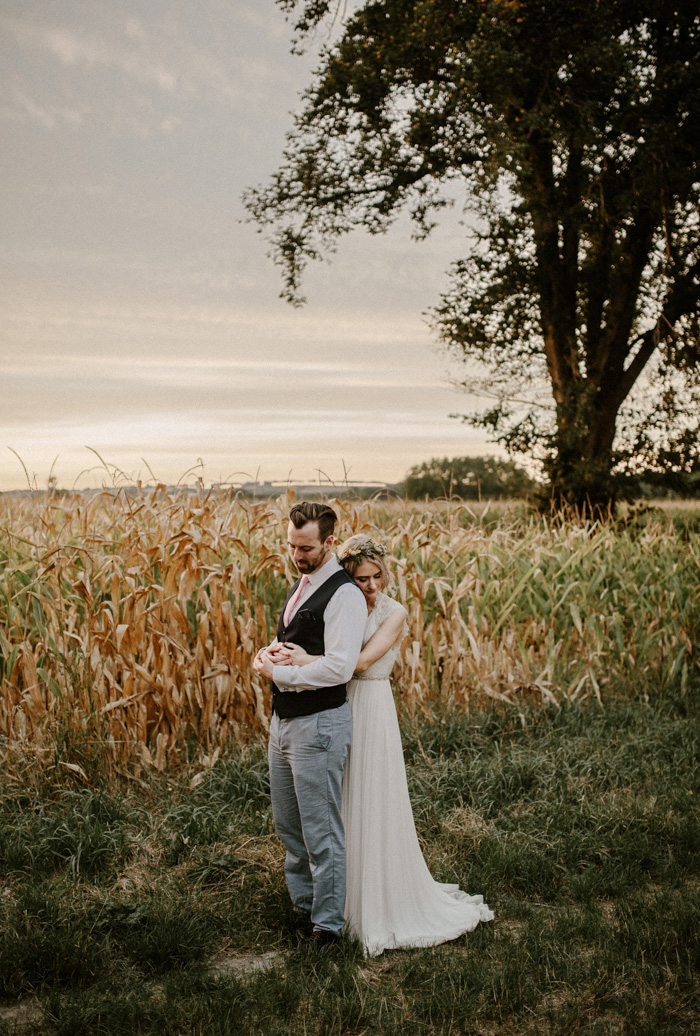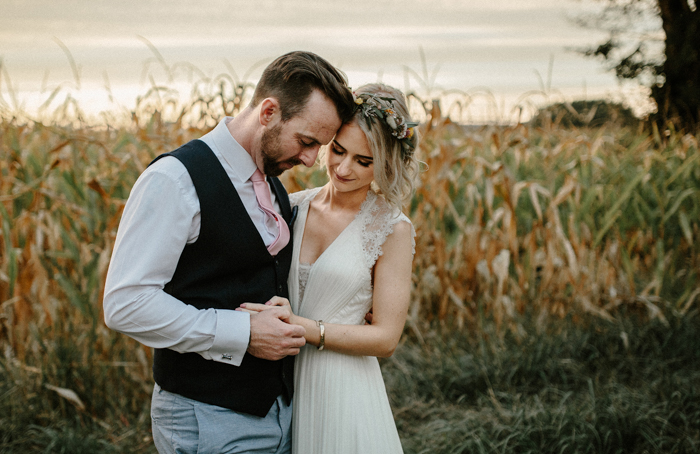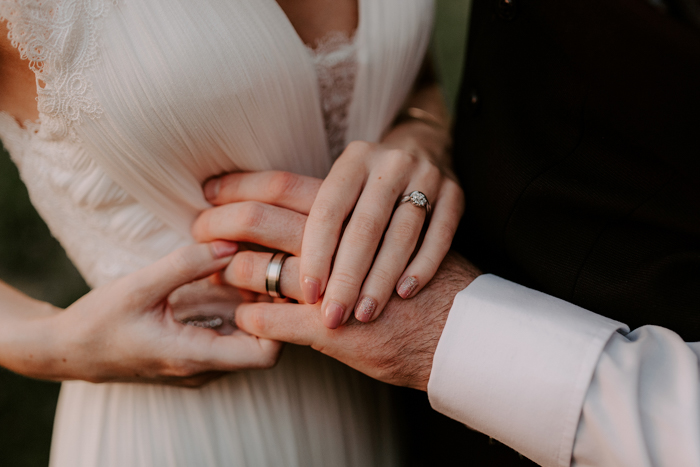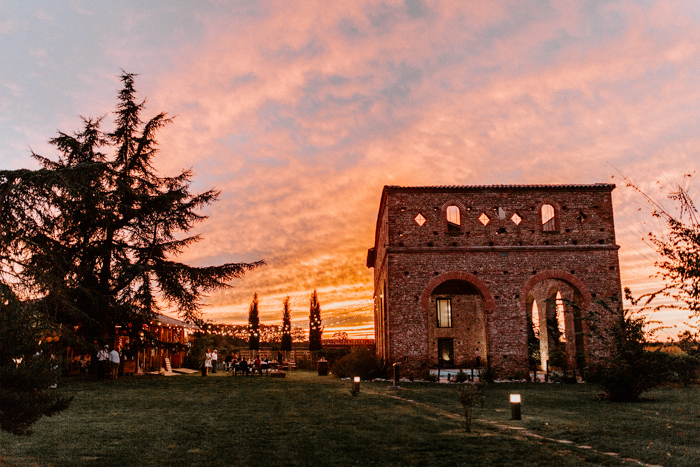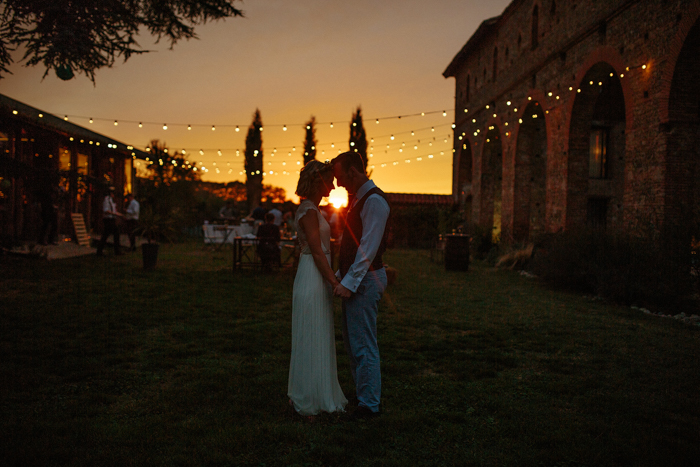 Congratulations to Anna-Leigh and Paul, and a big thanks to Susie Kelly Photography for sharing this beautiful Domaine Du Beyssac wedding with Junebug! Want to see more gorgeous French wedding inspiration? A flower child and a skateboarder tied the knot in this French wedding at Chateau de Zuthove!