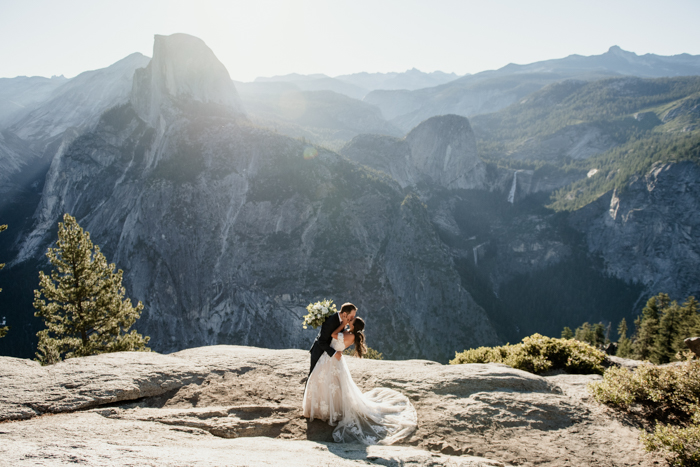 Weddings do look and feel a little different thanks to the pandemic. However, with pandemic restrictions slowly lifting around the world, Emily and Robert were able to book their dream venue. Plus, they were able to include their friends and family via Zoom! Fast forward a year later, they were able to celebrate their marriage with their friends and family for an in-person reception at Emily's childhood home!
From a sunrise first look at Half Dome to saying "I do" at Yosemite Falls, we are gushing over Emily and Robert's lakeside micro wedding. Not to mention Emily looks incredible in her off-the-shoulder Elora Dress from Madi Lane. Whether they were running around Yosemite National Park, or laughing with their loved ones, Junebug member Authentic Collective captured it all.
The Couple:
Emily and Robert
The Wedding:
Swinging Bridge, Yosemite National Park, California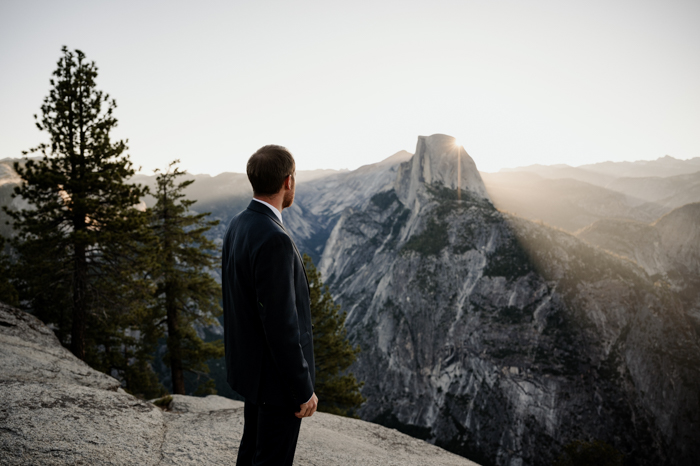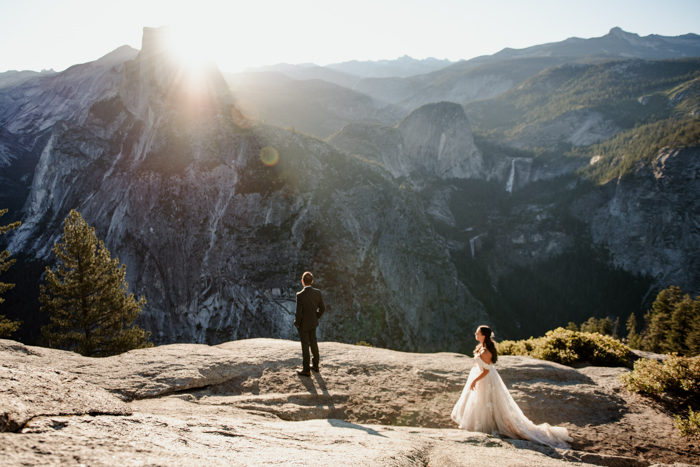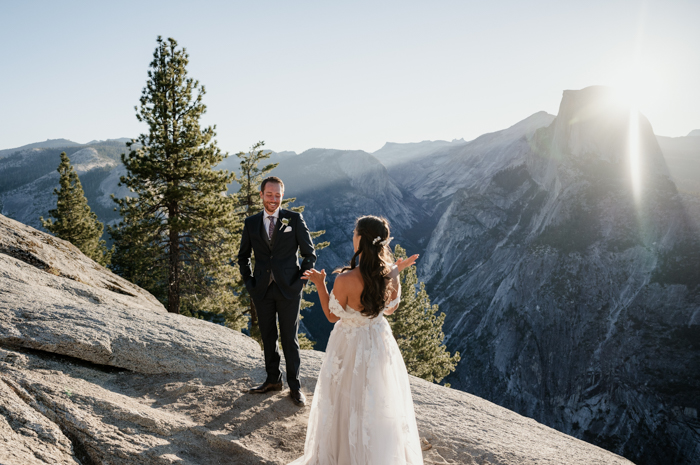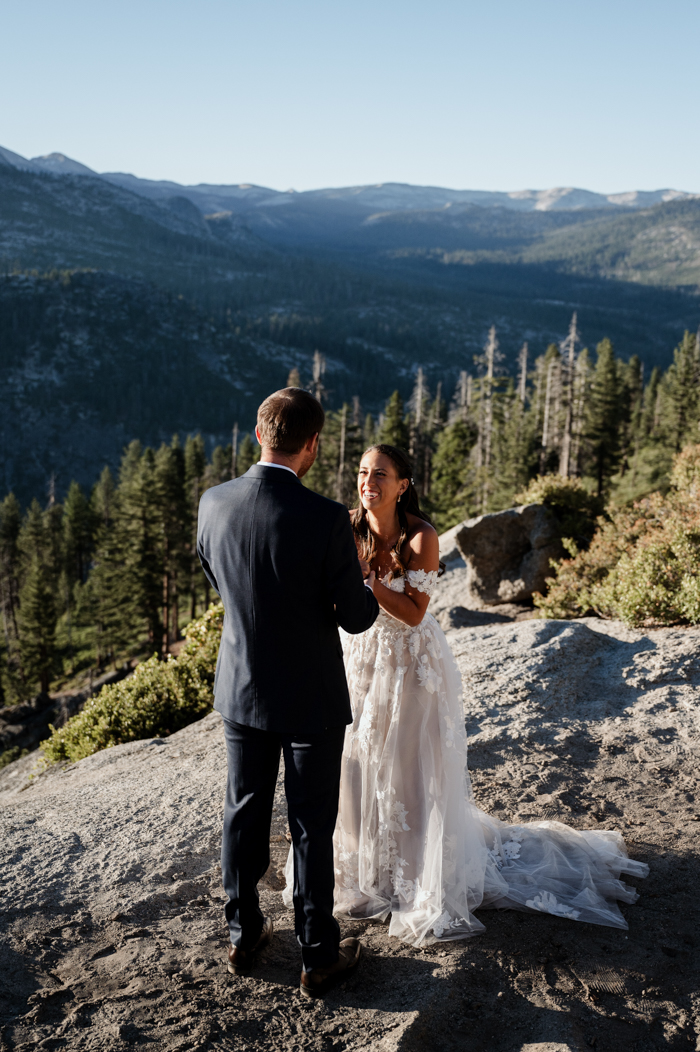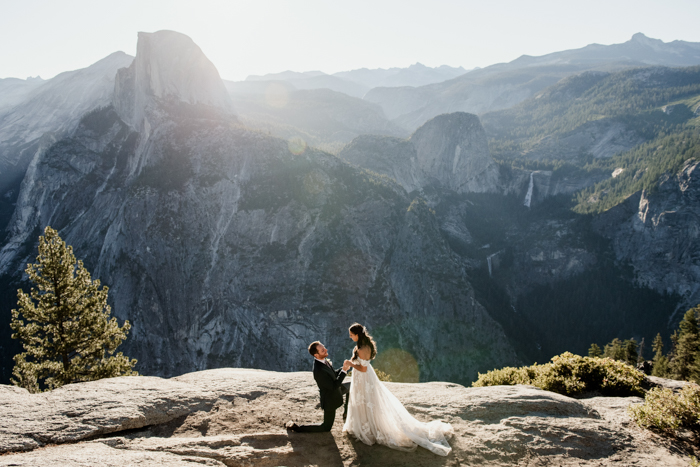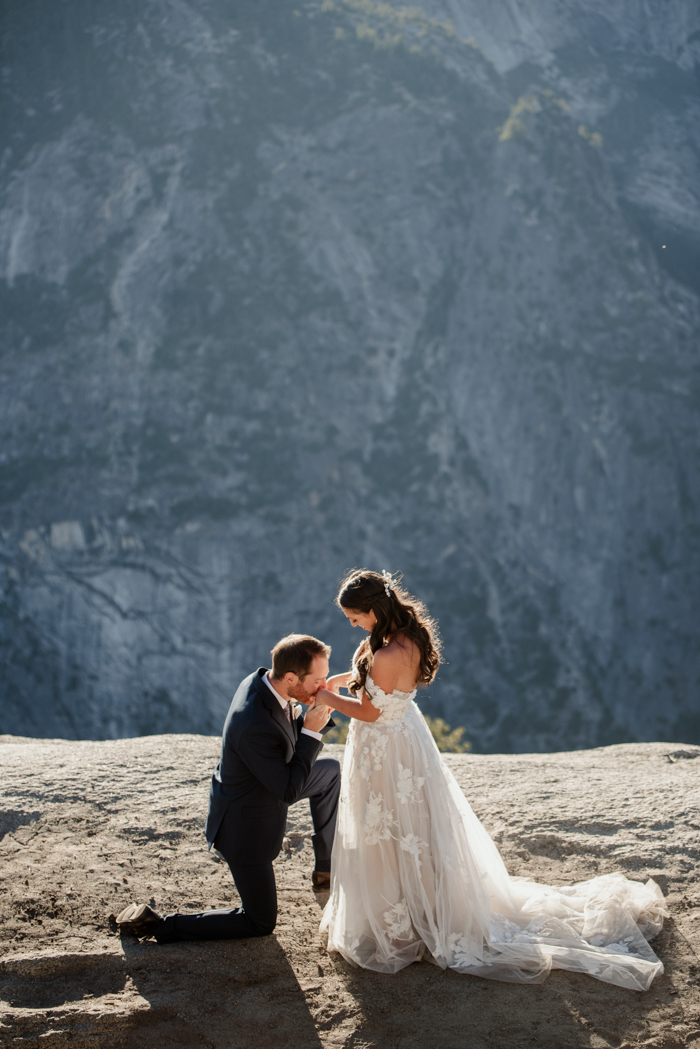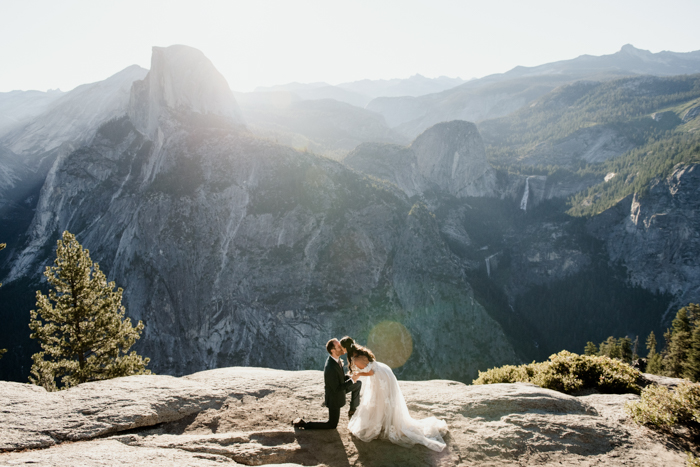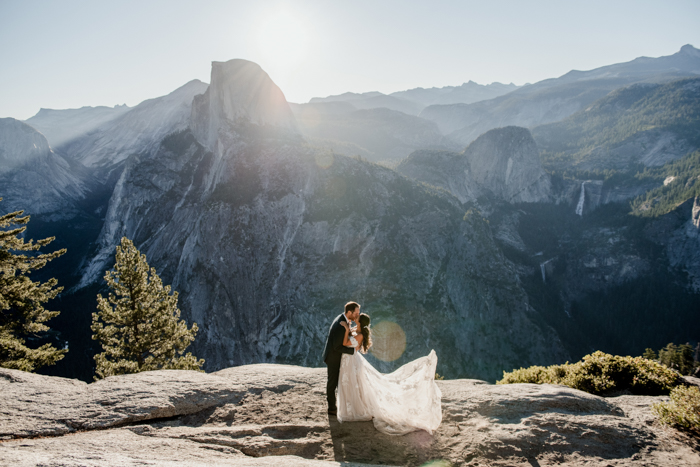 A Sunrise First Look
The most memorable part of our day was by far the sunrise first look at Glacier Point. Rob was standing on an overlook staring out to the horizon, the sun was rising but still low enough to be hidden behind the infamous Half Dome. Then, just as I started walking towards Rob, the sun illuminated the entire sky as it began beaming out from behind Half Dome. Tears immediately started flowing from excitement and joy as I walked up behind him and put my hand on his shoulder. It seemed as though in this exact moment "the stars aligned" perfectly for us, reassuring us this is where we were meant to be.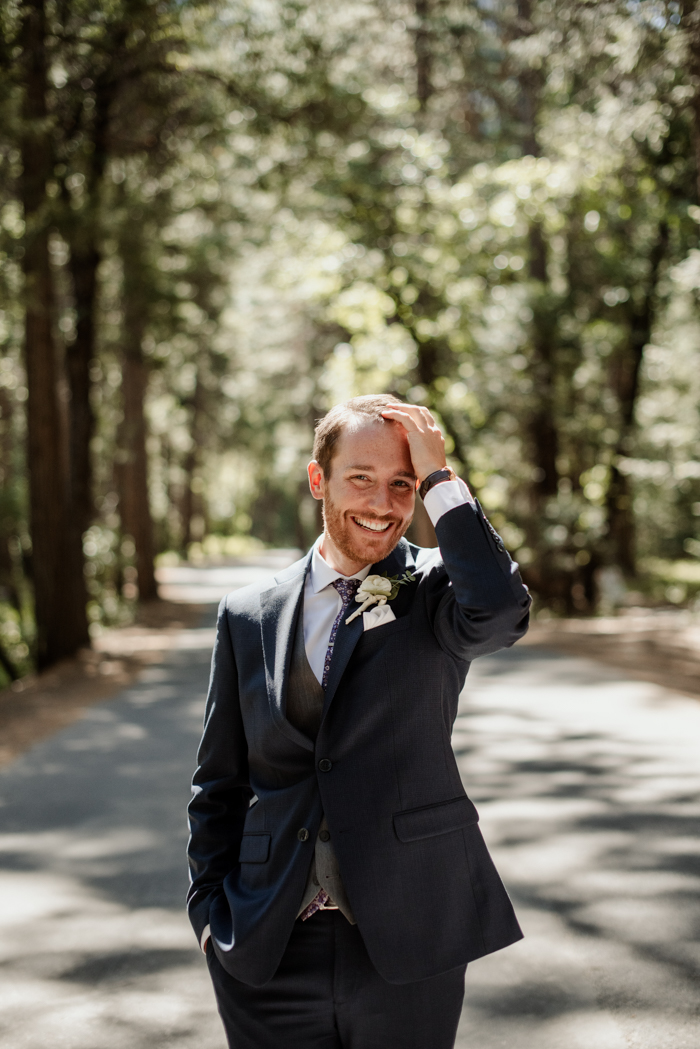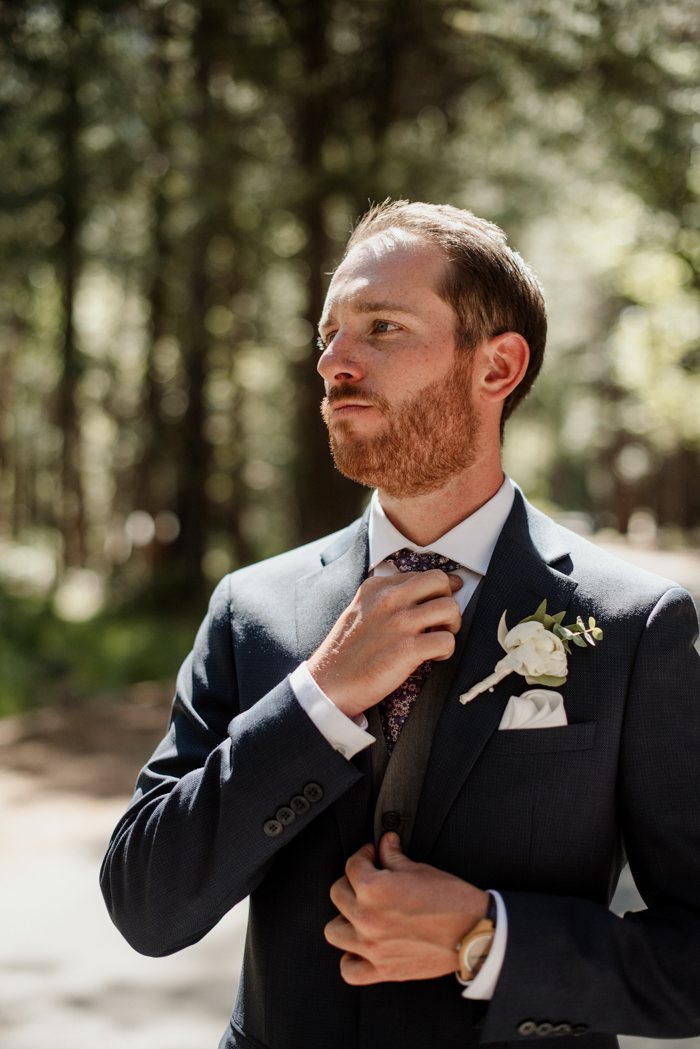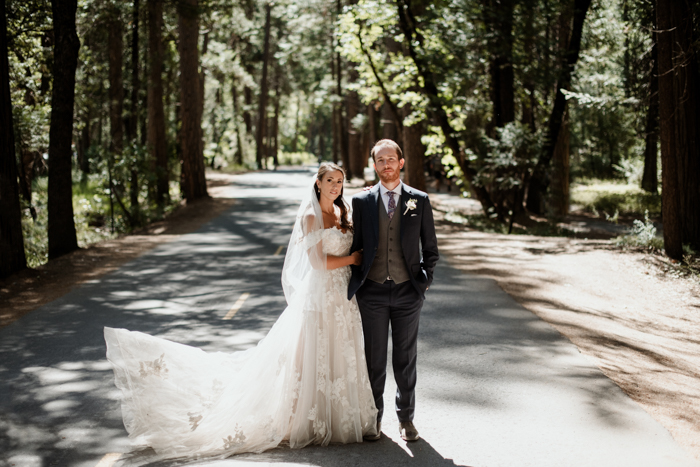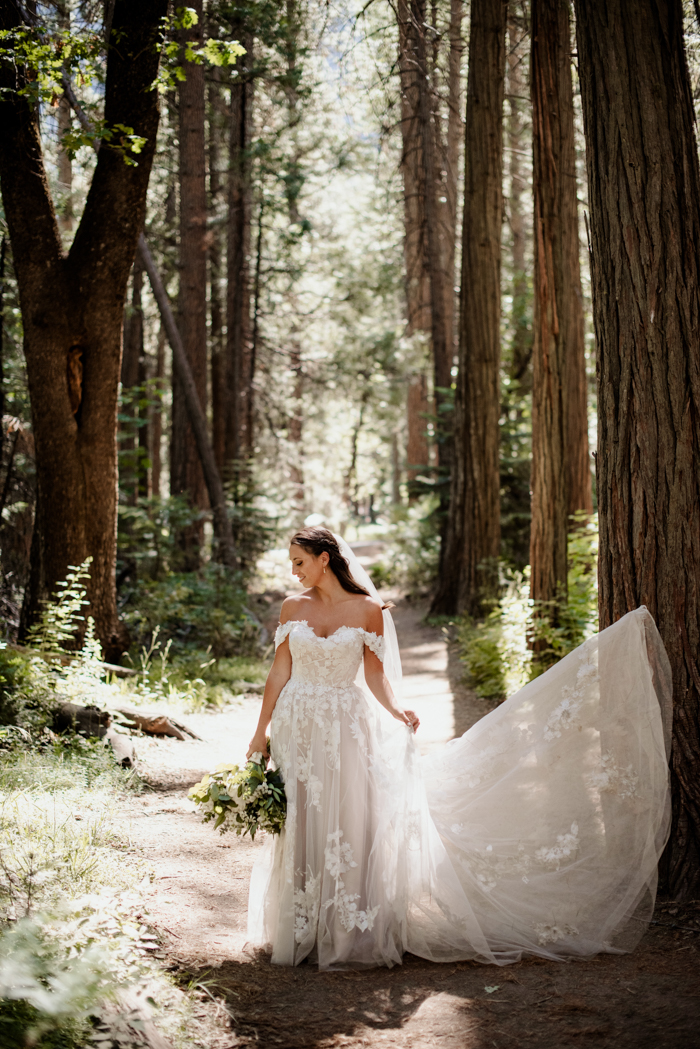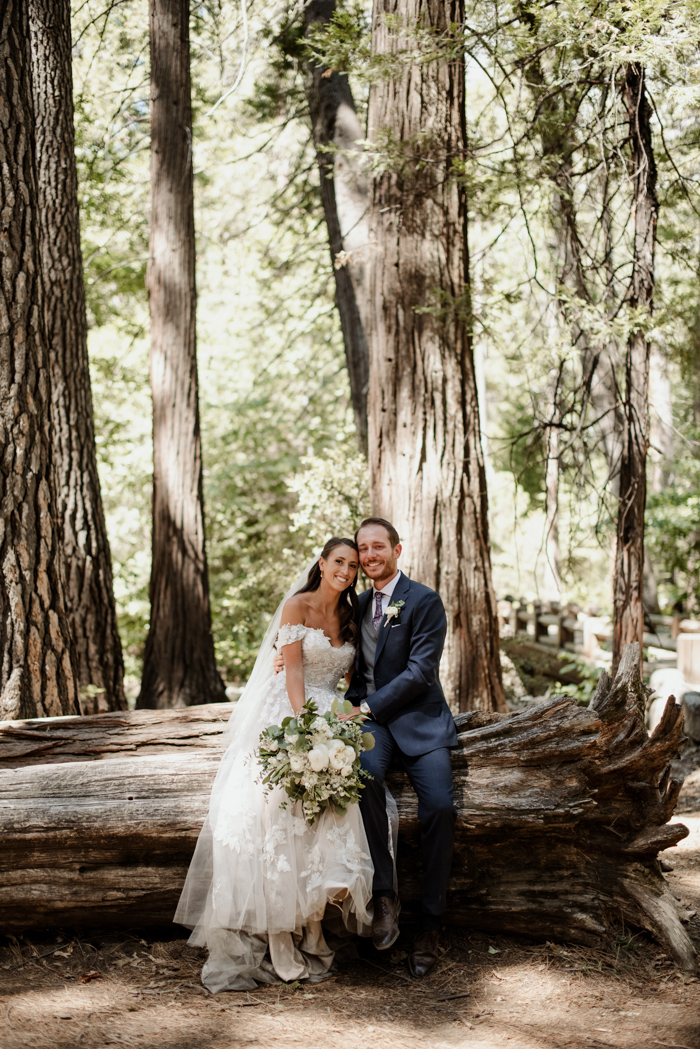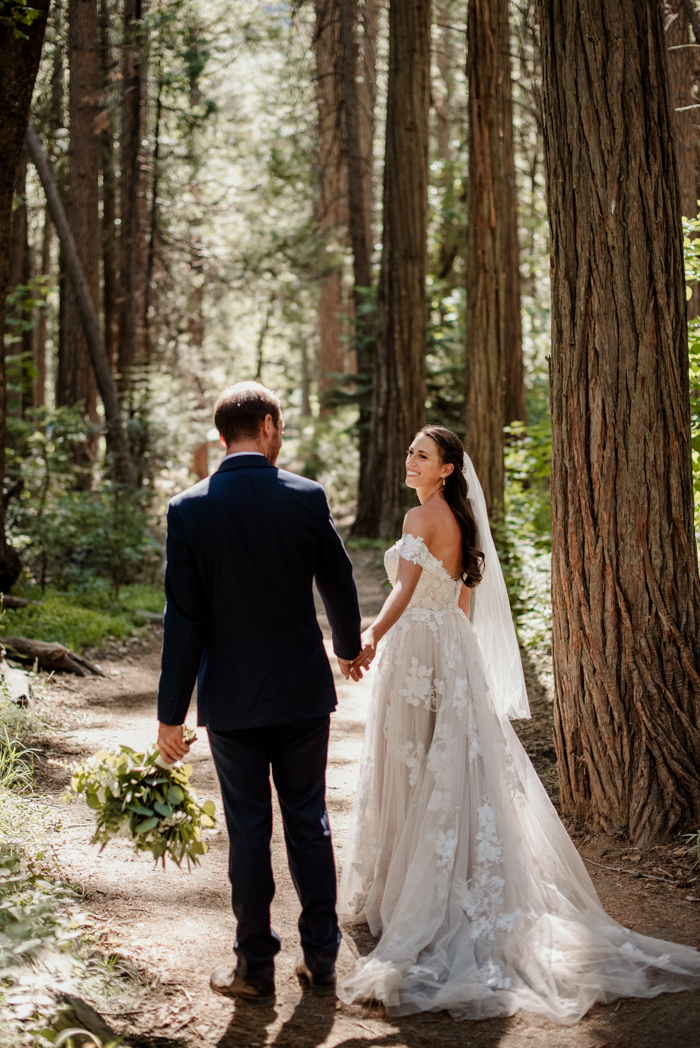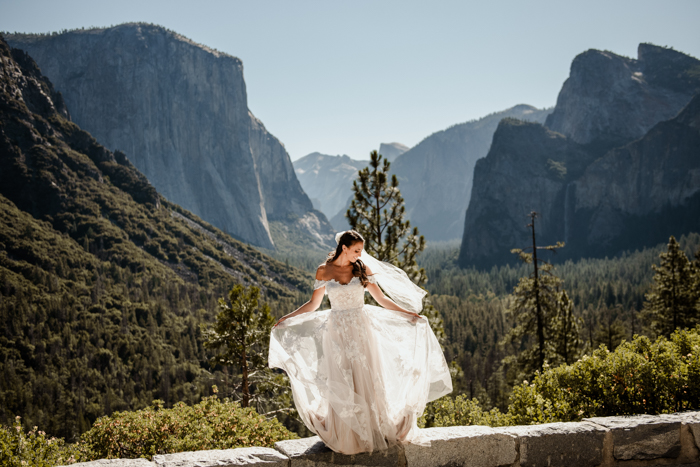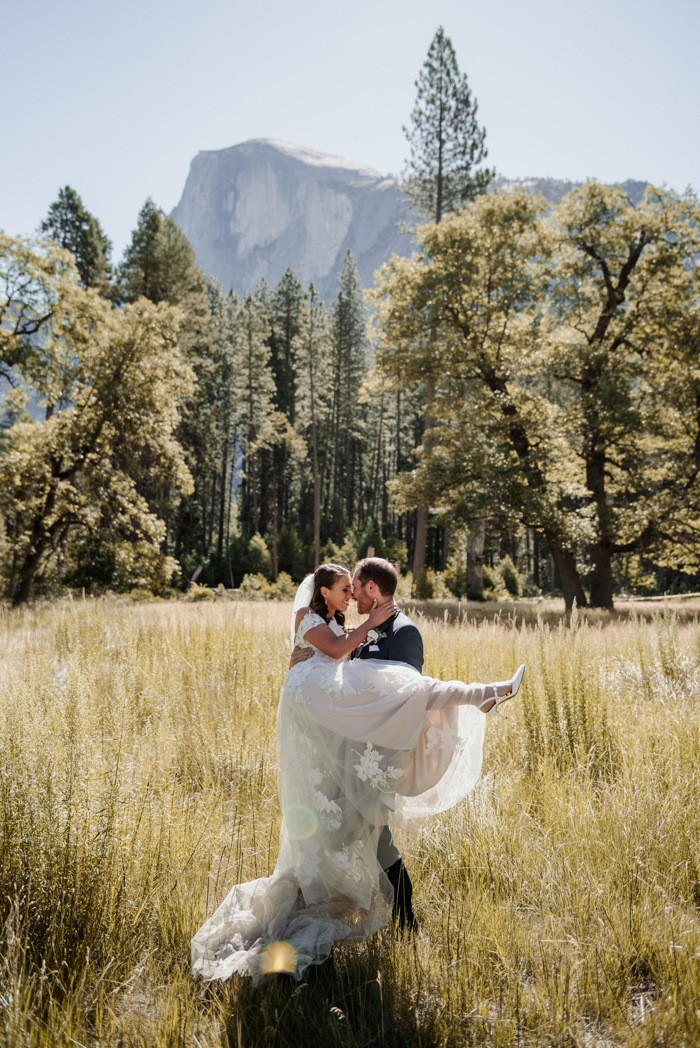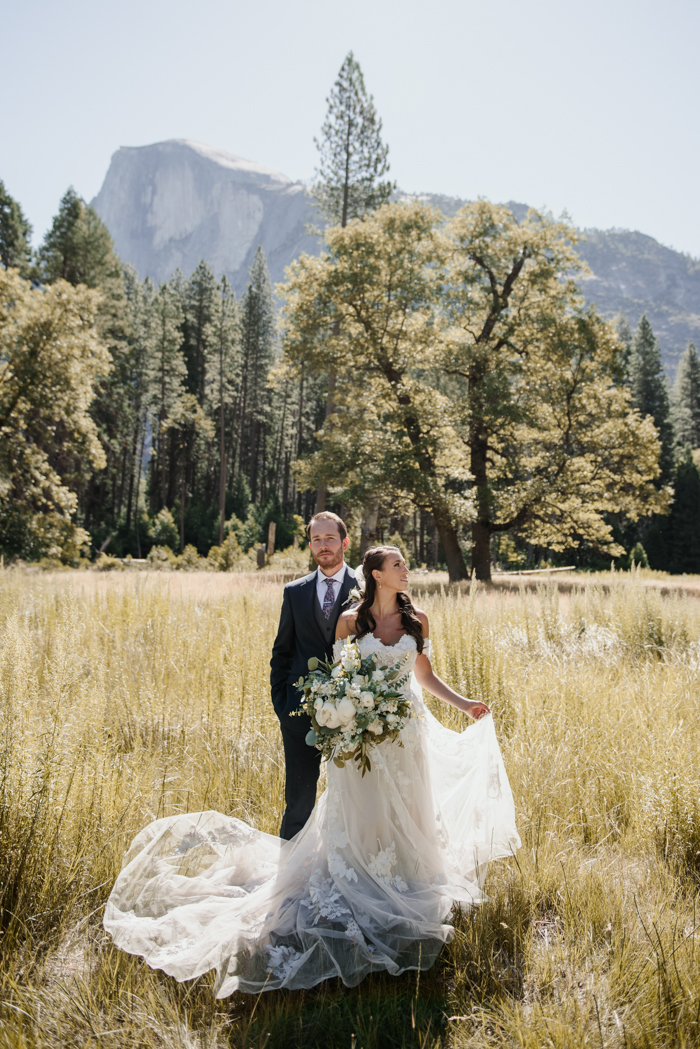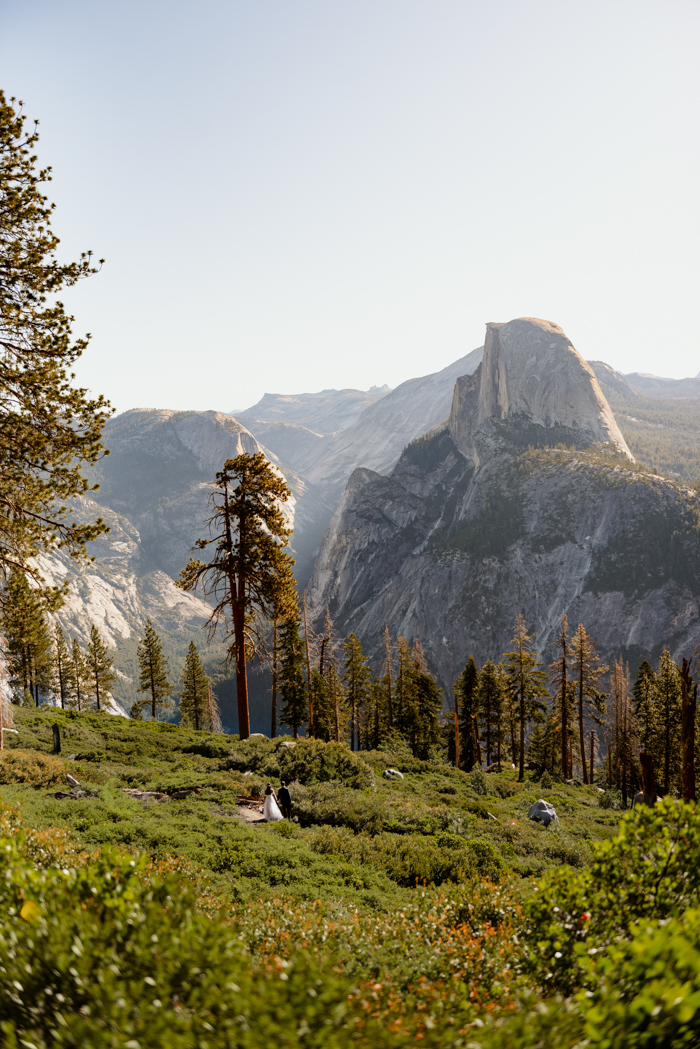 Hosting A Pandemic Wedding
We're most proud of the fact that we didn't allow the pandemic to curb our determination to get married in our dream location. We are so grateful for modern-day technology that allowed us to have all of our friends and family there virtually! The pandemic absolutely changed our original wedding plans, so we were on the fence quite a few times deciding if we should postpone a full year later.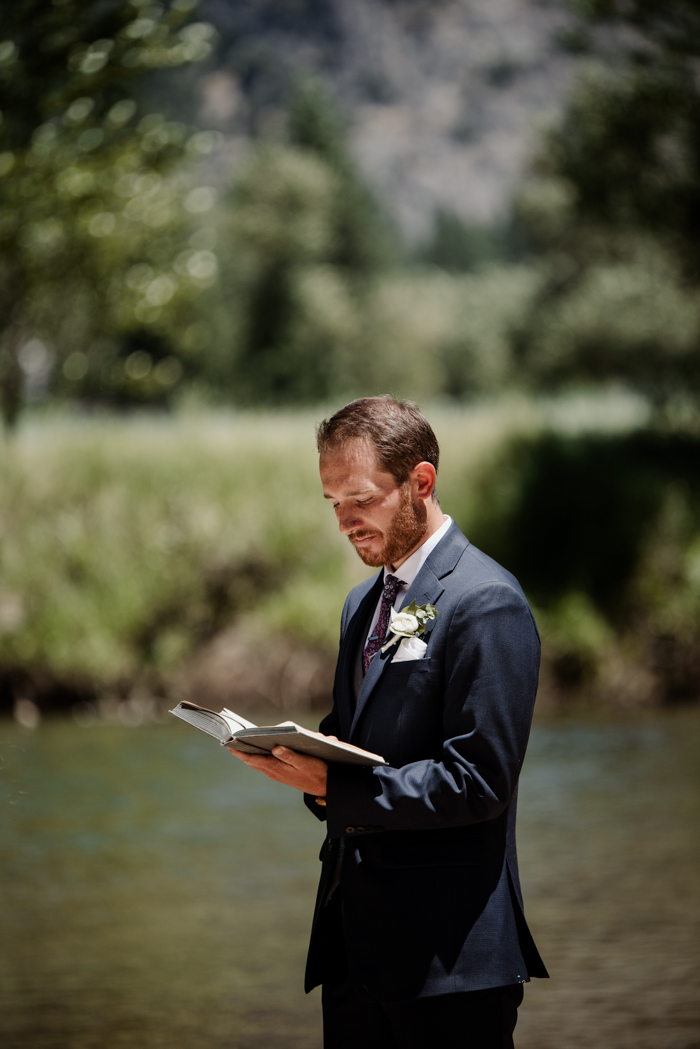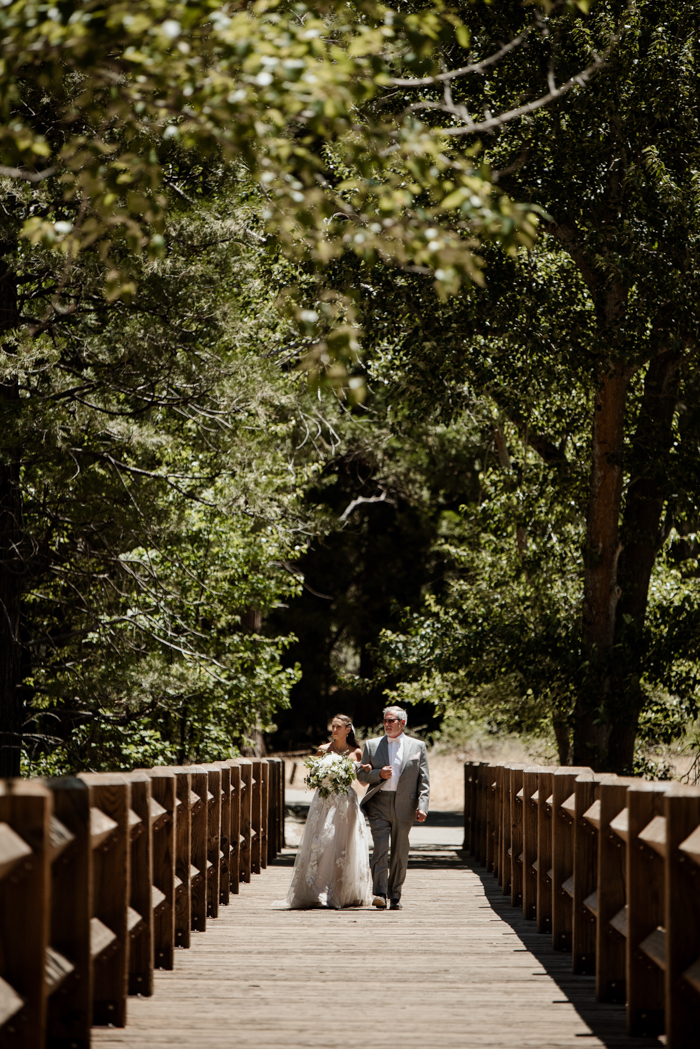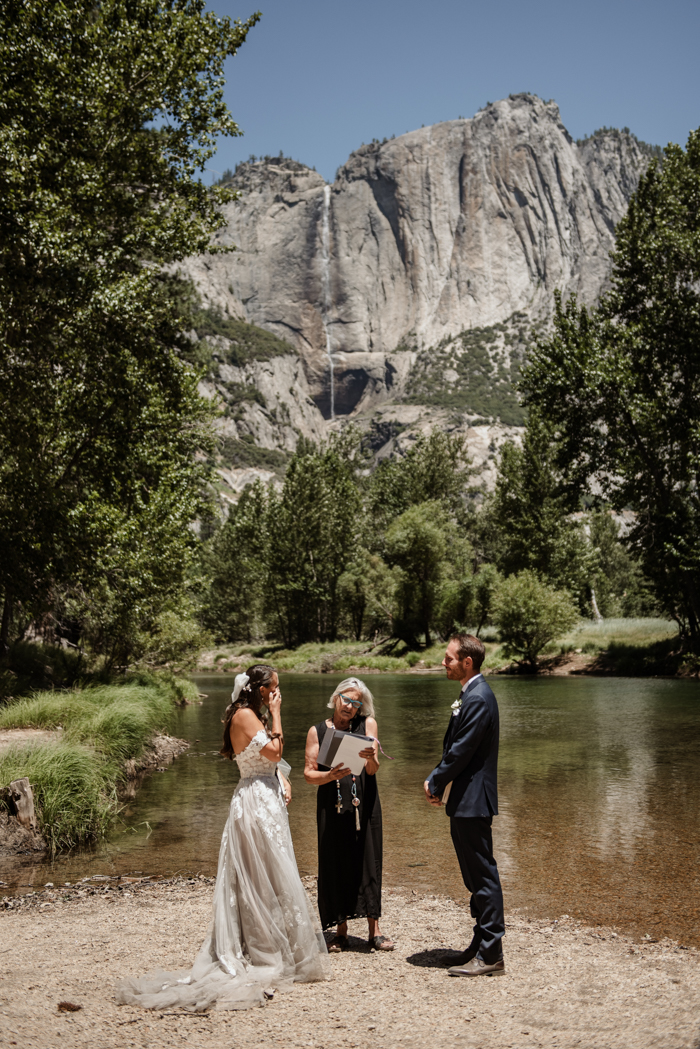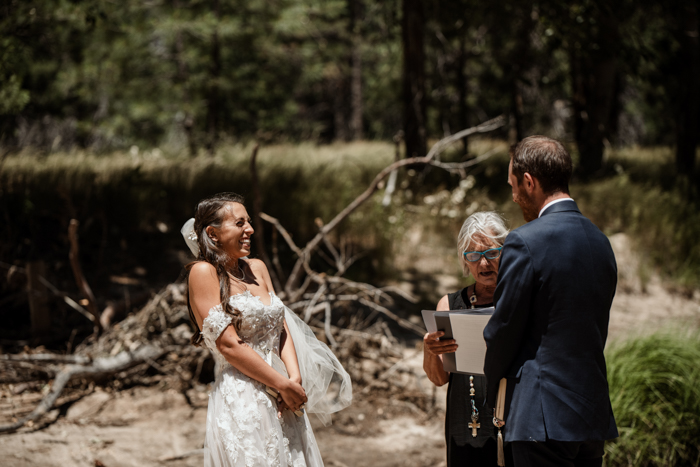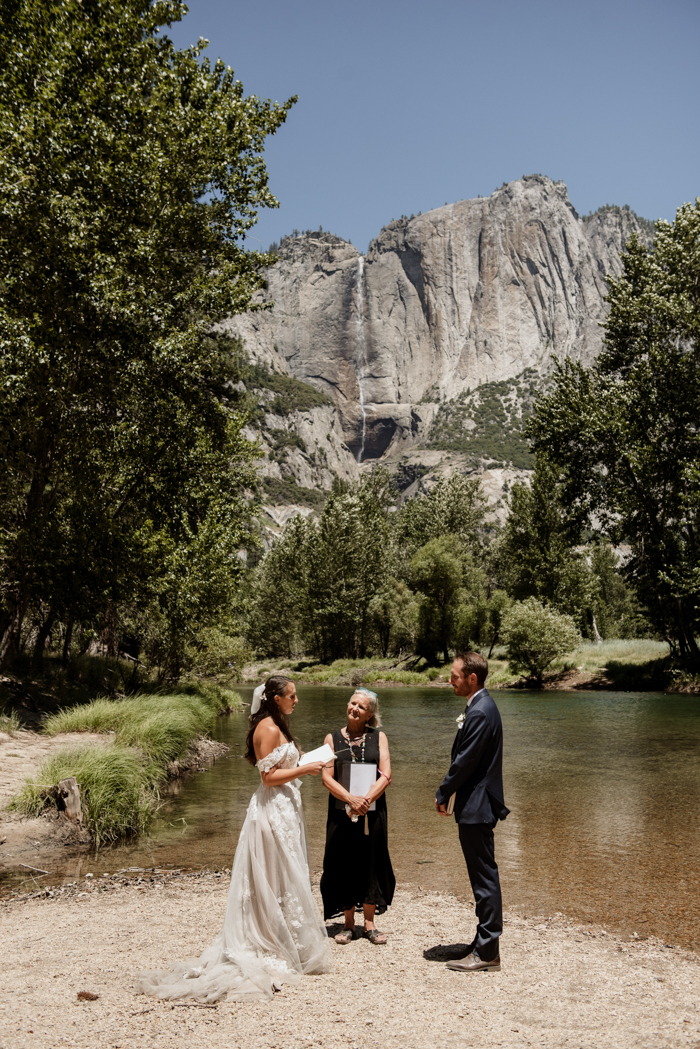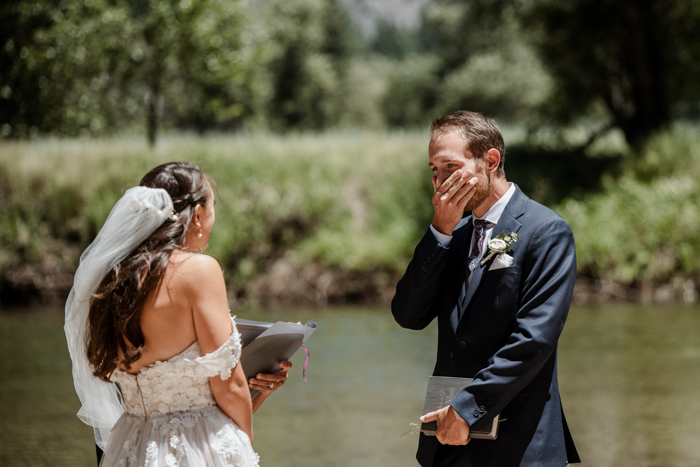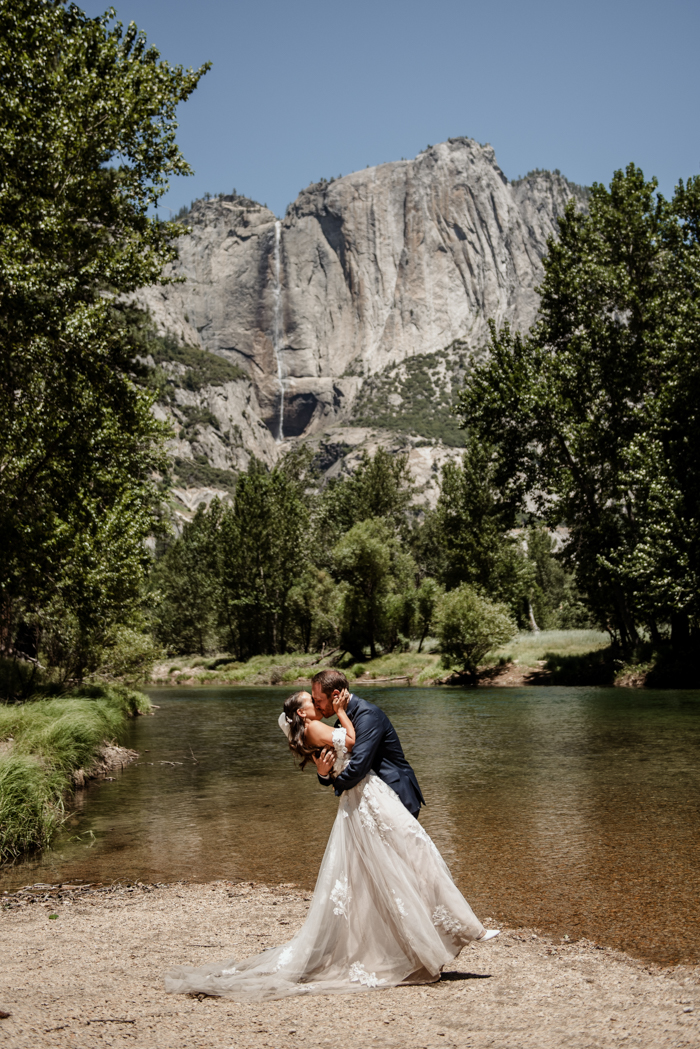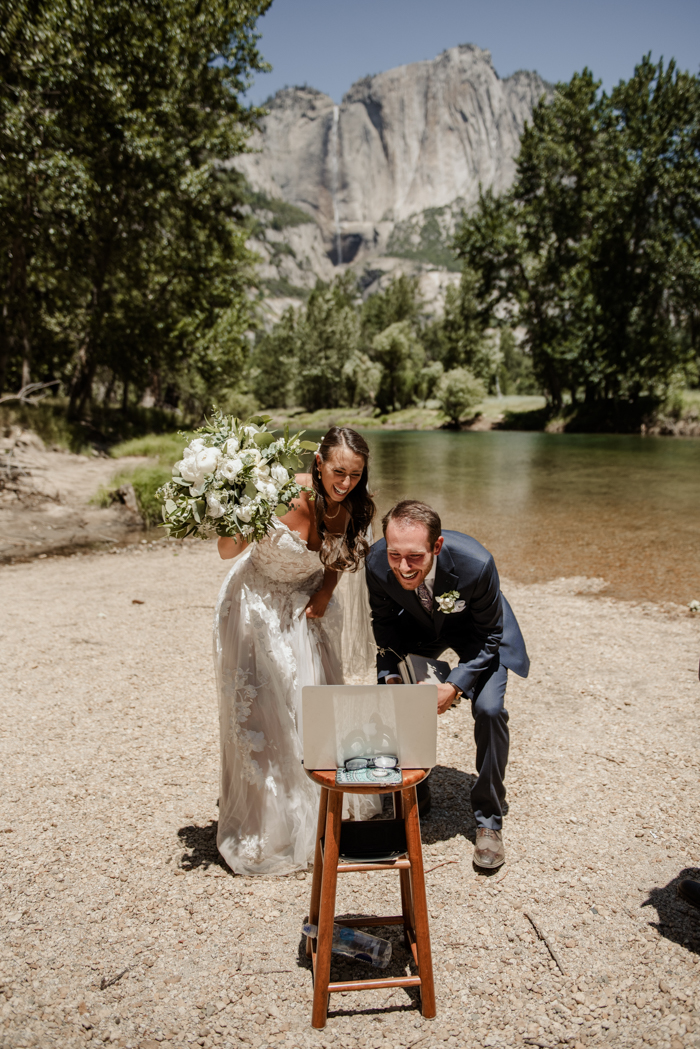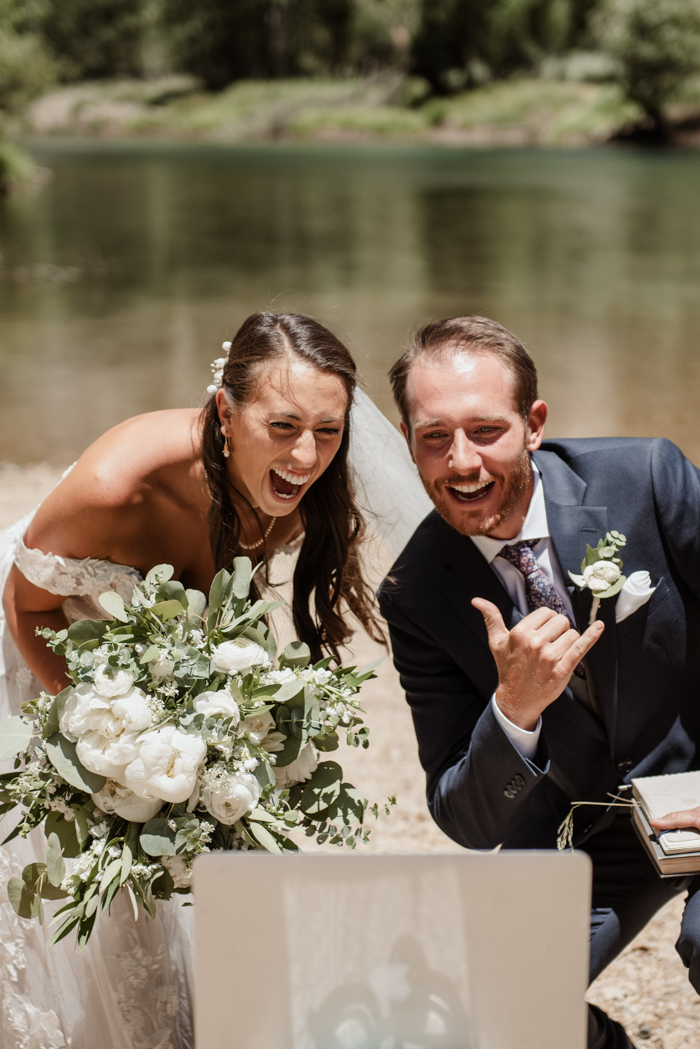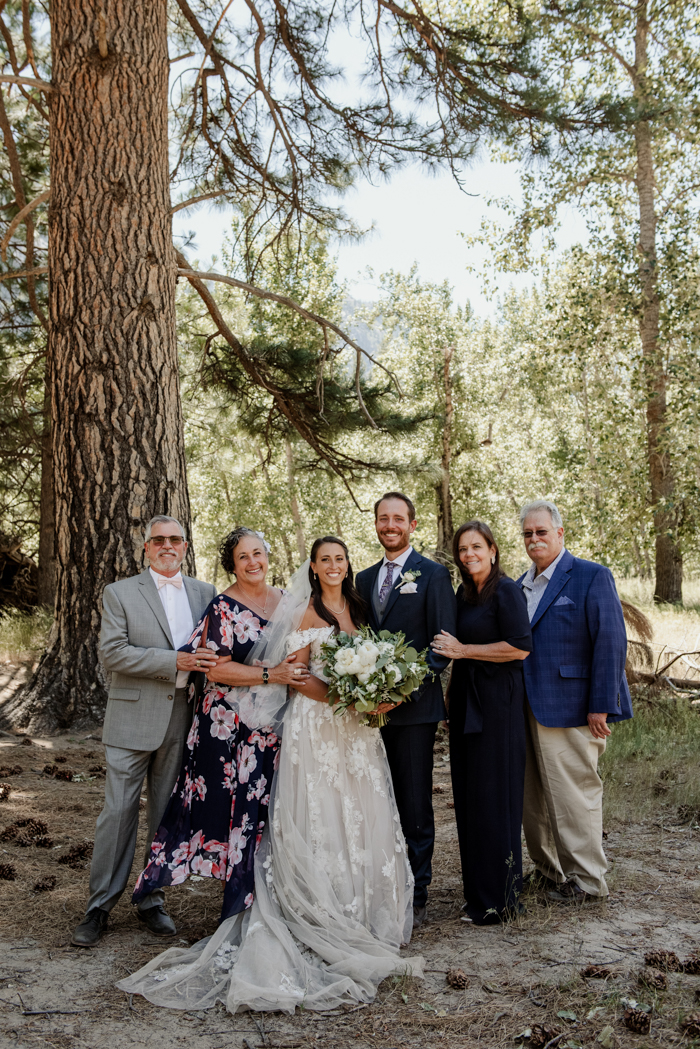 Wedding Advice for Nearlyweds
The first thing that comes to both our minds is to follow your heart when planning. Always remember your wedding day is about you and your partner and you should do exactly what you want! It's impossible to please everyone on your wedding day, so have fun, relax and bask in the beauty that you just married the love of your life!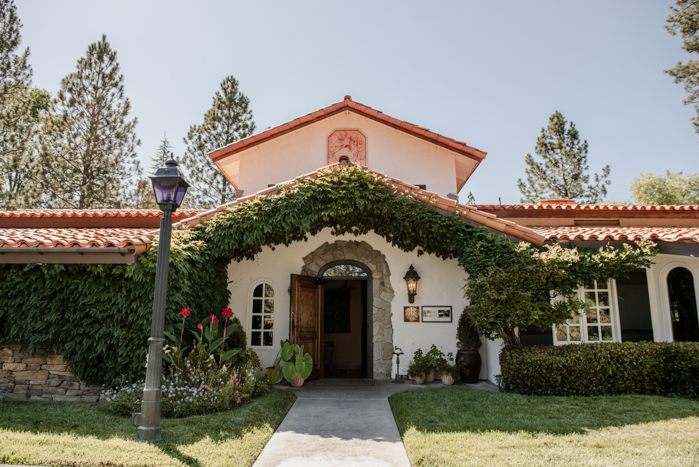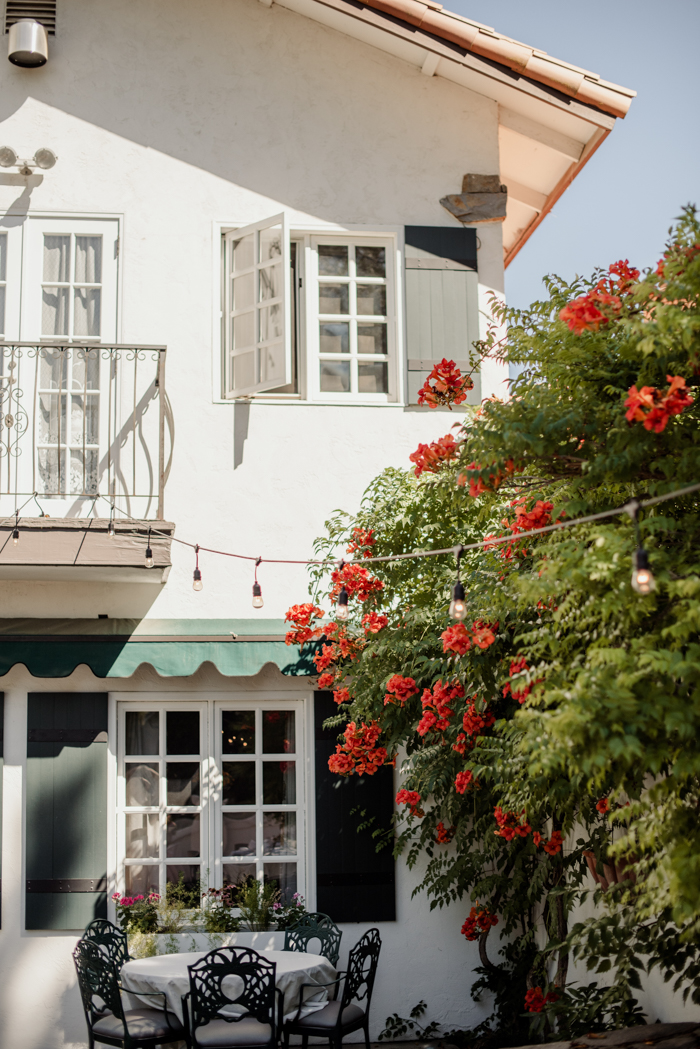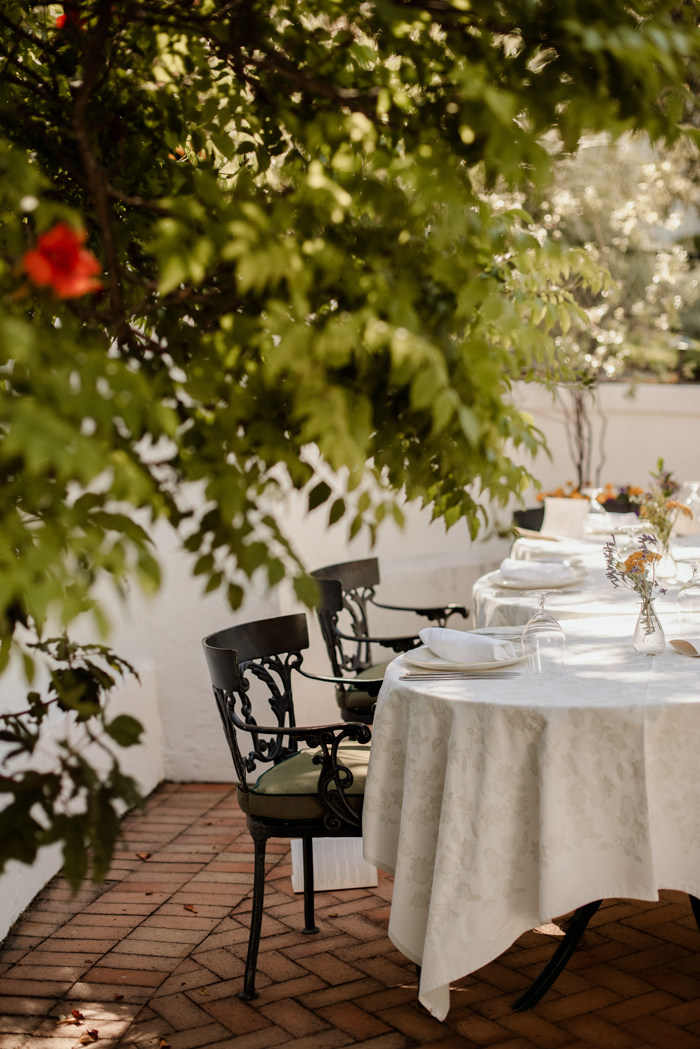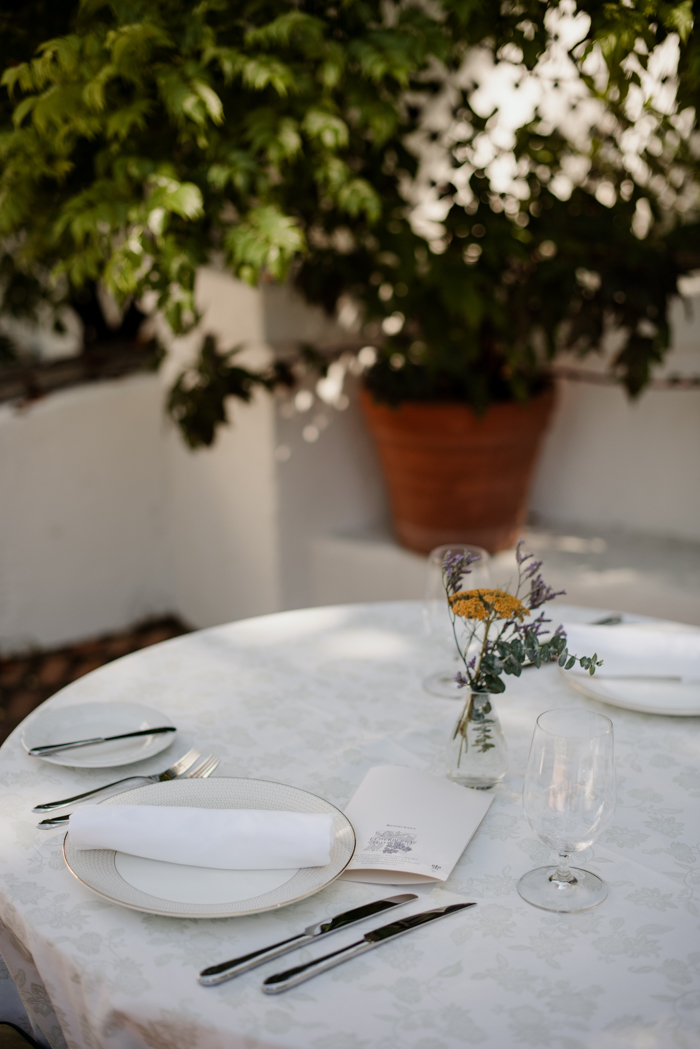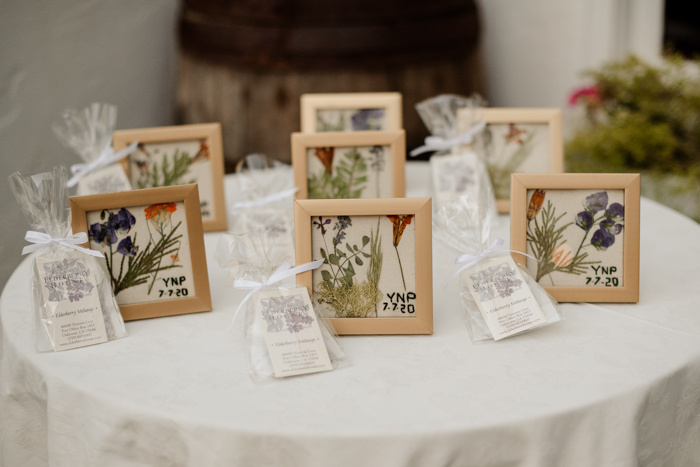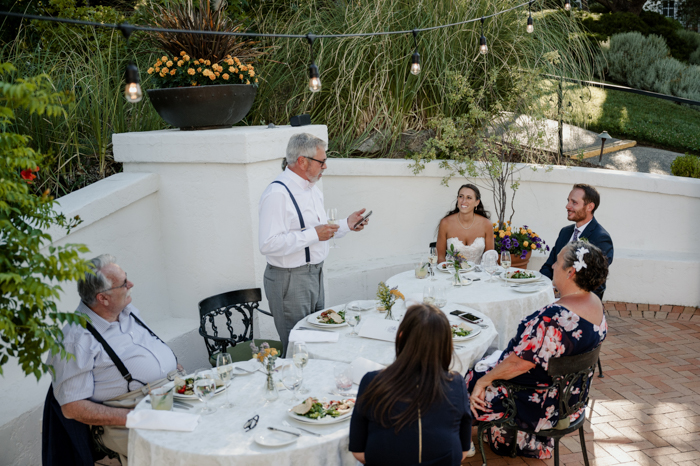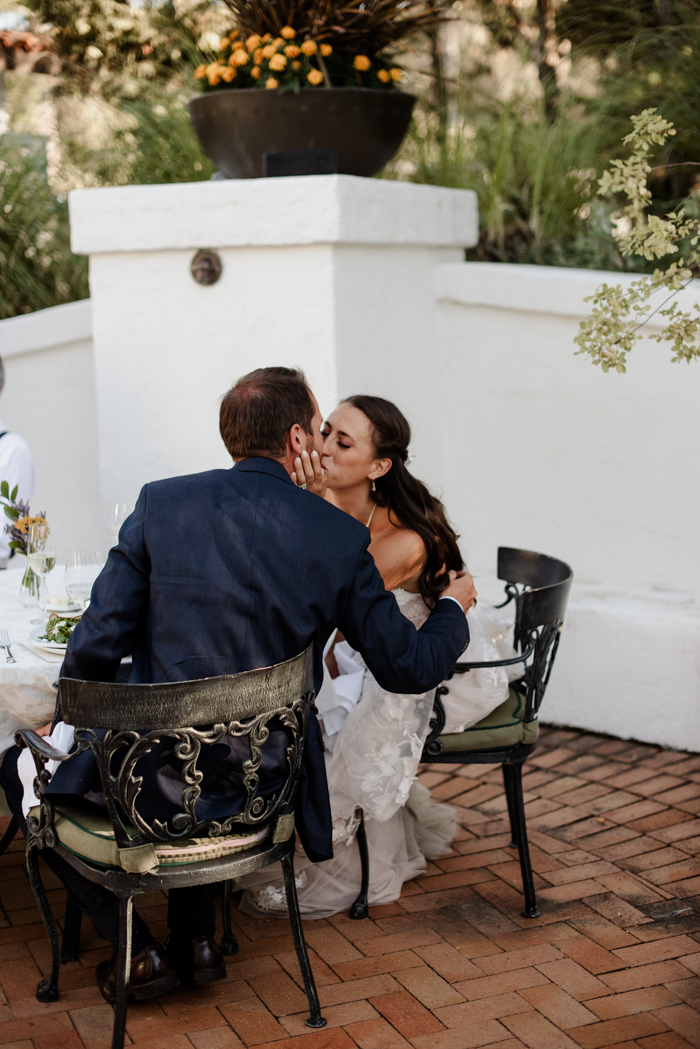 A Lakeside Micro Wedding at Yosemite National Park
We chose to have our ceremony at Swinging Bridge Picnic Area. The wedding coordinator at Yosemite National Park gave us a list of locations to choose from for our ceremony. As soon as we visited this picnic area, I immediately envisioned myself walking over the bridge with my father as Rob waited on the Merced river bank! Not only was this such a stunning place for an intimate lakeside micro wedding ceremony, but in the background is a perfect shot of Yosemite Falls. This is the very first location Rob and I visited in the park. Having our wedding there made it feel like our love for this park came full circle.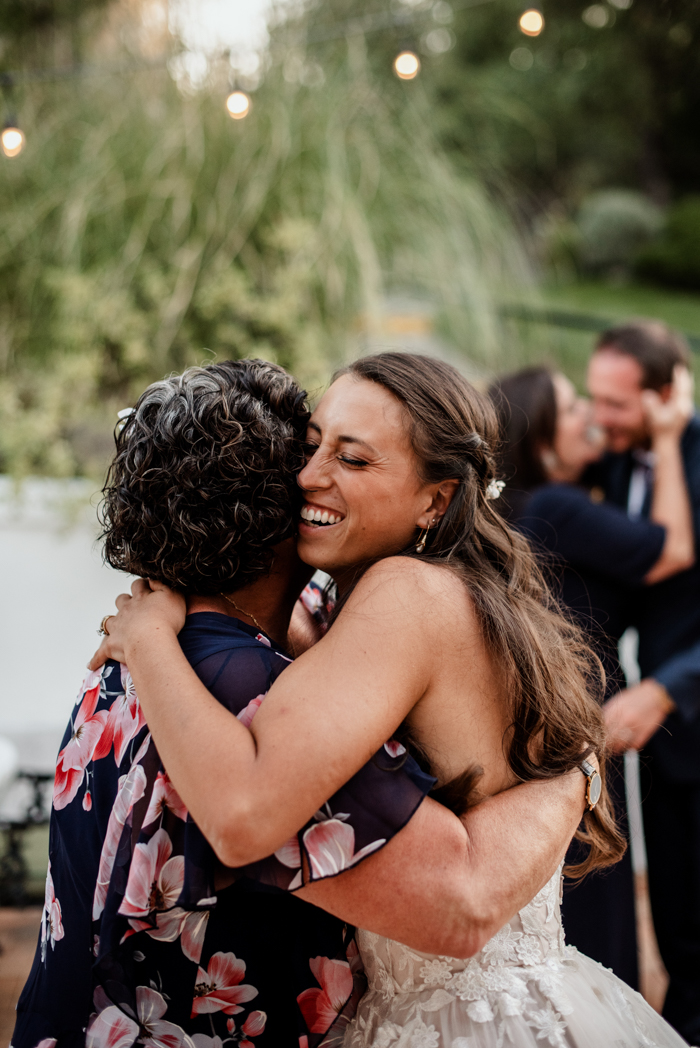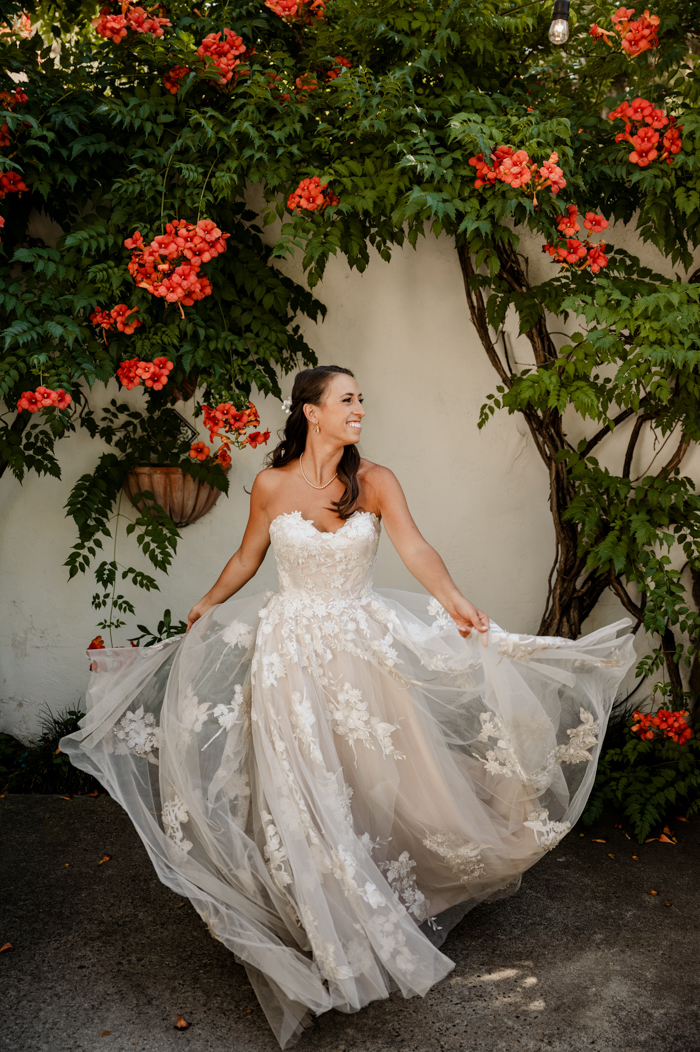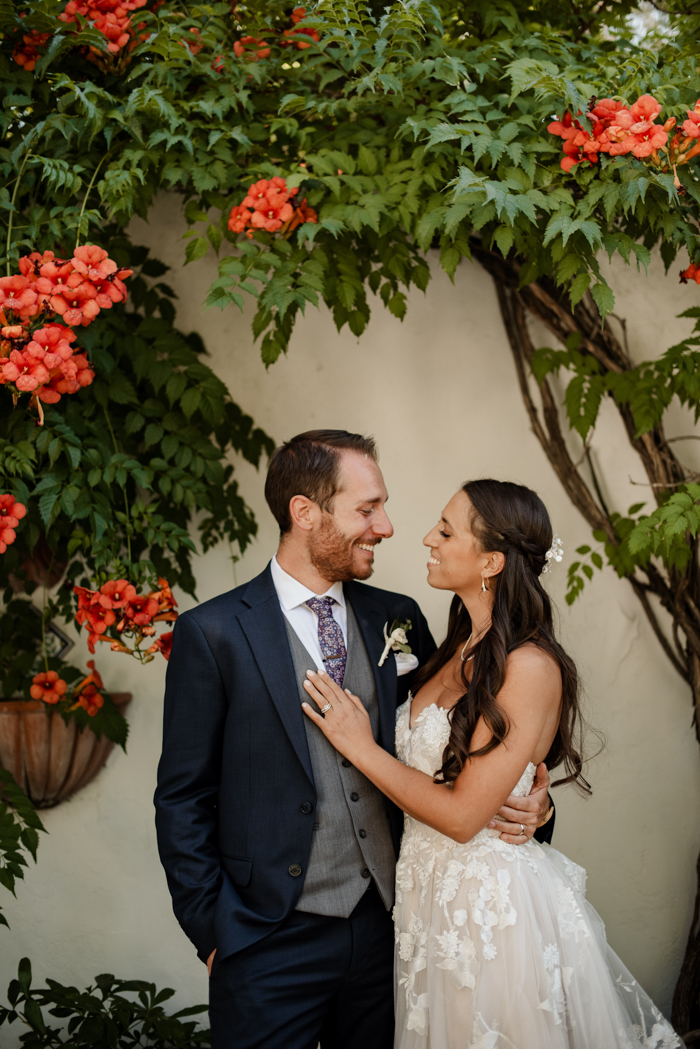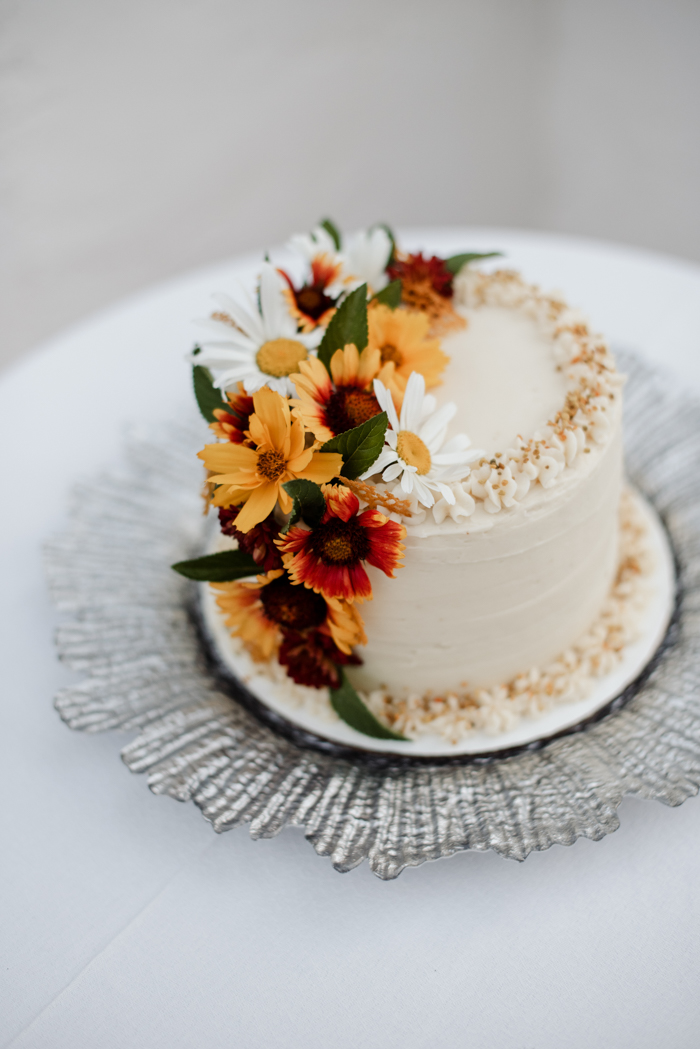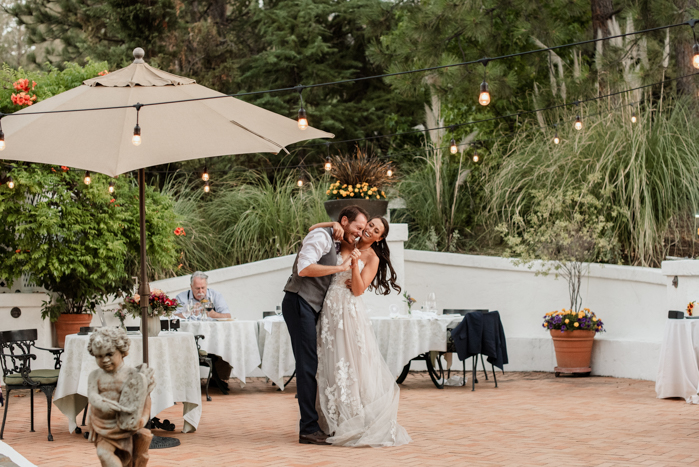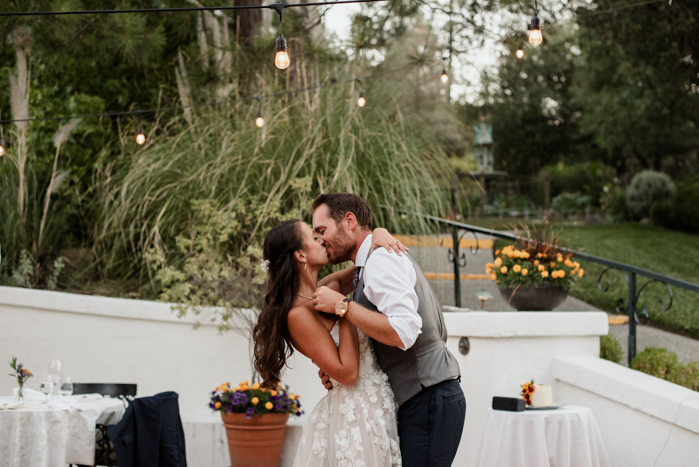 Congratulations Emily and Robert on their gorgeous lakeside micro wedding. Big shout out to Junebug member Authentic Collective for capturing and sharing both these celebratory days with us. Check out her profile in our directory of wedding photographers from around the world!