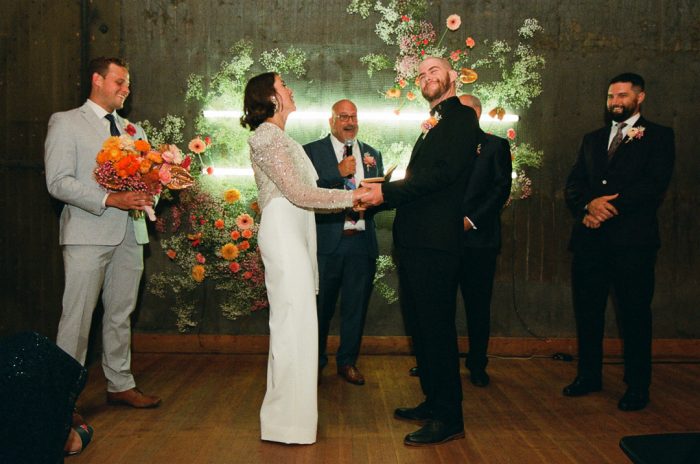 When planning their wedding, Jordan and Tim wanted the vibe to feel like a futuristic warehouse dance party inspired wedding. And with the help of their trusted vendor team, the pair pulled off a celebration that can only be described as futuristic fantasy meets whimsical romance.It was precisely the wedding they envisioned.
Their warehouse venue provided the perfect backdrop for this unconventional affair. The statement piece of the ceremony was the floral and neon lighting strip installation. It complemented the distressed and industrial features of the space perfectly. For the reception that followed, they showcased another unique use of the lighting strips by repurposing them as centerpieces.
This wedding proves that contrasting elements can go together to create a theme that is totally out of this world and truly unforgettable! It was the perfect combination of modern, romantic, and fashion-forward. To see exactly what we're talking about, scroll through these incredible images captured by Briars Atlas.
The Couple:
Jordan and Tim
The Wedding:
Jam Handy, Detriot, United States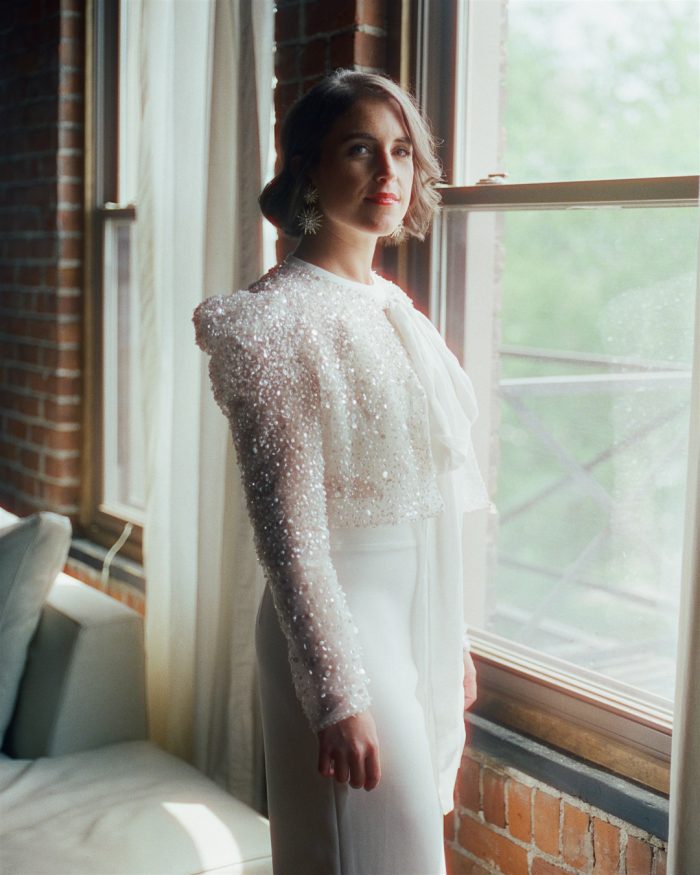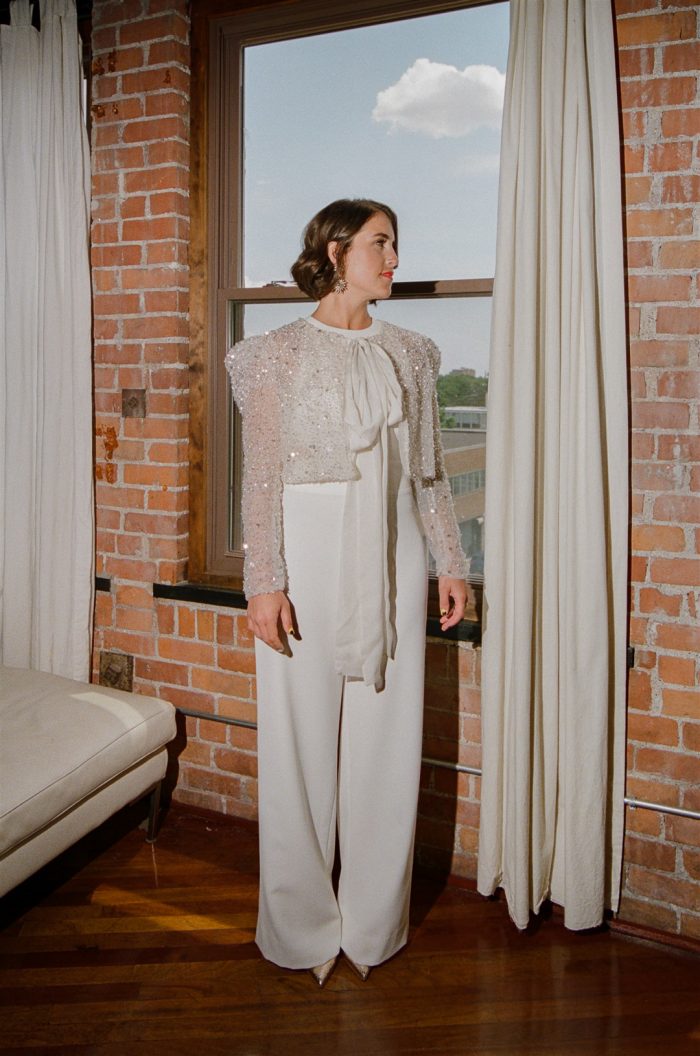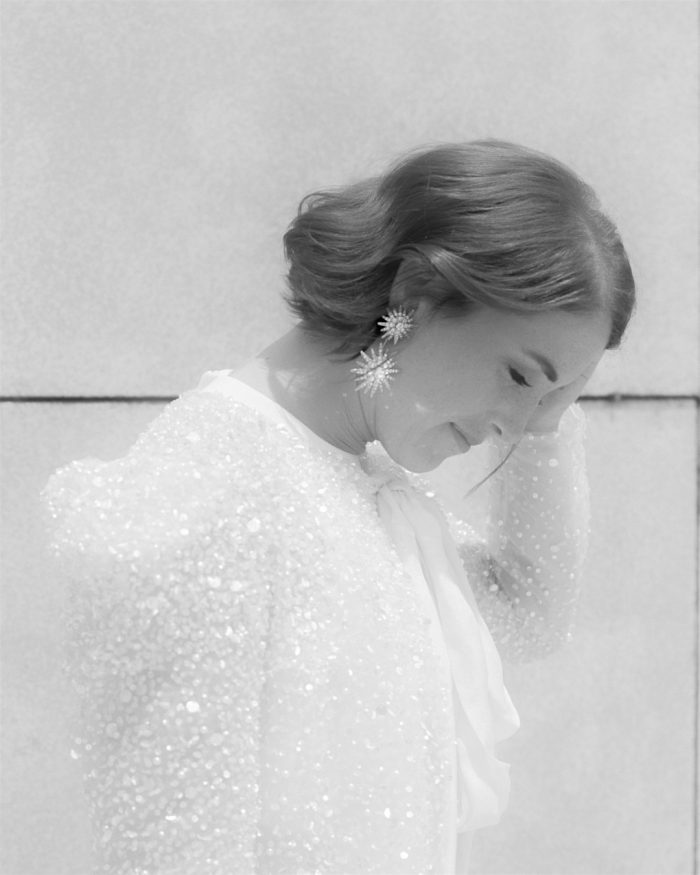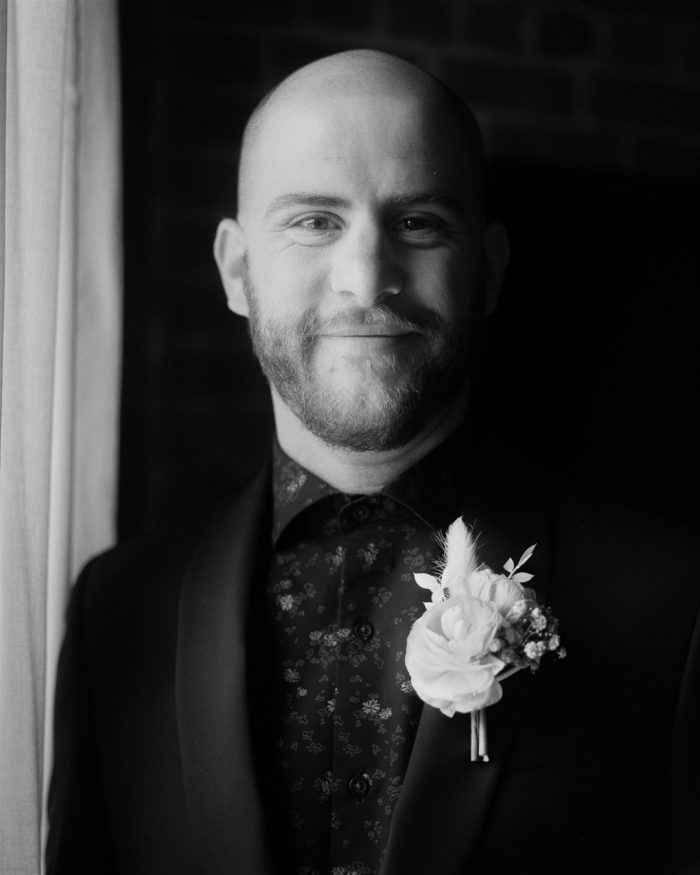 The Inspiration Behind Their Dance Party Inspired Wedding
Our design inspiration was a mix of Blade Runner and the Arctic Monkeys' album Tranquility Base Hotel and Casino. The venue was the first thing we confirmed, knowing Jam Handy's industrial warehouse space would be perfect. We're really proud of our vision for the lighting and how that all came together. We're also really proud that we made the day true to us as a couple and that we got to include so many special people as a part of it.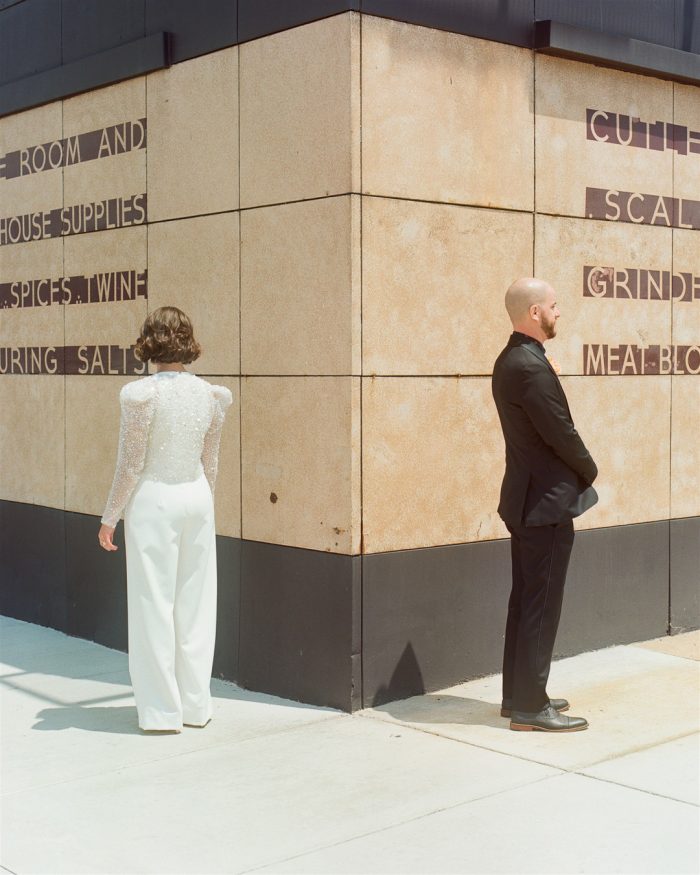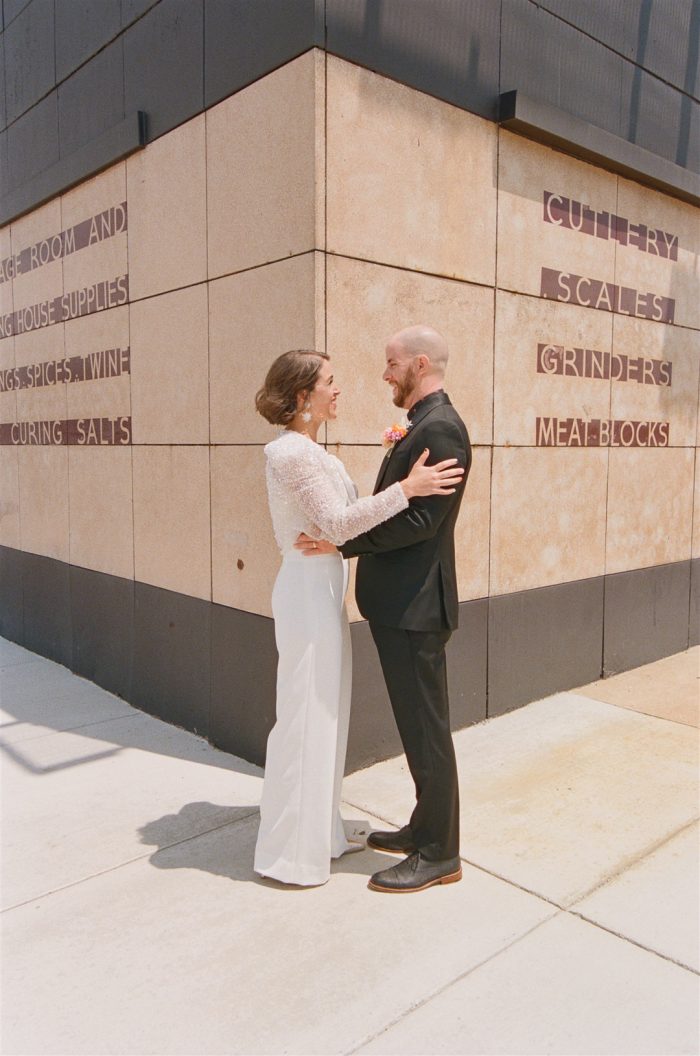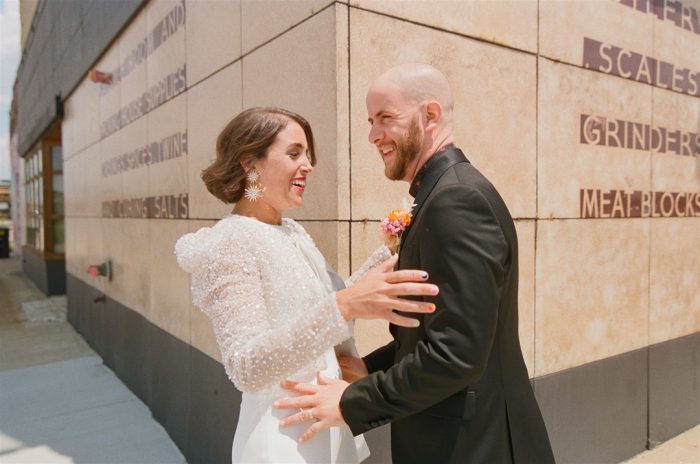 Bringing Their Vision To Life Through Lighting
We created a mood board with many inspirational images, which helped us communicate our vision with our vendors. Because we knew we wanted the lighting to be a significant component of the design, it was essential to find someone we trusted. We've followed Patrick Ethen's work for a while, and the light pieces he designs perfectly fit the vibe we wanted. Once he confirmed a design, we worked with the florist, and Jordan selected the other design details. We're so thankful to have worked with such talented designers. It really wouldn't have been the same without them.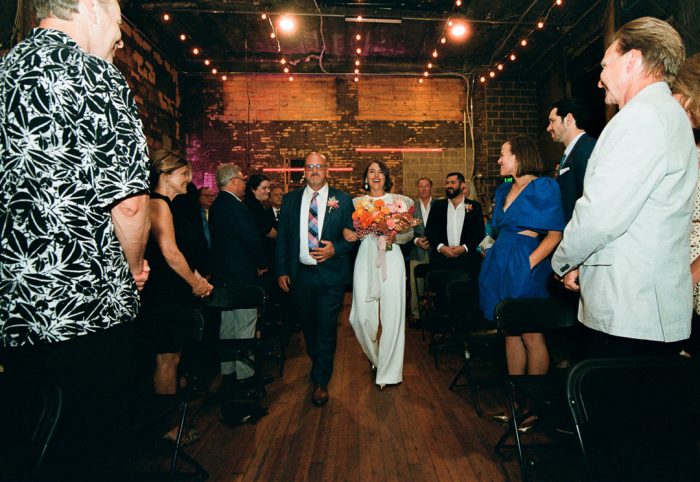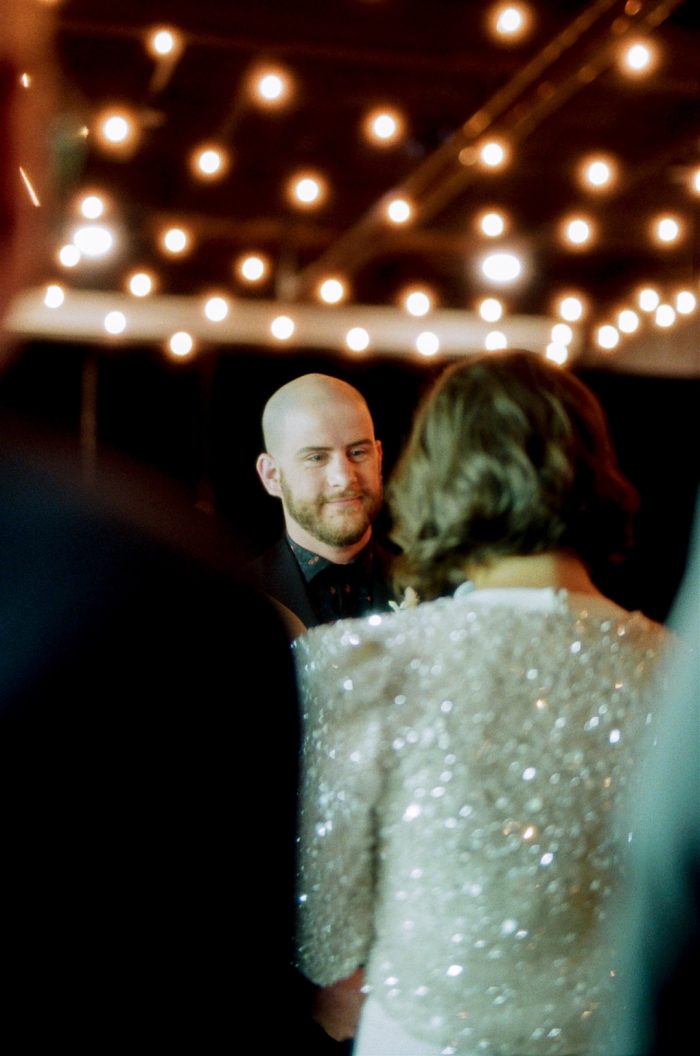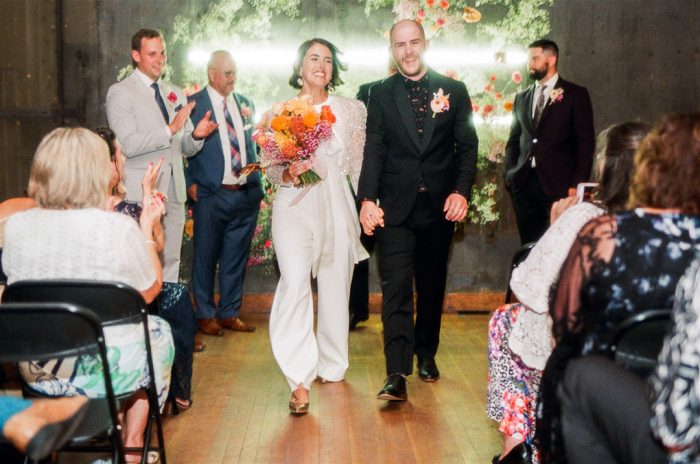 Recreating The Magic Of Their First Ceremony For Their Guests
When we had to postpone our big celebration to 2022, we legally married in August 2021 with just our immediate families. We spent a lot of time crafting the ceremony, and when we repeated it this June with extended family and friends, it was just as special. Our family members were all involved. Our dads both officiated, each of our brothers stood up as our Best Man and Man of Honor, and our moms all read passages we had selected. We wrote our own vows, and repeating and hearing them again was a highlight of the day.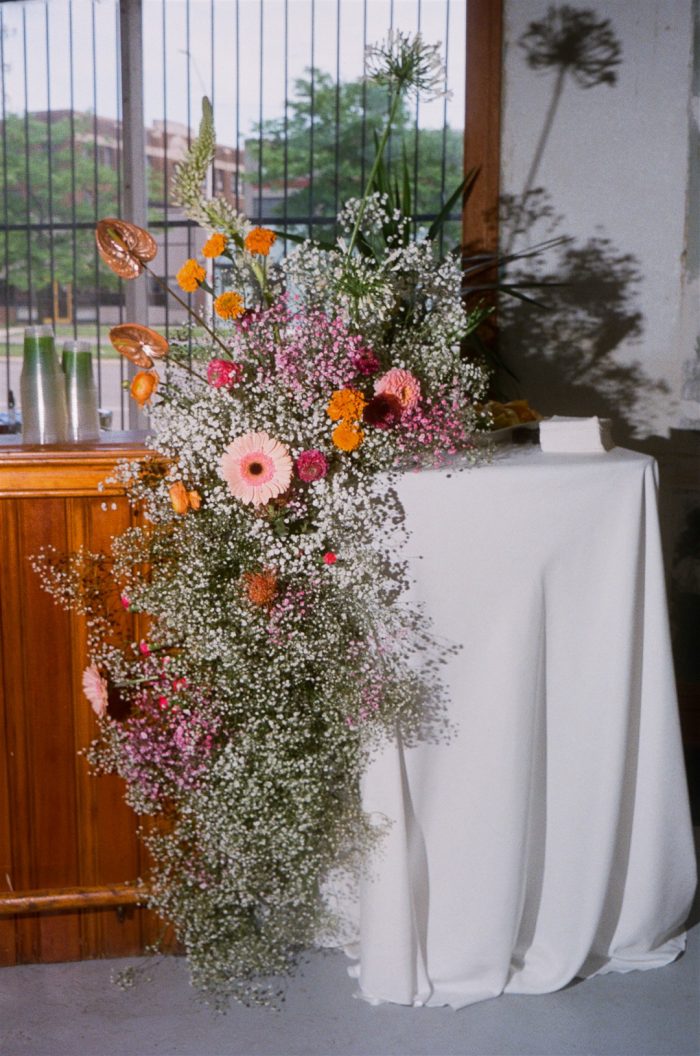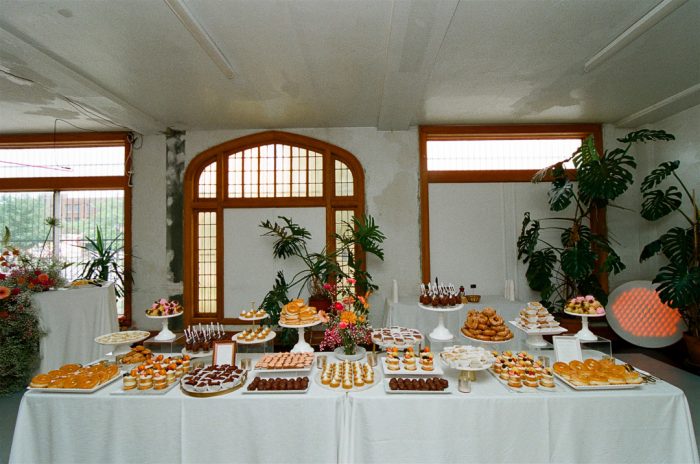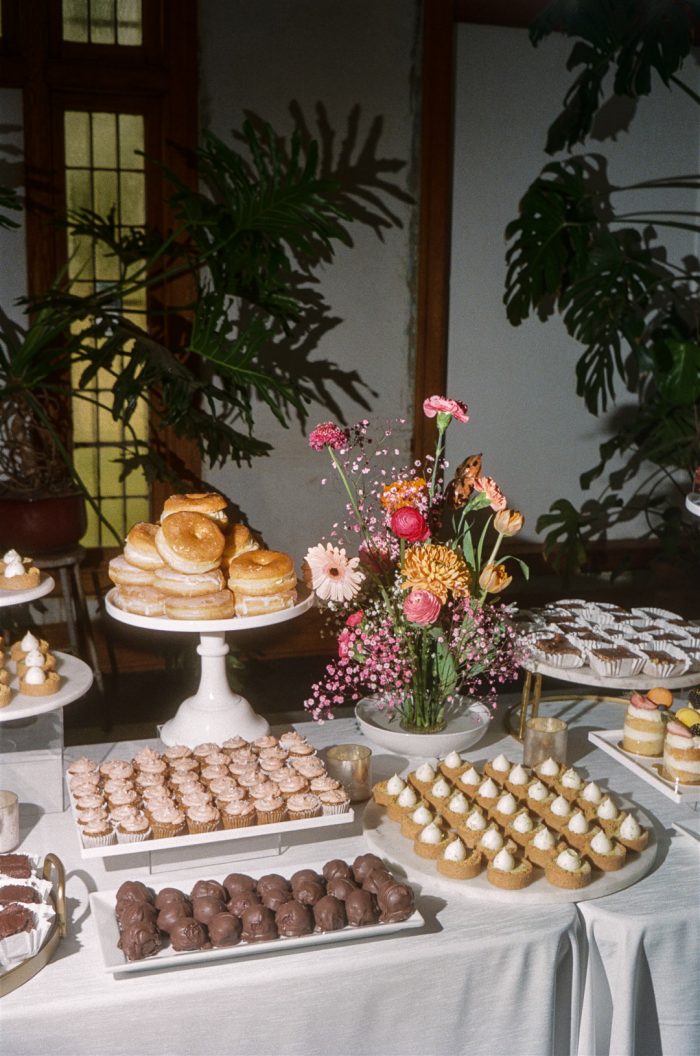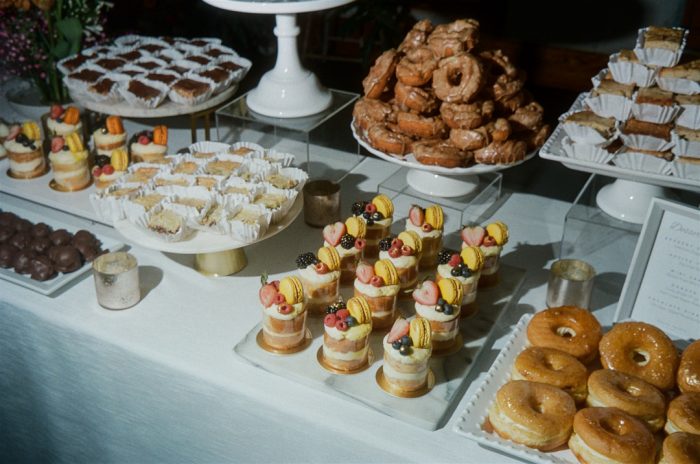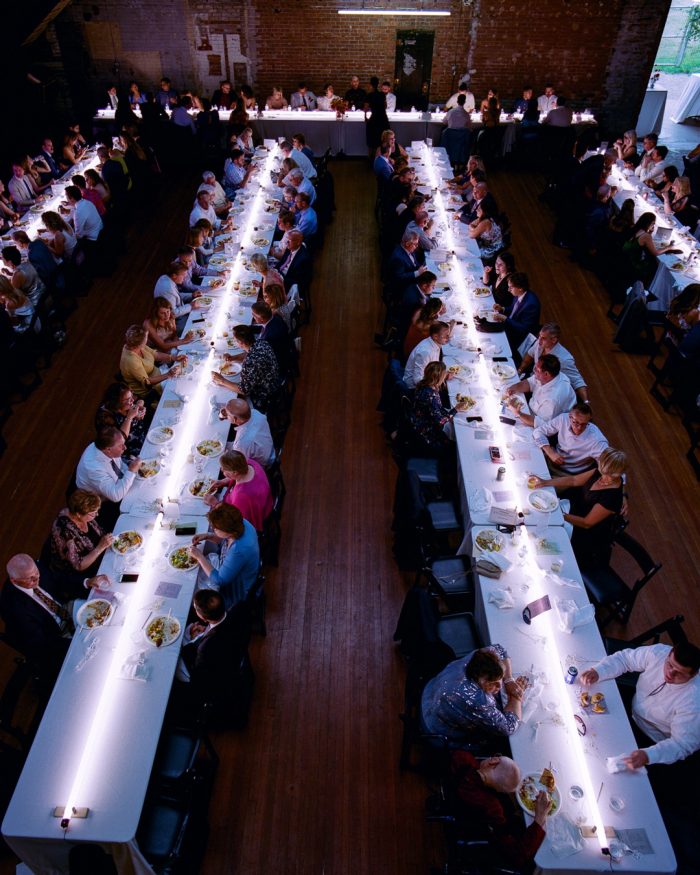 A Pre-Ceremony Drink At Their Favorite Local Bar
Before the ceremony, we walked with our wedding party and families to share a drink at one of our favorite local bars. They have a rooftop overlooking Eastern Market, and we couldn't have picked a better way to soak up some extra time with our closest people. Everything felt so relaxed, exciting, and celebratory.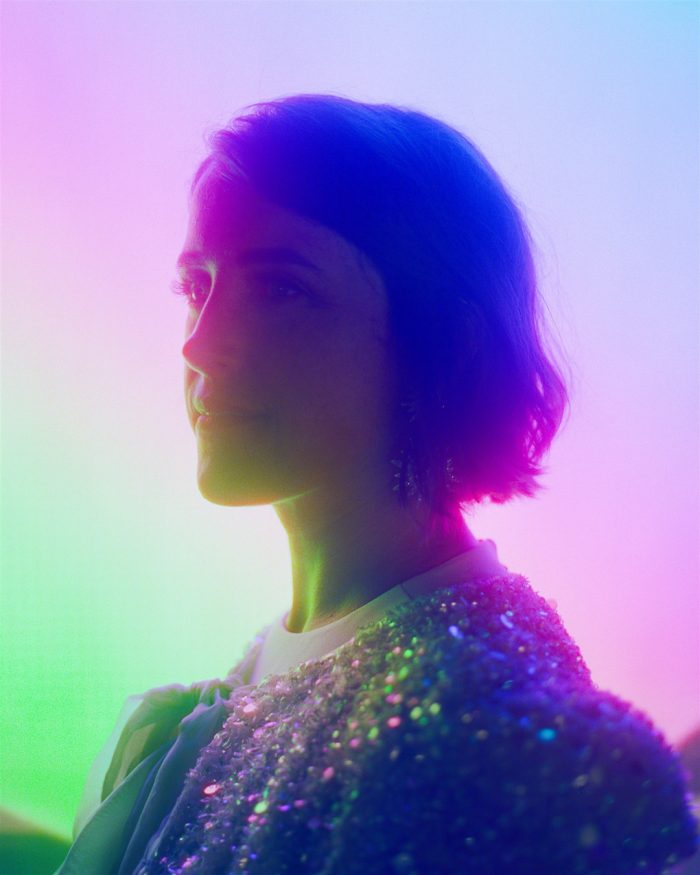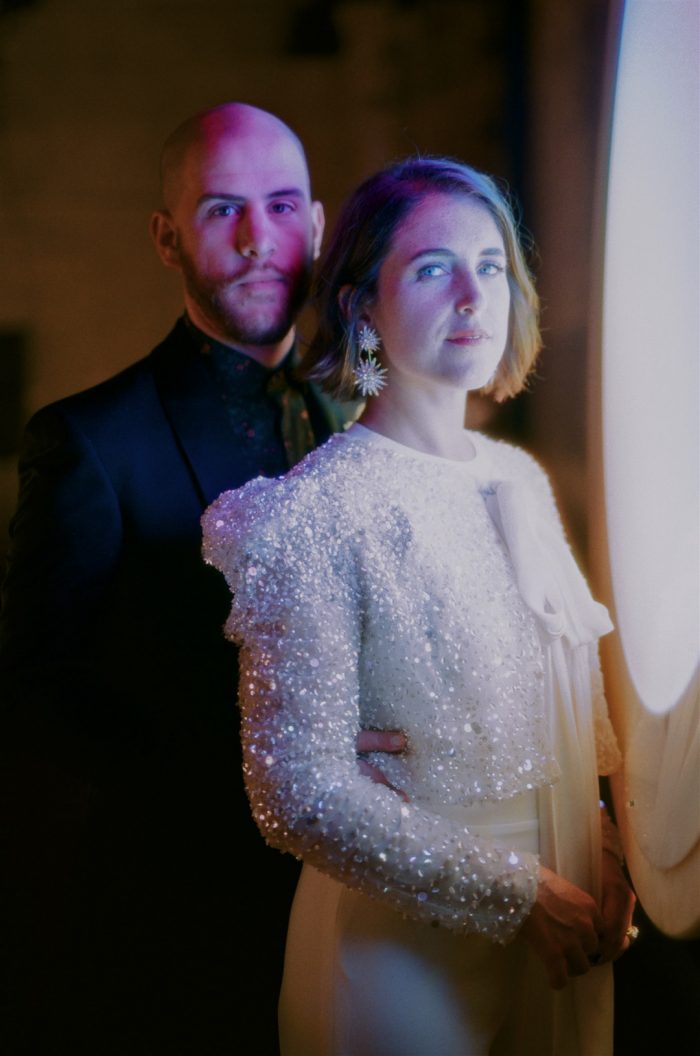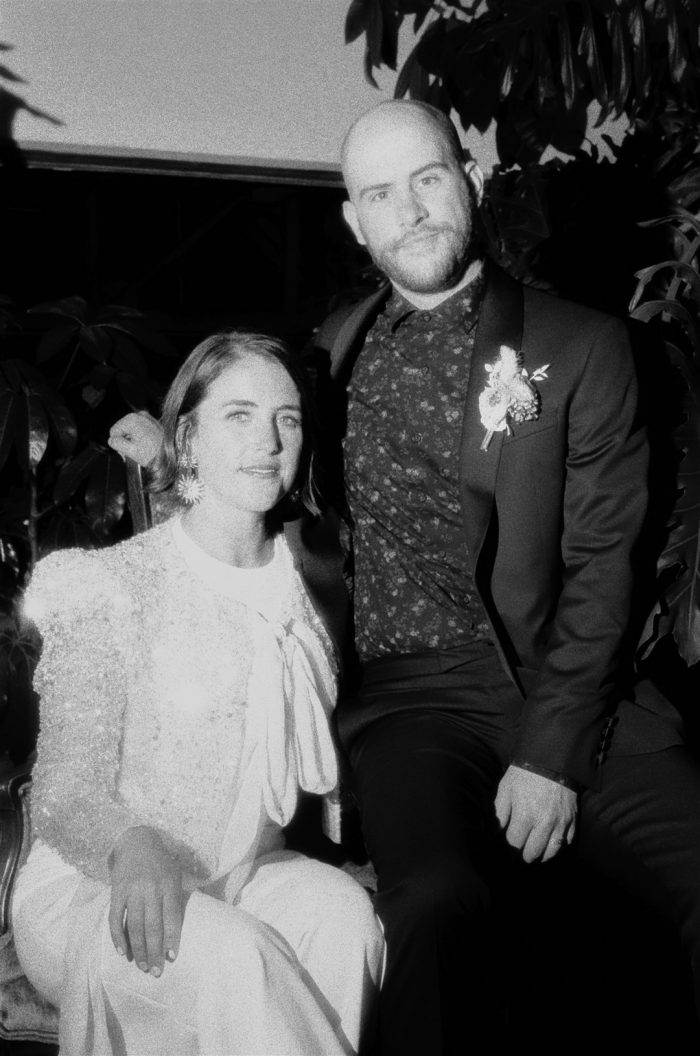 Taking On The Planning Themselves But Hiring A Coordinator Close To the Big Day
For a couple of months leading up to the wedding, we created a massive to-do list and committed to doing three things on it each day at a set time. This really helped the large amount of planning work feel a little more manageable and helped compartmentalize the planning. Hire a wedding planner for at least the day of the wedding. We worked with a coordinator for the month of the wedding, and it was so helpful to have someone coordinate all the logistics with vendors, especially on the day of the event. It really helped us enjoy the day.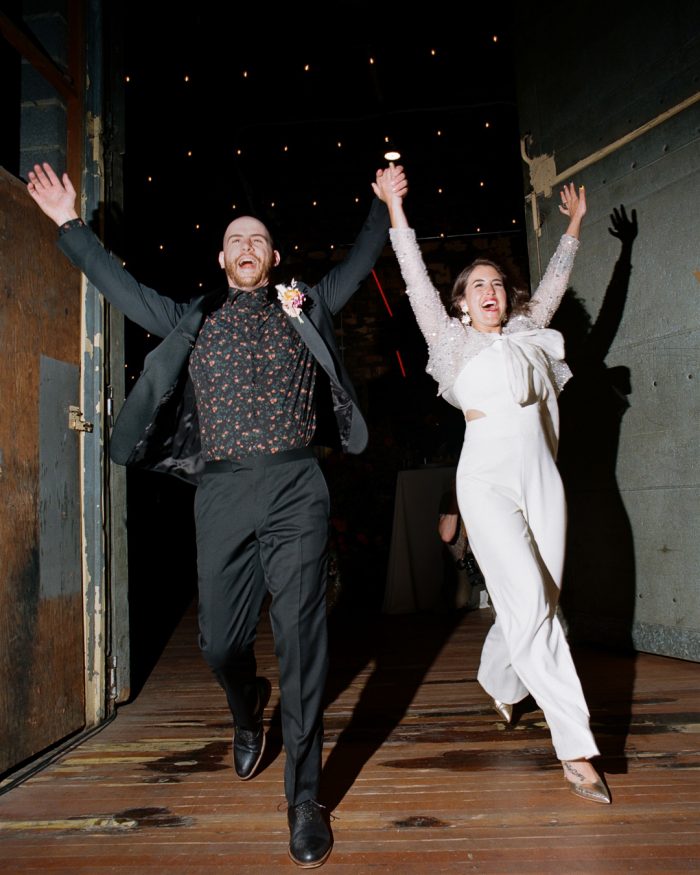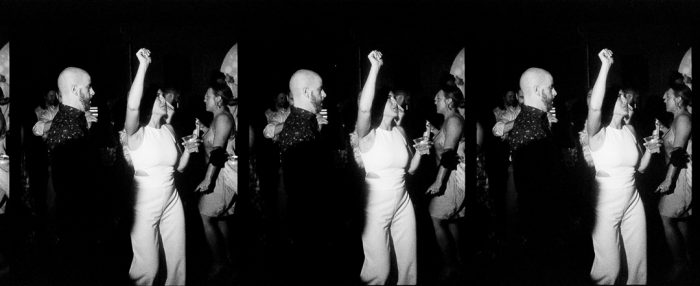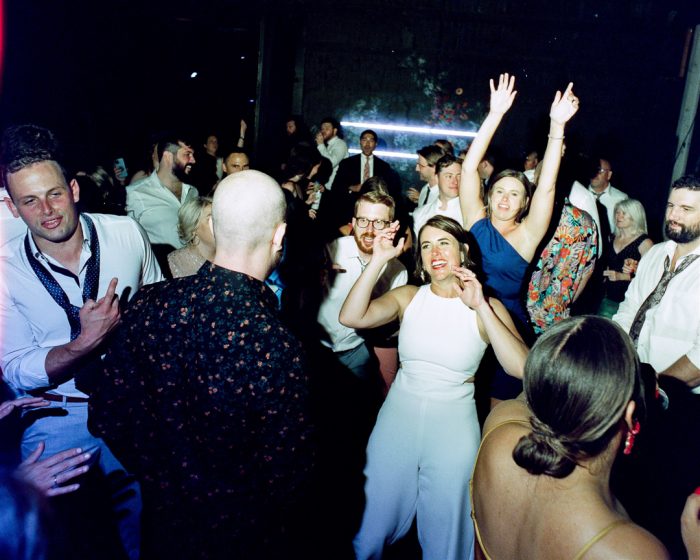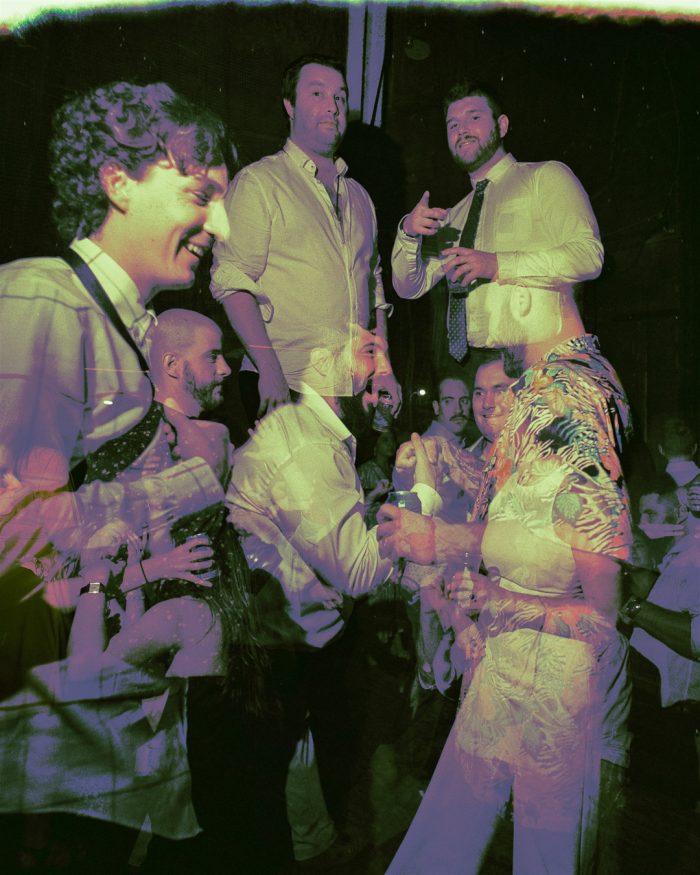 Congratulations to Jordan and Tim on their futuristic warehouse dance party inspired wedding. And a big thank you to Briars Atlas for capturing every element and moment of this celebration. Easily one of the most unique weddings we've seen!
The best way to make a wedding stand out is to get creative and play up the unexpected details. If you and your partner want to throw a one-of-a-kind wedding personalized to who you are as a couple, check out our guide on how to plan a unique wedding.