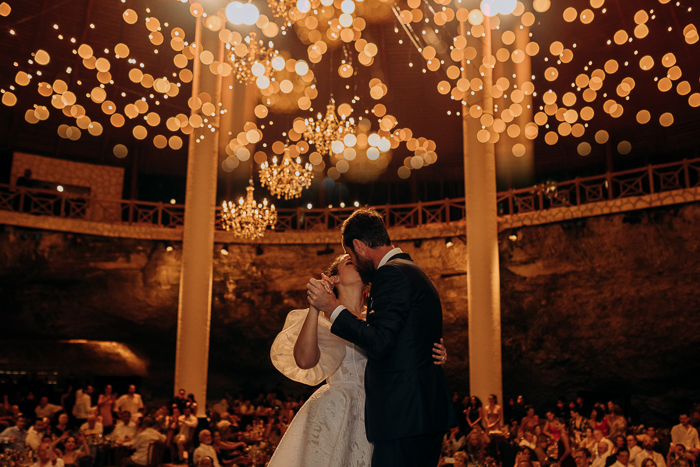 From the very beginning, Melissa and Chris had a clear vision of what they wanted for their big day. They drew inspiration from an unexpected source, combining the mystery of Dutch still-life paintings and the dramatic flair of the old world. Keeping that in mind, their pro team of experts helped pull their dream castle wedding with opulent florals, a rich color palette, and luxurious vintage decor. To say that the vibe of this Xcaret wedding is off the charts would definitely be an understatement!
With the magnificent stone galleries, staggering staircases, and iconic limestone caves, the pair chose the perfect location for an art-infused celebration. Both magical and mystical, the festivities began with ancient rituals followed by a traditional ceremony deep within the rocky observatory. The scene was set for a lavish reception as guests were greeted with lush tablescapes draped in velvet, adorned with candles and antique accents. To top it all off, the combination of the glittering ceiling and sparkling chandeliers added a soft glow to the space and amplified the romance.
Photographer and Junebug member Martin Wilk describes their special day as "a wedding like no other." And one look at these images, we guarantee you'd agree. If you and your partner are searching for unique wedding ideas, then look no further.
The Couple:
Melissa and Christopher
The Wedding:
Xcaret, Playa de Carmen. Qroo, Mexico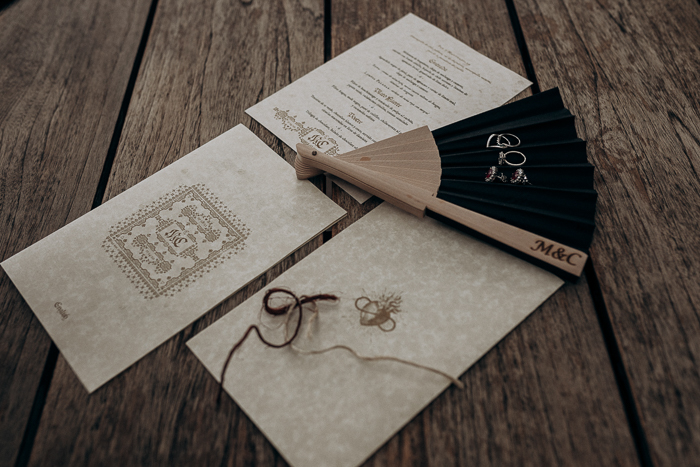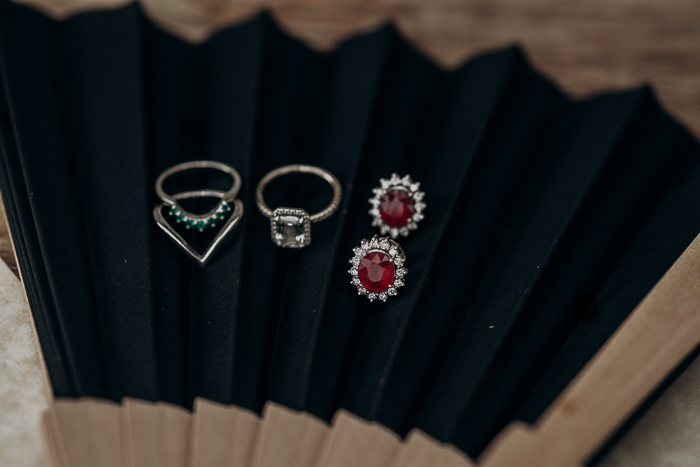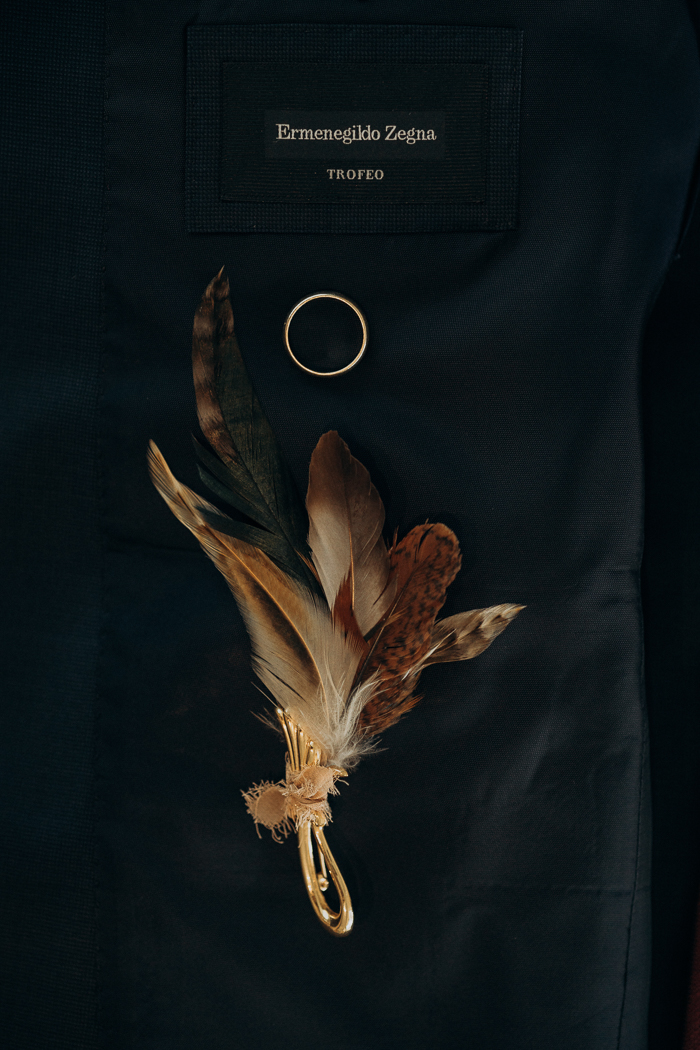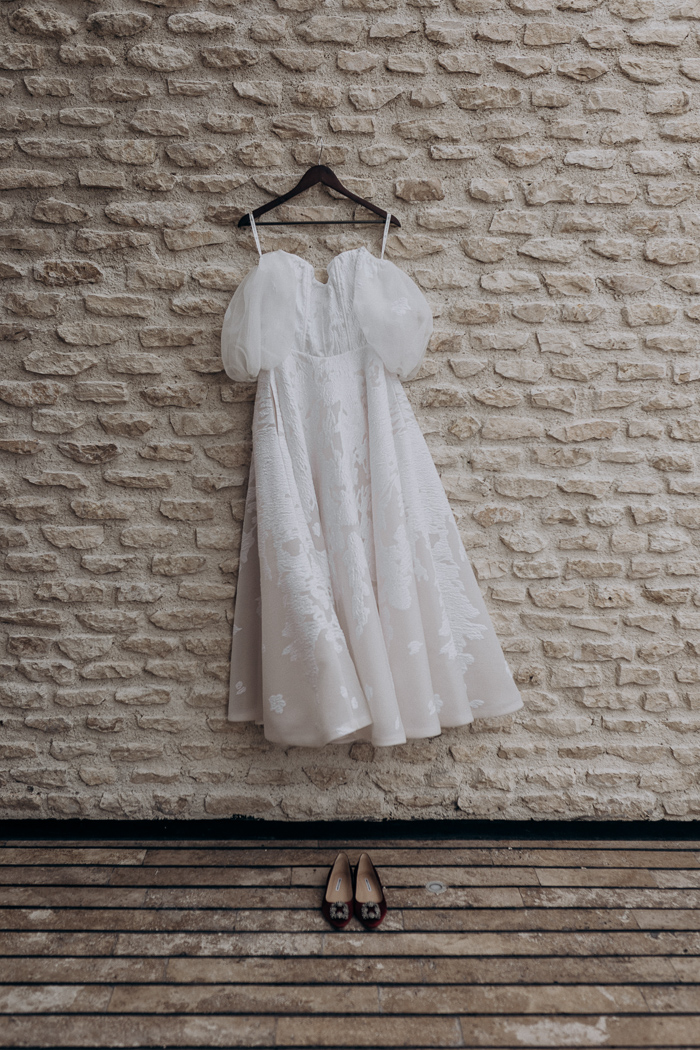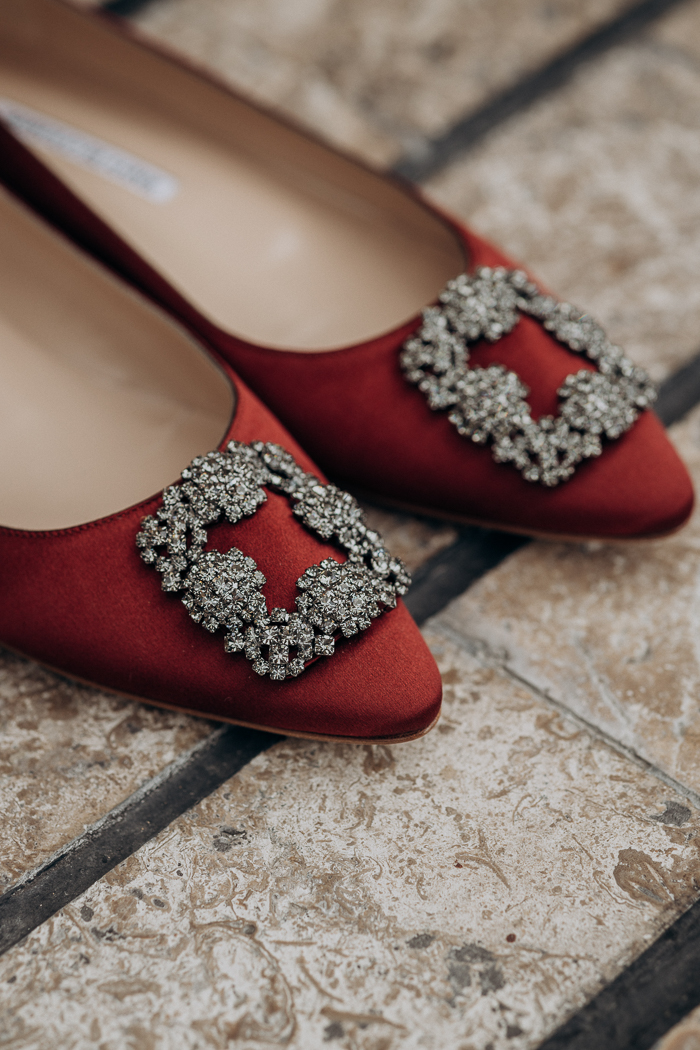 Photographer and Junebug Member Martin Wilk's Thoughts On This Xcaret Wedding
Christopher is a Broadway Stagehand, and Melissa is a distinguished New York-based graphic designer. They had a very clear idea of what the vision of their wedding was—baroque, elegant, and unique centerpieces for each of the tables. Emphasis on unique—each table was different from the other, and no two centerpieces were alike. And at the altar, for their Mayan ceremony, they built a tree made of various flowers and tree pieces from the Mayan Riviera area. Melissa and Christopher were very thorough in searching for their vendors, especially a planner and florist who could bring their vision to life. And a photographer who could capture everything as majestic and authentic as it was.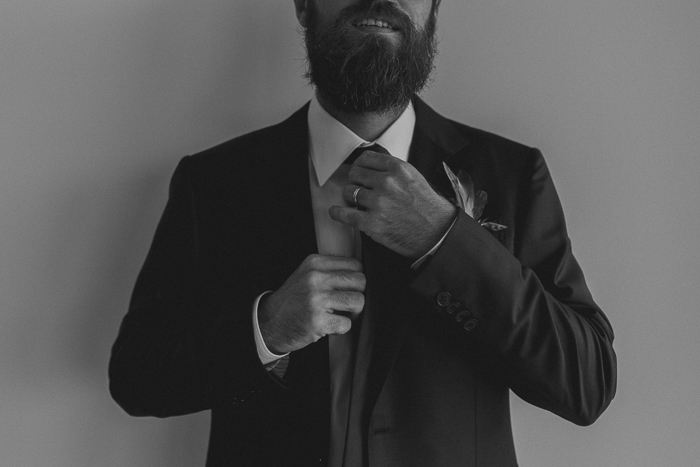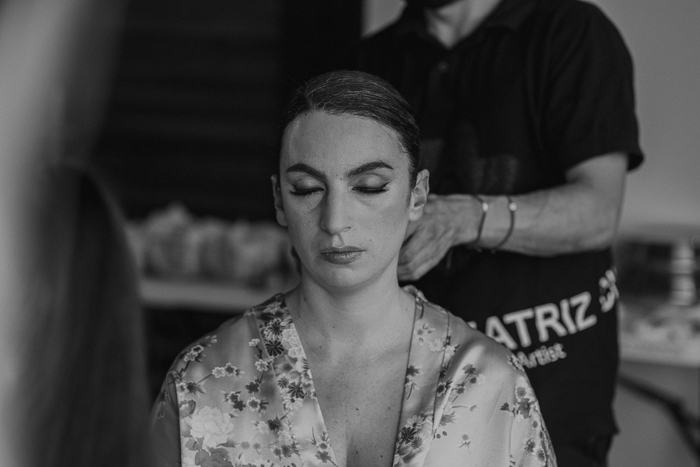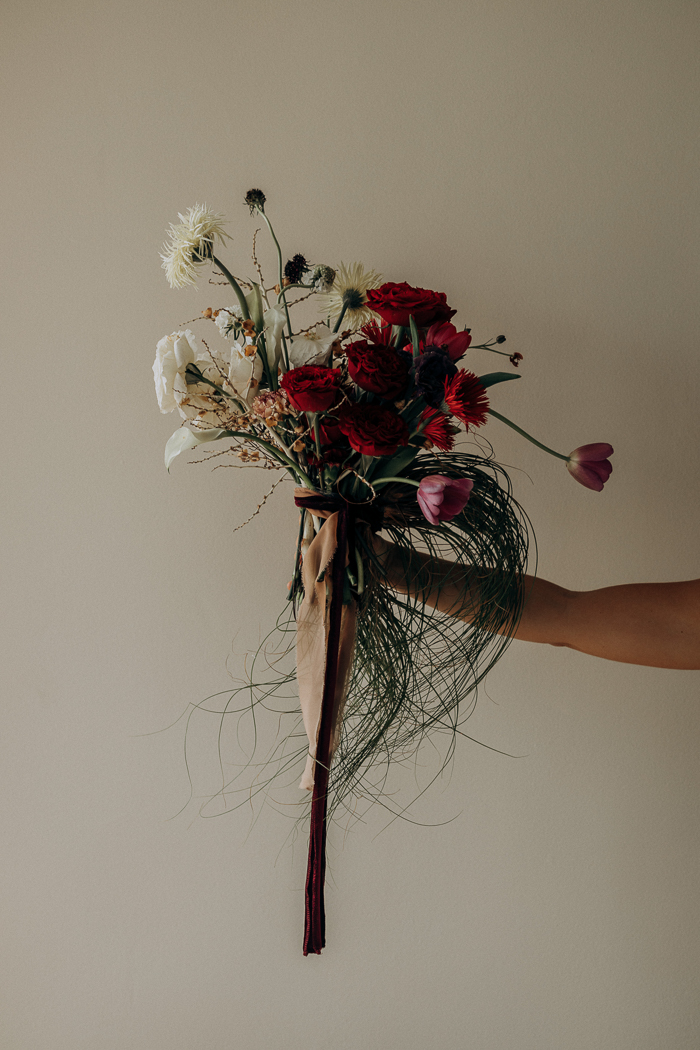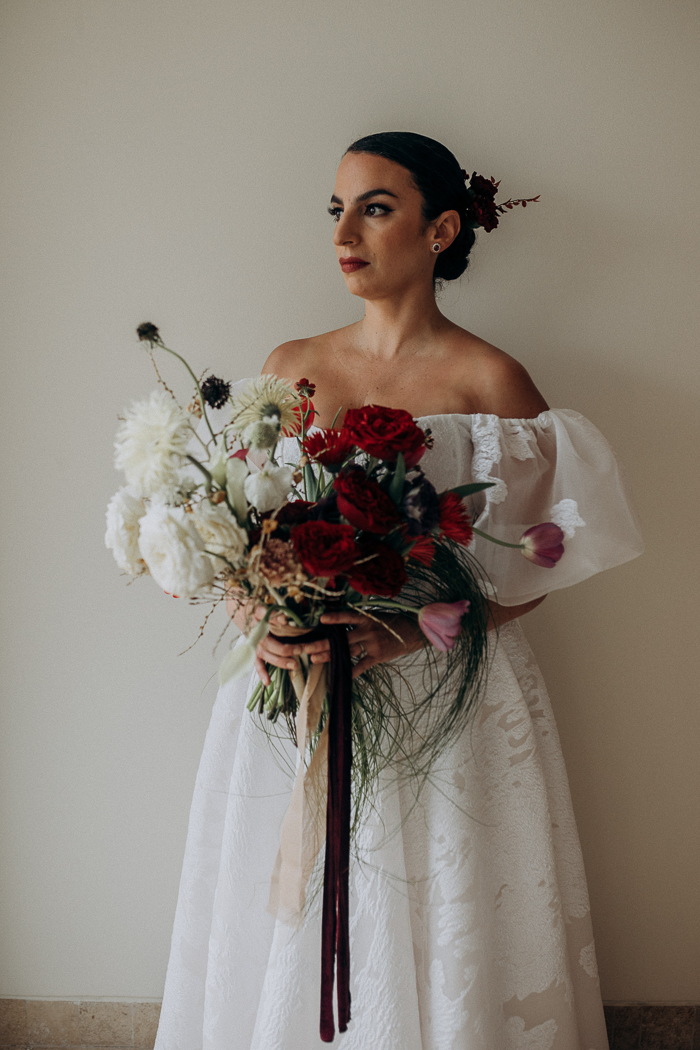 Why They Decided To Have A Dutch Still Life Xcaret Wedding
More than anything, we wanted our wedding to be a fun and unique experience for our guests. I dreamed of a wedding that looked like a 17th-century Dutch still life or Vanitas painting. Dark tables with dark florals, rich jewel tones, antique silverware, and glassware. We wanted it to feel like a lush banquet in an old castle hall. Because many people had to travel to attend our wedding, we wanted it to be someplace extraordinary.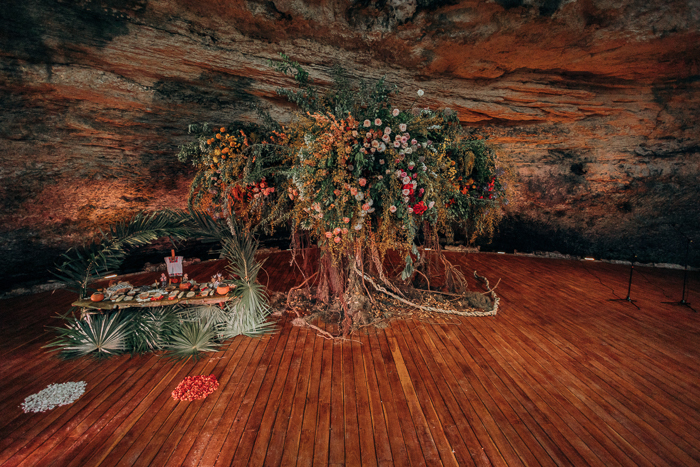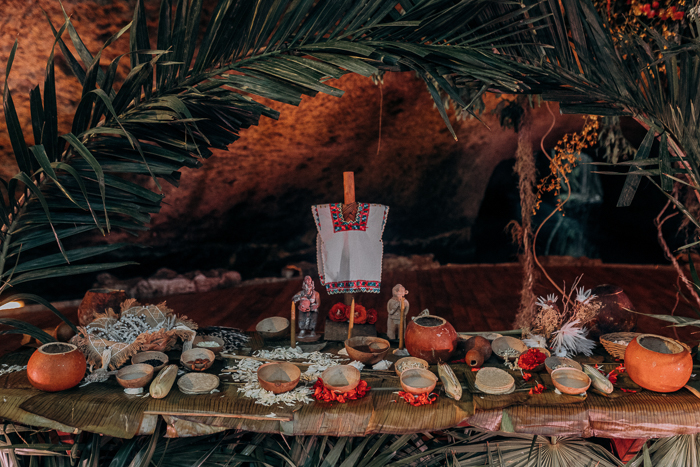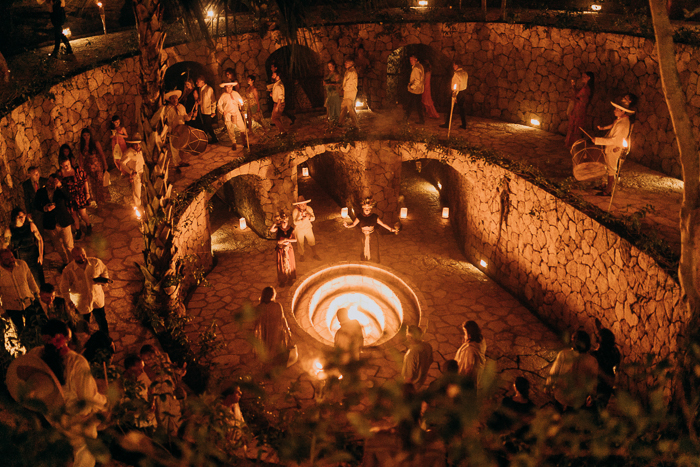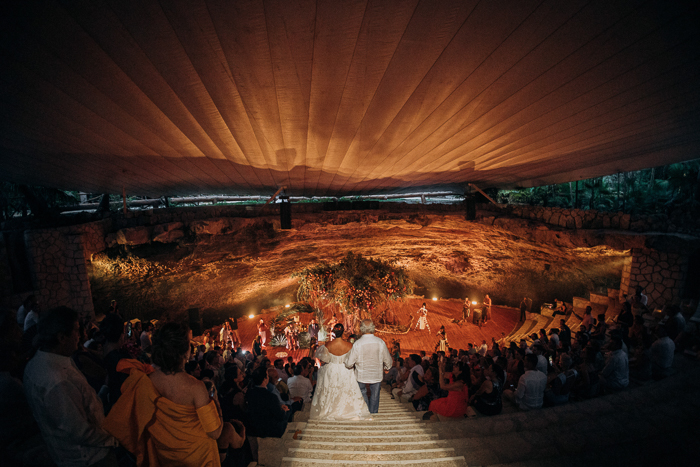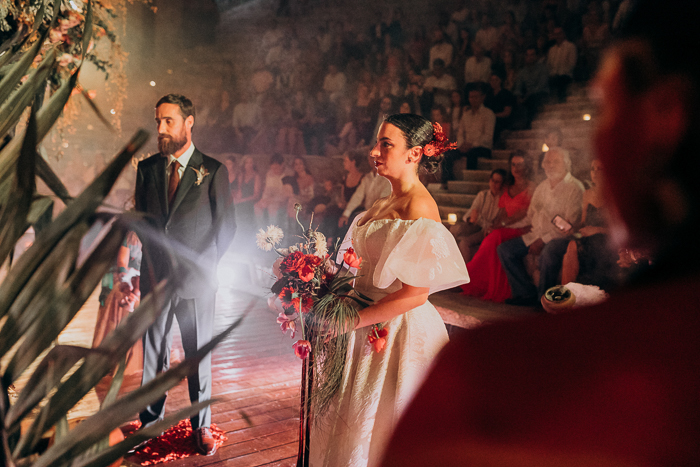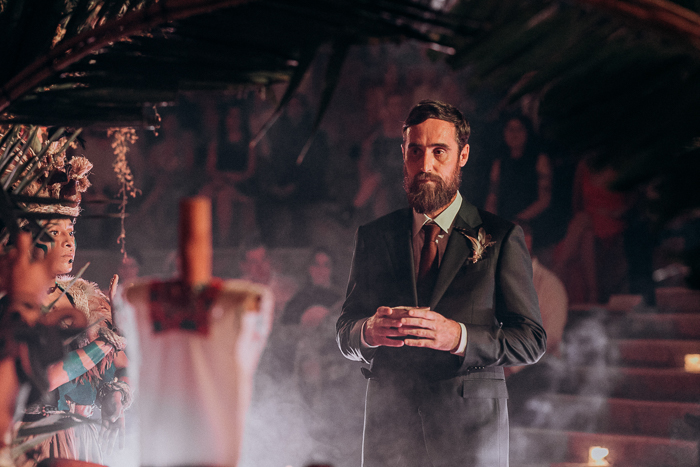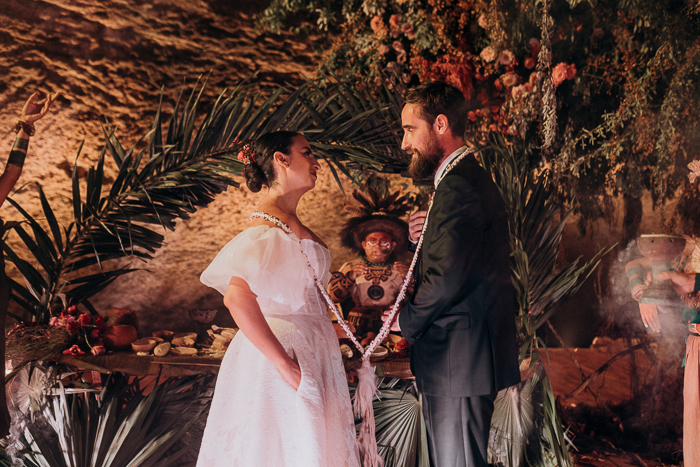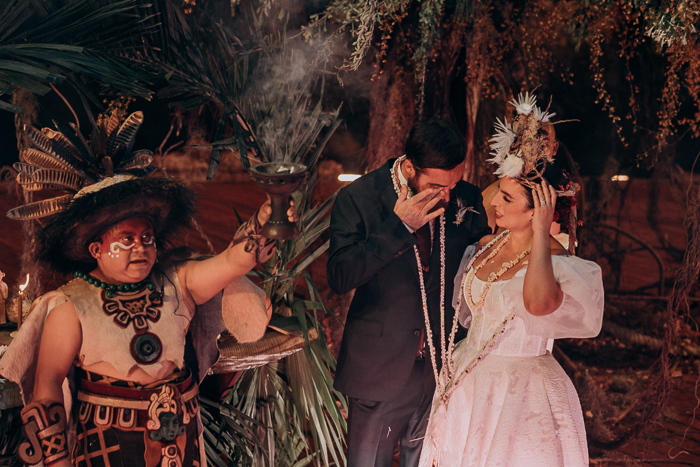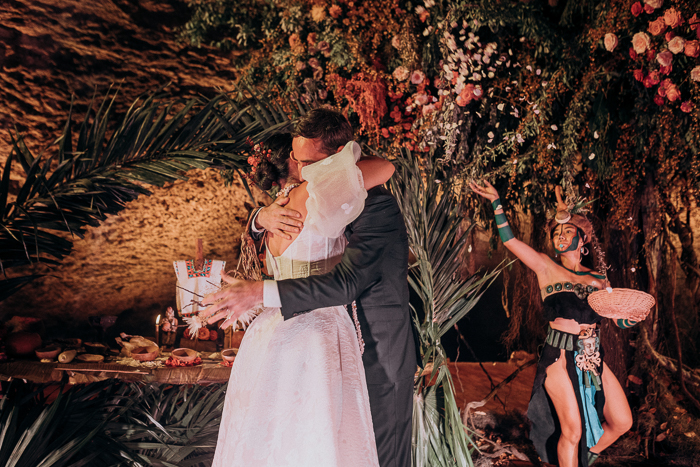 Wedding Advice: Trust The Vendors You Hire
I run a business full-time and was planning from my home in NYC. Maggie of SOS Wedding Planners, made it all happen. I'm very proud of her, Dia Uno Florals, and Martin Wilk's work. If you can hire professionals to help you, hire people you trust and let them do their job. Don't get in the way too much.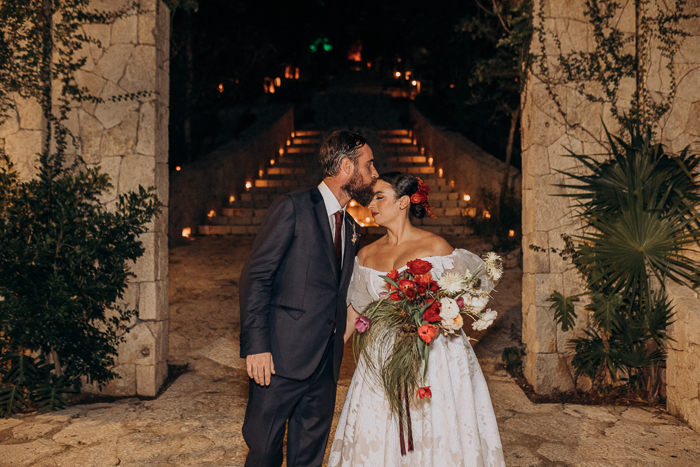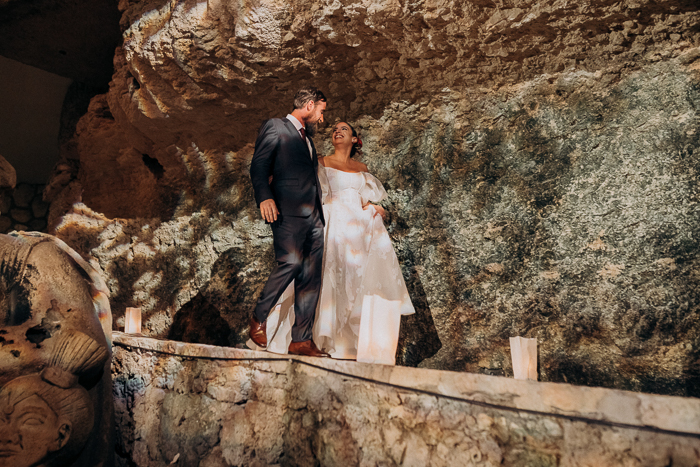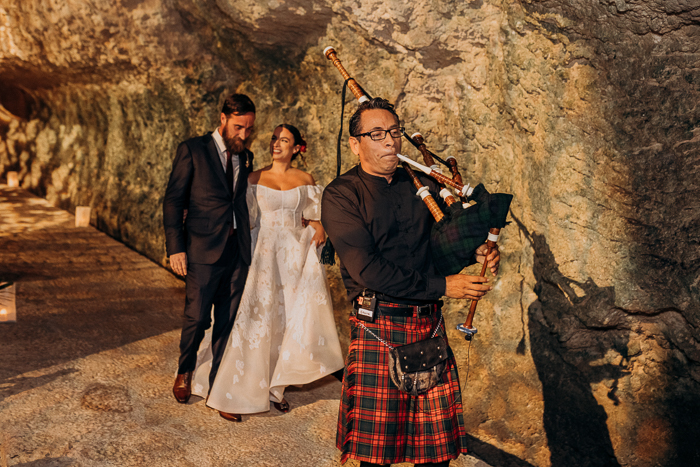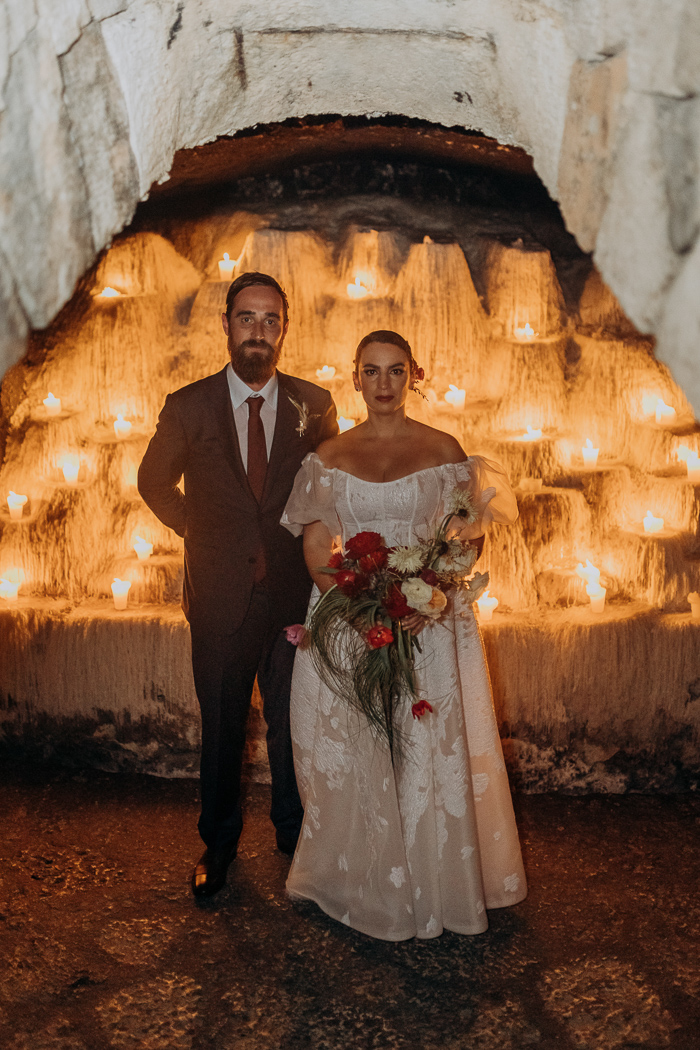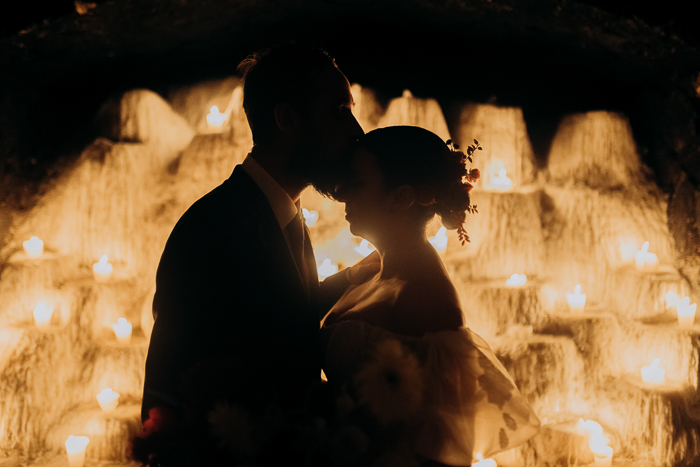 A Traditional Mayan Marriage Ritual During Their Xcaret Wedding Ceremony
Alex of Dia Uno Florals made a beautiful ceiba tree out of flowers for us to have the ceremony under. Our ceremony was a Mayan marriage ritual dedicated to the goddess Ix Chel. It was one of the most memorable and genuinely mystical moments of our lives.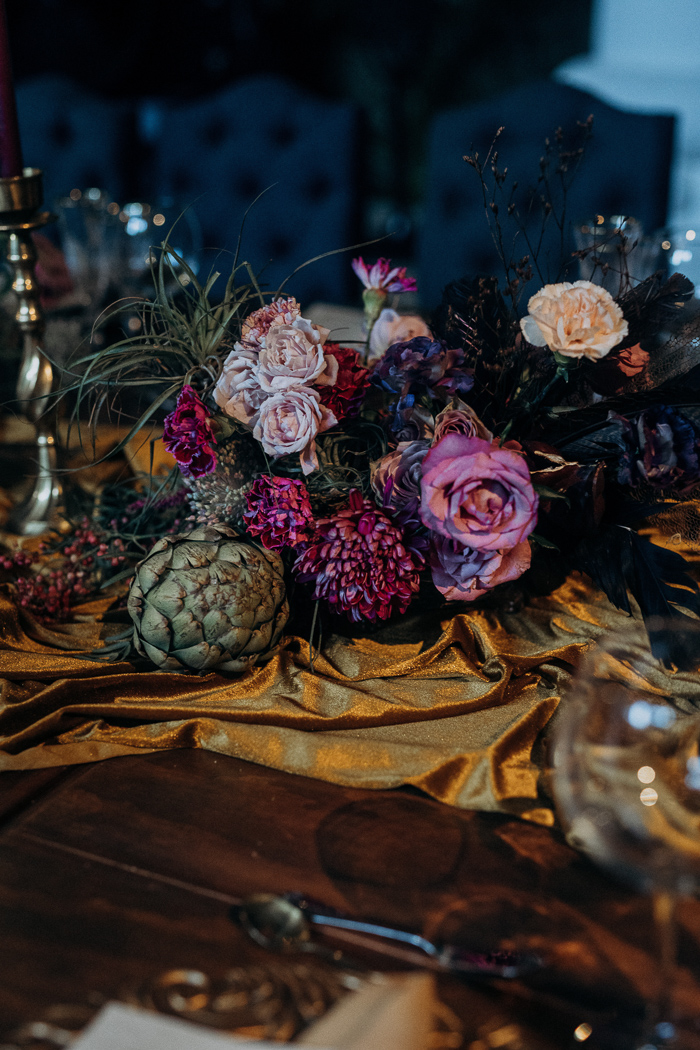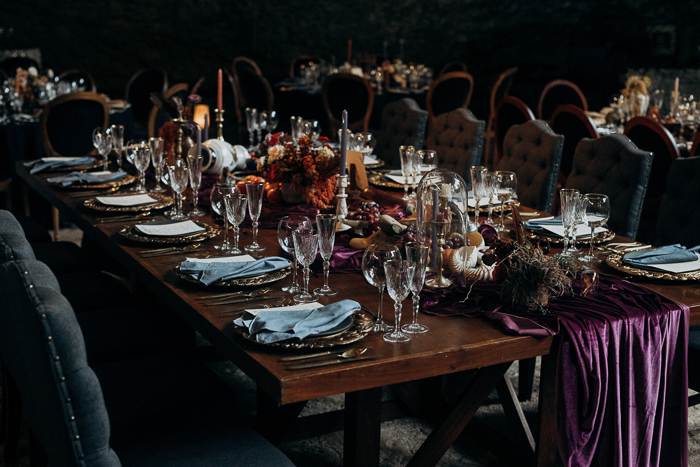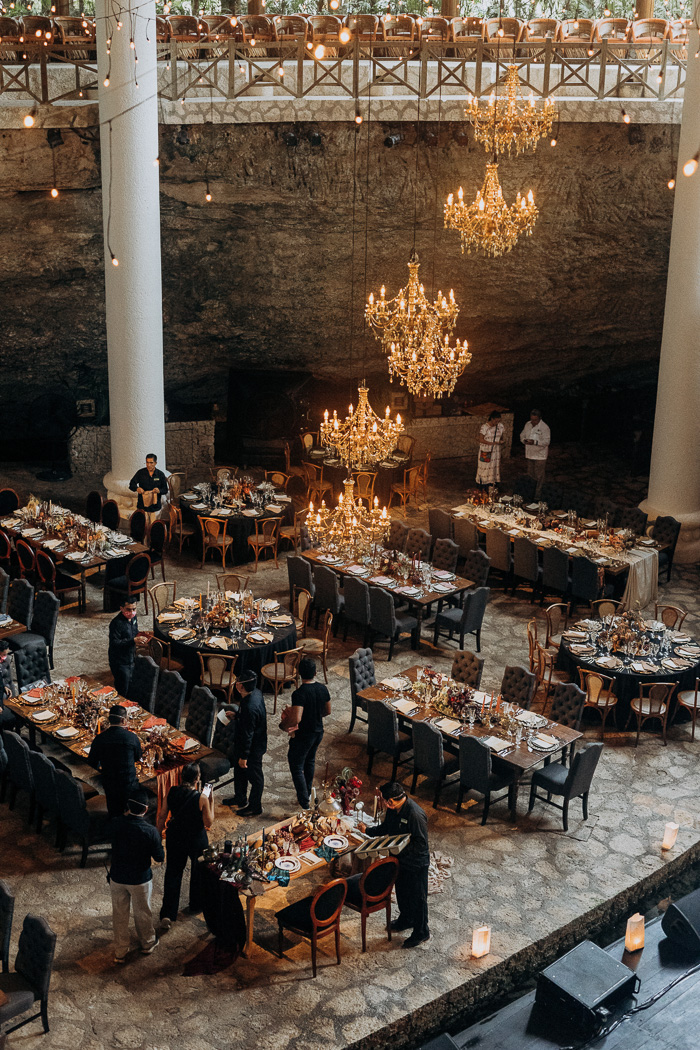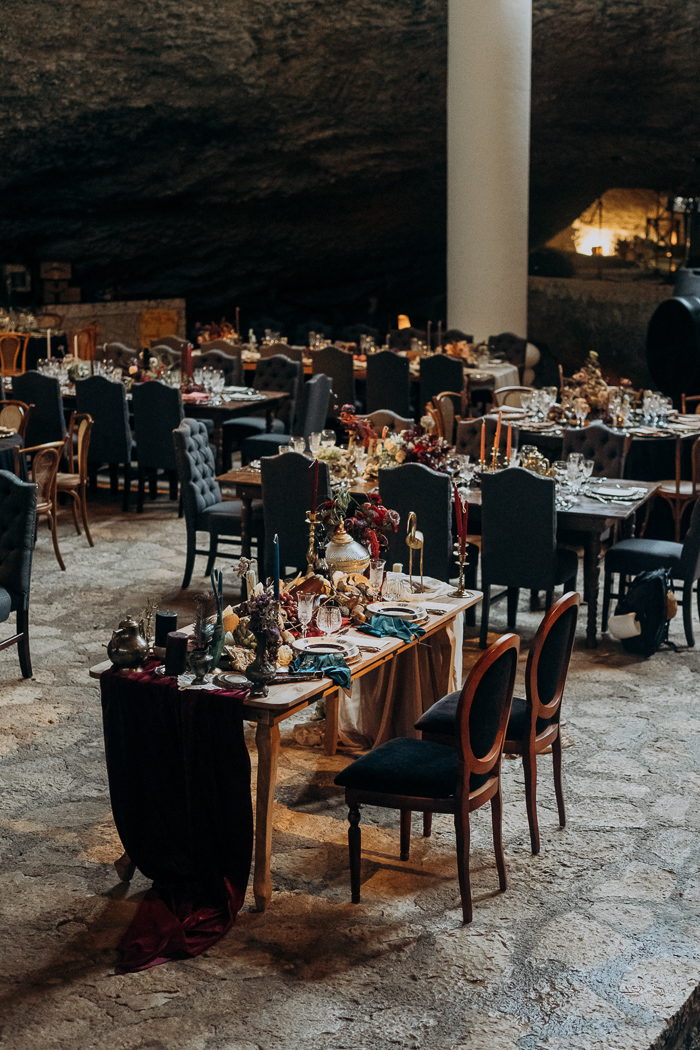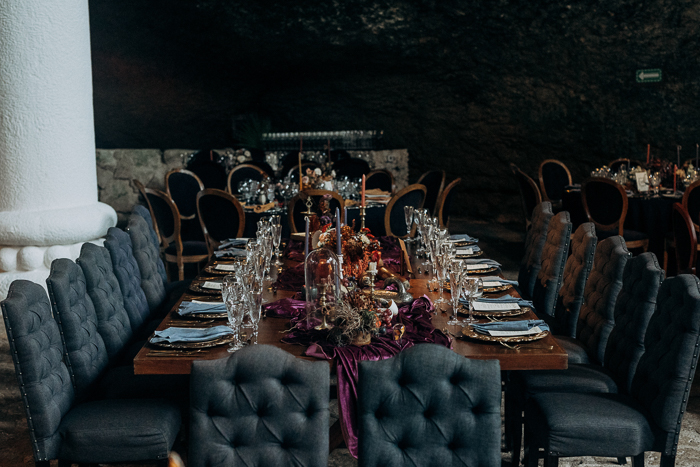 The Couple Wanted Their Guests To Experience Authentic Mexican Food
We had an elegant Mexican menu, with things like grasshopper salt, escamoles (ant eggs), and black mole. There were lots of unique Mexican dishes that I know many of our guests have never tried. I sneakily didn't translate those items so they wouldn't be put off.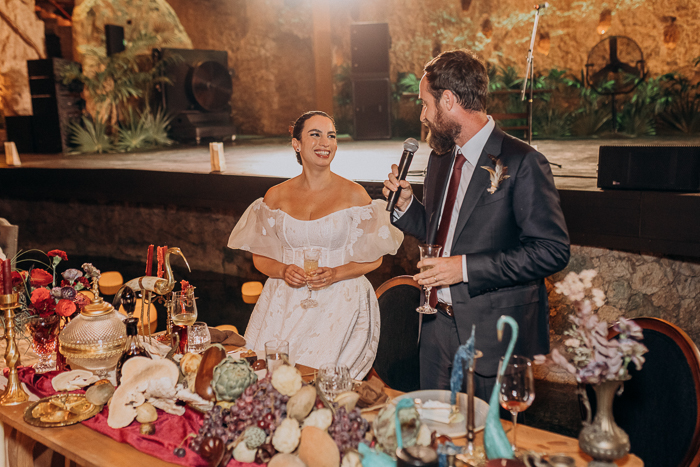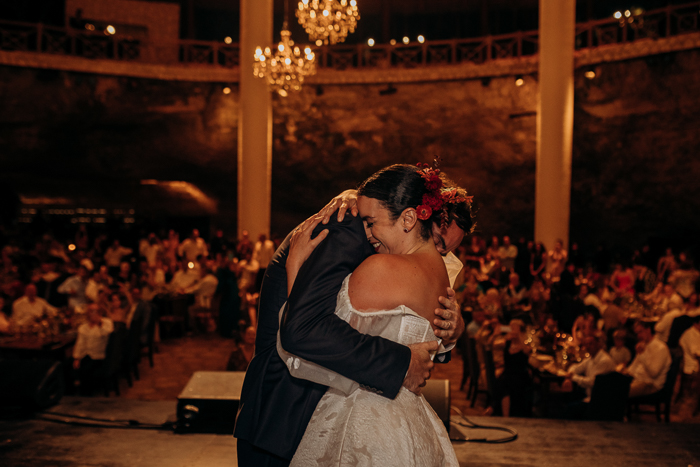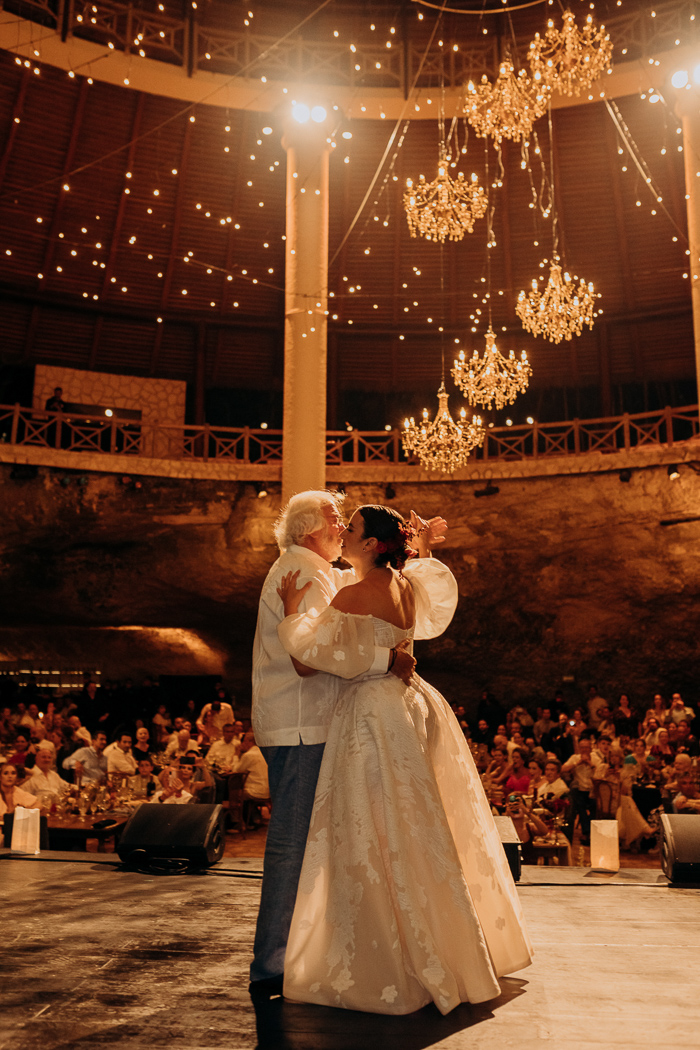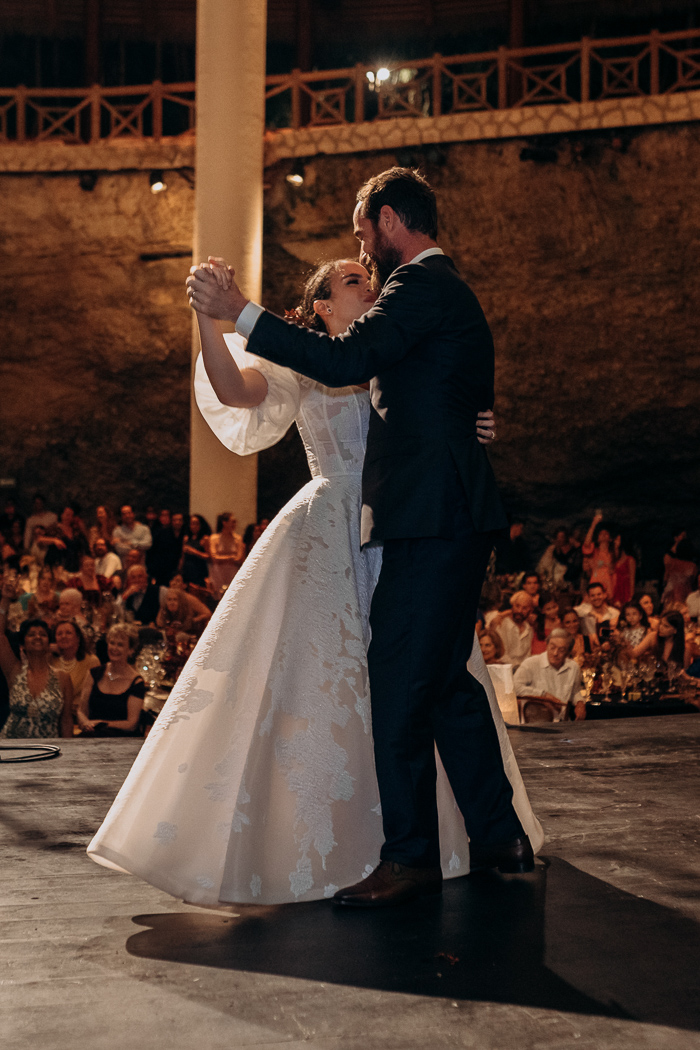 Congratulations to Melissa and Chris on their Dutch Xcaret wedding. And a big thank you to Photographer and Junebug member Martin Wilk for capturing all the unique wedding ideas that unconventional couples can use as inspiration. To see more weddings like this one and get the creative juices flowing, check out his profile in our directory of photographers from around the world.
There are many ways to achieve a celebration beyond your wildest dreams. And while hiring a superstar planner is the first step, you'll need a rockstar vendor team to pull off a successful event. Kickstart the process with our planning and budget guides, and build your dream team by choosing from our list of expert and trusted vendors.