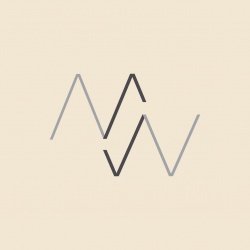 Best Wedding Photographers in Riviera Maya
Martin Wilk Photography
17 REVIEWS
About
MEMBER SINCE 2022
Hi! I'm Martin!
As you can see in my photos I like to have fun and document weddings as a unique experience for each couple.
I'm not in the business of boring cheesy photos, but on the adventure of making honest connections and capturing love.
I've alway loved film since I was a kid, so I try to bring in that movie feeling to my photos to create what I like to call "cinematic realism": natural looking pictures, bringin out your true selves, true to the colors and emotions of your wedding.
Why couples love Martin Wilk Photography
Nicole T.
Tulum, Mexico
Reviewed on Nov 28, 2022
Martin was our photographer for our intimate wedding in Tulum and I can't recommend him enough. After chatting with him via Skype, we loved how he was already familiar to us the day of the wedding. I couldn't have asked for a better photographer!...&nbsp &nbsp Read More
Carolina B.
Akiin Beach Club
Reviewed on Nov 16, 2022
I don't know where to start with Martin. He not only made sure that our pictures came out perfect, but he also took the time to get to know us and our family. He took care of every detail the day of the wedding as well as before when we had questio...&nbsp &nbsp Read More
Natalie L.
Vail, Colorado
Reviewed on Nov 01, 2022
Martin photographed my surprise engagement in Mexico. We loved the pictures and working with him so much, that we hired him for our wedding! Everything turned out amazing and I will absolutely recommend him for any occasion.
Carly P.
Cancun
Reviewed on Sep 26, 2022
Martin was amazing !! We had a wedding in Cancun and I cannot say enough how great he was to work with! Not only are the pictures astonishing, but he was such a sweet and genuine photographer. You could tell he cared about us and was very helpful wit...&nbsp &nbsp Read More
Gabriela P.
Cancun
Reviewed on Sep 26, 2022
He is the best photographer, from the moment we contacted him he made us feel as if we were the most important couple in the world, and at the time of the wedding he was spectacular always taking our Better smiles. And our photos have been spectacu...&nbsp &nbsp Read More
&nbsp + See More Reviews
Request Information
Thank you for your submission. We will be in touch soon!
X

Email Sent.