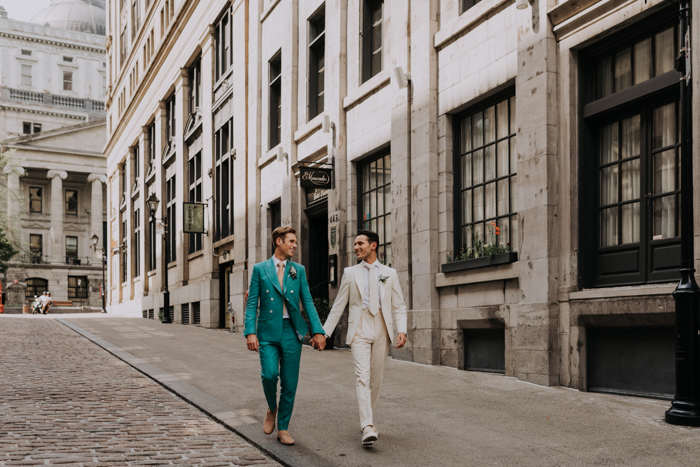 Looking forward to life after the pandemic, Nathaniel and Gabriel were ready to celebrate and share their love with family and friends. Their vision was clear–a wedding that was intimate, fun, and colorful. A true reflection of who they are as a couple. Set in a charming historic inn filled with timeless details and unexpected pops of color, their personalities shone so fabulously at their L'Auberge Saint-Gabriel wedding.
Their venue made for the most romantic setting for their celebration, with its wooden rafters, white stone walls, and speakeasy vibe. All that was needed for the ceremony were florals on gold stands to mark the spot for their vow exchange. For the reception that followed, colorful taper candles in glass containers illuminated the tablescape of delicate florals and greenery. Meanwhile, the canopy of fairy lights gave the space a cozy and dreamy glow.
To top it all off, the two grooms looked sharp in their stylish contrasting suits while taking a stroll through cobblestone streets for their portraits. See every detail and moment up close and gush over these beautiful images captured by Sarah Dagenais Photo. If old-world elegance combined with modern touches and splashes of color is your thing, then this is the perfect wedding inspo for you.
The Couple:
Nathaniel and Gabriel
The Wedding:
Auberge Saint Gabriel, Montreal QC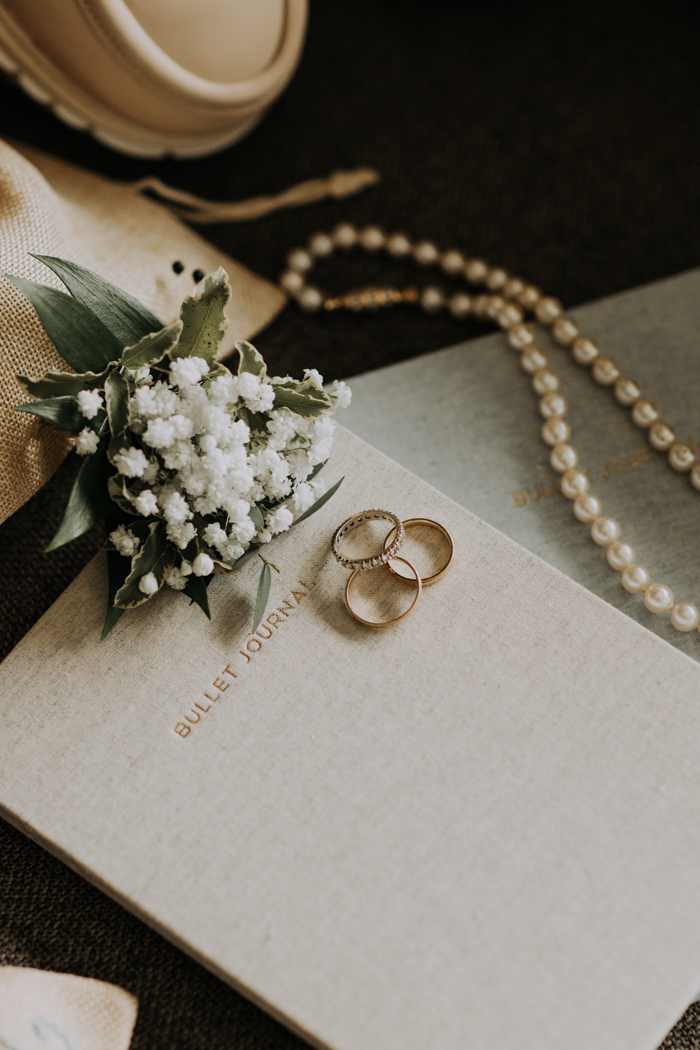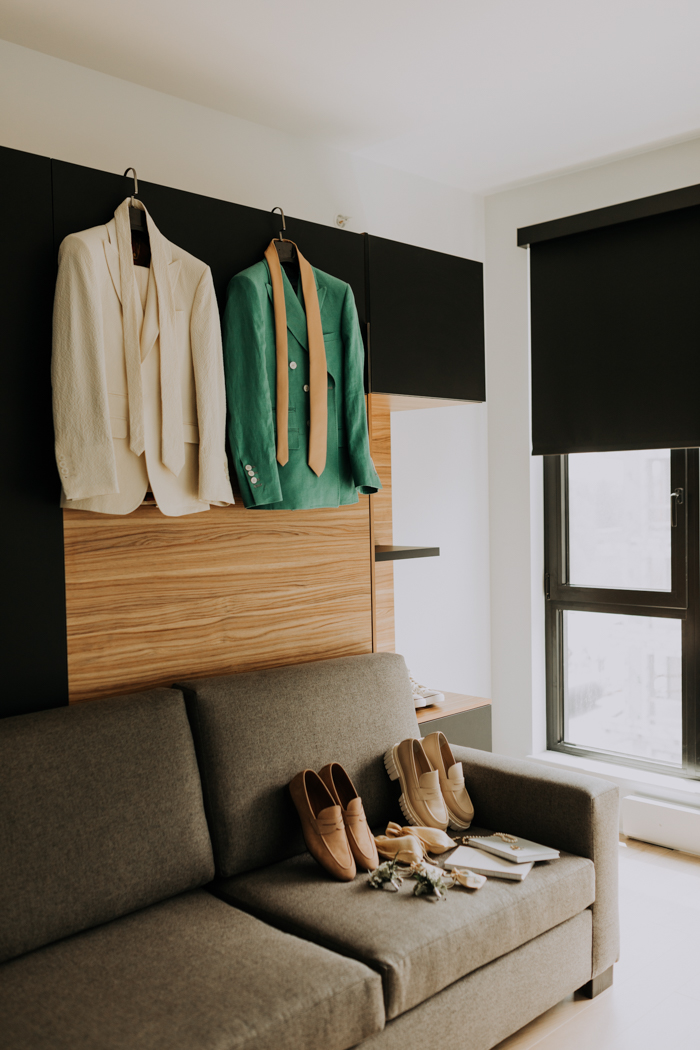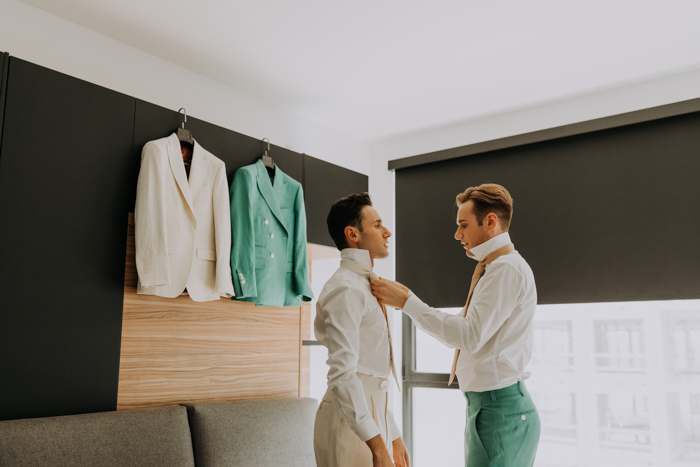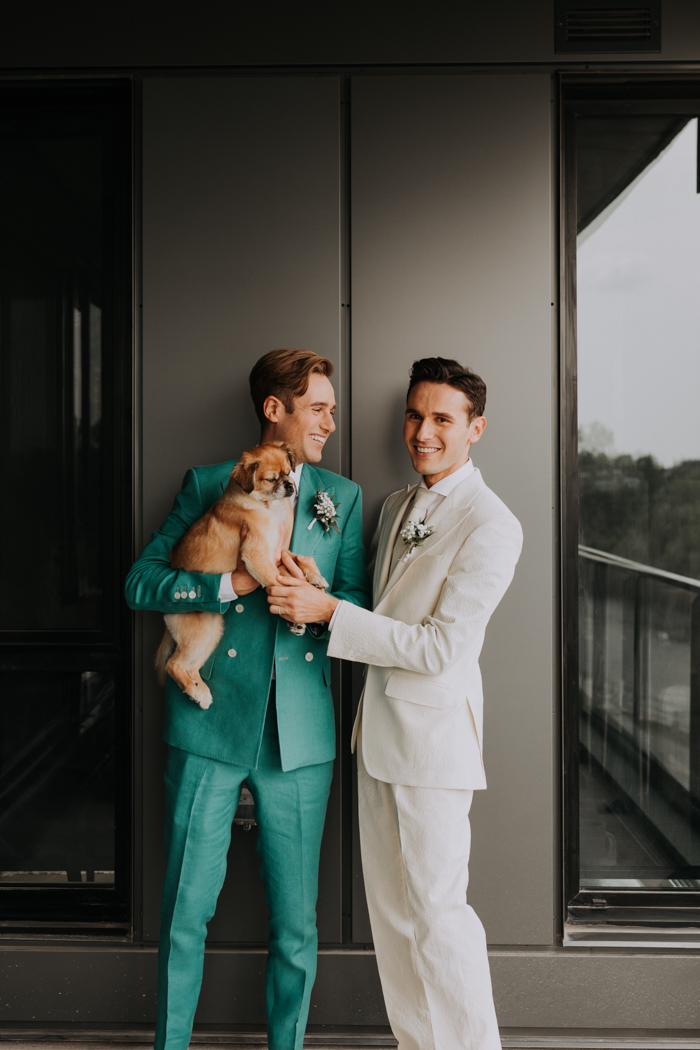 Advice From The Couple: Start Planning Early To Give Yourselves Time To Find The Right Vendor Team
Our biggest piece of advice when it comes to wedding planning would be to start early. It was very important for us to choose vendors we connected with and whose style we truly admired and felt best reflected us. It likely would not have been possible to work with our vendor team if we didn't start the process early on.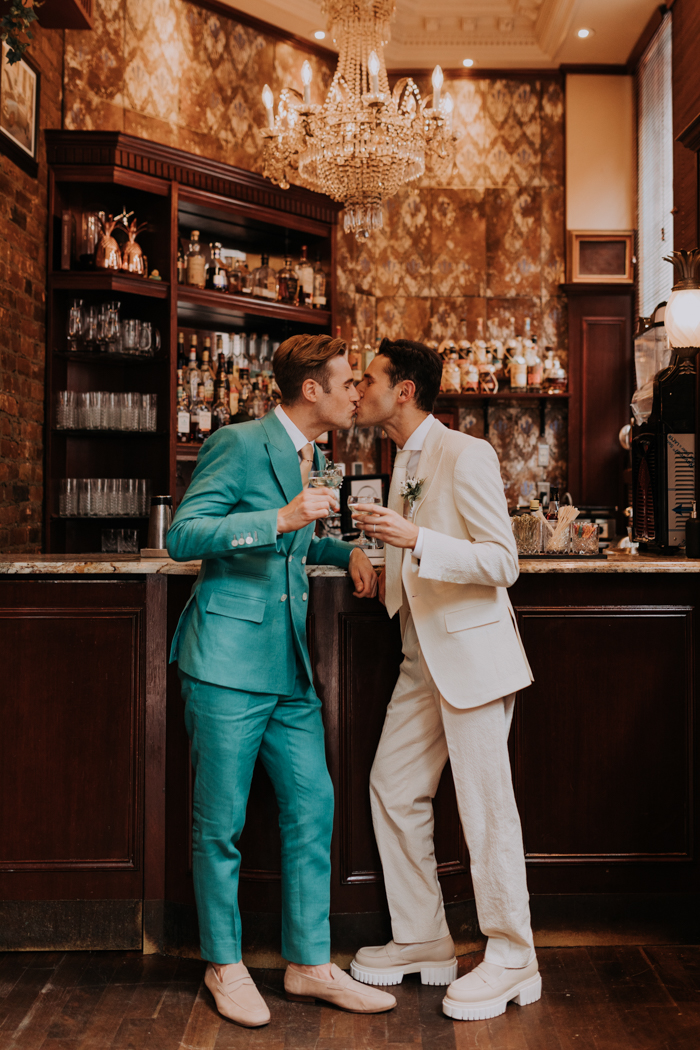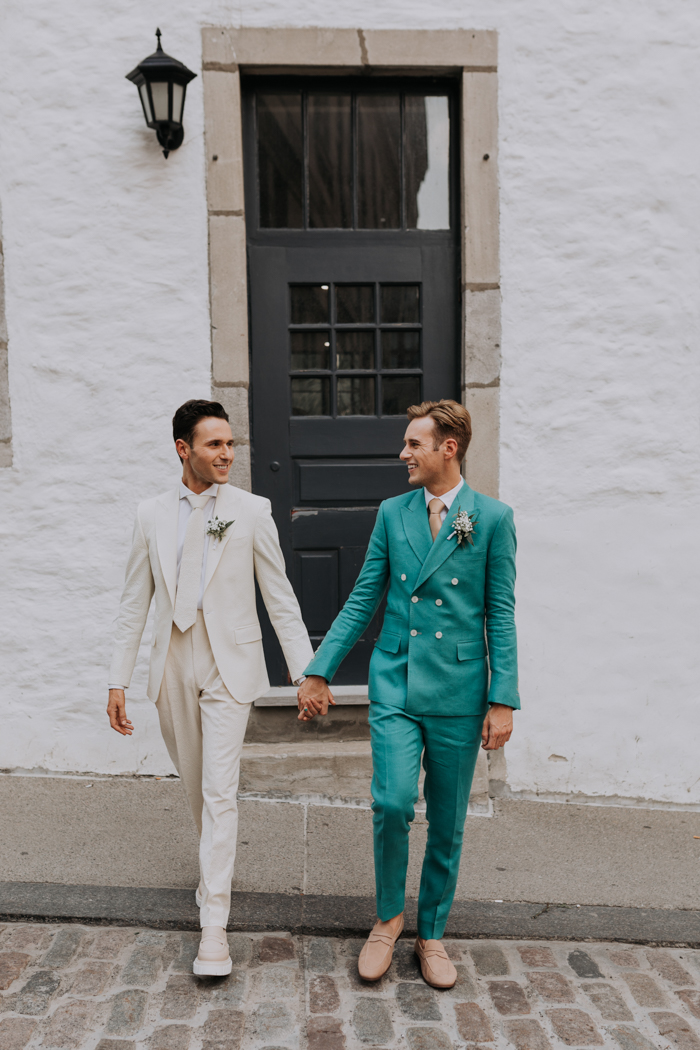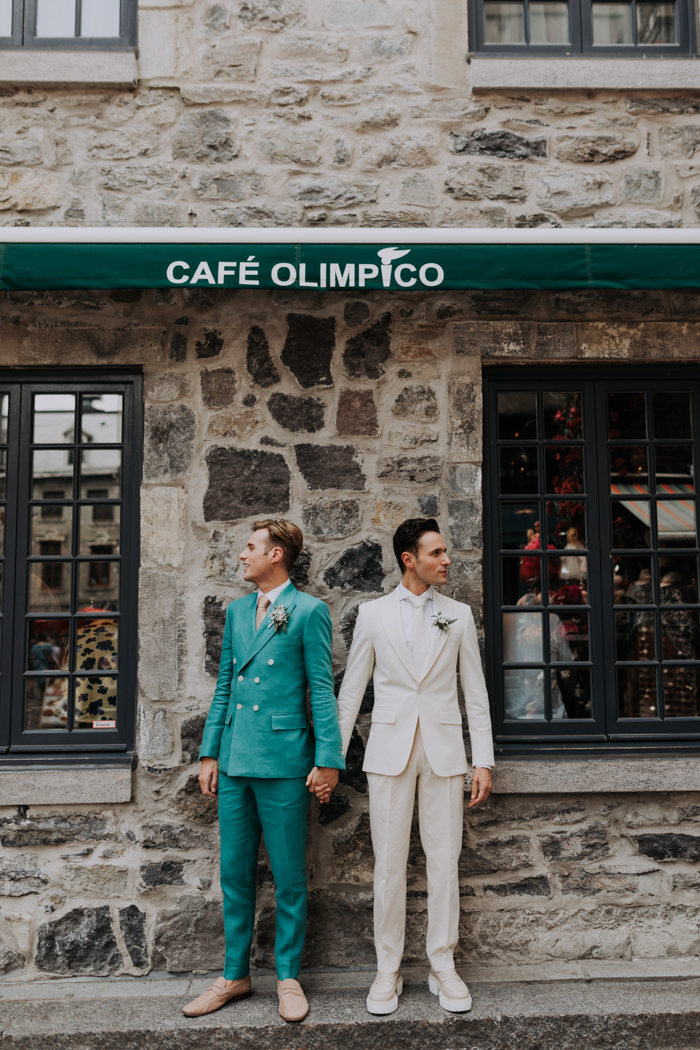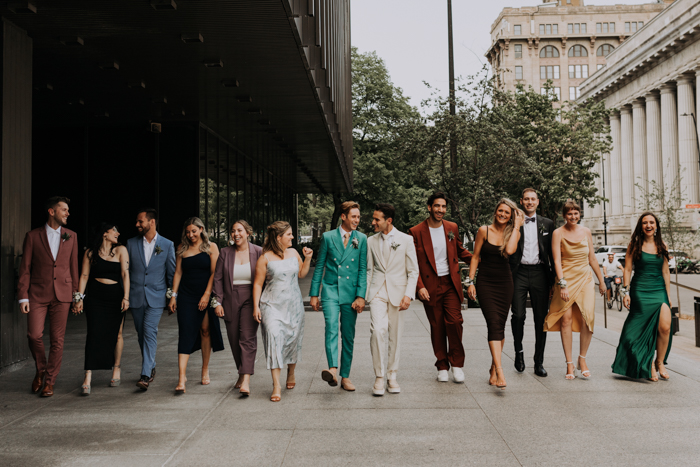 Personalizing Their Ceremony By Having A Close Friend Officiate
We wanted our wedding to represent us and our relationship, and we felt like the ceremony reflected who we are as individuals and as a couple. We had to choose an officiant who knew us equally and could speak about us as individuals and as a couple. We asked a very close friend of ours who has known us for about four years, and it could not have been more perfect. In addition, we each wrote our own vows and were able to share with our guests special memories and moments of our relationship throughout the years.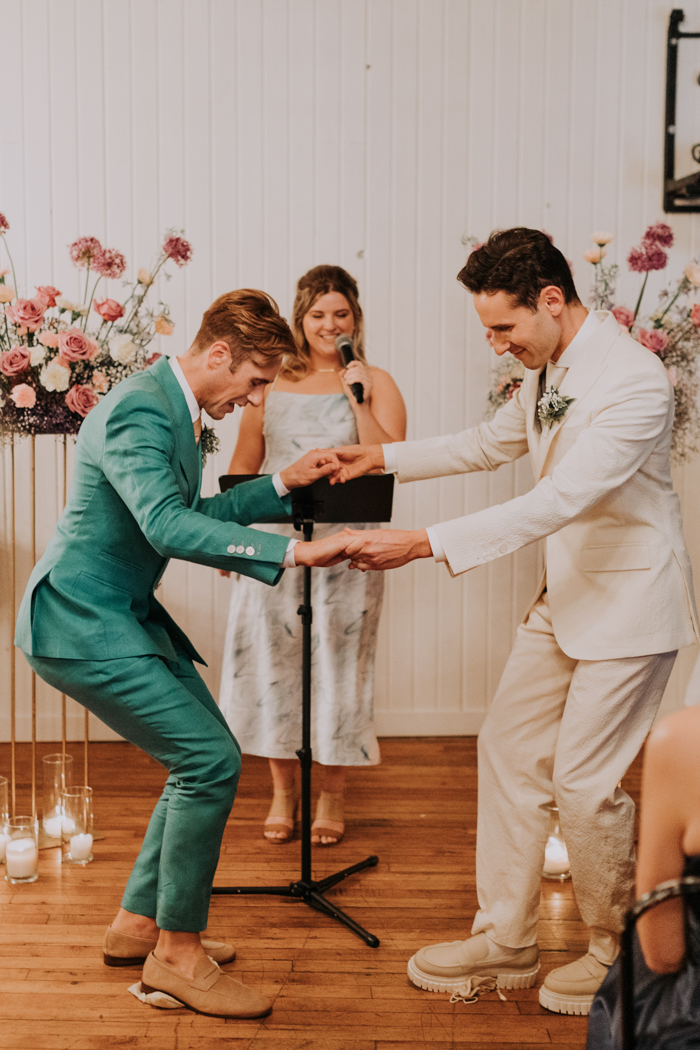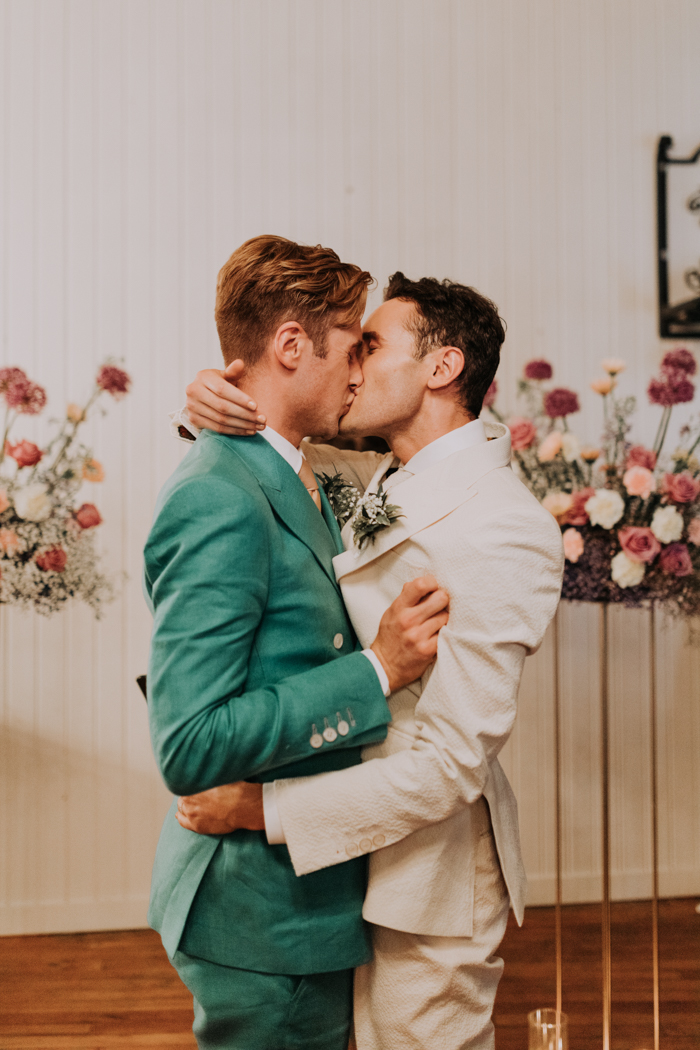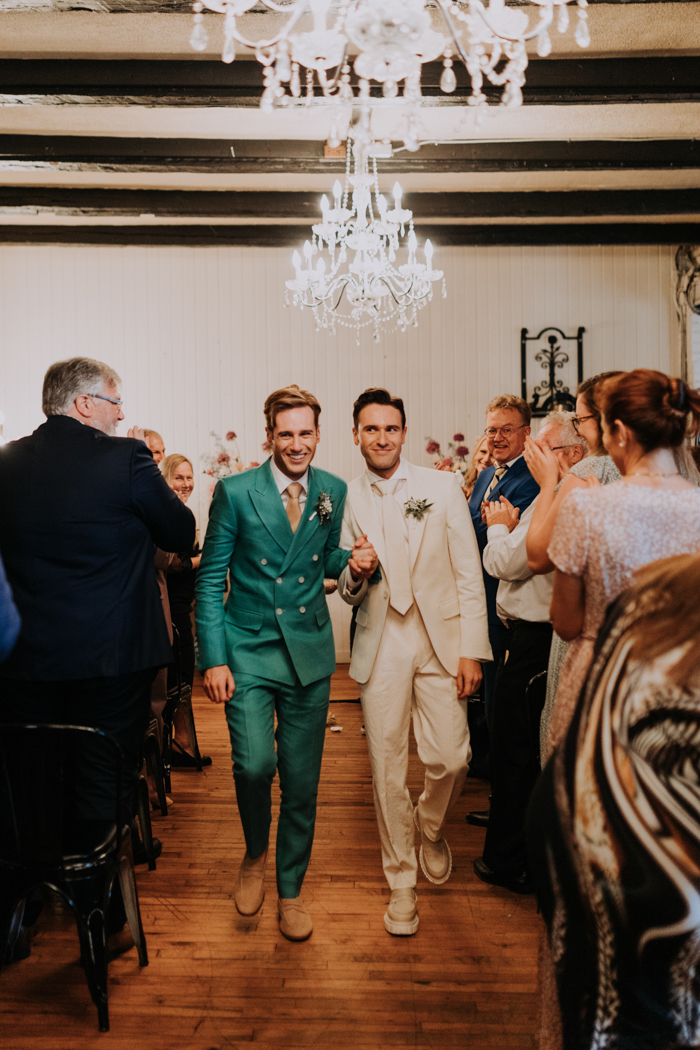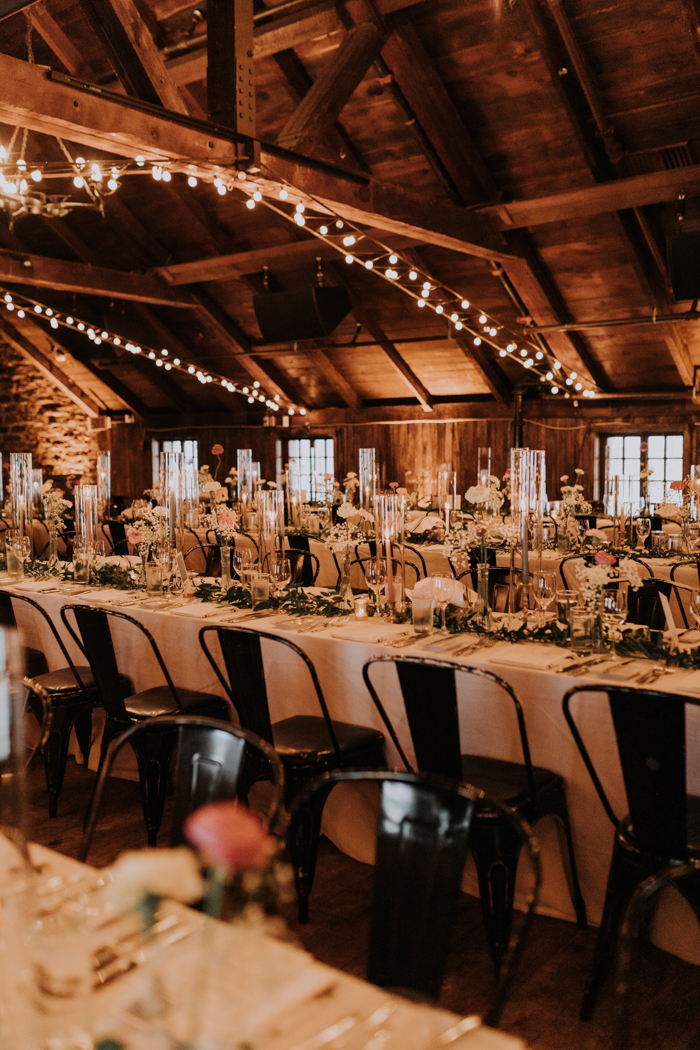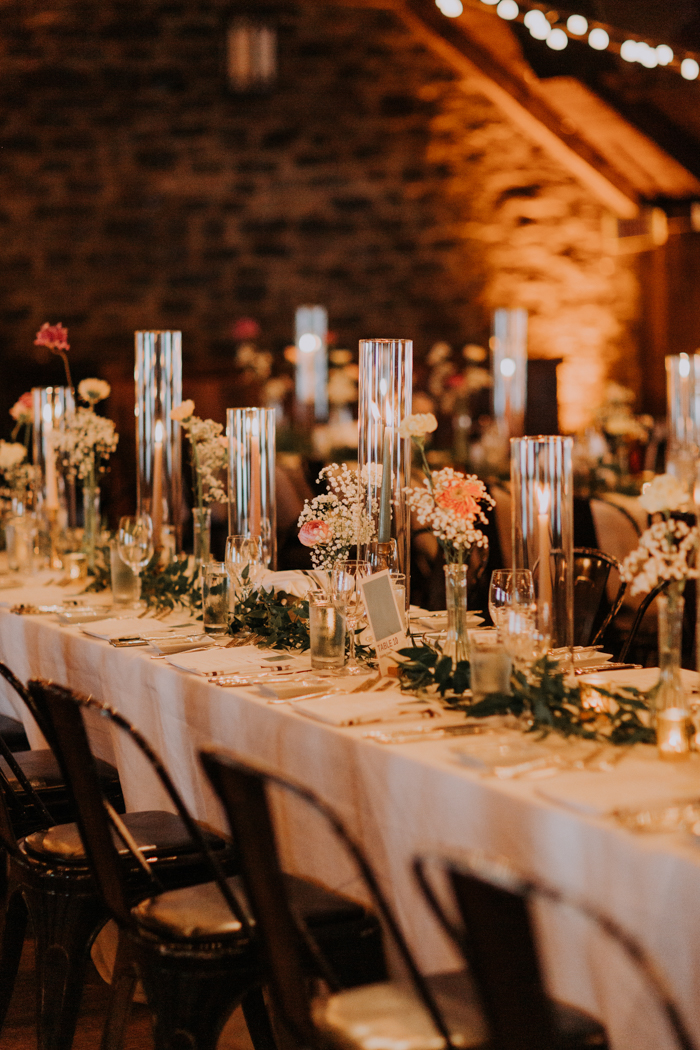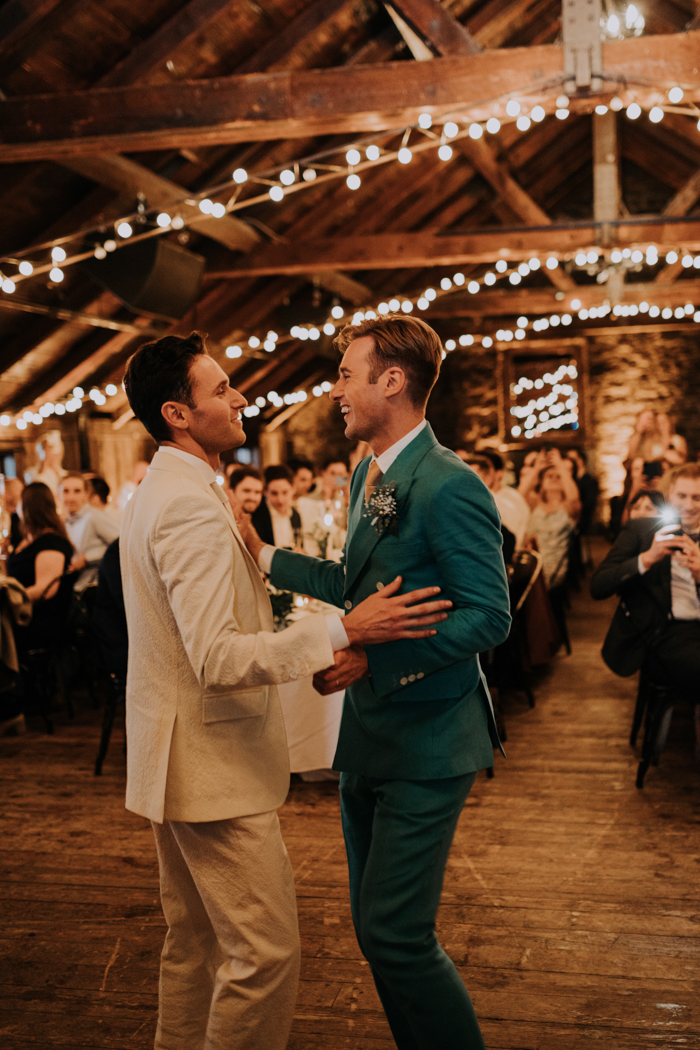 Their L'Auberge Saint-Gabriel Wedding Truly Reflected Their Style And Love Story
We feel very proud that we made most of the planning decisions on our own. We were fortunate to have input from our families and friends and help from our amazing planner, but all of the final choices were ours to make. This allowed us to create an entire day and evening that fully reflected our style and relationship, and we did not feel we had to compromise on any aspects of the event.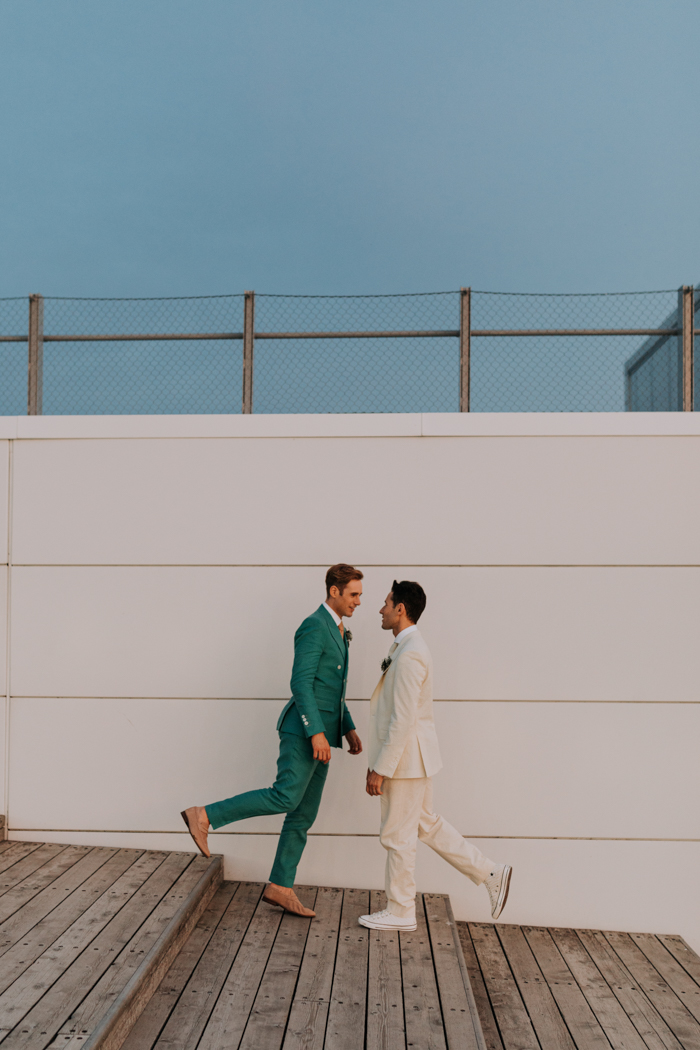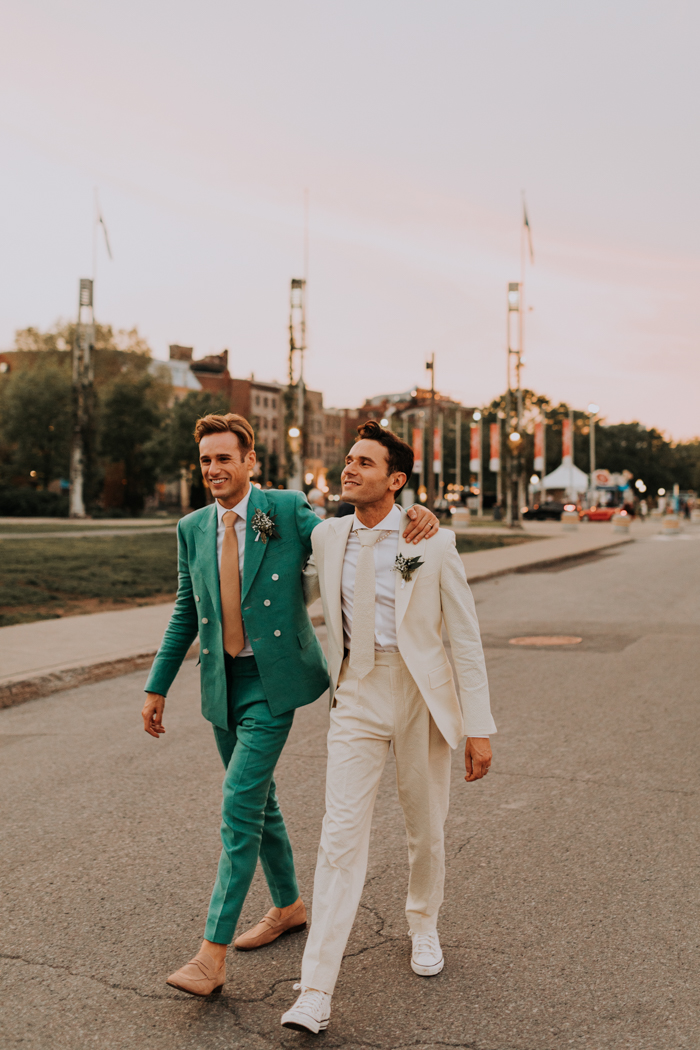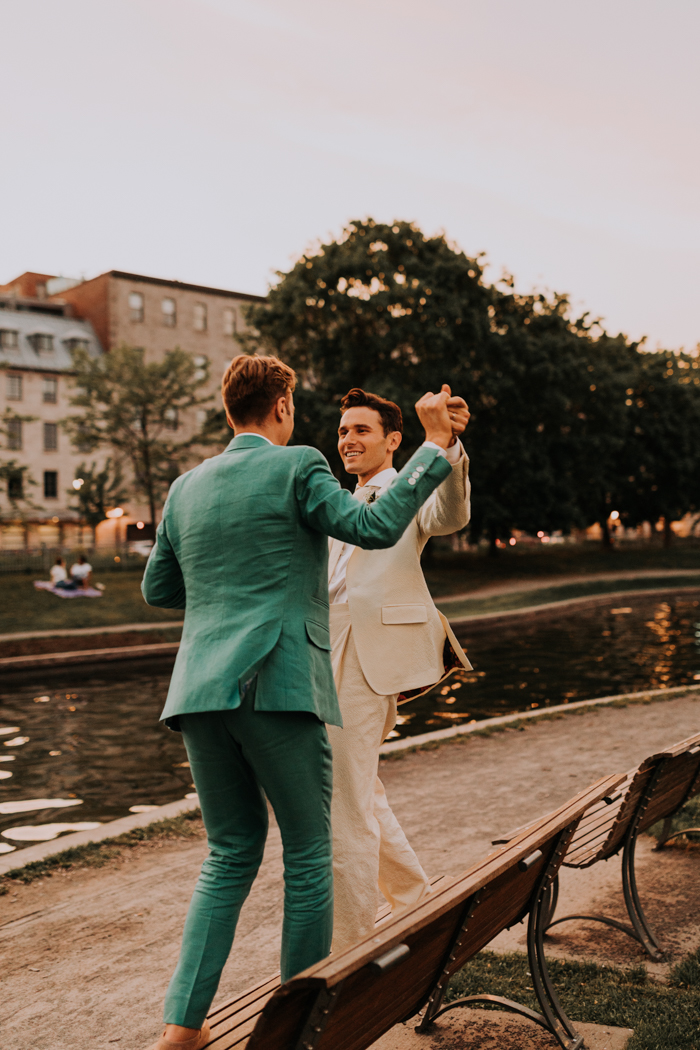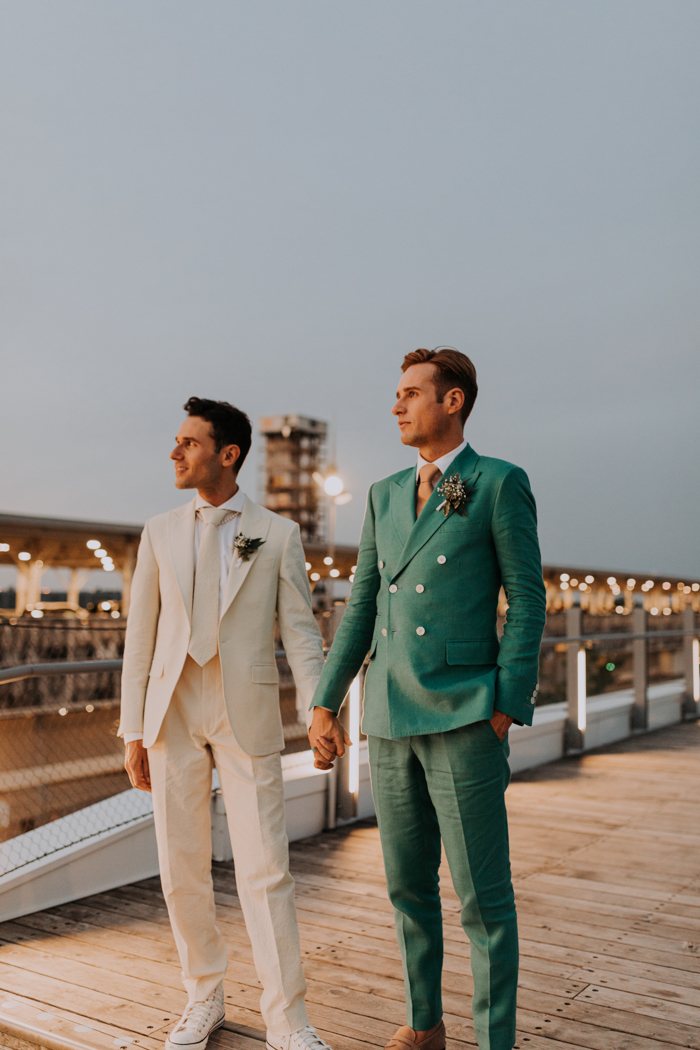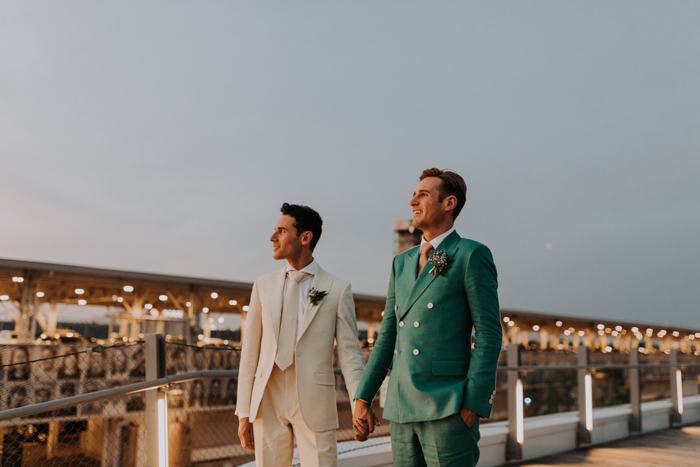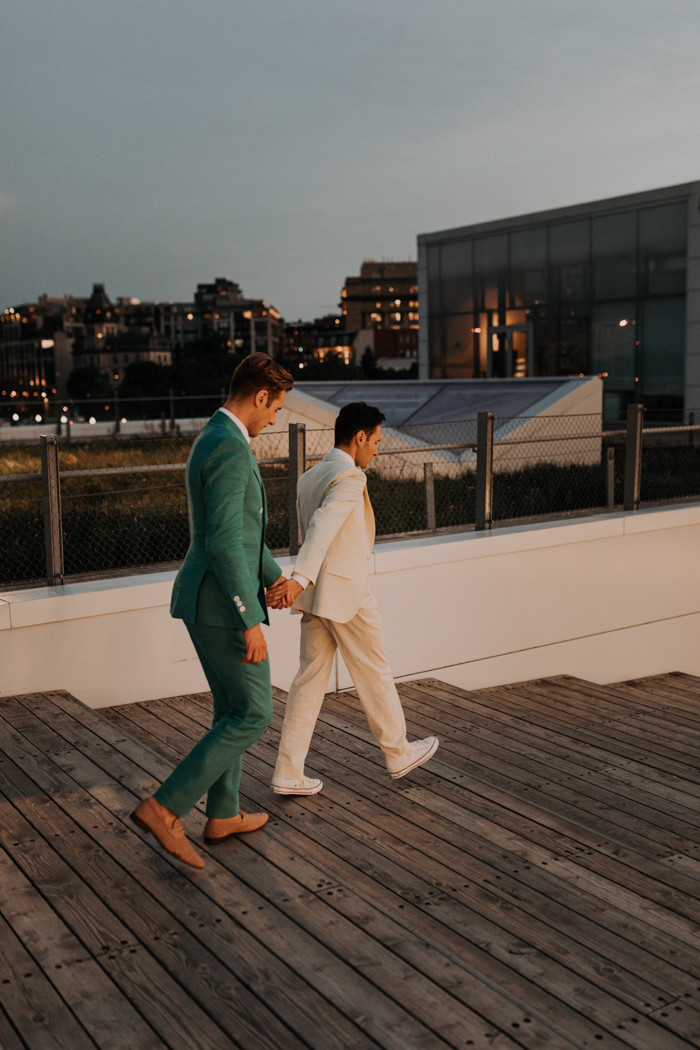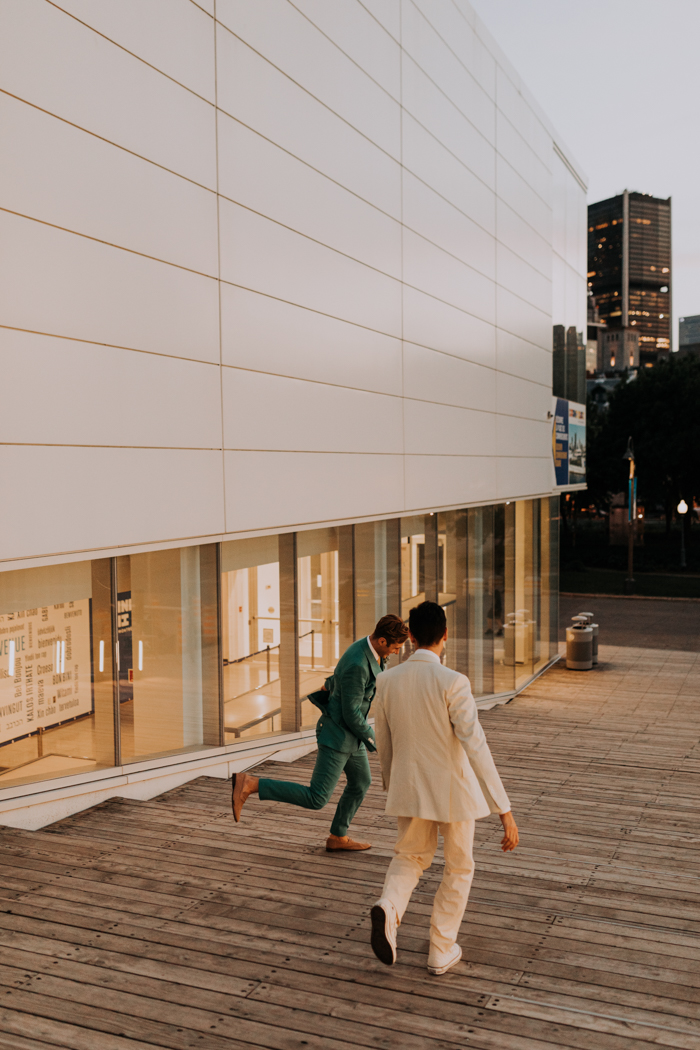 Congratulations to Nathaniel and Gabriel on their cozy L'Auberge Saint-Gabriel wedding. Many thanks to Sarah Dagenais Photo for capturing every detail and moment that made this celebration unforgettable. And , of course, thank you to planner Le Coeur Bohème for sharing their gorgeous celebration with us.
Wedding venues come in all shapes and sizes, and there are lots of fun and creative ways to make your chosen space seem cozy and intimate. From creating the perfect ambiance through lighting to setting up a comfy lounge area, be sure to check out our guide for simple additions that'll leave your guests impressed with the thoughtful and personal touches.