It's true what they say, good things come to those who wait. And after postponing their wedding twice because of the pandemic, Tessa and Patrick were finally able to witness their dream wedding come to life right before their eyes. Renowned for its beautiful weather, palm-lined streets, and elegant Spanish-style architecture—this California-loving couple looked to their favorite city for inspo to create their retro Santa Barbara micro wedding.
The couple started with a beautiful ceremony at the historic Presidio Chapel—an 18th century chapel with grand oak doors, stained-glass windows, wrought iron chandeliers, and vaulted ceilings. After tying the knot, they were escorted by a Mariachi band to their courtyard reception at Villa &Vine. With ivy-covered walls, string lights, and a tiered water fountain—it was the perfect romantic setting for their intimate affair.
The bride showed off her fun personal style with a short wedding dress, sweeping veil, and cowboy boots while the groom was effortlessly cool in his classic suit. On top of the epic fashion, photographer Maya Lora captured every detail we guarantee you'll want to use as wedding inspiration. Keep scrolling for ideas you can incorporate into your big day—with your own spin, of course.
The Couple:
Tessa and Patrick
The Wedding:
Santa Barbara, California, United States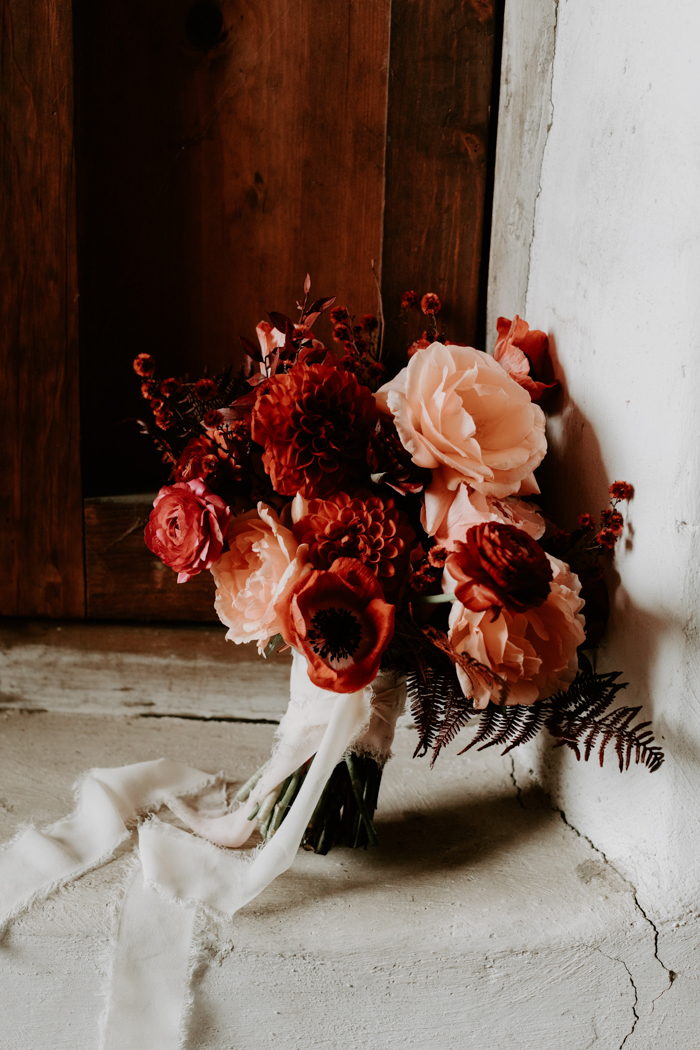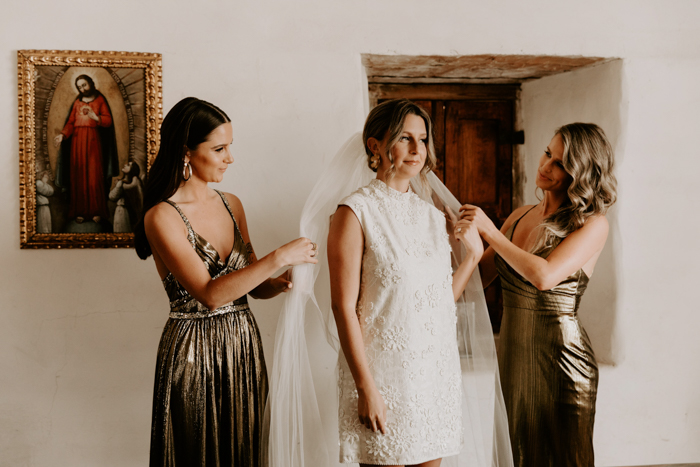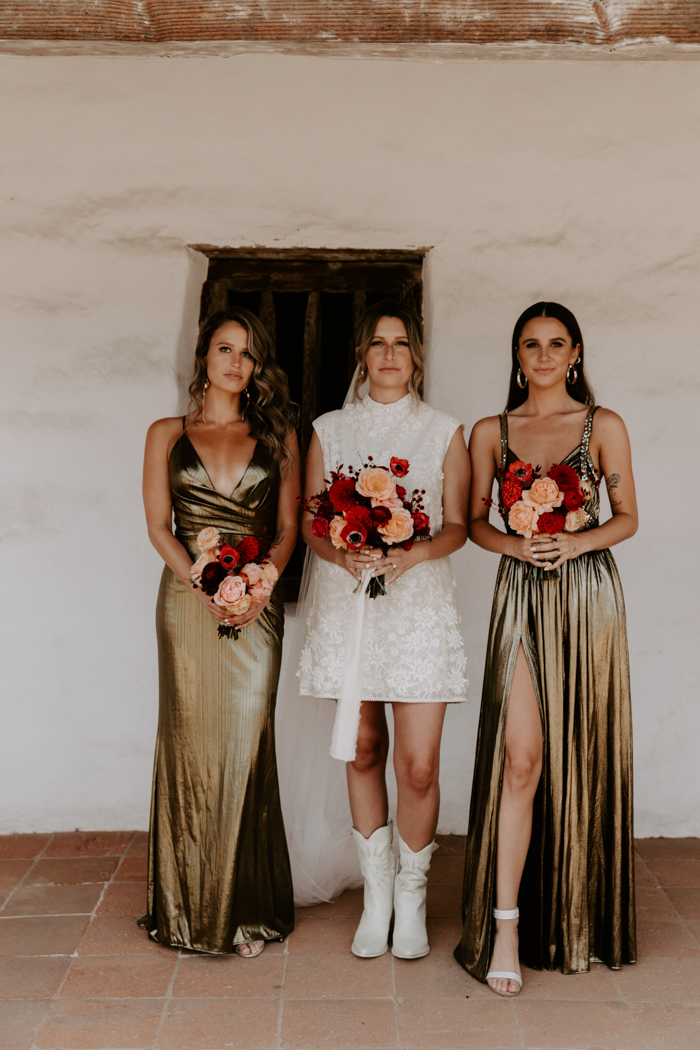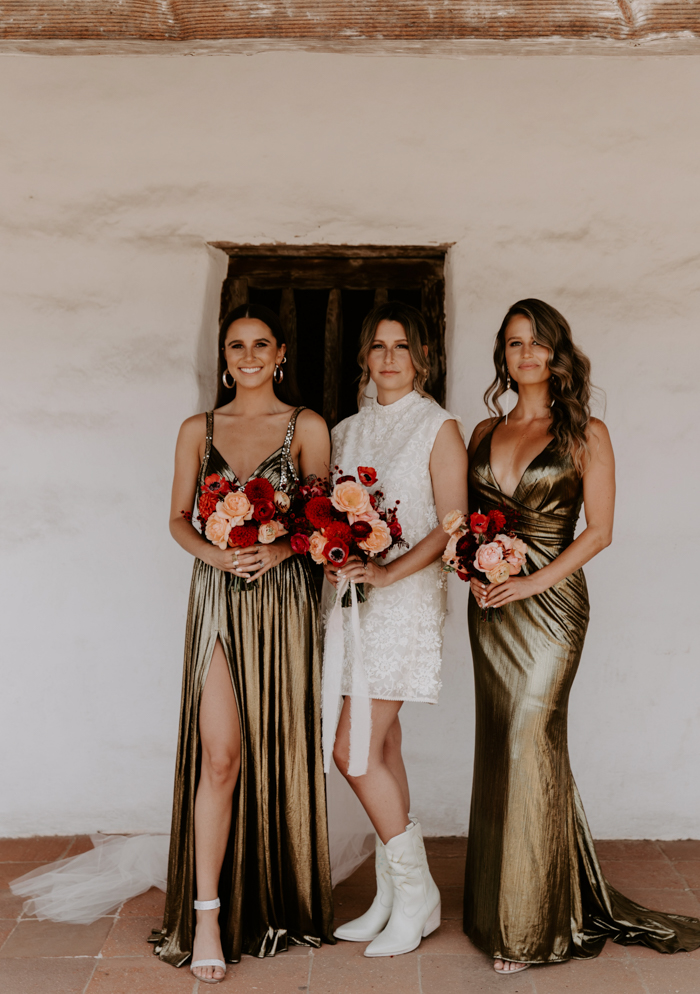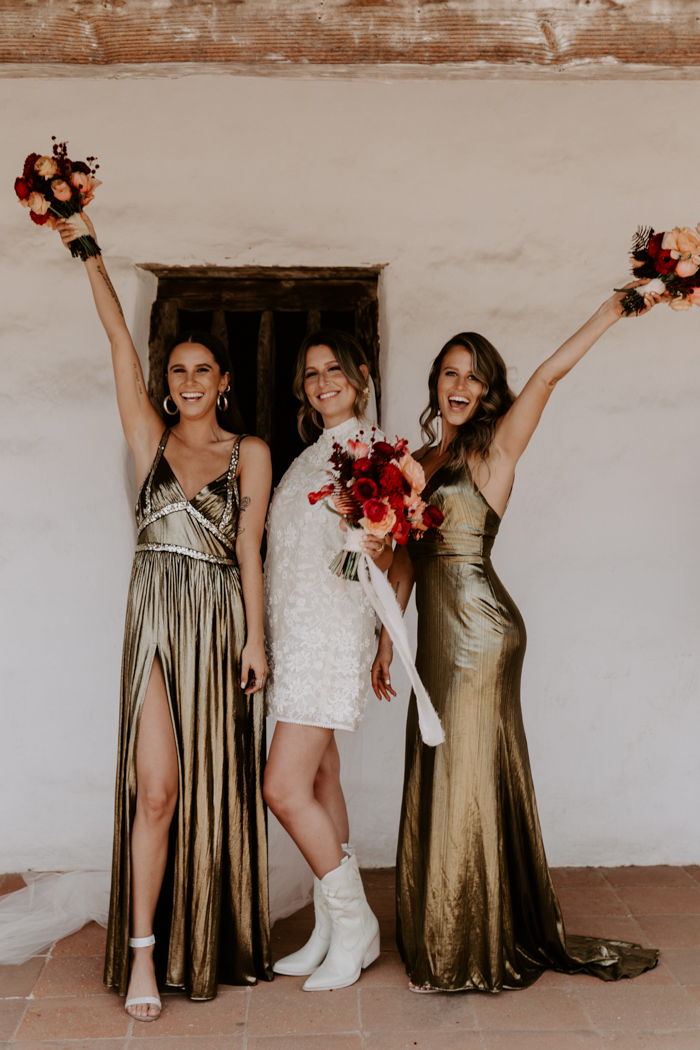 Ensuring An Amazing Experience For Their Guests
We really wanted everyone to feel like the trip to Santa Barbara was worth it and then some. We wanted everyone to feel our love for each other and our gratefulness for them being a part of it. I really feel like we accomplished that.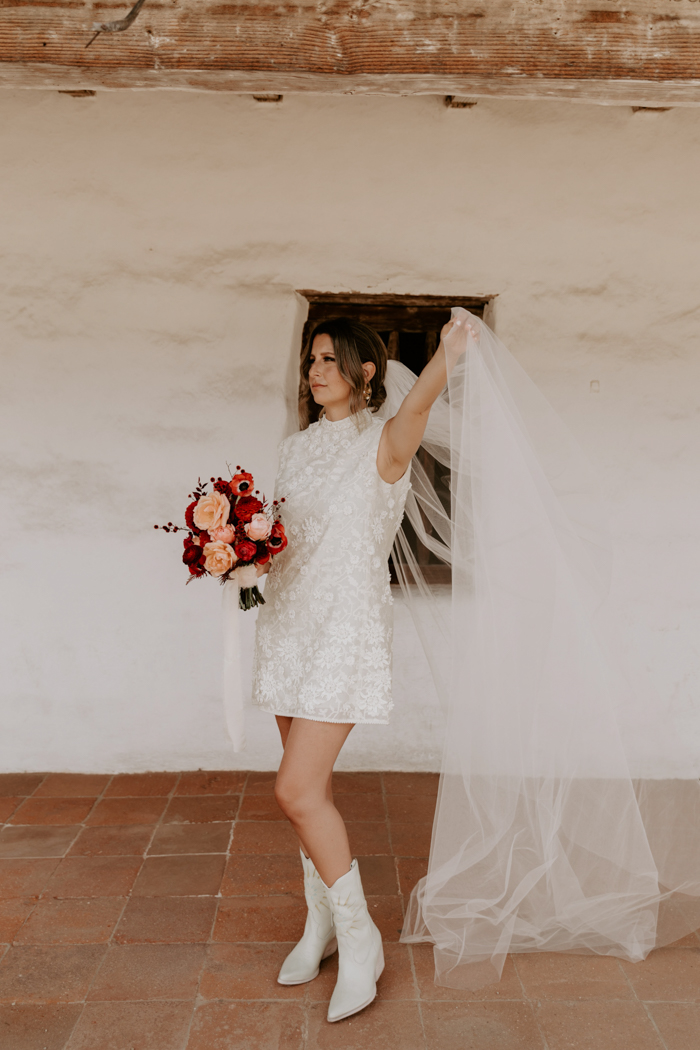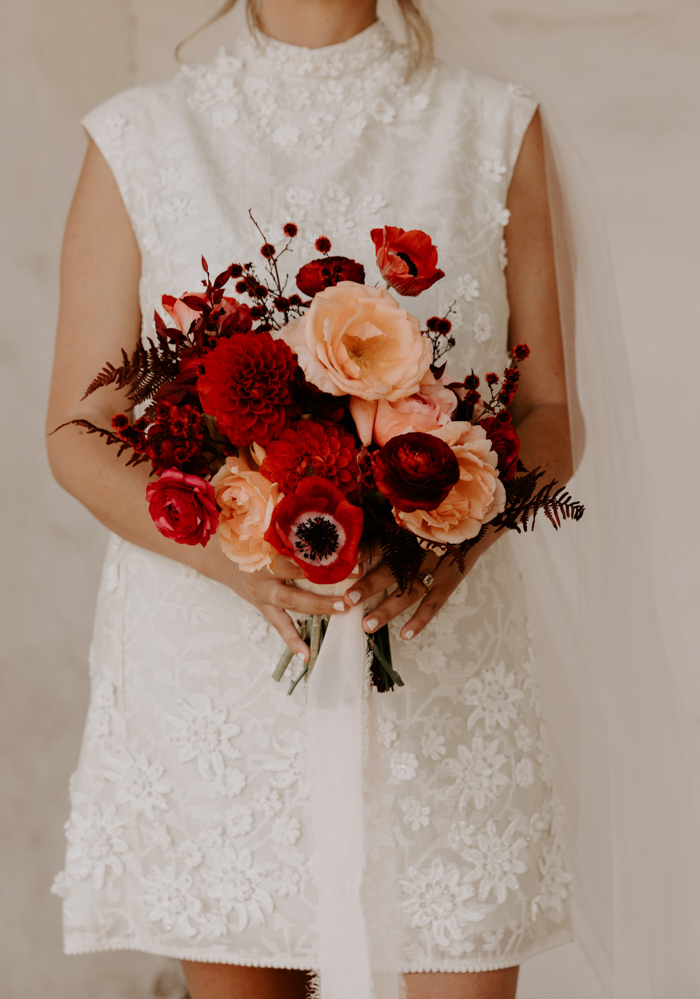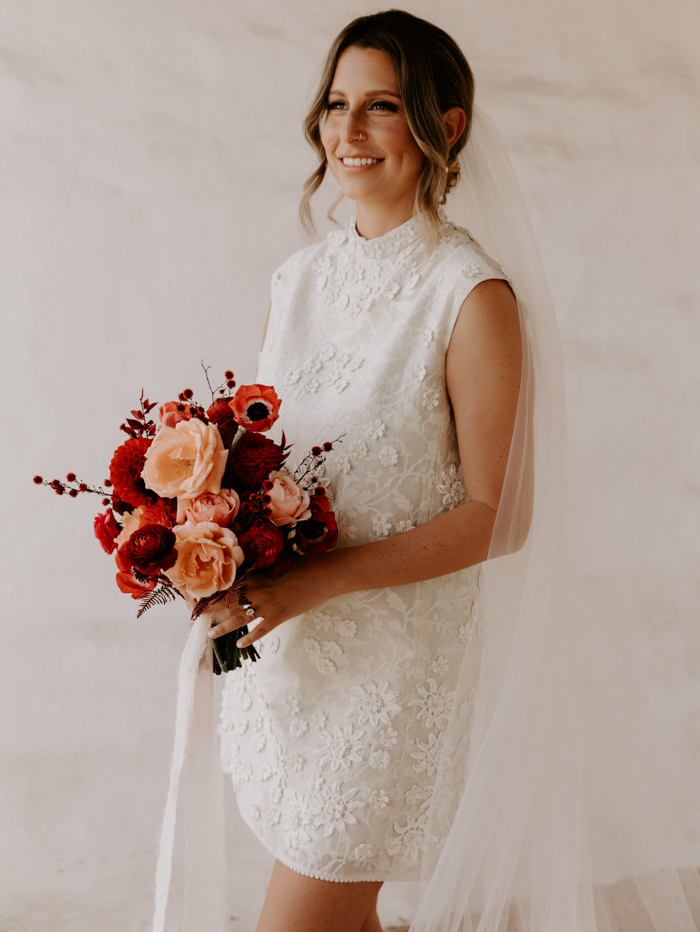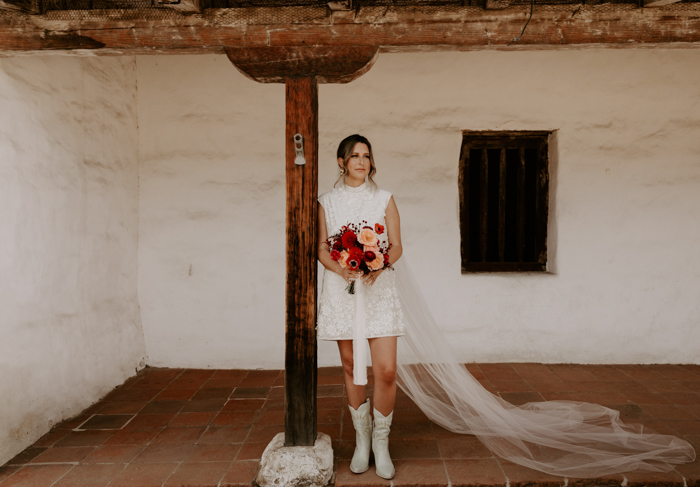 They Instantly Connected With Their Photographer Maya Lora
Maya Lora is amazing. My sister came across her work when we were looking for a photographer. I was immediately taken by her eye for capturing the little candid moments. Every wedding she shot had her signature look but they were all unique to the couple's vibe. From our first phone call, I knew she was the one. Not only was she extremely kind, she was extremely calming. My husband and I kept remarking to each other how easy she made the entire process. She rarely even had us pose, just talked to us, and captured all those candid little moments on our day.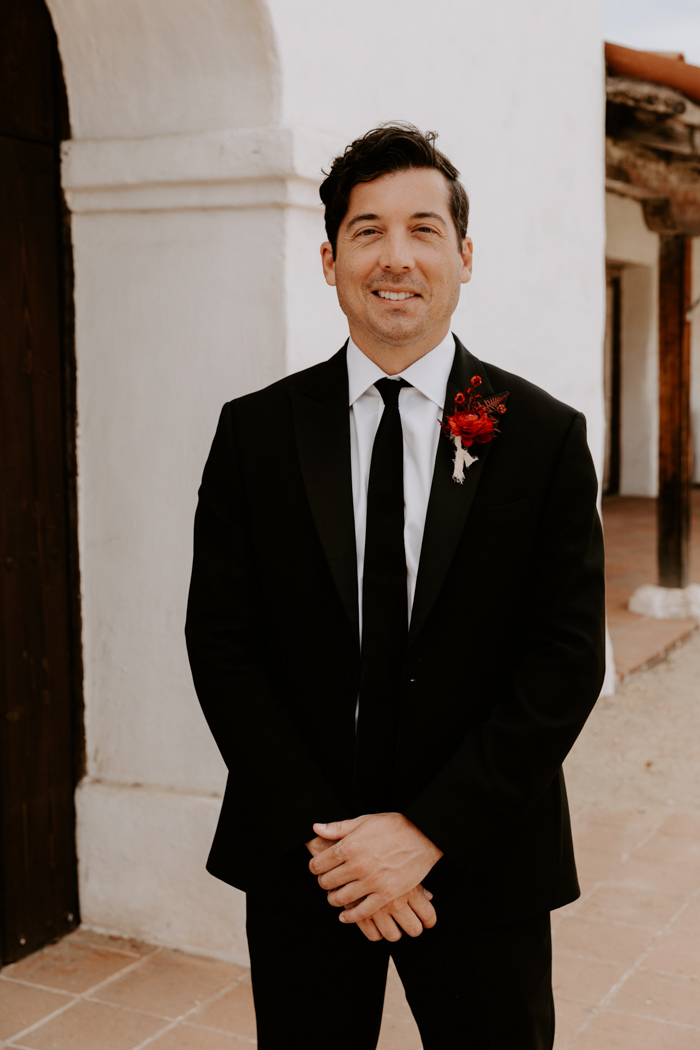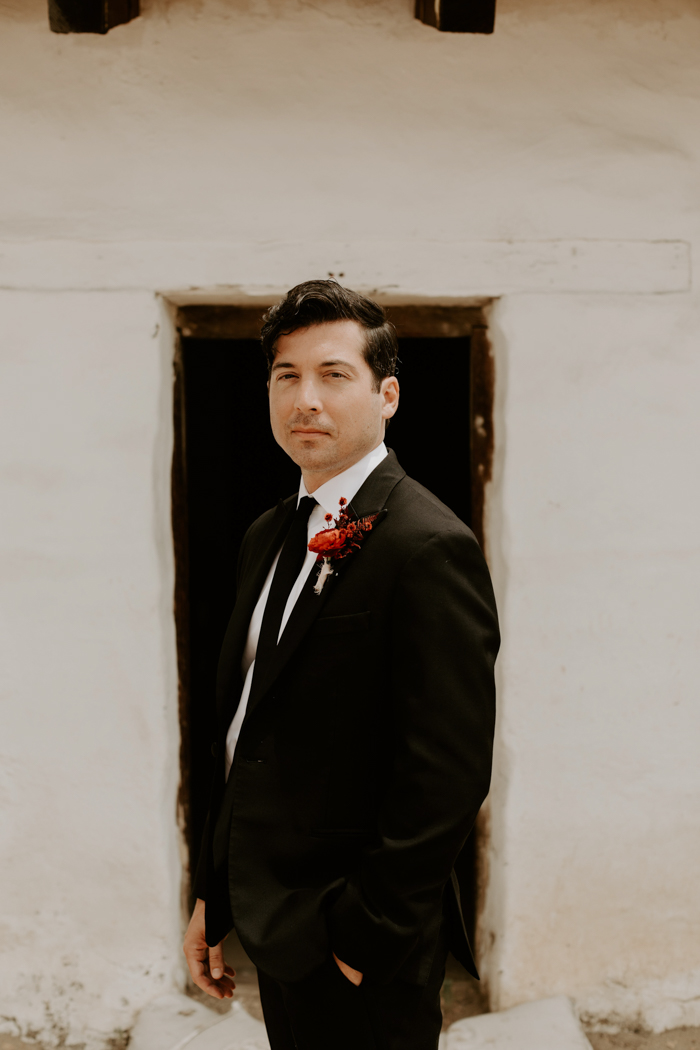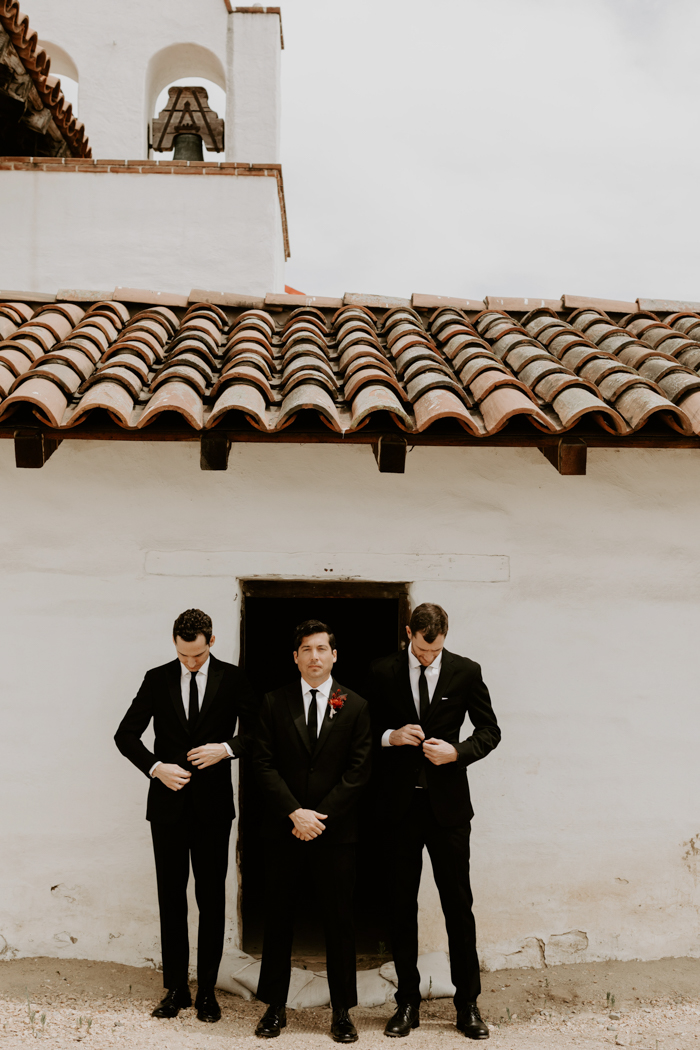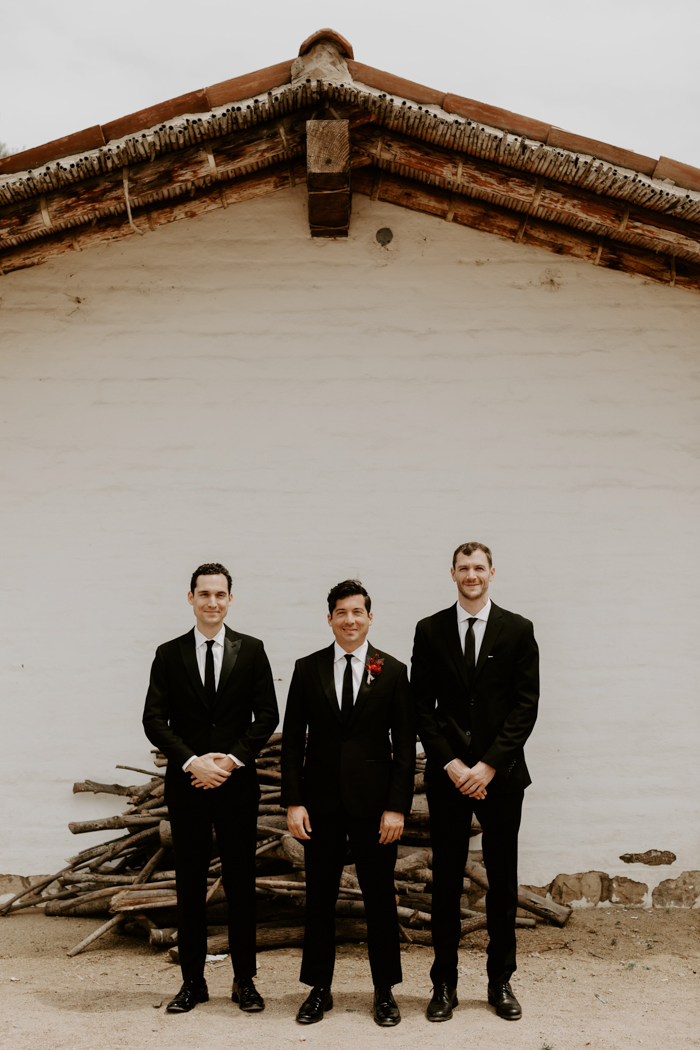 Introducing Their Son To Their Loved Ones
Almost everyone traveled from 3000 miles away. After postponing twice because of the pandemic, we were so incredibly grateful for everyone making the trip. And they got to meet our son. We didn't expect to have a baby by the time our wedding actually happened—but it was amazing to have him there with us and for everyone to meet him. It felt so special.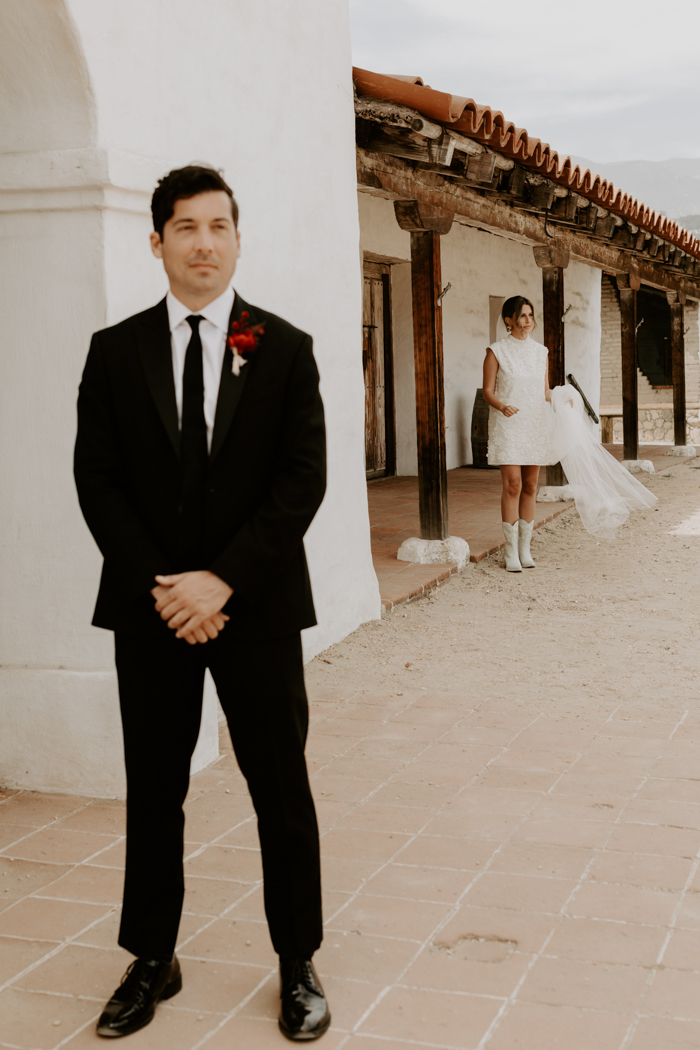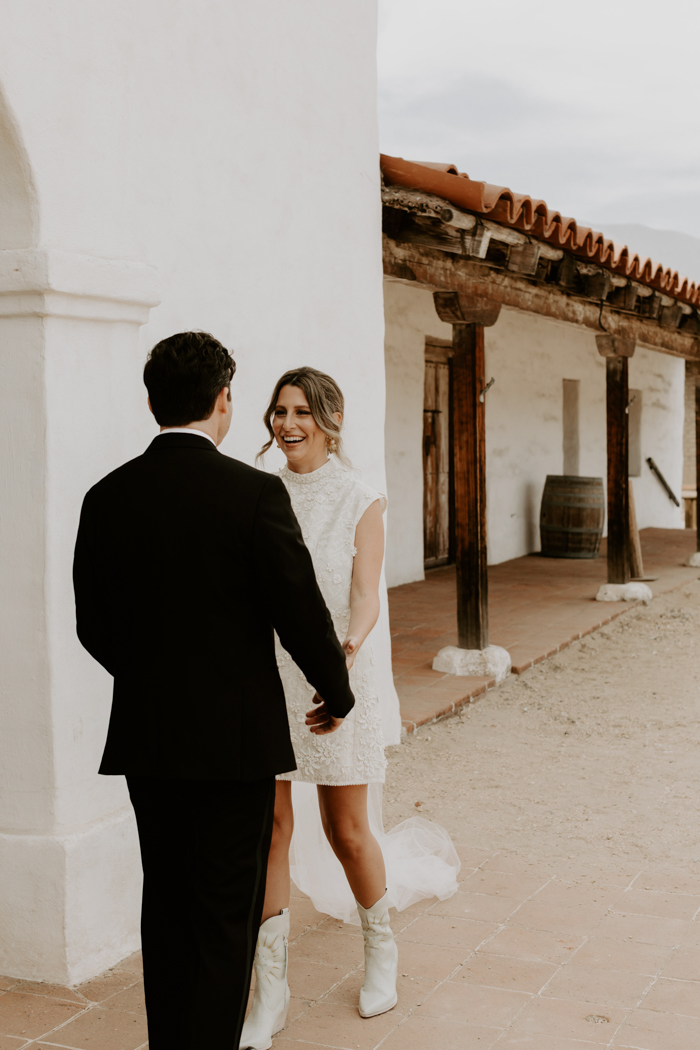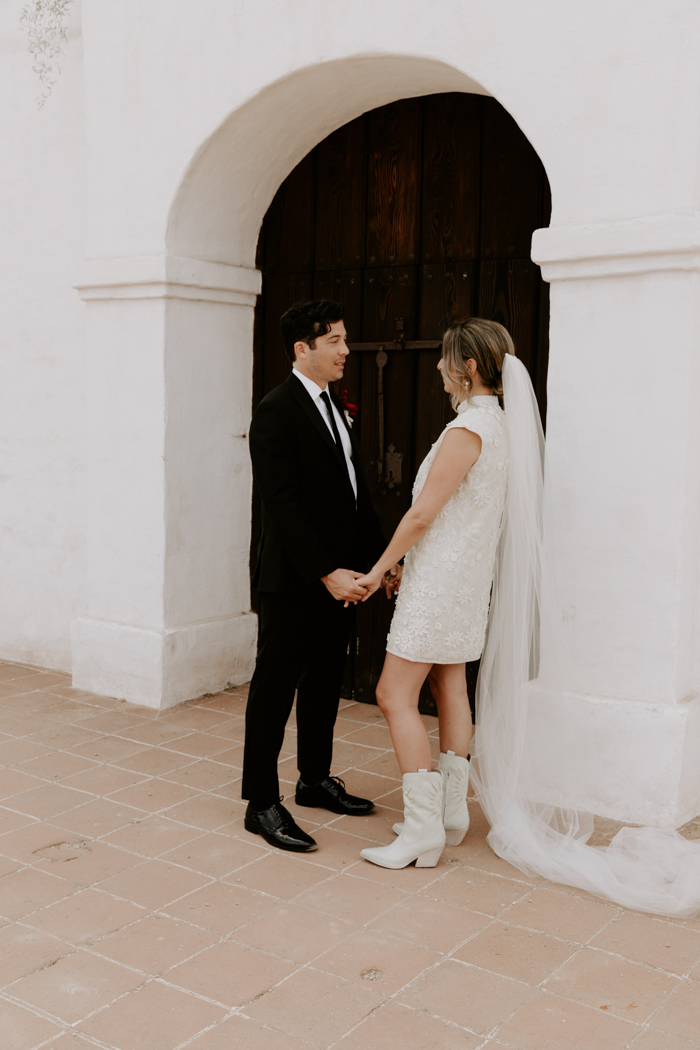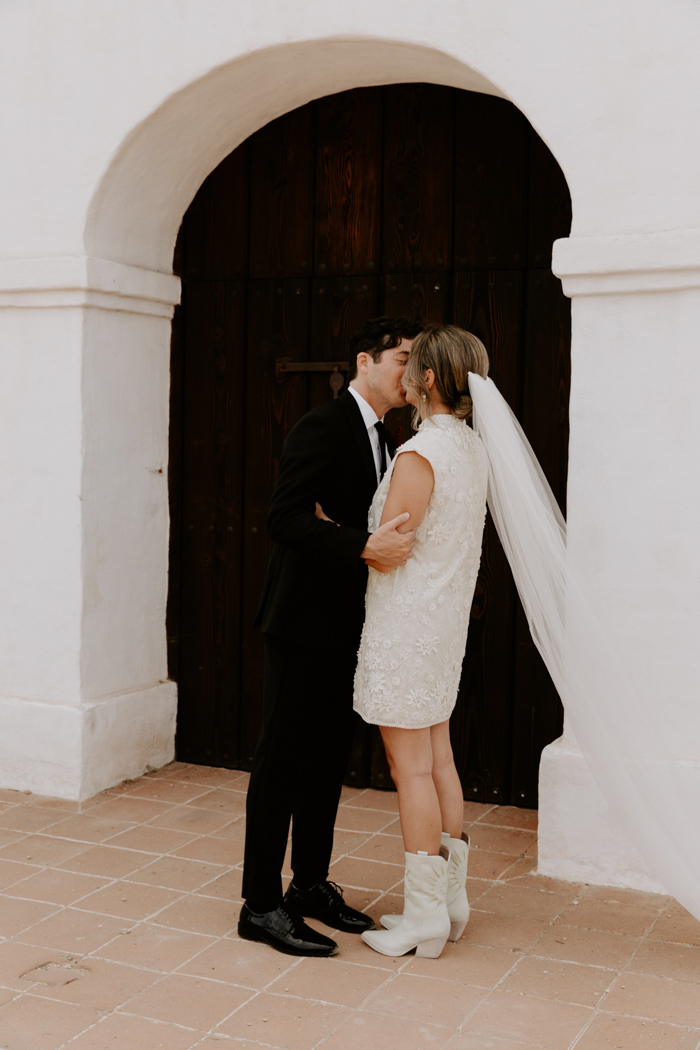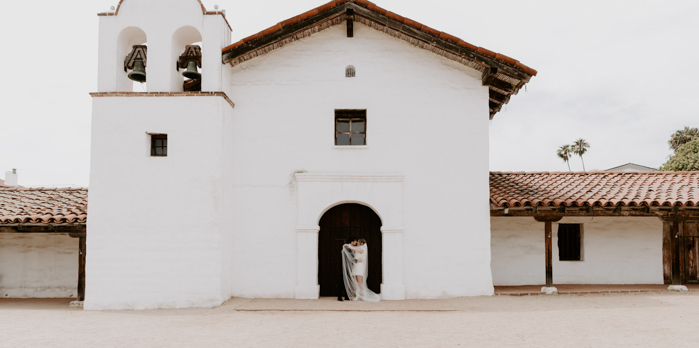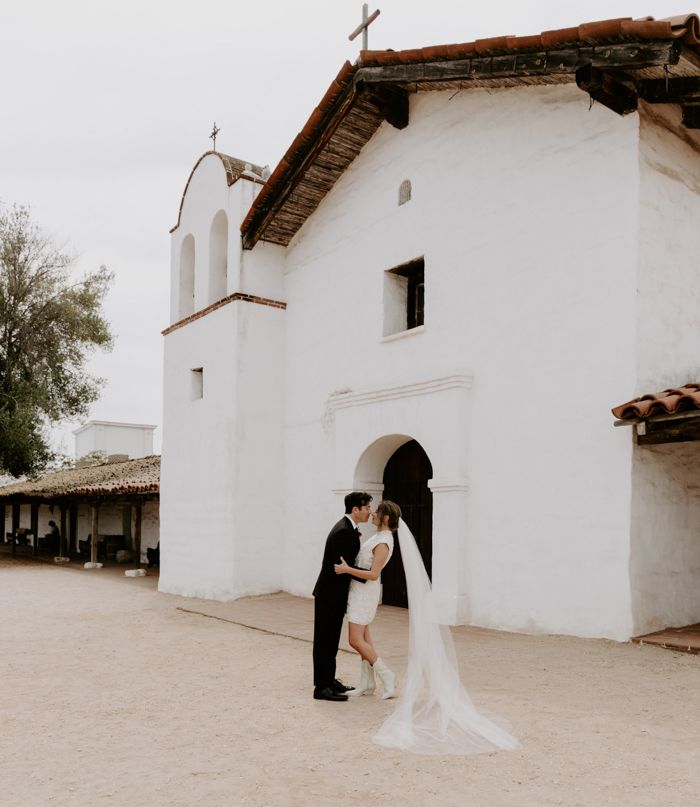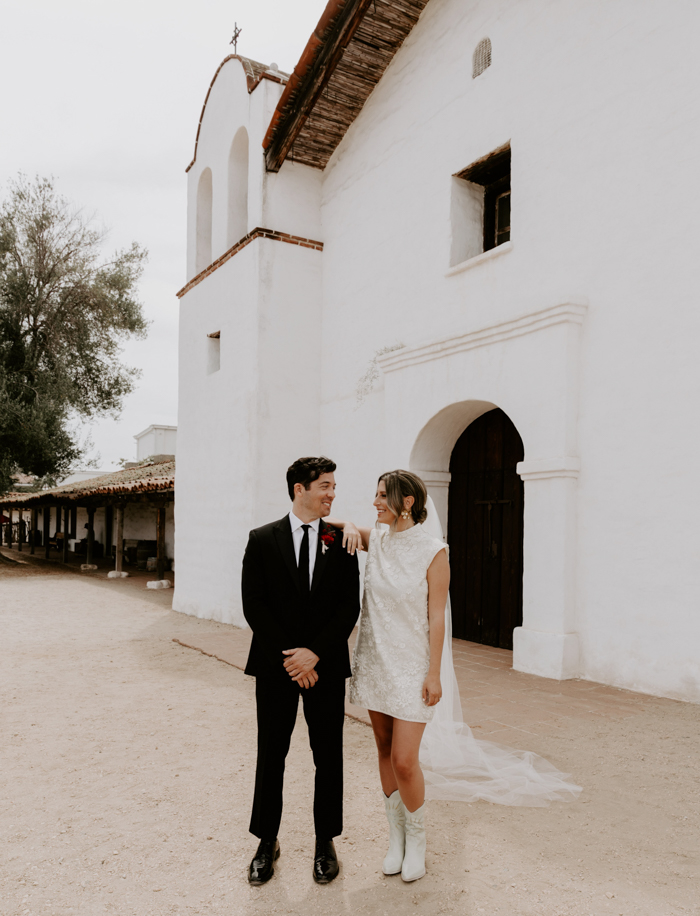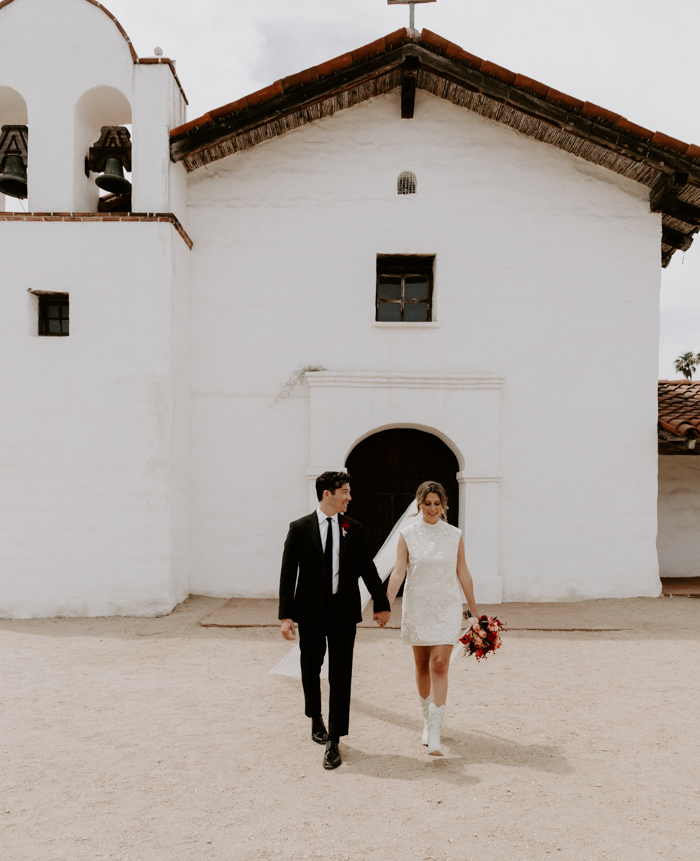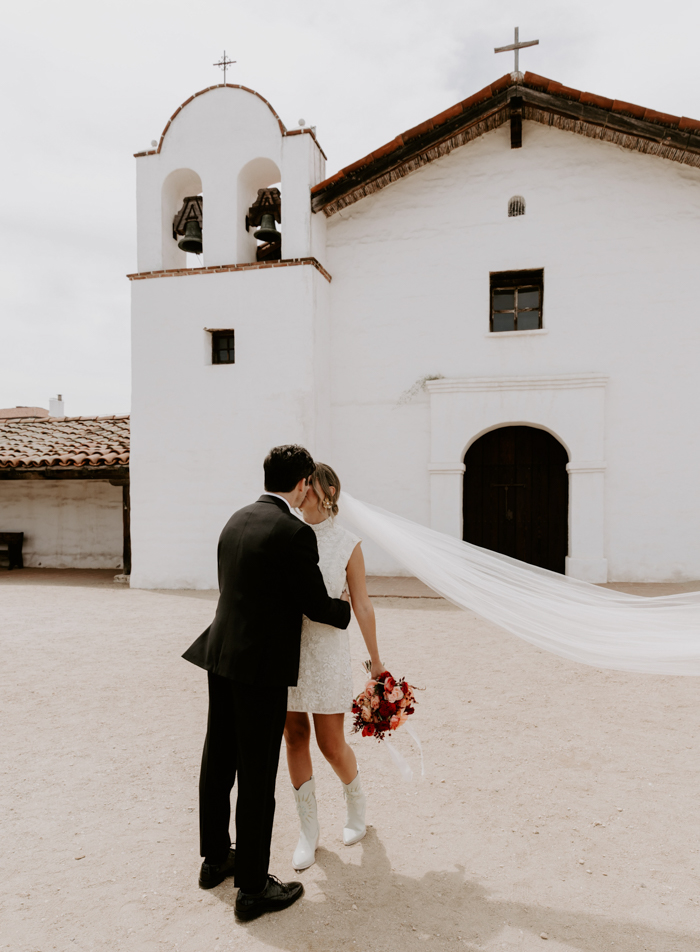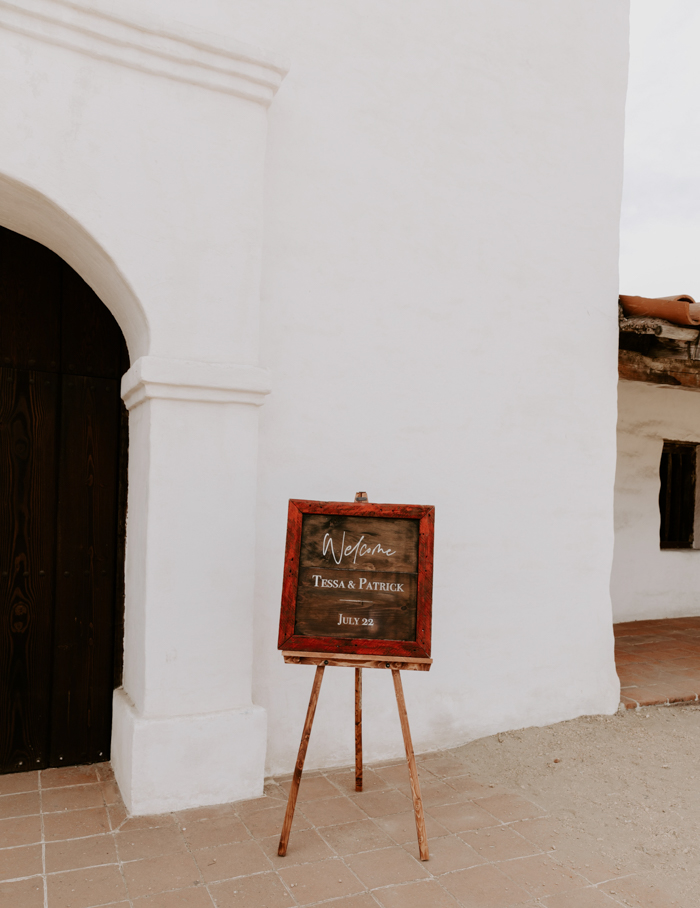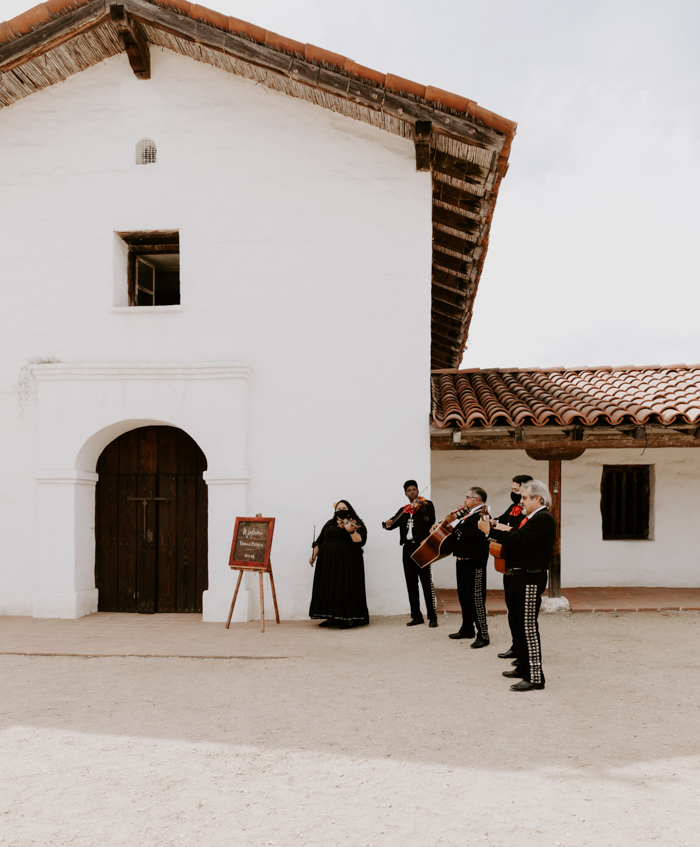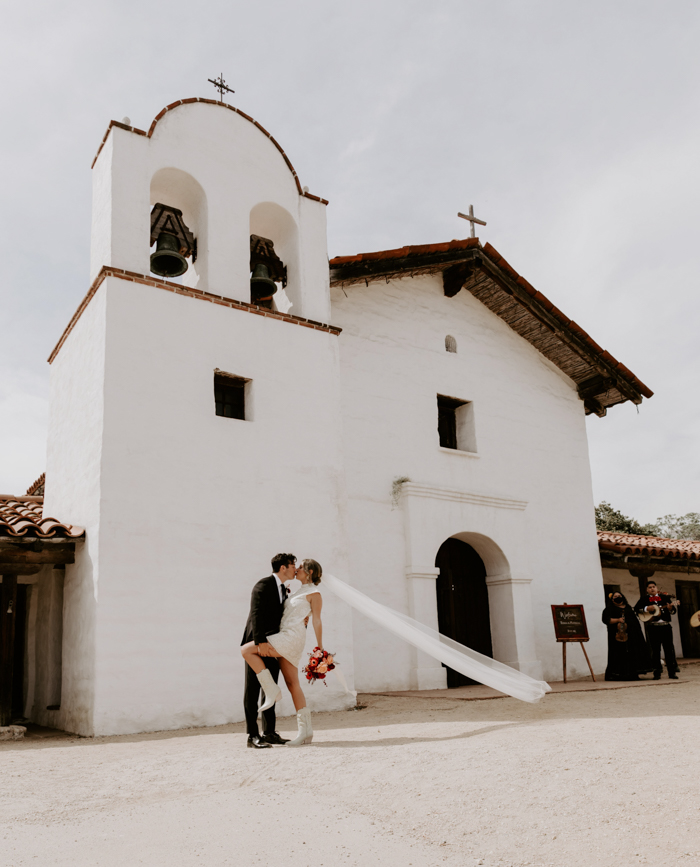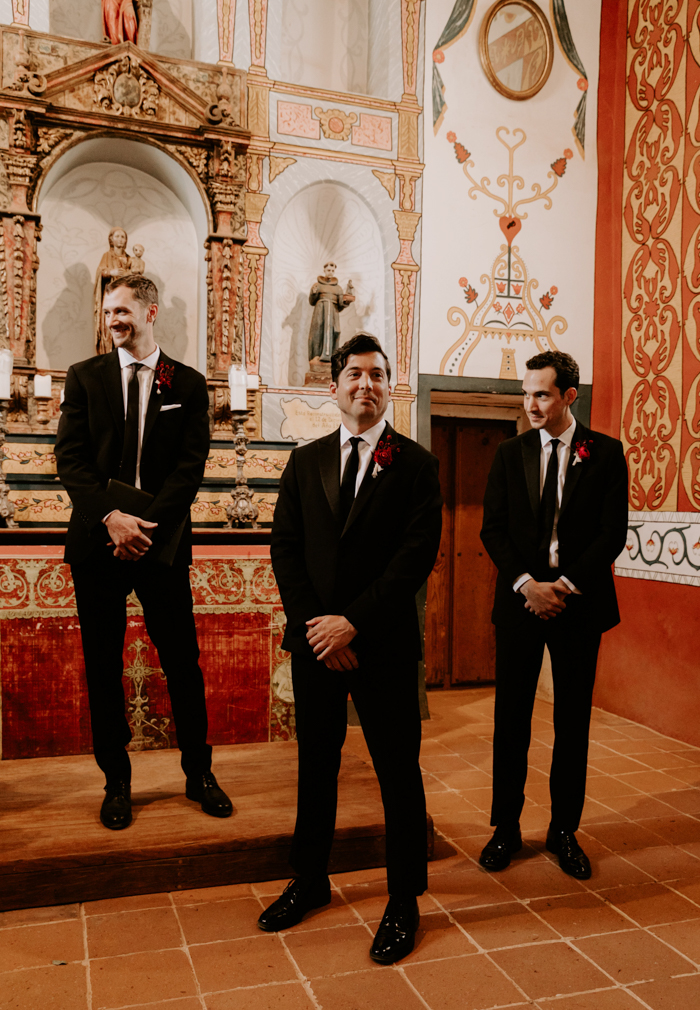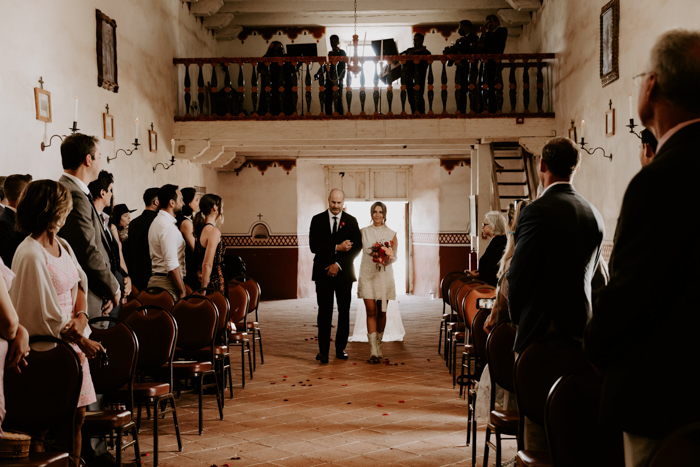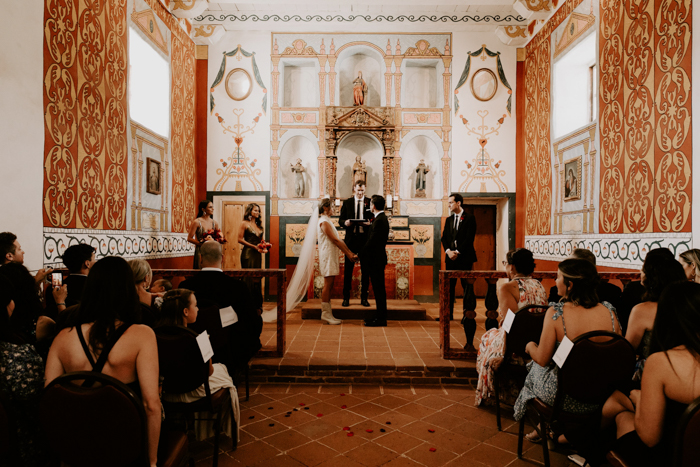 Their Retro Santa Barbara Wedding Felt Like A Big Family Dinner
Food was very important to us. We tried to offer as many options as possible. But more than that, we wanted it to feel like a big family dinner. We chose to do four long tables in a big square and serve everything family style. One of our favorite moments was looking around at everyone during dinner, talking and laughing as they passed dishes between each other. The seating chart was stressful at times, but at that moment, we knew we nailed it.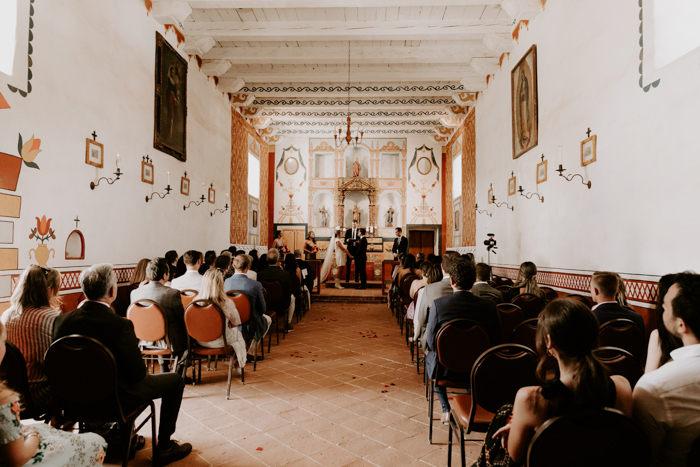 Having A Childhood Friend Officiate Made Their Ceremony Extra Special
Patrick's best friend since kindergarten married us. Having someone you know so well able to speak about your love to all of your friends and family is something we will forever cherish.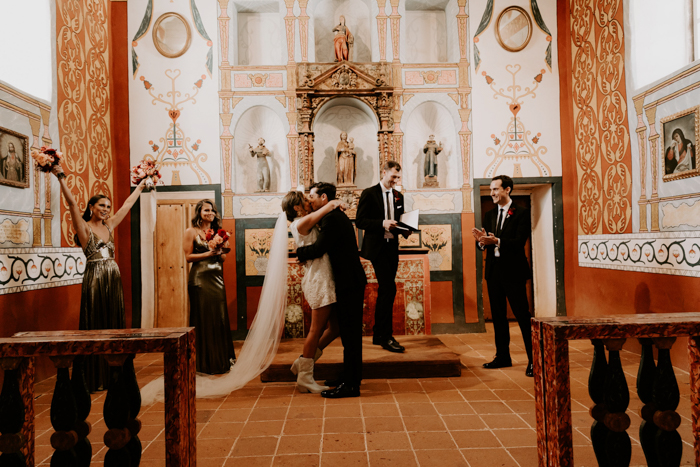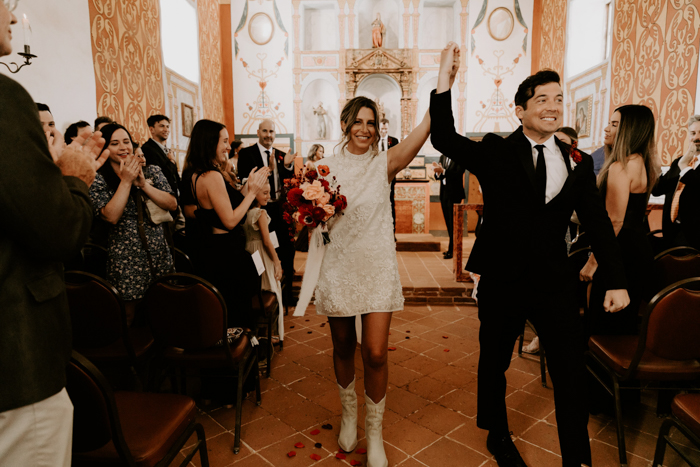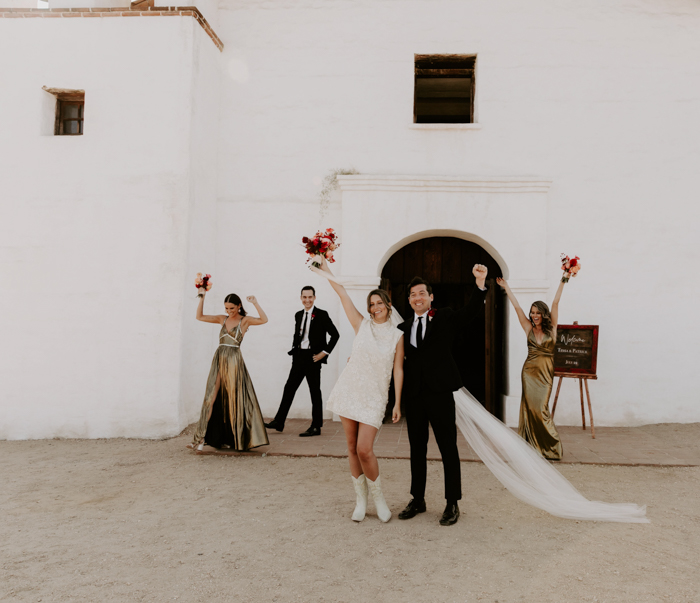 Advice: Plan A Wedding That Reflects Your Story
Stay true to yourselves when you're planning your wedding. You don't have to do anything traditional—just do what you want. The best compliments I received after our wedding was how true to us it felt.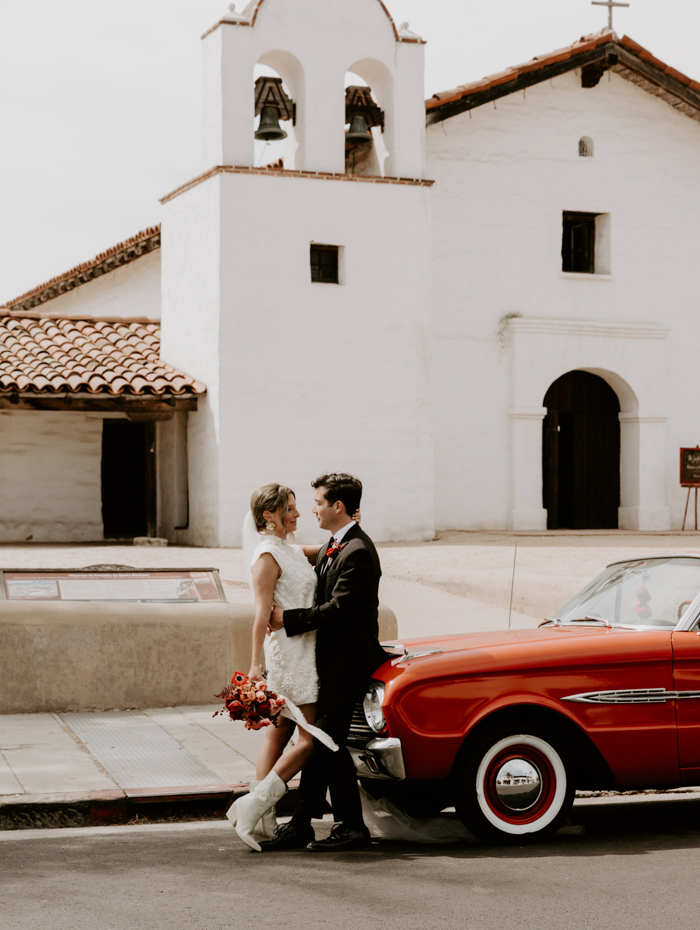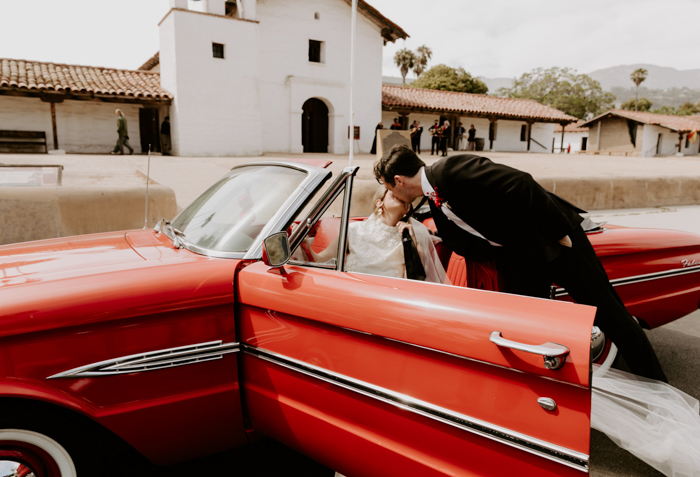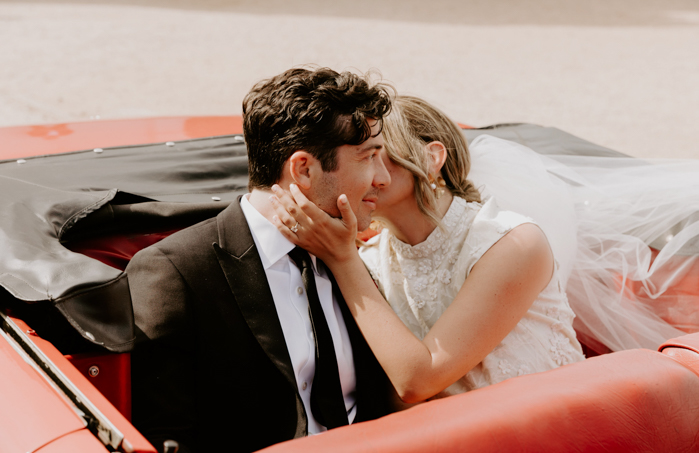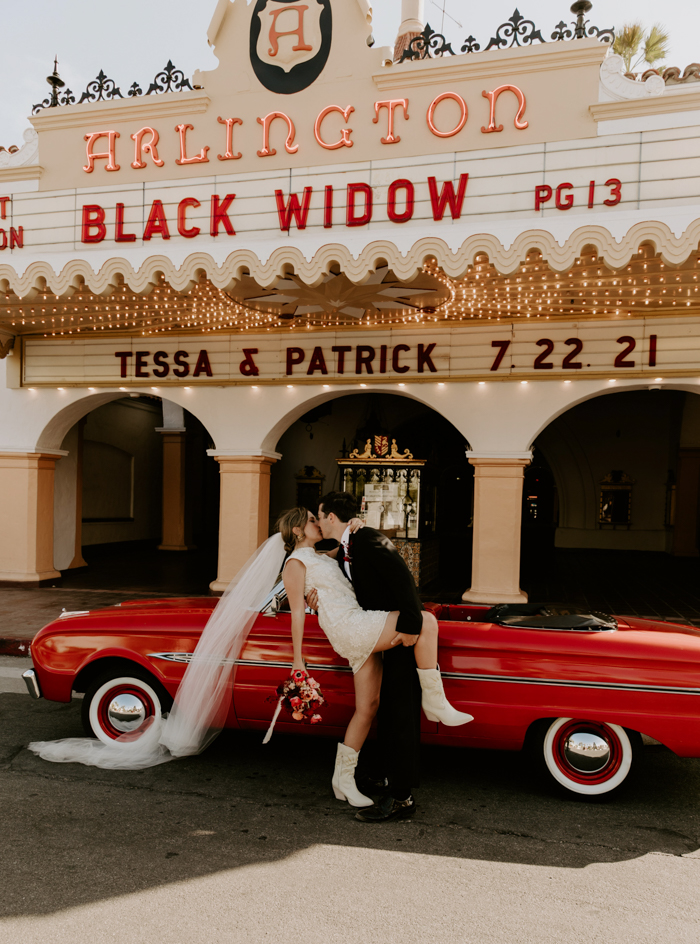 The Bride's Mother DIY'd The Reception Decor
My mother is an amazing artist. I put her in charge of all the decor. We were blown away by her signage and how beautiful she made our reception venue look.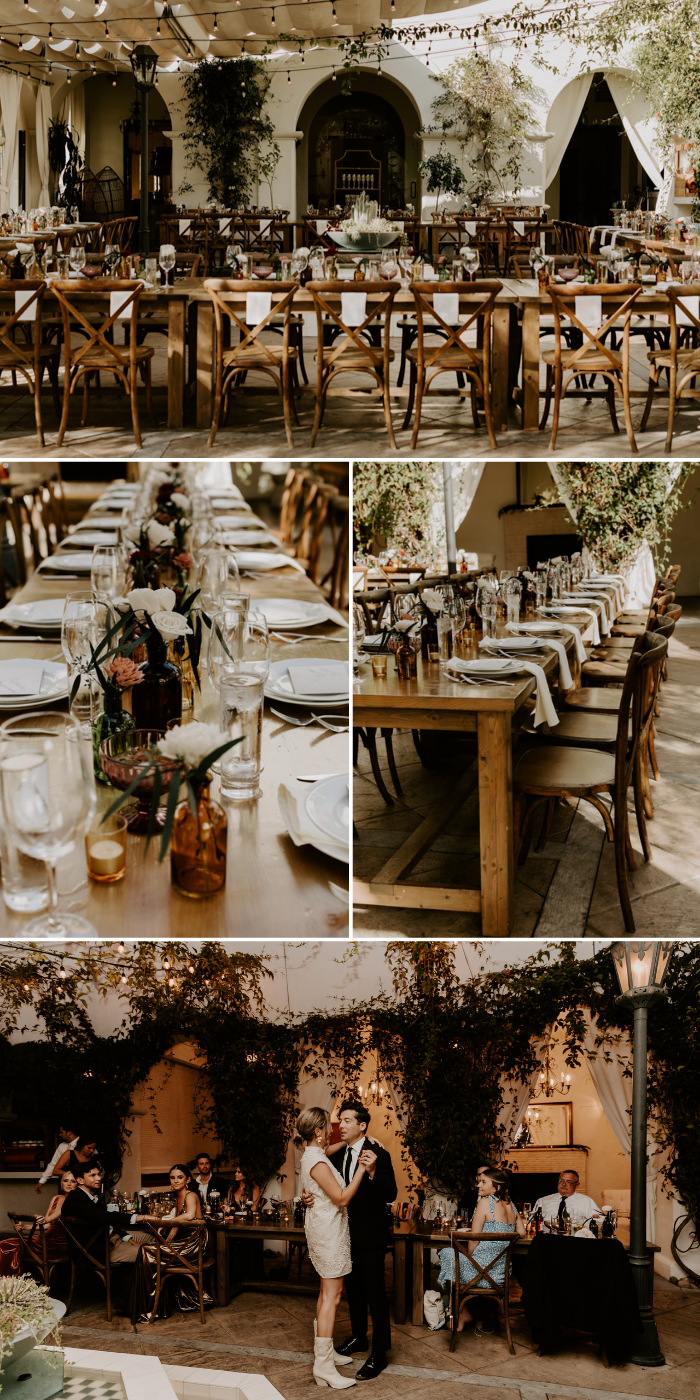 Congratulations to Tessa and Patrick on their cool, creative, and retro Santa Barbara micro wedding. And big thanks to Maya Lora for capturing all the special moments that this couple can happily look back on.
The idea of getting married at a setting that's special and memorable, surrounded by your closest loved ones, is nothing short of dreamy. While a destination wedding like this one may require a bit of planning, for Tessa and Patrick, it was all worth it.