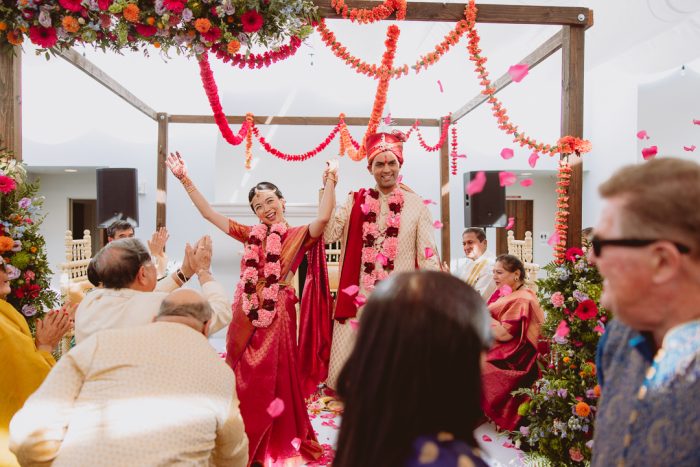 Elizabeth and Varun embarked on a mission to create a Blanco Urban Venue wedding that truly embodied their unique vision. Inspired by the glamor of fashion shows and magazines, they aimed to craft a playful and modern aesthetic. To achieve this, vibrant hot pink became the focal point of their color palette, accompanied by textured blooms that added a touch of whimsy to their celebration. By carefully curating each and every detail, they transformed their wedding into a vibrant and enchanting affair that perfectly represented their style and captured the essence of their love story.
Their special day at Blanco Urban Venue was a display of beauty and individuality. The ceremony featured a stunning mandap adorned with lush flowers, seamlessly blending tradition with a modern twist. As the evening progressed, Elizabeth and Varun elevated their fashion choices, donning vibrant ensembles that showcased their distinct styles. The reception carried on the lively and elegant atmosphere, featuring towering arrangements that added to the enchanting and immersive experience.
Junebug member Teri B beautifully documented their celebration to ensure that every unforgettable moment was captured. These gorgeous photos showcase how they blended traditions with their personal style, serving as inspiration for couples who want to create a wedding that is uniquely theirs.
The Couple:
Elizabeth and Varun
The Wedding:
Blanco Urban Venue, California, United States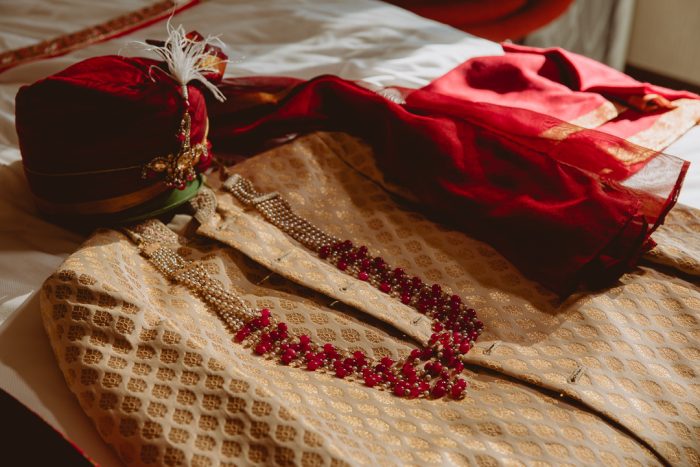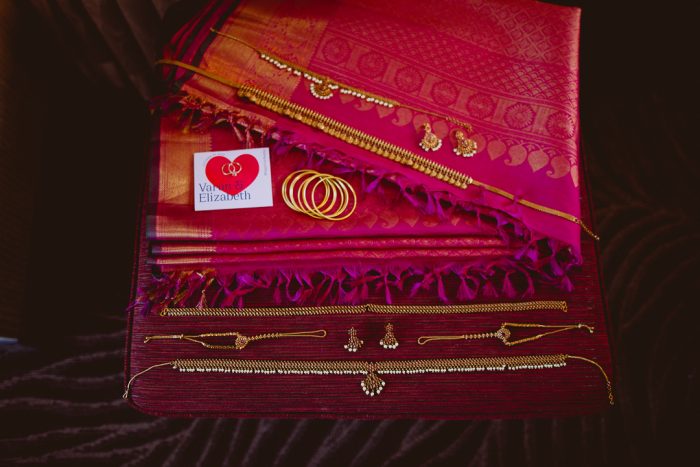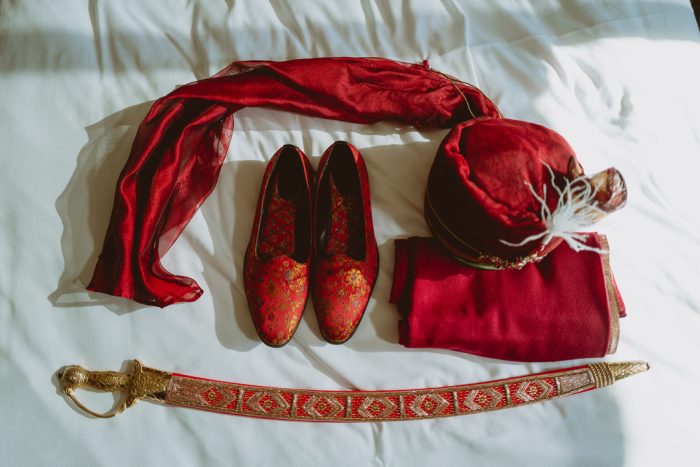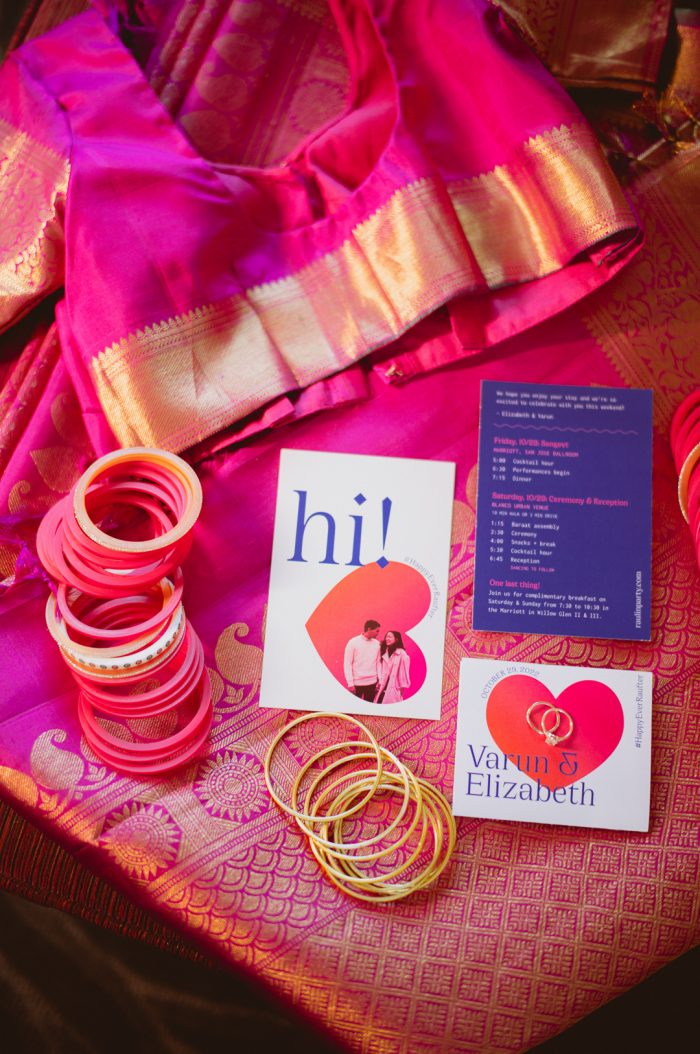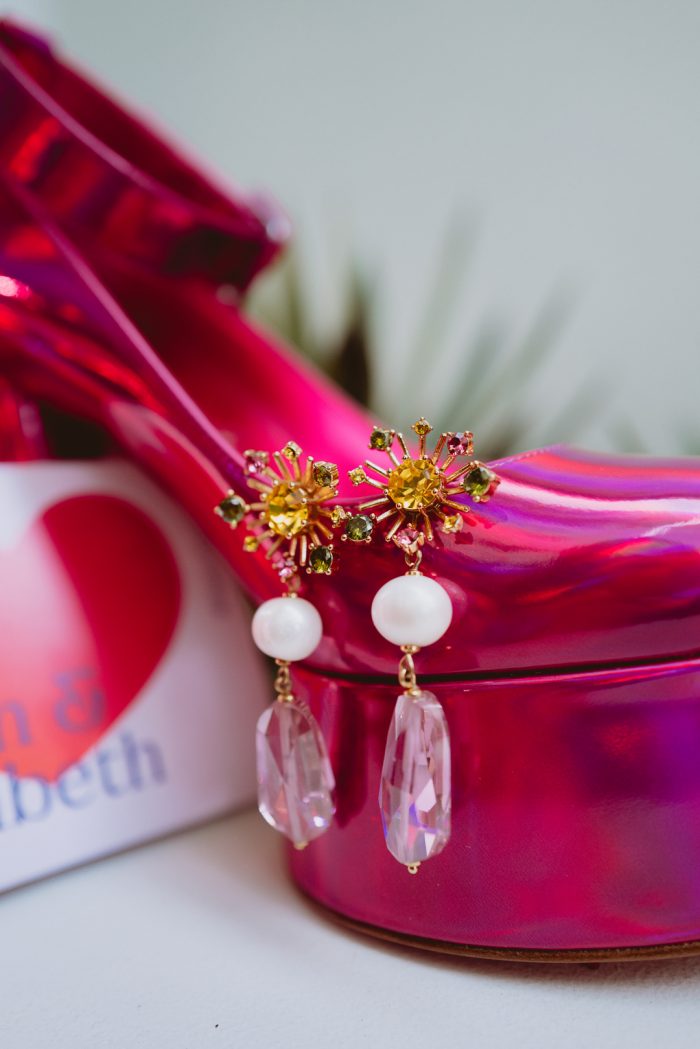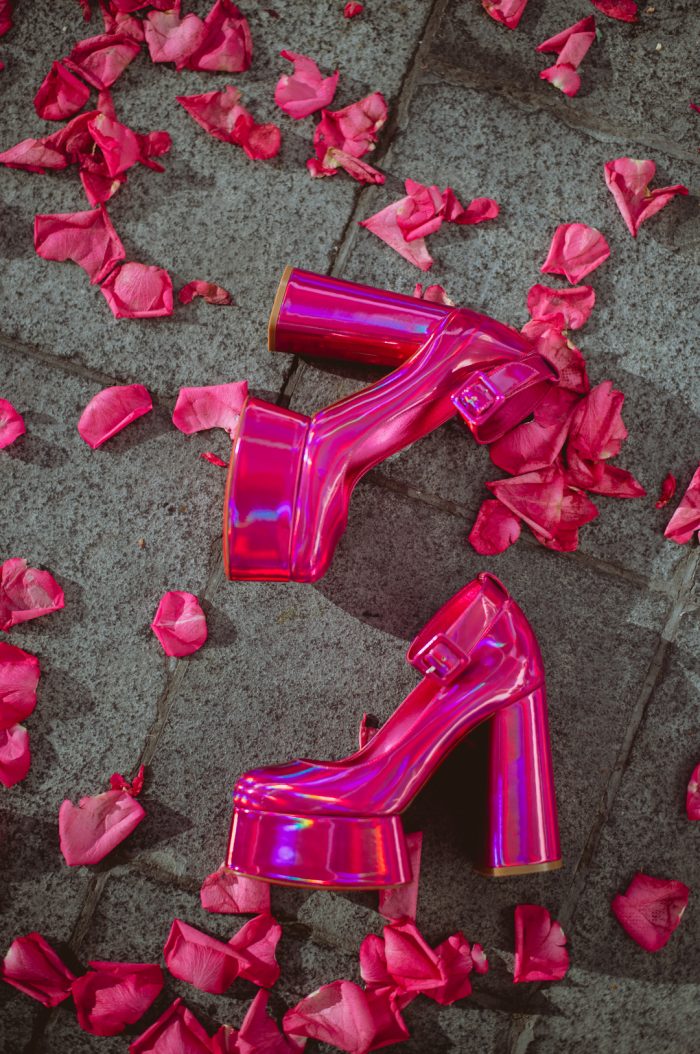 How Their Blanco Urban Venue Wedding Came To Be
When planning our wedding, describing the style we wanted was challenging. Many wedding decorators classify styles into whimsical, tropical, or glam categories, but none really fit. We wanted to create a playful yet modern look. Since I love fashion, we took inspiration from fashion shows and magazine photos. We combined the elegant florals from Dior's Raf Simons era with the fun and playful dresses by Molly Goddard. My favorite color is pink, so we centered the color palette around vibrant shades of hot pink. We chose textured flowers instead of simple ones to add to the fun. I'm really happy with how the colors came together in the flowers and overall reception decor.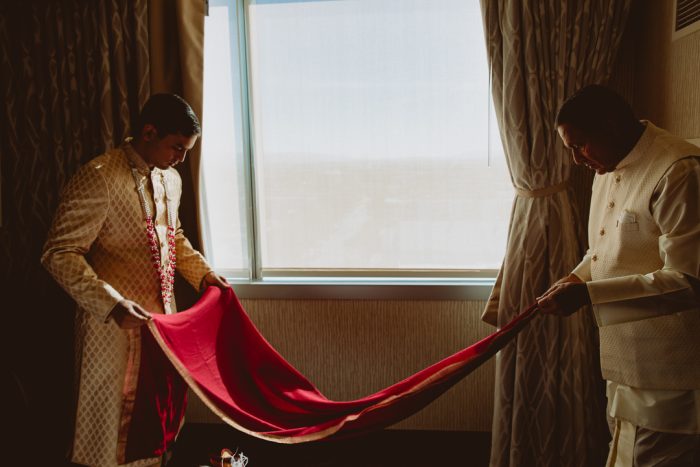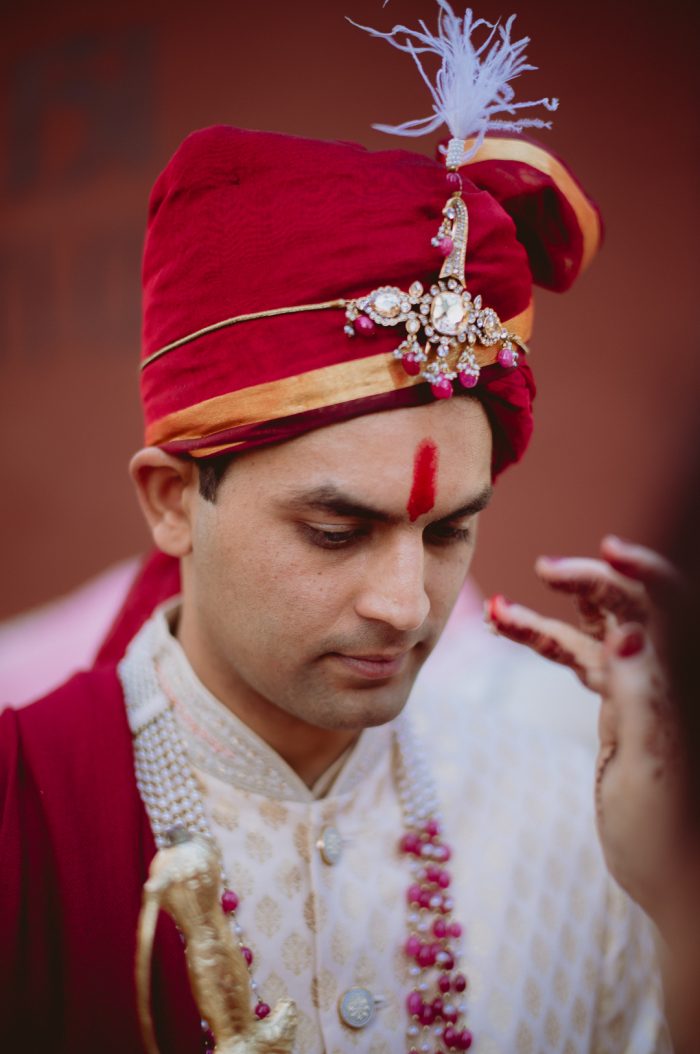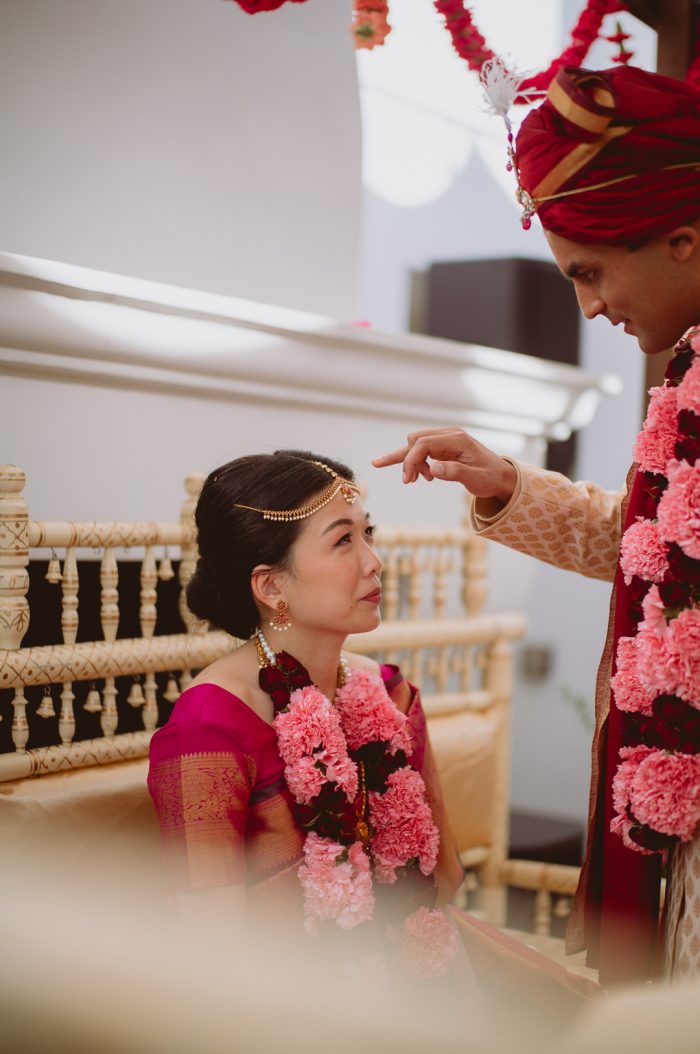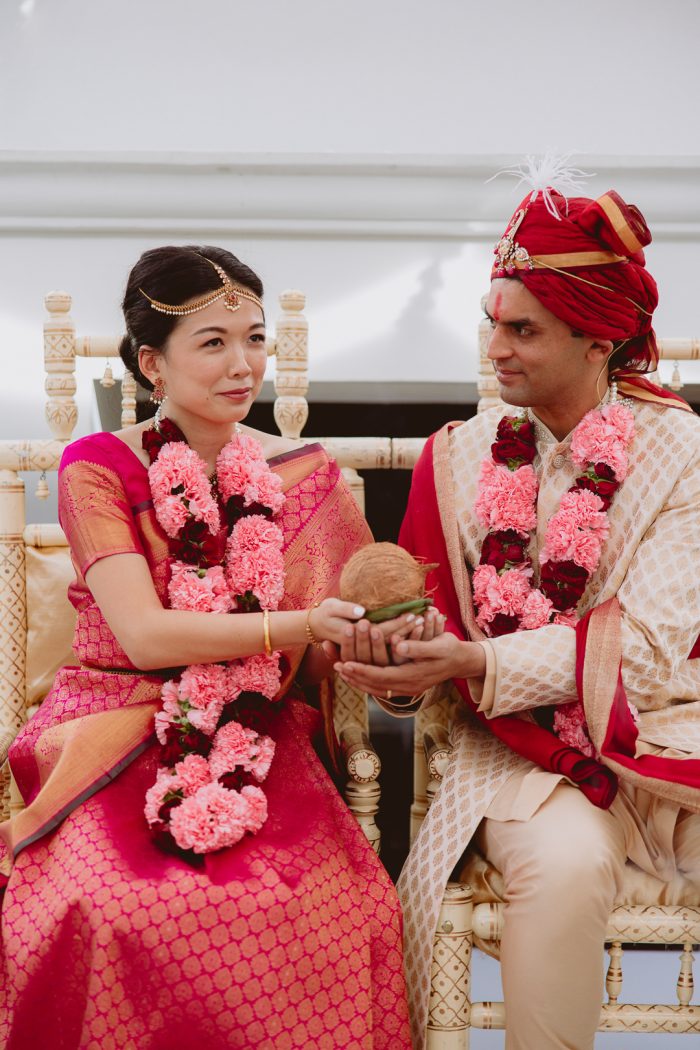 Honoring Tradition And Immersing In The Beauty Of An Indian Ceremony
It isn't easy to choose just one moment since there are so many memorable ones. However, I particularly enjoyed the ceremony as it was my first experience attending an Indian wedding. Participating in all the traditional rituals was exciting and filled with anticipation, not knowing what would happen next.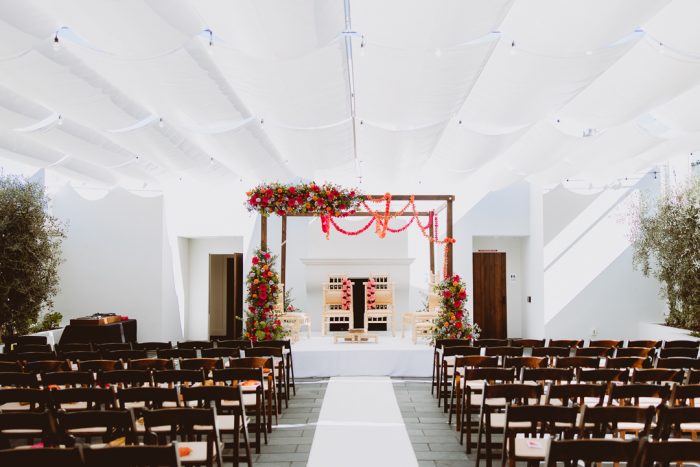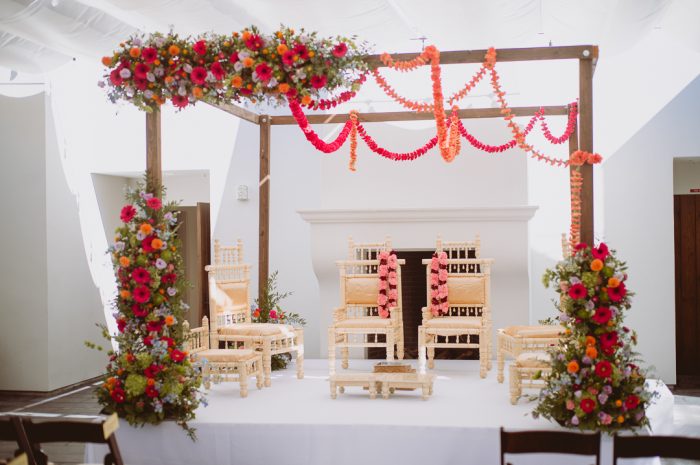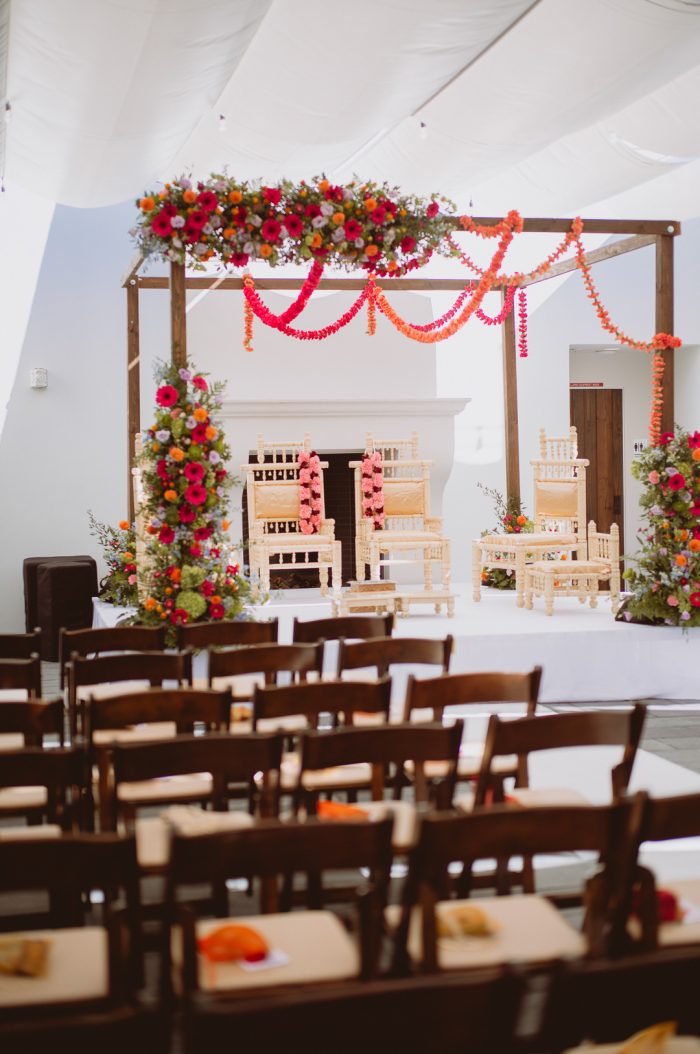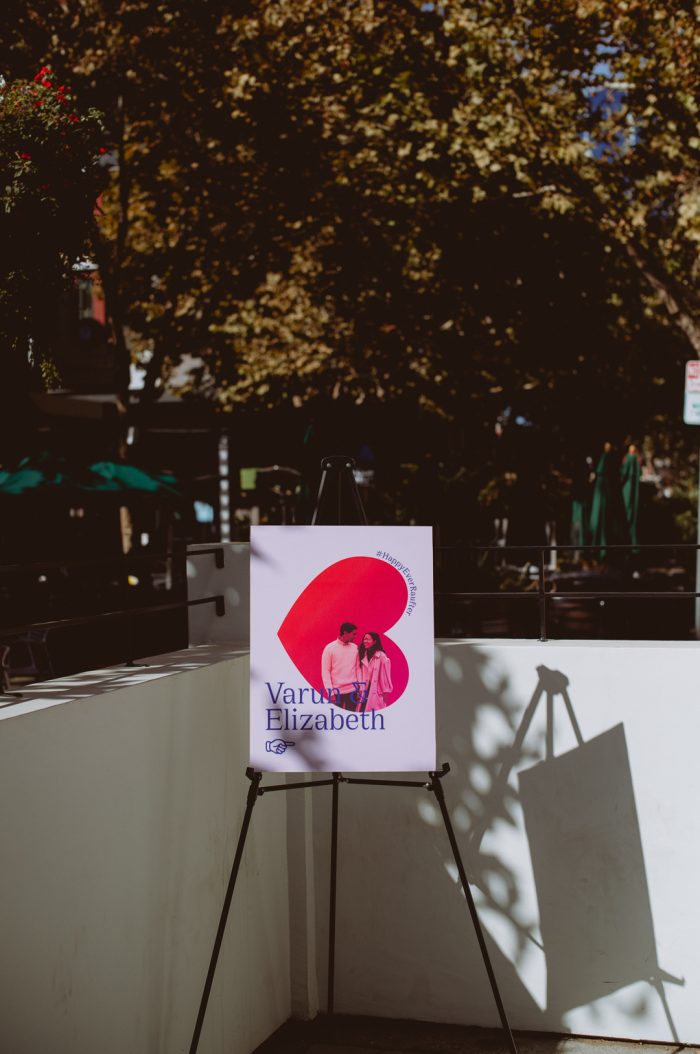 Fashionably Unique: A Vibrant Bridal Style And Colorful Wedding Party
I'm really happy I could wear a gown by Alexander McQueen, my all-time favorite fashion designer, for our wedding! I wore holographic pink Louboutin heels with the dress to match the theme. I wanted my bridal party to have a colorful look instead of everyone wearing the same color. So, I made a mood board and gave each of my friends a different color palette to work with.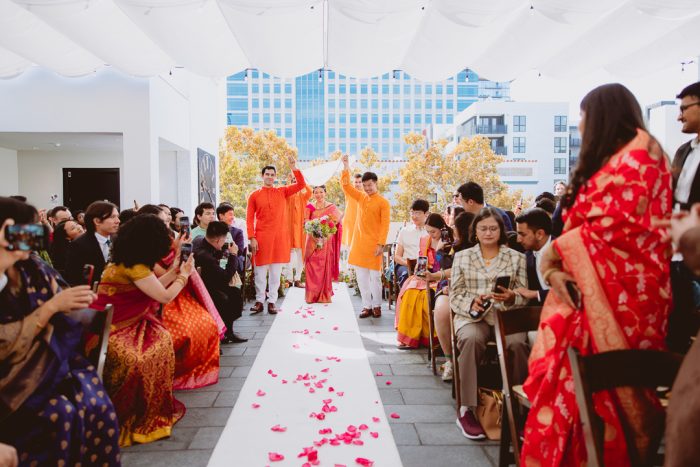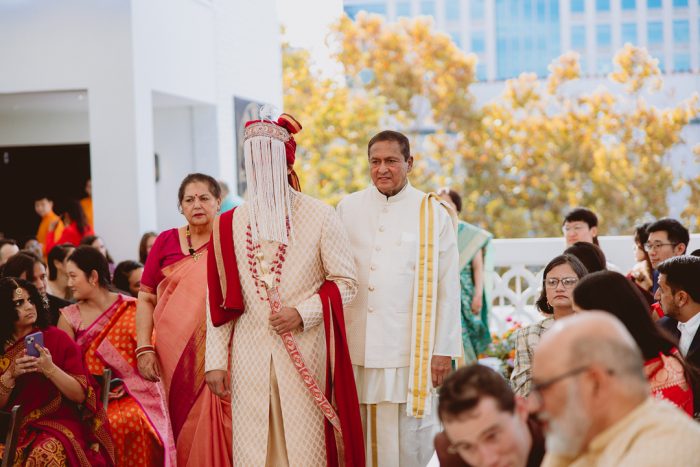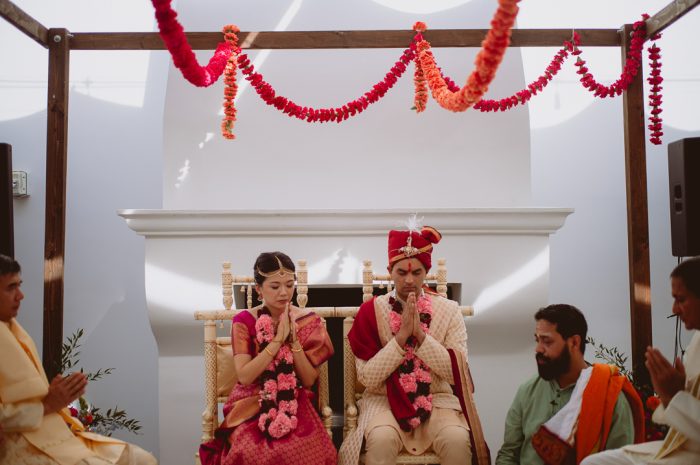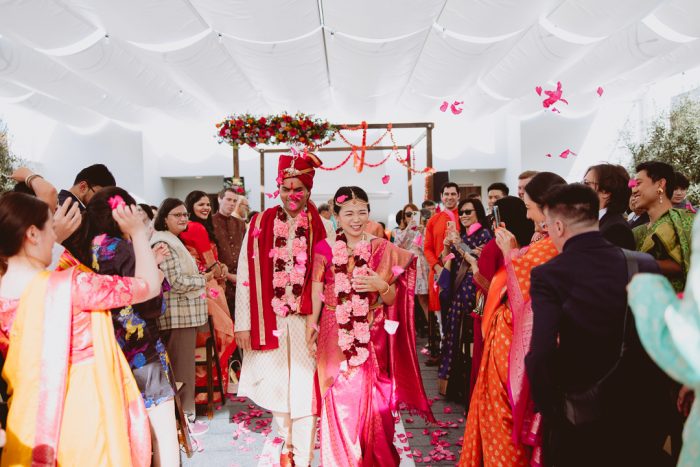 From Design Pro To DIY: Crafting Personalized Wedding Materials
I took on the task of designing all the digital and print materials myself. Since I work as a digital product designer during the day, this project served as a refreshing and enjoyable break from my regular work routine.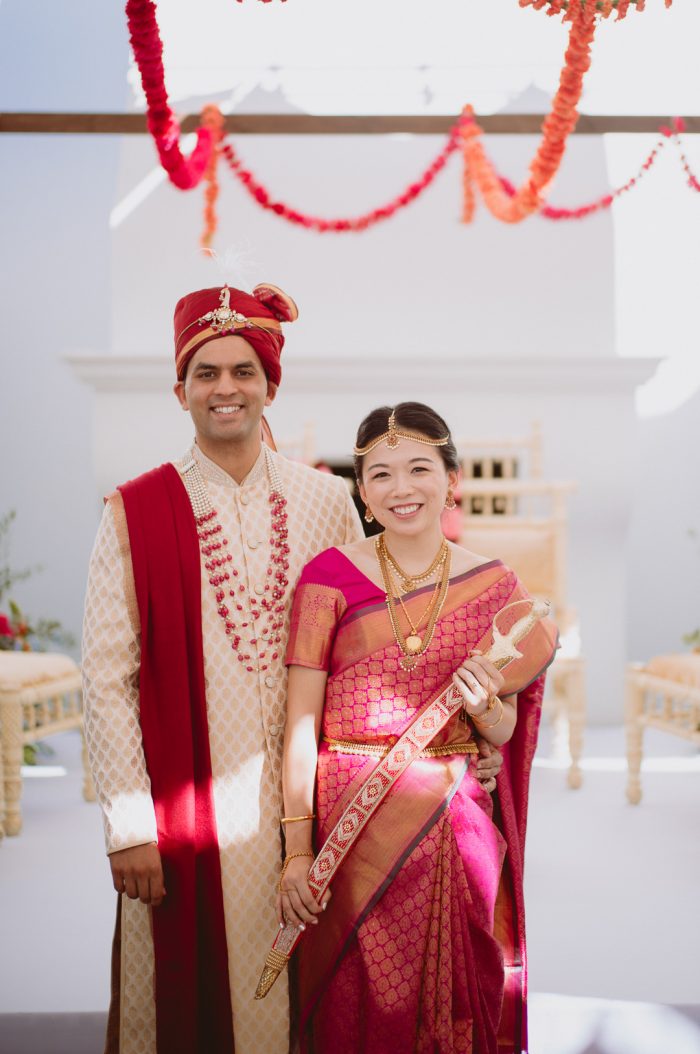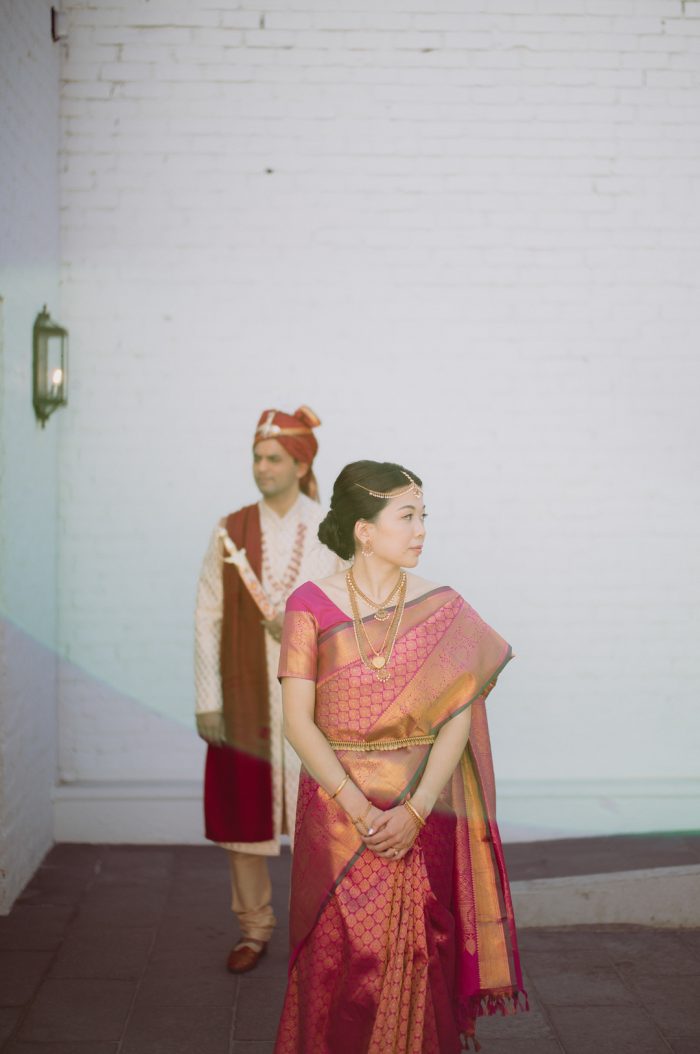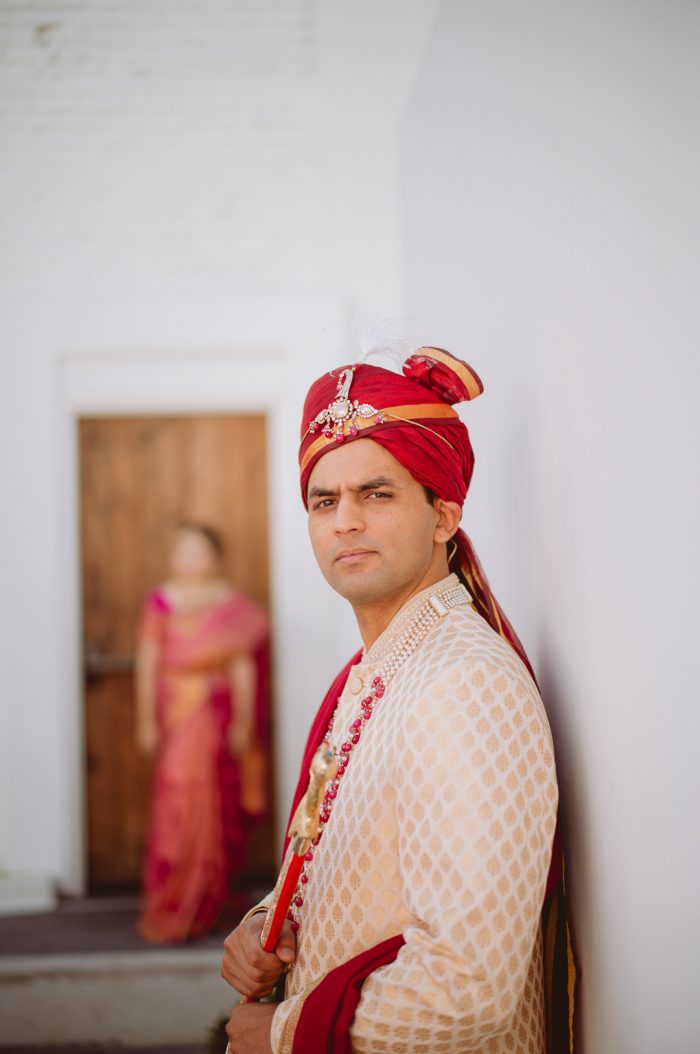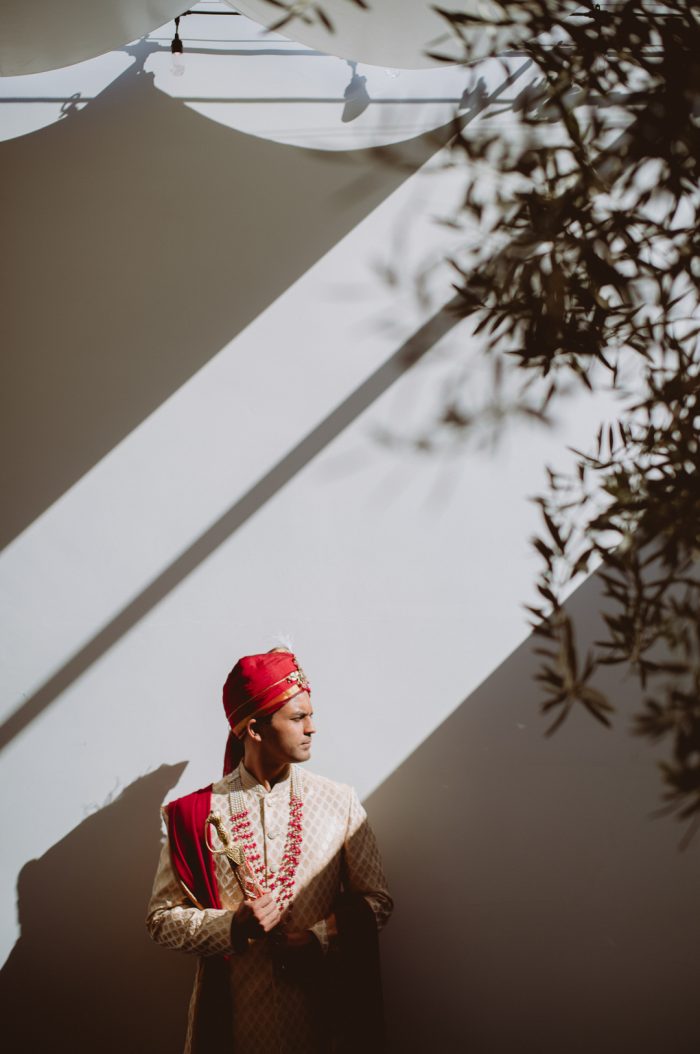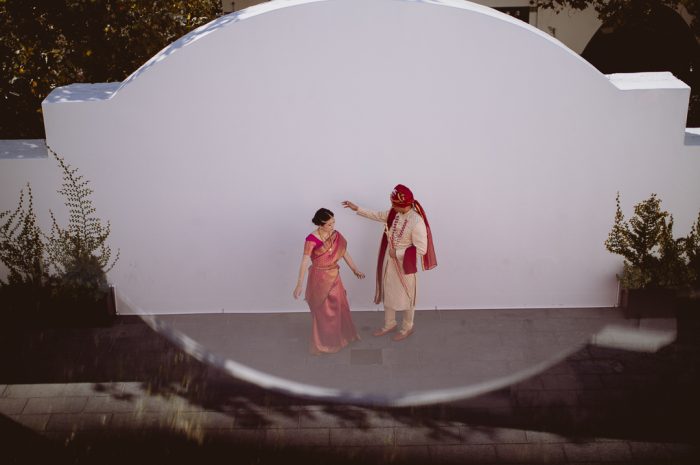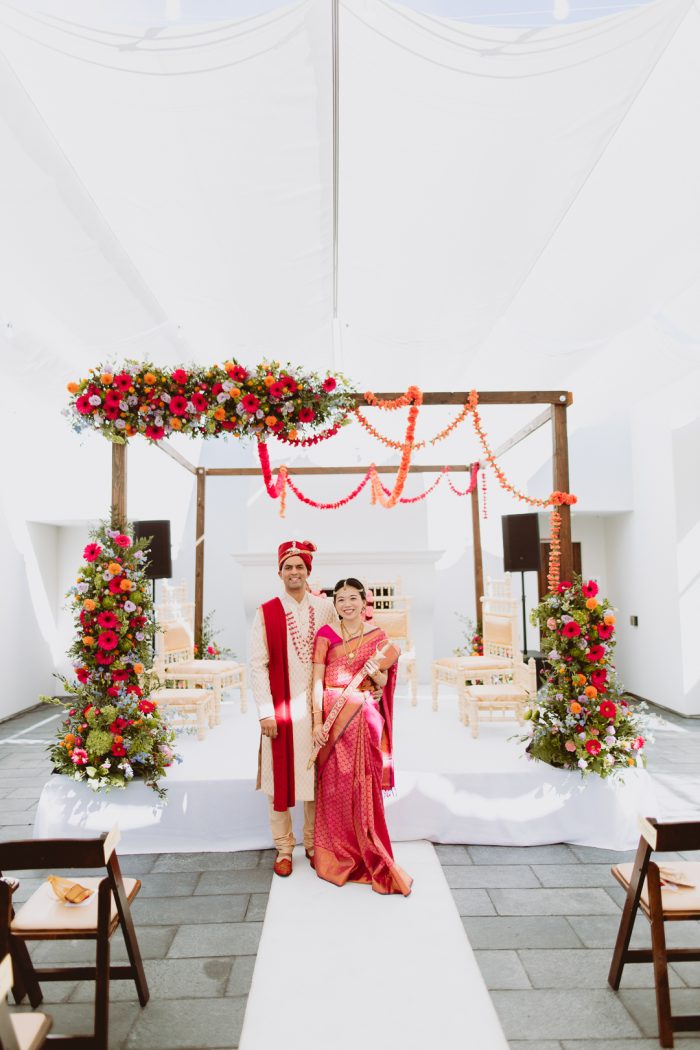 A Fusion Of Indian Food And Dim Sum Delights
To celebrate both cultures, we blended Indian food and dim sum for our reception. It was a delightful combination that represented our diverse backgrounds. During the cocktail hour, we also arranged for our favorite tea shop to provide catering, adding a personal touch to the event.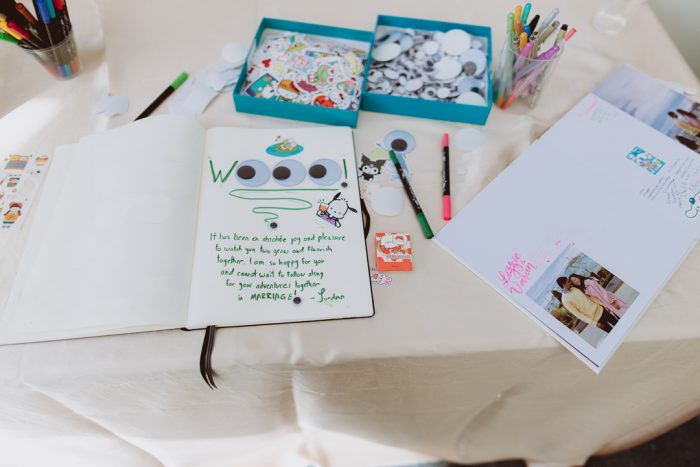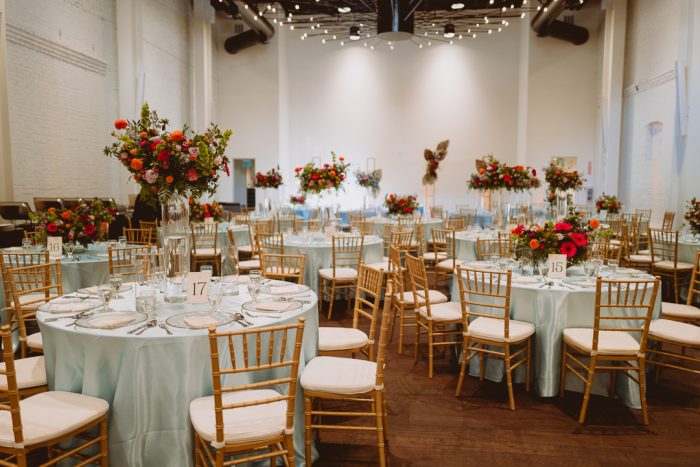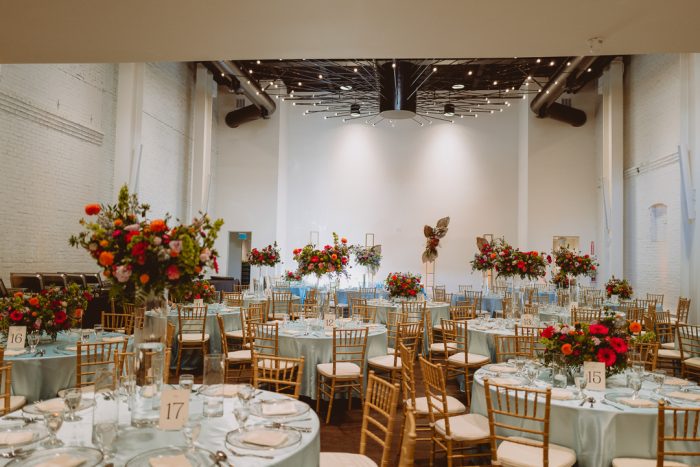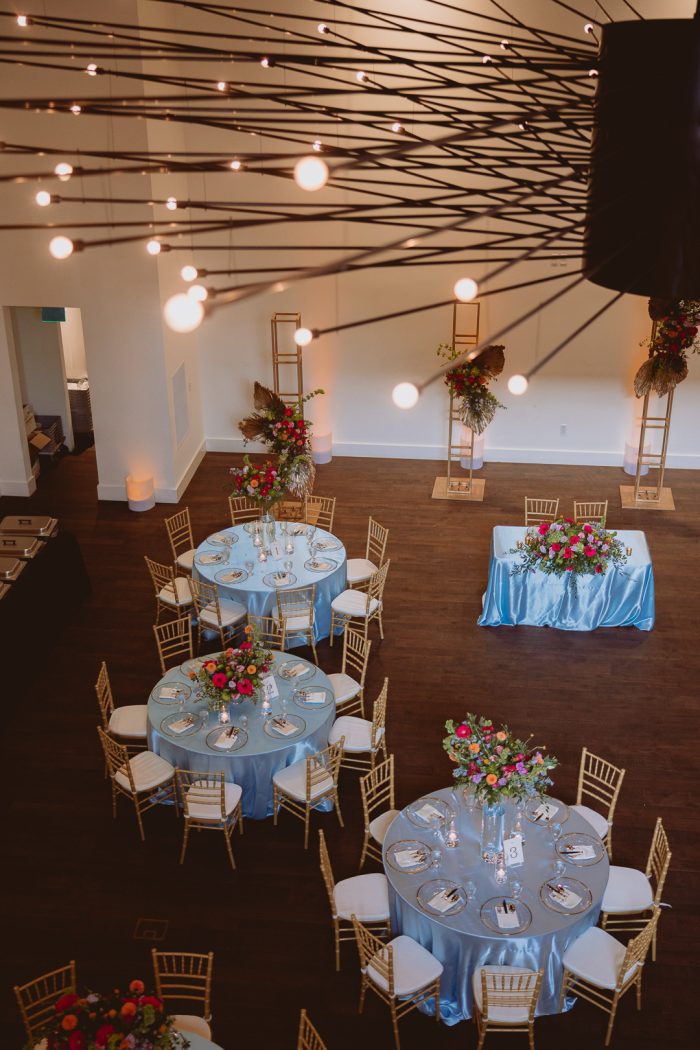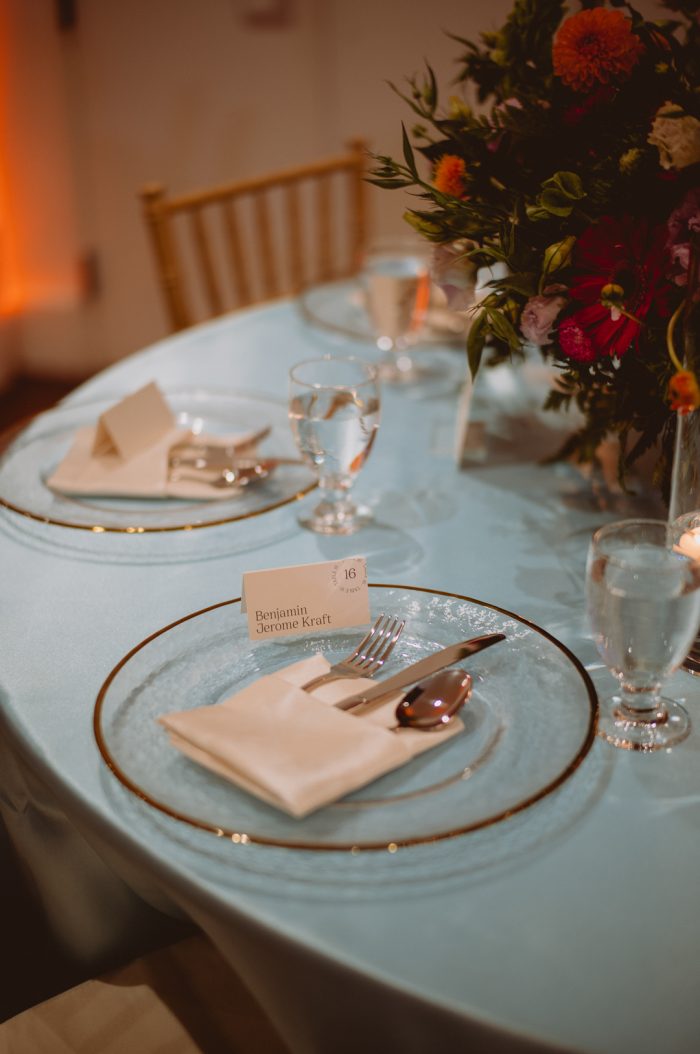 Finding Balance During Wedding Planning By Taking Breaks And Pacing Yourself
Remember to take breaks. You don't have to dedicate every second of the 9-12 months before your wedding to planning. There is ample time to ensure all the details are perfect. It's essential to find moments to relax and recharge during the process.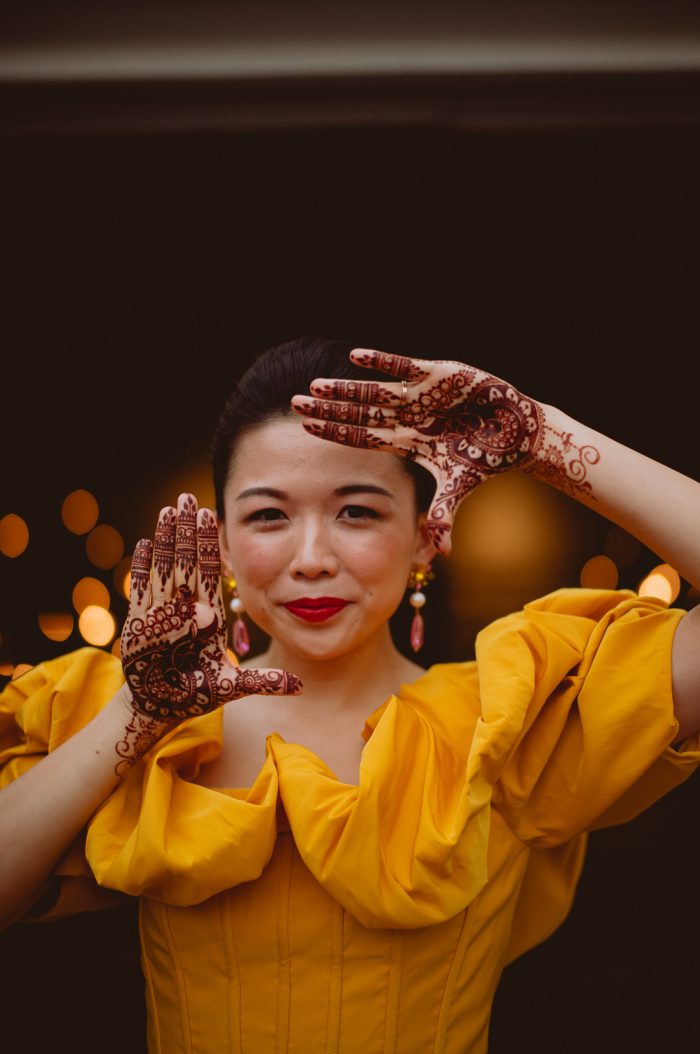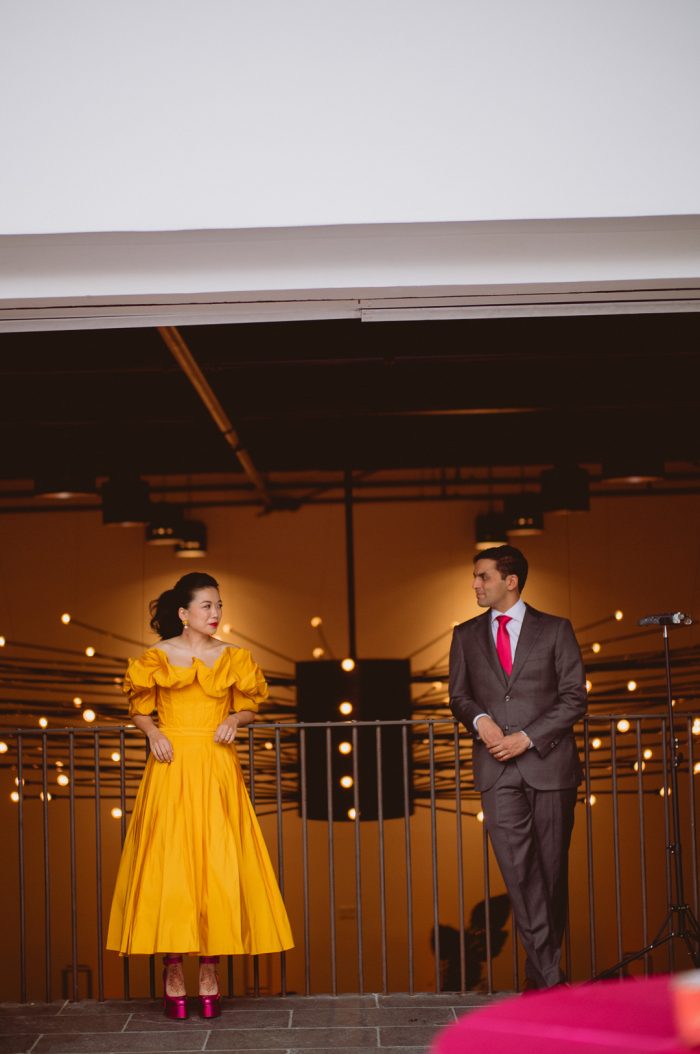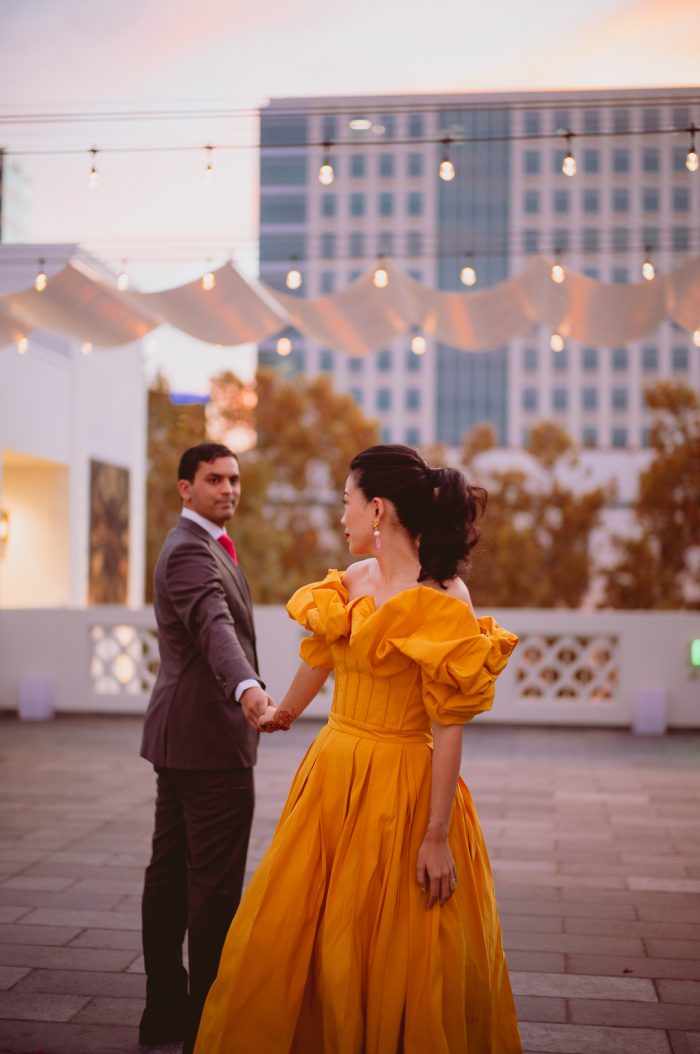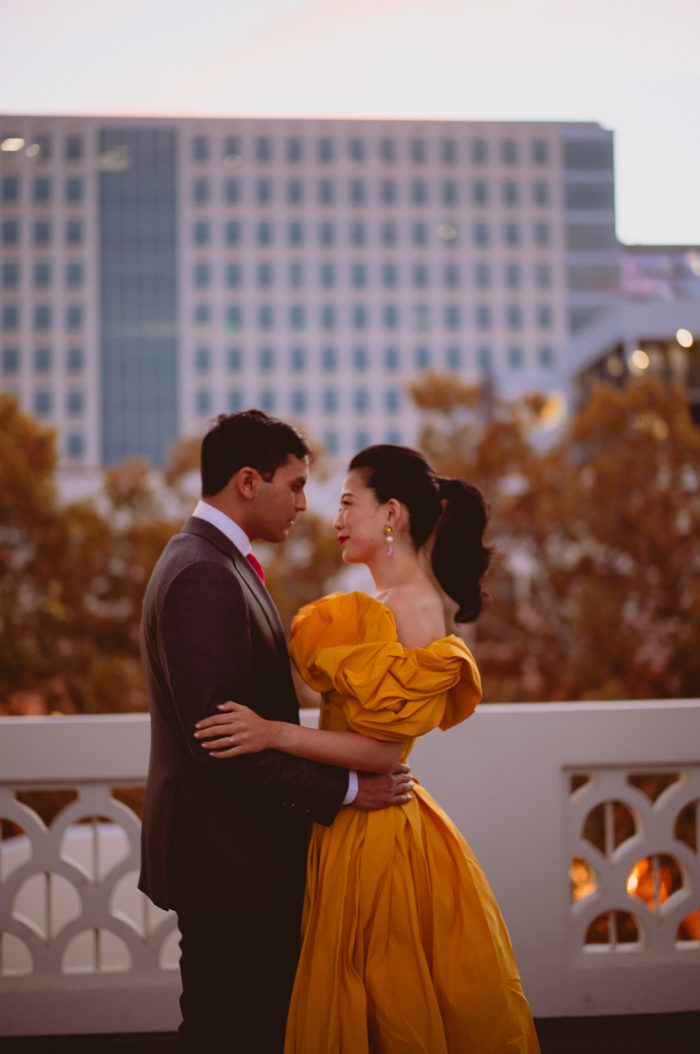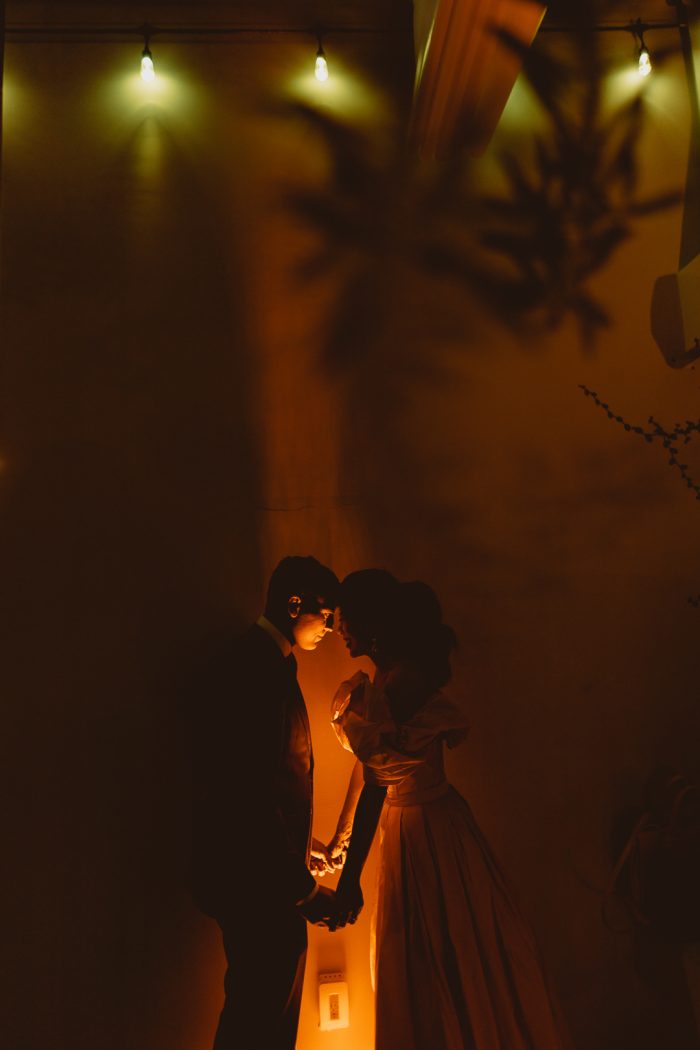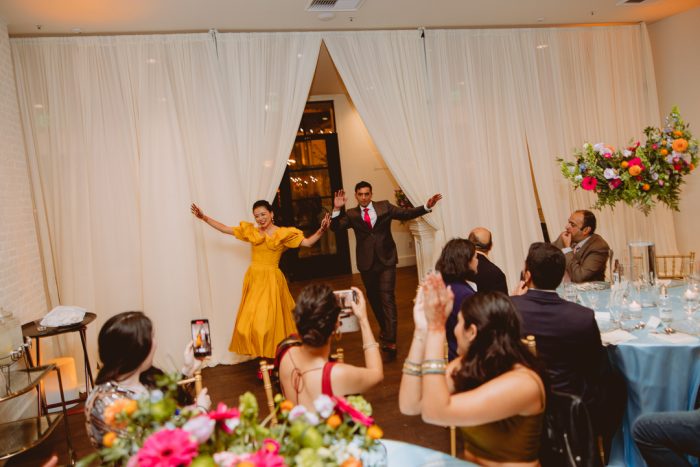 Congratulations to Elizabeth and Varun on their colorfully modern Blanco Urban Venue wedding. A big thank you goes to Junebug member Teri B for expertly capturing the heartfelt moments and stunning details that bring their love story to life. To see more of her talent, check out her profile in our directory of the world's best wedding photographers.
When creating a wedding that truly reflects your individuality, it's crucial to understand the importance of infusing your unique style and vision into the celebration. But accomplishing this task requires more than just personal inspiration. Having an experienced team of professionals by your side is essential, who can bring all the elements together seamlessly. With their expertise and guidance, anything is possible!