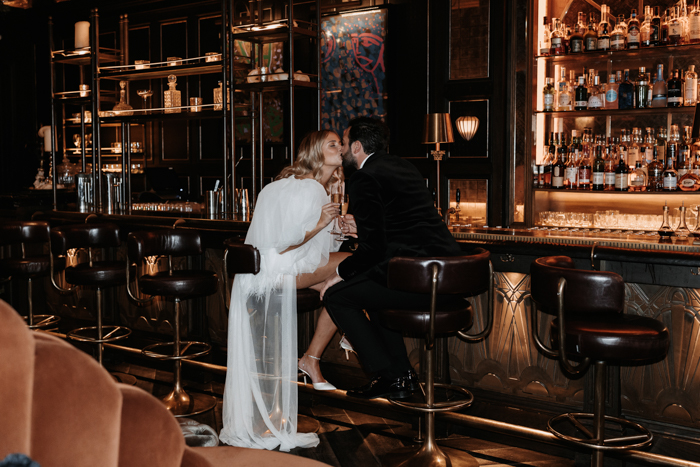 Lottie and Taylor shared a vision for their wedding: a small, city-chic celebration infused with the enchantment of the Christmas season. Despite the tight time frame of three months, they wholeheartedly dedicated themselves to planning every detail. The ultimate goal was to create an intimate atmosphere, surrounded exclusively by their core family and closest friends, who held a special place in their hearts. And their Spring Restaurant wedding perfectly embodied this—a heartfelt and purposeful celebration filled with warmth and love.
The couple exchanged their vows in the breathtaking Fitzrovia Chapel, a 19th-century architectural masterpiece steeped in history and Gothic charm. After their heartfelt ceremony, they proceeded to their restaurant venue for a sleek and sophisticated reception. With minimal decor and floral arrangements, all attention was focused on the newlyweds, highlighting their profound love and connection on this special day. In addition to the remarkable setting, the couple's fashion choices added an extra touch of elegance. The bride showcased two distinct looks—a long white gown with a stunning cape for a classic touch during the chapel ceremony. Later, she changed into a short feathered mini dress, ready to dance the night away in style.
If you are inspired by modern, understated elegance with a touch of sophistication, the stunning photos captured by Junebug member Lynn Shapiro will surely captivate your imagination. Scroll down to feast your eyes on this restaurant wedding inspiration, and discover how unconventional couples are embracing unique ways to tie the knot.
The Couple:
Lottie and Taylor
The Wedding:
Fitzrovia Chapel, London, England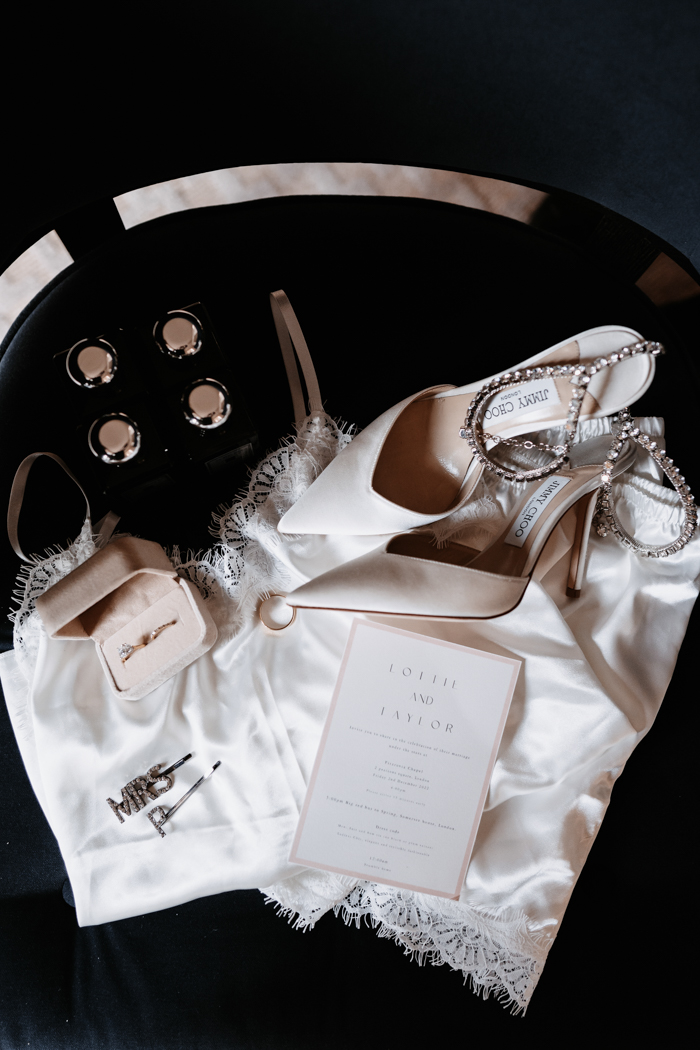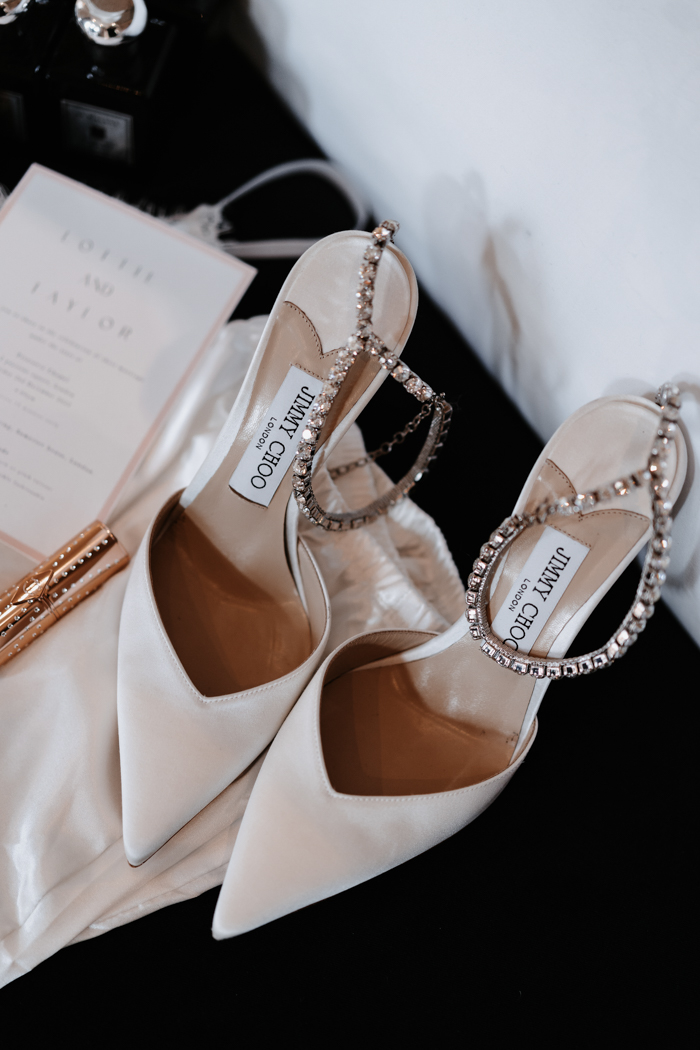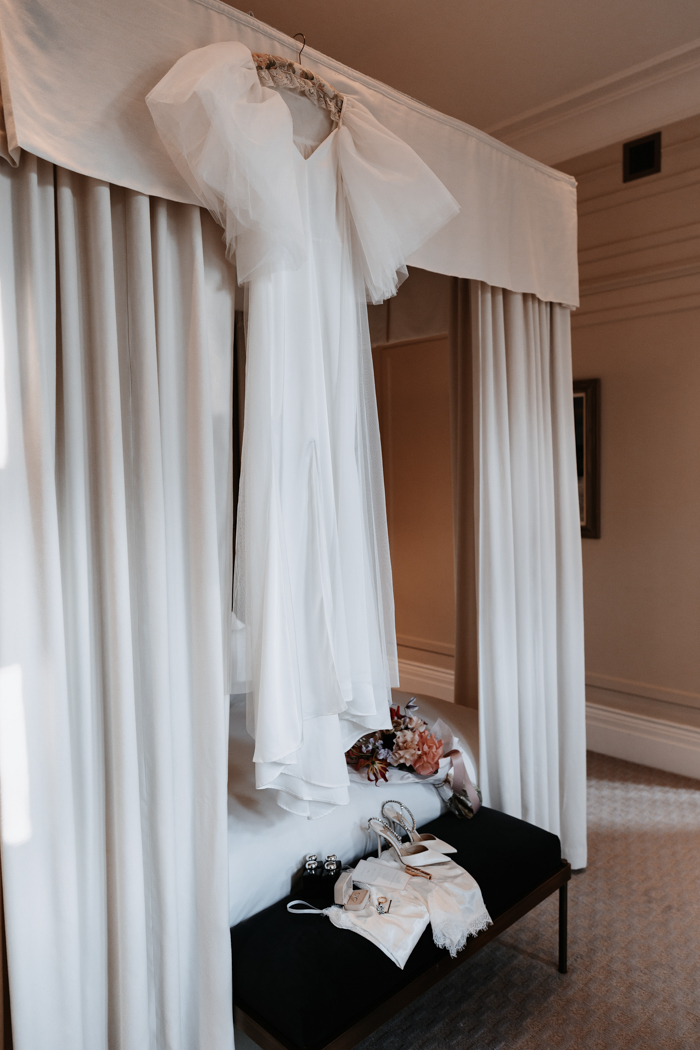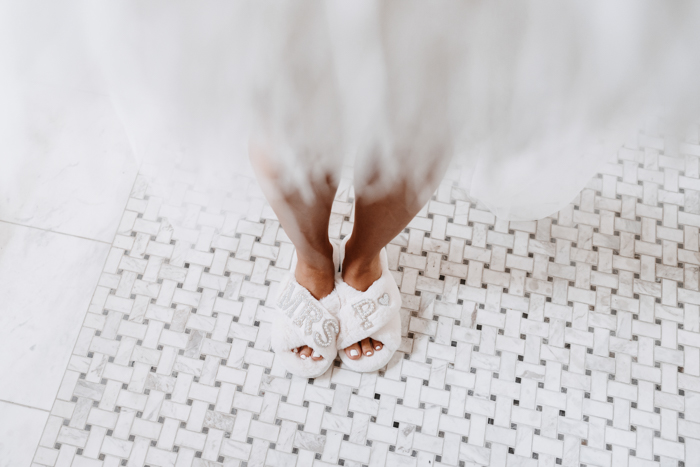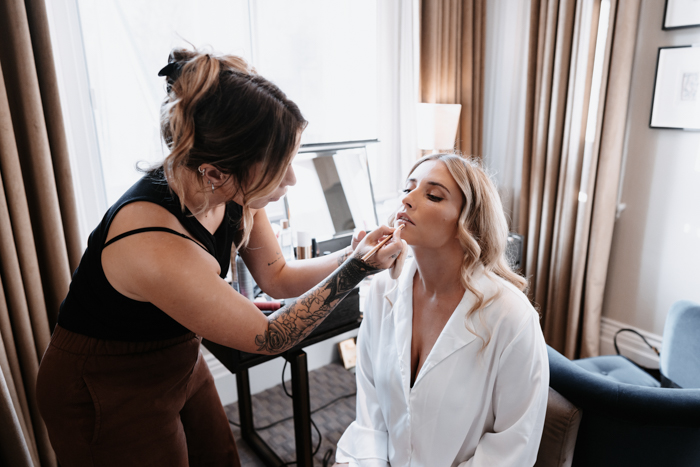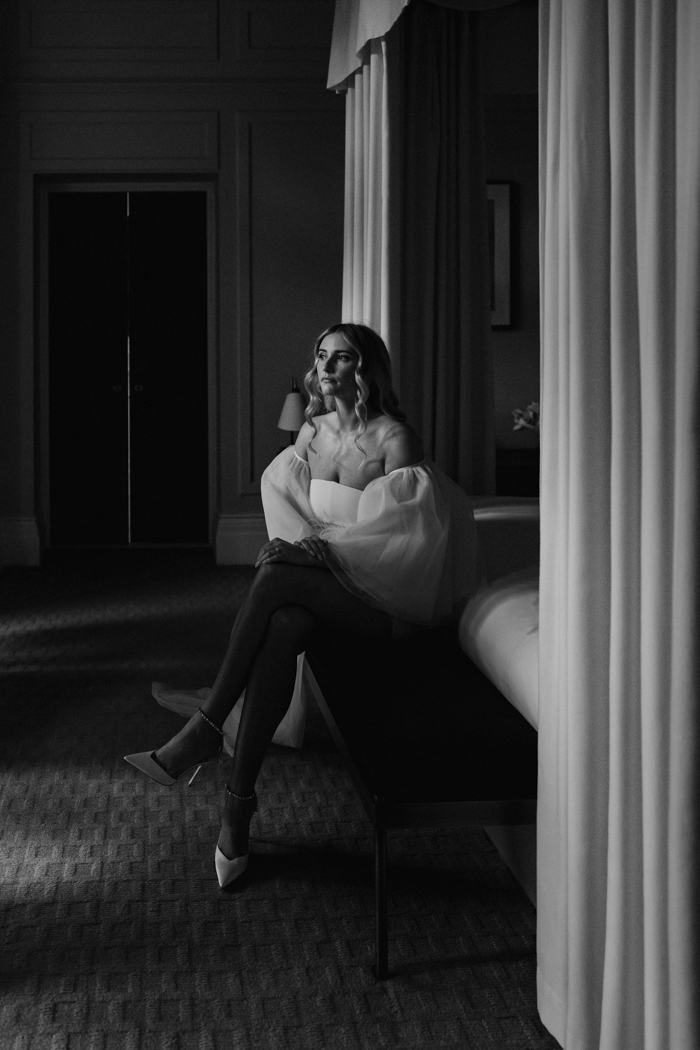 Why A Spring Restaurant Wedding
Our venue was a Spring Restaurant in Somerset House, an iconic London location. The aesthetic of the place was remarkable. With its pastel-toned decor and stunning high ceilings, it exuded elegance. Moreover, it boasted a beautiful atrium adorned with fairy lights. It was easy to imagine dancing under the magical ambiance created by those lights.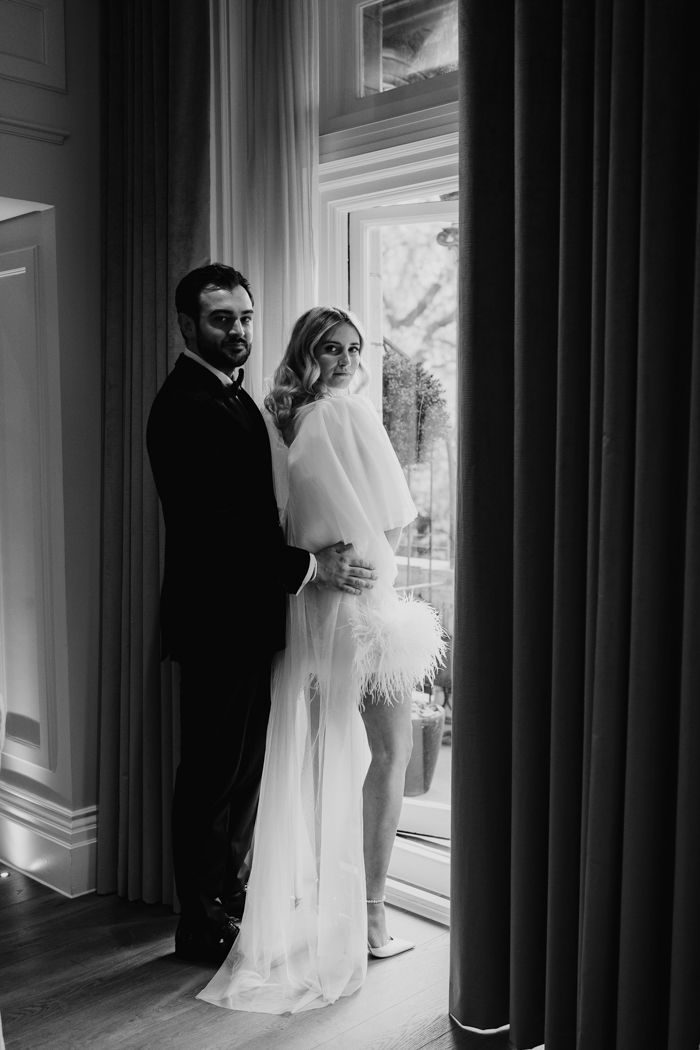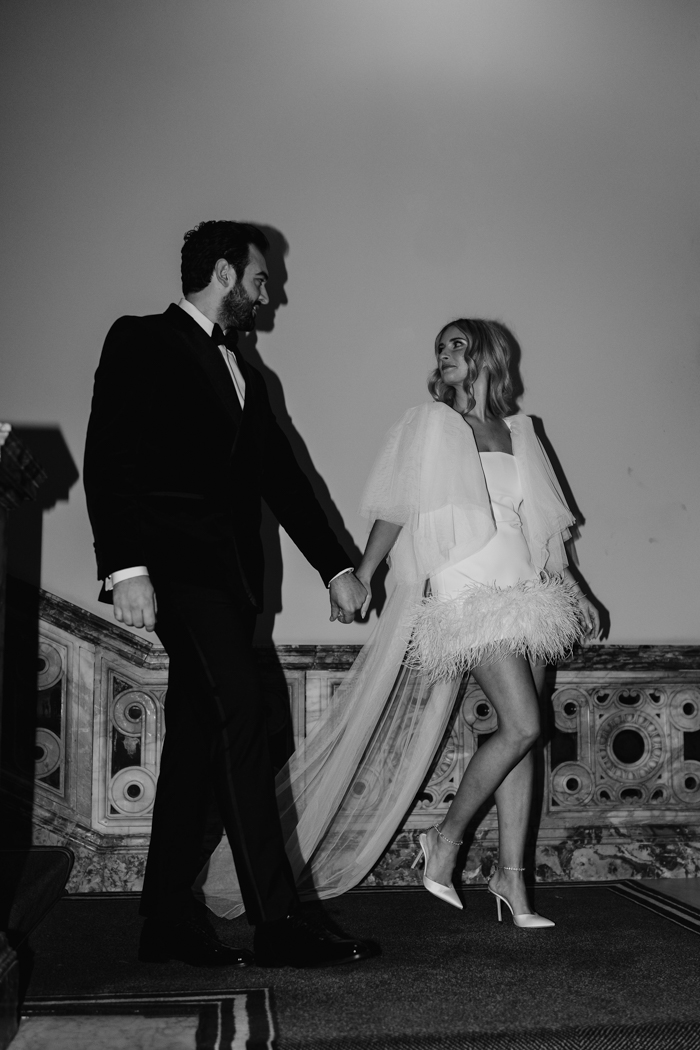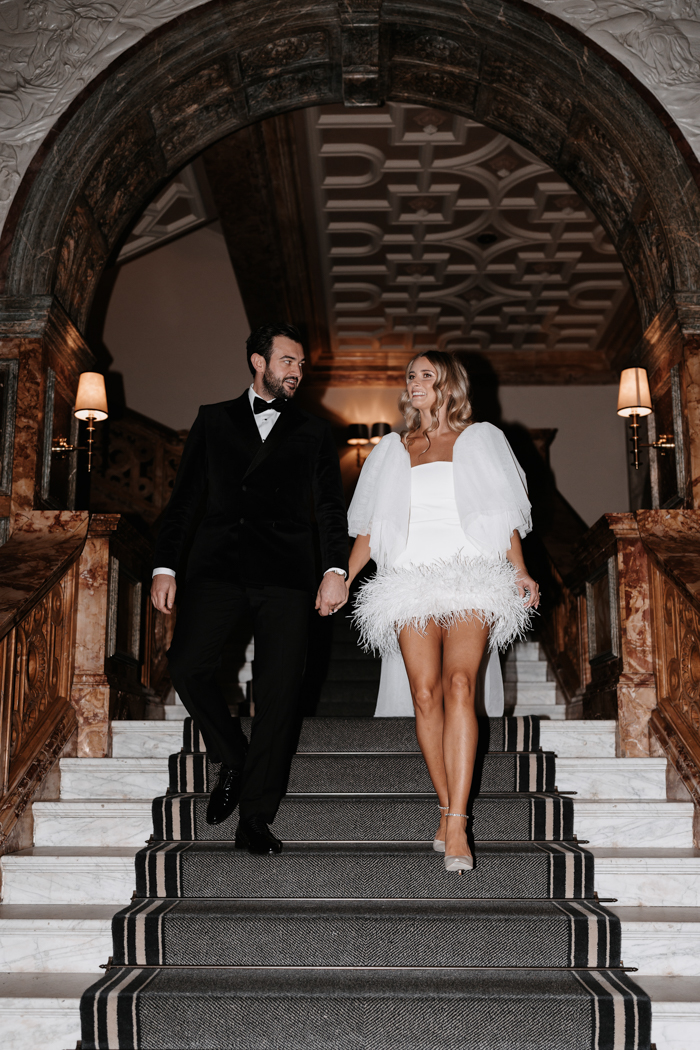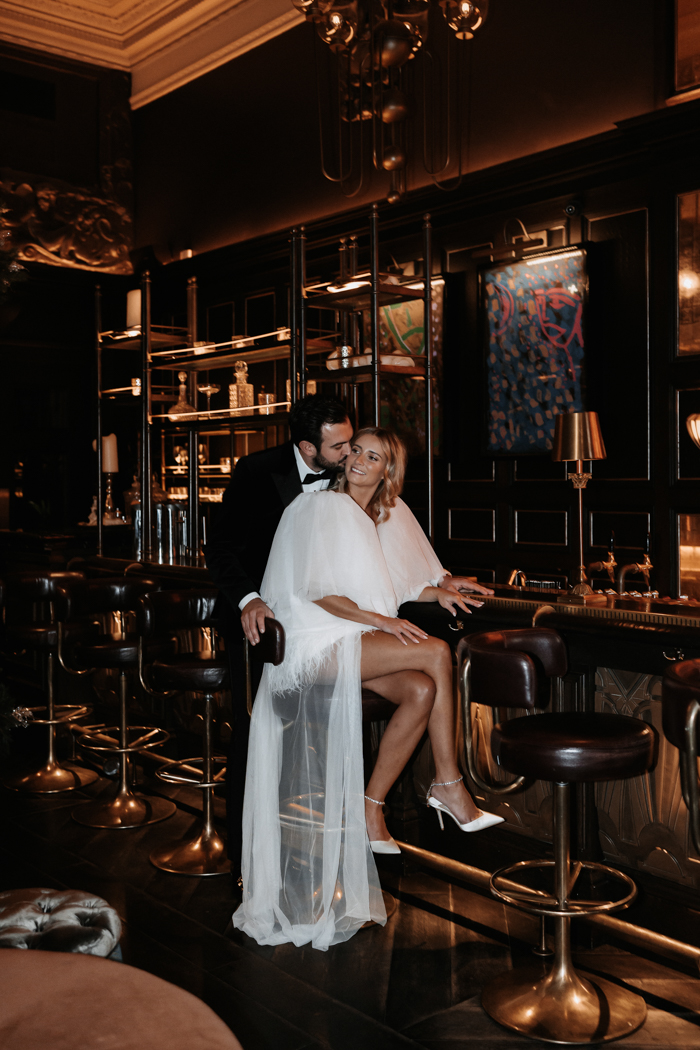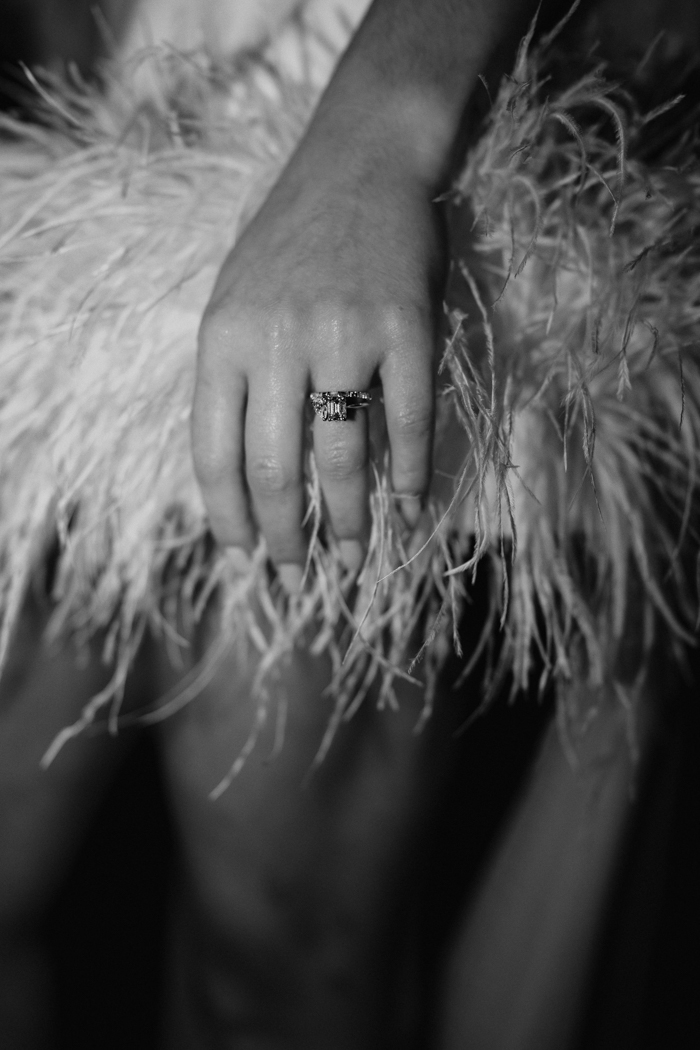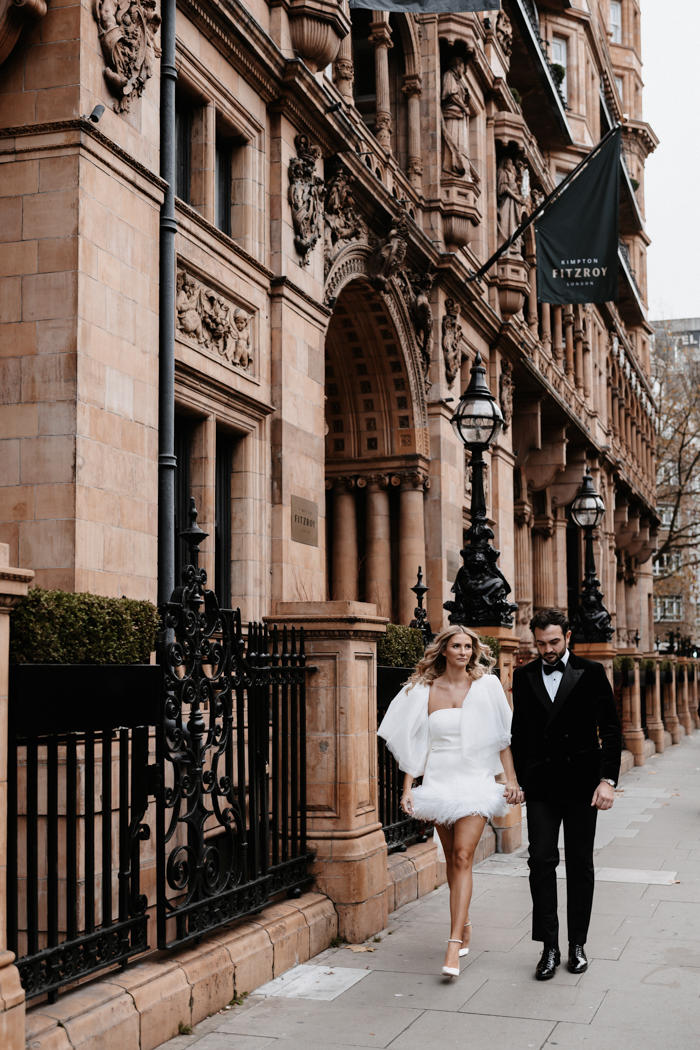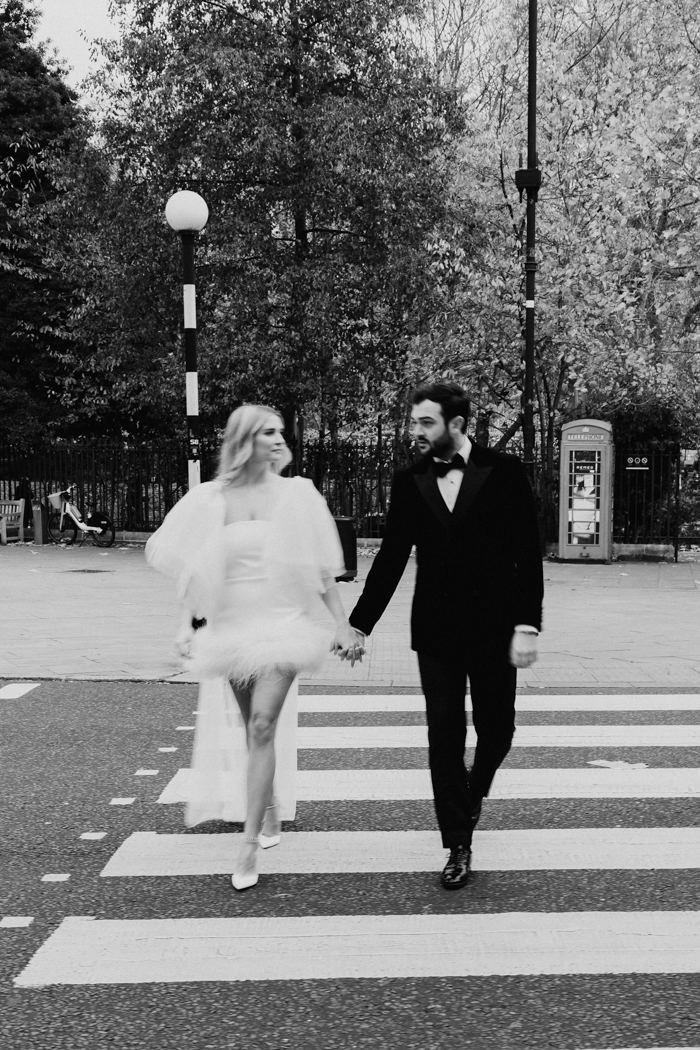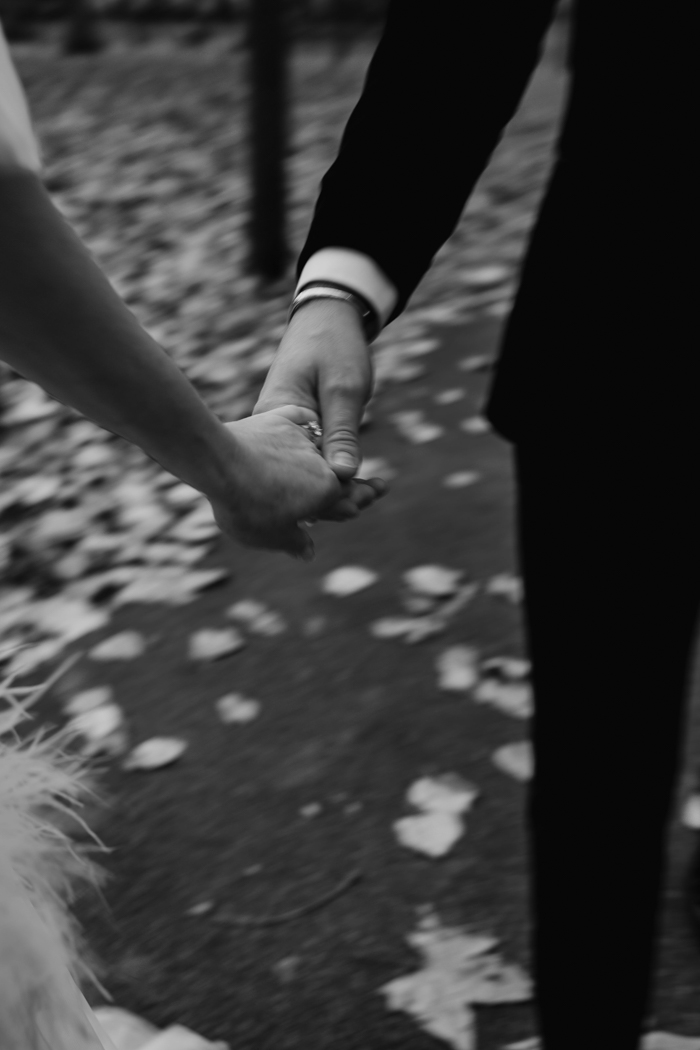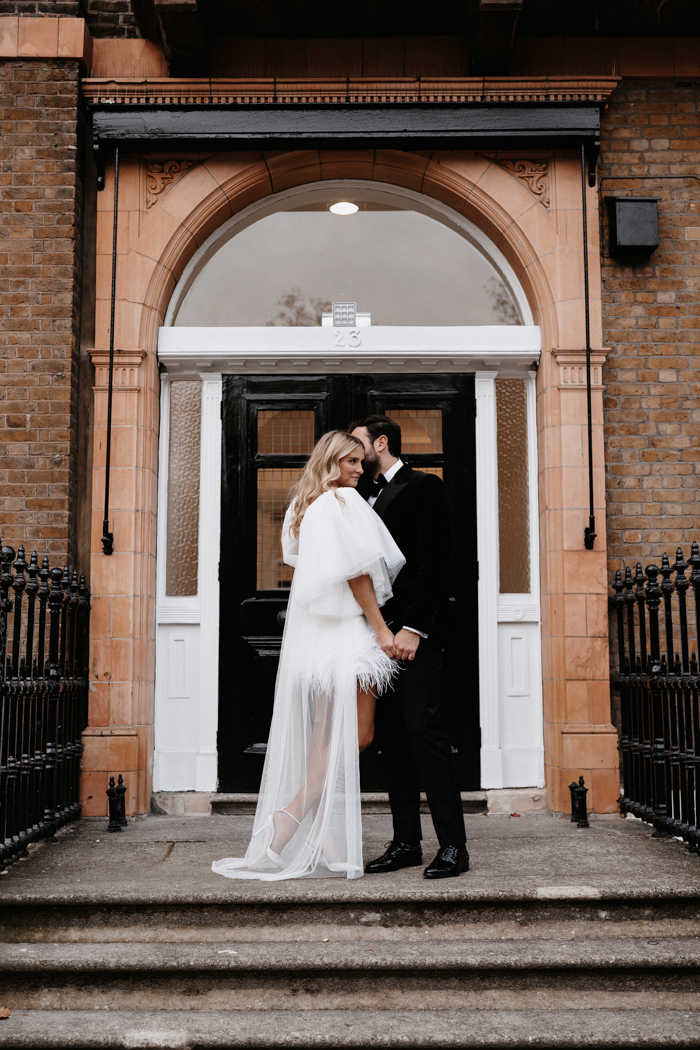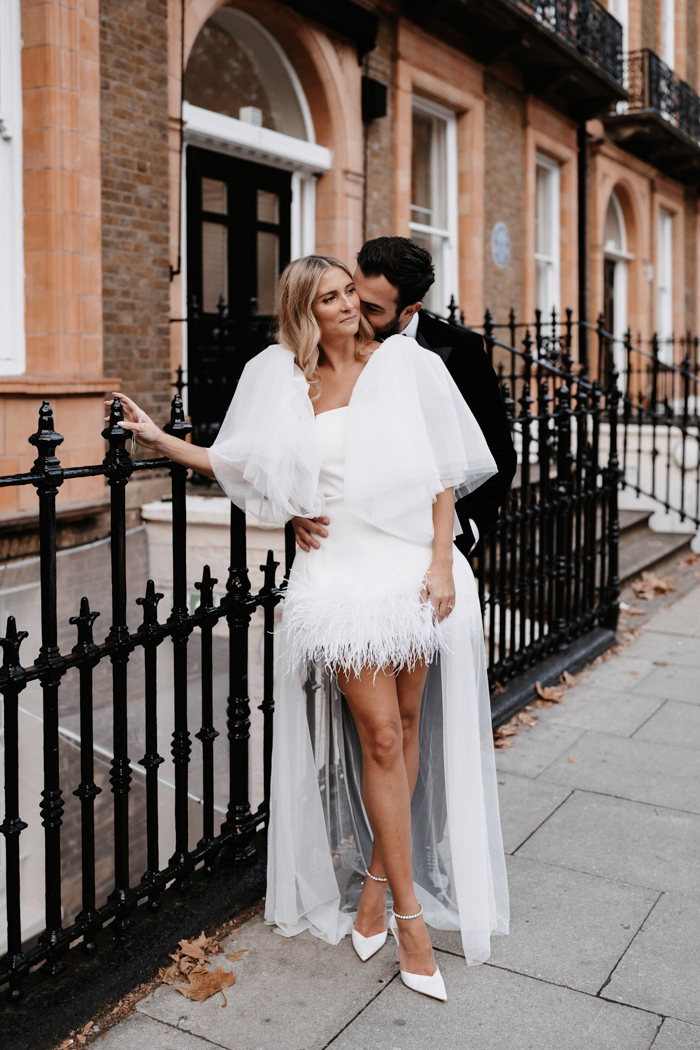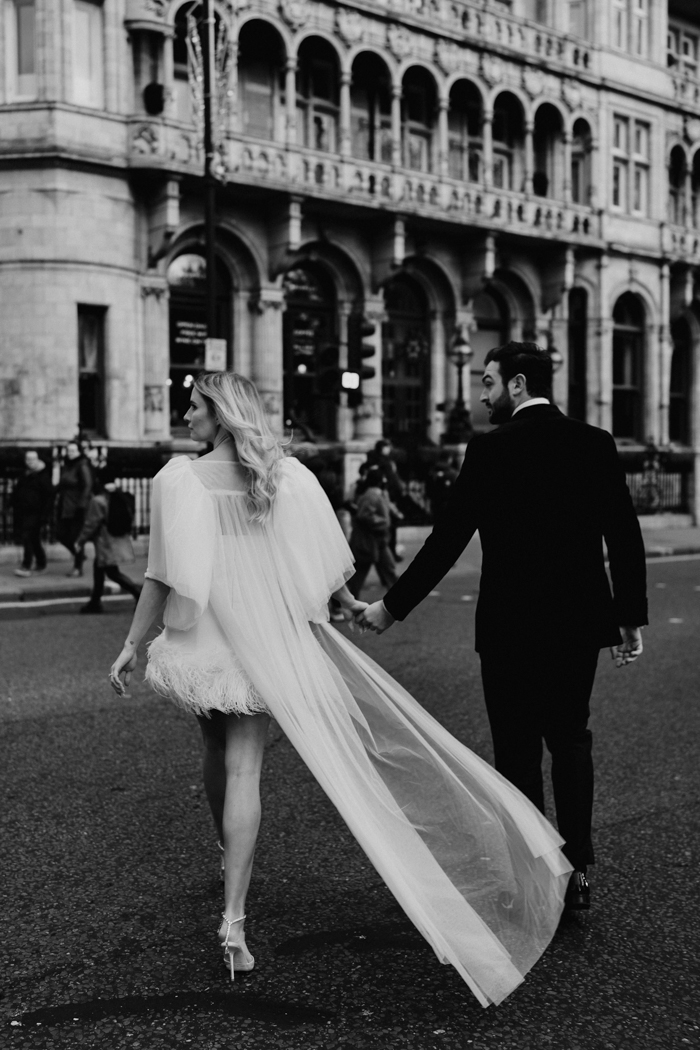 DIY Details And Unconventional Choices At Their Spring Restaurant Wedding
I took care of many DIY details for my wedding. I handled the favors, menus, place cards, and signage. Surprisingly, I even did my own hair for the special day! Planning everything so quickly without experiencing a panic attack was quite a challenge. To make it even more impressive, we managed to plan the entire wedding in just three months. Another unique aspect was that my husband and I gave speeches, which is uncommon in UK weddings.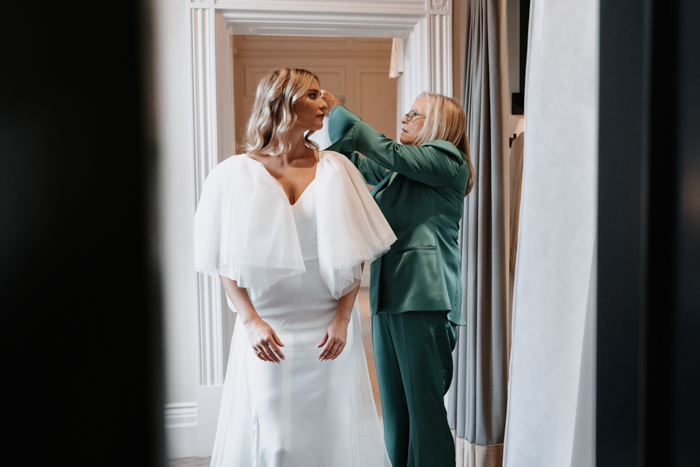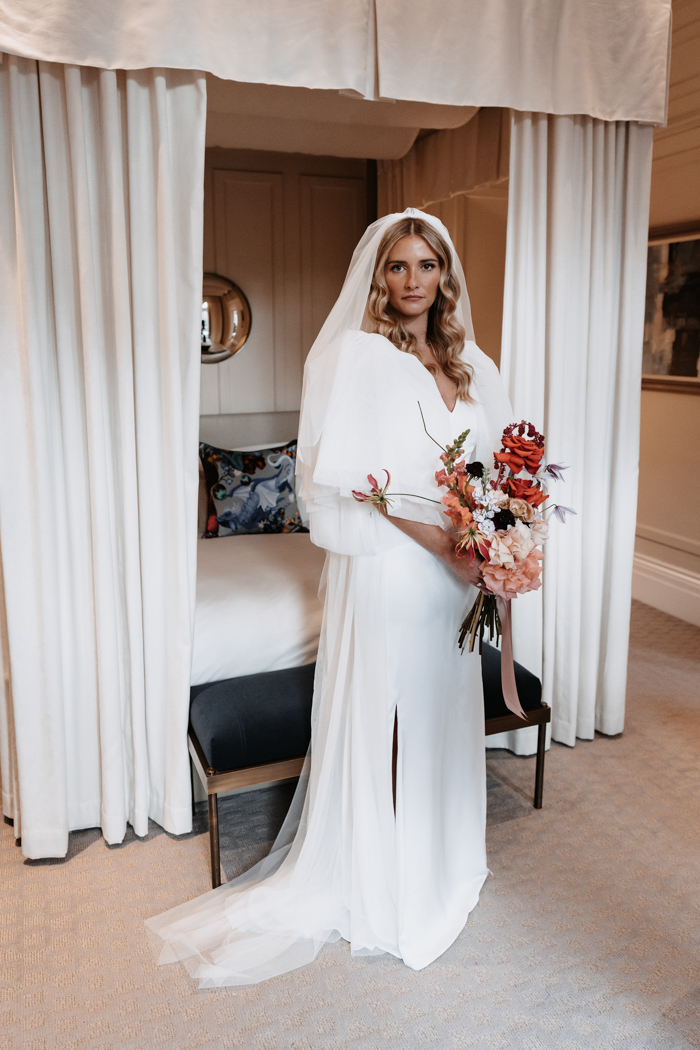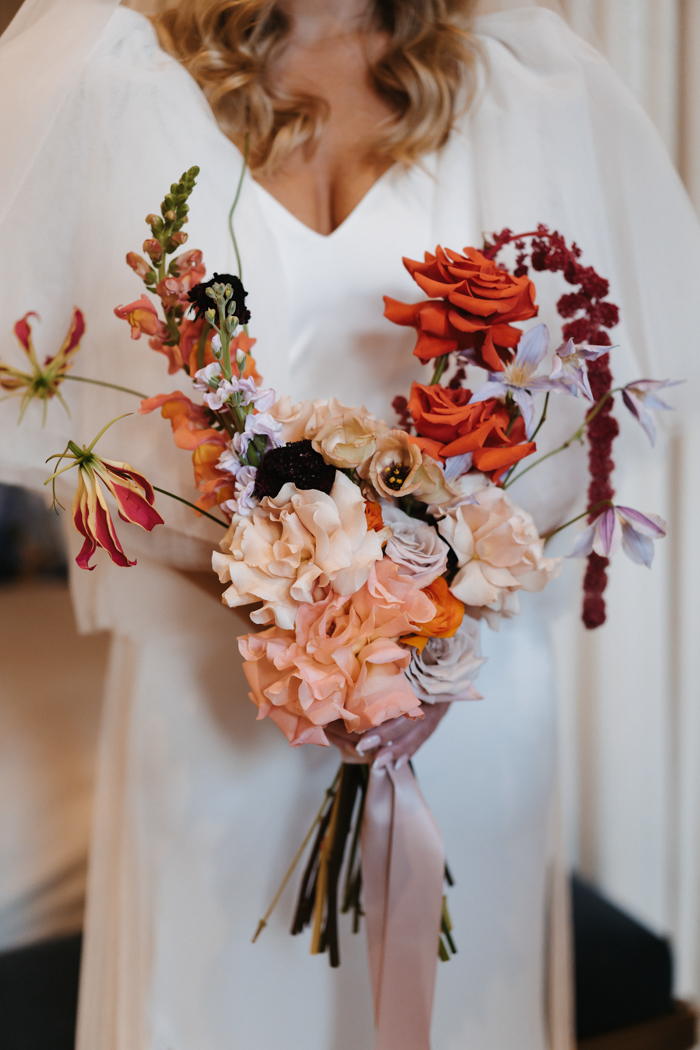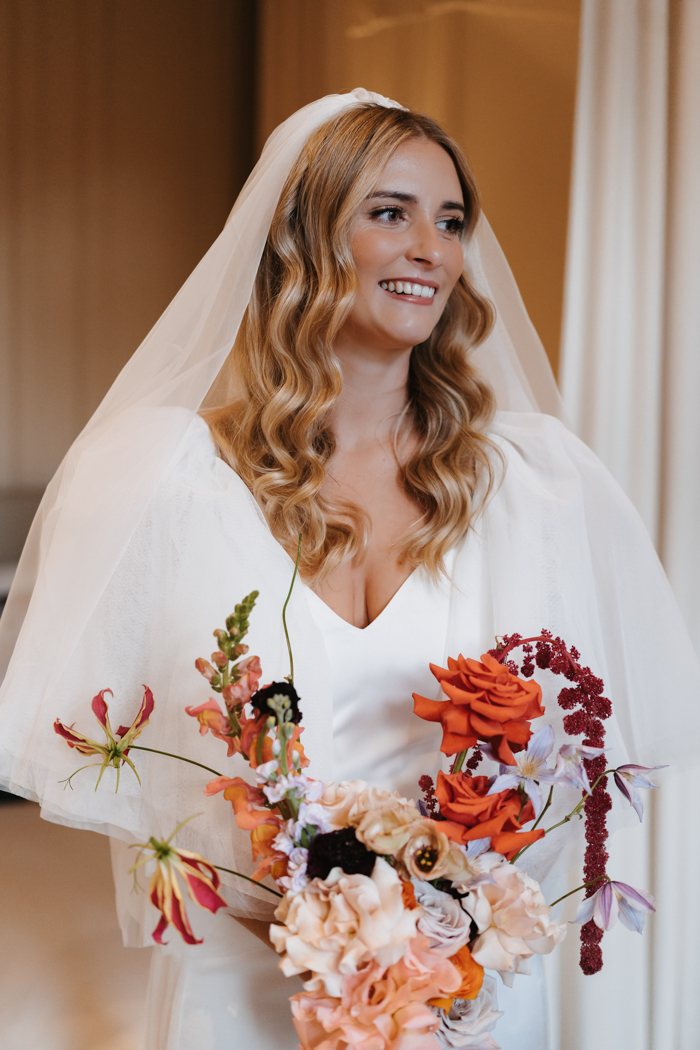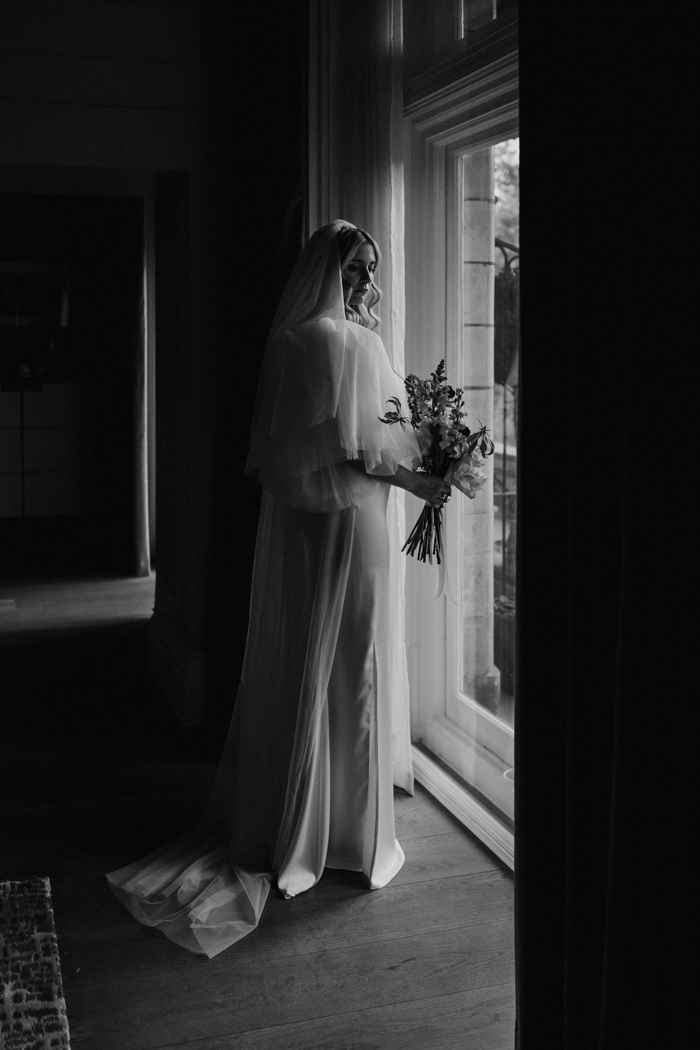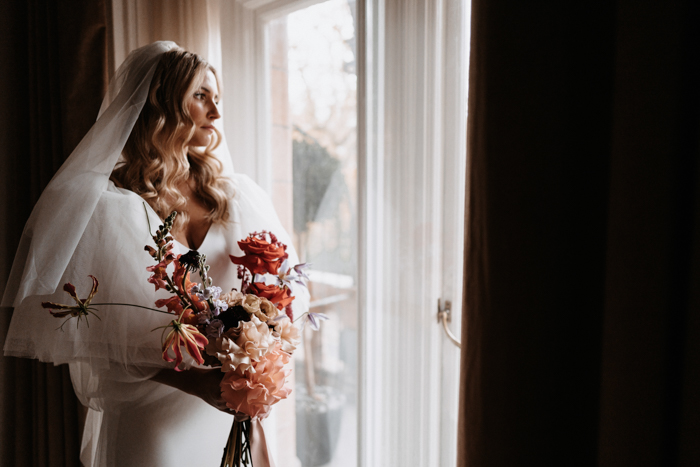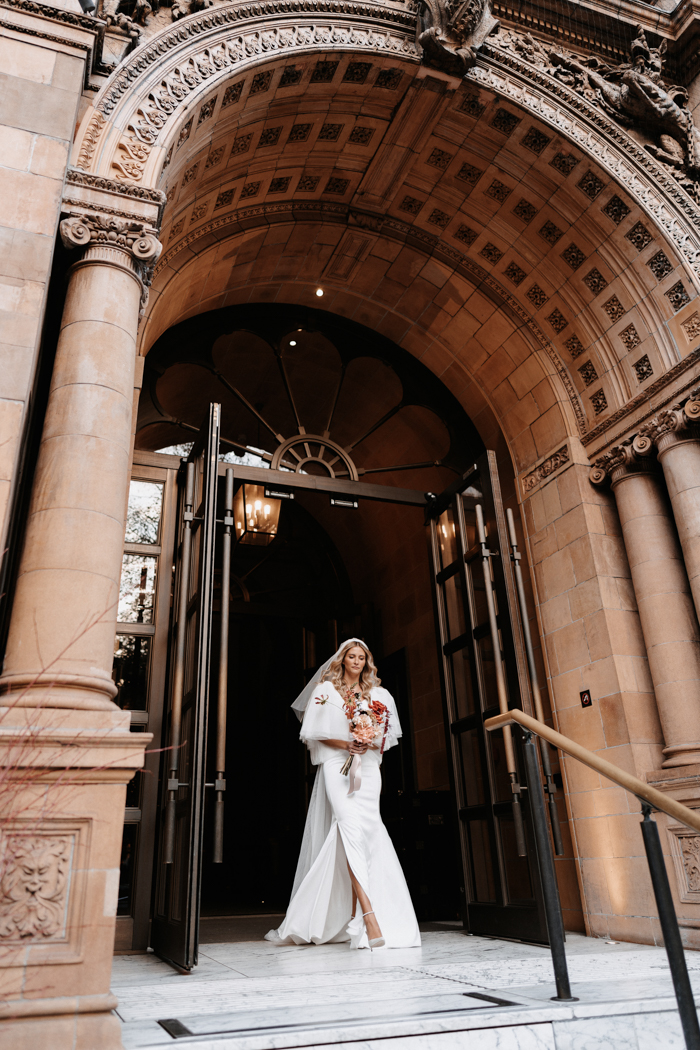 Advice On Enjoying The Big Day To The Fullest
When it comes to wedding advice, it is best to simply enjoy it. The day goes by so fast, just as quickly as it began. Remember, everything will work out, so there's no need to overthink every little detail. Most importantly, you get to marry the love of your life. Focus on the joy and excitement of the moment, and let the rest fall into place naturally.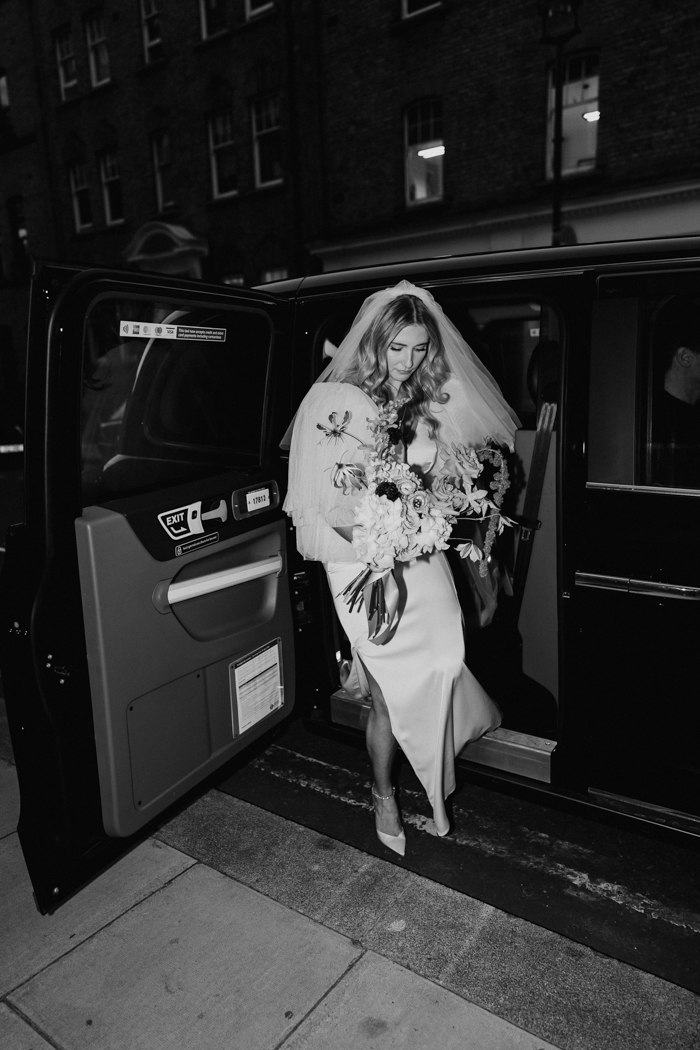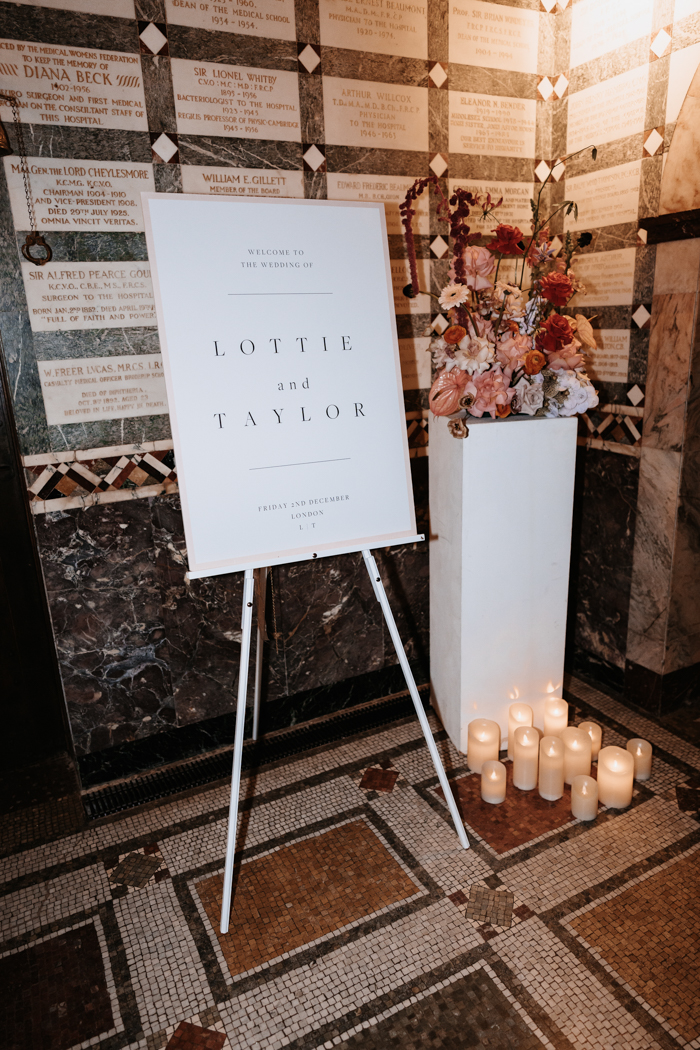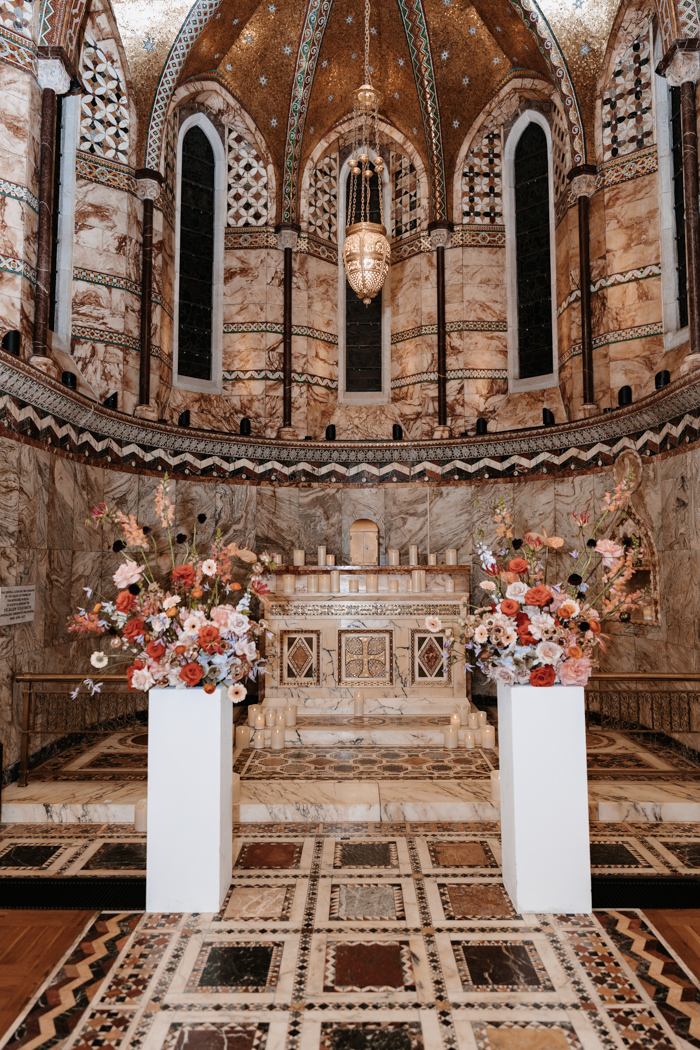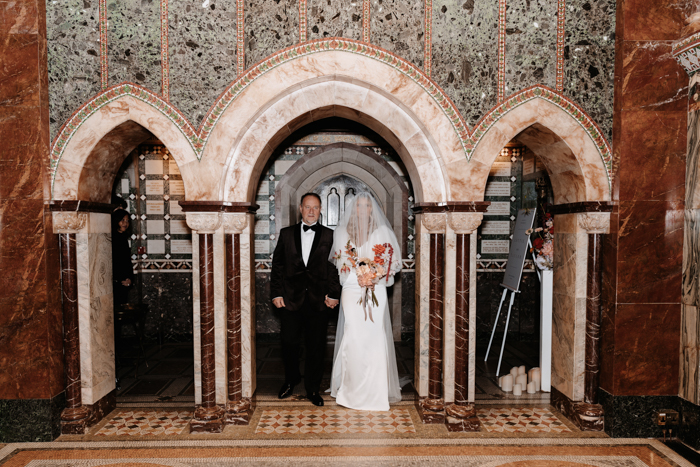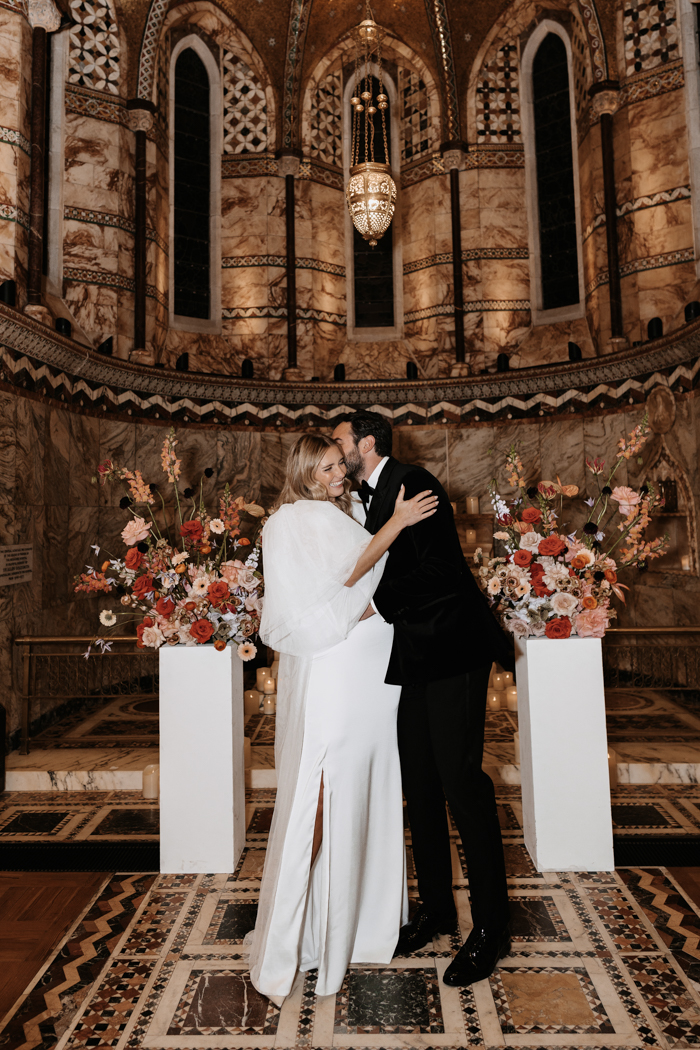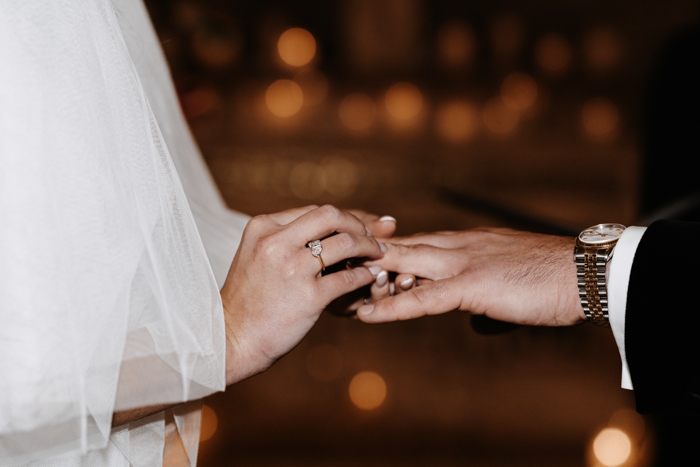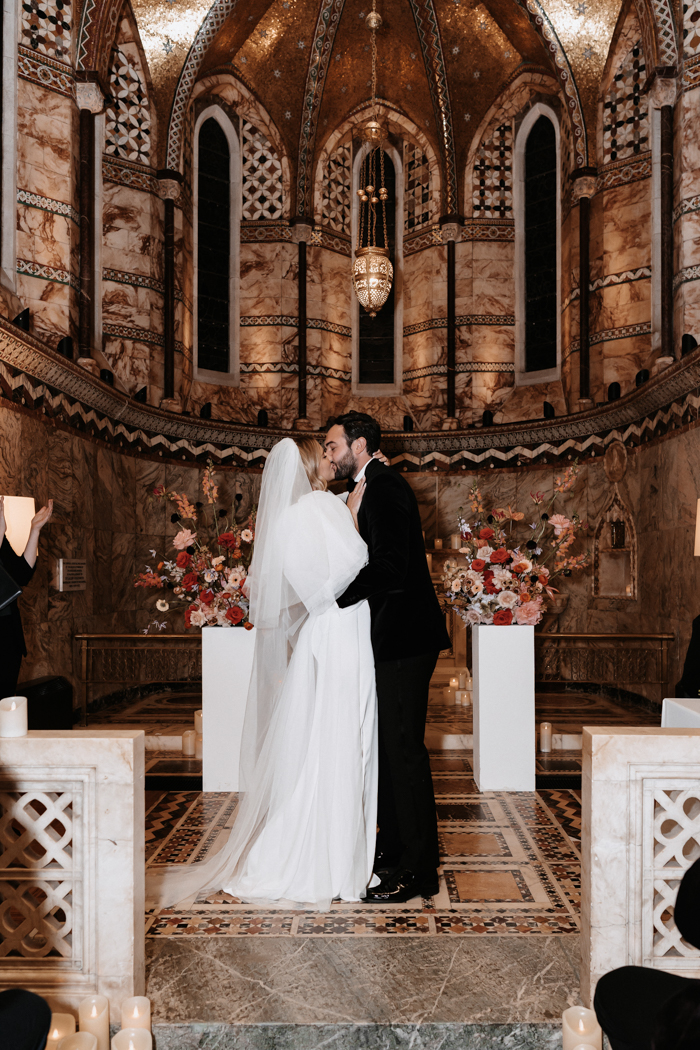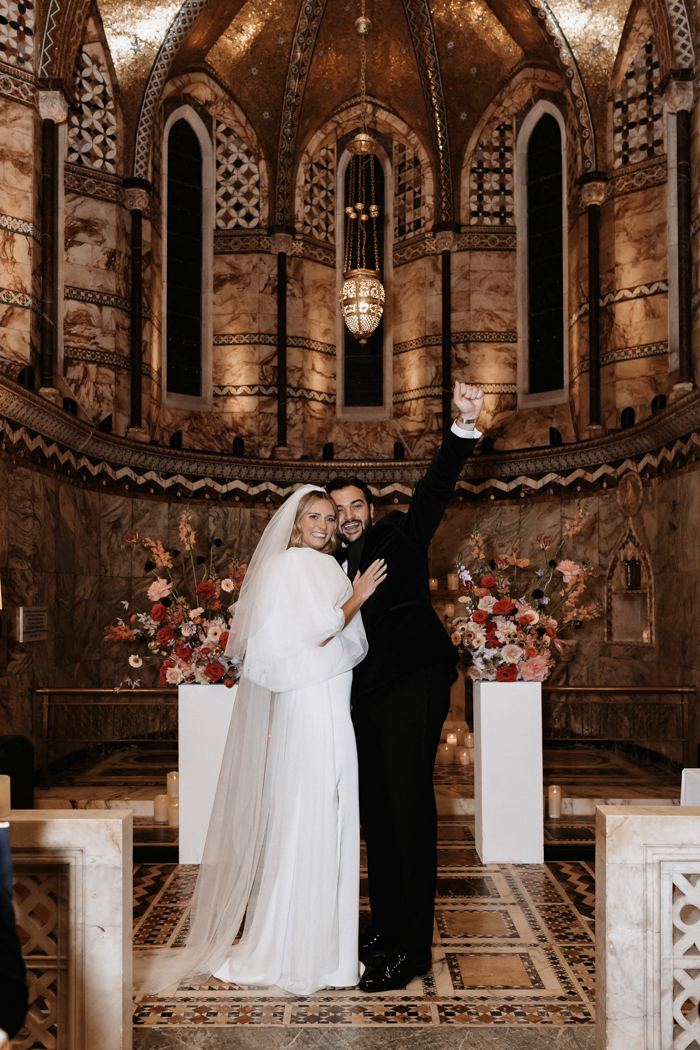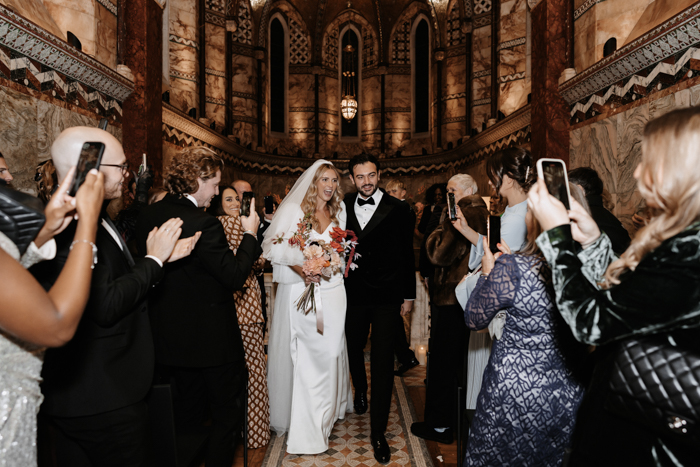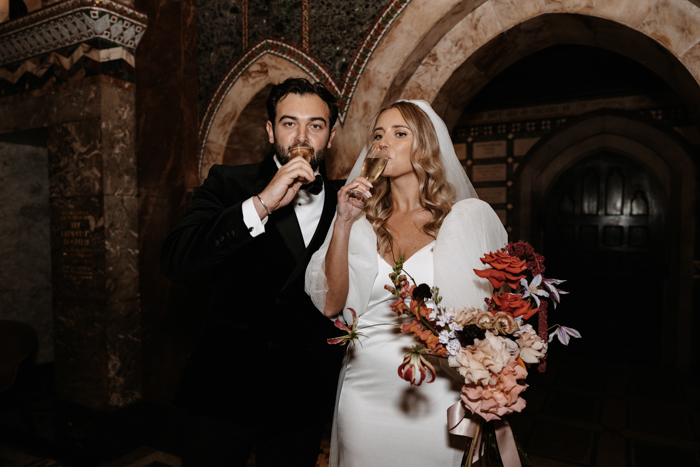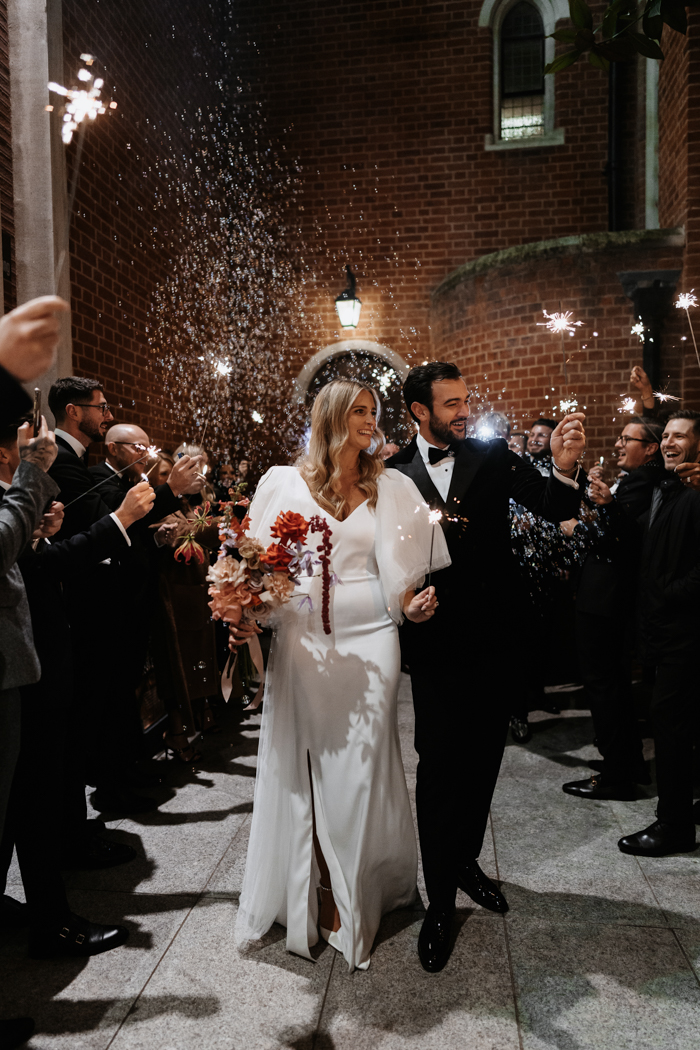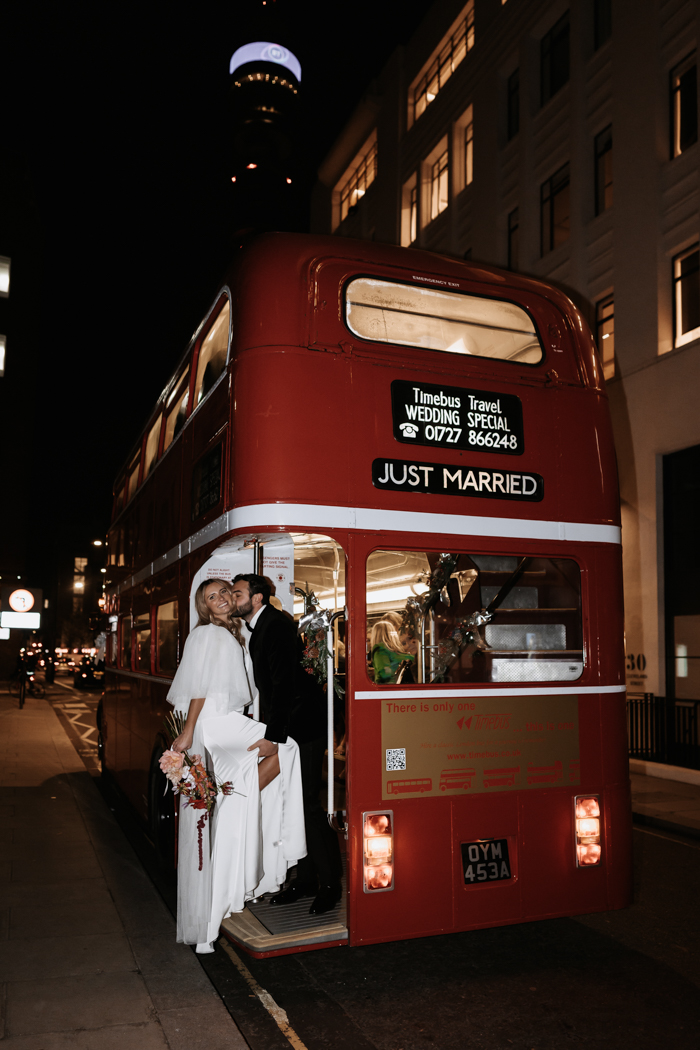 Favors with a Harry Potter Twist and Customized Winter Candles
For favors, we chose peach schnapps served in shot glasses. We added burgundy ribbon and personalized stickers with a Harry Potter quote because I'm a big fan of Harry Potter! Another special touch was the candles we had. They had our initials on them and emitted delightful winter scents.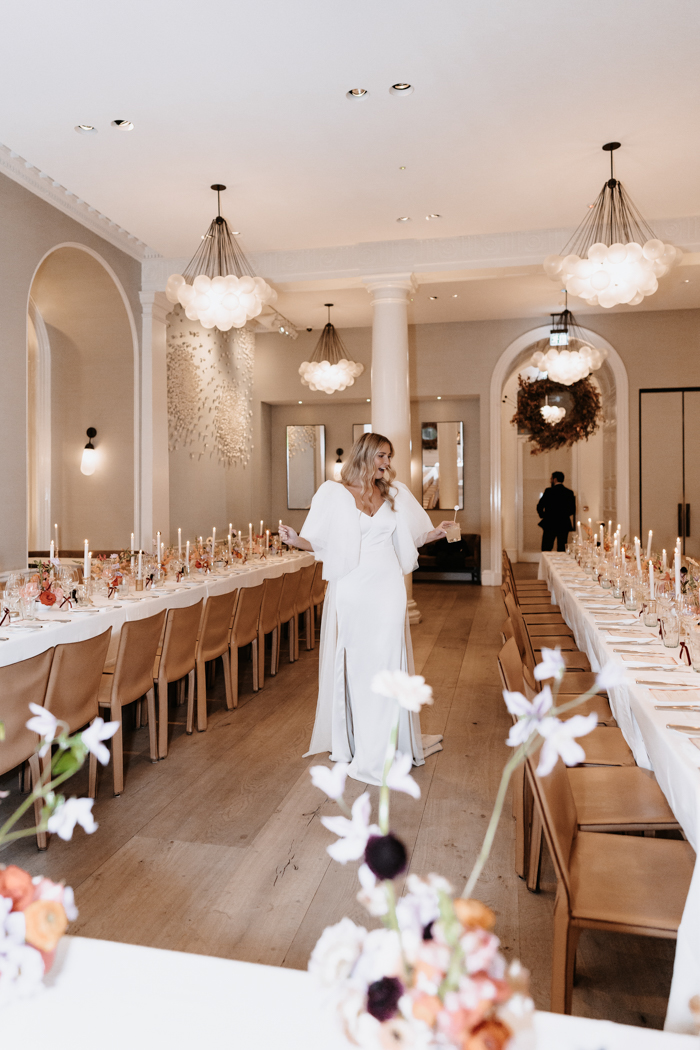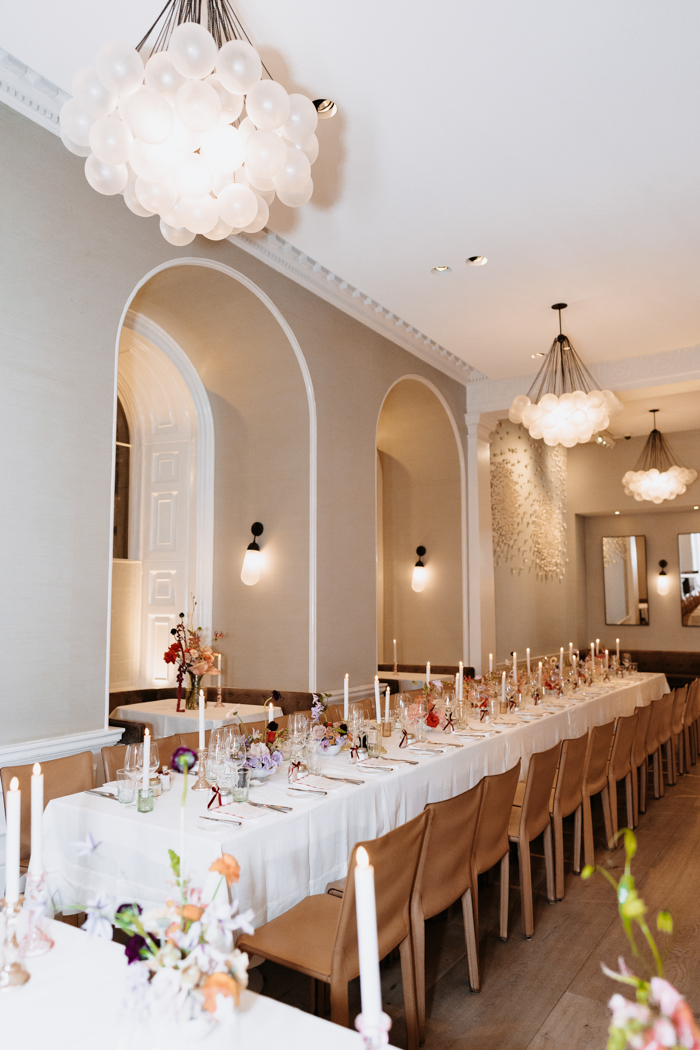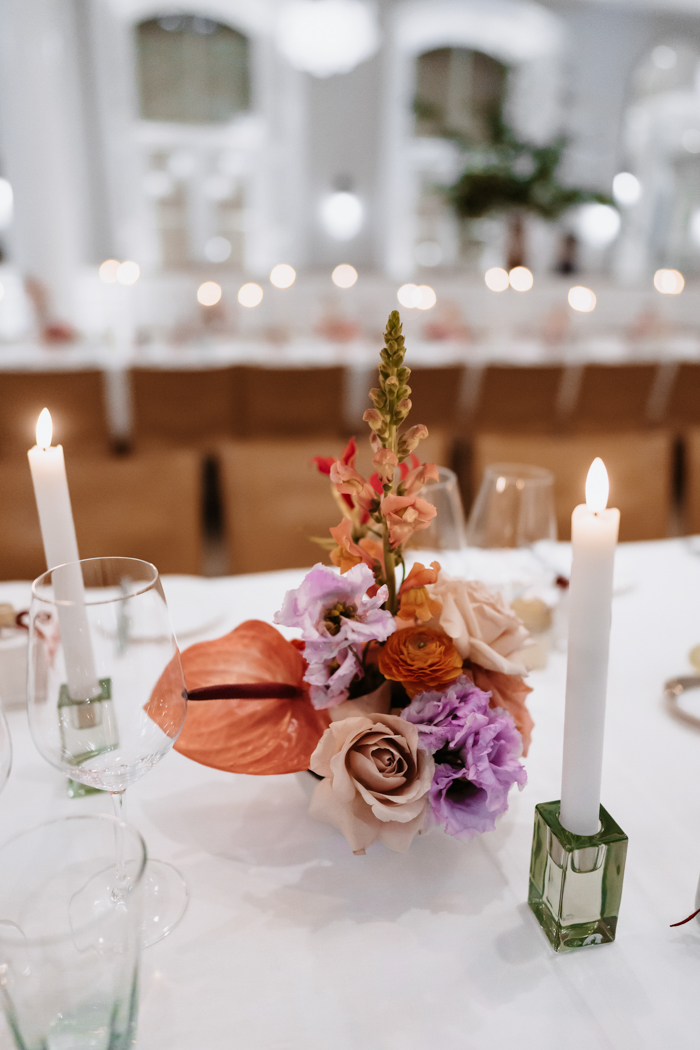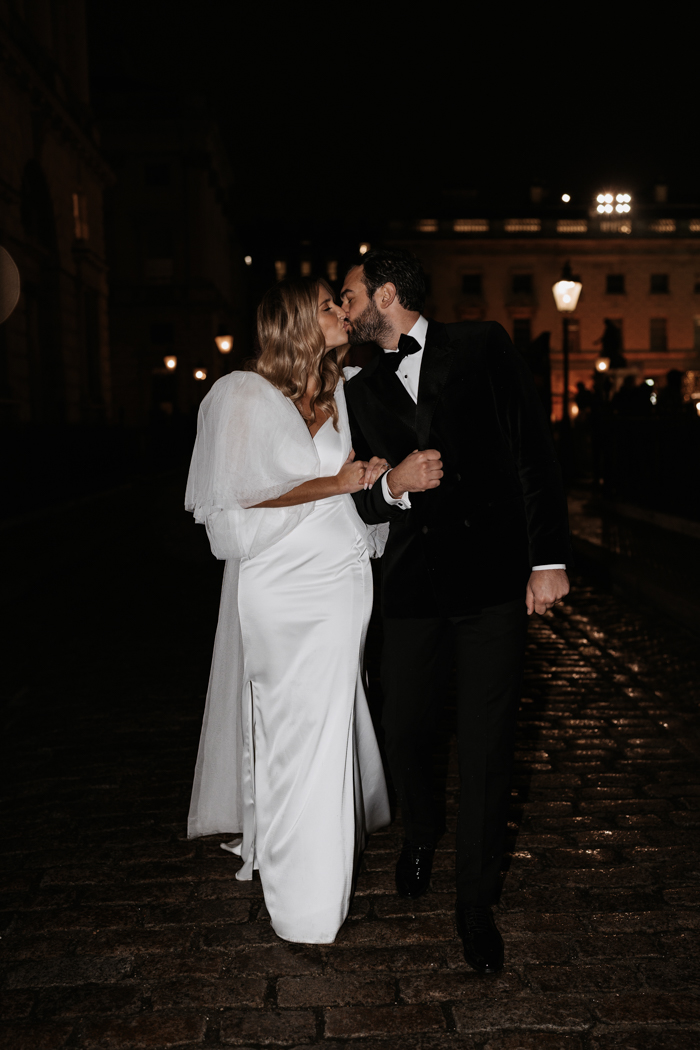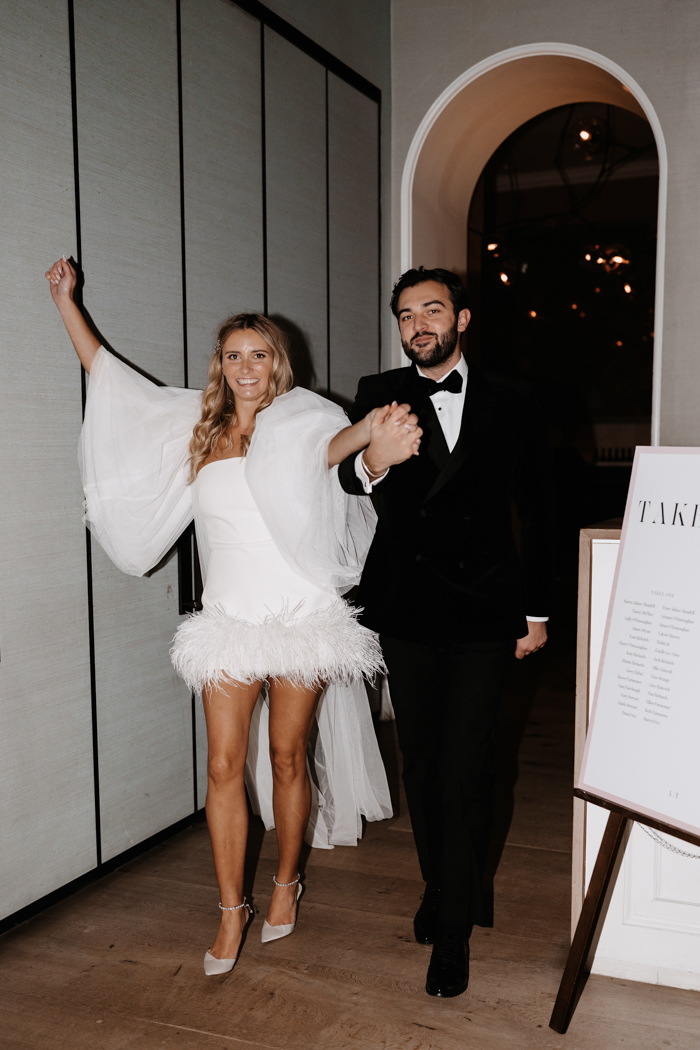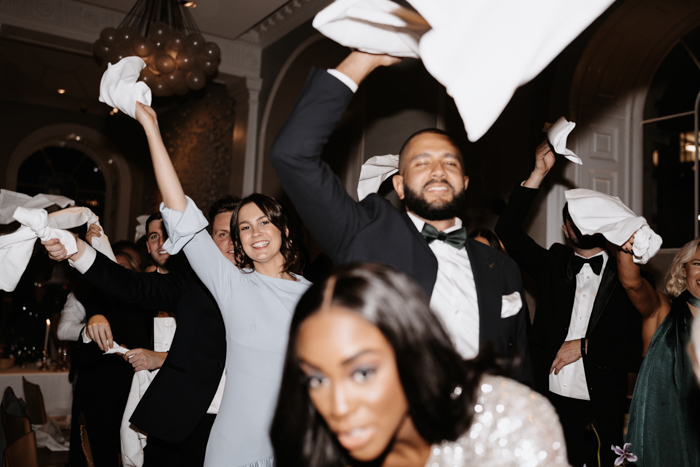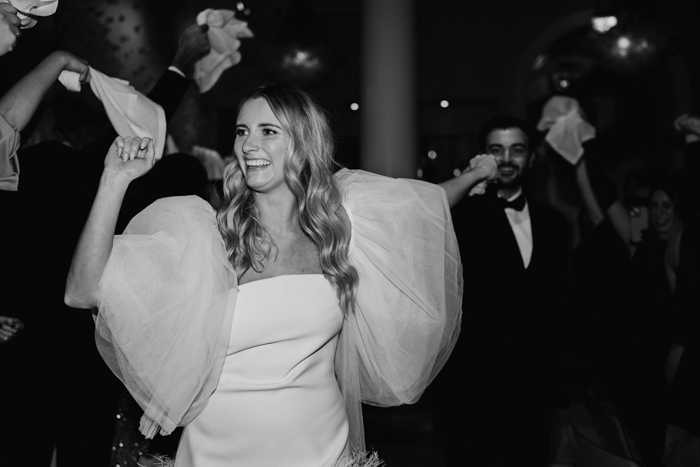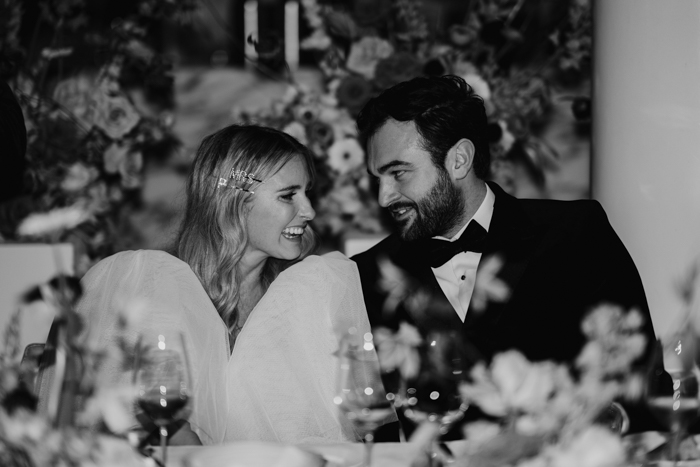 Congratulations to Lottie and Taylor on their chic and minimalistic Spring Restaurant wedding. The love and style they showcased on their special day were truly remarkable. And a special shout out to Junebug member Lynn Shapiro for brilliantly capturing the beauty and emotions of their wedding. Lynn's talent is truly exceptional, and you can see more of her incredible work by checking out her profile in our directory of the world's best wedding photographers.
If you're getting ready to plan your own wedding, take inspiration from Lottie and Taylor. Embrace the idea of keeping things simple and true to yourselves, focusing on the meaningful moments and the special people in your lives. When choosing a venue, ensure it aligns with your vision, and trustworthy vendors will help bring your dreams to life. Remember, your wedding should reflect your unique love story, so create a celebration that is as special and unforgettable as your journey together.