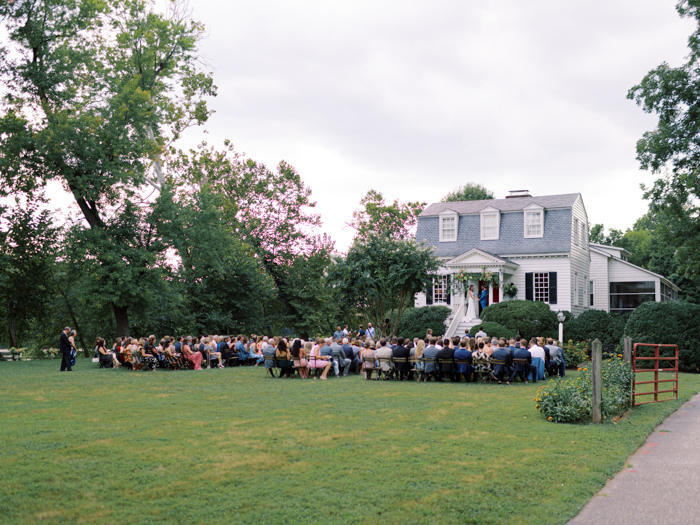 Margaret and Joey poured their hearts into planning their Merrifield wedding, ensuring every detail had a special meaning. They chose the bride's childhood home as the venue, adding a sentimental touch to the celebration. The bright color palette they selected represented pure joy, creating a vibrant atmosphere for their guests. From the homegrown flowers to the homemade dessert bar, their wedding was filled with love. And everyone–including their family and friends–played a part in making it a reality.
With its picturesque garden, the natural beauty of their family's property served as a breathtaking backdrop for the ceremony. The front porch, adorned with garden florals and greenery, took center stage. After exchanging heartfelt vows, they continued the festivities at their marquee reception. Yet, the real star was a chandelier that captured everyone's attention. A remarkable creation handcrafted with love by the bride's mother, consisting of 1000 intricately folded paper cranes.
To get a closer look at all the details, scroll through these images captured by Kir Tuben. Whether planning a backyard wedding or simply looking for inspiration, these unique ideas will make your special day even more memorable.
The Couple:
Margaret and Joey
The Wedding:

Richmond, Virginia, United States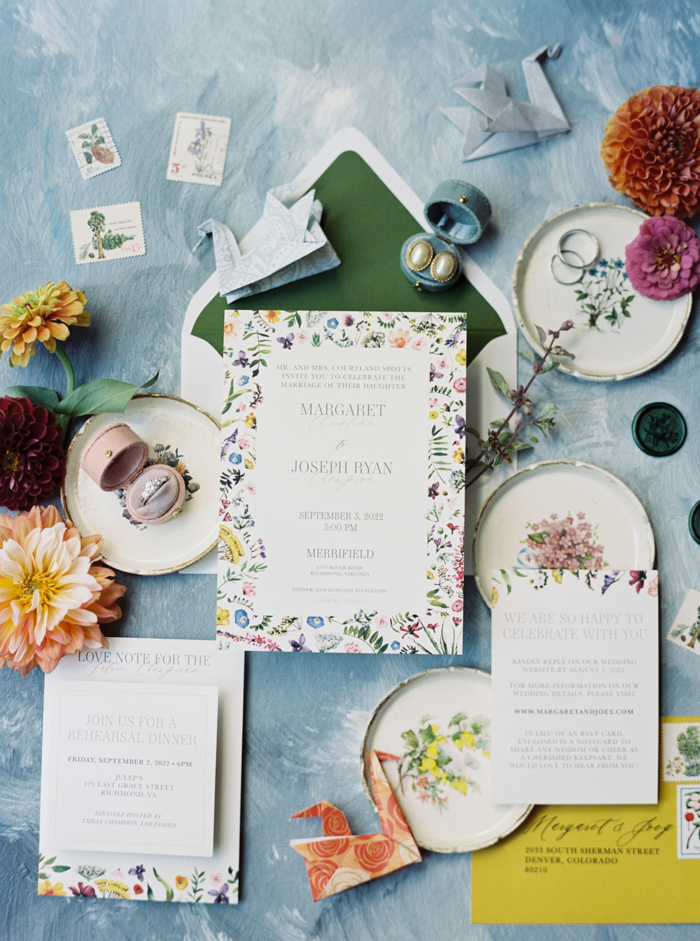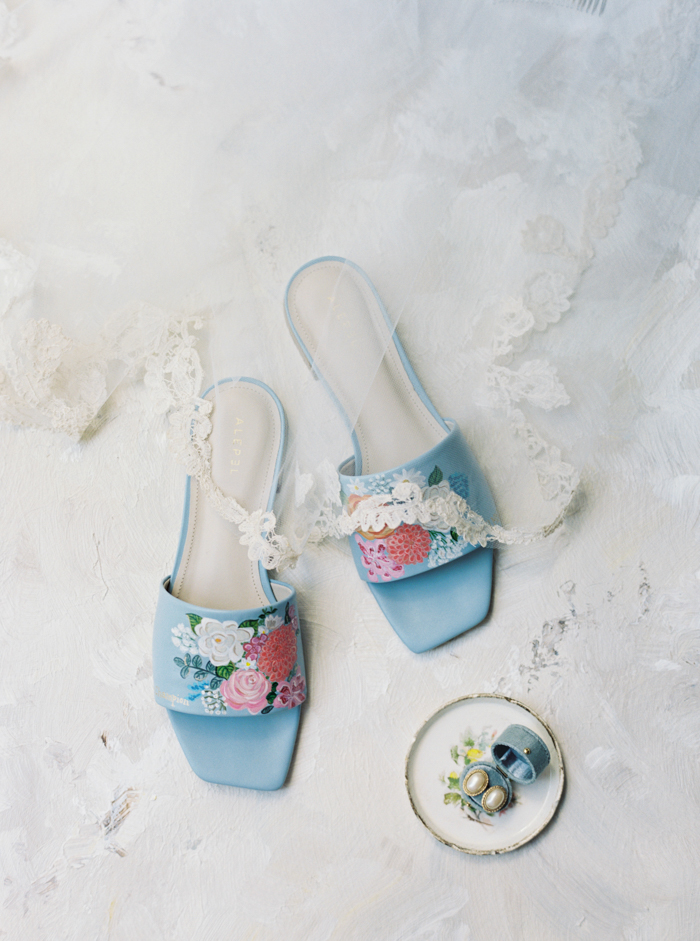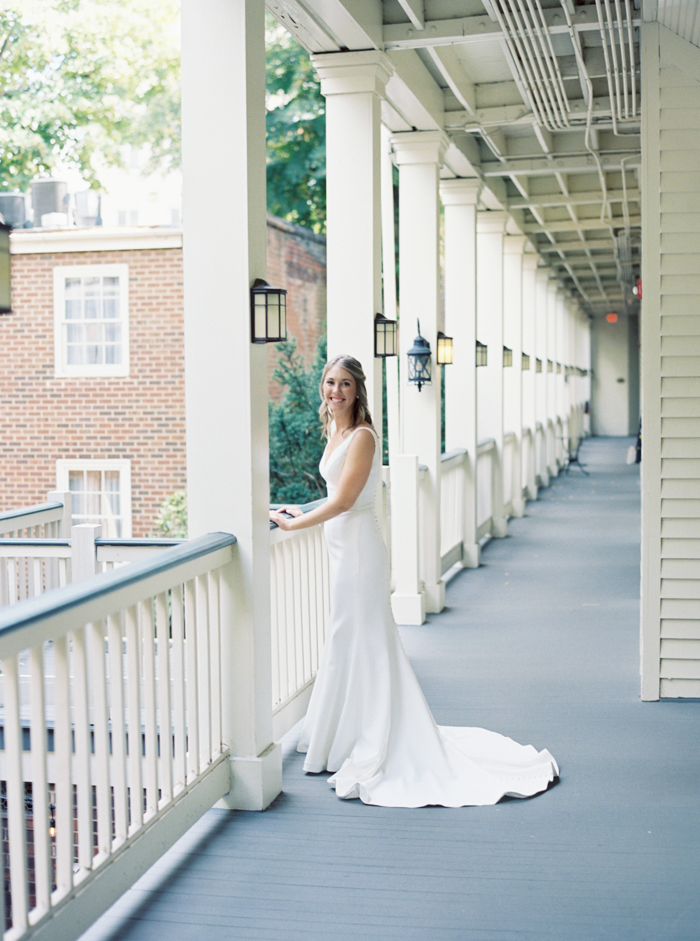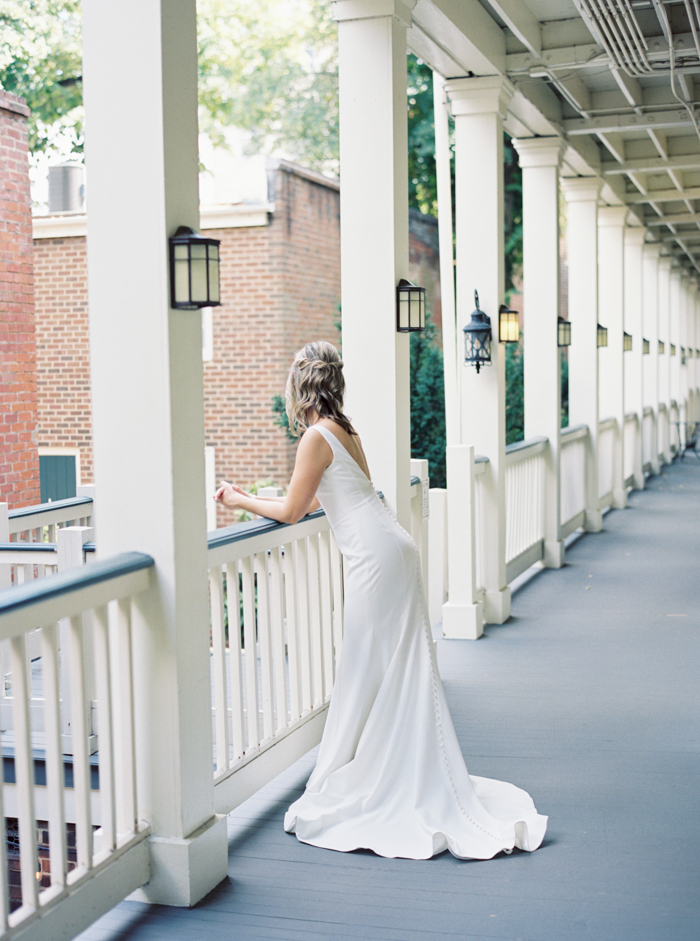 A Sentimental Boat Ride With The Bride's Brothers Before Walking Down The Aisle
A genuinely cherished moment for me was when my two younger brothers rowed me to the ceremony in our childhood jon boat. It held a special significance as it allowed me to spend those precious last few minutes as a "Spotts" with my brothers. Then, accompanied by my father, I walked down the aisle to meet Joey and begin our journey as a married couple, embracing the name "Champion."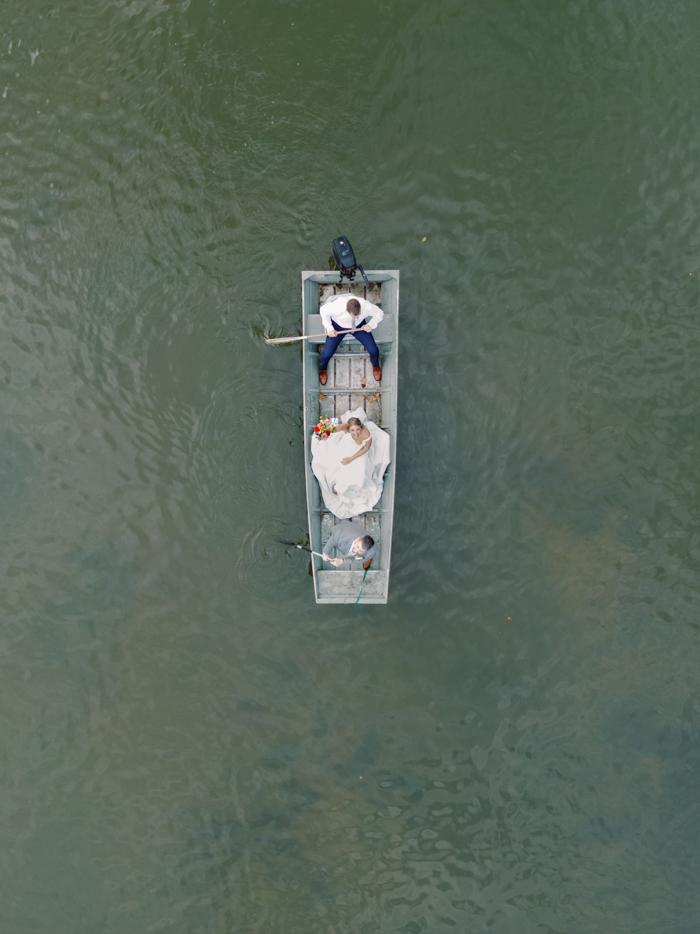 The Special Reason Why They Wanted A Merrifield Wedding
Merrifield is my childhood home, once an old hunting lodge along the James River that my great-grandmother turned into a house. I've lived here my whole life. When it was time to plan our wedding, there was no question. We wanted it to take place at Merrifield and carry on the traditions that have been part of this place for generations.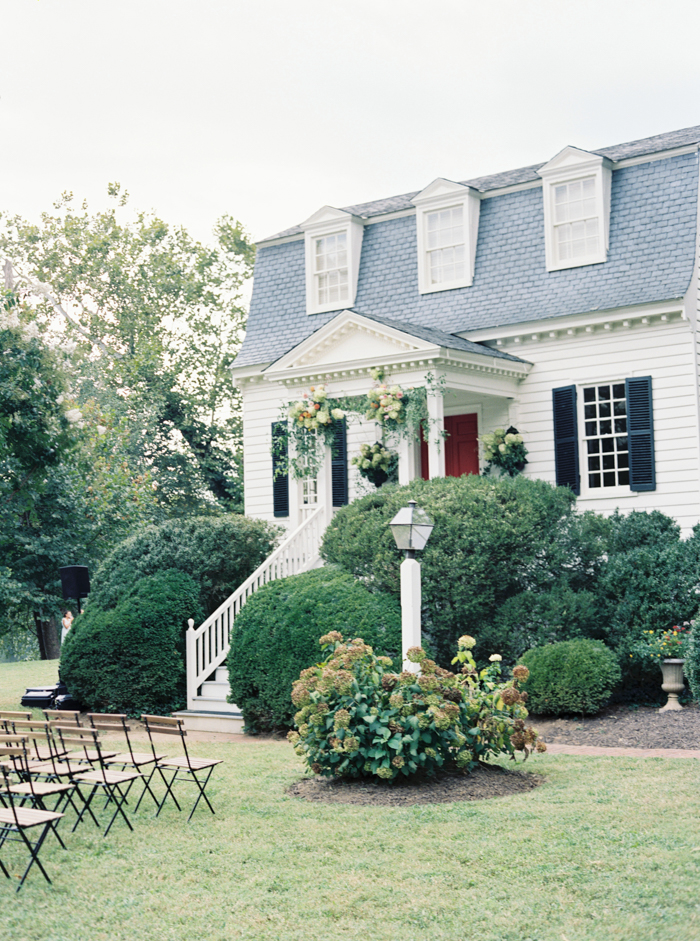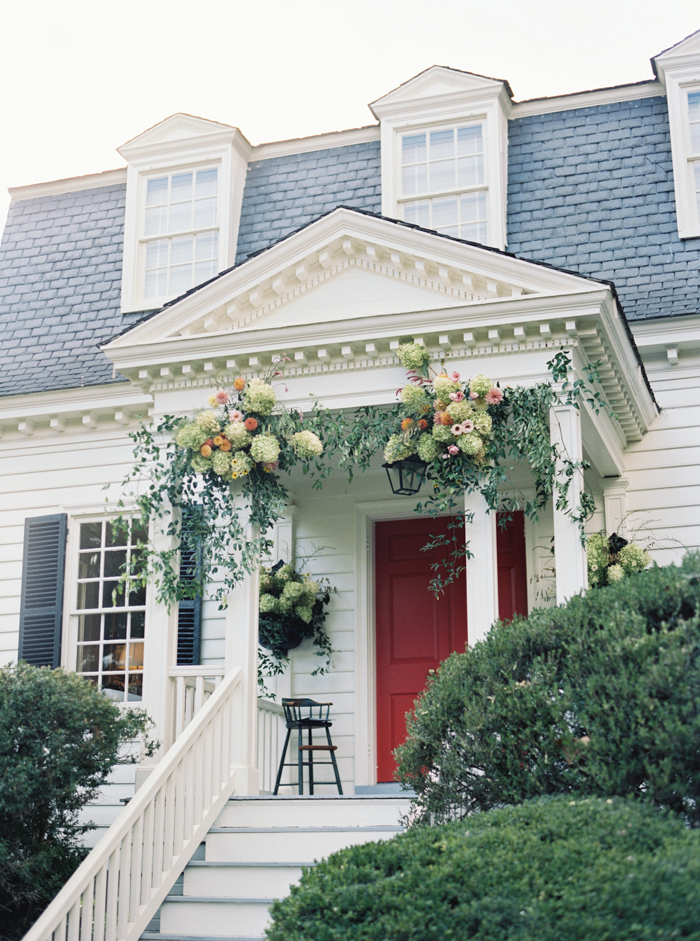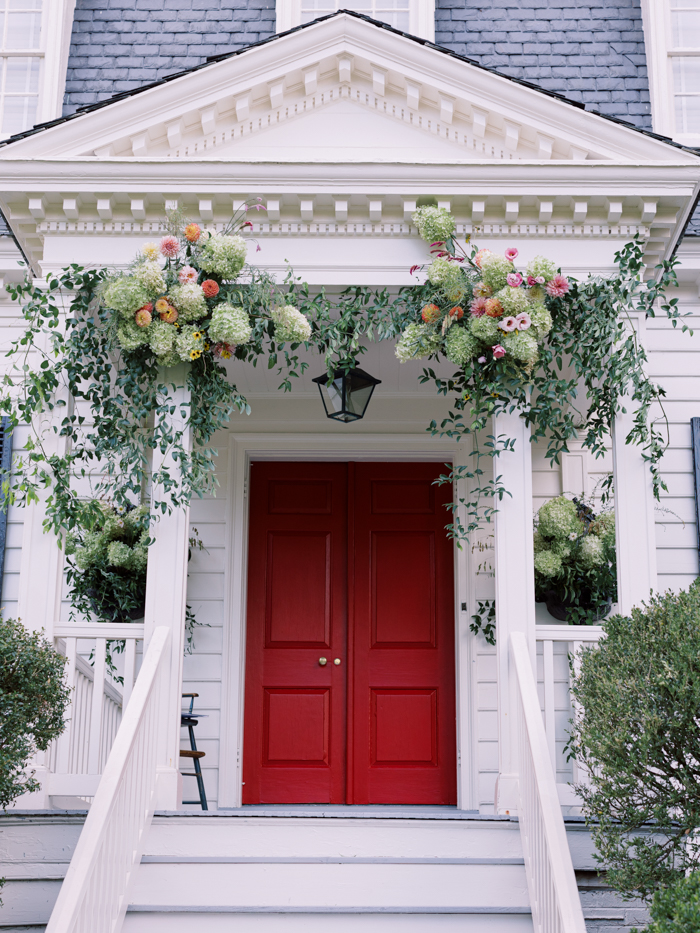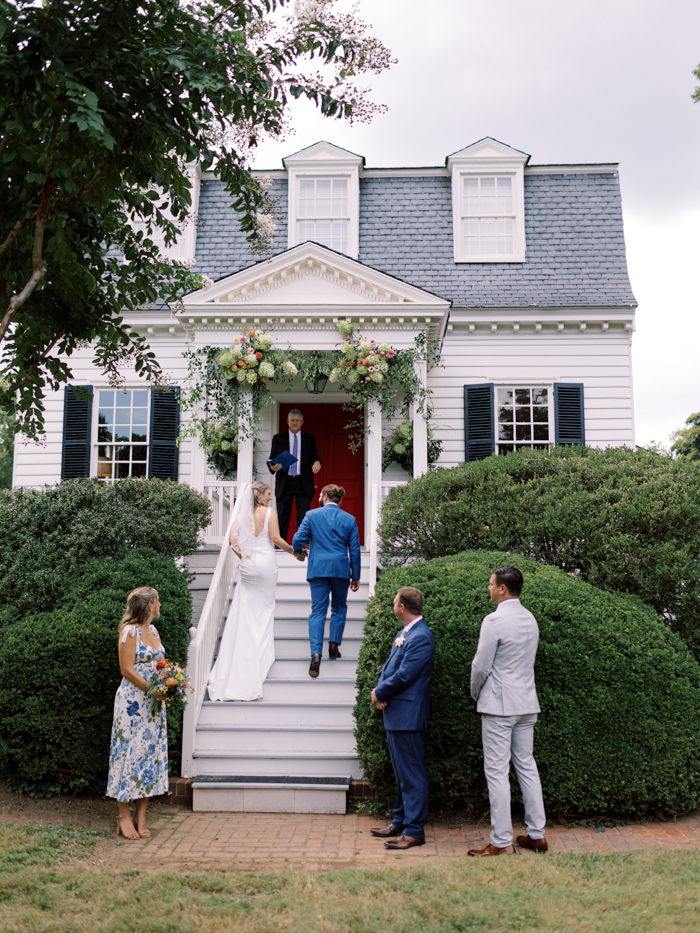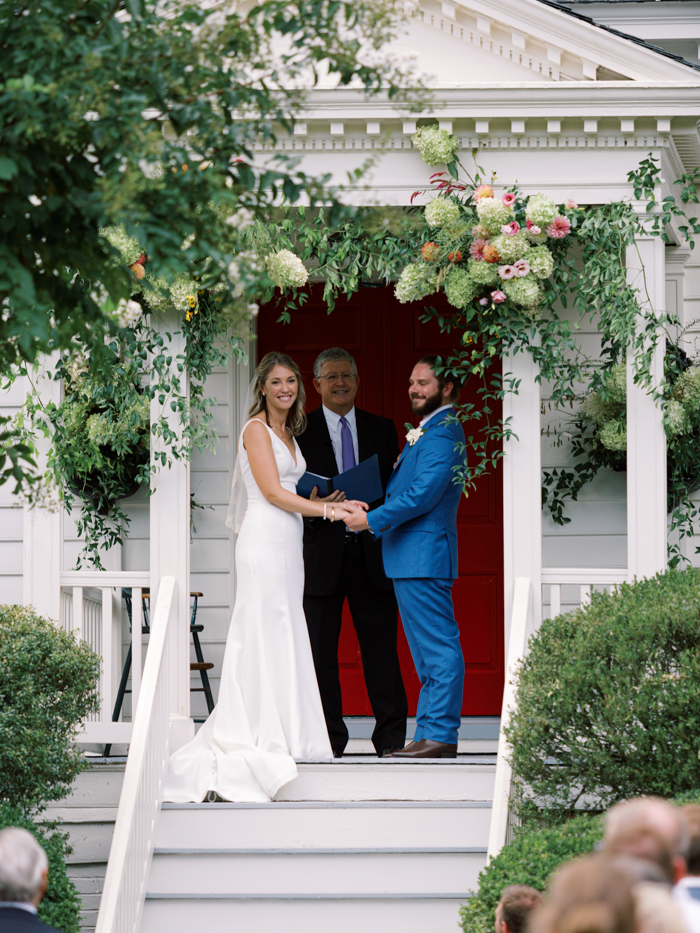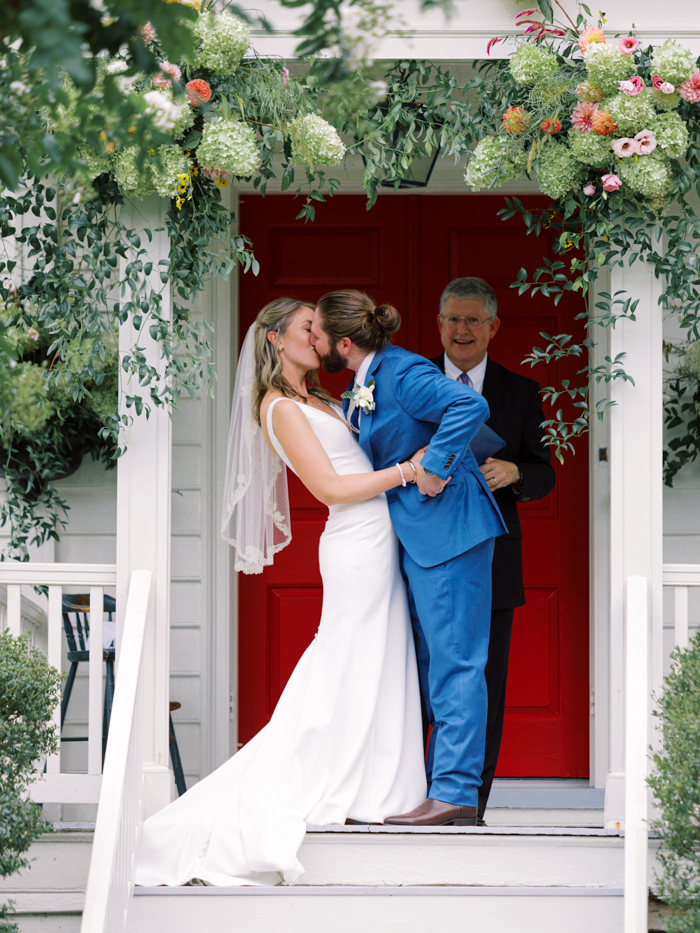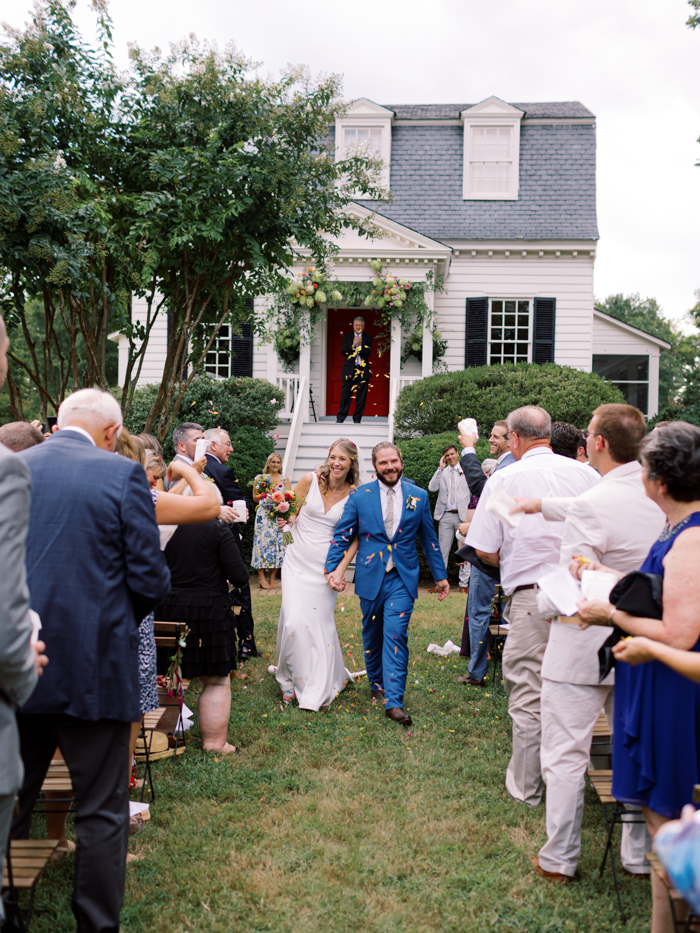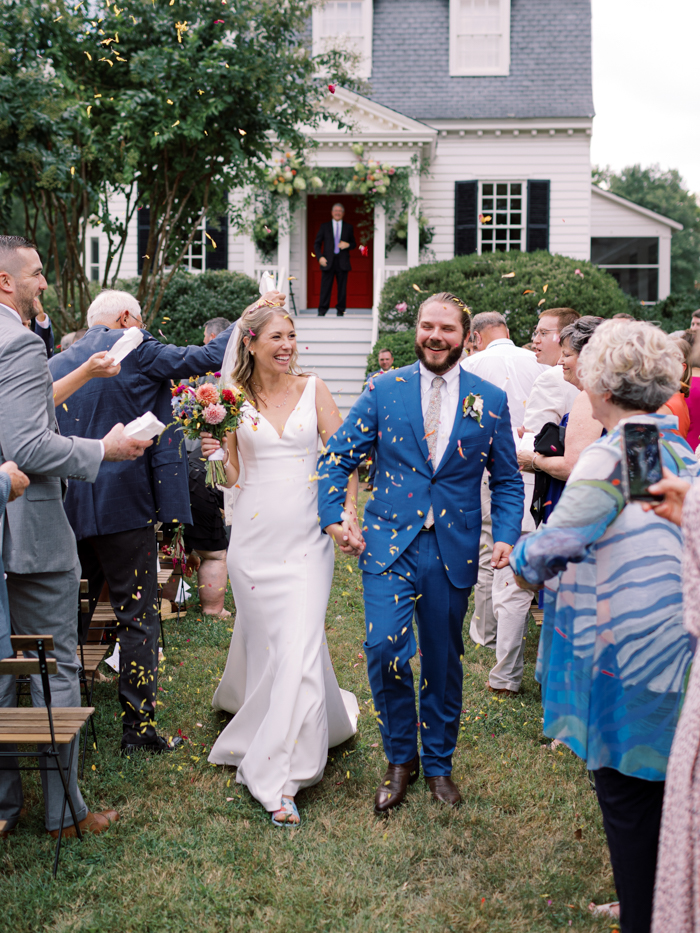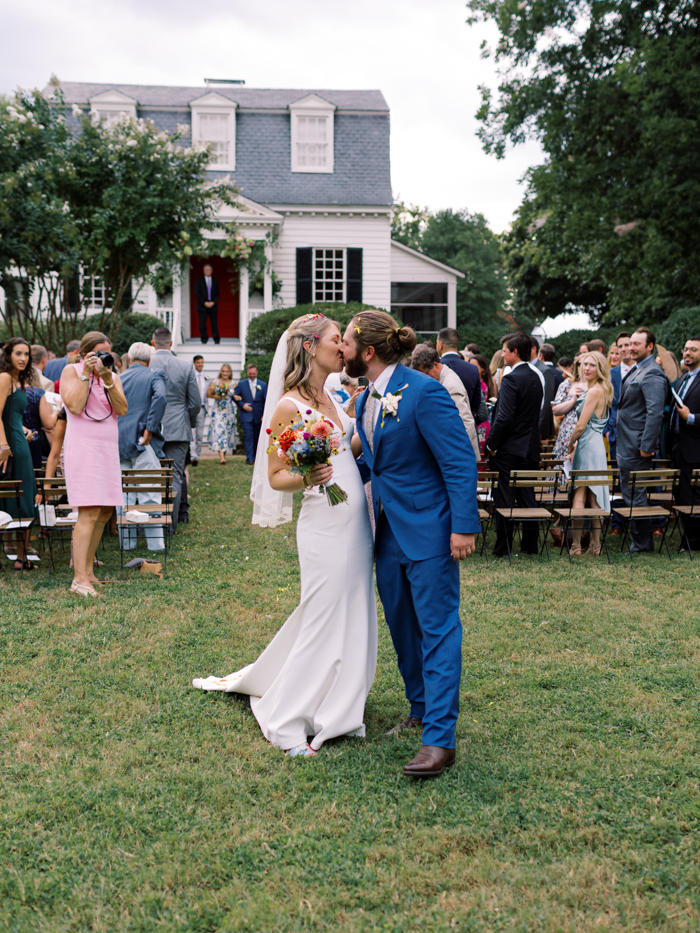 A Mother's Love Shines: Thoughtful Handcrafted Details That Made Their Day Even More Special
My mom surprised us with special touches to make our wedding uniquely personal. She created a chandelier from 1000 folded cranes, a dream of mine. This stunning centerpiece adorned the dance floor. She also showcased her artistic talent by painting beautiful outdoor murals as decor. As a heartfelt gesture, she planted a field of sunflowers, some of which she grew just for us. My mom truly is a VIP, going the extra mile to make our wedding unforgettable. Lastly, she repurposed my grandmother's faded dress to honor our family's history. She used pieces of lace to craft a new veil, infusing old memories into our special day.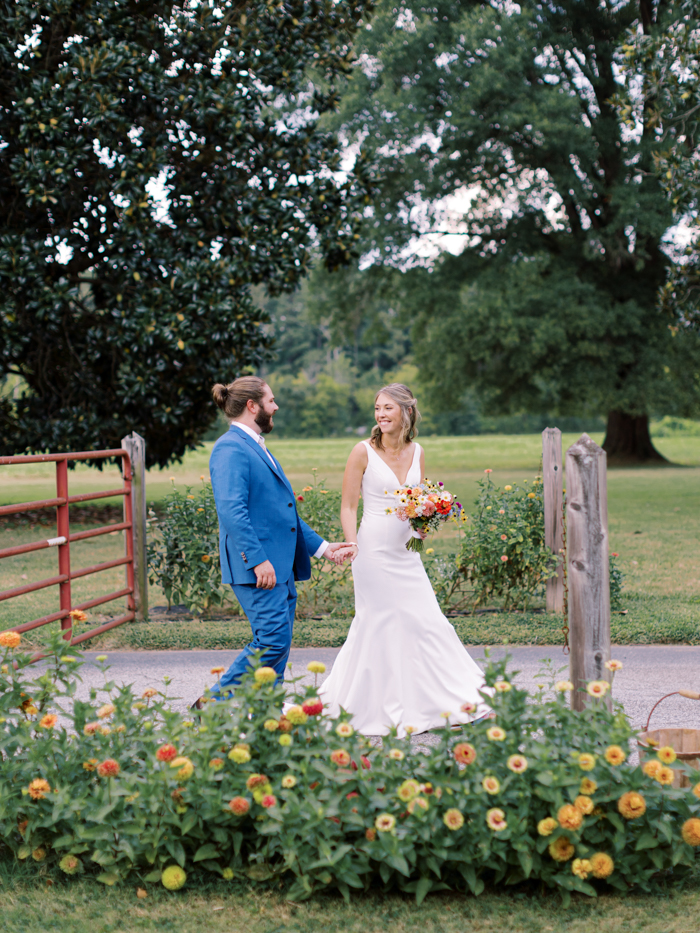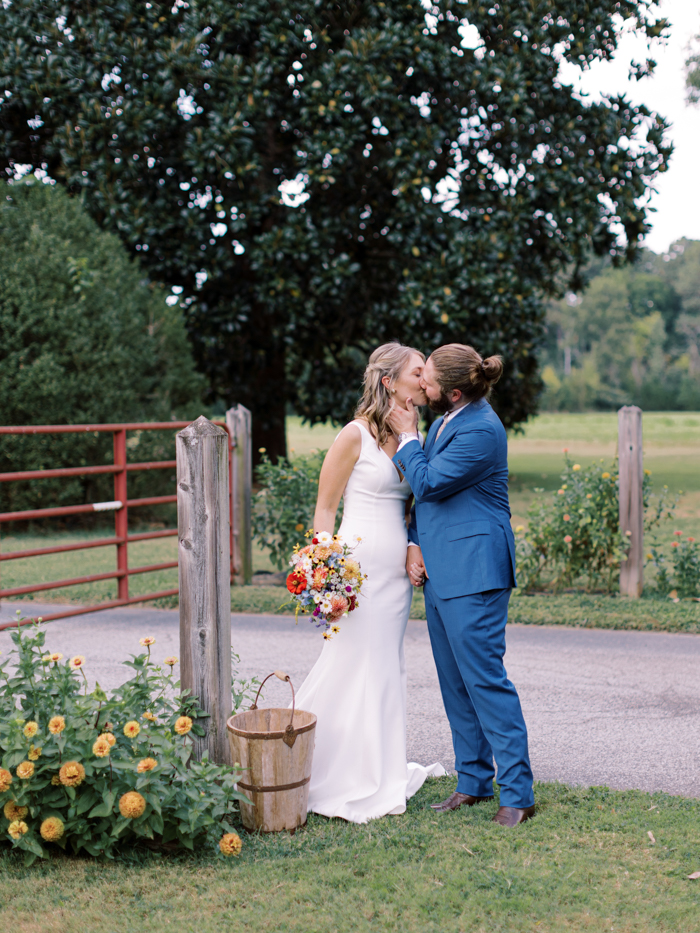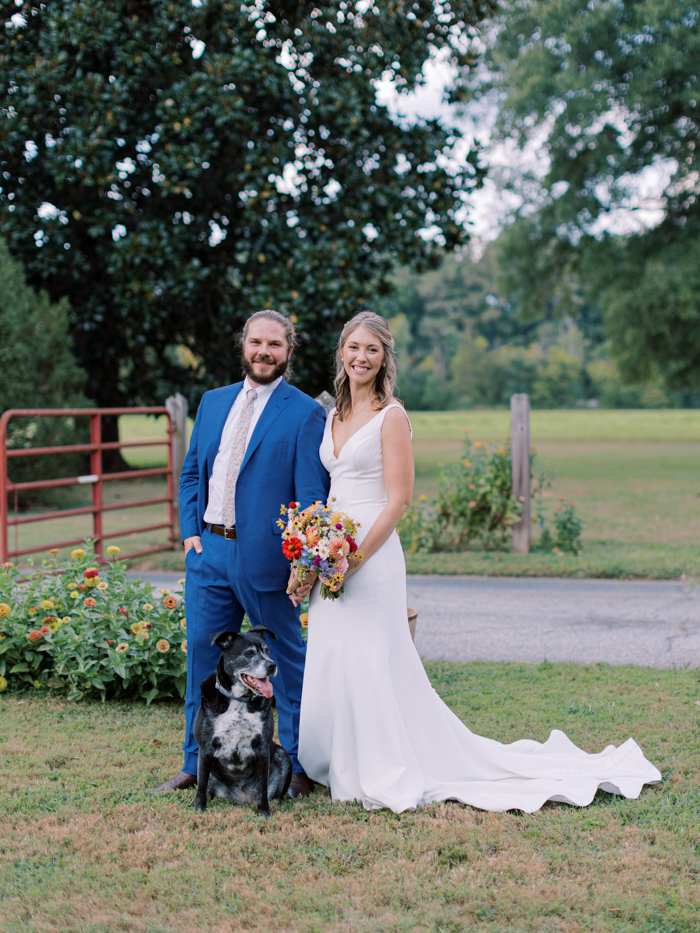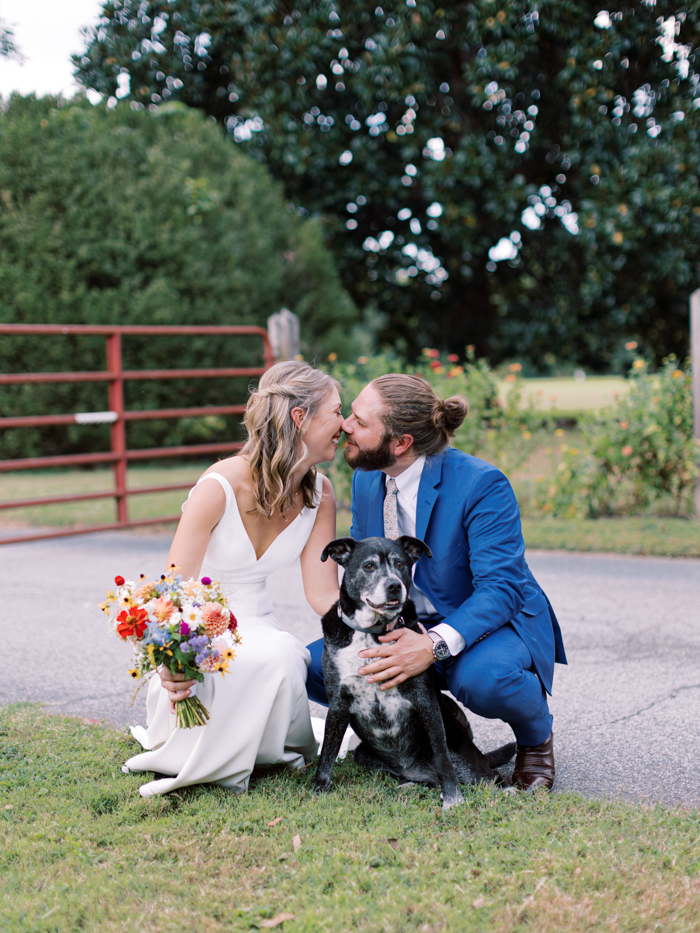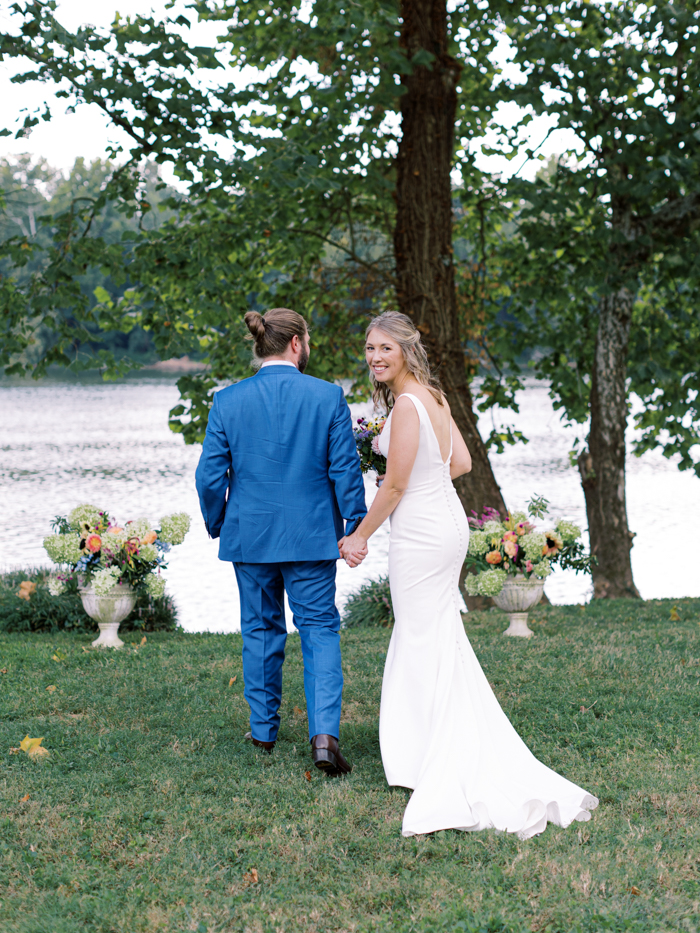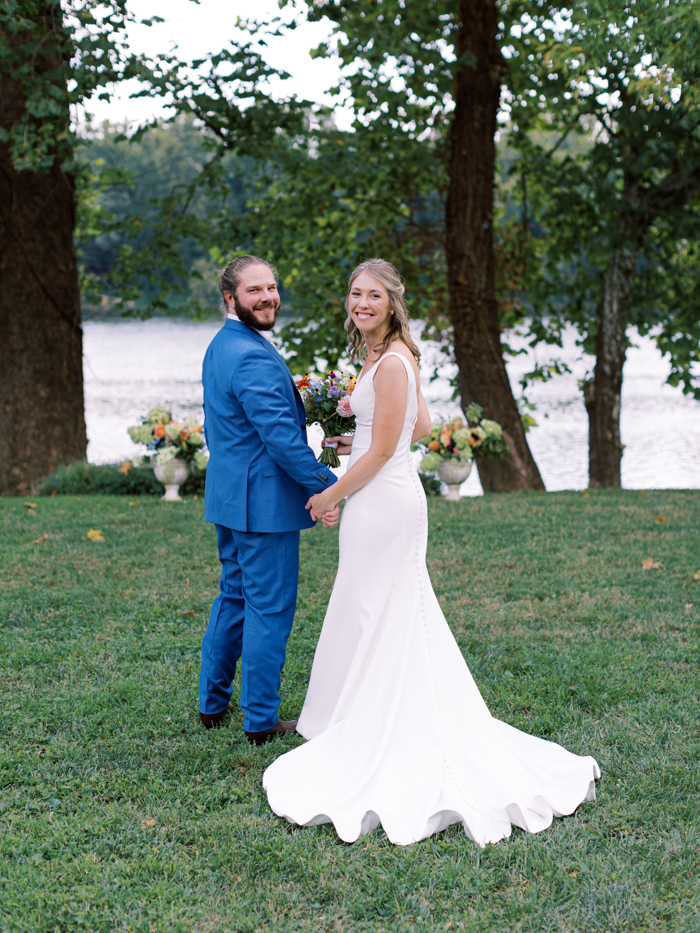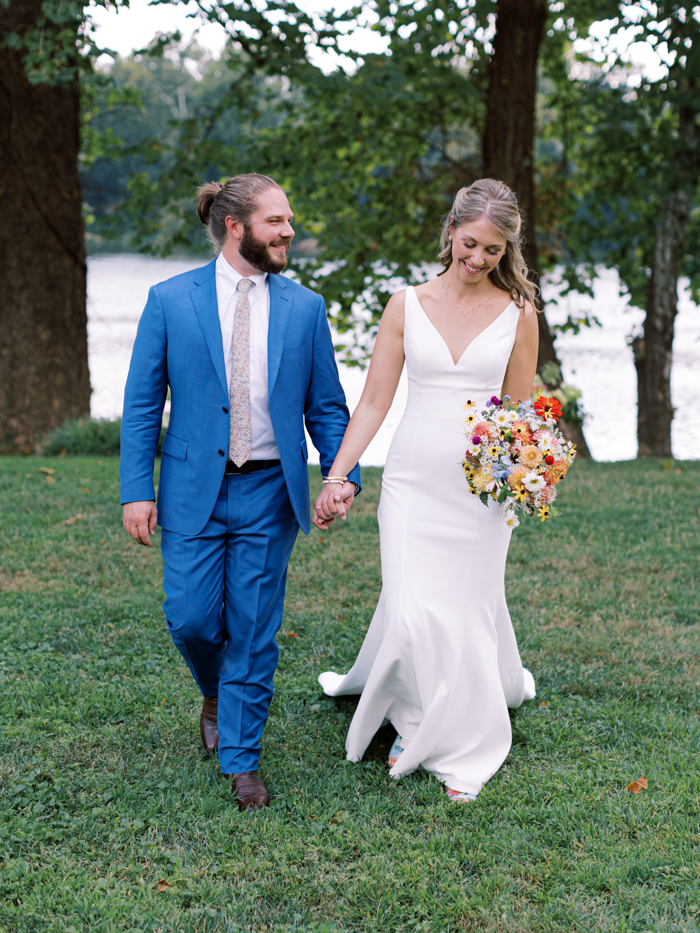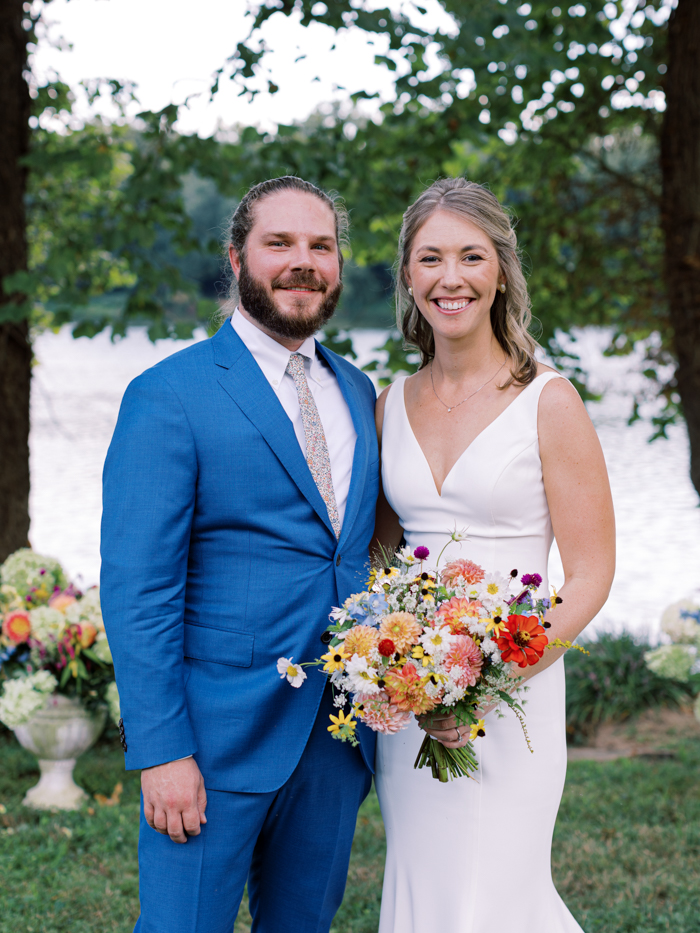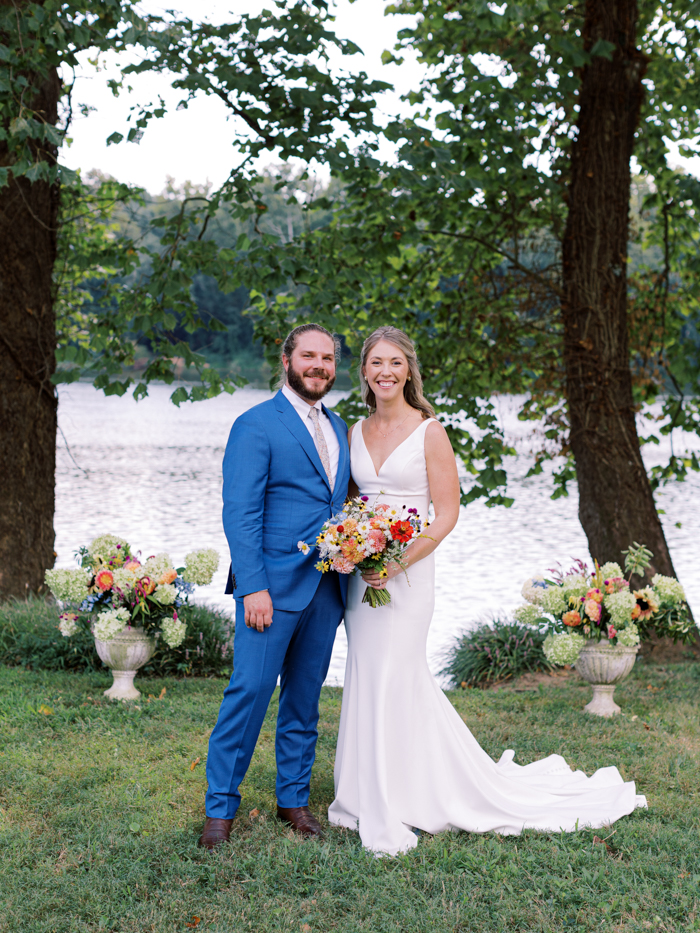 How Their Wedding Defied Preconceived Notions
The wedding day went flawlessly and stress-free, something I never thought was possible. As someone who had never dreamed of a big wedding and even considered eloping to avoid large crowds, I was amazed that I felt no anxiety at that moment. It taught me the power of trust and letting go. I used to be skeptical when brides would say that their wedding day was the best day of their life, but now I can wholeheartedly say that it truly was our best day.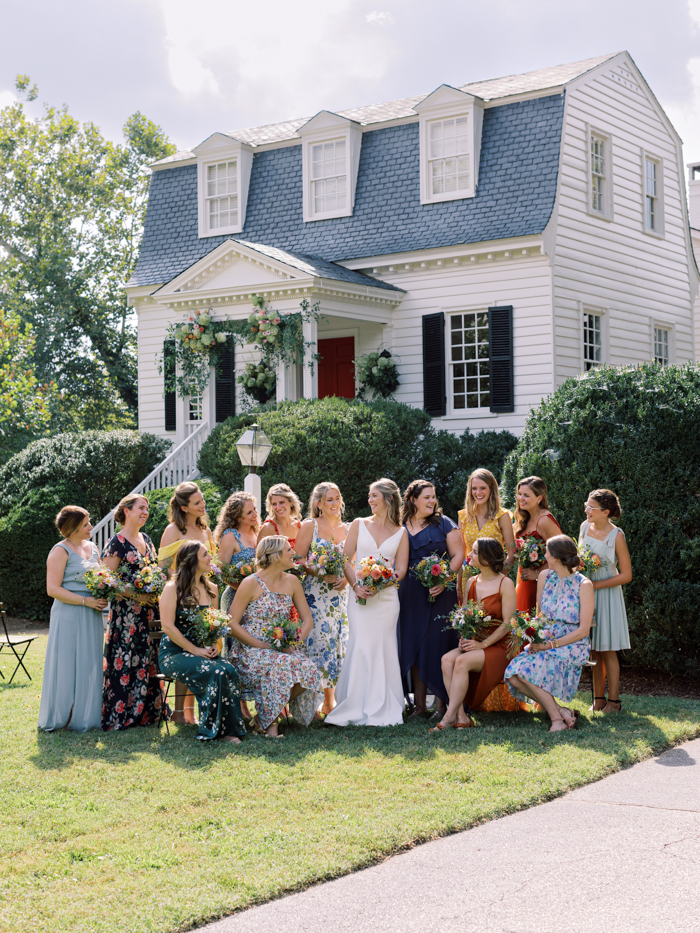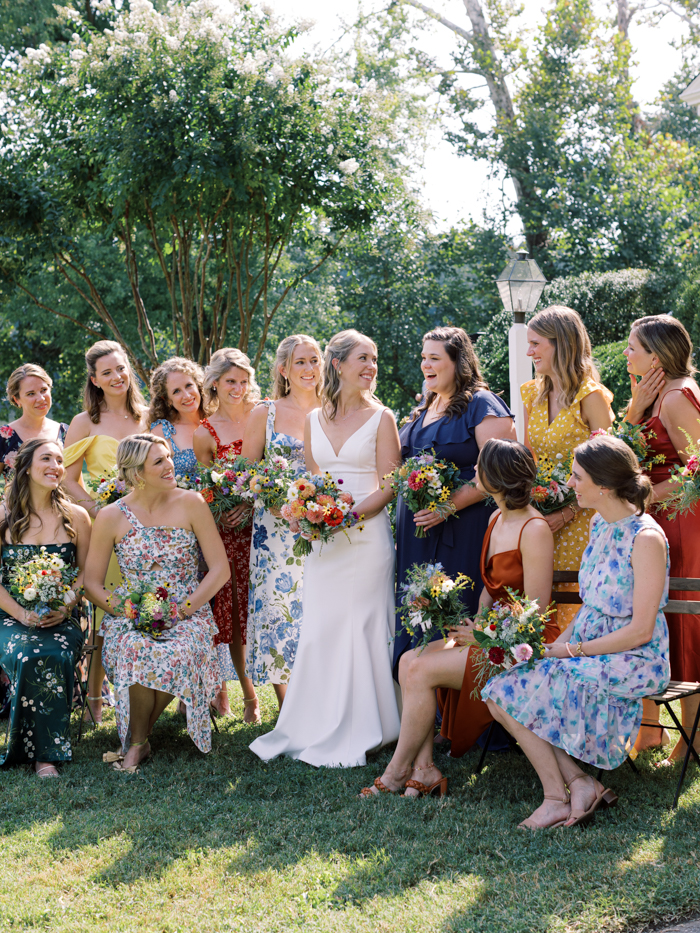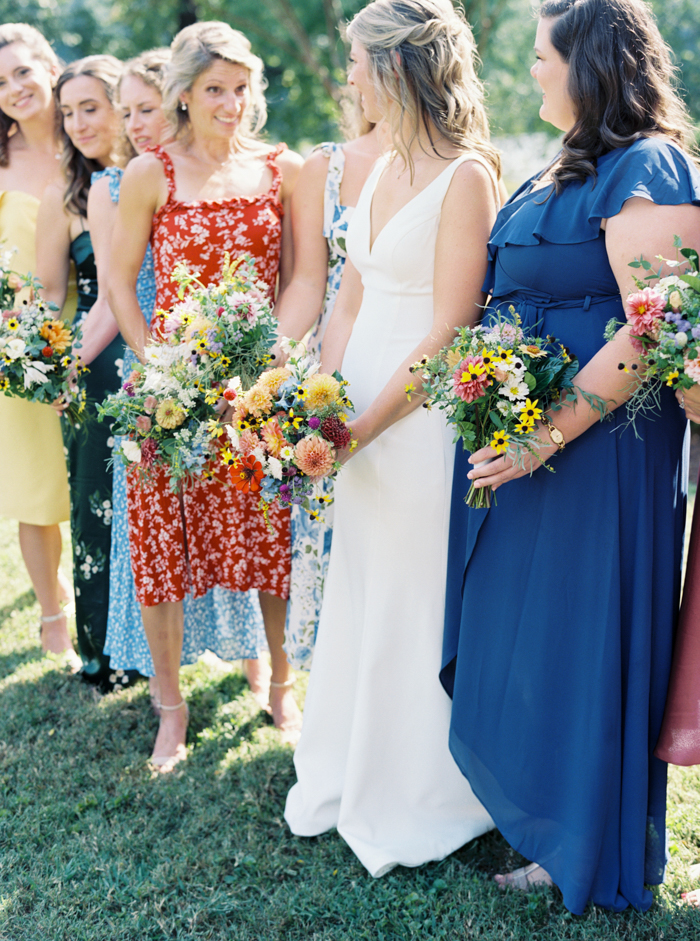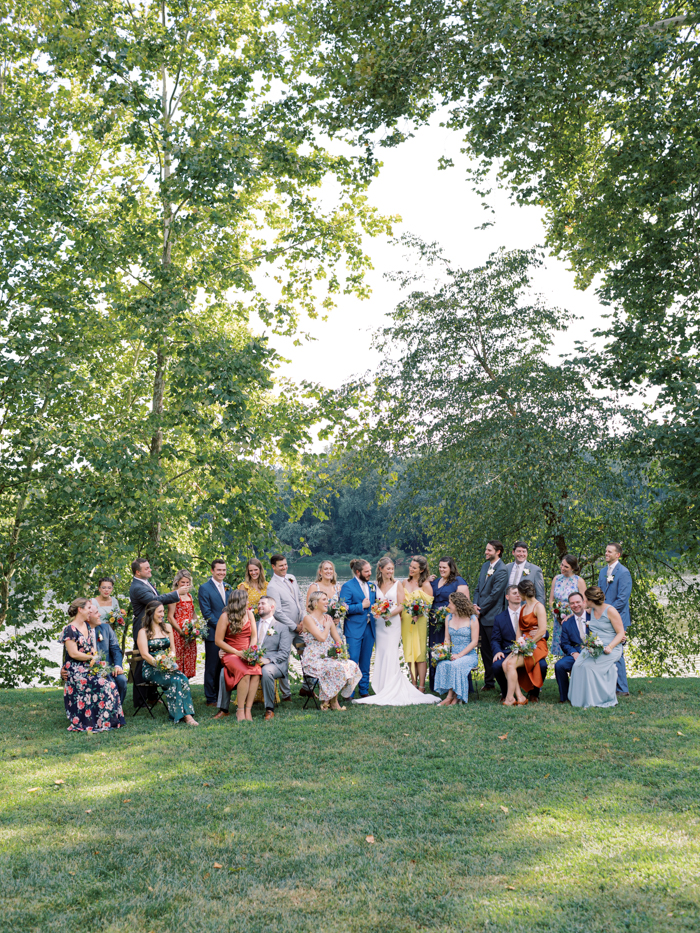 Managing Expenses And Expectations With Their Parents
Managing wedding expenses posed a real challenge for us. We felt a twinge of guilt, aware that we could've used the money differently. Rather than dwelling on alternative uses for the money, we changed our mindset. However, we recognized our privilege as our parents graciously covered the costs. Throughout the process, we consistently communicated with my parents to ensure everyone was on the same page, especially when unexpected expenses came up. We reframed it as the wedding being a gift, something we couldn't choose but could share our thoughts and goals about.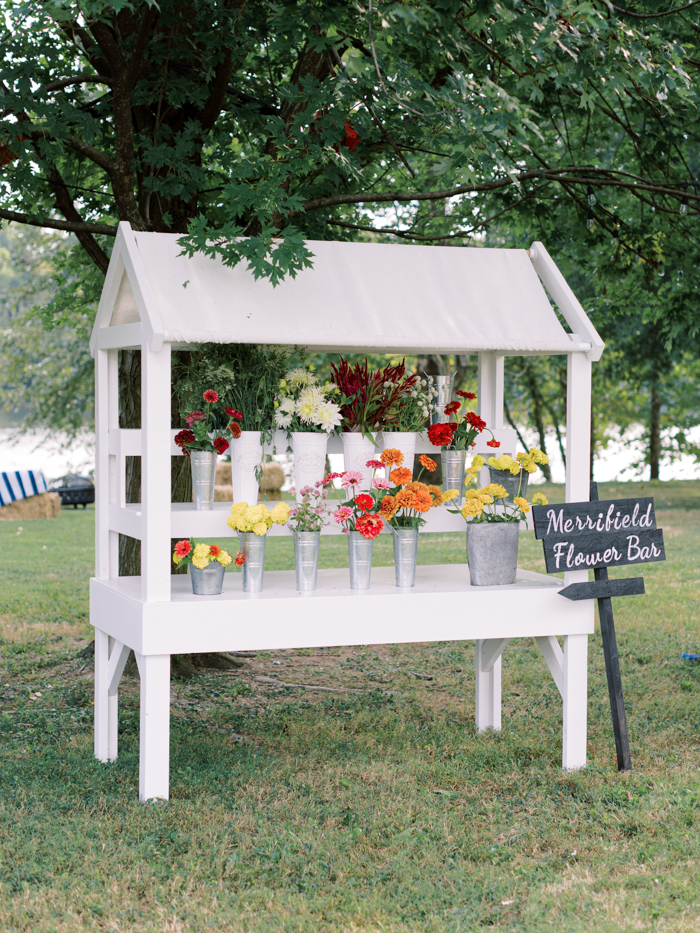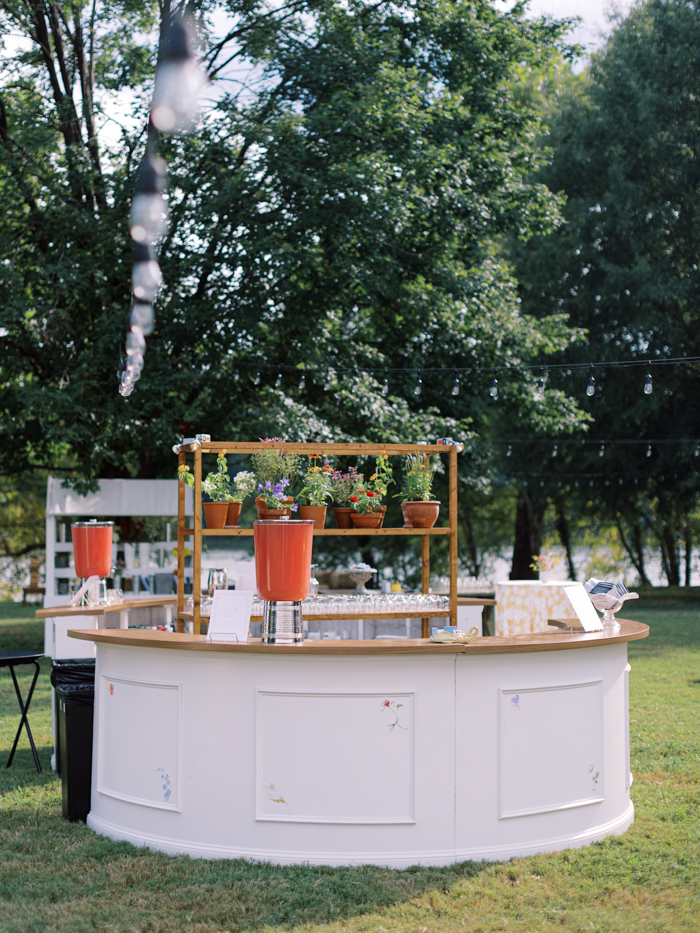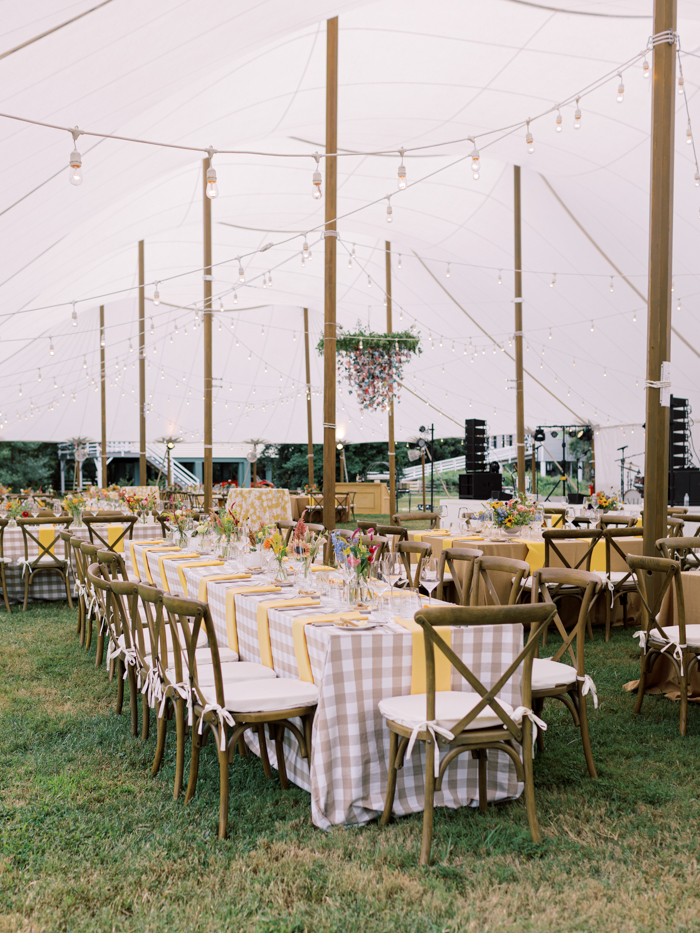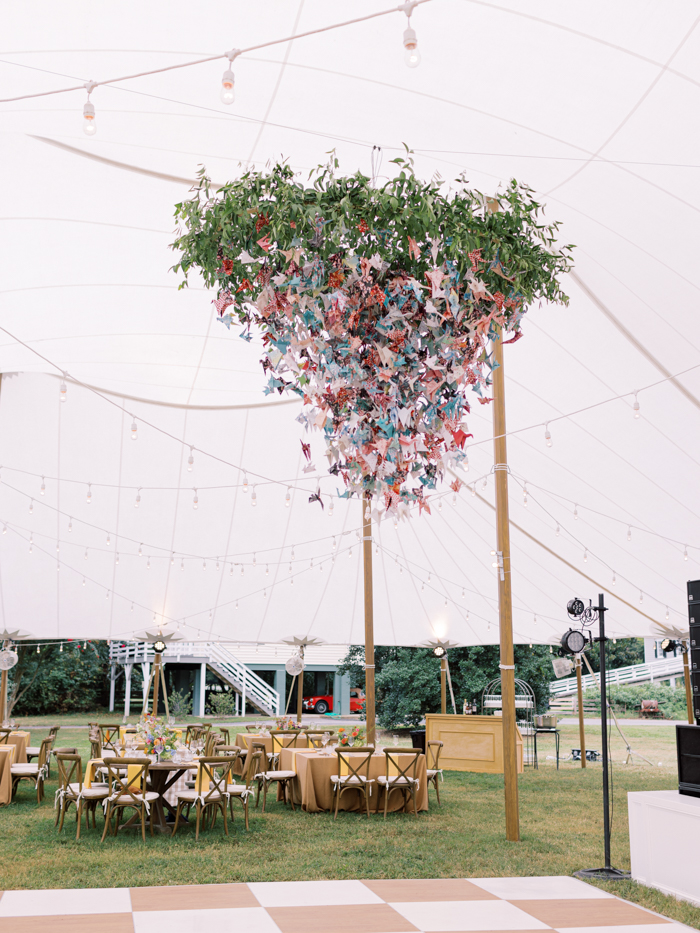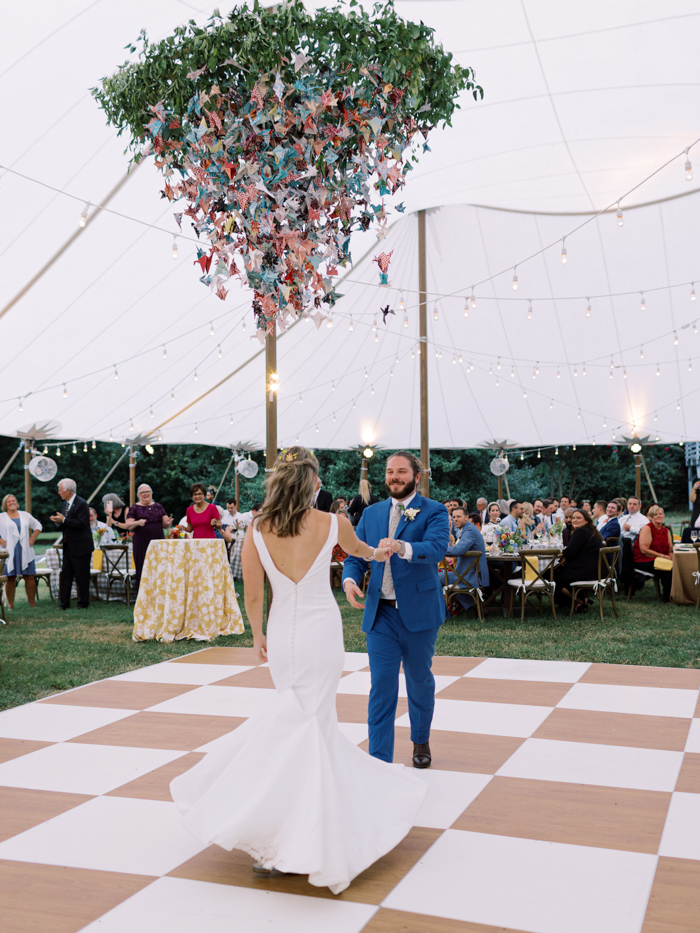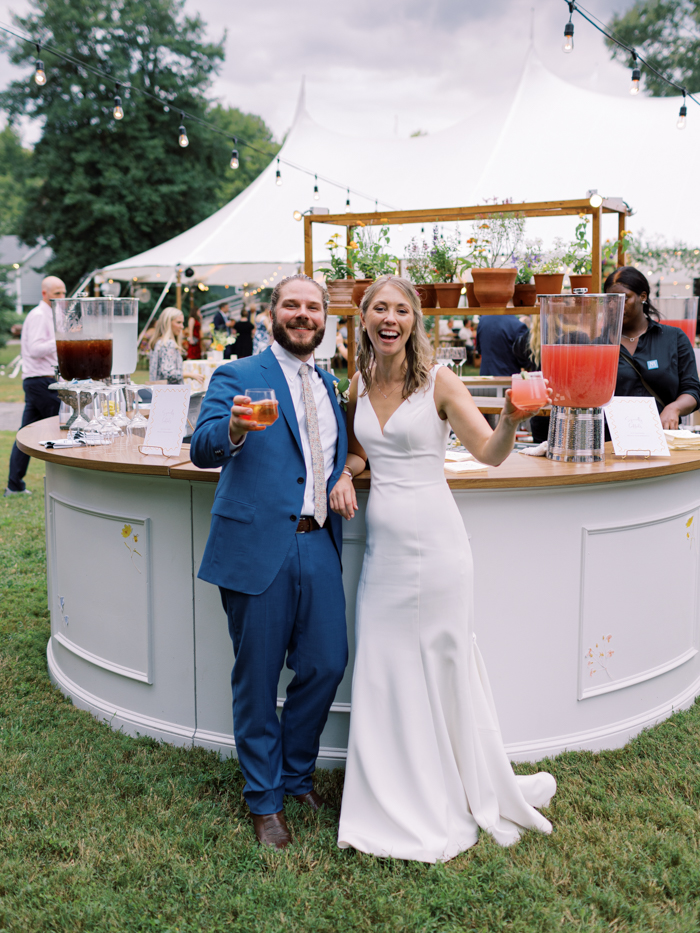 Personalized Touches That Defined Their Merrifield Wedding
Before cutting the cake, we played a customized game of Bingo, and my college friends and I made the cake together. The dessert table featured homemade treats with treasured family recipes. We used homegrown flowers from my mom's garden for guests to create their own bouquets or flower crowns. Near the river, we had a fire pit and hay bales for gathering and making s'mores. Instead of lighting our own fireworks, my dad arranged a spectacular firework show. It was incredible to see our family and friends celebrating with us, especially on the dance floor, where many surprised us by wearing yellow sunflower headbands in costume.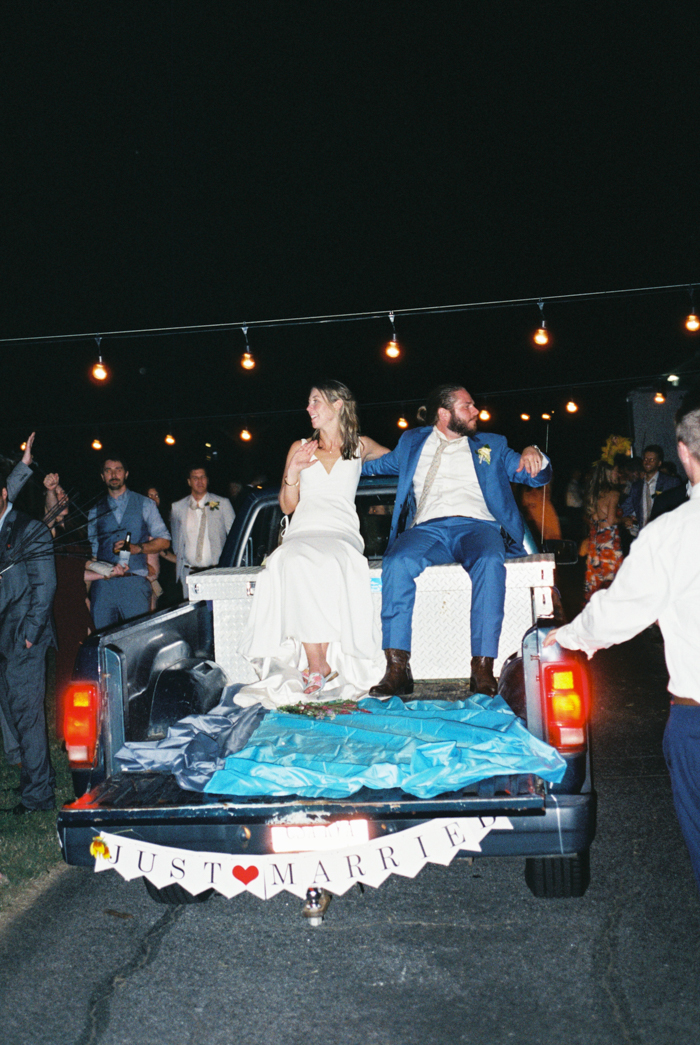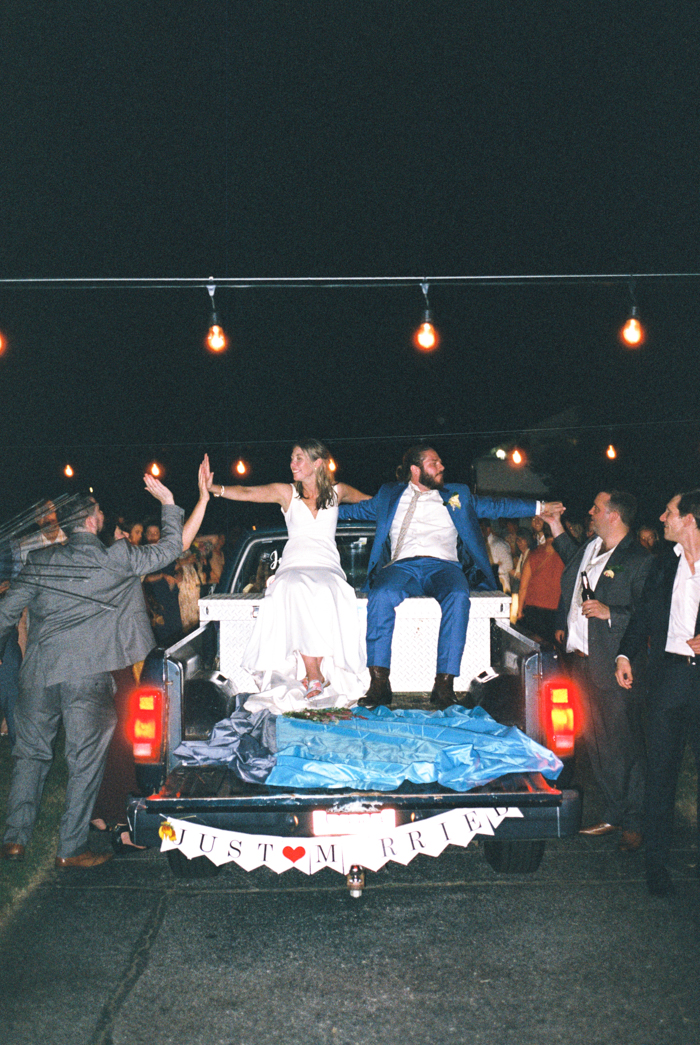 Congratulations to Margaret and Joey on their Merrifield wedding. And many thanks to Kir Tuben for beautifully capturing every dreamy detail and memorable moment.
This wedding proves that you can make your special day all about your unique love story, focusing on just the two of you while still involving your loved ones to make it even more extraordinary. By incorporating handmade touches and infusing personal details, you can create a unique wedding that reflects your journey together.