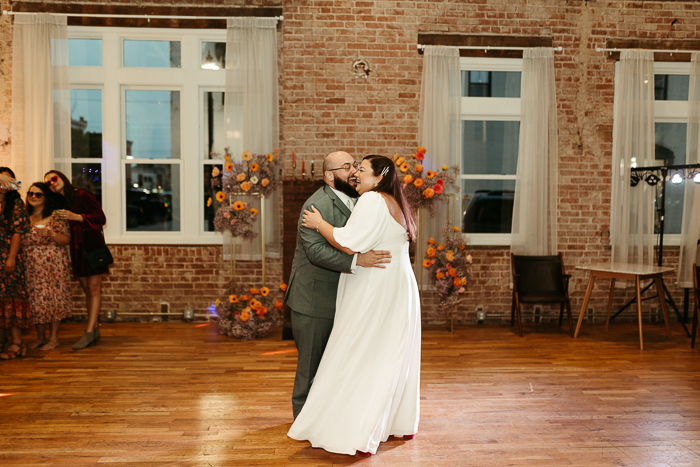 From the start, Hannah and Victor had a clear vision for their wedding day: a bold and colorful disco-party ambiance. They even had a brilliant idea to honor the groom's father by incorporating his disco balls, some of which had been treasured for nearly two decades. With a playful retro color palette, lots of sparkle, and the help of their wedding planner—who used the couple's pictures, videos, and inspiration blogs—their Onyx Coffee Lab HQ Wedding became a celebration that truly reflected their fun-loving personalities.
The 110-year-old building in a downtown industrial area was the ideal location for their wedding, with its exposed brick walls adding to its distinctive charm. They beautifully transformed the space for the ceremony with floral pillars, colorful candles, and antique holders on the mantle. When it came time for the reception, they flipped the same space, keeping the backdrop while adding metallic streamers for a playful touch.
It was a collaborative effort that ensured the wedding embodied the couple's unique style and spirit. If you want to see more of this funky, fun-filled disco affair, keep scrolling to see every incredible detail and moment, all captured by the talented Elizabeth Salazar.
The Couple:
Hannah and Victor
The Wedding:
Onyx Coffee Lab HQ, Walnut Ave., Rogers, Arkansas, United States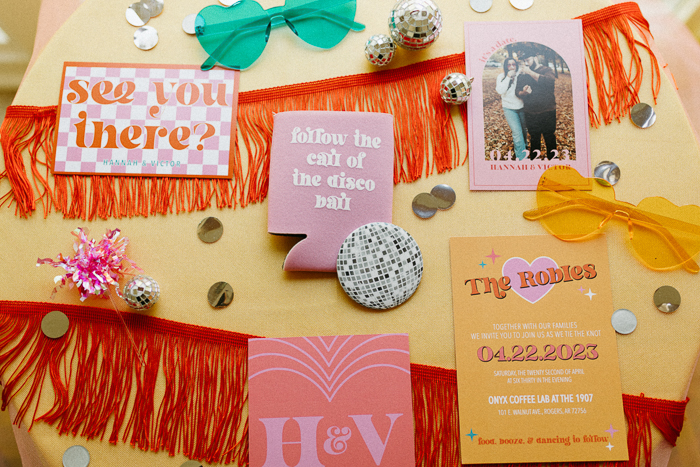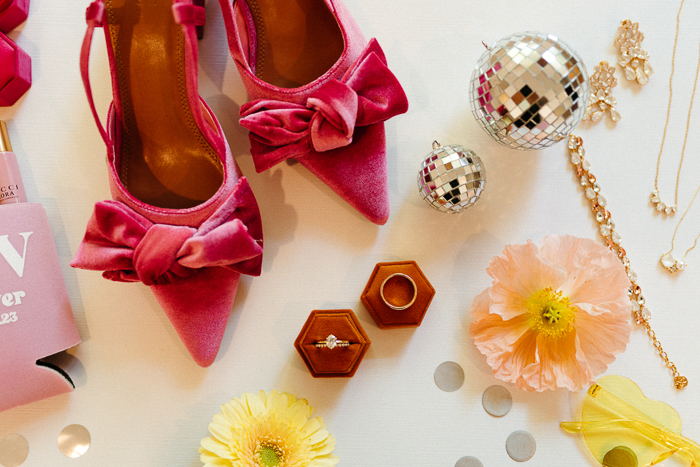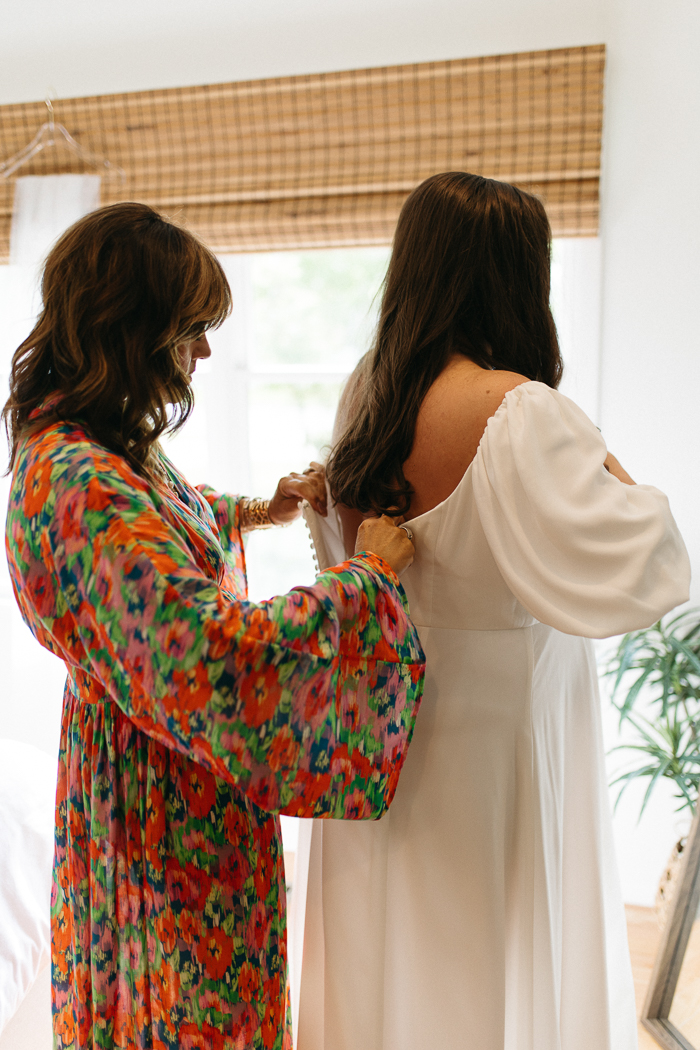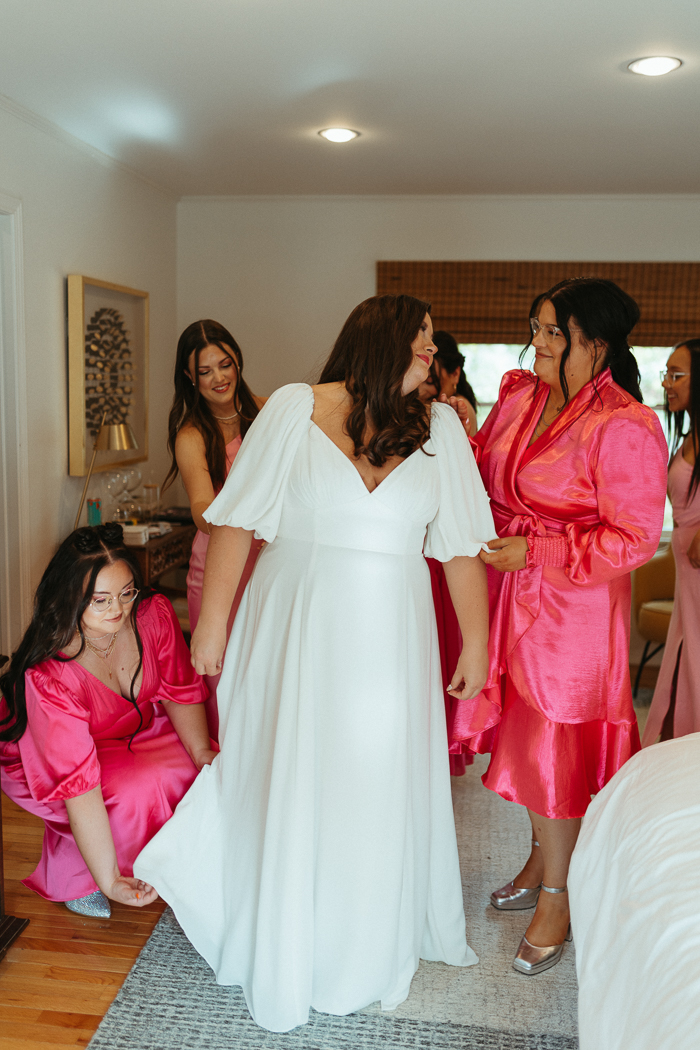 Recommended Reading: 5 Tips for Pulling Off Mismatched Bridesmaids Dresses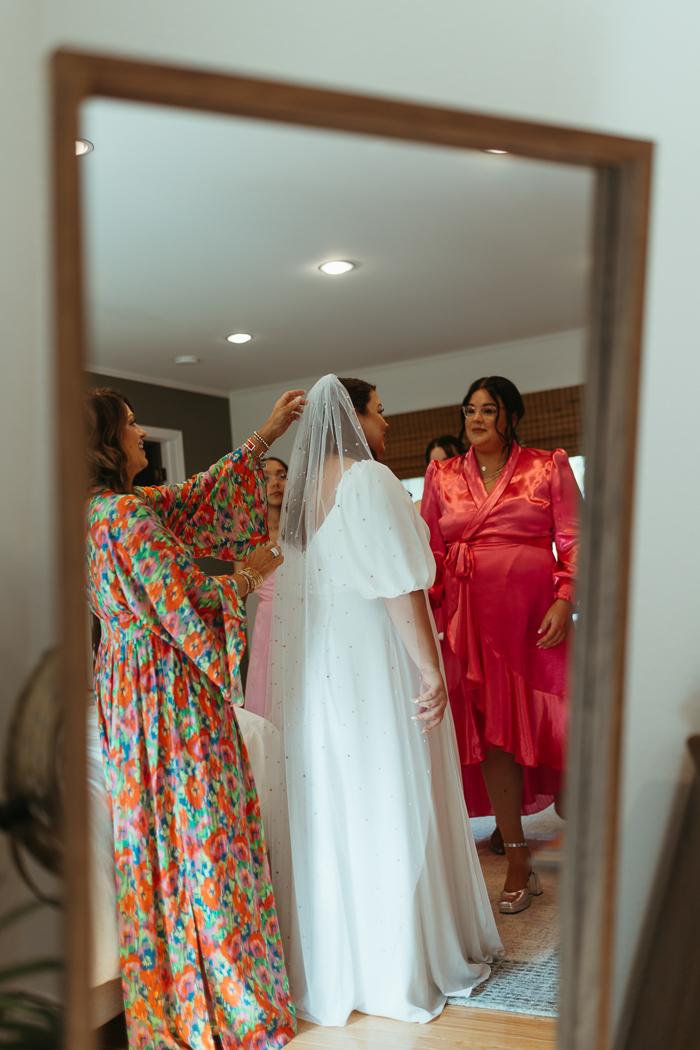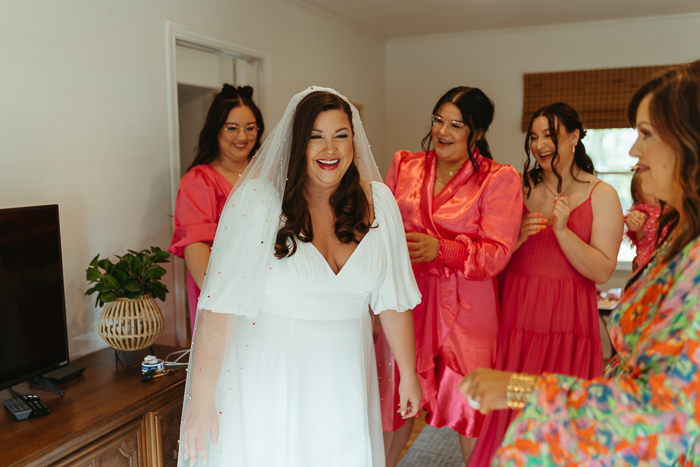 How Their Bold Disco Ball Filled Onyx Coffee Lab HQ Wedding Came To Be
The vision from the get-go was to incorporate many colors to create a fun, kind of disco-party vibe. I was so excited to see that mirror balls and disco-themed parties were in style and easily accessible because I wanted our wedding to be a true party. A total celebration of how excited and lucky we felt about getting married. Our incredibly talented wedding planner took all the scattered pictures, videos, and inspo blogs I gave her and made our wedding reflect our fun-loving personalities. Also, my husband's father was a DJ in Arkansas for many years, and we used some of his mirror balls. Some were nearly 20 years old, so that was definitely special.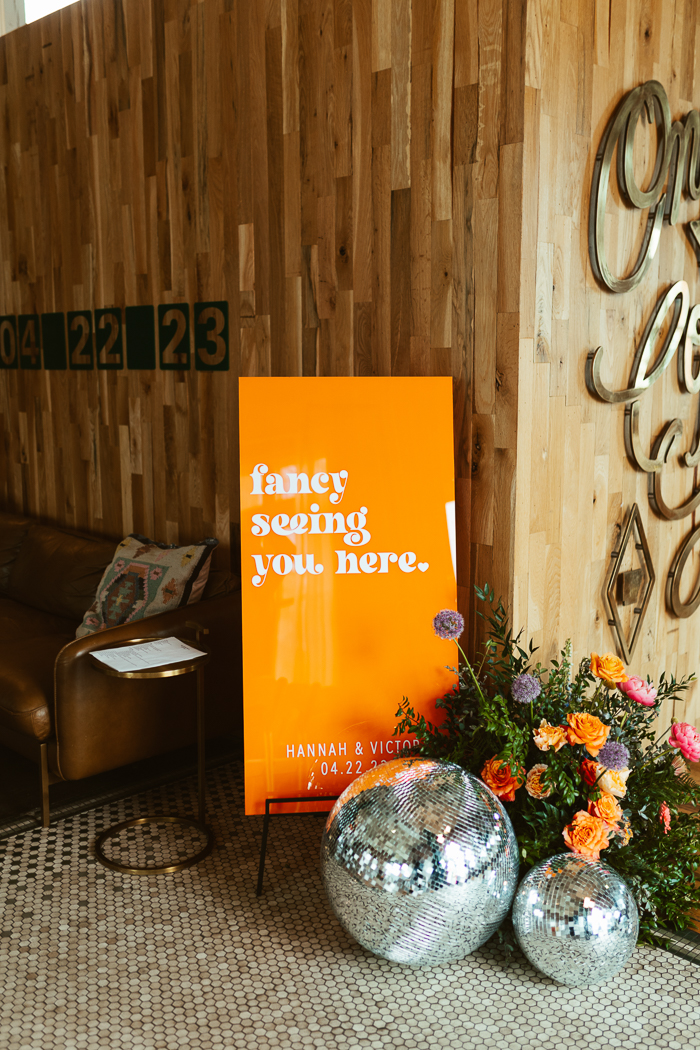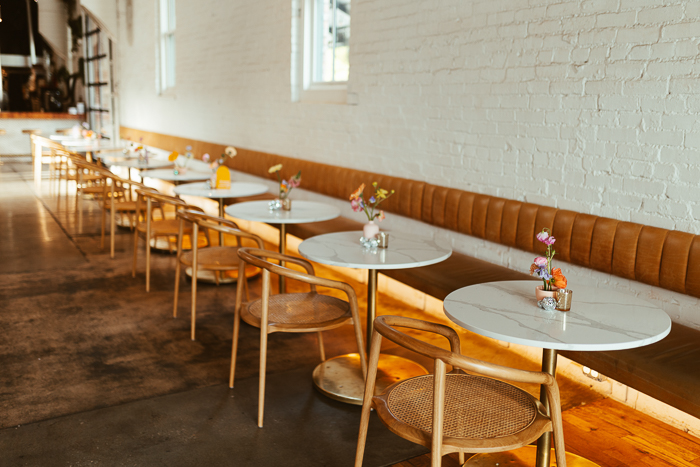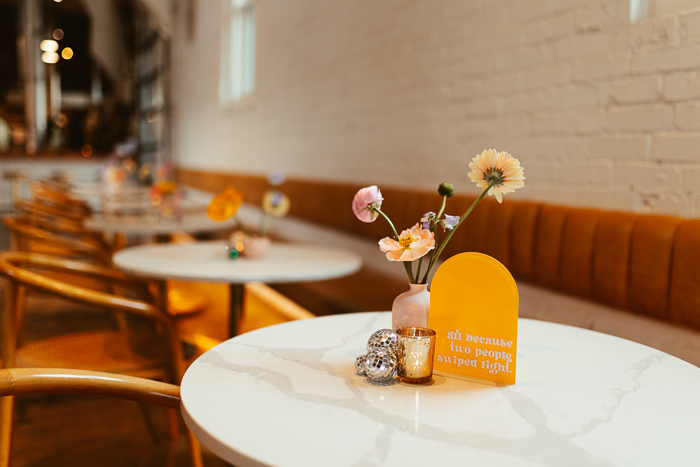 Recommended Reading: 7 Wedding Signs You Definitely Need At Your Wedding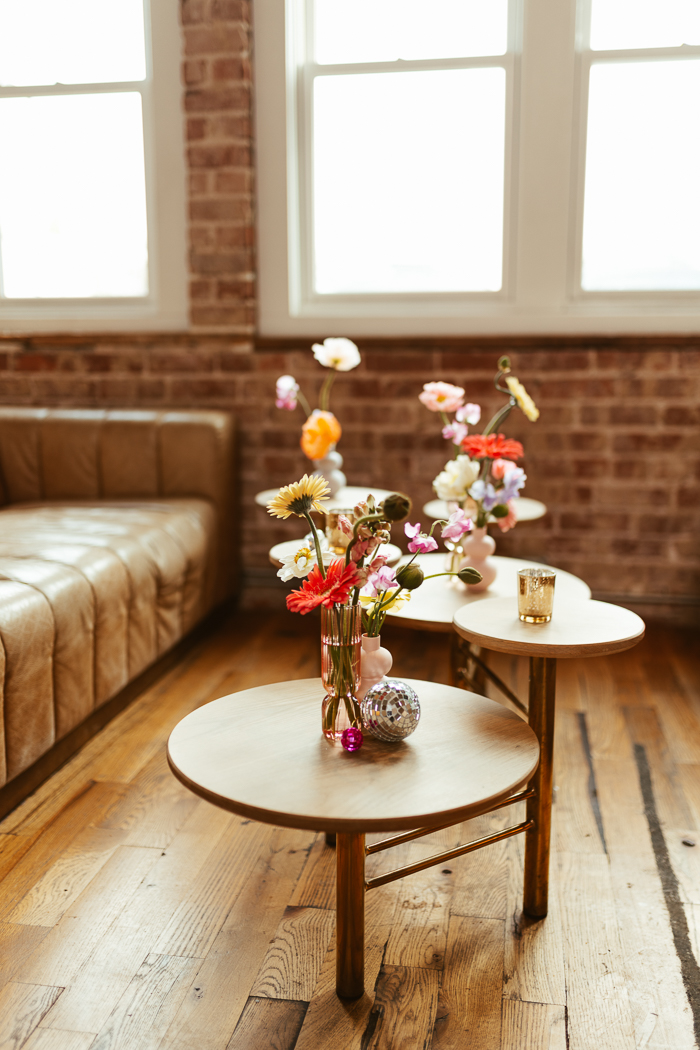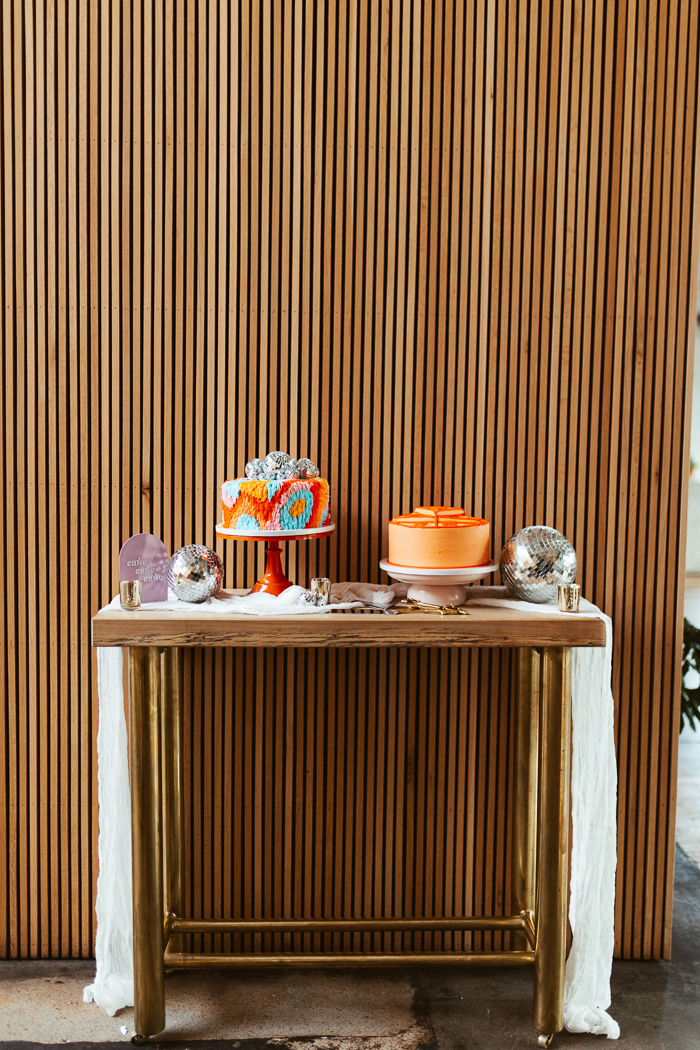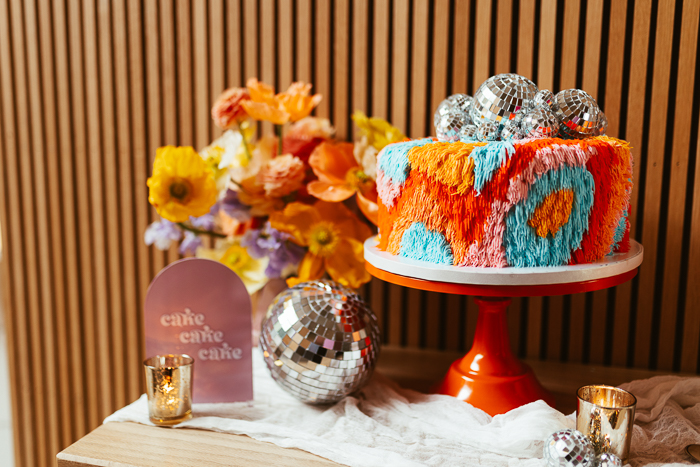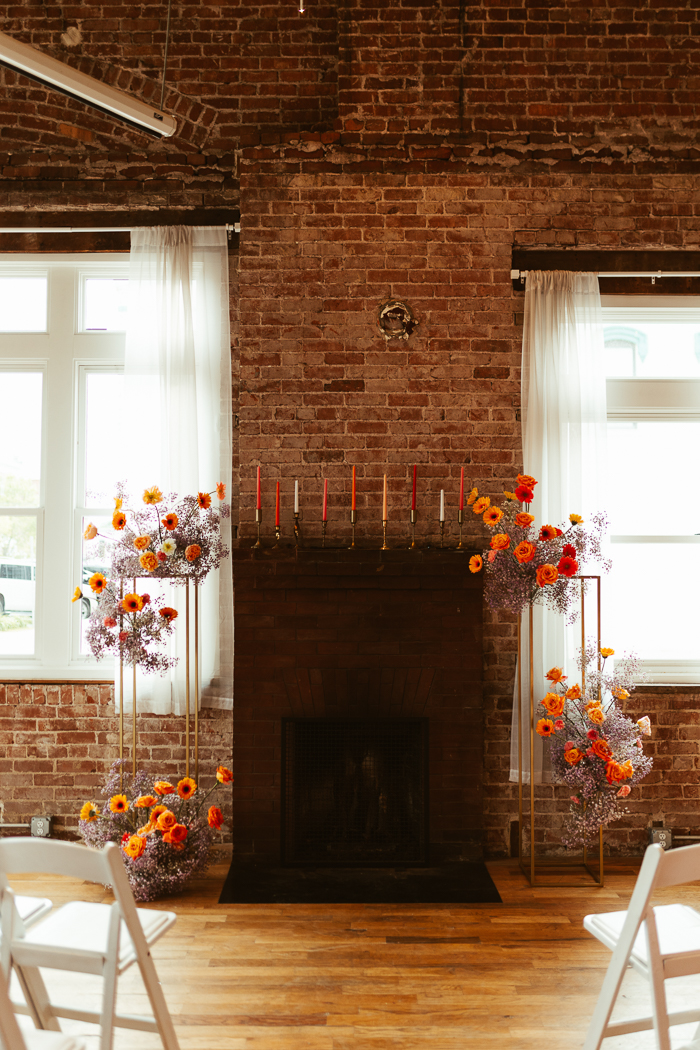 A Heartfelt Prelude To Their Ceremony
One of the most important things to us as a couple was to connect before the festivities began. About 20 minutes before the ceremony, we shared private vows we wrote. Good thing they were private because we sobbed the entire time. We used portions of the vows in our ceremony, but that time together was invaluable. We then grabbed a craft cocktail at Pinky Swear, a bar in the same building as our venue, as we waited for the ceremony to begin. Spending that time together allowed us to talk about the gravity and magic of the moment before seeing our wedding guests. It made us ten times more at ease and excited.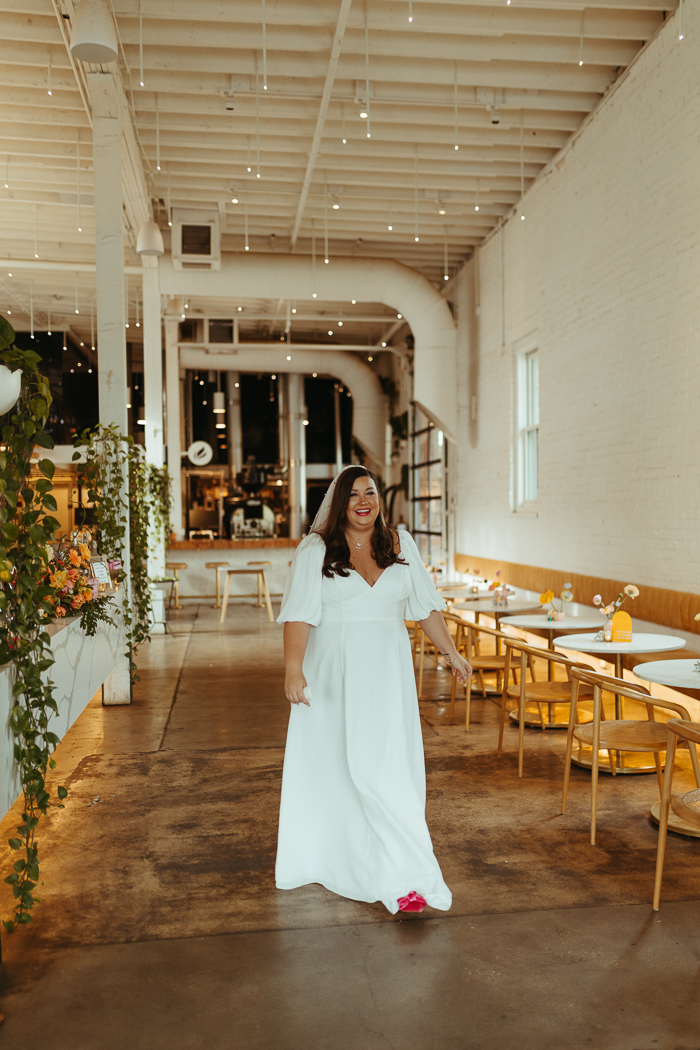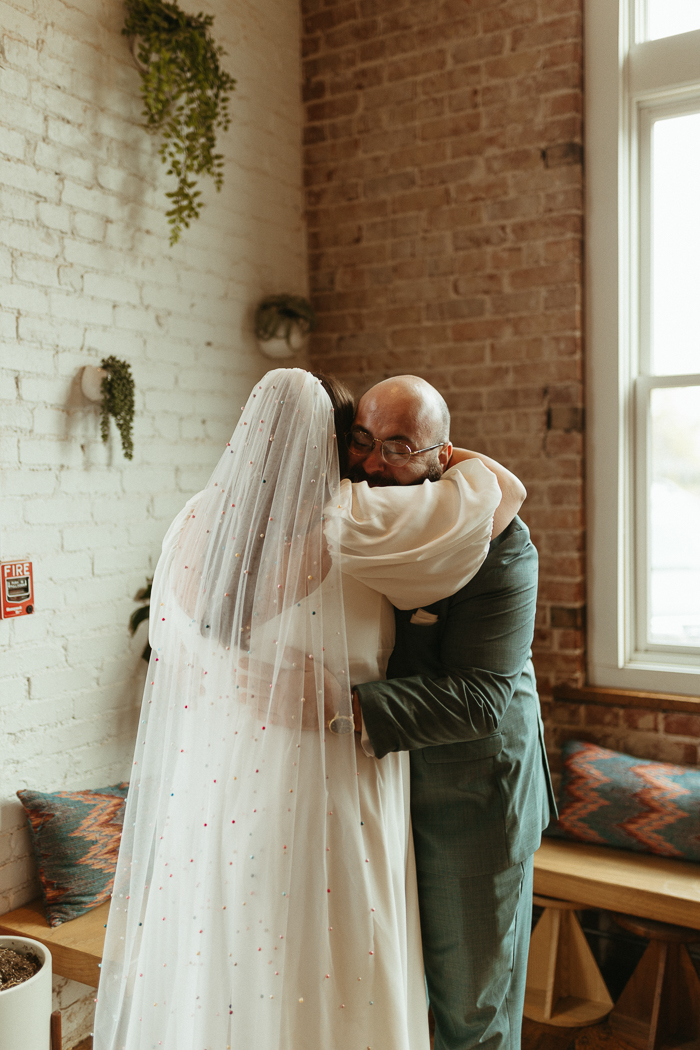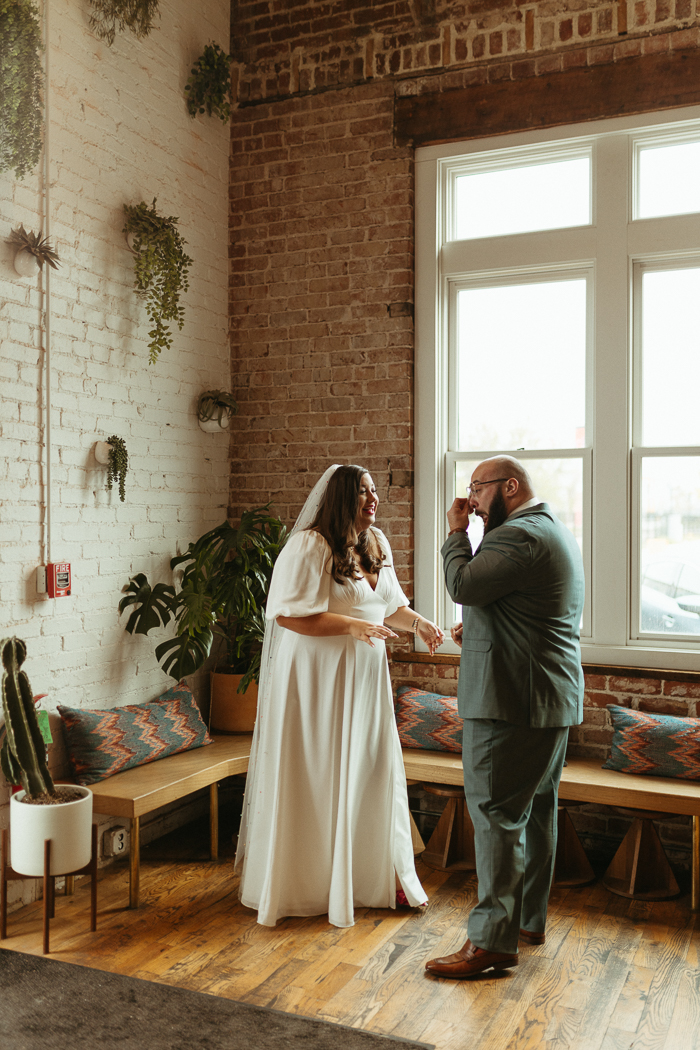 Recommended Reading: Get Inspired By These 30 Touching Wedding Vows Examples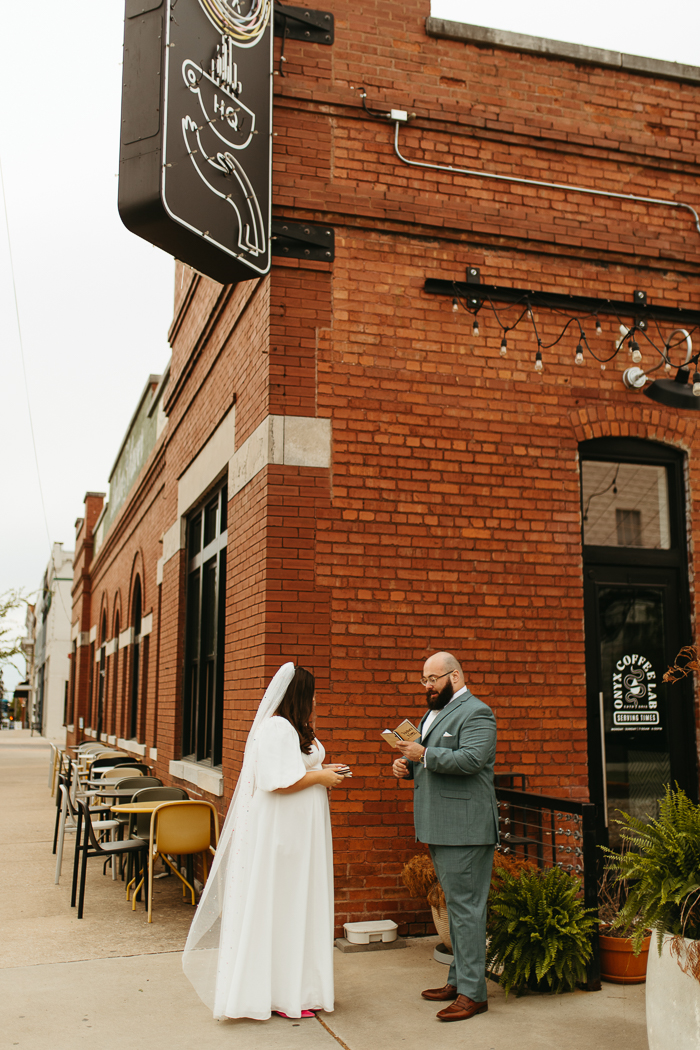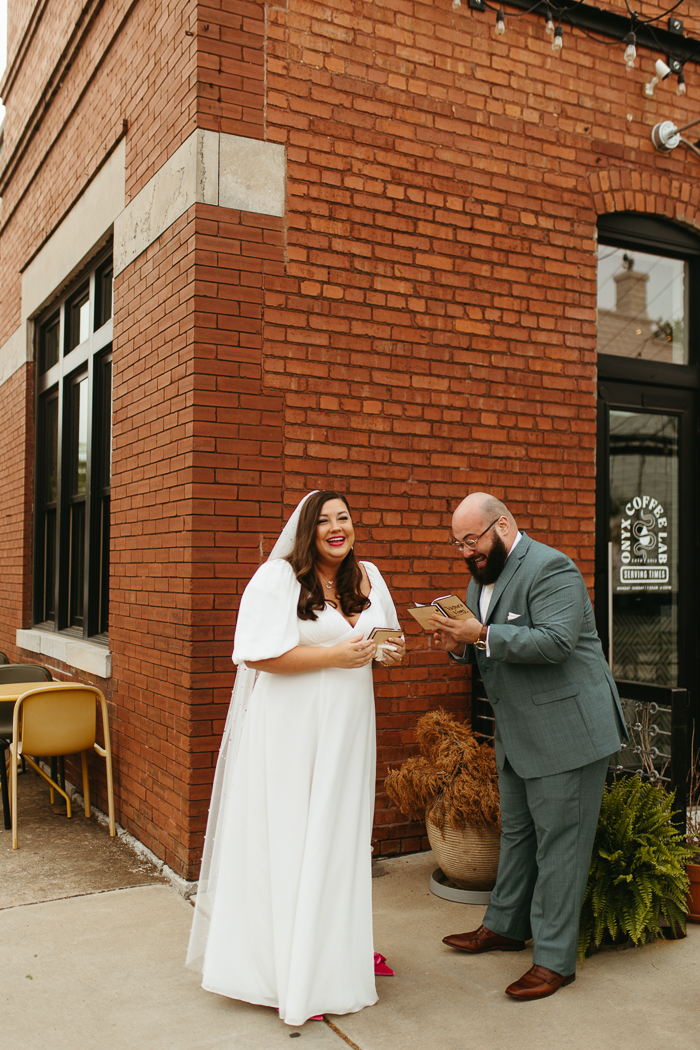 Sharing the Load: The Value of Wedding Coordinators and Support Systems
While planning your wedding, try not to shoulder it alone. If you can, hire a coordinator or planner, especially one willing to hear your concerns and advocate for your vision. There are so many options and unexpected, tiny decisions to be made while planning, and it's normal to become overwhelmed. It can be both exciting and challenging! I didn't realize there were many decisions and tasks that only my partner and I could finalize, so having an event planner booking and facilitating communication with vendors was beneficial. If you're coordinating your event, rely on your support system to help you with everything, big or small. And I can officially say that our wedding and the memories we made were worth the effort.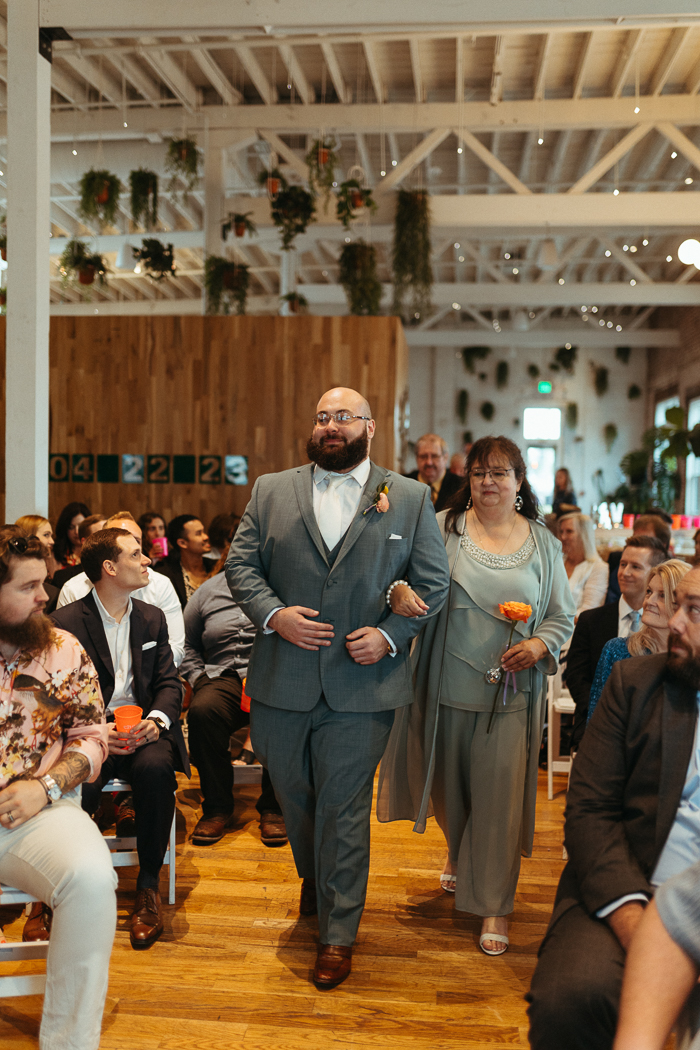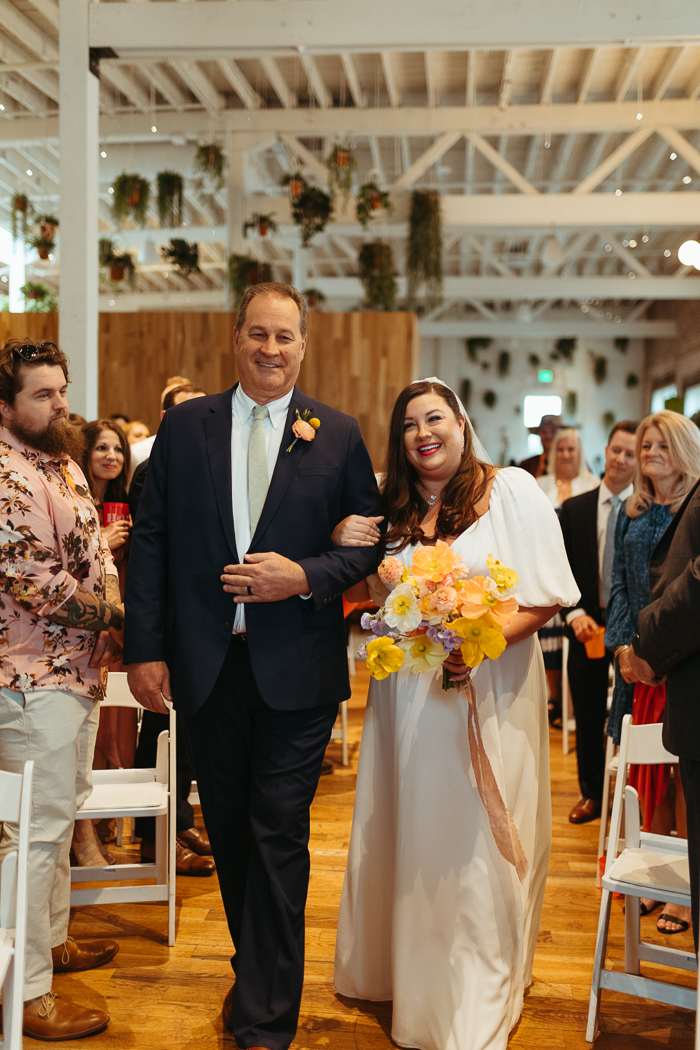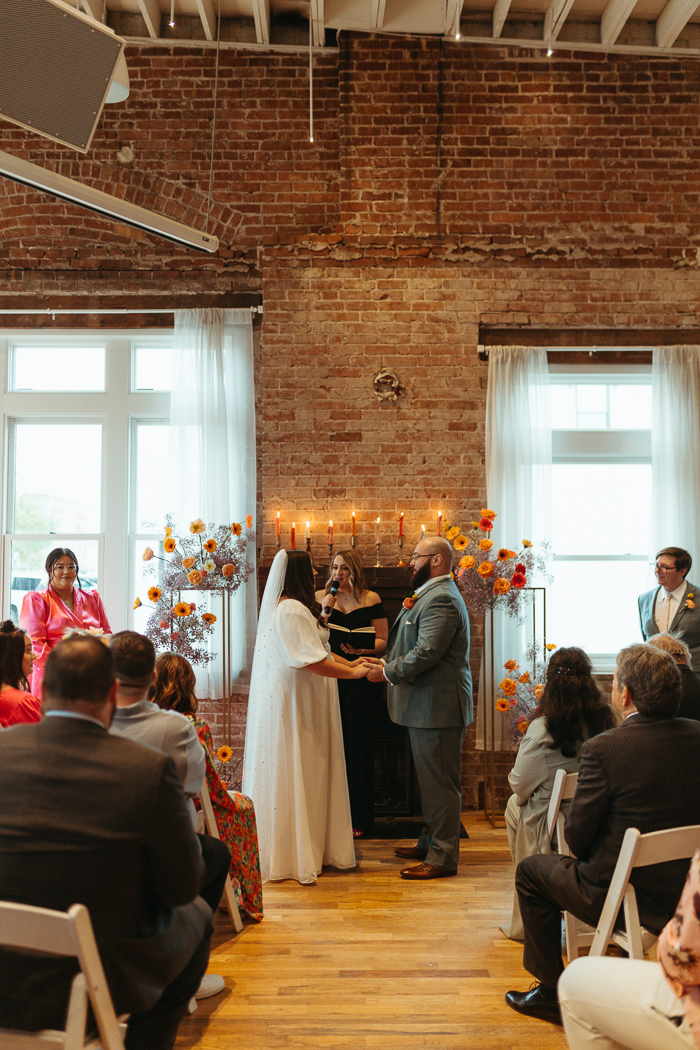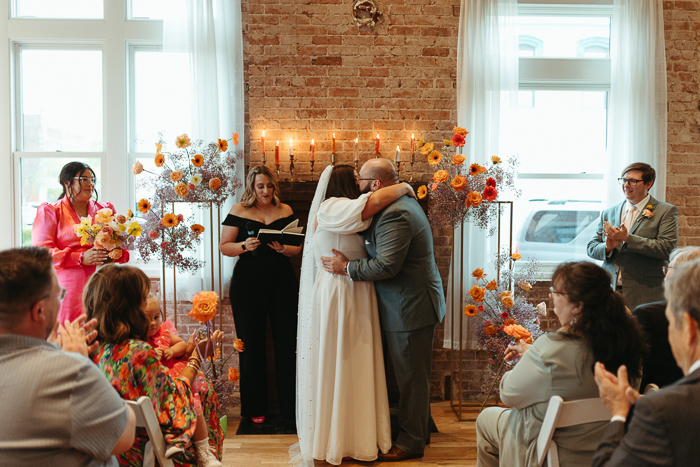 Recommended Reading: Creative Ceremony Backdrop Ideas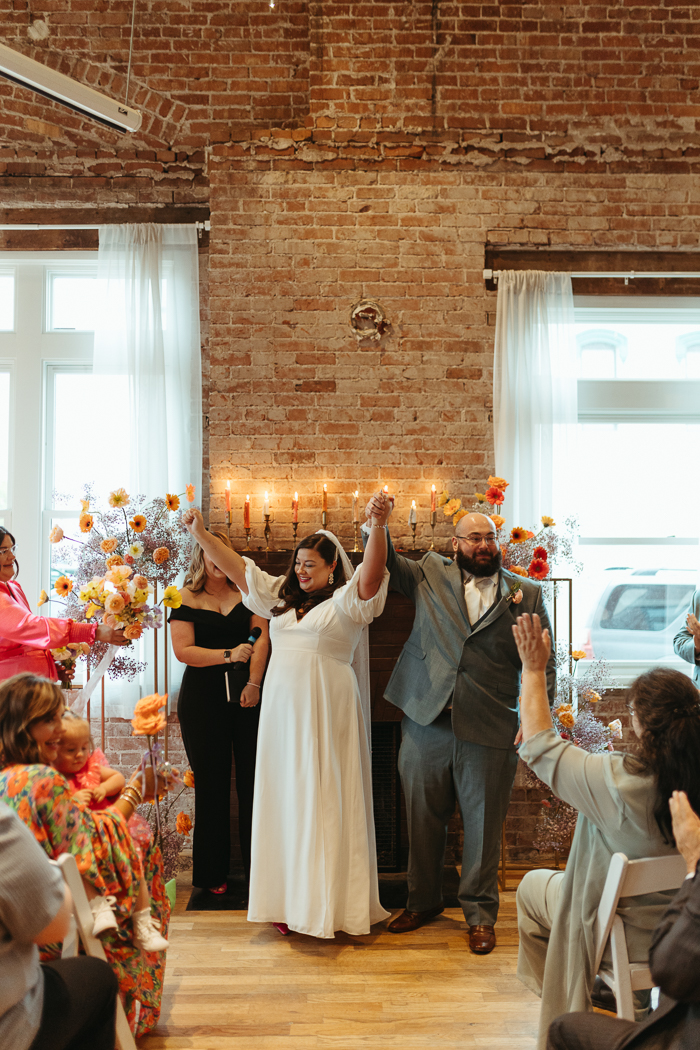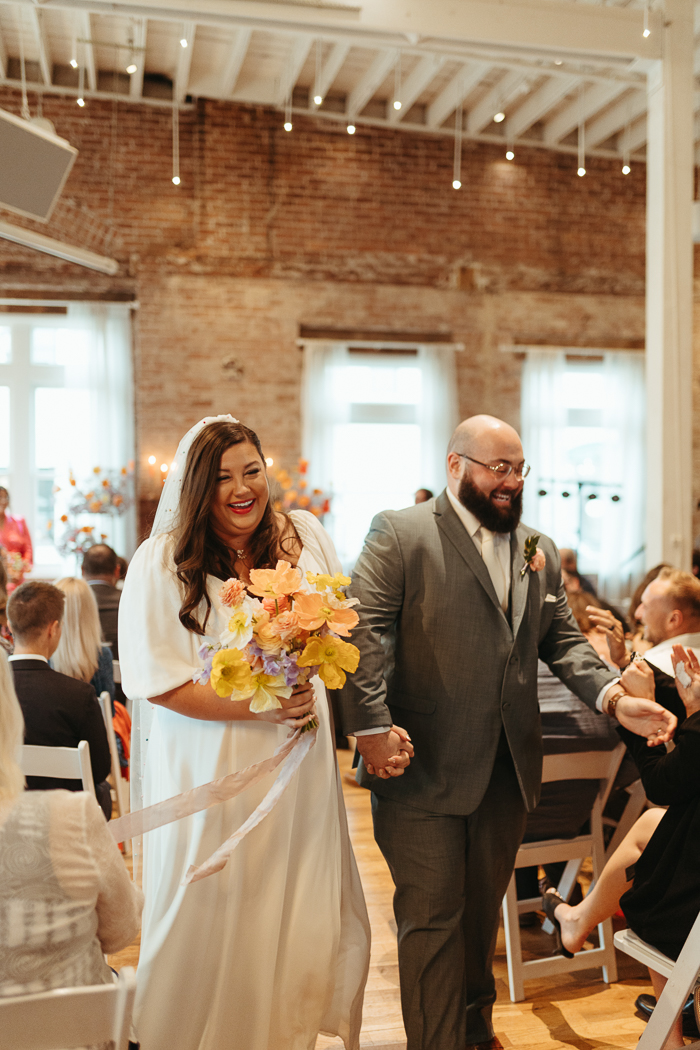 Crafting A Personalized Wedding Experience
The things I consistently valued while planning our wedding were: making sure the event reflected our personalities and our excitement about marriage and incorporating authenticity into our ceremony so that guests learned more about us as a couple. Creating an easy-going, comfortable reception where our guests could mingle and celebrate. We're most proud of our authentic and intimate ceremony, our stunning florals, and how KDT Brides pulled off an event that felt personal, unpretentious, and incredibly fun. Also, our decorative signs, done by KDT Brides, were absolutely excellent.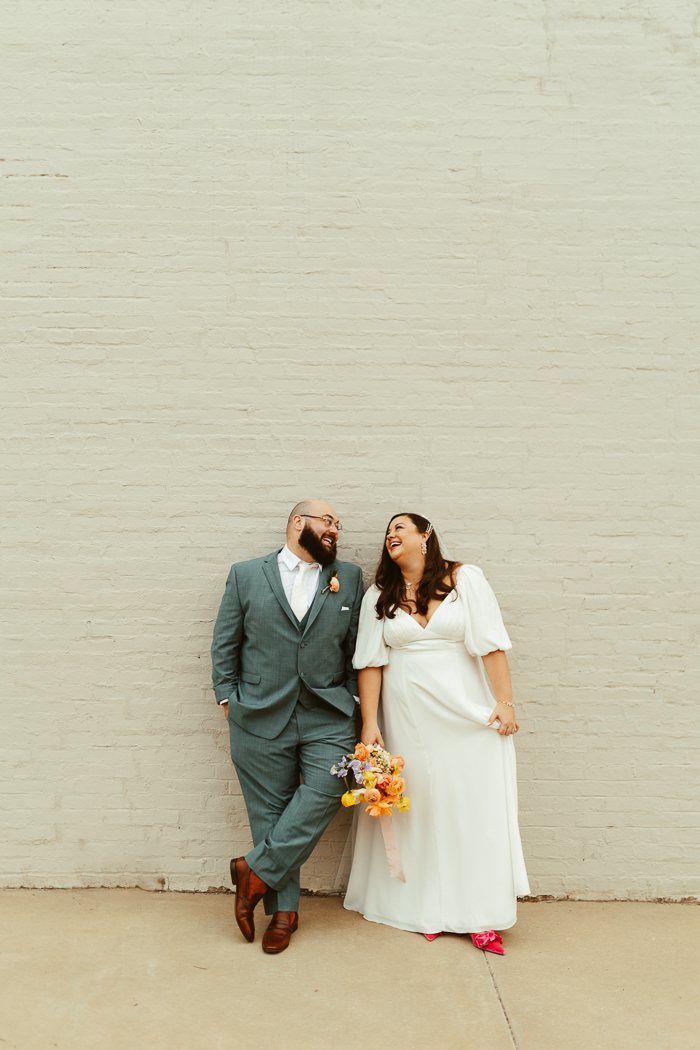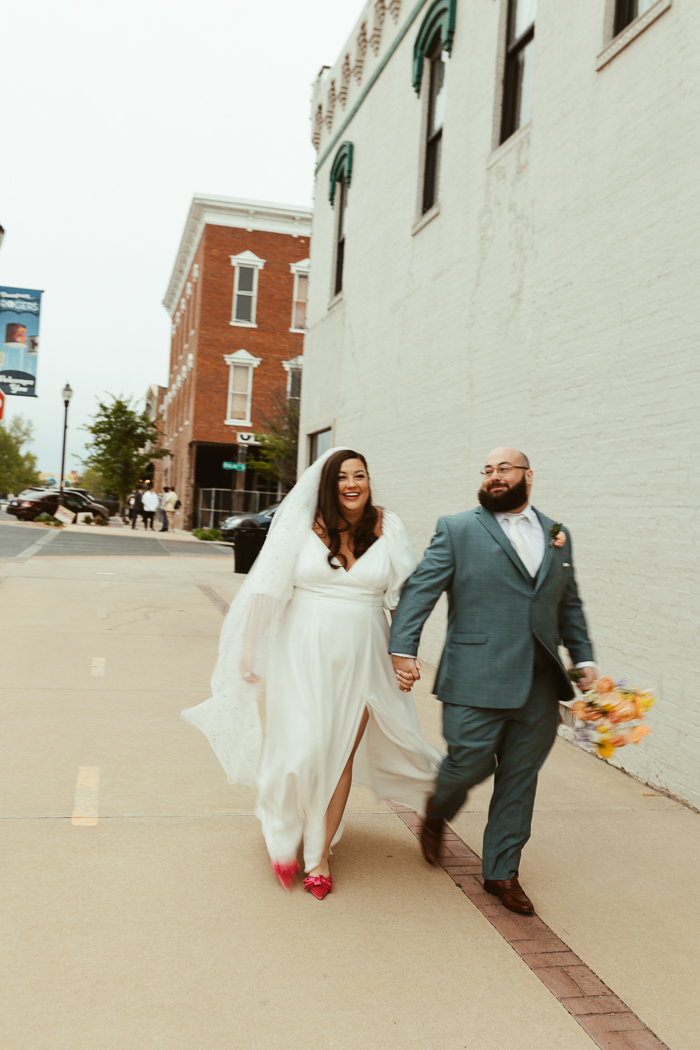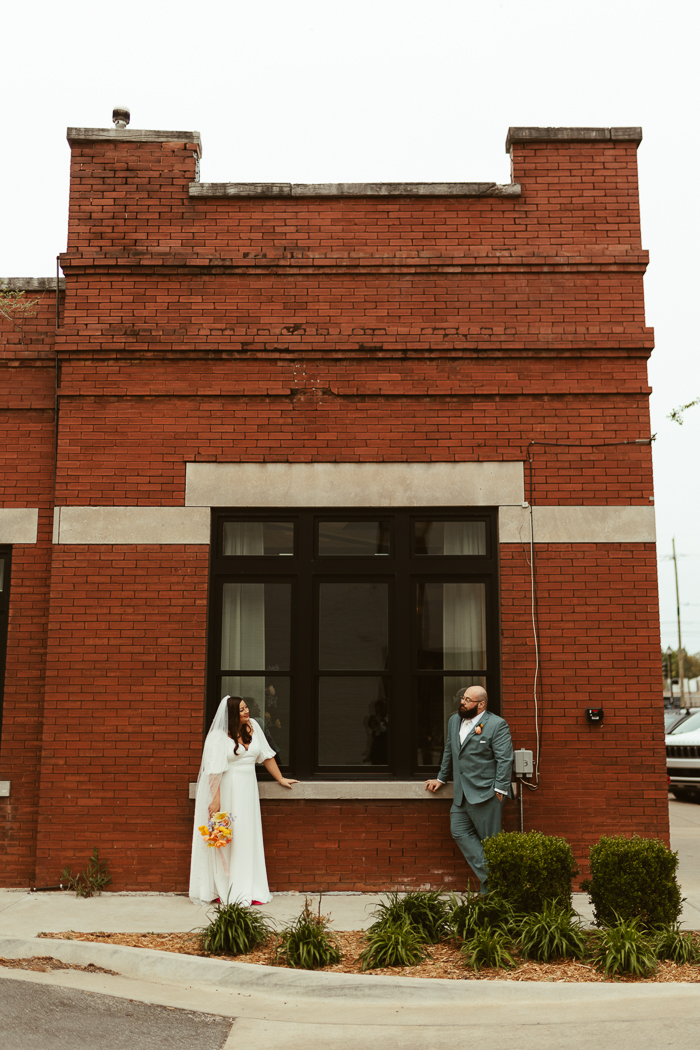 Why An Onyx Coffee Lab HQ Wedding
Our venue choice was an absolute no-brainer. I knew I wanted something different than a blank canvas venue, and Onyx Coffee Lab's HQ in Rogers felt like the perfect place for us. Onyx HQ has a cozy, mellow vibe, even though it's a pretty big space. I loved the fireplace and the long green-velvet curtain. The large plants they have everywhere are gorgeous. The venue is incredible by itself, without needing to add a lot of decor, and very affordable. It has a ton of character, and the building has a neat history. It was fun serving Onyx coffee and espresso martinis at the reception. A bonus was that many of our wedding planning meetings took place over cups of coffee at the venue during their business hours.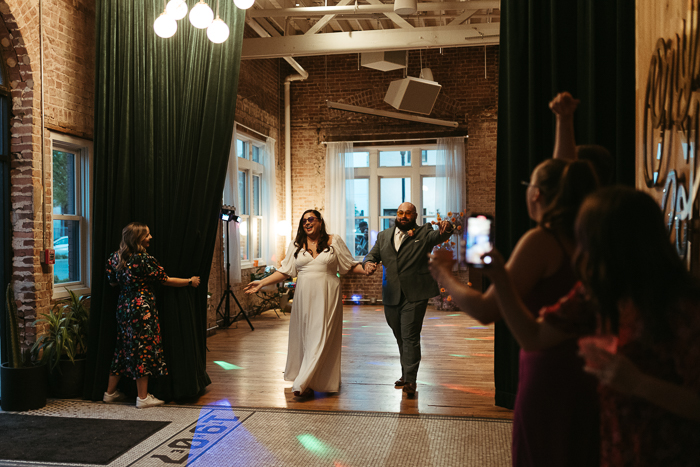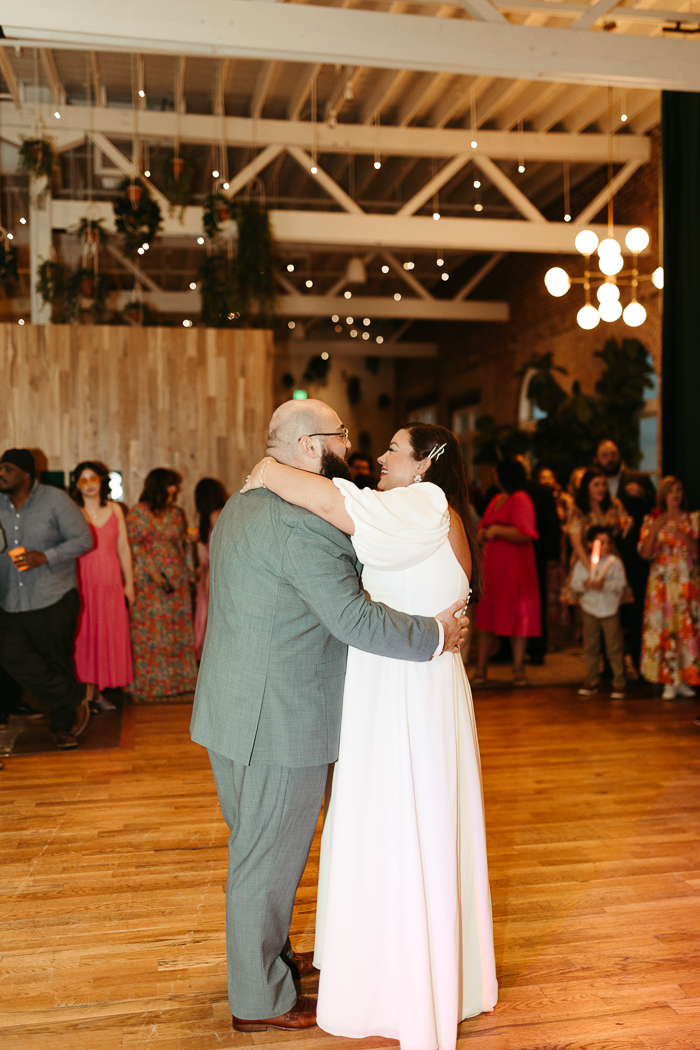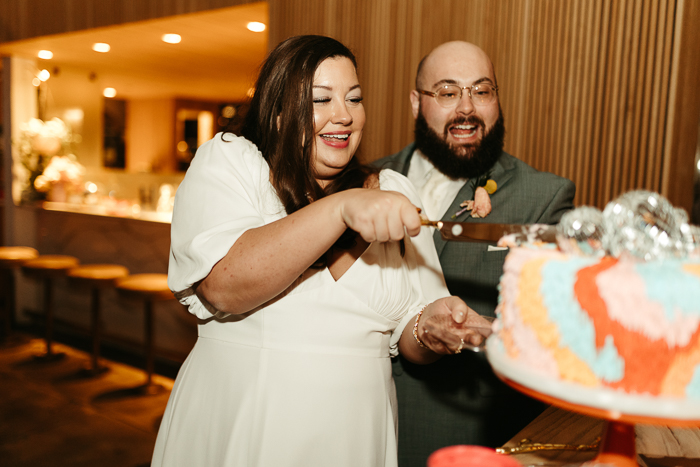 Meaningful Gifts And Surprises On Their Wedding Day
We kept our gift exchange small, affordable, and meaningful. We purchased wooden keepsake vow books from an Etsy shop, wrote our private vows in our handwriting, and gave them to each other before our ceremony. It was extremely special. I also planned a surprise date to Dillards the week before our wedding. I bought my partner a new cologne to wear, and Dillards even personalized the glass bottle with our initials and wedding date. It ended up being so fun!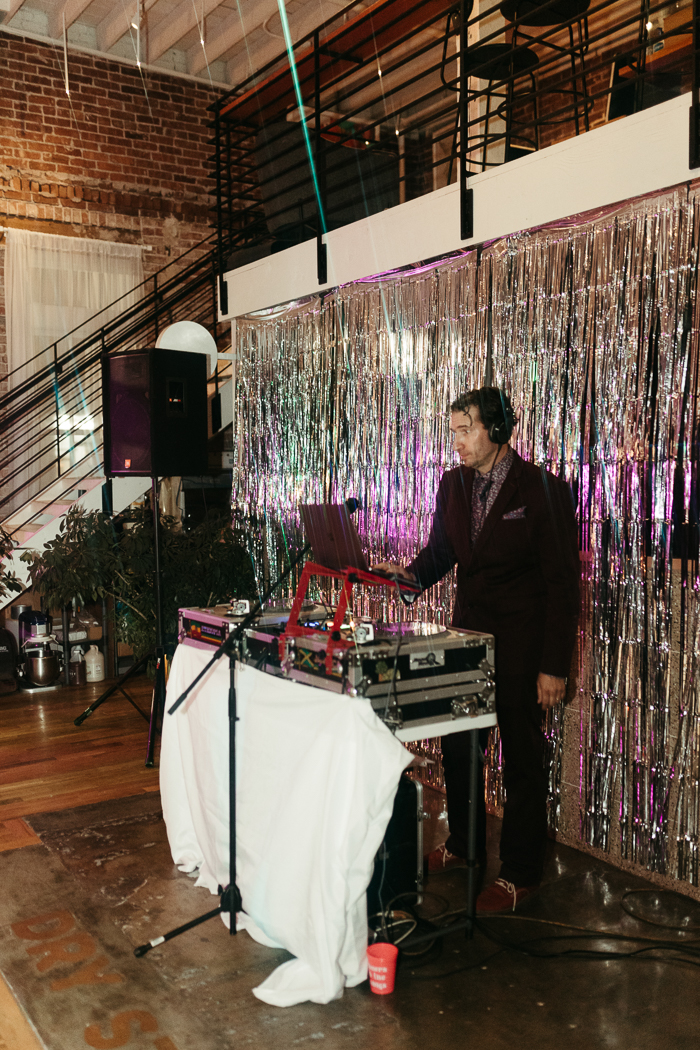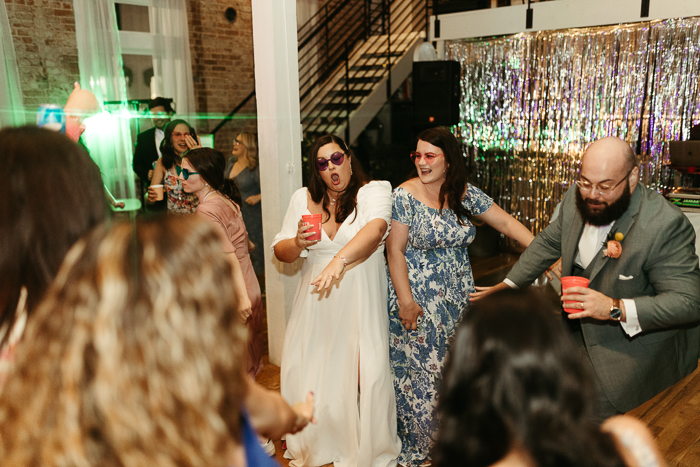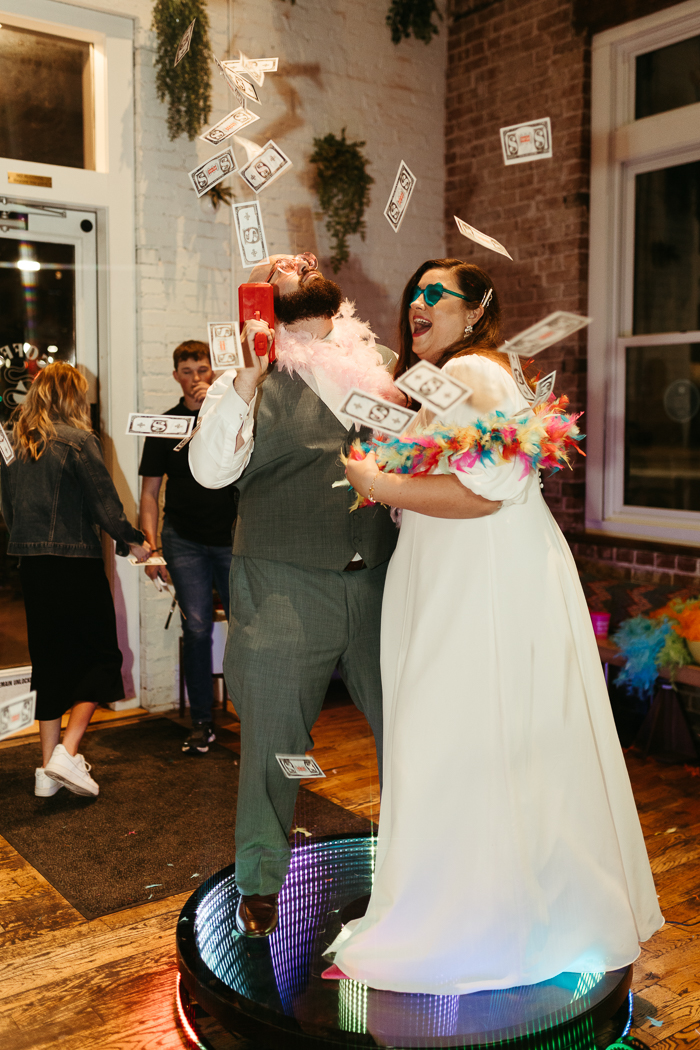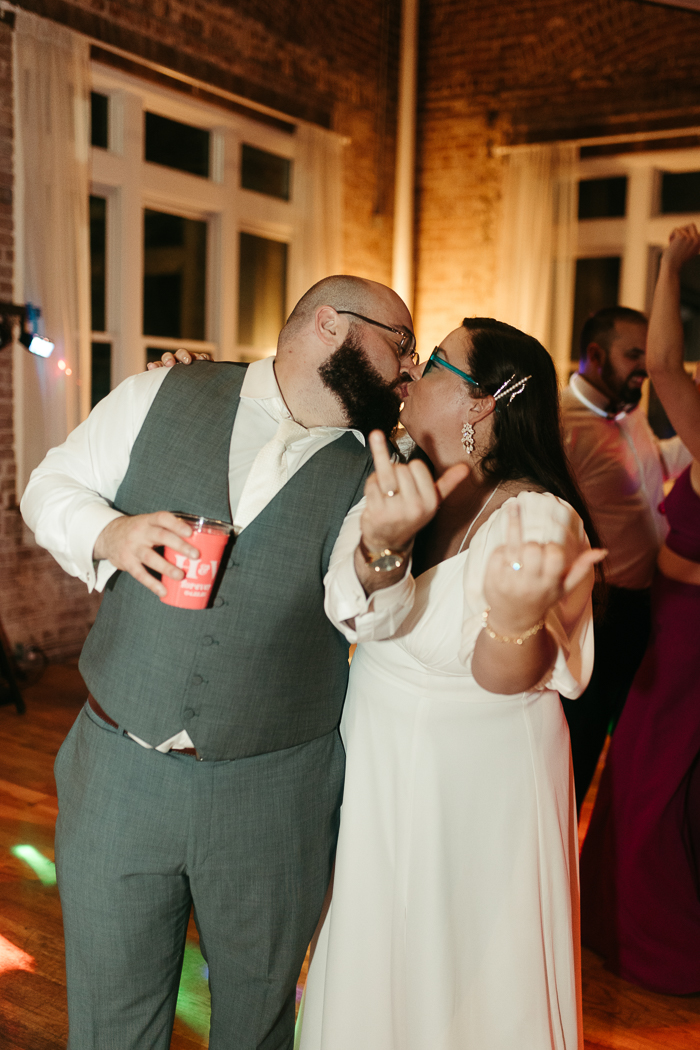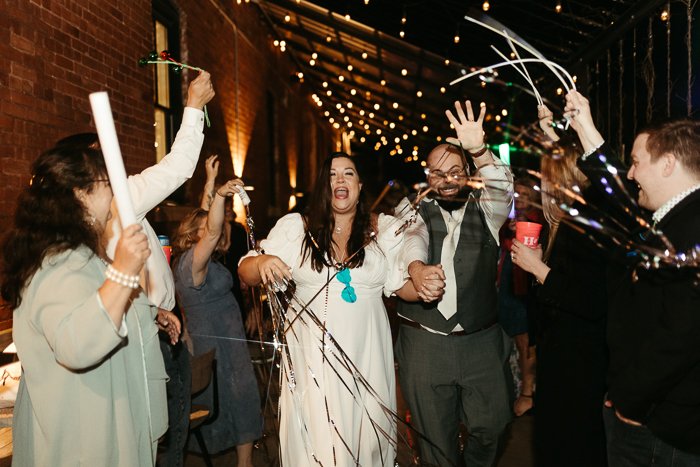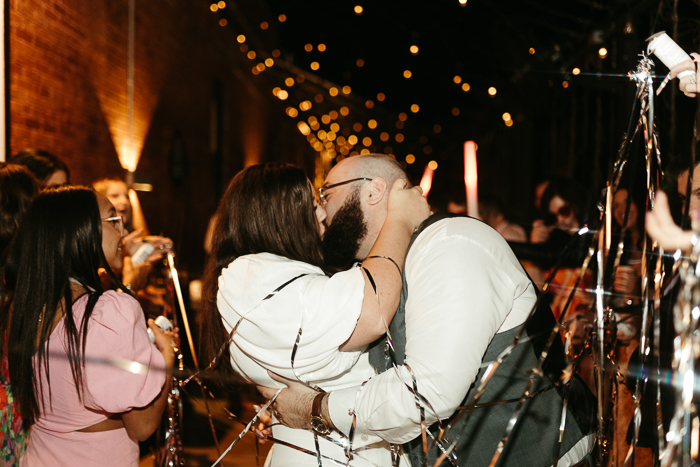 Congratulations to Hannah and Victor for their bold disco ball-filled Onyx Coffee Lab HQ wedding. A special thanks to Elizabeth Salazar for capturing all the unforgettable moments. Their celebration is a great inspiration for couples who love combining fun and funky vibes.
Choosing a versatile venue like the Onyx Coffee Lab HQ allows you and your partner to express your style freely. It's a blank canvas that offers endless possibilities. Whether you prefer a classic and timeless wedding theme or a vibrant and daring one, adding your own creative touch creates a memorable and immersive experience for your guests.