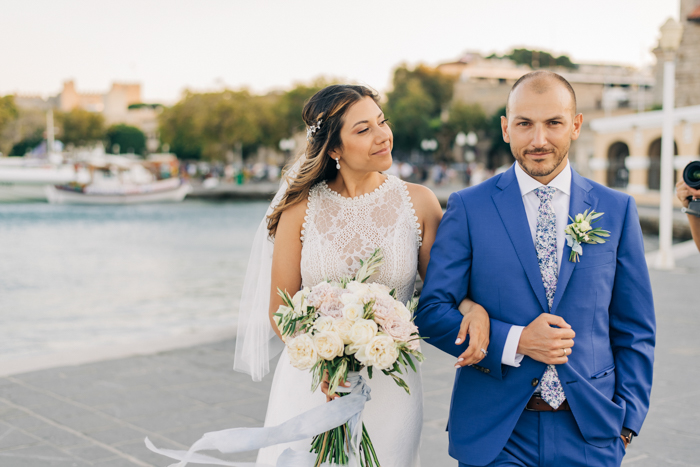 One look at this Kalami beach wedding and you'll want to fly to Greece for a destination wedding. Alexandros and Angela wanted a wedding where they could celebrate their love, and have it feel like a chic getaway for their guests. And to celebrate exchanging their vows, this couple flew in guests from 17 different countries—truly surrounded by loved ones!
With the help from wedding planner Golden Apple Weddings, their beach space was completely transformed into something out of a magazine. With gauze blue linen tablecloths mixed with the reed canopy bar, strung lights, and tropical plants, this beach wedding is truly Pinterest goals! If the grand chandelier in the Evangelismos Church wasn't stunning enough, then the bold blue color palette, sunset reception, and marbled desserts definitely take the cake—yes, pun intended!
And if the decor wasn't enough to have you pinning this destination wedding, then the wedding fashion will. Alexandros sported a bold blue suit and floral tie and Angela looked so beautiful in her chiffon and lace bridal gown. If you're ready for an island getaway, then let these dazzling photos by Stelios Kalisperis take you there.
The Couple:
Angela and Alexandros
The Wedding:
Kalami Beach, Rhodes, Greece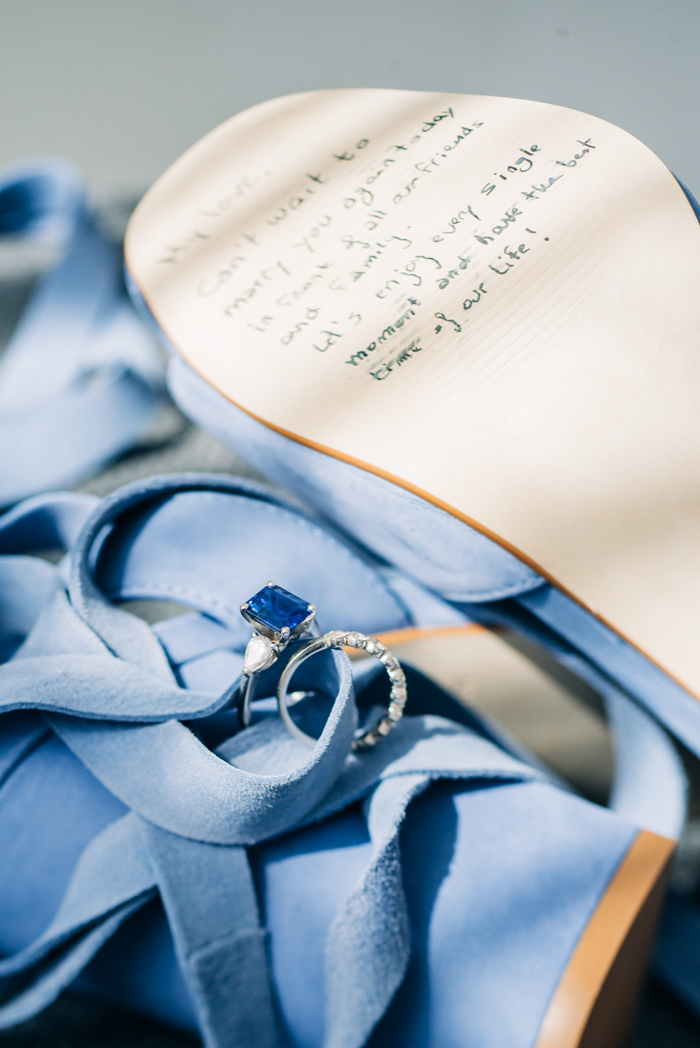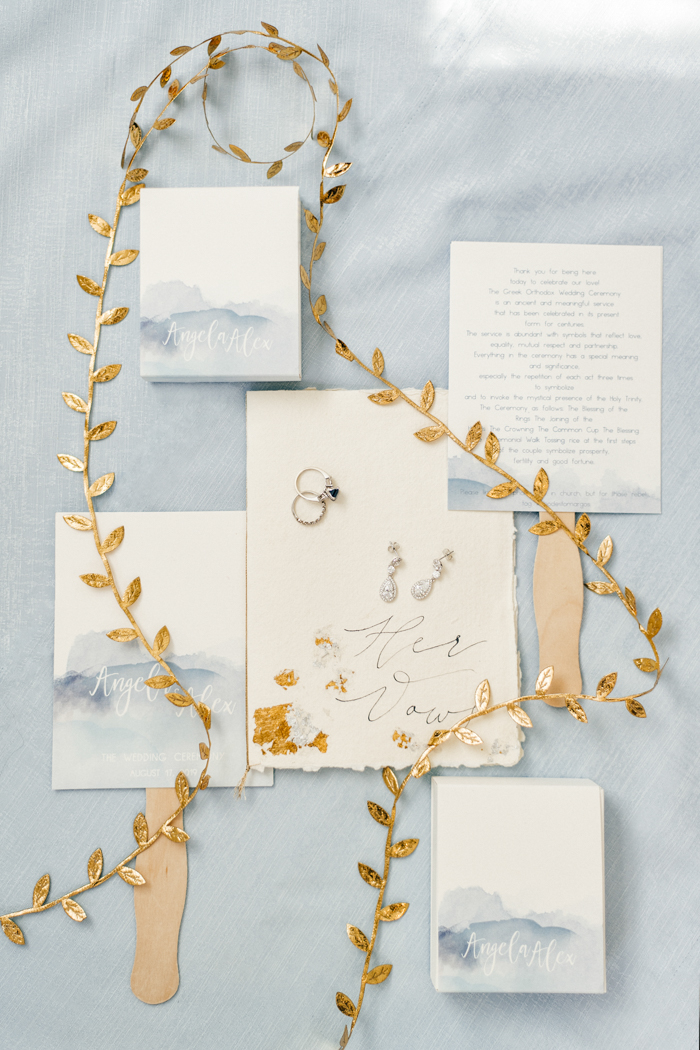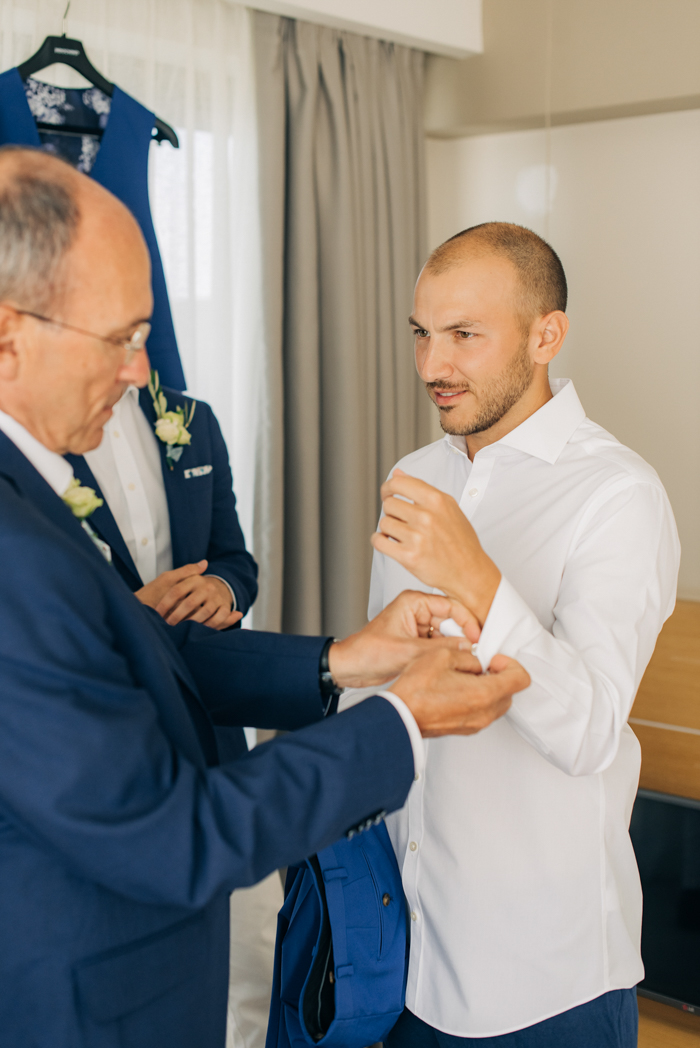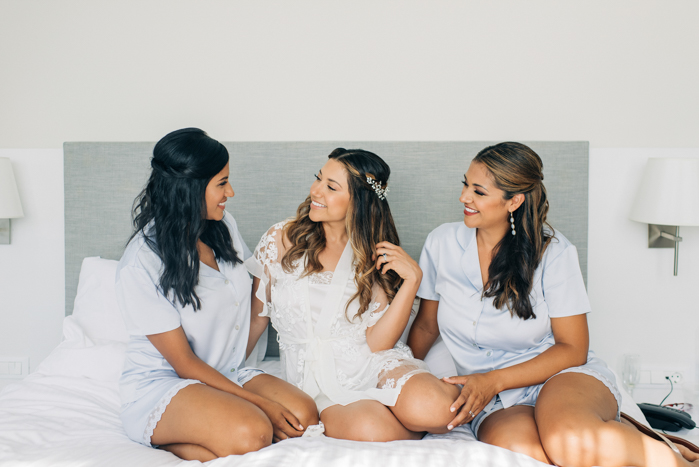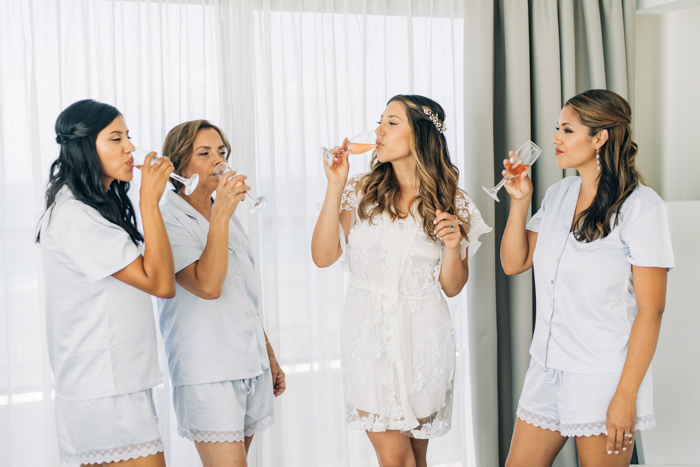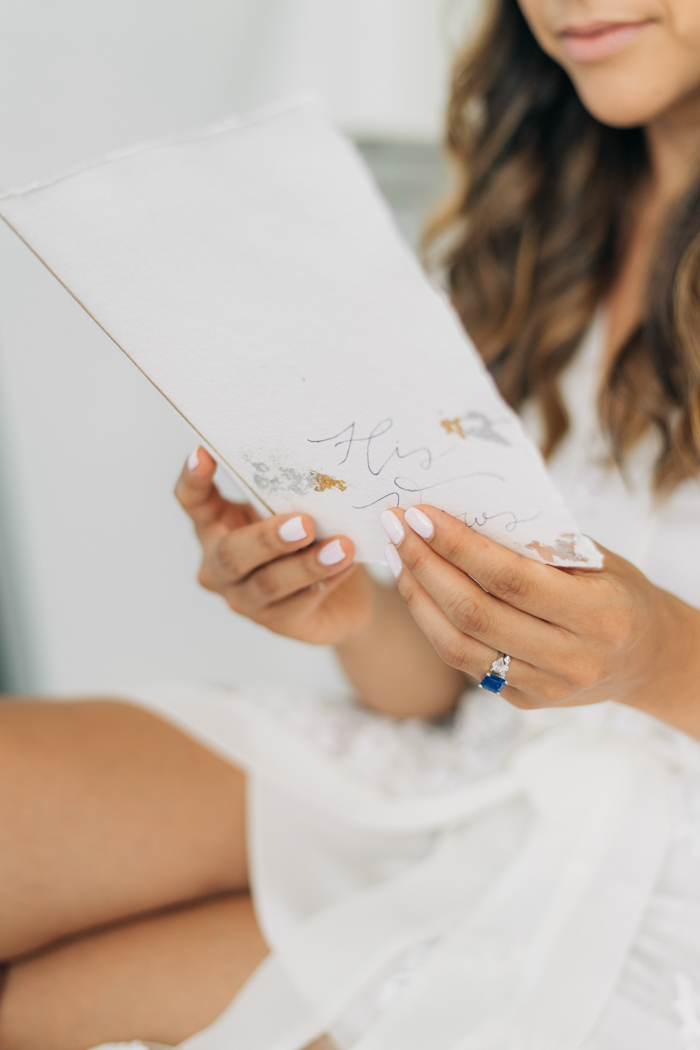 A Global Guest List
We were proud to bring together so many different people from different cultures and countries. In total, we had guests fly in from 17 different countries! By the official wedding day, we were all one big happy family. The guests got to know each other over the course of the wedding weekend through different planned events. These events included: boat day, a day we all sailed the Aegean sea together, cocktail night, a night in old town Rhodes, and tour day—a day we chartered our guests through a guided tour of the island. We were very proud and relieved that the entire weekend went smoothly!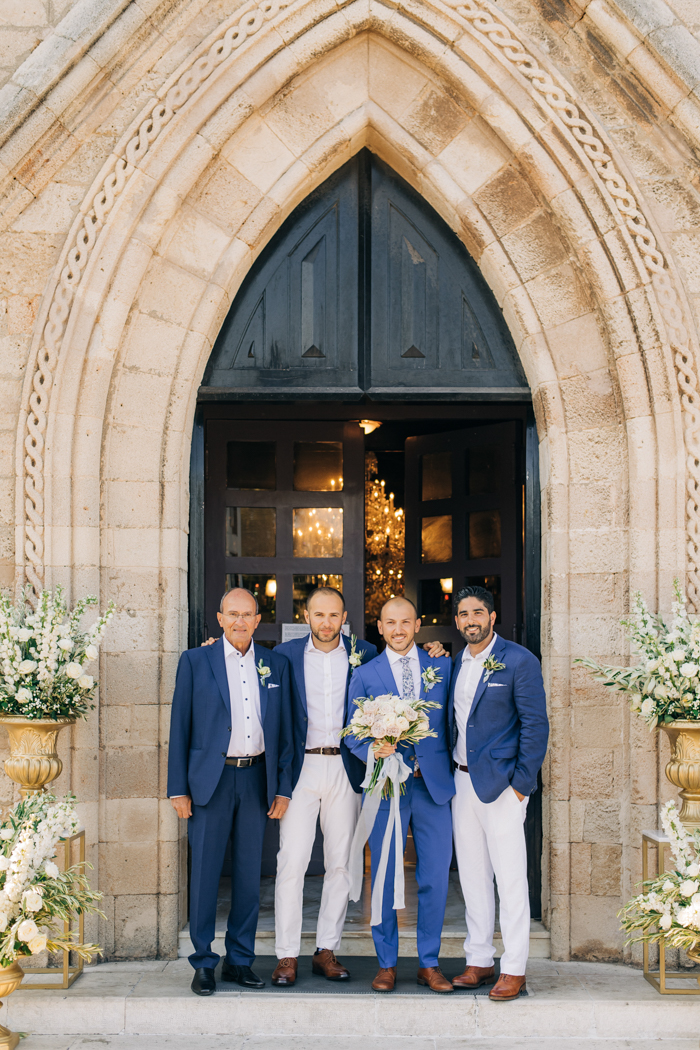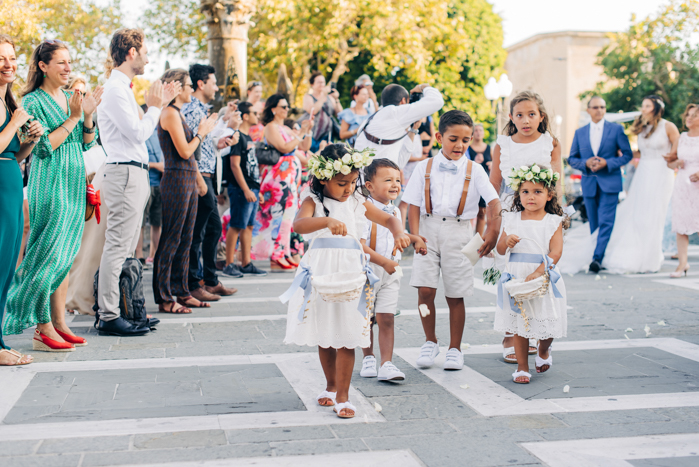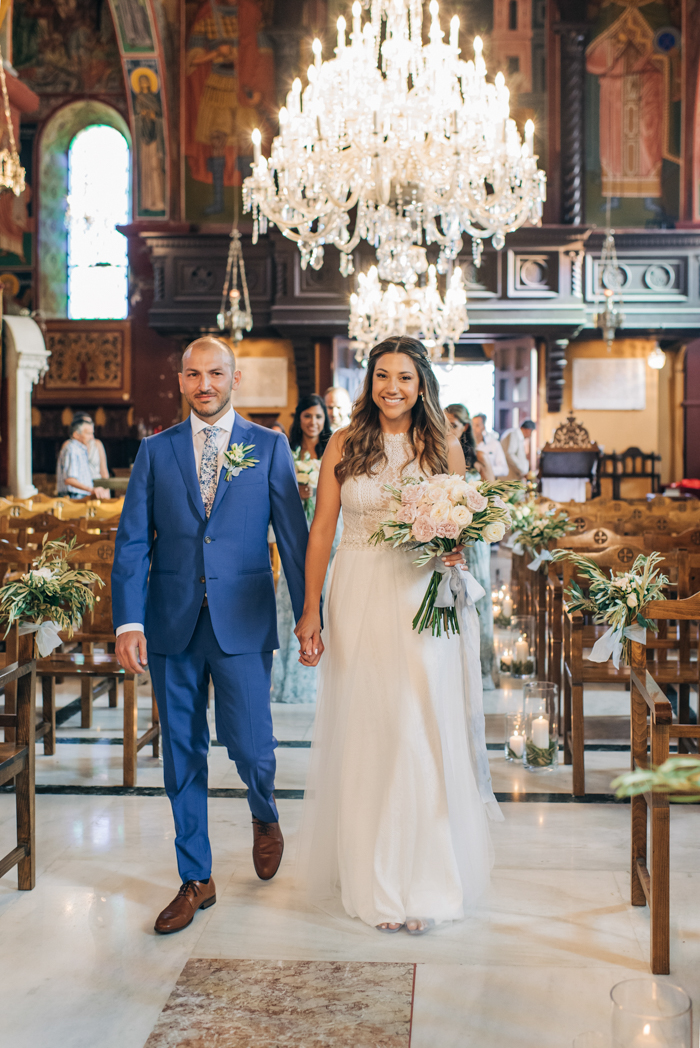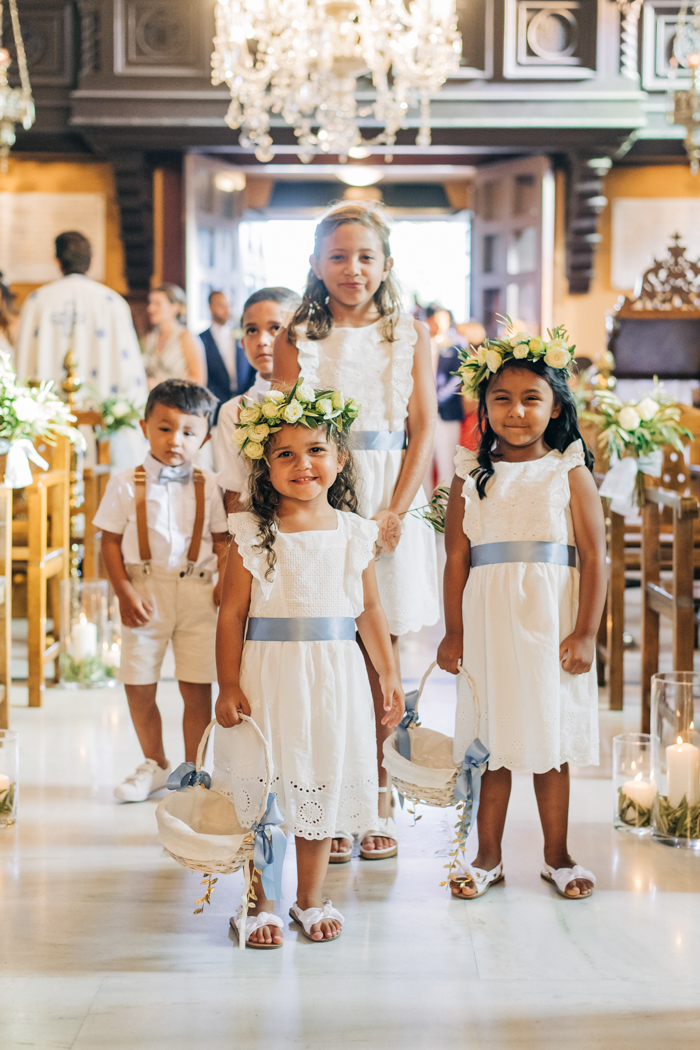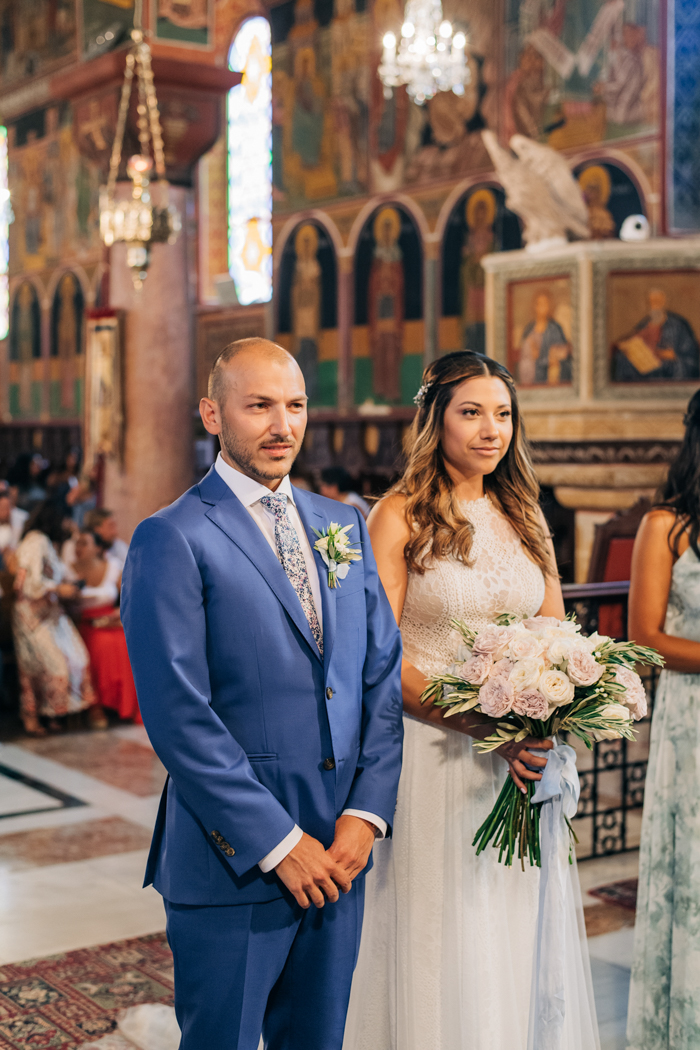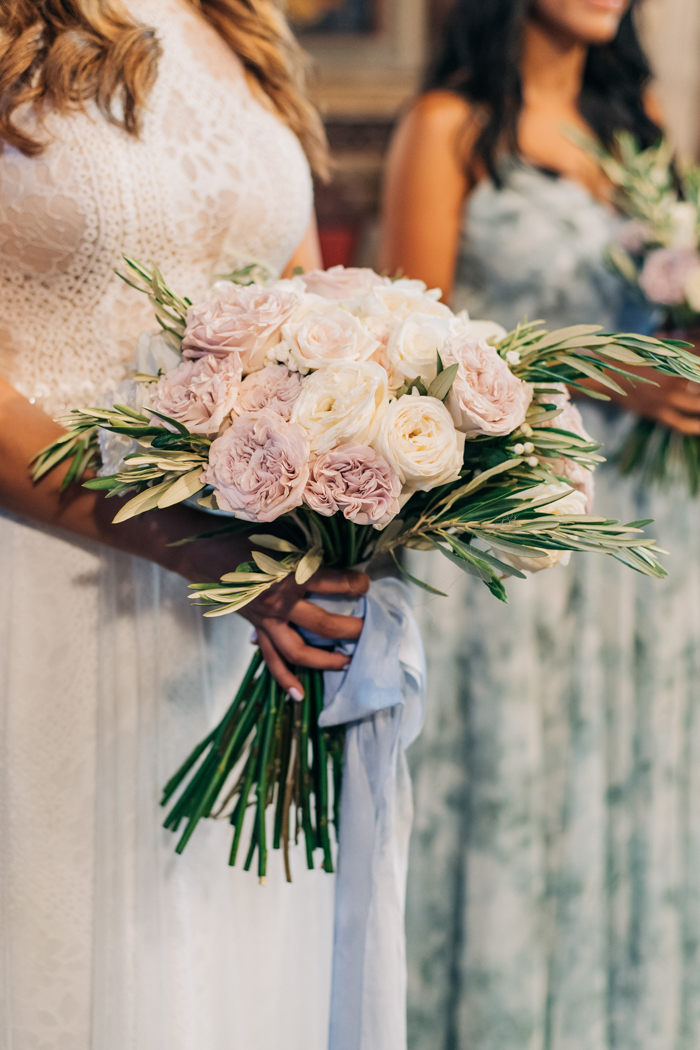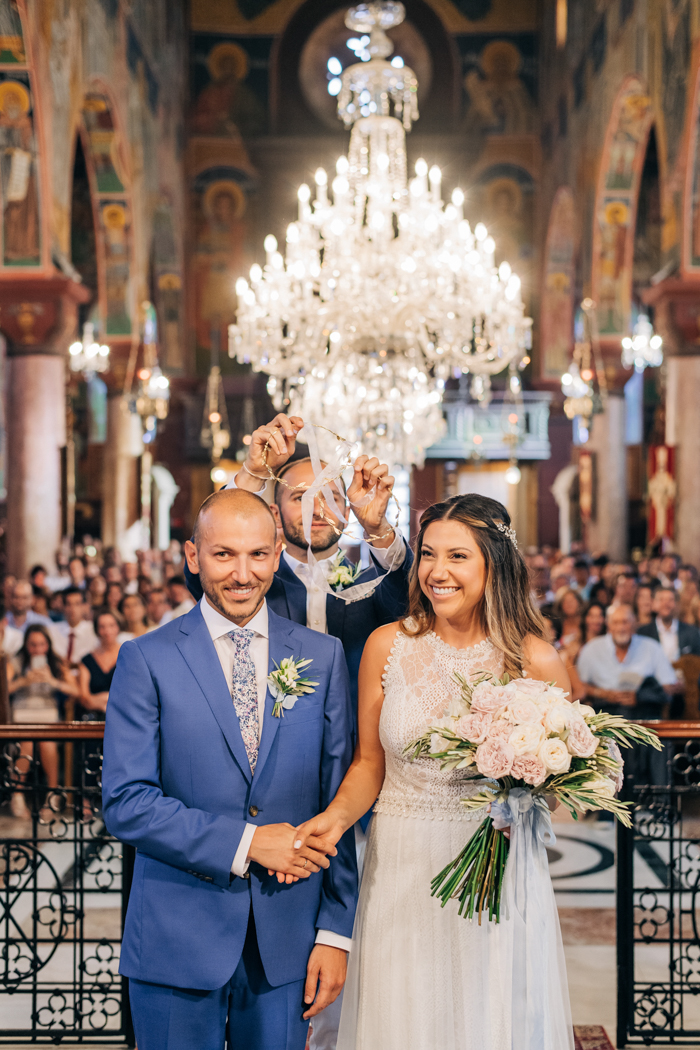 A Memorable Kalami Beach Wedding
For both of us, the most memorable part of the day was entering the reception. We had been dreaming of unwinding and dancing with our loved ones for over a year. The excitement we felt entering our wedding reception was palpable. It was everything we had expected and more!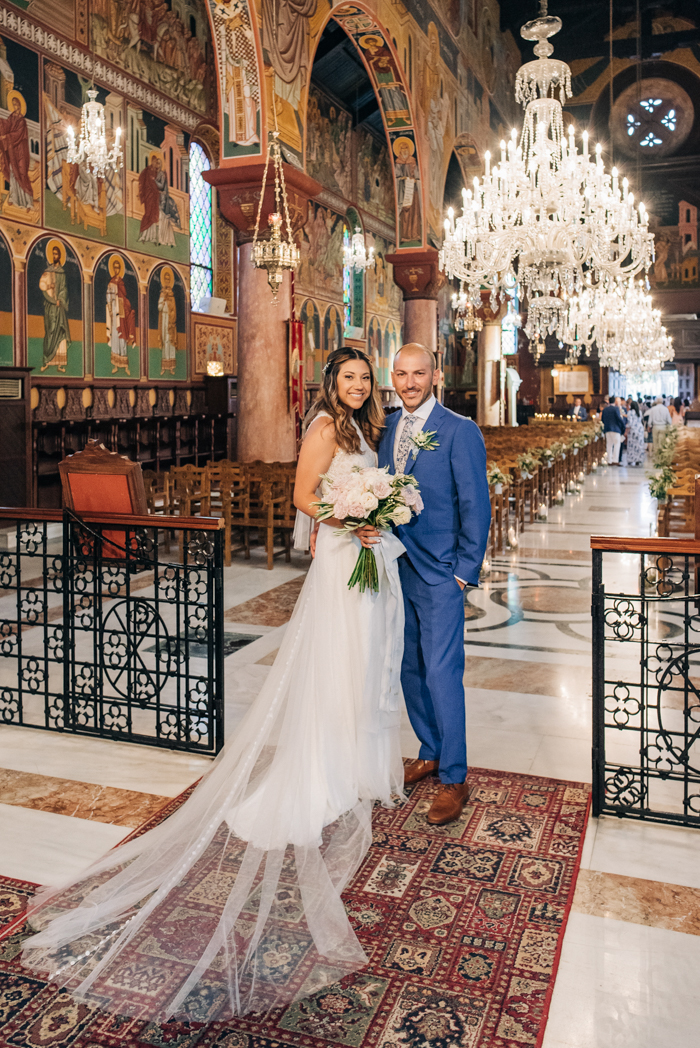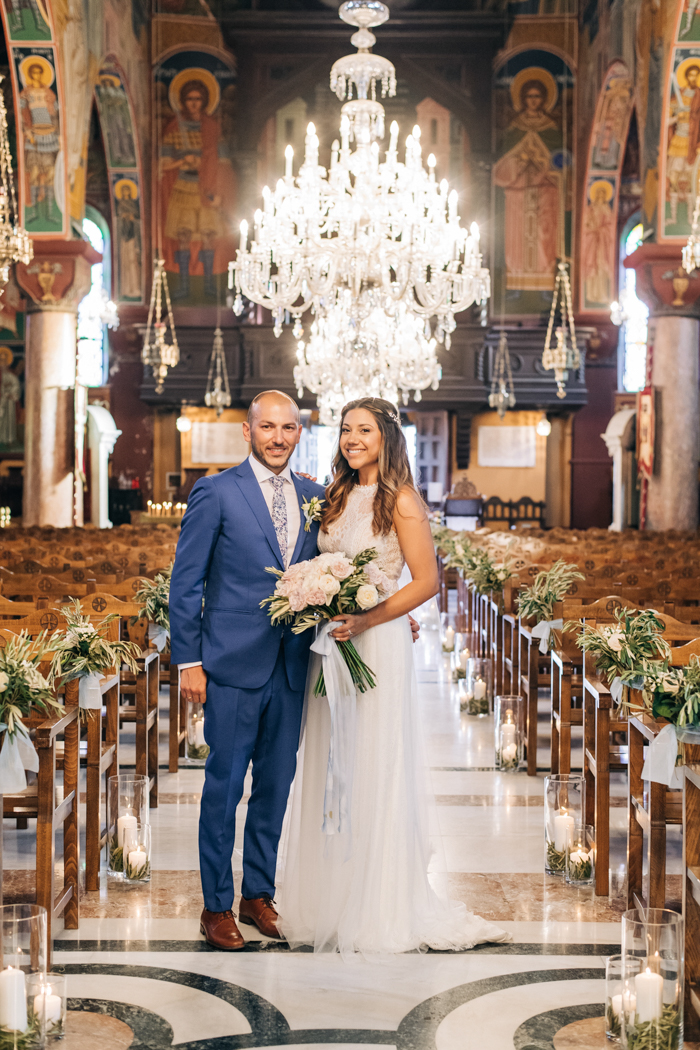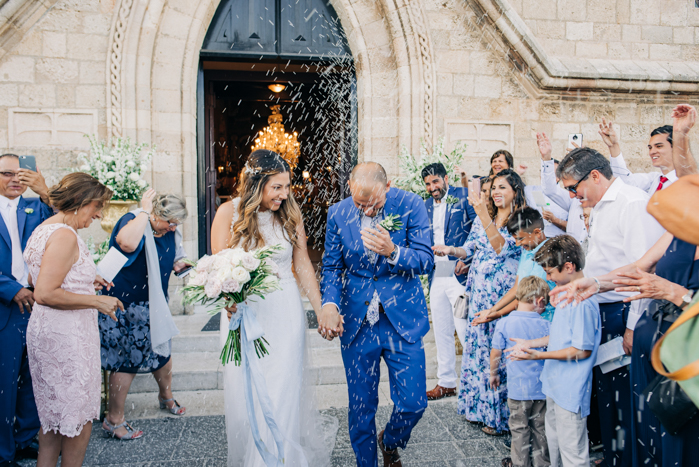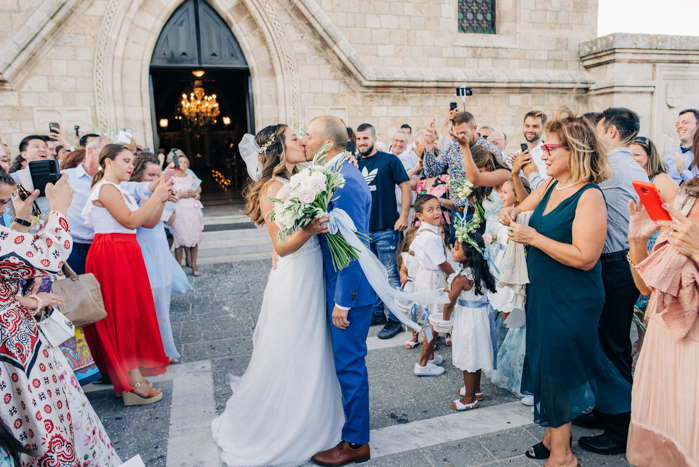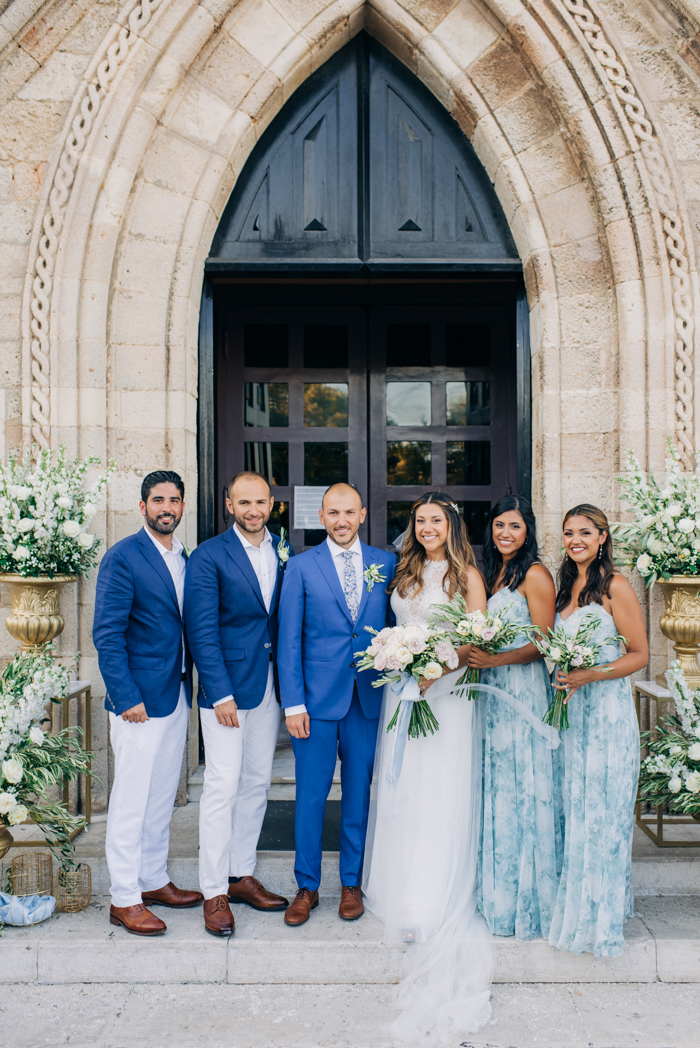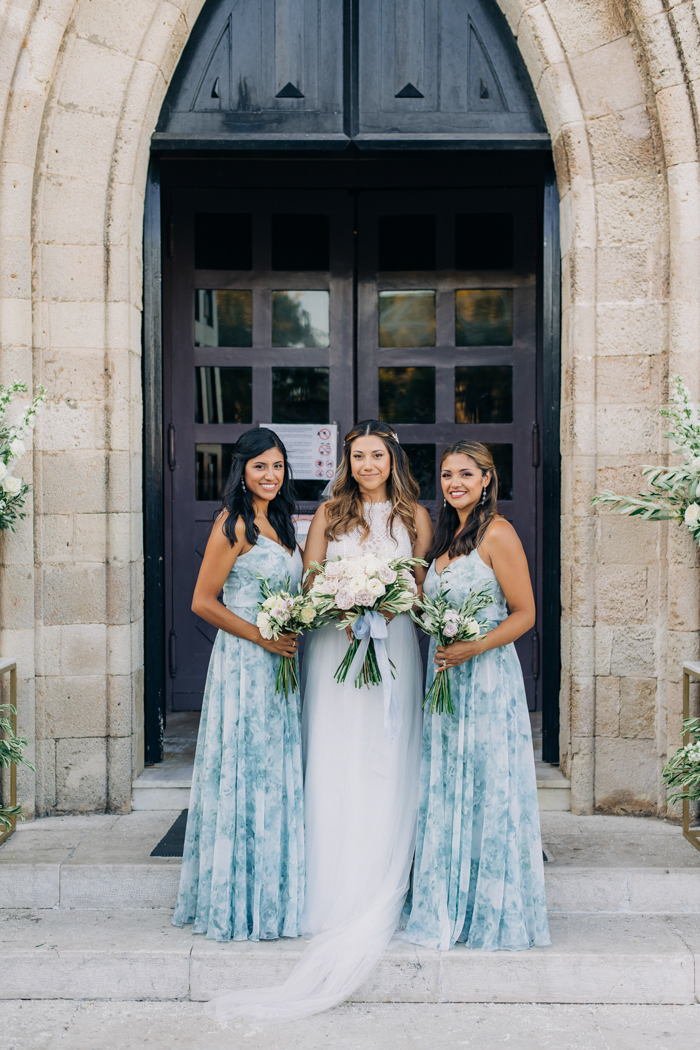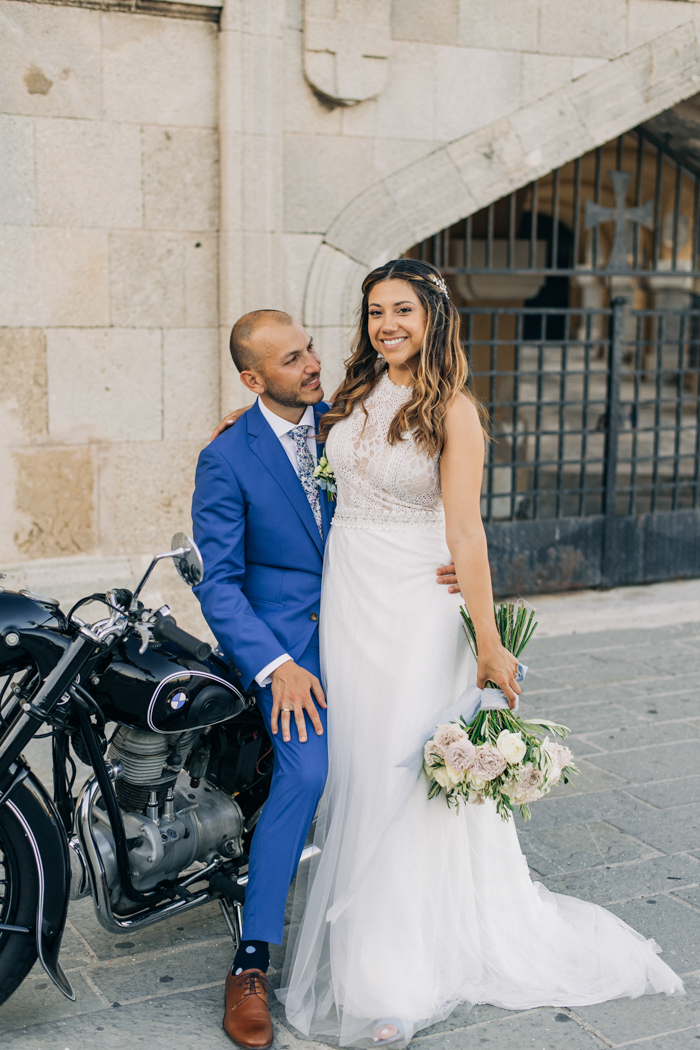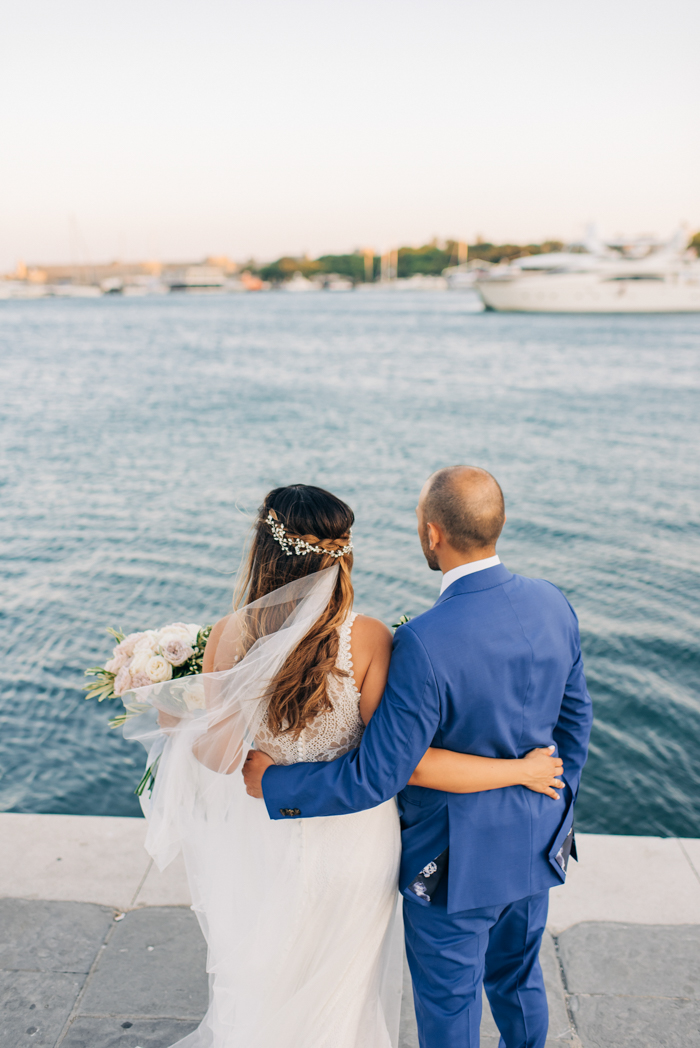 Hire Wedding Planners
Our first piece of advice is to hire wedding planners—they are worth their weight in gold. They help your vision come to life within your budget, and have the expertise and knowledge when it comes to choosing great vendors. They take the heavy weight off your shoulders during the planning process.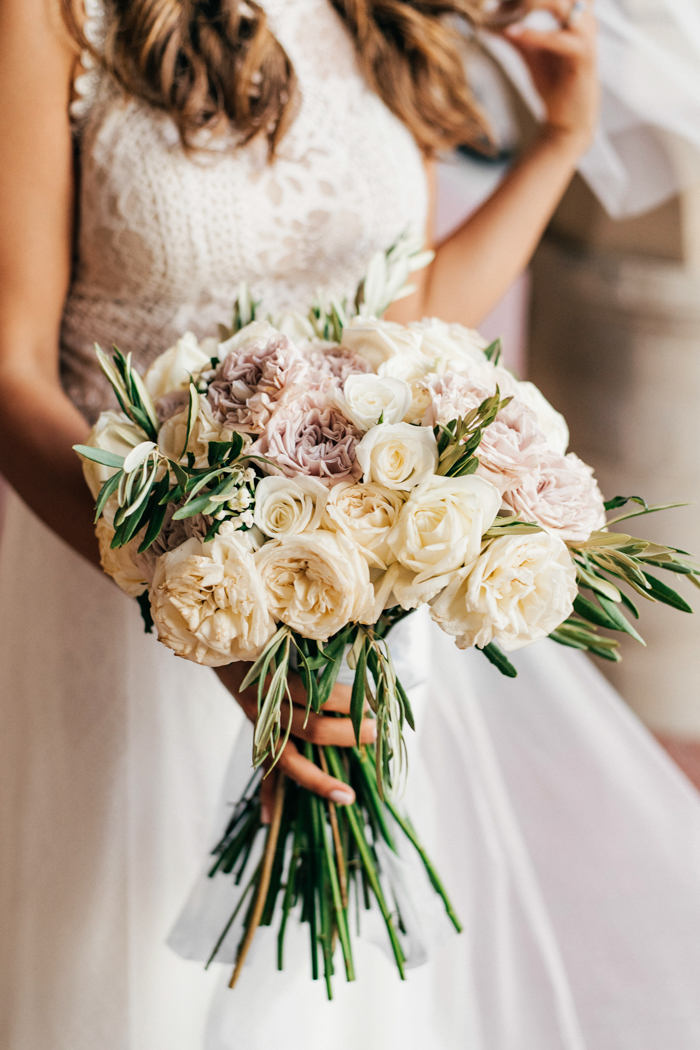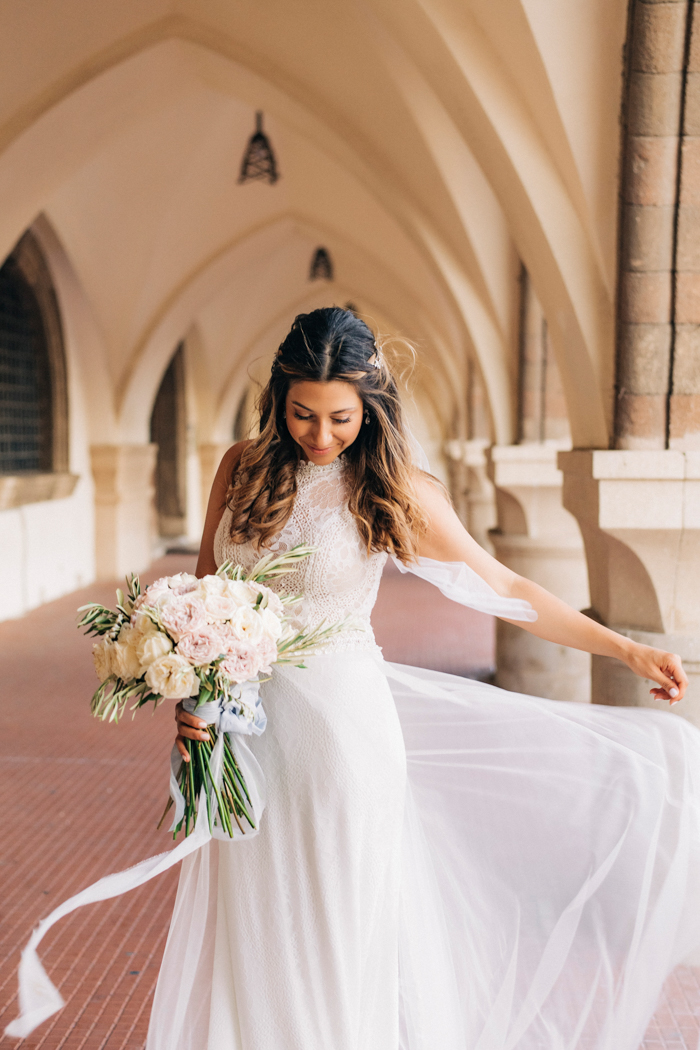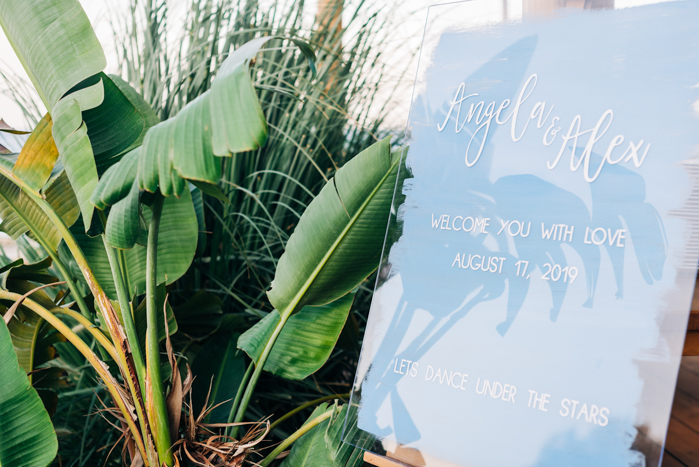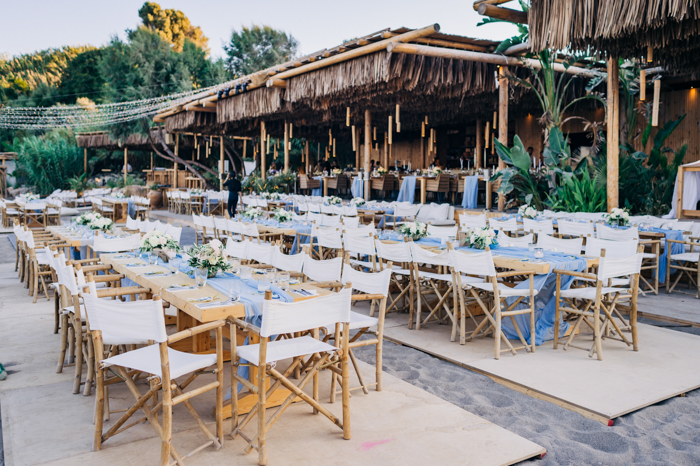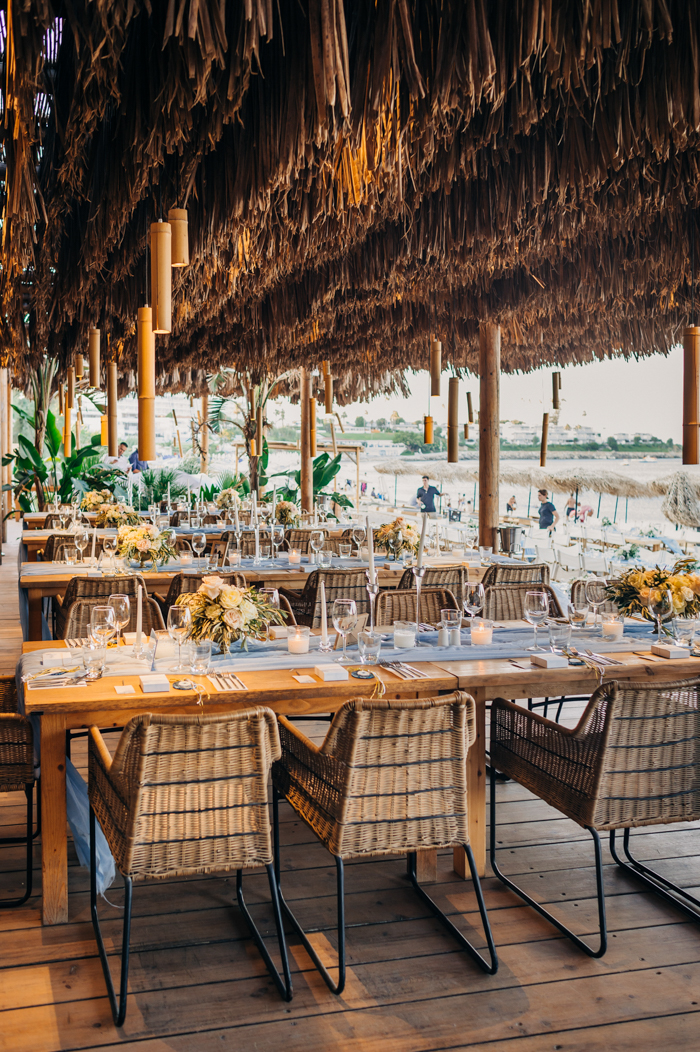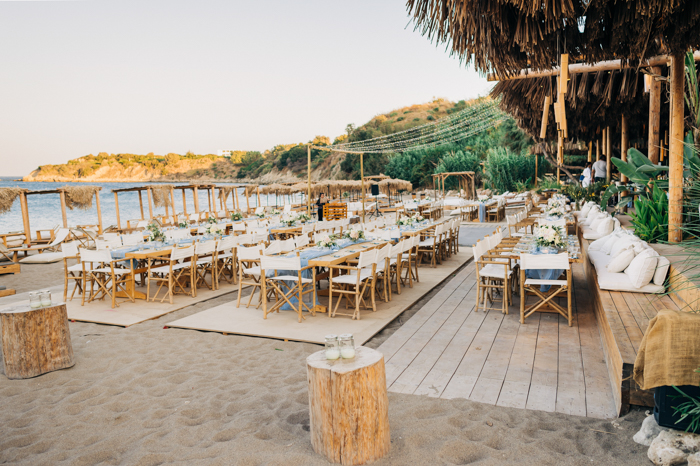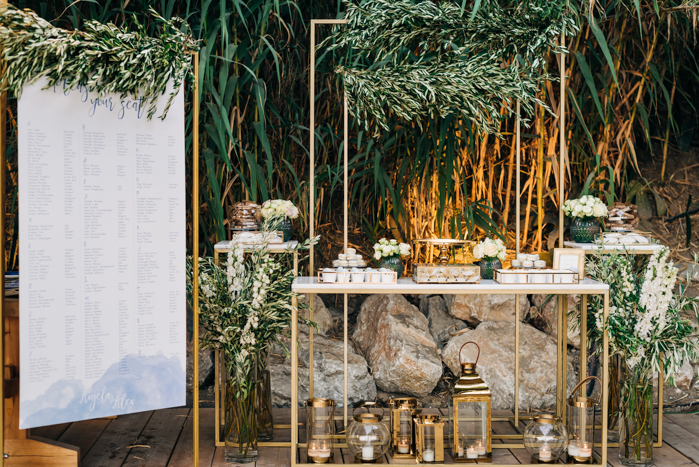 Evil Eye Wedding Favors
Our main idea was to offer a traditional Greek gift—the evil eye! The Evil Eye is a symbol of luck. The eye deflects misfortune and bad luck, It helps to keep balance in your life and protects against bad karma. It's something that many people associate with Greece. For our favor, we decided to choose a more modern design. We chose a beautiful handmade ceramic eye with special patterns around it. It was placed on the dinner tables and guests received their gifts on their seats. It now hangs in many of our friend's homes around the world!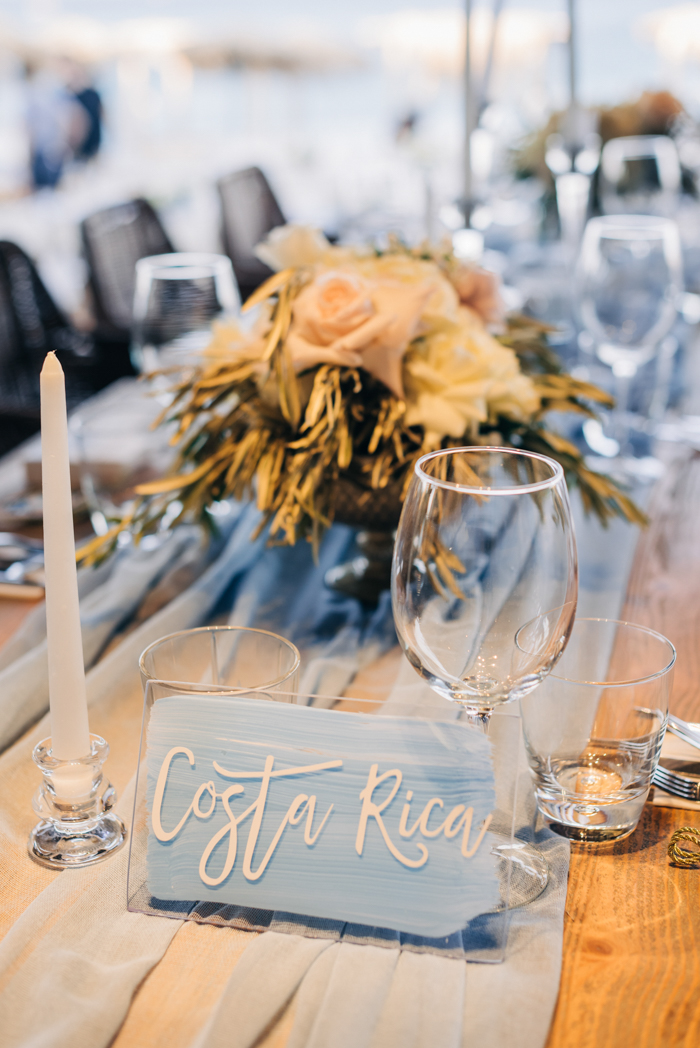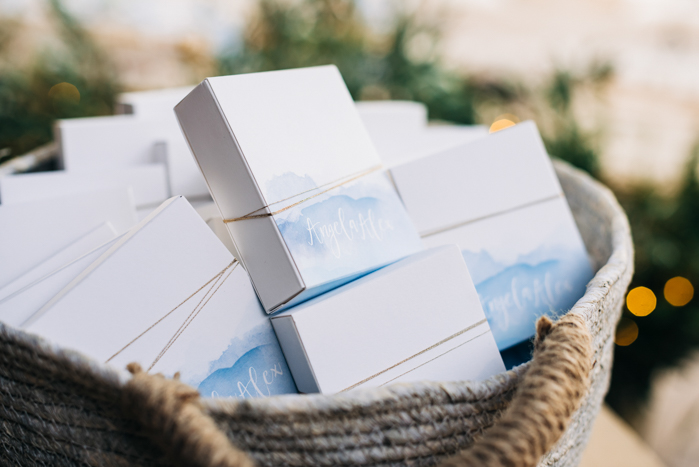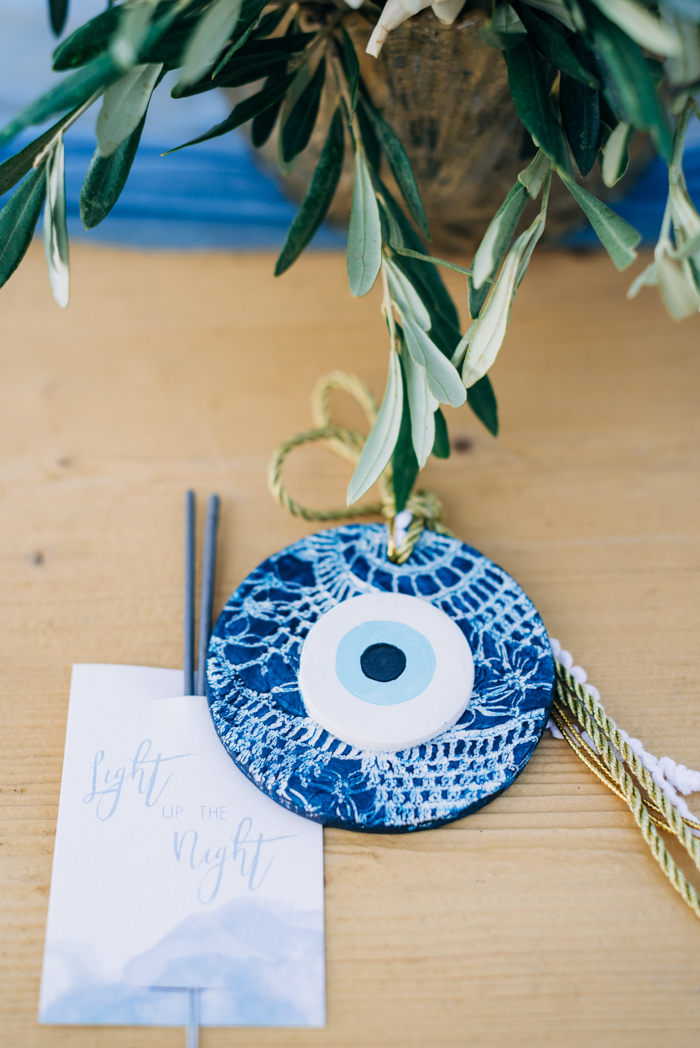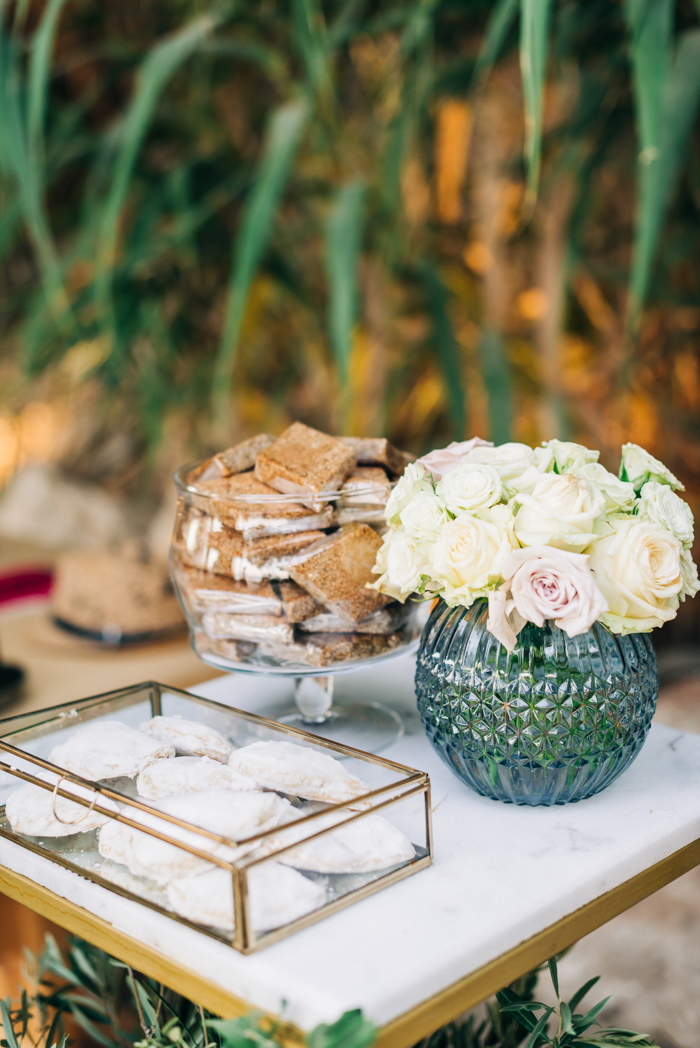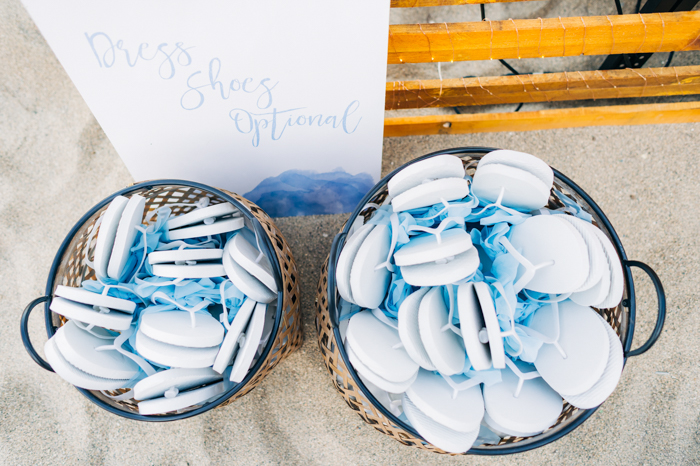 Try Not To Stress
Our second piece of advice is when you're feeling bogged down in details and stressed, remember the real purpose of your wedding. It's simply a large celebration with your closest friends and family to celebrate a union of love. Not everything will go perfectly, things will happen that are out of your control, and most of the time your guests will not notice. So try not to stress and take everything in stride.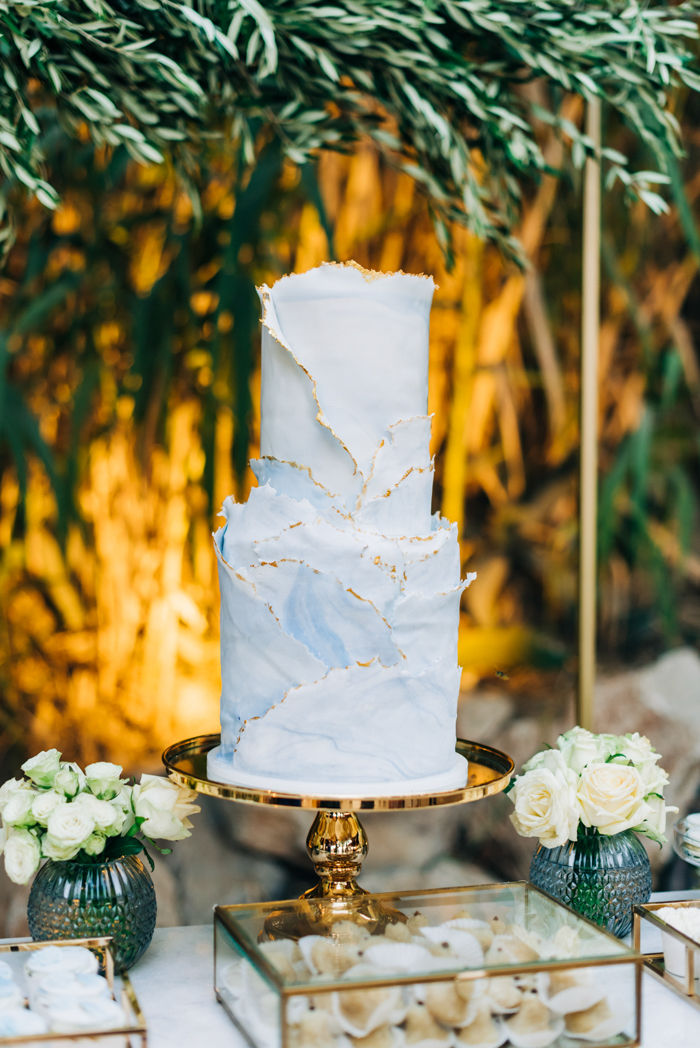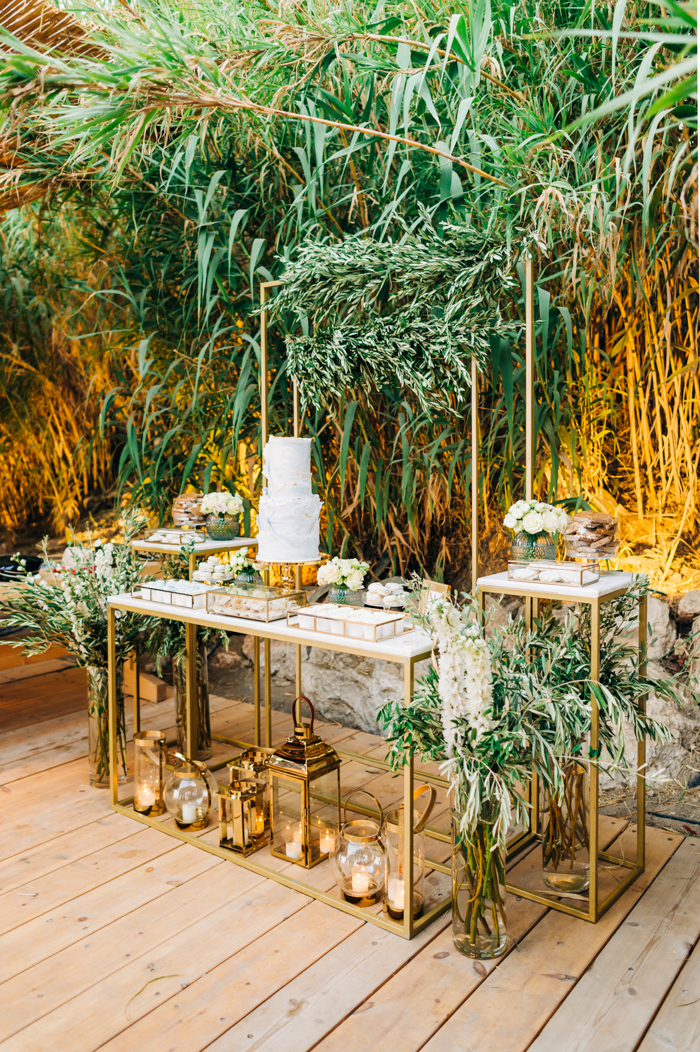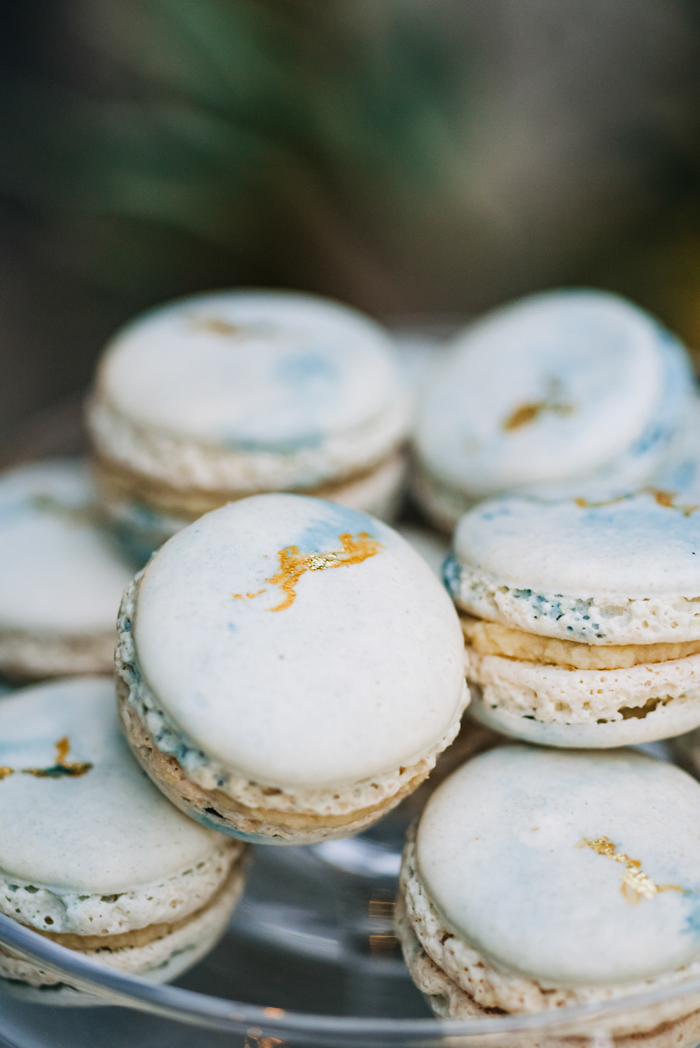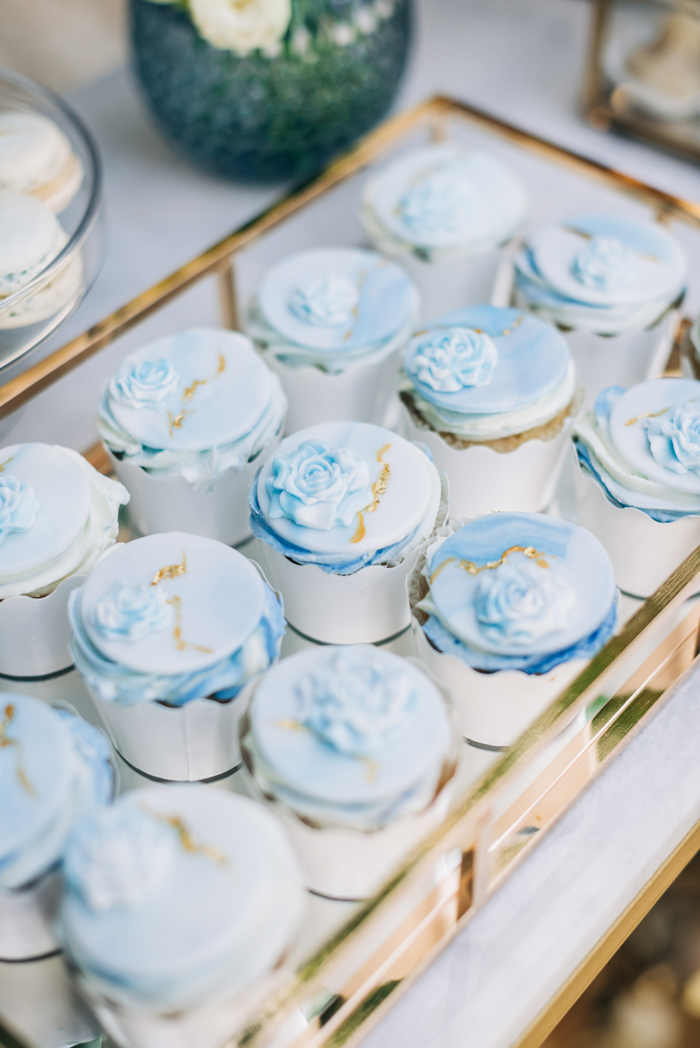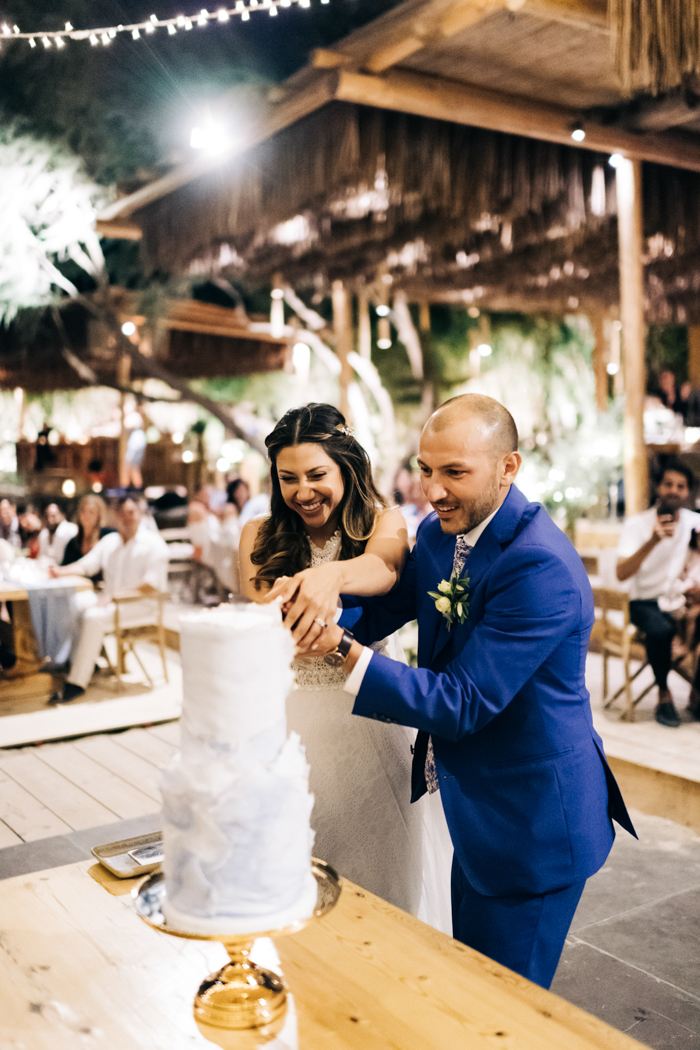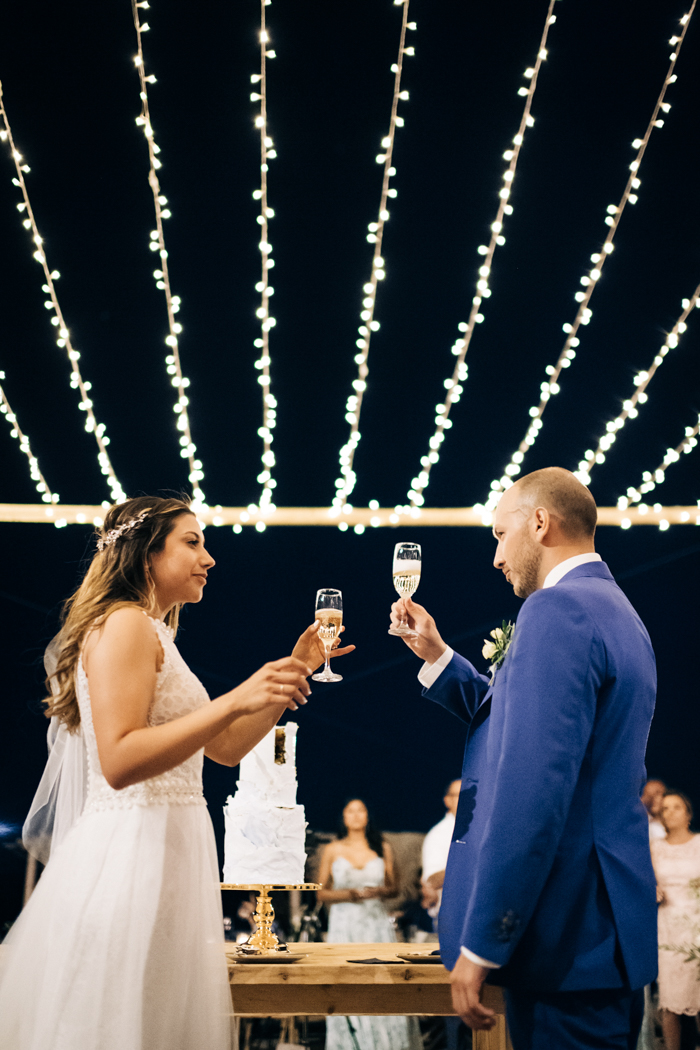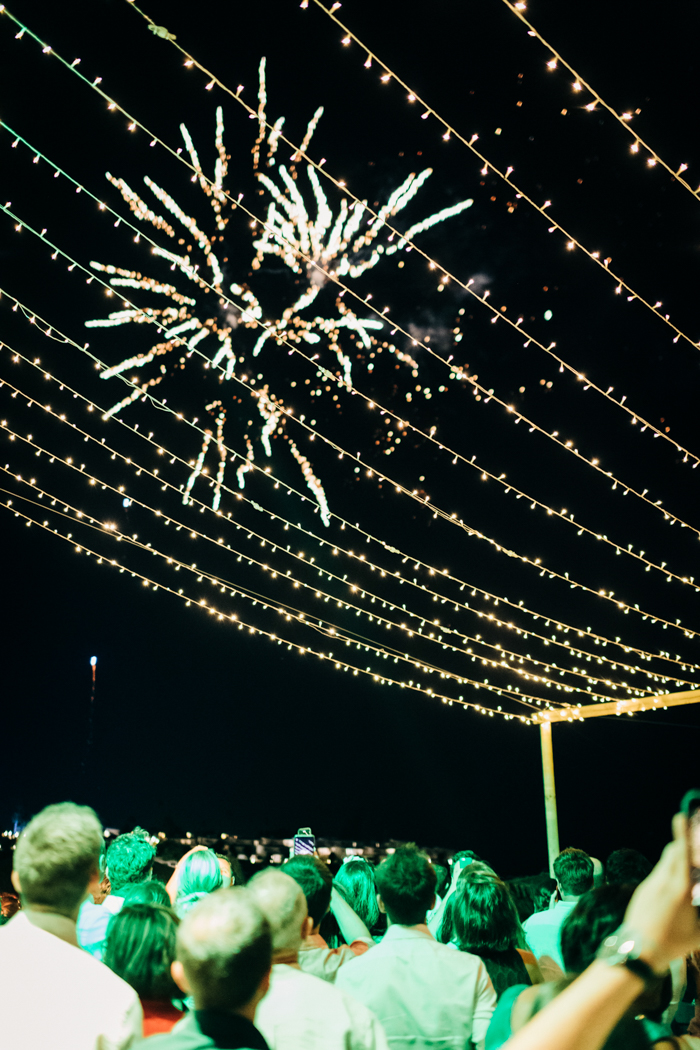 Congratulations to Angela and Alexandros on their stunning Kalami Beach wedding. And a big thank you to Golden Apple Weddings for sharing this day with us. Dreaming of a beach wedding? Get more inspiration from this Riviera Maya beach wedding and this boho Singapore beach wedding.