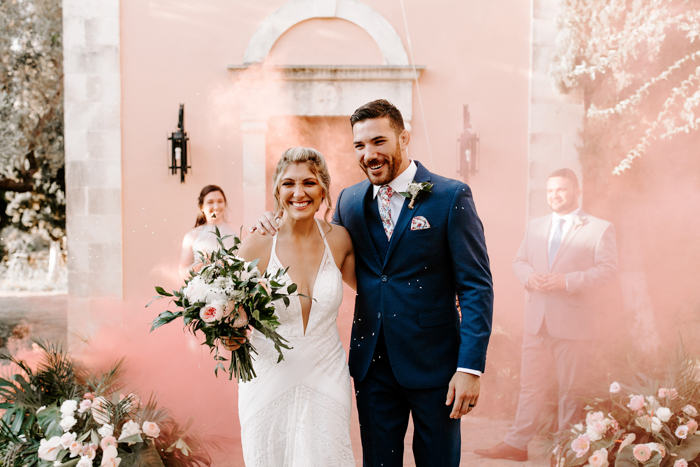 While most Greek weddings have distinctly rustic, Mediterranean vibes, Katie and Manny channeled tropical elegance in their gorgeous destination wedding at Agreco Farm! Bobbie of Sand + Lace not only helped the couple choose the venue but also helped bring their vision of an intimate, whimsical, and organic wedding to life. Using tropical florals and foliage designed by Manfler Zempili, minimal table decor, and a modern cake baked by Pavlov's Lab, this day was as unique as it was elegant. We adore the bride's summery gown from Rue De Seine, and the heart sunglasses she used to add a cute touch whimsy to her look. We also love not only the dreamy ceremony and reception photos The Shepards Photo captured, but the fact that they set up a private table for two with cocktails for the couple to take a moment to themselves with a view of the incredible farm venue!
The Couple:
Katie and Manny
The Wedding:
Agreco Farm, Crete, Greece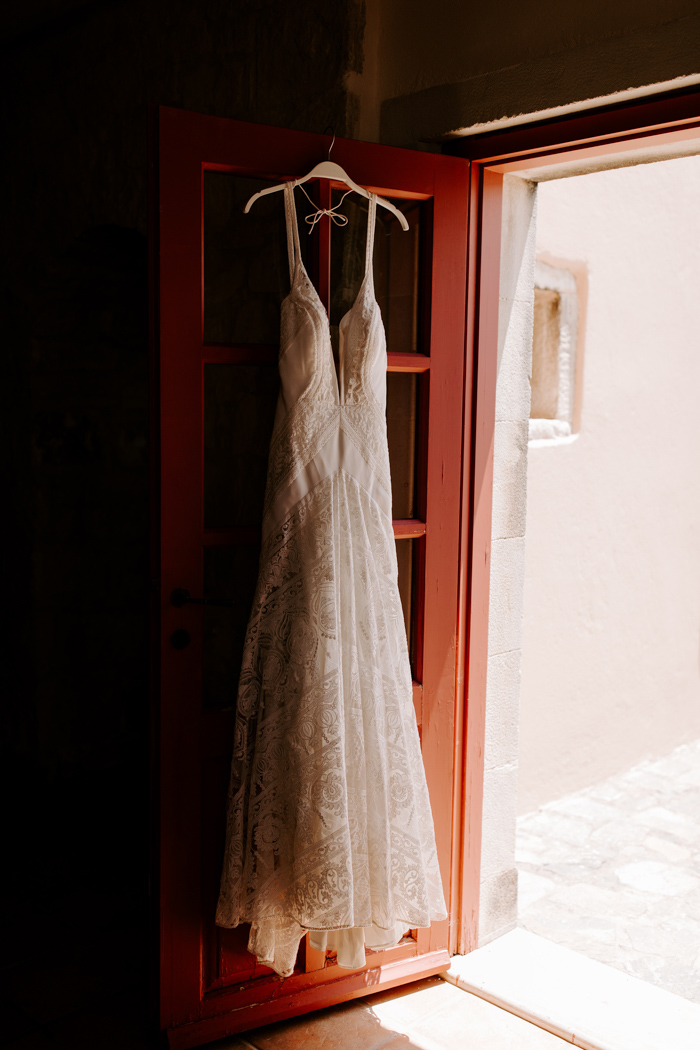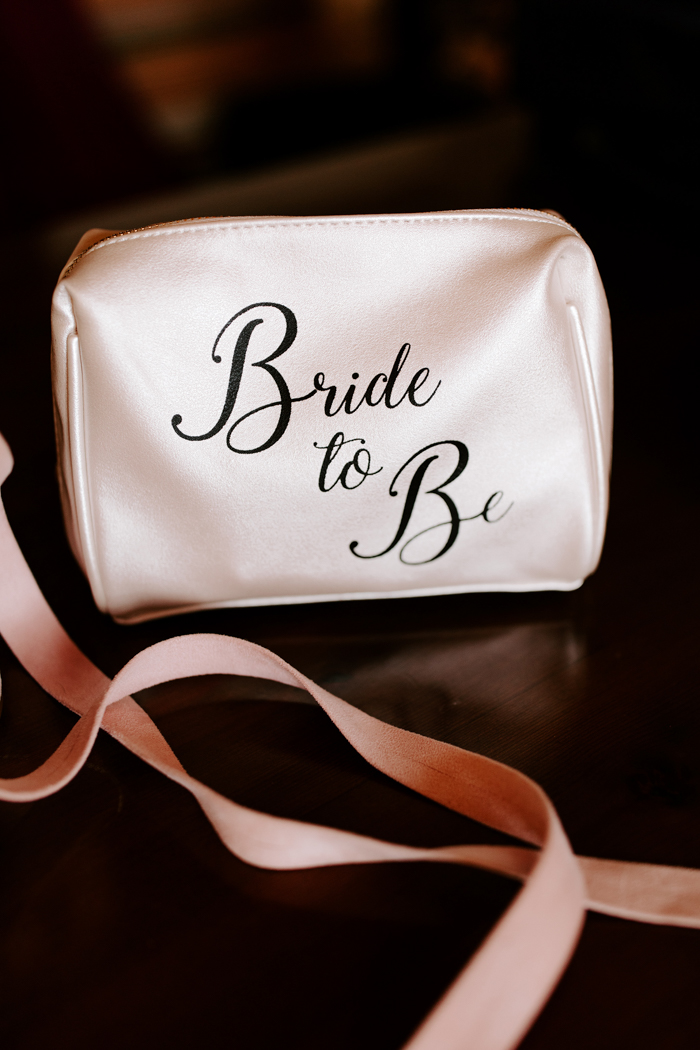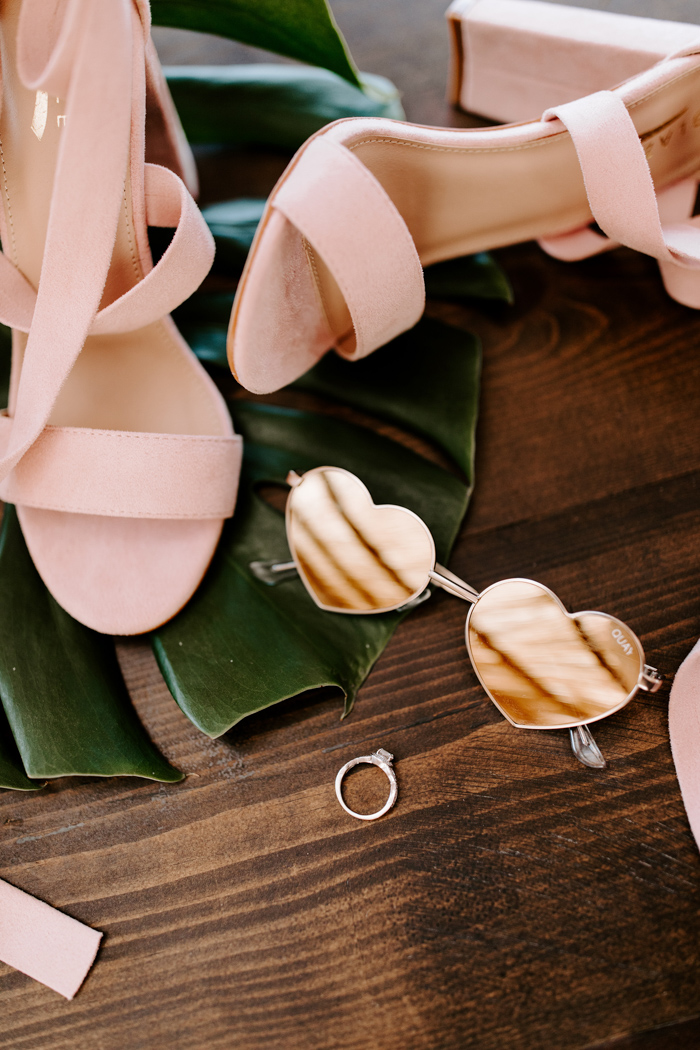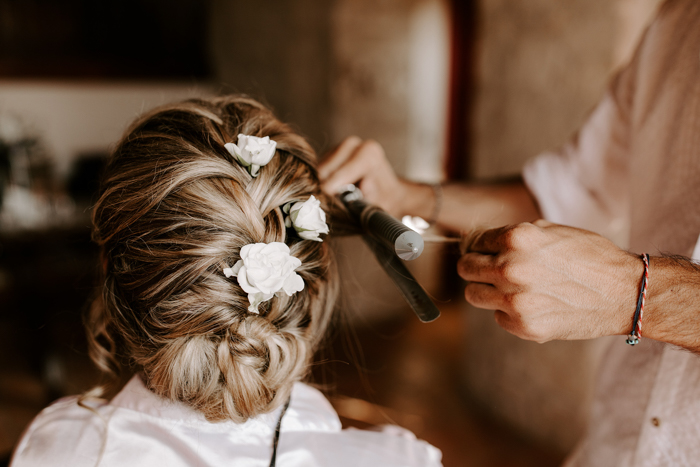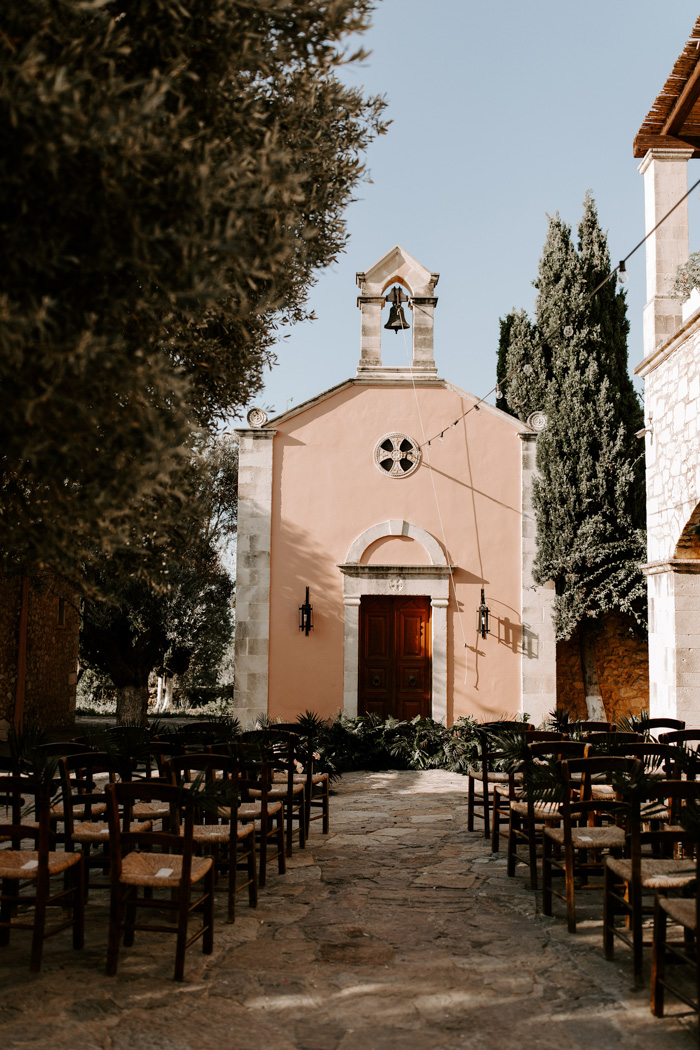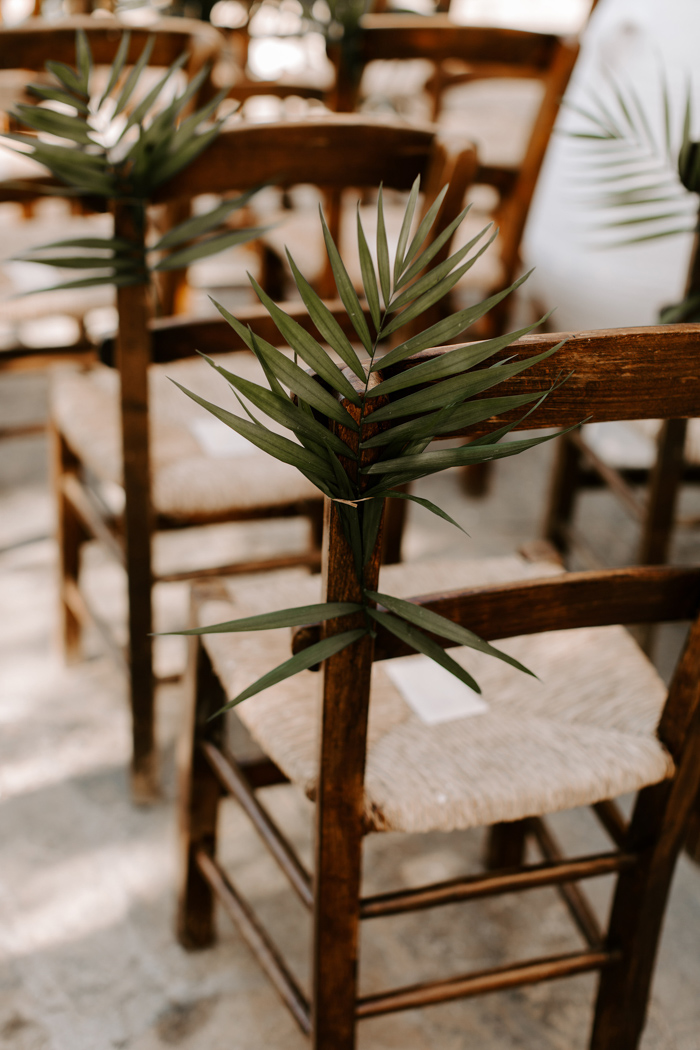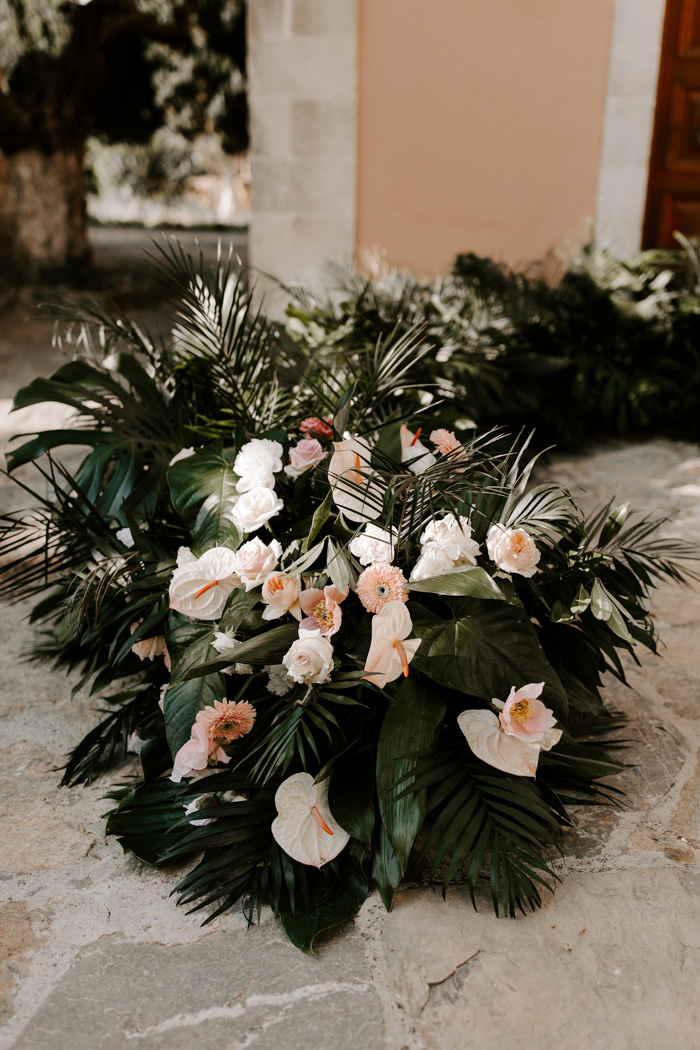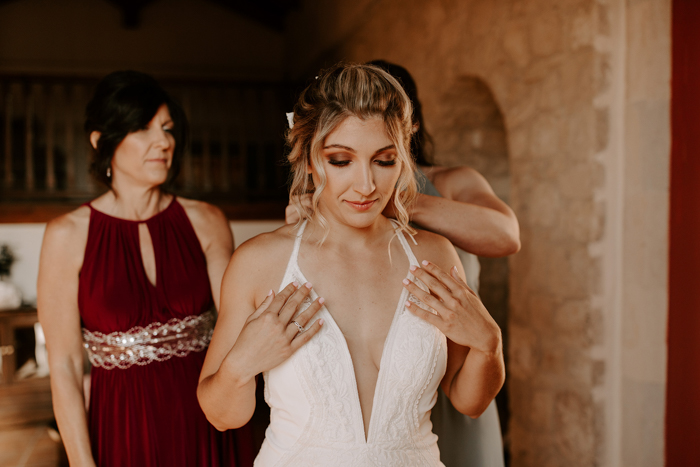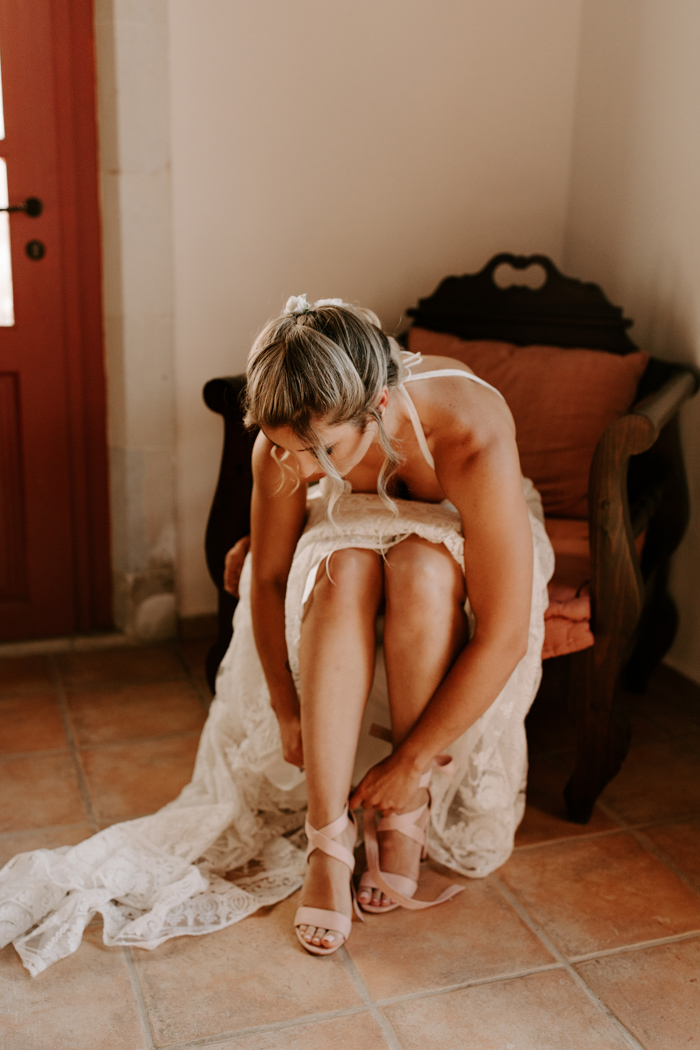 Without a doubt, the vows were the most memorable part of the entire day. But, what elevated the whole experience (for the two of us and all of the guests), was that Manny's emotions were coming in hot right from the get-go. From what people told me, he was tearing up coming down the aisle before the ceremony even started! Let's be real, there is something so stinking heartwarming about a fully grown fella tearing up with emotion. Back to the vow part, there was something about that specific section of moments of sharing our vows and commitments to one another that shut out everything else happening. It was this crazy feeling of knowing we were surrounded by our loved ones, yet we were in a little bubble of bliss where it was just the two of us. We'll never forget that feeling.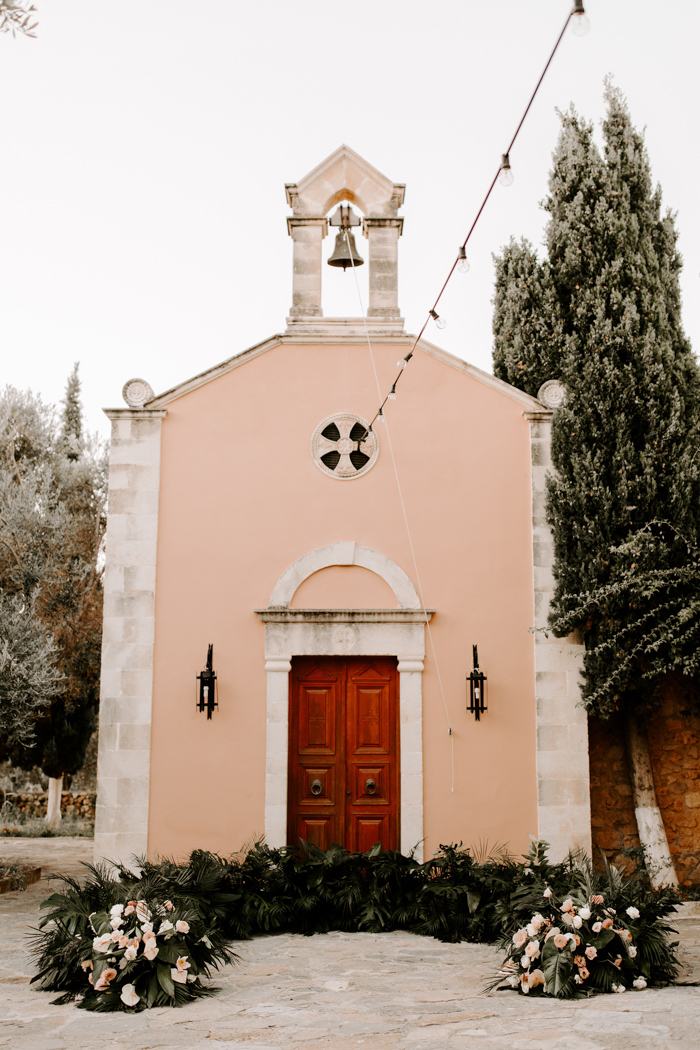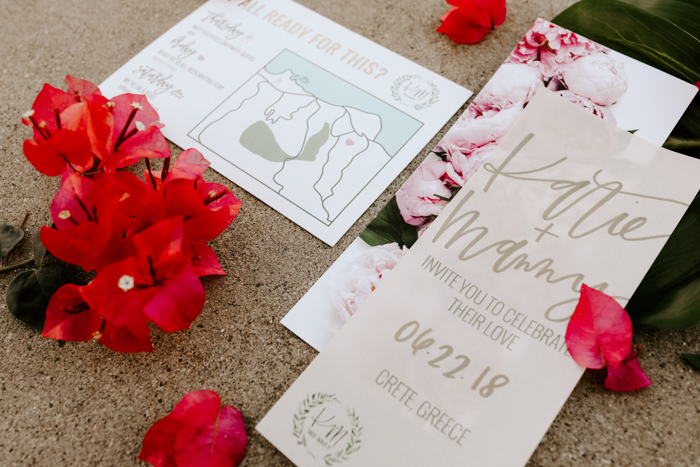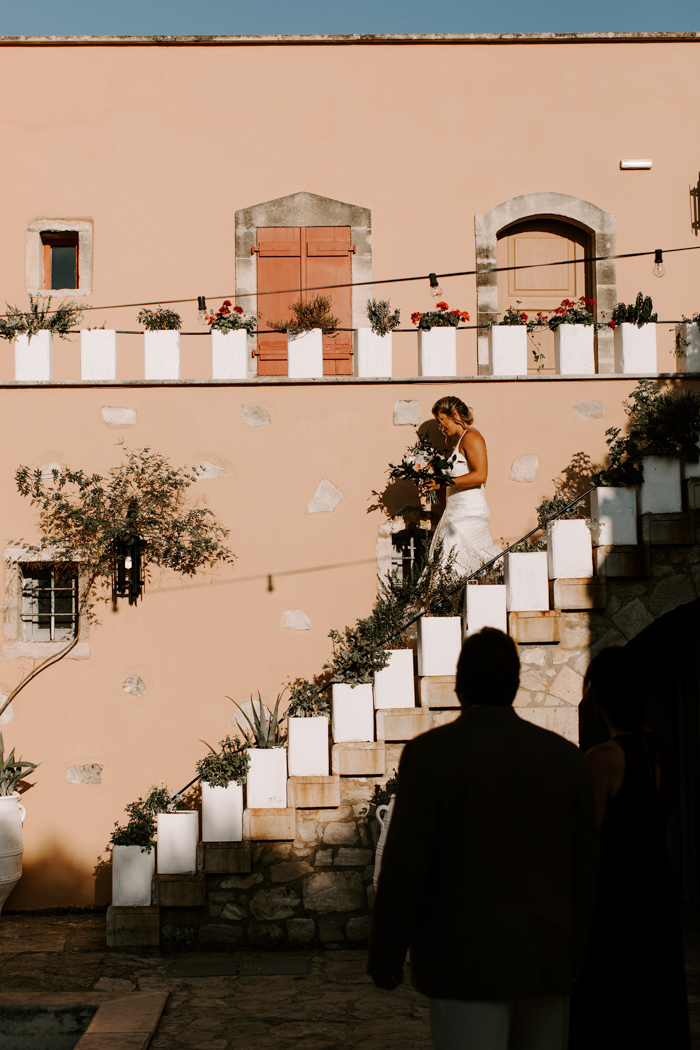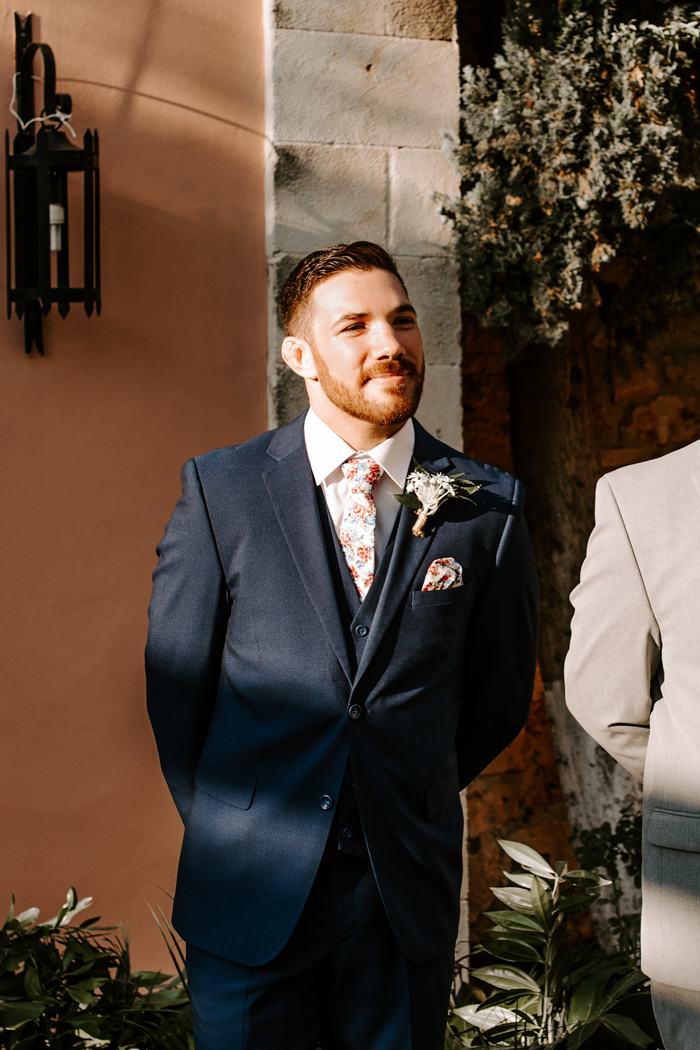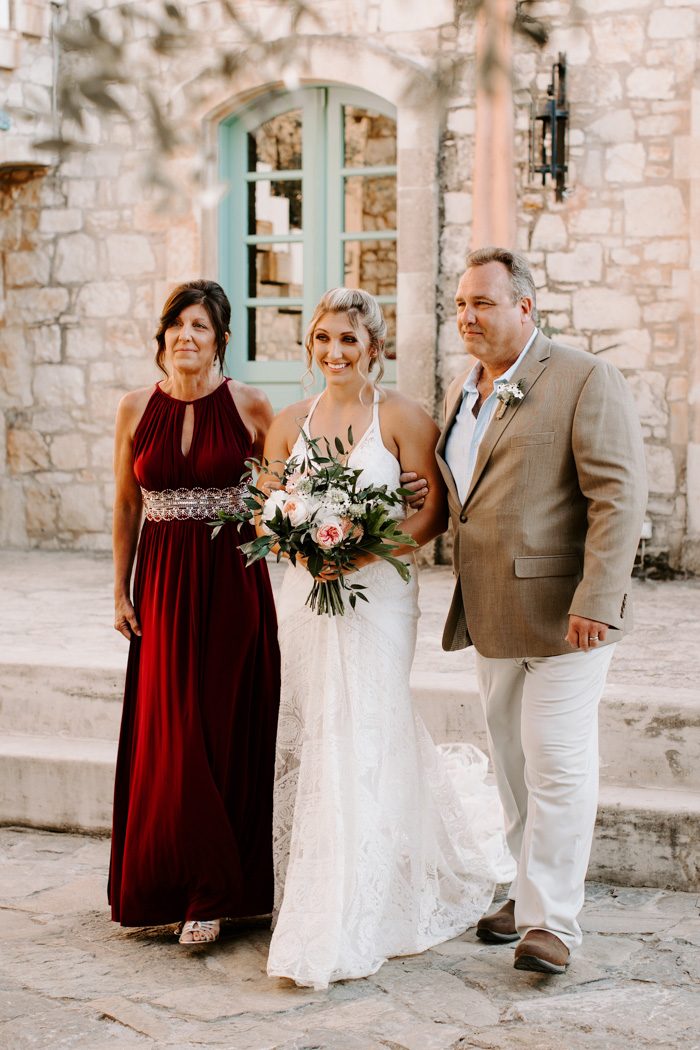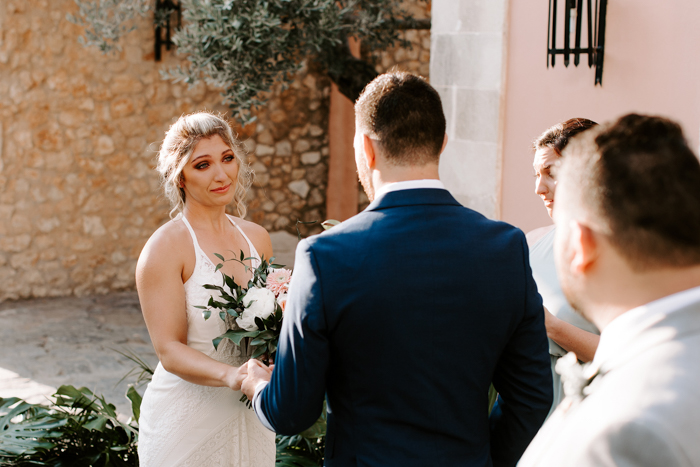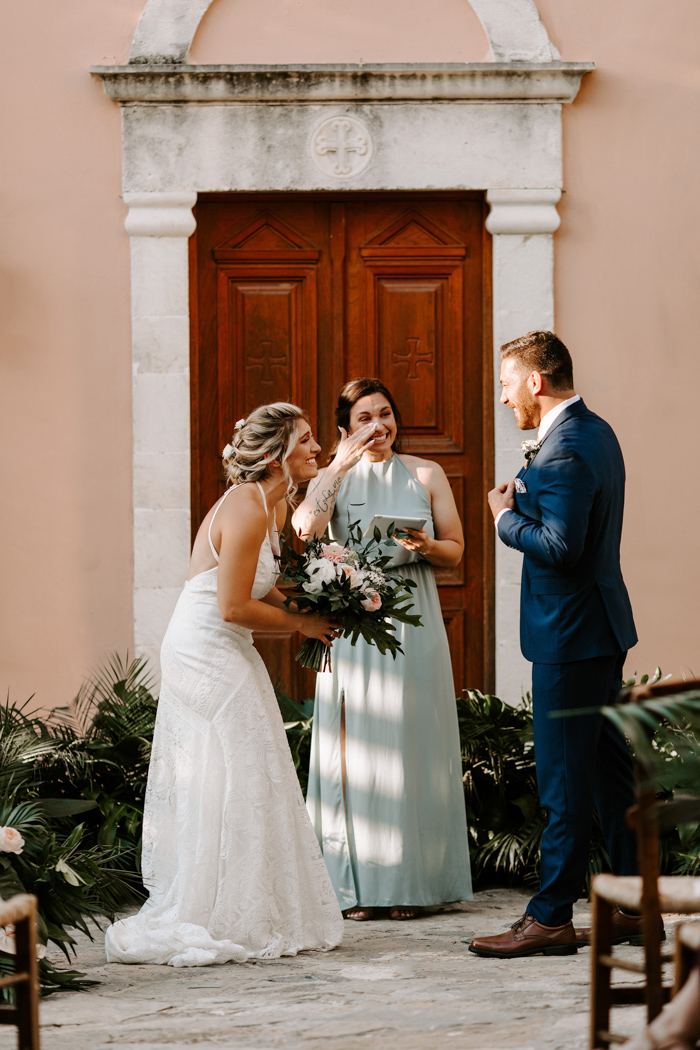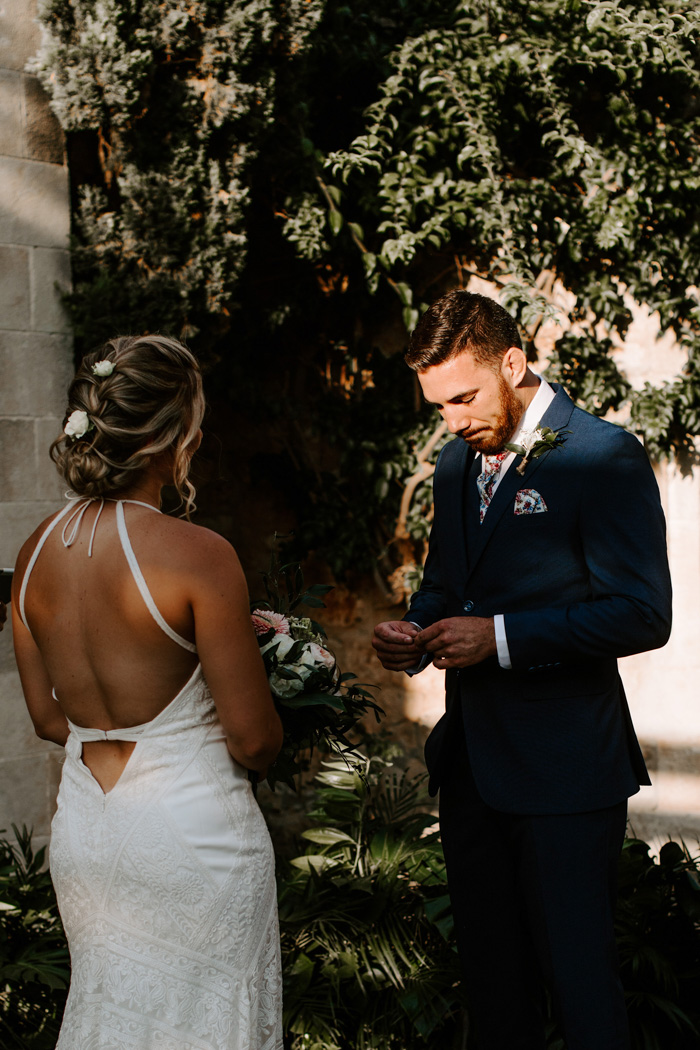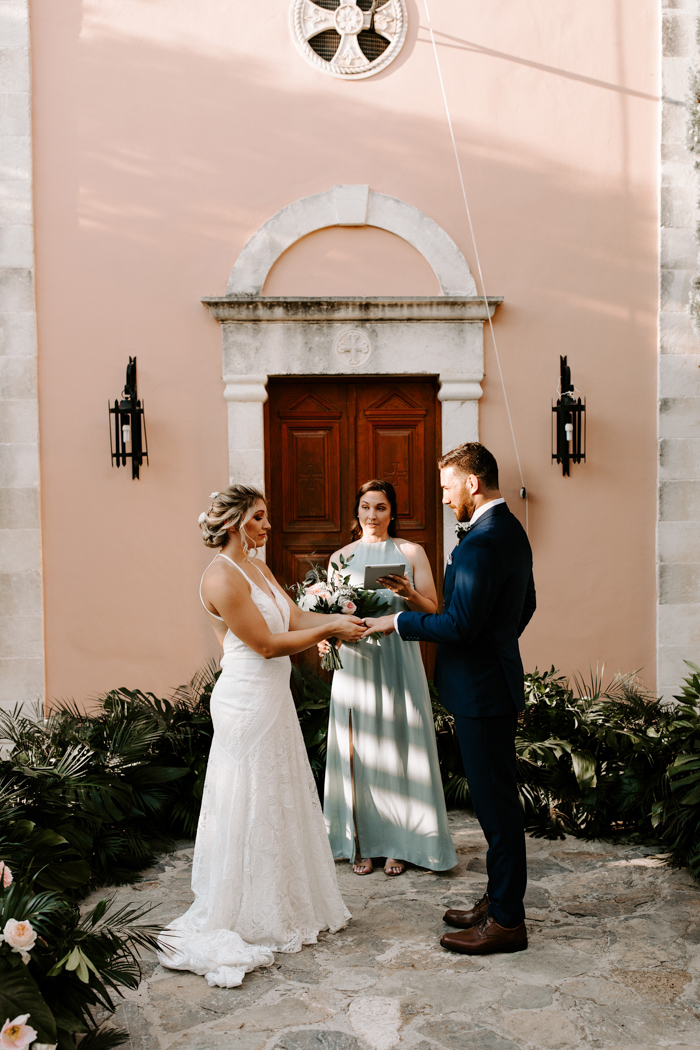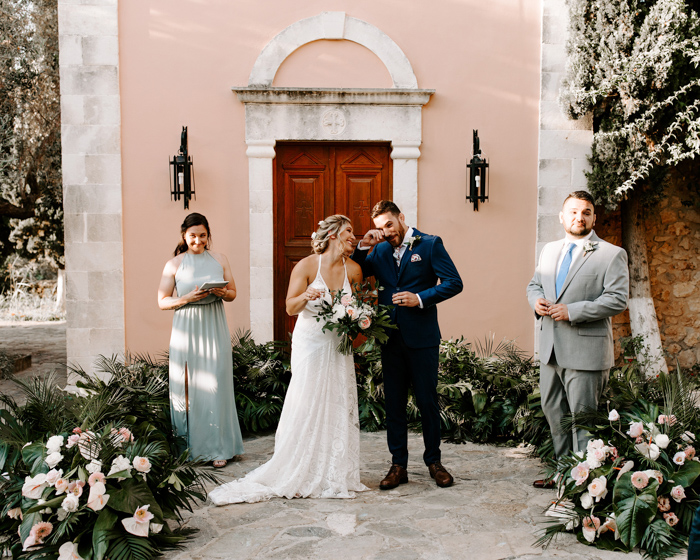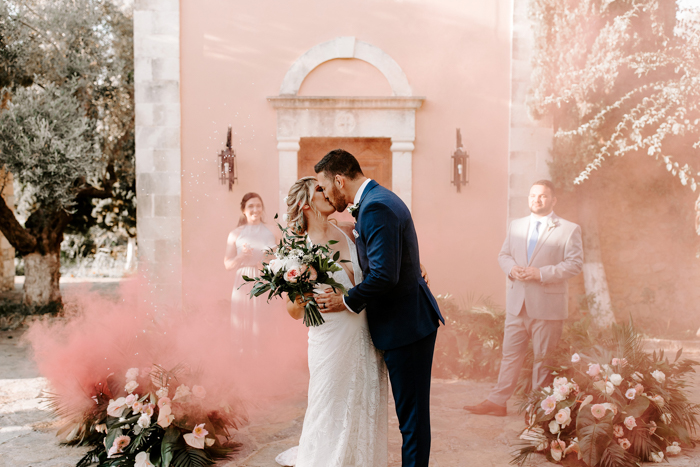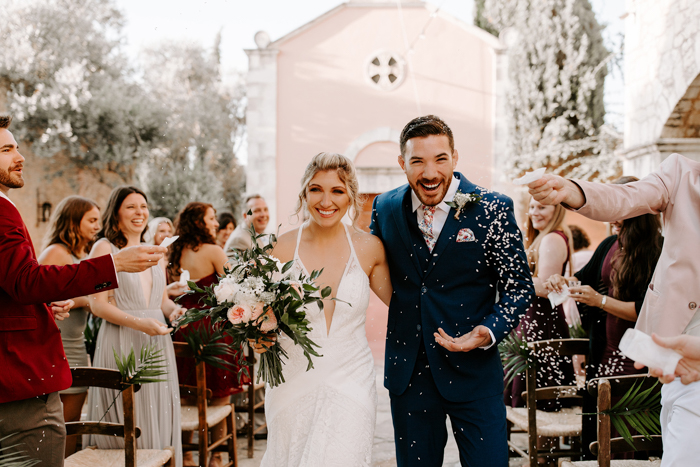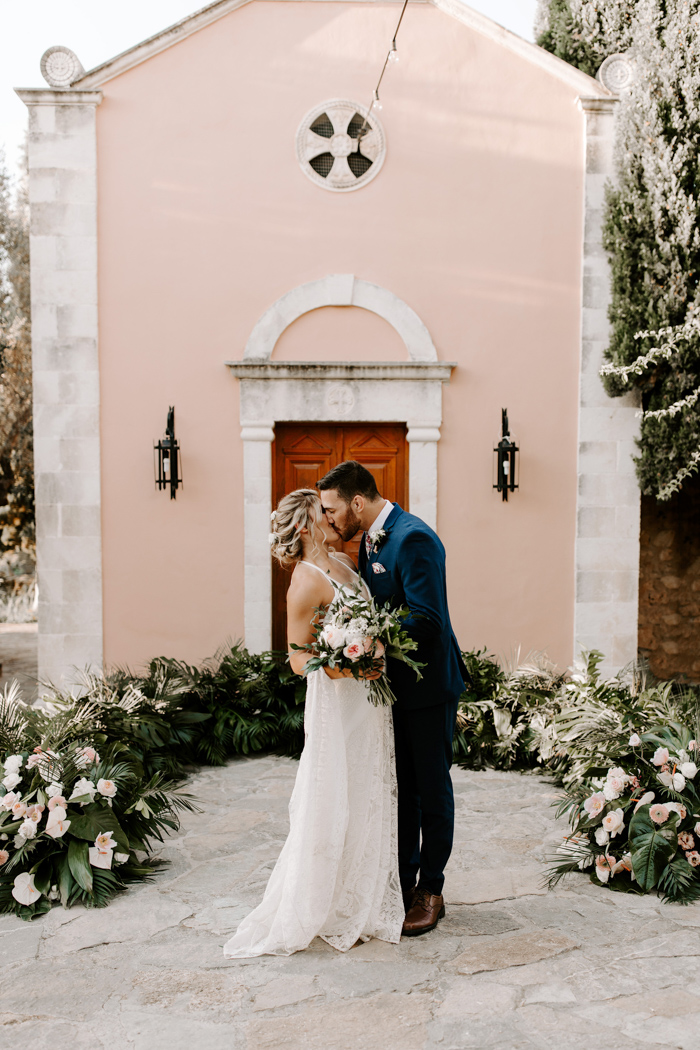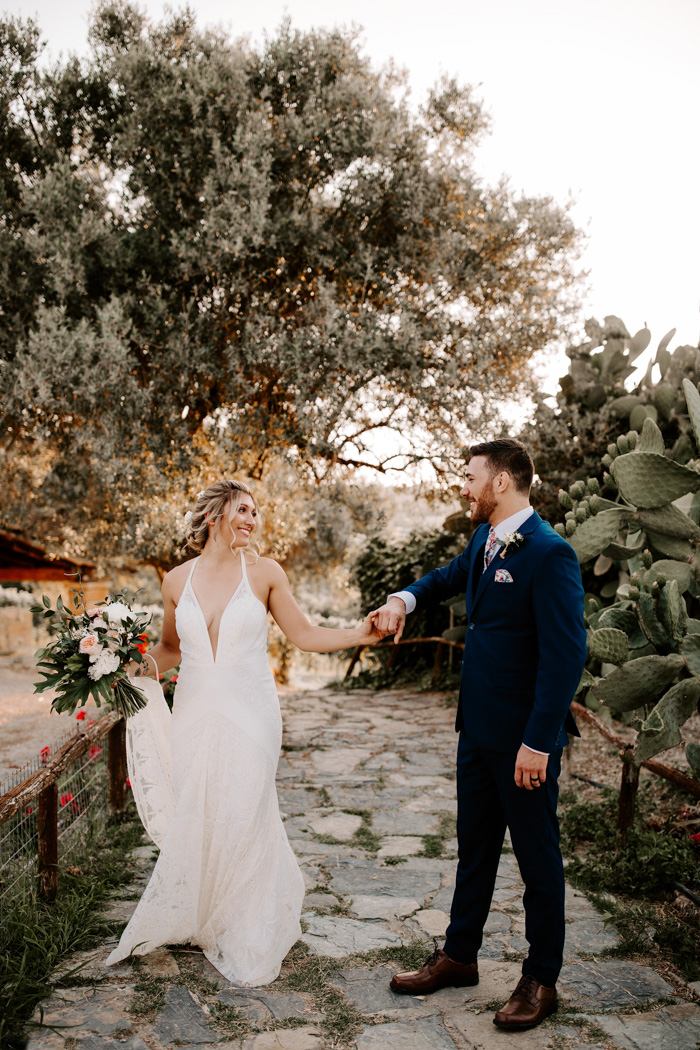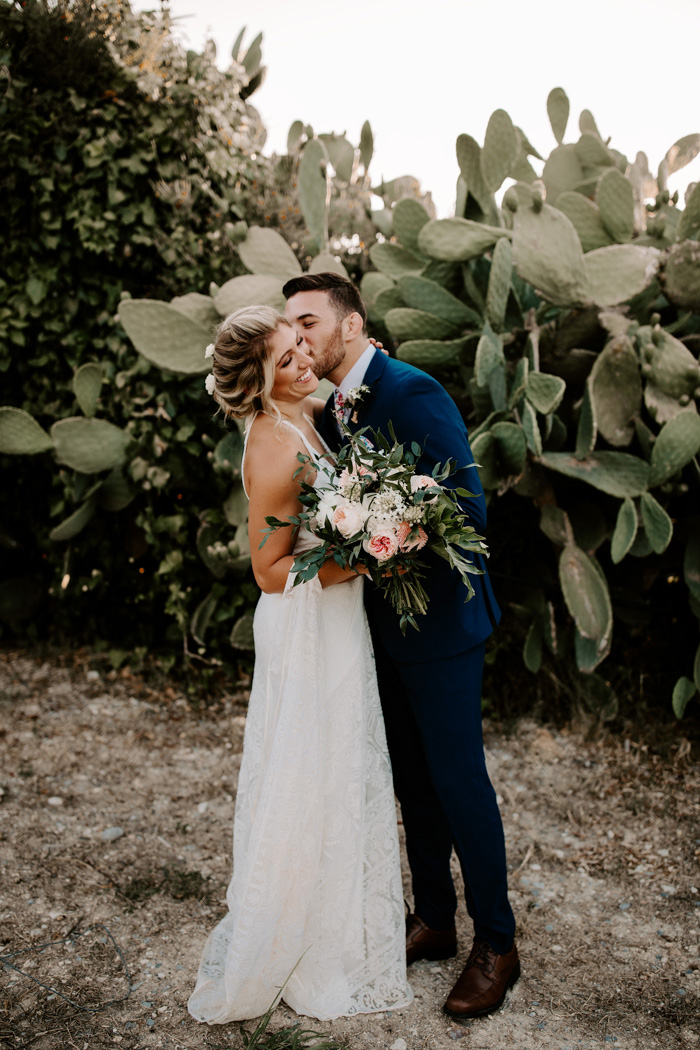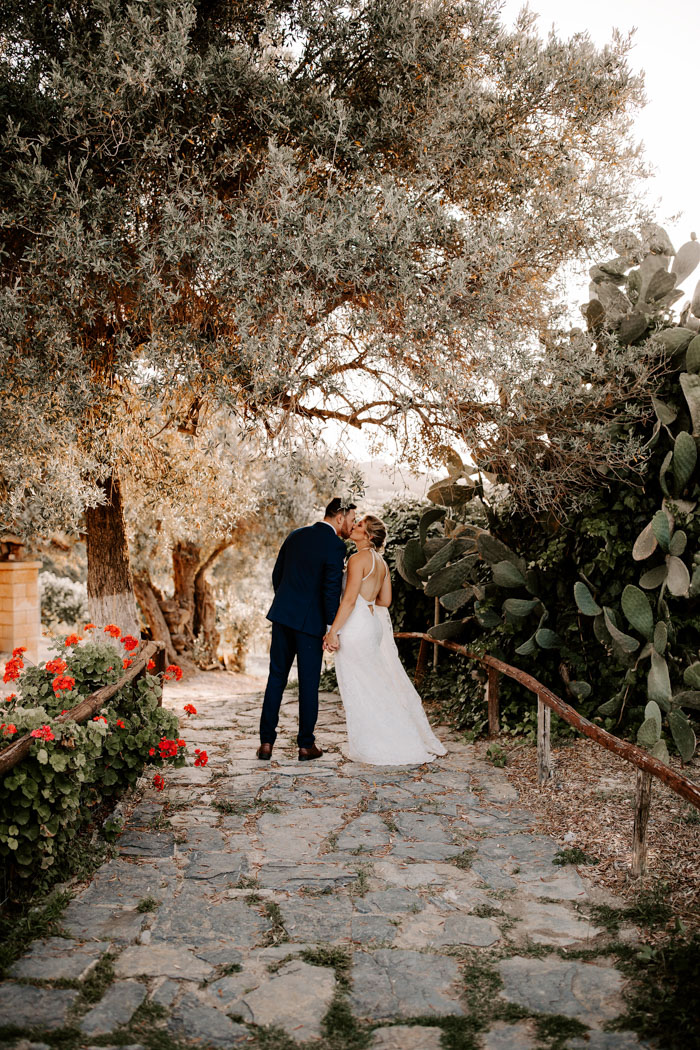 If you're going international hire a planner! Bobbie (our planner) was 100% the best and first decision we made for our wedding. We knew going into it that Greece was where we wanted to be, but could not have done nearly as amazing of a job without her. We'd hire her 100 times over if we could! Also, couples should plan their wedding together!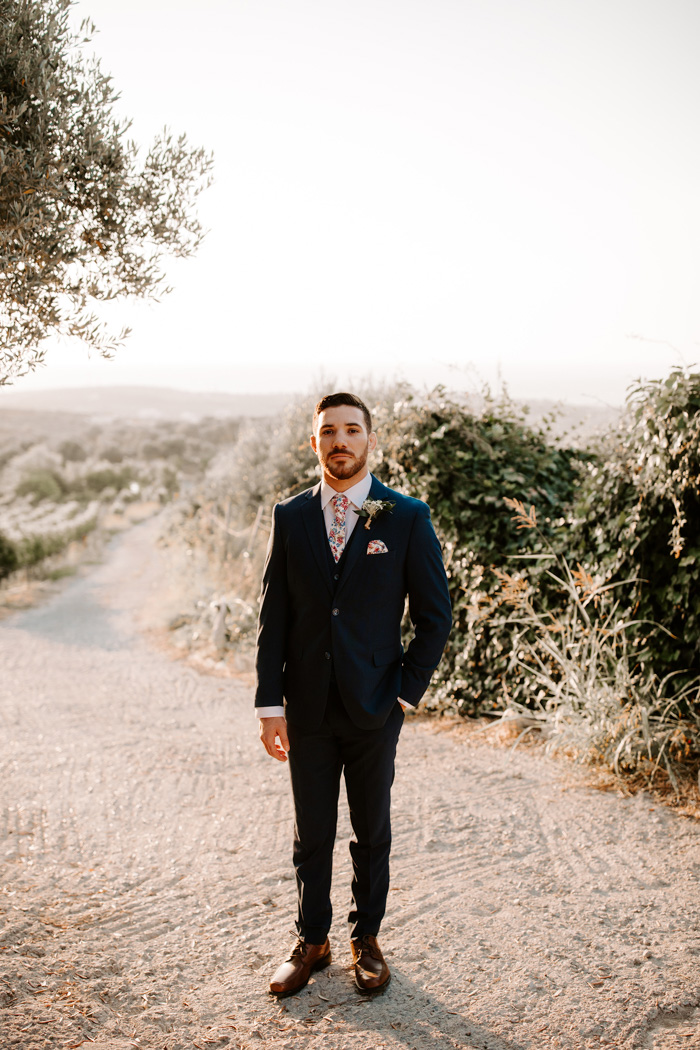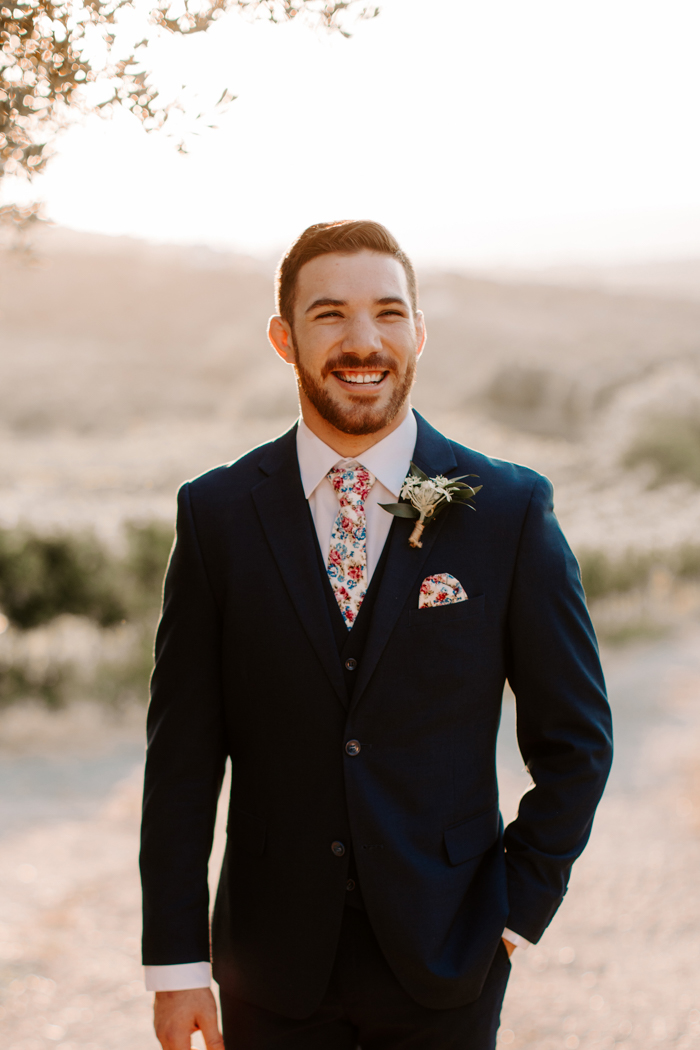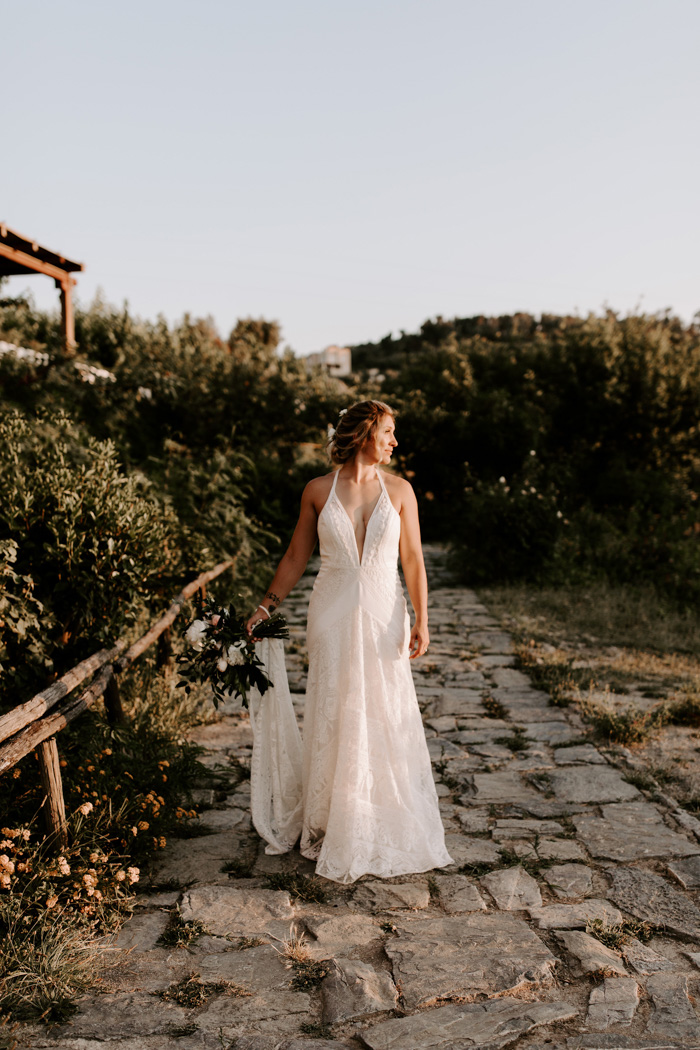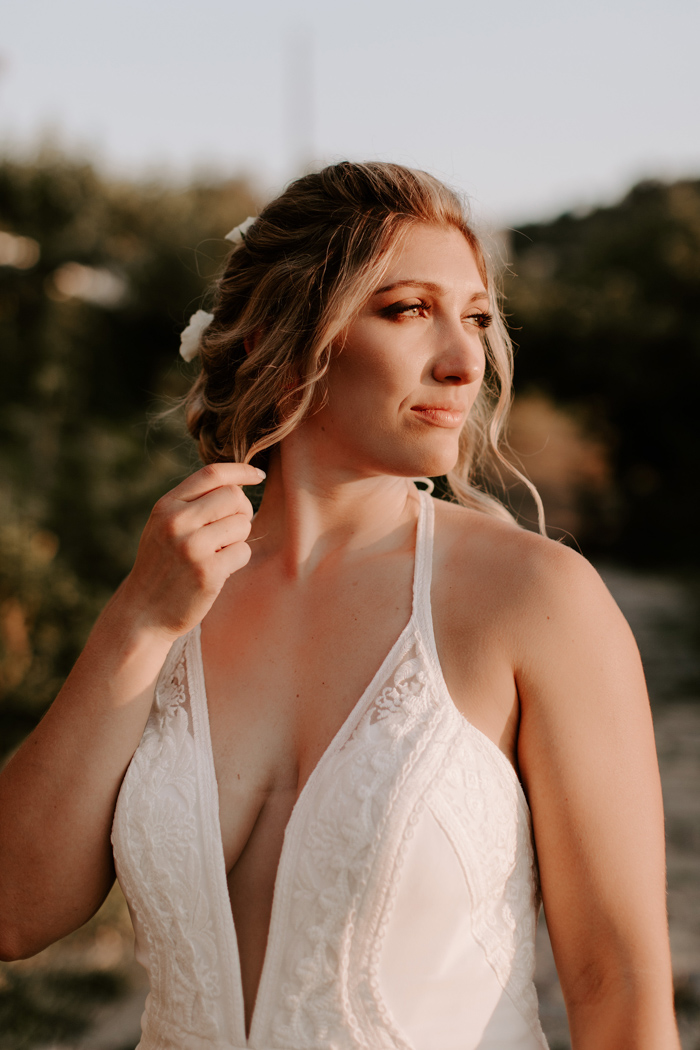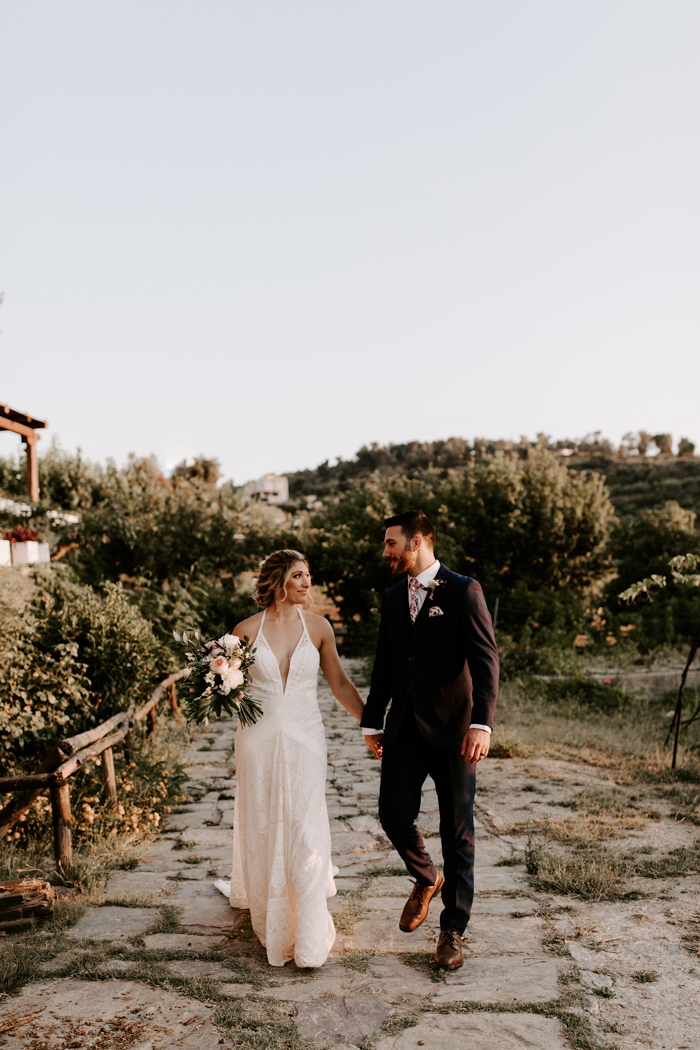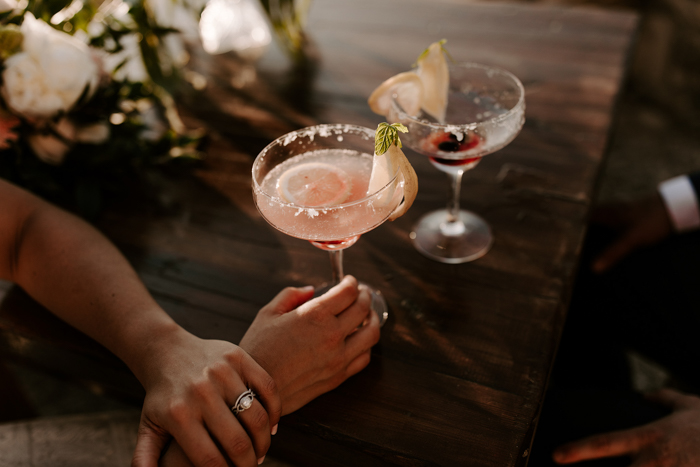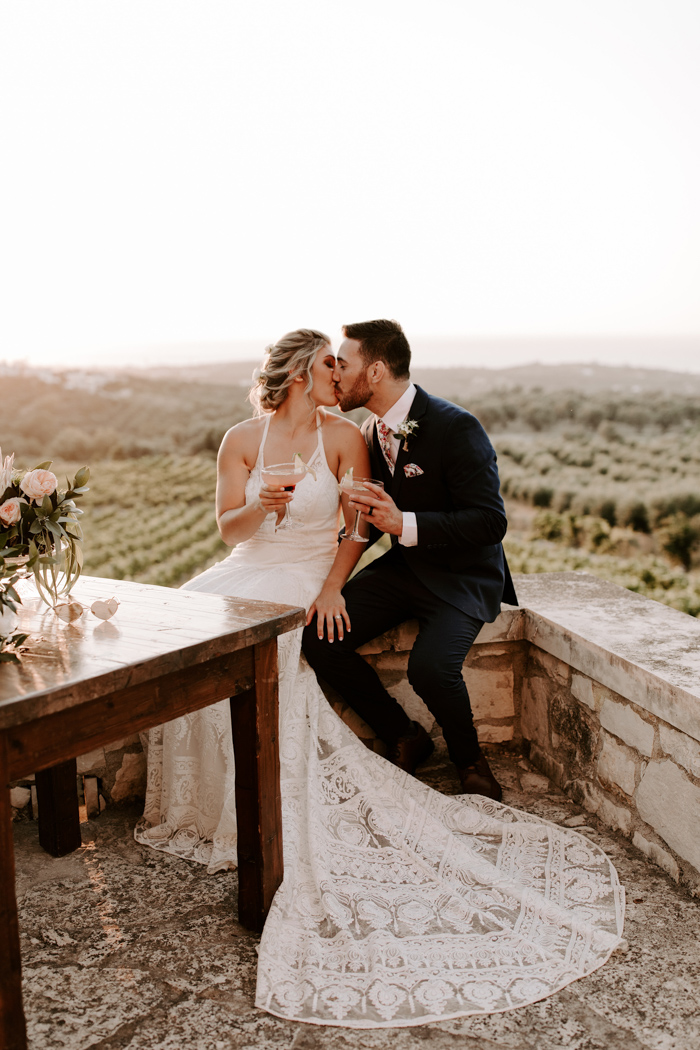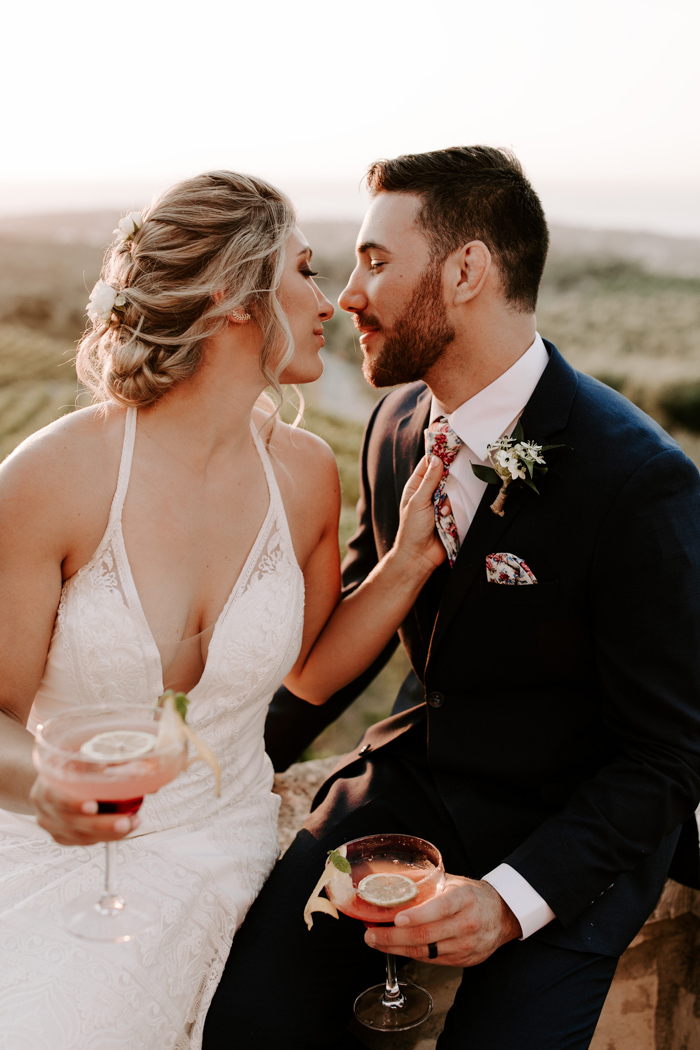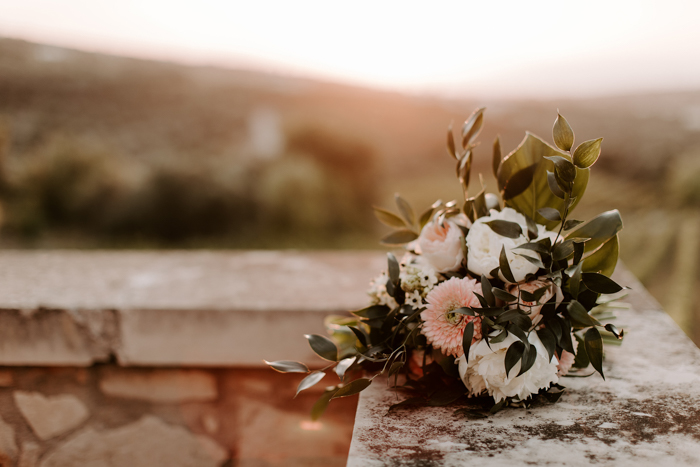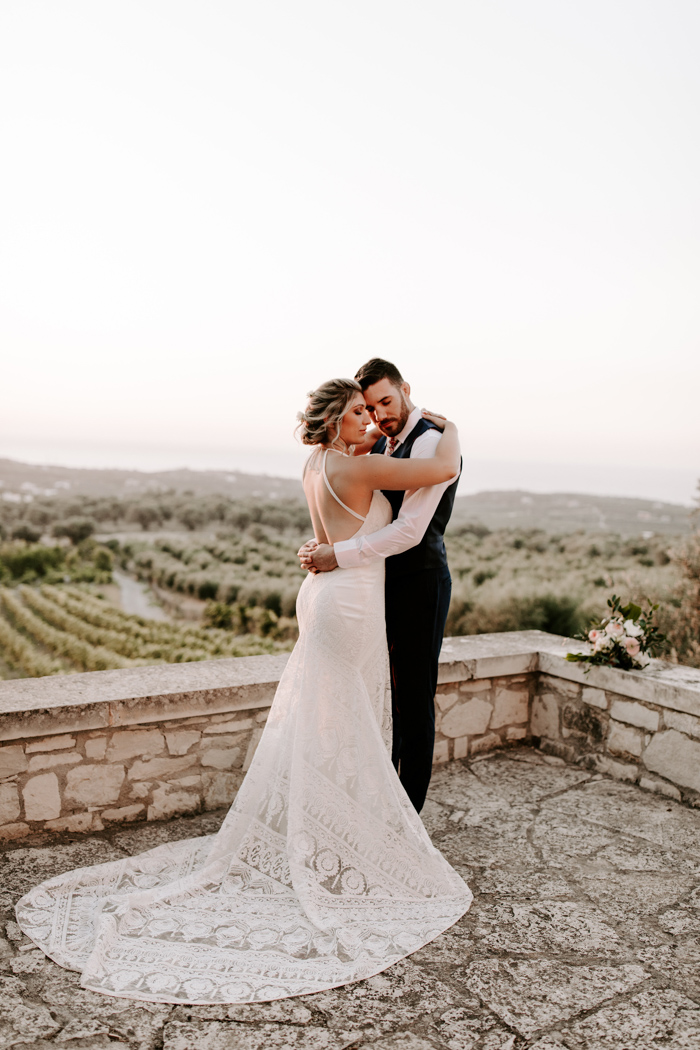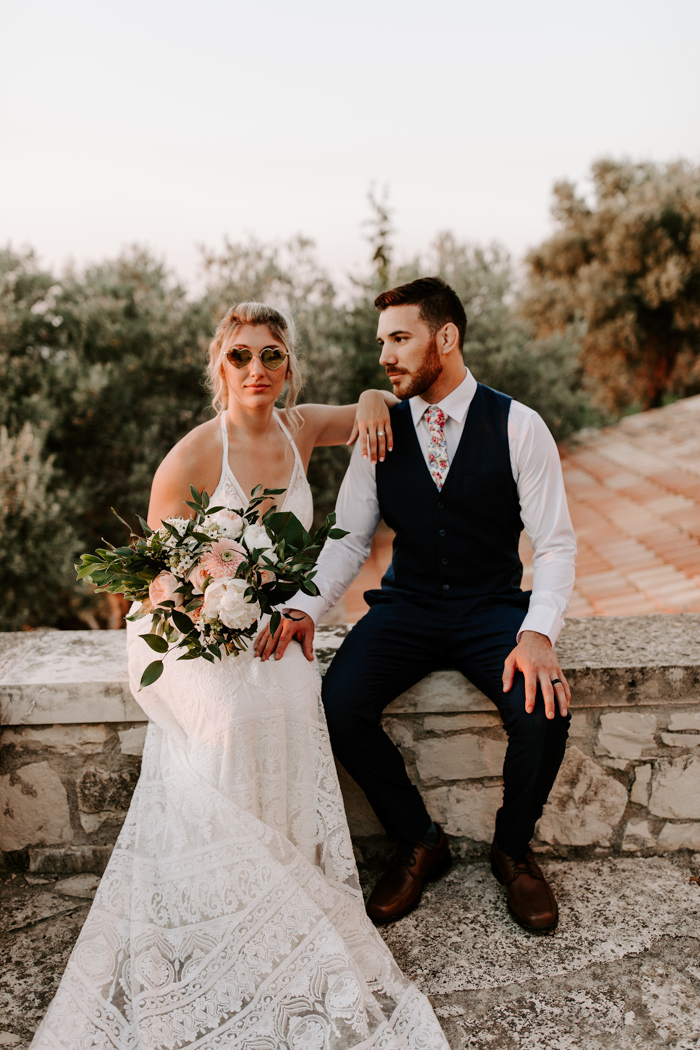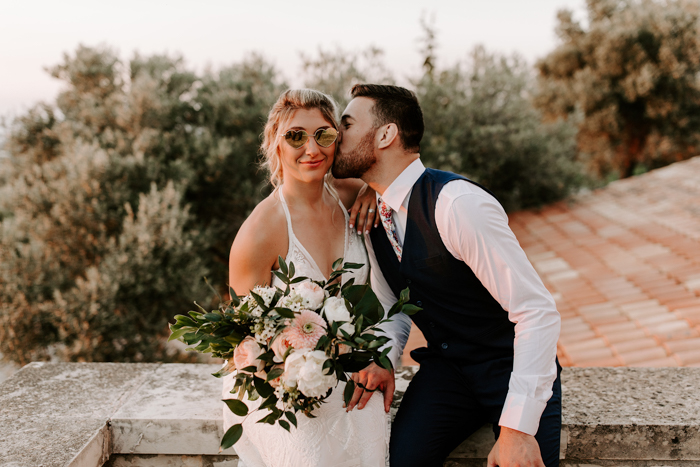 We chose our venue off of 2 photos Bobbie had shown us in a proposal, after having said no to about 4 different ones! It felt crazy that we weren't going to see it in person until we got to Greece for our wedding, but with Bobbie's vision for it, there was not a doubt in our minds it would be beautiful!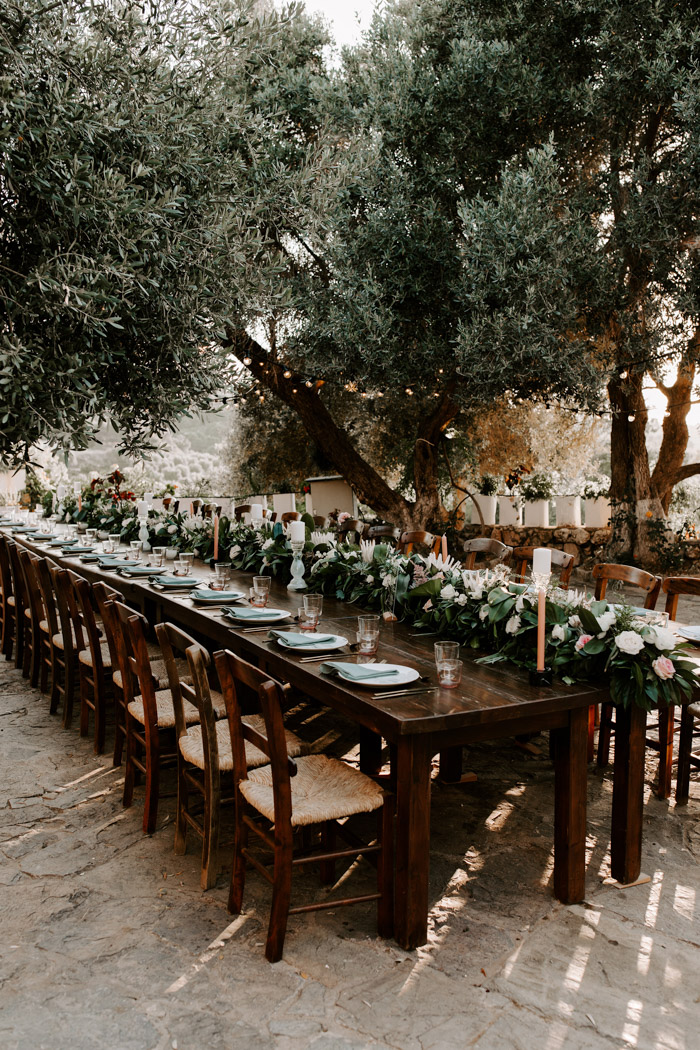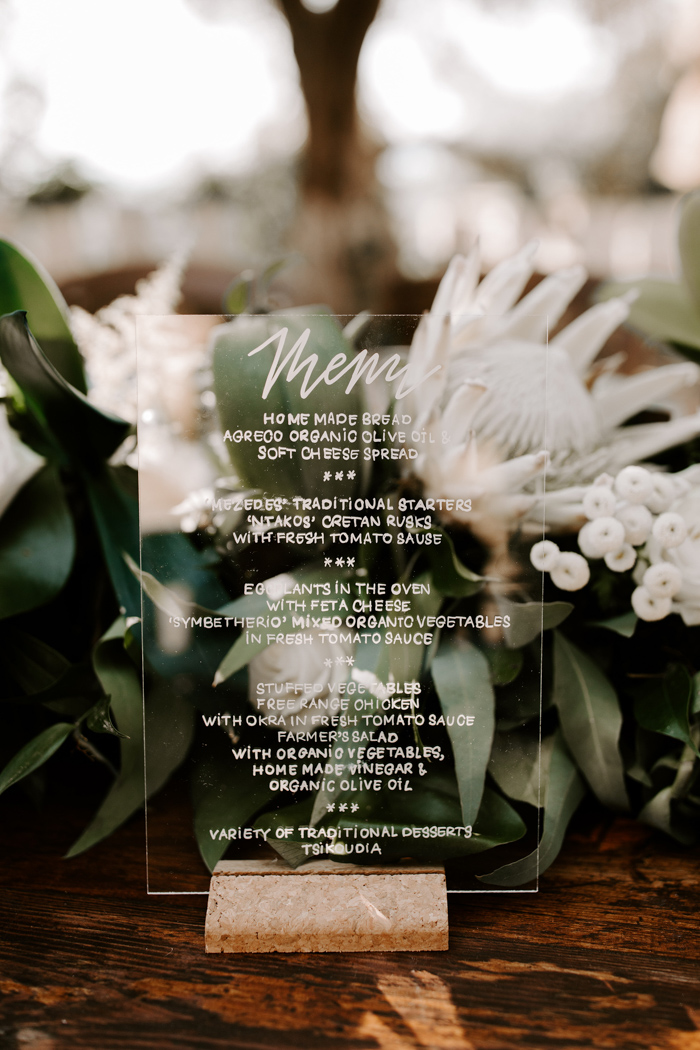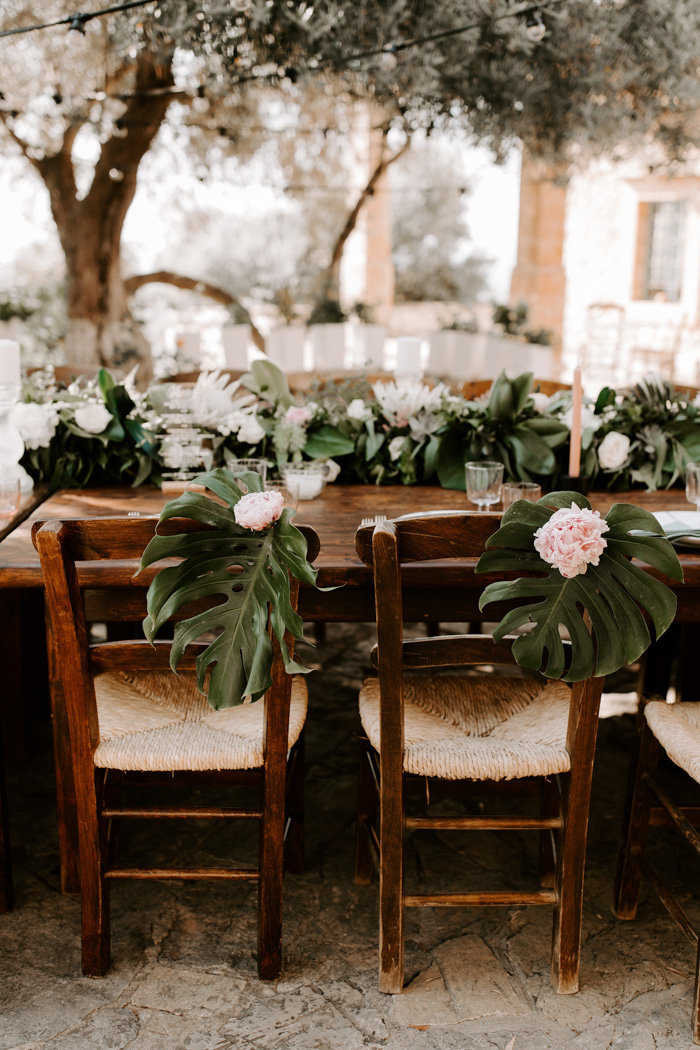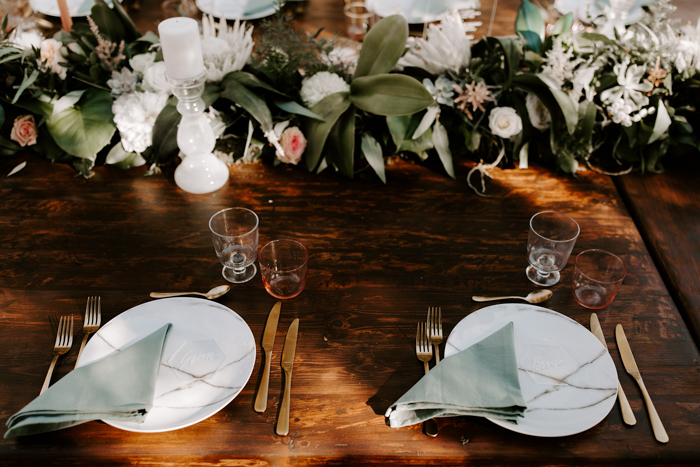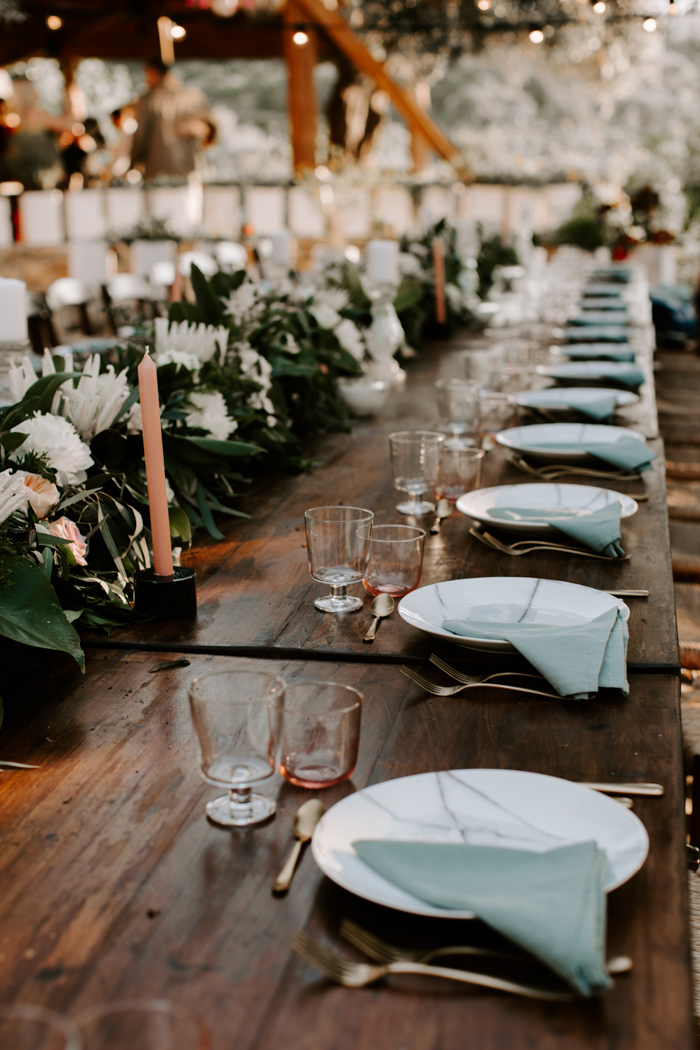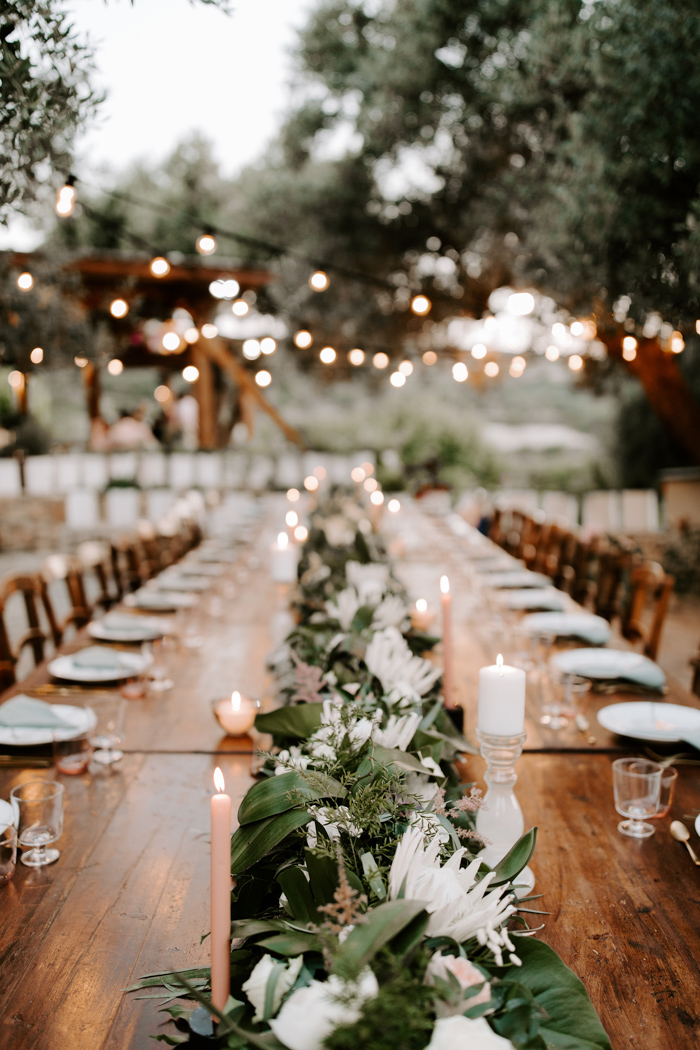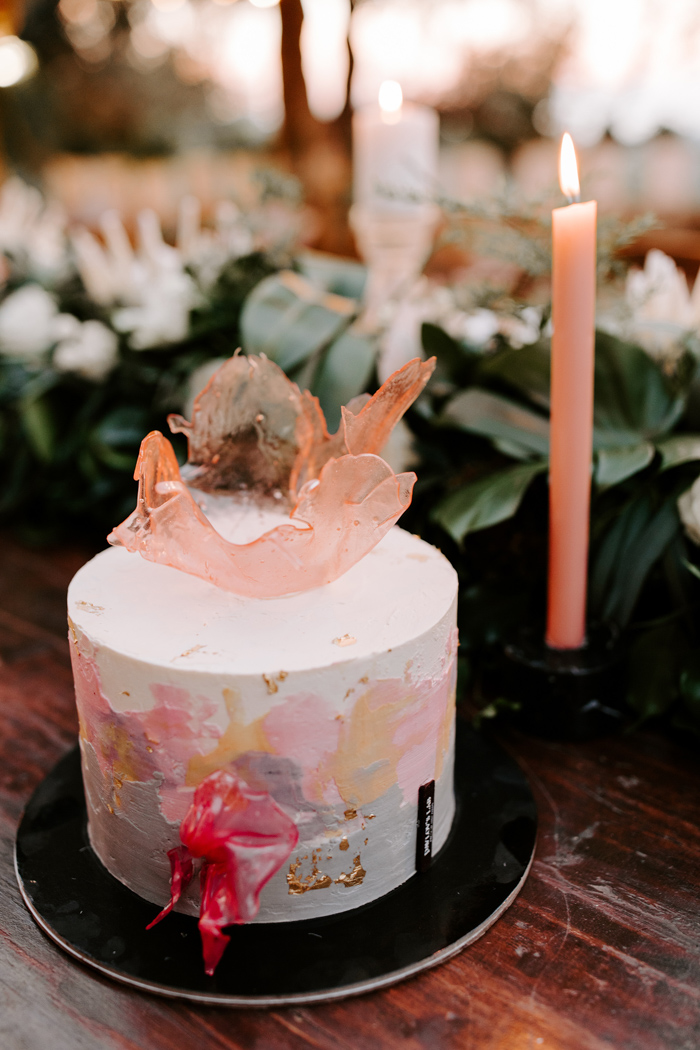 Our photographers were basically our friends come the day of! We spent our entire travel time with Aslan and Andria and, come the day-of, they were the best humans on the planet. They had a list of photos to take right after the ceremony — which I never even thought about — and they had a table made overlooking the vineyard with drinks for Manny and me to pause and take a few minutes to enjoy being married! We love them!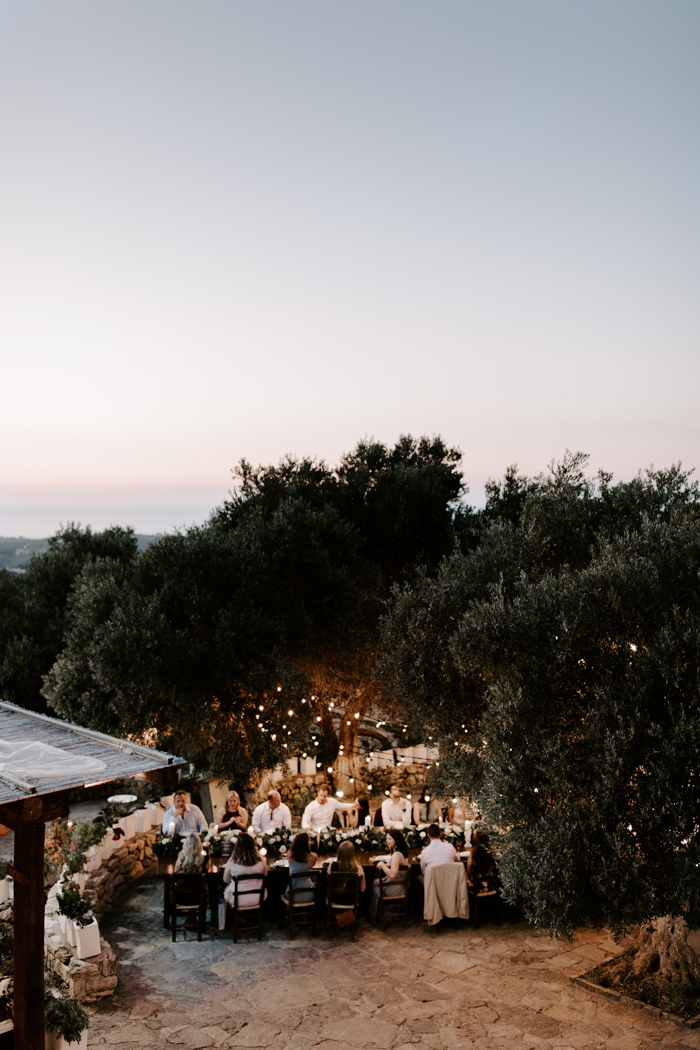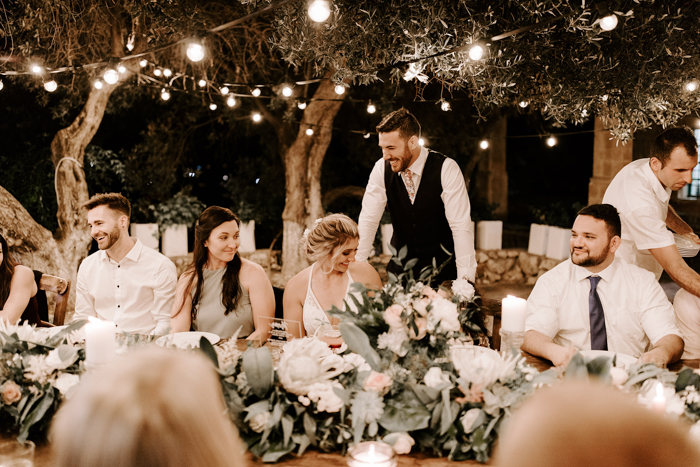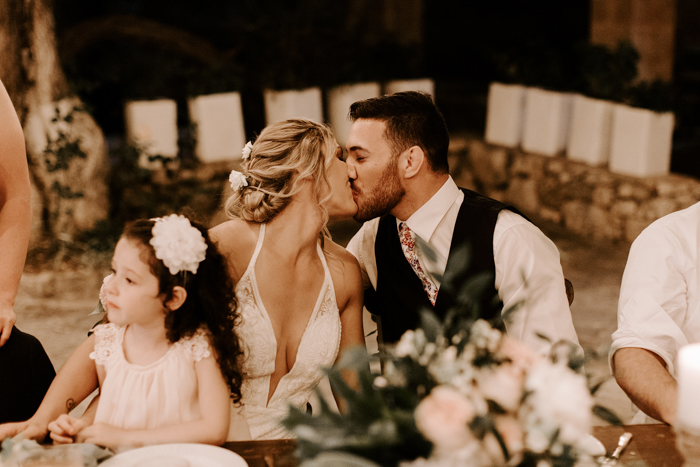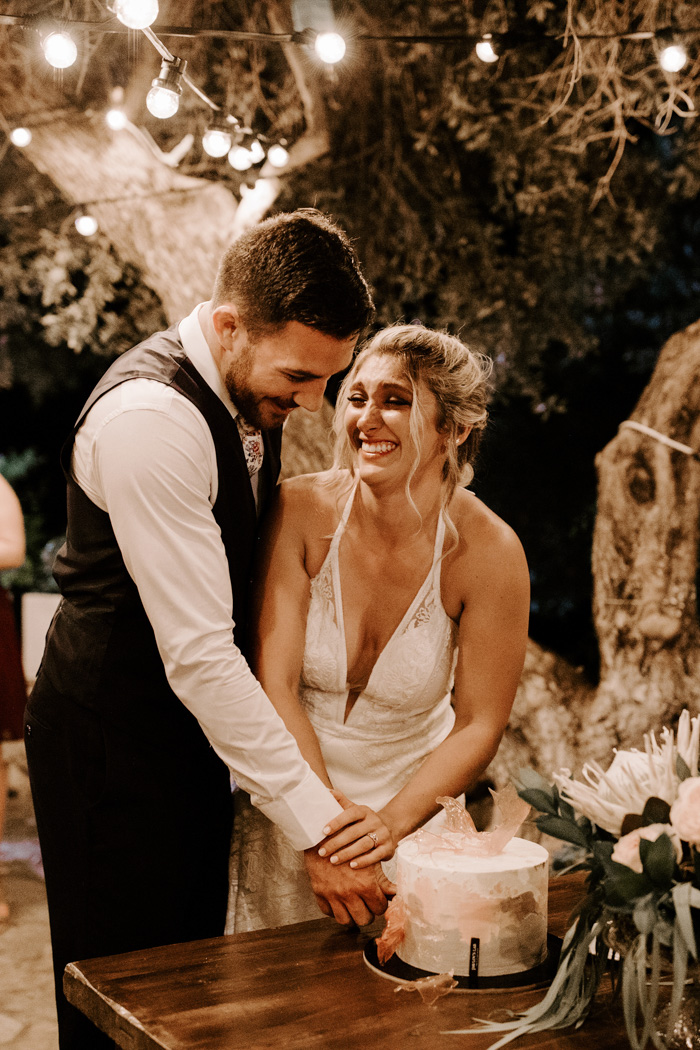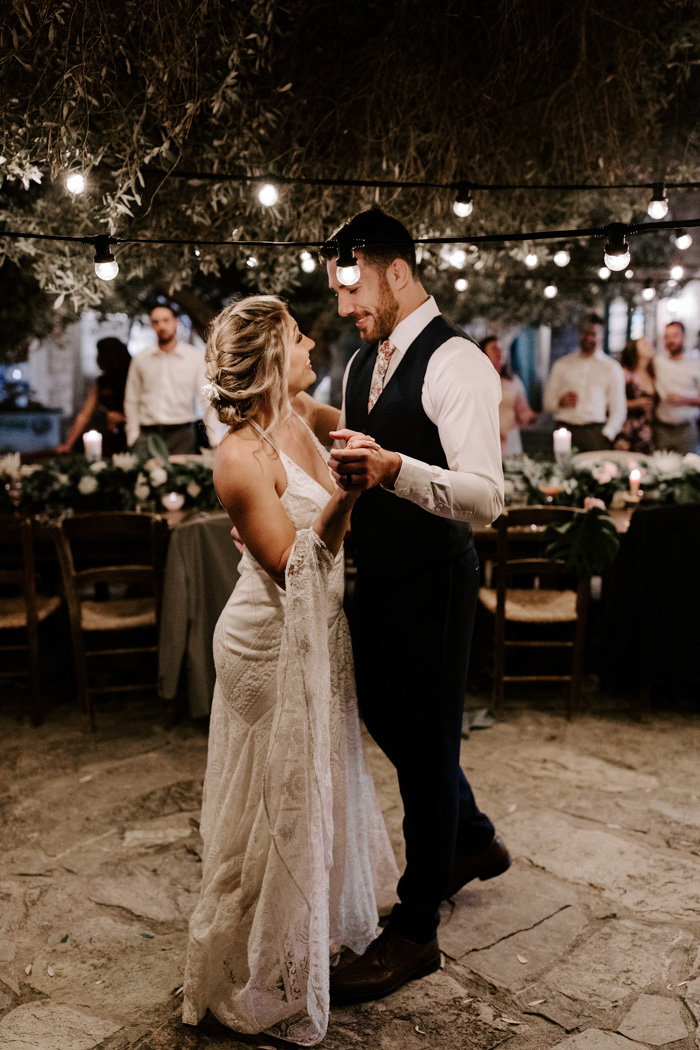 Our biggest congratulations to Katie and Manny, and an extra special thanks to Junebug member The Shepards Photo for sharing this incredible wedding at Agreco Farm! Want to see even more dreamy Greek wedding inspiration? Check out this secluded beach wedding at Villa Seven in Rhodes, Greece!