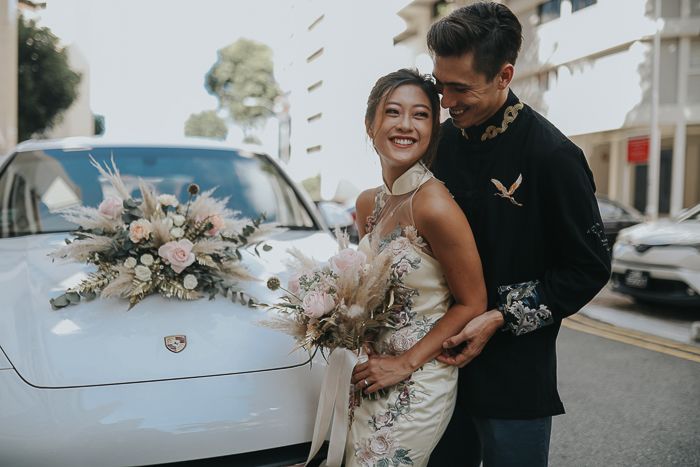 A wedding day full of Chinese traditions, silly photos, a glamorous beach set up, and four wedding dresses? Sign us up! Rachel and Anders boho Singapore beach wedding at Shangri-La Rasa Sentosa was the perfect amount of elegant, colorful, and boho. With the help of neutral flower arrangements and greenery by amyt.fleur, a whimsical flower crown, a personalized neon sign, and twinkle lights galore, the evening looked like a tropical fairytale.
Photographer Bridelope Productions captured every detail of this day and the fun personalities of the two. It's not every day that we get to see a wedding full of special family traditions and multiple clothing changes. We loved how Wan Yong of Bridefully Yours–the designer of the bride's wedding gown–explained the traditions that Rachel and Anders honored:
Bridefully Yours' Wan Yong On The Day
Rachel is Singaporean Chinese, while Anders is caucasian Chinese, so they had a few Chinese traditions in the wedding ceremony. This included a gatecrash and tea ceremony with the family before proceeding with the reception at the beach. So, many of the crazy photos you see at the beginning are part of the gatecrash–a ritual to "torture" the groom and his groomsmen so that he remembers how difficult it is to win his bride over and serves as a reminder to cherish her for a lifetime. To cater to Rachel's Singaporean Chinese family, they also wore a traditional Chinese cheongsam and ma-kua for the tea ceremony.
The Couple:
Rachel and Anders
The Wedding:
Shangri-La Rasa Sentosa, Singapore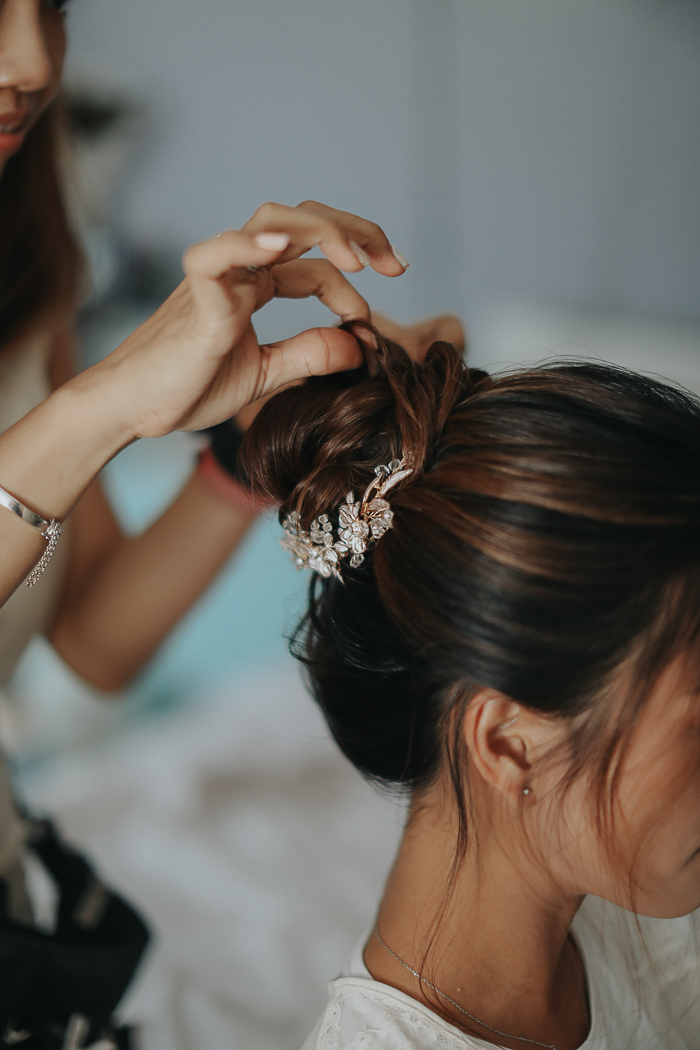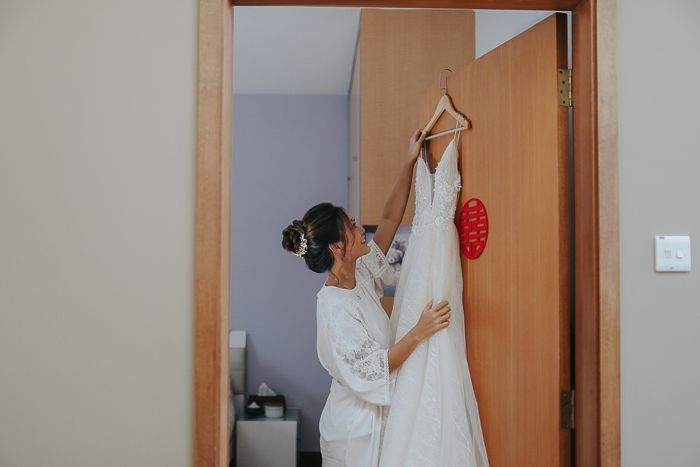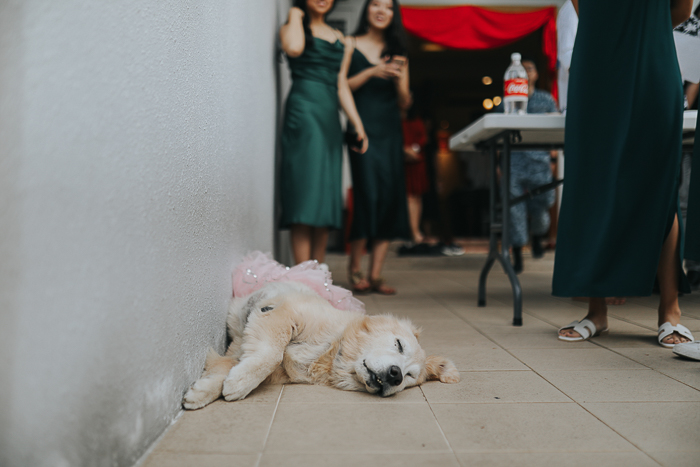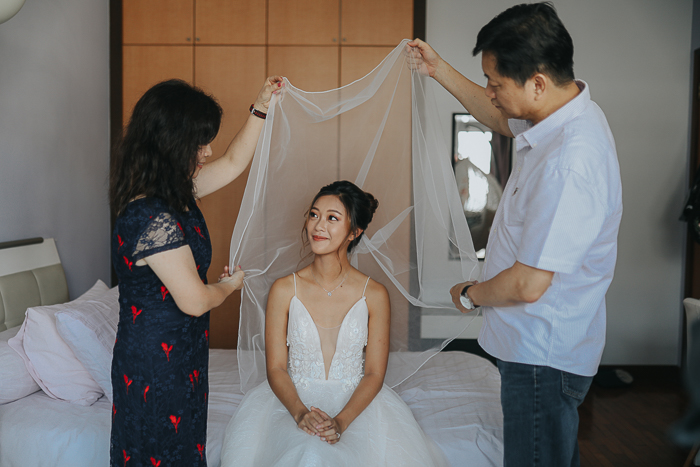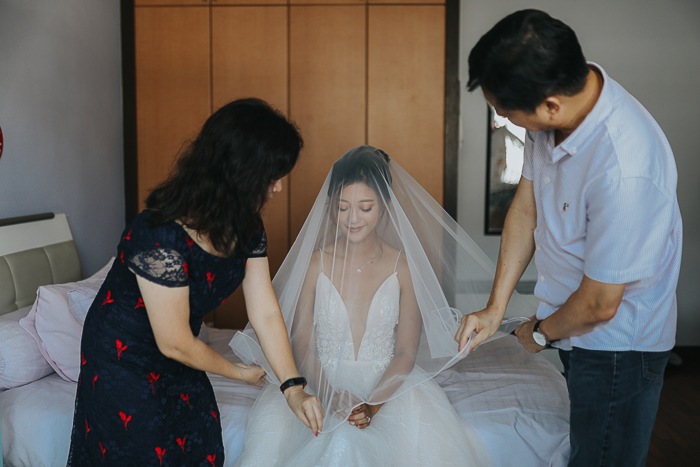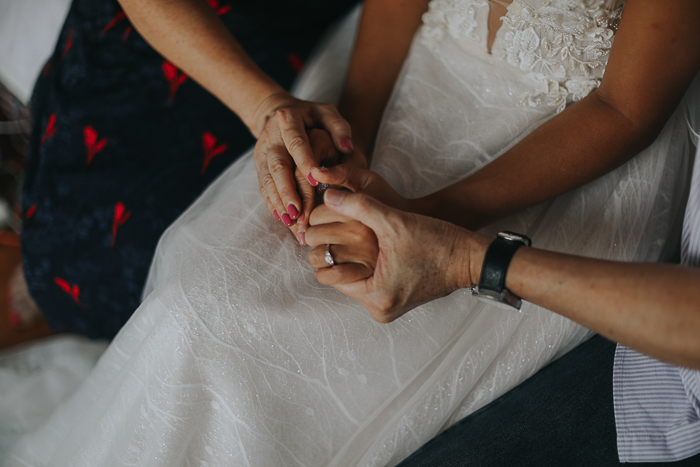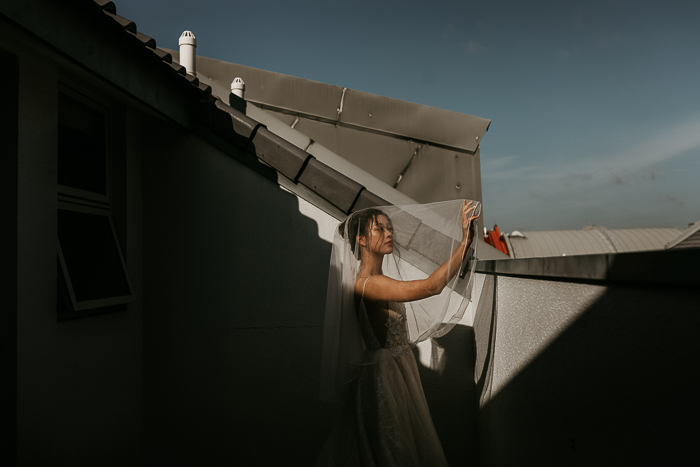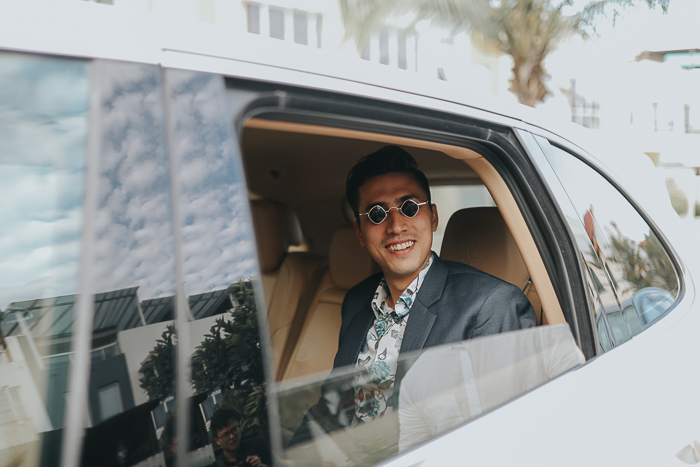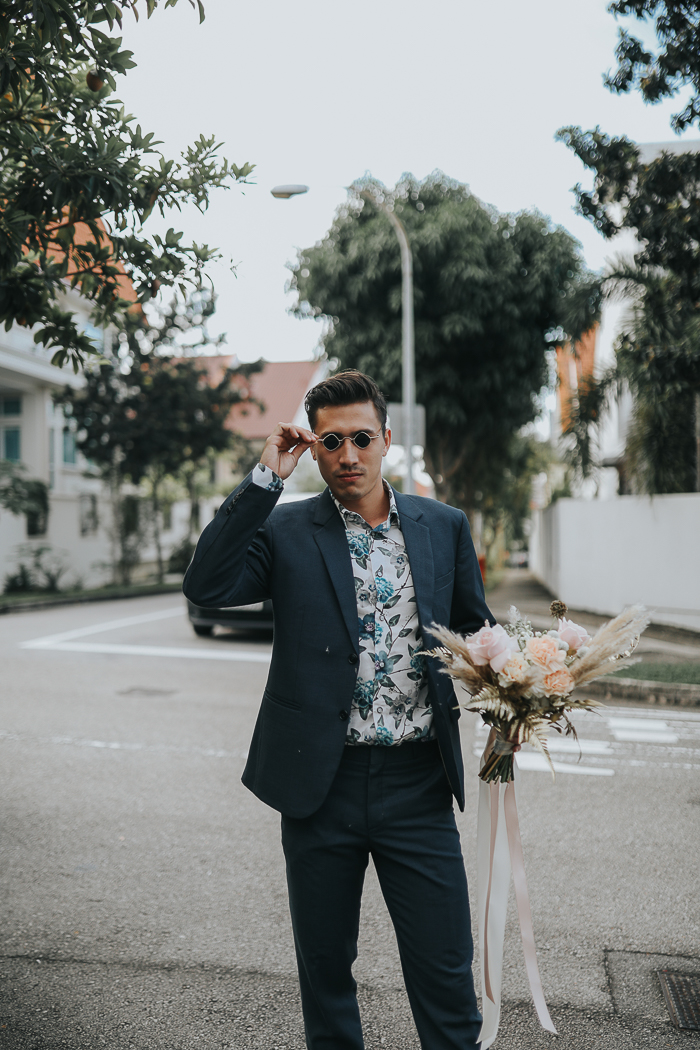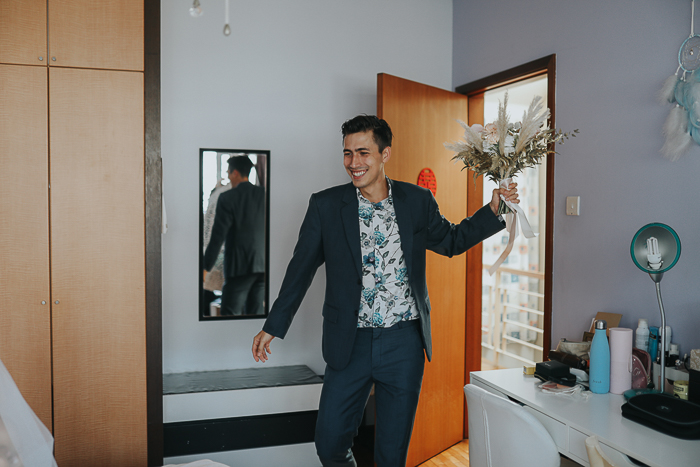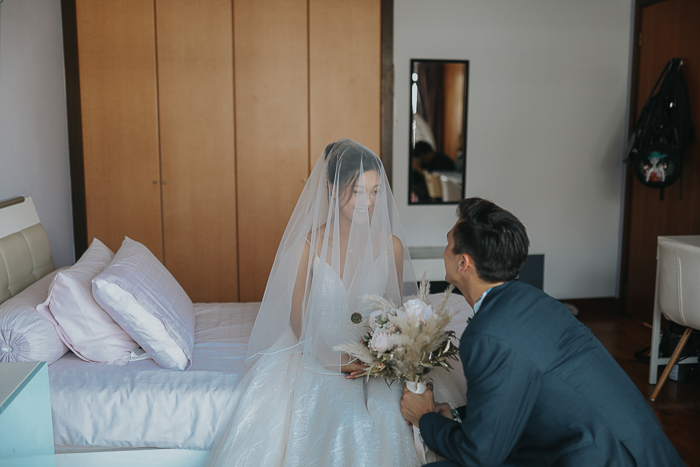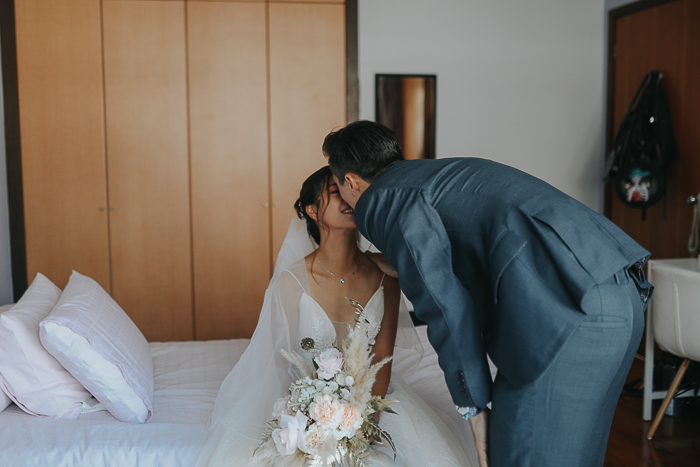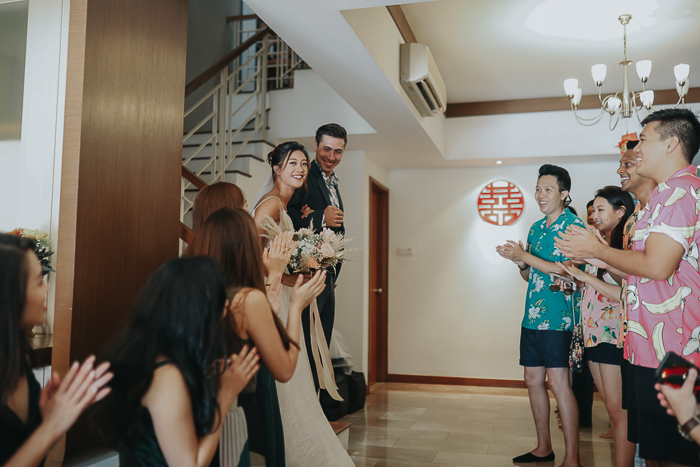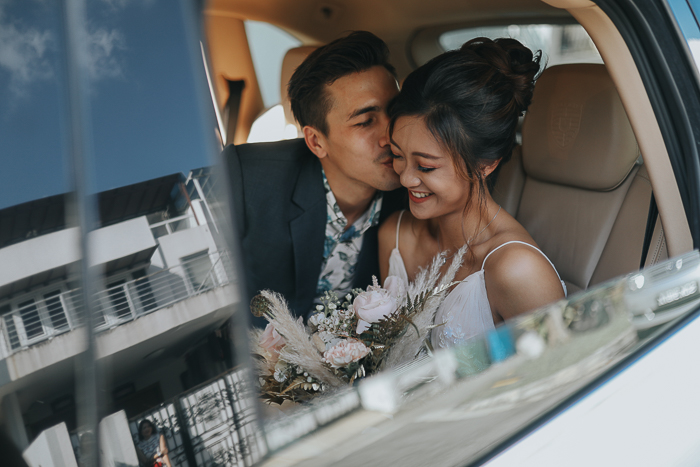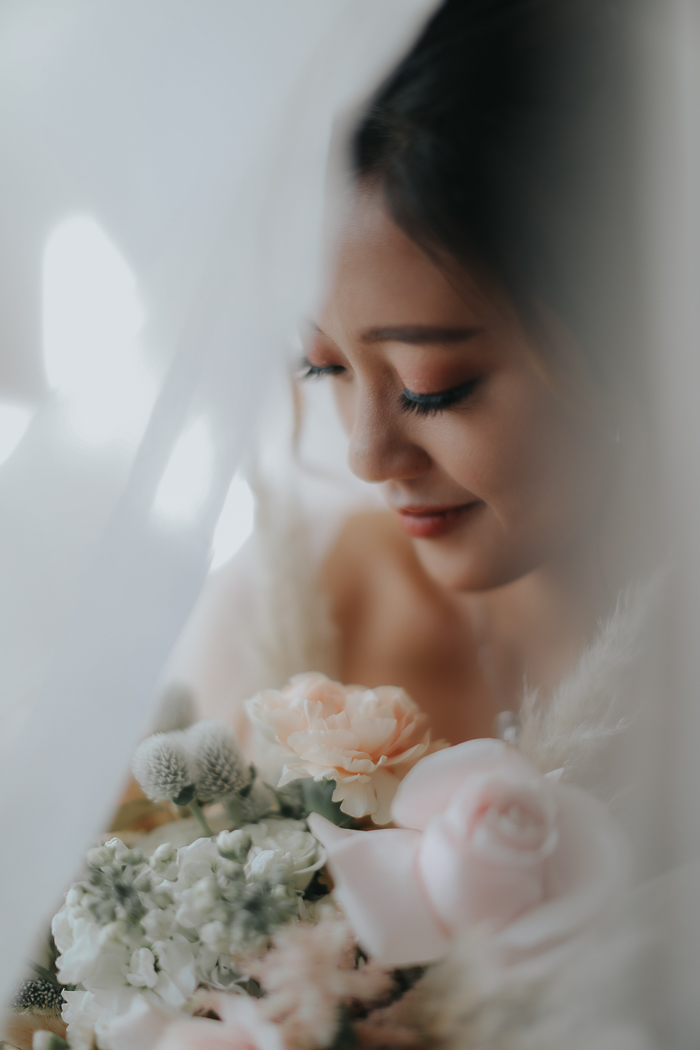 Beach Boho Vibes at Shangri-La Rasa Sentosa
We wanted to move away from the traditional banquet styled weddings you typically see in Singapore–where guests attend the wedding, sit, are served food, eat, and leave. A beach wedding with long table seating and buffet-style food is more open and allows people to get up, mingle, and interact more!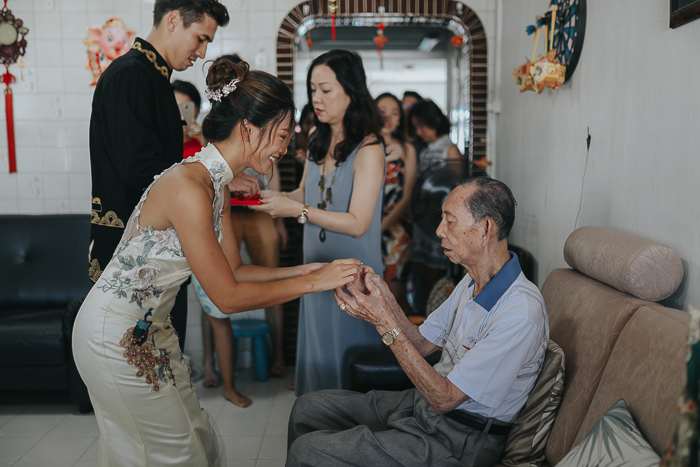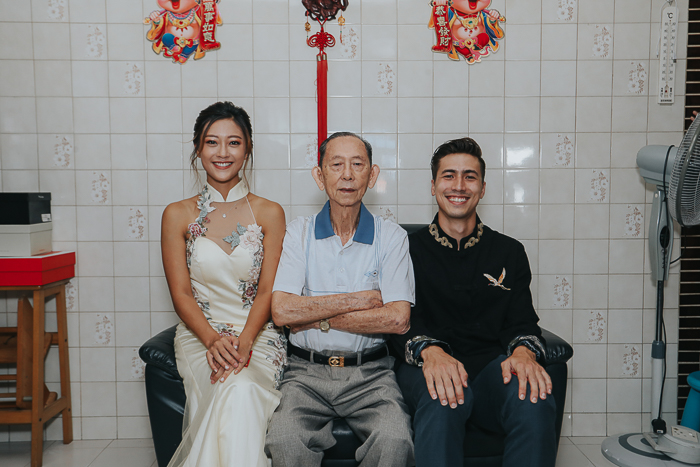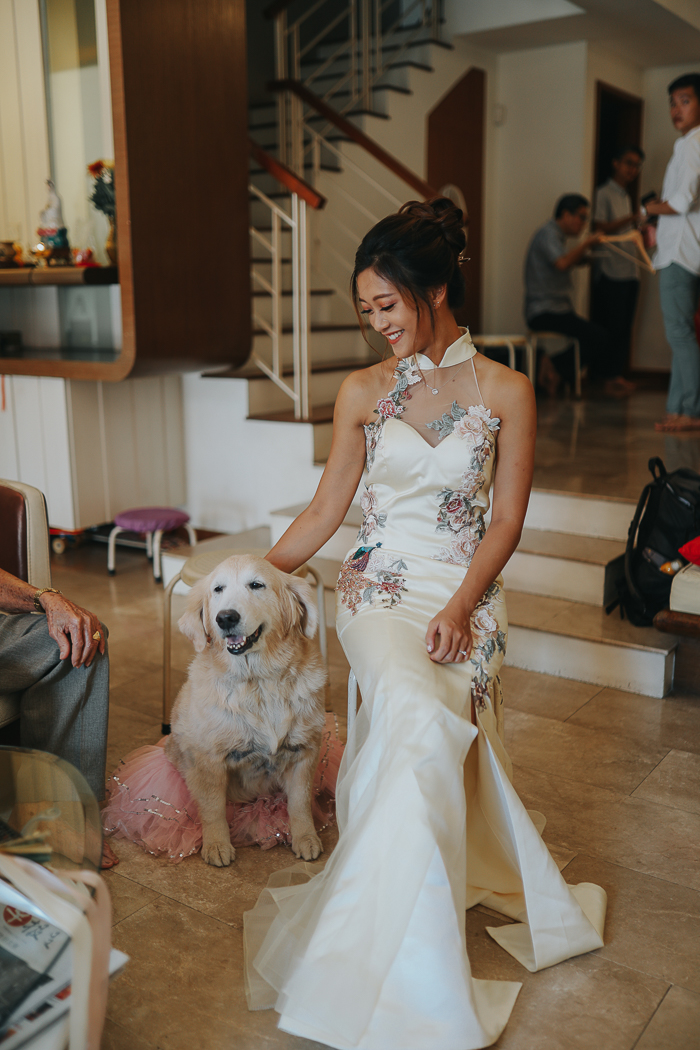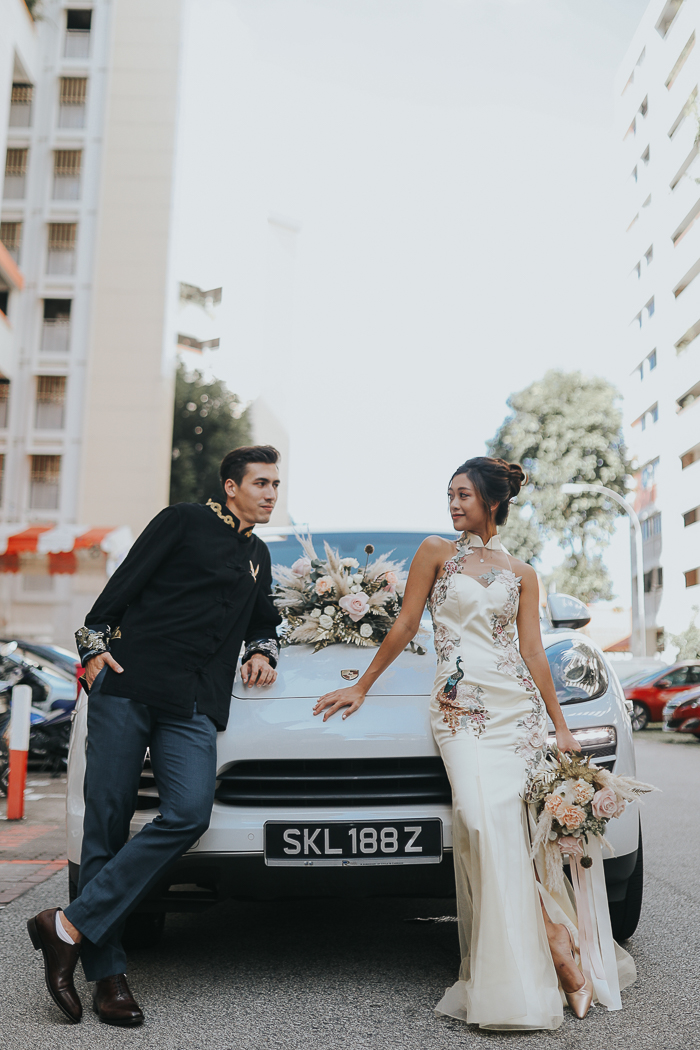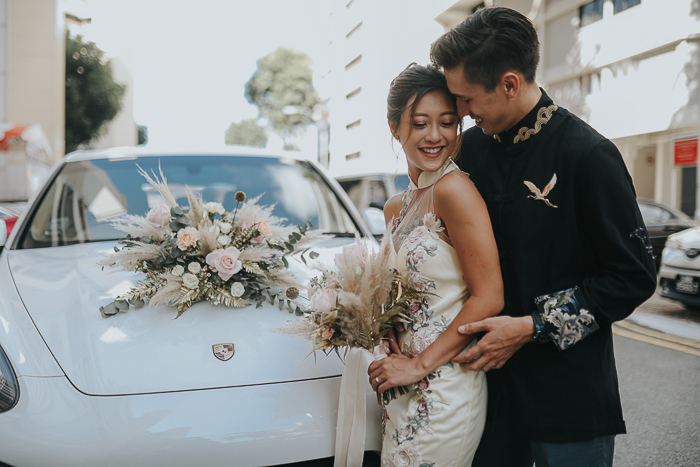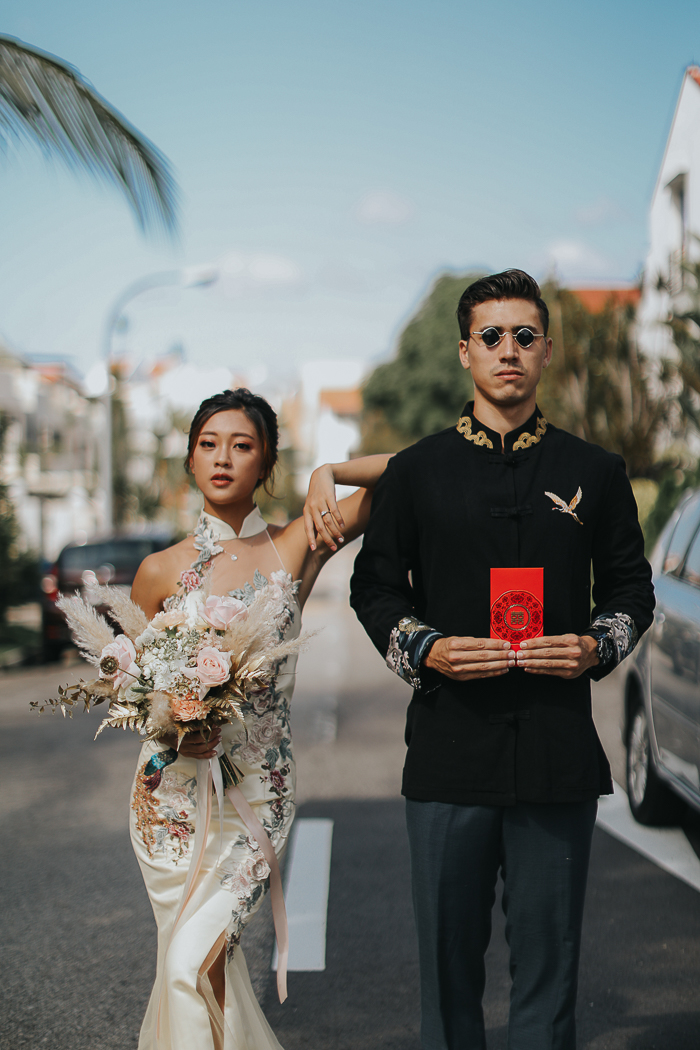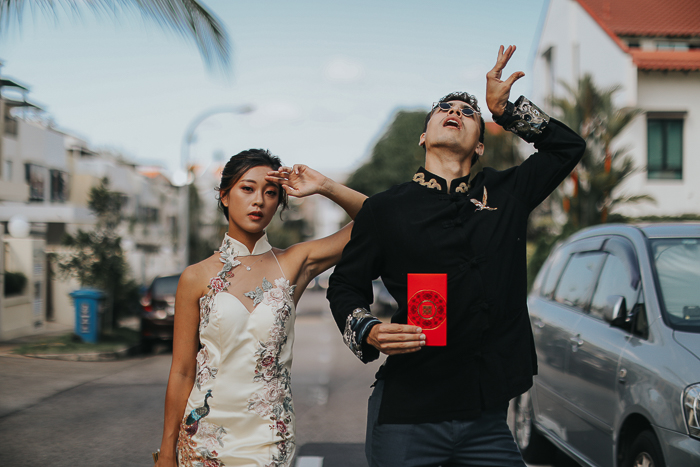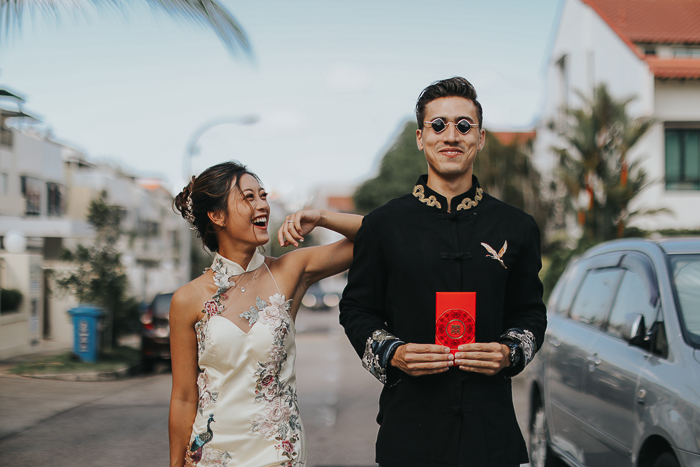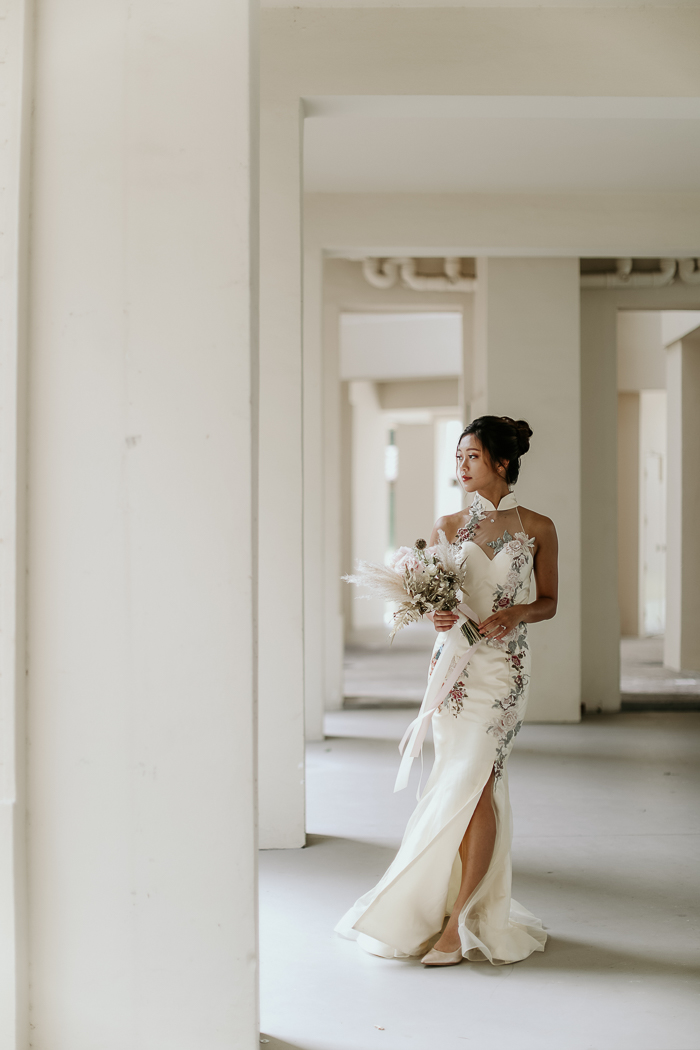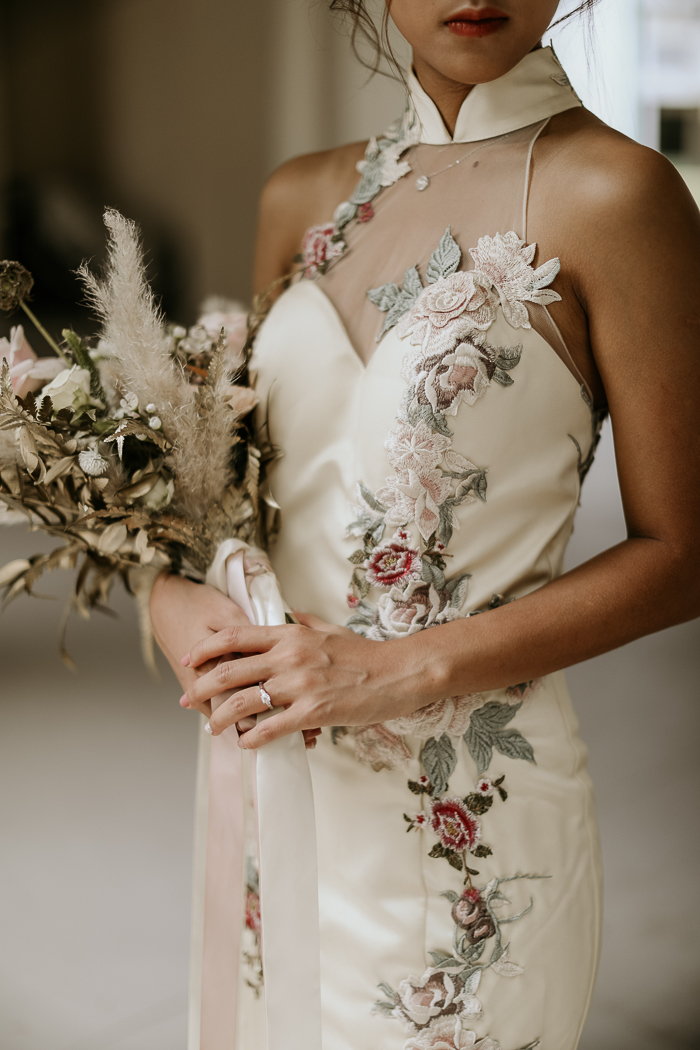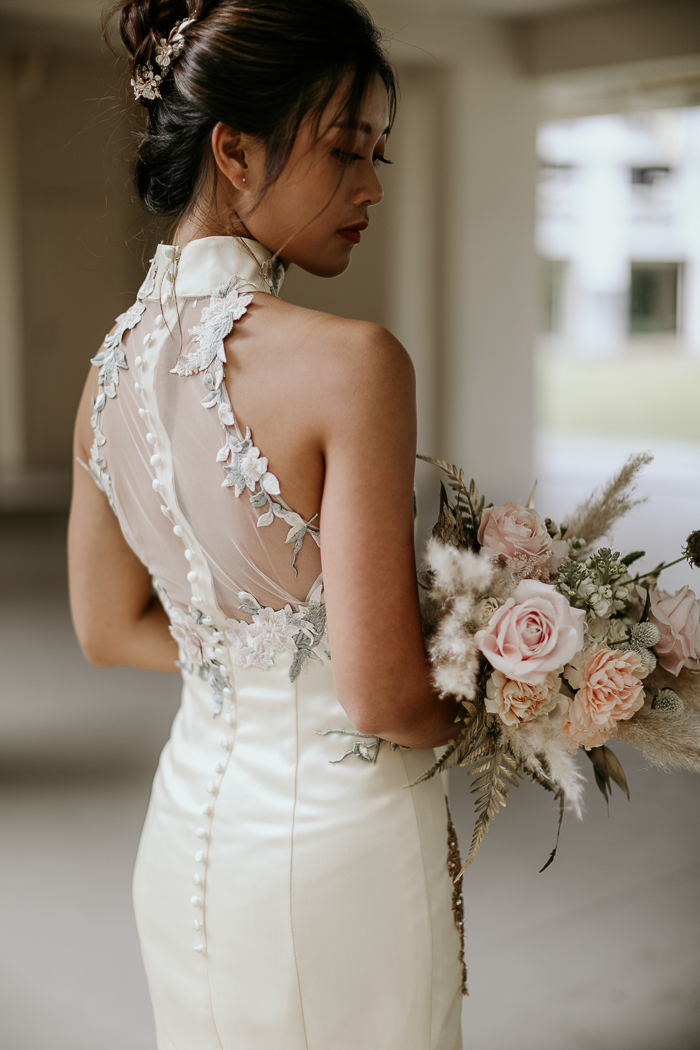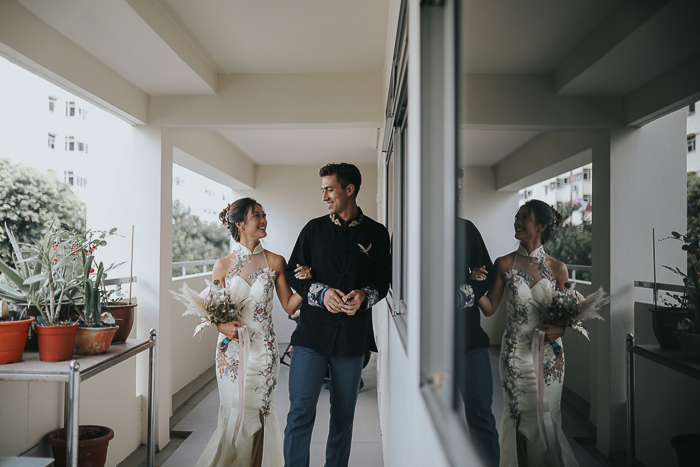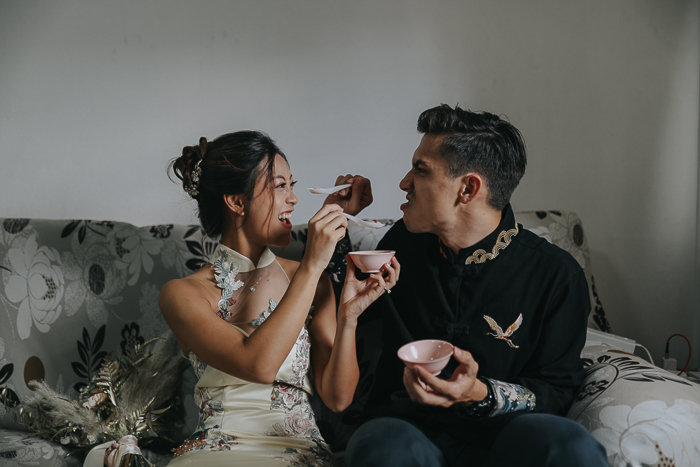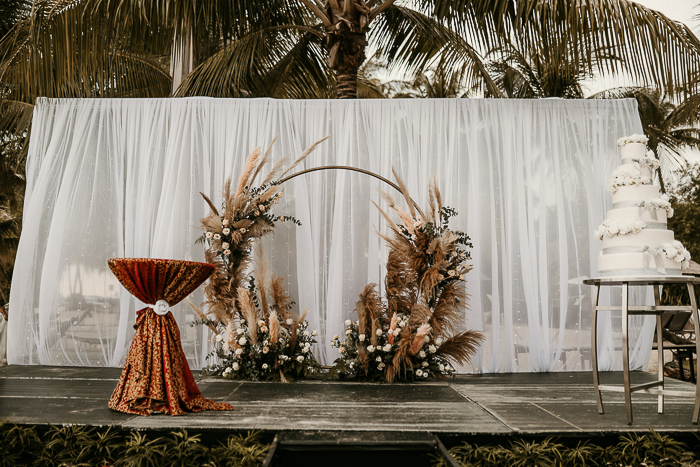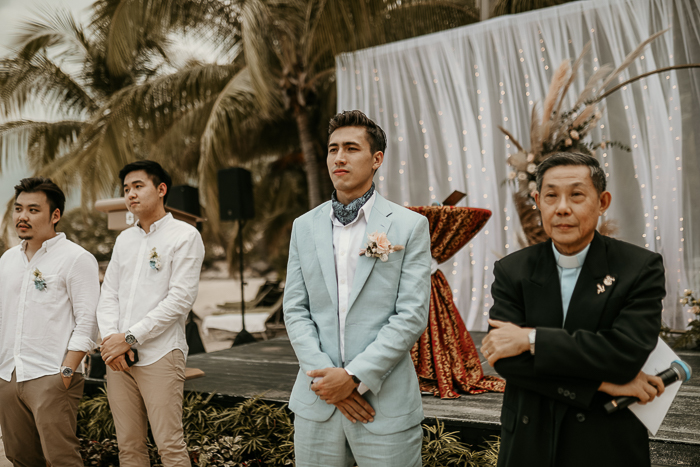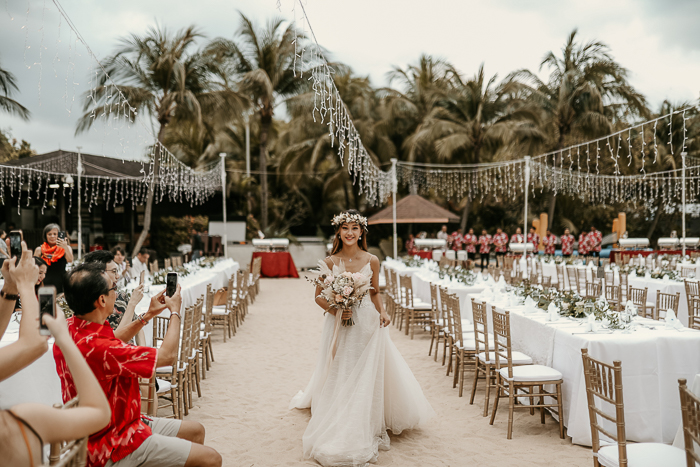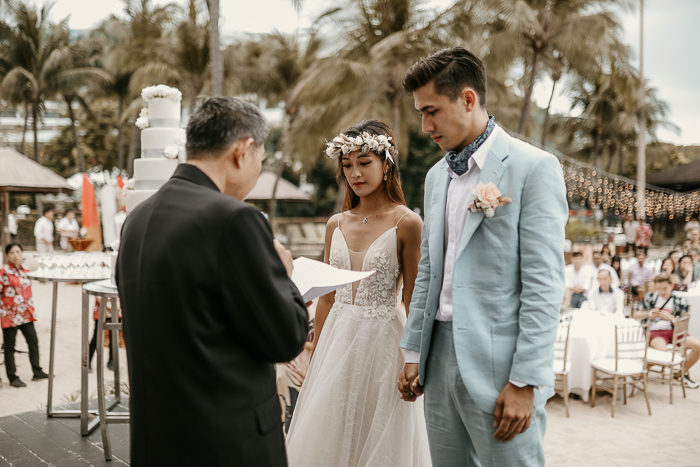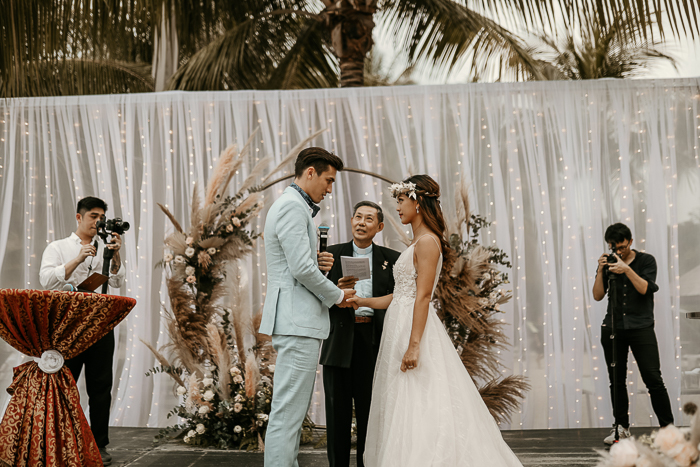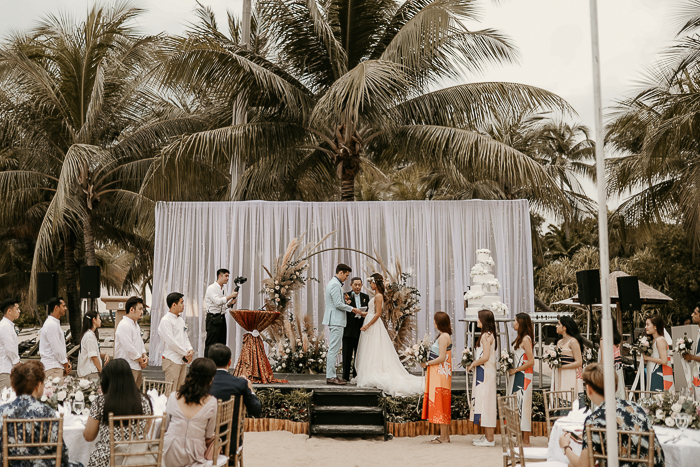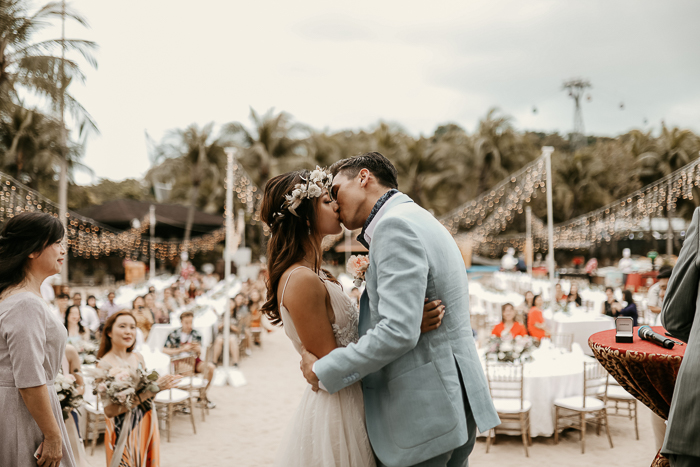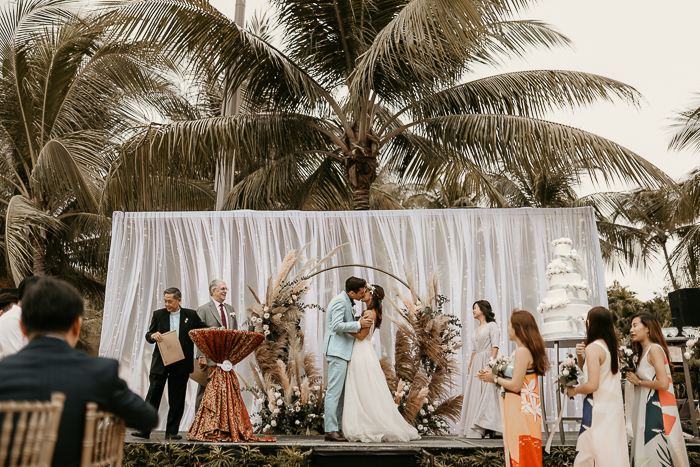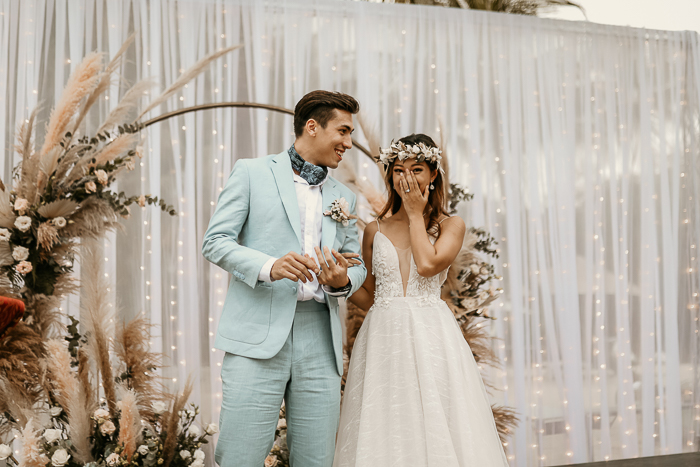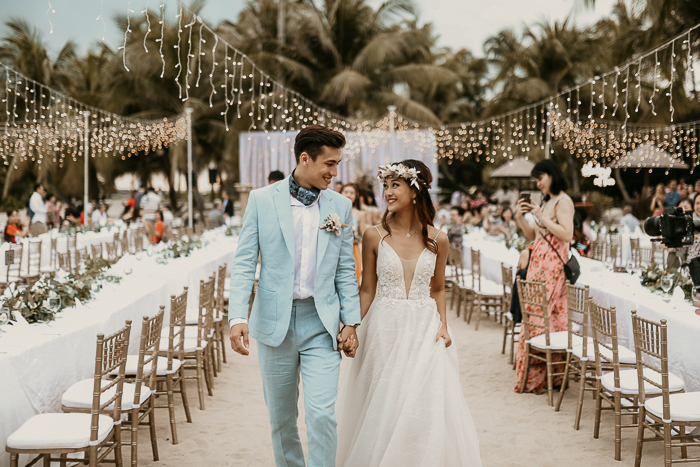 Wedding Advice From the Bride
Delegate the work and trust the people that you delegated the work to. They will do an excellent job for you. You delegated the work to them for a reason–so you won't be overwhelmed! So don't handhold whoever you asked for help. And don't worry about the unnecessary things that you have no control of.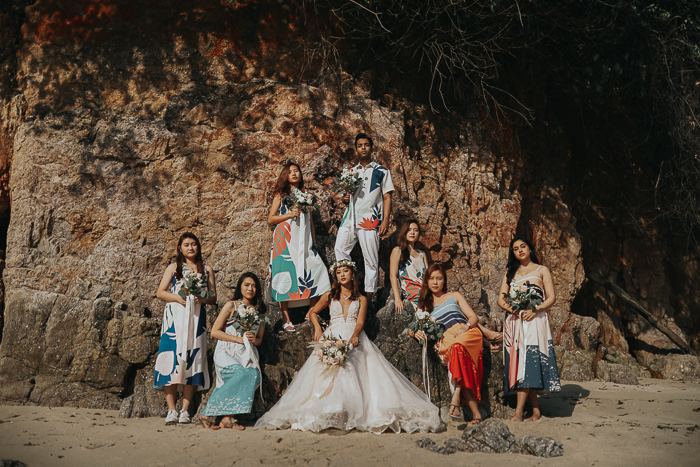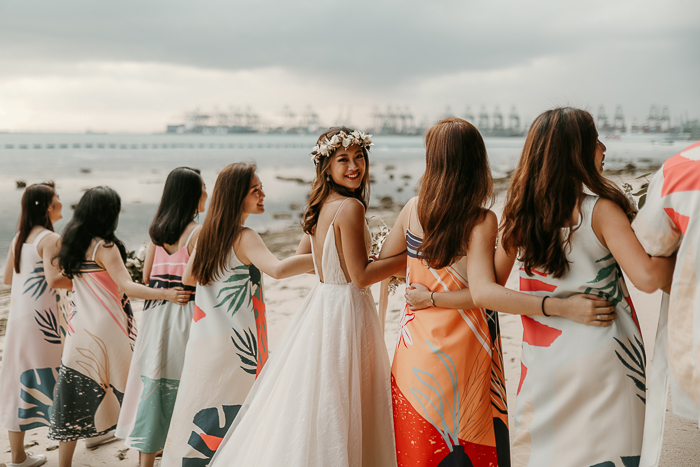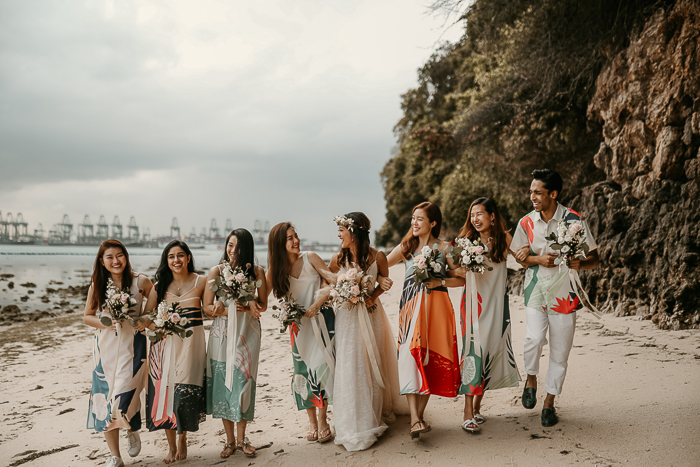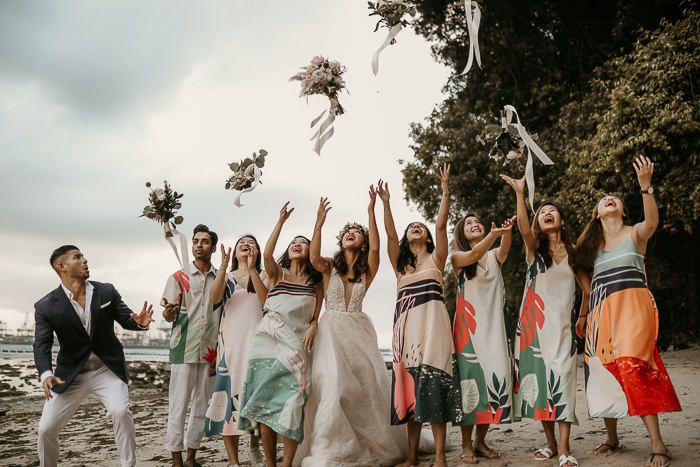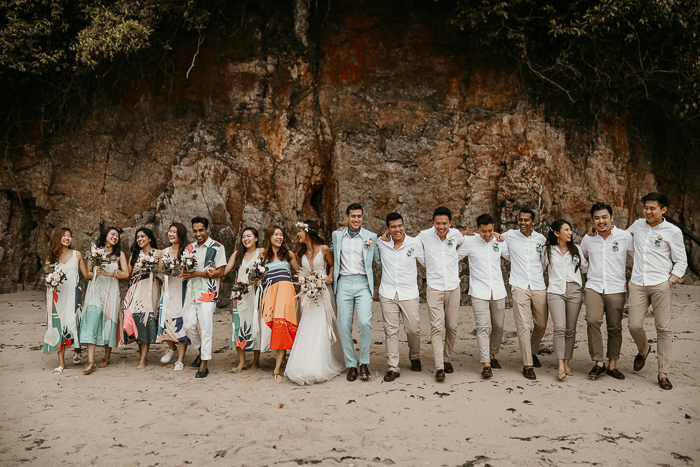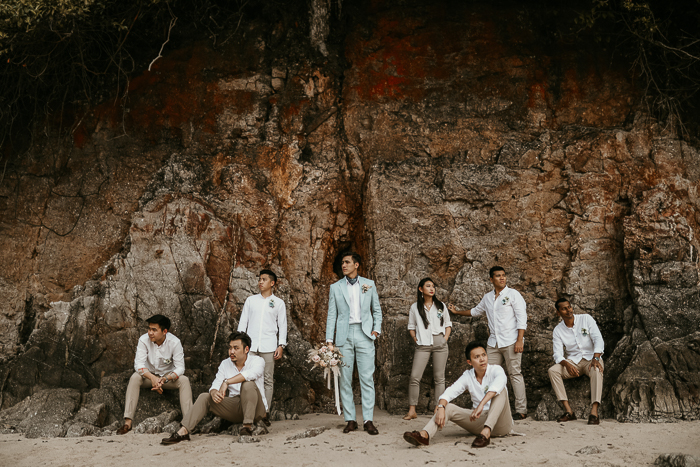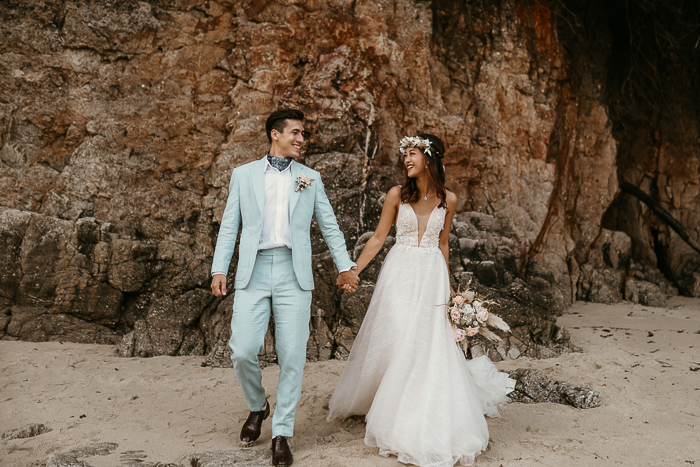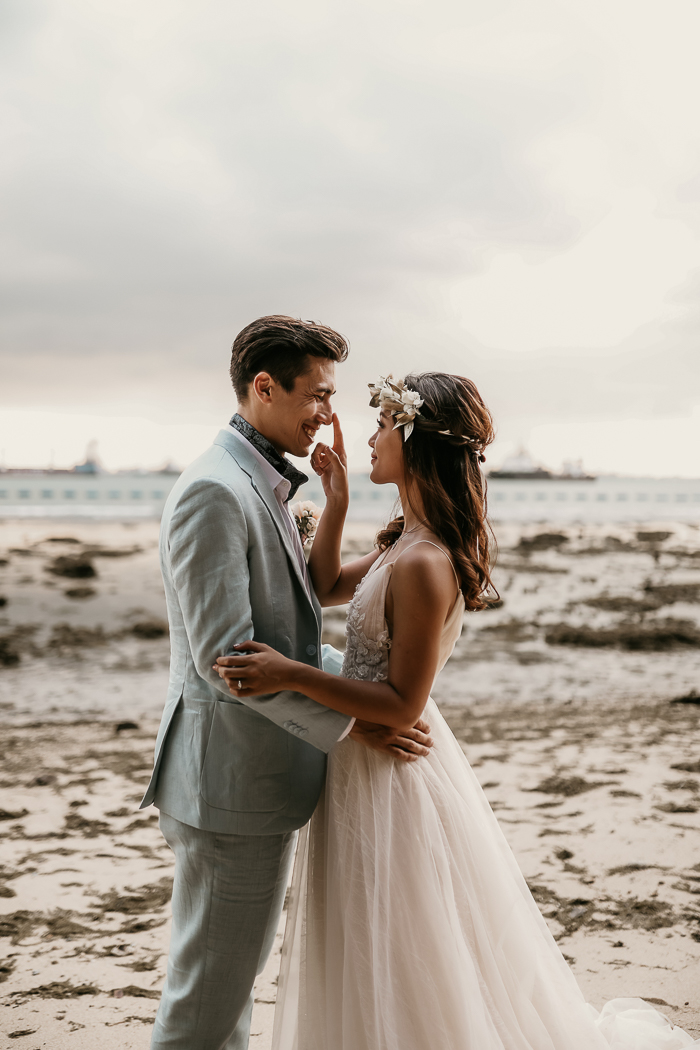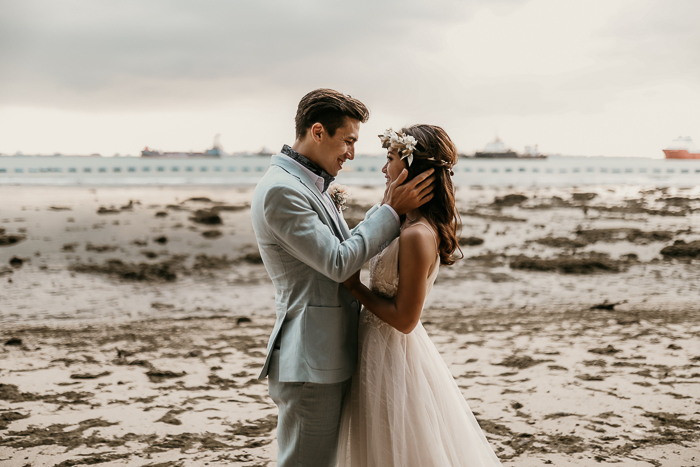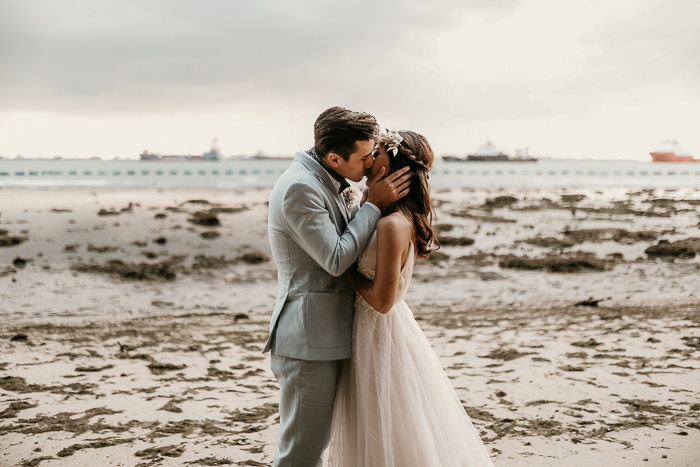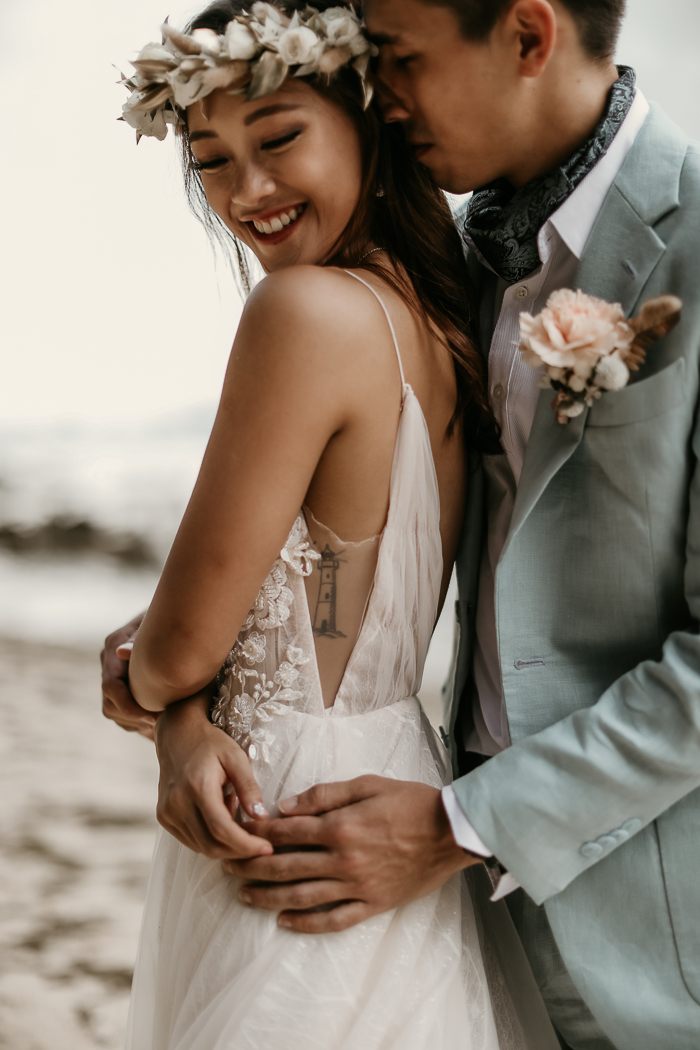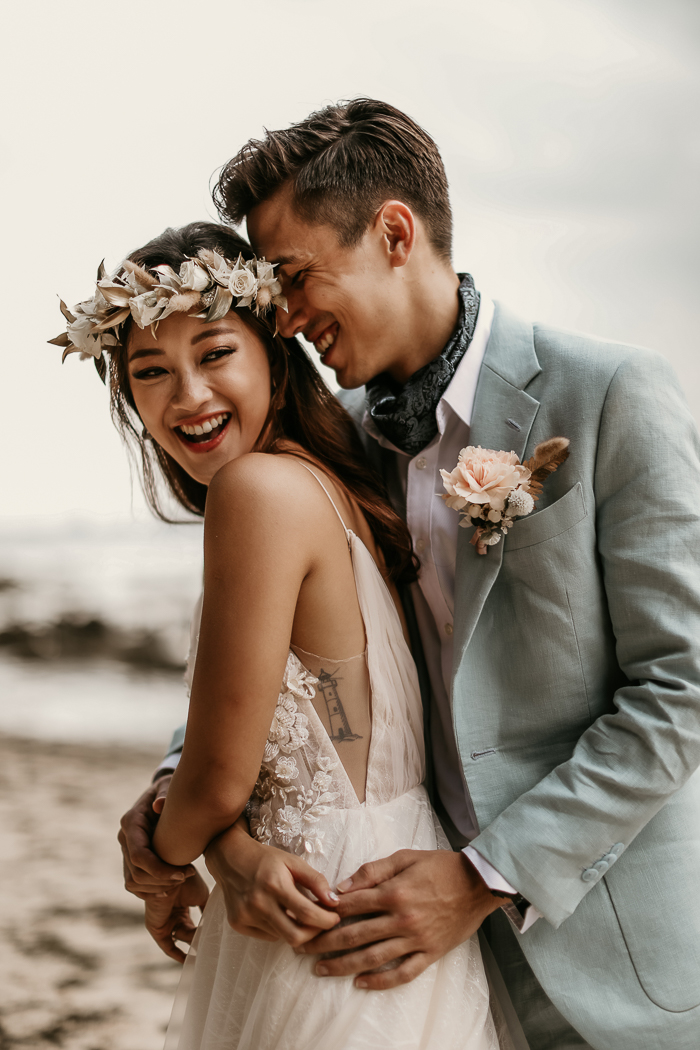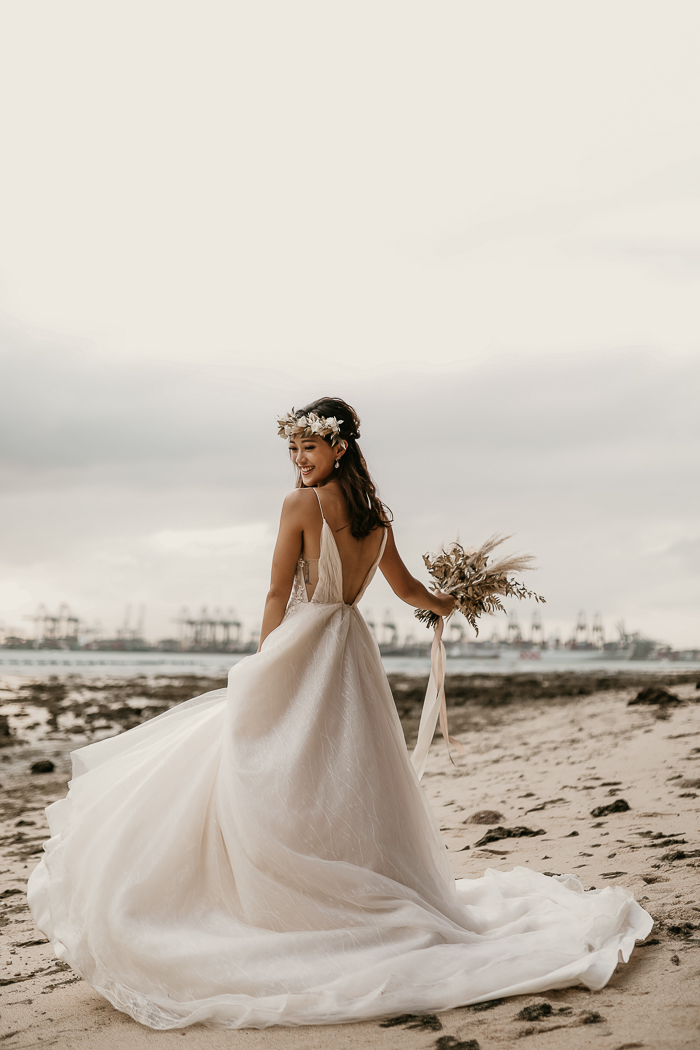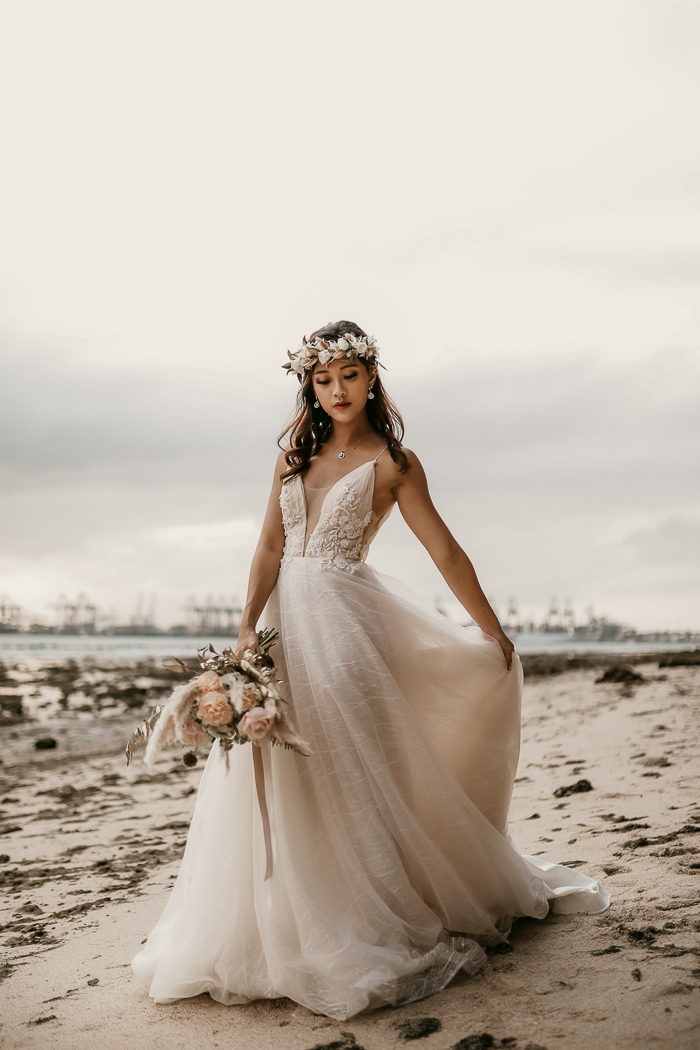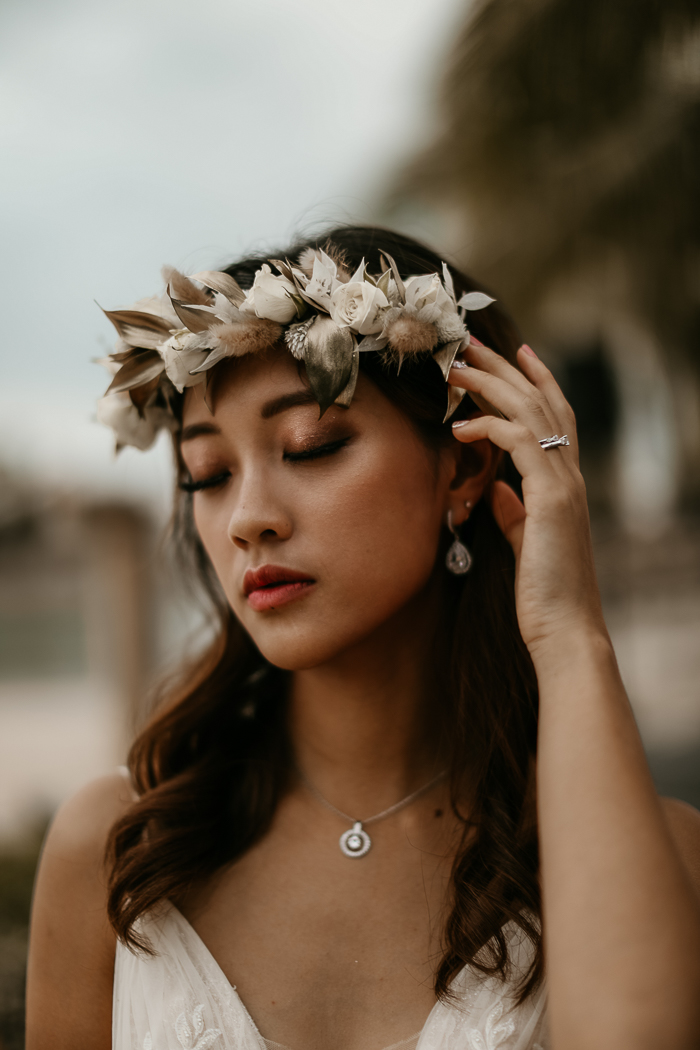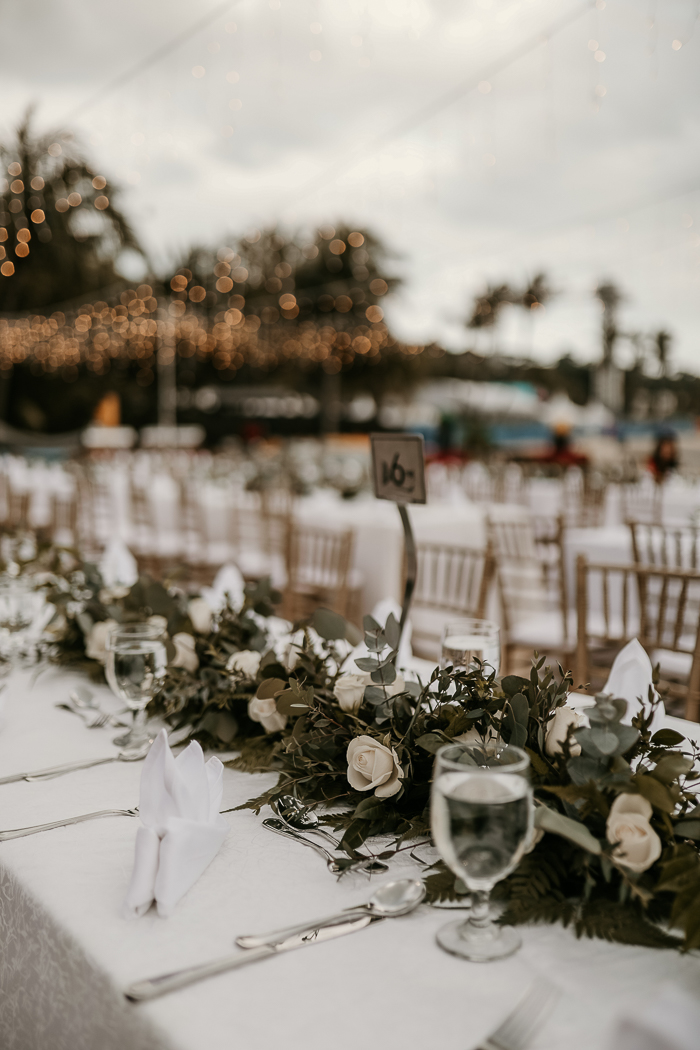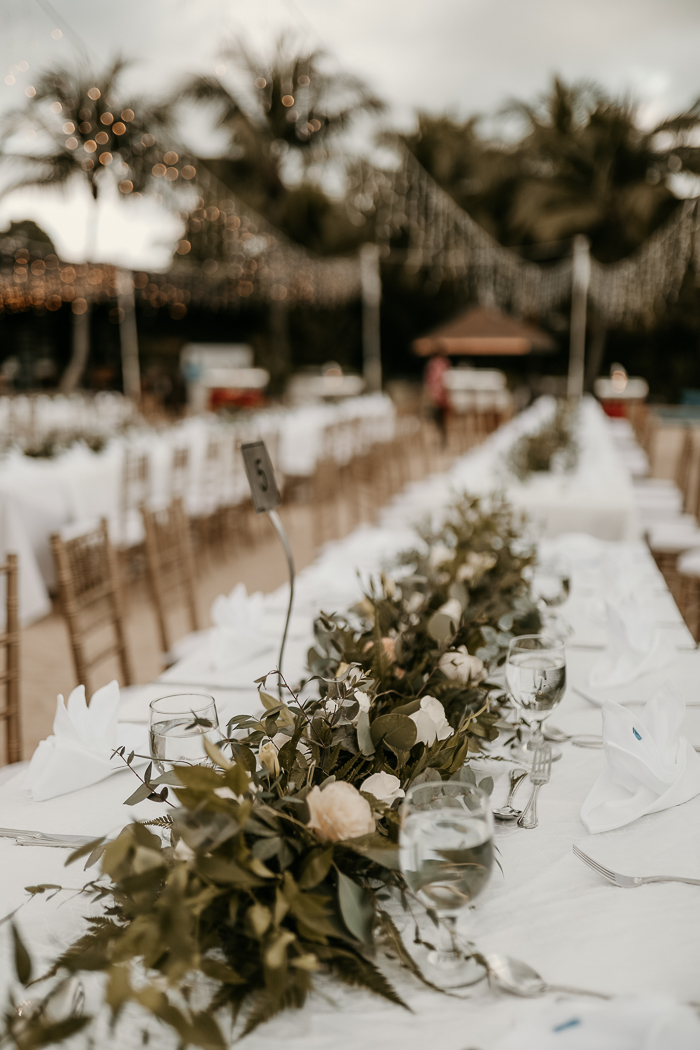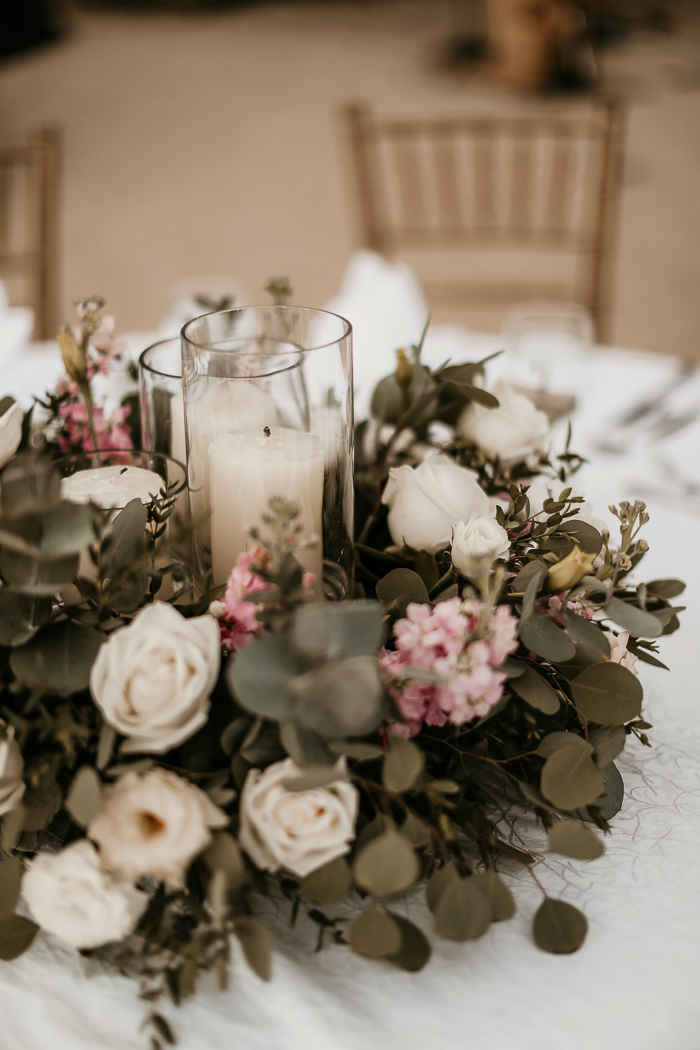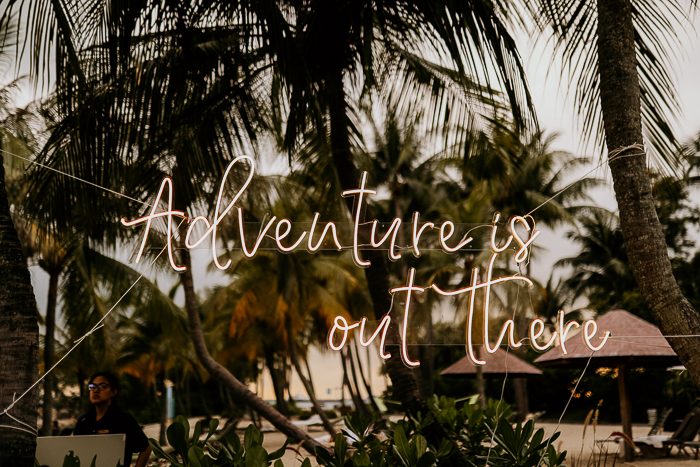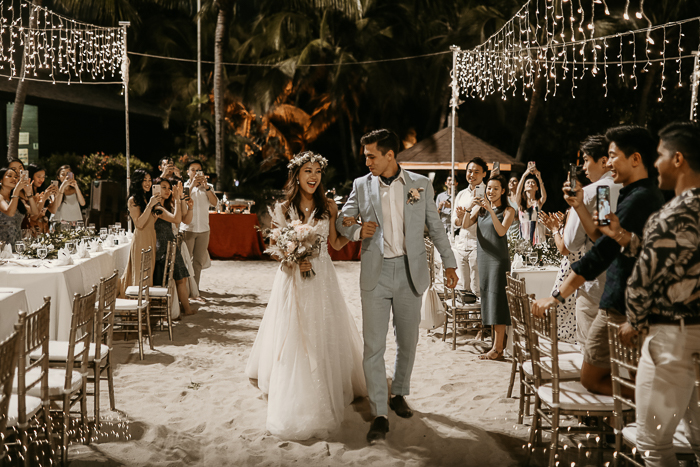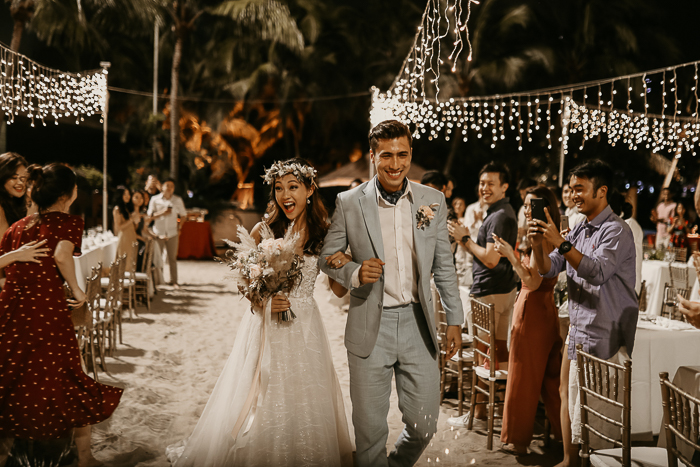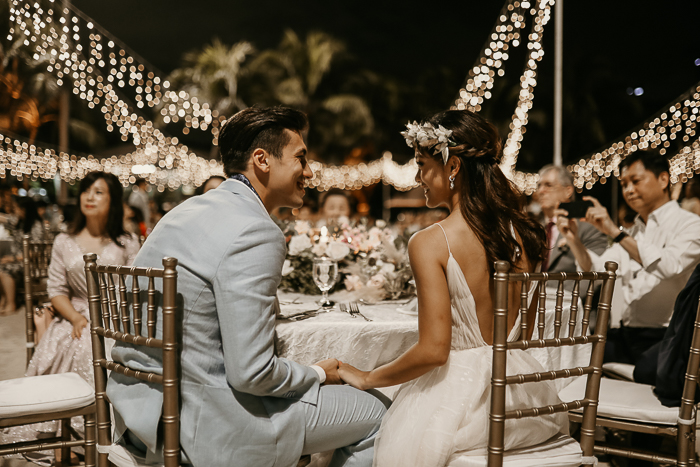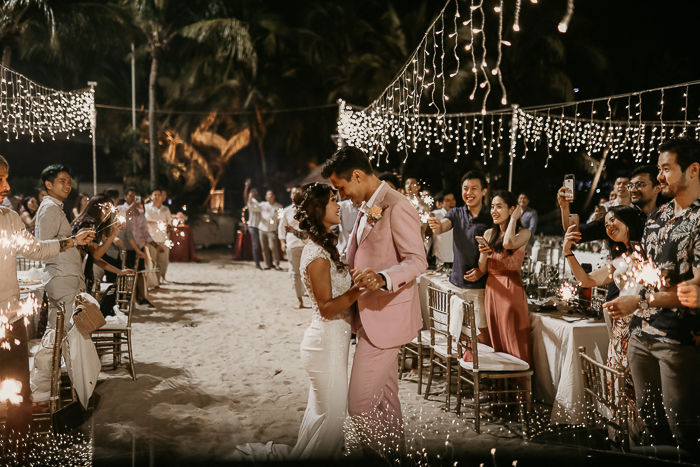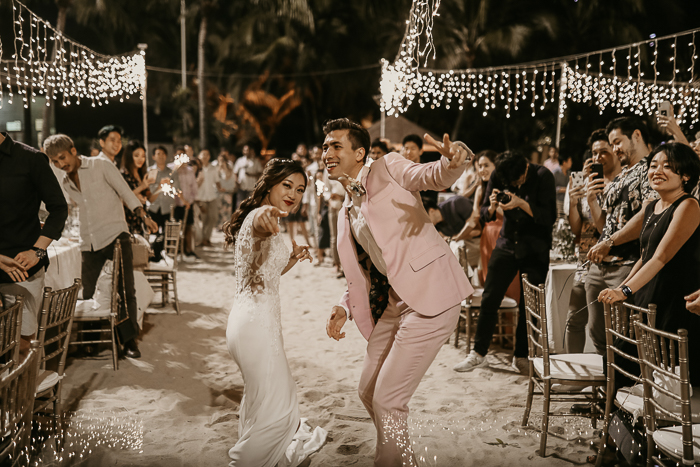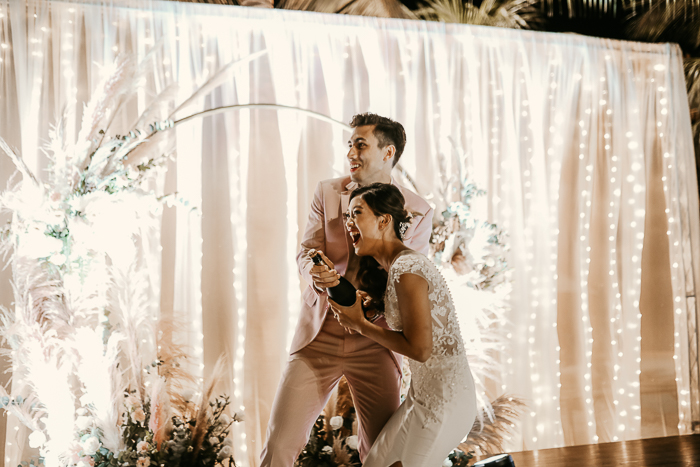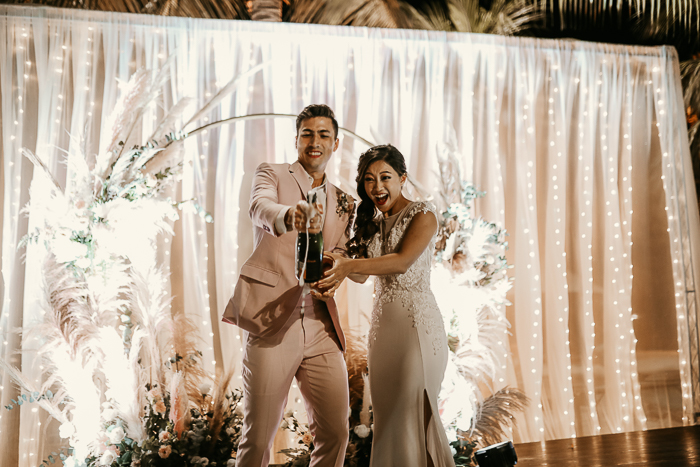 Congratulations again to Rachel and Anders on their boho Singapore beach wedding at Shangri-La Rasa Sentosa! We're so glad Bridelope Productions was there to capture the magic of the day. To see more boho beach inspo, check out Thu and Chris' Beachy Boho Wedding at Sanctuary Ho Tram in Vietnam!