photos by Let's Frolic Together
We love a wedding that really lets the couple's personality shine. From hand-written vows to hand-me-down wedding details, there are so many ways to personalize your day! One aspect of the wedding where you can really turn the volume up is your reception. By 2017, we've all been to at least one wedding with a photo booth setup. While there are always new, inventive ways to have a photo booth (in a VW bus! with face-in-hole cutouts of the bride and groom! making use of an stylish lounge area!), we started thinking of reception activities beyond the booth. If you're looking for ideas to entertain your guests between dinner and dancing, these creative reception activities are for you!
Typewriter Poetry
Much like you would book a DJ or emcee to entertain your reception, there are talented typewriter poets for hire! Give your guests the gift of words with a poem written on the spot, just for them. We guarantee your guests will be raving about this wedding take-away for years to come!
P.S. We highly recommend checking out The Haiku Guys + Gals for amazing on-the-spot typewriter haikus at your wedding!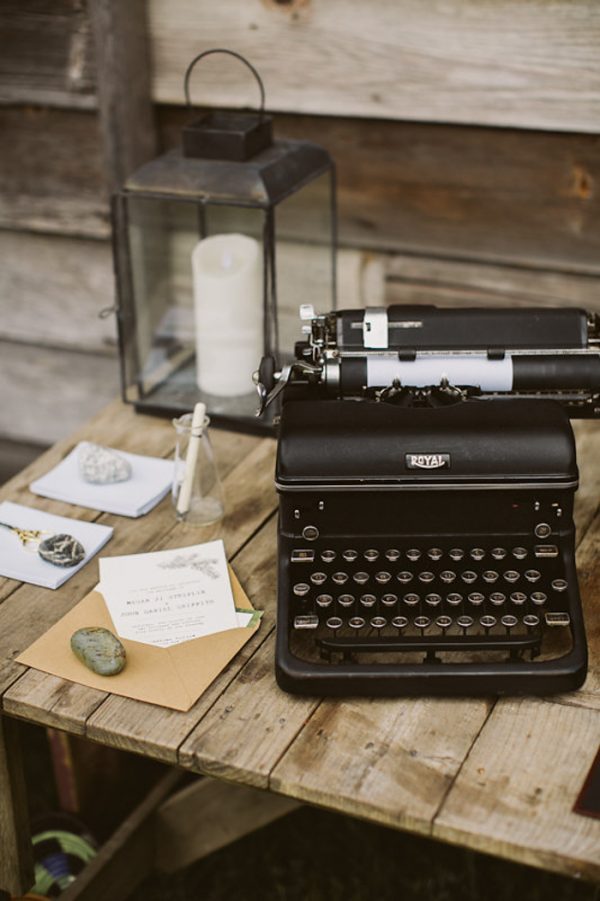 photo by UNIQUE LAPIN Photography; see more from this wedding here!
Live Painting
You've obviously got an incredible photographer to capture each little moment throughout your day, but there is another kind of artist that can capture your wedding in a unique way! Hiring a live artist to paint or draw a scene from your reception is impossibly classy. Not only will your guests be wowed as they sneak peeks at the masterpiece throughout your affair, but you receive a one-of-a-kind canvas to display in your home that was created in full during your wedding.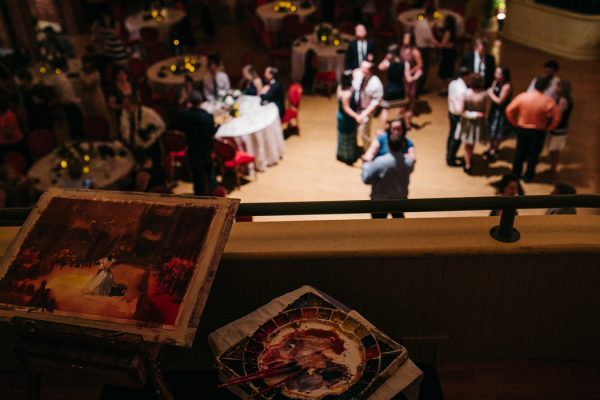 photo by Dan Stewart Photography, live watercolor artist Lisa Flahive Fine Art; see more from this wedding here!
Synchronized Swimmers
Does your reception venue come with a pool? String lights and colorful floaties are eye-catching, but you'll really turn heads with a team of synchronized swimmers! Words can't really express the delight of seeing a group of brightly-suited dancers take on the water in sync, so we'll let these Palm Springs wedding photos below do the talking!

photos by Let's Frolic Together
Karaoke
Confession time: we are huge fans of karaoke here at Junebug Weddings. That said, we're dying for an invite to a wedding reception with karaoke! What better way to get guests involved in the fun than belting out "Don't Stop Believing" as one massive group?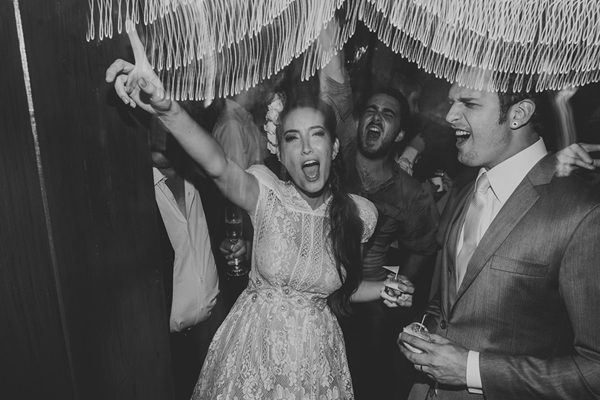 photo by Sam Hurd Photography; see more from this wedding here!
Tattoo Station (Temporary or Real!)
Whether your guests are a heavily tattooed crowd or don't mind a little temporary body art, a tattoo station is an activity guests won't soon forget! Give your guests something they can take home with them to remember your day by. The quickly fading temporary tattoos may not last as long as a permanent one, but your guests are sure to remember either experience as creative and totally YOU!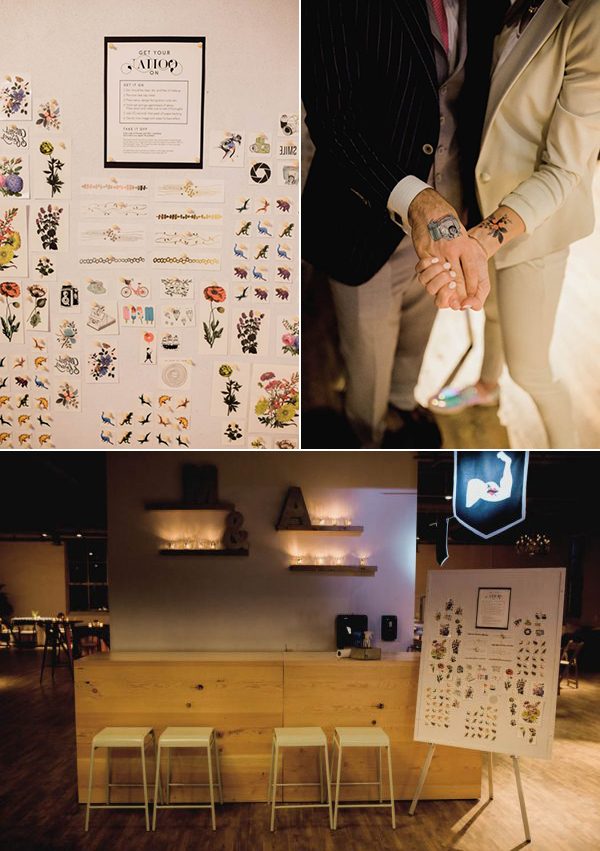 photos by Alixann Loosle Photography, event planning by Bella and Co.; see more from this wedding here!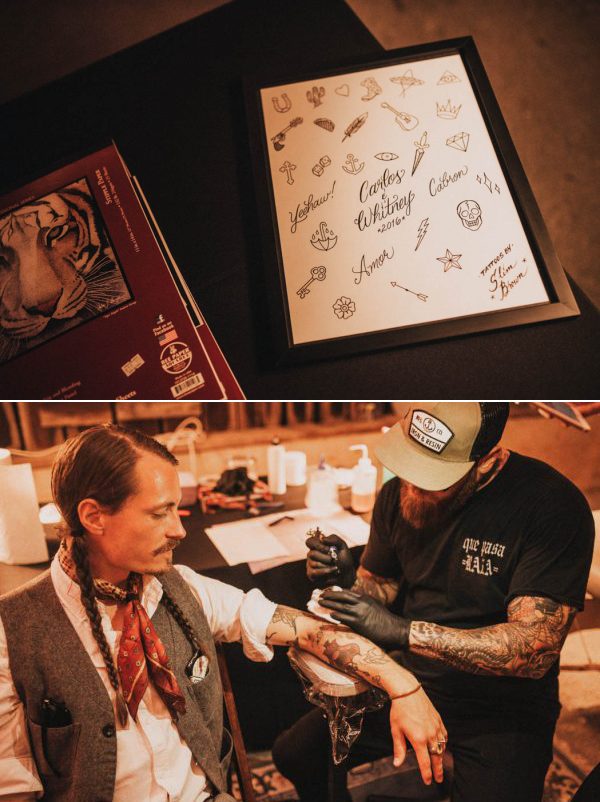 photos by Bruno Rezza, tattoo artist Slim Brown; see more from this wedding here!
S'mores
When it comes to DIY dessert, there's no option more delicious than s'mores! From roasting marshmallows together over an open fire pit to crafting their perfect treat, guests will have way more fun with dessert when they get to play with their food. Step up the s'mores game with Reese's, cinnamon sugar graham crackers, and flavored marshmallows.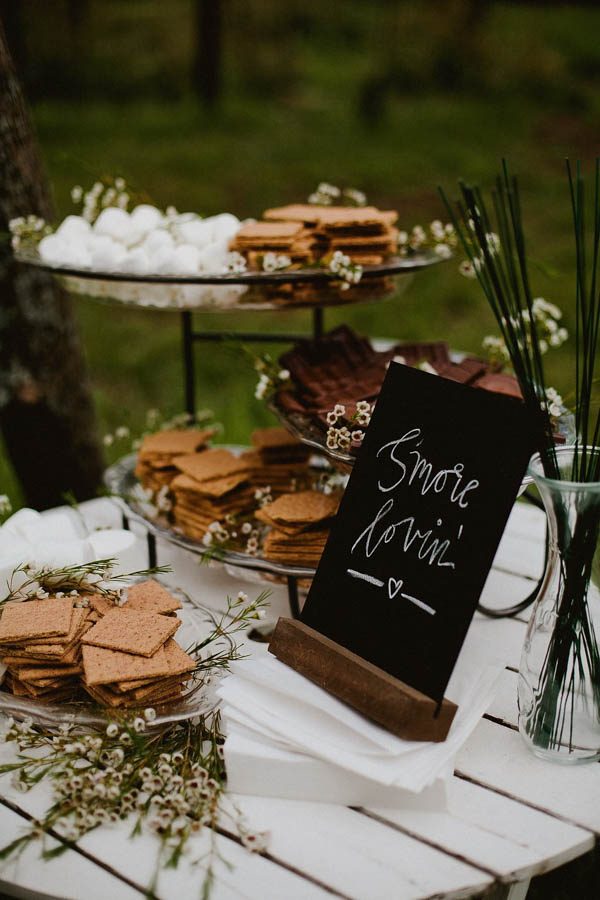 photo by Jamie Jones Photography; see more from this wedding here!
Mixologist Lessons
Having a signature cocktail is always a lovely personal touch to add to your reception. Now, imagine that all of your wedding guests left the party knowing how to recreate it at home? Rather than simply hiring a bartender for your event, consider booking a mixologist to provide craft cocktail lessons on the spot. Who doesn't love a little learning with their liquor?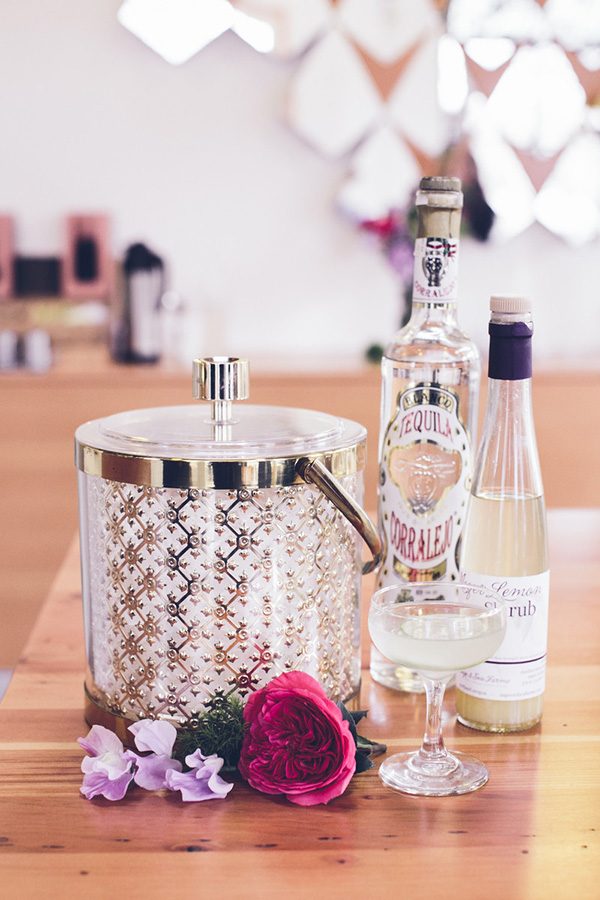 photo by Myles Katherine, styling by CK Wedding and Event Design, cocktails by Mint & Mirth; see more from this feature here!
Tarot Reading
Weddings are all about celebrating the next chapter in your life. Having a tarot card reader at your reception fits in perfectly, getting your guests in the mindset of thinking ahead to what their own future holds. Especially if your wedding reception has a bohemian or eclectic aesthetic, a tarot reading could be your perfect reception activity!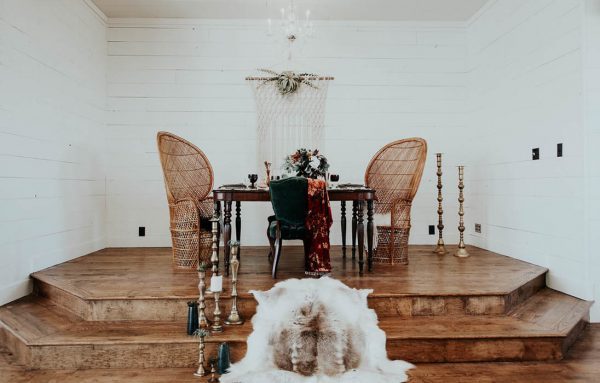 photo by Peyton Rainey Photography and Chelsea Denise Photography; see more from this wedding inspiration shoot here!
Cigar Lounge
A cigar lounge during your reception provides a perfectly relaxing getaway for guests from the strobe lights of the dance floor. Many guests may have never experienced a cigar before, making this both a unique wedding activity and a crossed-off bucket list item.
photo by The Schultzes; see more from this wedding here!
Looking for more wedding reception ideas? Check out these wedding planning inspiration posts:
Quiz: Which First Dance Song Should You Choose?
8 Ways to Make Time for Yourselves in Your Wedding Day Timeline
Use This Wedding Decor Checklist to Help You Nail Every Detail
How Not to Get Sucked Into a Pinterest Wedding